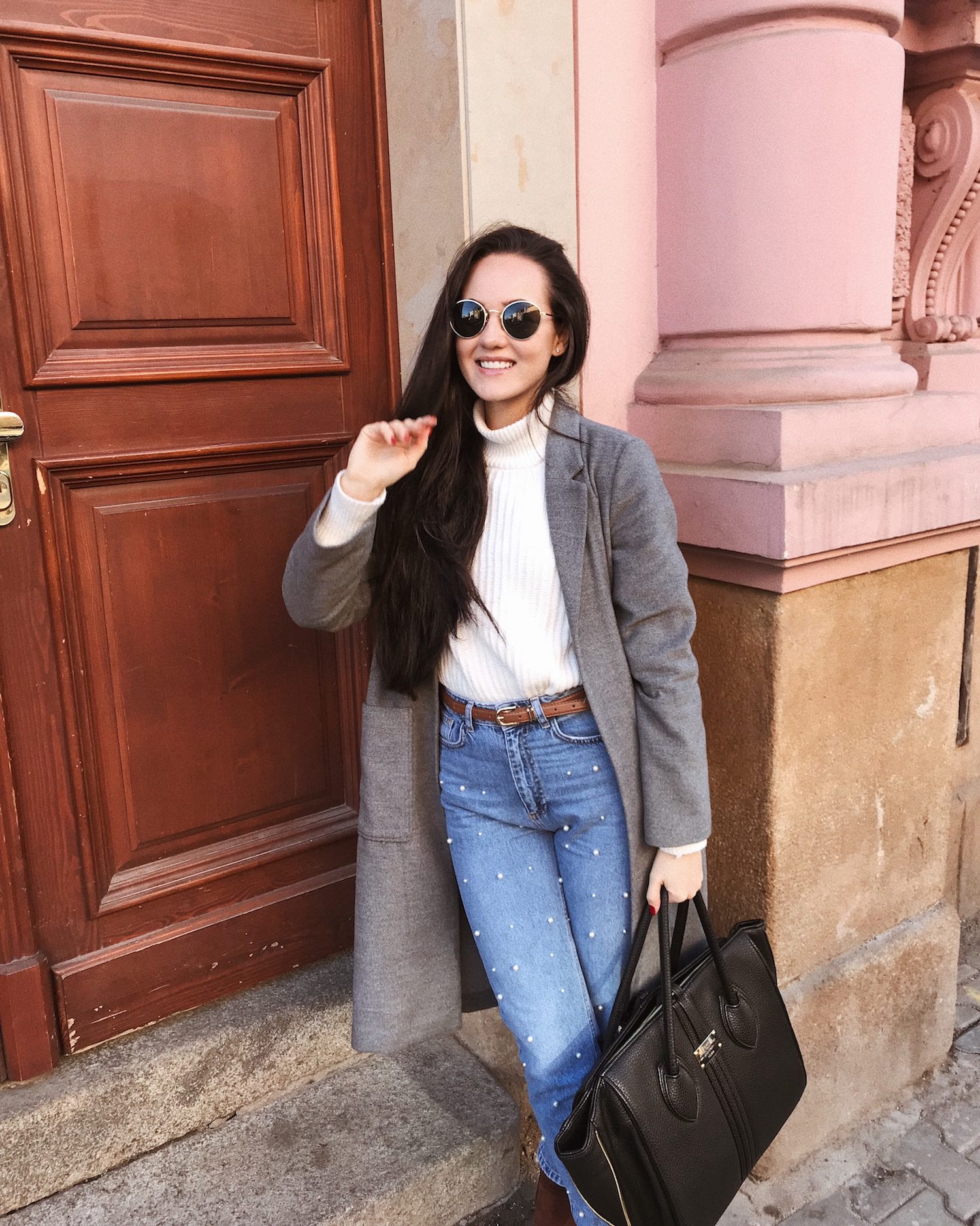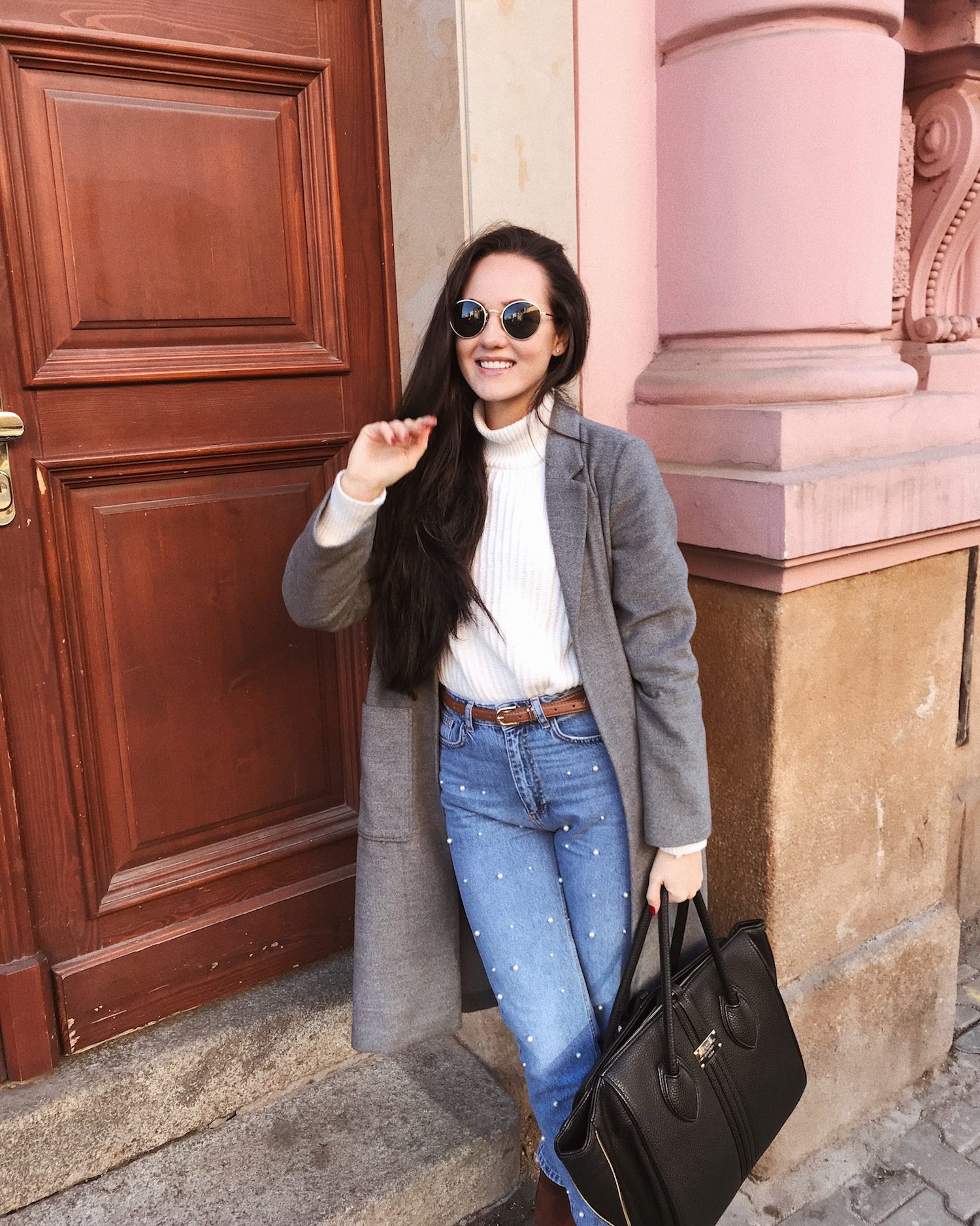 Jaký jsi měla týden?
Řekla bych, že takový normální. Nic zásadního se nedělo a velkou část týdne jsem strávila doma.
Jaké máš plány na víkend?
Dnes večer jdu na maturitní ples mojí sestřenice, na to se moc těším a snad potkám nějaké známé tváře z gymplu. Zbytek víkendu budu nejspíš zalezlá u krbu s čajem a spoustou vitamínu C.
Co máš dnes na sobě?
Zatím ještě pyžamo, odpoledne se převléknu do něčeho pohodlného a pojedu domů k našim. Večer na sebe hodím něco elegantního, nemám moc náladu na šaty, takže zvolím nejspíš černé culottes s topem na ramínka a béžové lodičky. Pokusím se vám něco nafotit!
Co jsi měla k snídani?
Smoothie (banán, jahody, vanilkový protein, lněné semínko, maca prášek, ovesné vločky, kokosový olej, arašídové máslo) a krajíc žitného chleba s lněným semínkem, hummusem a okurkou.
Nejlepší věc za tenhle týden?
Určitě zkouška šatů s holkama! Mám radost, že všechny šaty vypadají přesně tak, jak jsem si přála a že jim neuvěřitelně sluší. <3
Nejhorší věc za tenhle týden?
Od středy se cítím nějak divně, škrábe mě v krku a mám rýmu. Naštěstí to není tak zlé, že bych musela ležet v posteli, ale znáte to, když se člověk necítí na 100%, je to na prd. Spousta z vás mi odepsala na Insta stories s různými tipy na ten krk (80% lidí mi poradilo kloktat teplou slanou vodu, tak to zkouším!), tak snad přežiju dnešní ples a o víkendu se dám nějak dohromady, ať jsem fit na další týden, mám spoustu plánů!
Užijte si pátek! xx
---
How was your week?
I would say it was kinda ordinary, nothing very exciting happend and I spent the majority of time at home.
Plans for the weekend?
Tonight I'm going to a prom ball of my cousin so I'm really looking forward to it and hopefully I'll see some familiar faces from high school. And then I'll probably spend the rest of the weekend at home with warm tea and lots of vitamin C.
What are you wearing today?
I'm still in my PJs, later today I'll change into something comfy and go to my parent's house and in the evening I'll wear something elegant, I don't feel like wearing a dress today so I'll probably go for black culottes, black top and nude heels. I'll try to take some photos for you!
What did you have for breakfast?
A smoothie (banana, strawberries, vanilla protein powder, flax-seed powder, maca powder, oats, coconut oil and peanut butter) and a piece of rye bread with flax-seeds with hummus and cucumber on top.
The best thing about this week?
Definitely the dress fitting with my bridesmaids! I'm so happy that all the dresses look exactly how I wanted and that my girls look stunning in them <3
The worst thing about this week?
Since Wednesday I've been feeling sick. It's not so bad that I would have to stay in bed, buy you know the feeling, when you're not 100% okay, it sucks. A lot of you sent me some tips for my sore throat on Instagram (80% of you told me to gargle warm salt water so I'm trying it!) so hopefully I'll made it through today's night and get better during the weekend cause I have a lot of plans for next week!
Have a lovely Friday babes! xx