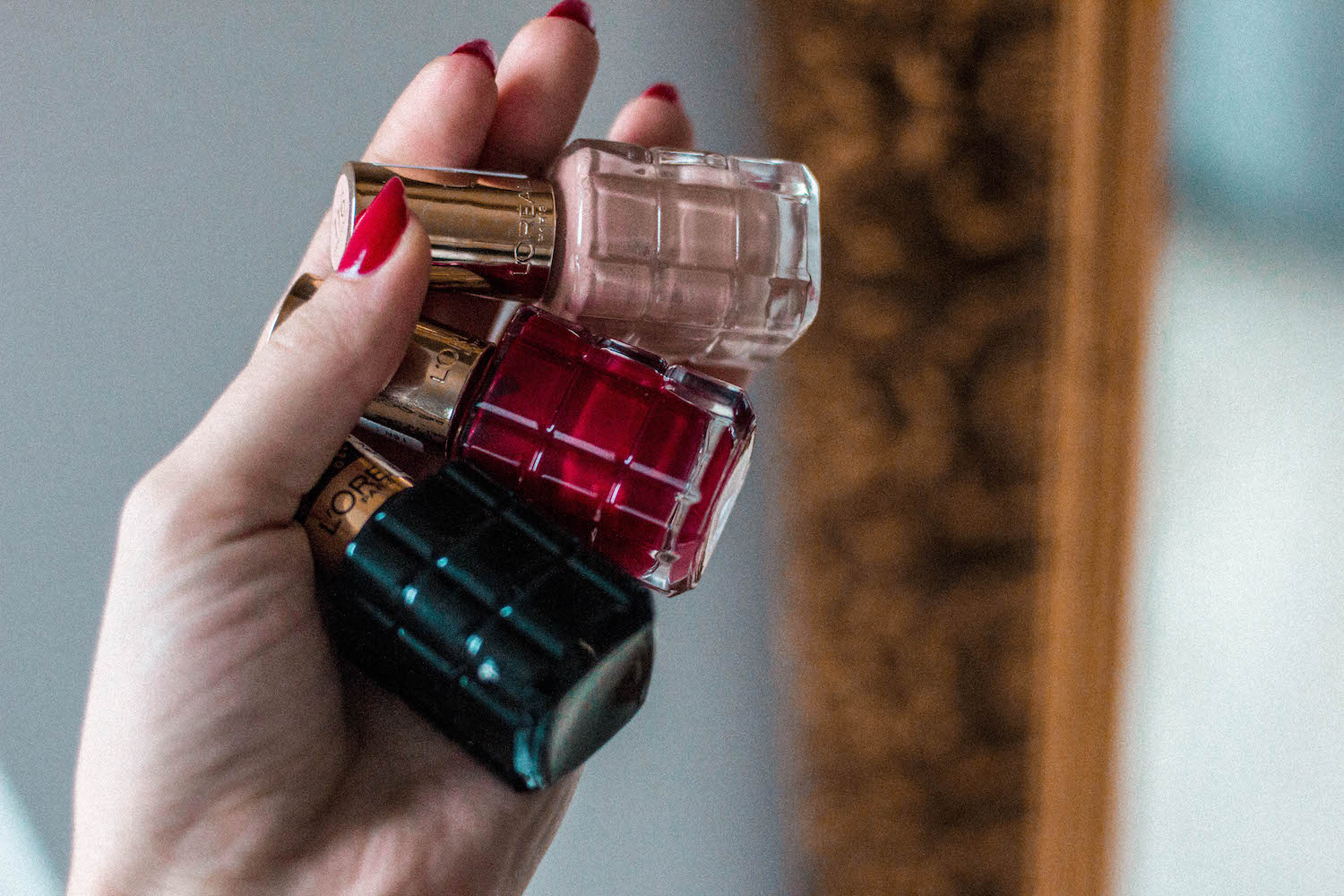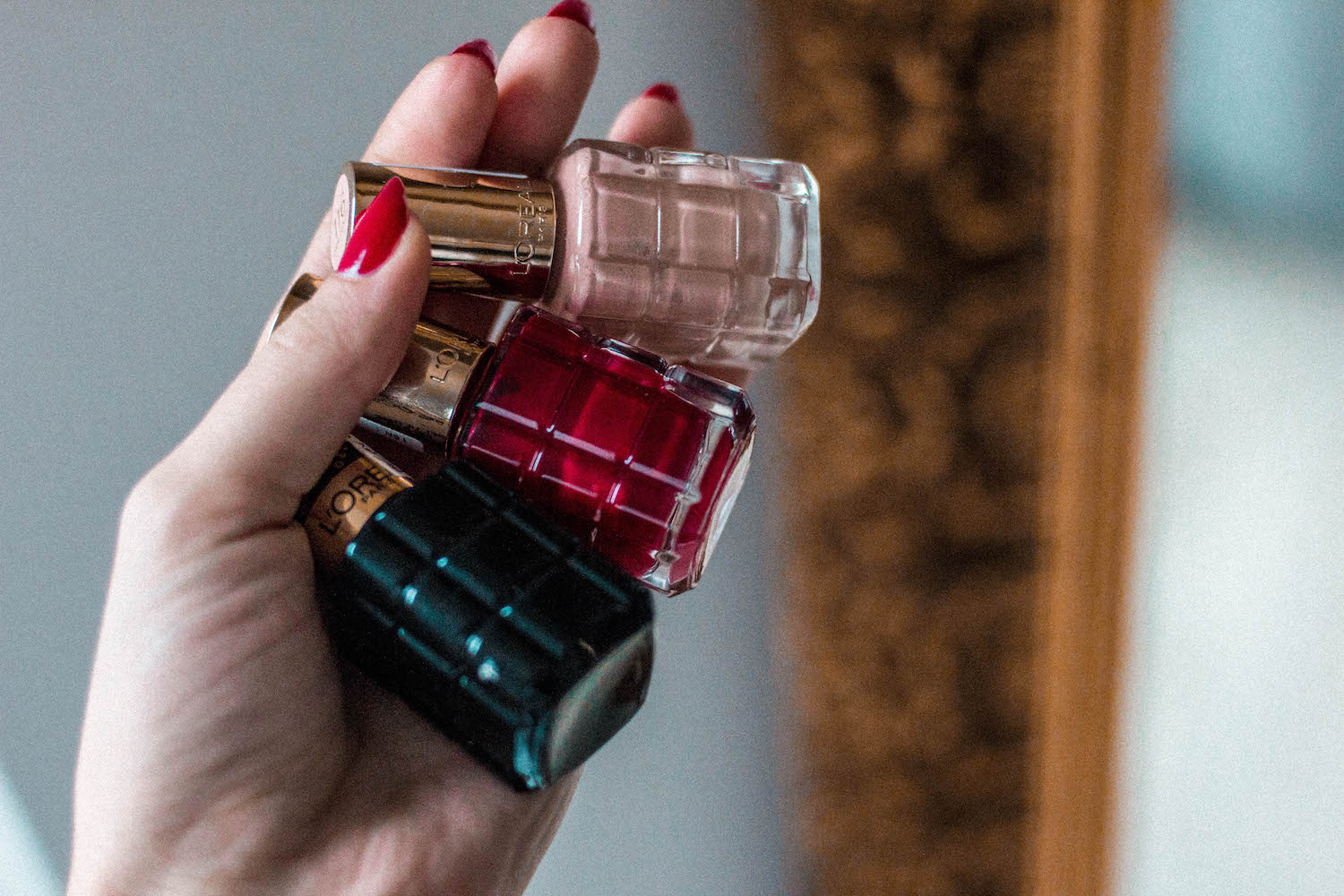 1. Často mi chodí dotazy, ke komu chodím na nehty. Už roky se o svoje nehty starám sama, mám to štěstí, že jsou hodně pevné a rychle rostou, proto jsou pro mě gelové nehty nebo gel laky úplně zbytečné. Už mám takovou svojí mani-pedi rutinu a beru to jako skvělý relax. V posledních pár měsících jsem si nejvíc oblíbila tyhle laky od L'oreál, jsou úžasné a vydrží mi hezké klidně dva týdny. Největší zásluhu na tom má určitě průhledný top coat (ta černá lahvička), který dodá nehtům ten "gelový" vzhled, kvůli kterému si většina lidí myslí, že mám nehty umělé.
---
1. I often get questions about who does my nails. I've been doing my own nails for years, I'm very lucky to have strong nails that grow really fast, that's why gel manicure doesn't make sence for me. I have a little mani-pedi routine and it's always a lovely relaxing time for me. Lately I've been really into these L'oreal nail polishes, they're amazing and they look great for like two weeks. I think it's mostly because of the "gel" top coat (the black bottle), it makes the nails super shiny and I guess that's why people often think I wear gel manicure.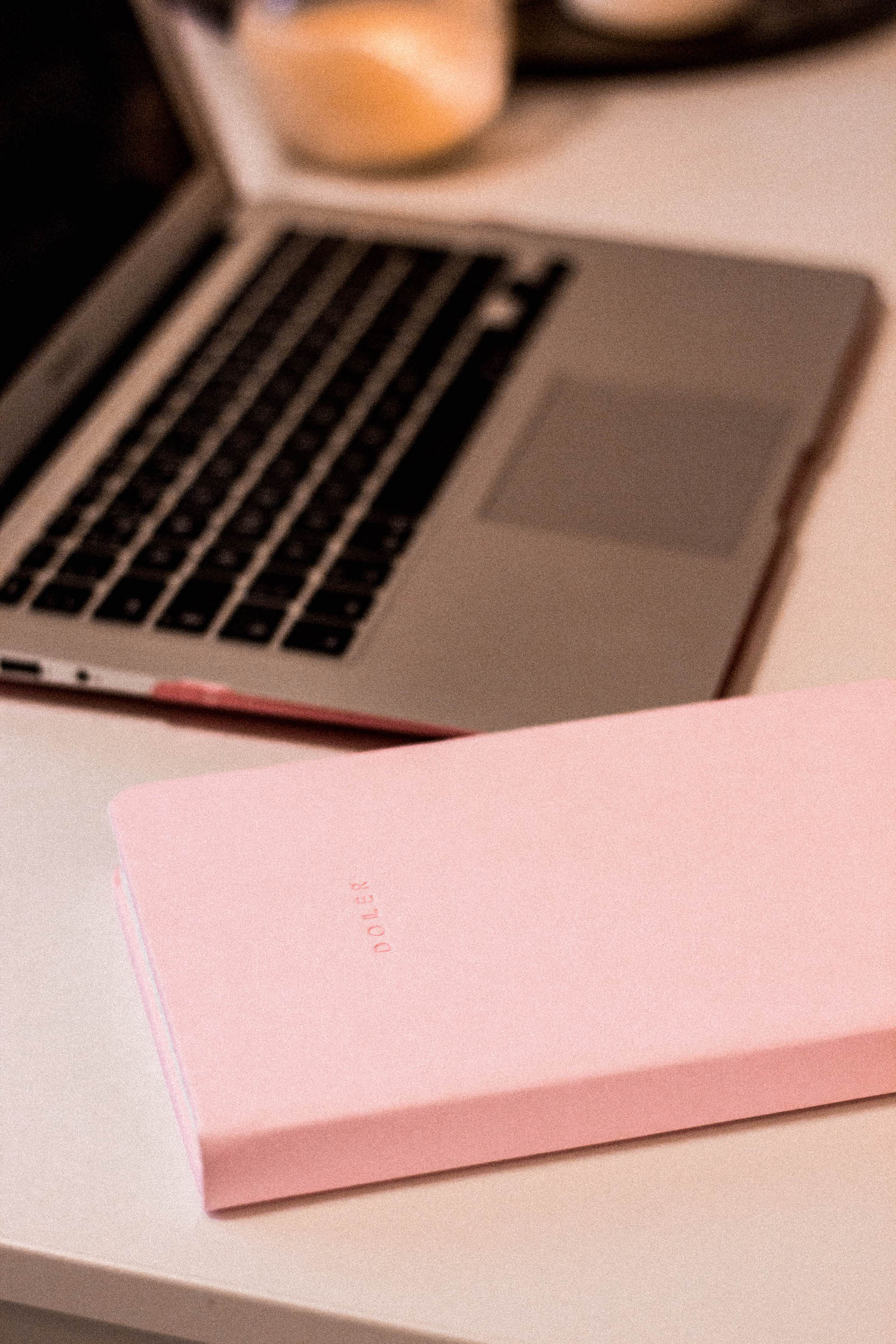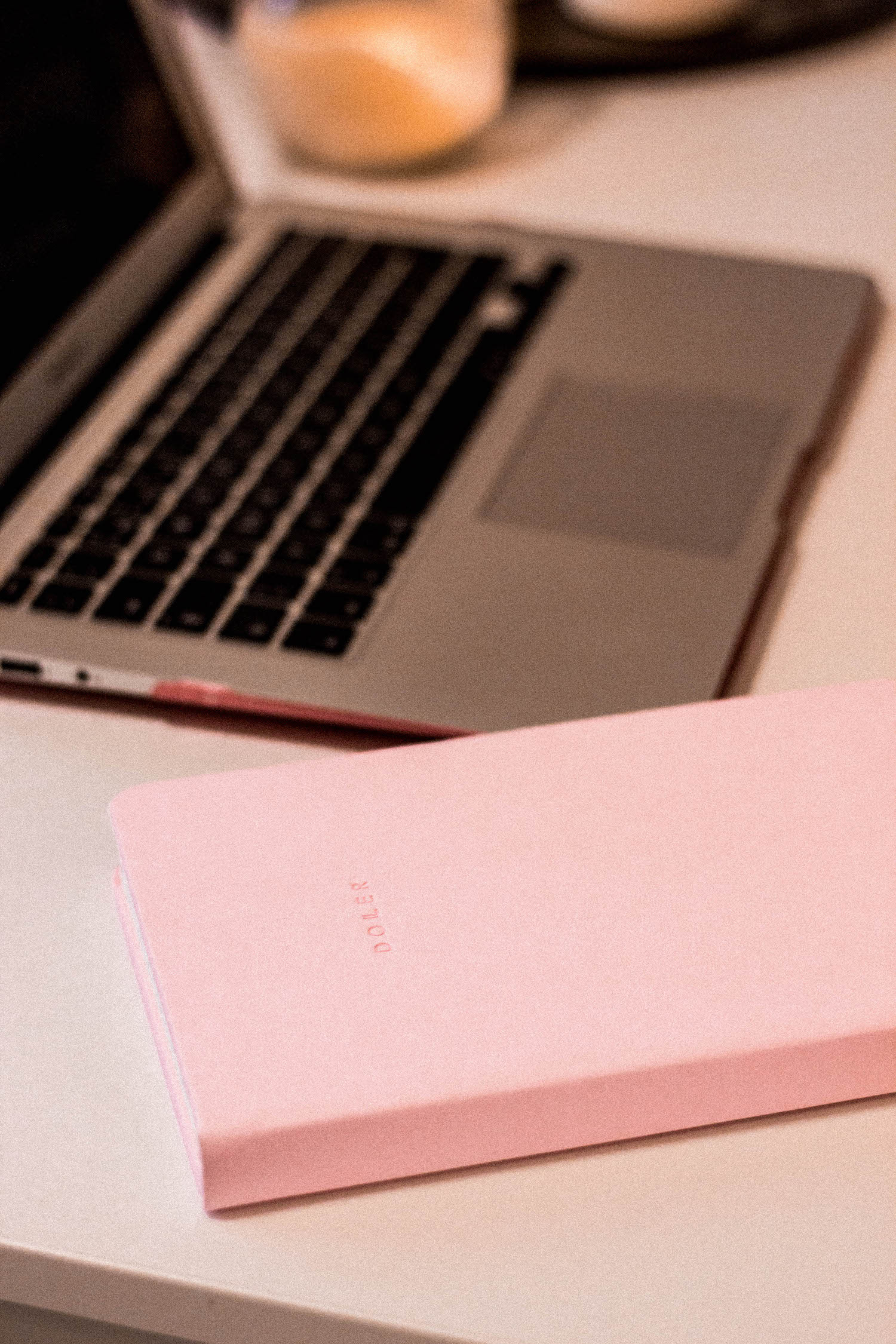 2. Dalším oblíbencem je rozhodně můj nový diář – Doller. Tuhle značku jsem poprvé zaznamenala někdy před rokem a musím říct, že jsem k ní zpočátku byla trochu skeptická, nějak mě to nezaujalo, ale když na mě v reklamě vyskočila tahle nová růžová varianta, nešlo to jinak, než abych si ho pořídila na rok 2018. Jsem s ním neskutečně spokojená a za ten měsíc, co ho používám, opravdu pociťuju, že mi pomáhá s motivací. Poctivě si plánuju každý týden, dávám si měsíční cíle a nejvíc mě baví si je postupně odškrtávat. Píšu si tam úplně všechno, už bych bez něj nemohla existovat!
---
2. Another favorite of mine is definitely my new planner – Doller. I came across this brand about a year ago and I have to say it didn't catch my attention at first, but when I saw they released this pink version, I had to have it as my planner for 2018. I've been super happy with it and I really feel it helps me with motivation. I always plan my weeks, I set goals for each month and I love to check them off. My whole life is written in there, I couldn't live without it anymore!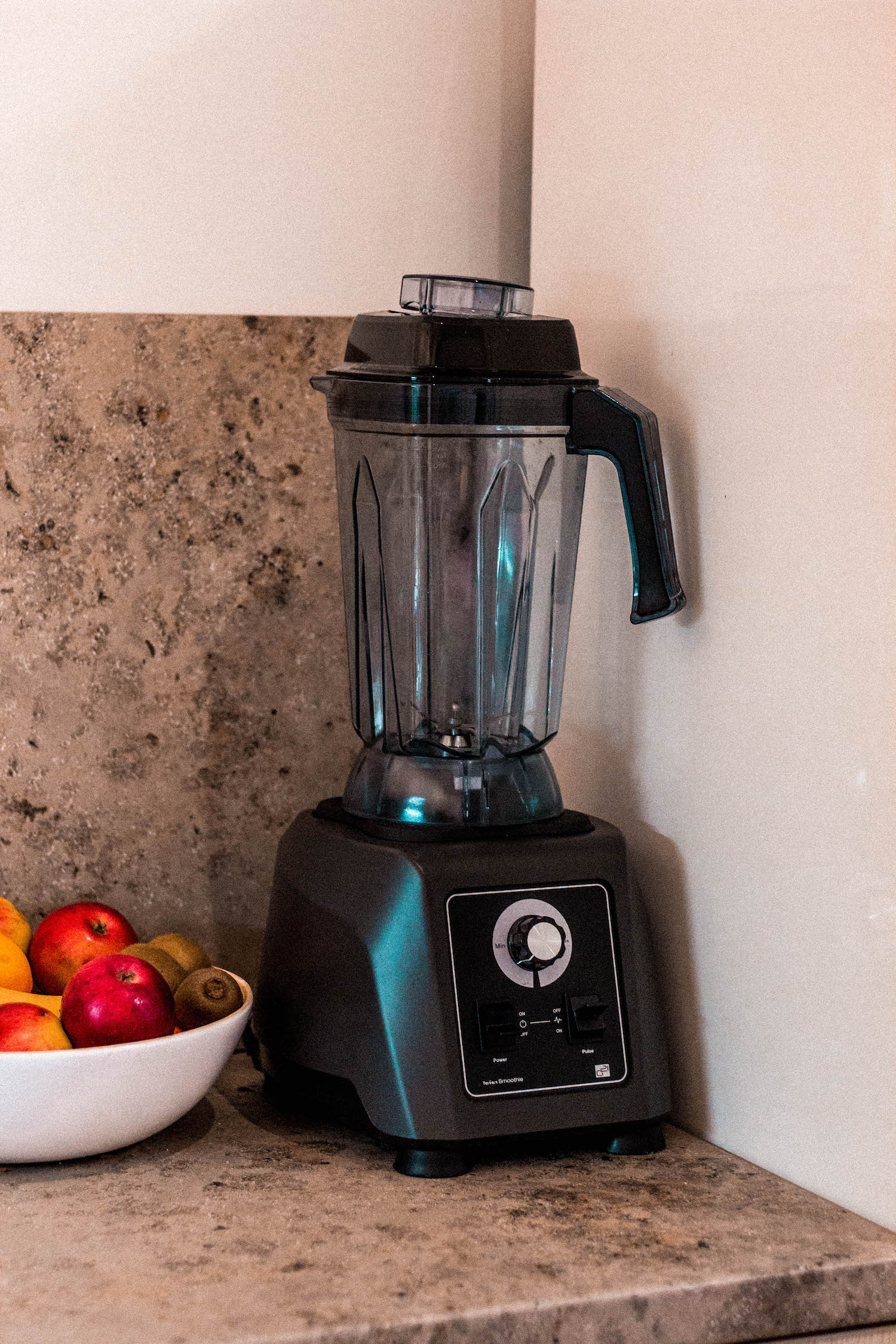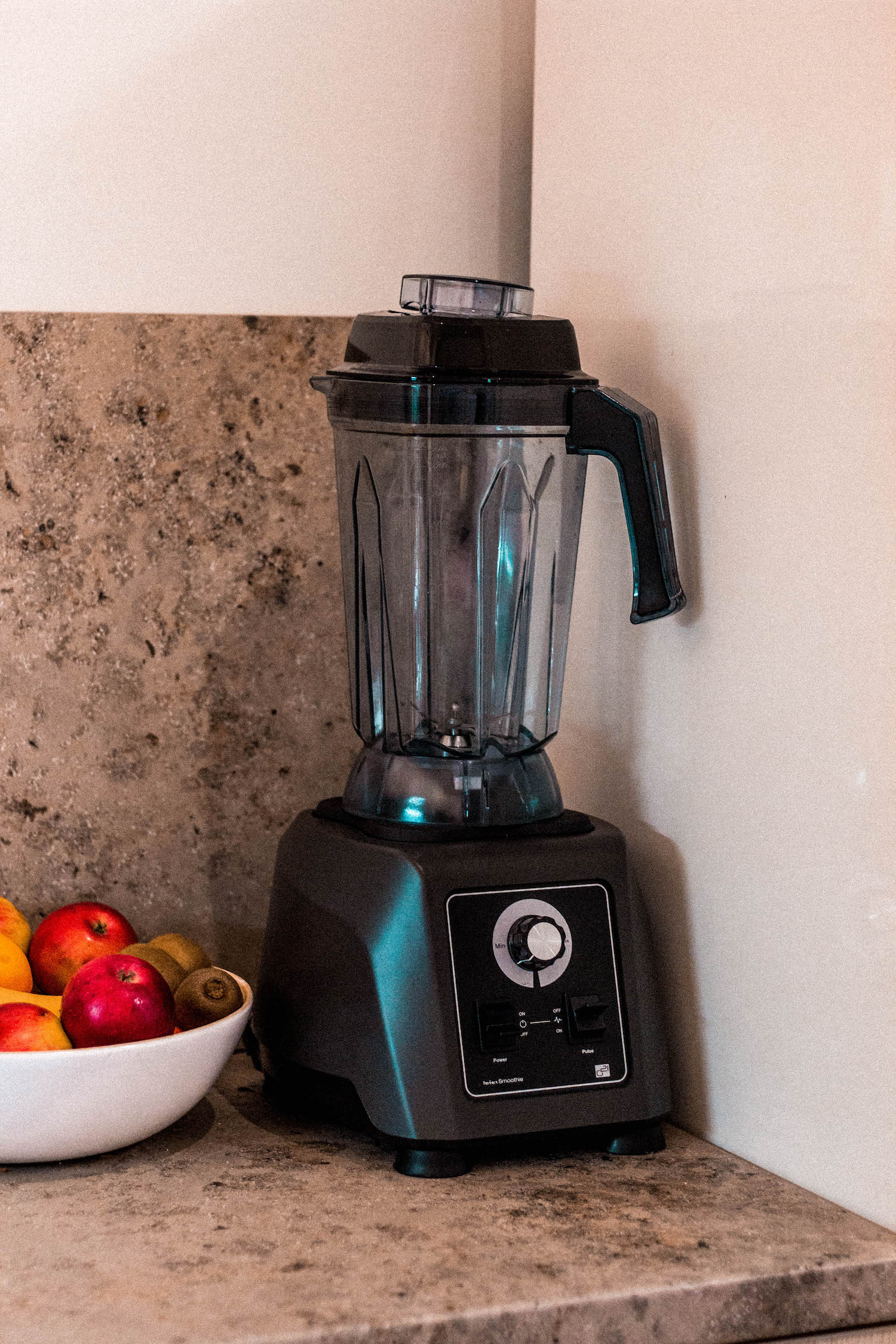 3. S přítelem jsme si konečně pořídili mixér a naše společné bydlení se tak posunulo zase o level výš (ještě teda ta pračka nám pořád chybí) 😀 Je to značka G21 Perfect Smoothie a je úplně úžasný, nemůžu si ho vynachválit. Dělám si teď smoothie téměř každý den a dost mi to ulehčuje život. xx
---
3. We finally bought a nice blender and our home reached a whole another level (we still need to buy a washing maschine though) 😀 It's the G21 Perfect Smoothie and it's absolutely amazing. I make smoothies almost every day now and it really makes my life a lot easier. xx