Krásný sobotní večer! Dnes pro vás mám pár fotek z mého dne 🙂
---
Good evening babes! I have some snapshots from my day for you 🙂
Ráno jsme s Vildou (původně jsem měla jít s Anetkou a s mamkou, nakonec obě nemohly, tak se toho zhostil Vilda :D) na prodejní výstavu kamenů. Tahle akce se koná v různých městech po republice, většinou 1-2x do roka. Naposledy jsem tam byla před rokem a půl, takže jsem se těšila, že si pro radost pořídím zase pár krystalů a rozšířím svojí sbírku.
---
In the morning me and Vilda (I was supposed to go with my mum and Anet but both of them got busy so my amazing husband accompanied me :D) went to a crystal market/exhibition. It's a regular event in many cities across the country and it's usually once or twice a year. I was there more than a year ago go I was looking forward to buy some crystals and expand my little collection.
Nakonec jsem si odnesla tři, tenhle krásný bleděmodrý celestýn je jedním z nich! Vždycky z toho mám takovou radost <3 Baví mě to víc než nákupy oblečení, haha!
---
I ended up buying three crystals, this light blue Celestine is one of them! It makes me so happy <3 I love it more than clothes shopping, haha!
Protože jsem si vybrala rychle a měli jsme dost času, skočili jsme si ještě na dopolední kafíčko.
---
I was done pretty quick so we had plenty of time and we grabbed our morning coffee.
Moje klasika – sójové cappuccino!
---
My usual order – soy cappuccino!
A dnešní pohodlný outfit: bunda tady, tričko Zara, kalhoty Bikbok, kabelka YSL, brýle tady. V poledne jsme jeli na oběd k Vildy rodičům.
---
And today's comfy outfit: jacket here, Zara t-shirt, Bikbok trousers, YSL bag, sunglasses here. Then we went to my husband's parents for lunch.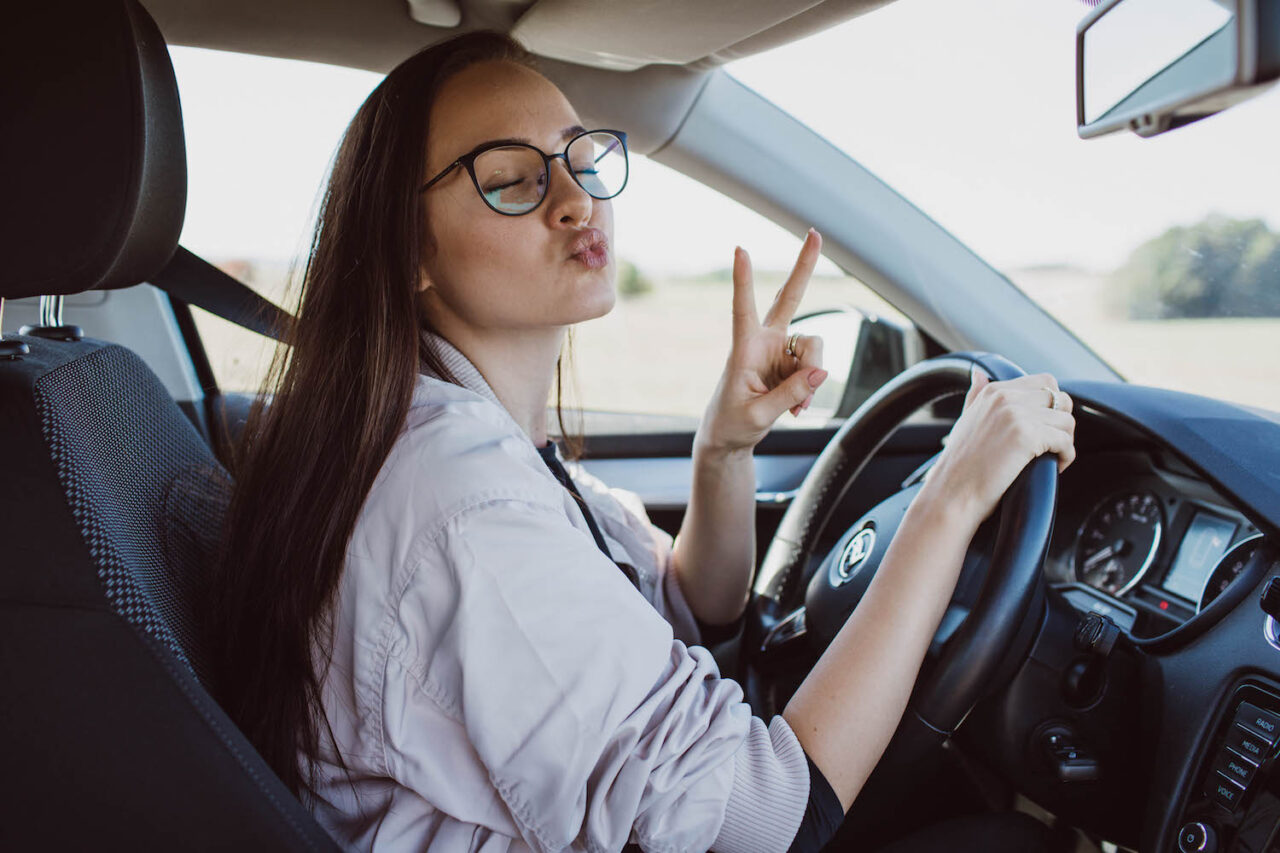 A věřte nebo ne, odpoledne jsem si po 3 letech konečně sedla za volant! Řekla jsem si, že na konci září už je na čase splnit si tohle novoroční předsevzetí.
---
Believe it or not, I sat behind the wheel after 3 years today! It was about time, it's already the end of September and this was my New Year's resolution.
K mému překvapení mi to šlo celkem dobře. Sice jsem jela celou dobu jako šnek, ale byla jsem si za volantem docela jistá a myslím, že stačí jen pravidelně trénovat a budu jezdit jako dřív. Mám z toho radost!
---
I was surprised that it actually went really well. I drove super slow, but I think I did good, now I just have to practice regularly and hopefully will feel better and better with my driving ability. I'm happy about that!
Večer jsem se vrhla na pečení mrkvovo-jablečného koláče, teď jsem ho vyndala z trouby a úplně se mi sbíhají sliny, jak tady voní. Včera jsem si našla nějaký recept, od kterého jsem se odpíchla, ale dost jsem si ho poupravila. Pokud budete chtít, sepíšu vám ho na blog, pokud nám teda bude chutnat, hehe 🙂 Užijte si krásný večer!
---
In the evening I made a carrot-apple cake, I just put it out of the oven and my mouth is literally watering because it smells so good. I found a recipe yesterday that I used as my base, but I changed a lot of things. I can write it down for you guys if you want, well if we'll like it, hehe 🙂 Have a lovely evening!