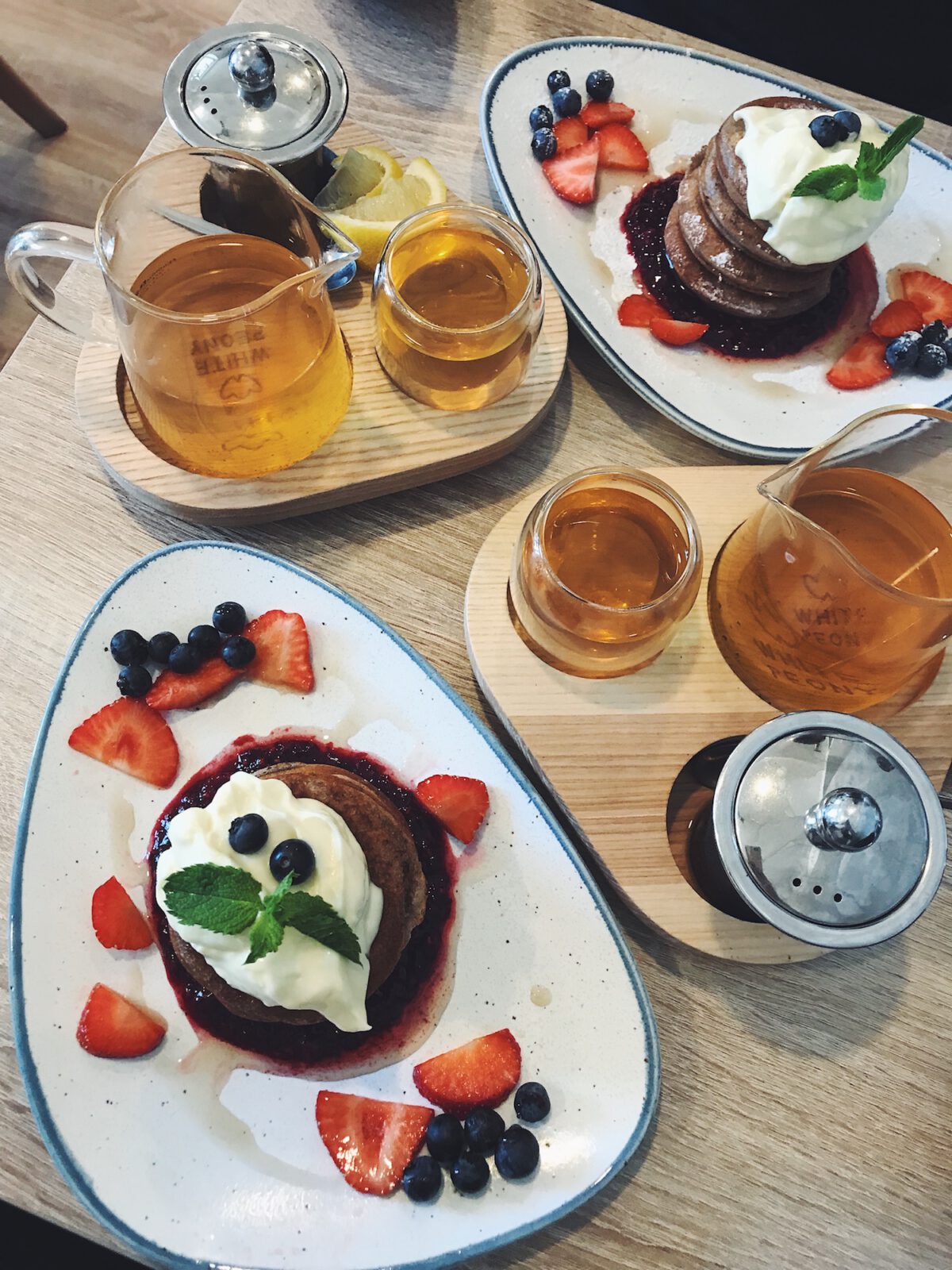 Včera jsme si užili krásnou útulnou podzimní neděli <3 Ráno jsme vyrazili na snídani do Happy Bean na naše oblíbené lívanečky.
---
We had a lovely and cozy fall Sunday yesterday <3 In the morning, we went to Happy Bean for breakfast. We had our favorite pancakes.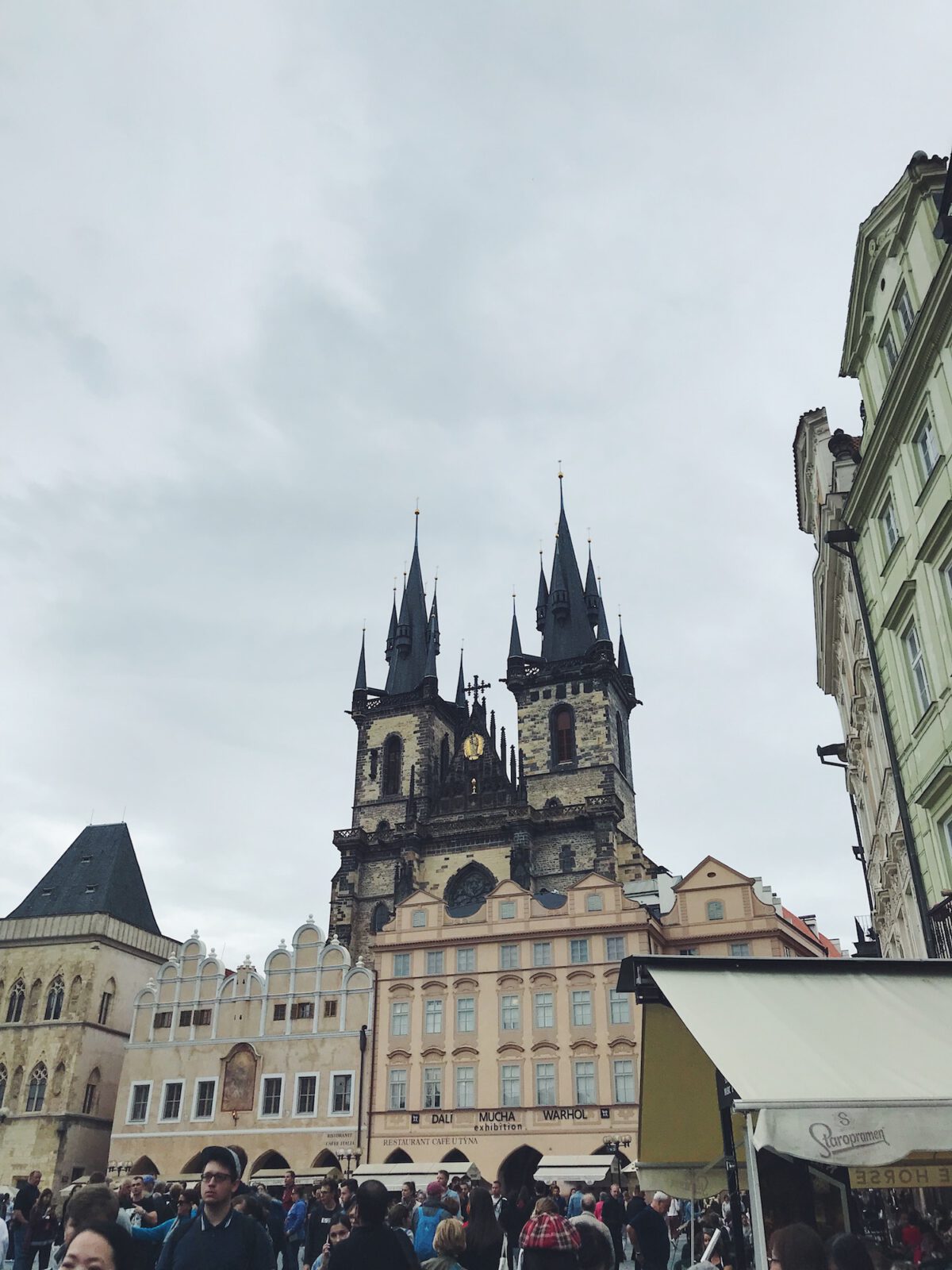 Po snídani jsme vyrazili domů, umyla jsem lednici a přišel nám týdenní nákup, takže jsme ho s Vildou společně uklidili, a pak jsme si pustili jeden díl Making a Murderer. Další "seriál", na kterém jsme závislí – rozhodně ho doporučujeme, ale připravte se, že vás to bude stát spoustu nervů. Odpoledne jsme vyrazili do centra na procházku!
---
After breakfast we went back home, I cleaned our fridge and our weekly groceries arrived so we did some organizing in the kitchen, then we watched one episode of Making a Murderer. Another "series" we're addicted to – definitely recommend it, but keep in mind you're gonna be super frustrated while watching it. In the afternoon we went to the city centre for a walk!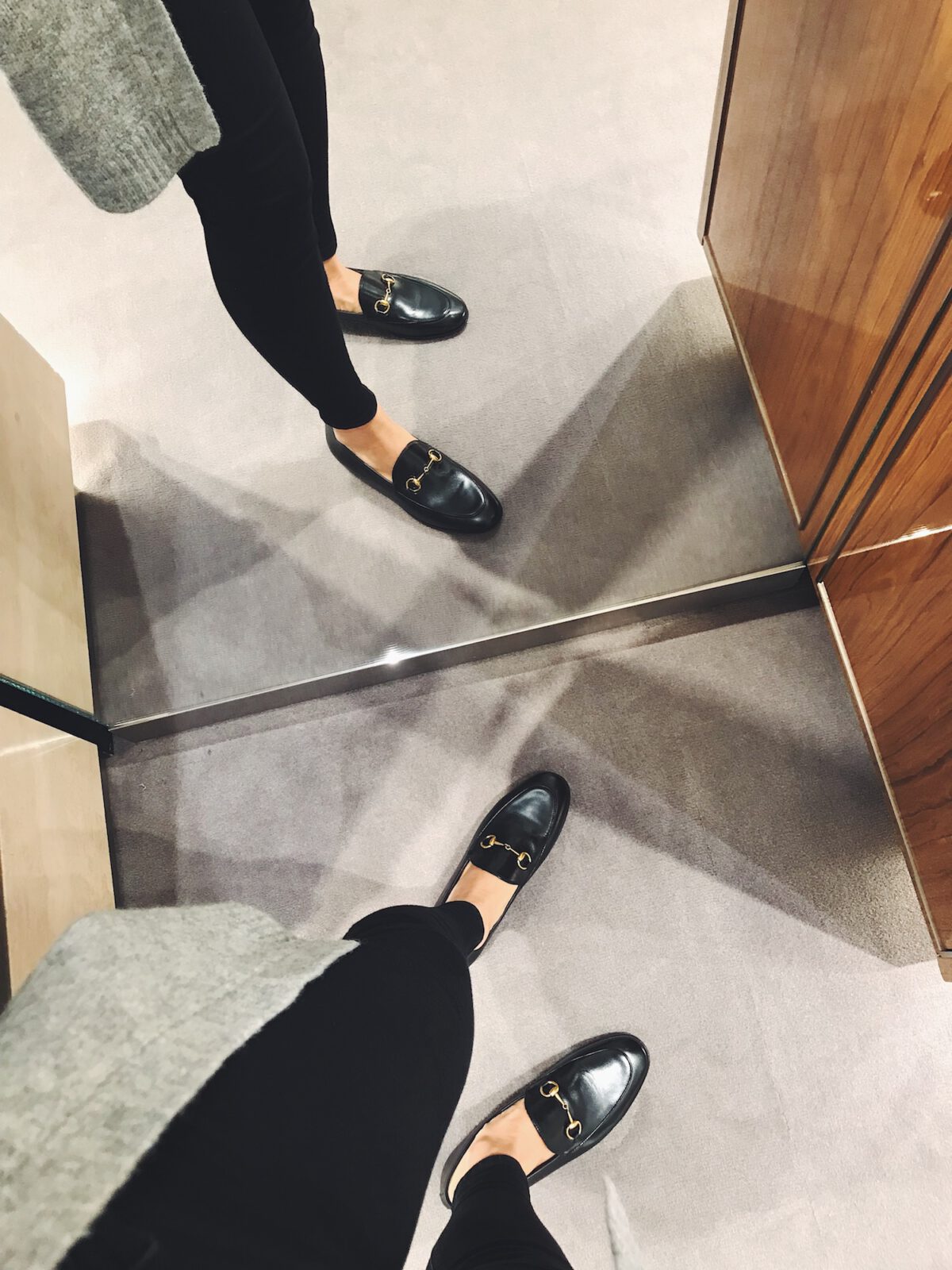 Vybrala jsem si nové mokasíny, které mi konečně sedí a nezničí mi nohu při každém nošení 😀
---
I got myself a pair of new loafers, these finally fit me well and won't destroy my feet every time I wear them 😀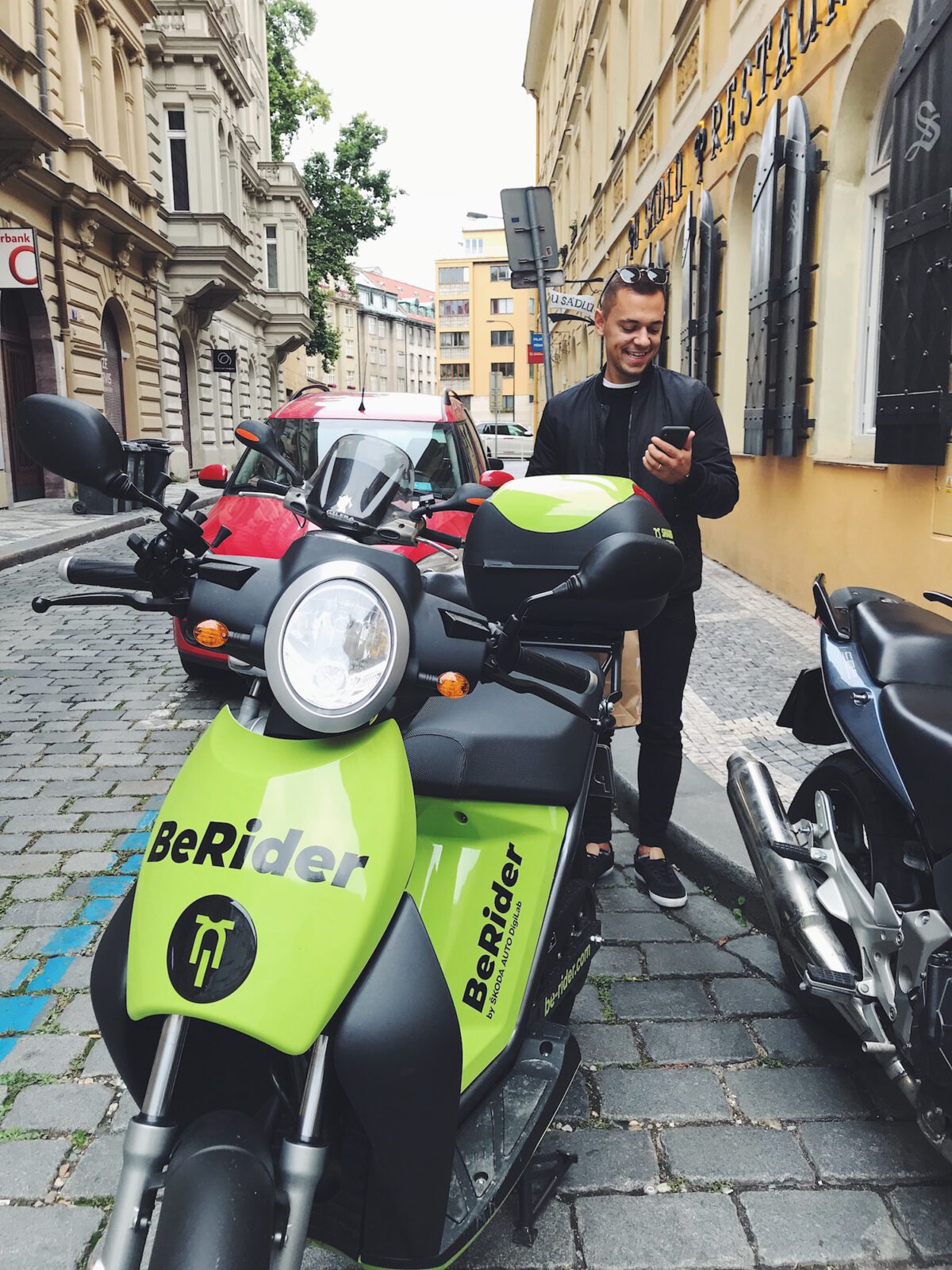 Vilda mě přemluvil, abychom domů jeli na elektroskútru. Celkově po Praze hodně využívá car sharing a motorky si chválí nejvíc, protože je to s nimi po městě nejrychlejší. No a já z toho trnu hrůzou, haha.
---
Vilda talked me to renting a scooter and drive home. He uses car sharing a lot around Prague and he loves the motorcycles the most because it's the fastest way to travel around the city. And I'm the one who's scared af for him, haha.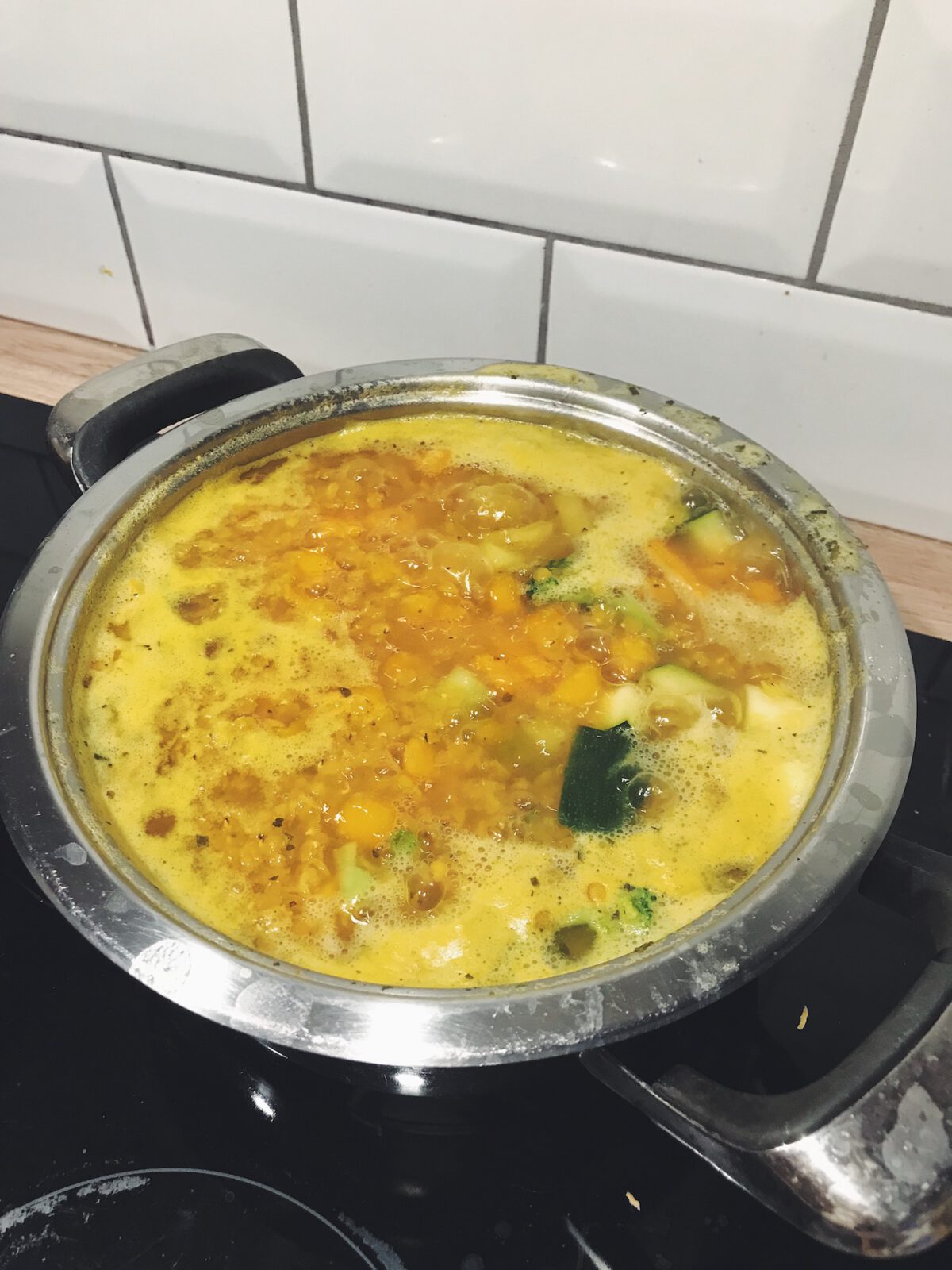 Polívková sezóna! Fotka není úplně lichotivá, haha, ale tuhle polívku naprosto milujeme. A je hrozně jednoduchá, jen dáte vařit brambory, sladkou bramboru, brokolici, cuketu (můžete tam dát v podstatě cokoli, já ráda dávám i mrkev, květák..), přisypete hrnek červené čočky a necháte vařit, dokud čočka hezky nezměkne. Z koření používám kari, himalájskou sůl a polévkové bylinky.
---
It's officially soup season! The photo isn't very sexy, haha, but we love this soup. It's super easy as well, you just boil some potatoes, a sweet potato, broccoli, zucchini (you can add whatever you want, I also like to use some carrots, cauliflower..), you add a cup of red lentils and let it simmer until the lentils get soft. I also add some curry, pink Himalayan sea salt and some soup herbs.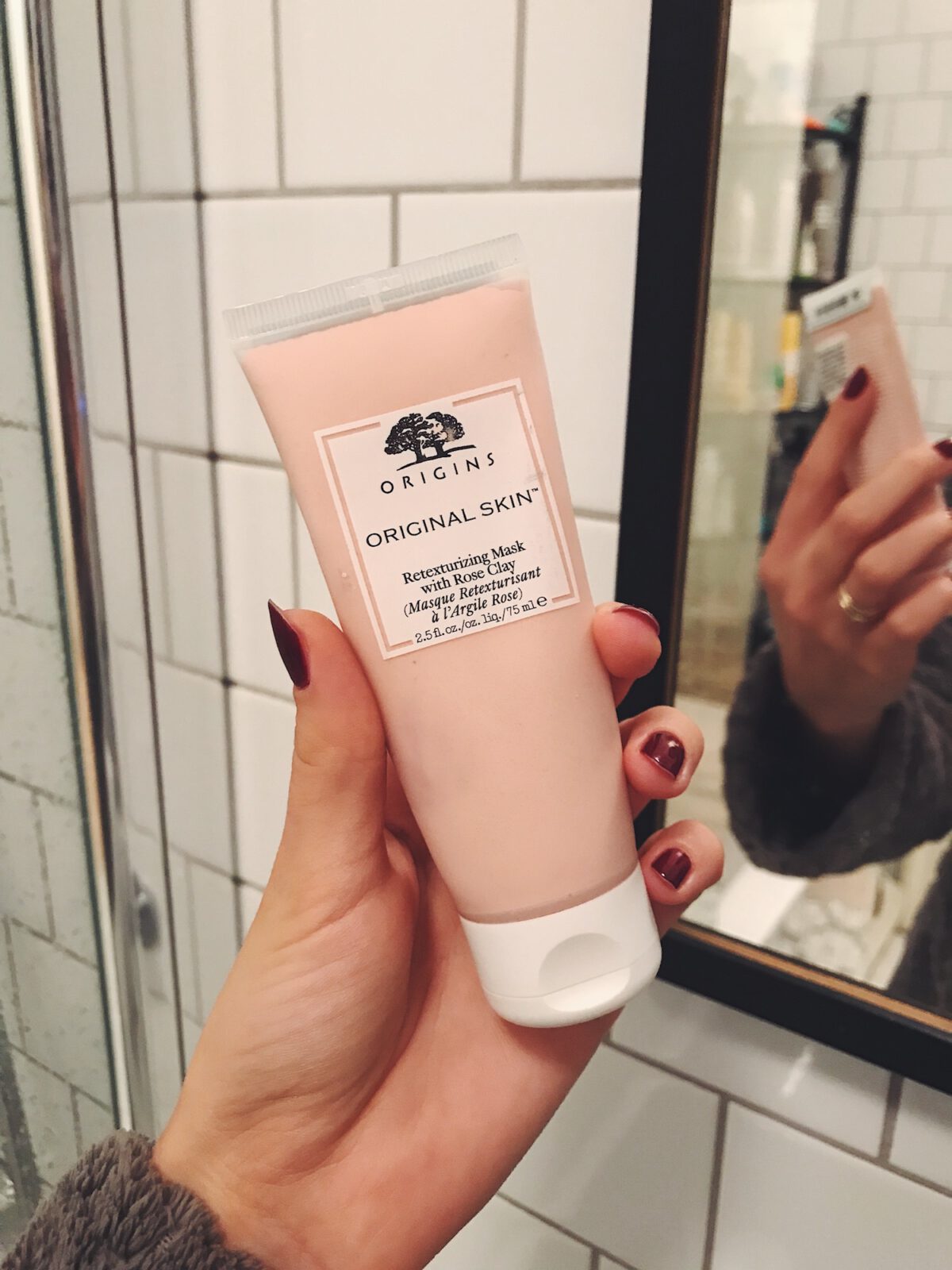 Nedělní péče o pleť! Tahle maska je moje číslo 1 už rok a půl, nedám na ní dopustit. Většinou si dávám masku 2x týdně, v neděli tuhle intenzivnější a uprostřed týdne peeling + sírovou od Peter Thomas Roth.
---
Sunday's skincare! This face mask is my number 1 for more than a year now, I love it. I usually put mask on my face twice a week, on Sundays I use this one which is a bit more intense, and in the middle of the week I use a peeling + Peter Thomas Roth sulfur mask.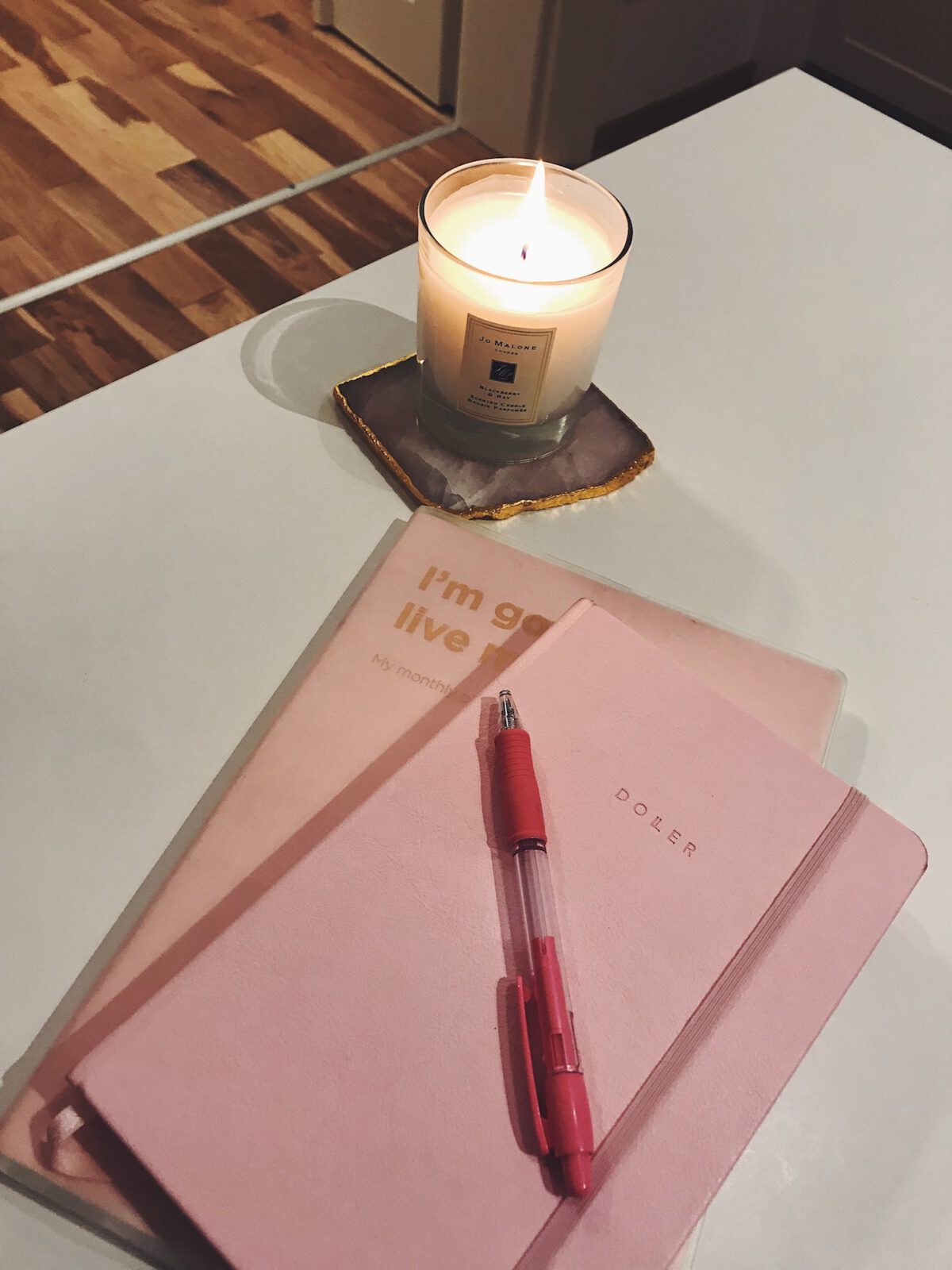 A nakonec plánování nového týdne a psaní to-do listů. Zapálila jsem si k tomu svíčku od Jo Malone, kterou jsem dostala od Terky k narozeninám.
---
At the end of the evening I did some prep for the week – planning and writing my to-do lists. I lit a Jo Malone candle I got for my b-day from Teri.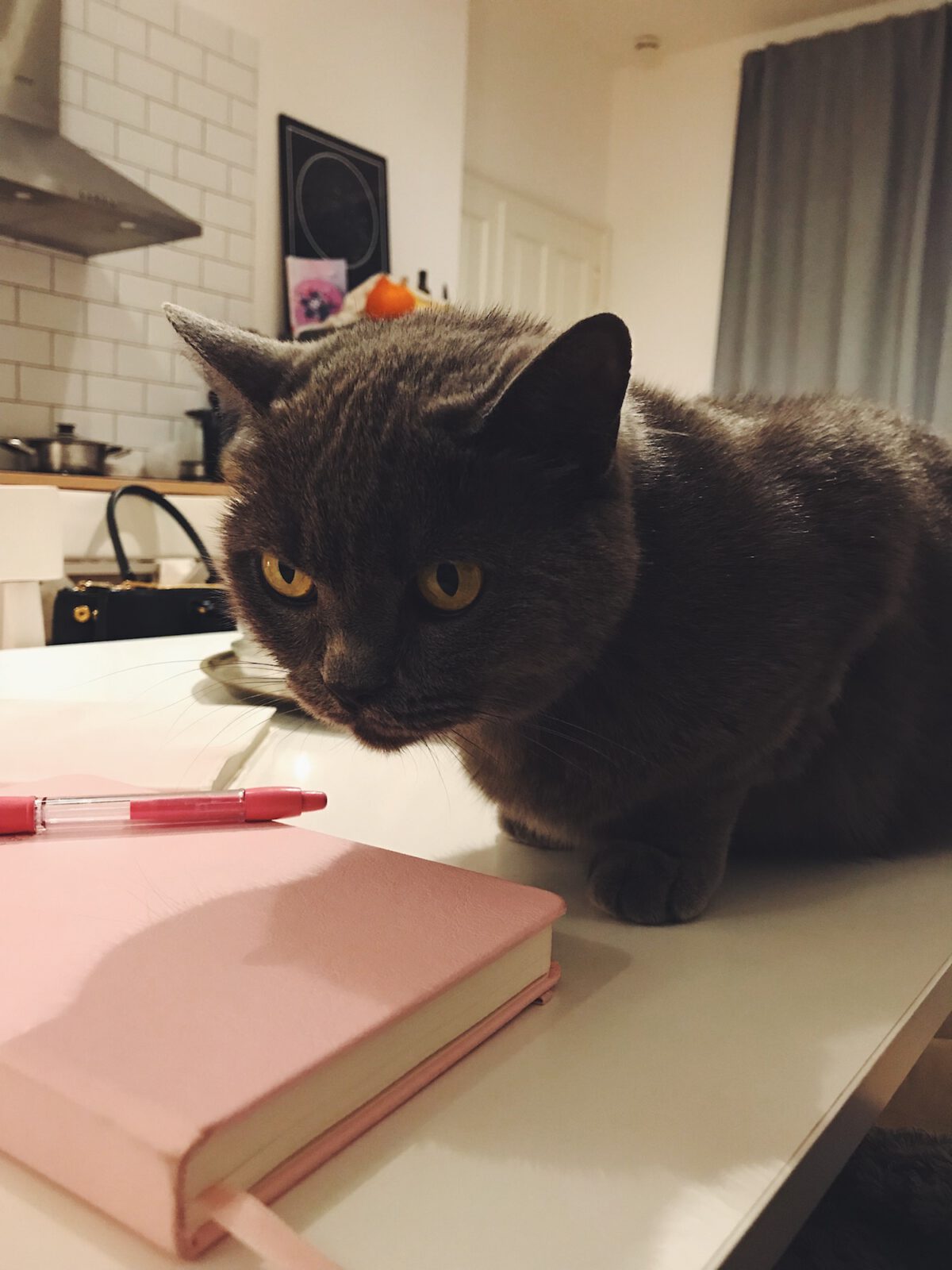 Sofinka asistentka samozřejmě nesměla chybět! Jaká byla vaše neděle? x
---
And of course my little furry assistant had to help me! How was your Sunday? x