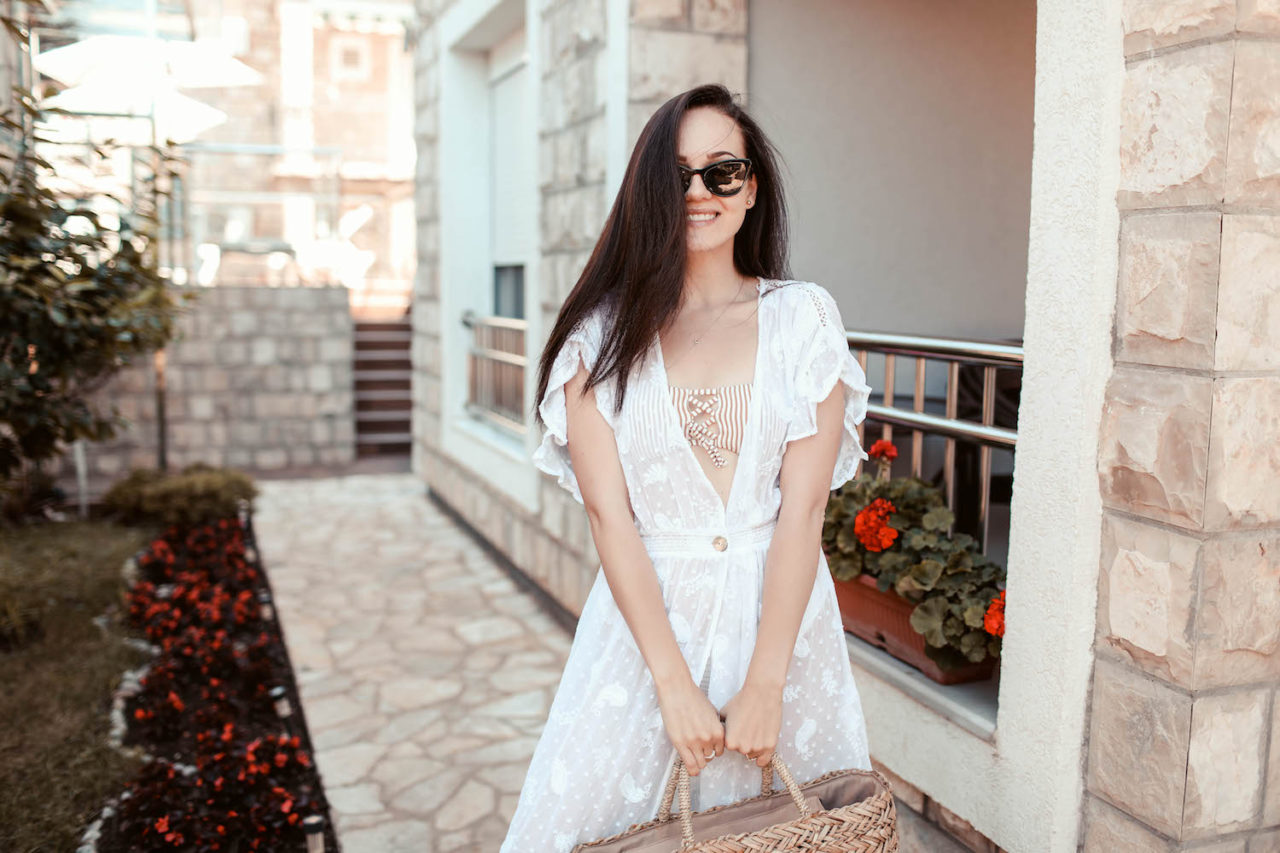 Plážová taška tady / přehoz Zara (podobný tady nebo tady) / pantofle Zara (podobné tady nebo tady) / plavky Tezenis / brýle Prada
Můj včerejší "outfit" 🙂 Tenhle krásný přehoz jsem si kupovala někdy na začátku roku, takže jsem se několik měsíců těšila, až si ho obleču. Miluju to, jak je oblékání v létě jednoduché, obzlášť takhle na dovolené, kdy nosíte v jednom kuse jenom plavky. Look jsem doplnila o velkou proutěnou plážovou tašku a moje nejpohodlnější pantofle. Plavky ráda kombinuju, takže jsem si vzala pruhovanou podprsenku a bílý spodek.
Jinak krásný pátek všem! My máme odcvičeno, jsme po snídani a vyrážíme do Budvy. Užijte si den <3
---
Yesterday's "outfit" 🙂 I bought this pretty beach dress at the beginning of the year so I've been looking forward to finally wear it. I love how easy it is to dress during summer, especially on vacation when you're in your swimwear all day long. I added this big straw beach bag and the most comfortable sandals. I like to mix my bikinis so I wore a striped bra and a white bottom.
Anyways, happy Friday guys! We did a morning workout, had some breakfast and now we're heading to Budva. Have a lovely day <3