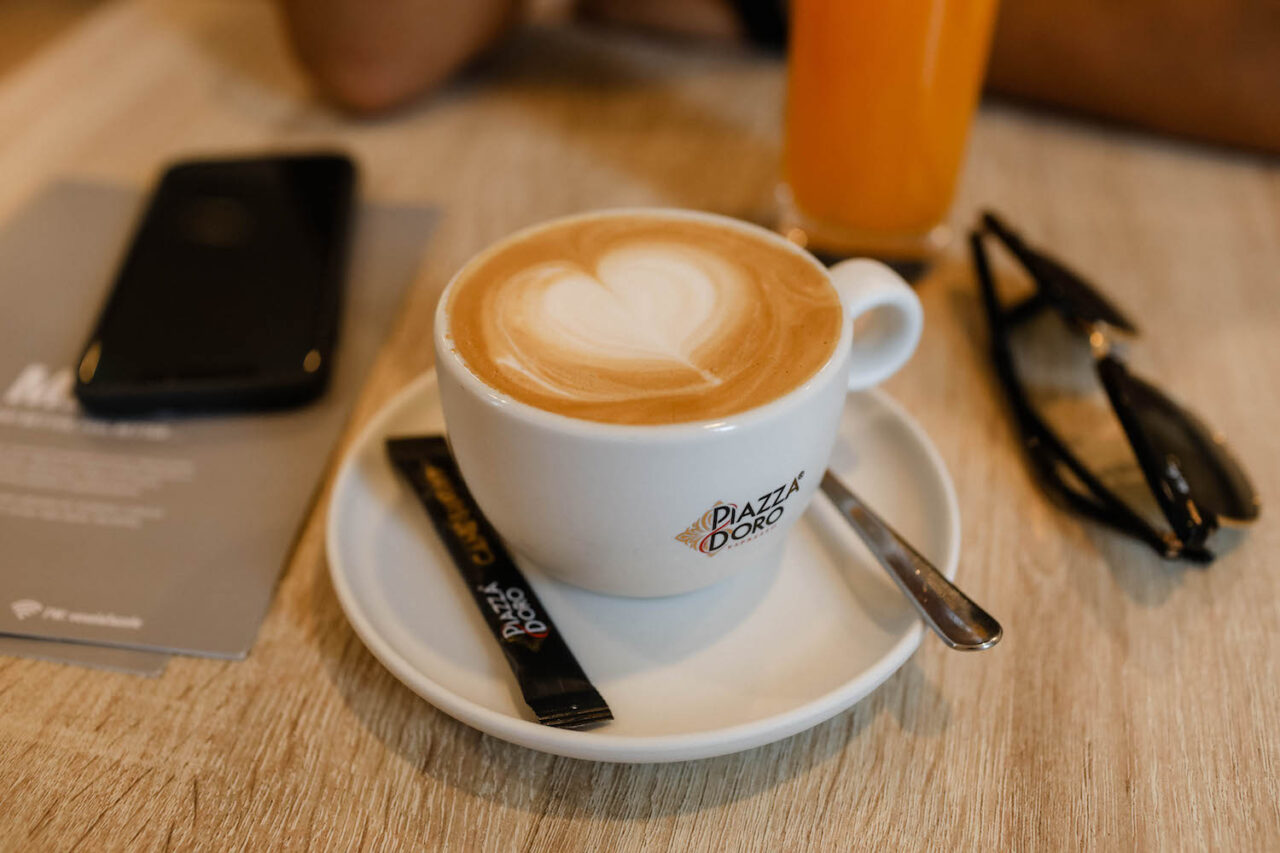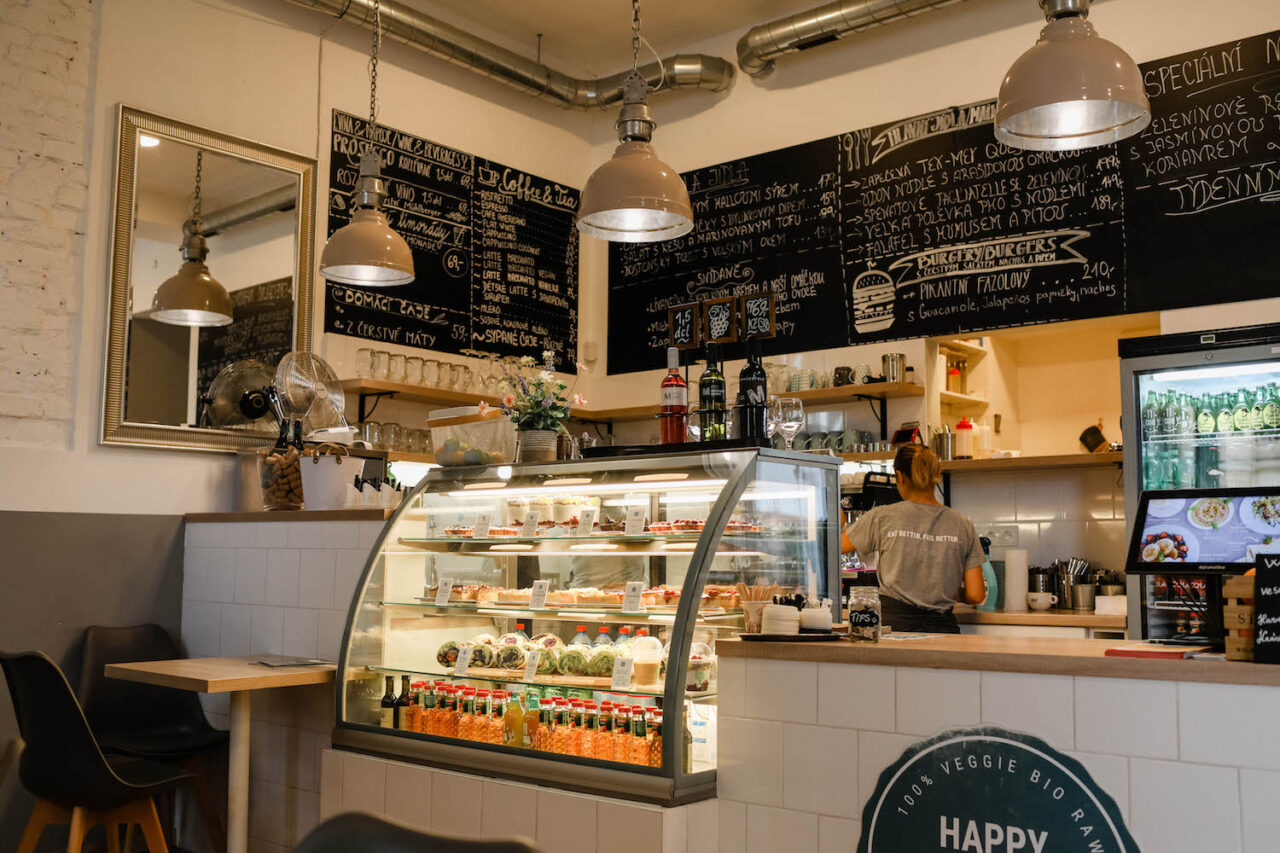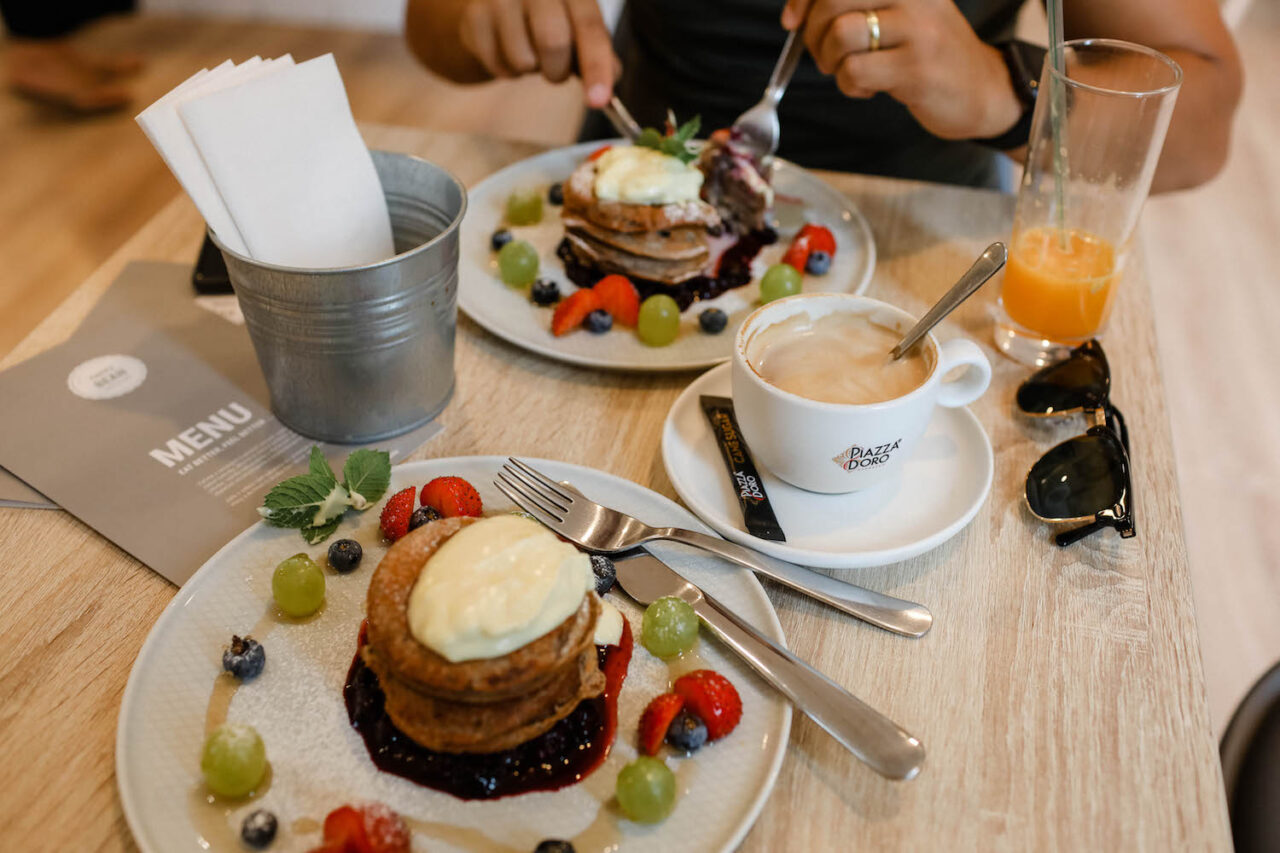 Krásnou neděli! Dneska jsem pro vás zase nafotila takový random z mého dne, všimla jsem si, že tyhle příspěvky máte rádi 🙂 Ráno jsme s Vildou byli na snídani v Happy Bean, dali jsme si jejich lívanečky (jak jinak, haha).
---
Happy Sunday! I have a little random post for you today, I've noticed it's one of your favorite types of posts 🙂 This morning we had breakfast at Happy Bean, we had their pancakes (what a surprise, haha).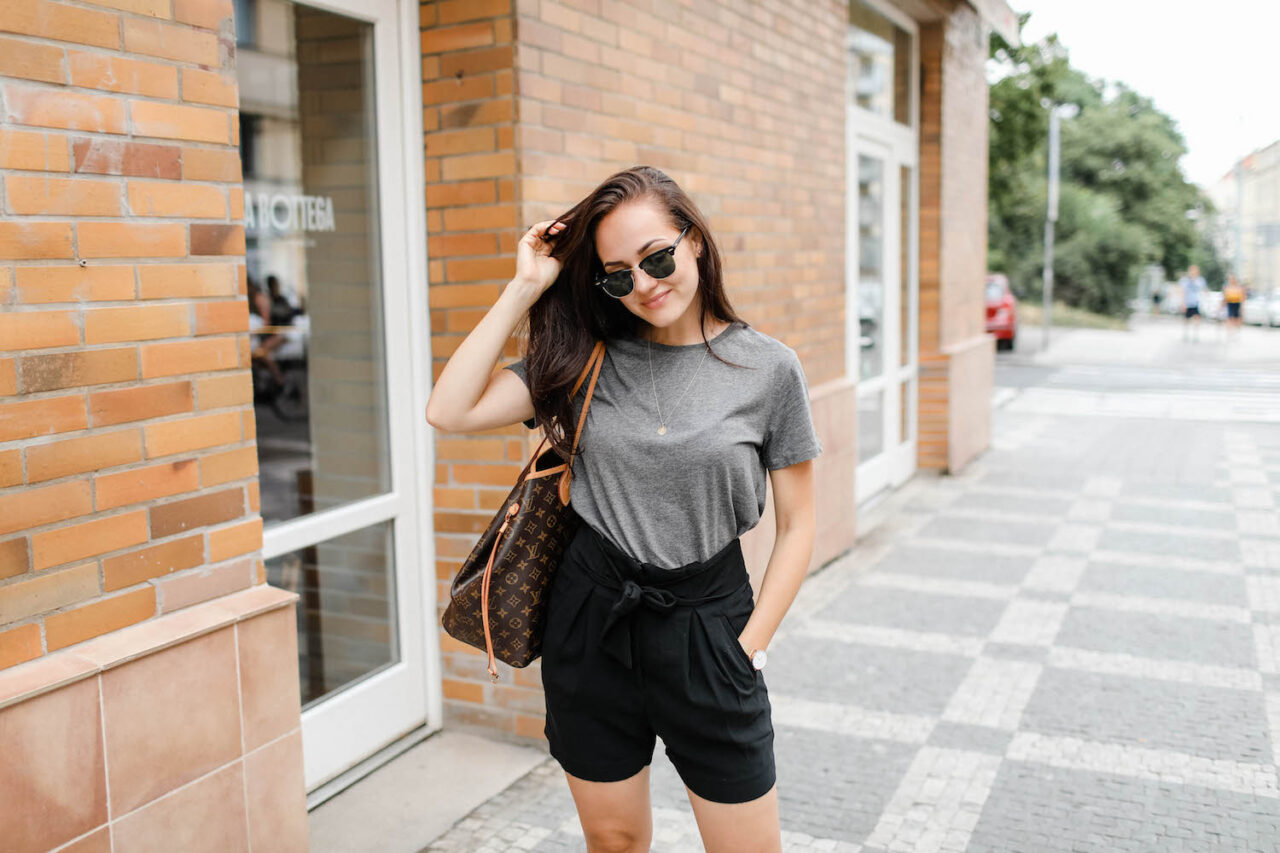 Můj pohodlný nedělní outfit. Tričko Zara, kraťasy H&M, kabelka Louis Vuitton neverfull.
---
My comfy Sunday outfit. Zara tee, H&M shorts, Louis Vuitton never full bag.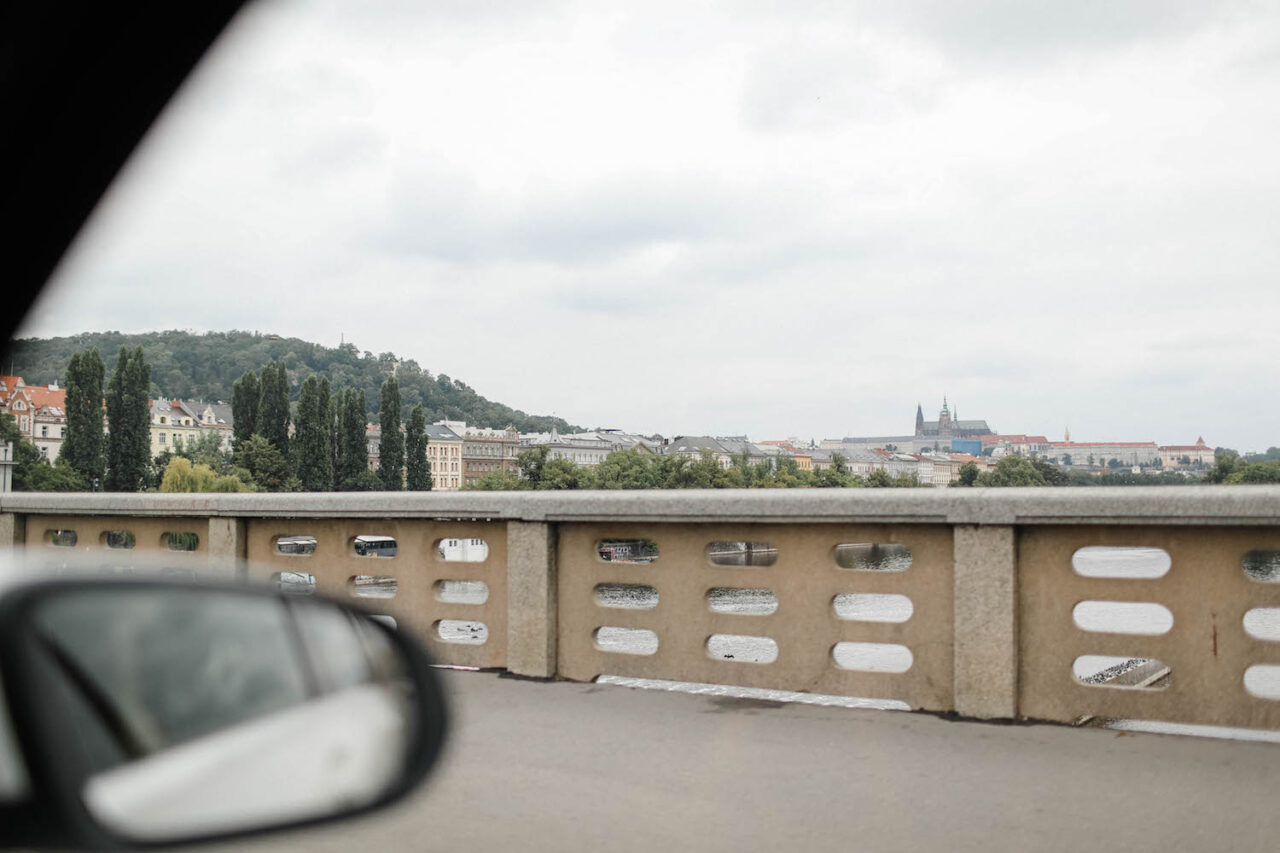 Po snídani jsme vyrazili navštívit naše rodiny. Neviděli jsme je skoro celý červenec, takže jsme se už moc těšili <3
---
Then we went to our hometown to visit our families. We haven't seen them pretty much the whole July so we were looking forward to that <3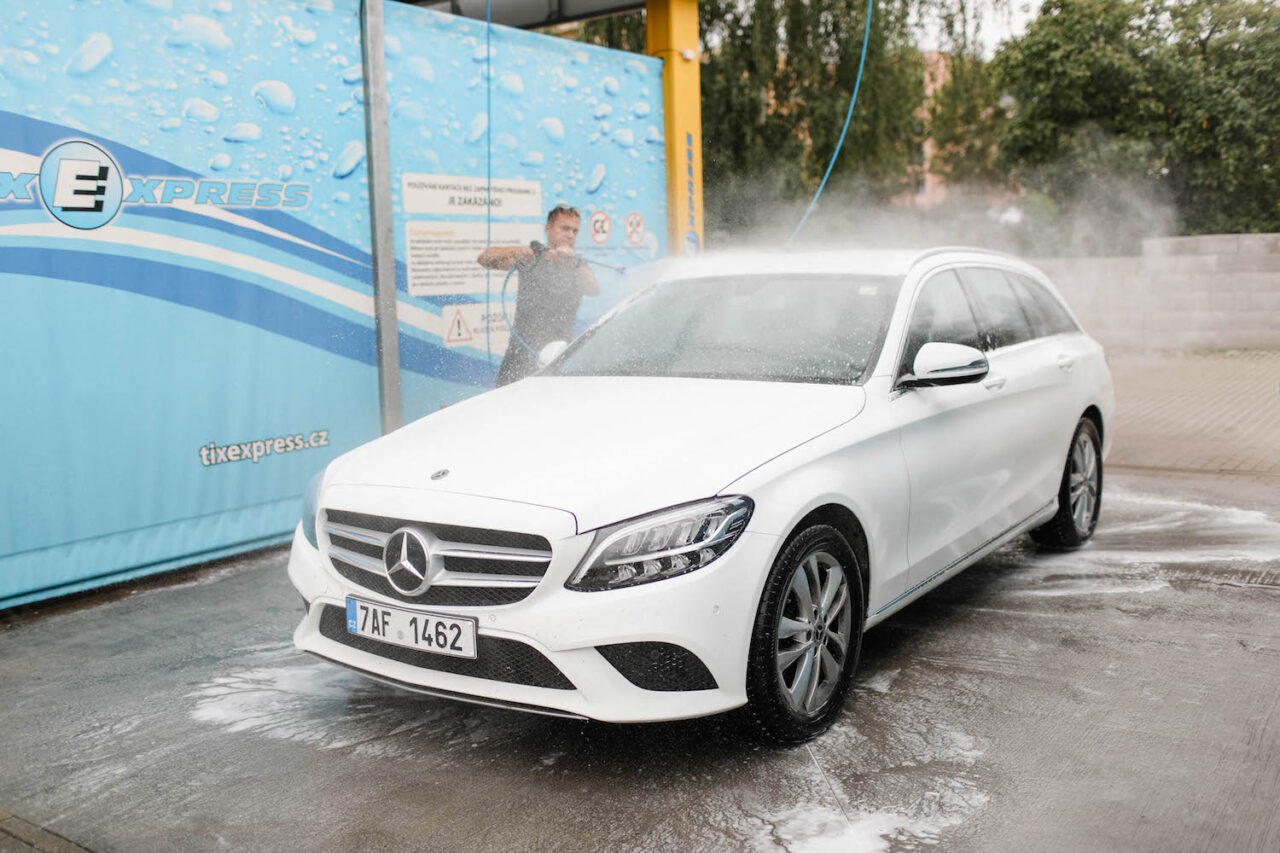 Nejdřív jsme ale jeli ještě umýt a vyluxovat auto, které jsme měli na dovče, protože ho zítra vracíme. Po těch dvou týdnech na cestě to bylo vážně potřeba, hlavně uvnitř bylo hrozně špinavé. Už se těším, až vám ukážu, s čím pojedeme do Toskánska!
---
But first we did a big clean-up of the car we had in Montenegro because we're returning it tomorrow. It was a well-needed wash after two weeks in the car, it was so dirty, especially on the inside. I can't wait to show you what we're gonna drive in to Tuscany!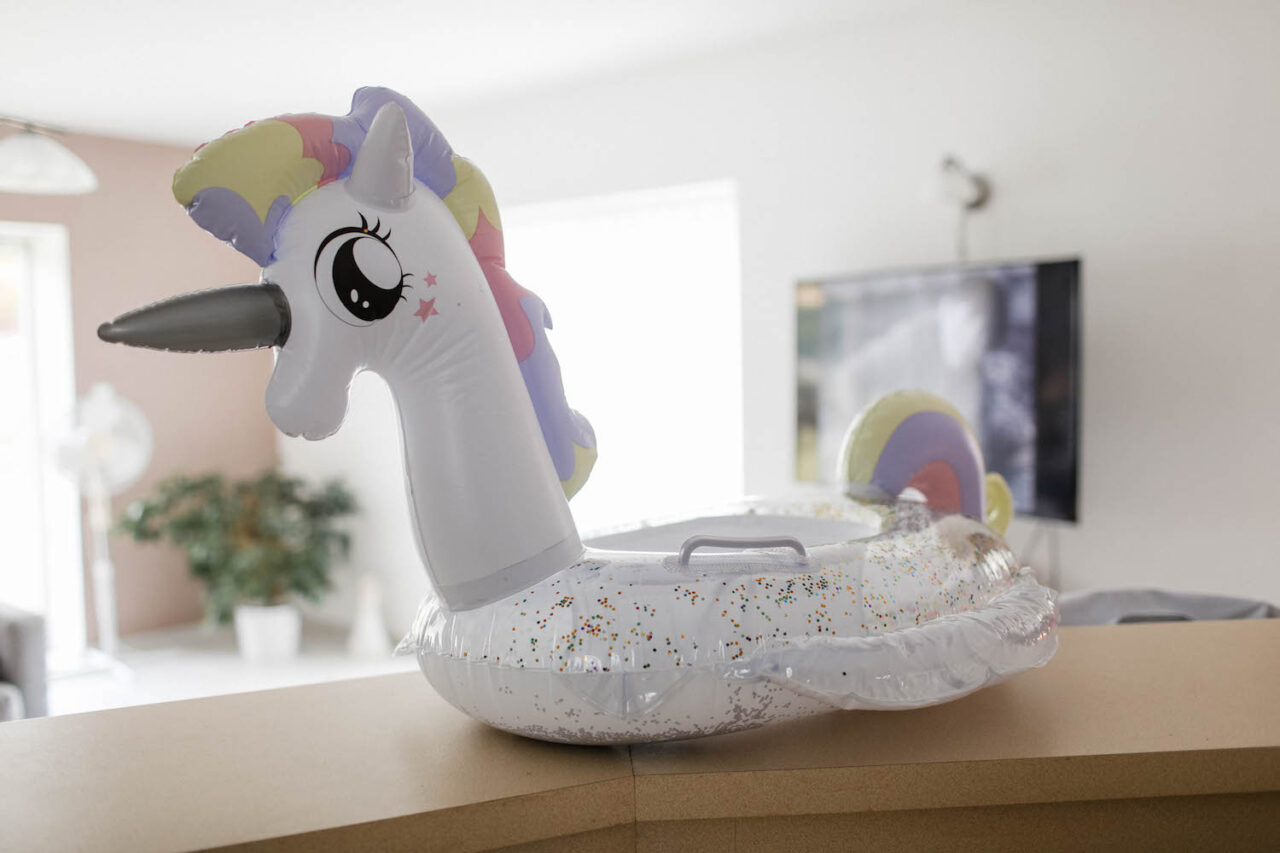 Po obědě u Vildy rodičů jsme se přesunuli k nám a nejvíc jsem se těšila, až mojí neteřince dám tohohle nafukovacího jednorožce, kterého jsem jí koupila v Chorvatsku. Je to takový ten dětský kruh, do kterého si sedne. A byla z něj úplně nadšená <3 Na světě fakt není nic hezčího než upřímná dětská radost.
---
After lunch at my husband's parents we went to visit my family and I was so excited to give this little unicorn to my niece. I bought it in Croatia, it's this kind of a kids pool float that she can sit in. She was so happy about it <3 There's literally nothing better than the pure children happiness.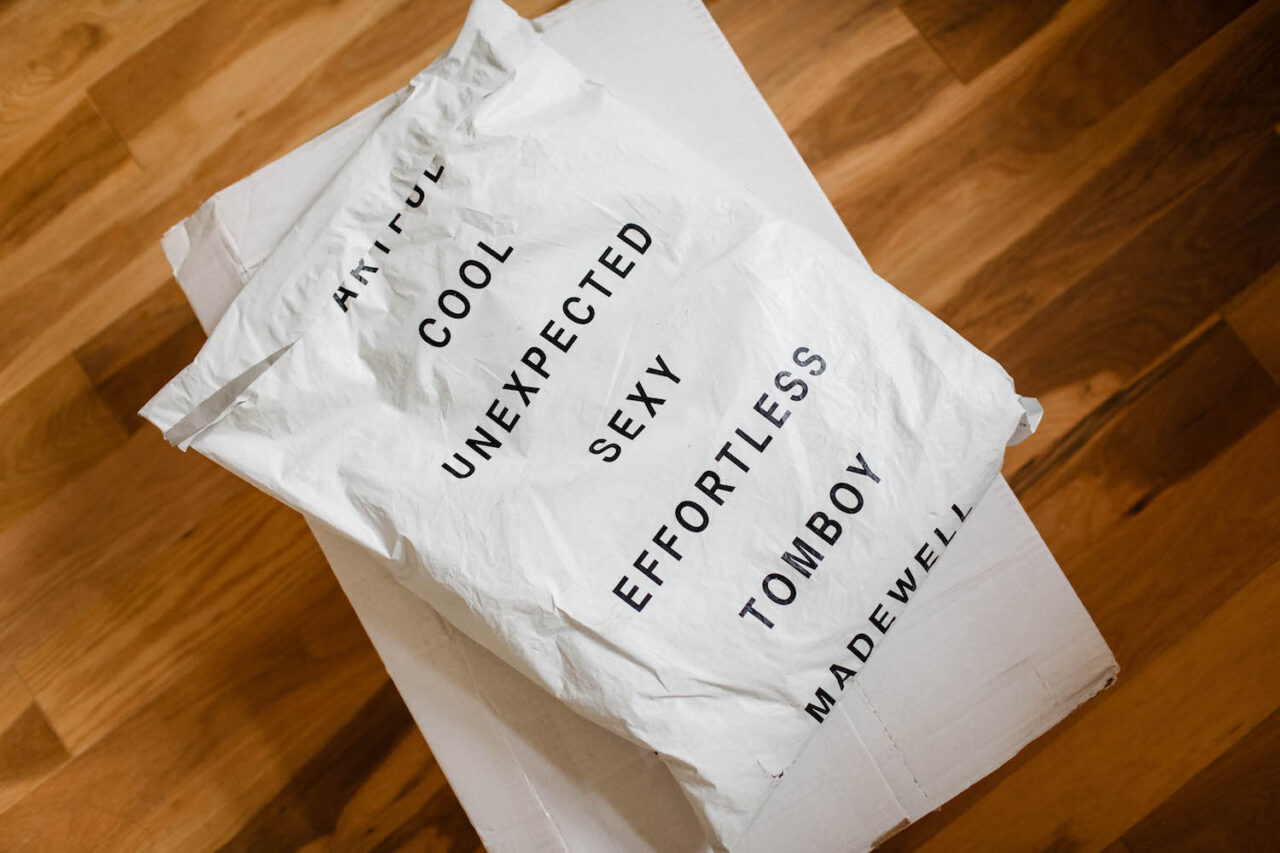 Večer jsme si udělali malý domácí unboxing, haha. Asi vám neunikly obří slevy na Zalandu, kterým podlehl i můj manžel a objednal si asi sto tisíc věcí. Já jsem teda bez problému slevám odolala, ale objednala jsem si pro sebe pár basic kousků z Madewell, které vám brzo ukážu v nějakém videu.
---
In the evening we did a little home unboxing, haha. You've probably noticed the huge sales at Zalando, my husband went crazy and bought so many stuff, but I resisted and haven't bought anything. But I did a little order at Madewell and I got a few basic pieces that I'm gonna show you in one of my videos soon.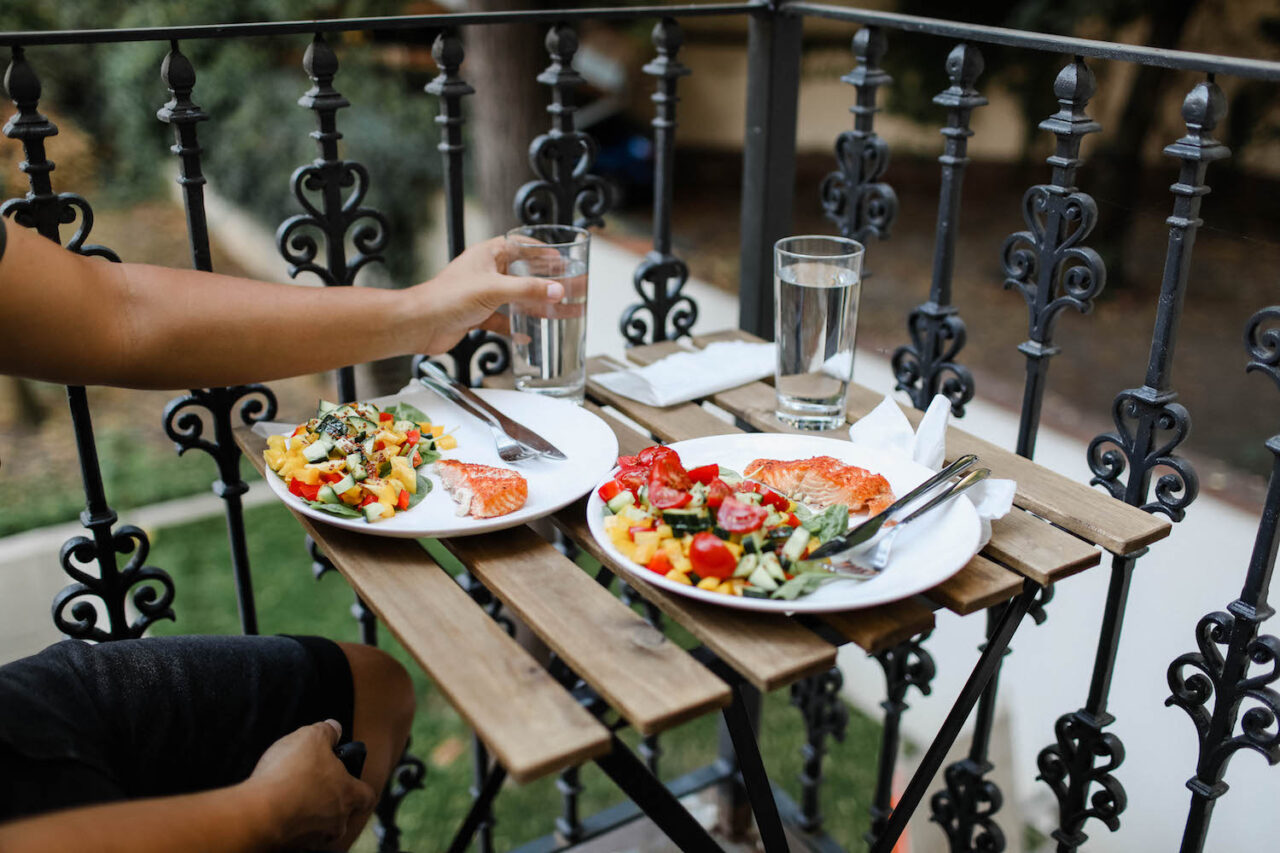 V našem domě skončily dělnické práce, takže si poprvé po 8 měsících vychutnáváme večery na terase. Ani nevíte, jak jsem se na to těšila. Až si na to uděláme čas, chci to tam všechno pořádně umýt, přidat nějaké dekorace a celkově to trochu zútulnit, když už tam konečně můžeme trávit čas. Jaký jste měli víkend vy? 🙂 Užijte si krásný večer!
---
We finally have a home without construction workers so we're enjoying our evenings at the terrace for the first time in 8 months. You have no idea how excited I am about that. I really want to do a big cleaning, add some decorations and make the space a bit more cozy now when we can finally spend our time there. How was your weekend babes? 🙂 Have a lovely evening!