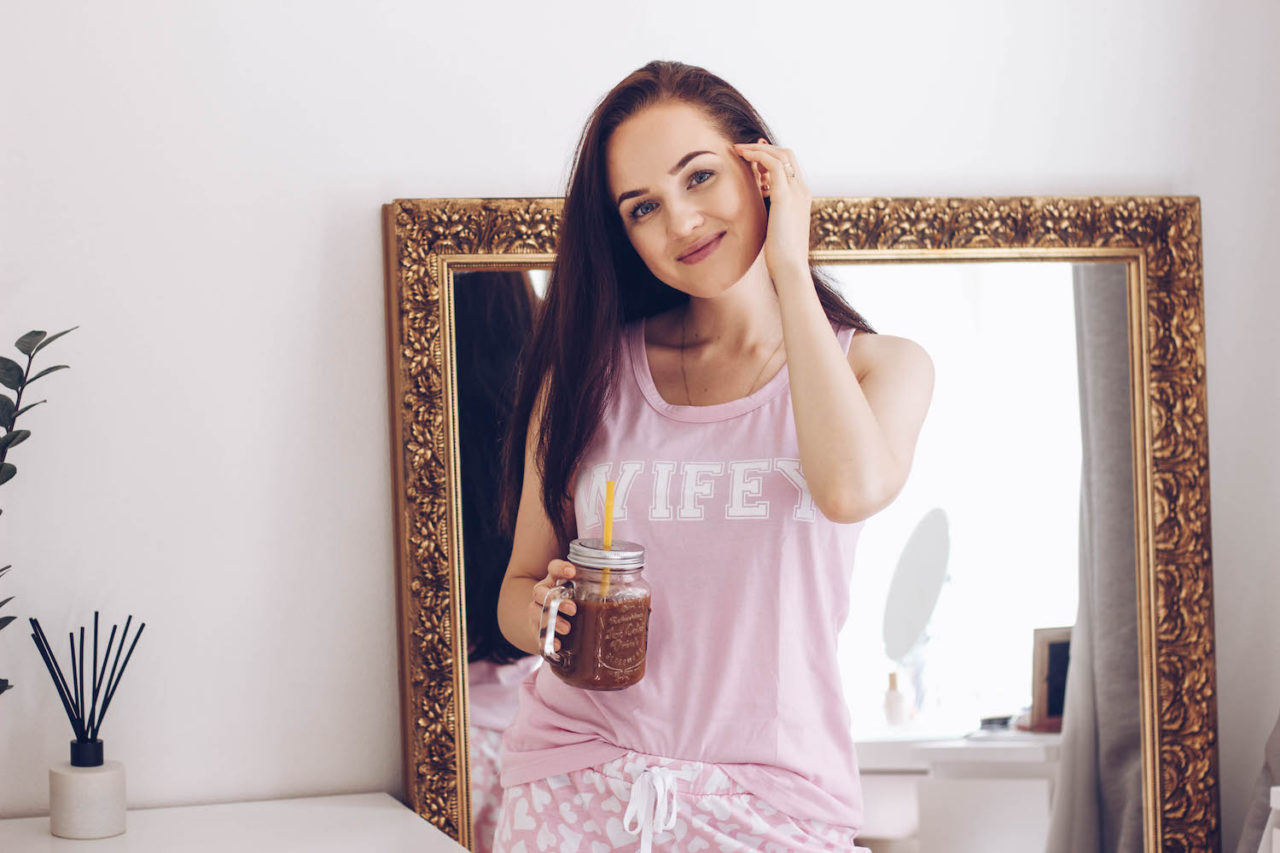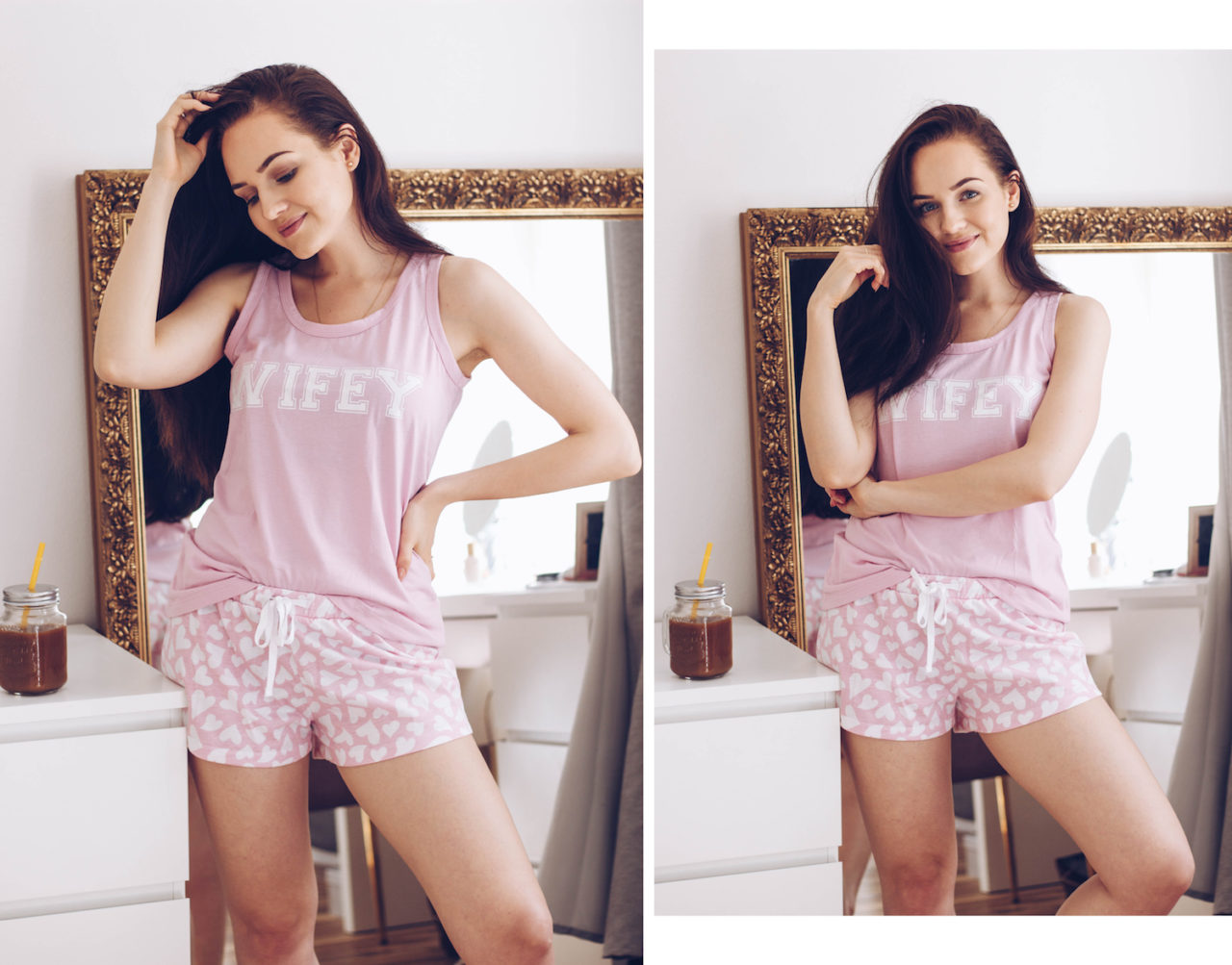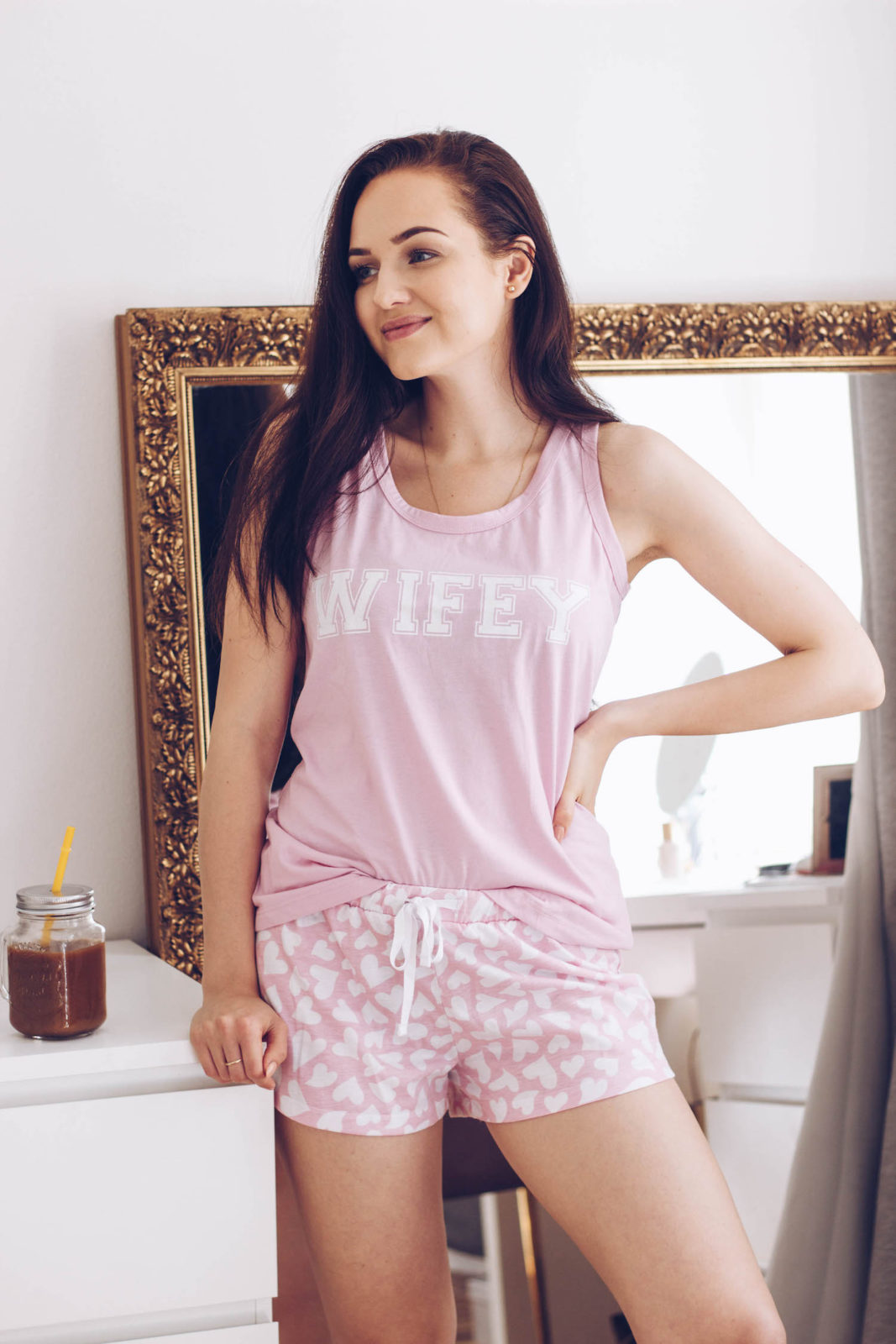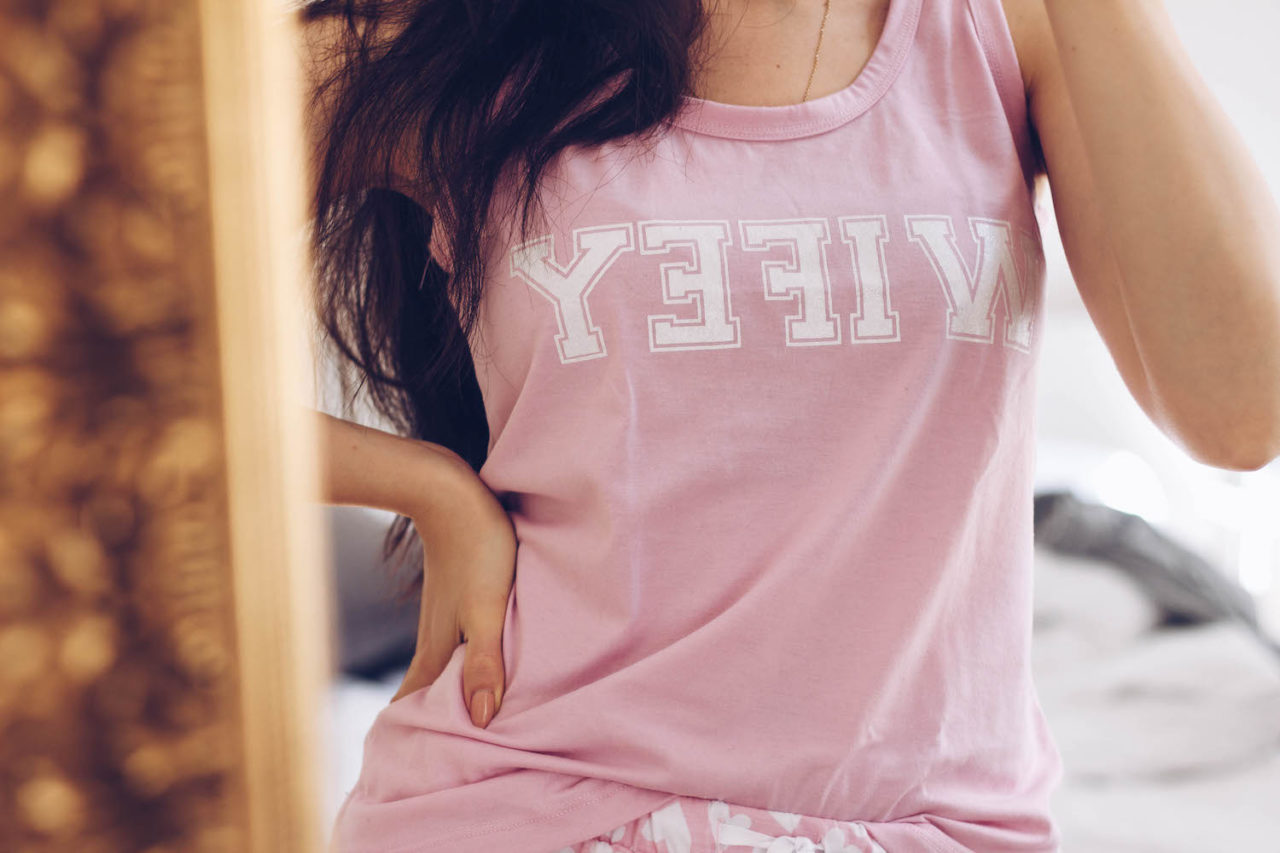 Pyžamo – tady
Dneska je přesně jeden z těch dní, kdy by člověk nejradši zůstal pod peřinou s čajem a knížkou. A v hezkém pyžámku jako je tohle! Patřím k těm ženám, které kdykoli vidí něco s nápisem "wifey", musí to mít, haha. Stejně jako jsem před svatbou nutně potřebovala všechno, kde byl nápis "bride" 😀 Jsem zvědavá, kdy mě to přejde, ale pořád si připadám jako čerstvě vdaná paní a užívám si ten novomanželský pocit, i když už to bude rok. Nechápu, jak to uteklo!
Jinak krásnou středu! Teď zrovna čekám na Niky, která mi přijede udělat make-up na GSA, potom pojedu na vlasy (tentokrát hodně vystoupím ze svojí komfortní zóny, takže jsem na to sama hodně zvědavá), a pak už si pojedu vyzvednout šaty. Určitě se můžete těšit na nějaké fotky z příprav i na můj celý look! 🙂 Užijte si den <3
---
Today is one of the days when you just want to stay in bed with a cup of tea and a book. And in a cute PJ's like this! I'm one of these women who just have to buy everything that has "wifey" on it, haha. Just like I needed everything with "bride" on it before our wedding 😀 I don't know when this will end, but I still feel like newly married and it's still exciting for me to be a wife, I can't believe it's already been almost a year. When did the time go?
Happy Wednesday by the way! I'm just waiting for my friend Niky to do my make-up for GSA, then I'm going to a hairdresser (I'm really stepping out of my comfort zone this time so I'm very curious how it's gonna look like) and then I'm gonna pick up my beautiful dress for the evening. Later I'm gonna show you some photos from the getting-ready and my look of course! Have a lovely day <3