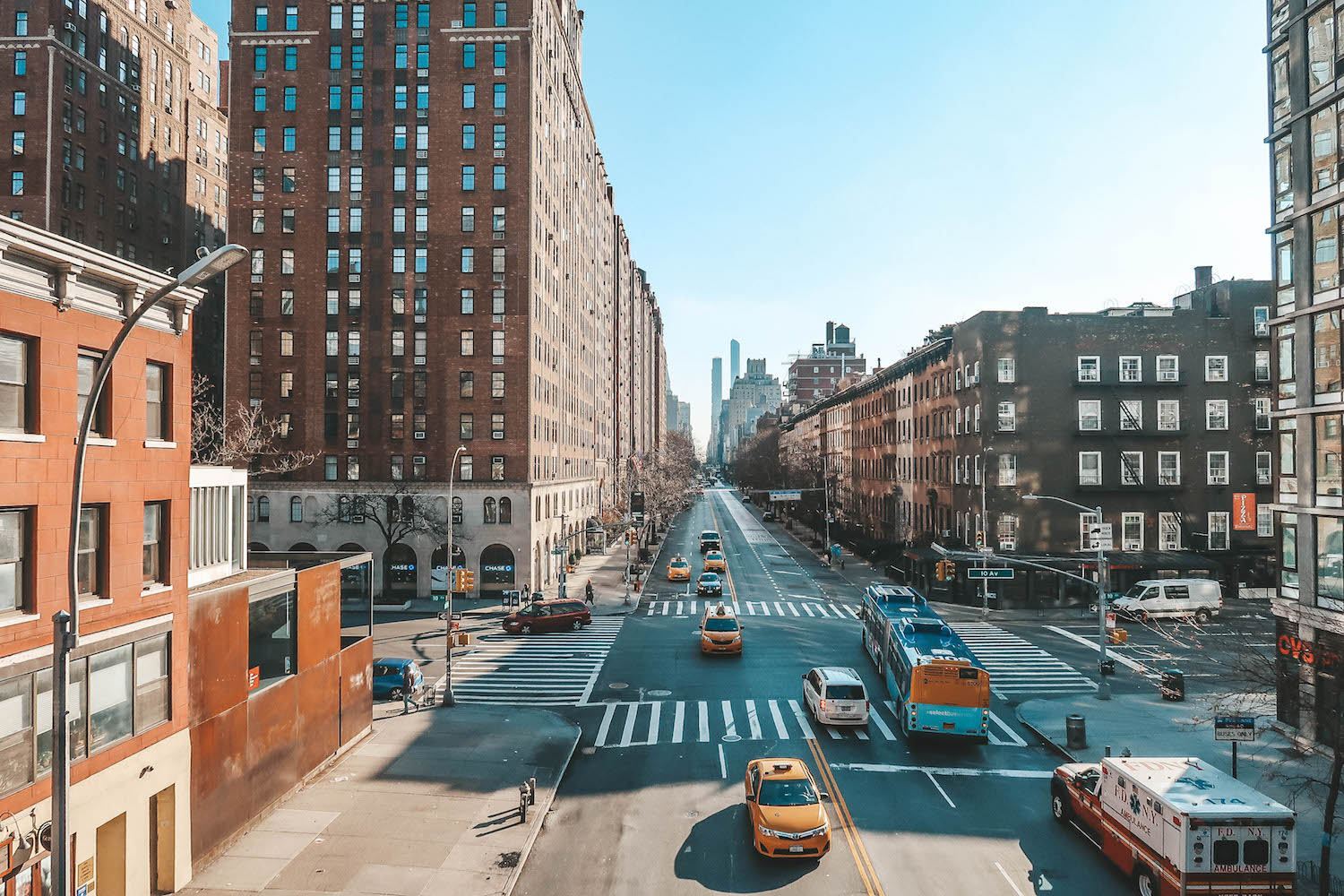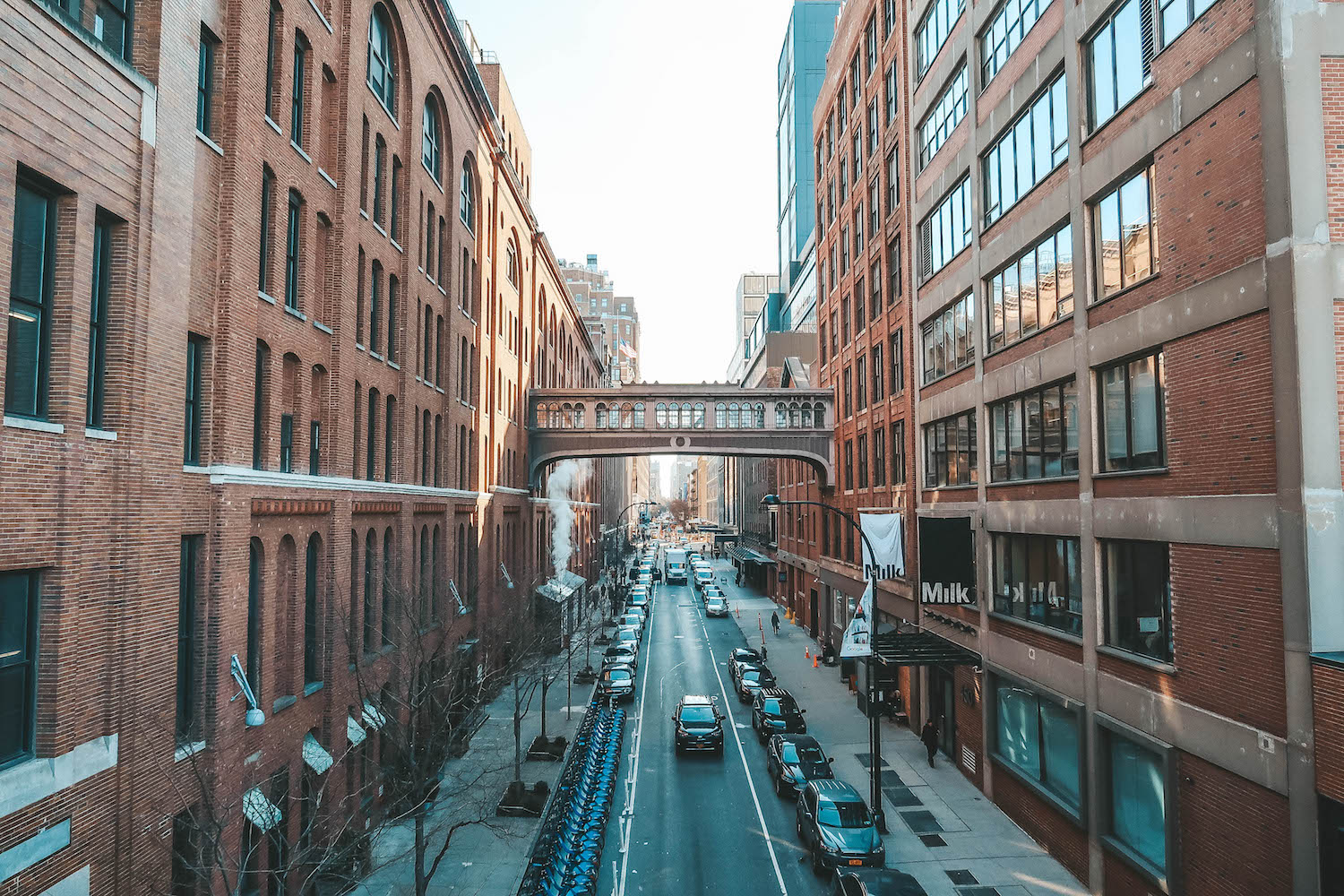 Třetí den v NYC jsme vyrazili na dlouhou procházku po The High Line. Je to takový visutý městský park z přebudovaného kolejiště, takže chodíte uprostřed města mezi domy, ale zároveň vám to místy připadá, jako byste byli někde v lesíku. Krásný kontrast města a přírody, krásný pohled na město z jiného úhlu a krásná procházka do střední části Manhattanu!
---
We started our third day in NYC with a long walk at The High Line. It's a public park built on a historic rail line elevated above streets of Manhattan, so you're walking in between the buildings, but sometimes it also feels like you're in the woods. It's a beautiful contrast of nature and the busy city. And it's such a lovely walk!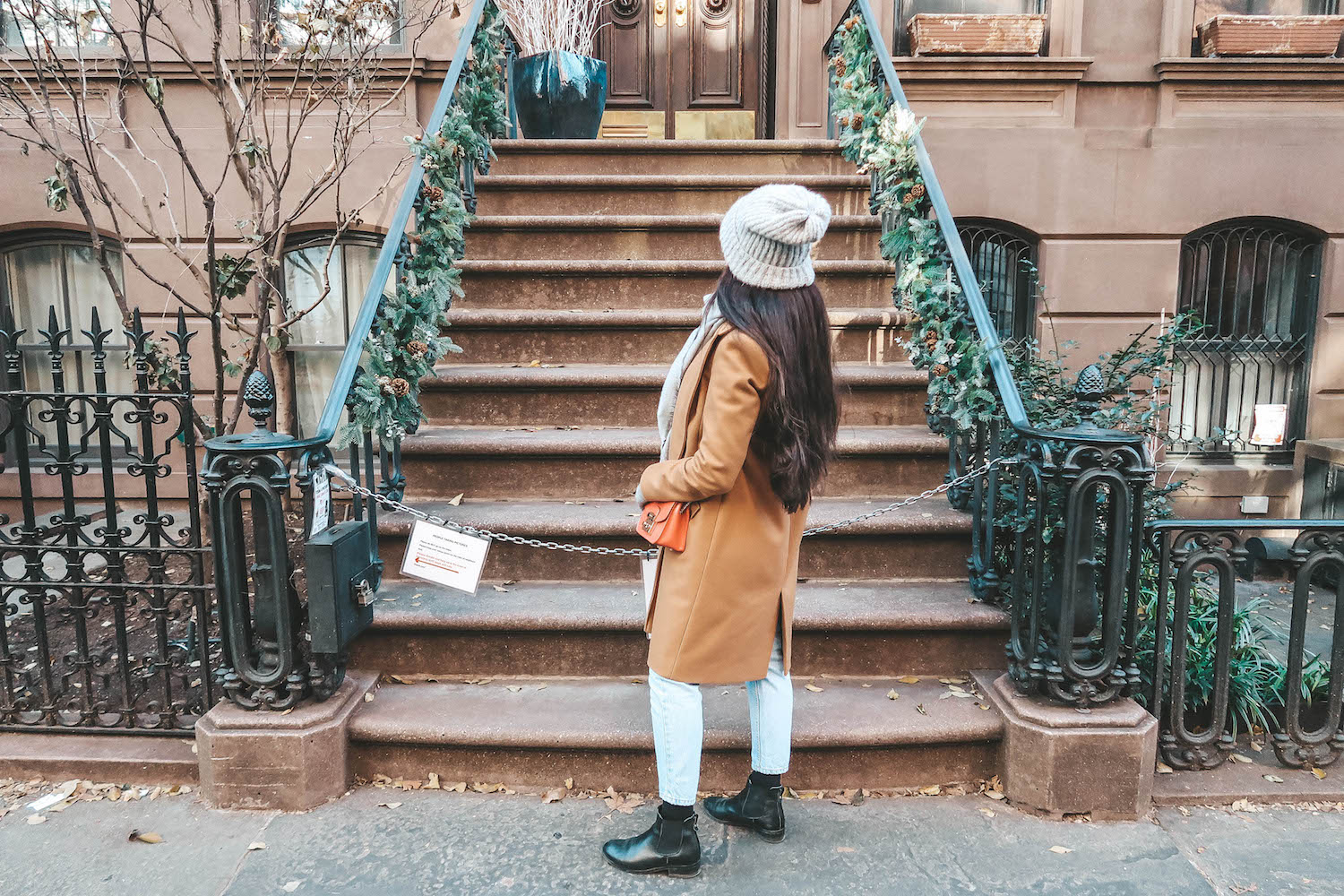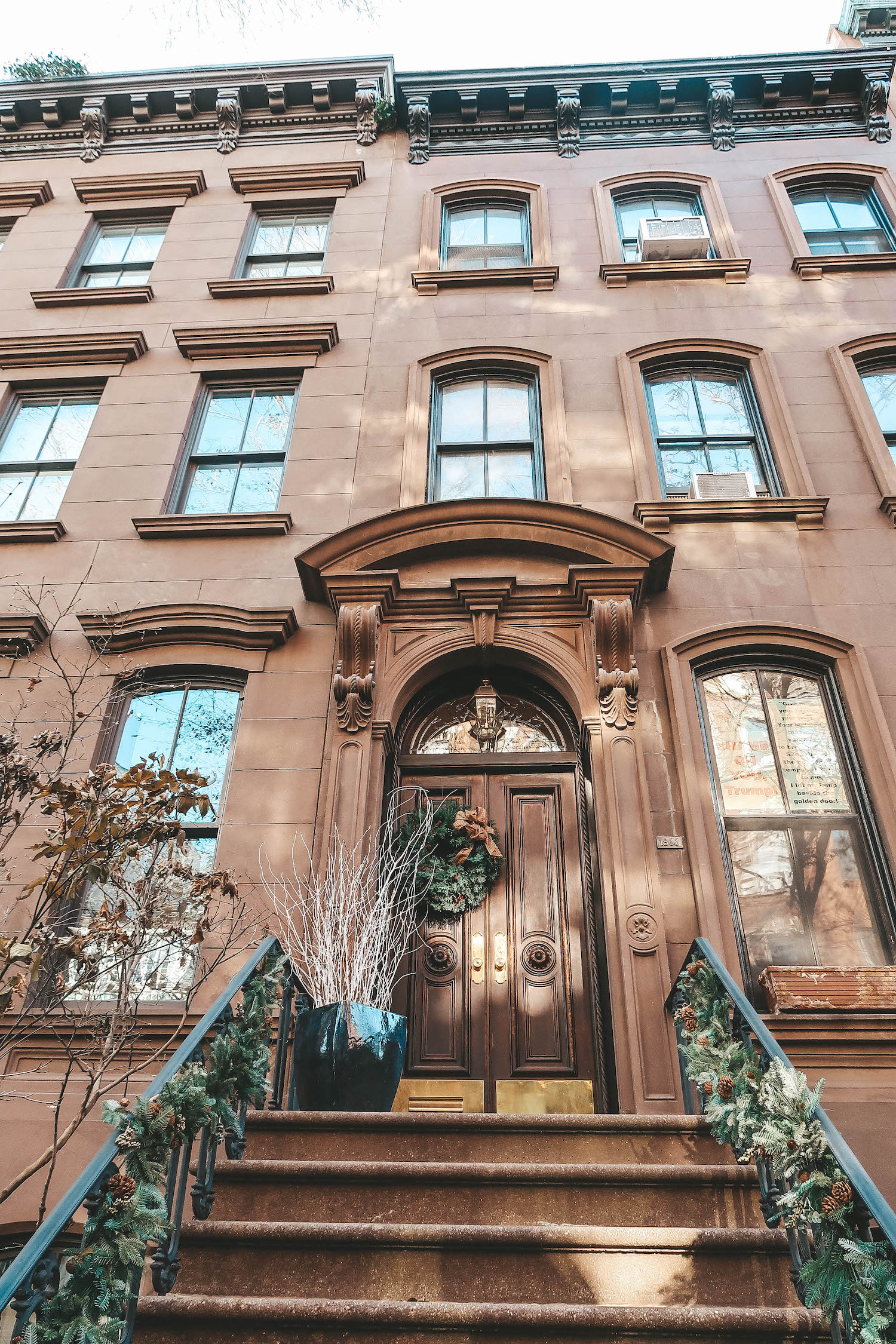 Parkem jsme došli až skoro k domu, kde v Sexu ve městě bydlela Carrie Bradshaw <3 Upřímně to tam bylo dost jiné, než jsem čekala. Tahle část New Yorku je oproti hornímu Manhattanu hodně klidná a konkrétně tahle ulice mi připadala ve skutečnosti o dost menší a prostě jiná, než jak vypadala v televizi. Každopádně tam bylo krásně! 🙂
---
Then we walked to the house where Carrie Bradshaw from Sex and The City used to live <3 It honestly felt a lot different than what I expected. This part of New York is very calm compared to Upper Manhattan and this street seemed so small. It looked so much bigger in the TV. It was lovely though! 🙂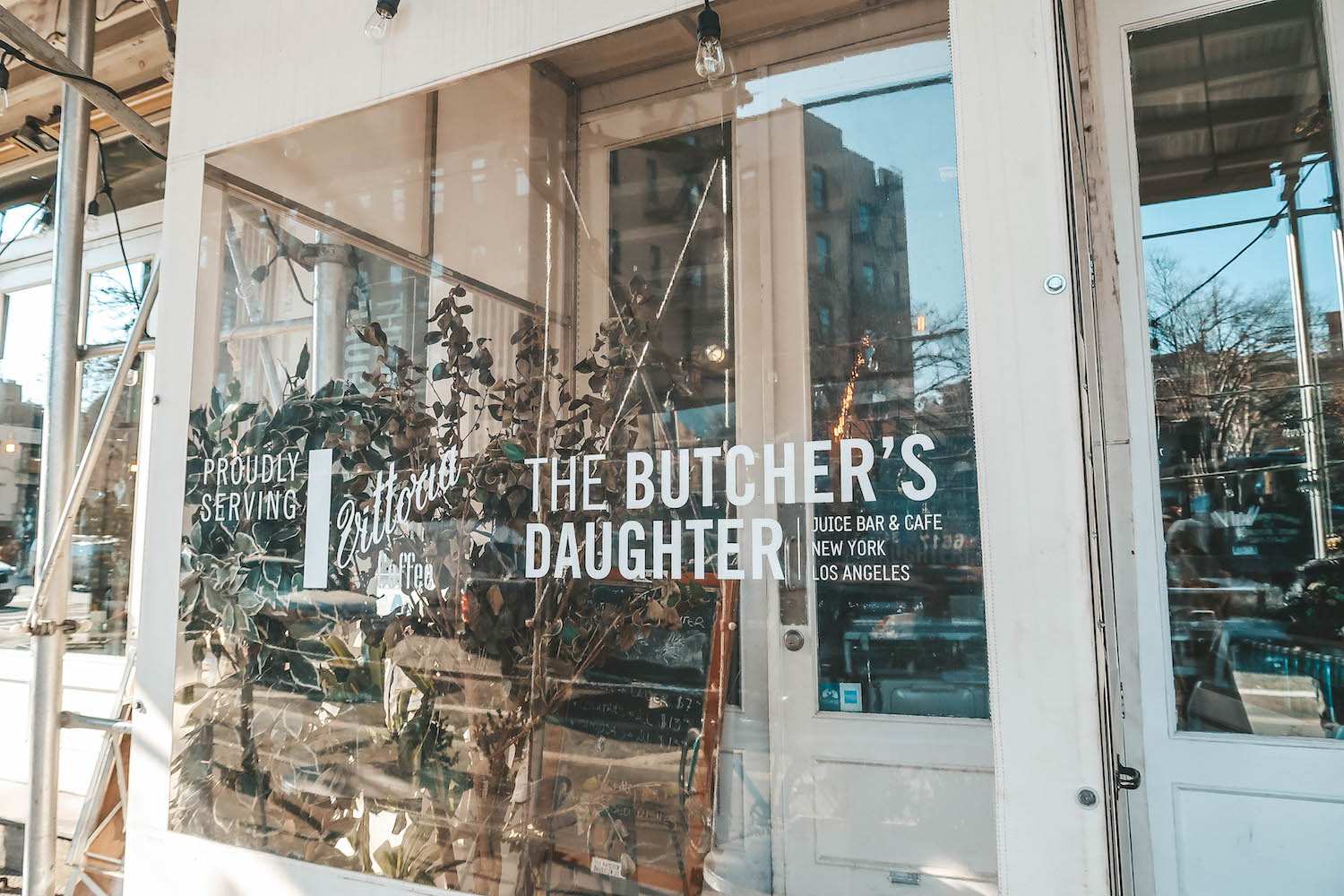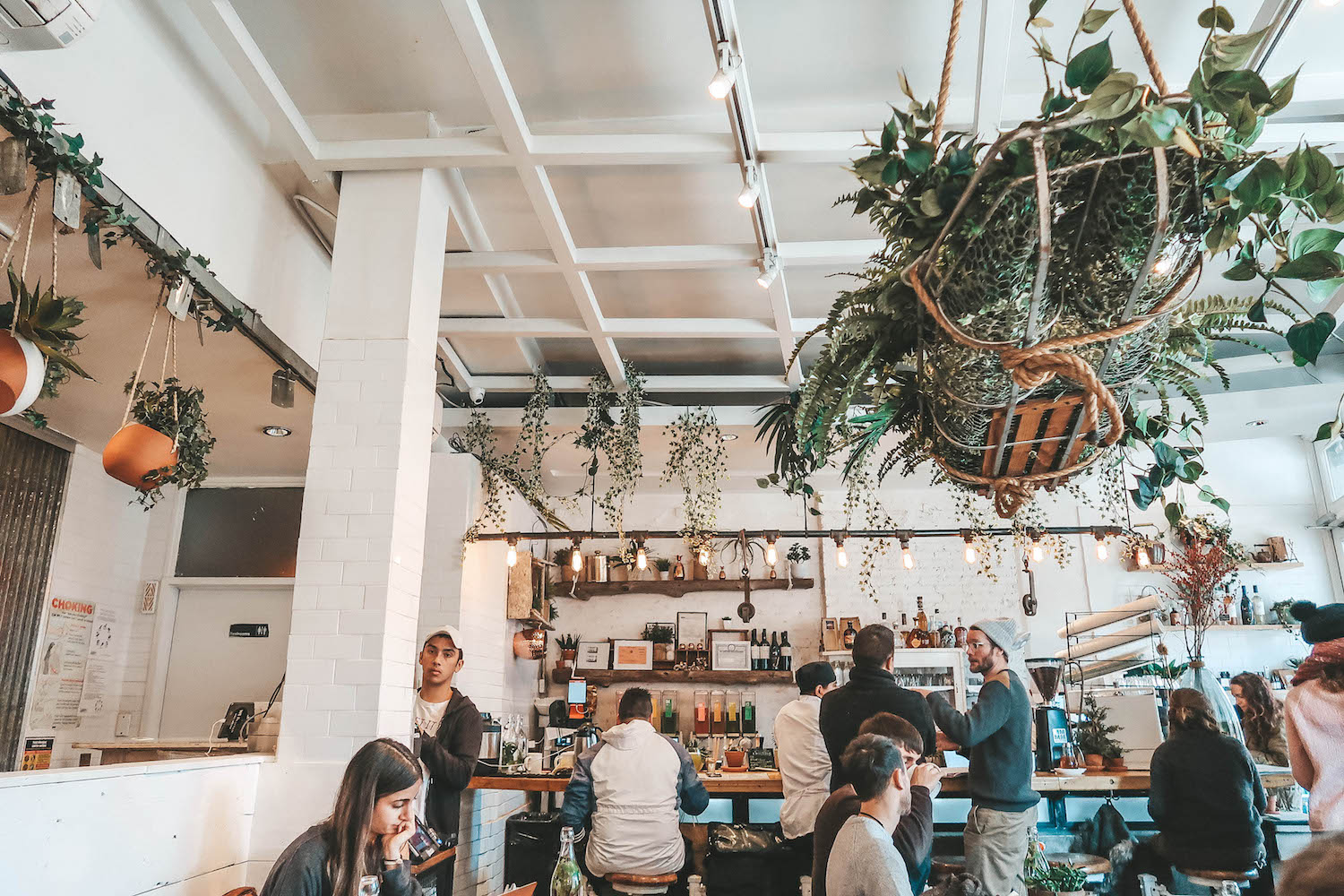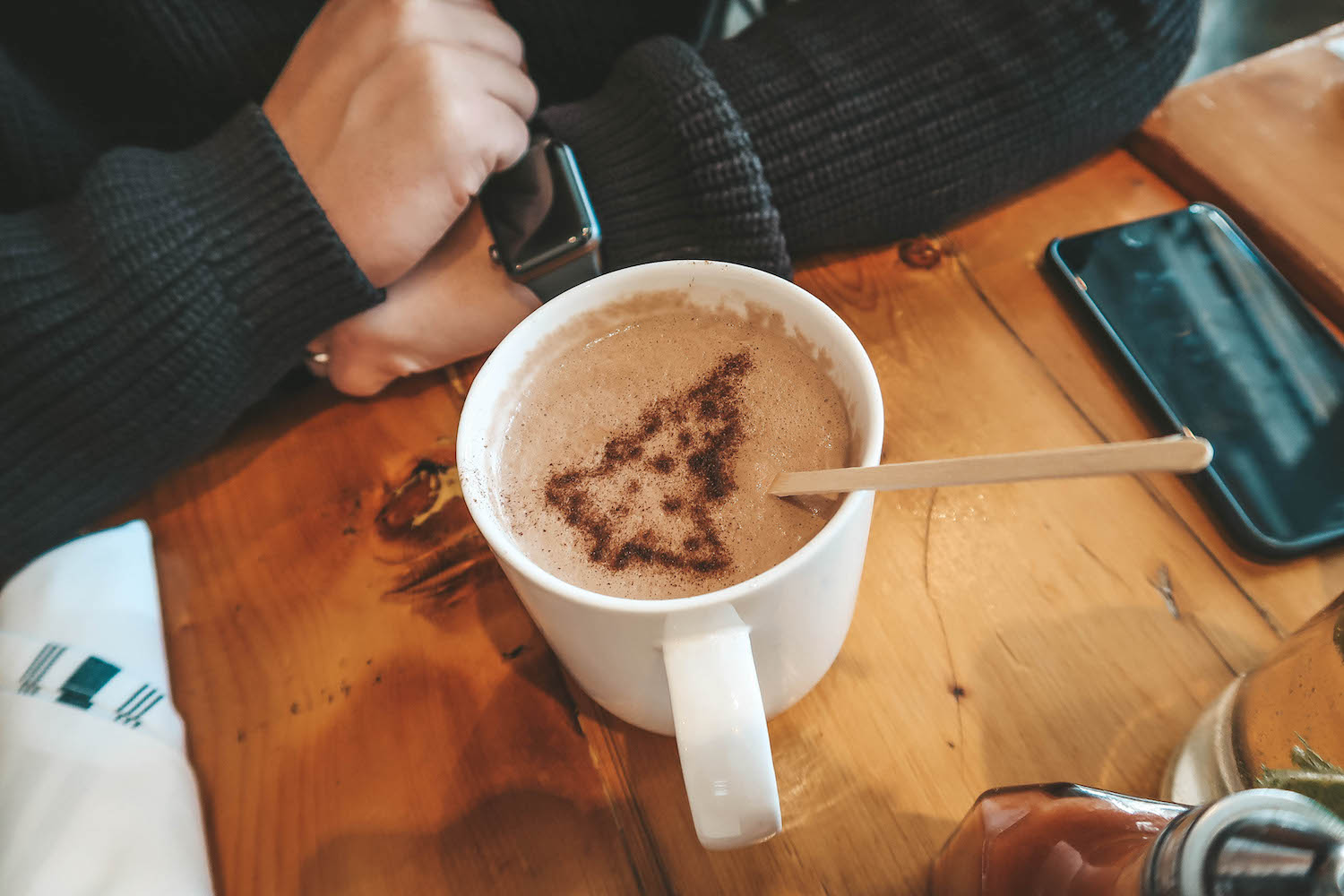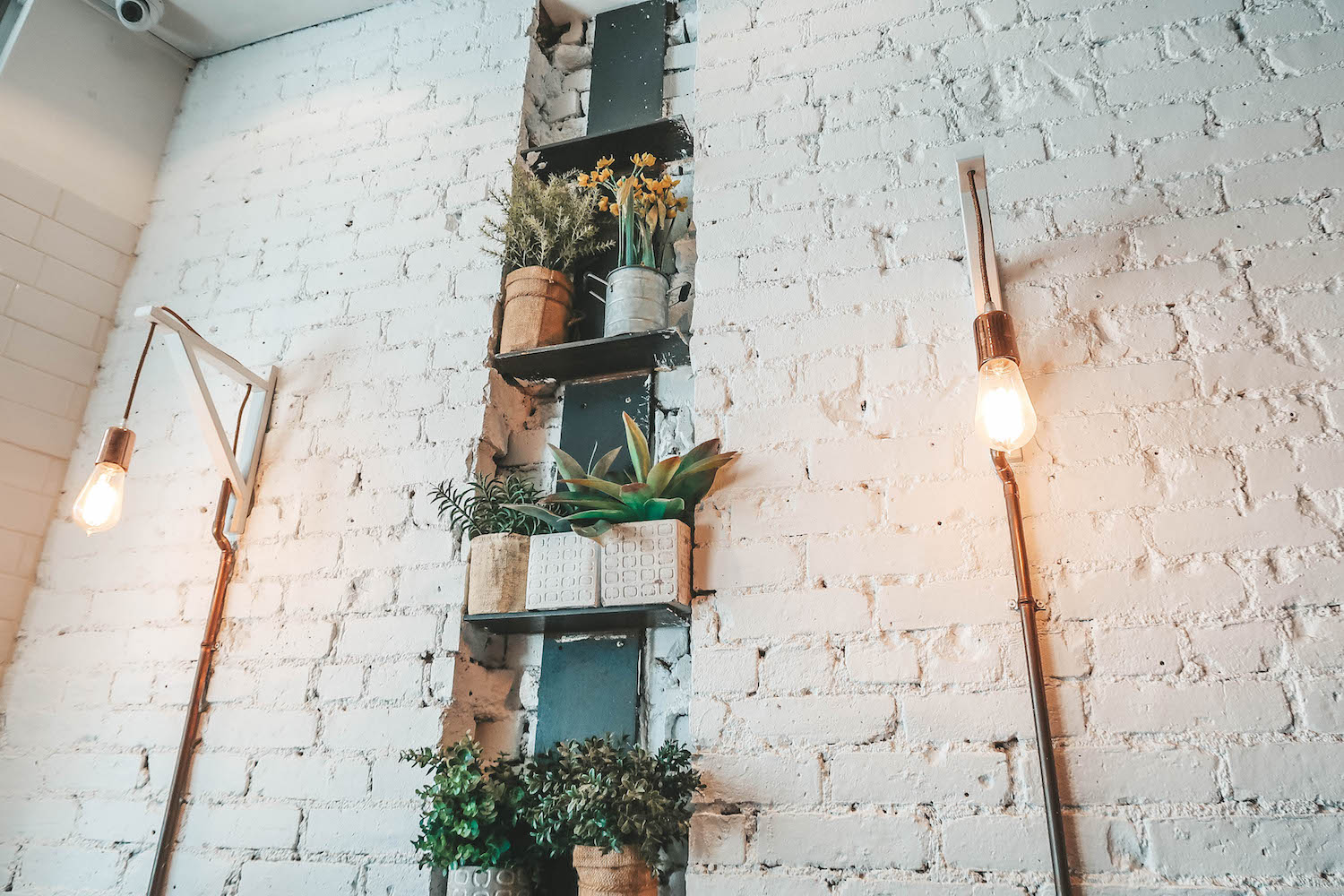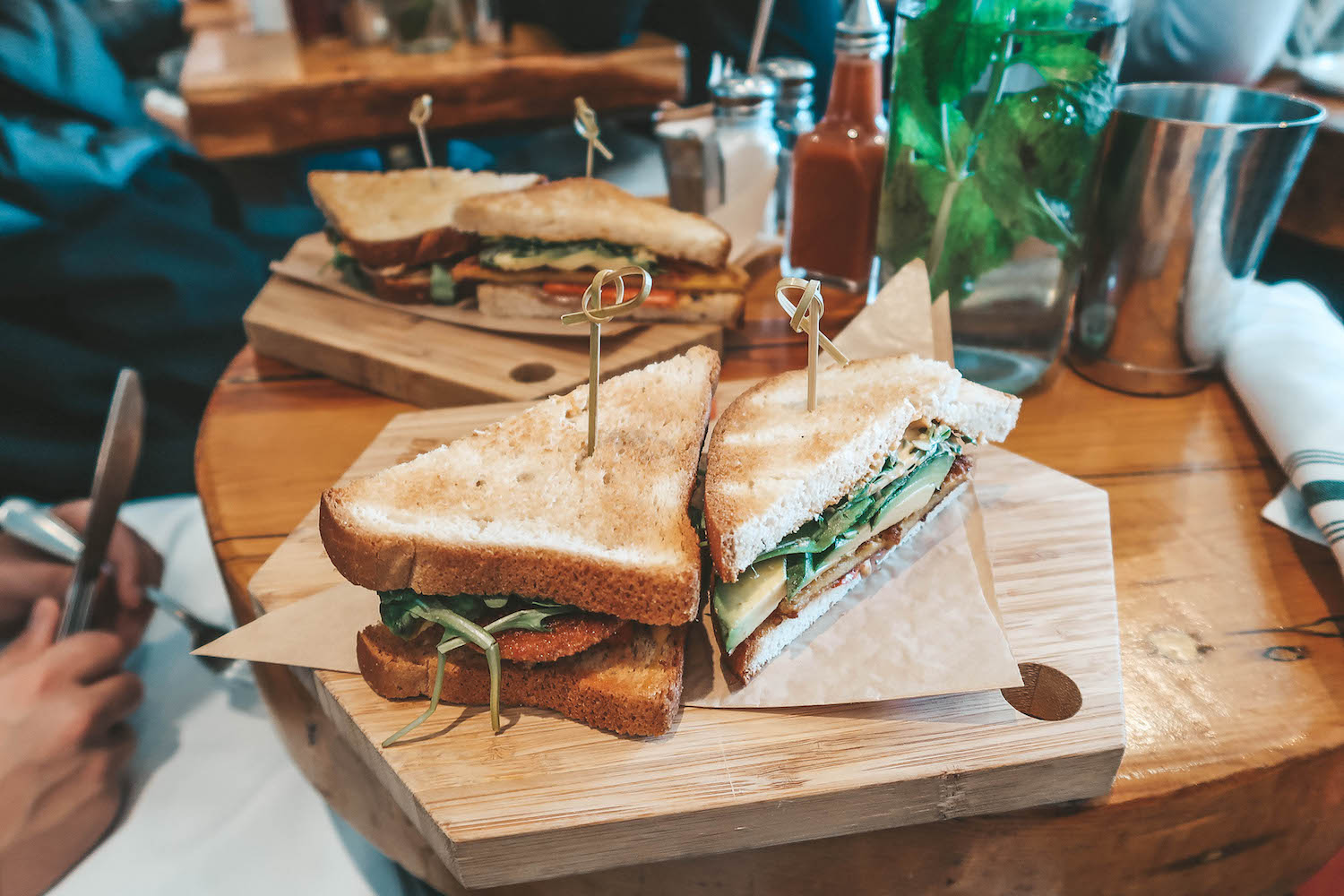 Kousek od bytu byla restaurace, kterou jsme měli na našem New Yorském bucket listu – The Butcher's Daughter. A byl to asi nejlepší podnik, ve kterém jsme za celý týden jedli (těsně v patách mu je By Chloé, kde jsme byli několikrát, mají super jídlo, ale hlavně mají spoustu poboček různě po městě). Oba jsme si dali sandwich a po prvním soustu jsme málem omdleli. Rozhodně nejlepší sandwiche, co jsme kdy měli – a jedno z nejlepších jídel, co jsme kdy měli celkově. Jestli budete někdy v okolí, rozhodně si tam zajděte. Ale počítejte s tím, že bude narváno 🙂
---
One of our New York restaurants bucket list was in the neighborhood – it's called The Butcher's Daughter. And it was probably the best restaurant of the whole trip (right behind is By Chloé where we ate many times, they have great food, but they also have a lot of restaurants around the city so it was easy). We both had sandwiches and we almost died after the first bite. It was heaven! Definitely the best sandwich we've ever had and one of the best meals we've ever had. If you ever find yourself in the neighborhood, don't forget to stop by, but mind that it could be a bit hard to get a table 🙂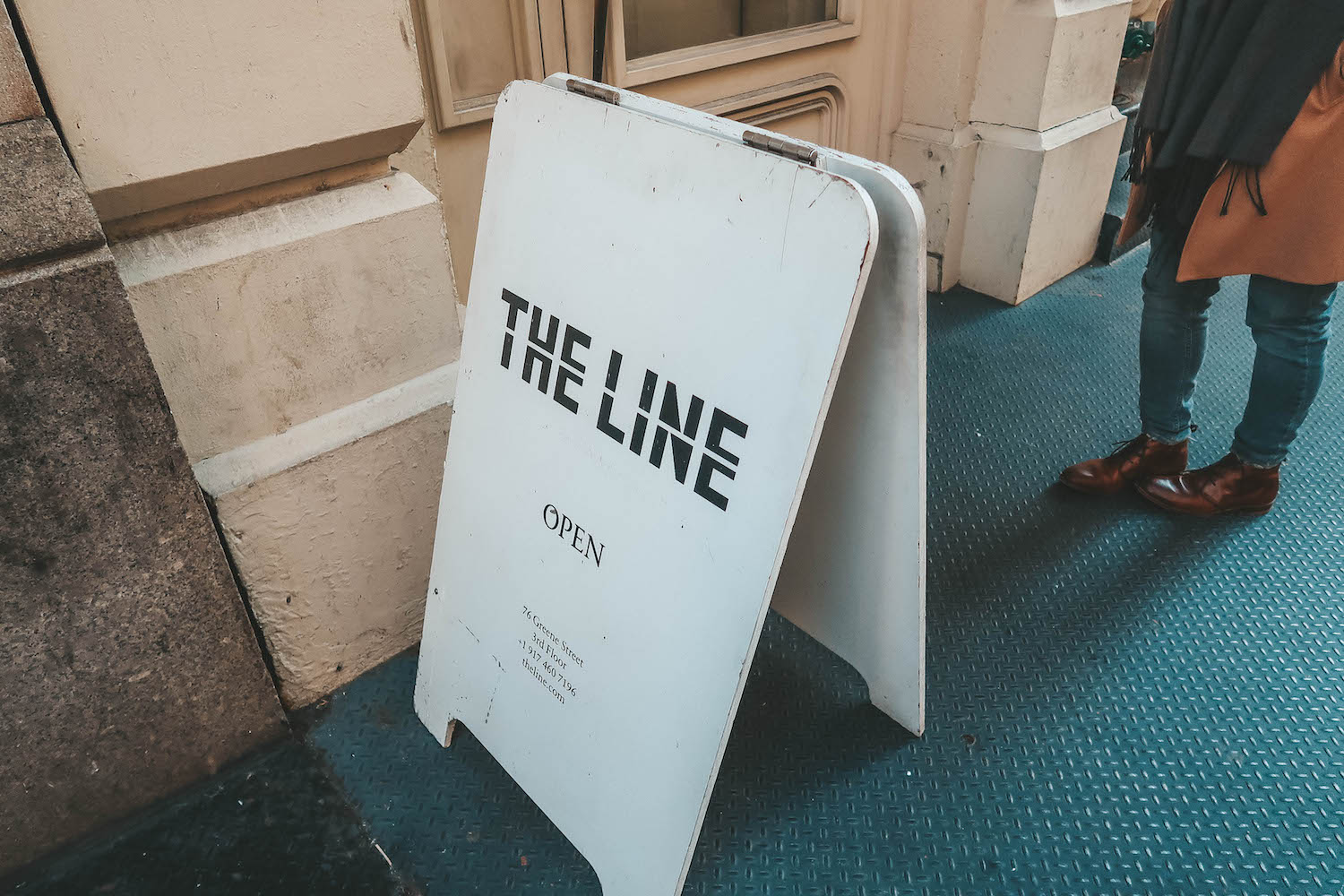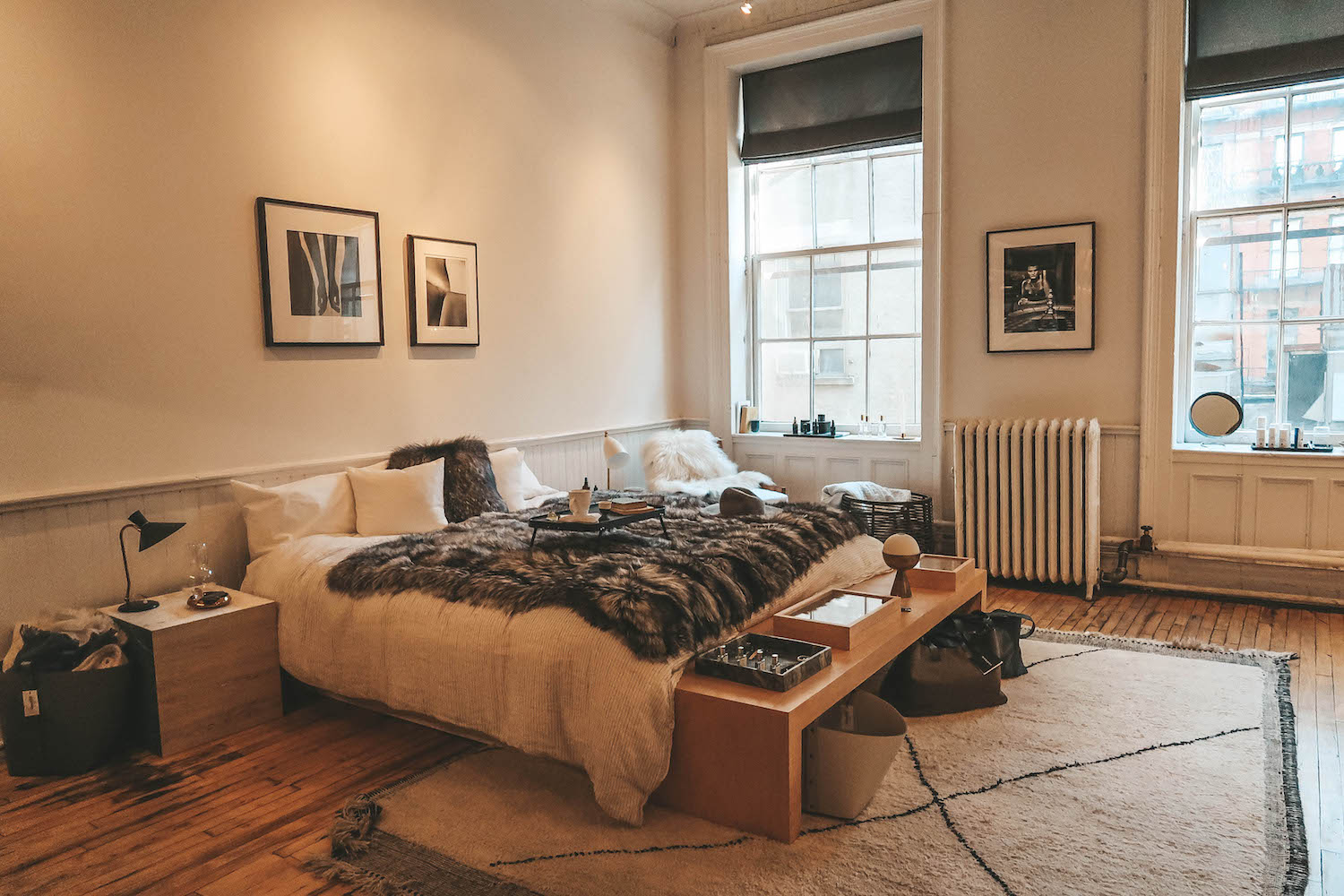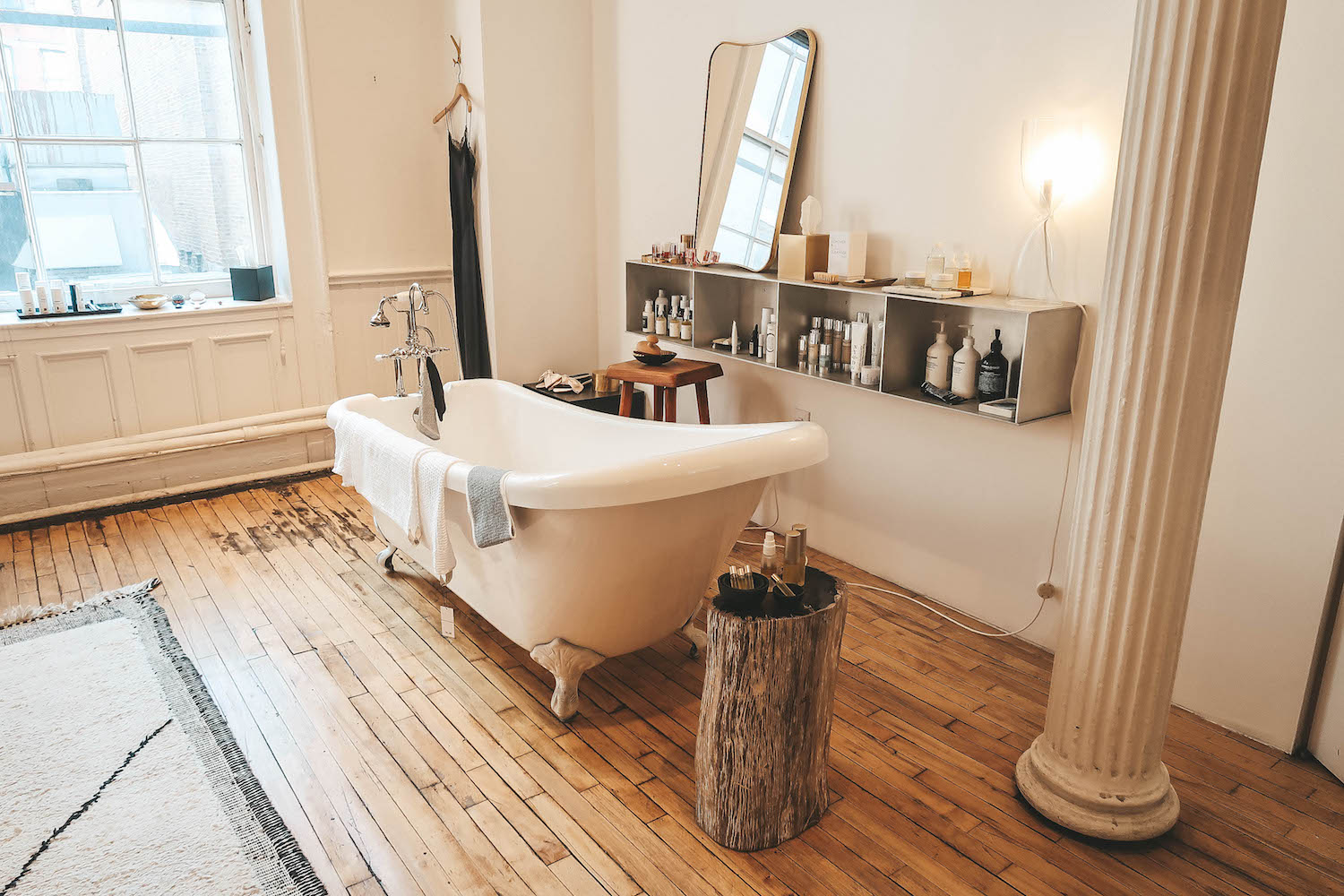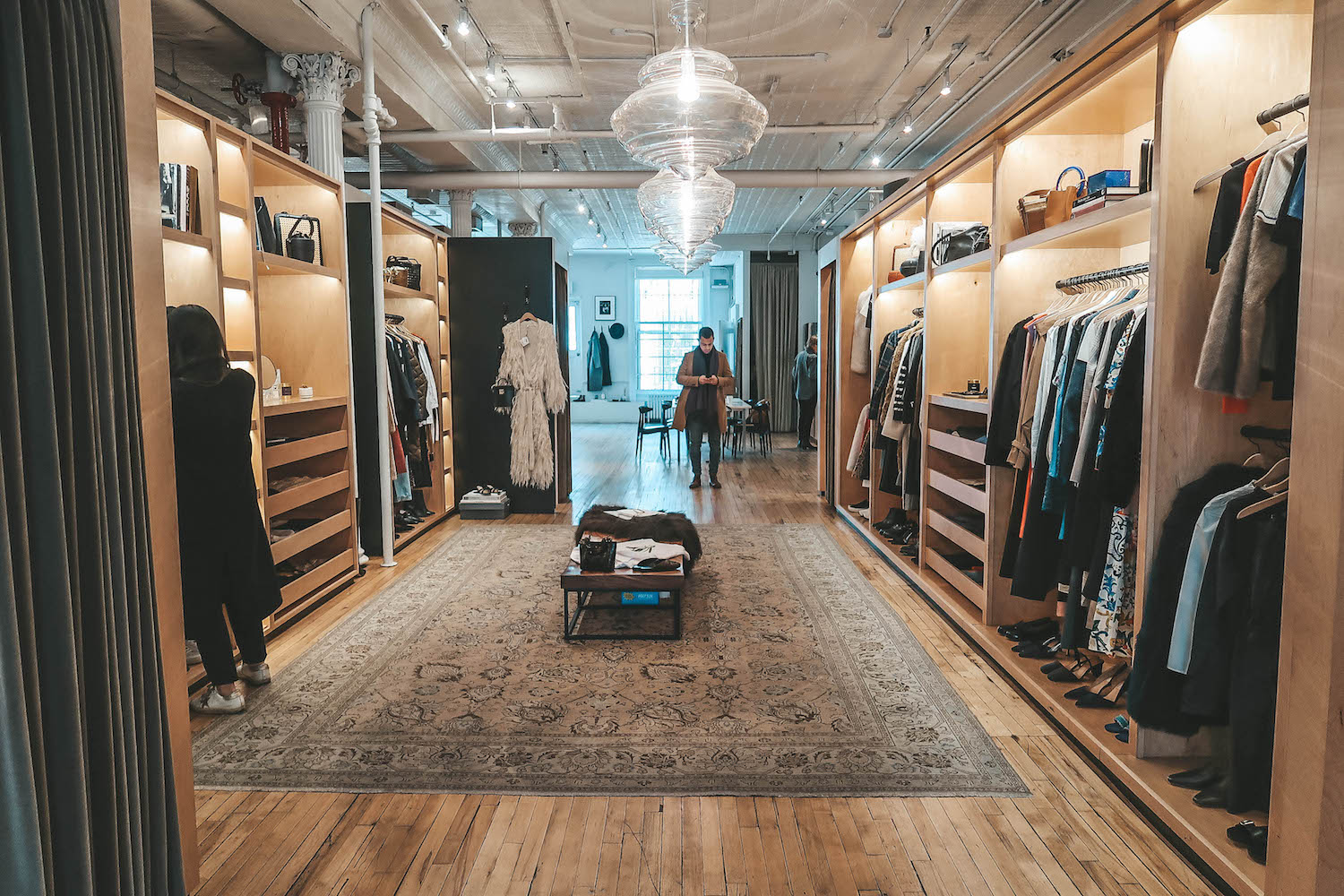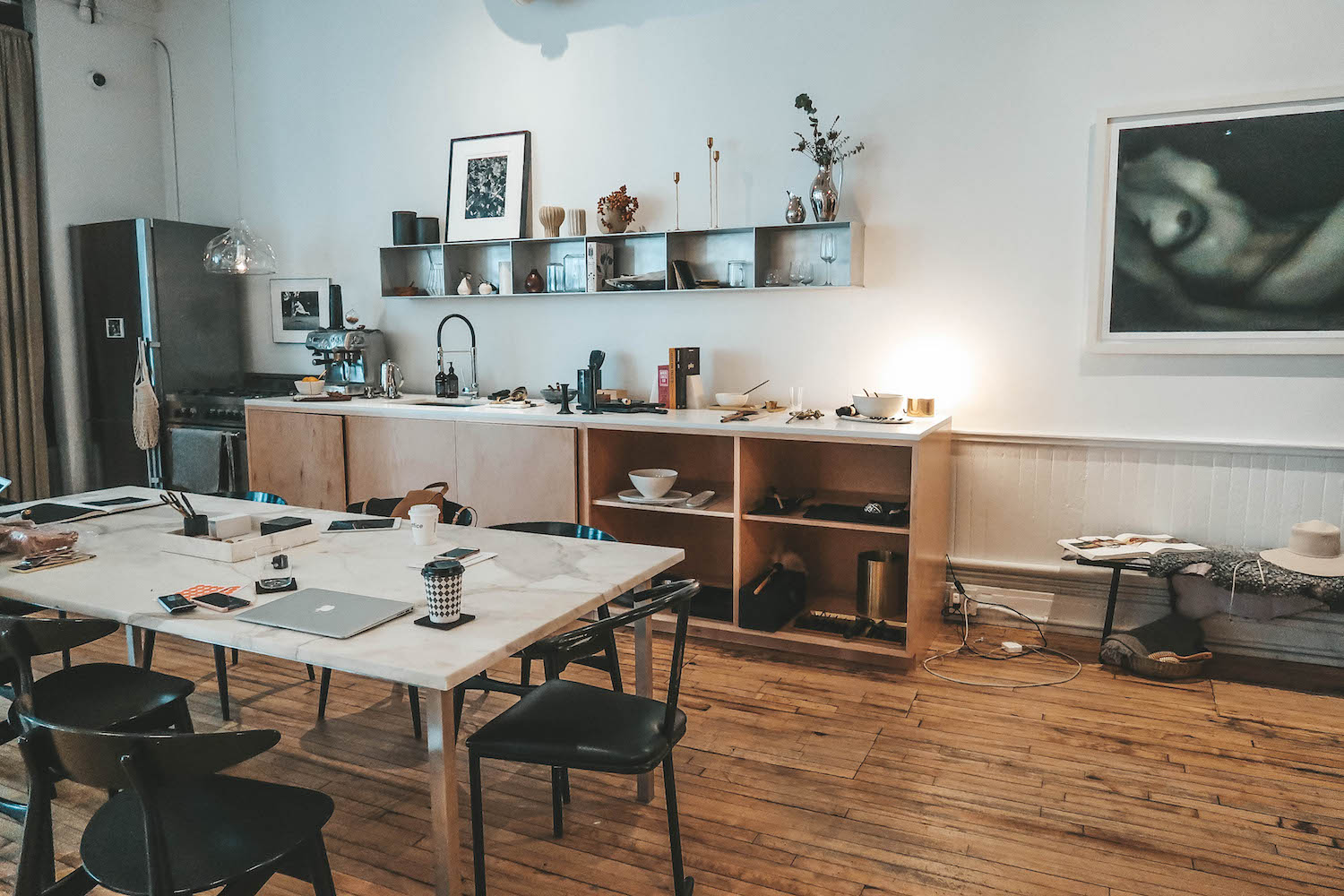 Po obědě jsme vyrazili do Soho, procházeli jsme se různými uličkami (je to fakt krásná část města! Tam mít byt by byl sen:)), občas jsme zapadli do nějakého obchůdku a byli jsme se podívat v The Line, což je nádherný velký apartmán, kde můžete načerpat spoustu inspirace v bytovém designu a zároveň si koupit cokoli, co v bytě uvidíte – od nábytku přes kosmetiku až po oblečení. Ten koncept nás hrozně zaujal a byl to krásný zážitek.
---
After lunch we headed to Soho, we were strolling in the streets (it's such a beautiful part of Manhattan! I wish I lived there:)), and we went to The Line, it's a stoppable apartment where you can soak up a lot of interior design inspiration, but also buy anything you like – the furniture, the clothes, even the beauty products. We loved the concept and it was just super pretty.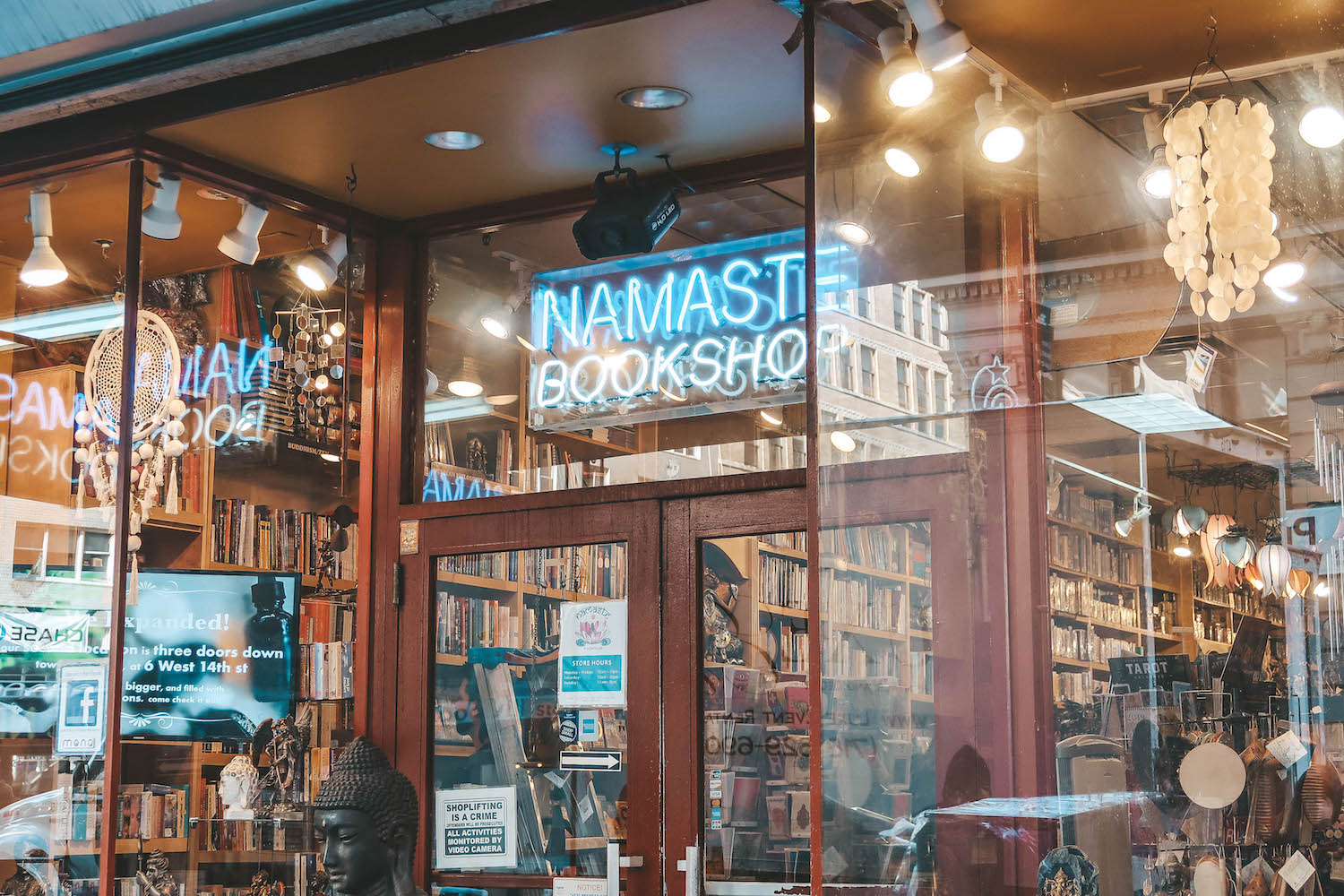 V Soho jsem měla ještě poznamenaný Namasté Bookshop, kde najdete různé krystaly, svíčky, knížky.. znáte mě, byla jsem v ráji! Odnesla jsem si tři kamínky, knížku a musela jsem se držet, abych to tam neskoupila úplně všechno, haha. Jestli jste ještě neviděli vlog, najdete ho tady! x
---
I also wanted to go to Namasté Bookshop, where you can find a lot of crystals, candles, books.. you know me, it was heaven! I bought three crystals and a book and I had to force myself to not to buy everything I saw haha. If you haven't seen the vlog from this day, you can find it here! (it's in czech tho!) x