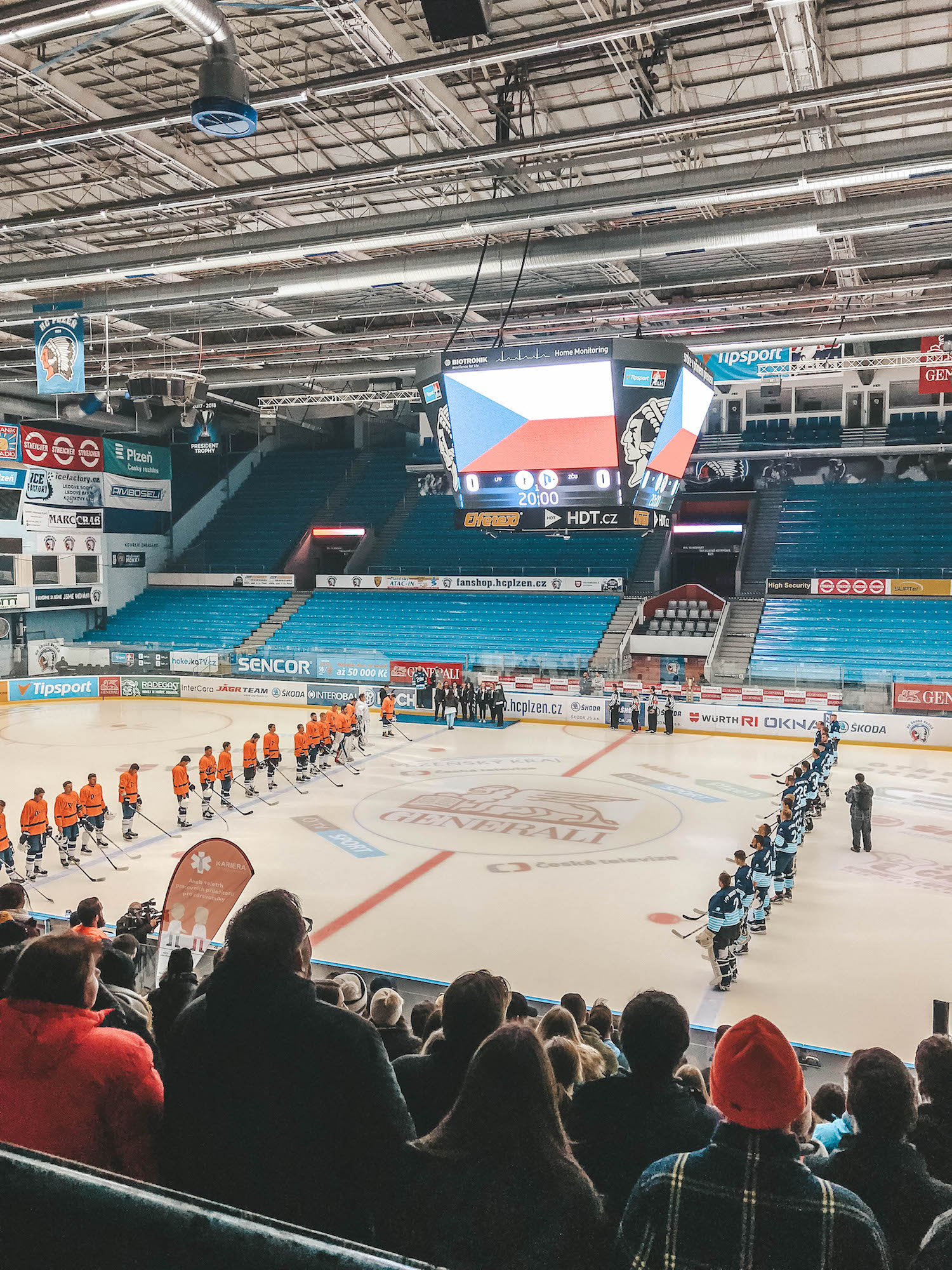 Ve středu odpoledne jsem vyrazila do Plzně na každoroční hokejovou Bitvu o Plzeň, kterou Vilda pořádá a letos si i naposledy zahrál. Byla jsem po dlouhé době na hokeji a vlastně i po dlouhé době v Plzni, přes léto jsme tam už skoro nebyli a na začátku září jsme se stěhovali do Prahy, takže to pro mě byla i taková nostalgie. 
---
On Wednesday I took a bus to Pilsen for the annual university hockey game that my husband hosts. It's been a while since I went to a game, but also since I've been in Pilsen. We haven't been there a lot during summer and we moved to Prague in September, so it was a bit nostalgic for me as well.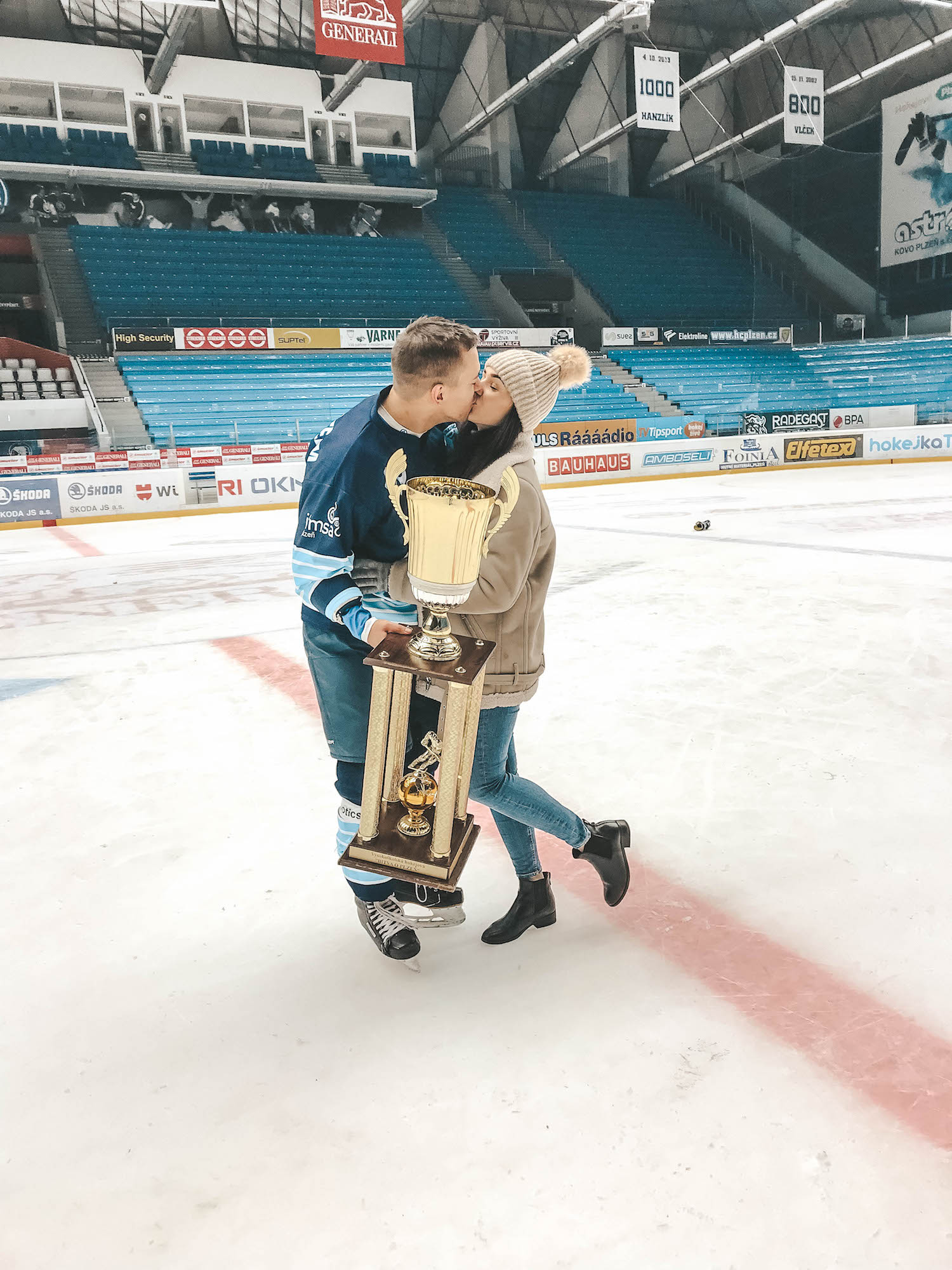 A Vildy tým vyhrál, takže si jako kapitán týmu převzal pohár a užil si svůj poslední zápas s plnou parádou <3
---
And his team won! It was probably his very last game so he enjoyed it so much <3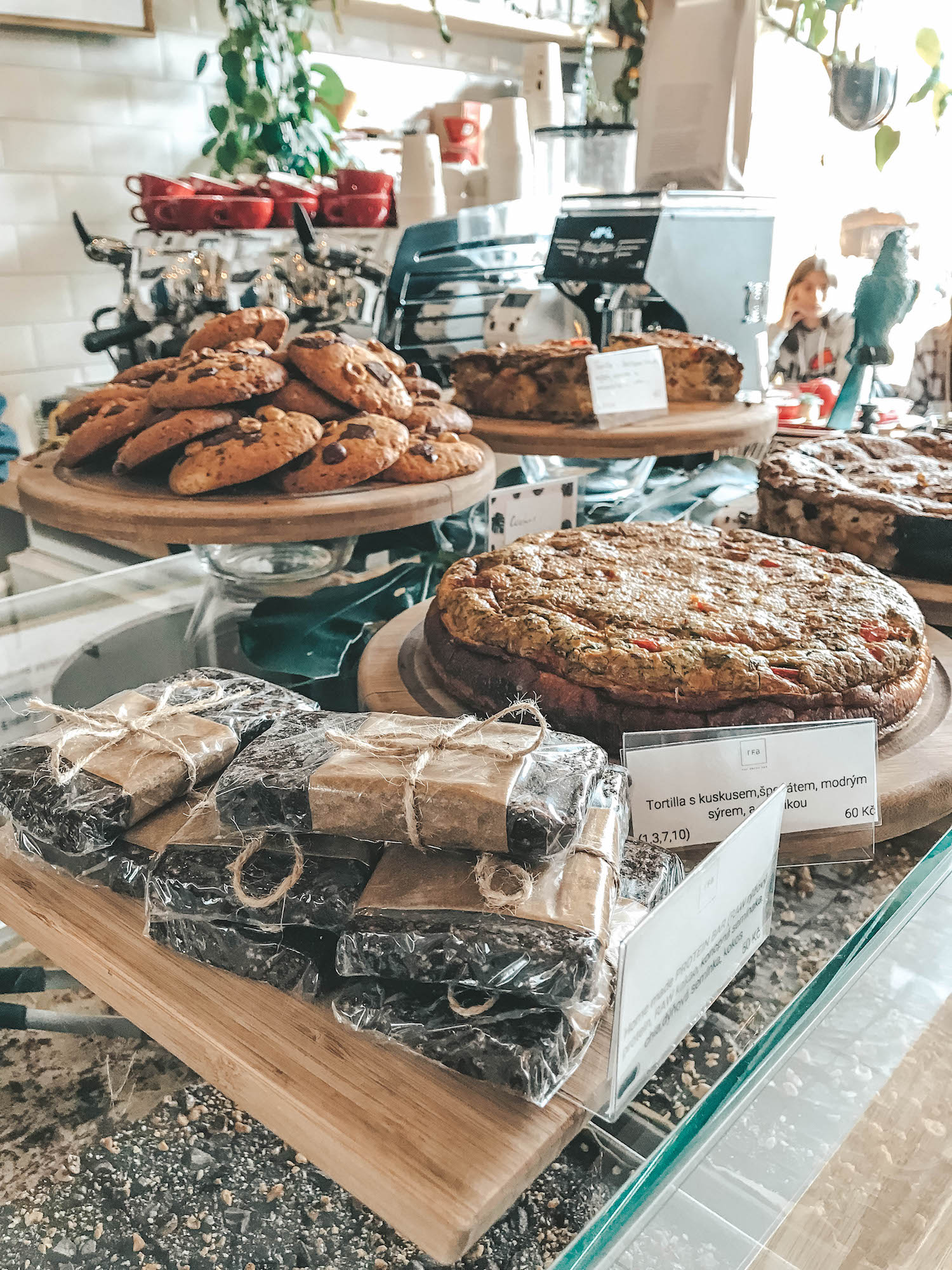 Zůstali jsme v Plzni až do druhého dne, takže vás asi nepřekvapí, kam jsme vyrazili na snídani. Musím říct, že po Fresh Baru se mi fakt stýská a po včerejší návštěvě jsem hned říkala Vildovi, že musíme do Plzně jezdit častěji, haha. 
---
We had an airbnb for the night and we couldn't miss the opportunity to go for breakfast to our favorite The Fresh Bar. I miss this place so much, we have to visit Pilsen more often, haha.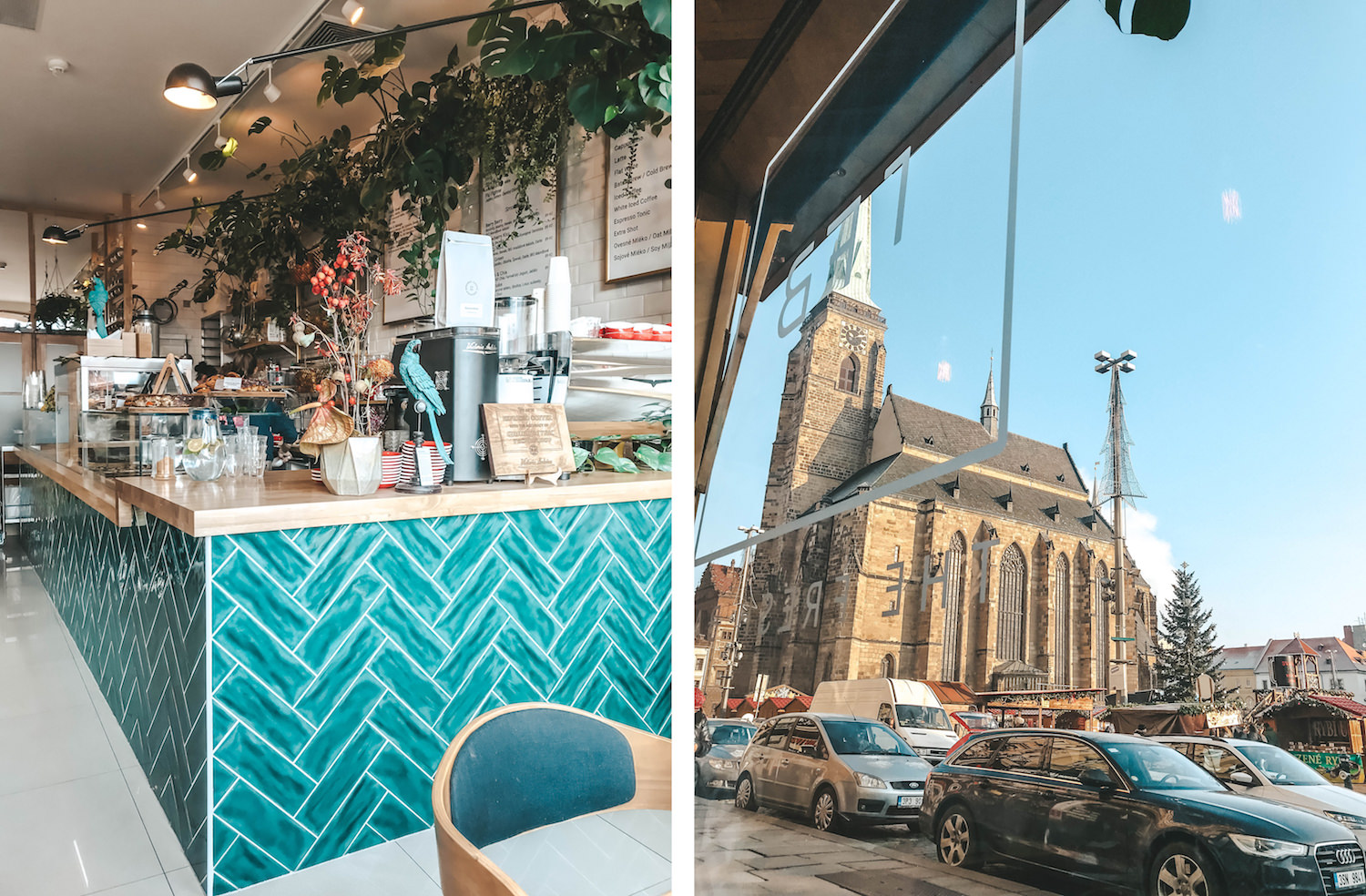 Nádherný interiér i výhled <3
---
I love the interior and the view <3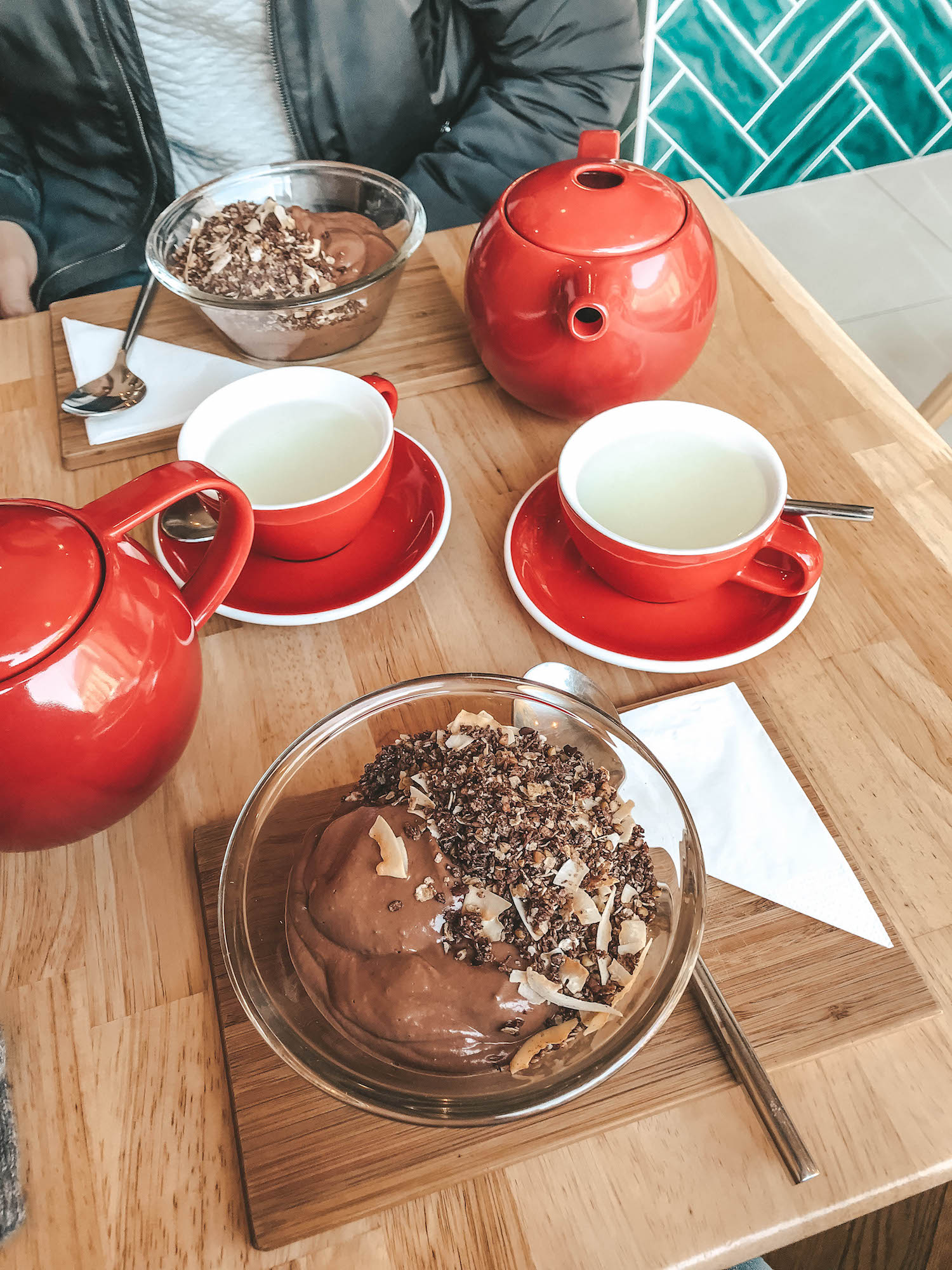 A naše nejoblíbenější čokoládová smoothie bowl! Zatím jsem nikde neměla lepší.
---
Our favorite chocolate smoothie bowl! I've honestly never had anything better.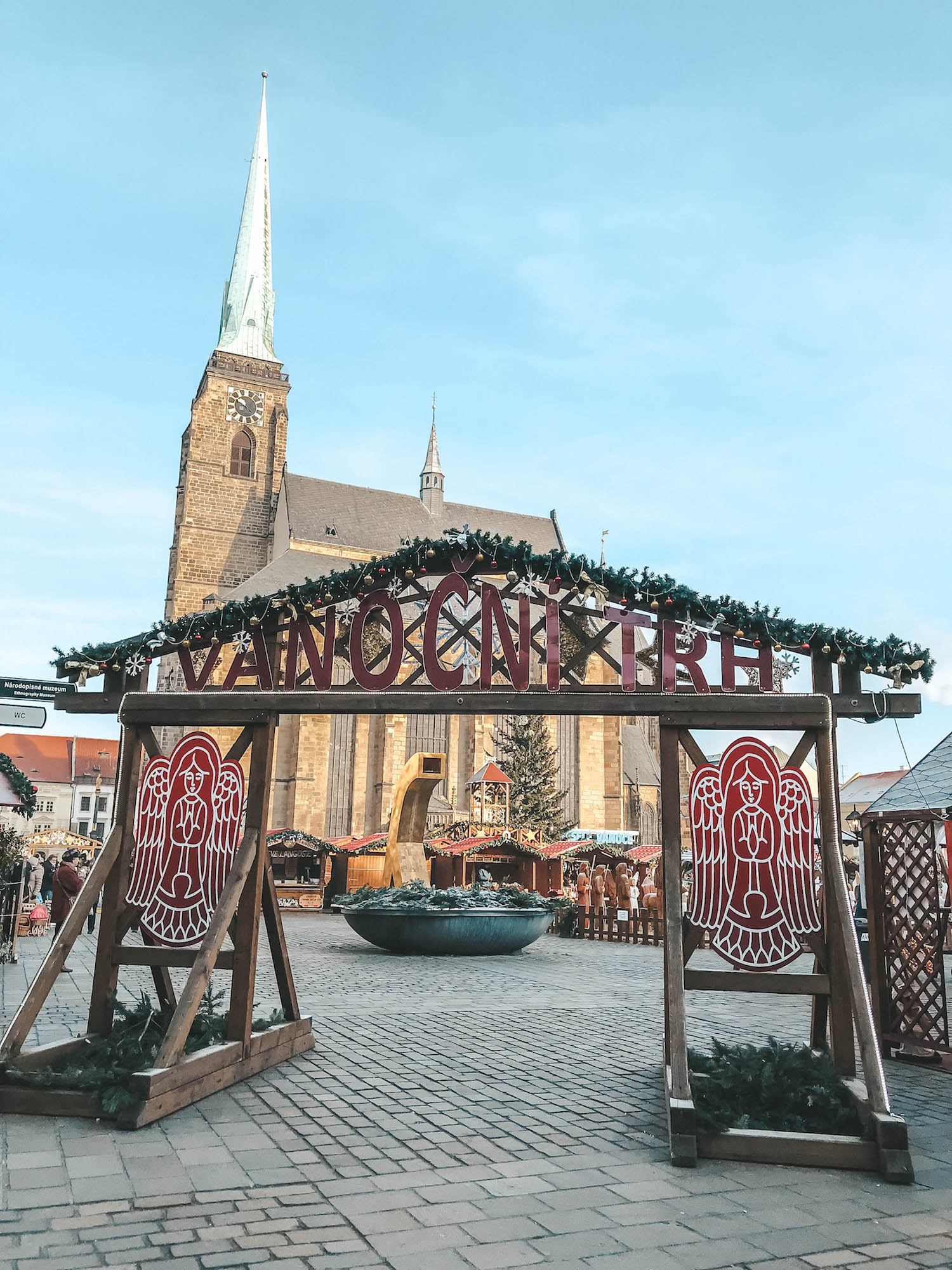 Chtěli jsme si projít trhy, ale byla tak neskutečná zima, že jsme skrz ně jen přeběhli do auta.
---
We wanted to walk through the Christmas markets, but it was so damn cold we just jumped straight in the car.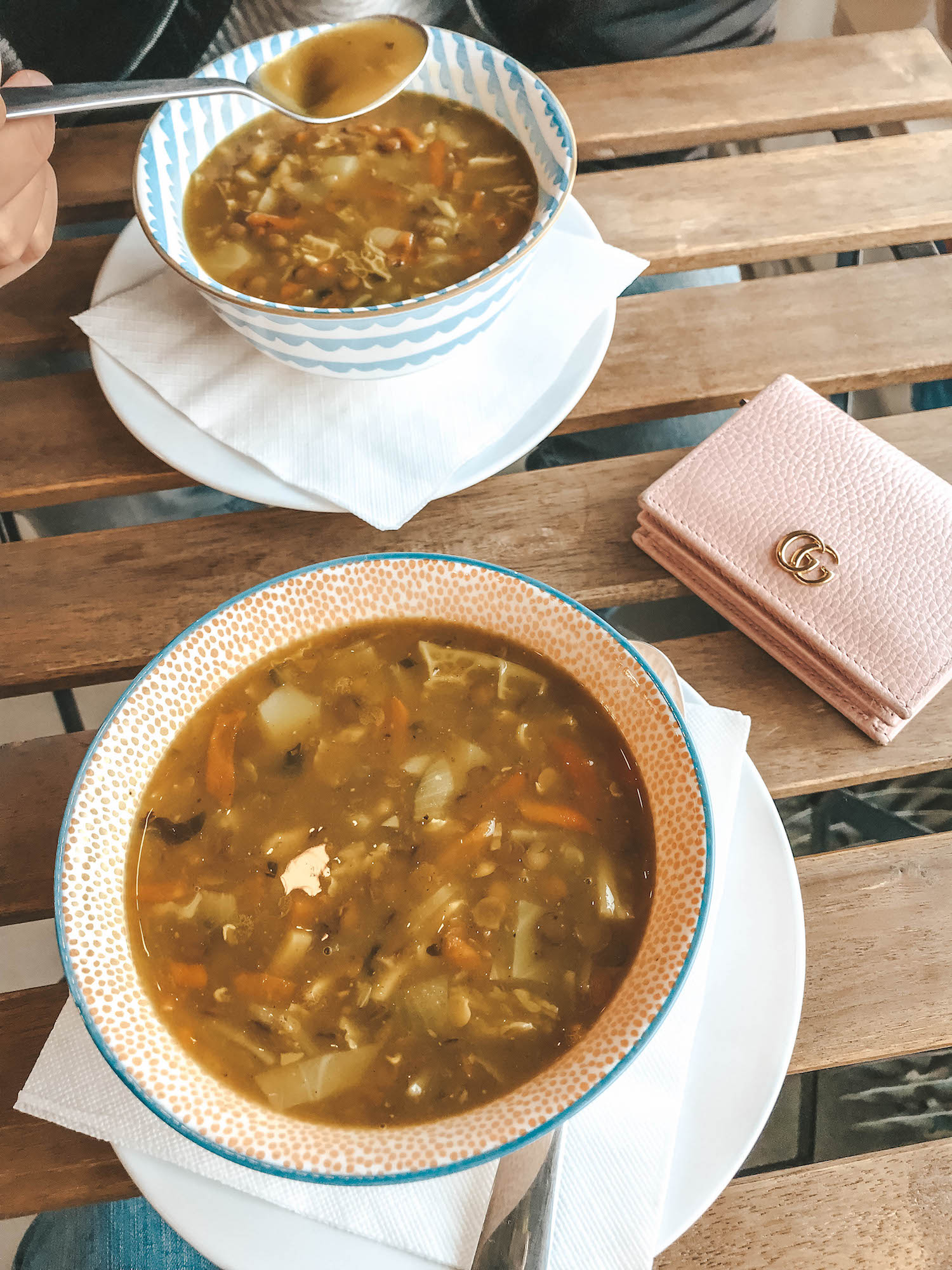 Na oběd jsme si zajeli do Biologica 🙂
---
We had some lunch at Biologico 🙂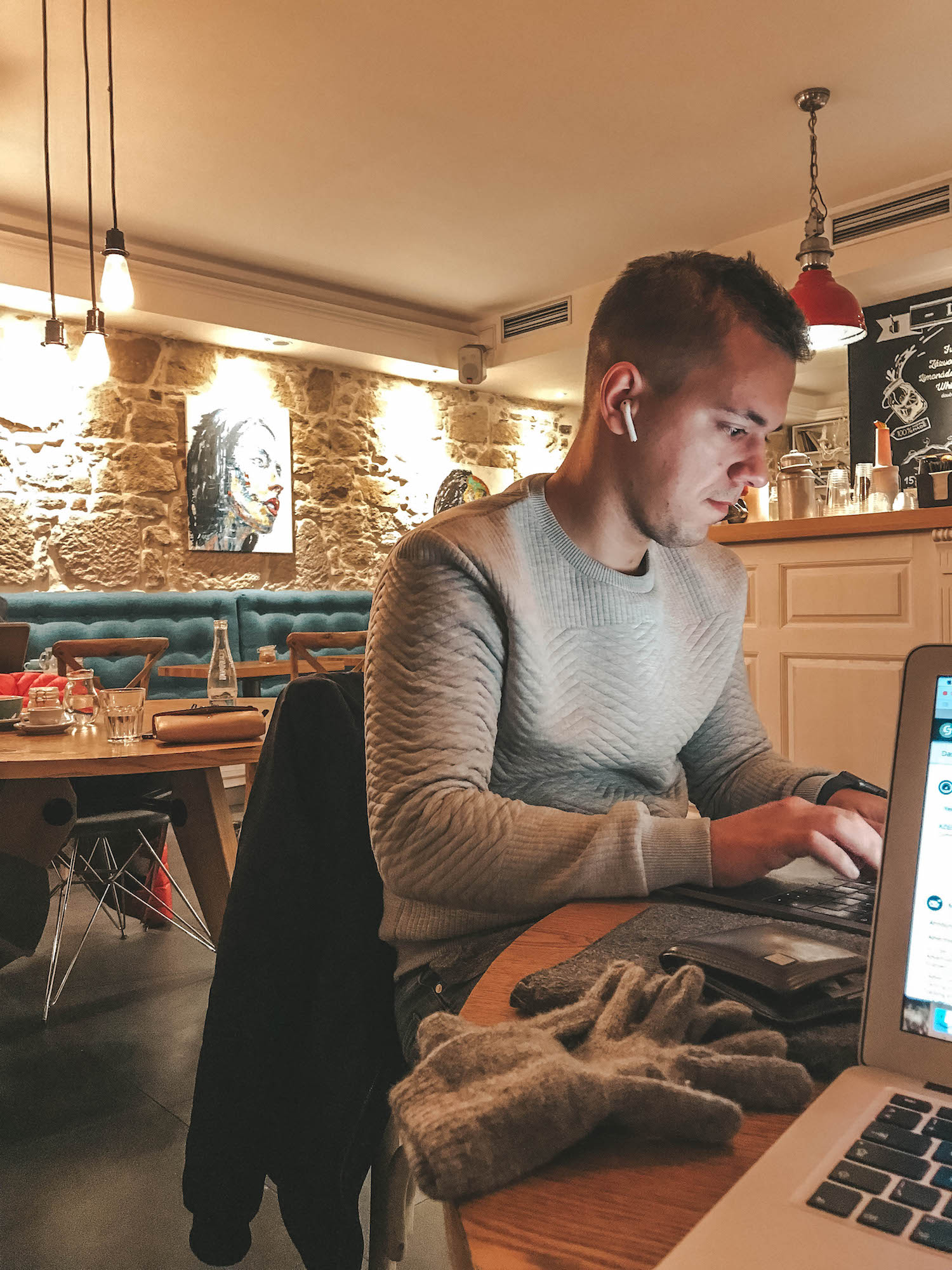 A po návštěvě kamaráda v našem starém bytě jsme si udělali malou kancelář ve Frenchie. Venku už byla tma, takže to bylo krásně útulný <3
---
Then we visited our friend in our old apartment and after that we sat in a café and did some work. It was already dark outside so it was super cozy <3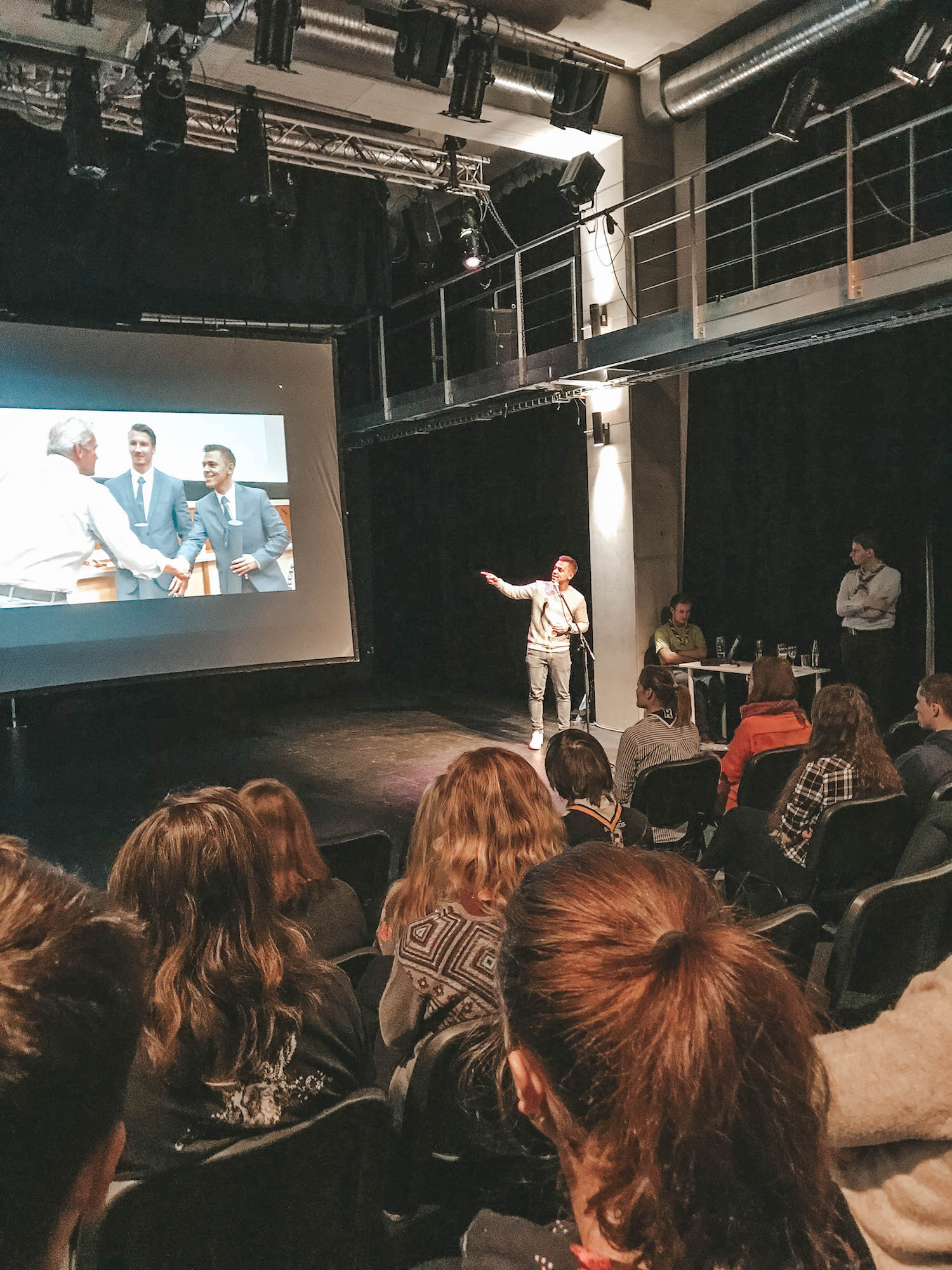 Večer šel Vilda přednášet o svojí cestě na akci Perplex a já jsem seděla dojatá a pyšná v publiku. Zpátky domů jsme přijeli až po půlnoci, a protože i den před tím jsem šla spát pozdě, dneska ráno jsem se cítila, jako by mě něco přejelo 😀 Navíc mám z nějakého důvodu pondělí, takže jsem se dnes několikrát divila, proč mi někdo přeje hezký víkend, haha. Doufám, že jste měli fajn den. Máte nějaké plány na (první prosincový!!) víkend? 🙂 x
---
Later in the evening, Vilda had a presentation about his life at an event called Perplex. I was so proud and emotional because he mentioned me as well. We came back home after midnight so I'm totally dead today because I haven't had much sleep during the past two days. And I also think that today's Monday so every time somebody says "have a nice weekend" I'm like what? 😀 Hope you had a lovely day guys. Do you have any plans for the weekend? 🙂 x