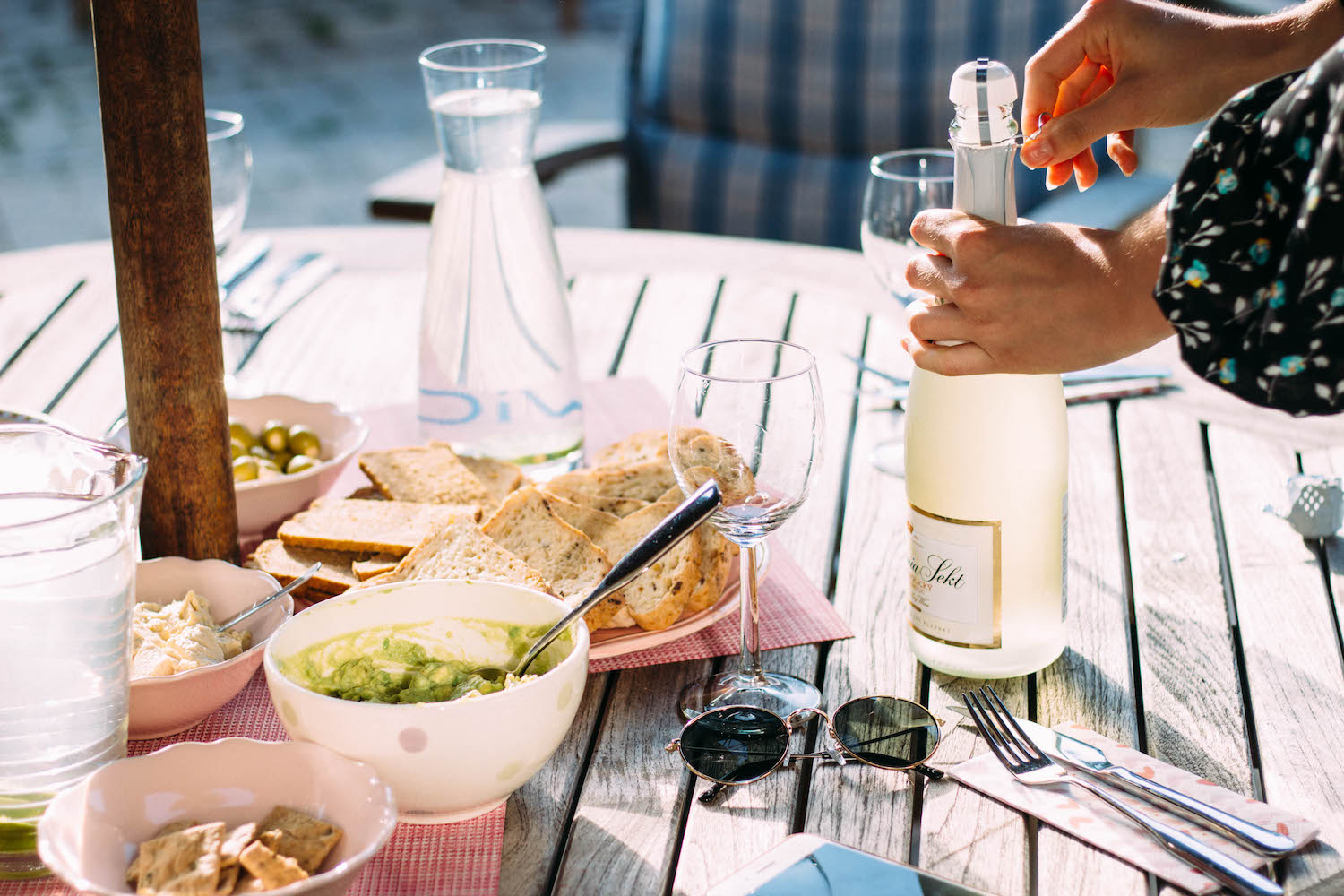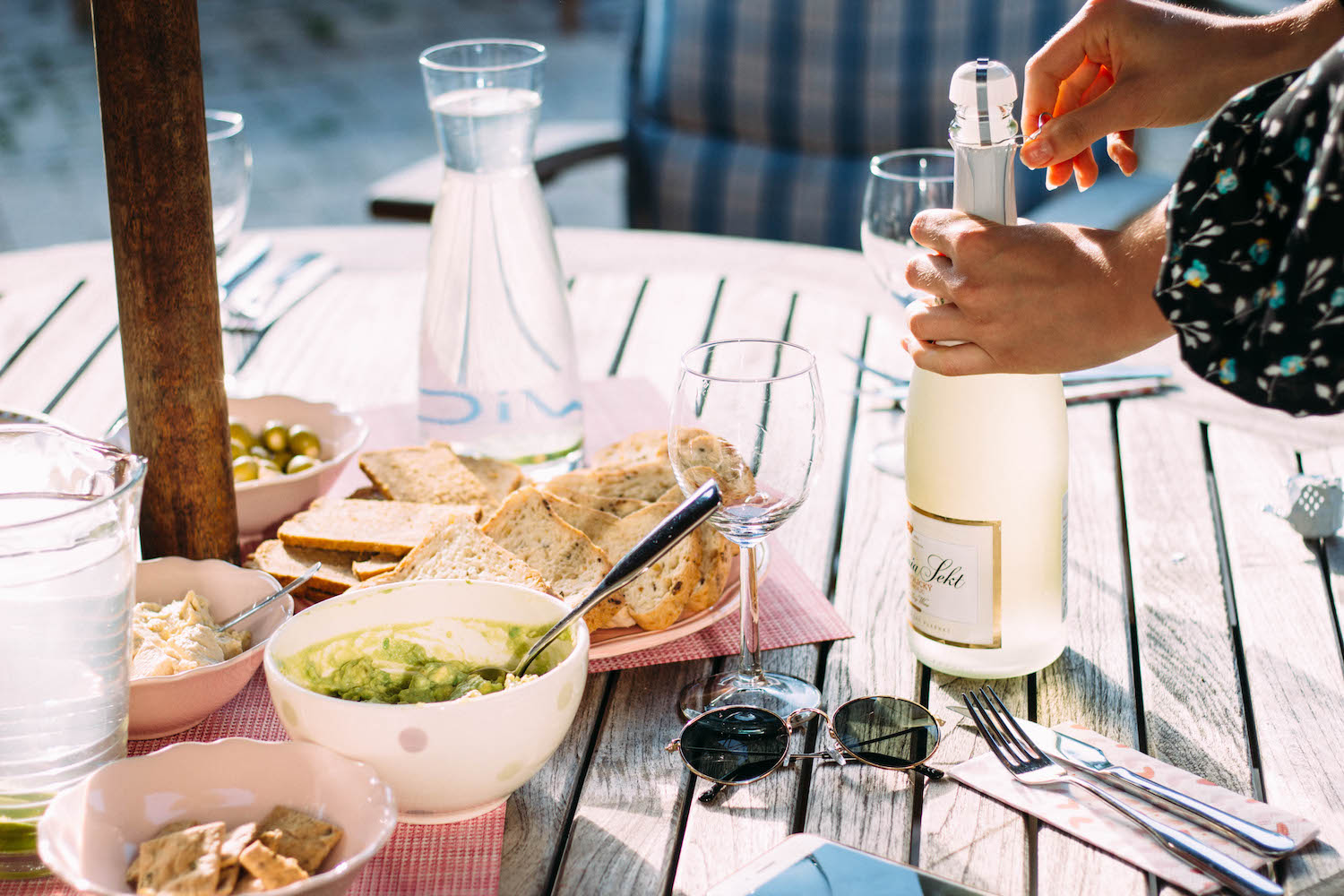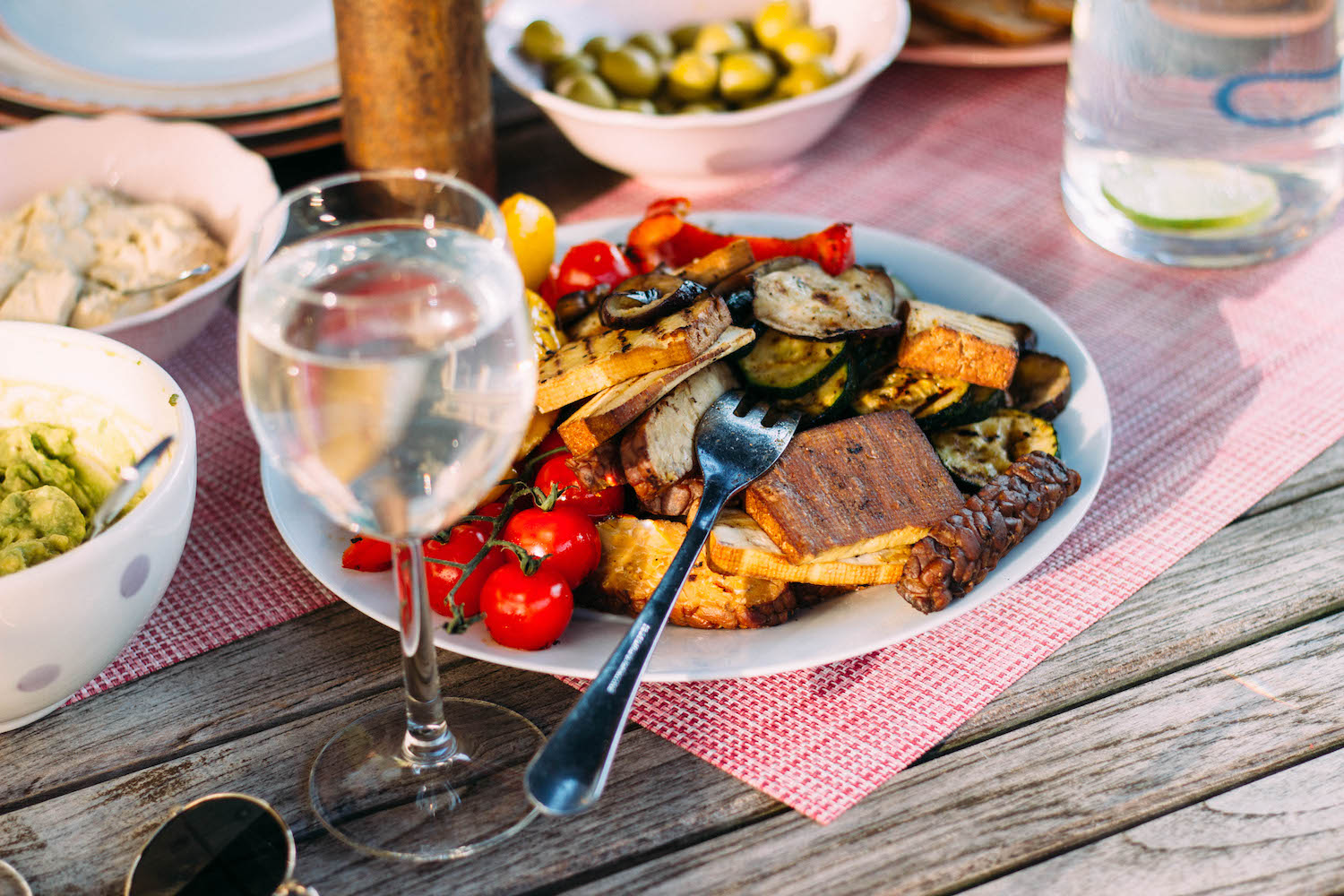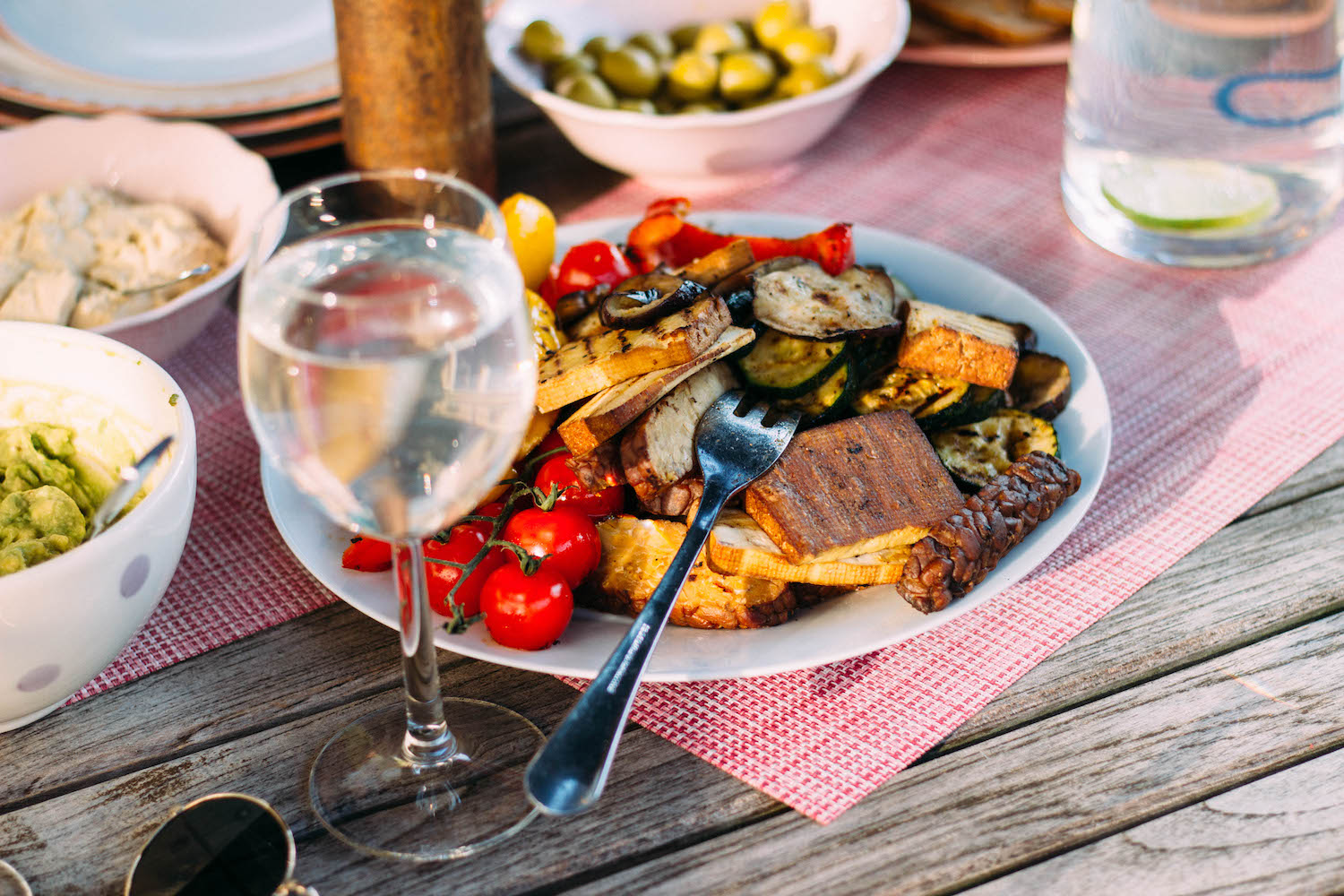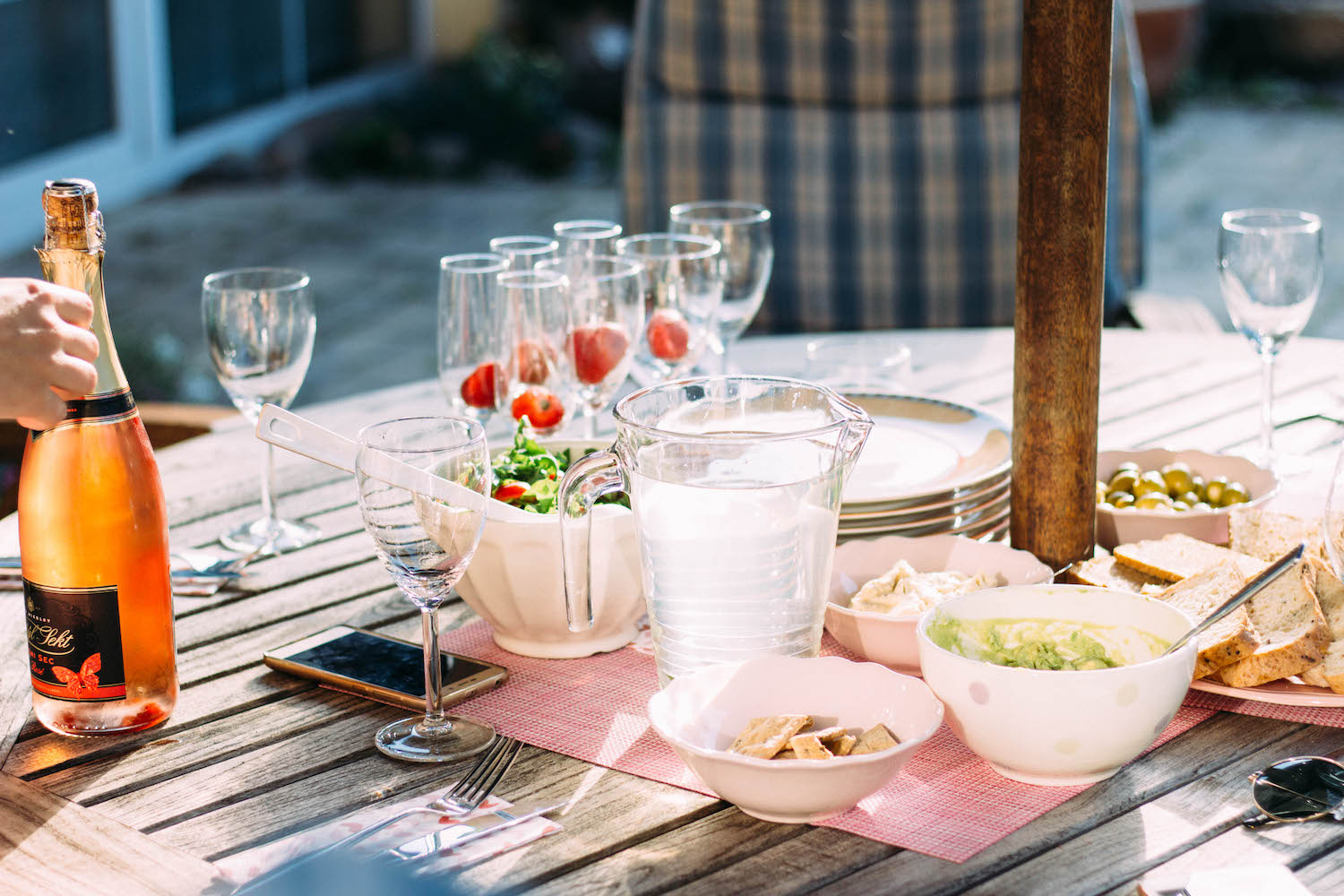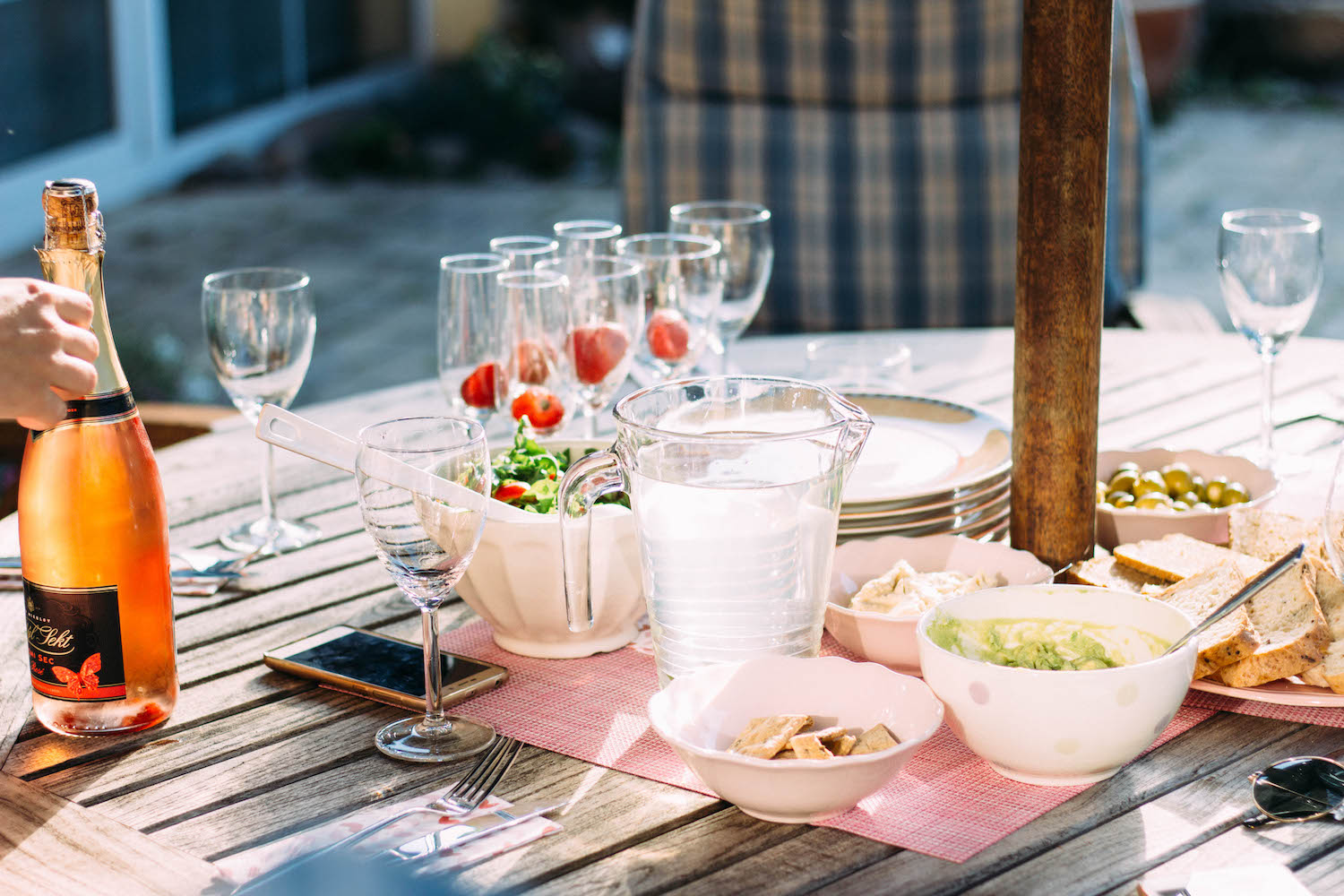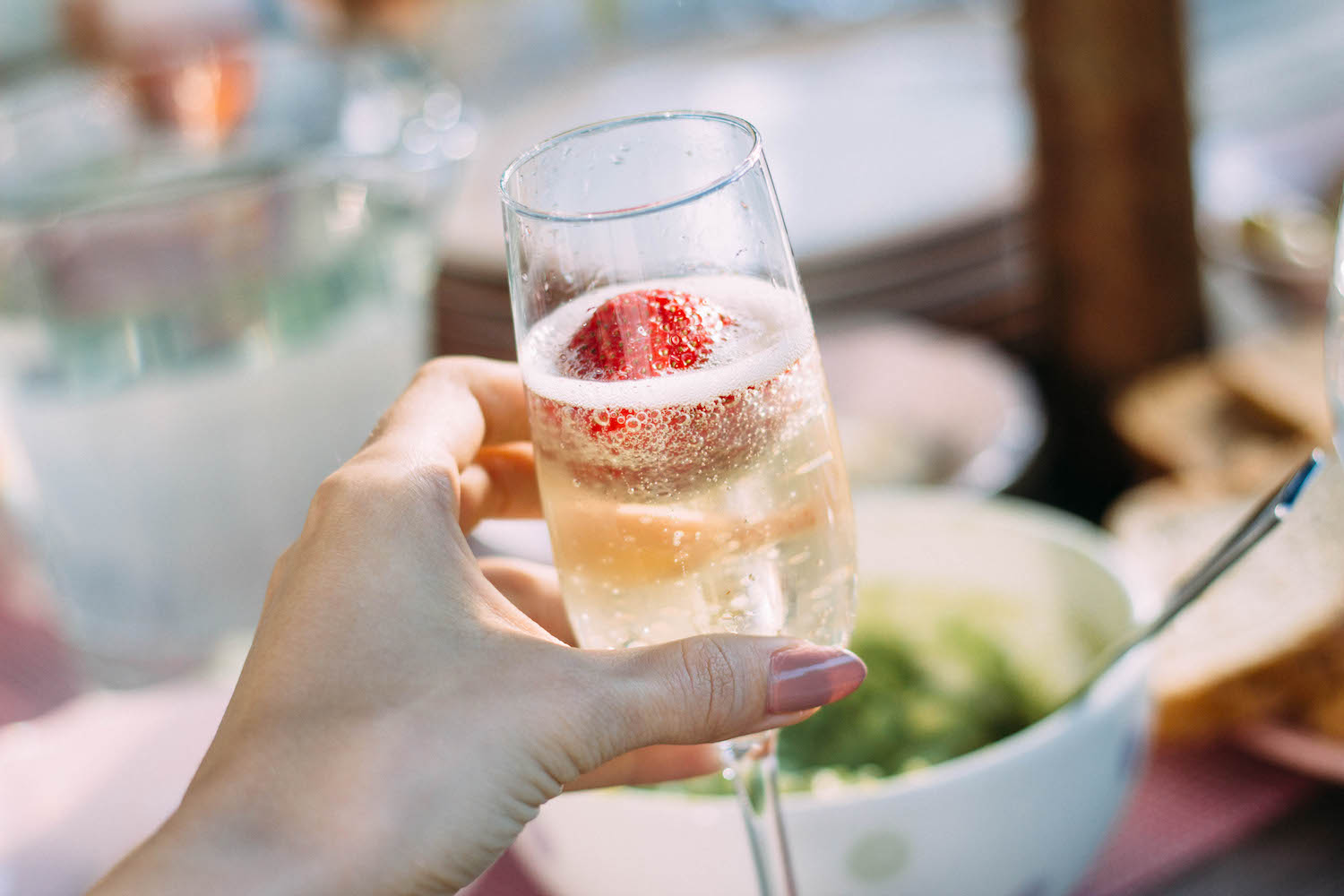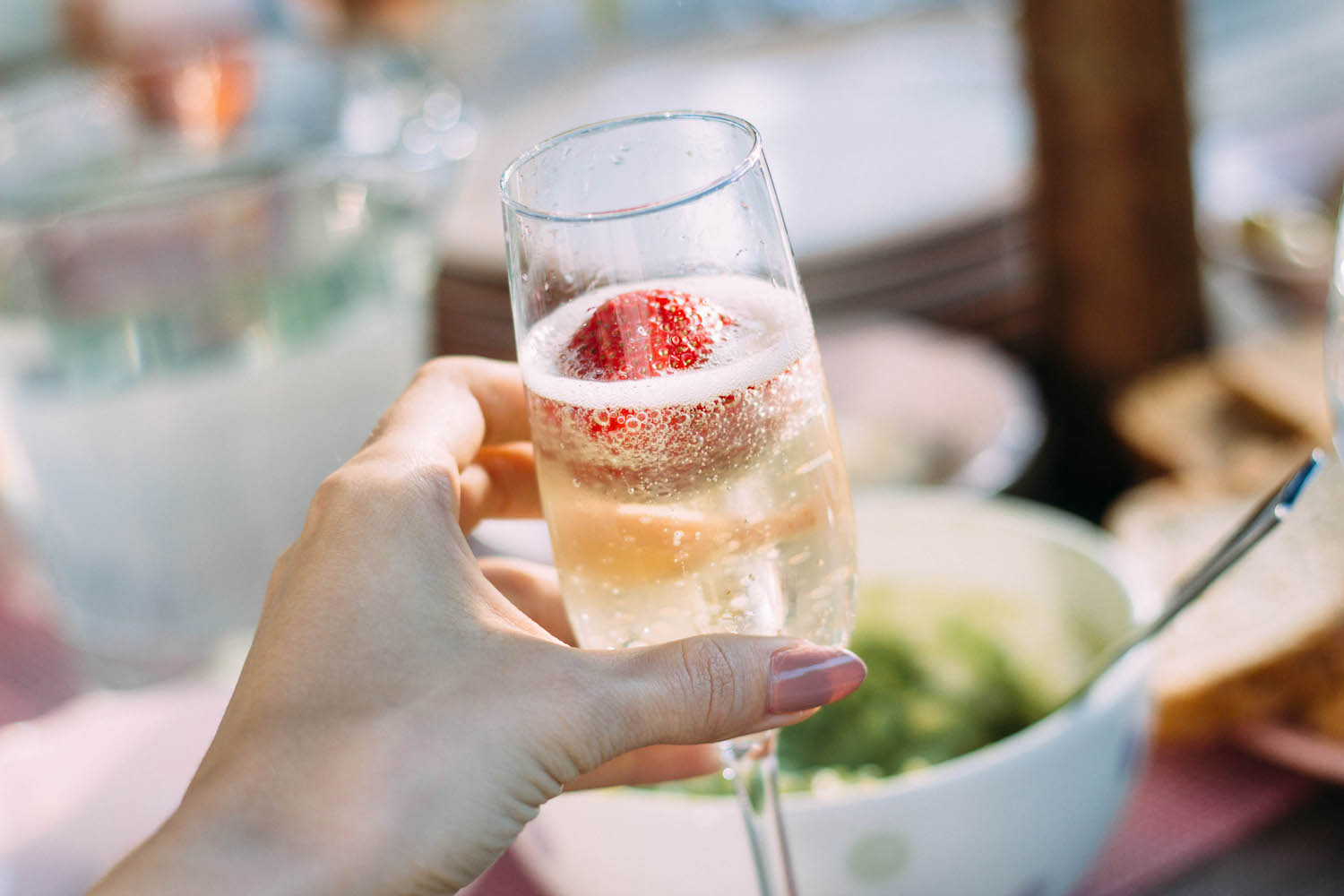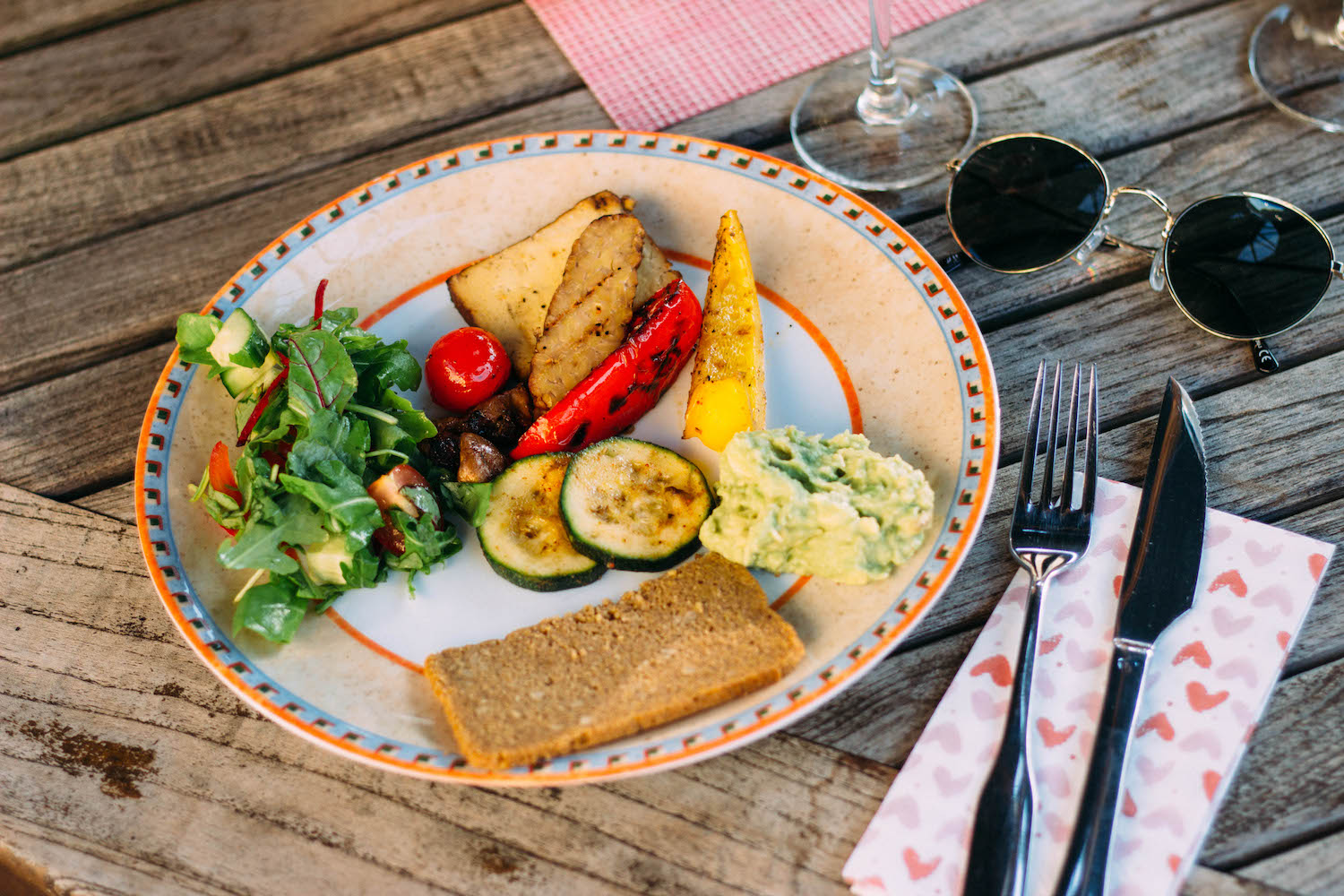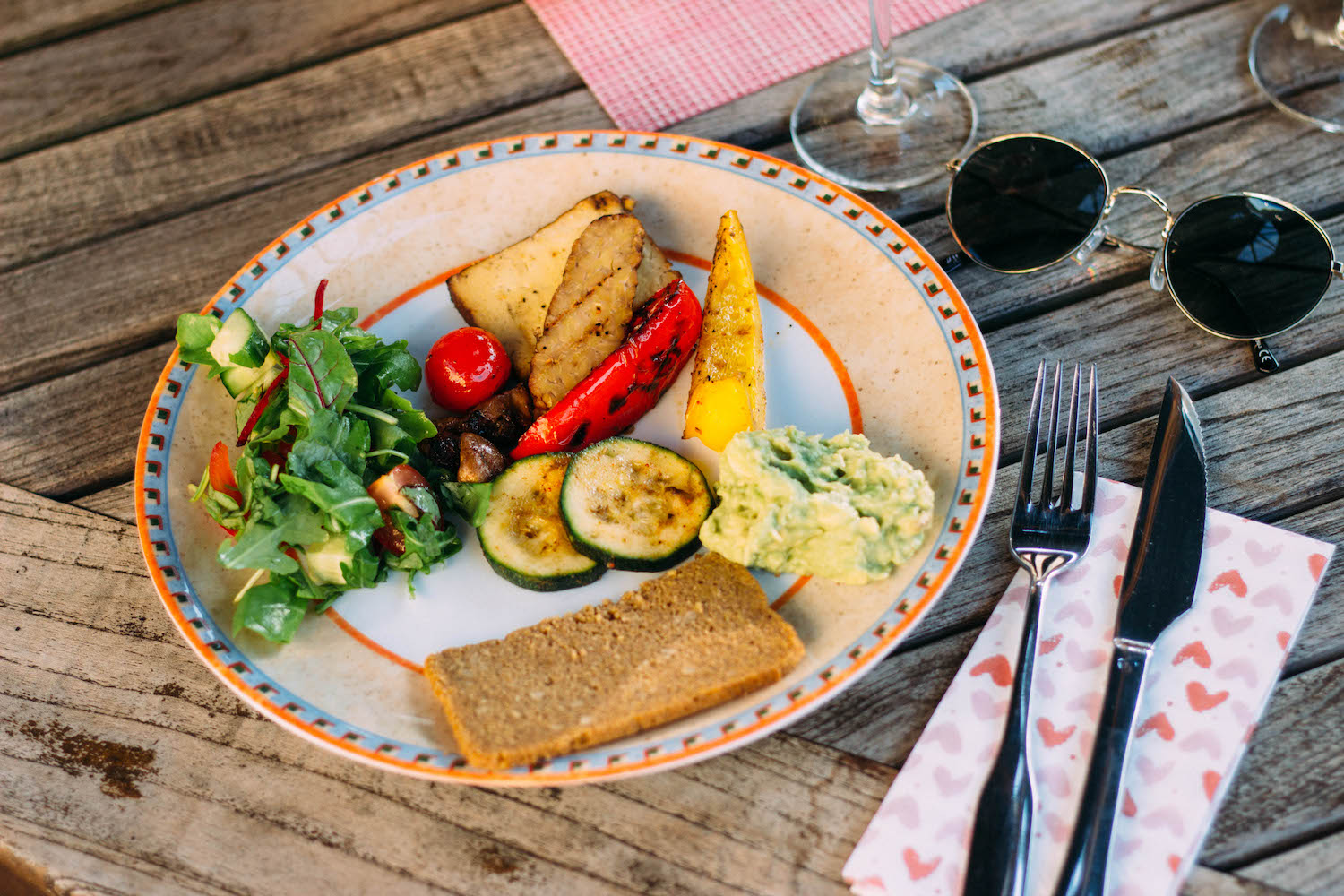 Večer jsme grilovaly, jedly spoustu dobrot, povídaly si, poslouchaly písničky (Anetka vytvořila ten nejlepší playlist ever), potom jsme si daly dezert a čaj a až do setmění jsme seděly venku a povídaly o všem možném. Na to, že počasí vypadalo jen pár hodin před tím úplně šíleně, jsme si užily překrásný letní večer. Když už nám začala být zima, přesunuly jsme se dovnitř a čekalo na mě další překvapení. Holky přišly v těch nejroztomilejších župáncích s nápisem Bride's squad a já jsem jako dáreček dostala bílý s nápisem Bride.
---
In the evening we had a BBQ, ate a lot of yummy food, listened to some music (Anet created the best playlist ever), then we had a dessert with a cup of tea and we just sat outside and talked about everything until the sunset. Even though the weather was crazy just a few hours before, we enjoyed a lovely summer evening. When it got cold outside, we moved inside and there was another surprise waiting for me. The girls wore the cutest dressing gowns with Bride's squad on them and they gave me a white one with Bride on it.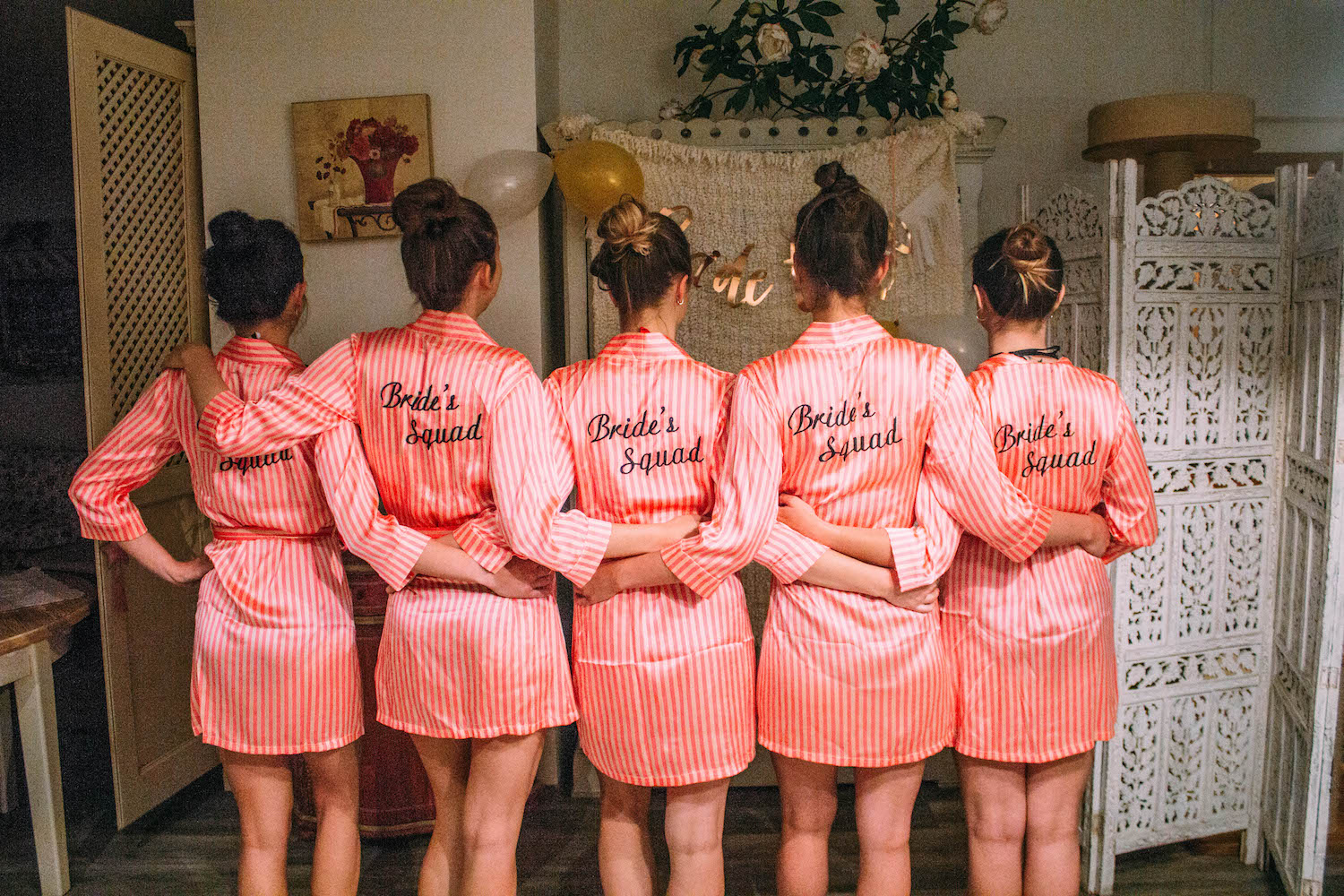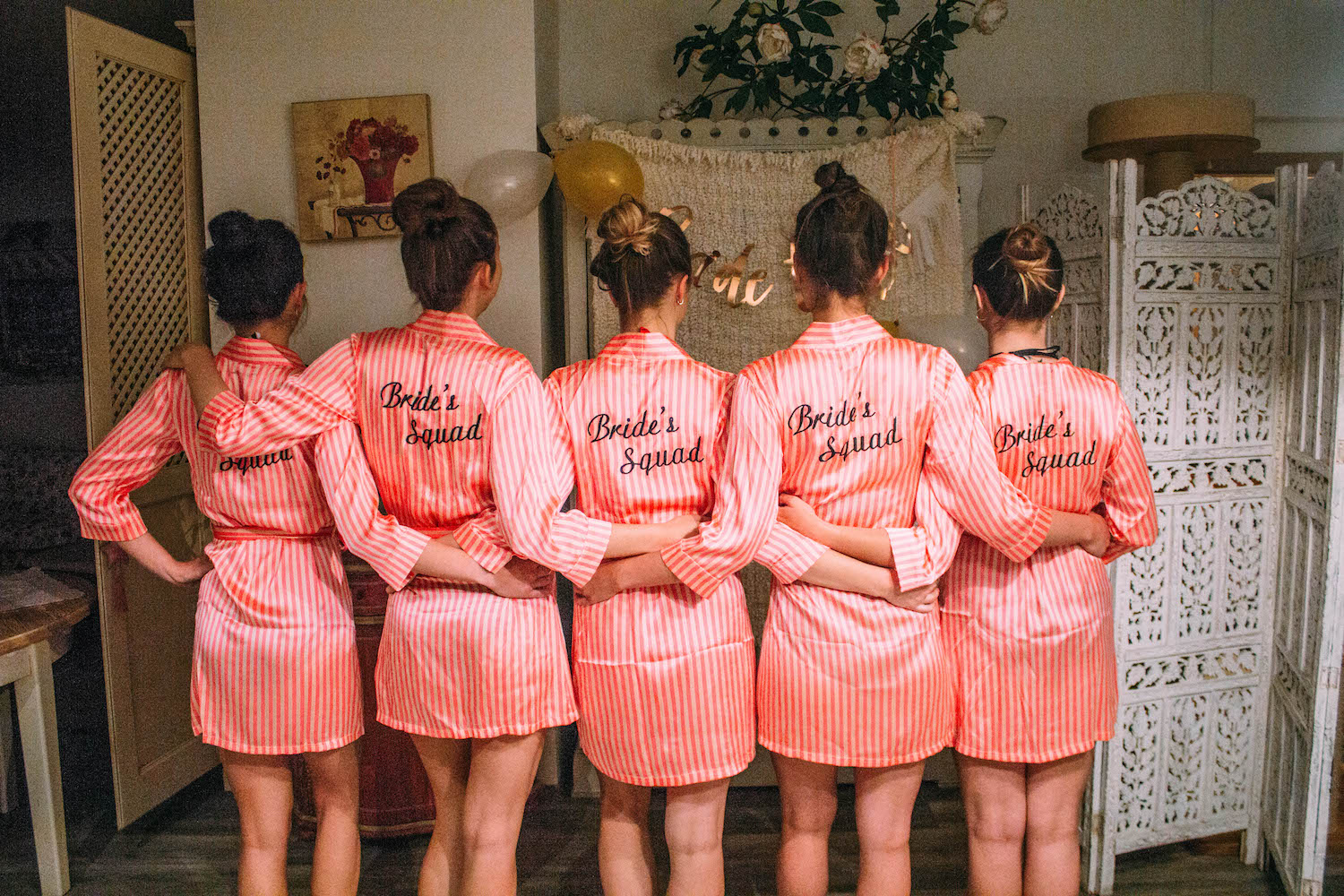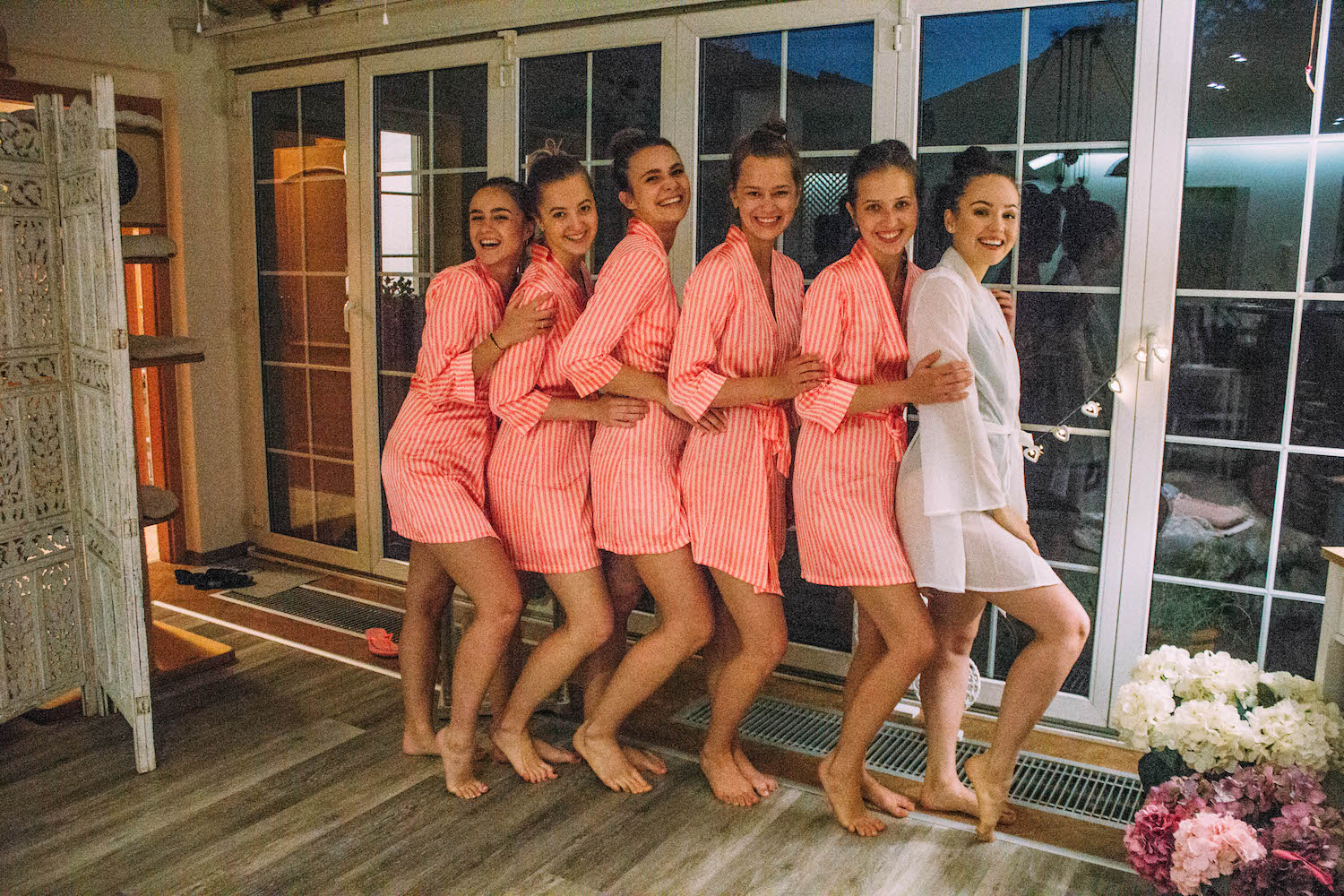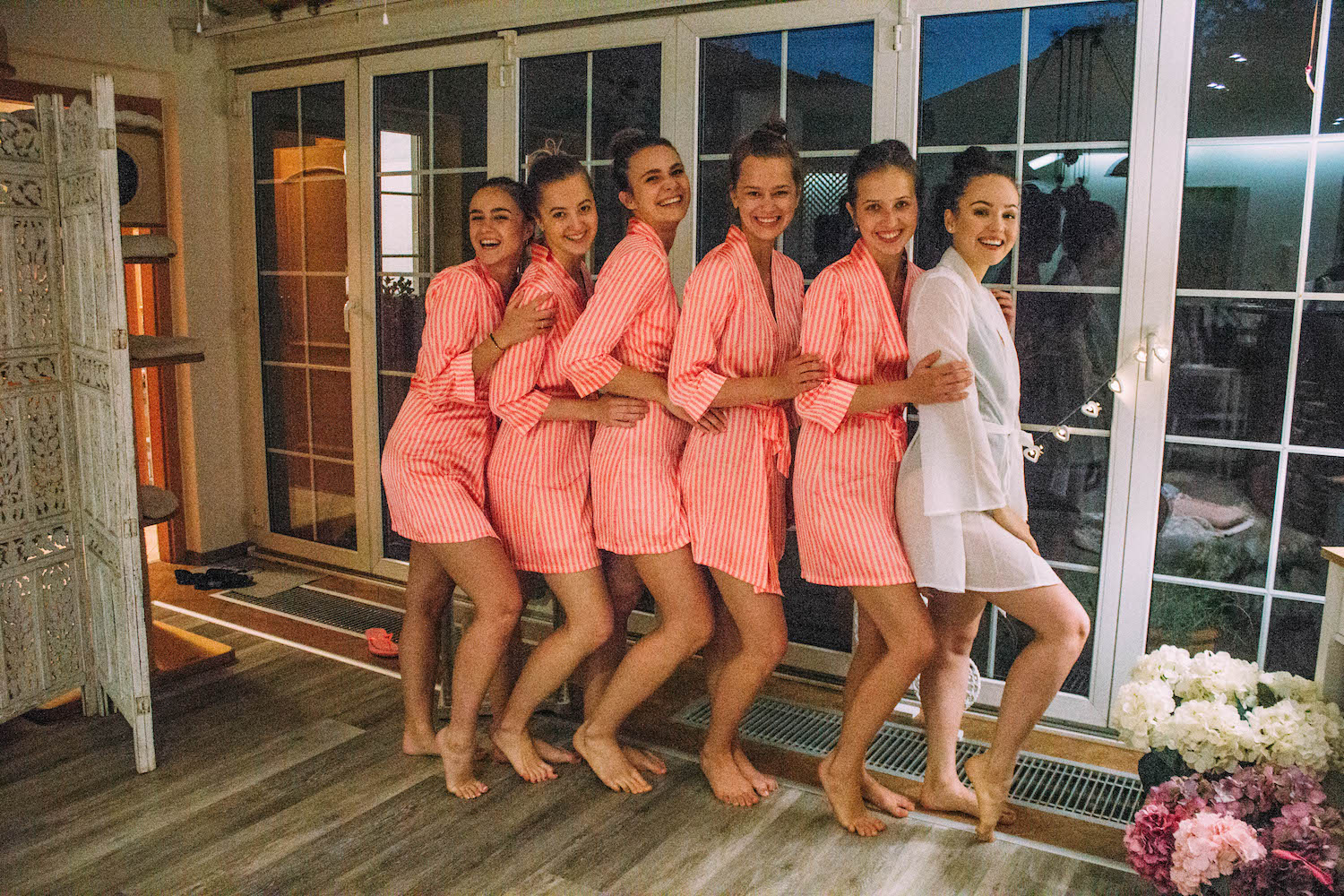 Asi v 10 večer jsme shodily župánky a skočily do vířivky. Už tedy jenom v pěti s mými družičkami, moje sestřenice, která mi jde za svědka, se od nás večer musela odpojit. Seděly jsme ve tmě, pozorovaly noční oblohu a probíraly všechno možné i nemožné. Před půlnocí jsme si ještě uvařily čaj, seděly jsme uvnitř a povídaly si, než jsme šly spát.
---
At around 10PM we jumped into the whirlpool. Only five of us though, just me and my bridesmaids, my cousin who's my maid of honor had to go in the evening. We just sat in the dark, watched the sky and talked about nothing and everything. Around midnight we had another cup of tea and sat inside for a while before we went to bed.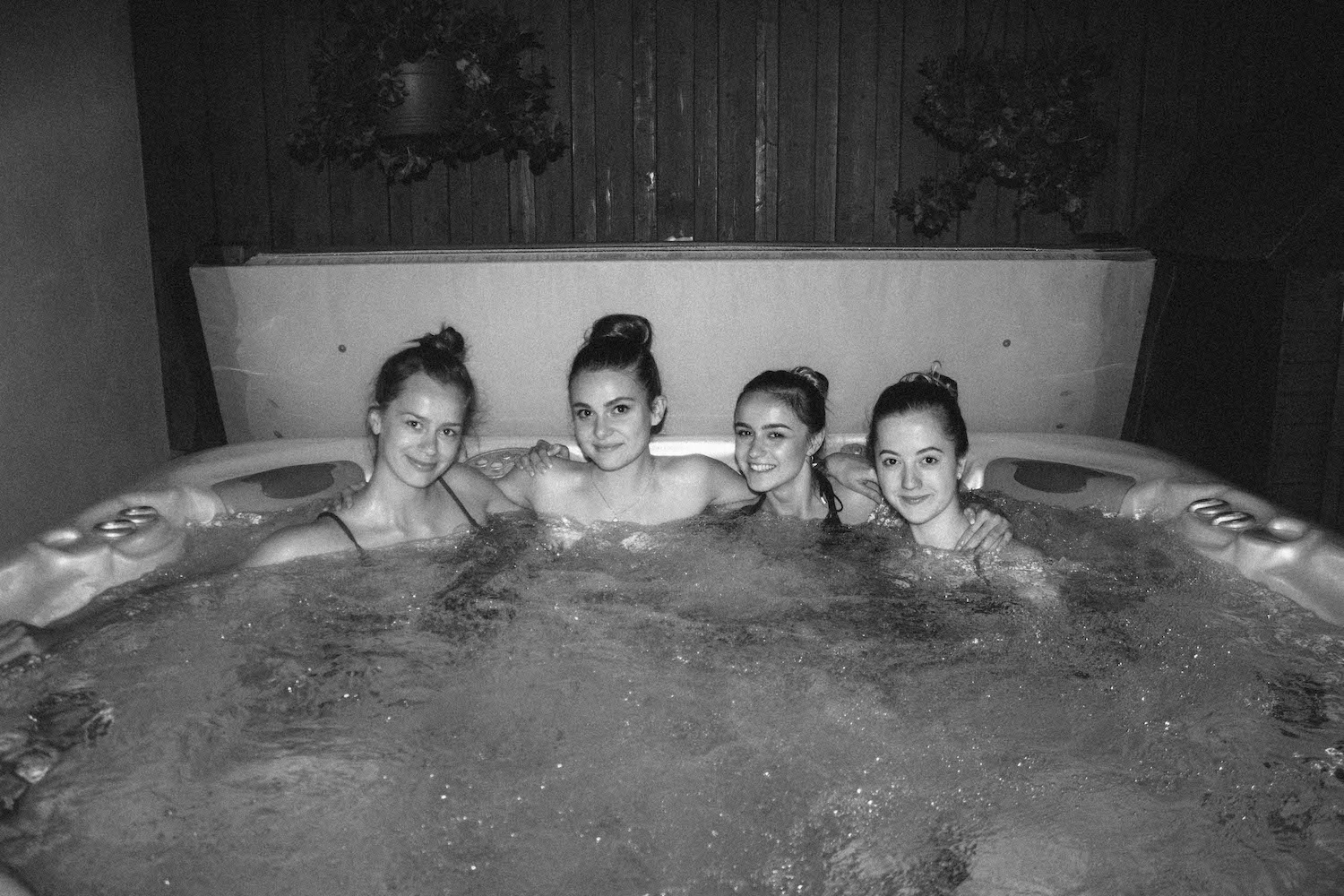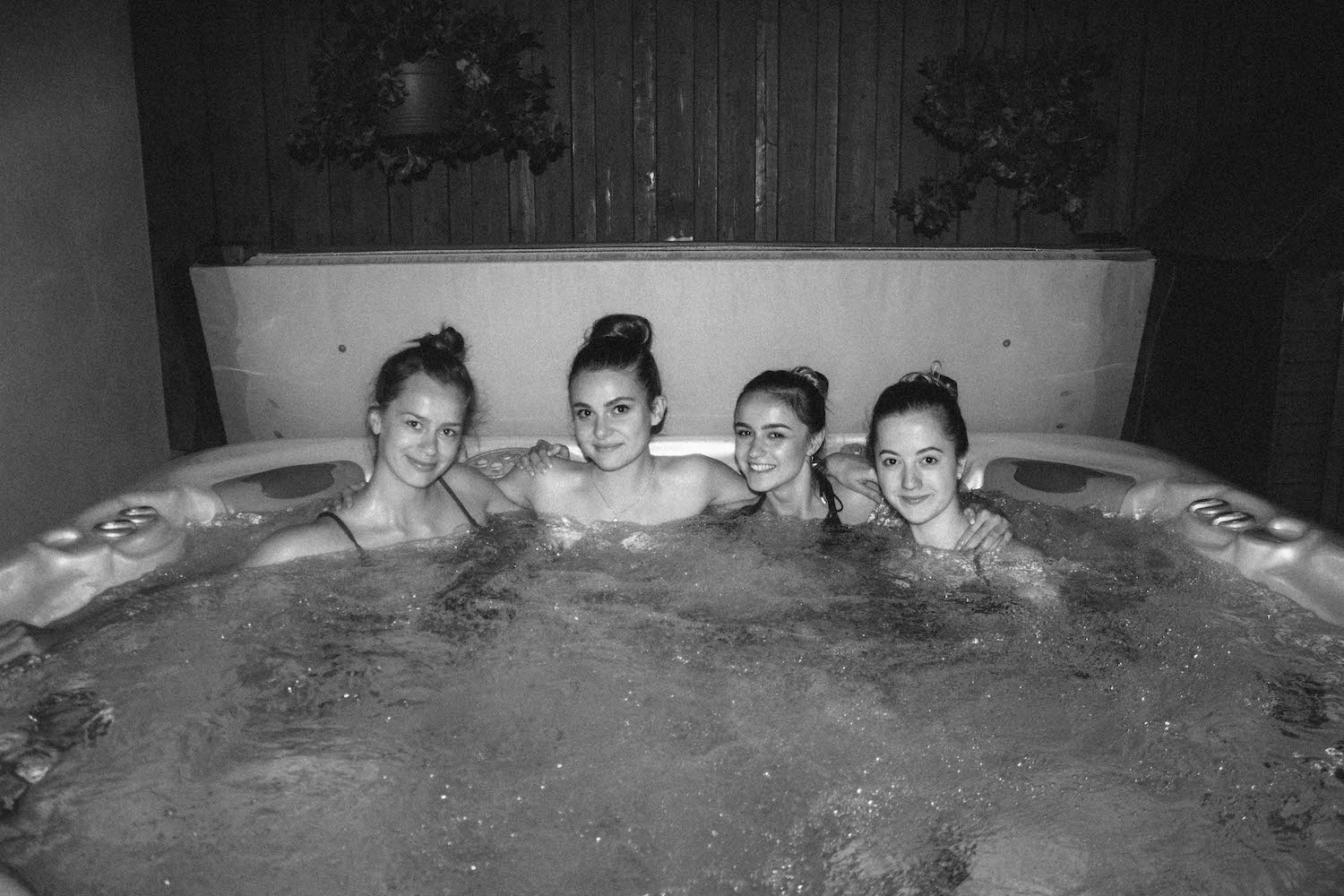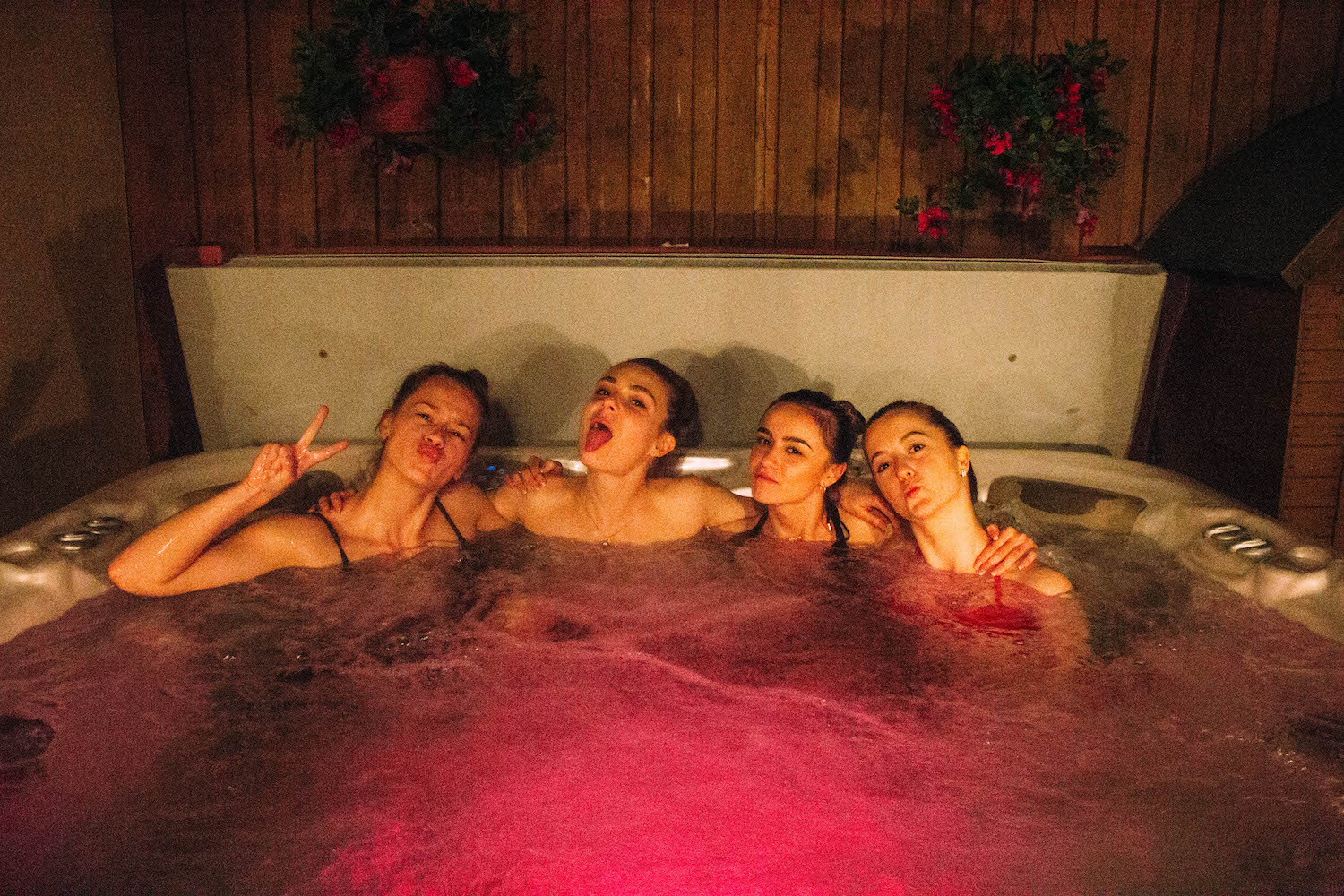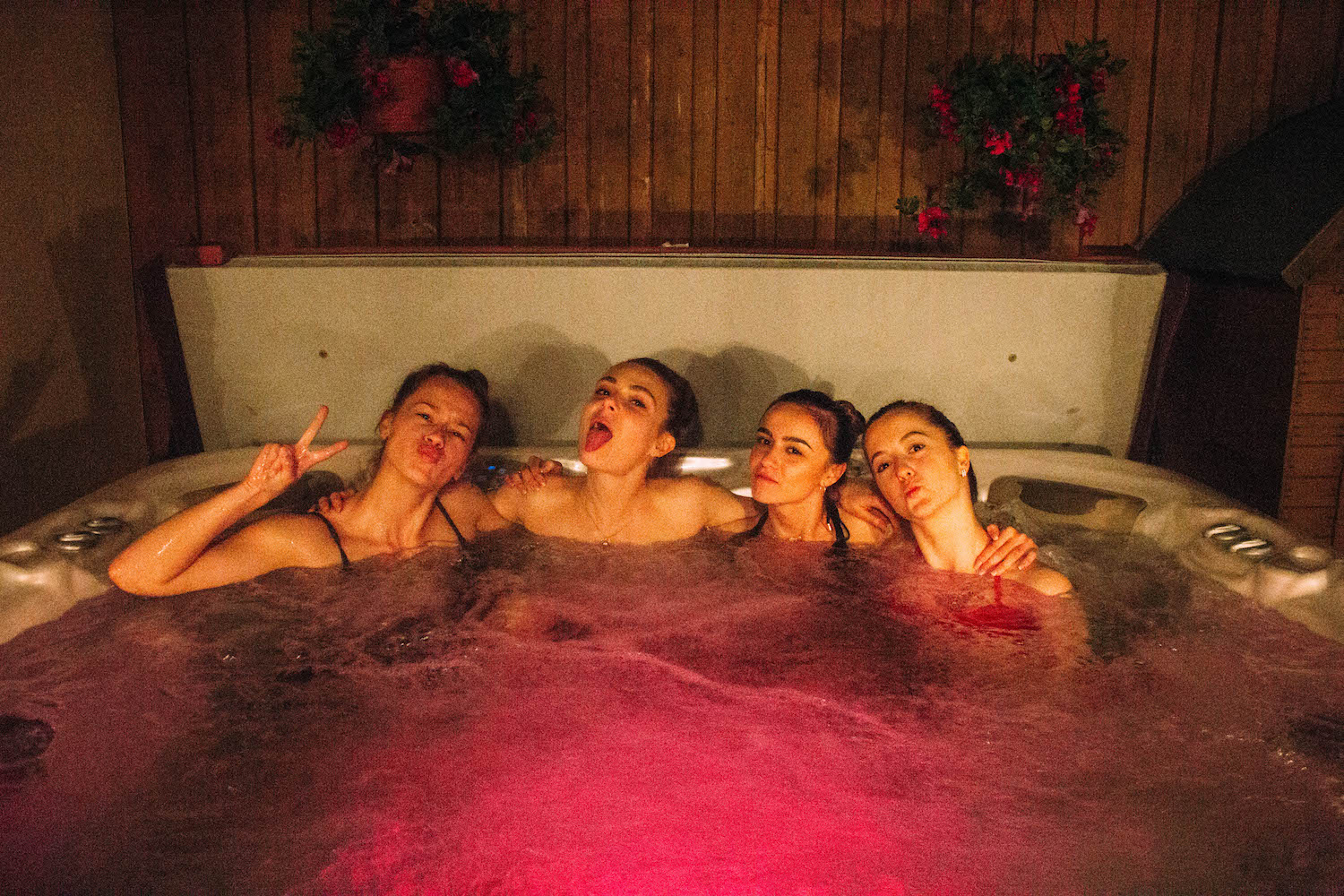 Ráno nás čekala jóga pod vedením té nejlepší lektorky na světě (jako vážně, až si Anet otevře vlastní jógové studio, budu tam pořád!), krásně jsme se protáhly a skvěle se naladily na krásné ráno.
---
We started our day with some yoga led by the best yoga teacher in the world (seriously though, when Anet opens her own yoga studio, I'm gonna live there!), we stretched a bit and tuned our minds for a beautiful morning.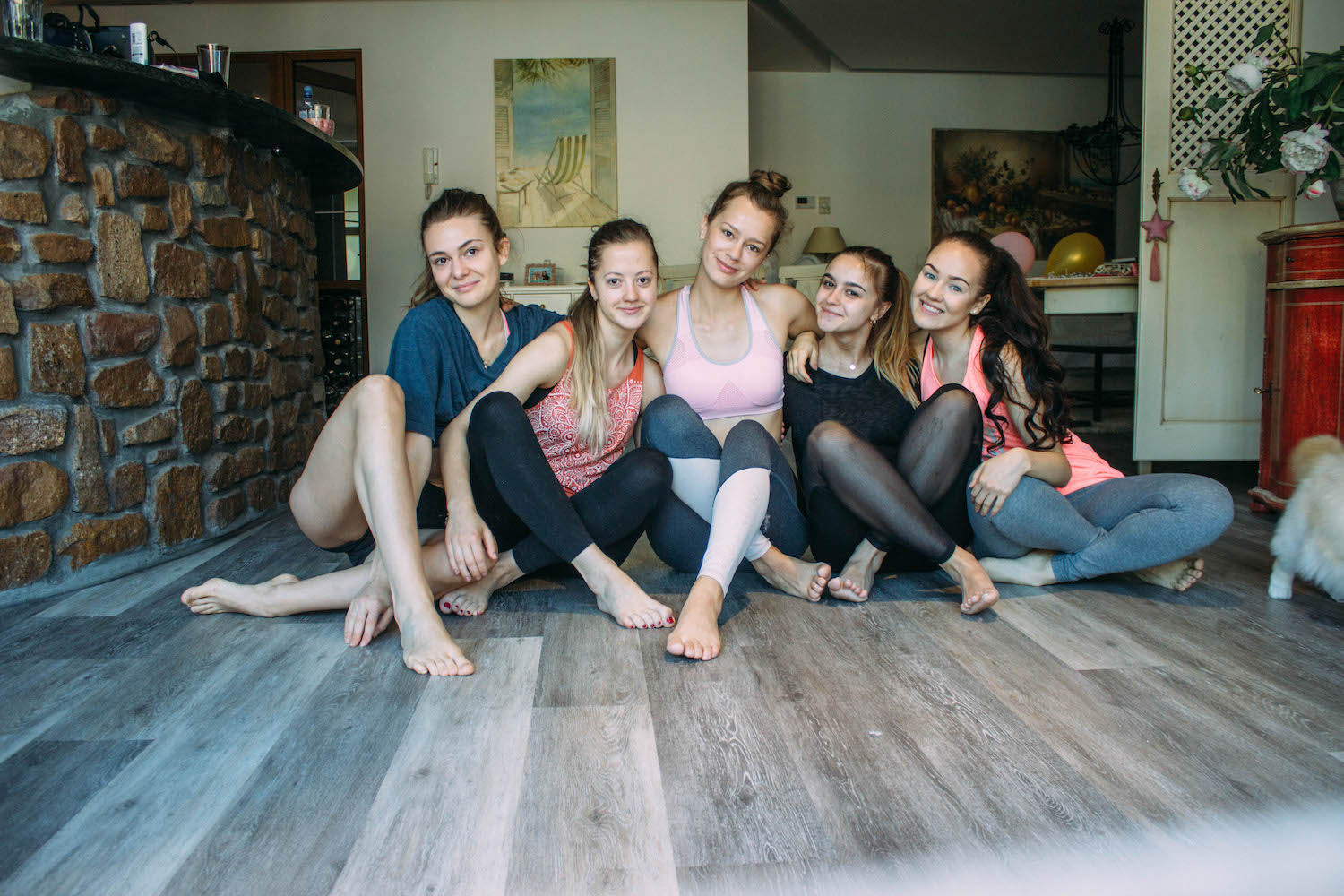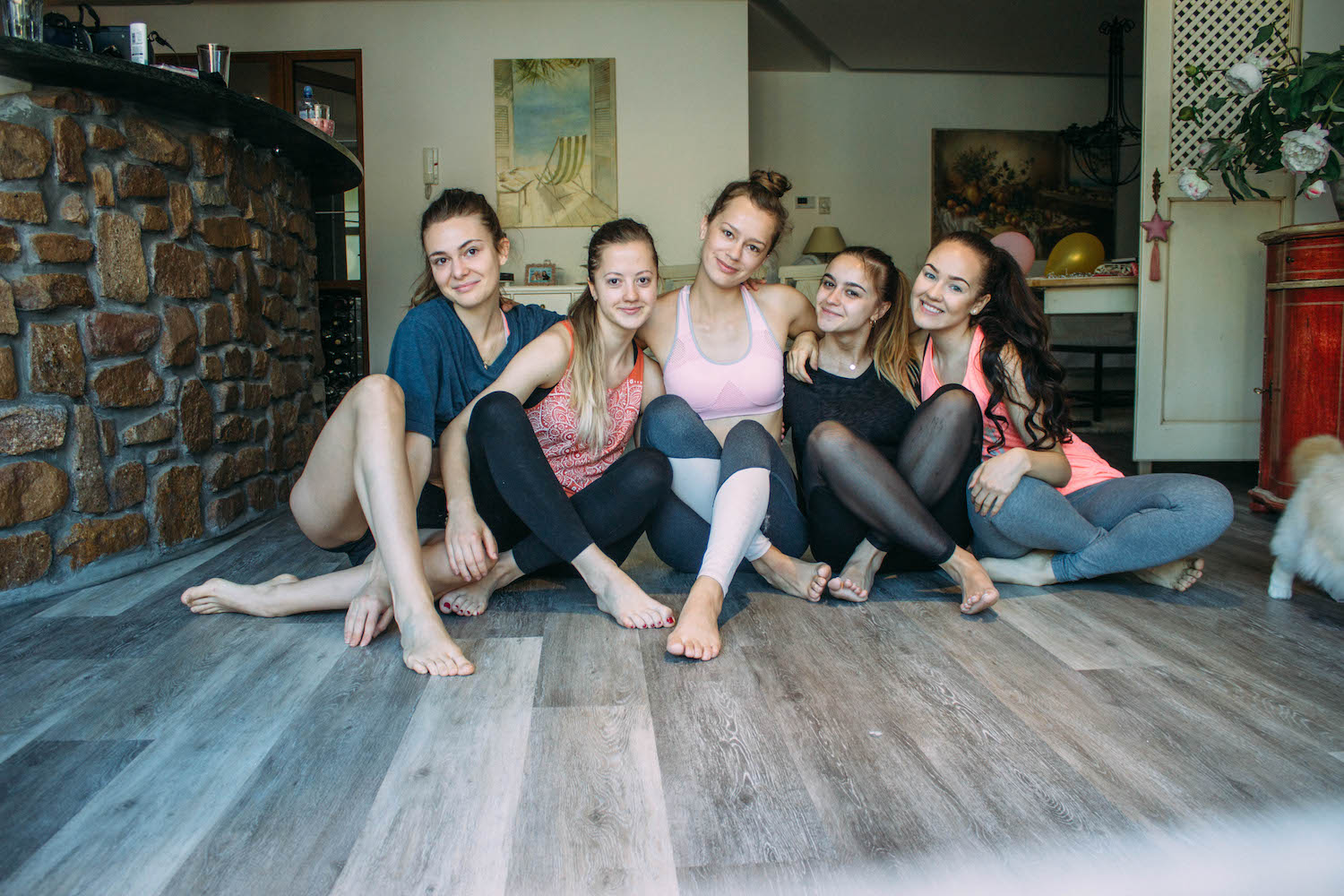 Po asi půl hodinové józe jsme se přesunuly do kuchyně a Terka se ujala smažení lívanců k snídani (nebo spíš brunchi). Protože bylo zase krásně, vychutnaly jsme si dlouhé dopoledne venku a užily si poslední společné chvíle – teď už se všechny dohromady sejdeme asi až na svatbě.
---
After the yoga class we moved to the kitchen and Teri started frying some pancakes for breakfast (or brunch). The weather was amazing so we had a lovely morning outside and enjoyed our last moments together – we probably won't meet all together until the wedding.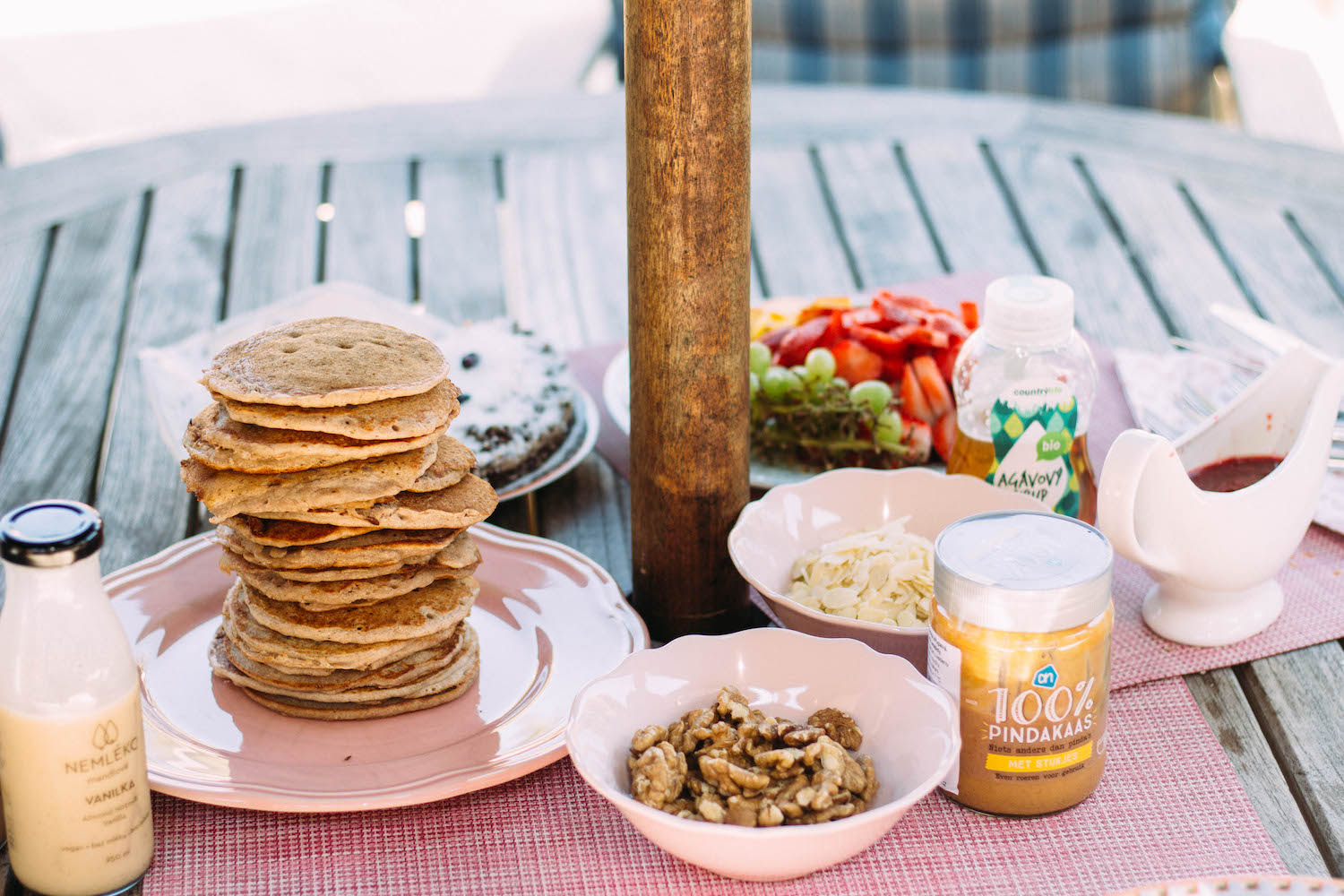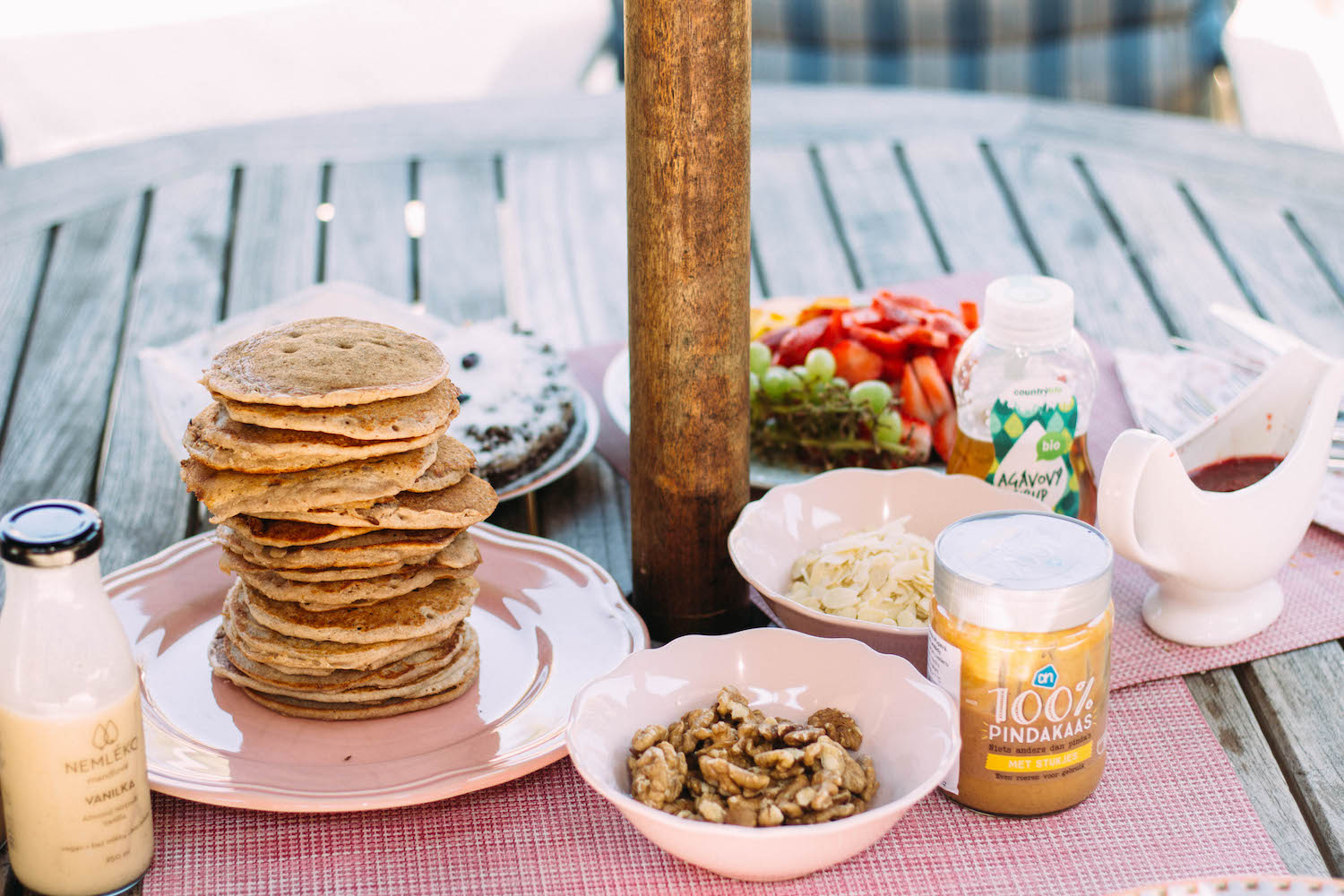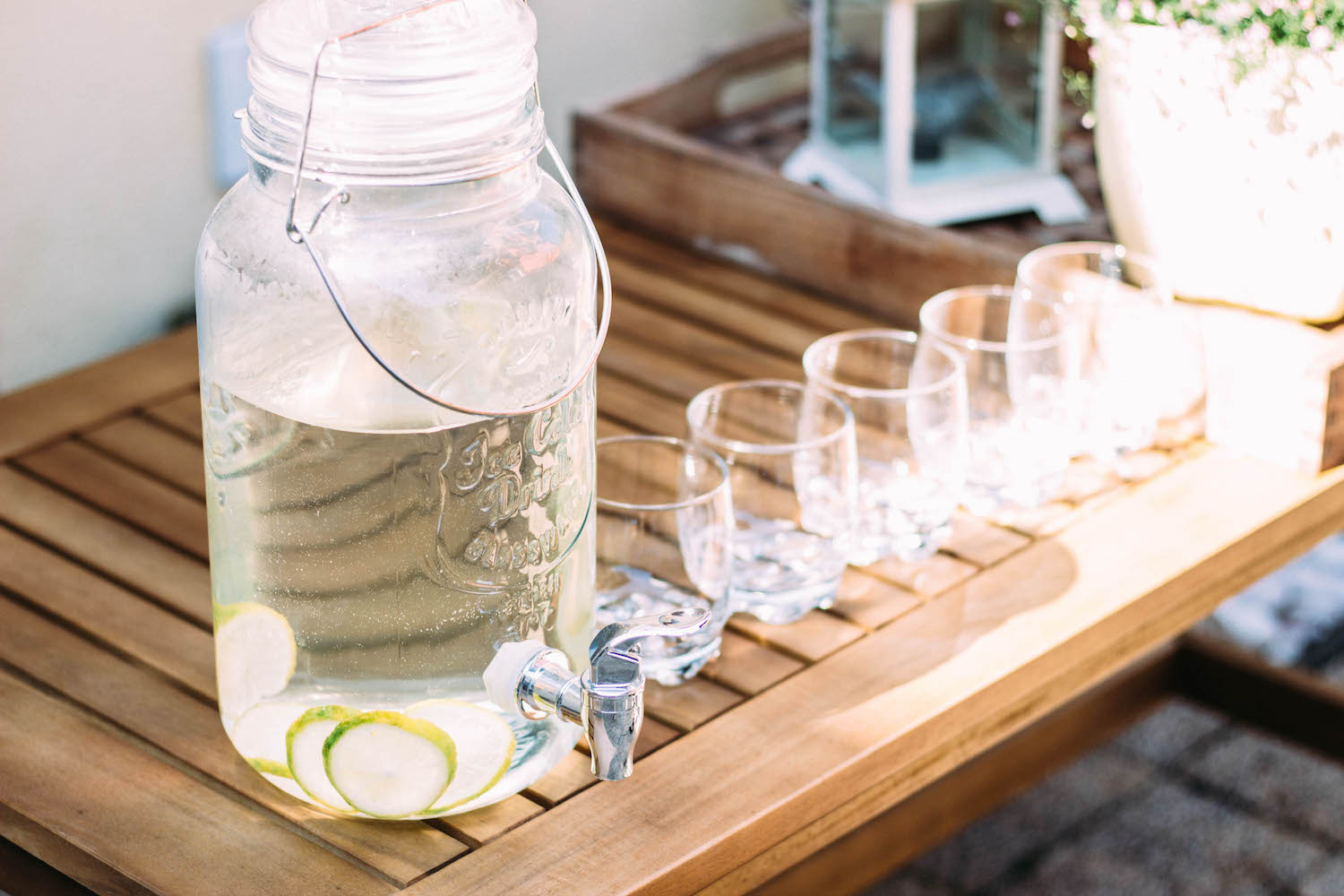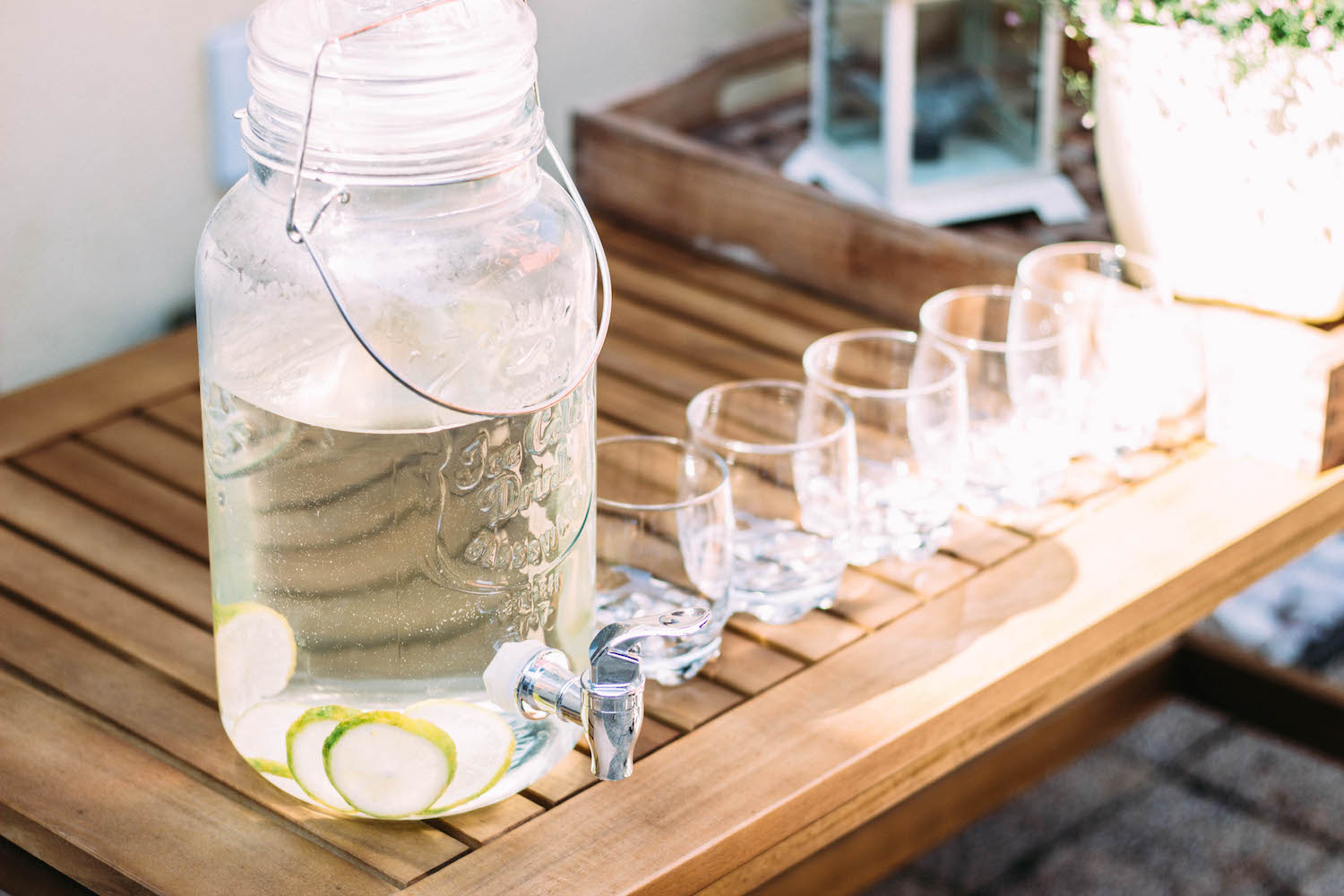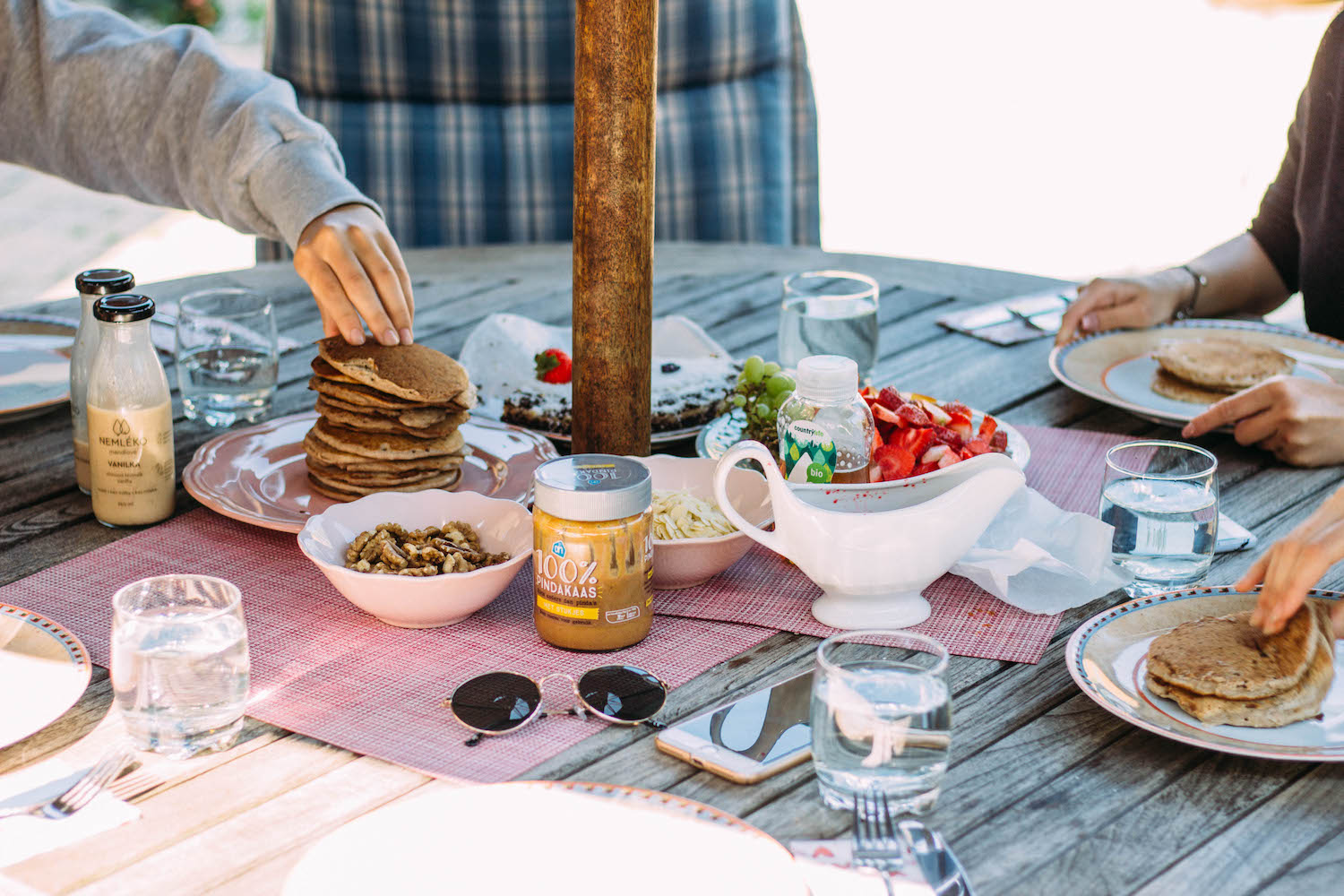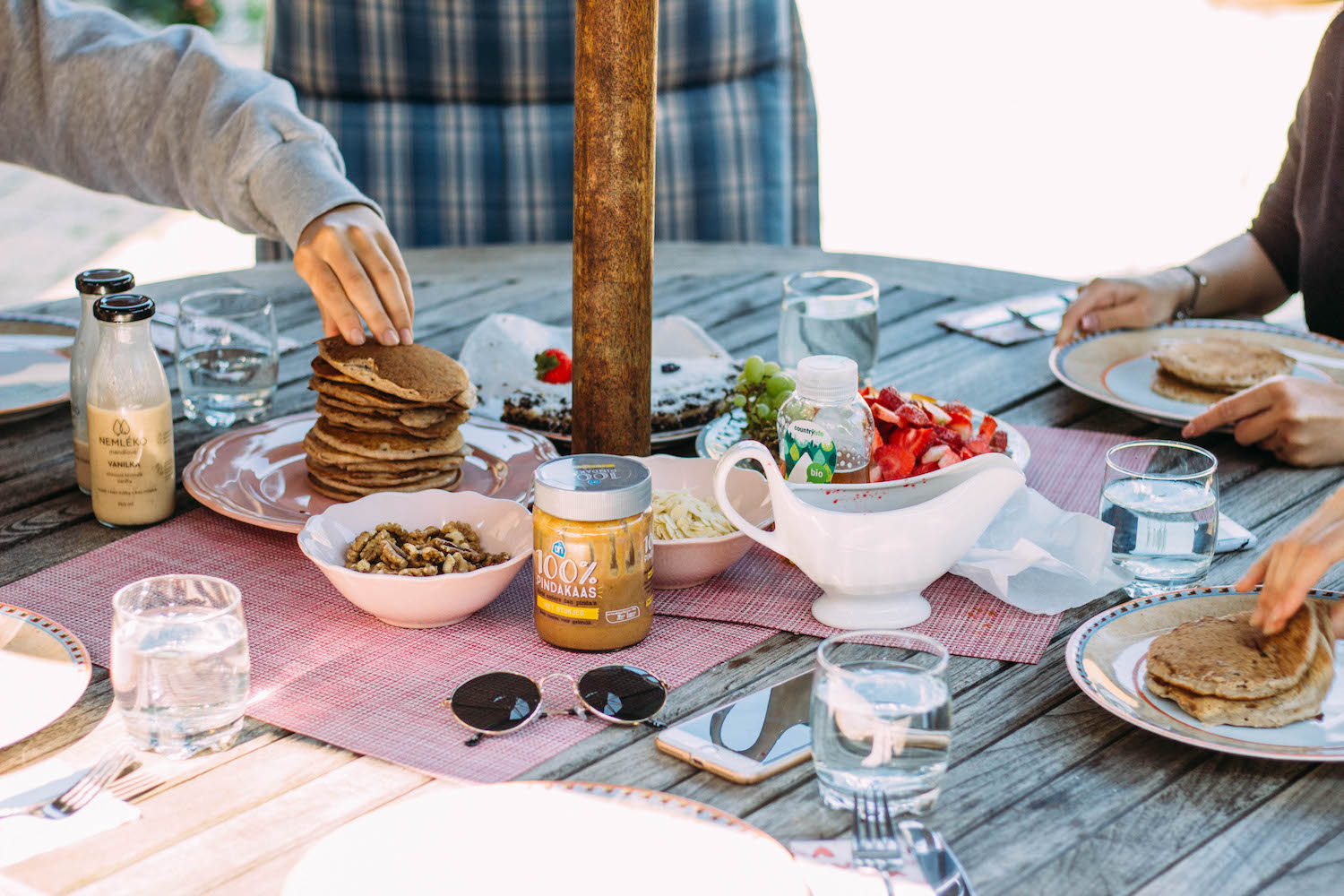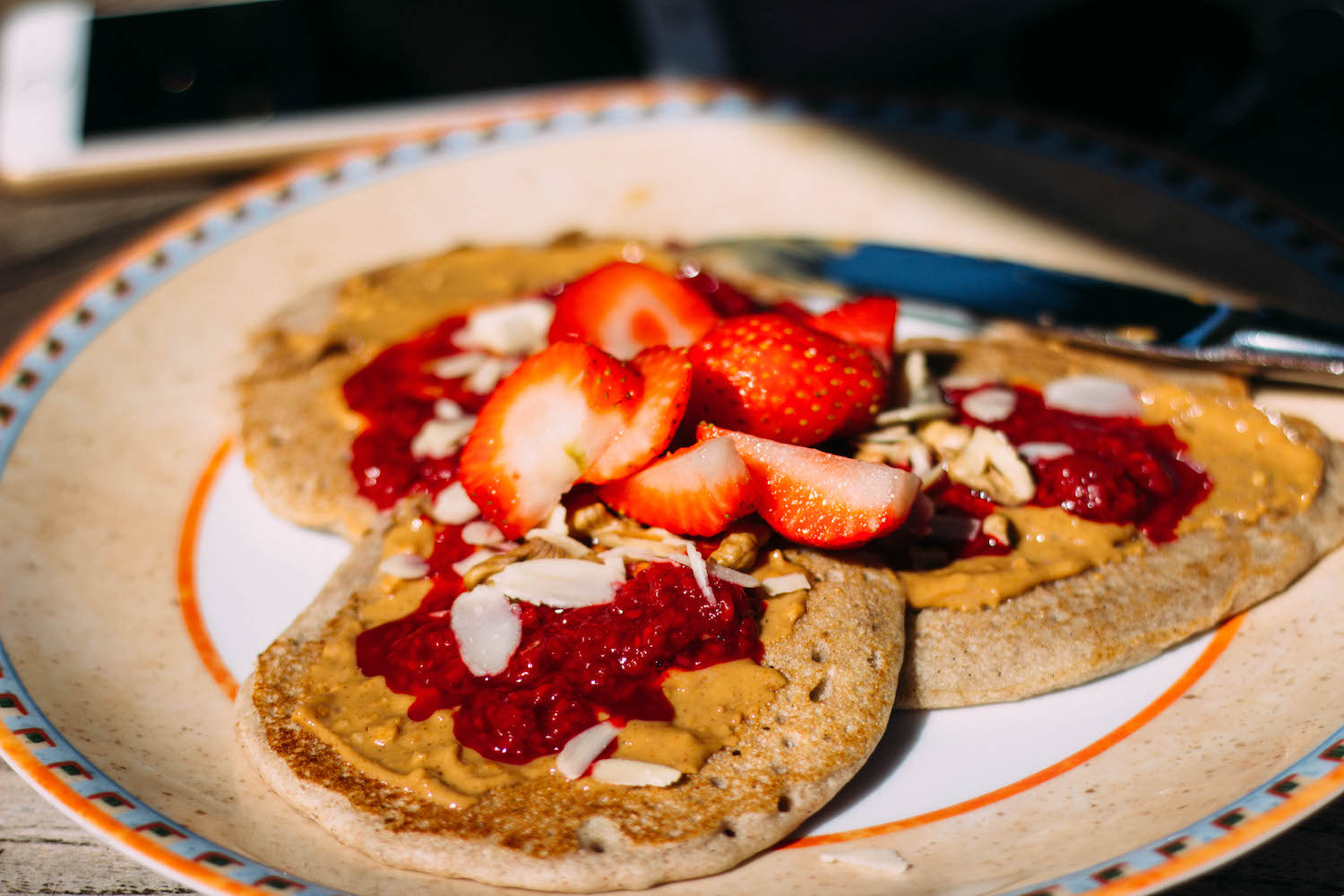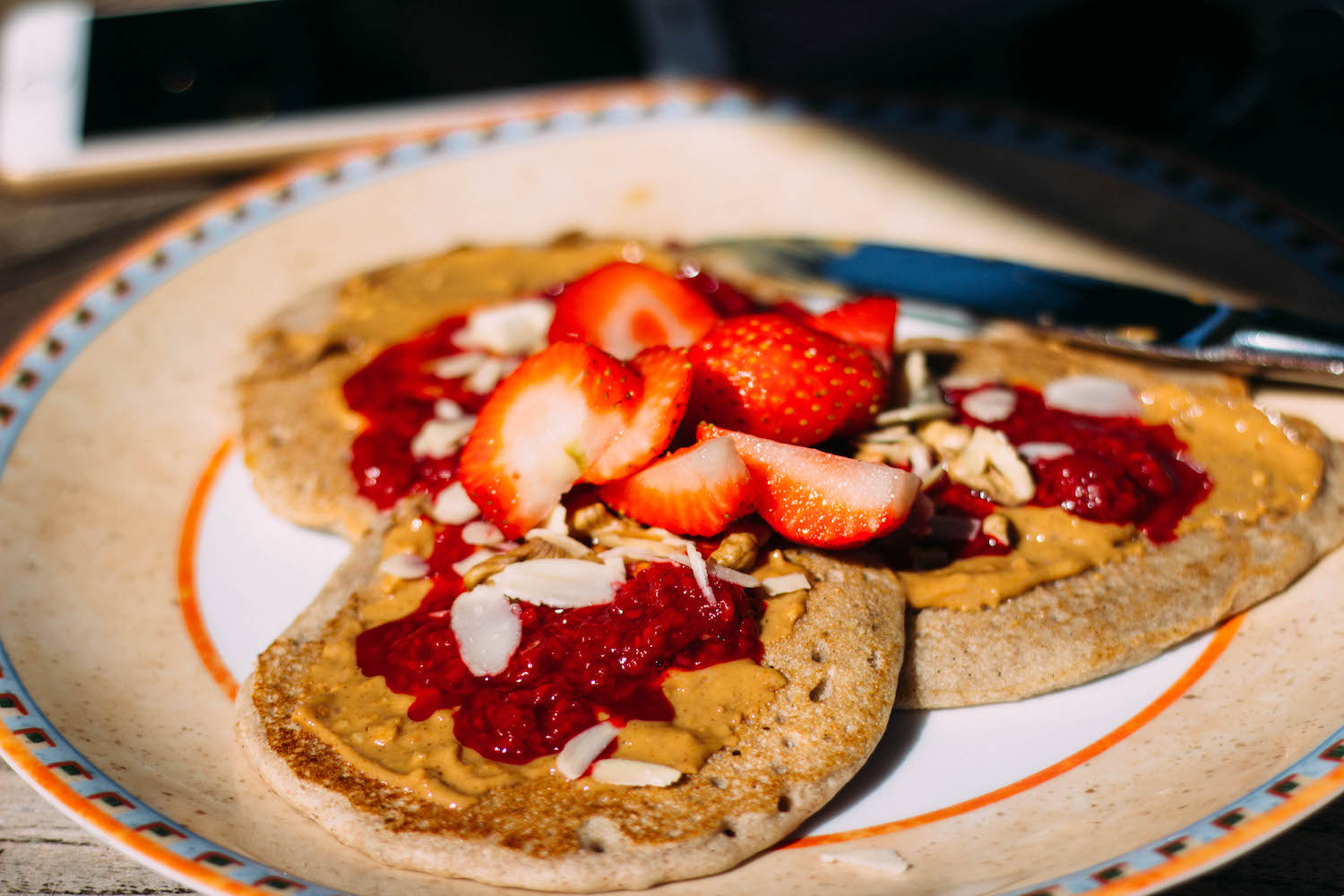 Když jsem přijela domů, měla jsem až slzy v očích, že už bylo po všem. Znáte takový ten pocit, když se vrátíte z krásné dovolené a je vám strašně líto, že už je to minulost? Přesně tak jsem se cítila. Byla to naprosto dokonalá rozlučka, klidná, elegantní, roztomilá, plná smíchu a dobrého jídla, ale hlavně s těmi nejúžasnějšími ženami pod sluncem. Děkuju za to, jakou jste si s tím daly práci, děkuju, že jste si všechny našly čas, děkuju, že mě tak dobře znáte a děkuju za to, že budete důležitou součástí nejkrásnějšího dne mého života. Na světě neexistuje nikdo, koho bych tam chtěla mít radši než vás. <3 A už se fakt těším na to, až začnu stříhat vlog z rozlučky, protože od soboty si ty videa pouštím pořád dokola 😀 x
---
When I got home, I even had tears in my eyes that it was over. You know the feeling when you get home after a lovely vacation and you're just so sad it's the past already? That's exactly how I felt. It was the most perfect bachelorette party, it was calm, elegant, cute, full of laughing and good food, and especially with the best women on Earth. Thank you for all the work you put into this, thank you for making the time, thank you for knowing me so well and thank you for being an important part of my big day. There's no one in the world I would want by mi side rather than you <3 And I can't wait to start editing the vlog because I've been watching the videos since Saturday over and over again 😀 x