Moje dokonalá rozlučka začala tím, že mě holky vyzvedly doma, zavázaly mi oči, posadily mě do auta a já neměla absolutní tušení, kam jedeme. Prozradily mi, že původní místo bylo úplně jiné, ale kvůli šílenému dešti to musely na poslední chvíli přesunout. Nakonec to ale dopadlo naprosto dokonale, asi ještě líp, než jaký byl původní plán. Když mě dovedly na místo a sundala jsem si škrabošku z očí, čekal na mě ten nejkrásnější indoorový piknik plný dobrot. A ta výzdoba <3
---
My perfect bachelorette party started with the girls picking me up at my house, they put a sleeping eye mask on my eyes and I had no idea where we were going. The plan was different though, but they had to change it last minute because of a terrible rain. But everything was so perfect, maybe even better than what they originally planned. When we arrived and I took the mask off, the most beautiful indoor picnic was waiting for me. And the decorations <3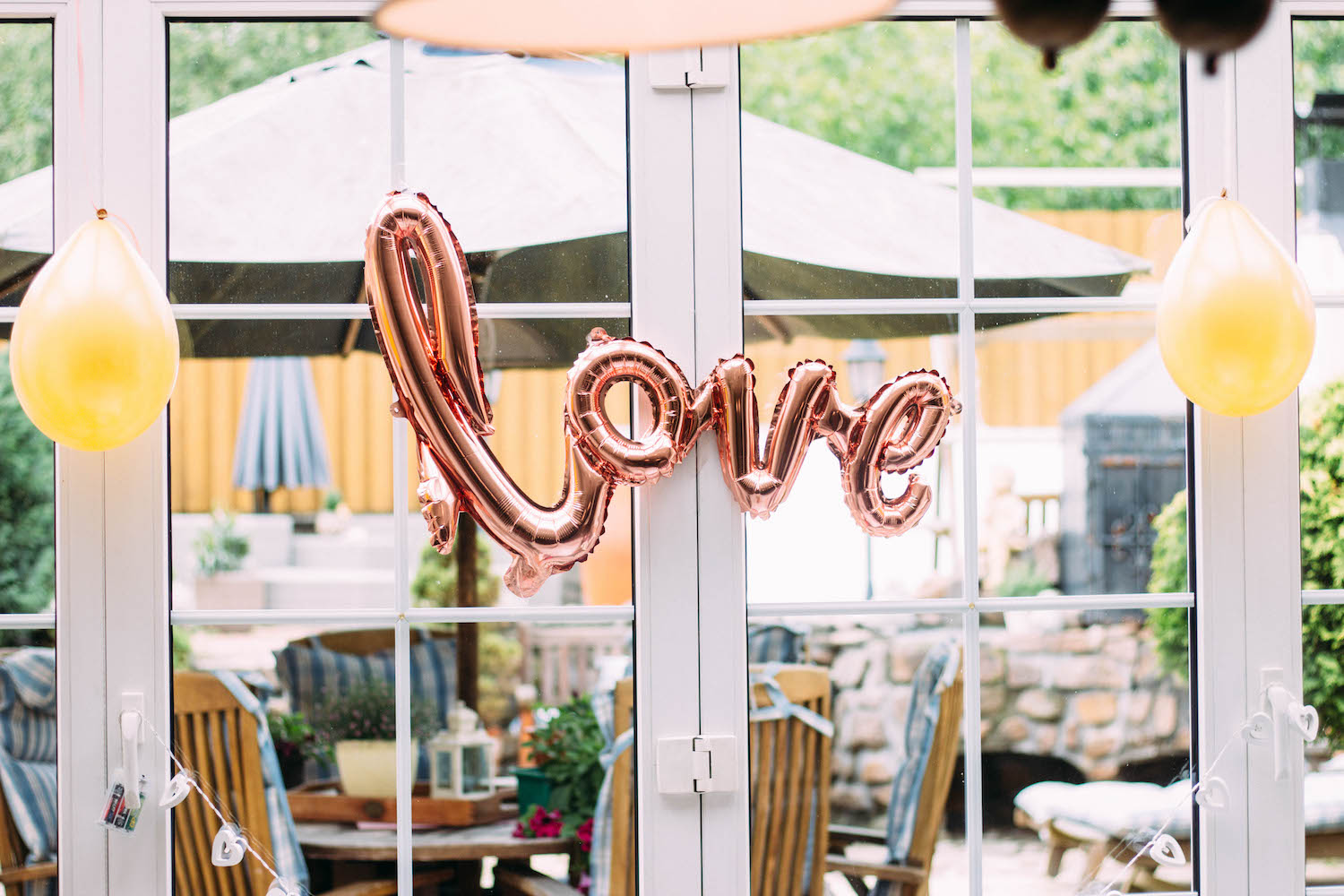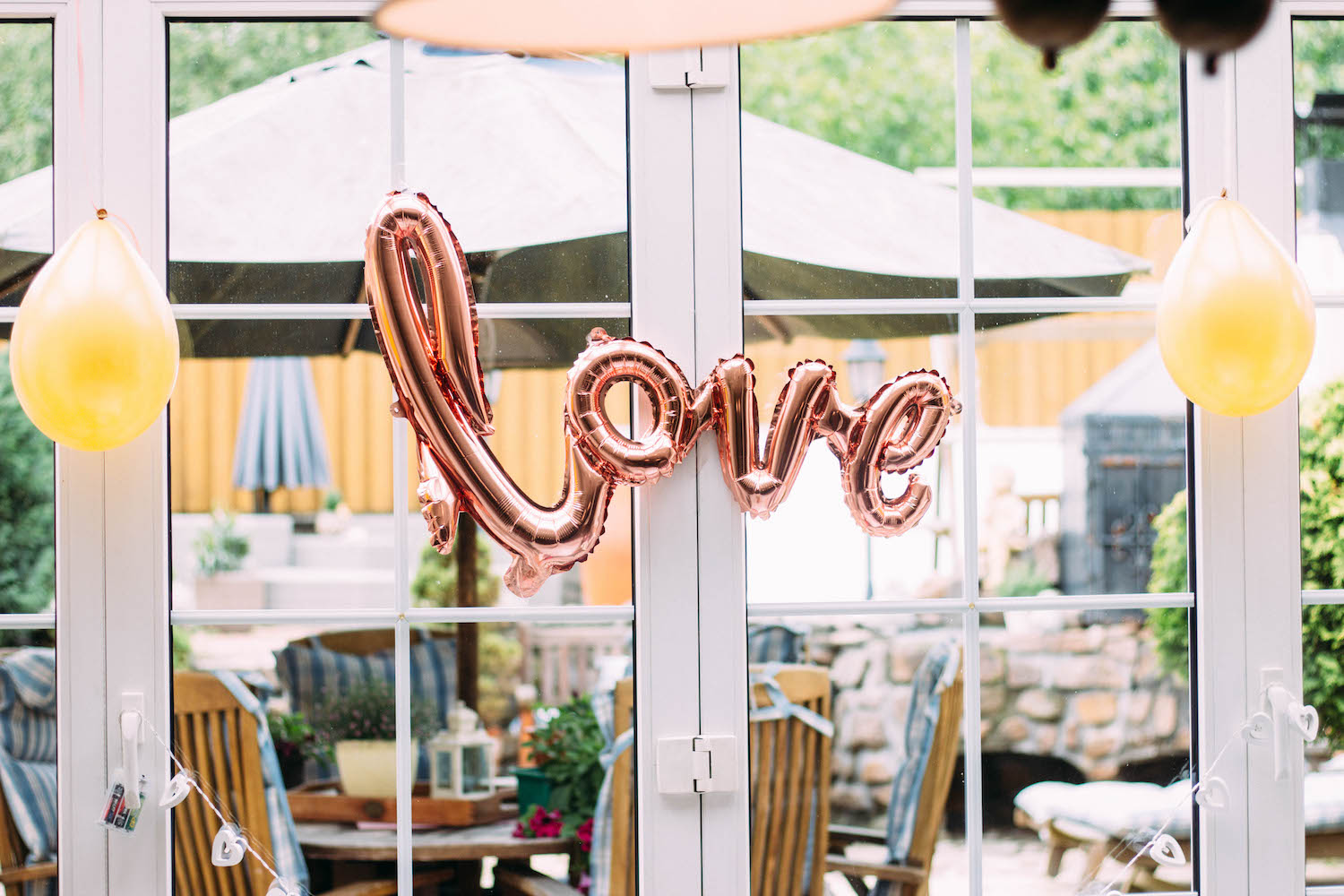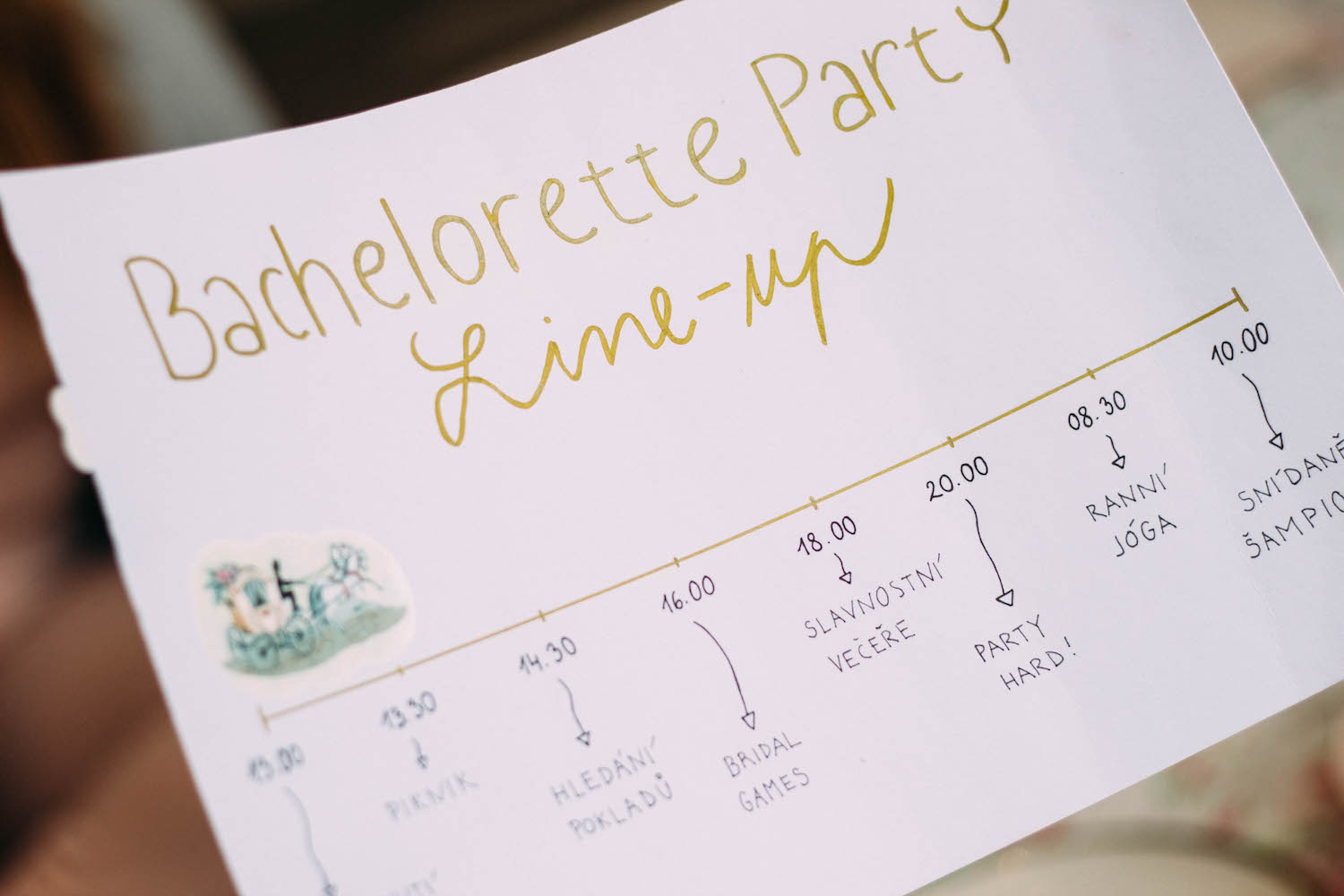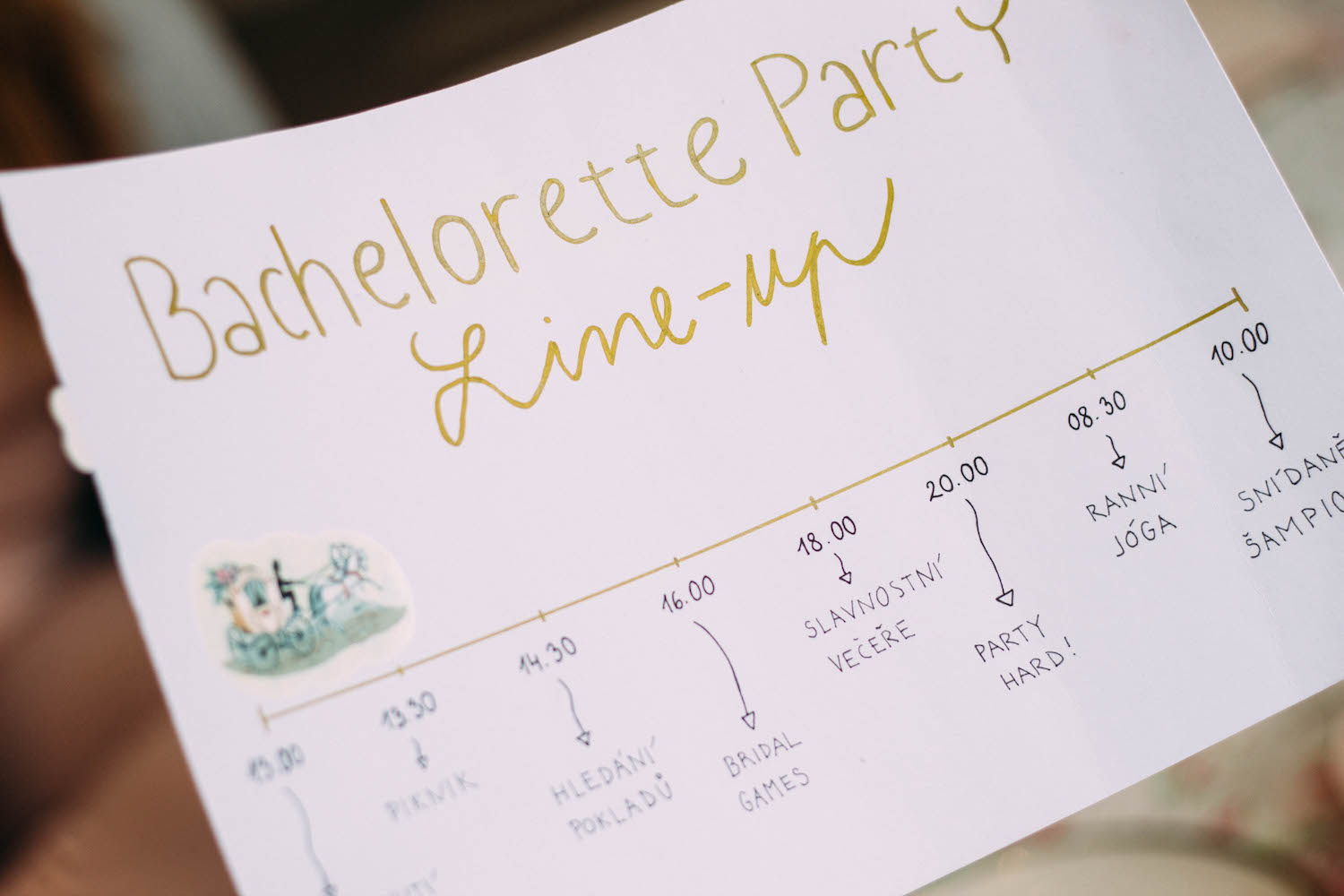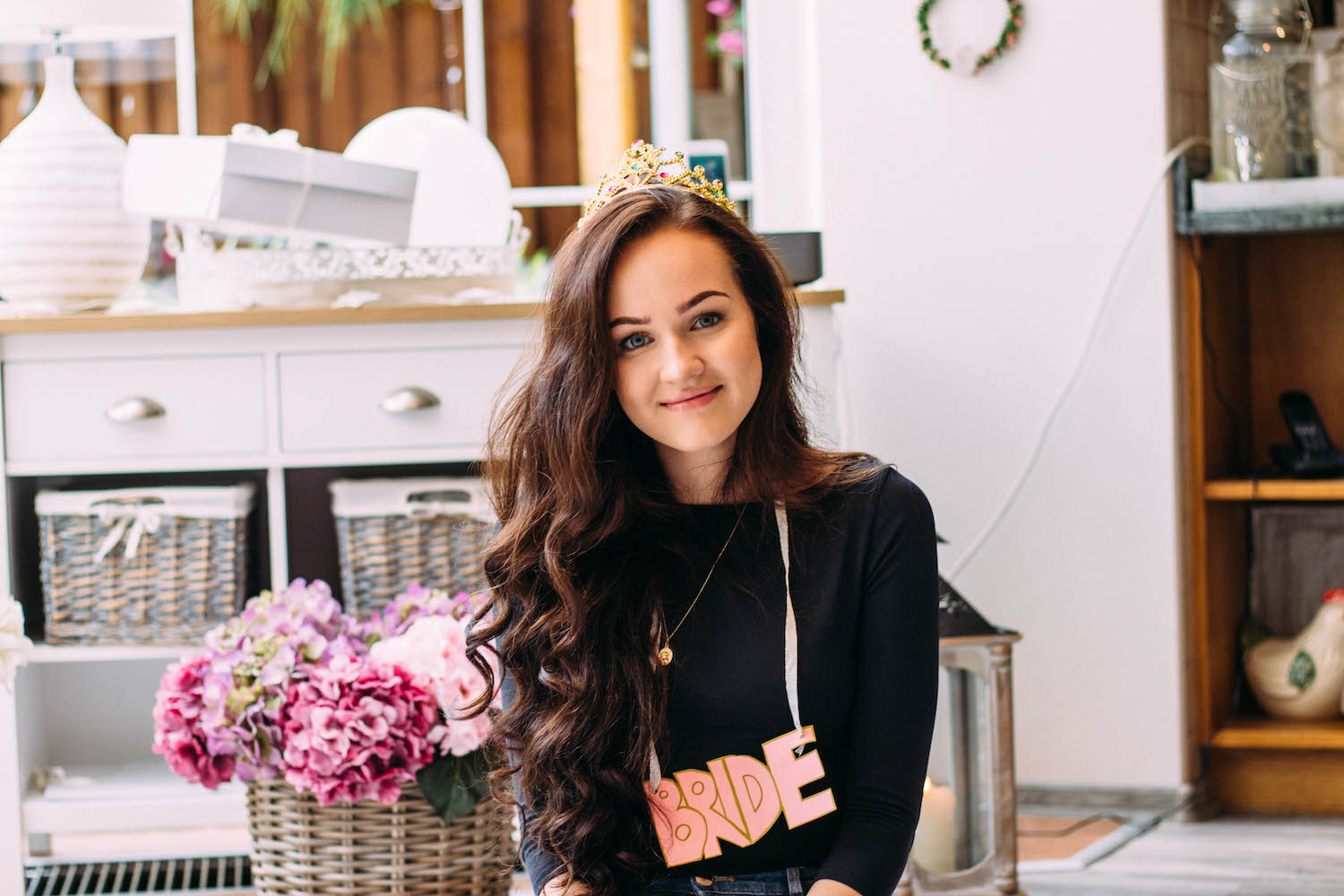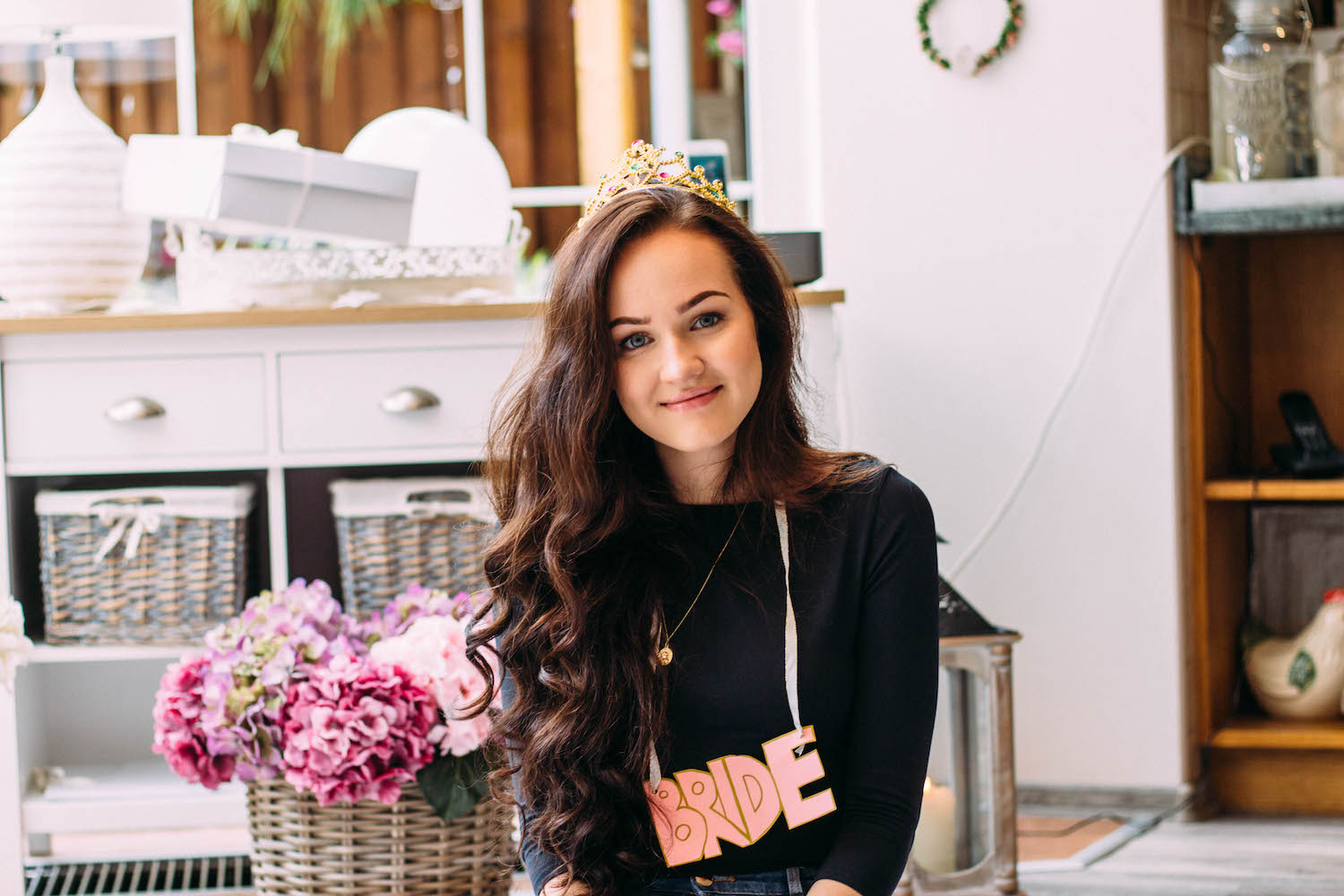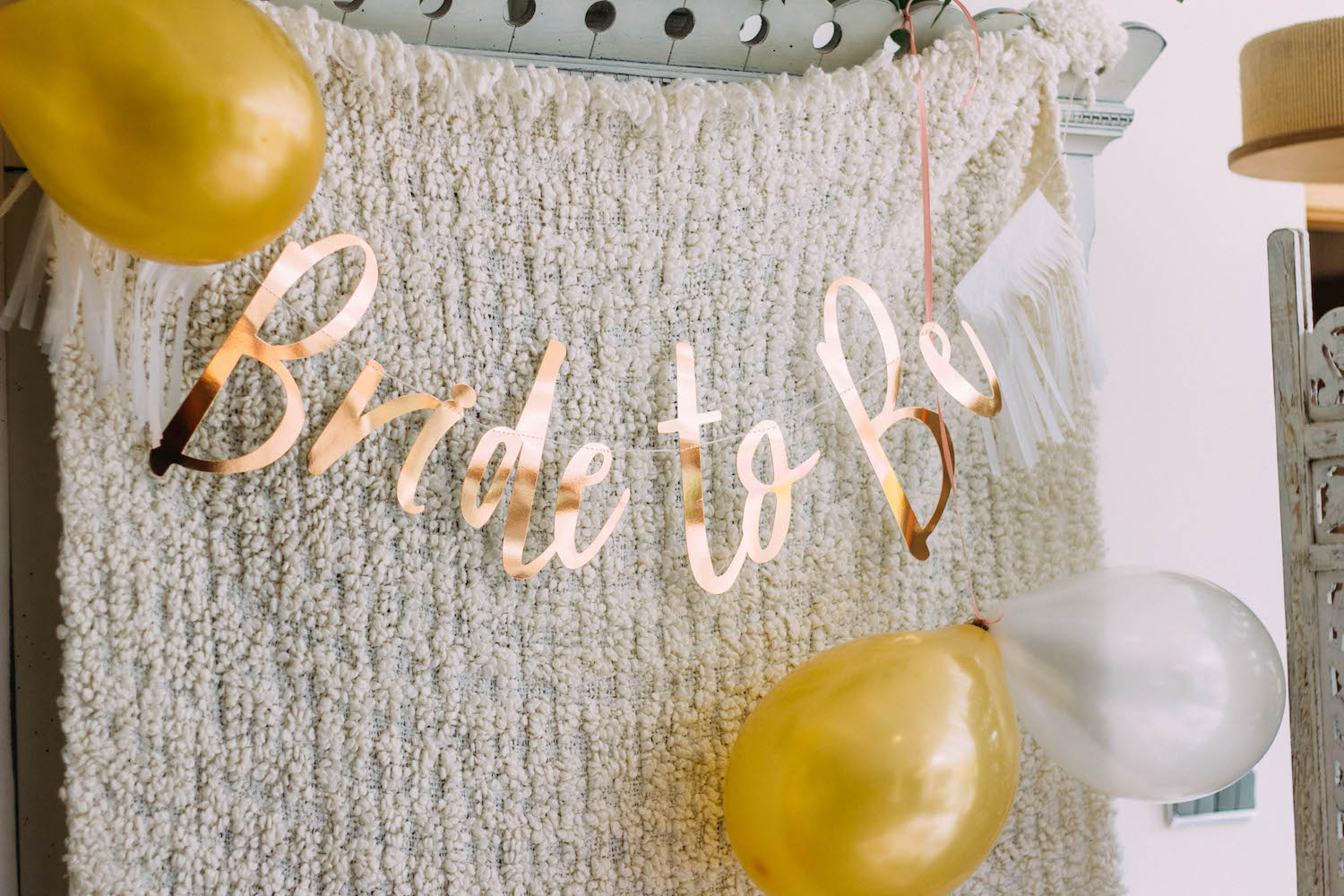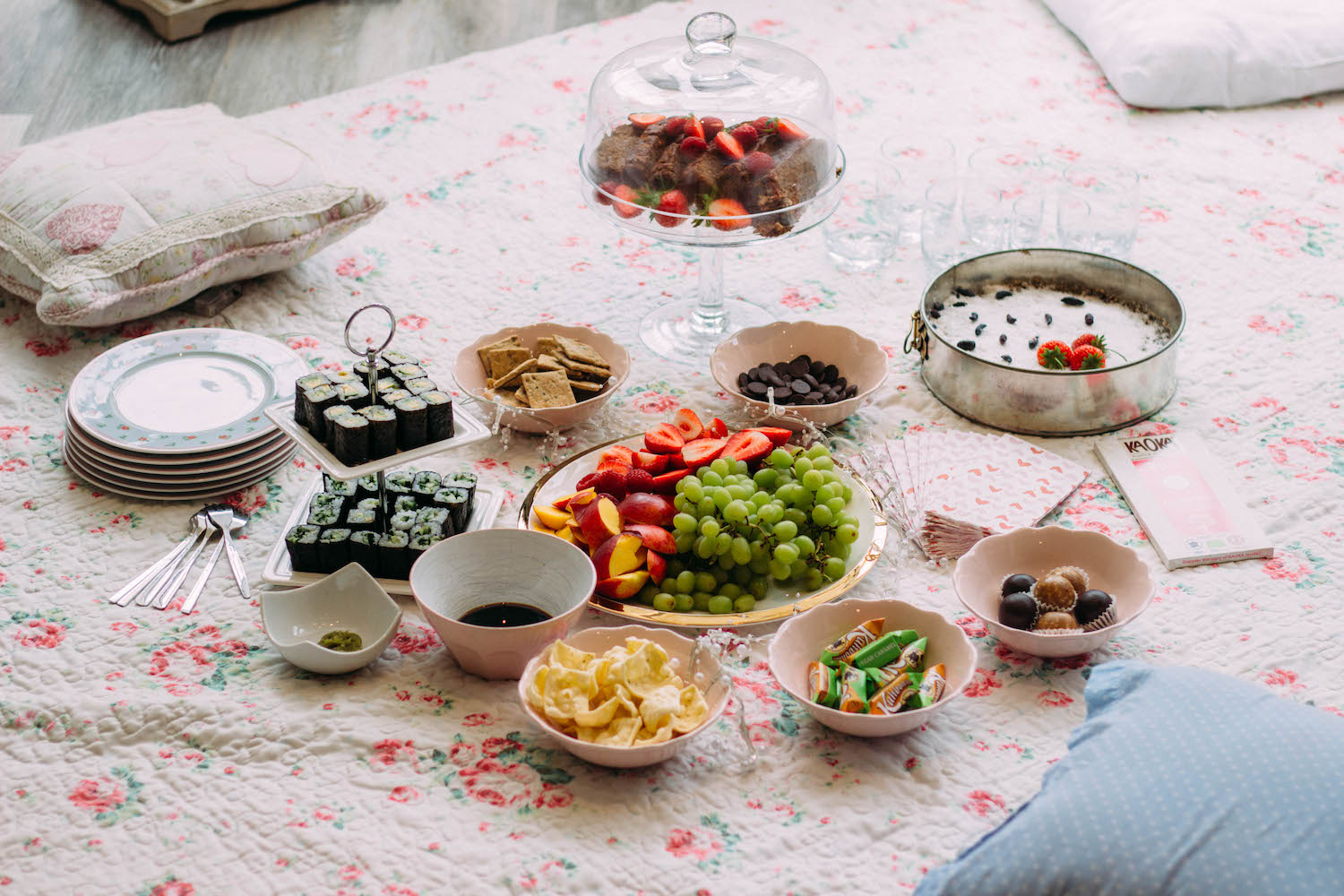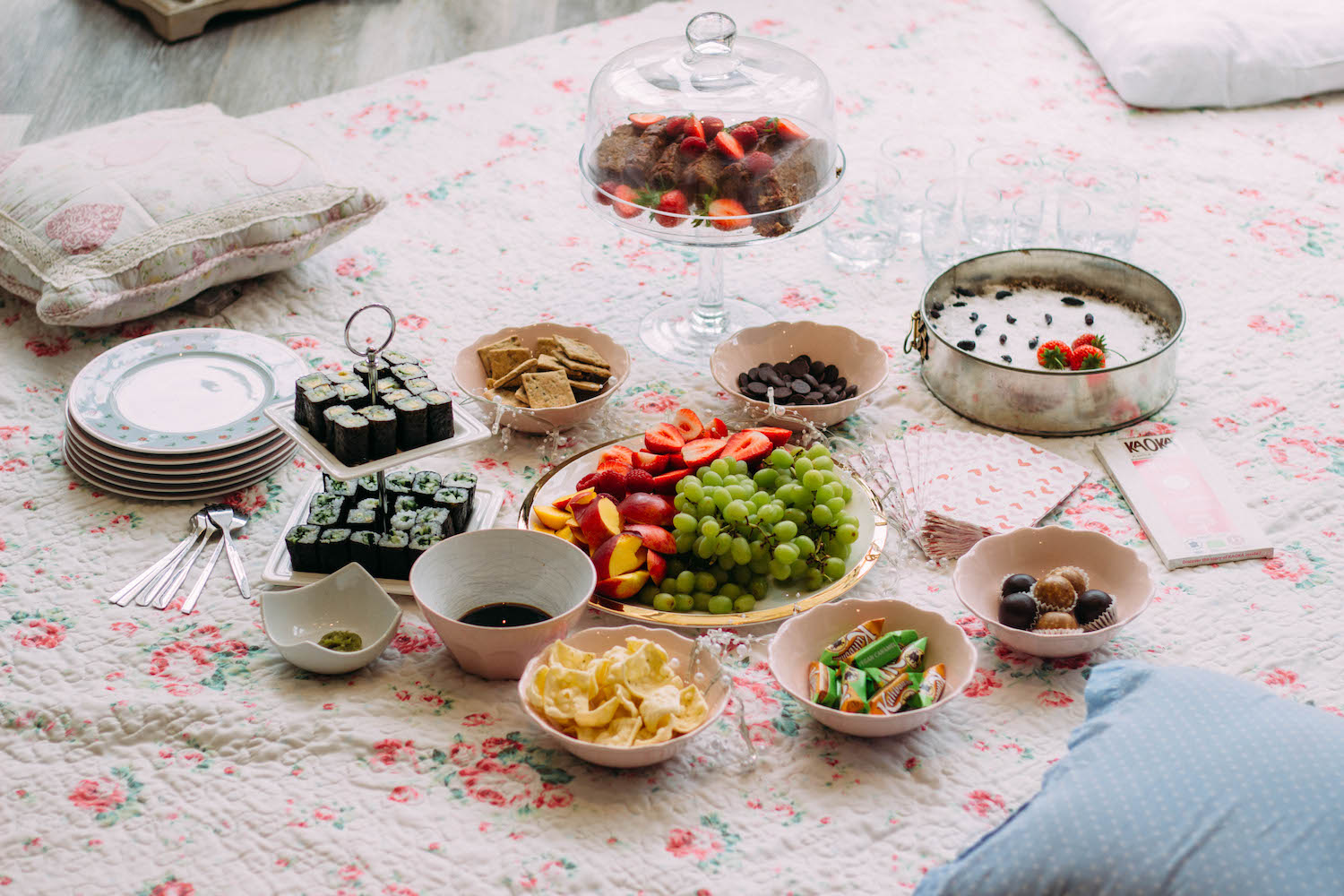 Pořádně jsme se najedly, daly si dortíky a čaj a potom jsme hrály krátkou hru, kdy jsem odpovídala na různé otázky a od každé jsem dostala nádherný dopis. A protože se pak najednou z ničeho nic objevilo sluníčko, šly jsme se na chvíli projít.
---
We ate a lot of yummy food, had cakes and tea and then we played a little game where I was answering some questions and all of them gave me wonderful letters. And then all of a sudden the sun came out so we went out for a walk.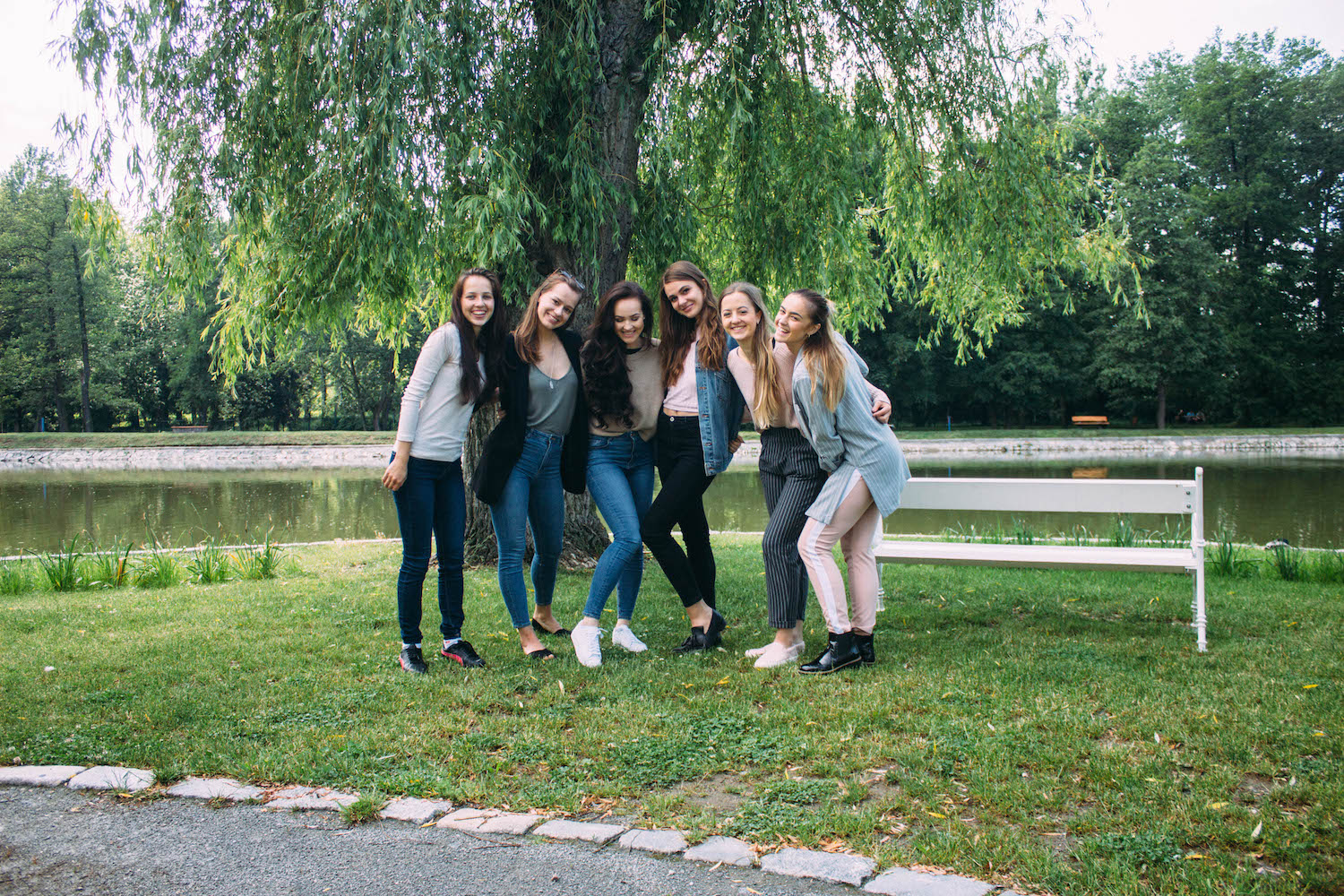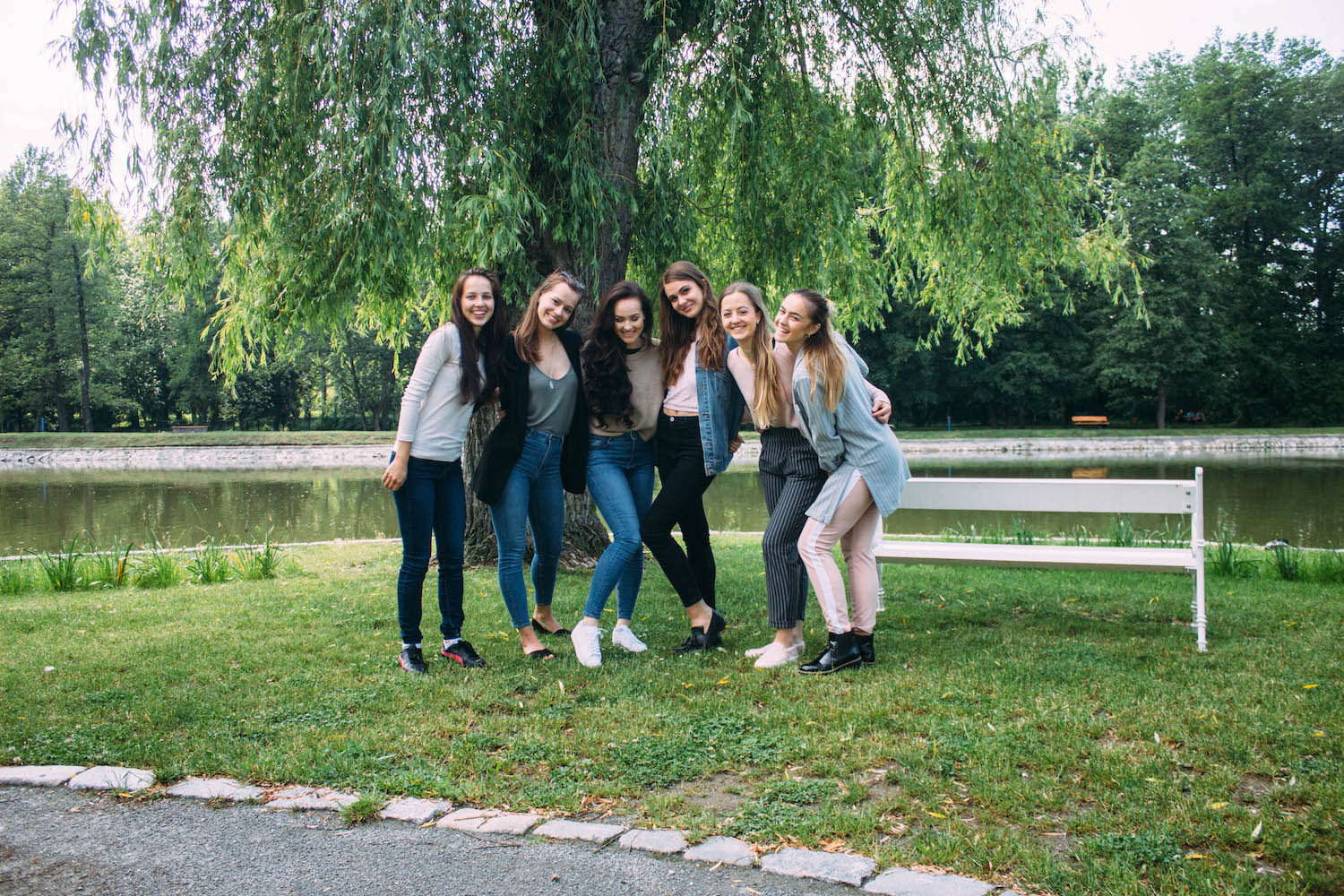 Holky vyrobily tuhle krásnou fotostěnu, takže potom jsme se asi sto let fotily.
---
My girls made this cute little photo wall so we were taking photos for like a year haha.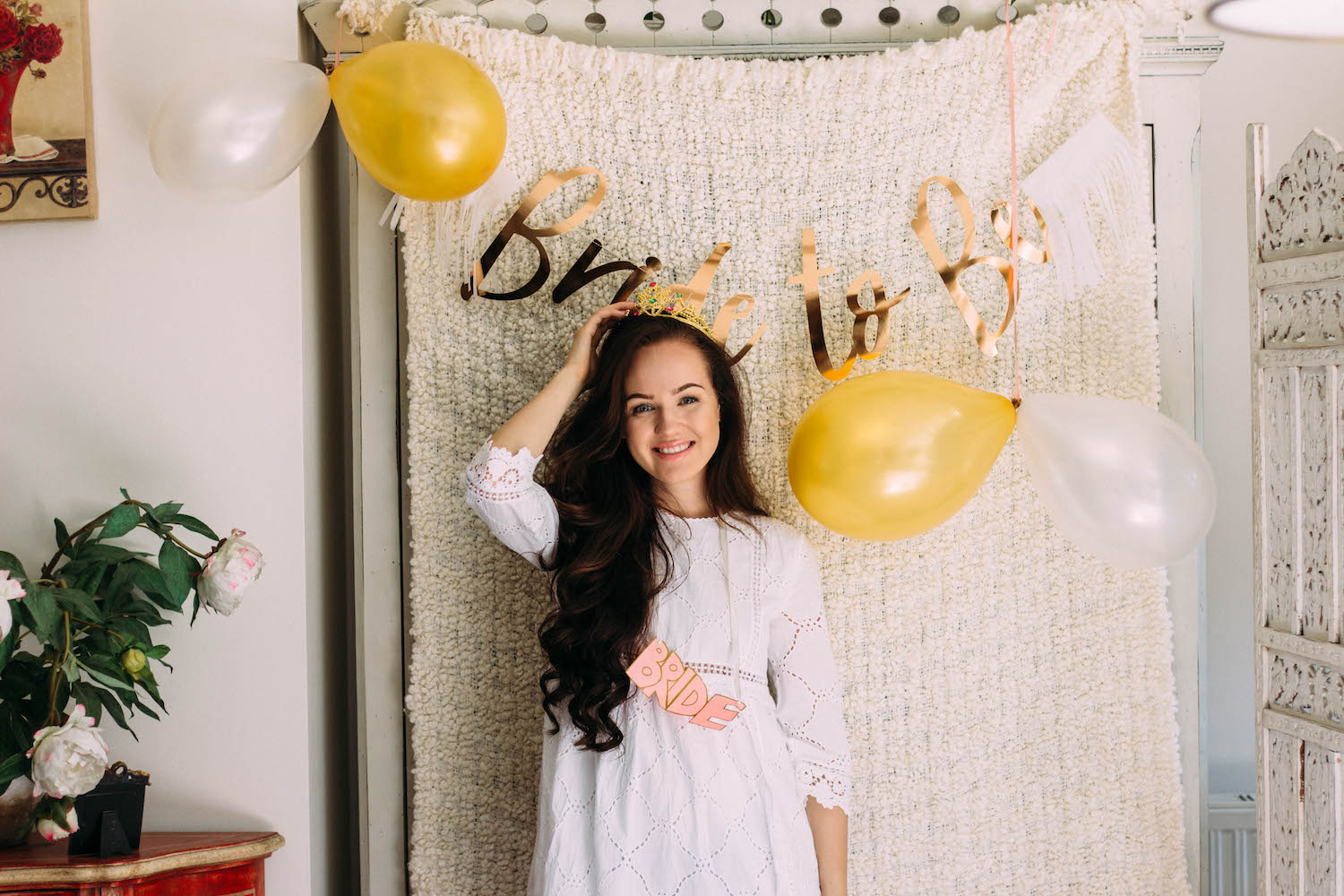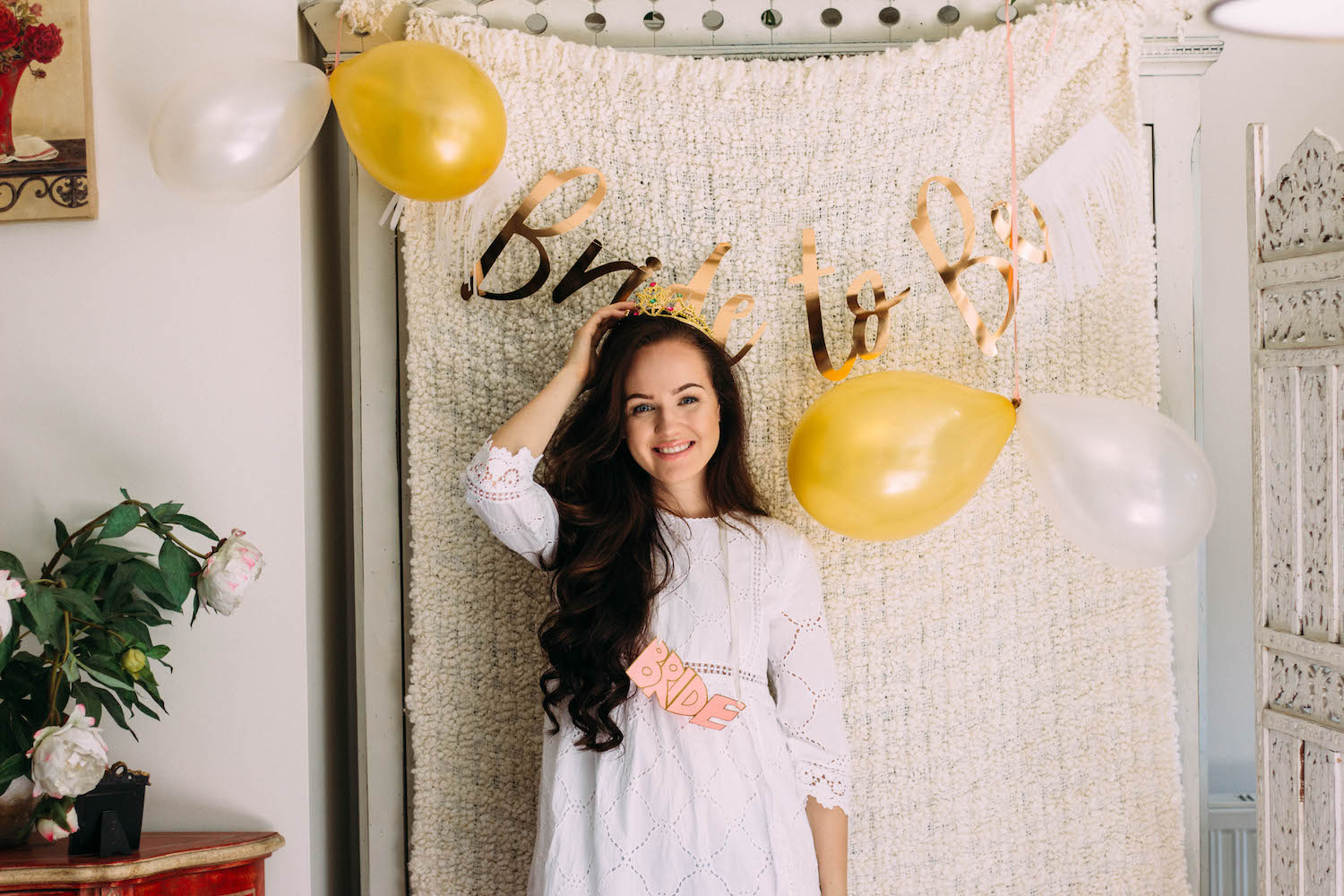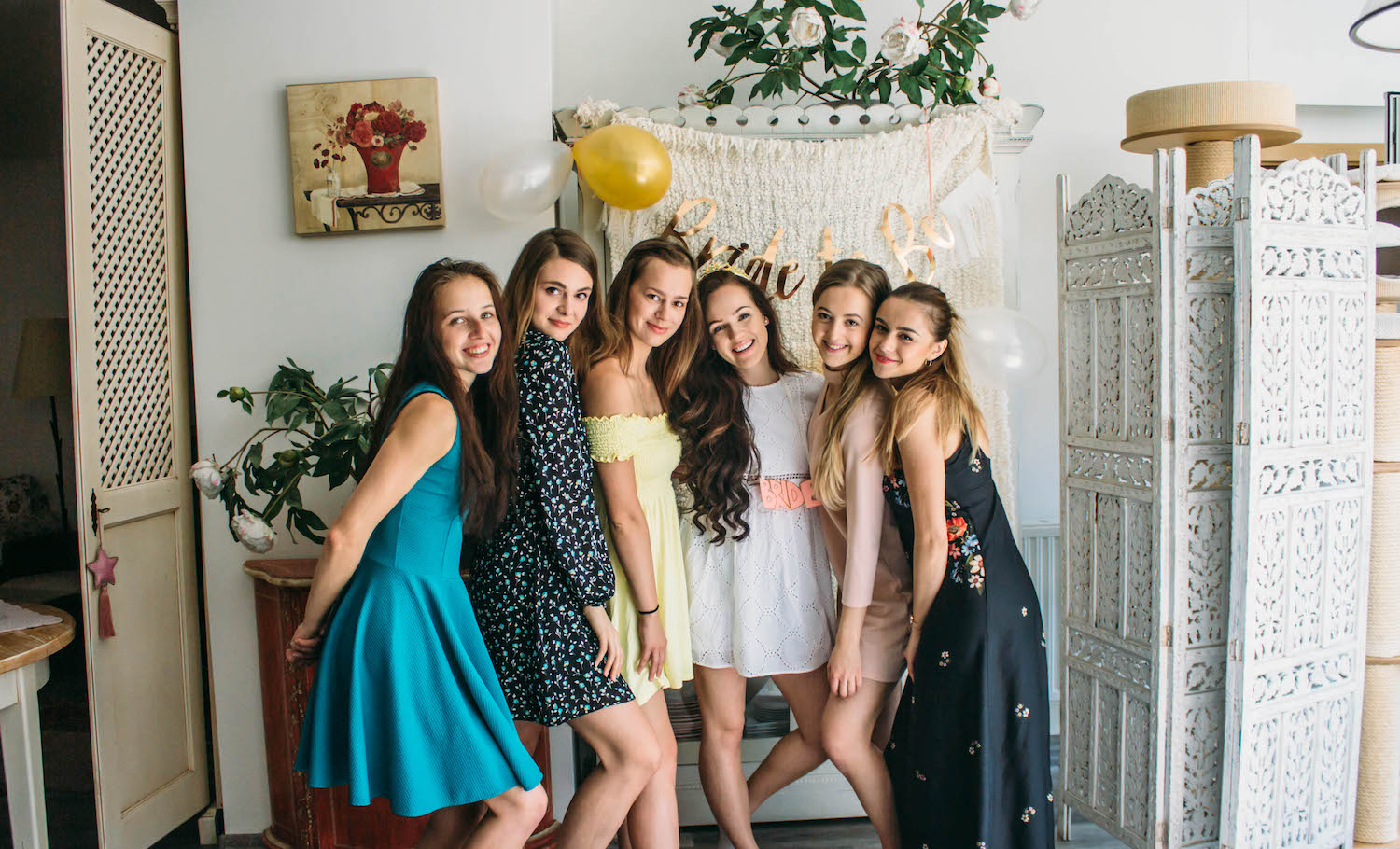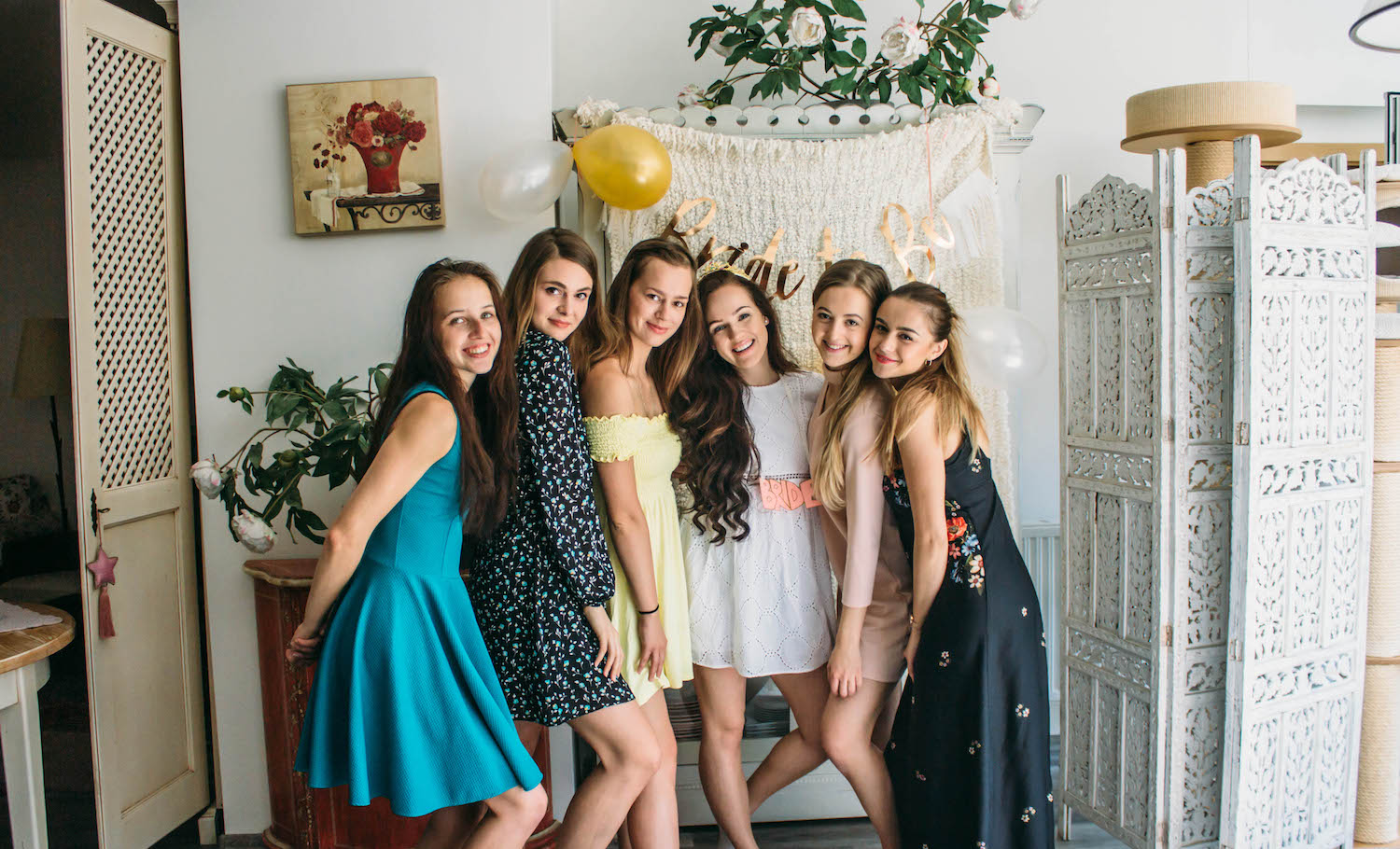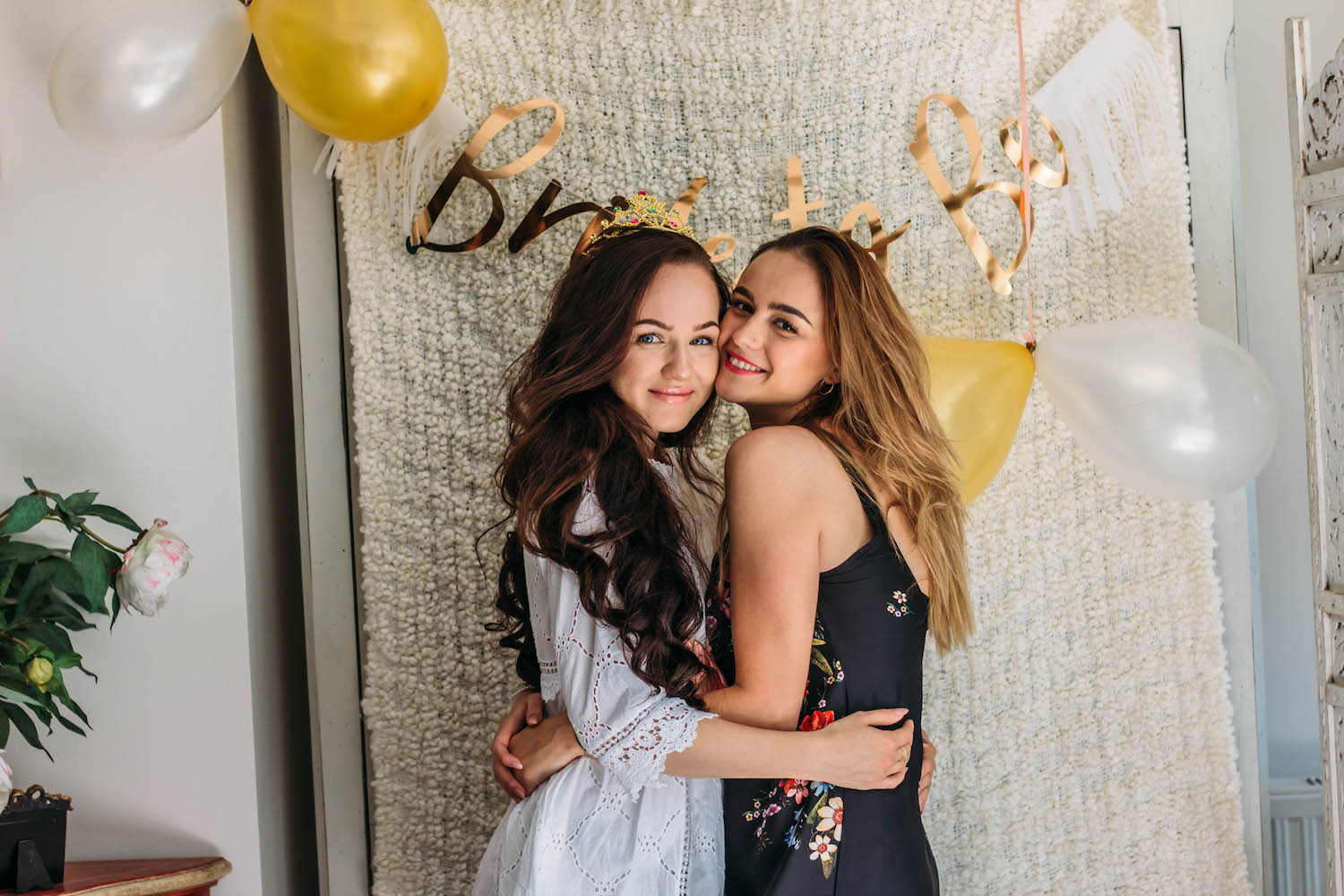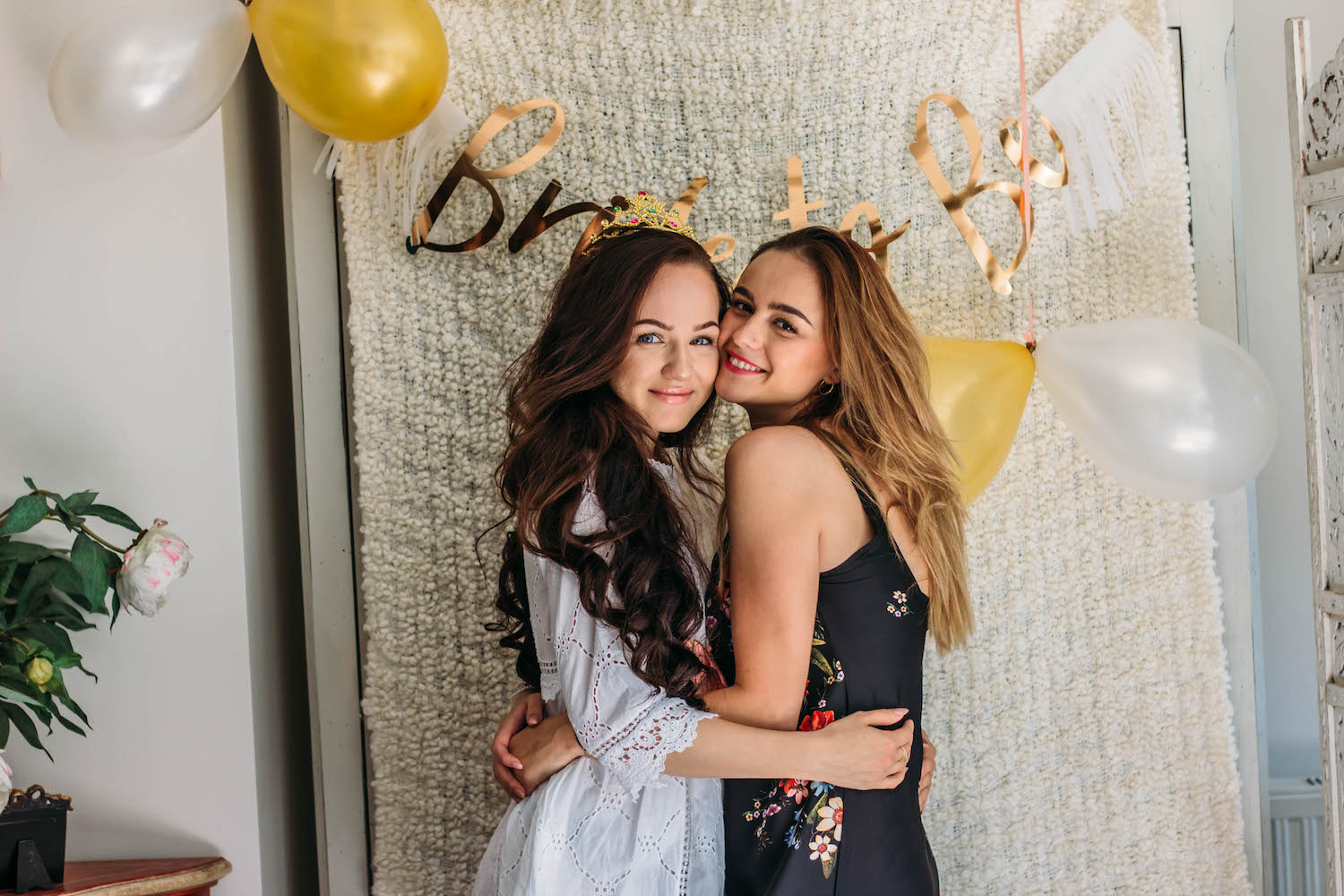 I na polaroid! <3
---
And some polaroid photos as well <3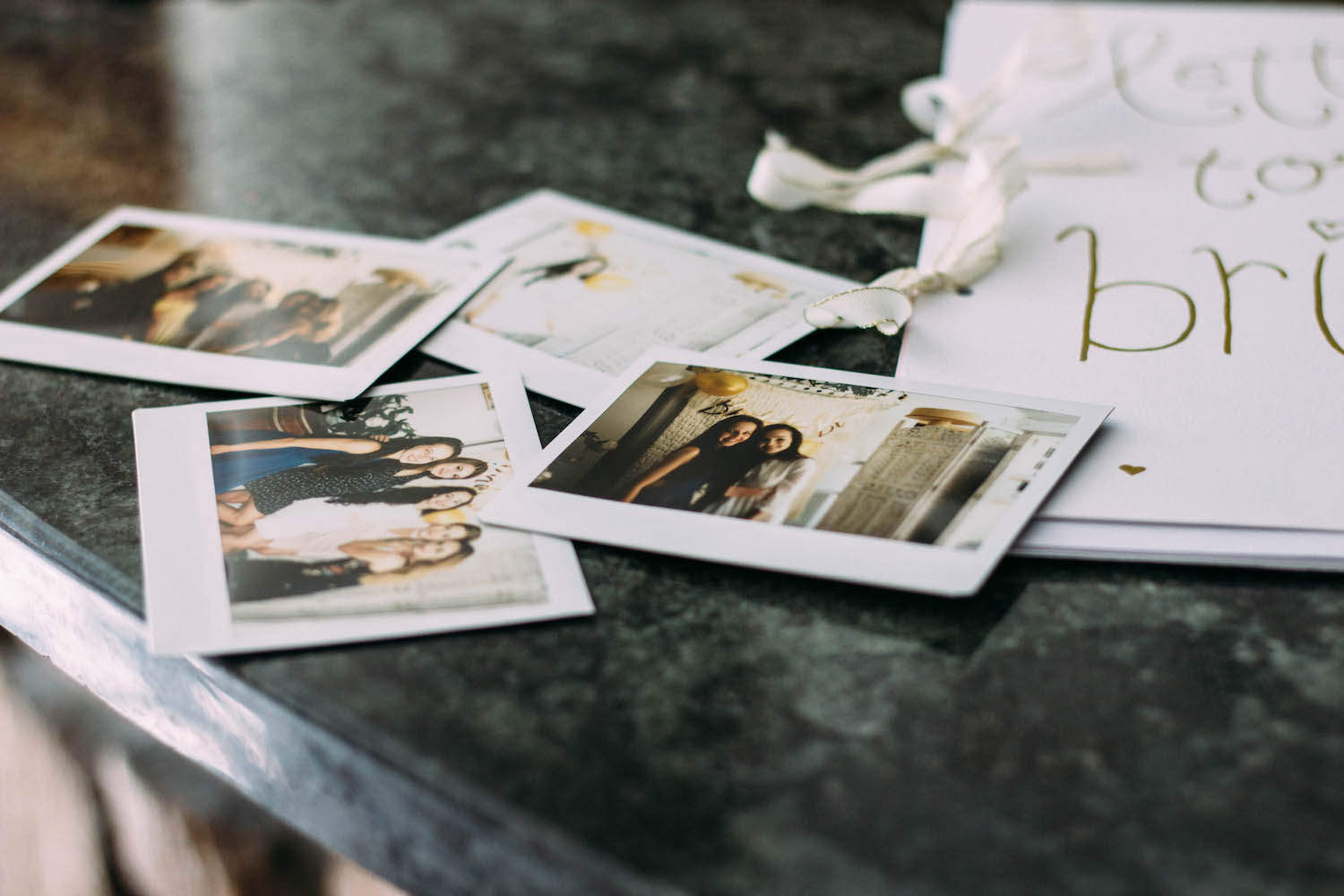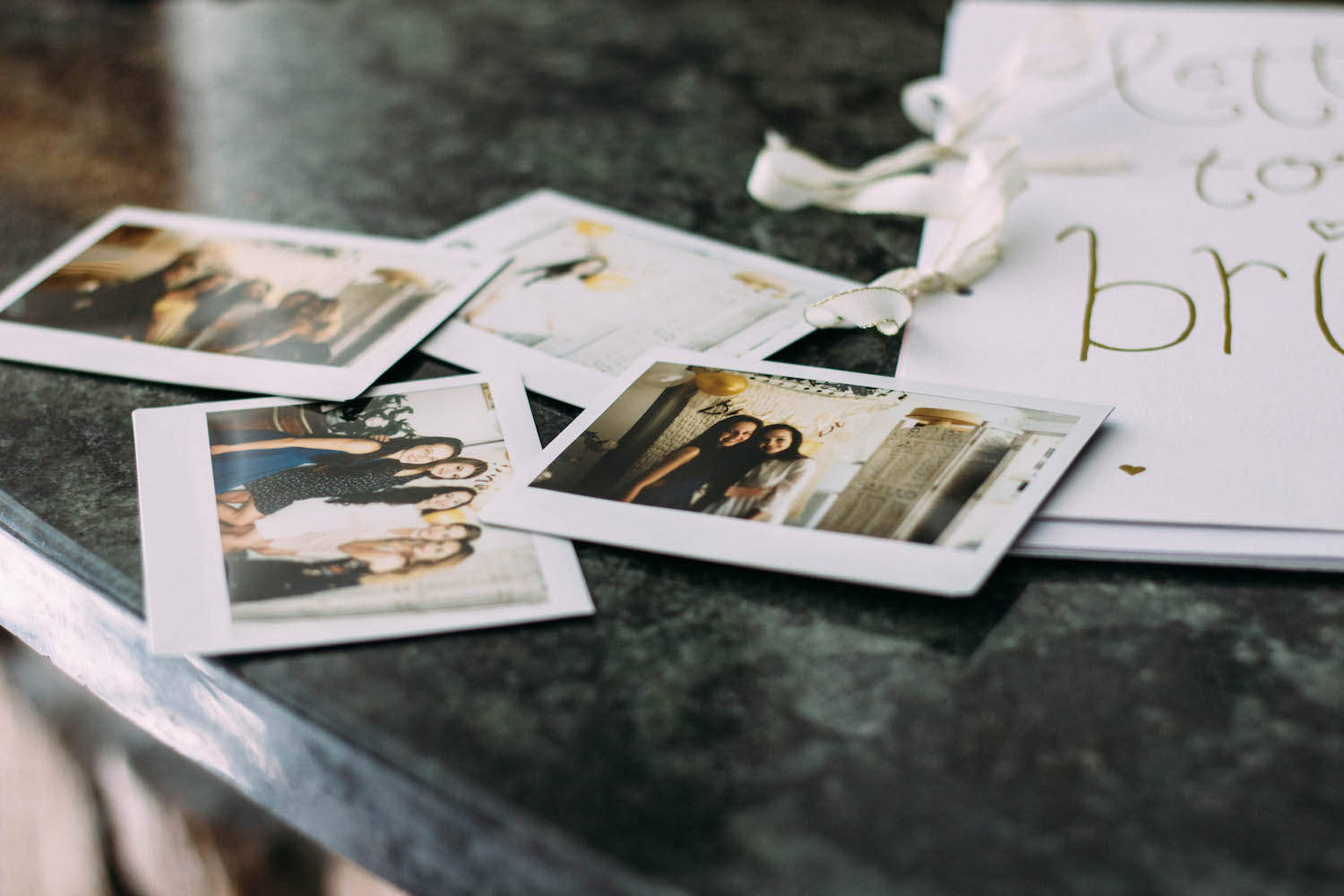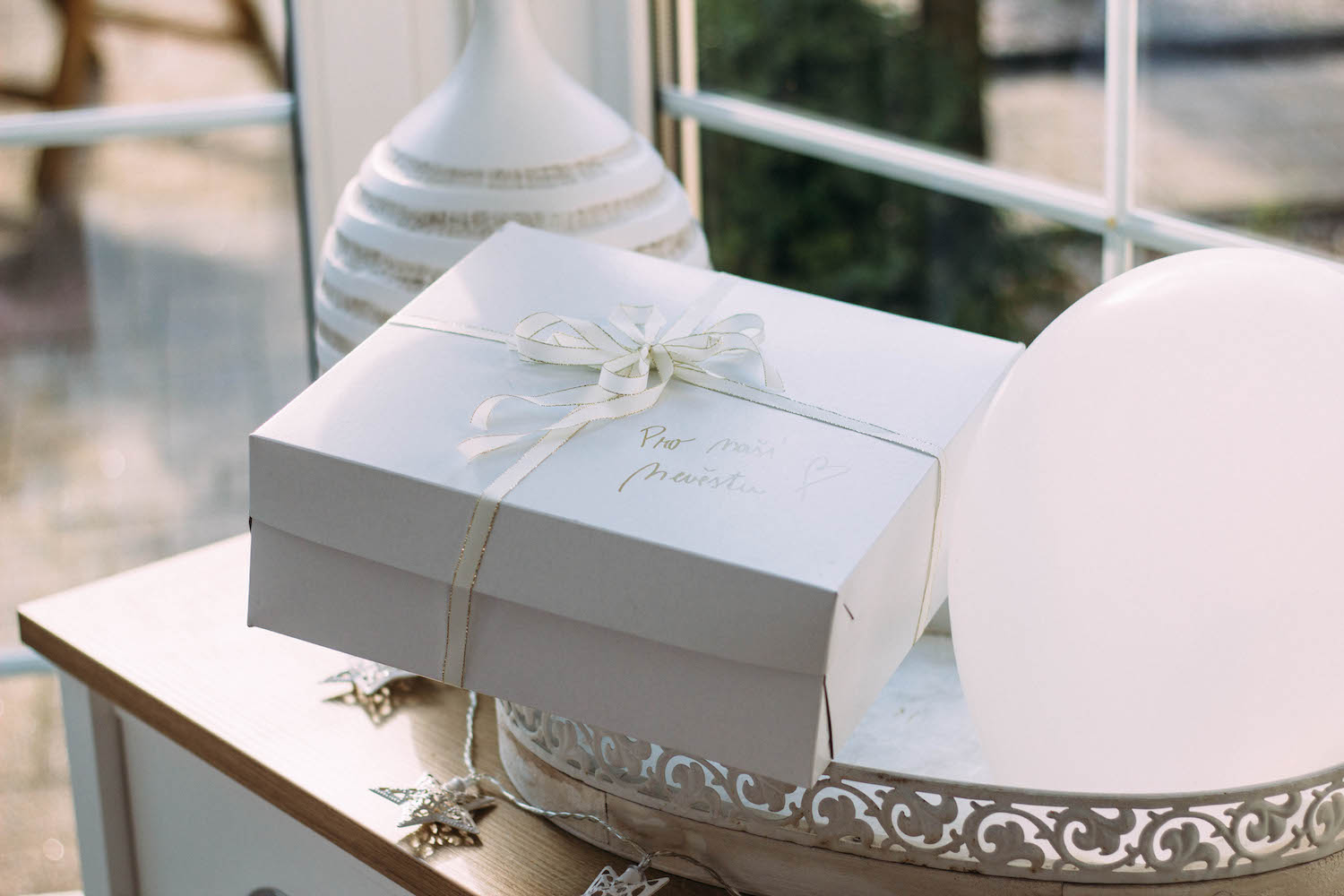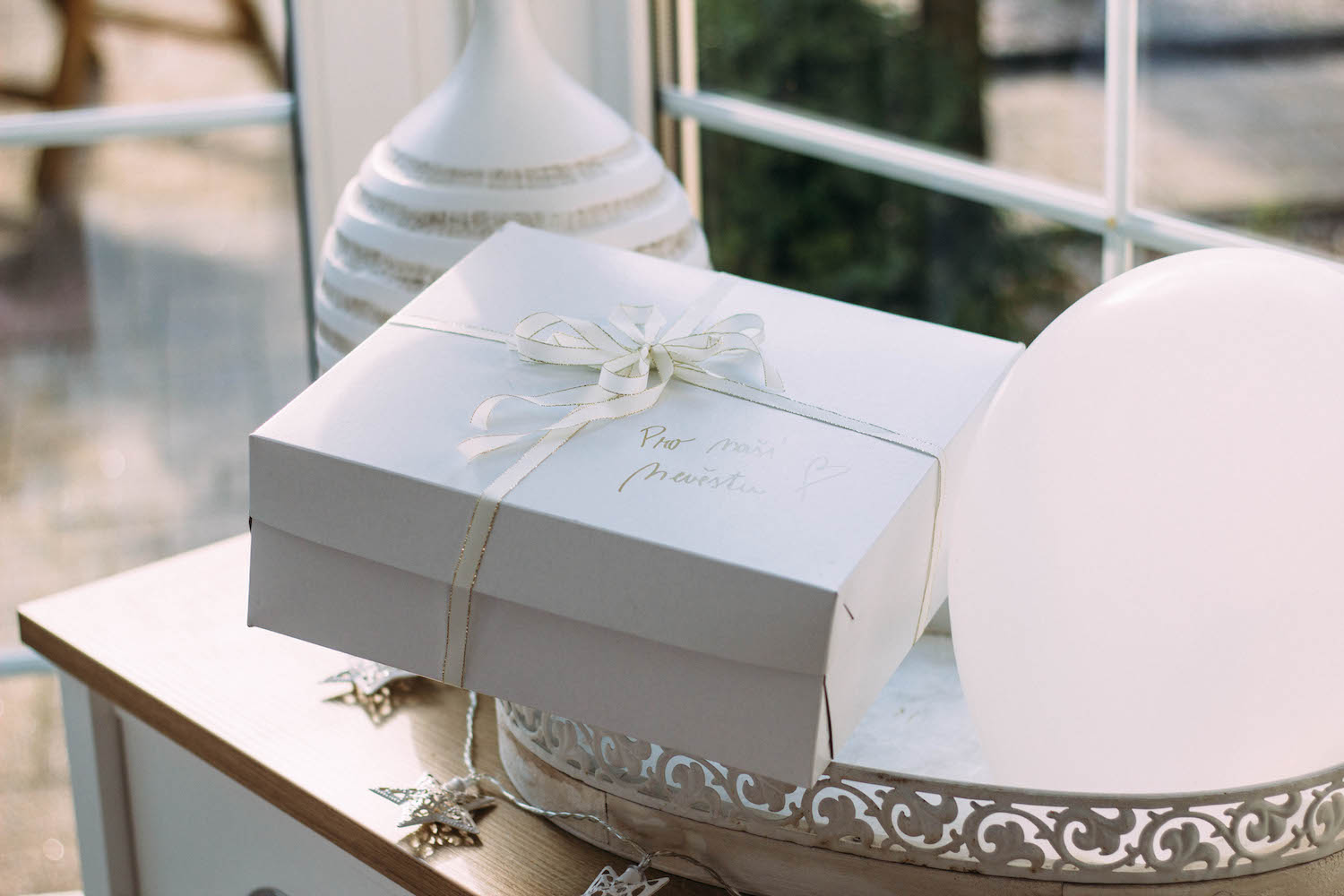 Potom jsme asi dvě hodiny hrály různé hry, odpovídala jsem na otázky, na které předtím odpovídal Vilda (trefila jsem se jenom 15x ze 30, haha), hrály jsme i Never Have I Ever nebo Jak dobře znáte nevěstu. Bylo to boží a hrozně jsme se nasmály <3
---
Then we were playing some games for about two hours, I was answering questions that my fiancé answered before (our answers matched 15 times out of 30, haha), we played Never Have I Ever or How well you know the bride. It was awesome and we had a lot of fun <3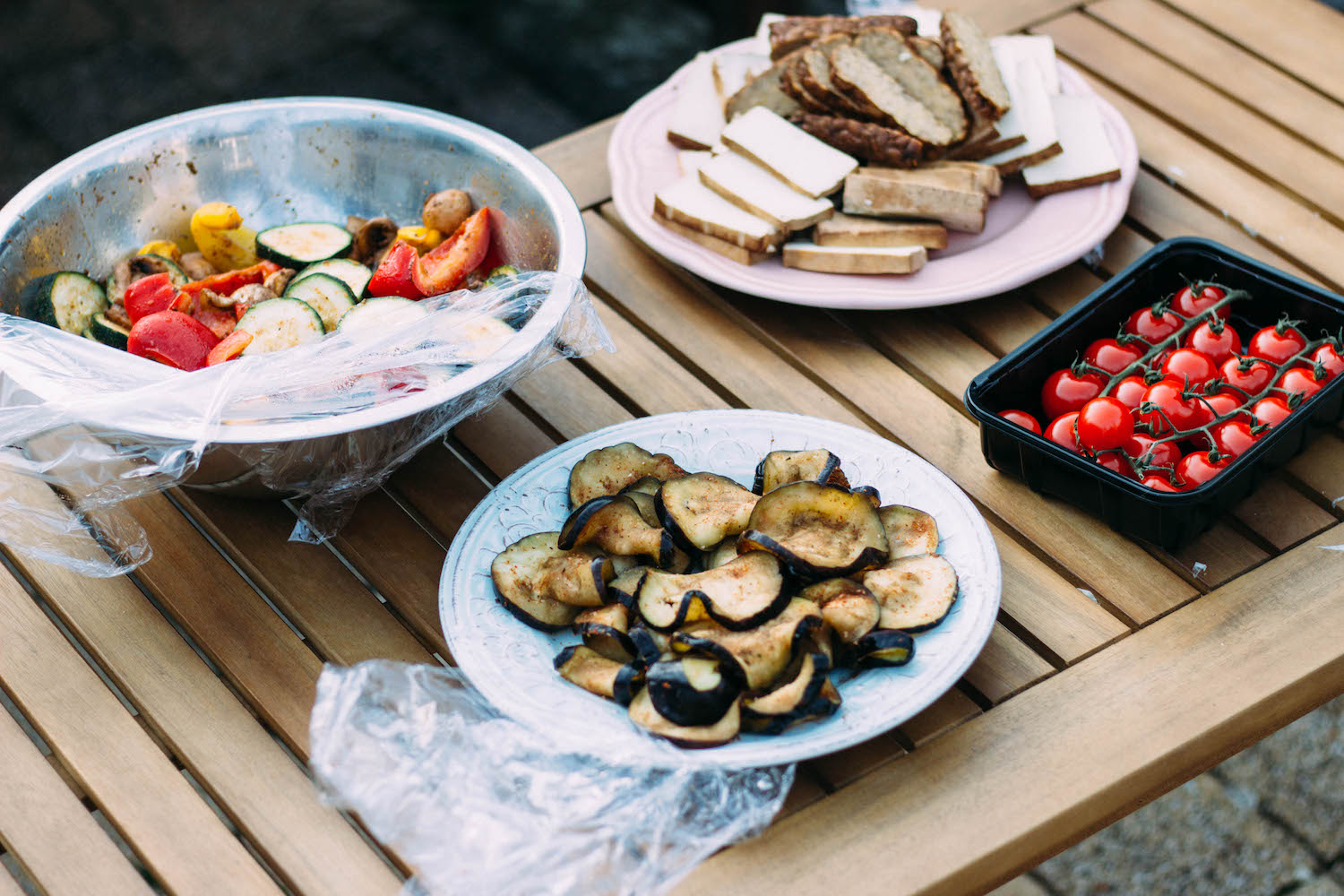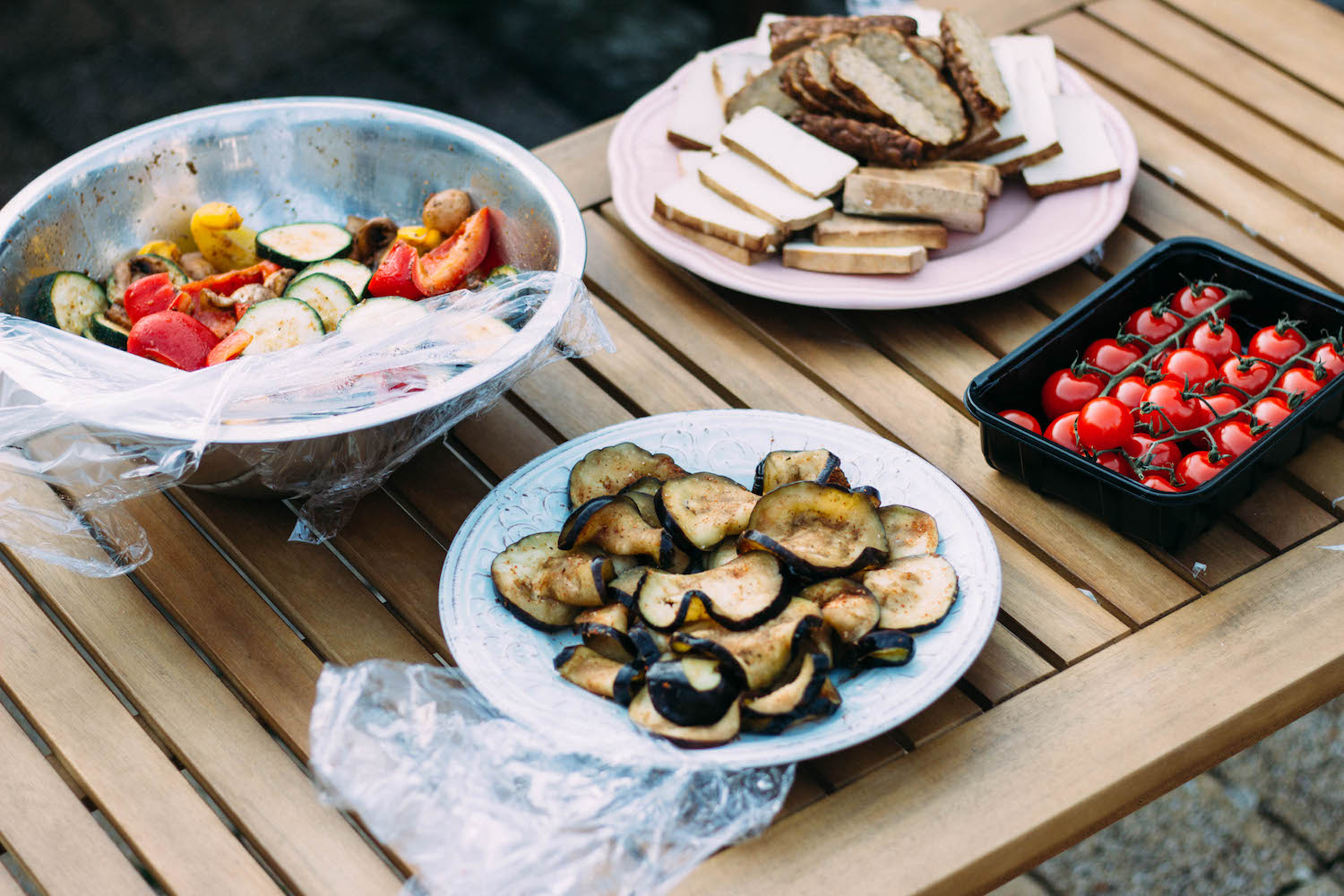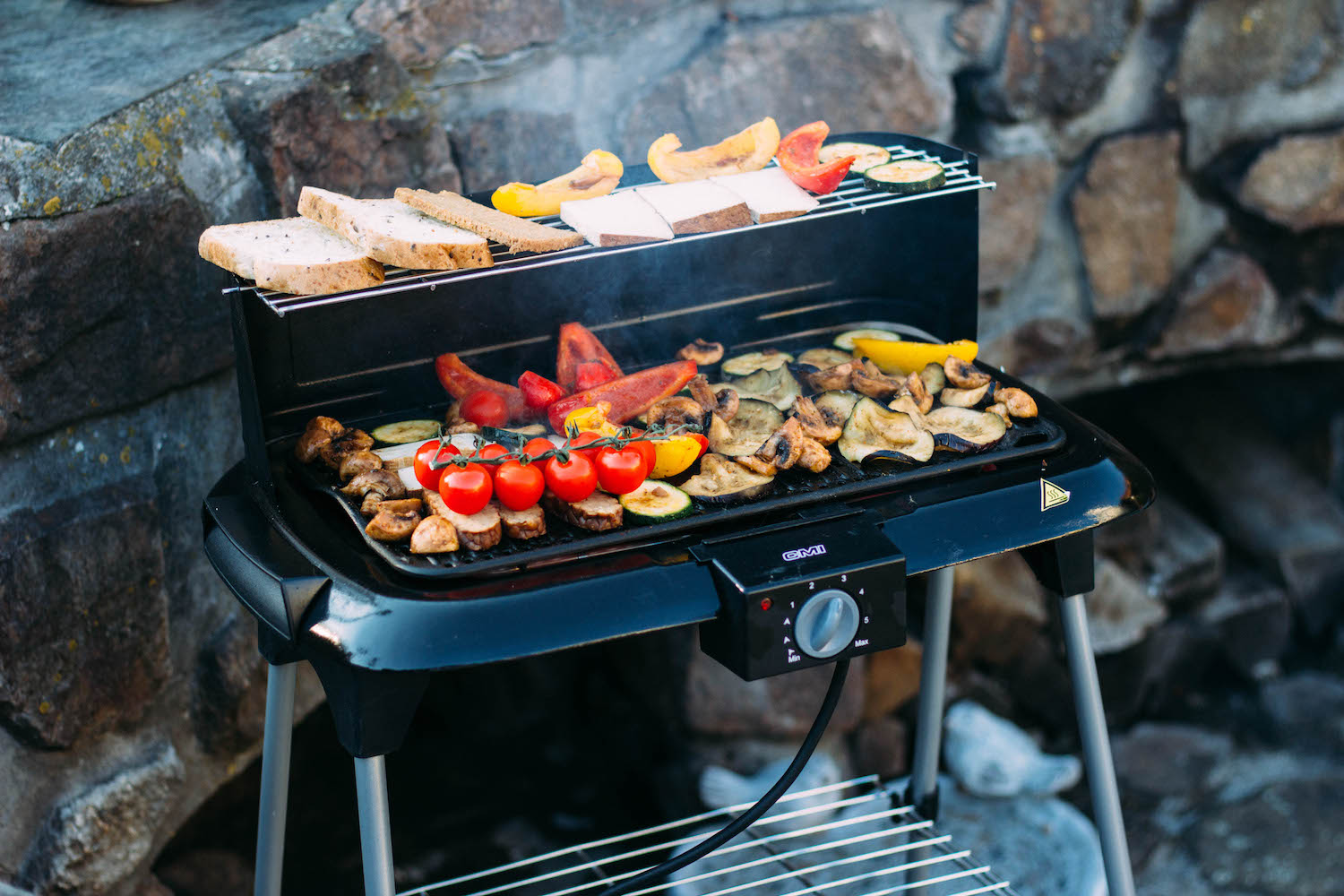 A pak jsme začaly grilovat! Fotky z večera a následujícího rána vám ukážu zase příště. Krásný zbytek neděle! xx
---
And then it was time for some BBQ! Next time I'll show you what we did in the evening and the following morning. Enjoy the rest of your Sunday! xx