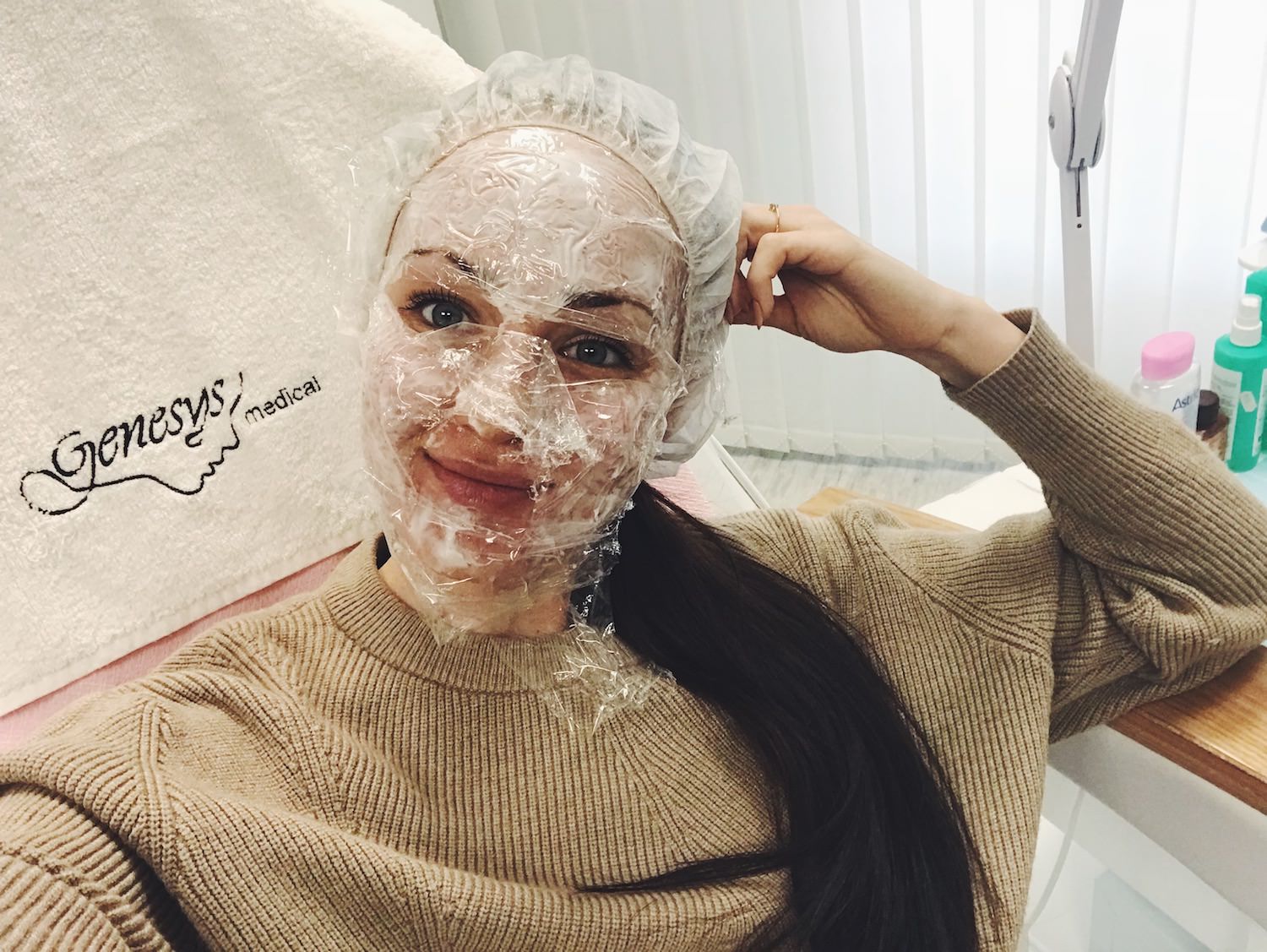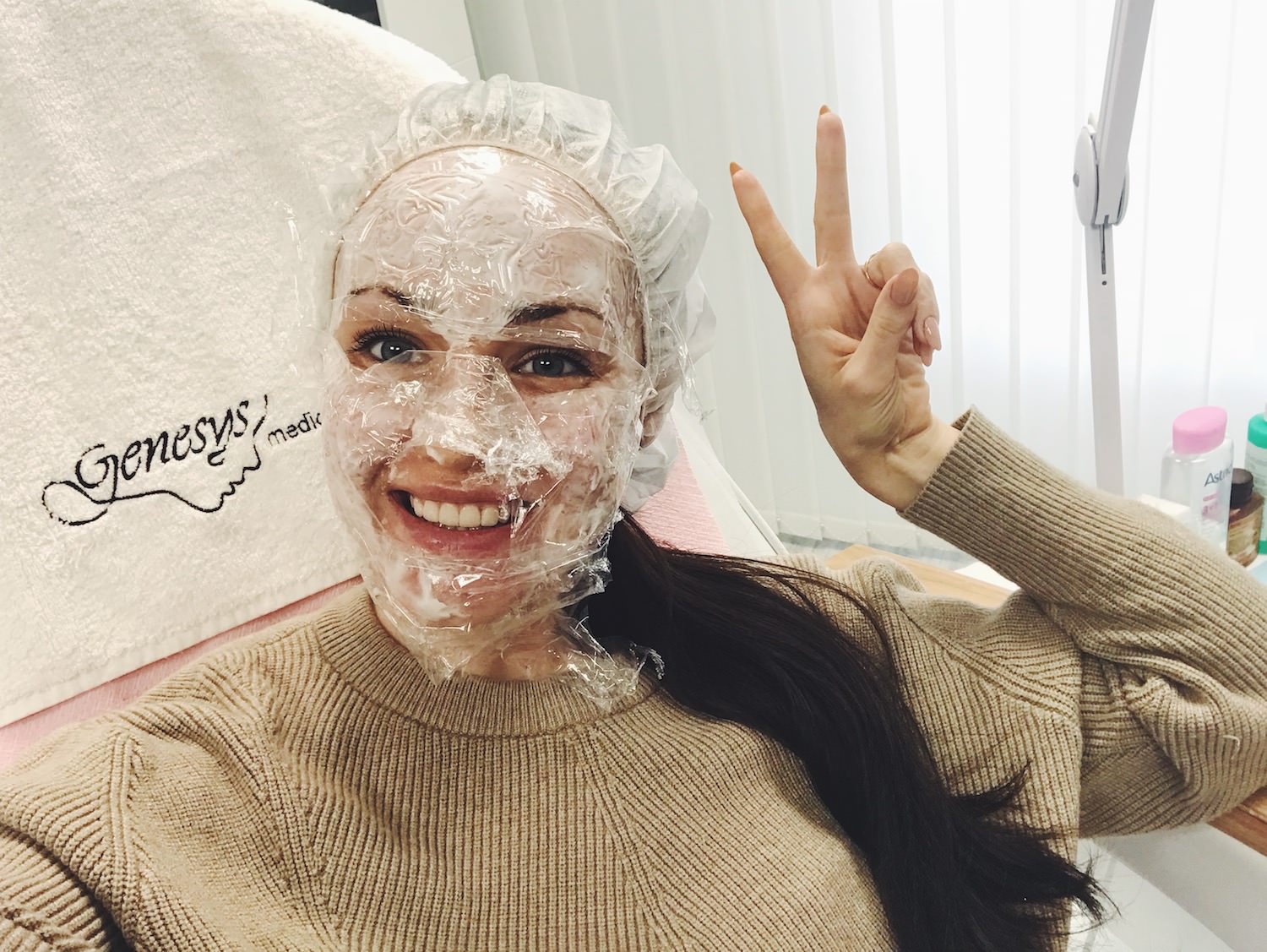 Baf! 😀 Krásnou sobotu všem, doufám, že si zatím užíváte víkend. Já včera byla po dvou měsících zase na dermapenu v Genesys medical (jestli jste nečetli můj první článek o mikrojehličkování, najdete ho tady), takže jsem rudá jako rajčátko a víkend trávím v poklidu domova zabalená v županu, patlám si na obličej plazmakrém, popíjím čaj a až dopíšu tenhle článek, vrhnu se na bakalářku. Jinak jsem včera využila příležitosti a začala jsem točit další weekly vlog, podařilo se mi udělat i pár záběrů ze zákroku, tak se na to můžete těšit. Asi se i pobavíte, až uvidíte, jak teď vypadám, obzvlášť jestli jste neviděli moje insta stories po prvním dermapenu, haha.
Chodí mi dotazy, jestli to opravdu funguje, a moje odpověď je jednoznačně JO! Chystám o tom speciální článek, kde vám ukážu fotky před a po, já na to chodím hlavně kvůli červeným jizvičkám po akné a už po prvním ošetření mi viditelně vybledly. Sama jsem byla trochu skeptická, nevěděla jsem, do čeho jdu, ale to, co to s mojí pletí udělalo hned napoprvé.. pořád jsem se prohlížela v zrcadle a posílala kamarádkám fotky 😀 Takže jsem se včera na ošetření hrozně těšila, jak už jsem věděla, do čeho jdu a hlavně jaké to má výsledky. No nic, konec prokrastinace, jdu na tu bakalářku! Užijte si den <3
---
Hey babes! 😀 Hope I didn't scare you and hope you're having a great weekend so far. I went to Genesys medical yesterday to get my microneedling therapy done again (if you haven't read my first post about dermapen, you can find it here but it's in czech only so please use google translate, sorry for that!) so my face is red af so I'll spend my weekend at home, I'm moisturizing the skin with the special cream with plasma, drinking my green tea and when I'm finished with this blog post, I'll start working on my bachelor thesis. Anyways, I started my weekly vlog yesterday and I managed to get some shots from the needling as well so I'll show you in the vlog, it's probably gonna be quite funny, especially if you haven't seen my insta stories after the first therapy, haha.
You ask me a lot if it really works, and my answer is definitely YES! I want to make a special blog post about it where I'll show you my berofe and after photos, I do it for my acne scars and they reduced a lot after the first treatment. I was a bit sceptical to be honest, I didn't know what to expect, but how it transformed my skin..?! Incredible. So I was really excited yesterday, I knew how it works and especially what results I can expect. Well, end of my procrastination, let's do some school work. Have a lovely day <3