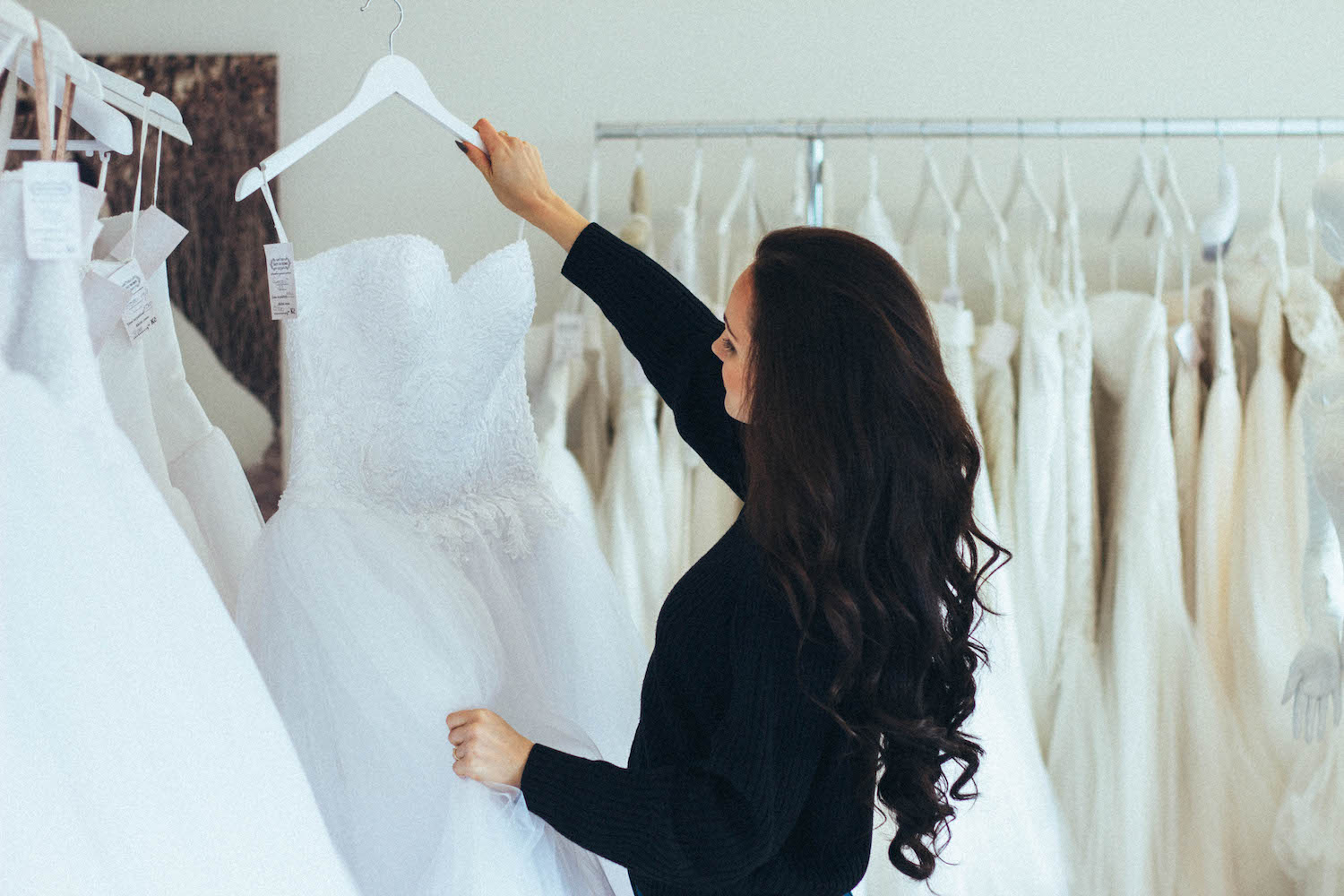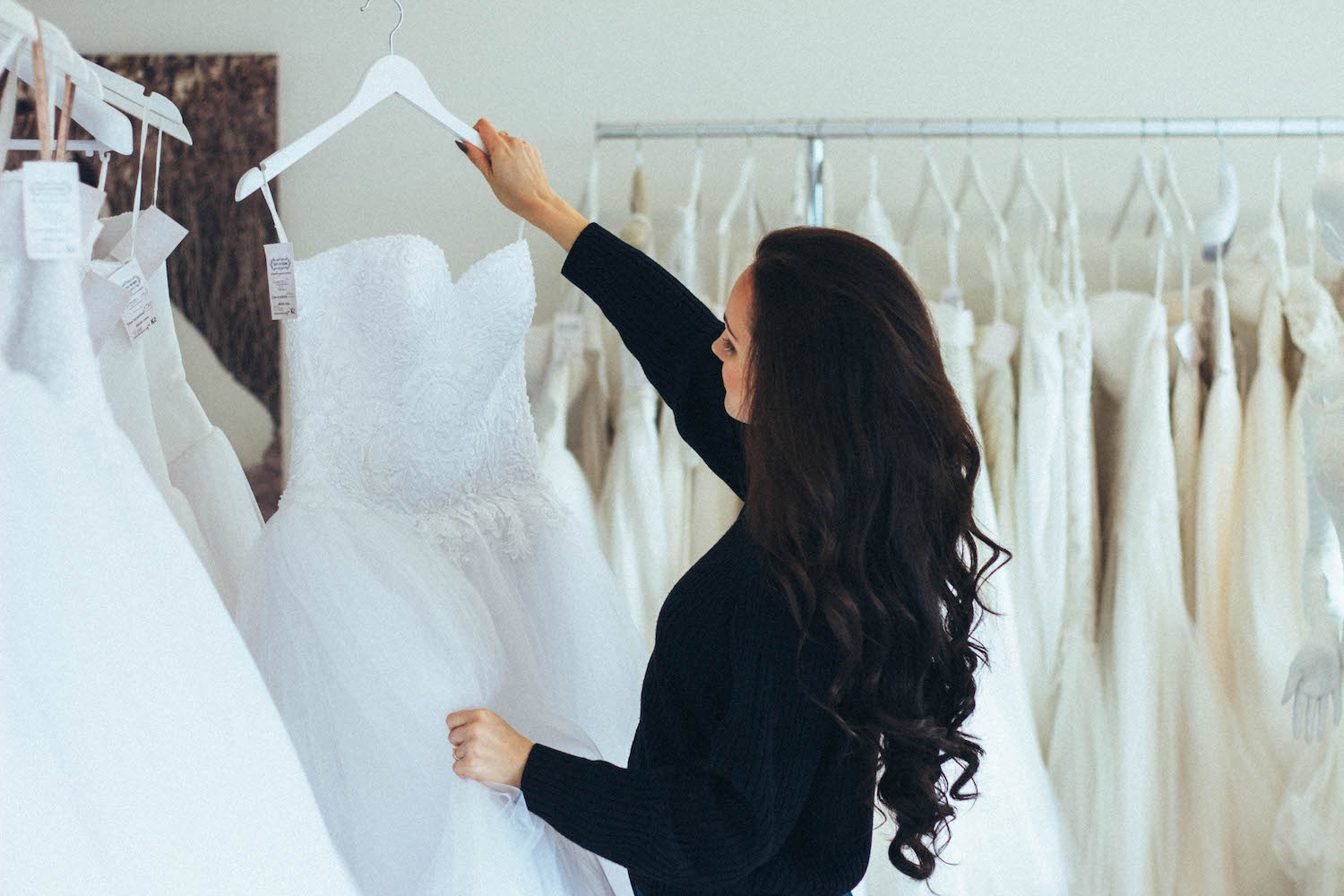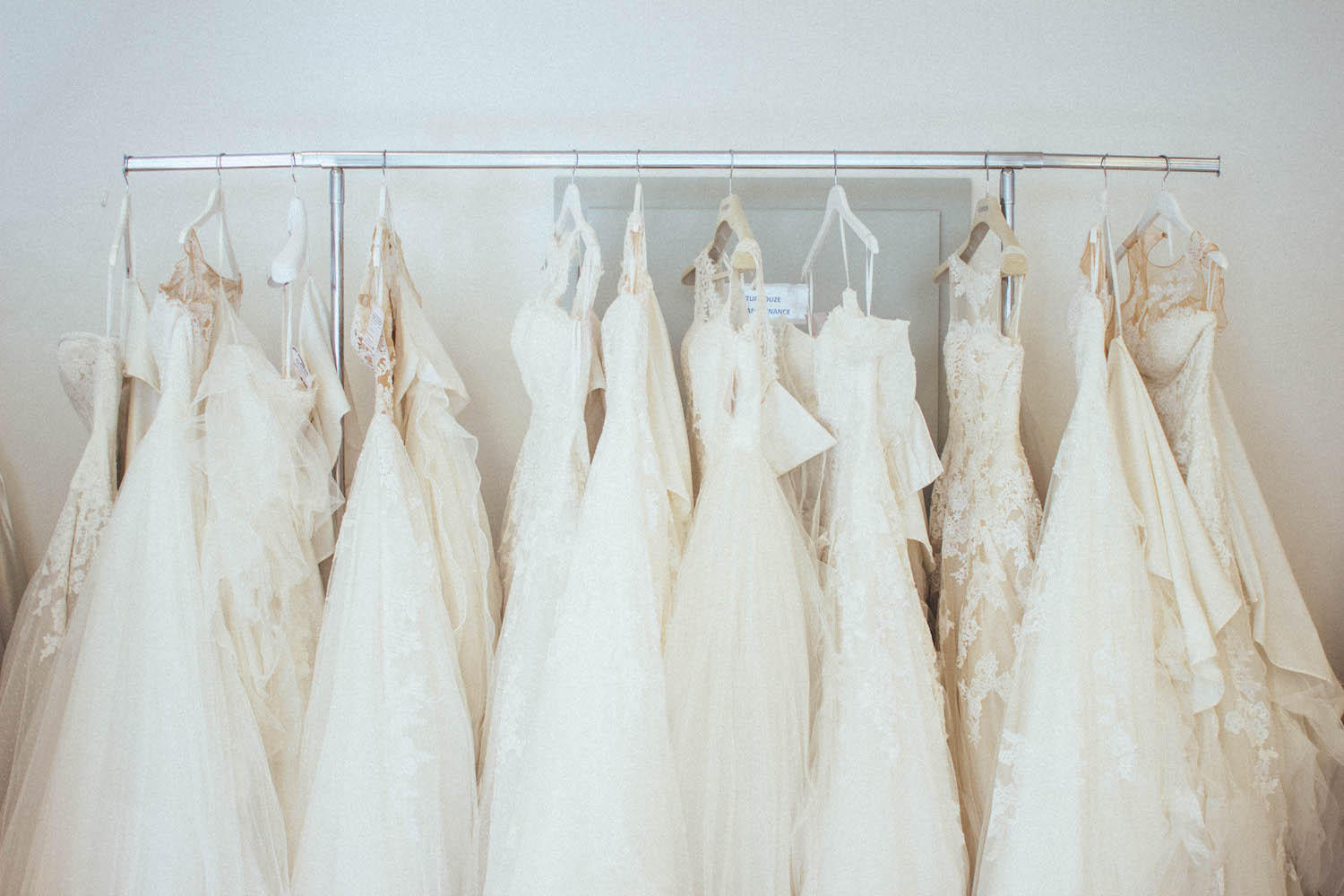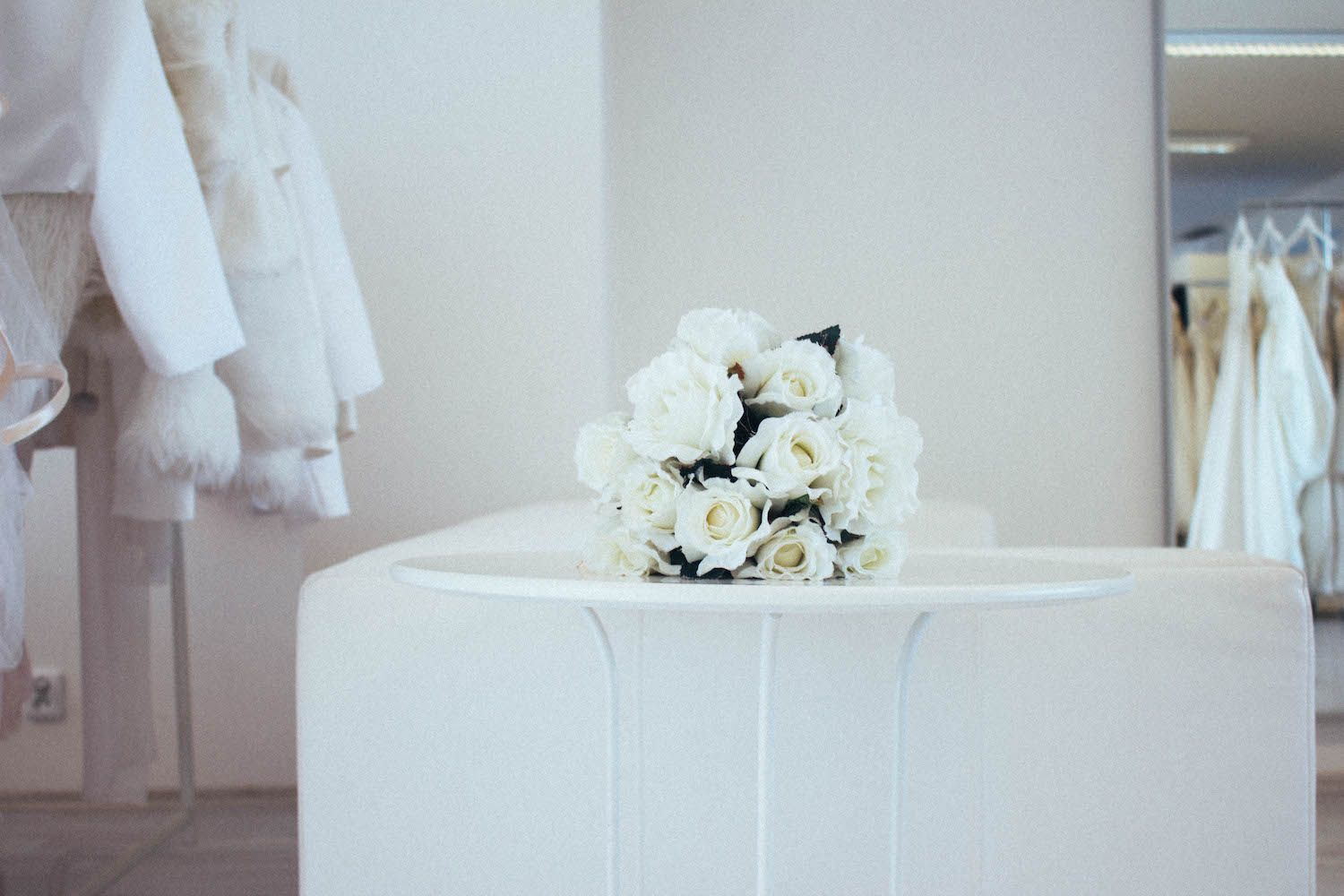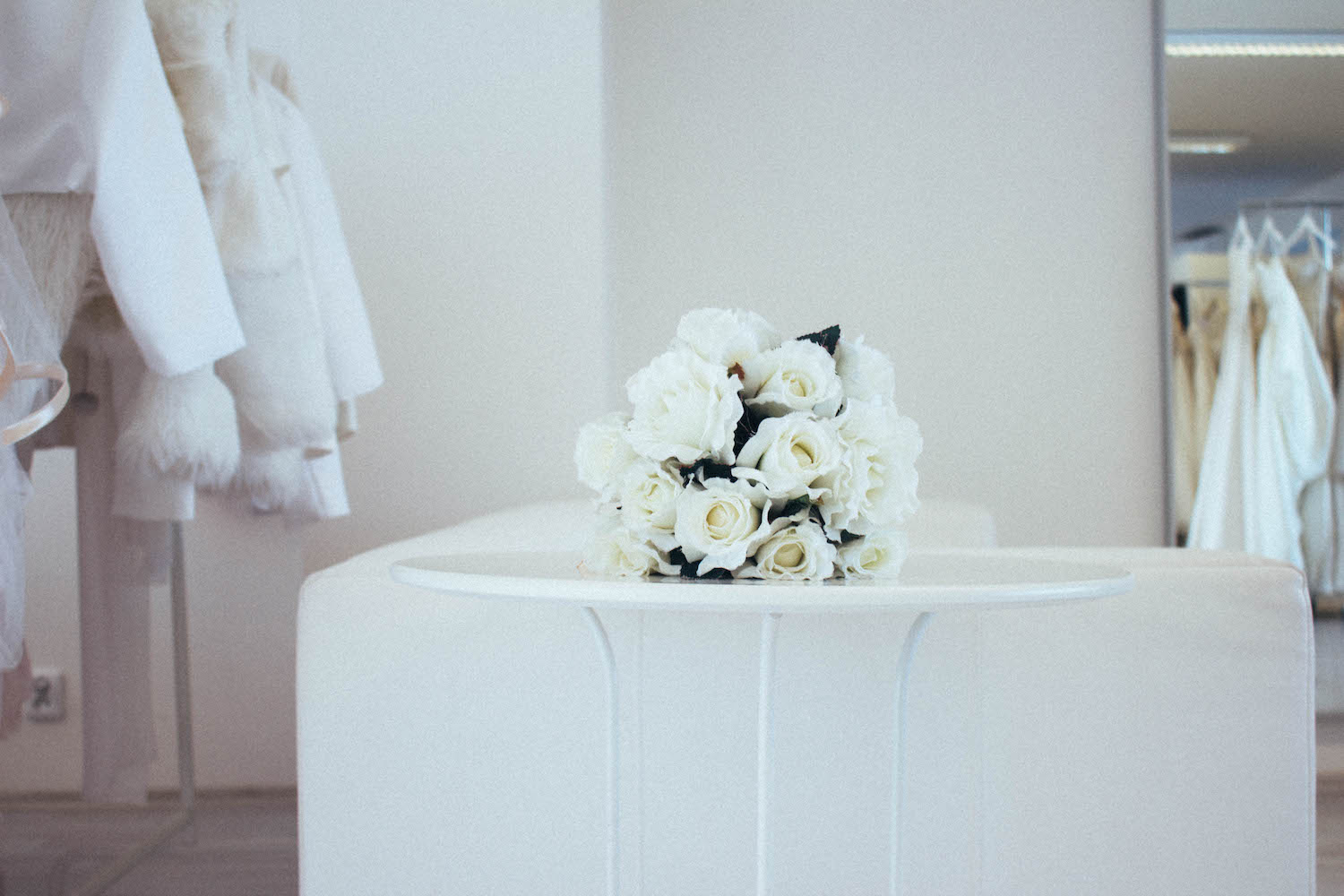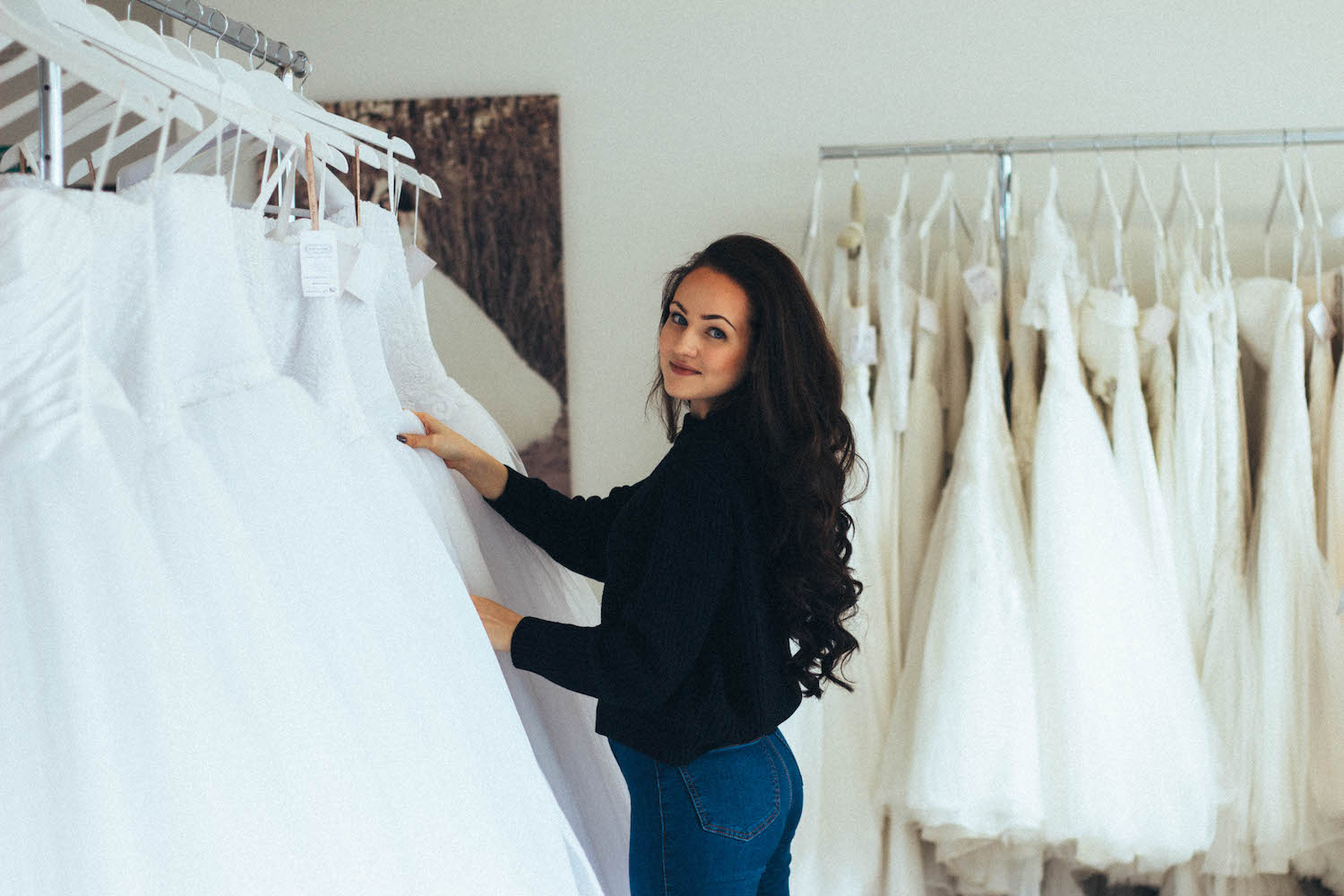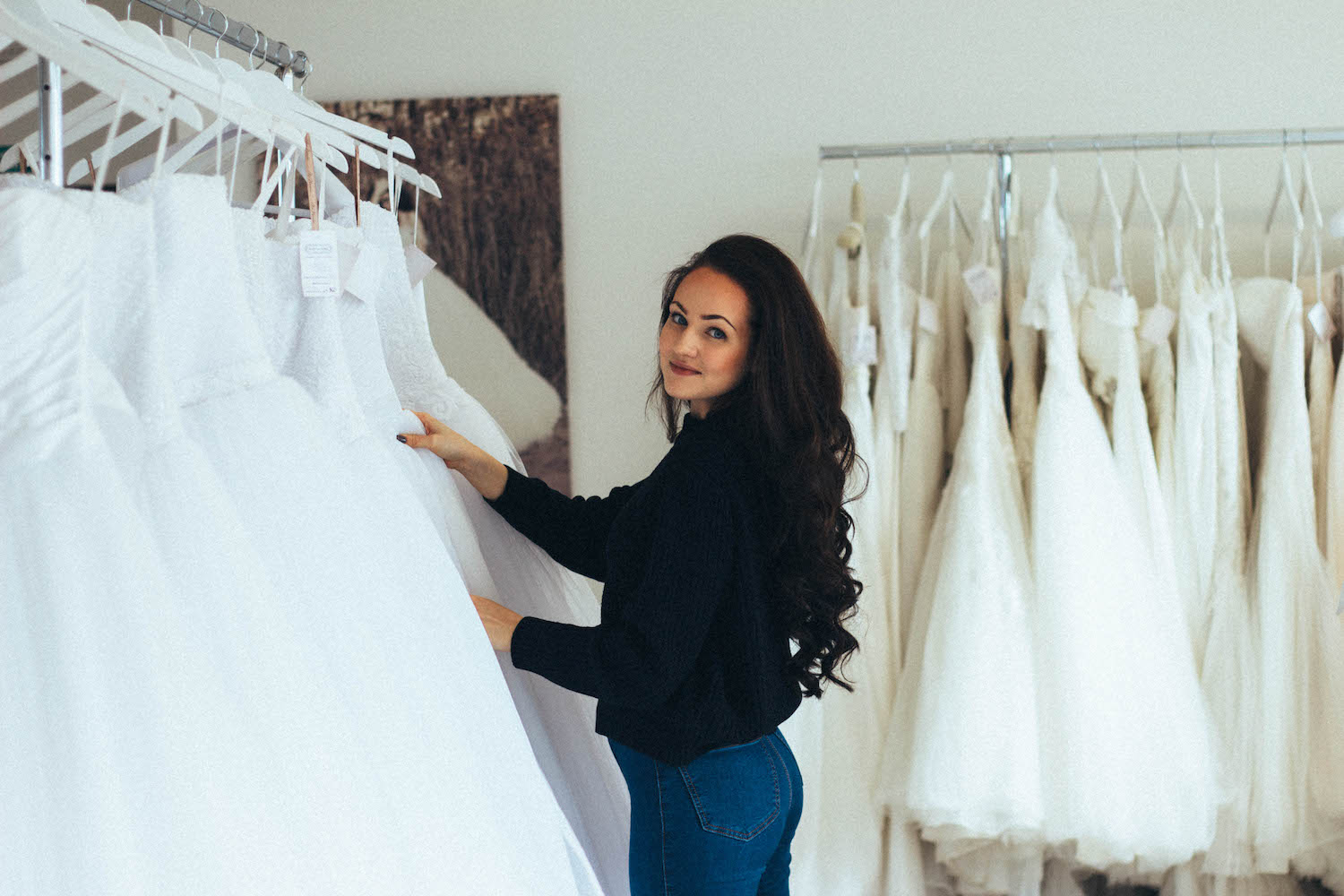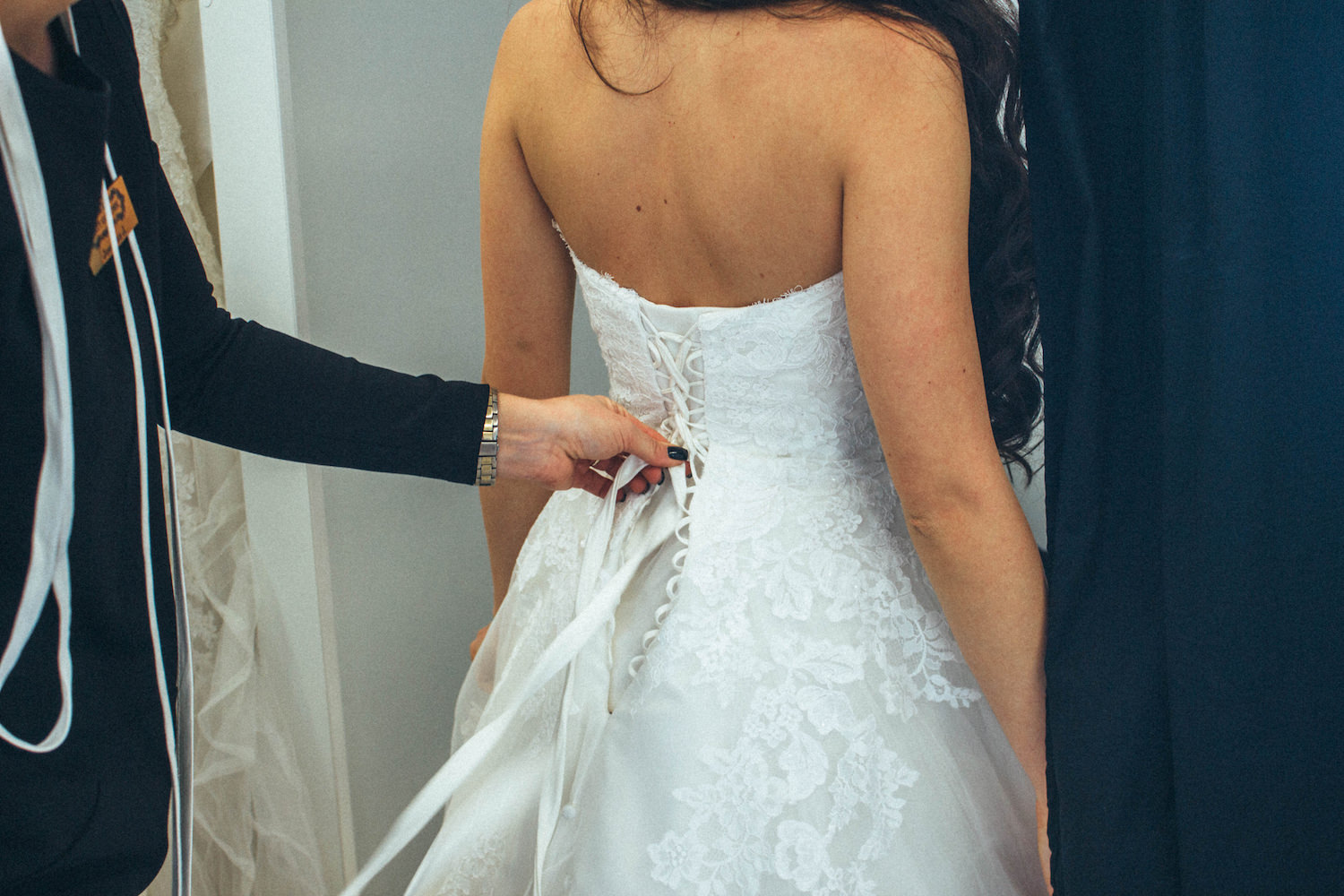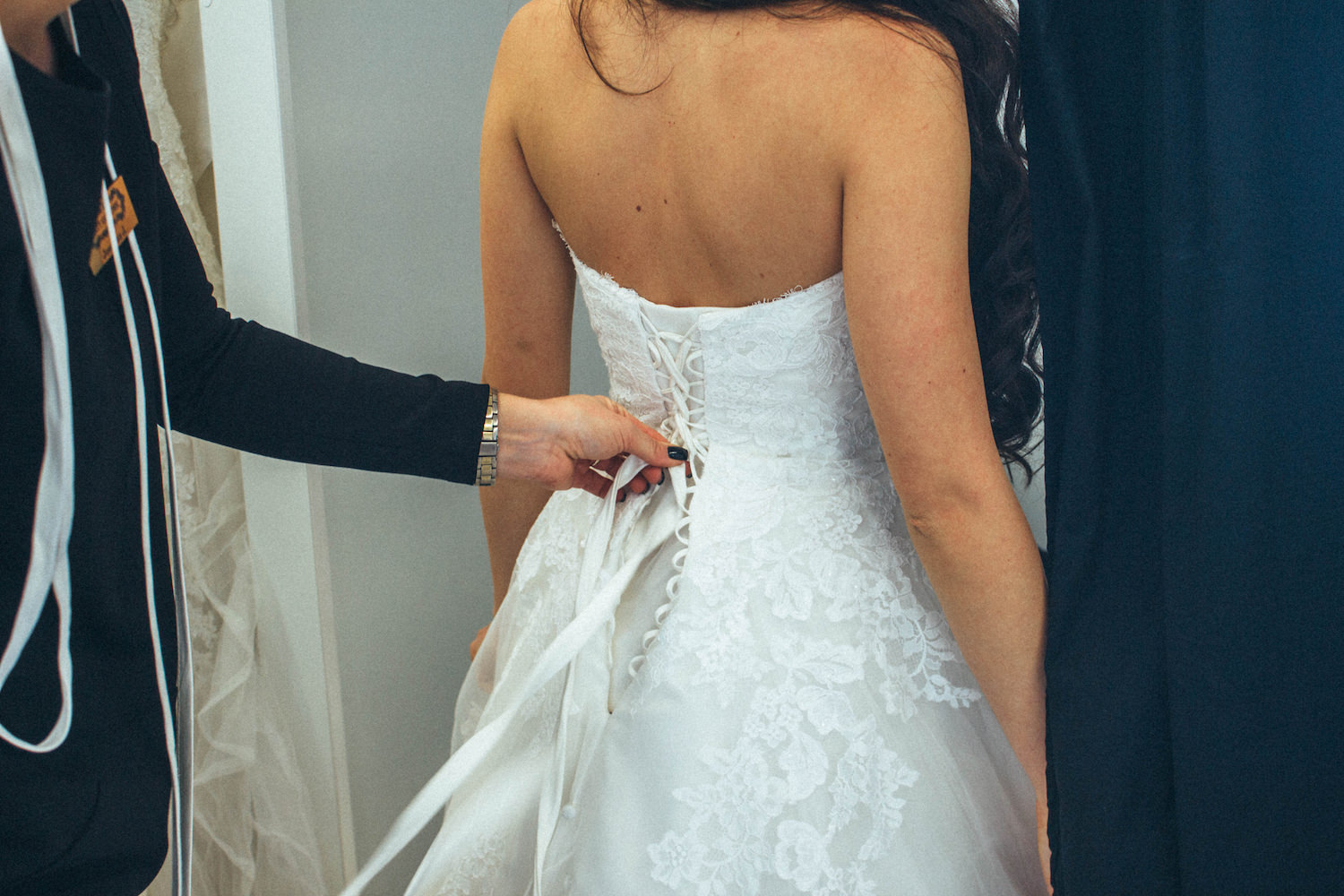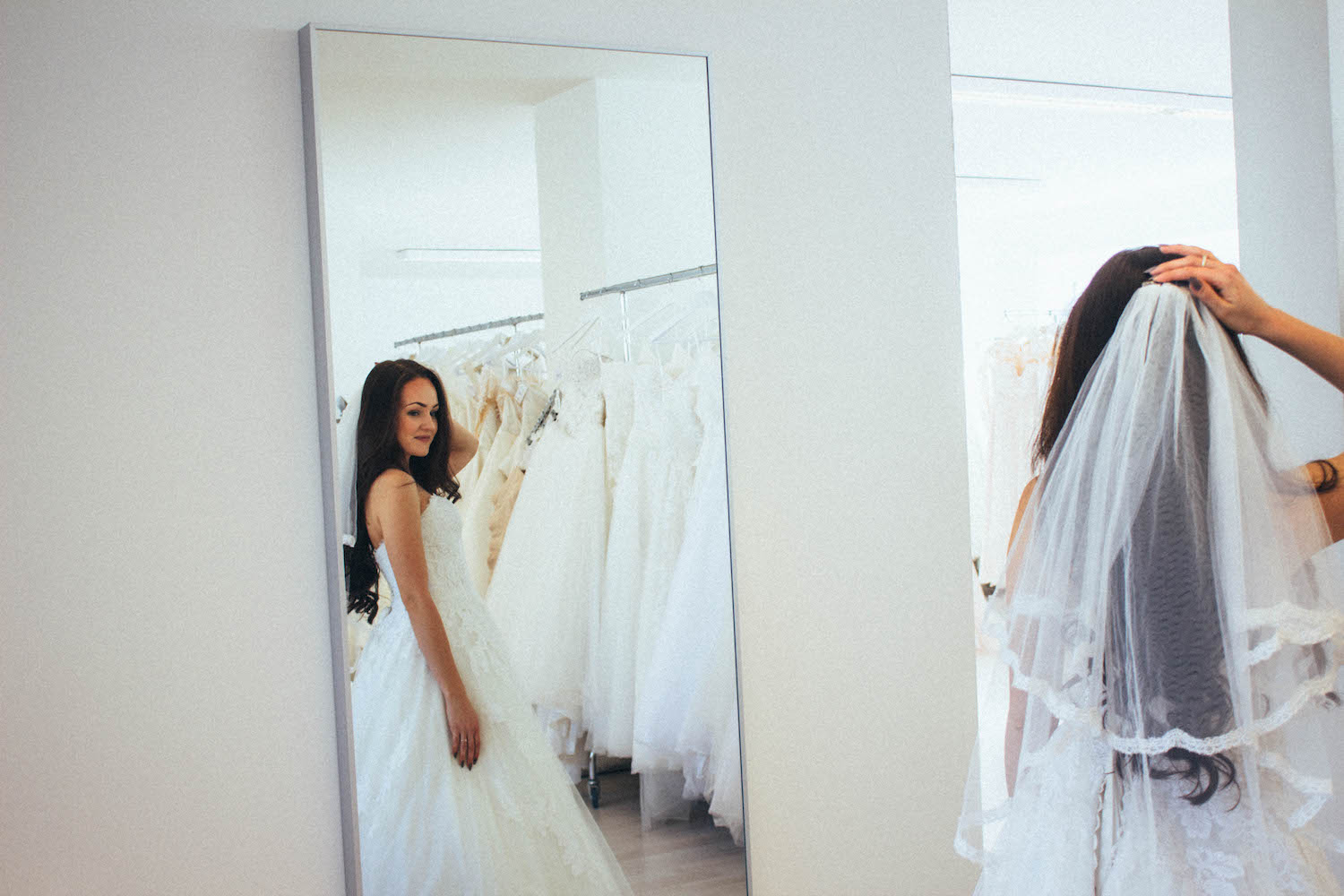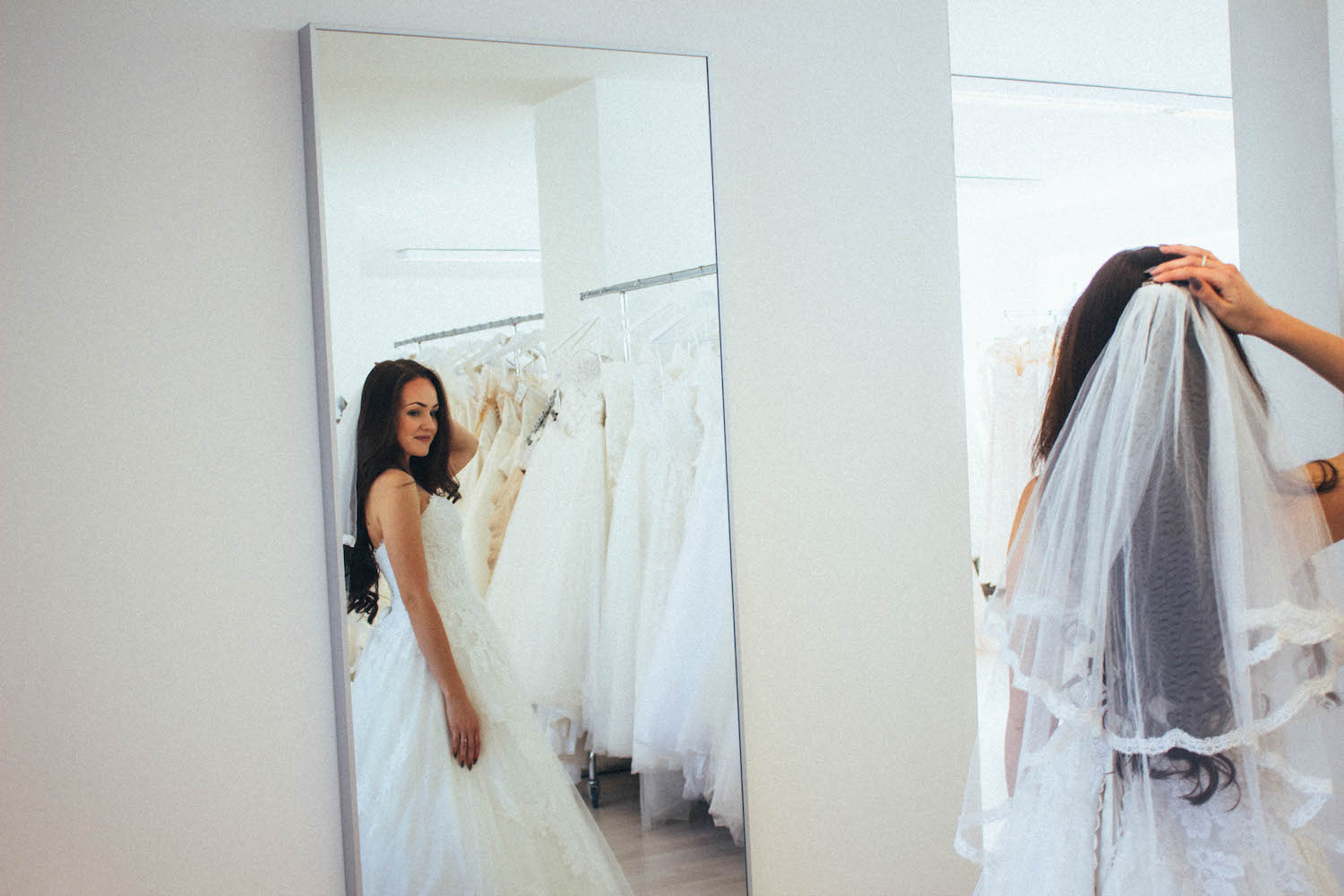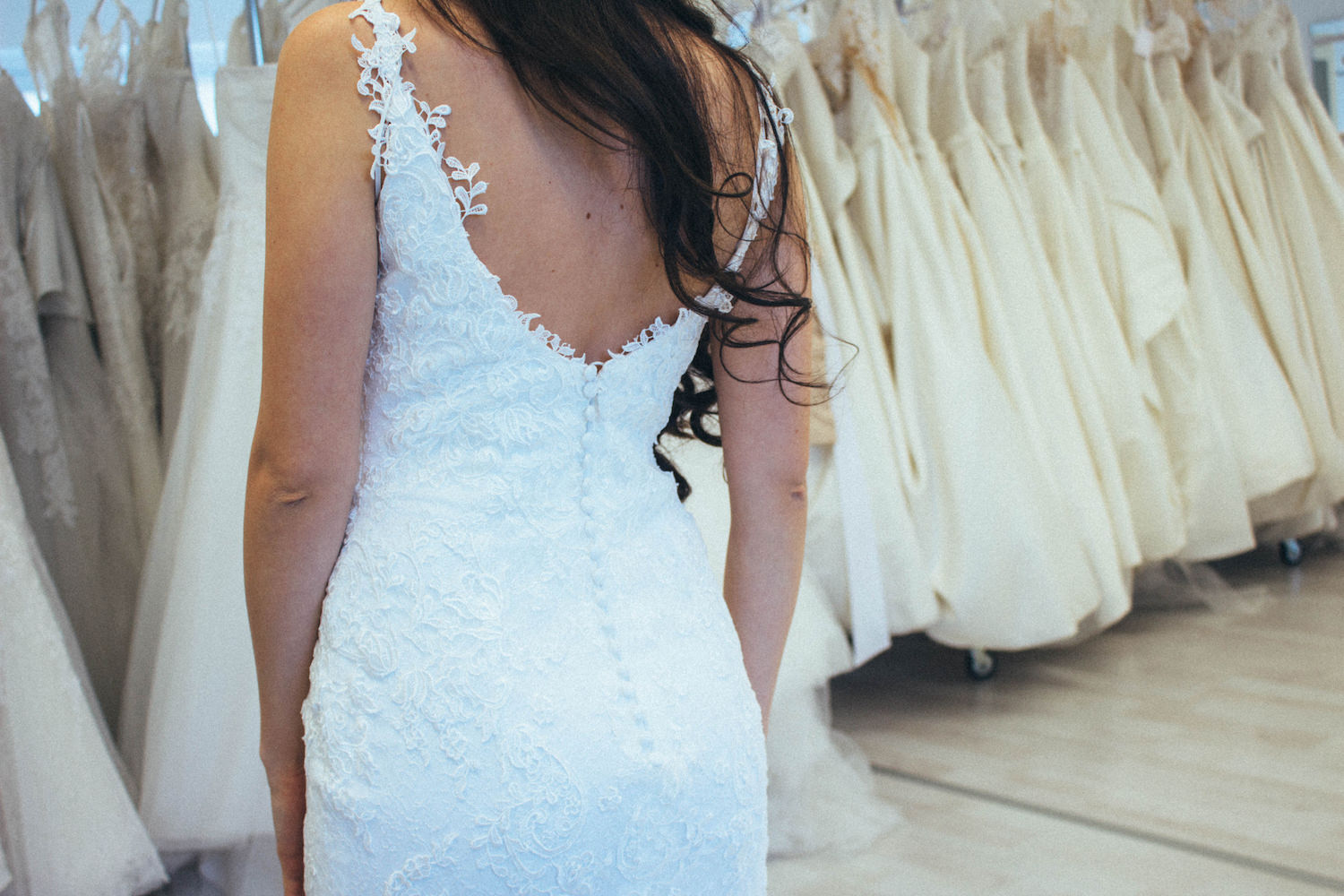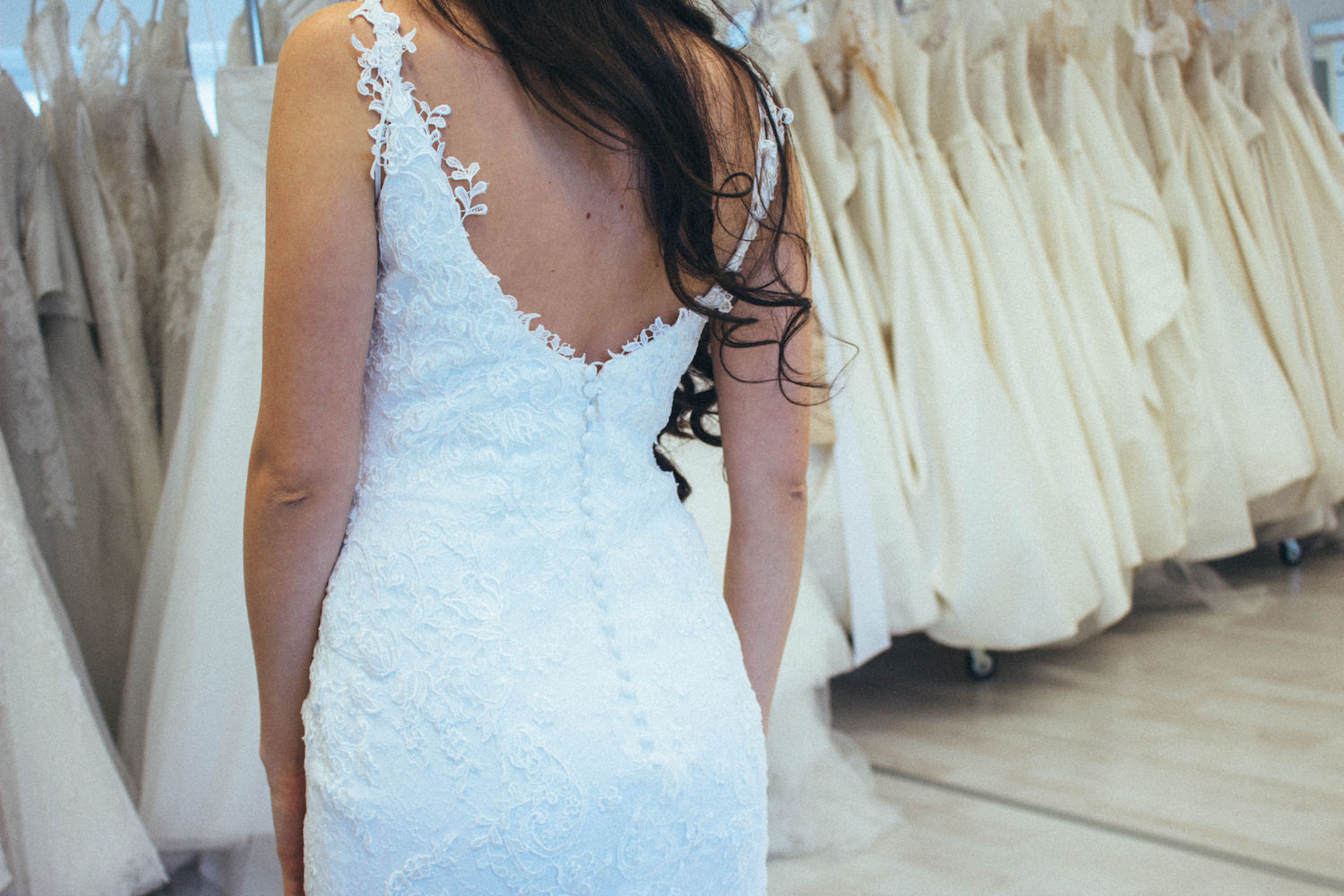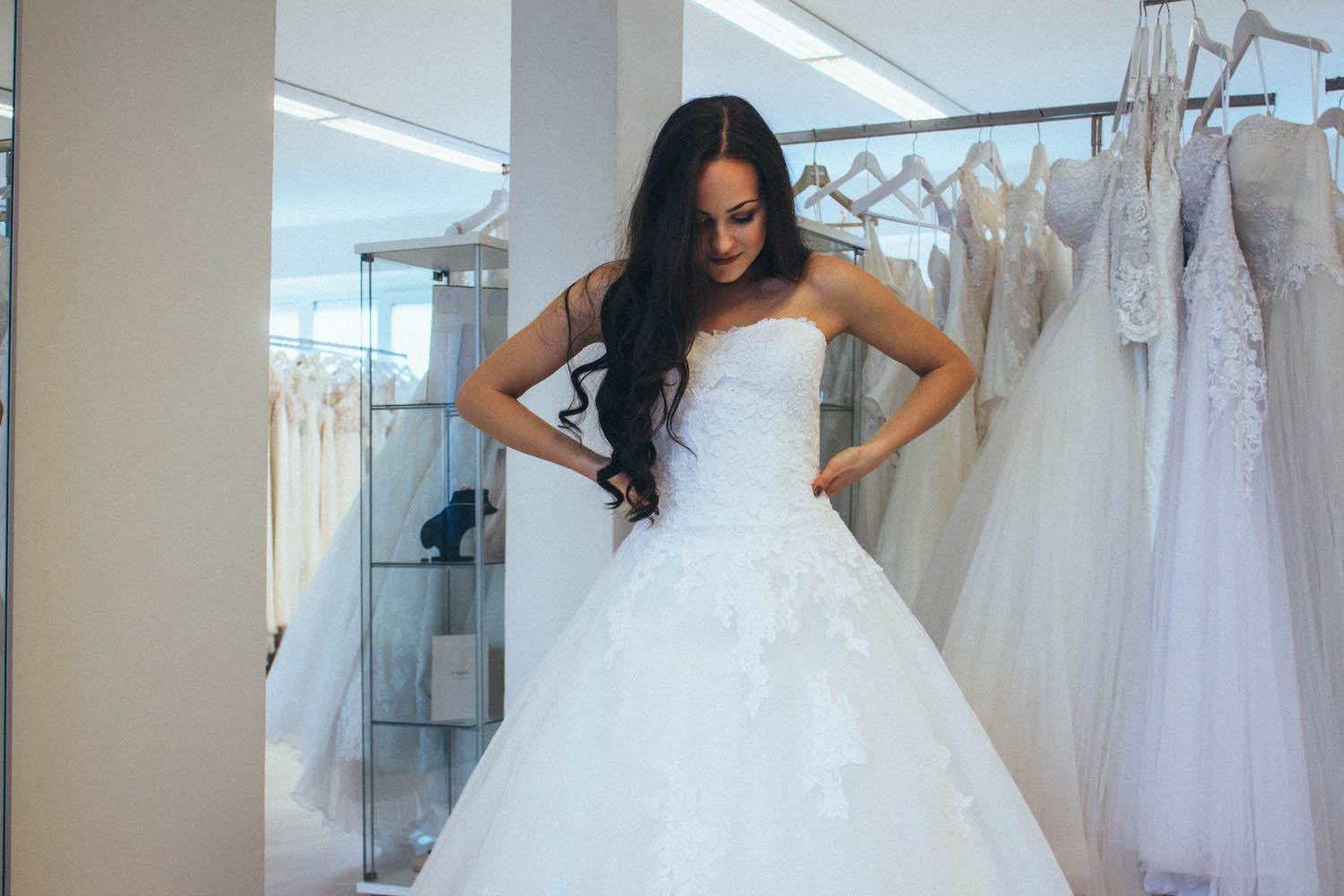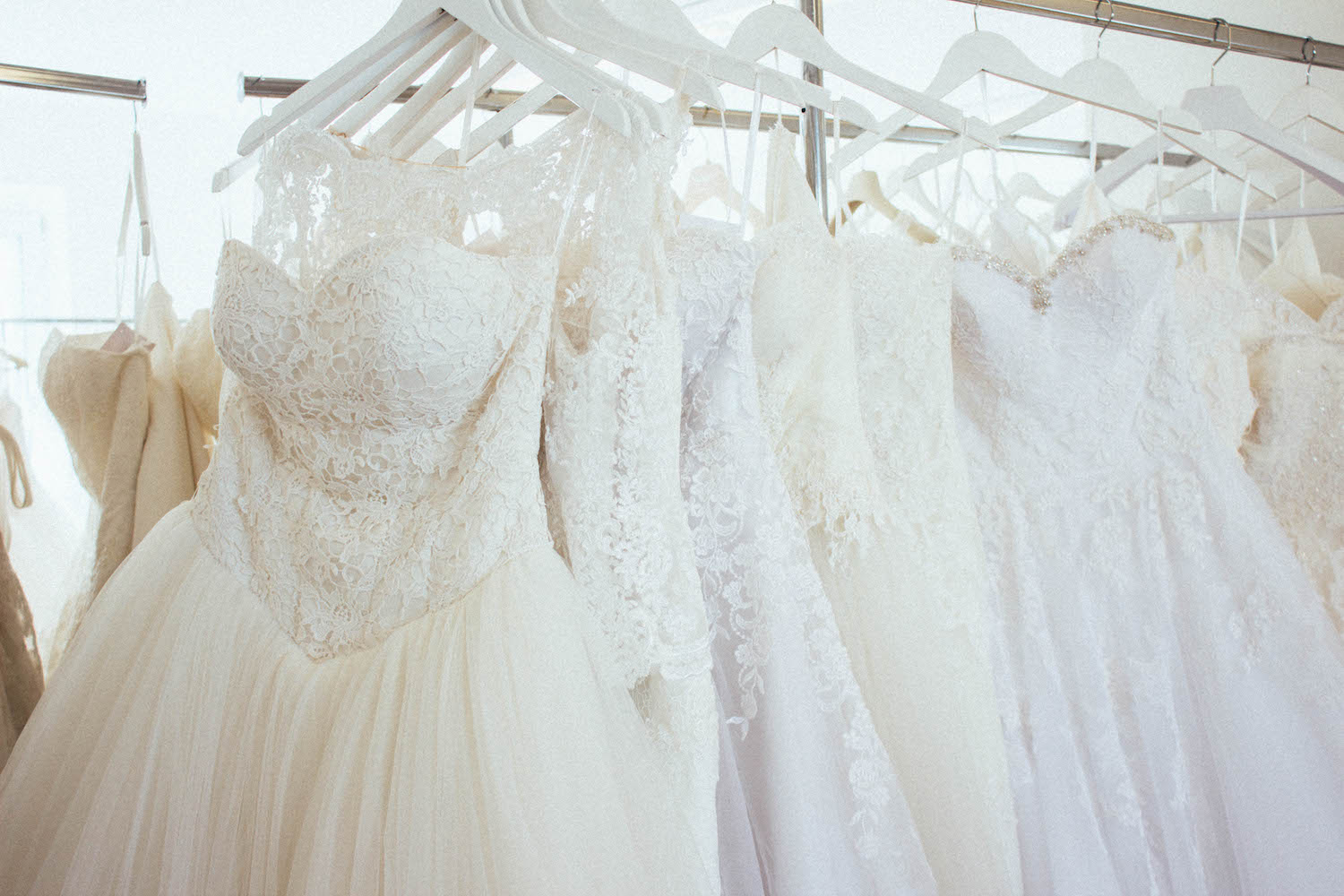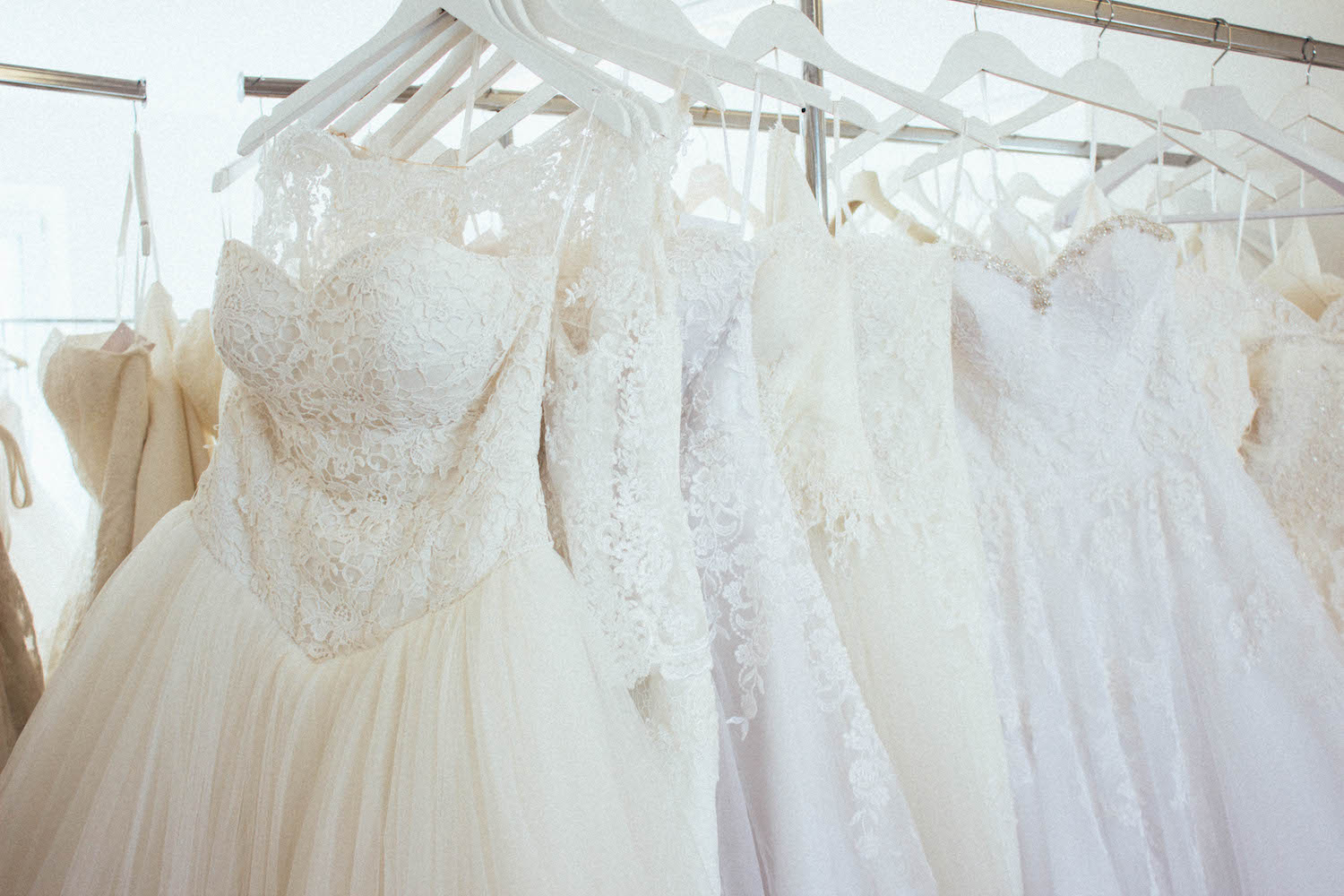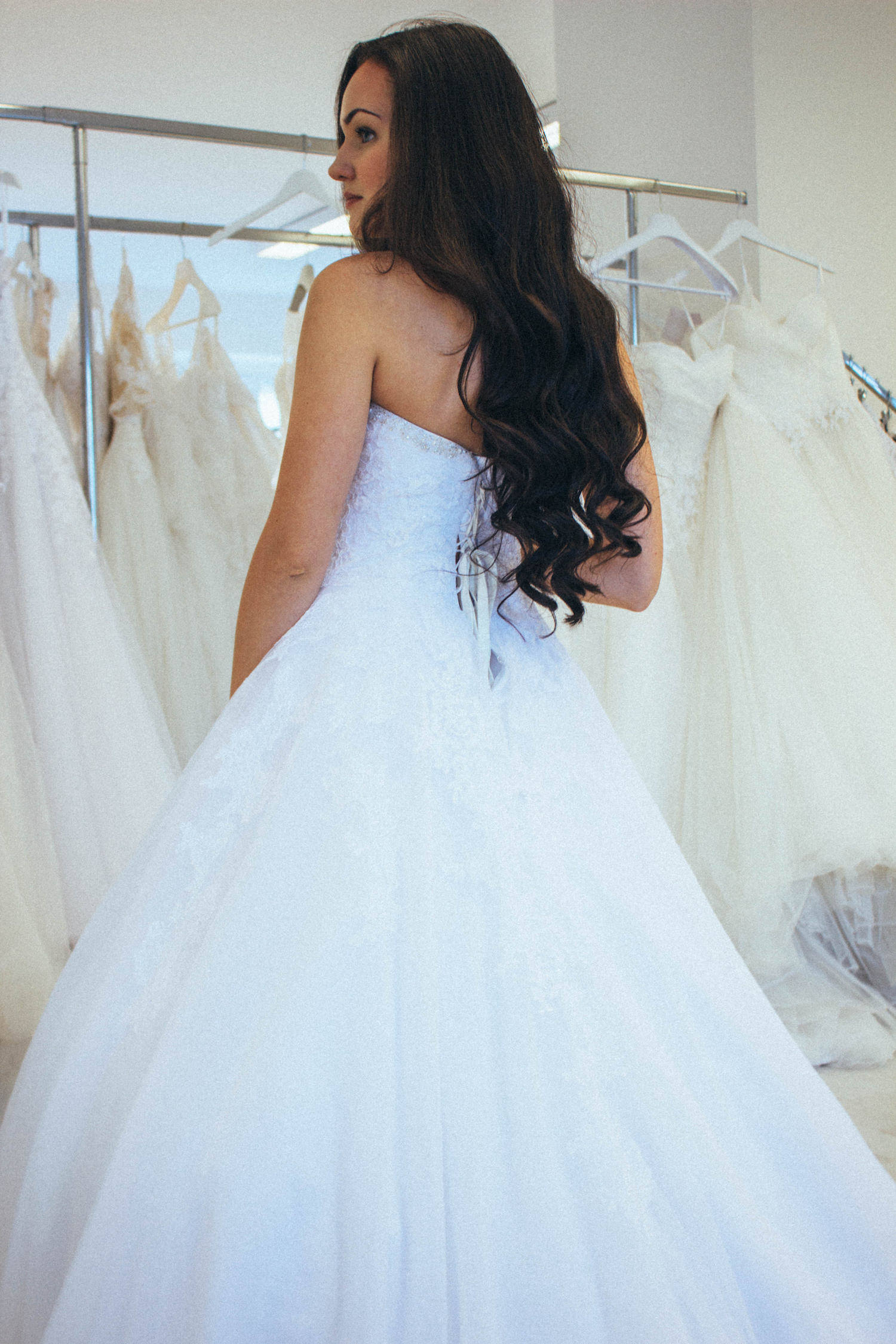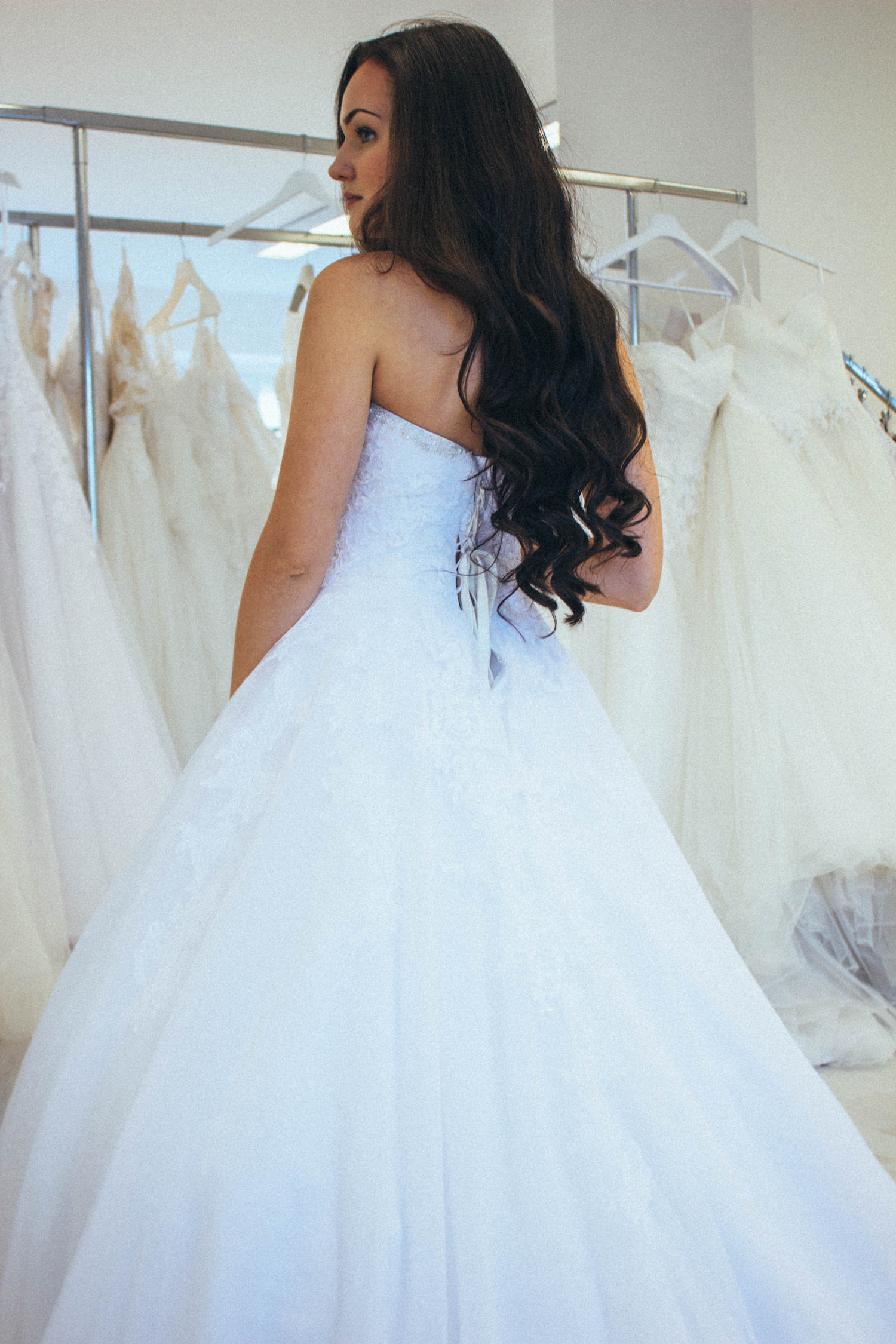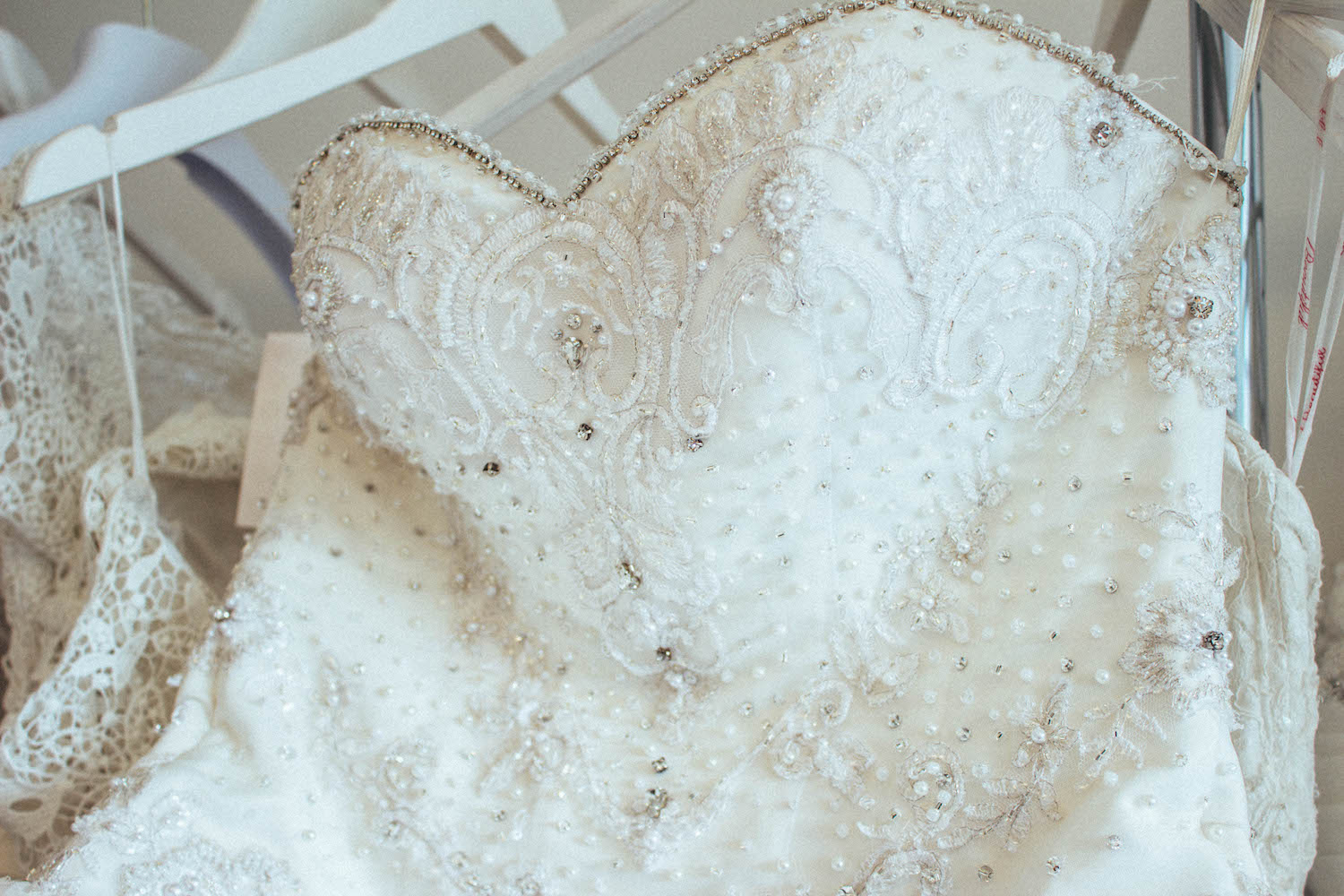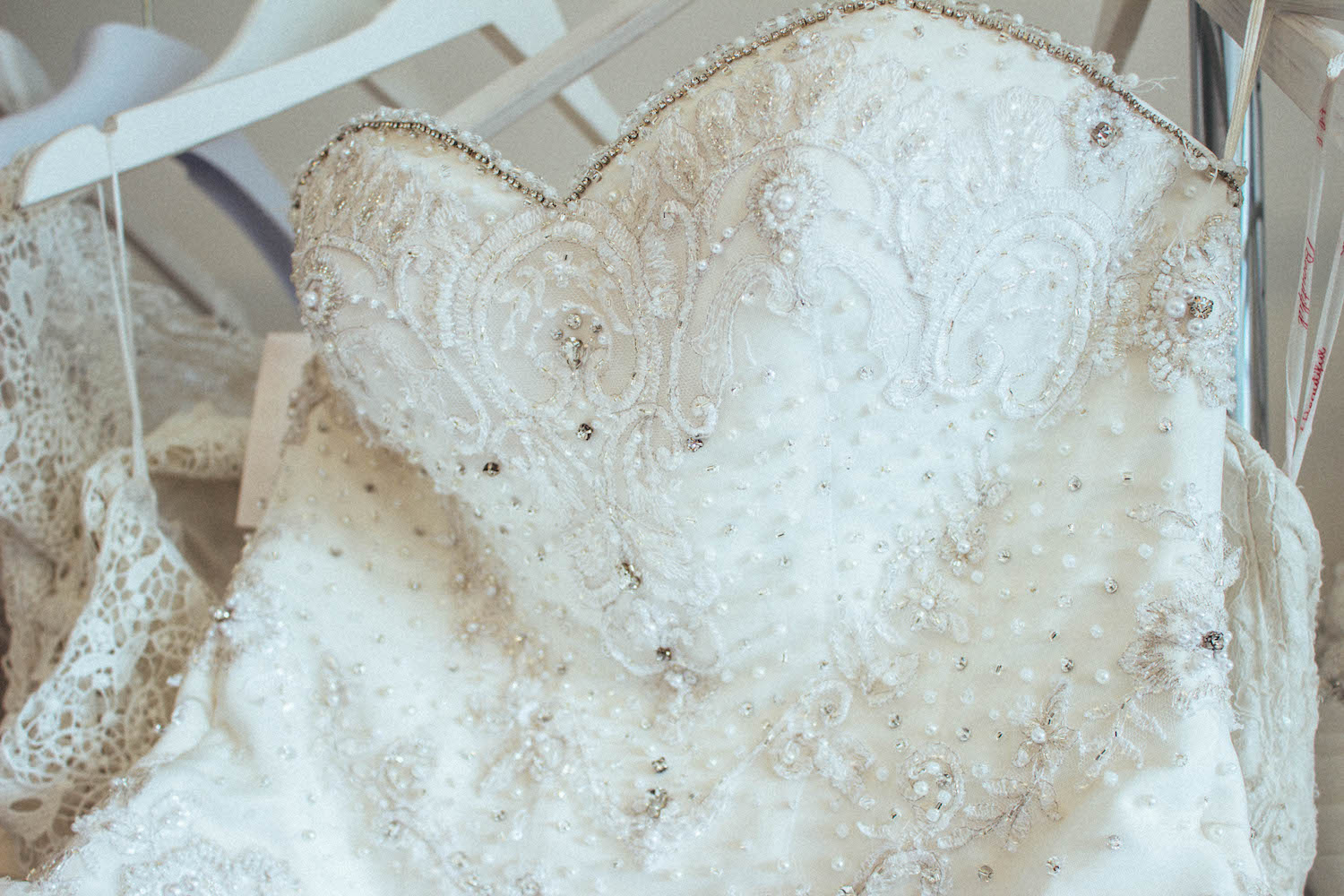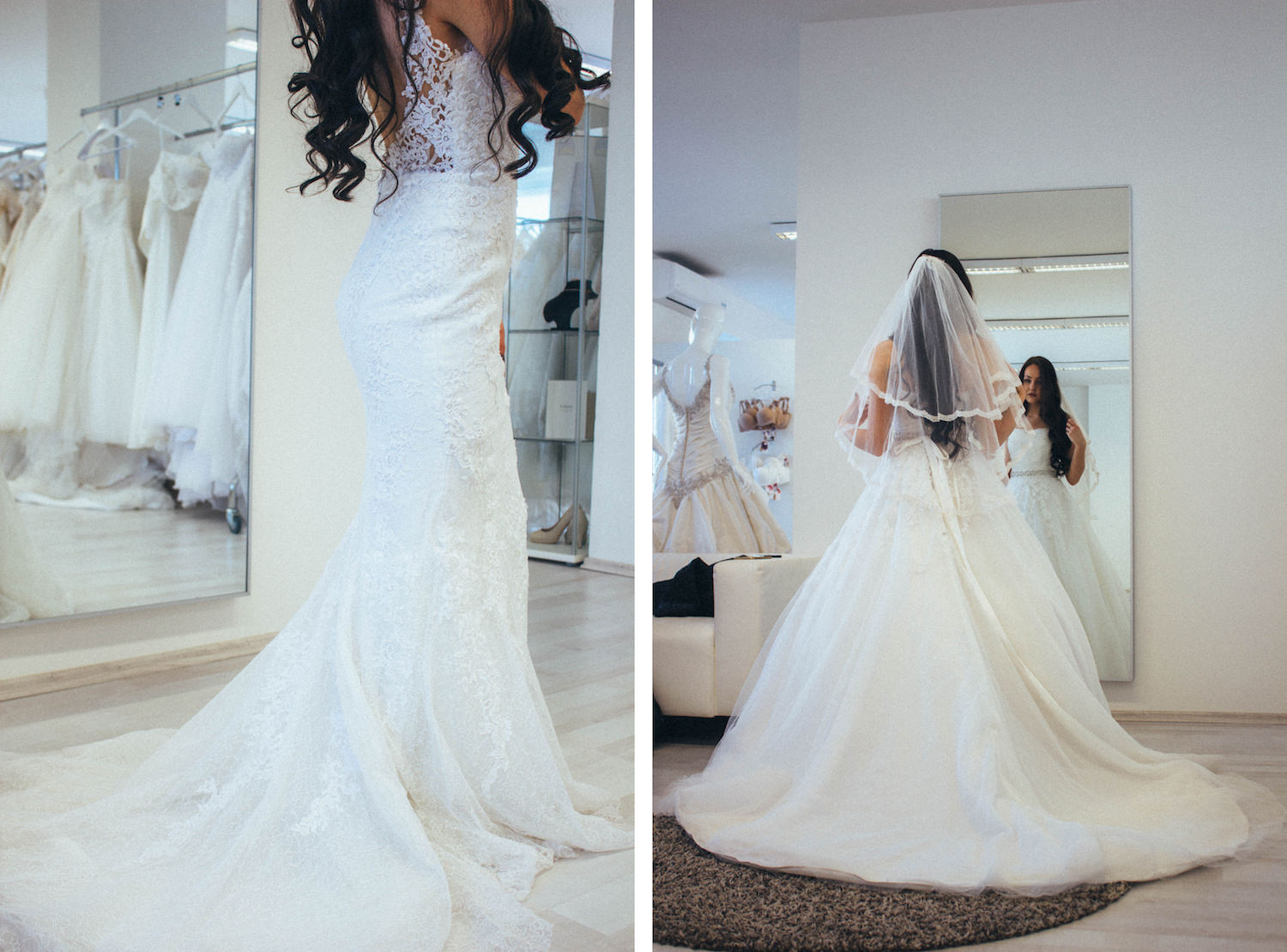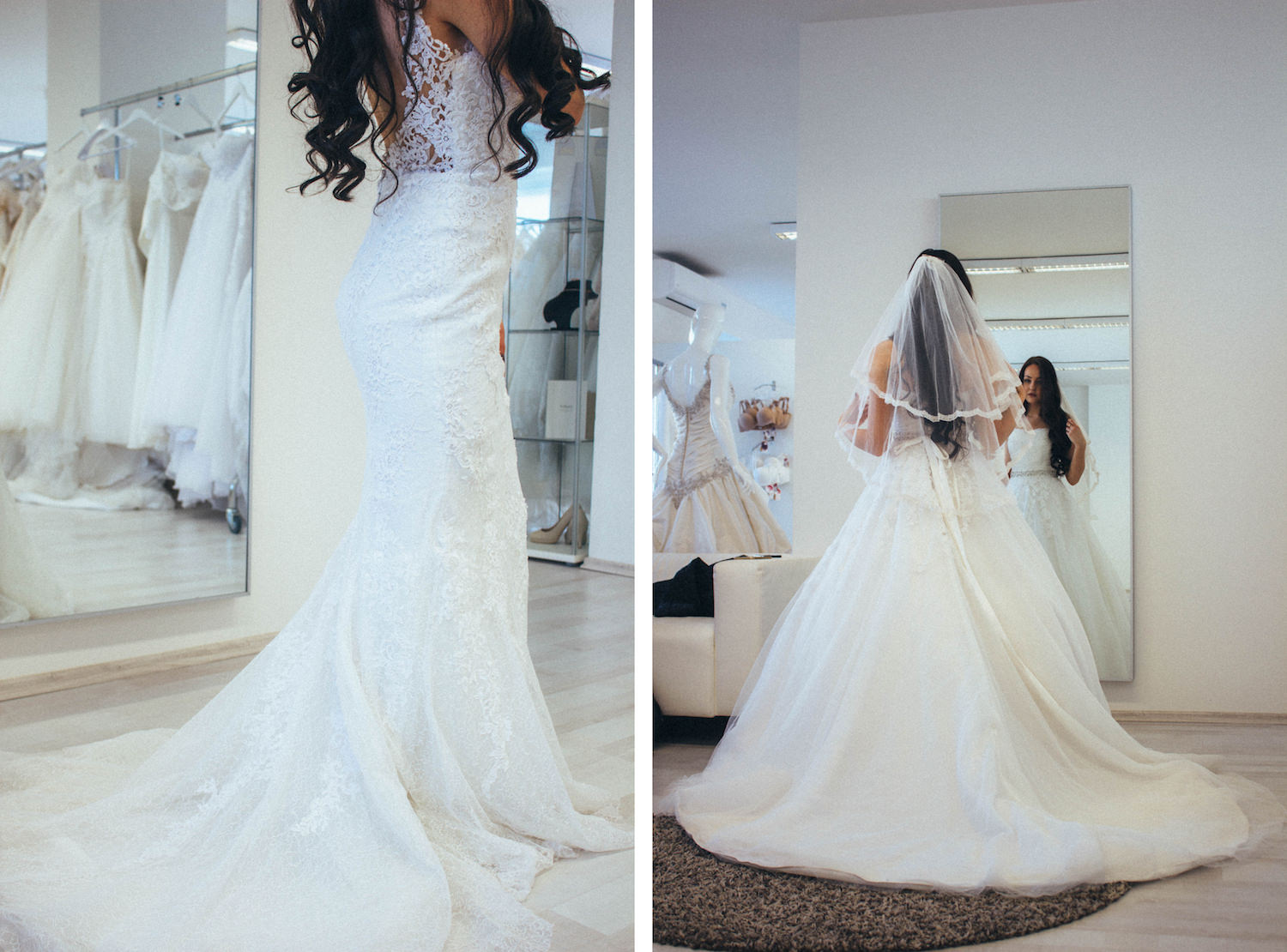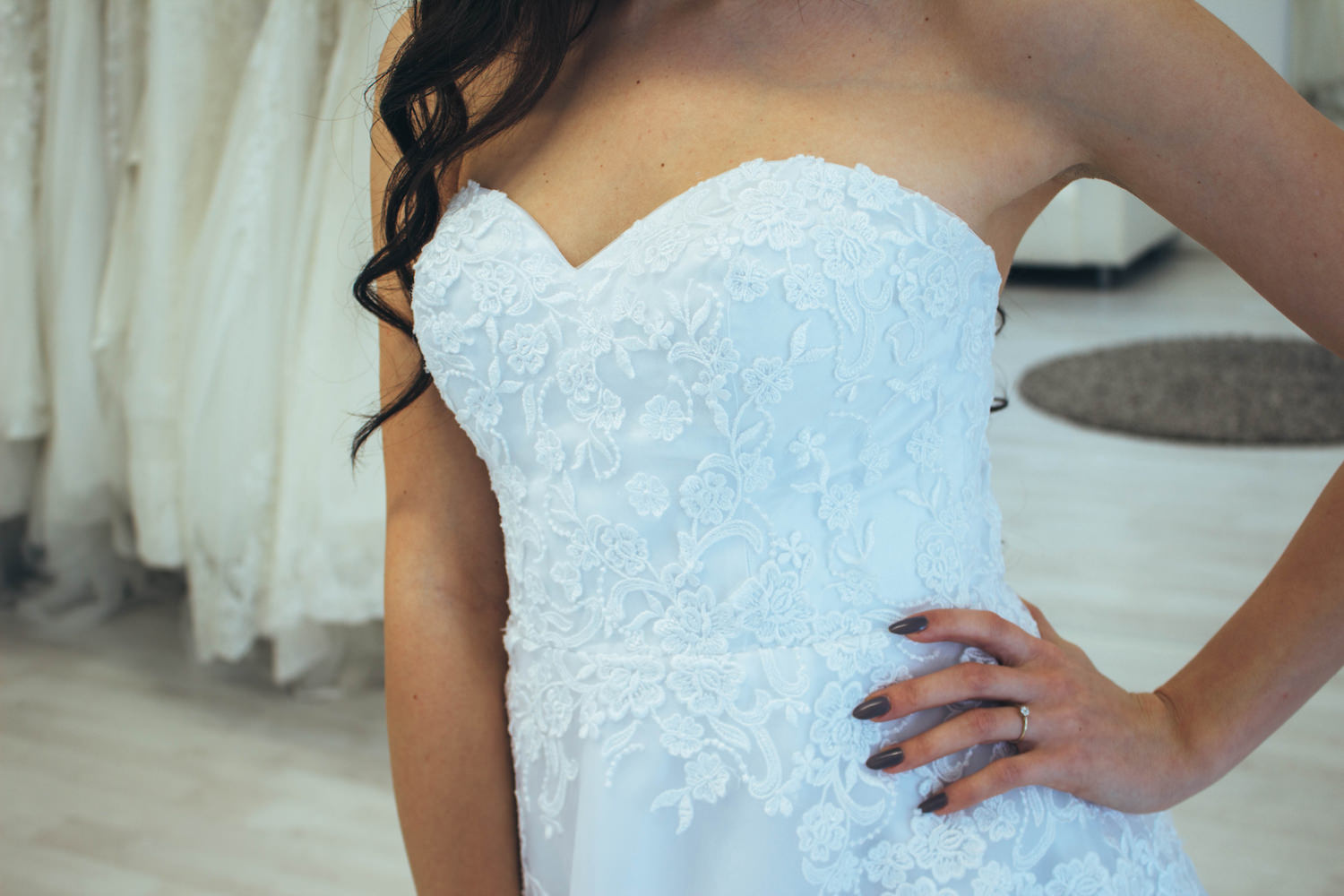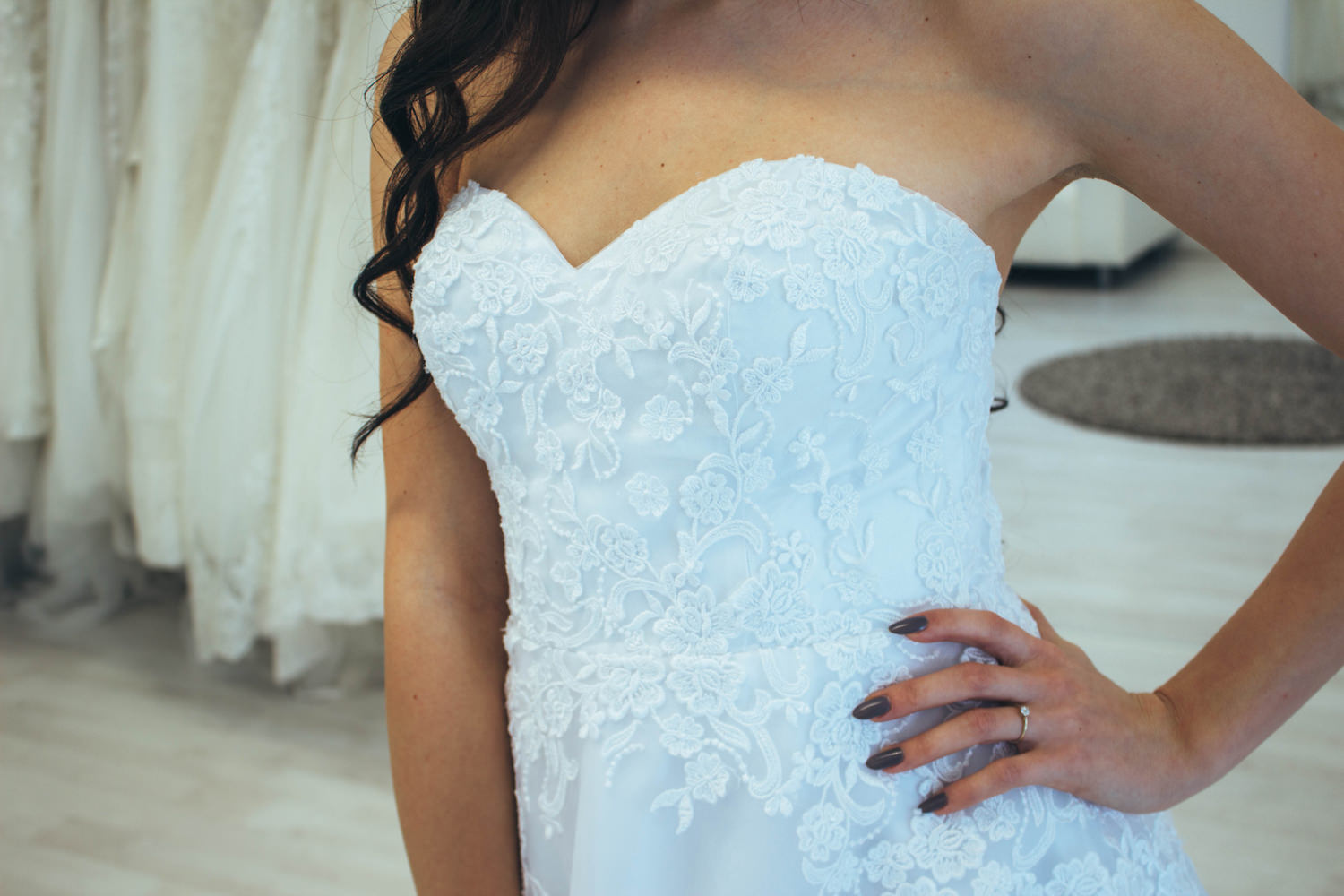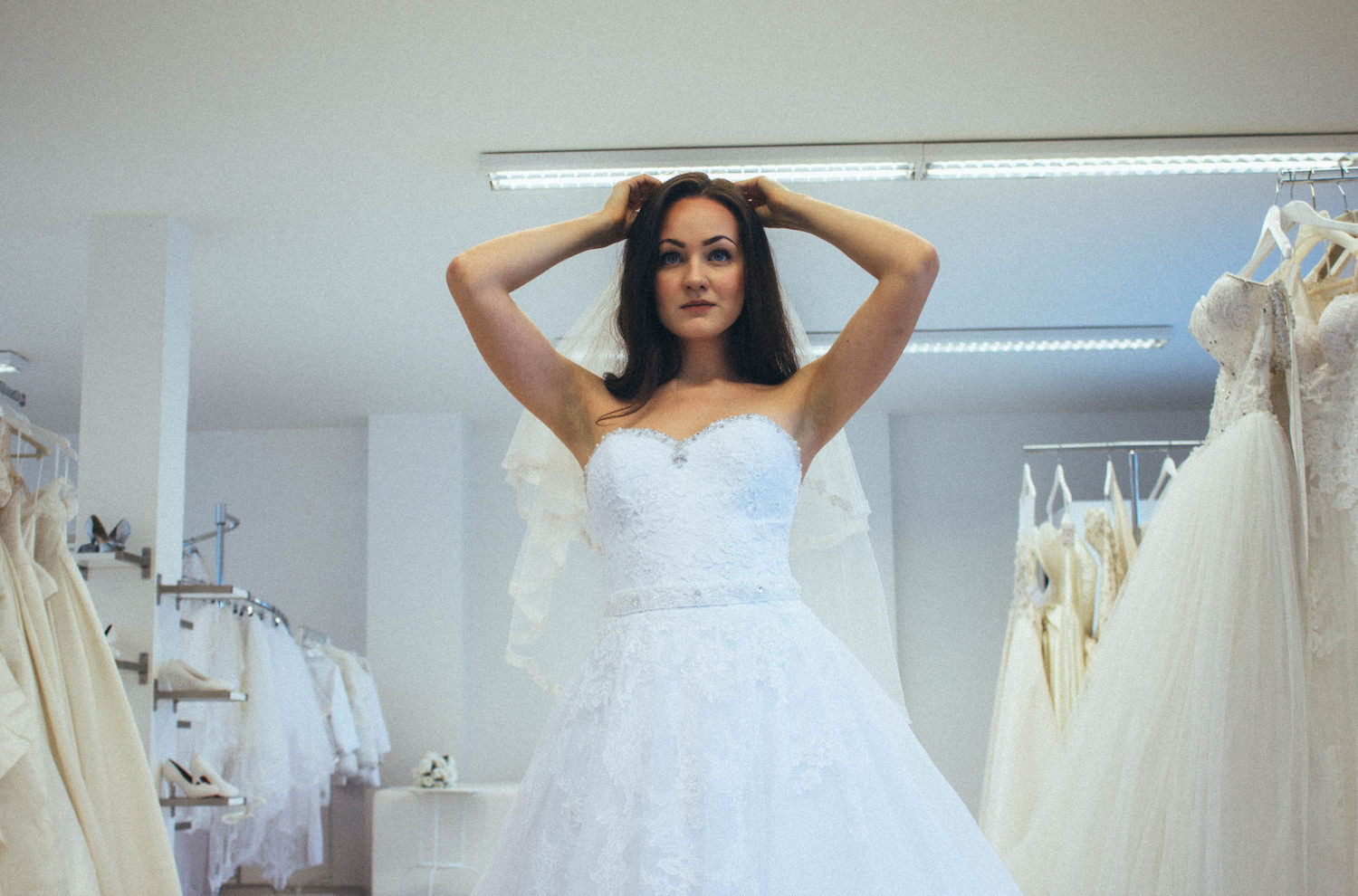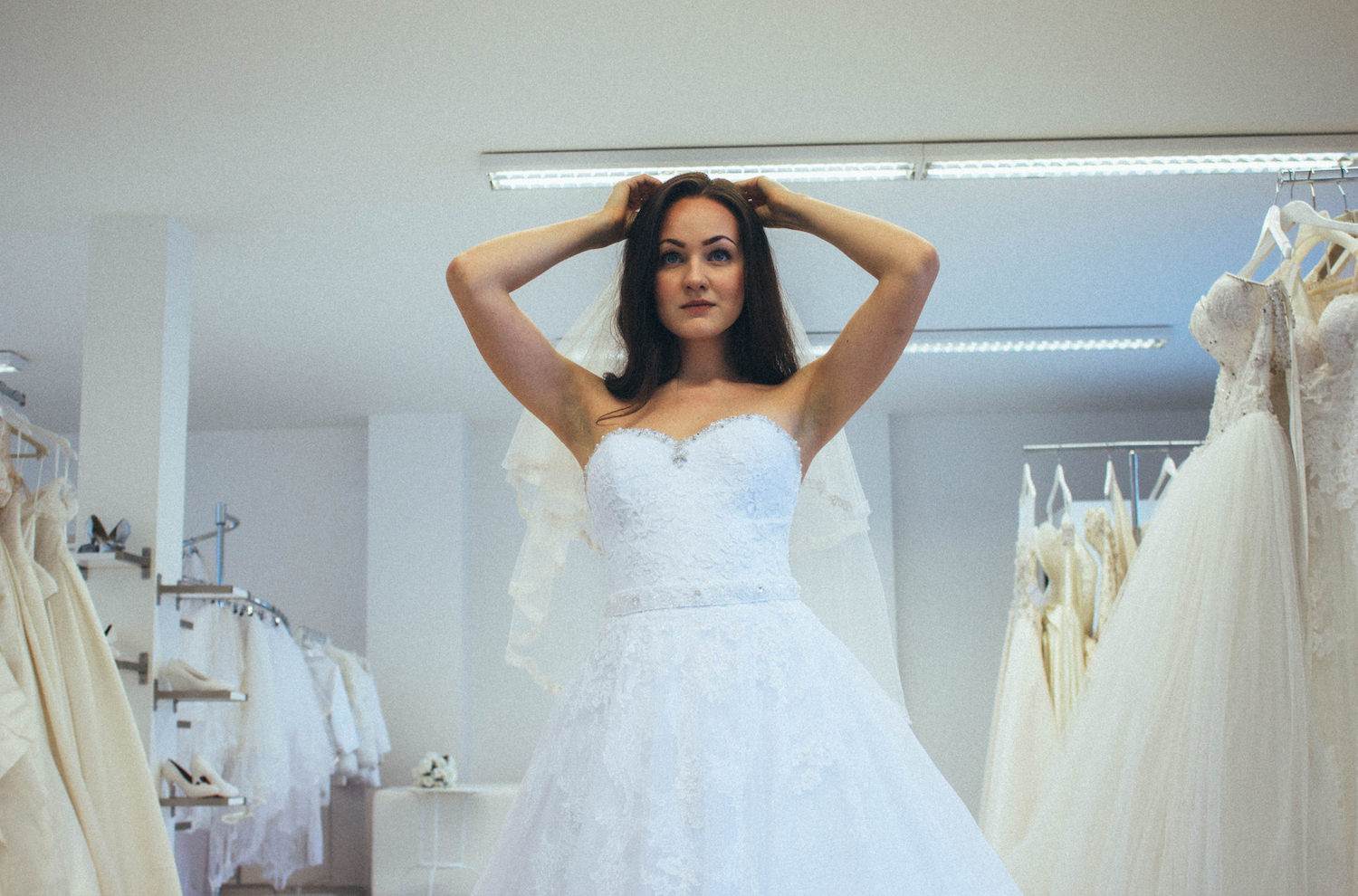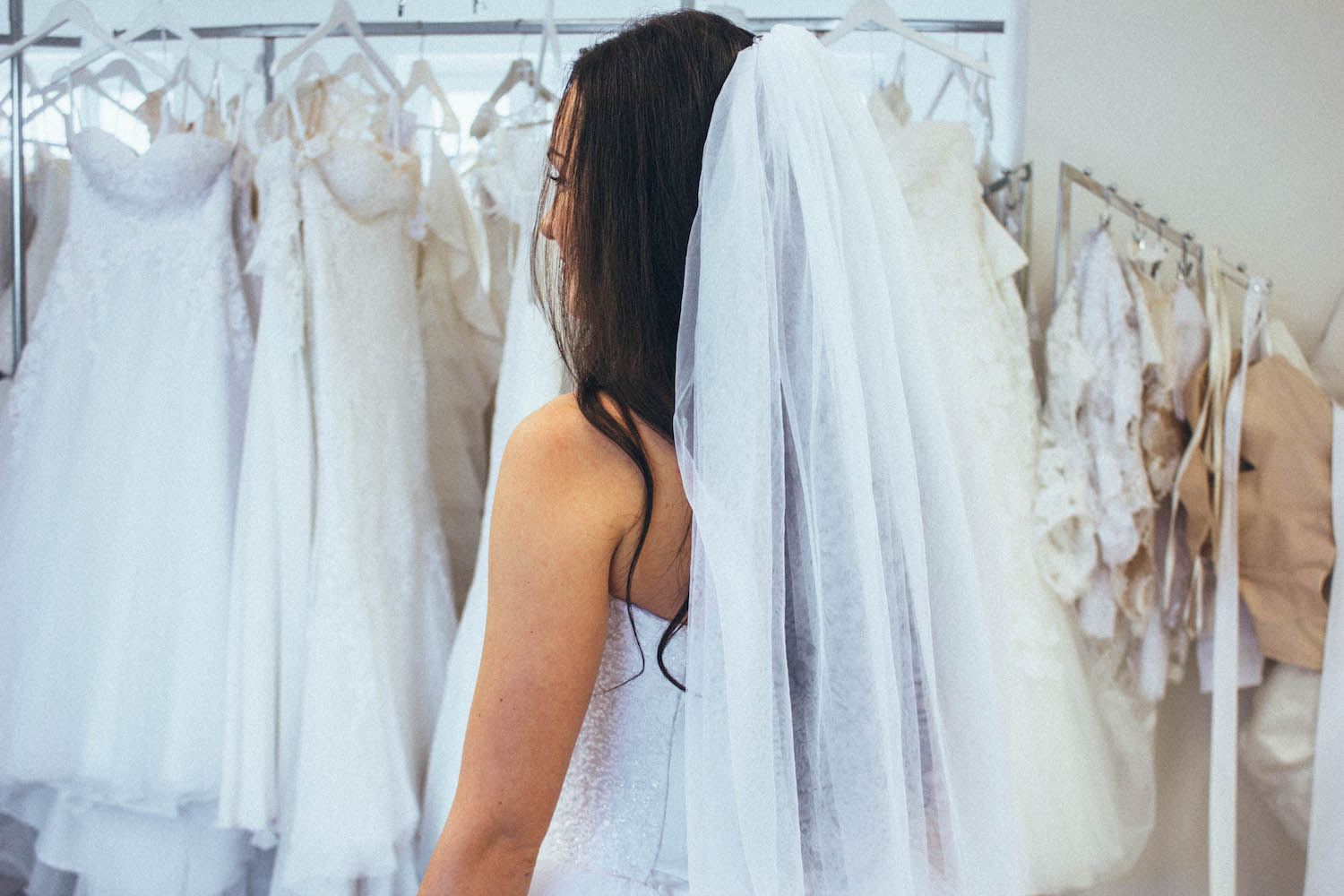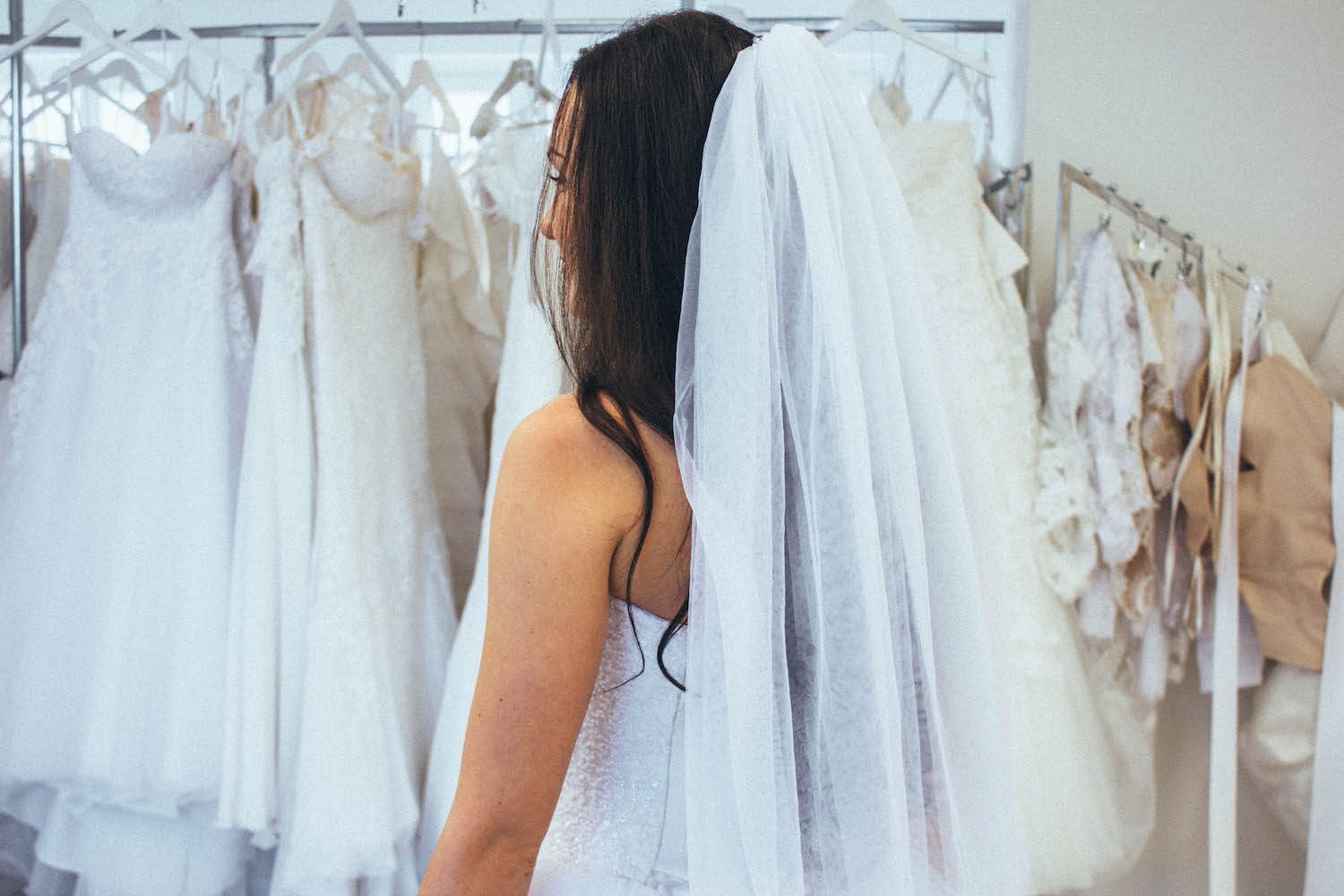 Achjo, nemohla bych si chodit zkoušet svatební šaty každý týden? 😀 Byl to vážně ten nejdokonalejší den. Představte si všechny ty krásné filmové scény, kde si hlavní hrdinka se svými kamarádkami vybírá šaty na svůj velký den. Přesně taková byla moje sobota.
Hned ráno jsem vyrazila do Prahy s mamkou, Haničkou a Nikolkou (to, že jsem o hodinu zaspala bych vynechala, protože jsem to naštěstí všechno stihla i tak a kupodivu mě to ani nerozhodilo jako obvykle). U Harfy jsme se sešly s Terkou a Anet, daly jsme si rychlé kafe a vyrazily do salonu. Ujala se mě neuvěřitelně milá a ochotná paní, díky které byl celý ten zážitek ještě o level vyšší. Nejdřív jsme se všechny porozhlédly a vybraly asi 15 šatů, které jsem si postupně zkoušela. Měla jsem jasnou představu, jaké bych chtěla, ale zkusila jsem si i několik jiných střihů, abych si byla úplně jistá. Postupně jsme vybraly asi tři favority, a když jsem měla vyzkoušené úplně všechny a chystaly jsme se na druhé kolo, ze kterého jsem měla vybrat vítězné šaty, paní si vzpomněla ještě na jedny a přinesla mi je ukázat. Nejdřív mě na ramínku moc nezaujaly, ale řekla jsem si, že když už jsem jich zkusila tolik, jedny další už mě nezabijou. Jakmile mi je zapnula, začala jsem mít zvláštní pocit. Prostě jakoby byly ušité přímo pro mě. Když holky i mamka začaly všechny se svými "aaaach" a já jsem se podívala do zrcadla, hned jsem věděla, že to jsou "ony".
A tak jsem našla svoje dokonalé šaty. Přesně takové, jaké jsem si vysnila už jako malá. Dopadlo to přesně tak, jak jsem doufala. Nemůžu se dočkat, až je budu mít na sobě. Sice to bude jenom jednou, ale o to je to vzácnější.. <3
---
Can I please go and try on wedding dresses every single week? 😀 It was just the most perfect day ever. Imagine all these beautiful movie scenes where the bride goes to the bridal shop with her best friends to choose the dress for her big day. That exactly was my Saturday.
We jumped in the car early in the morning – me, my mum and my friends Hanka and Niky (le's forget that I overslept for an hour, fortunately I managed to get ready in time and I wasn't even stressed which I usually am when this happens). We went to Prague where we met the rest of the group – Anet and Teri. We all had a quick coffee and went to the salon. The lady that was my assistant was so damn sweet and this whole experience was even more beautiful thanks to her. First we just looked around and picked about 15 different dresses and I tried them all. I knew what I wanted, but I wanted to see how different cuts and shapes looked on me as well. We chose about three dresses that we liked the most and I was supposed to try these again and pick the one. When we finished with the first row, the lady from the bridal shop said that she remembered one more dress and she showed it to me. I wasn't really sure at first, but I was like okay, I tried so many dresses already, let's do one more. When I put the dress on, I started having a strange feeling. It was like they were made for me. And when my mum and the girls started with their "oooooh" and I looked at myself in the mirror, I knew it was "the one".
So that's how I found my perfect dress. The dress I've dreamed of since I was a little girl. It turned out just the way I wanted. I just can't wait to wear them, I know it's gonna be only for one day, but it makes it even more special.. <3