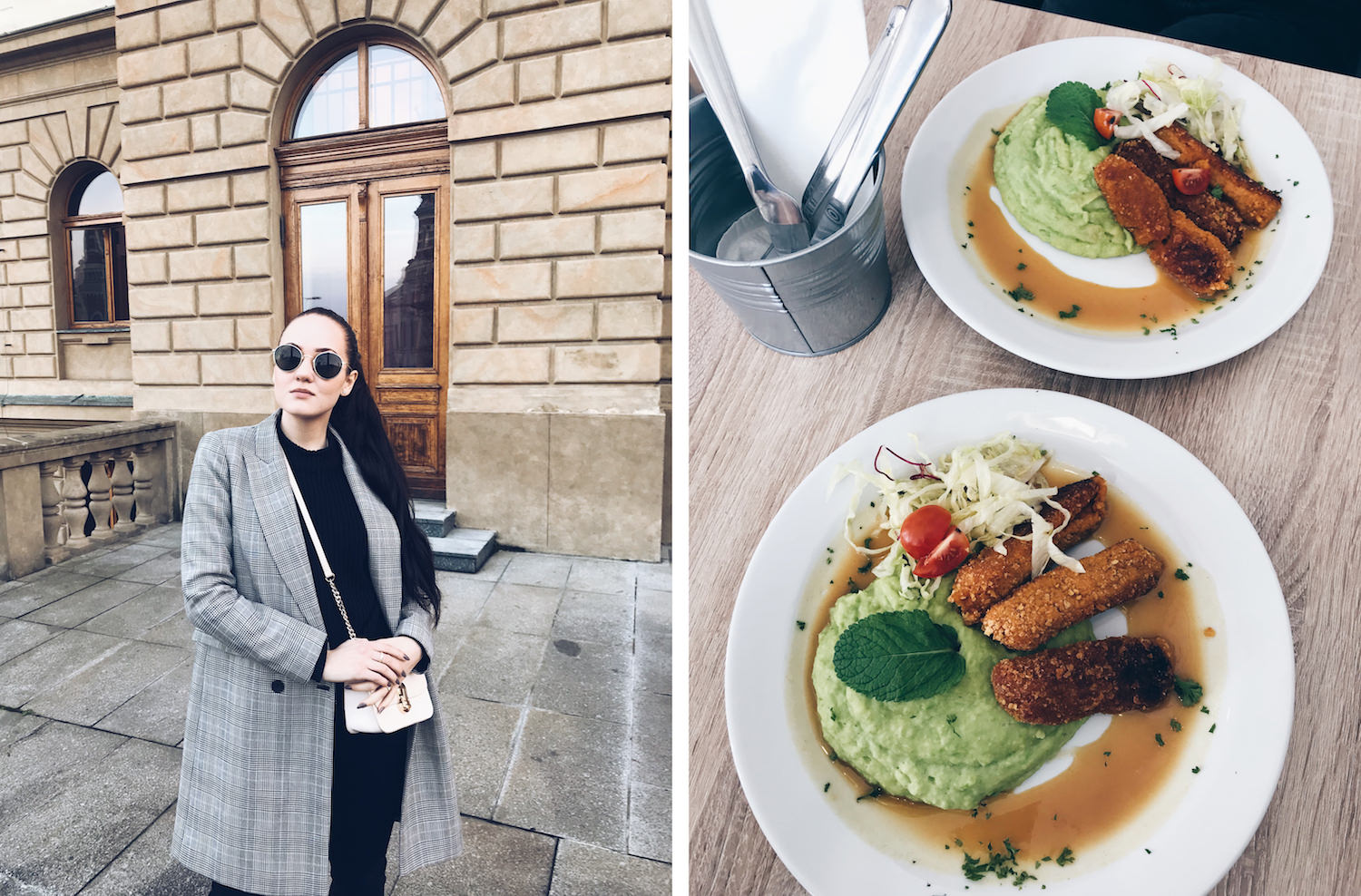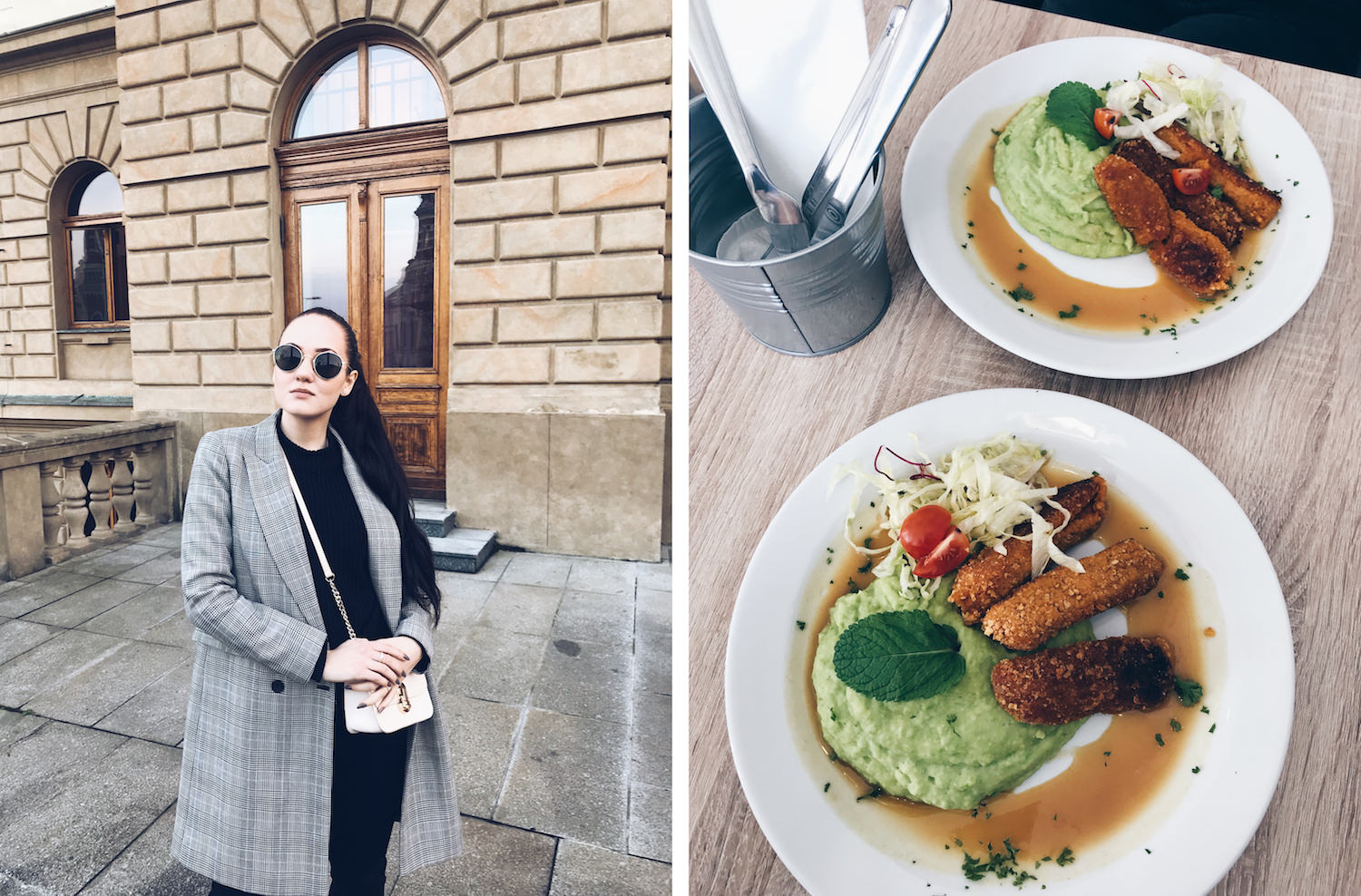 Krásnou sobotu všem! Tyjo, poslední dobou to nějak nedávám. Práce, škola, blog, domácnost a příprava svatby, do toho se snažím cvičit a trávit trochu času s rodinou a kamarádkami.. Připadá mi, že bych potřebovala, aby měl den aspoň 50 hodin. Máte to stejně? Víte, že jsem zvyklá na blog přispívat každý den, takže jsem z toho vždycky nervózní, když je tu pár dní mrtvo, ale nedá se nic dělat. Jsem zvědavá, co budu dělat za pár měsíců, až budu finišovat bakalářku a připravovat se na státnice haha. Každopádně mám pro vás dnes iPhone random z mých posledních dní. To jídlo na fotce vpravo bylo úplně neskutečné a doteď na něj vzpomínám 😀 Byly jsme s Terkou v Happy Bean na Jiřáku, je to tam boží, moc doporučuju!
---
Happy Saturday guys! Well, my time management sucks. Work, school, my blog, taking care of our home and wedding planning, plus I'm trying to workout and spend some time with my friends and family.. I wish the day has 50 hours! Do you feel the same? You know that I'm used to update the blog every day, so I'm always nervous when the blog is dead for a few days, but that's just life I guess. I don't know what I'm gonna do in a few months when I'm gonna be finishing my bachelor thesis and preparing for my finals haha. Anyways, I have an iPhone random post for you today. The food on the right photo was sooo good, I'm still thinking about it 😀 Me and Teri were at Happy Bean in Prague, it's a lovely place, totally recommend it!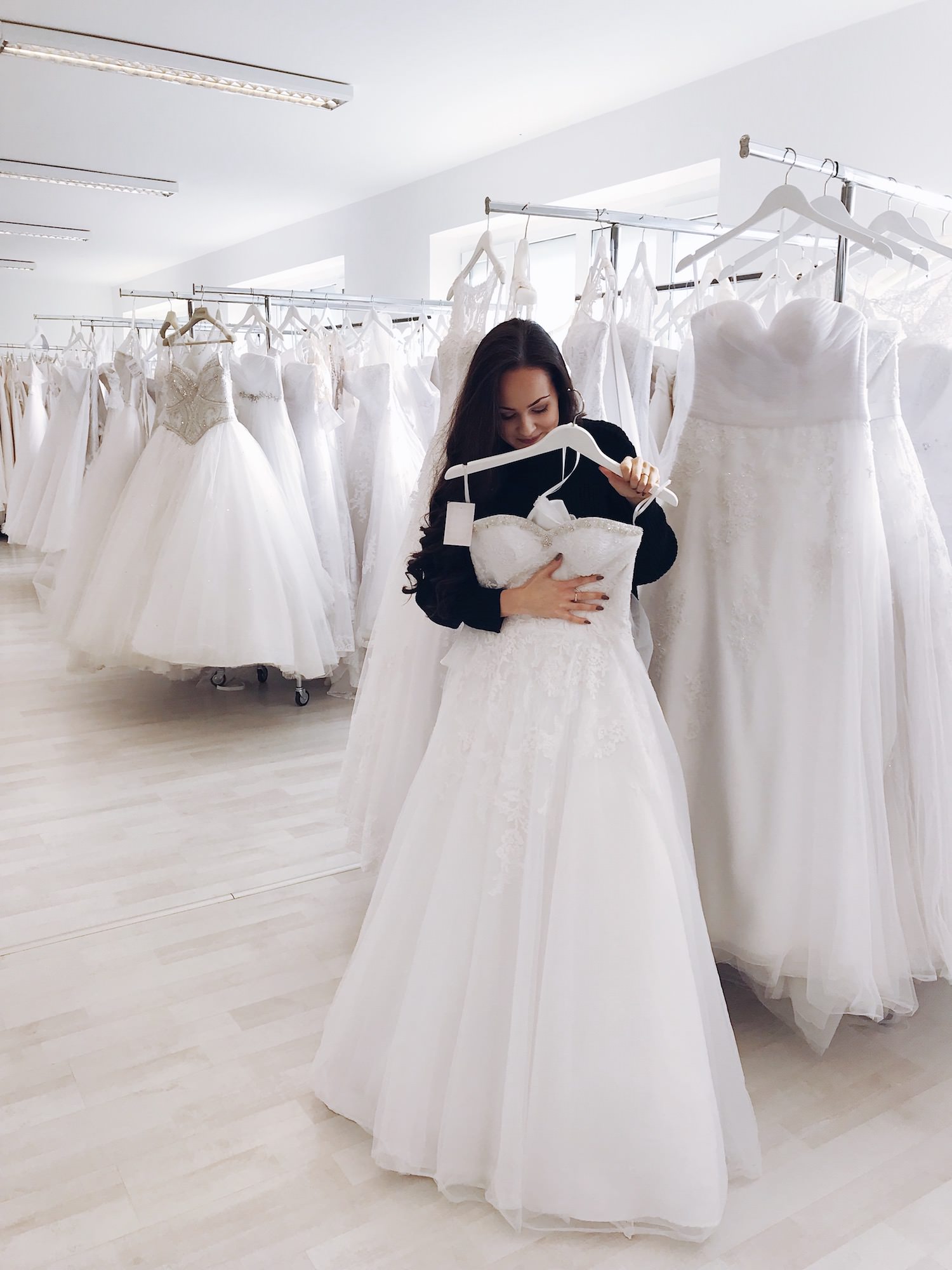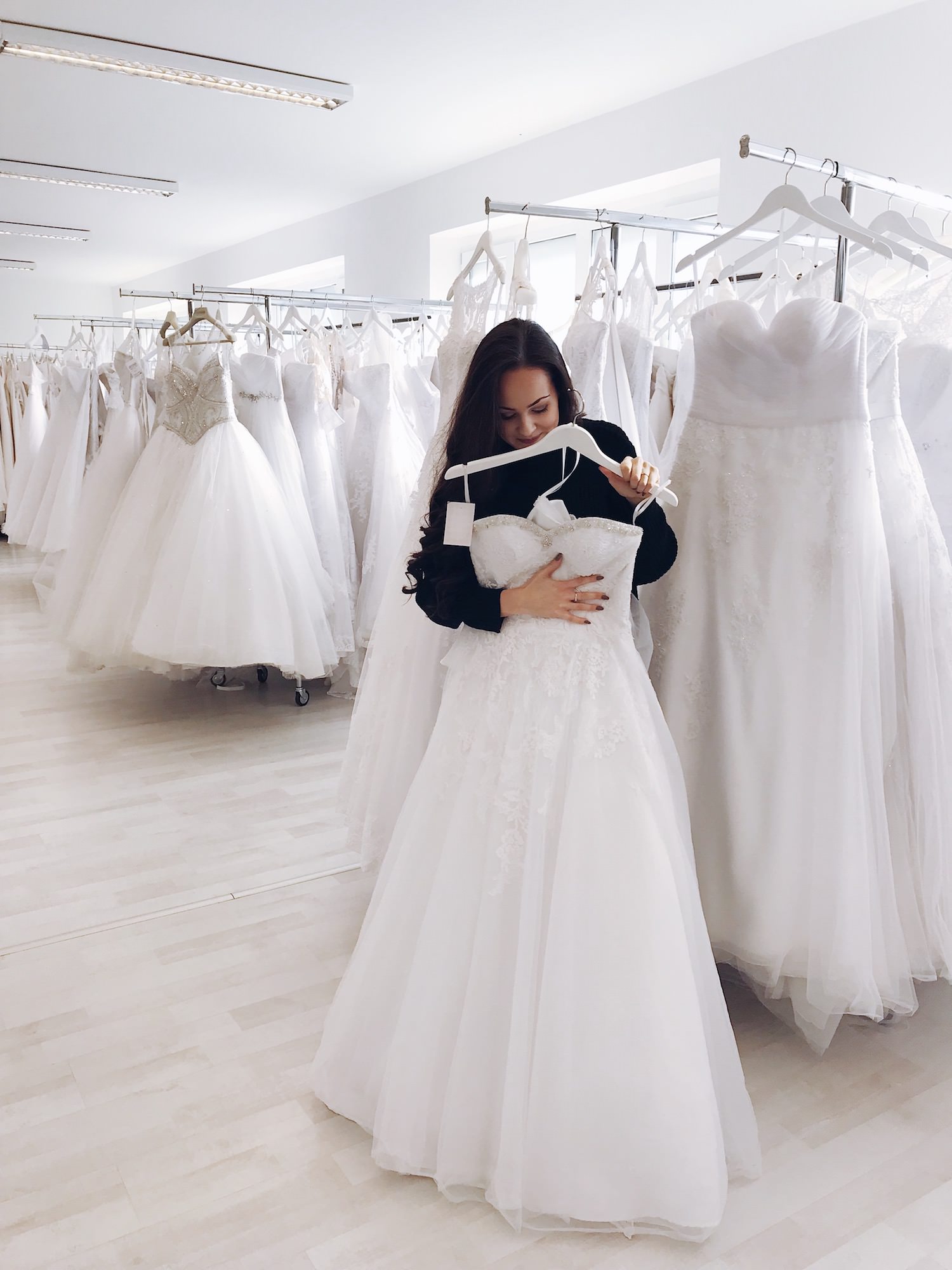 Jestli vás fotky svatebních šatů už nudí, tak se omlouvám, ale tyhle už jsou stejně nejspíš poslední, co mám. Dnes je to přesně týden <3
---
If you're tired of wedding dresses photos, I'm sorry, but I think these are the last ones I have. It's been exactly a week today <3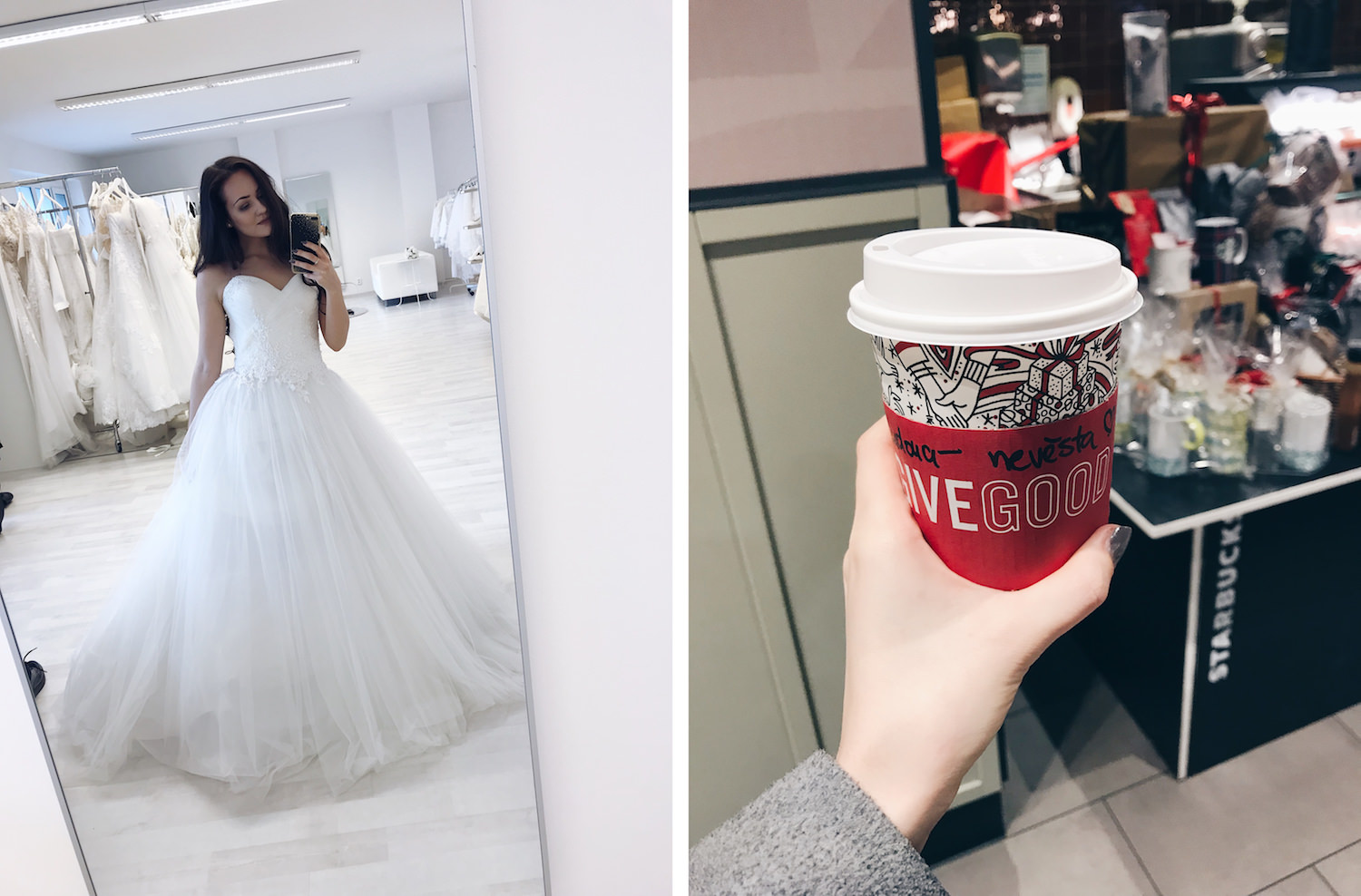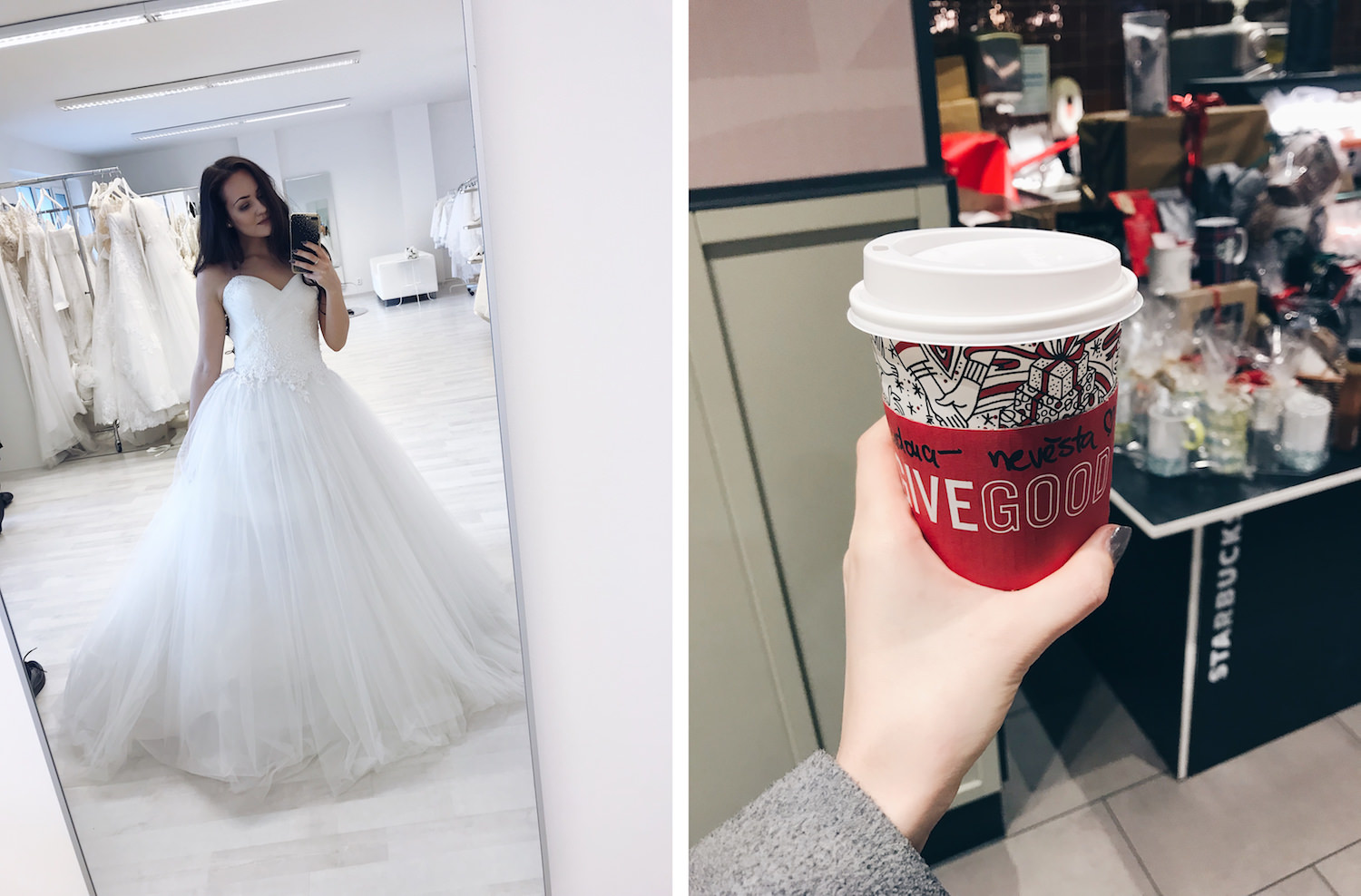 Tohle byly moje favoritky, miluju tu sukni! // Když vaše kamarádka pracuje ve Starbucks <3
---
This one was probably my favorite, I love the skirt! // When your friend works at Starbucks <3 (it says "future bride")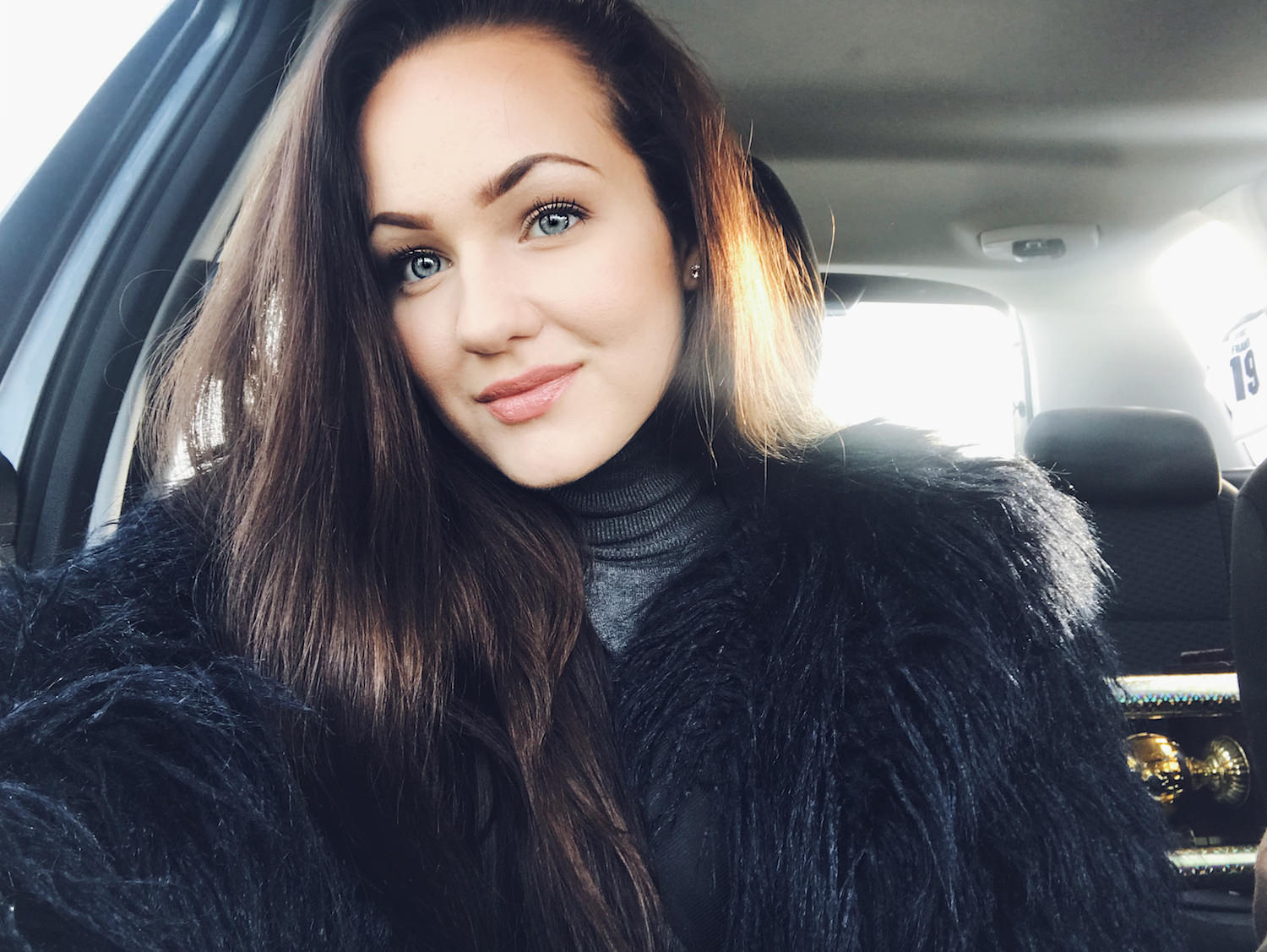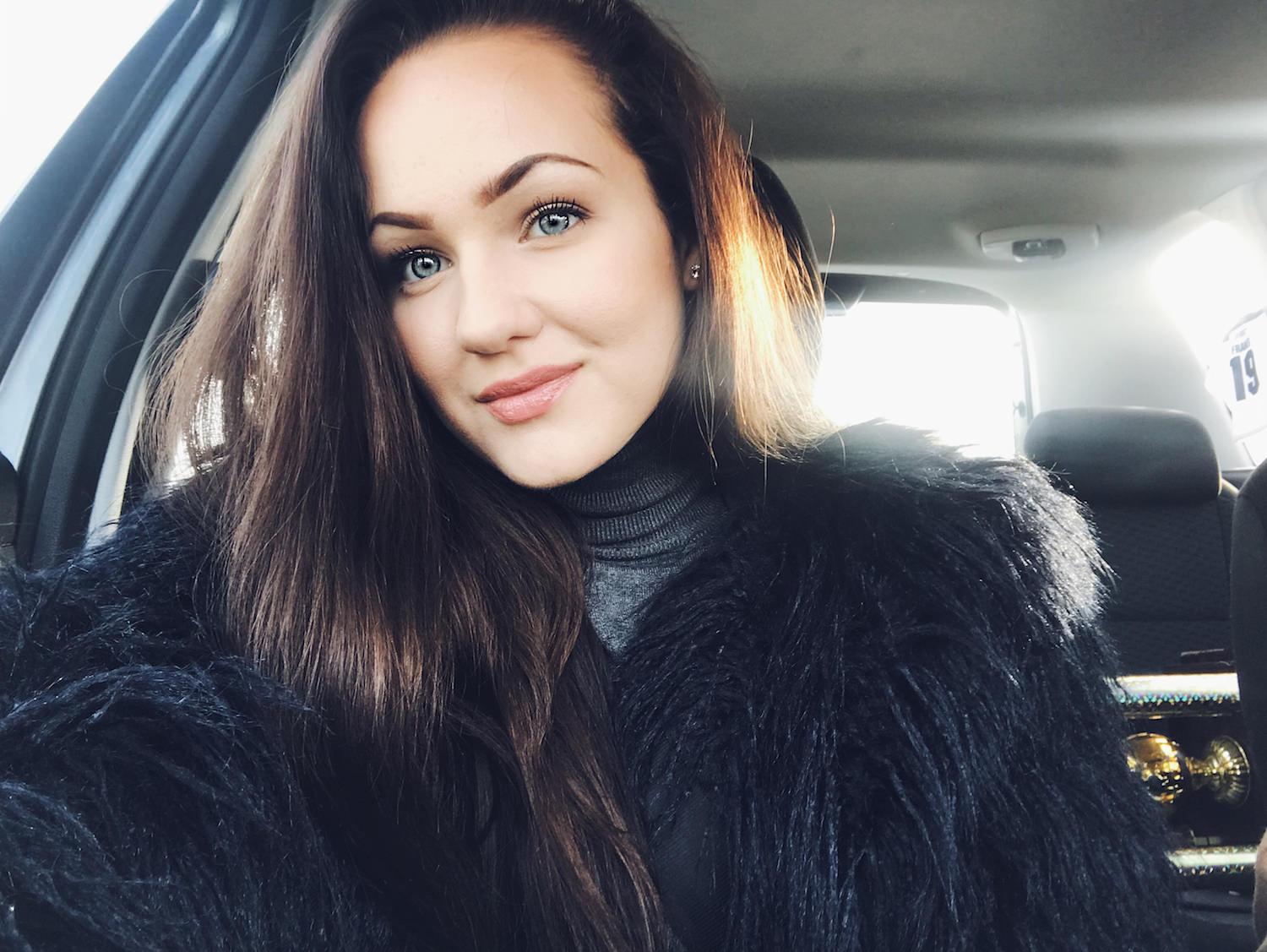 V autě na cestě na výstavu Nervous Trees!
---
In the car on our way to the Nervous Trees exhibition!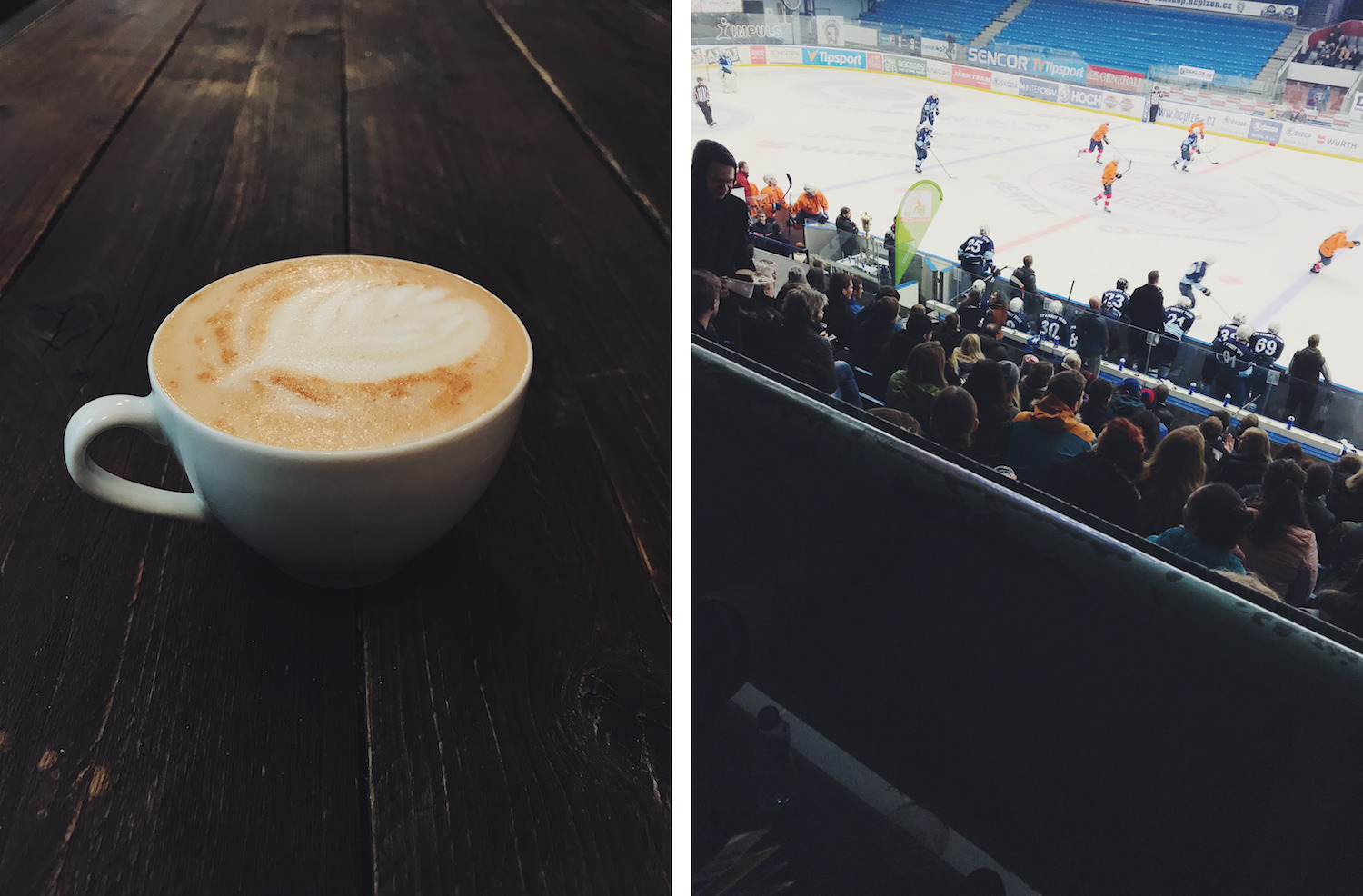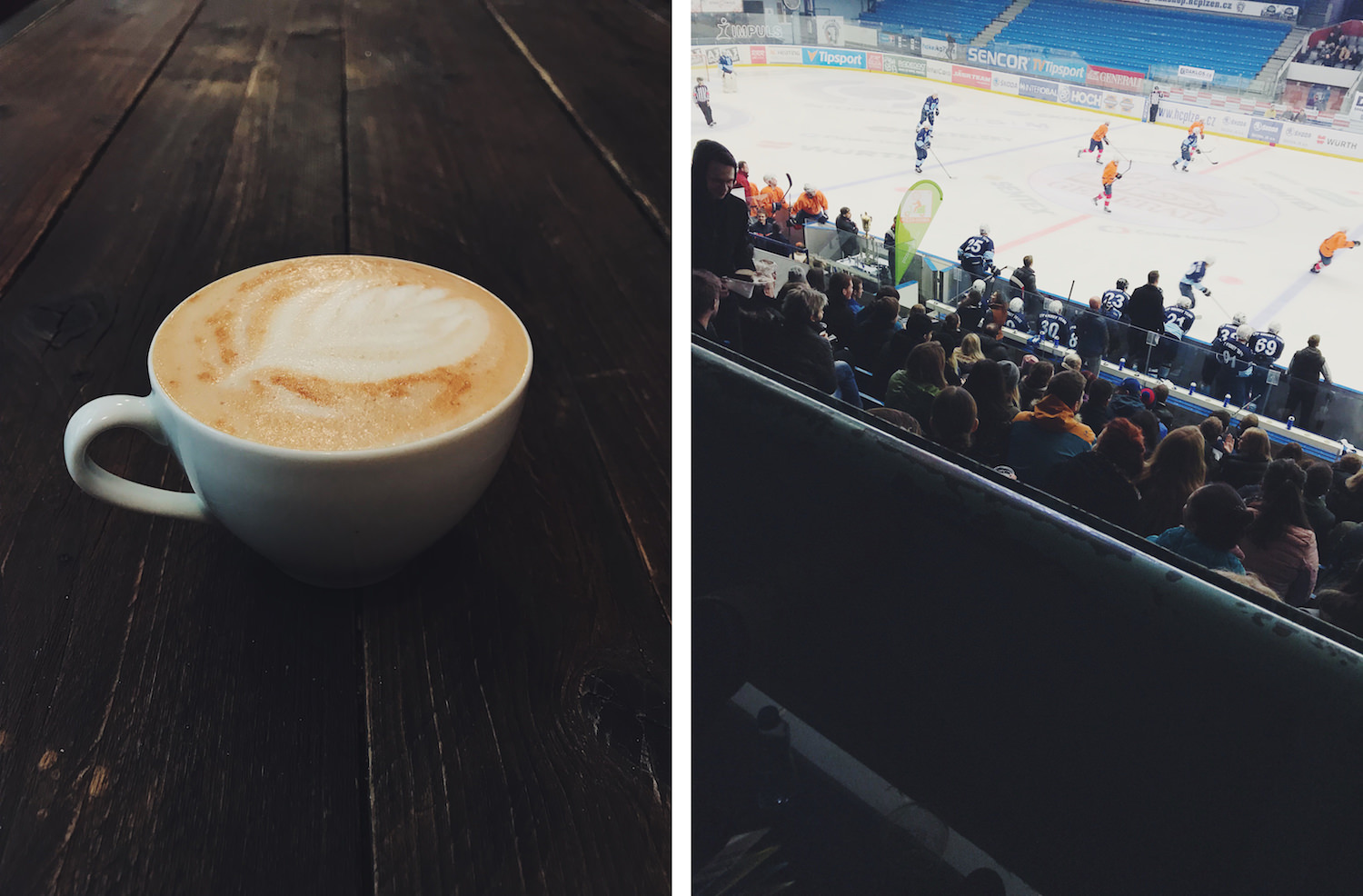 V kavárně u nás ve škole dělaj výborný kafe! // Každoroční Bitva o Plzeň, kterou pořádá přítel. Jsem ráda, že už je letos za námi, protože s tím mají vždycky tolik práce, že chodí spát ve 3 ráno.
---
They make such a good coffee in the café in my school! // The annual hockey battle of Pilsen that my boyfriend organizes. I'm happy it's finally over because it's always so much work that they go to bed at 3AM.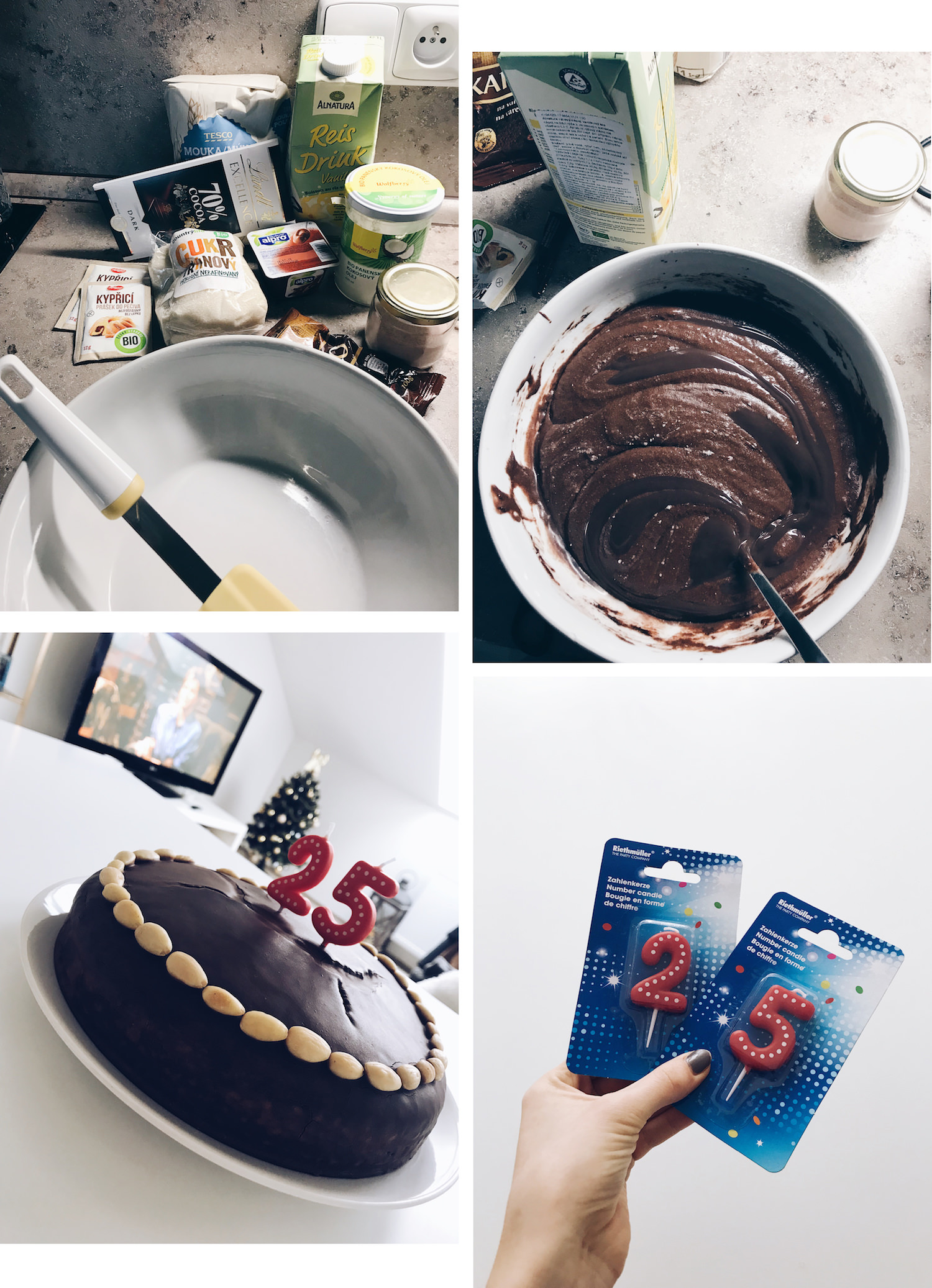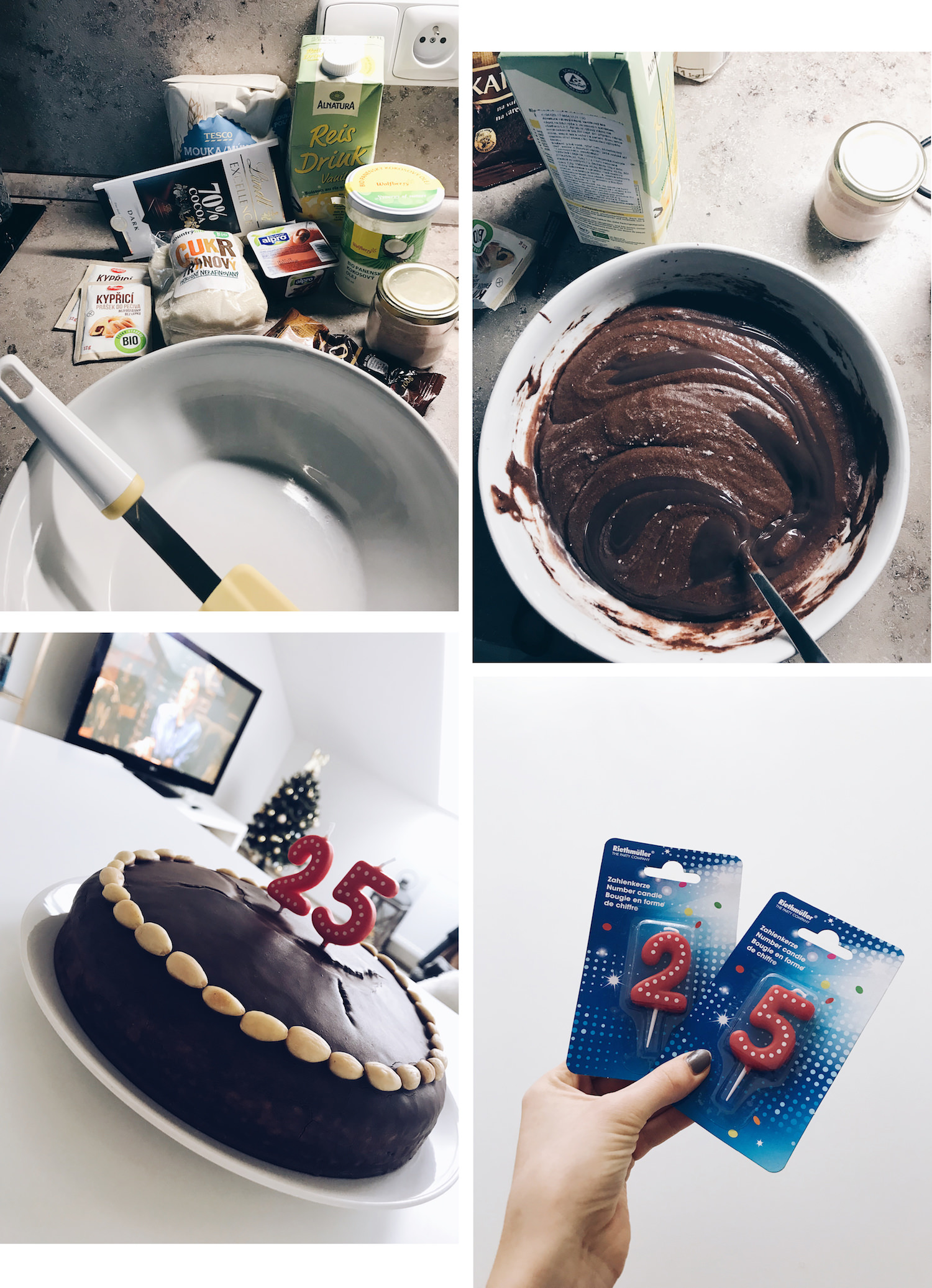 Ve čtvrtek měl přítel 25. narozeniny! Upekla jsem mu čokoládový dort (nechci se chlubit, ale byl fakt vynikající), jen mi trochu popraskal – nemáte nějaký tip, jak tomu zabránit? Kamarádka říkala, že je fajn propíchat těsto špejlí, než se dá do trouby, tak to asi příště vyzkouším.
---
My man turned 25 on Thursday! I made hime a chocolate cake (i don't want to brag about it, but it was awesomee), but it cracked on the top a bit, do you have any tips on how to prevent it? My friend said it's good to make a few holes with a skewer in the dough before you put it in the oven so I'll probably try it next time.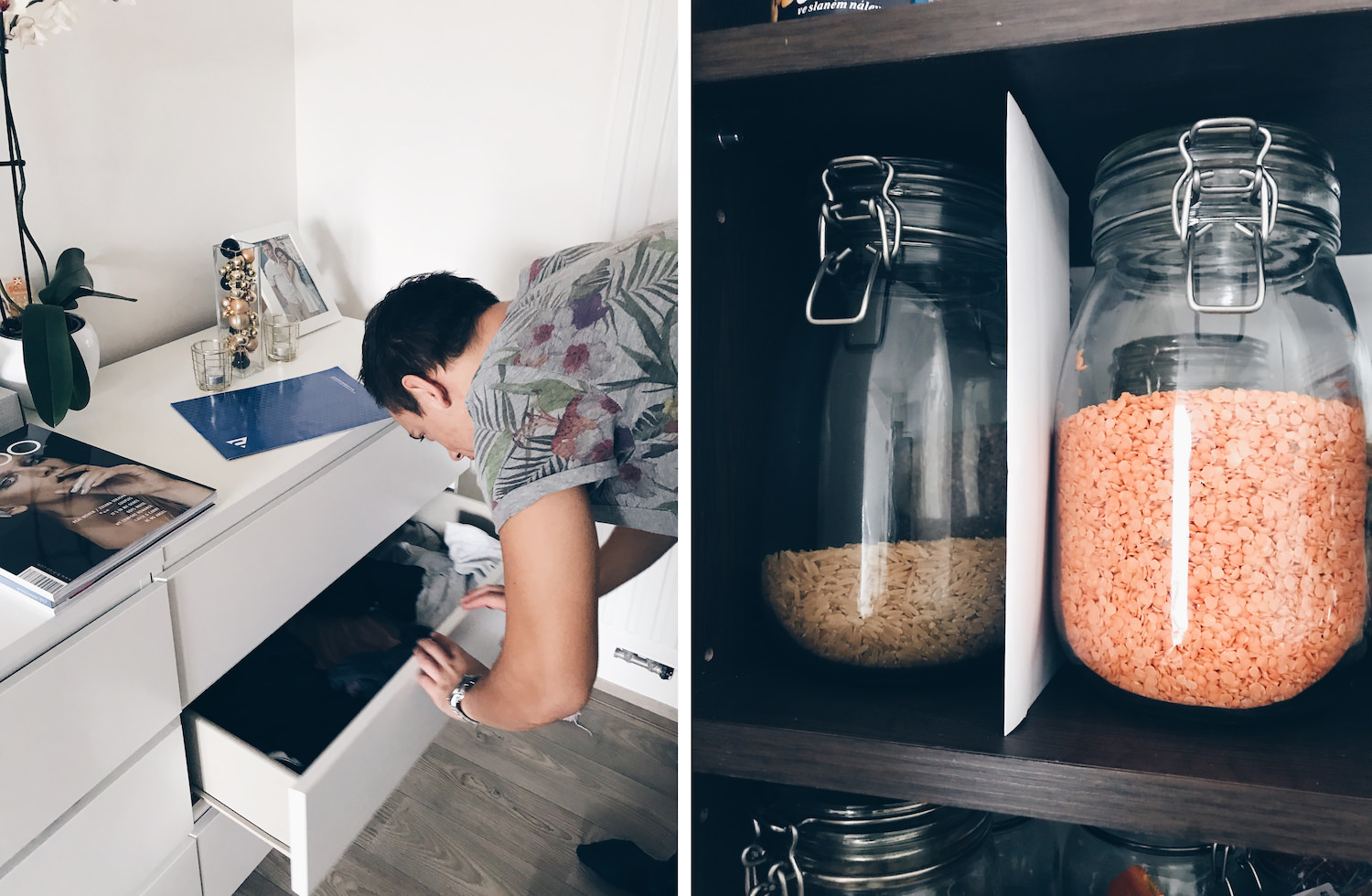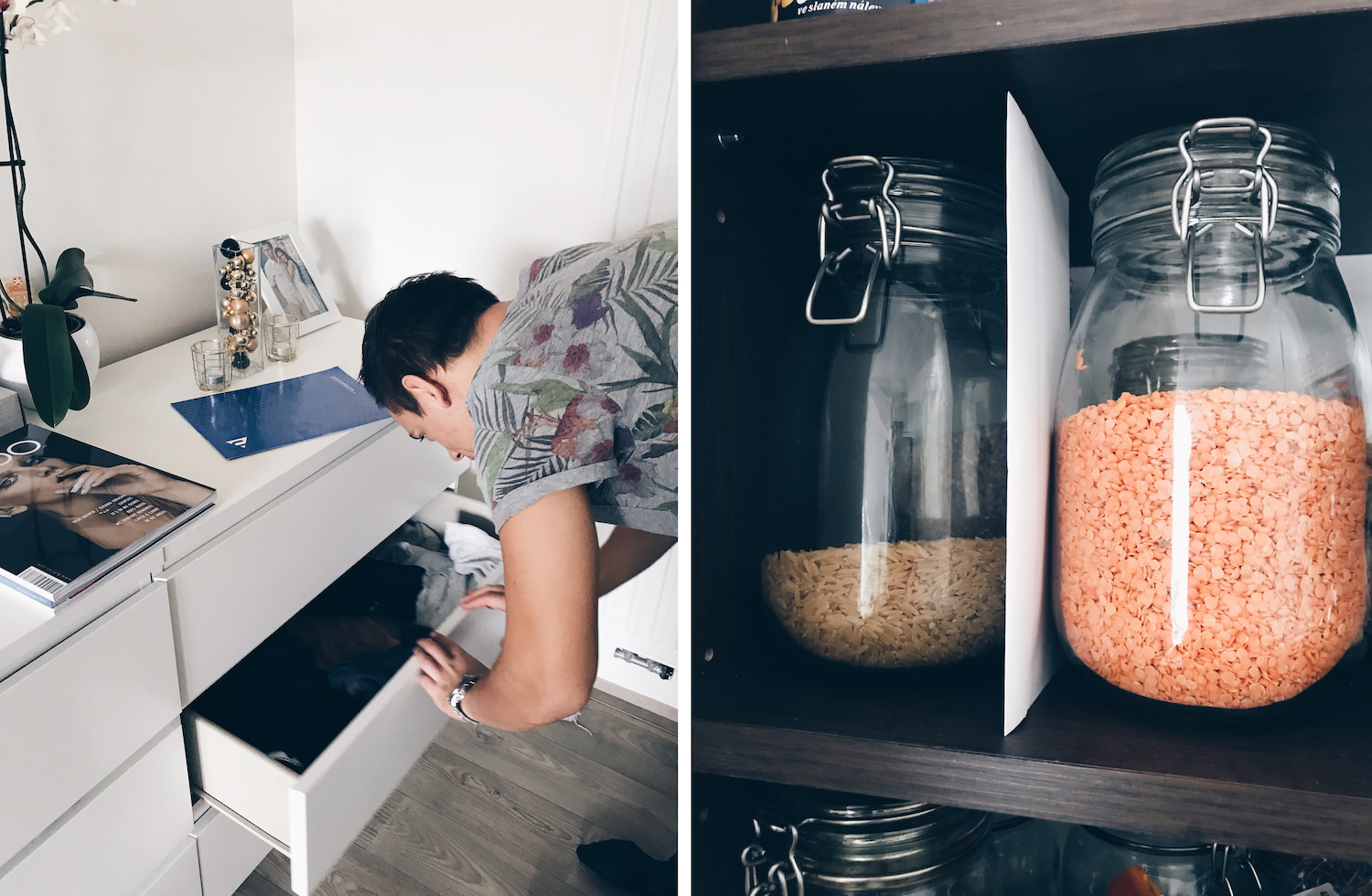 Po bytě jsem mu poschovávala obálky s různými nápovědami. V poslední obálce našel dáreček!
---
I hide a few envelopes with some clues and he found his bday gift in the last one.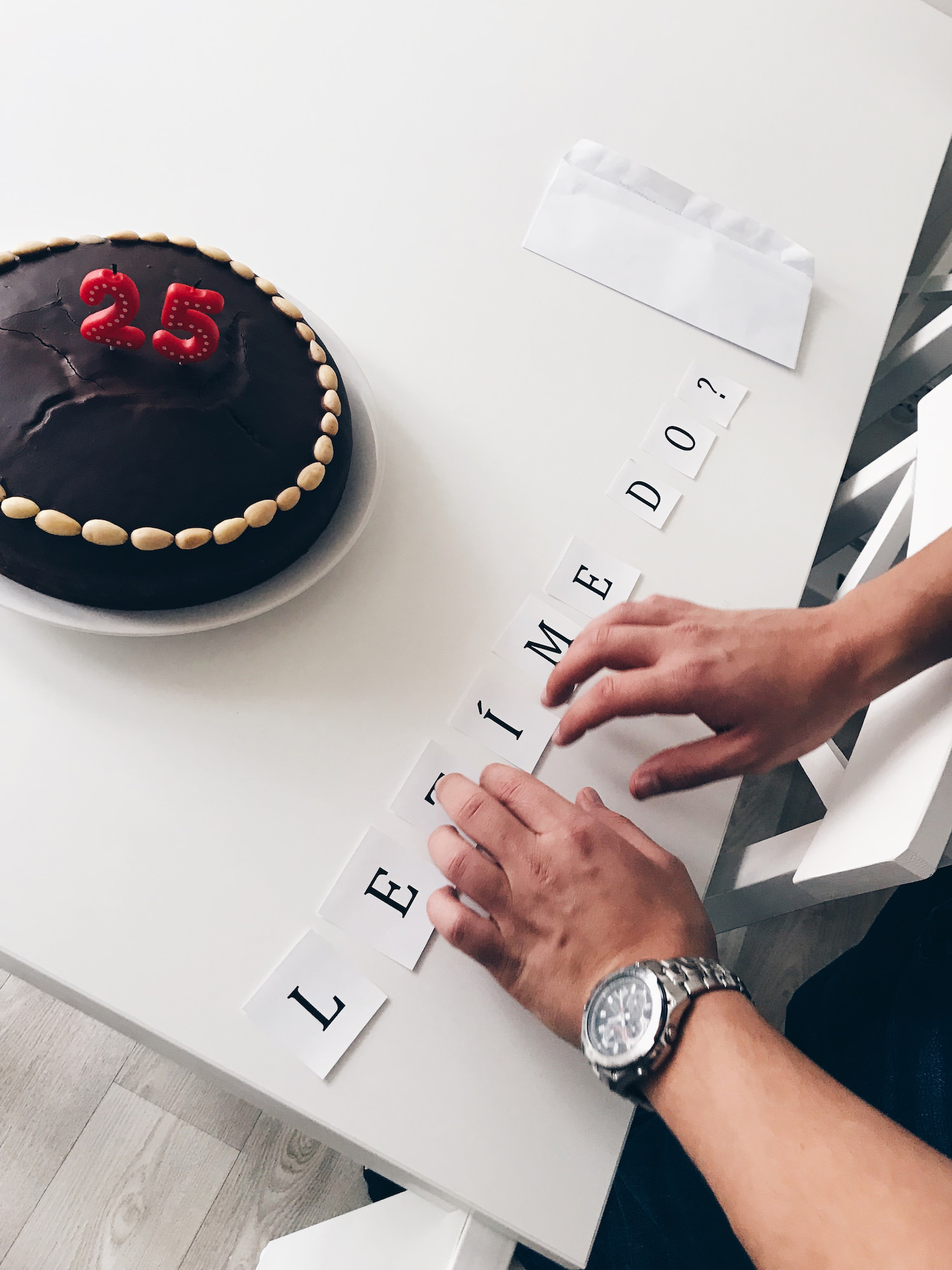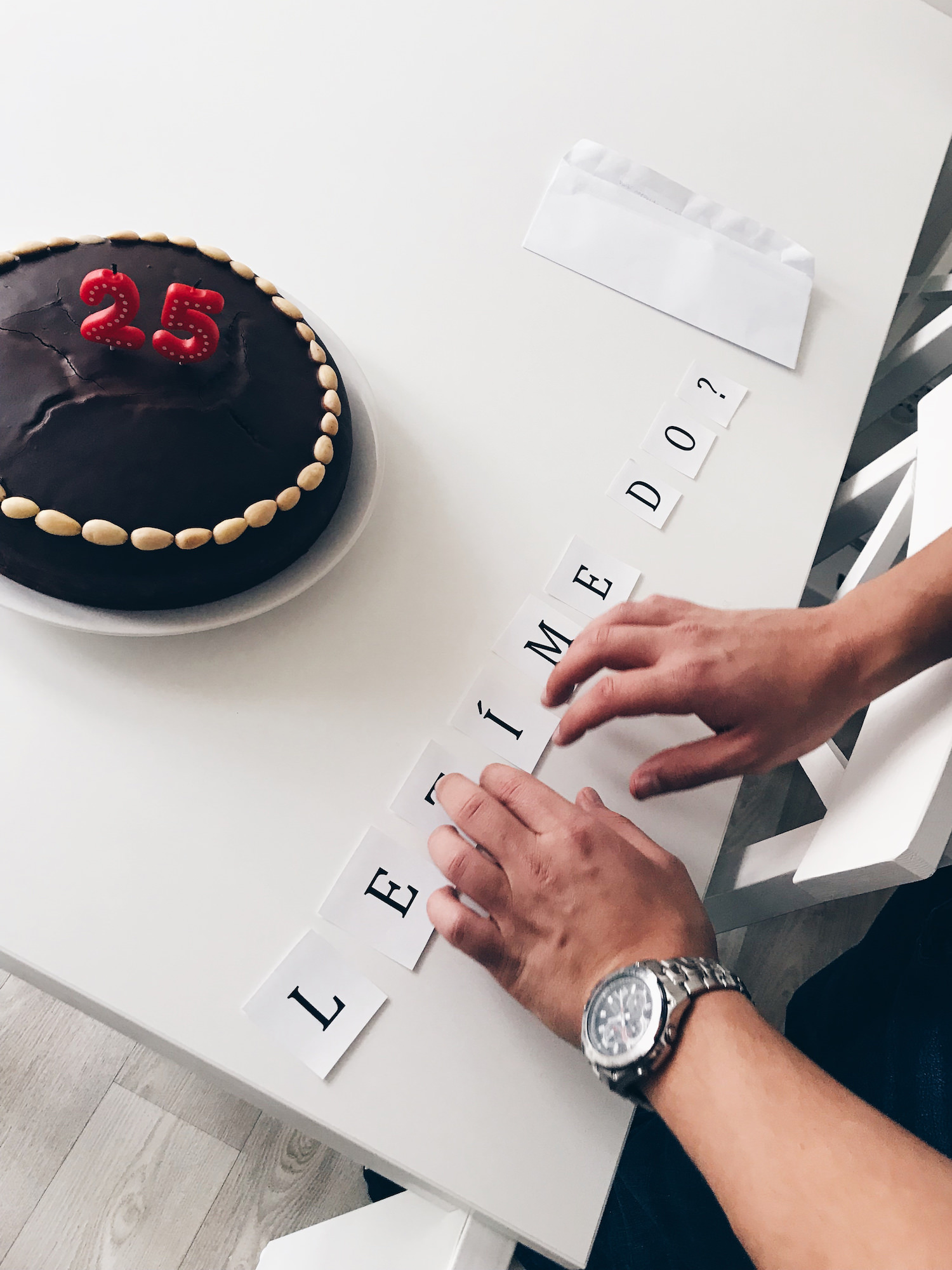 Koupila jsem nám letenky do Madridu a lístky na zápas Realu Madrid. Básní o tom už několik let, takže měl hroznou radost. Já teda fotbal nesnáším, ale co bych pro něj neudělala, no ne? Haha. Užijte si víkend <3
---
I bought two flight tickets to Madrid and tickets for Real Madrid footbal game. He's been dreaming about it for years so he was super happy. I totally hate football, but what wouldn't I do for him, right? Haha. Have a great weekend babes <3