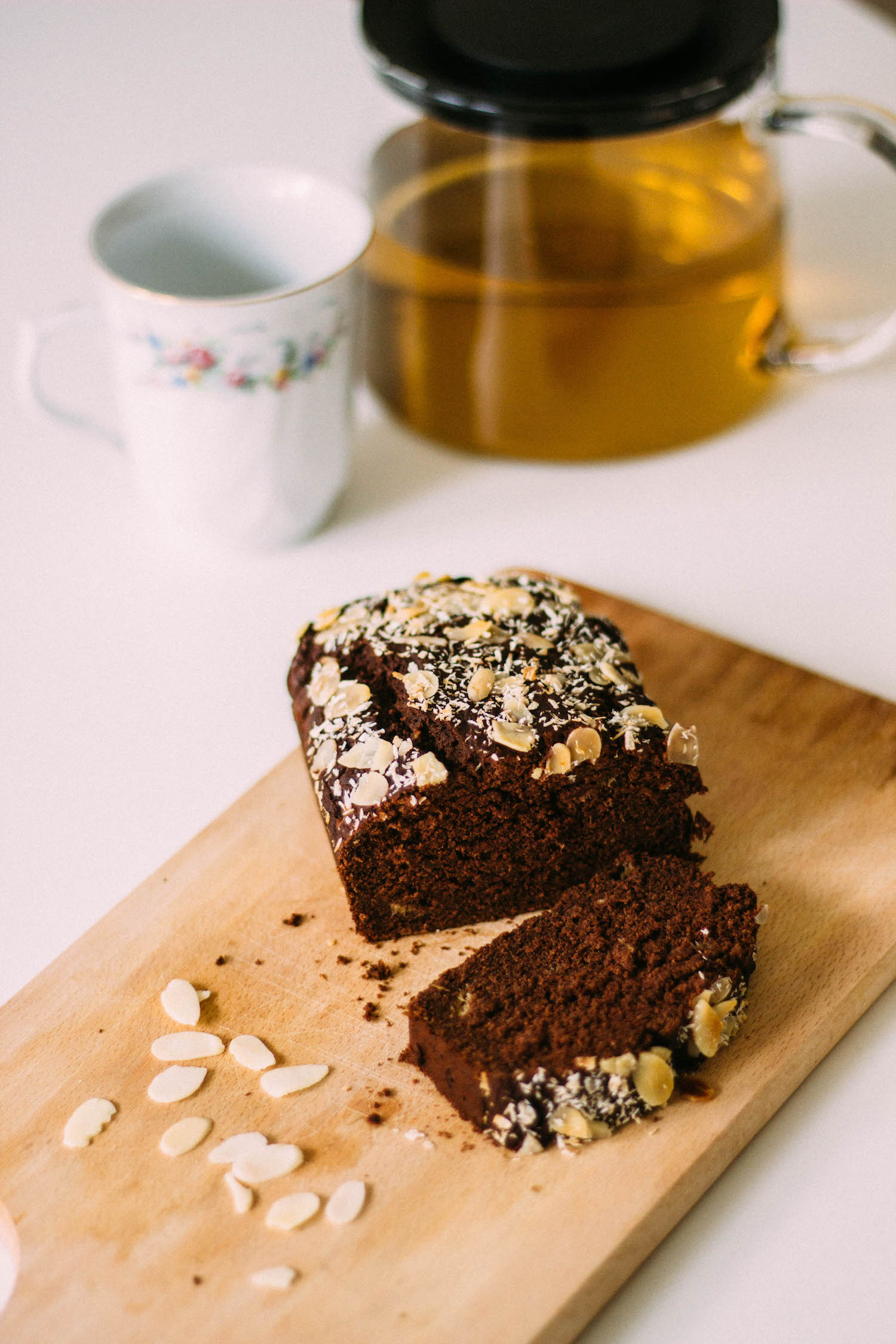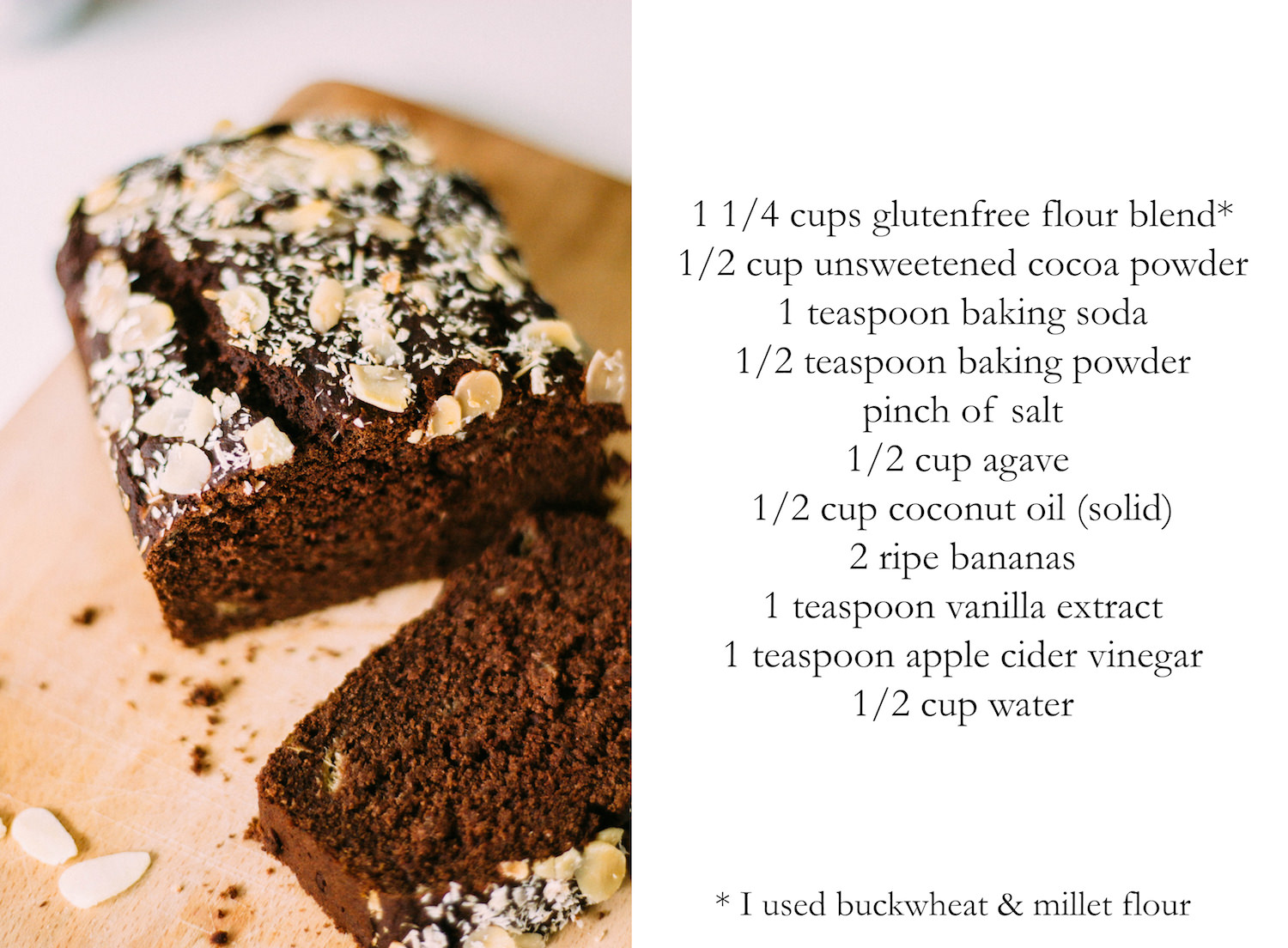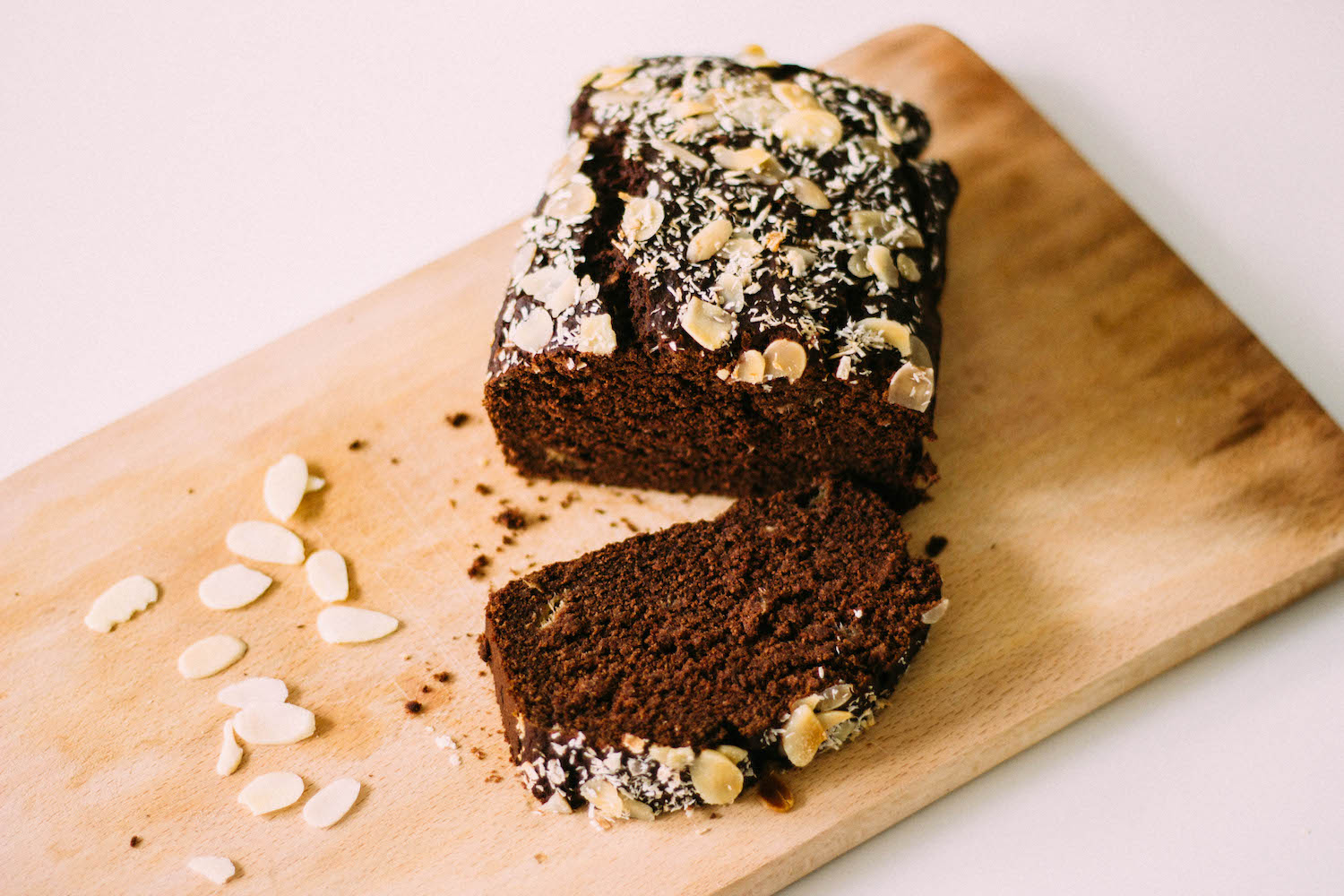 Gluten free & sugar free vegan chocolate banana bread – my go-to recipe!
Who would have thought that it's possible to make something without gluten (I'm intolerant), refined sugar (can't eat it because of my hormonal problems) that would actually taste really amazing? First you mix the dry ingredients, then you take another bowl and mash the bananas with a fork and add the wet ingredients. And then you just mix it all together, add a little bit more water if needed and place it on a baking paper into the bread form. I usually add some almonds and coconut on the top and voilá, it's ready to go to the oven! I bake it at around 180 degrees celsius for about 15 minutes (maybe 20), I just put a toothpick in the middle and see if it comes out clean. It's soo good and pretty much healthy!
---
Kdo by to byl řekl, že se dá upéct něco bez lepku (mám intoleranci), cukru (nesmím ho kvůli těm mým problémům s hormony), co bude chutnat úplně neskutečně? Nejprve smícháte všechny suché ingredience (jsou vypsané u prostřední fotky, snad nevadí, že je to anglicky, jen pár ingrediencí upřesním – kakao používám neslazené od značky Alnatura, místo normální soli používám růžovou himalájskou, agáve syrup z bio nebio a kypřící prášek používám od české značky Amylon, je nejlepší!), potom si v jiné míse vidličkou rozmačkáte banány a k nim přidáte všechny tekuté ingredience. Nakonec to smícháte všechno dohromady, přidáte trochu vody, když bude třeba a těsto vložíte na pečící papír do chlebové formy. Já většinou nahoru přidám ještě plátky mandlí a strouhaného kokosu a voilá, chlebík může do trouby! Peču ho na 180 stupňů asi 15 minut, neumím to moc odhadovat, prostě tam občas zapíchnu špejli a když vyjde ven suchá, je hotovo. Je vážně vynikající a více méně zdravý!