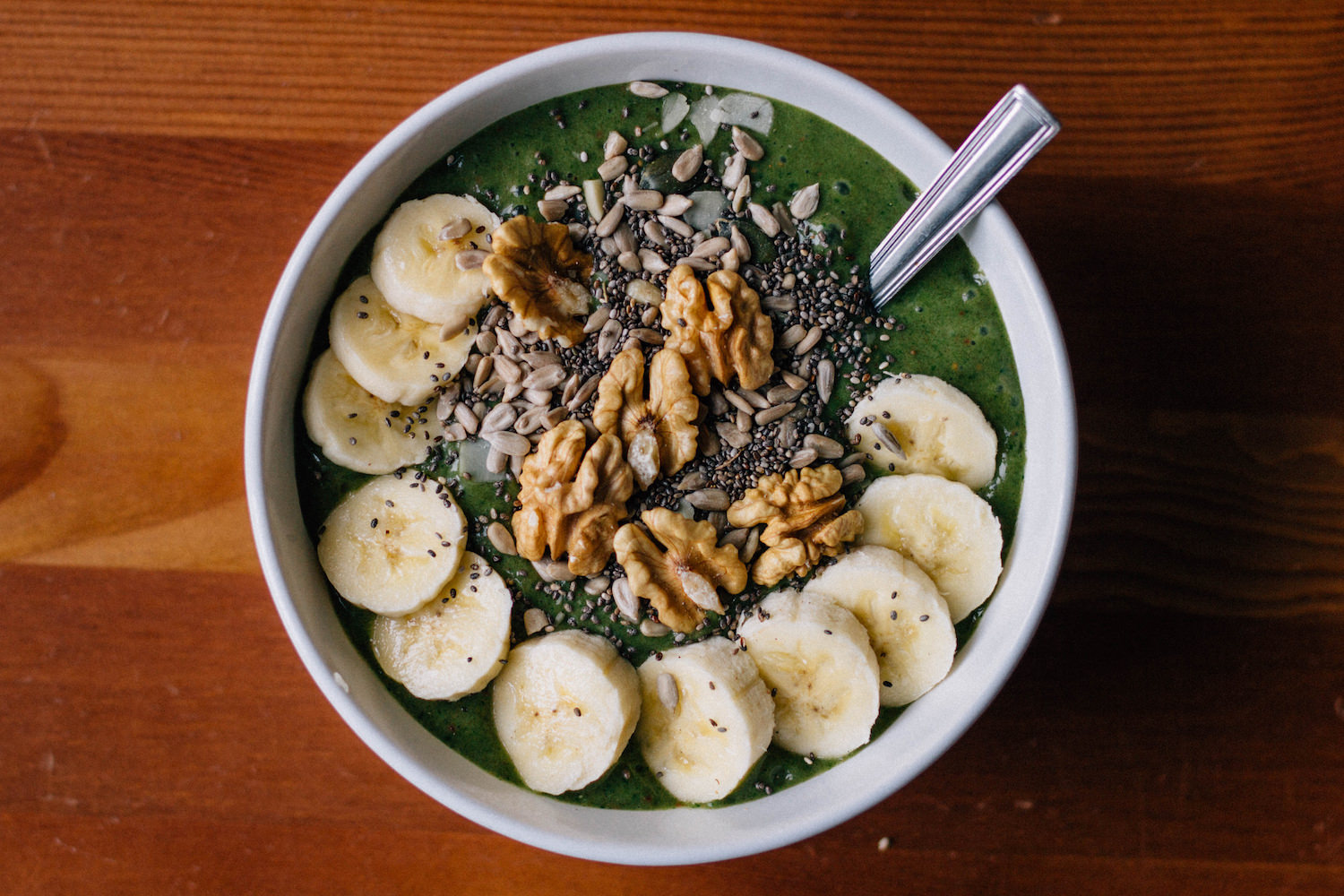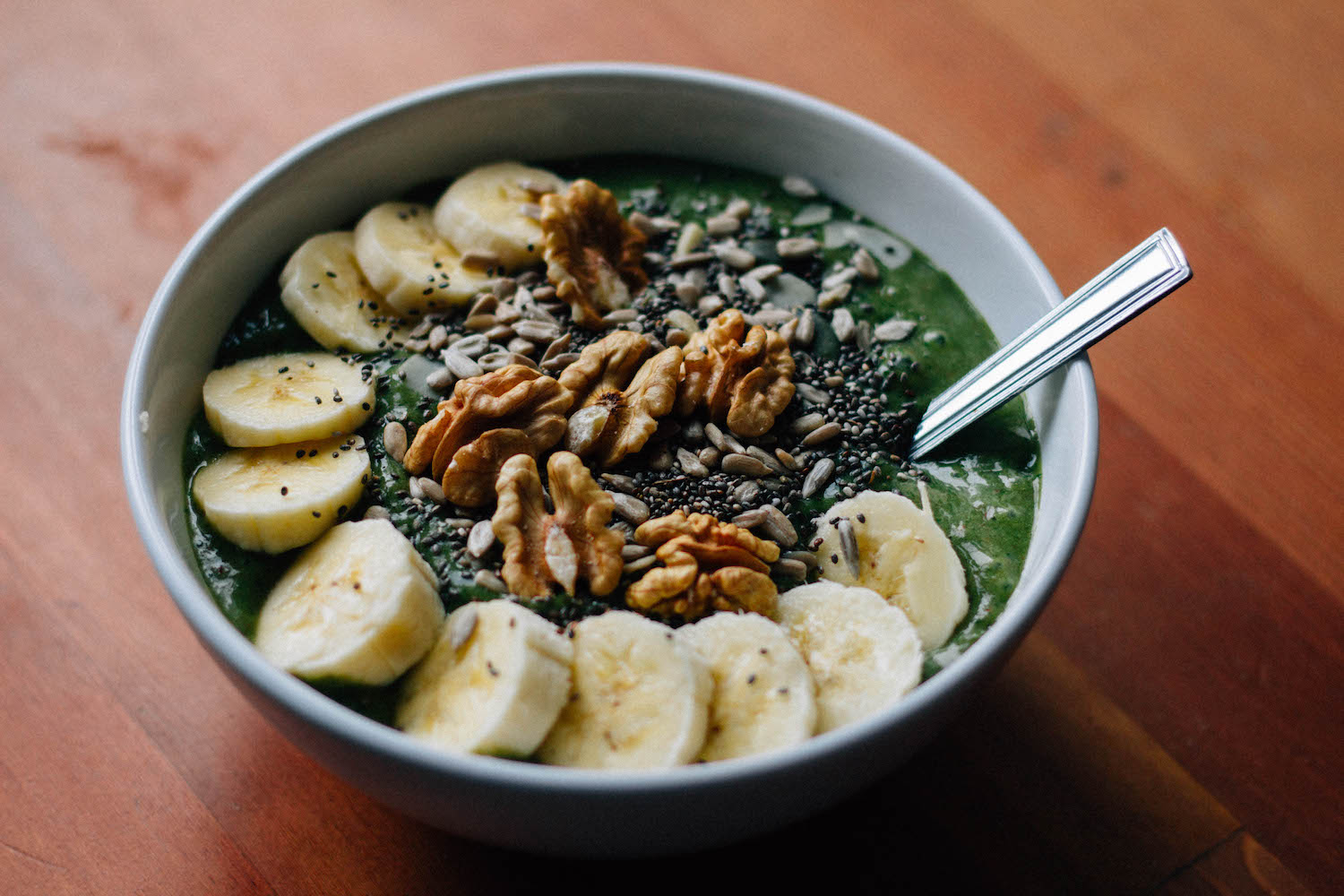 Smoothie: 1 and a half bananas, handful of spinach, 1/4 avocado, lots of strawberries. Toppings: banana, wallnuts, chia seeds, sunflower seeds, coconut flakes, pumpkin seeds.
Good morning! I started my Tuesday with a super yummy smoothie bowl. I just love food full of vitamins, minerals and antioxidants. It makes me feel amazing and it provides me with a lot of energy. I love to add spinach to pretty much everything that I eat. It's a great source of fiber, protein, vitamin A, C, K and soo much more. If you don't like greens, you should try to add it in your fruit smoothie, I promise you won't taste it at all 🙂 Even though I personally love the taste of green food. Recently I started adding some avocado to my smoothies as well, it makes it super creamy and it's a great source of plant-based fat which keeps me feeling full for a longer time. I added some strawberries as well, I usually switch between different kinds of berries, they're packed with antioxidants and vitamins. And when you add some banana, you have a yummy and sweet superfood breakfast. Now I'm gonna do my makeup and go to school, have a lovely day!
---
Dobré ráno! Moje úterý jsem začala s výbornou smoothie bowl. Zbožňuju jídlo plné vitamínů, minerálů a antioxidantů. Cítím se díky tomu skvěle a dodává mi spoustu energie. Špenát přidávám skoro do všeho, co jím. Je to skvělý zdroj vlákniny, bílkovin, vitamínu A, C, K a takhle bych mohla pokračovat ještě dlouho. Pokud nemáte rádi listovou zeleninu, zkuste si ji přidat do ovocného smoothie, slibuju, že to tam vůbec není cítit 🙂 I když já třeba tu chuť zeleného jídla zbožňuju. Nedávno jsem začala do smoothie přidávat taky avokádo, které dodá krásnou krémovou texturu a je to skvělý zdroj rostlinných tuků, což mě zasytí na delší dobu. Přidala jsem ještě jahody, většinou střídám různé druhy bobulového ovoce, jsou plné antioxidantů a vitamínů. A když přidáte ještě banán, máte úžasně sladkou superfood snídani. Teď už se jdu namalovat a běžím do školy. Užijte si krásný den!