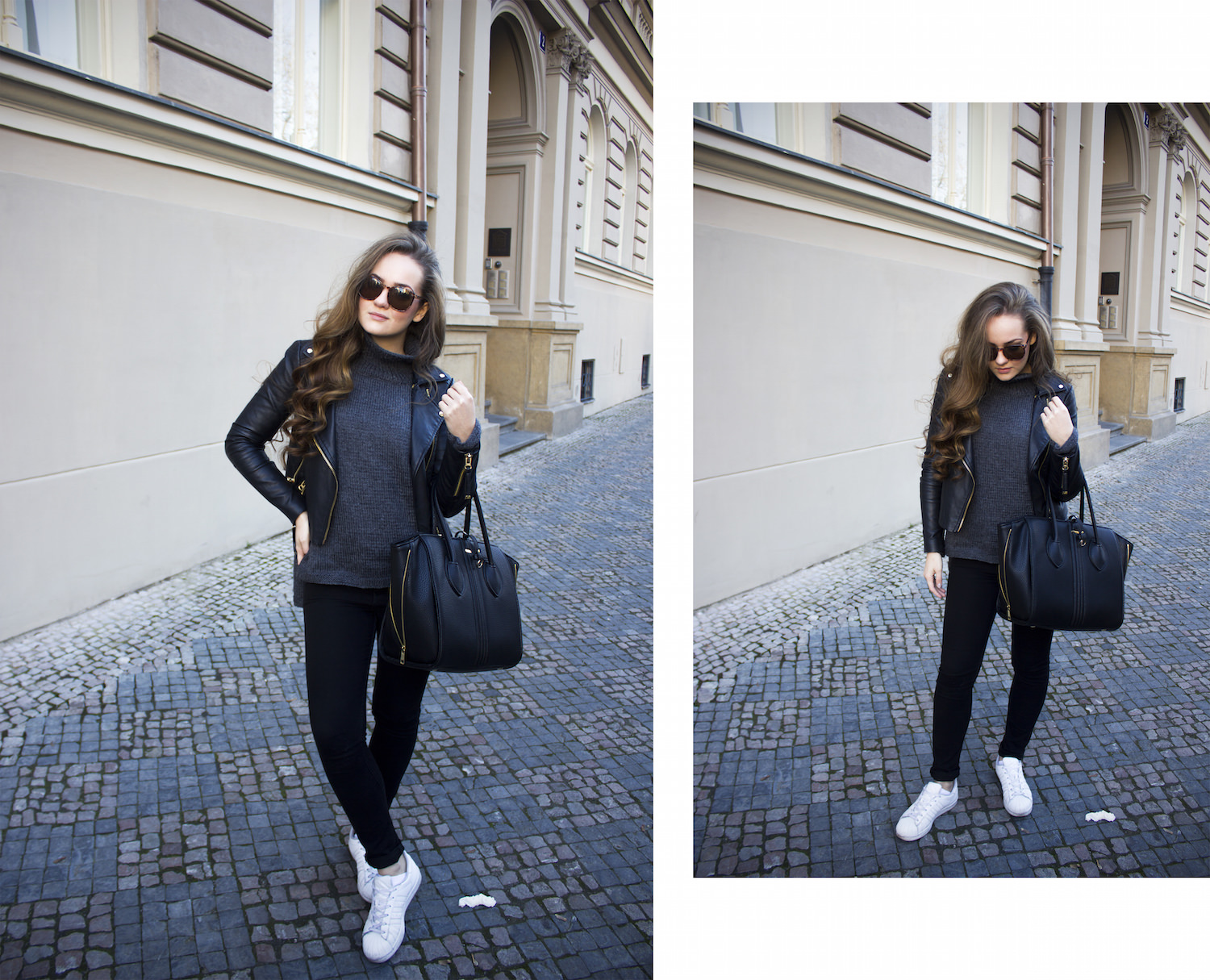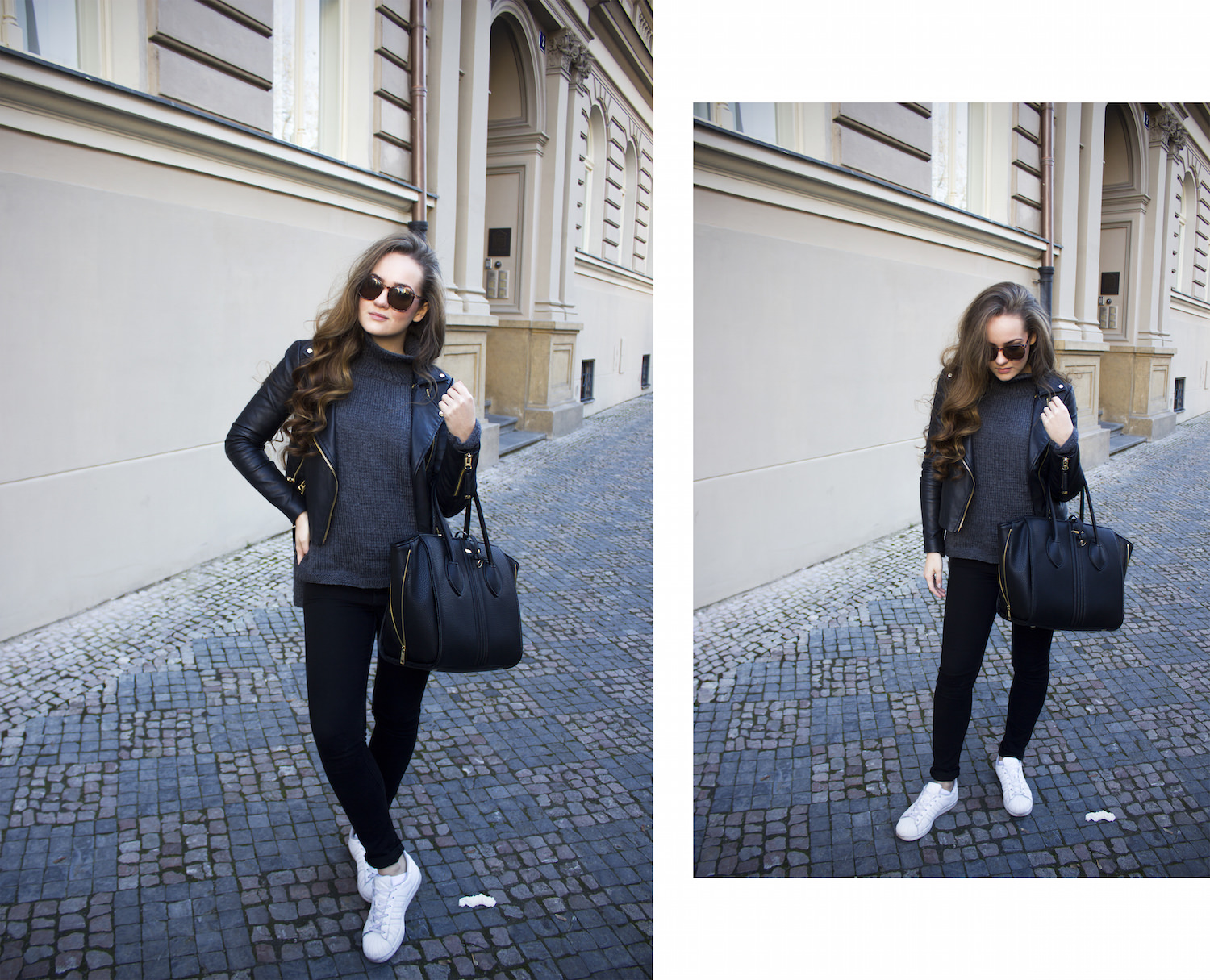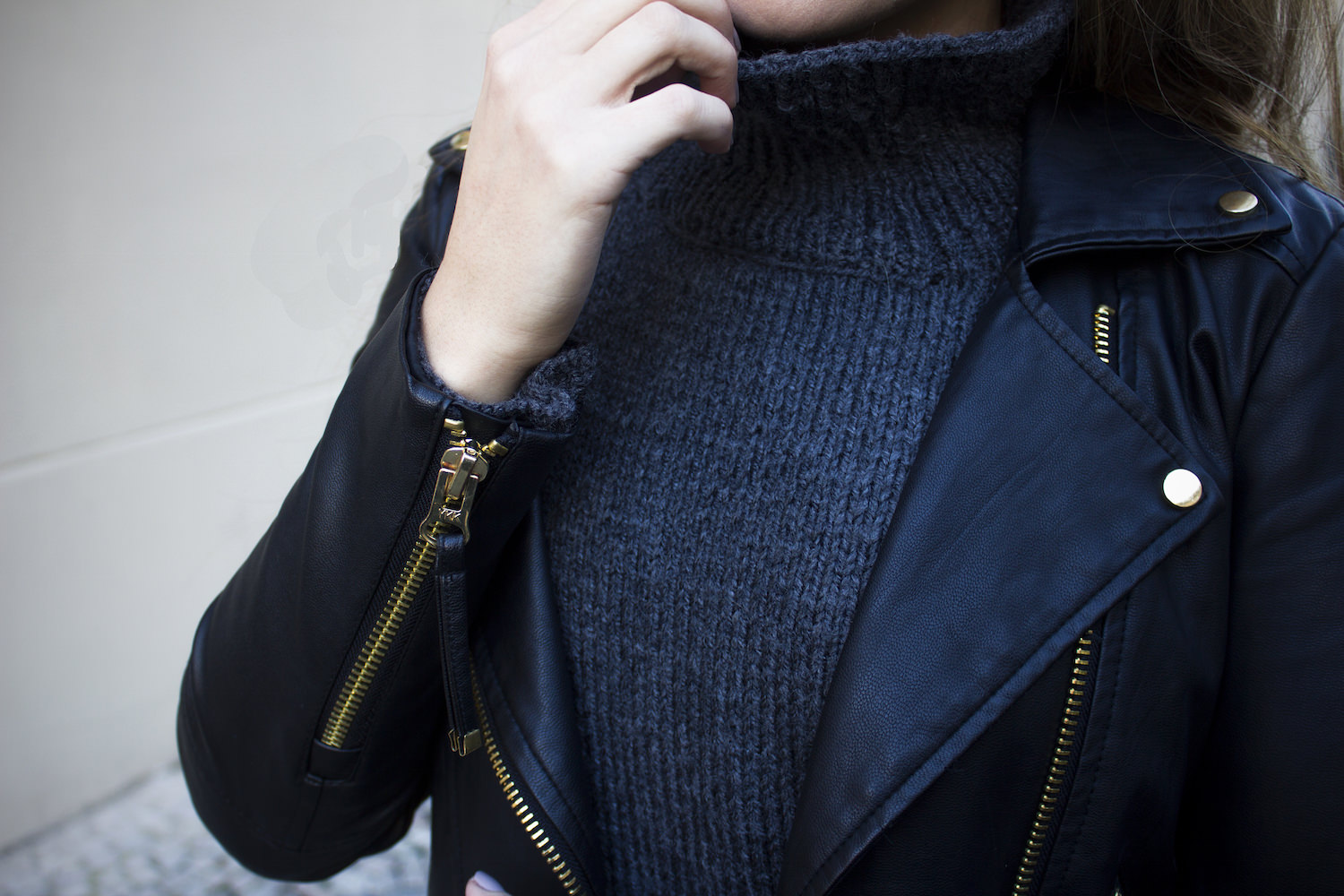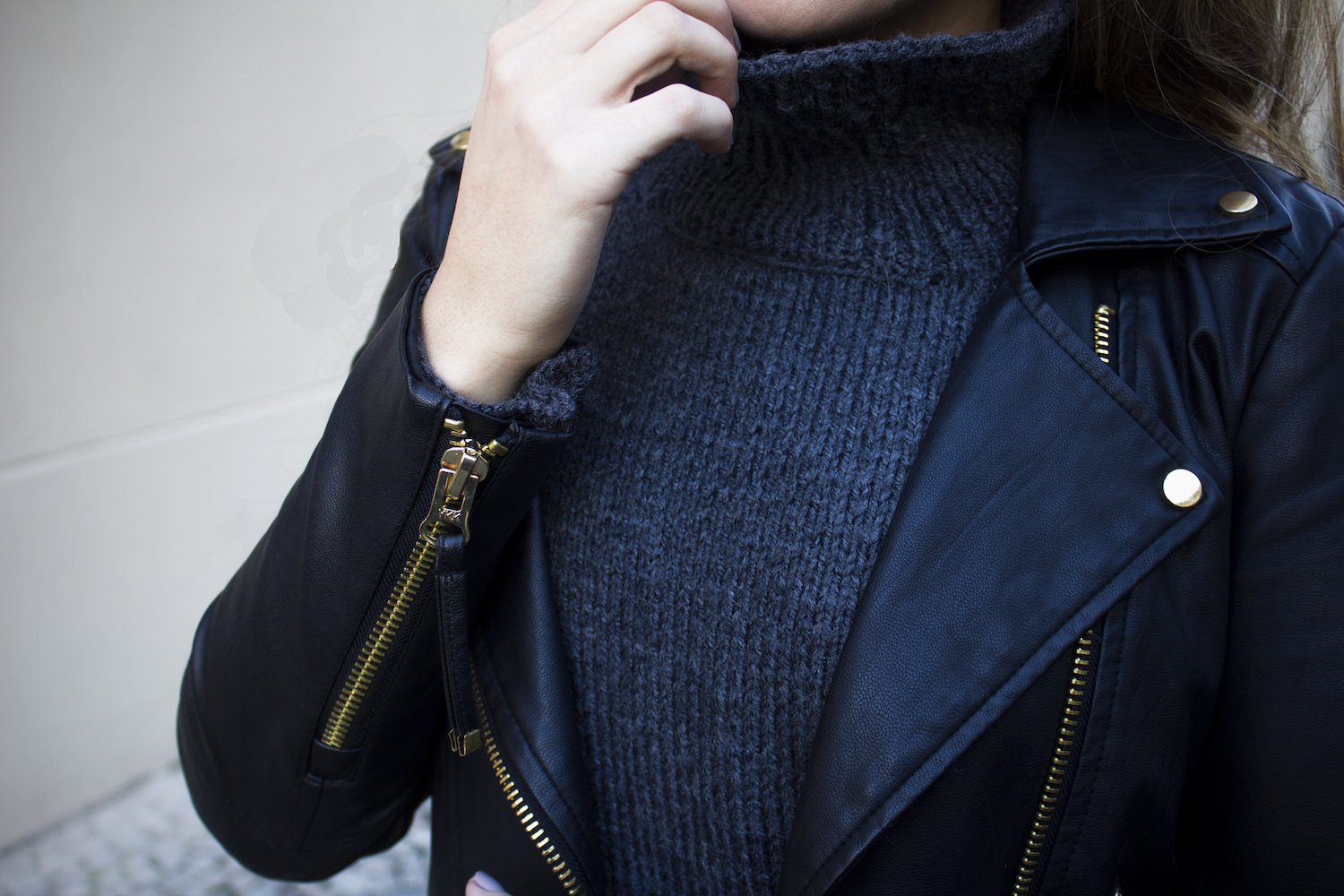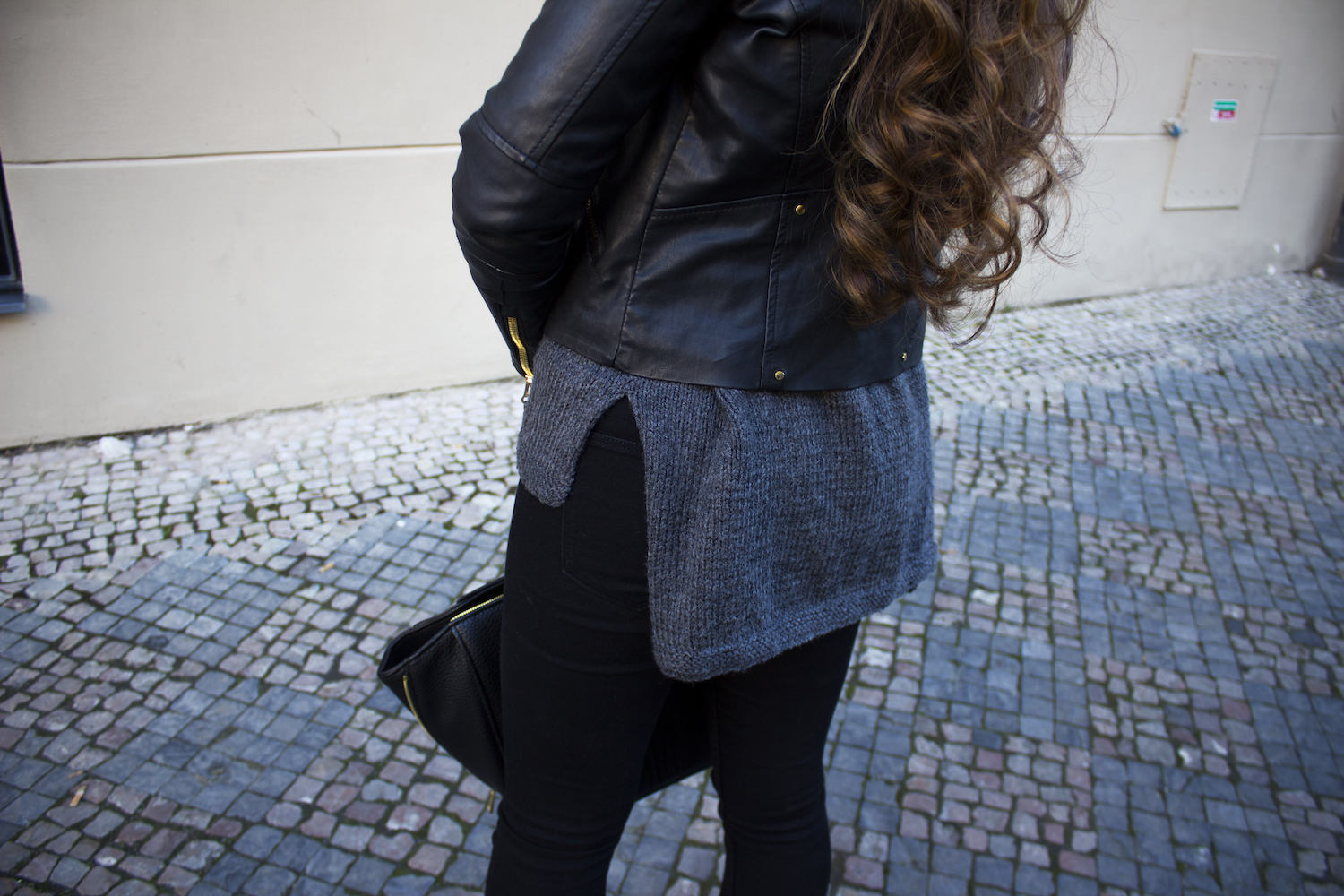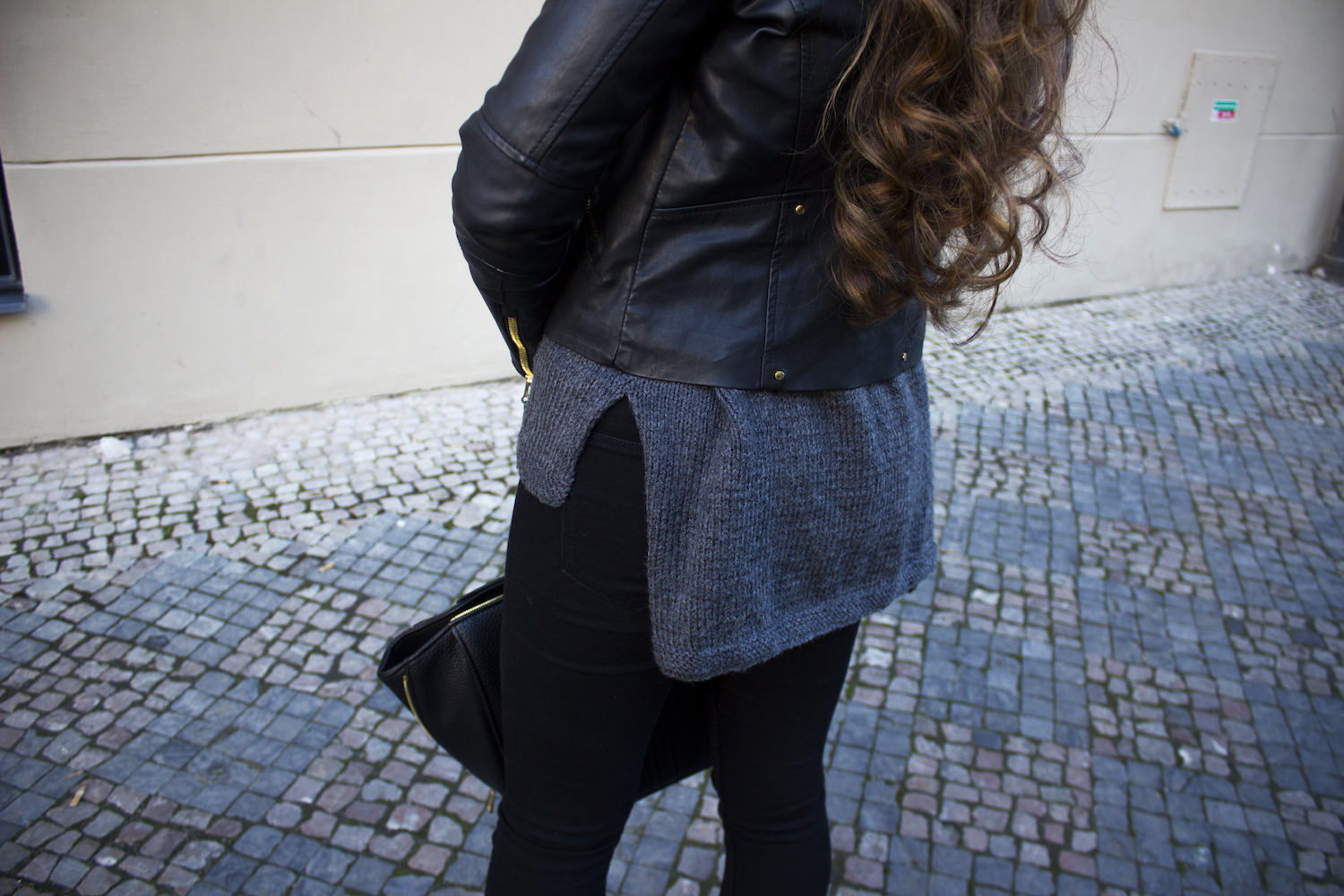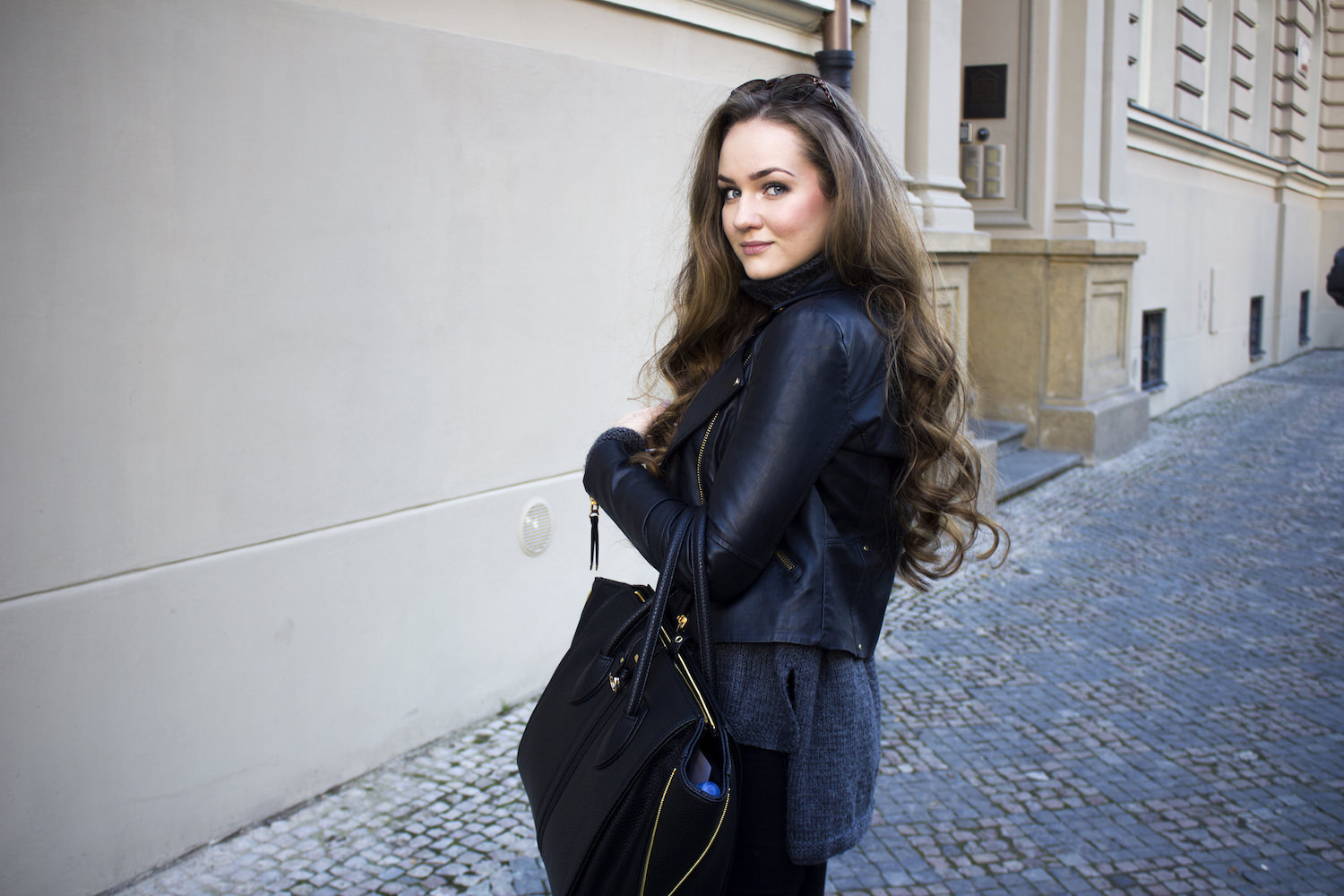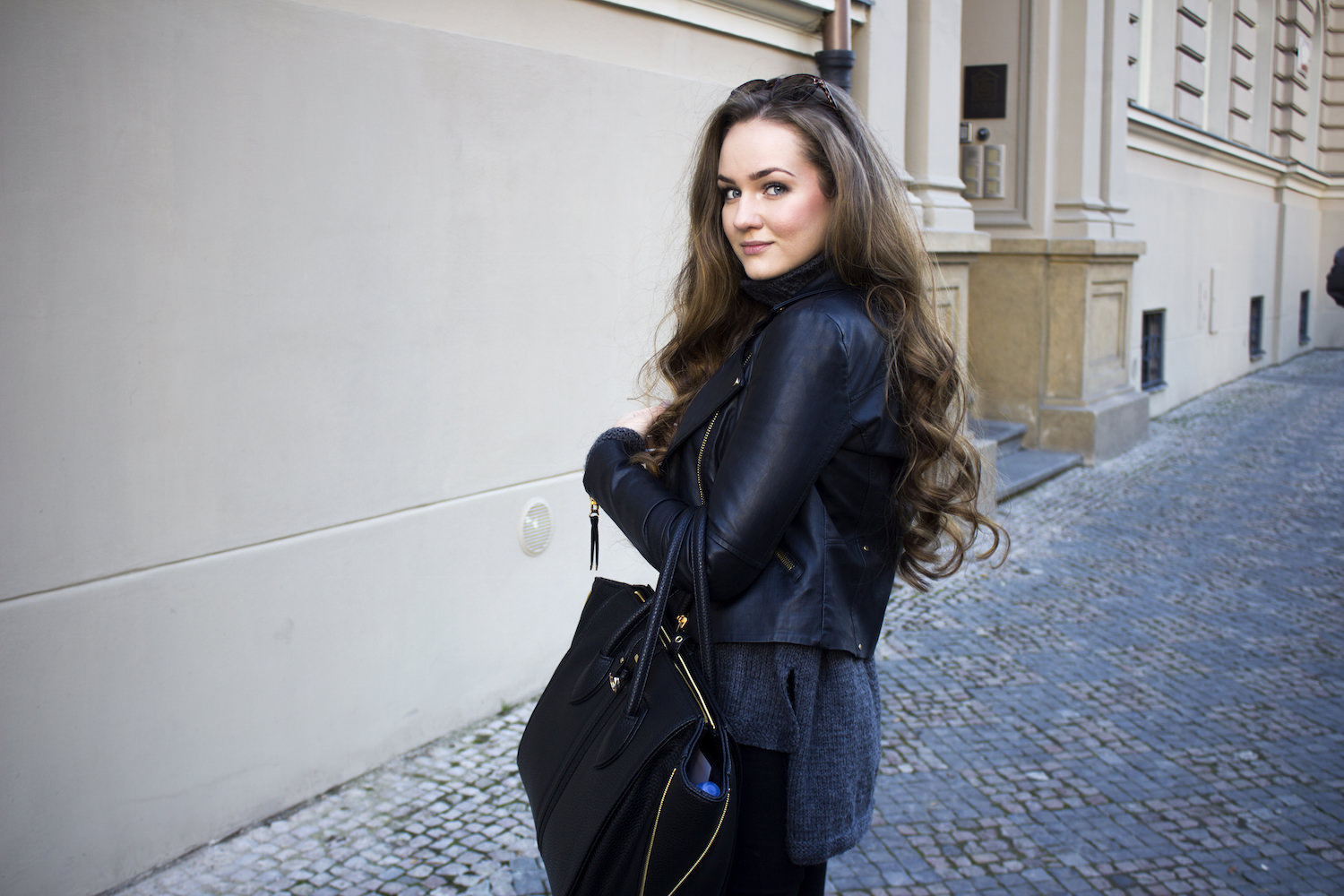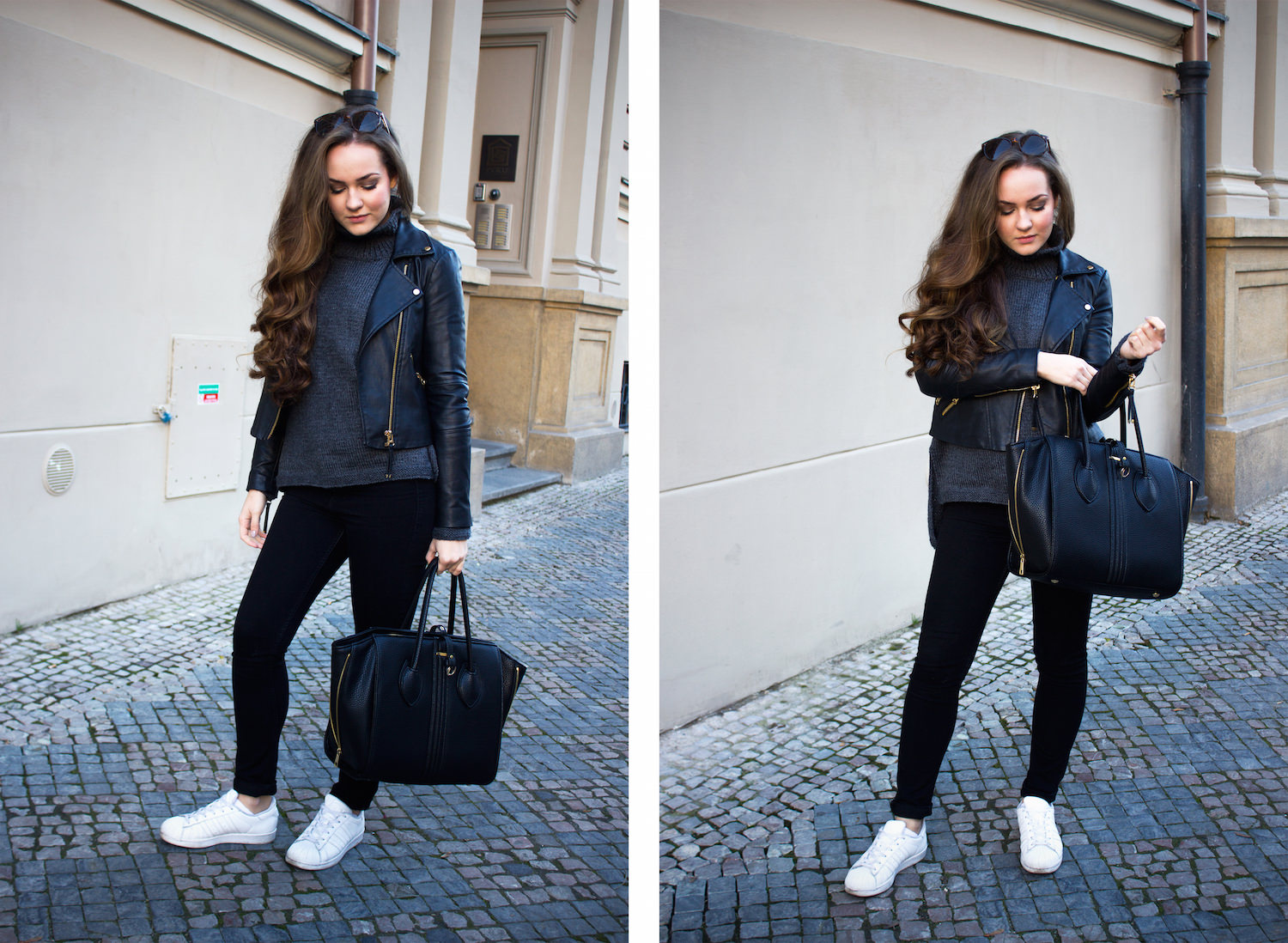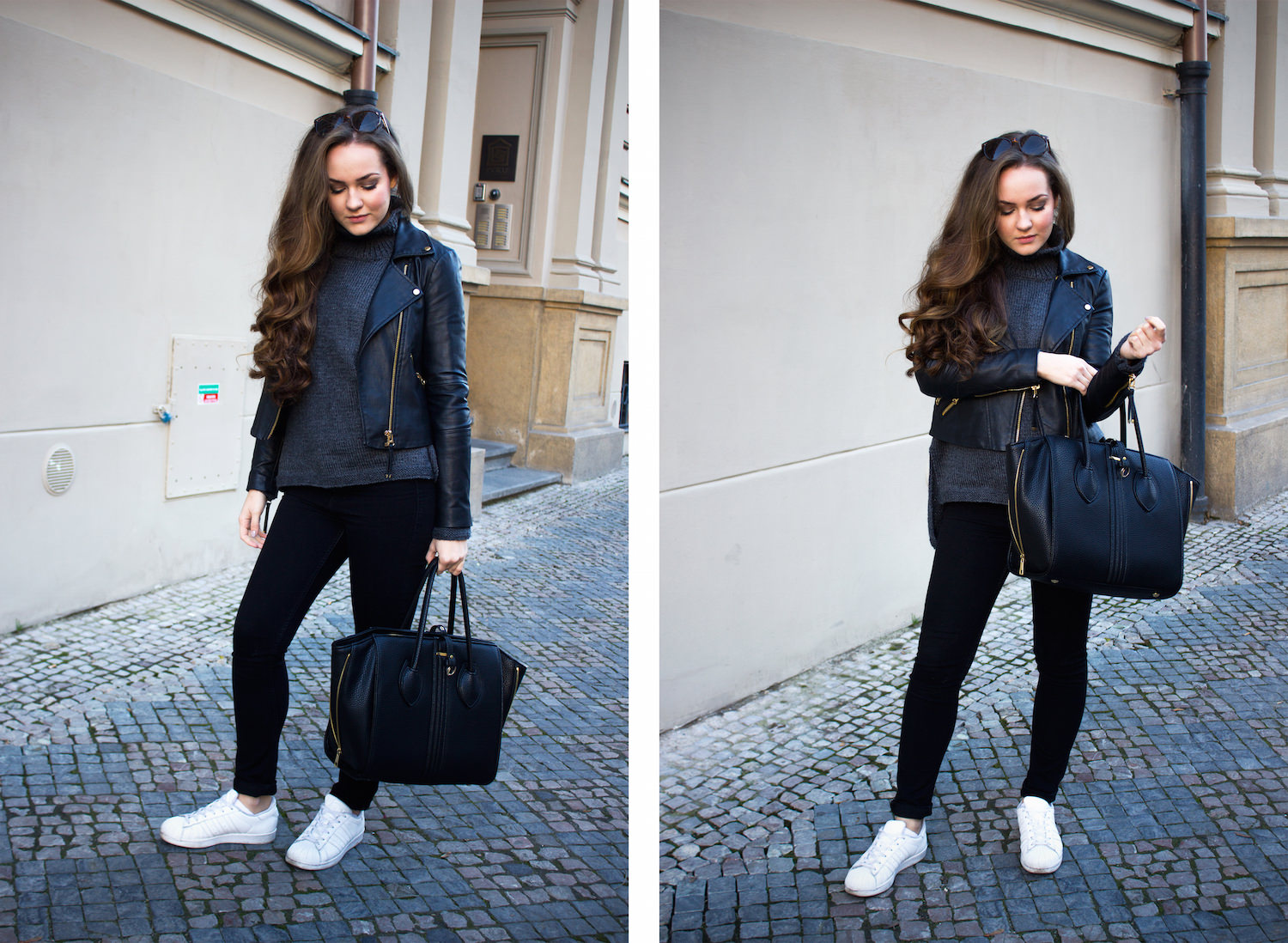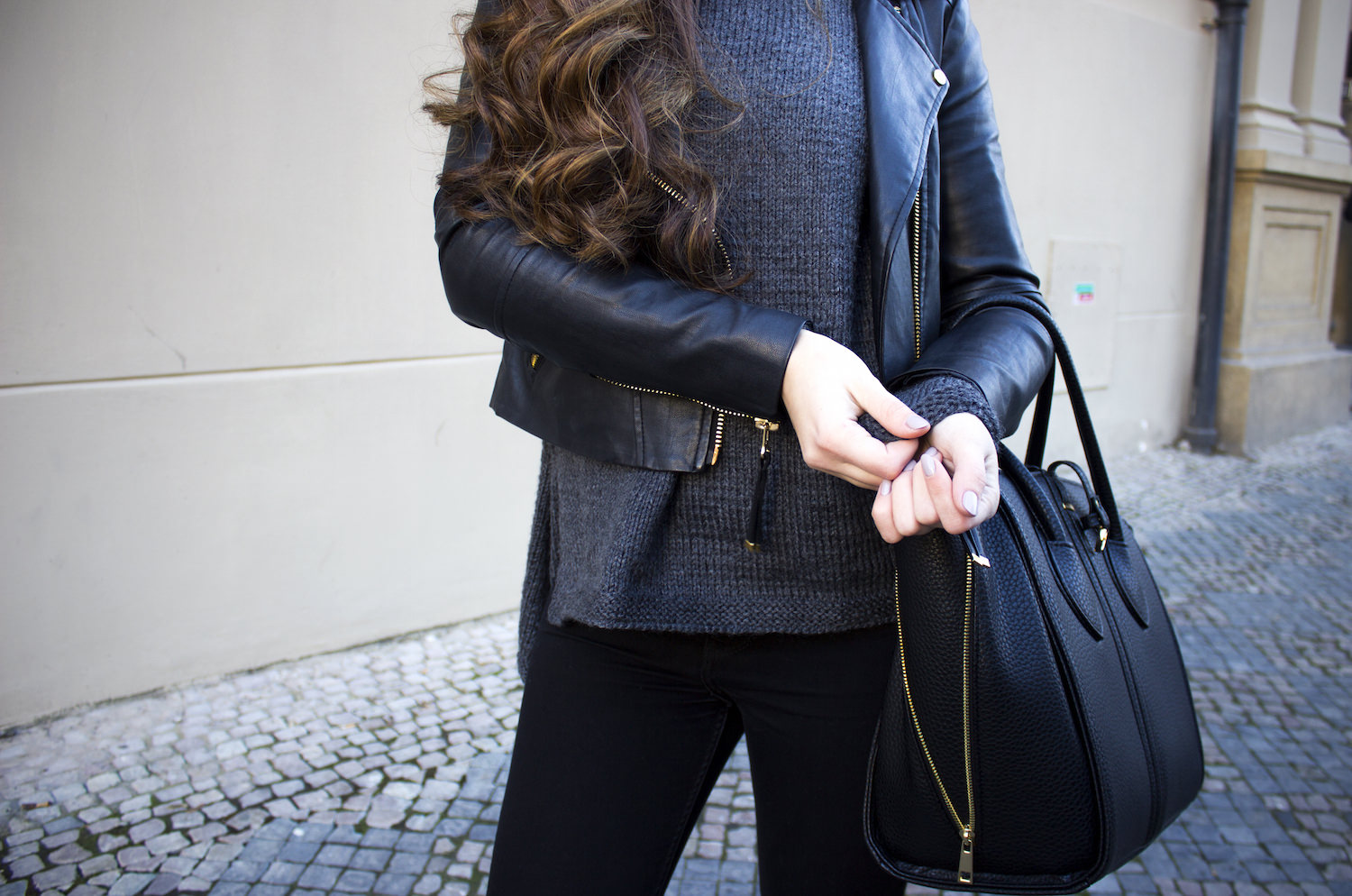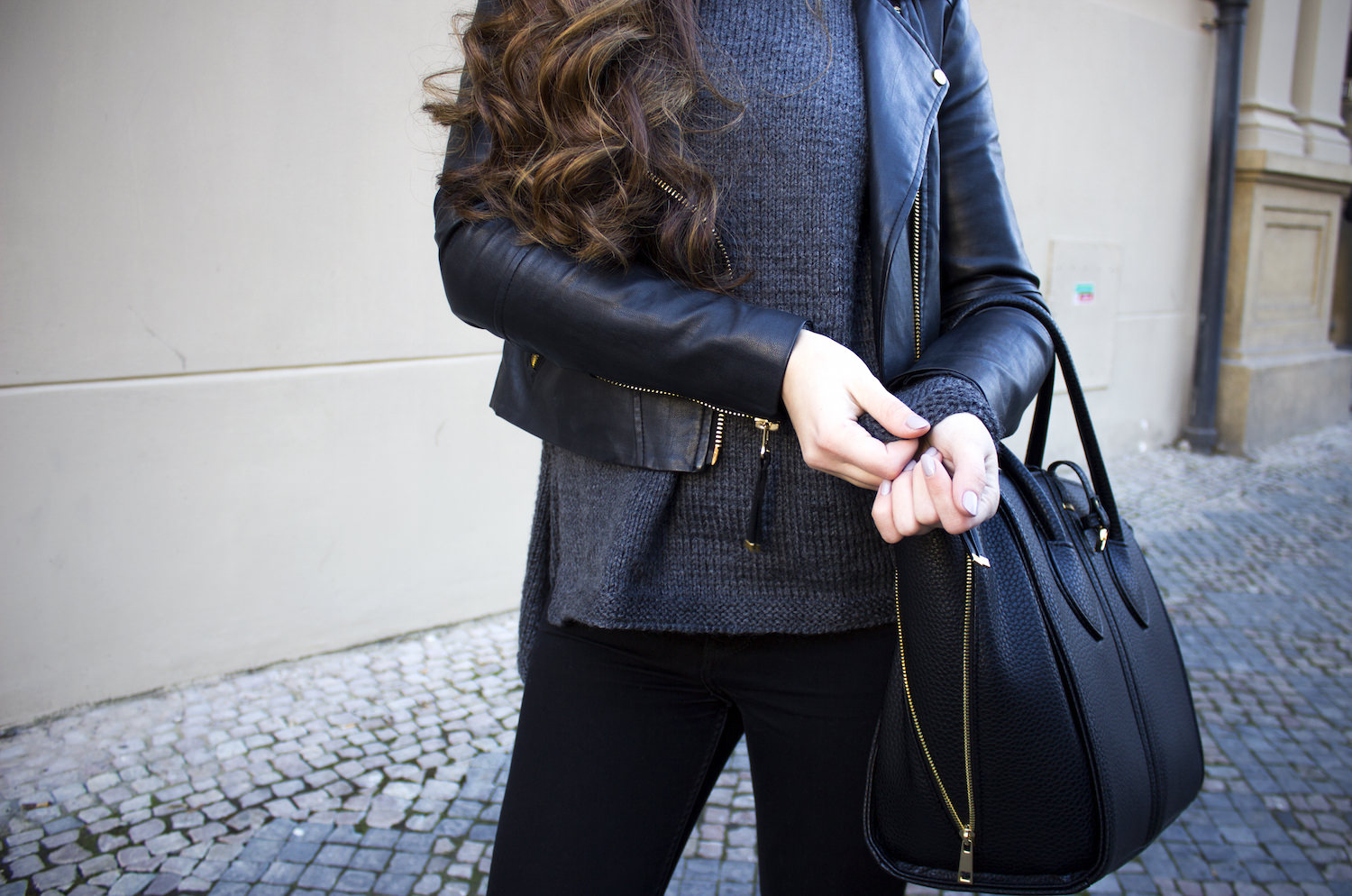 I'm wearing faux leather jacket from Mango, pants from H&M, sweater made by my mum, Adidas shoes and Alekandra K handbag
Yesterday's outfit. And yes, I was freaking cold if you're wondering. I hope you've had an amazing Wednesday, mine was good, but my wisdom teeth decided to ruin my life again so I can't even eat, it hurts so much. This happens to me like once a year and it usually hurts for about two weeks so I'm probably gonna live on smoothies and soups. But I'm going home tommorrow which is the best feeling ever, especially when I don't feel my best. By the way if you have something you'd like to know, you can still ask me on the previous post 🙂 Kisses!
//
Můj včerejší outfit. A pokud o tom přemýšlíte, tak ano, byla mi fakt zima. Doufám, že jste měli krásnou středu, moje byla fajn, ale z nějakého důvodu se moje zuby moudrosti rozhodly mi znovu znepříjemňovat život, takže teď nemůžu ani jíst, hrozně to bolí. Stává se mi to tak jednou do roka, většinou to bolí tak dva týdny, takže teď asi budu žít na smoothie a polévkách. Zítra ale jedu domu, což je ten nejlepší pocit na světě, obzvlášť, když se necítím dobře. Jinak jestli je ještě něco, co byste chtěli vědět, můžete se zeptat v předchozím článku 🙂 Pusu!