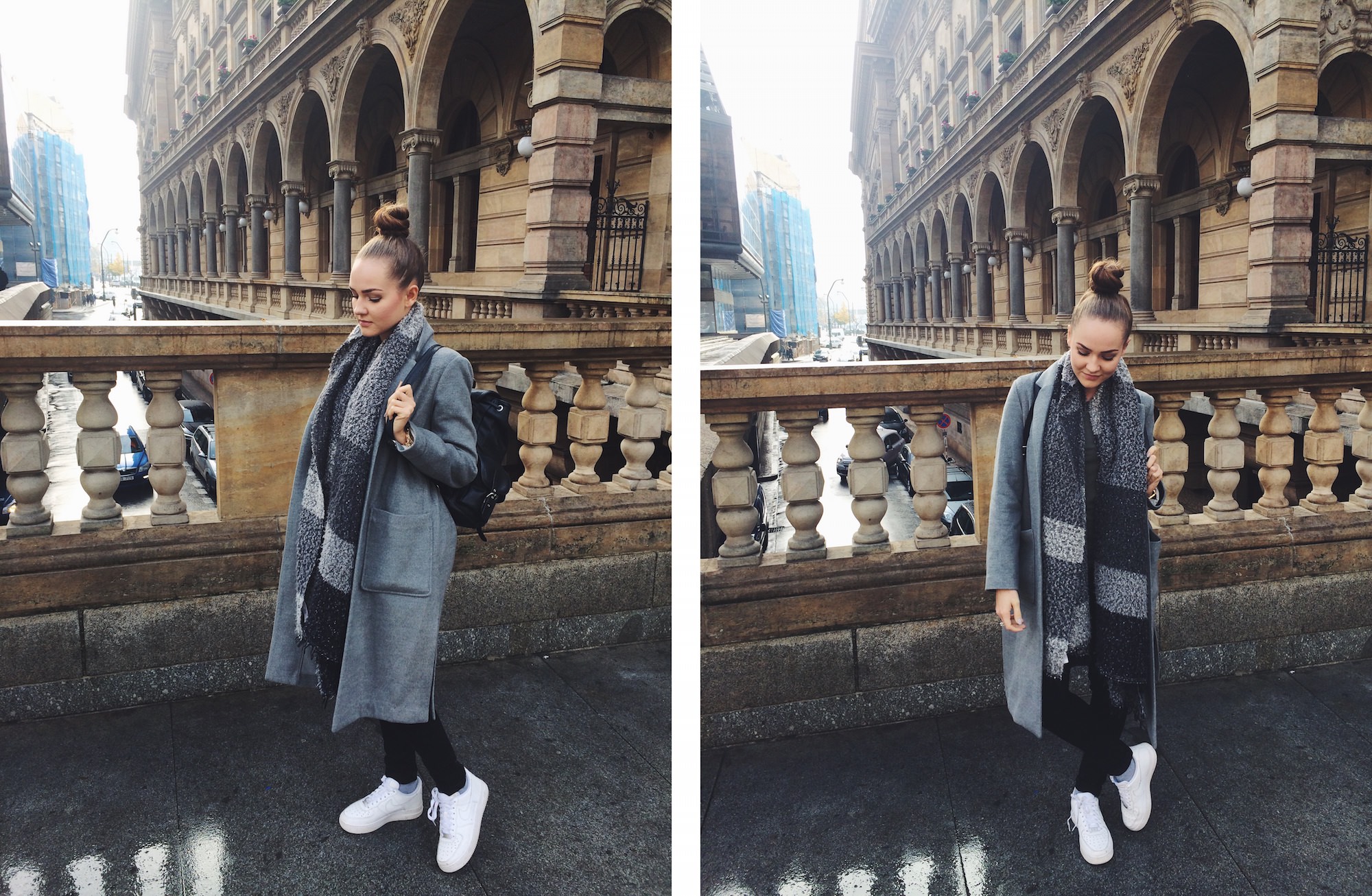 Hi! How are you today? I'm having a busy Tuesday as always, I'm at school all day long, but I have my favorite lectures today so it's a good day. Tonight I'm gonna go to the "cinema" (it's one of my lectures too, I mentioned it last week) to watch the new movie Sully, Tom Hanks is my favorite actor so I'm sure it's gonna be awesome! This is my outfit of the day by the way, very casual and comfy, exactly what I need on Tuesdays. I don't have my camera with me today, it's too heavy so I don't want to carry it in my backpack all day (and it wouldn't even fit in because my backpack is full of food haha), so I took some photos with my iPhone at least. The coat I'm wearing is from H&M, the scarf is from Primark, my black jeans are from Mango and the shoes are from Nike.
I also wanted to tell you that my blog was nominated at the Czech Blog Awards, you can vote for me HERE. Have a lovely day! <3
//
Ahoj! Jak se dnes máte? Já mám hektické úterý jako obvykle, celý den trávím škole, ale mám své oblíbené předměty, takže je to fajn den. Večer jdu do "kina" (je to v rámci jednoho z mých předmětů, psala jsem vám o tom už minulý týden) na Zázrak na řece Hudson. Tom Hanks je můj oblíbený herec, takže to určitě bude super. Mimochodem, tohle je můj dnešní outfit, ležérní a pohodlný, přesně to, co v úterý potřebuju. Dnes s sebou nemám foťák, je dost těžký, takže ho nechci tahat v batohu celý den (navíc by se mi tam ani nevešel, protože je už tak plný jídla haha), takže jsem alespoň udělala pár fotek iPhonem. Mám na sobě kabát z H&M, šálu z Primarku, kalhoty z Manga a boty Nike.
Ještě bych vám chtěla říct, že můj blog byl nominován v kategorii Cosmo Objev na Czech Blog Awards, hlasovat můžete TADY. Užijte si krásný den! <3