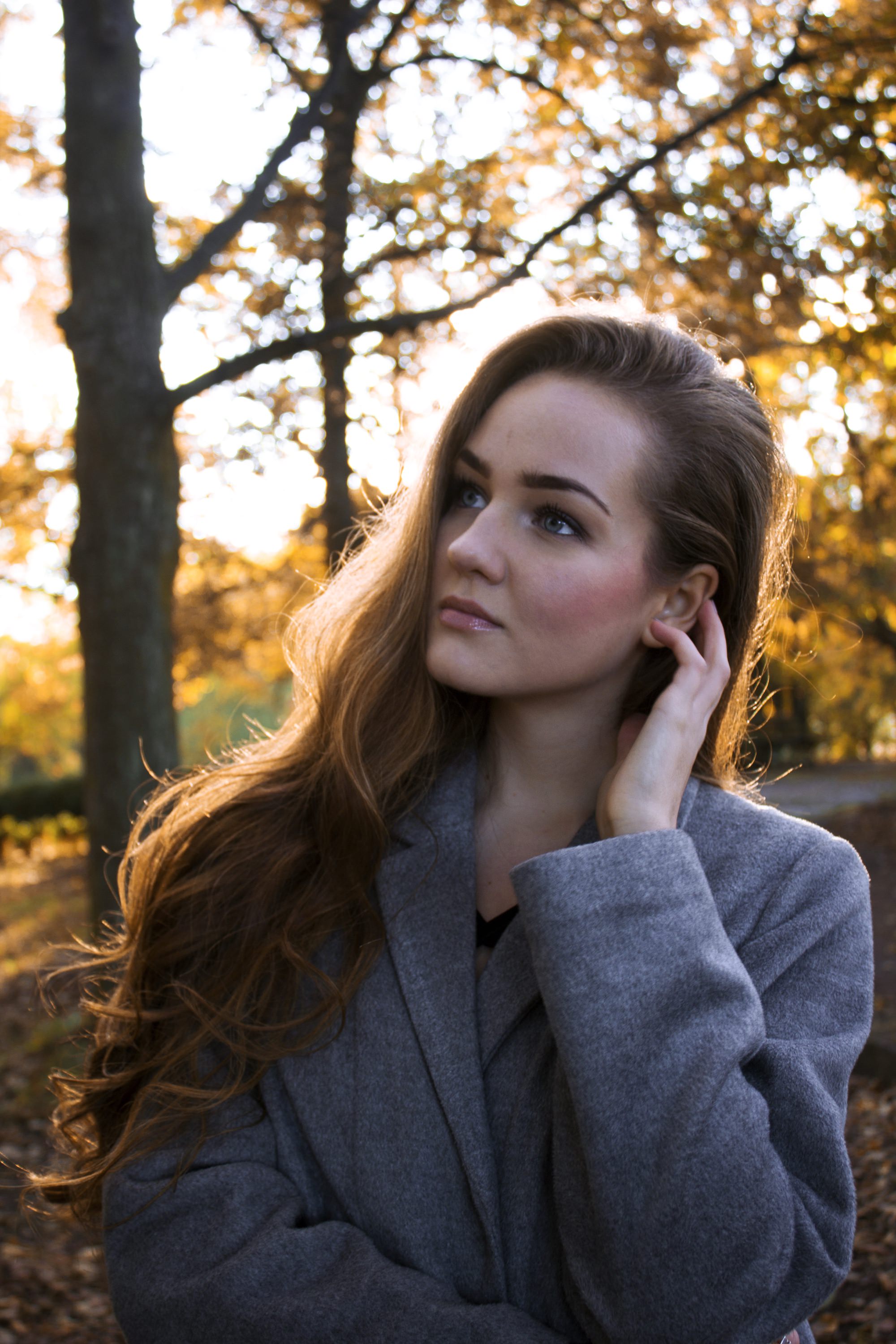 The best beauty product?
I would say argain oil, I use it as a moisturizer and I think that this is the time of a year when your skin needs a bit more moisture than usual.
What color do you prefer on your nails?
Burgundy, black, nude.
Favorite piece of clothing?
Coats, boots, sweaters.. I love fall fashion! But I usually end up wearing super casual and warm clothes because I hate being cold.
Favorite color on clothes?
Black, grey, khaki.
What is the best thing about fall?
The coziness! I love these fall nights when I light up some candles, put on comfy clothes, make myself a cup of tea and watch a movie in my bed.
The best drink?
Coffee! Latté, cappuccino, espresso, I don't care. And my little fall tip – I love to put some cinnamon to it.
Favorite serie?
I'm watching Gossip Girl again, that's literally the best serie ever. I also love to watch Gilmore Girls.
Are you going away on a trip?
Yes! Well I hope so, me and my boyfriend want to go to Paris for a few days in December (but that's not fall, I know, I just wanted to tell you haha). It's gonna be awesome with the Christmas lights, I really hope we will make it. If not, we will probably go to Berlin. I'm also going on a yoga and welness weekend with Anet this week so it's gonna be a perfect girly trip.
What do you listen to on a rainy day?
I like to listen to one of these "chill music mix" playlists.
//
Nejoblíbenější kosmetický produkt?
Nejspíš arganový olej, který používám místo krému na obličej. Tohle je období, kdy naše pleť potřebuje o trochu víc hydratace než obvykle.
Jakou barvu nejraději nosíš na nehtech?
Burgundy, černou, nude.
Nejoblíbenější kus oblečení?
Kabáty, kozačky, svetry.. miluju podzimní módu! Většinou ale skončím v obyčejném a teplém oblečení, protože nesnáším, když je mi zima.
Nejoblíbenější barva oblečení?
Černá, šedá a khaki.
Co máš na podzimu nejraději?
Takové ty útulné večery, kdy si zapálím svíčky, obléknu si něco pohodlného, udělám si čaj, lehnu si do postele a pustím si film.
Nejoblíbenější nápoj?
Kafe! Latté, cappuccino, espresso, je mi to jedno. A můj malý podzimní tip – ráda si do kávy přidávám trochu skořice.
Oblíbený seriál?
Znovu se dívám na Gossip Girl, je to prostě nejlepší seriál na světě. Taky mám teď docela ráda Gilmorova děvčata.
Jedeš někam na výlet?
Ano! Když to vyjde, rádi bychom s přítelem vyrazili na pár dní do Paříže v prosinci (což už není podzim, já vím, ale chtěla jsem vám to prostě říct haha). S vánočními světýlky to tam bude překrásné, vážně doufám, že nám to klapne. Pokud ne, pojedeme do Berlína. A ještě teď v pátek jedu s Anetkou na jógový víkend s welness, takže parádní dámská jízda.
Jakou posloucháš hudbu při deštivém dni?
Vždycky si zapnu nějaký "chill music playlist" na youtube 🙂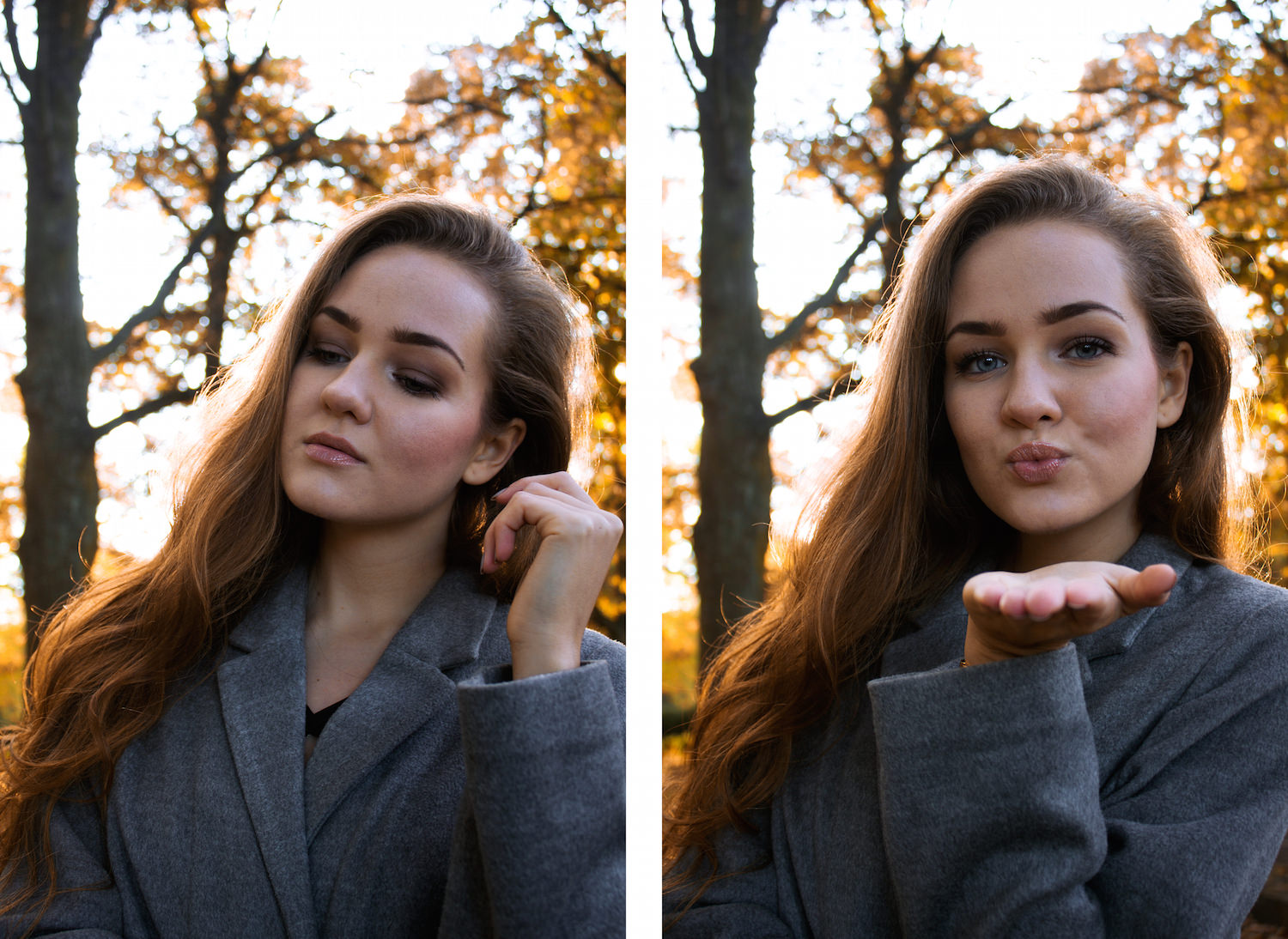 <3