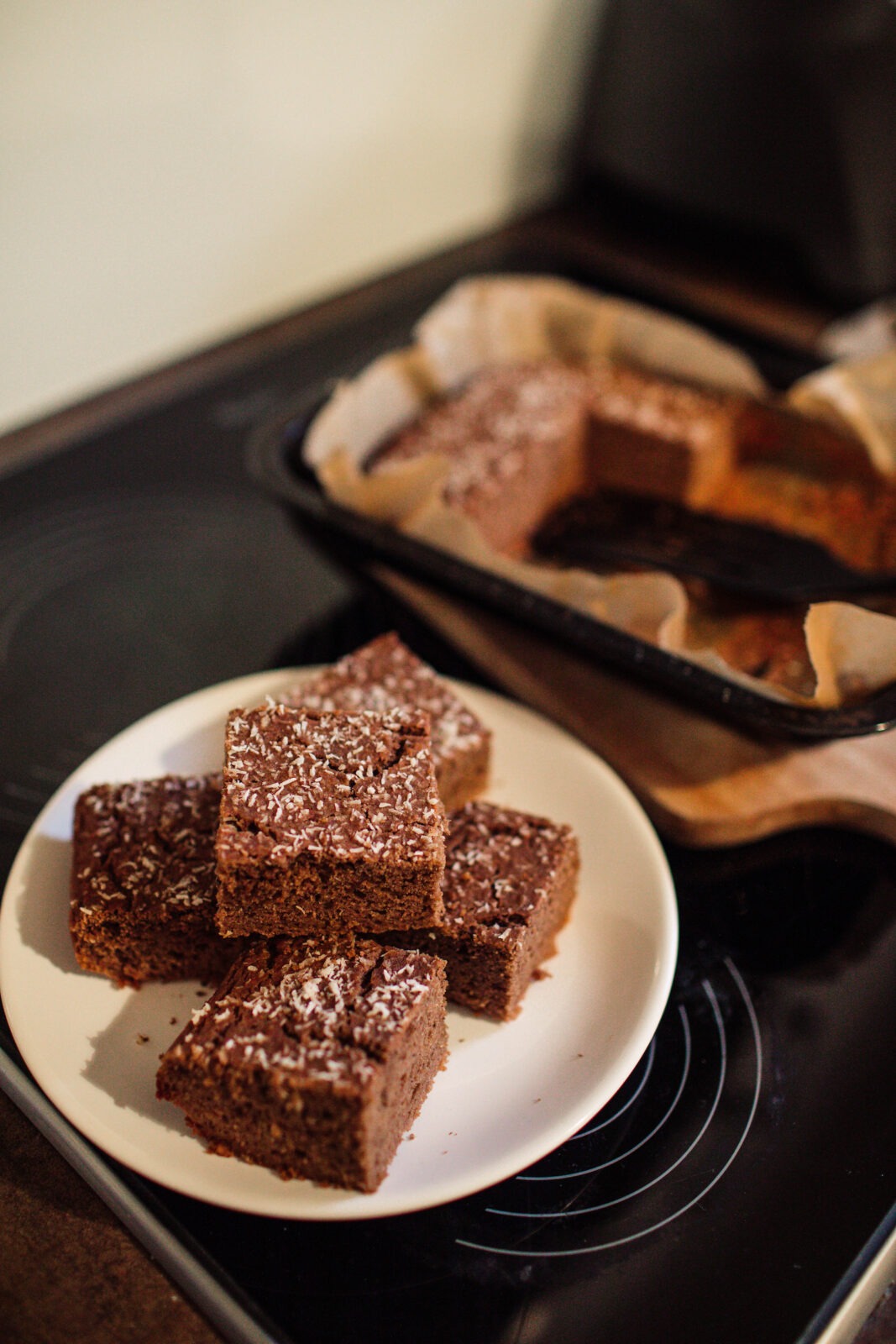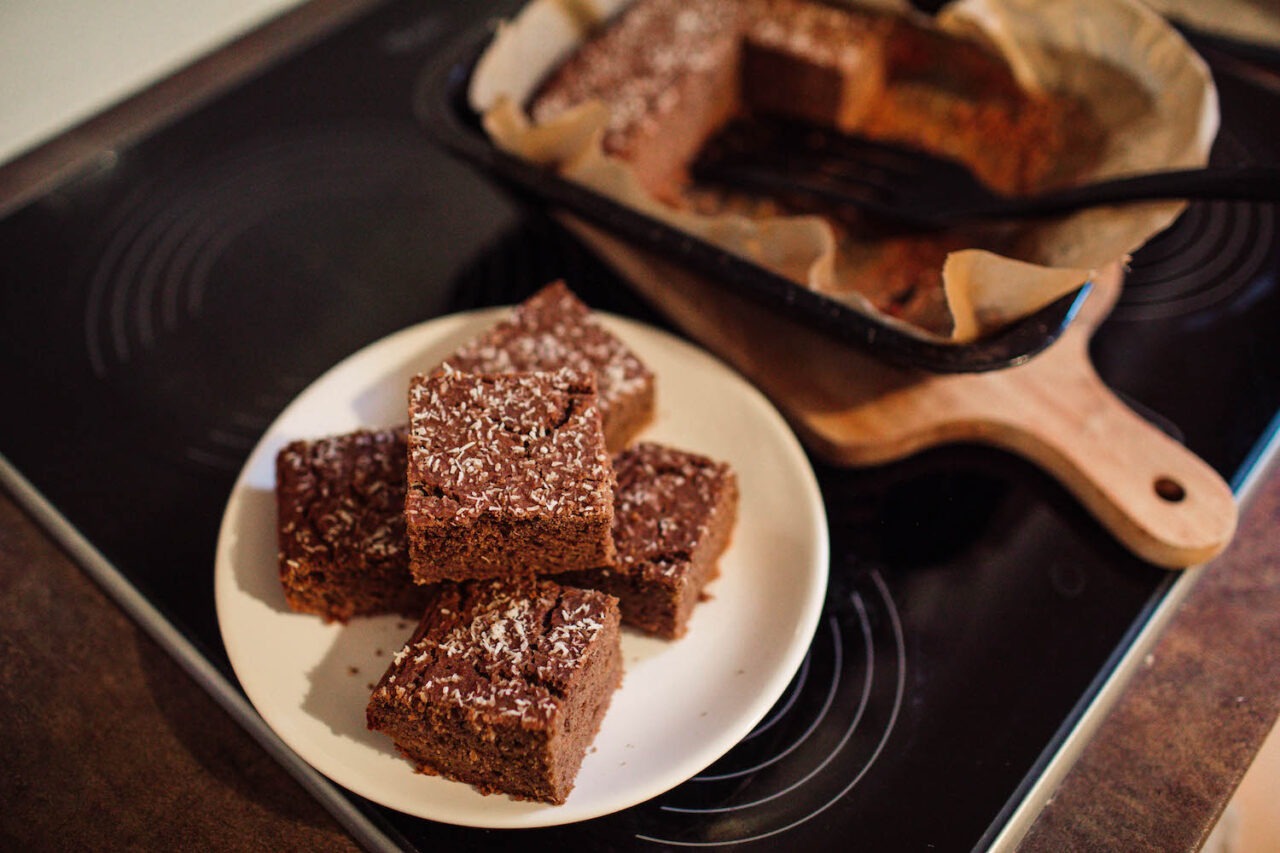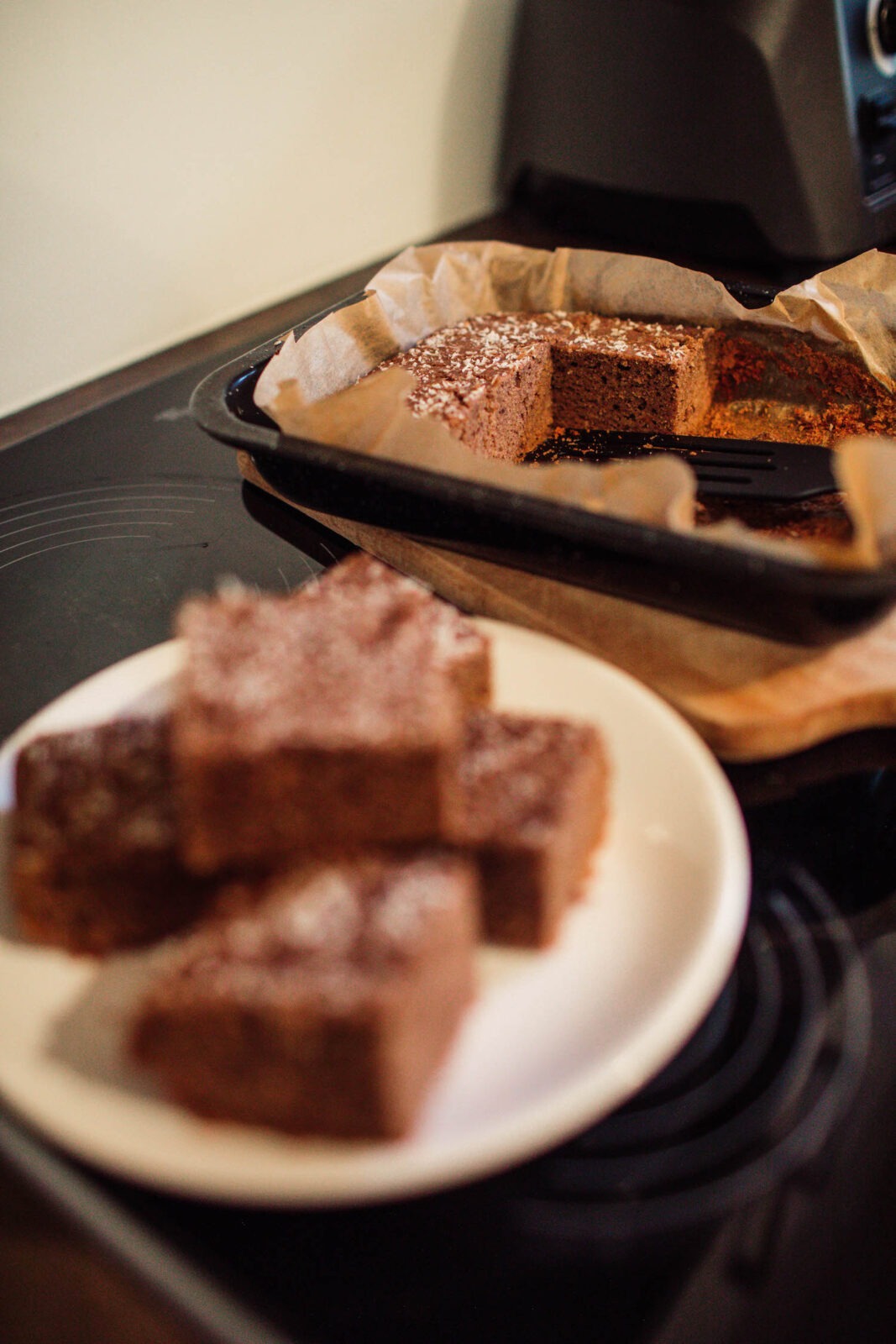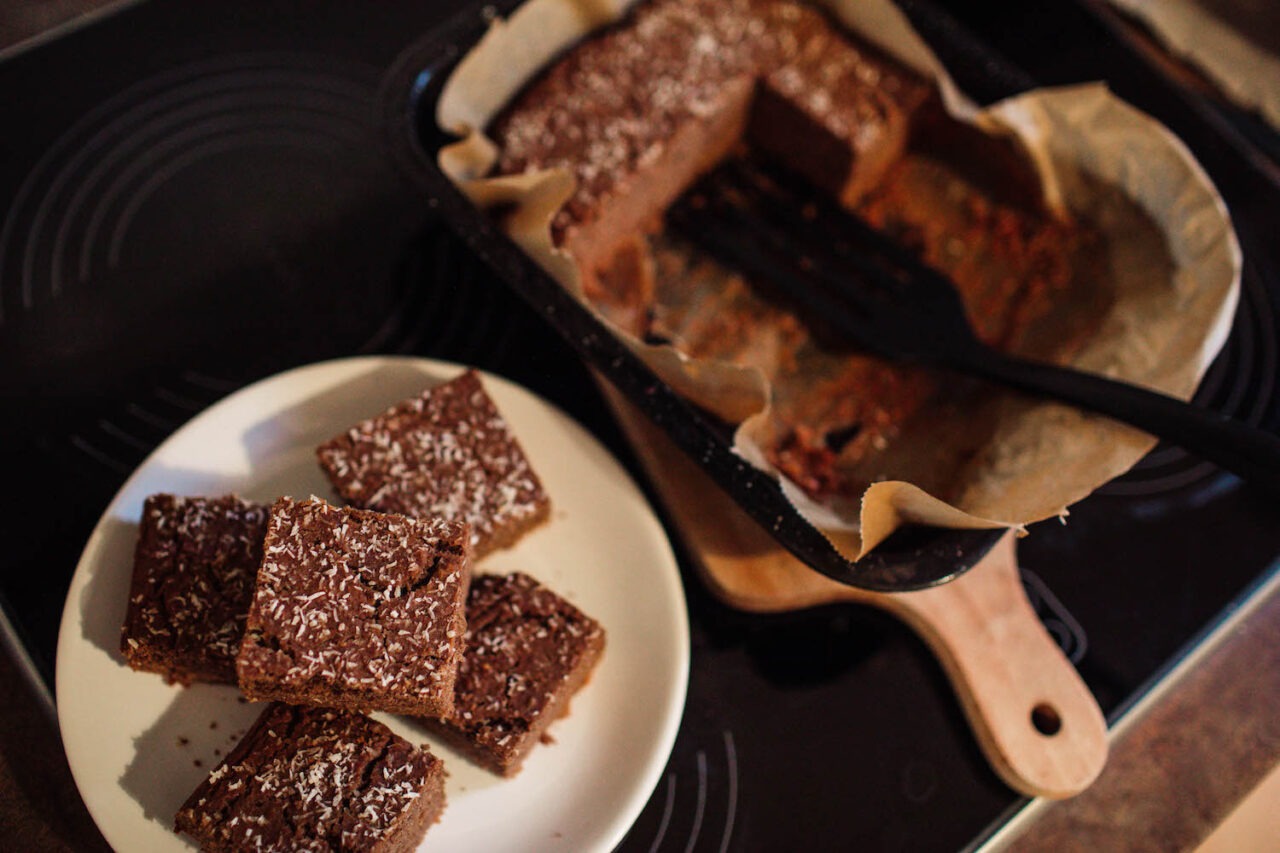 Včera večer jsem měla chuť na něco sladkého, a protože jsem doma měla domácí jablíčka a všechny potřebné ingredience na perník, trochu jsem zaimprovizovala podle sebe a výsledek mě moc mile překvapil! Proto jsem se rozhodla se s vámi podělit o recept. Je to taková zdravá a bezlepková verze, já osobně mám radši méně sladké dezerty, ale pokud jste zvyklí na klasiku, určitě přidejte víc medu nebo nějaký cukr 🙂 Myslím, že by perfektně chutnal i s čokoládovou polevou, já bohužel zrovna doma žádnou neměla, tak jsem ho jen ozdobila strouhaným kokosem. A teď už k ingrediencím:
2 hrnky pohankové mouky
kypřící prášek do perníku
2 lžíce kakaa
cca lžička skořice, přidala jsem i trochu perníkového koření
1 hrnek mandlového mléka
3 lžíce kokosového oleje
1 vejce
3 vrchovaté lžíce medu
2 nastrouhaná jablka
Vše smícháme, nalijeme na plech s pečícím papírem (nebo vymazaný a vysypaný) a pečeme na 180 stupňů 30 minut. Tohle množství těsta bylo akorát na jeden menší plech.
Dobrou chuť <3
---
I was craving something sweet yesterday, and because I had some apples and all the ingredients that I needed for a gingerbread cake, I tried to improvise and I was very happy with the result so I thought I could share the recipe with you. It's a healthier and gluten-free version, I personally prefer less sweet desserts, but if you're more of a sweet-tooth, definitely add more honey or some sugar 🙂 I think it would taste amazing with some chocolate on top, but unfortunately I didn't have any so I sprinkled the cake with some shreded coconut instead. And now onto the ingredients:
2 cups buckwheat flour
gingerbread baking powder
2 tbsp cocoa
1 tsp cinnamon, I also added some gingerbread spices
1 cup almond milk
3 tbsp coconut oil
1 egg
3 tbsp honey
2 shreded apples
Mix it all together, pour the dough on a baking sheet and bake at 180 C for 30 minutes. This amount was perfect for a smaller baking tray.
Bon apetit <3