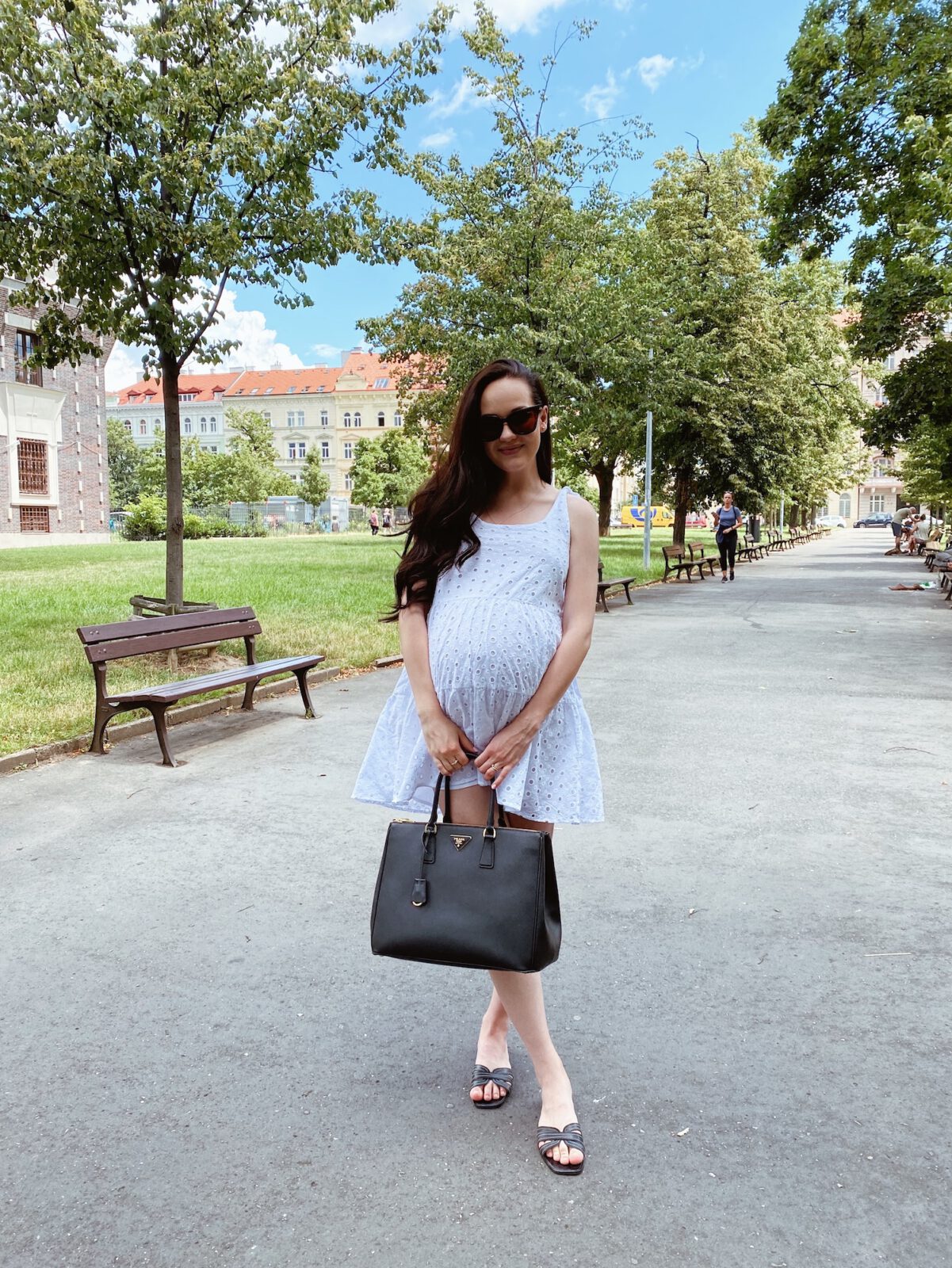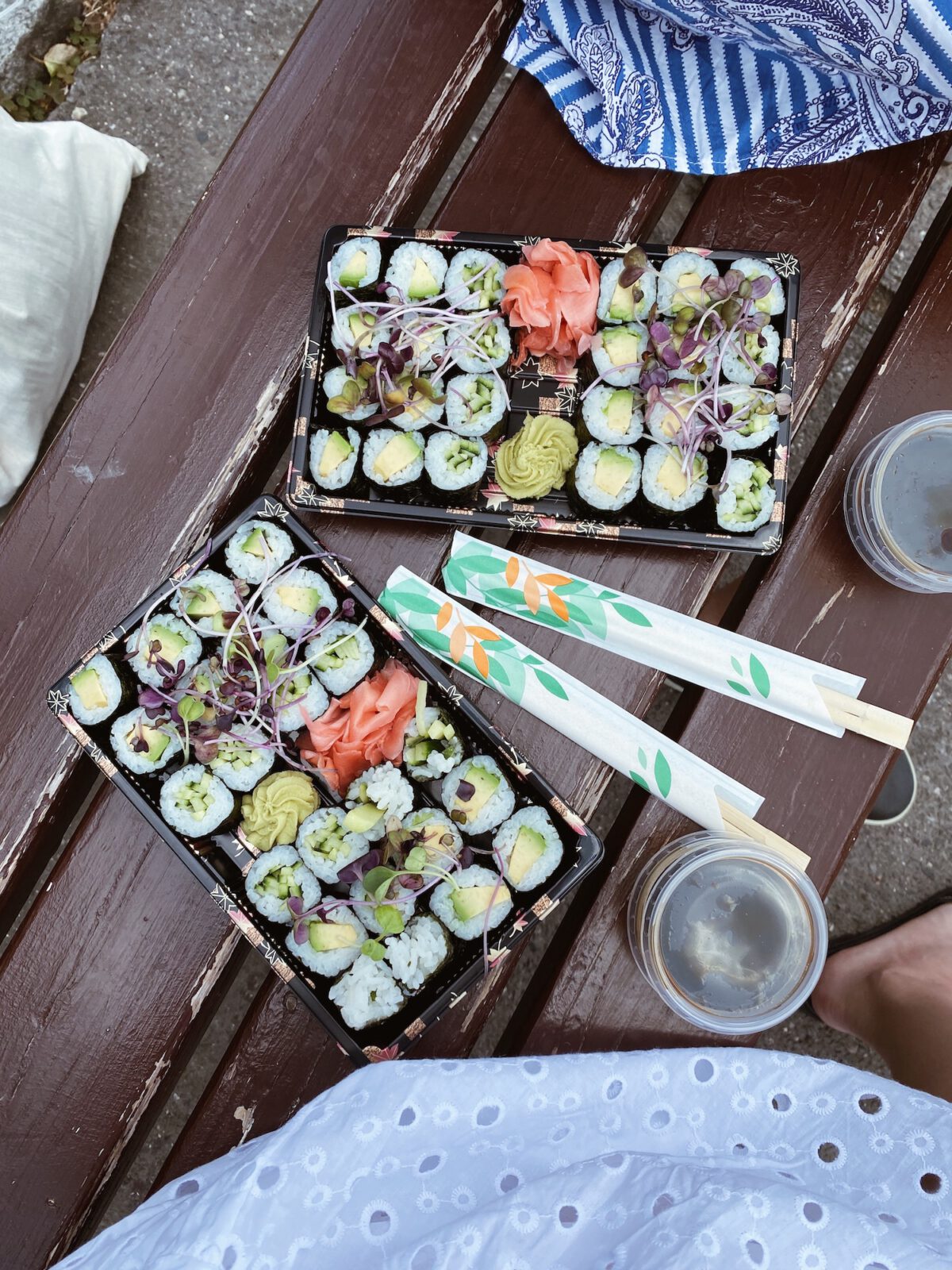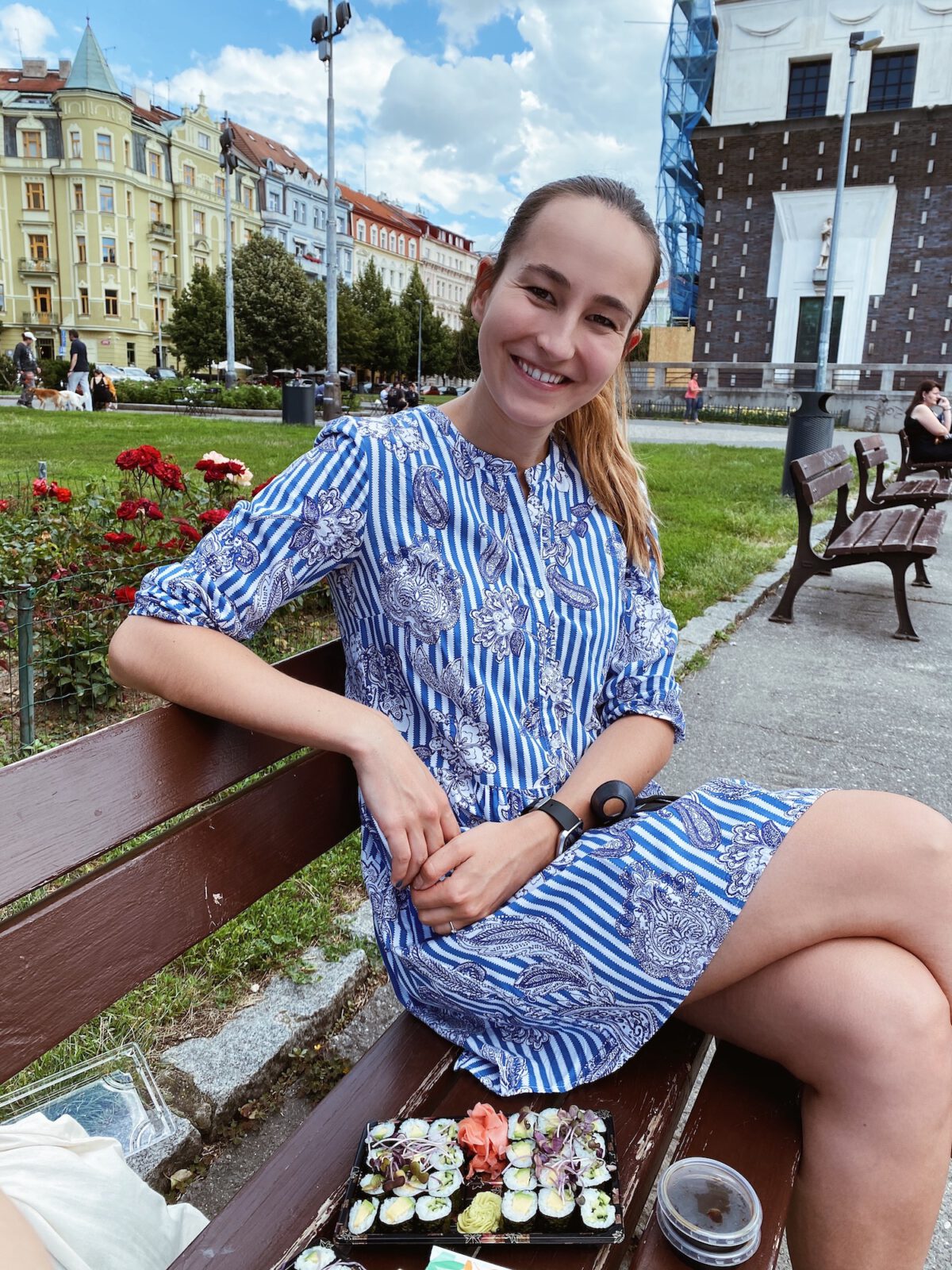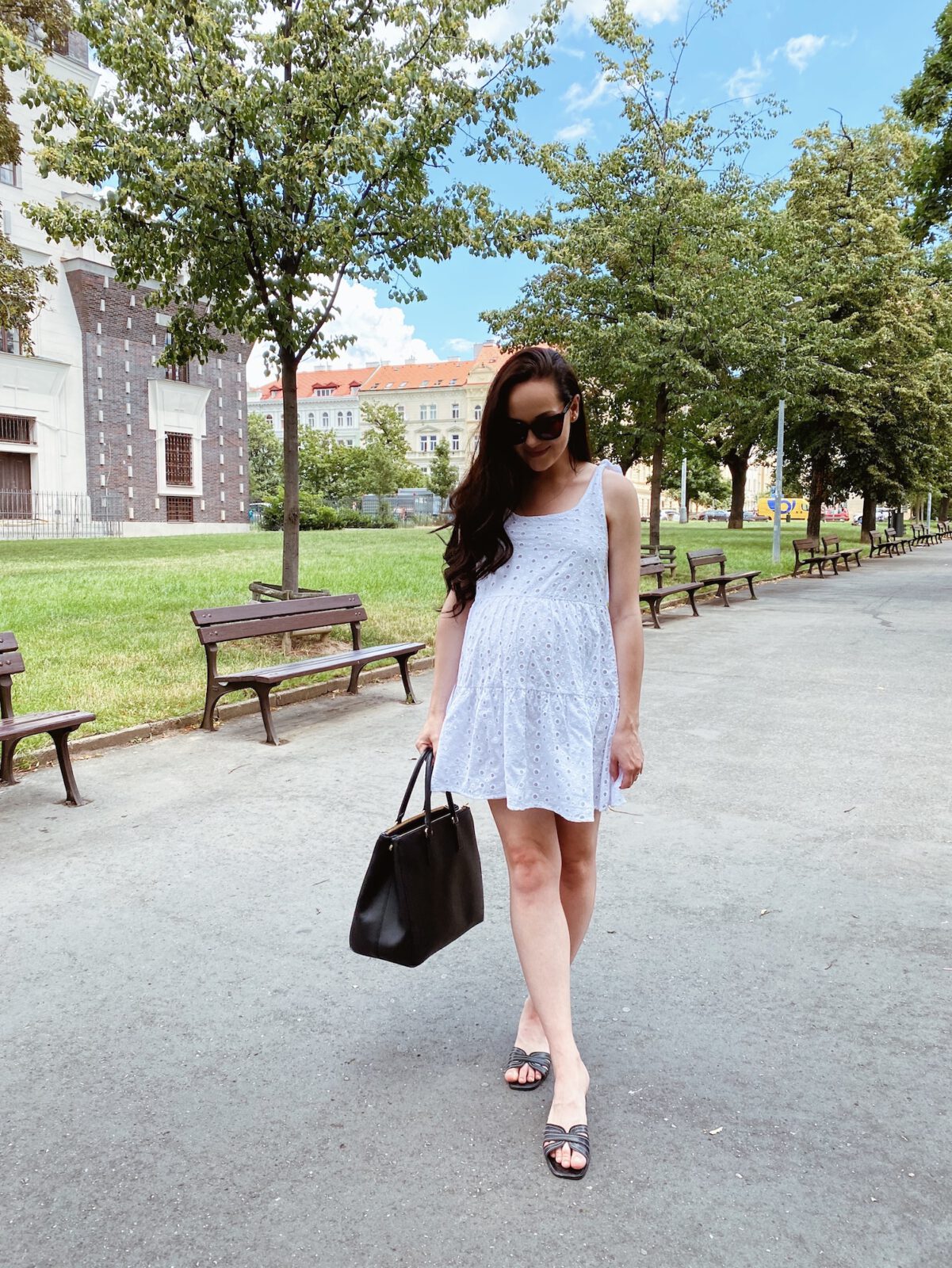 Můj outfit: šaty Asos (vyprodané, podobné tady) / brýle tady / kabelka Prada / sandálky Mango (staré, podobné tady)
Krásné úterý! Jak se dnes máte? <3 Já mám celkem fajn den, sice se neděje nic zajímavého, ale včera jsem z nějakého důvodu byla úplně vyřízená a musela jsem skoro celý den ležet, tak jsem ráda, že se dneska cítím zase normálně 🙂 Těším se, že teď uvařím nějakou dobrou véču, dám si masku na obličej (koupila jsem si novou, tak ji otestuju a dám případně vědět, jak mi bude vyhovovat!) a zkoukneme seriál, teď jsme rozkoukali Dark na Netflixu, je to taková německá verze Stranger Things, takže pokud vás tenhle styl seriálů baví, určitě doporučuju!
Fotky jsou z minulého týdne, kdy jsme s Luckou vyrazily na dopolední jógu a pak na sushi 🙂 Bylo ten den šílené horko a dusno, takže jsme měly obě chuť na něco lehkého a svěžího. Původně jsme myslely, že jdeme do normální restaurace, ale Google nás trochu zmátl a došly jsme do malé prodejny ryb a sýrů, kde dělají i sushi 😀 Takže jsme si ho vzaly s sebou a snědly si ho na lavičce venku. A bylo výborné! Tyhle naše pojógové randíčka mi budou hrozně chybět, ale snad je pak nahradíme kočárkovýma randíčkama, hehe. xx
---
Happy Tuesday! How are you today? <3 I'm having a nice day, nothing special is going on, but I was totally dead yesterday and I had to lay in bed pretty much all day, so I'm happy I'm back to my normal self 🙂 Now I'm looking forward to making a nice dinner, I'll put a face mask on (I bought a new one today, I'll test it and let you know if I like it!) and watch an episode of Dark, it's a Netflix series we started watching a few days ago and we really like it. It's like a german version of Stranger Things, so if you like these types of series, I highly recommend it!
These photos are from last week when I met up with Luci for a morning yoga session and then we had sushi 🙂 It was so hot that day so we both wanted something light and fresh for lunch. At first we thought we're going to a normal sushi restaurant, but Google played us and we ended up in a small fish and cheese shop where they sell sushi as well 😀 So we bought it to go and ate it on a bench outside. And it was super yummy! I'm gonna miss these after-yoga dates, but I hope we'll enjoy lots of stroller dates instead, hehe. xx