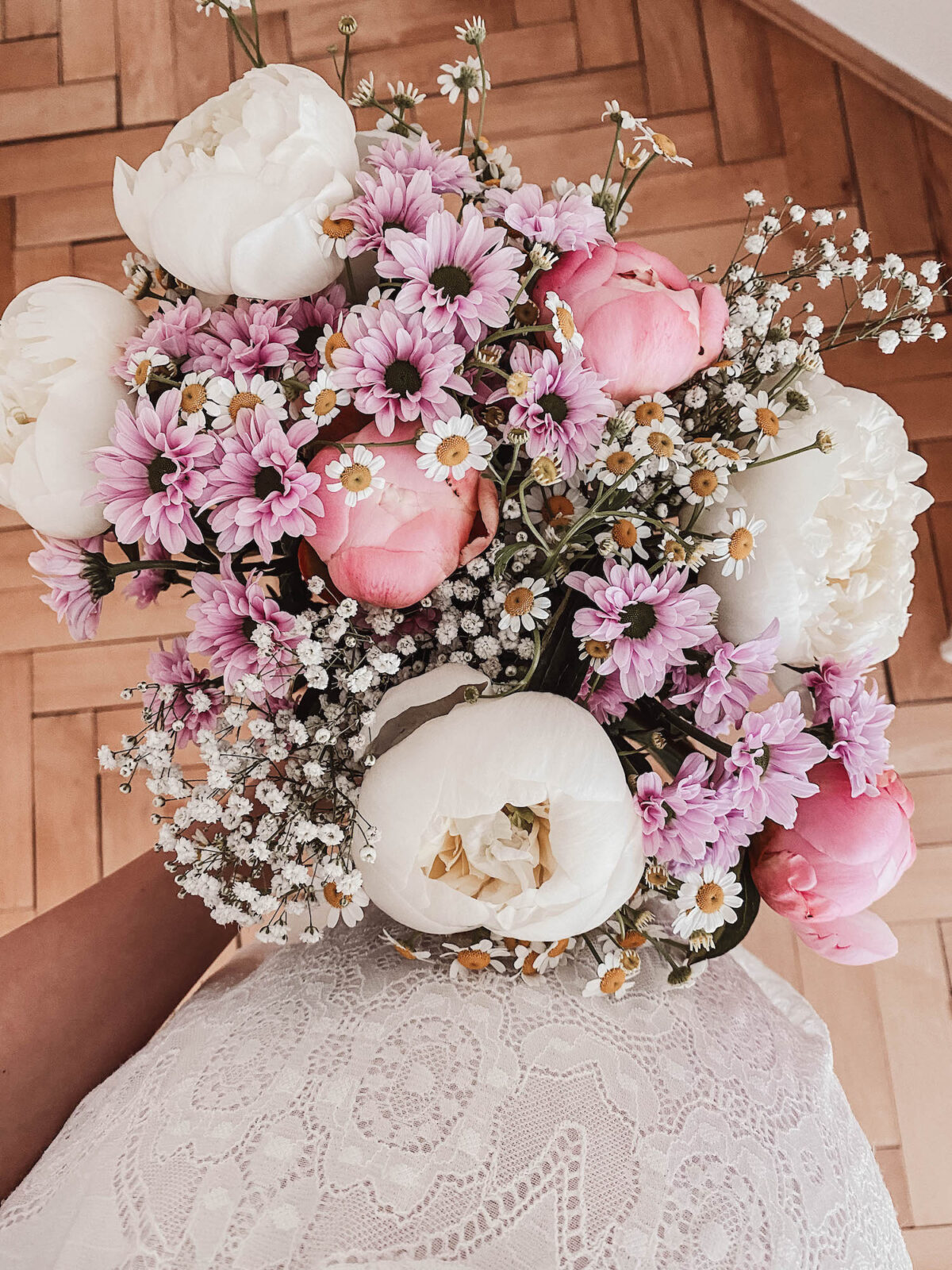 Letos naše výročí padlo na úterý, takže jsme oslavu naplánovali až na večer – i když by to asi dopadlo úplně stejně i o víkendu, vzhledem k tomu, že už toho s tím melounkem v břiše moc nezvládnu, haha 🙂 Vilda mi donesl tuhle nádhernou kytičku a vyrazili jsme na večeři.
---
Our anniversary was on Tuesday this year, so we celebrated in the evening – even though it would probably end up the same way during weekend as well, it's hard to do anything with a watermelon in my belly, haha 🙂 Vilda gave me these beautiful flowers and we went for dinner.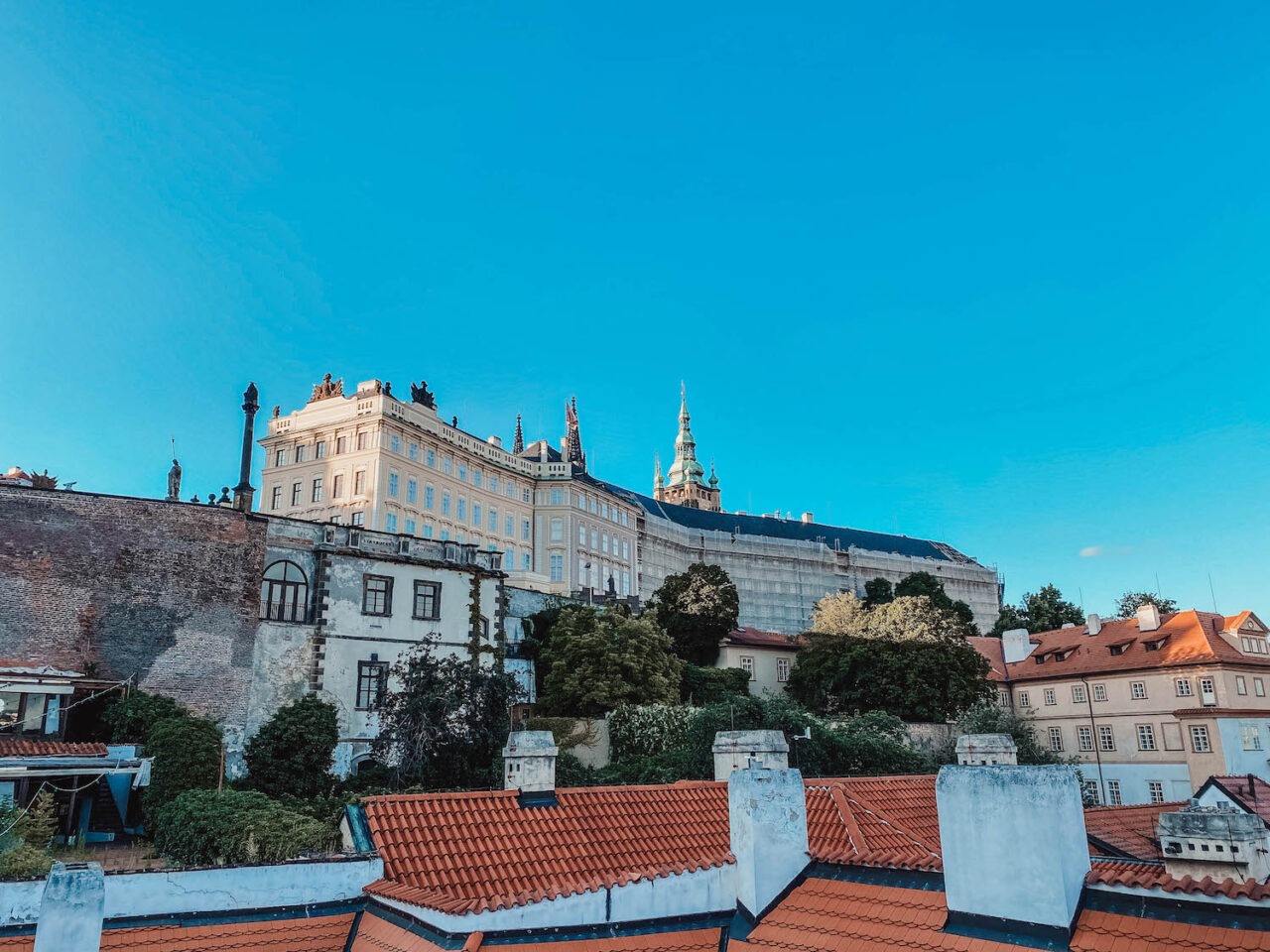 Zašli jsme si do restaurace Vegan's Prague, kde jsem byla asi před třemi lety s mamkou a moc se nám tam líbilo, hlavně díky tomuhle božskému výhledu z terasy.
---
We went to Vegan's Prague, I was there once with my mum, probably like three years ago and we loved it, especially because of this gorgeous view from the terrace.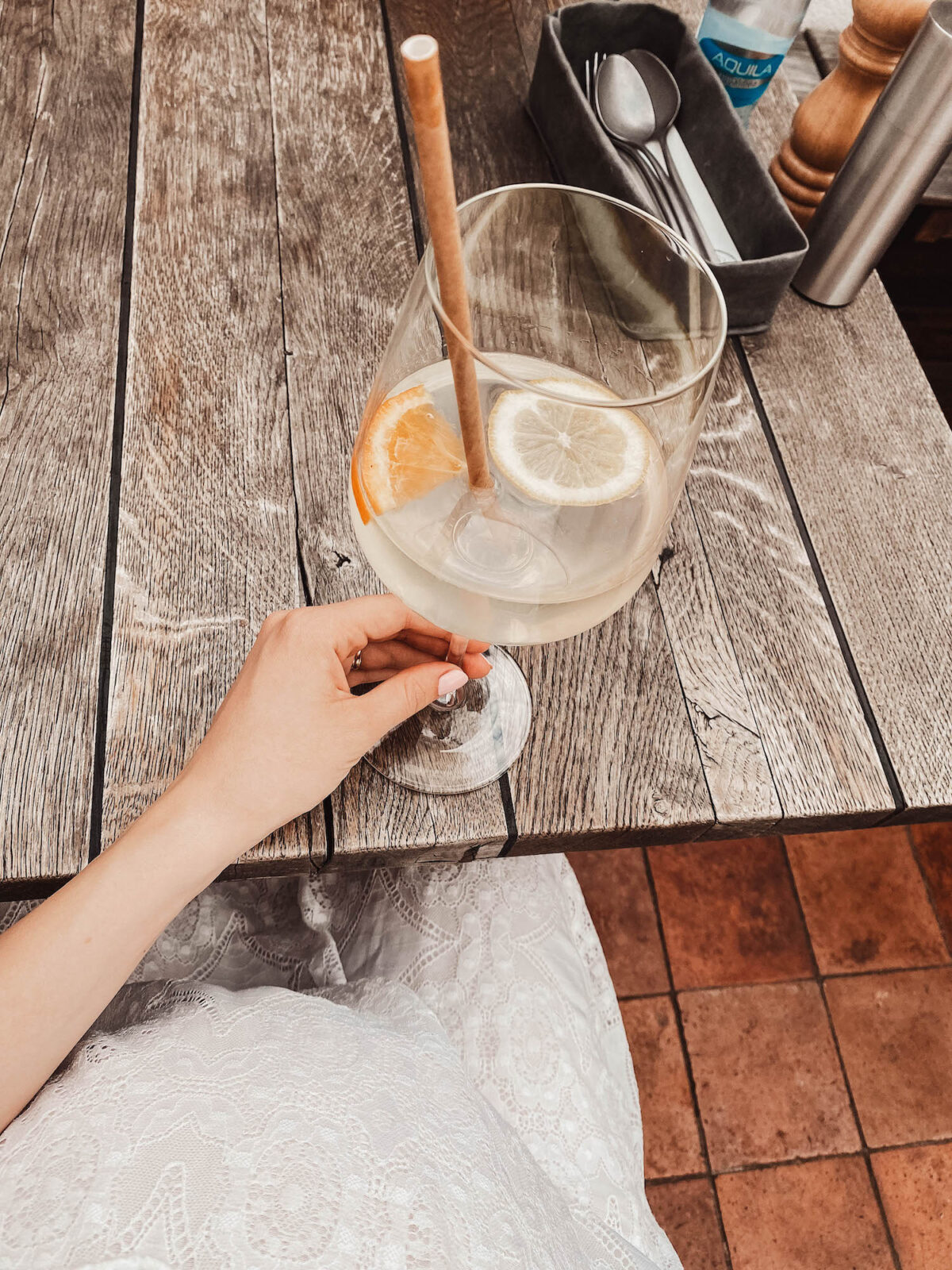 Kokosová voda <3
---
Coconut water <3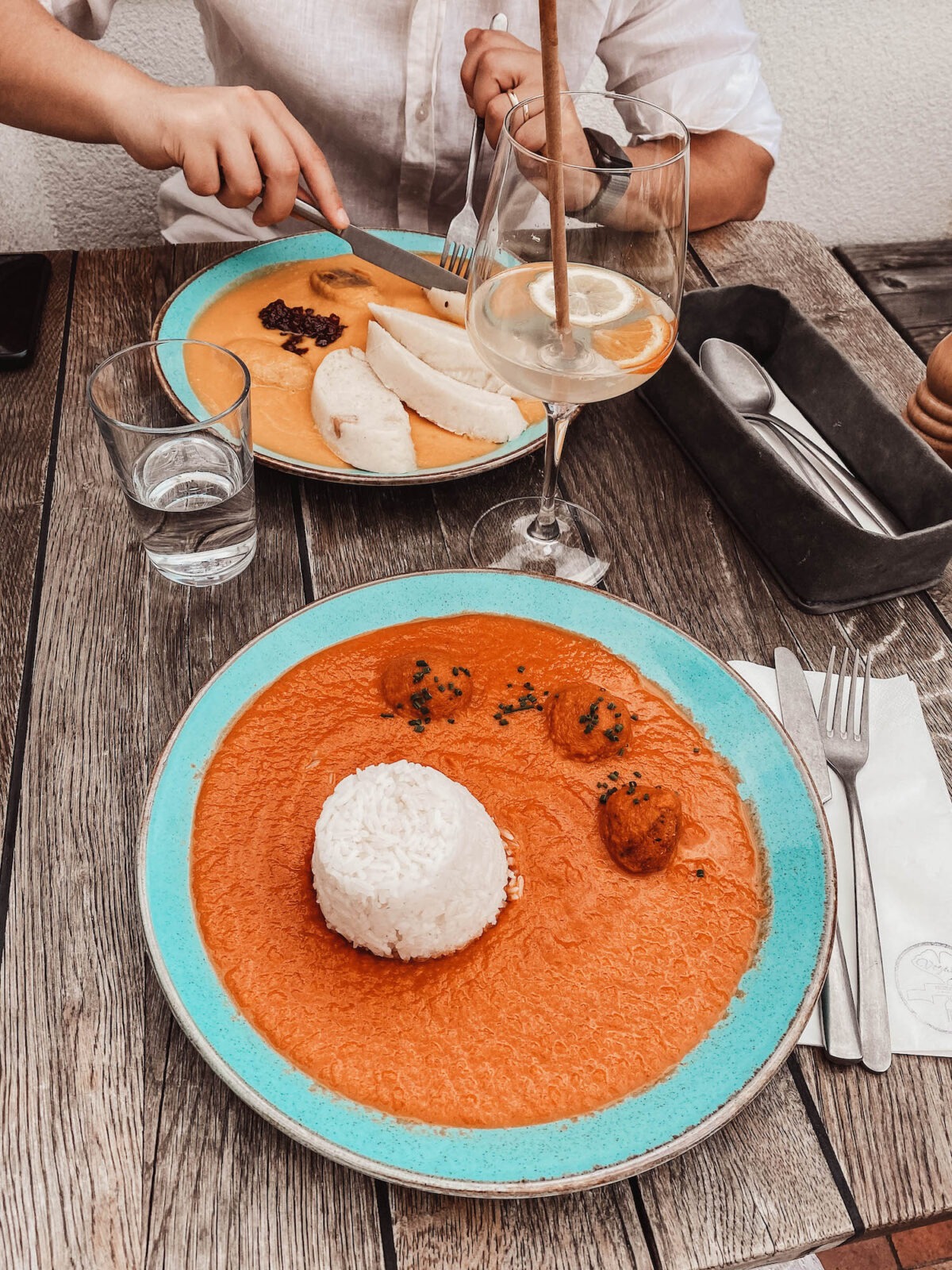 Jídlo bylo naprosto dokonalé! Já jsem si dala rajskou s cizrno-quinoa kuličkami a rýží, Vilda zkusil jejich svíčkovou a oba jsme si hrozně moc pochutnali. A taky se dost přecpali, porce byly ve skutečnosti tak velké, jako vypadají na fotce, haha.
---
The food was perfect! I had a tomato sauce with chickpeas-quinoa balls with rice, Vilda tried their svíčková (a traditional Czech meal) and we both loved it. And we were sooo full, the portions were as big as it looks like in this photo, haha.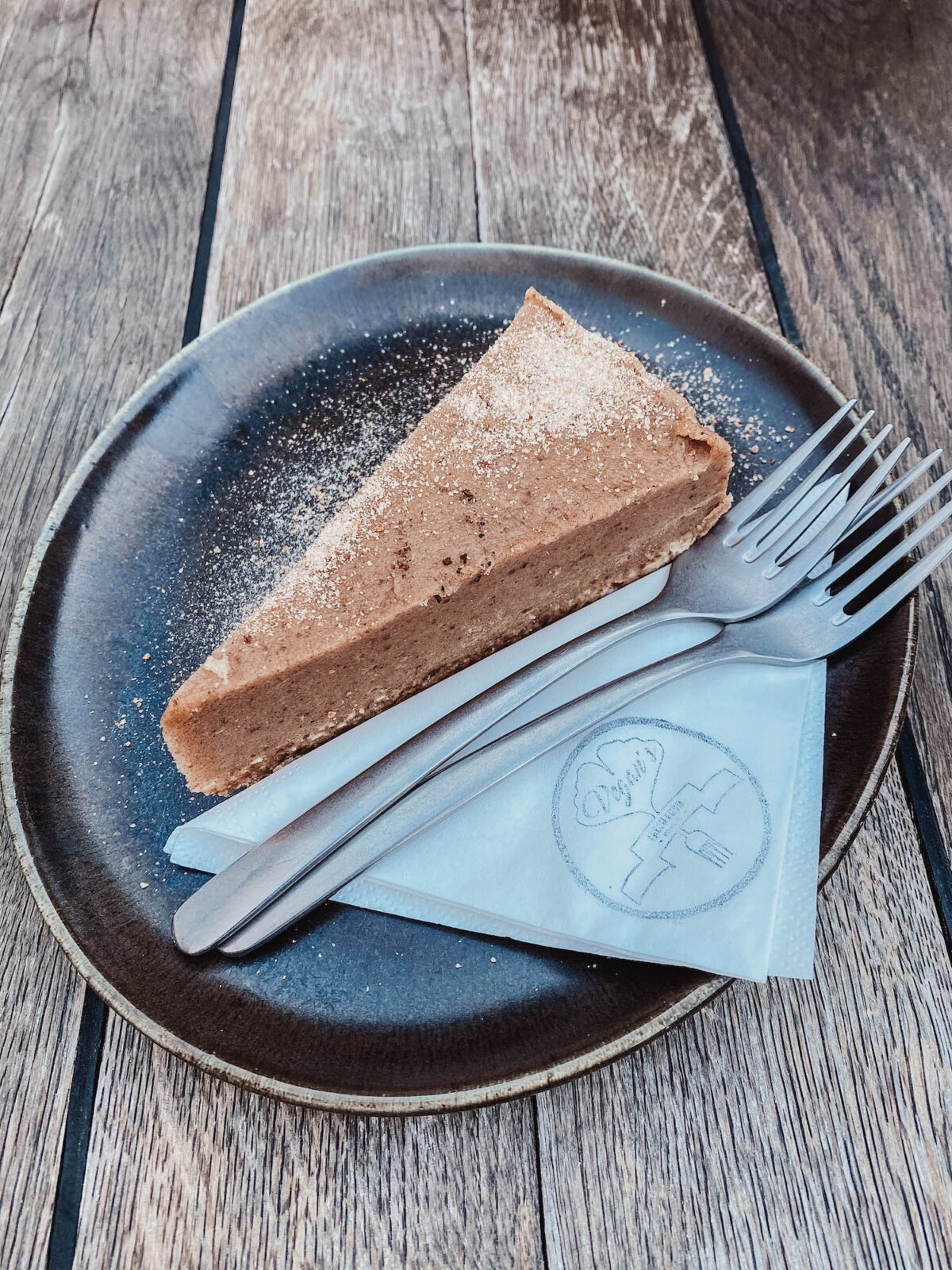 I tak jsme ale neodolali a dali si napůl ještě dezert, ten den měli raw slaný karamel a byl vynikající!
---
But we couldn't resist and shared a dessert as well, that day they had a raw salted caramel cake and it was delicious!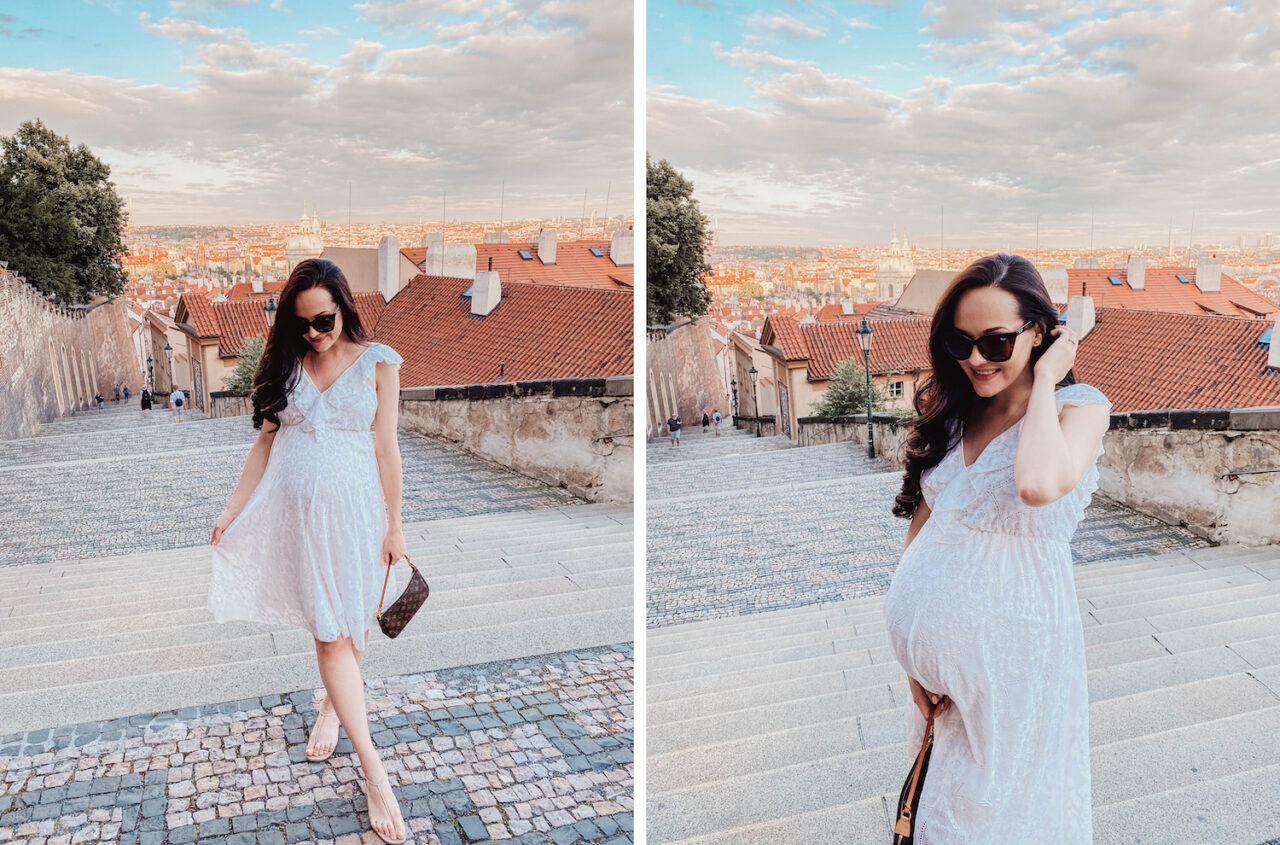 Můj outfit: šaty Zara (z loňska, hodně podobné TADY), brýle tady, kabelka LV, sandálky Prada (tady)
Bylo nádherně, takže jsme si udělali procházku k Pražskému hradu, pokochali se výhledem a pokračovali až na Smetanovo nábřeží přes Malou Stranu a Karlův most.
---
The weather was amazing so we took a walk to Prague Castle, enjoyed the beautiful view and continued our walk down to Smetanovo nábřeží through Malá Strana and Karlův most.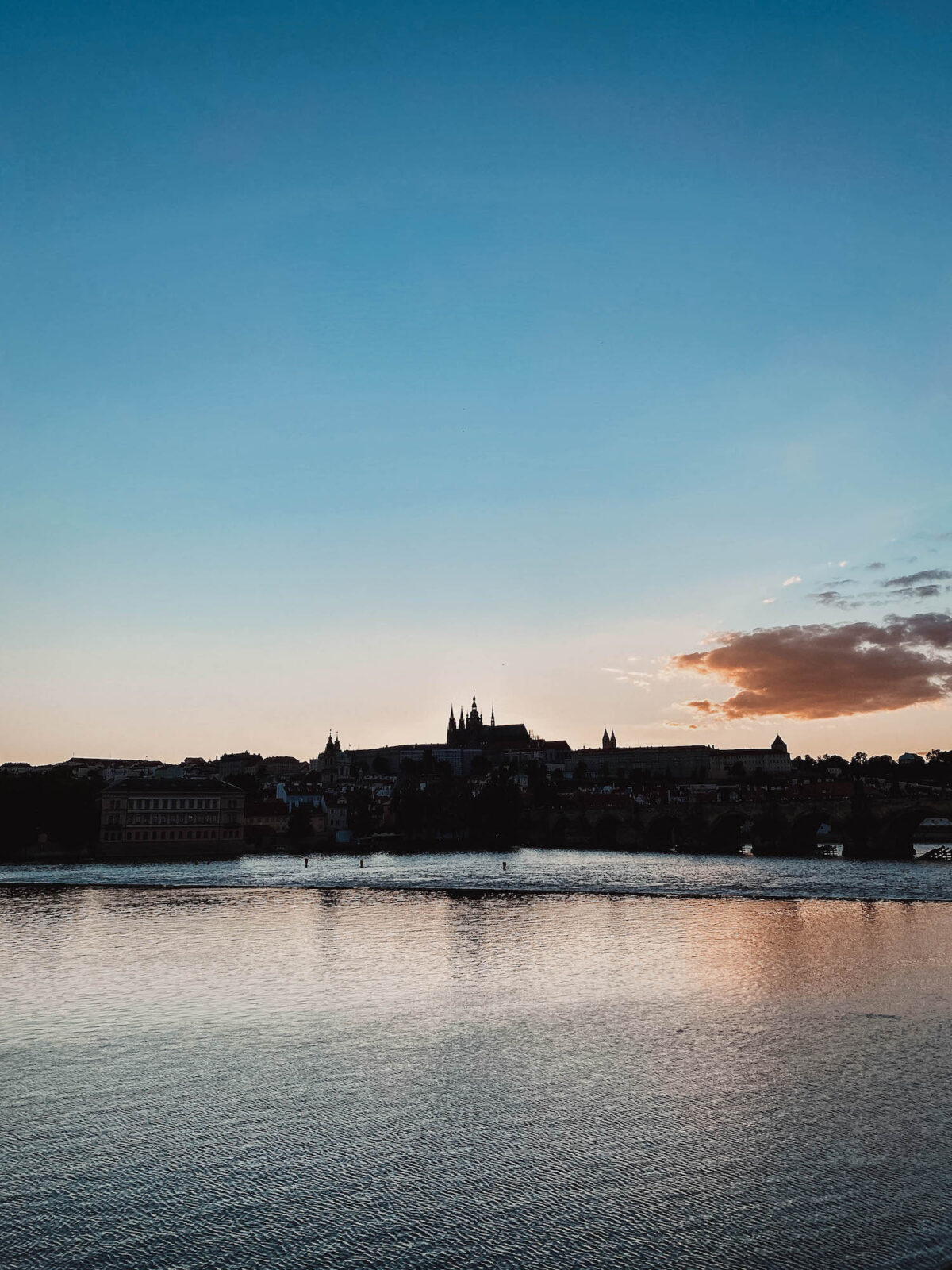 A večer zakončili tímhle dokonalým výhledem.
---
And we ended our evening with this view.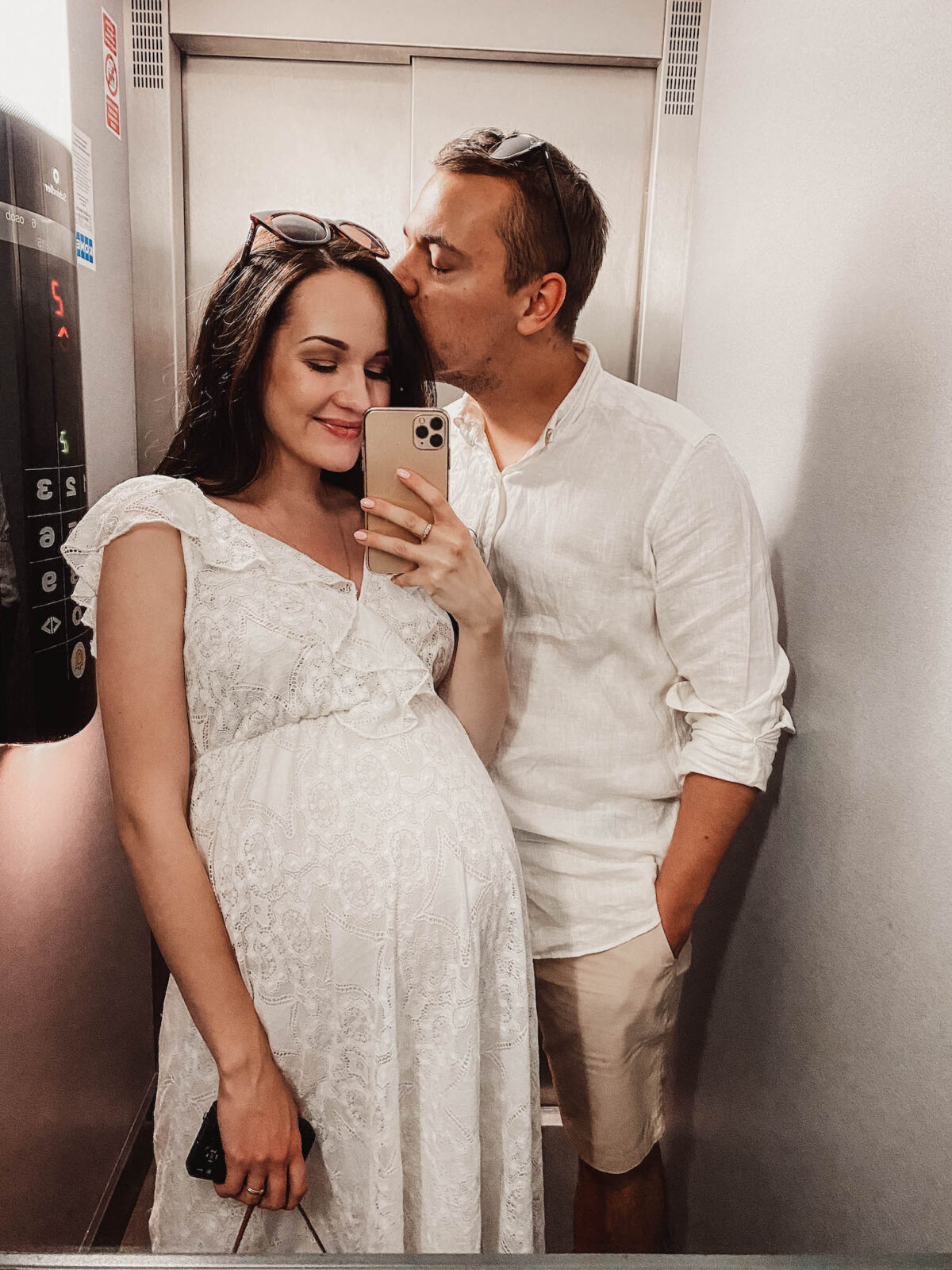 <3