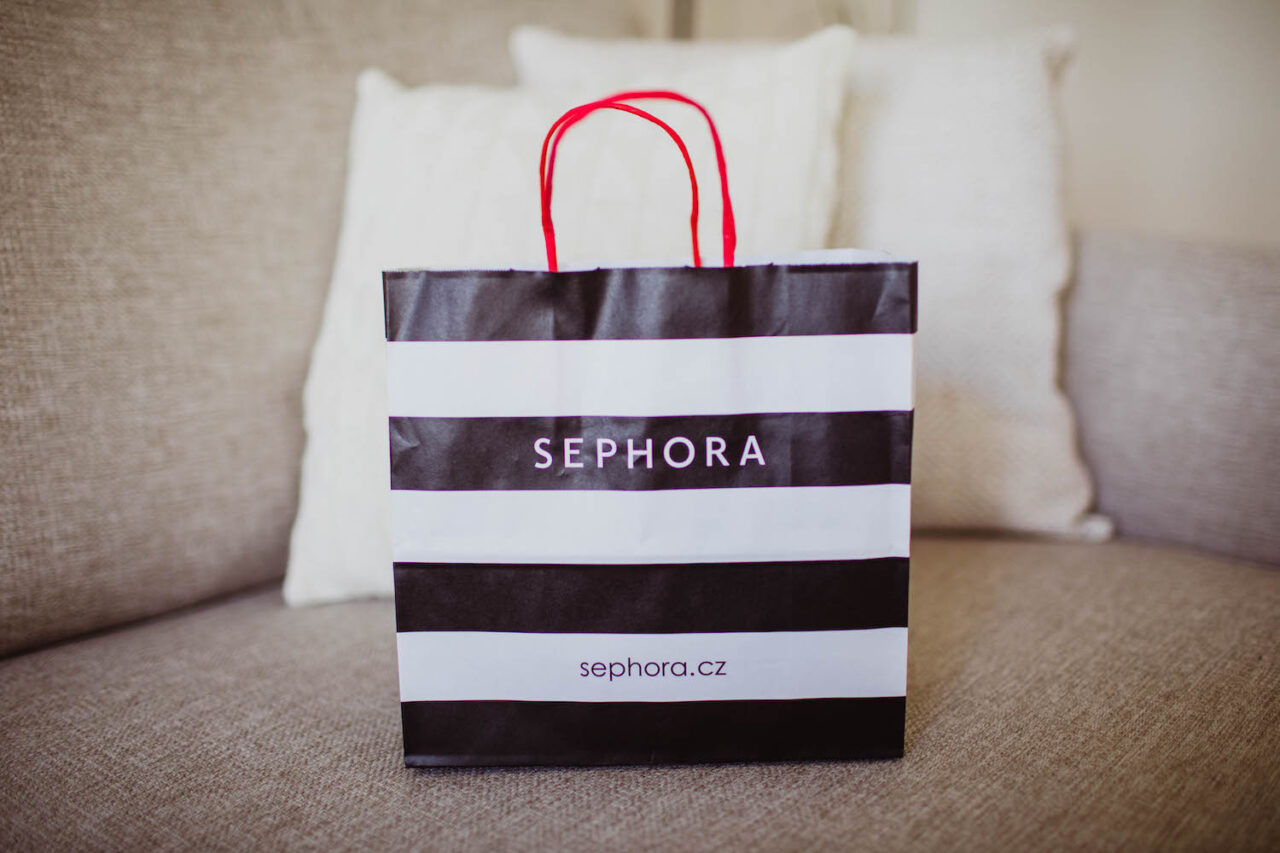 Dneska mi dorazila objednávka ze Sephory, a když jsem vám ukázala taštičku na stories, přišla mi hromada zpráv o tom, jestli bych ukázala, co jsem si pořídila. Původně jsem to totiž neplánovala, protože skoro všechny produkty jsou nové a budu je teprve testovat, ale přemluvily jste mě, haha 🙂 Ve vlogu jsem se zmínila o tom, že kosmetika Biologique Recherché mě nenadchla a na pleti jsem žádné změny nezpozorovala, takže když mi teď produkty začaly docházet, řekla jsem si, že zkusím zase něco jiného. A protože se teď v karanténě nemůžu vymlouvat na to, že nemám čas na projíždění internetu, o víkendu jsem si k tomu sedla a udělala si velký research produktů, přečetla si hromadu recenzí a nakonec jsem si vybrala. Ale prosím, berte v potaz, že jsem produkty zatím nezkusila a nevím, jestli mi budou vyhovovat – určitě vám dám zase vědět v rámci nějakého videa, případně natočím aktualizovanou péči o pleť (po těch dvou letech, kdy jsem rutinu asi 10x změnila, by to bylo asi docela fajn :D).
---
My Sephora order arrived today, I shared it on my IG stories and a lot of you asked if I could show you what I bought. I didn't plan on doing that because the products are new and I'm gonna start testing them for the first time now, but you talked me into it, haha 🙂 I mentioned before that products from Biologique Recherché didn't really work the way I hoped they would, and now when I started running out of them, I decided to try something else again. And because we're in quarantine now, I can't make excuses that I don't have time to search online anymore so this weekend I sat with my laptop and did a huge research, read tons of reviews and I picked some new goodies. But please keep in mind that I haven't tried them yet and I don't know if they're gonna work for me – I'll definitely let you know in a video, maybe I'll film and updated skincare routine (that would probably be nice because the old one was filmed 2 years ago and I changed my routine 10 times since then :D)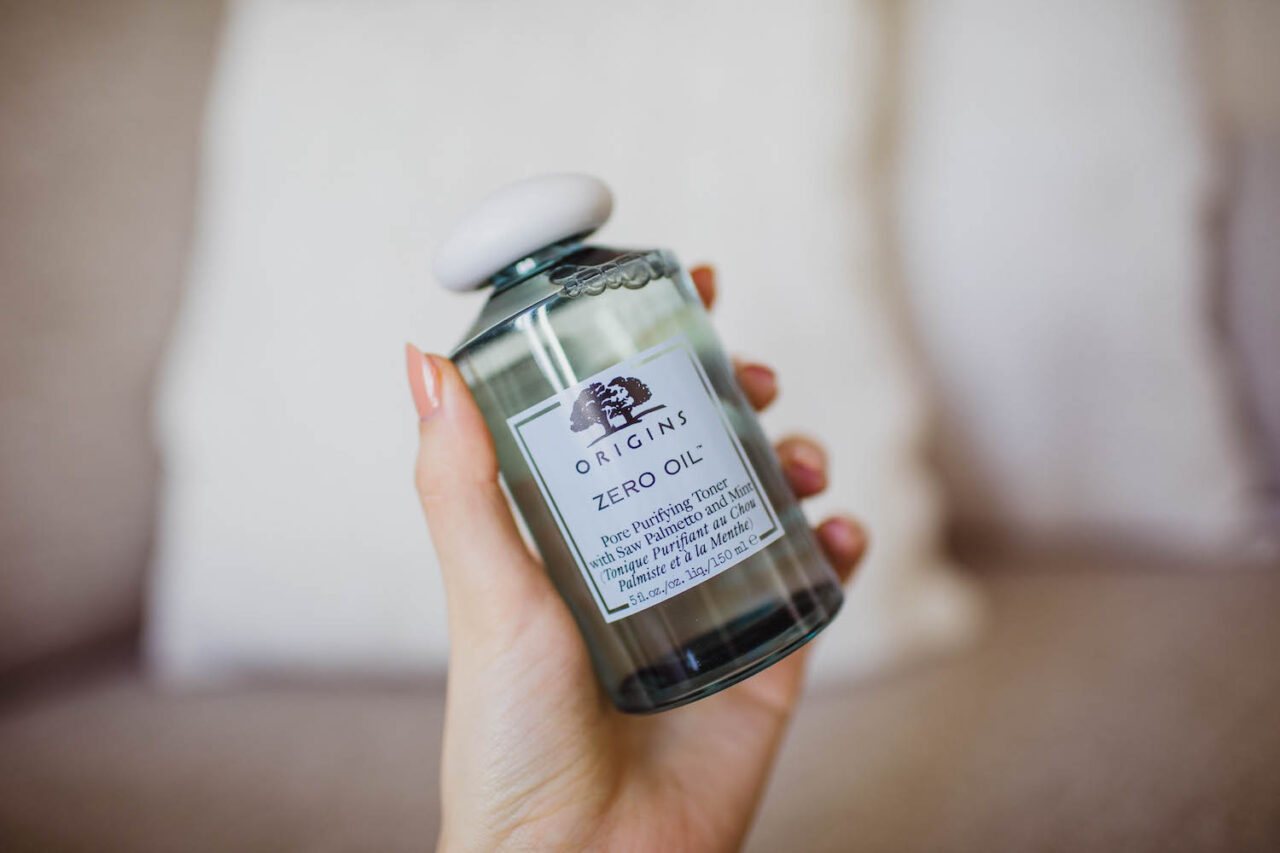 Tonikum jsem dlouhou dobu vůbec nepoužívala. Dermatoložka mi ho z rutiny v létě 2018 vyřadila a najela jsem na velmi minimalistický režim čištění – a musím říct, že mi to tenkrát opravdu pomohlo. Teď jsem ale začala cítit, že moje pleť potřebuje trochu víc péče a chtěla jsem ho zkusit zase přidat. Asi víte, že značka Origins patří k mým oblíbeným, takže mě tohle tonikum zaujalo na první pohled. Je z řady pro problematickou pleť, obsahuje výtažek z palmy serenoa, mátu a kys. salicylovou.
---
I haven't been using a toner for quite some time. My dermatologist cut it out of my skincare routine in summer 2018 and I had a very minimalistic regime – and I have to say it really helped back them. But now I started to feel that my skin needs some extra love and I wanted to add it to my routine again. You probably know that Origins is one of my favourite brands so this toner looked very interesting. It's from the acne-prone line and it contains serene palm extract, mint and salicylic acid.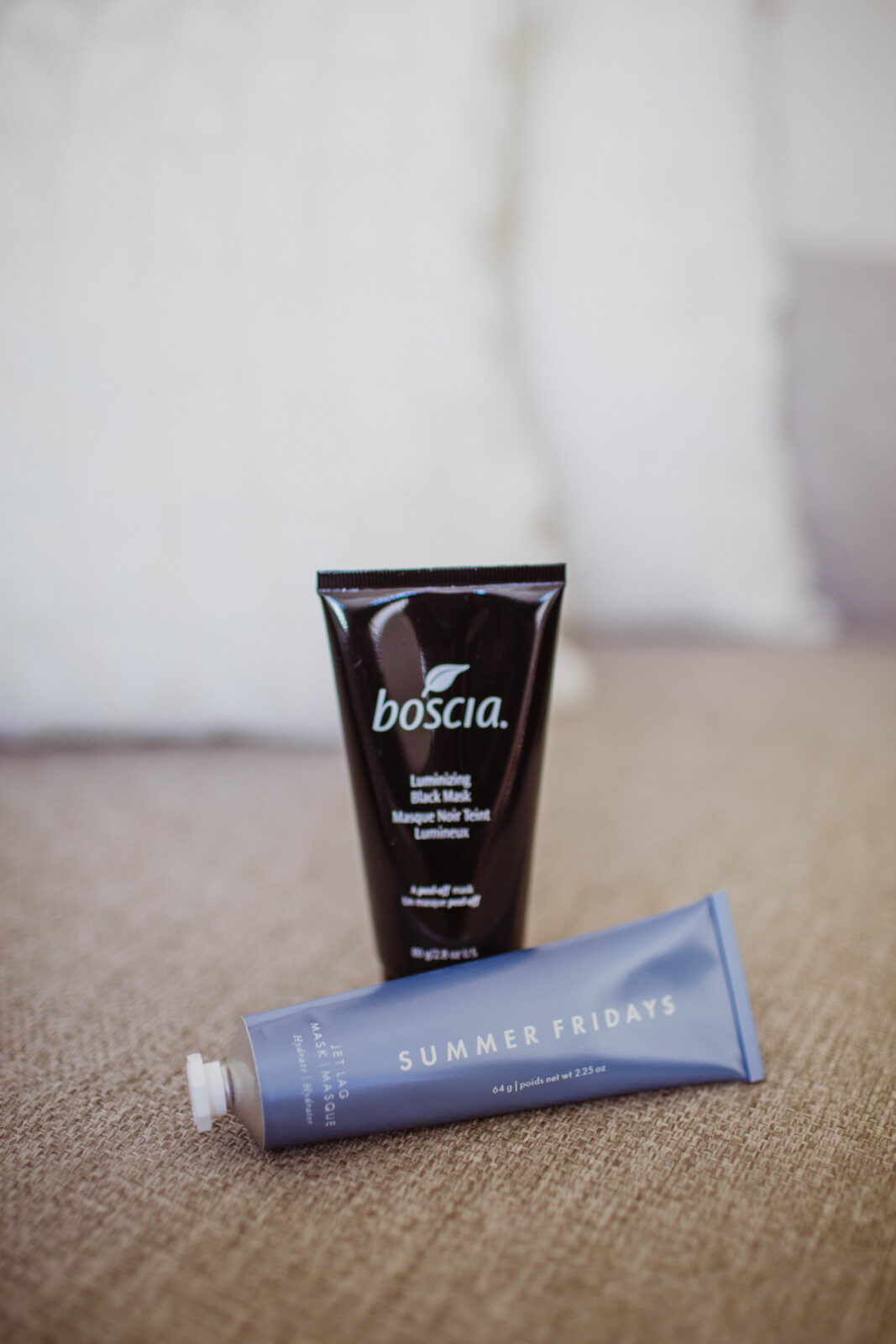 Slupovací maska Boscia
Hydratační maska Summer Fridays
Chtěla jsem vyzkoušet i nějaké nové masky na obličej a nakonec mě nejvíc zaujaly tyhle dvě. Značku Boscia jsem doteď neznala, ale na základě recenzí mě nadchla tahle černá slupovací maska, která hloubkově čistí póry. Obsahuje silné antioxidanty jako např. aktivní uhlí. Druhá maska od Summer Fridays je naopak zklidňující a hydratační. Poslední rok nebo dva je kolem tohohle produktu na sociálních sítích hrozné haló, já mám osobně moc ráda Mariannu Hewitt, která za značkou stojí a kdysi jsem zbožňovala její videa na Youtube. Takže jsem moc zvědavá, jestli maska opravdu stojí za to a její popularita je oprávněná 🙂
---
I also wanted to try some new face masks and I ended up buying these two. I haven't heard of Boscia before, but I read some reviews and this black peel of mask really got my attention. It's deep cleansing and it contains strong antioxidants like active carbon. The second mask from Summer Fridays is calming and hydrating. There's been such a hype about this product on social media during the past year or two, I honestly love Marianna Hewitt, the owner of the brand, I used to really enjoy her Youtube videos. So I'm curious if the mask really is that good and deserves the attention 🙂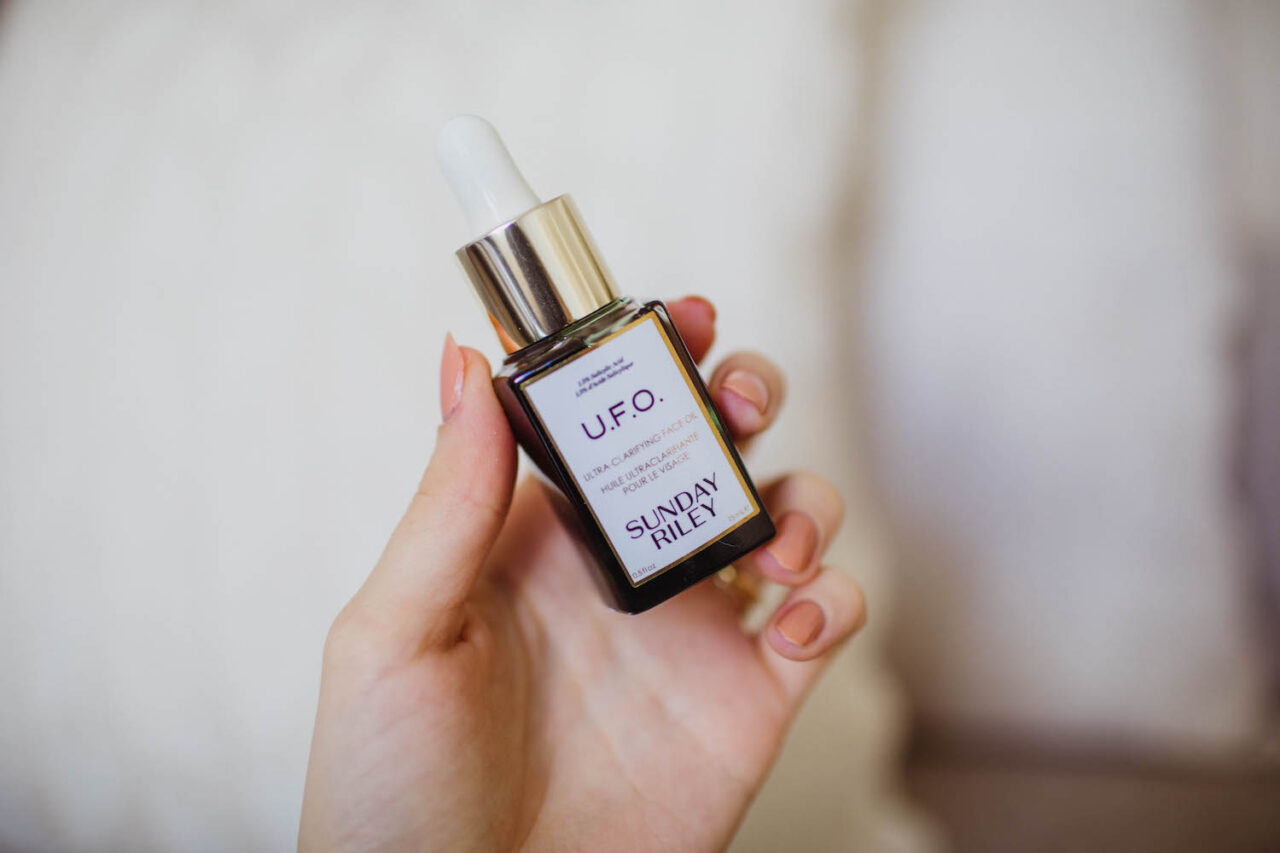 Olejíček od Sunday Riley je podle mě jeden z nejslavnějších pečujících produktů na světě. Jejich modrý Luna Sleeping Oil jsem viděla v rutinách snad všech blogerek, co znám. Mě víc ale zaujala tahla zelená varianta s názvem U.F.O., která je vhodná spíš na problematickou pleť, oproti Luno, která je vhodná spíš na vrásky. Sérum jsem ve své péči o pleť nikdy nepoužívala, takže jsem upřímně zvědavá, jak mi to bude vyhovovat. Olejíček obsahuje kyselinu salicylovou, která je vhodná v boji proti pupínkům, dále třeba tea tree olejíček, olej ze semínek černého kmínu, hexylresorcinol nebo lékořici. Balení je maličké, ale podle všech recenzí by mělo vydržet dlouhou dobu, navíc není třeba ho používat každý den.
---
Sunday Riley face oil is probably one of the most popular skincare products of all time. Their blue Luna Sleeping Oil is a part of literally every skincare routine I saw on Youtube. I chose this green one called U.F.O. though, it's suited for problematic skin while the blue one is mainly for wrinkles. I haven't used a serum on my face before so I'm curious if I'll like it. The oil contains salicylic acid which is great for pimples, then some tea tree oil, caraway seed oil, hexylresorcinol or liquorice. The packaging is small, but according to reviews it lasts a long time and you don't have to use it every day.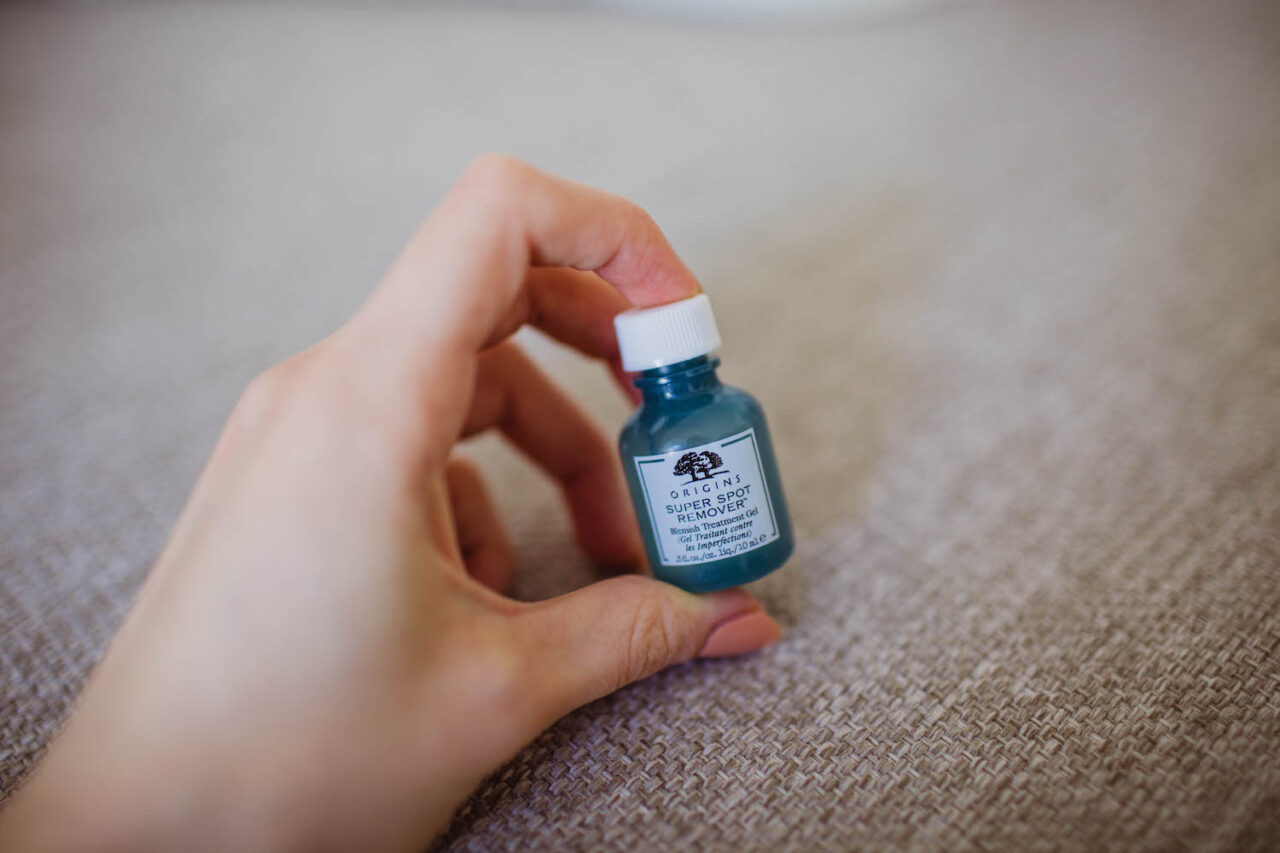 Další produkt od Origins, který mě hodně zaujal, je tenhle gelík na pupínky. Balení je teda naprosto miniaturní, což mě vzhledem k ceně docela překvapilo, ale podle všeho je to taky produkt, který funguje a vydrží několik měsíců, protože vždy spotřebujete minimální množství. Mám v plánu ho tak trochu střídat s olejíčkem Sunday Riley, uvidím podle potřeby a stavu pleti.
---
Another product from Origins that I got really interested into was this acne spot treatment gel. The packaging is TINY which is surprising because it's quite expensive, but they say it works and it also lasts a long time because you only need a tiny bit. I'm planning on switching in between this and the serum from Sunday Riley.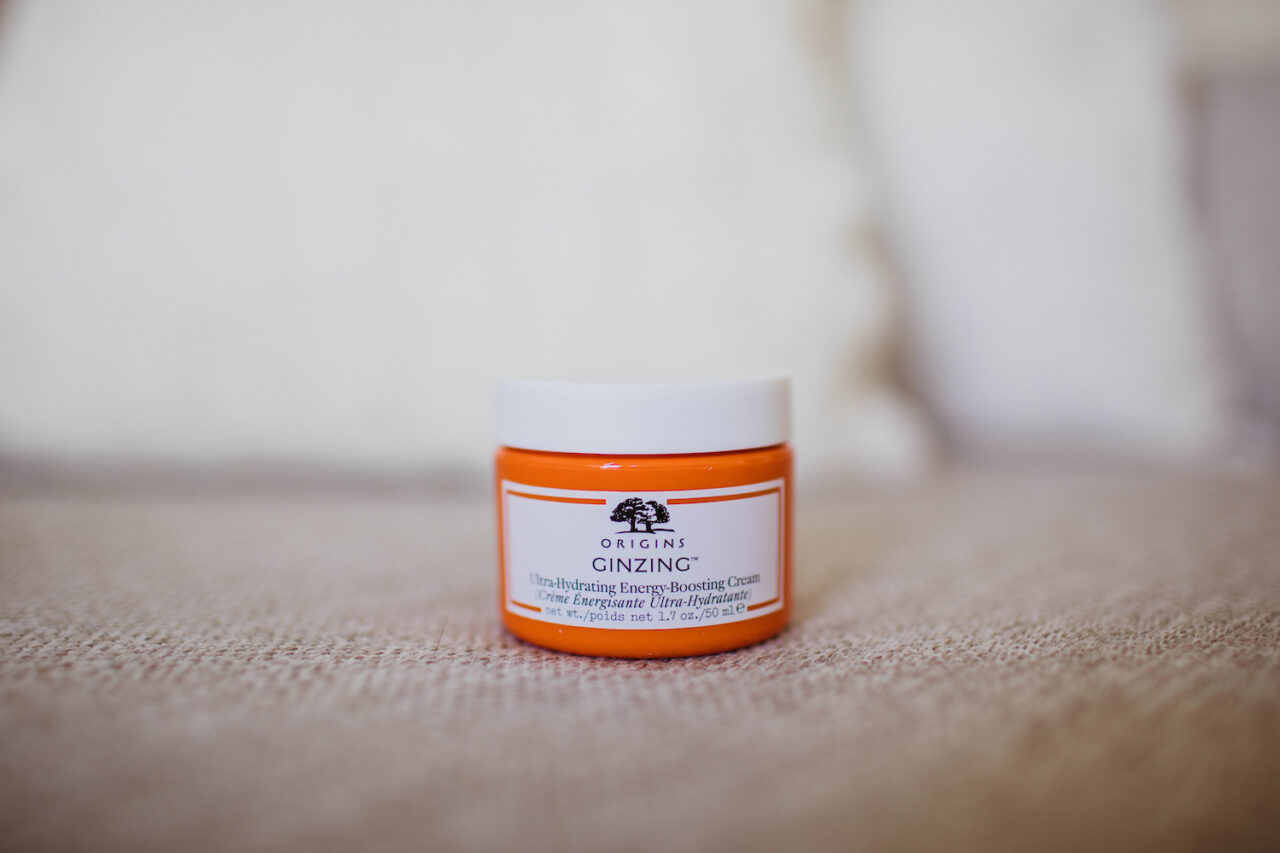 No a nakonec moje stálice – Ginzing od Origins <3 Tenhle krém miluju už přes rok, vždycky mi víc vyhovovala jeho gelová varianta (přišla mi víc osvěžující), ale když jsem si ho kupovala naposledy, přišlo mi, že malinko změnili složení a z nějakého důvodu mi na pleti dělal žmolky. Proto jsem tentokrát sáhla po krémové variantě, kterou už mám ozkoušenou z dřívějška a je taky skvělá.
Jak to tak vidím, zbytek karantény budu trávit tím, že na sebe budu tyhle věci patlat a zkoumat, jaký mají účinek, haha. Každopádně vám určitě dám vědět minimálně v rámci Oblíbenců, pokud se mi nějaký z nich opravdu osvědčí.
---
And my holy grail moisturizer – Ginginz from Origins <3 I've been loving this product for over a year now, I always preferred the gel version (it was a bit more refreshing), but the last time I had it I had a feeling they changed it a bit and, for some reason, it was making lumps on my skin. So I went for the creme version this time which I tried before as well and it's great too.
So I'll probably spend the rest of the quarantine slapping these products on my face and investigate if they do something, haha. Anyways, I'll definitely let you know if I really love something, at least in my "Favourites" videos.