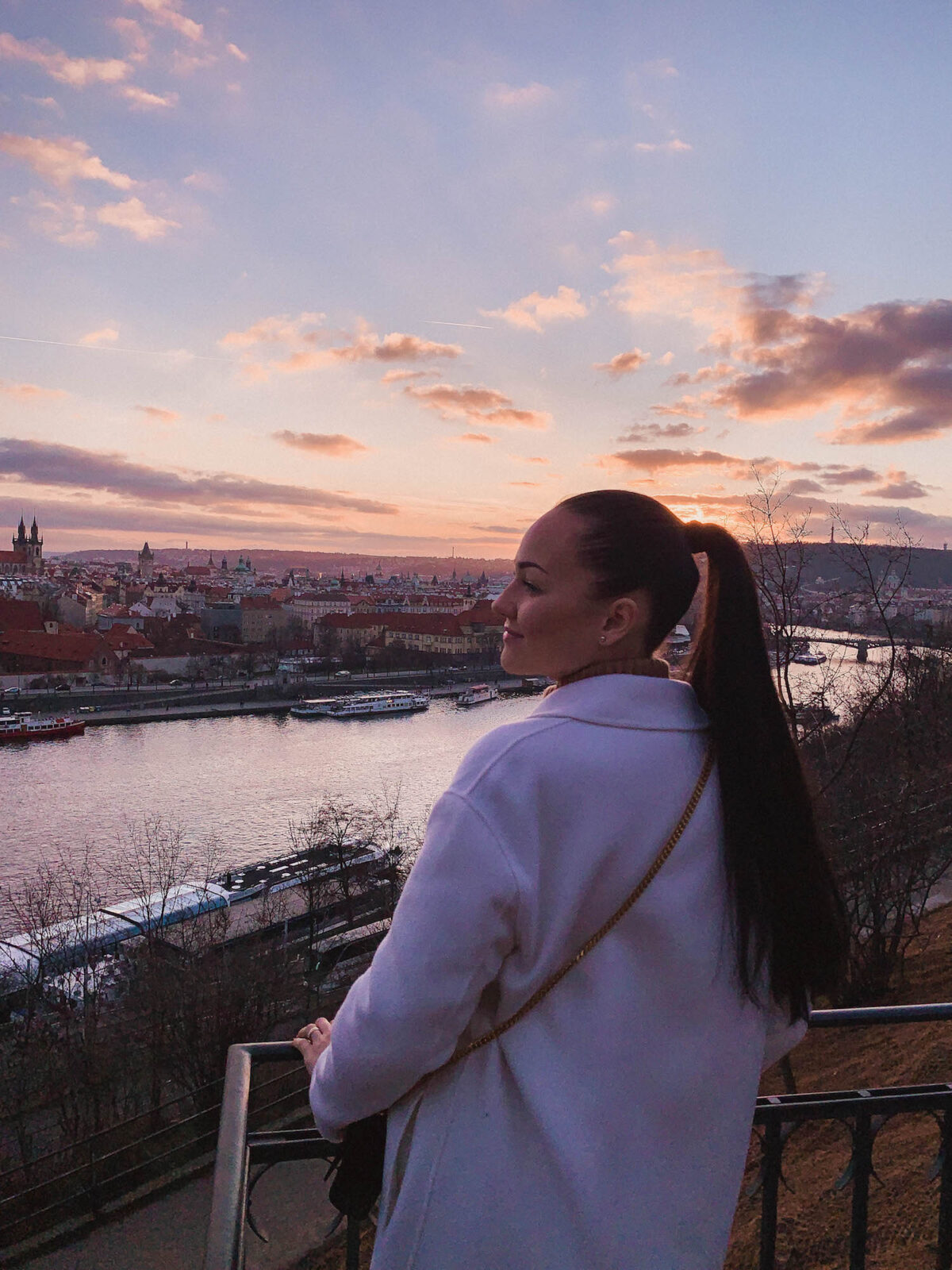 Poslední procházka roku 2019! S Vildou jsme vyrazili na Letnou a užili si krásný západ slunce s tímhle výhledem.
---
Last walk of 2019! We went to Letná parks and enjoyed a lovely sunset with this view.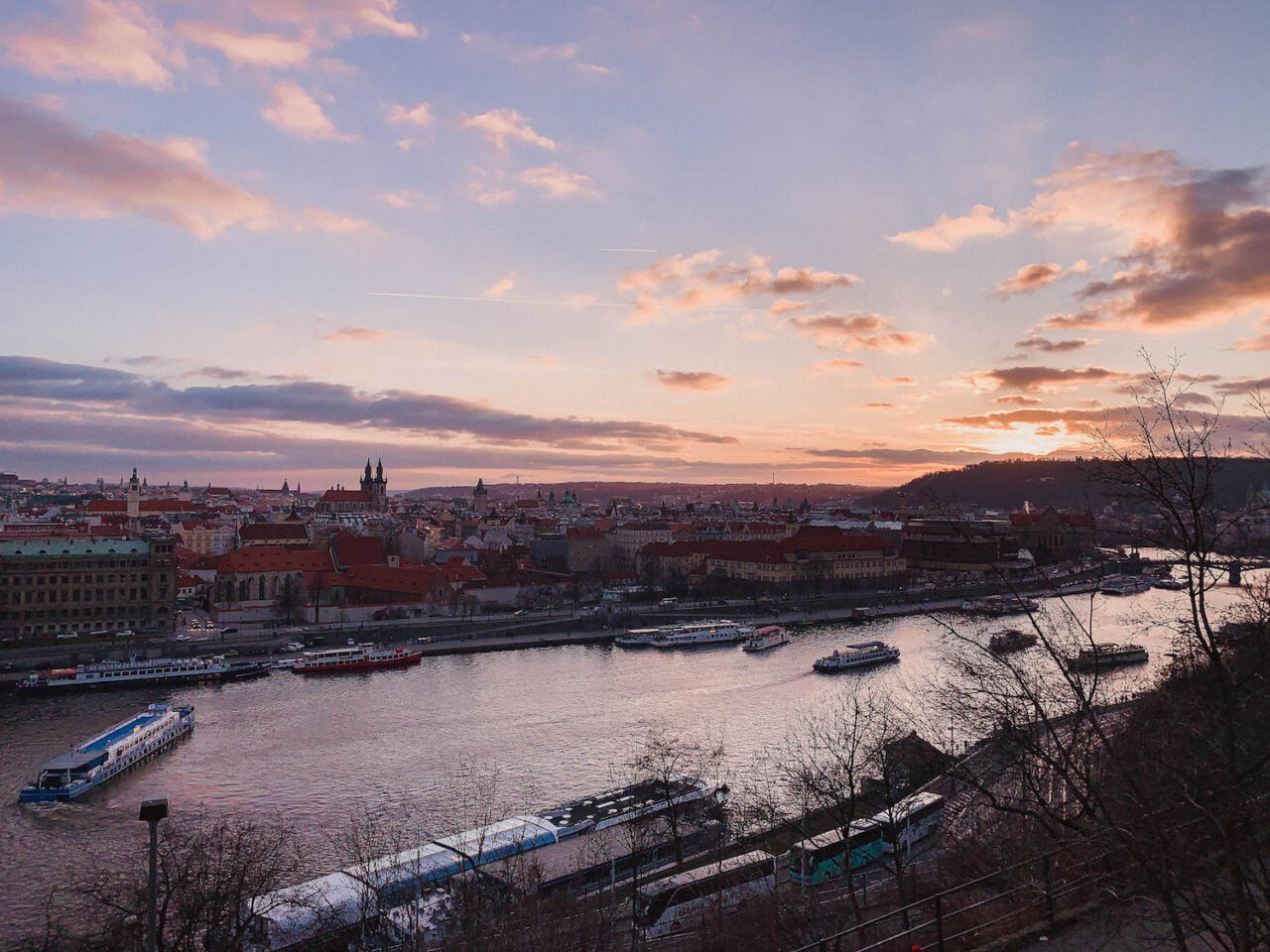 Praha <3 <3 <3
---
Prague <3 <3 <3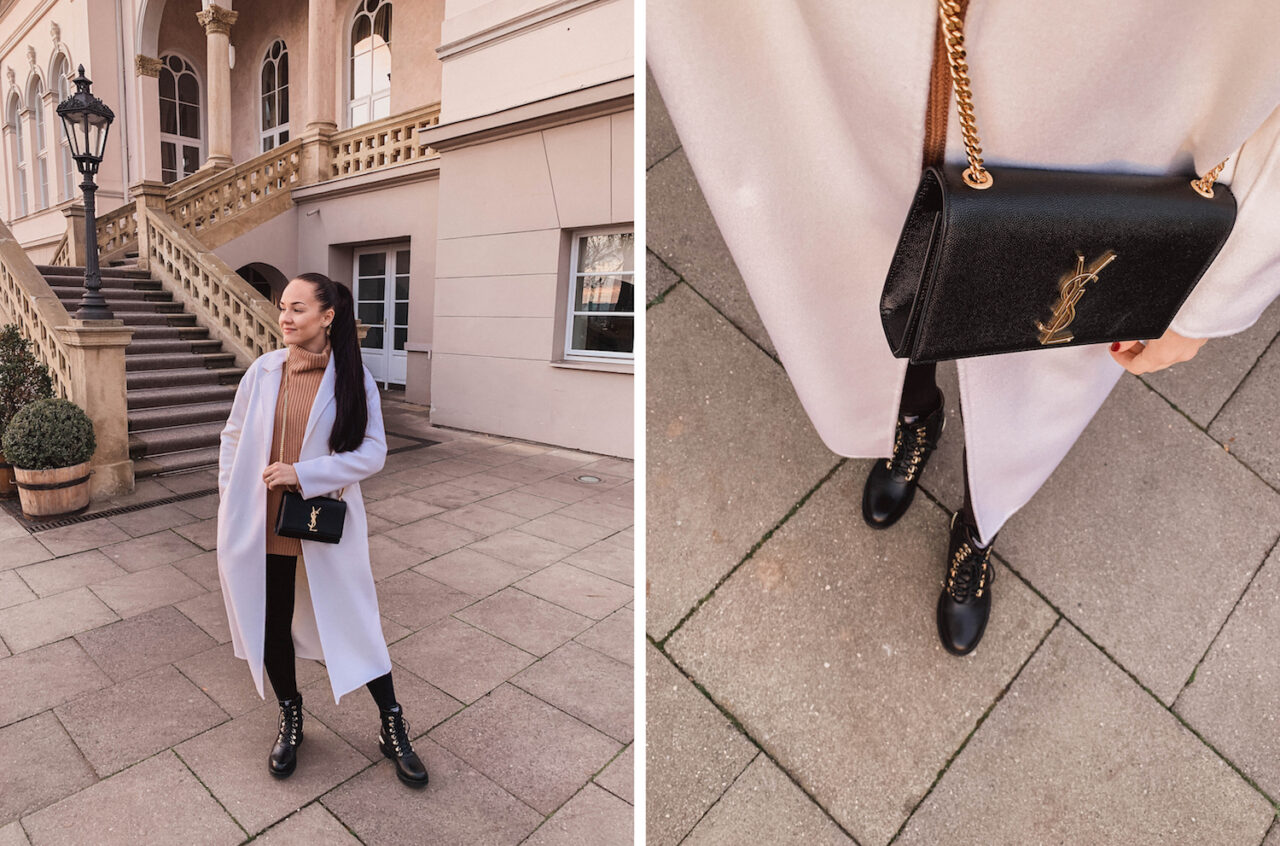 Poslední outfit loňského roku – kabát Massimo Dutti, svetr Zara, kalhoty H&M, kabelka Saint Laurent a boty Deliberti.
---
Last outfit of the year – Massimo Dutti coat, Zara sweater, H&M pants, Saint Laurent bag and shoes from Deliberti.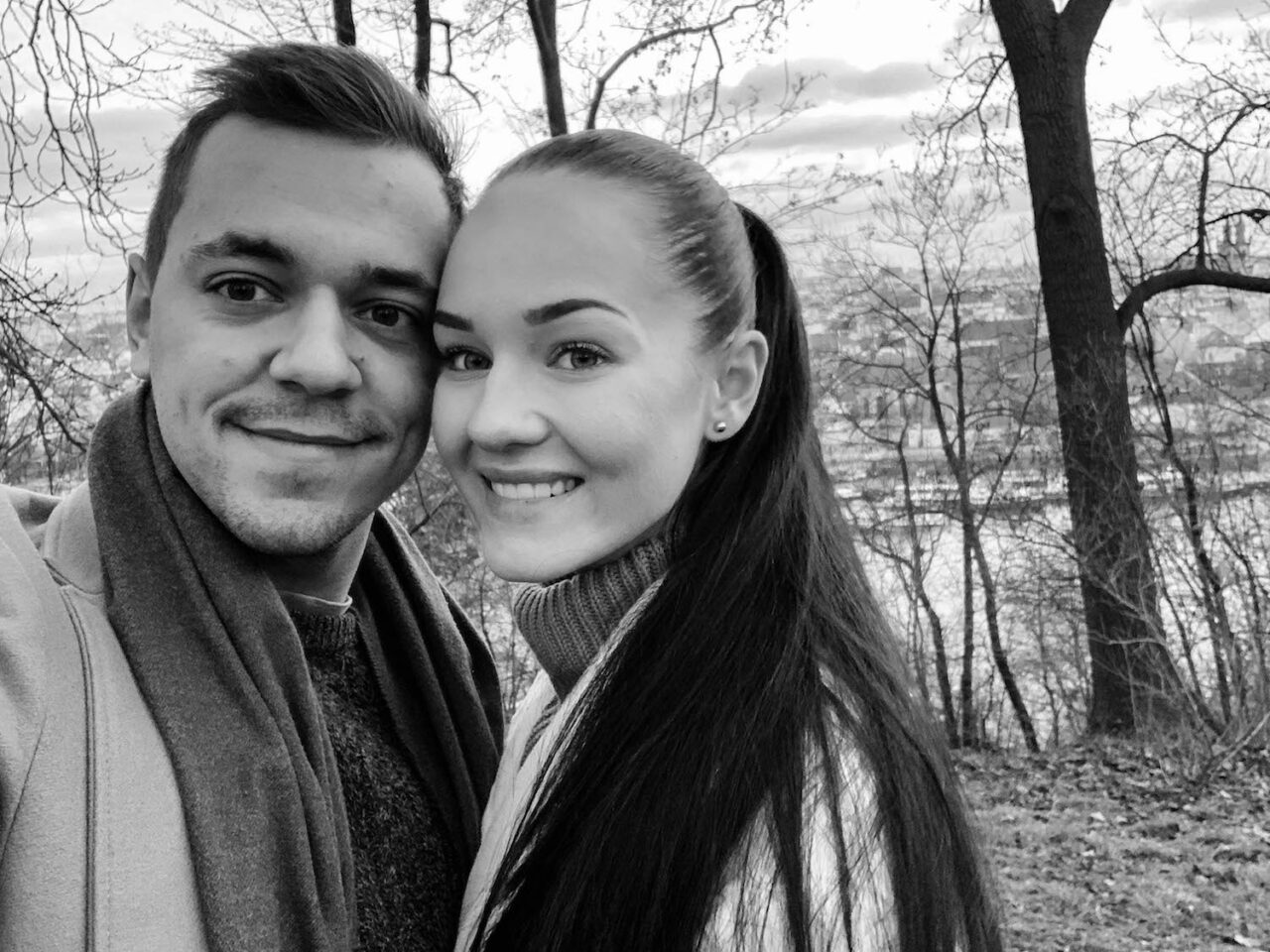 Na památku jsme si vyfotili i silvestrovskou selfie 🙂
---
We also took a New Year's Eve selfie 🙂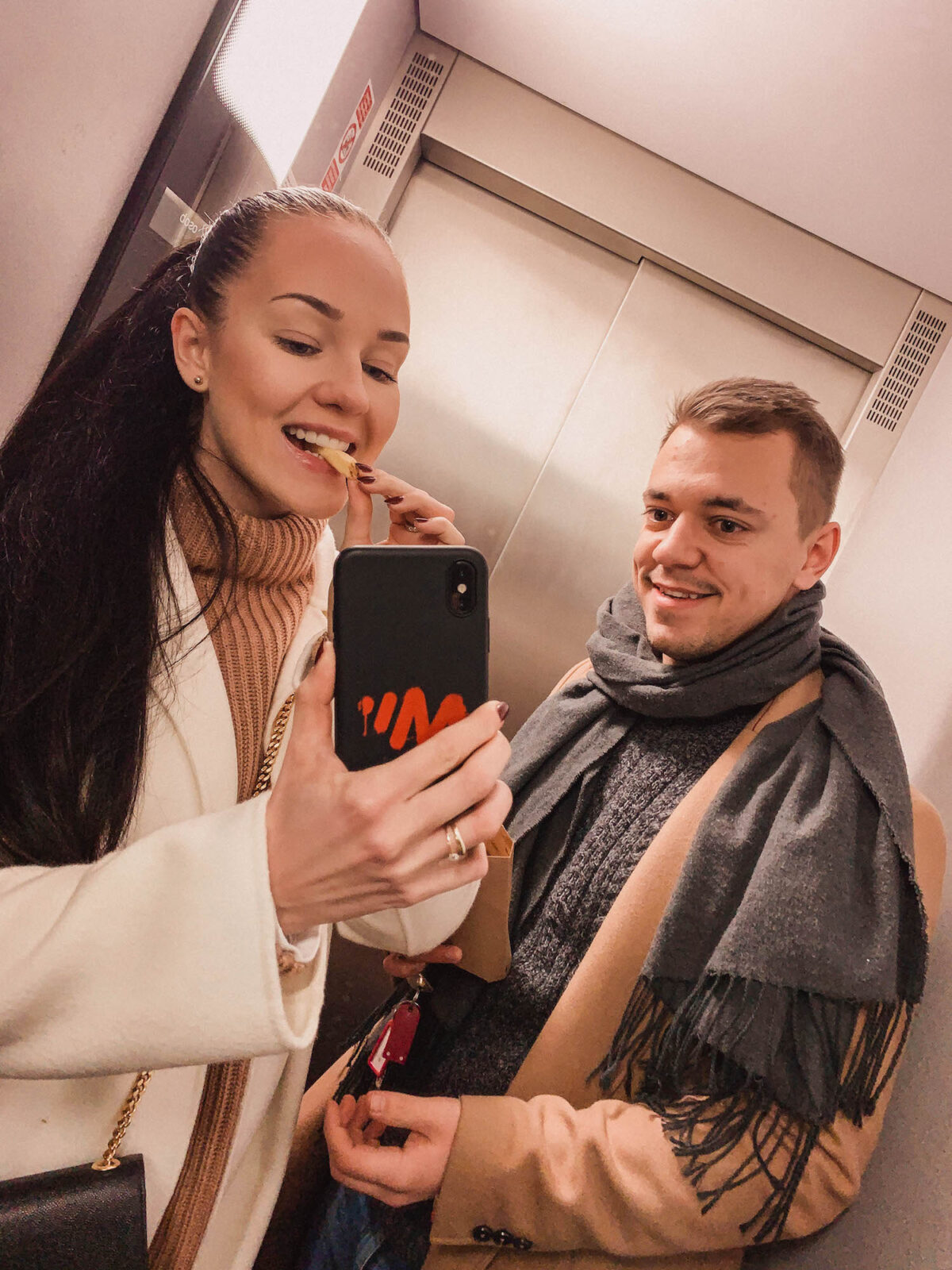 Cestou domů jsme si koupili hranolky ve Forky's!
---
We grabbed some French fries at Forky's on our way home!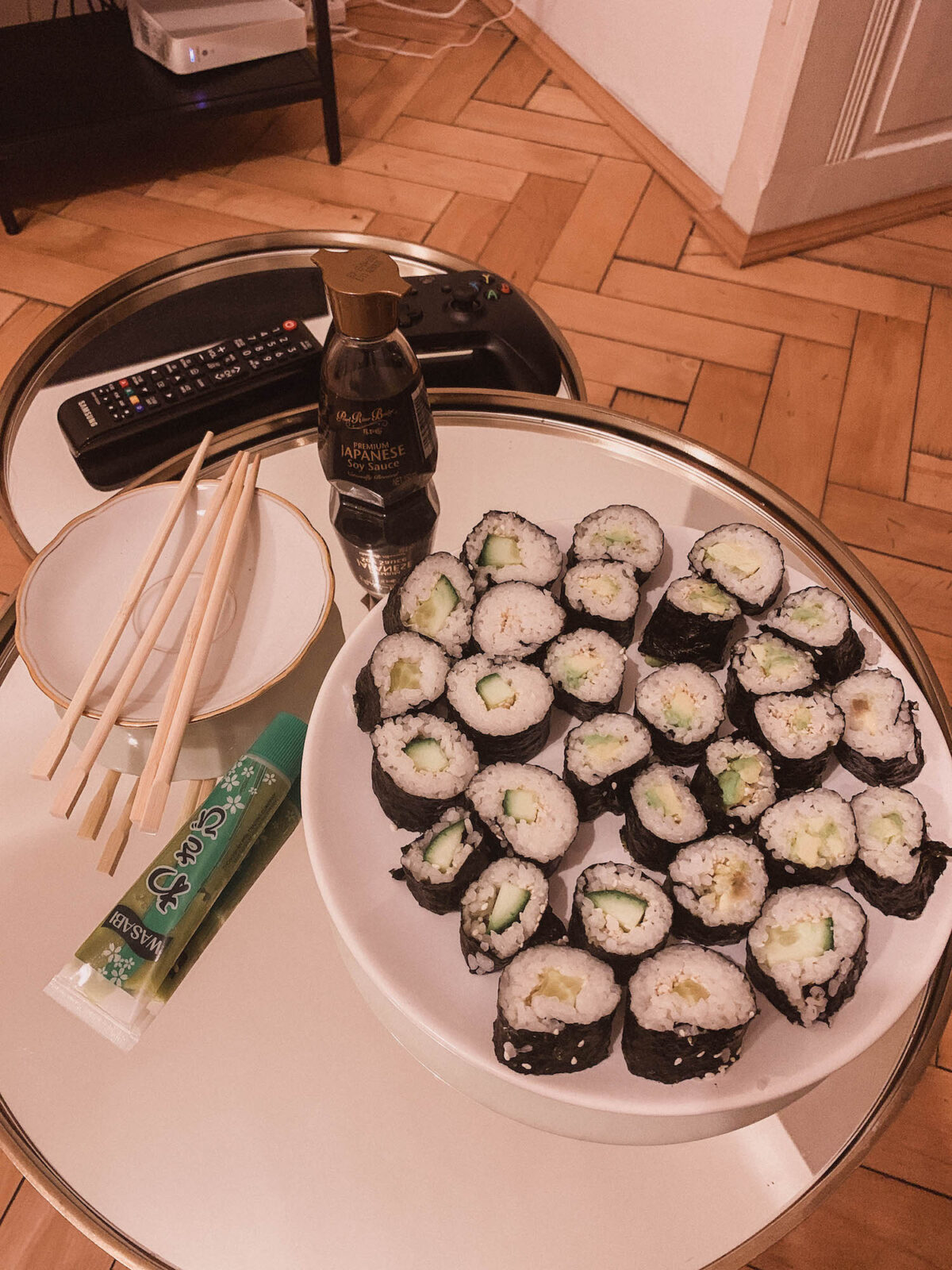 Vilda pak k večeři udělal sushi. Bylo zase vynikající, musím ho přemluvit, aby ho dělal častěji!
---
Vilda made sushi for dinner. It was delicious again, I have to convince him to make it more often!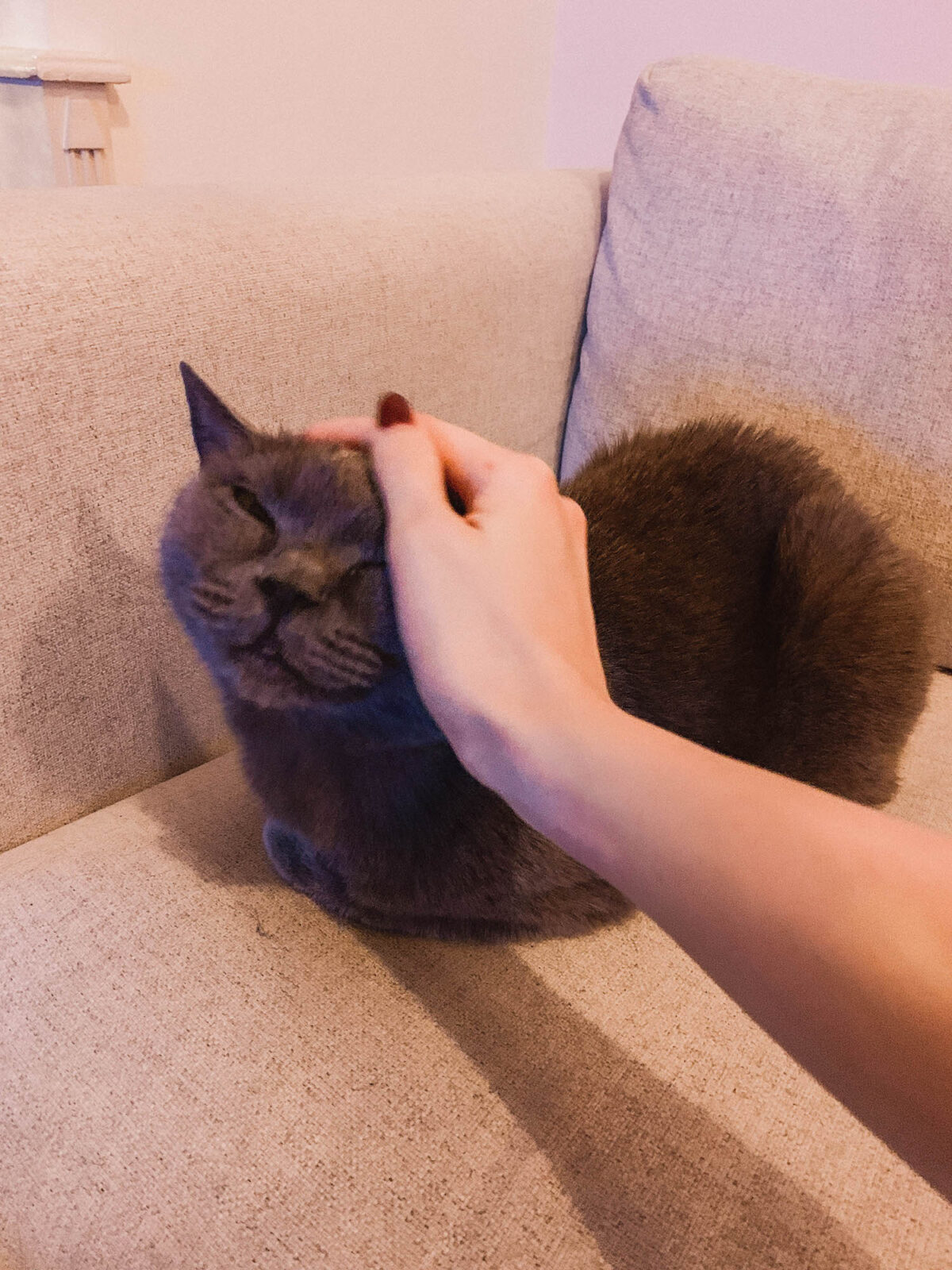 Od devíti nám stála pod okny parta dětí, co neustále házely petardy (myslela jsem, že je zabiju :D), naštěstí jsem se vždycky lekla jenom já a Sofinka byla úplně v klidu. Ani ohňostroje o půlnoci ji nevyrušily z její pohodičky a při tom největším hluku si na gauči lízala nohu, haha. Miluju, že je takovej flegmatik <3
---
A bunch of kids were throwing firecrackers on the street since like 9PM (I thought I was gonna kill them :D), fortunately I was the only one who got scared and Sofi was chilled as always. Not even the fireworks at midnight didn't disturb her peace and she was licking her leg on the couch in the middle of the biggest noise, haha. I love how phlegmatic she is <3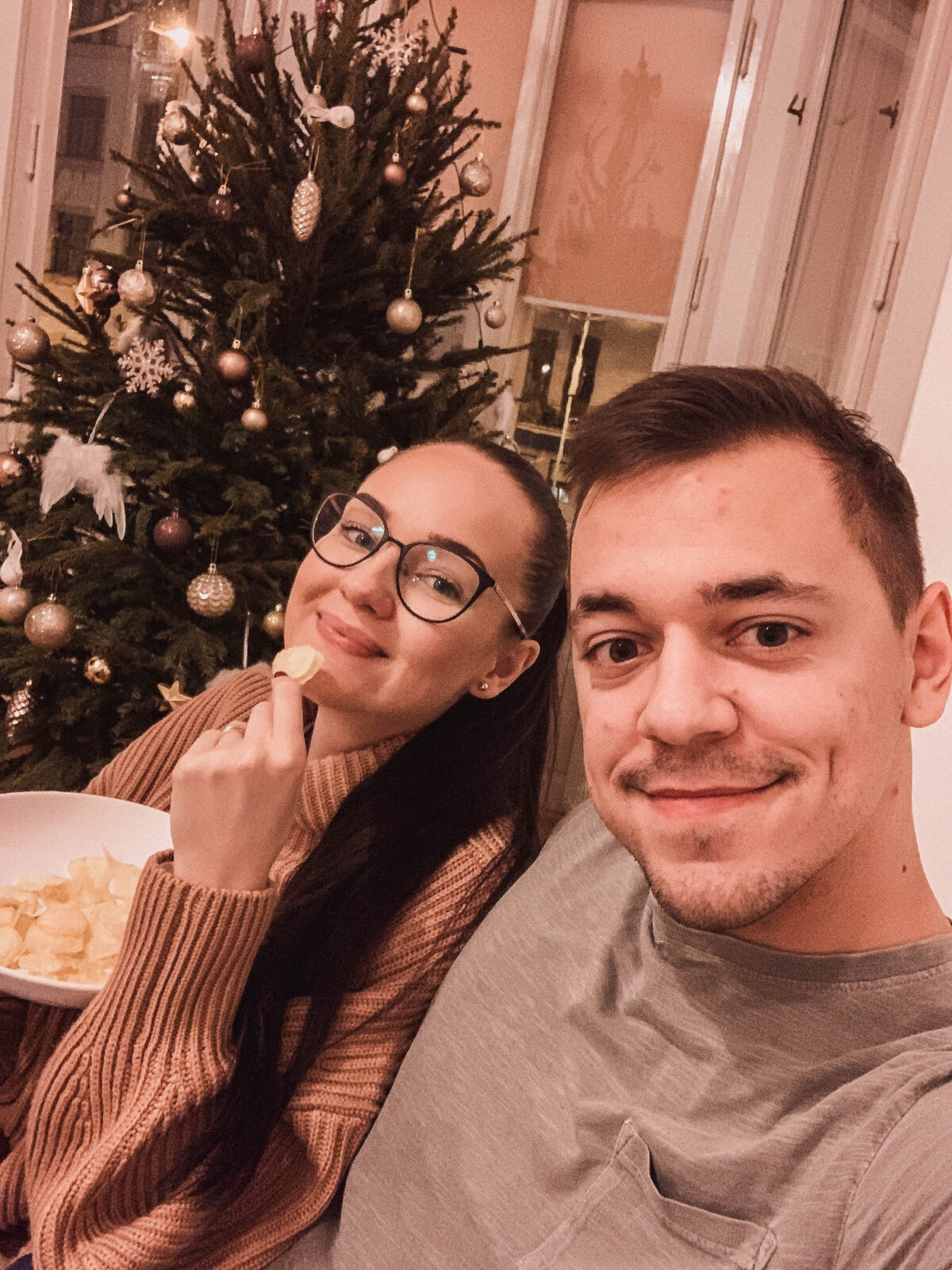 A takhle jsme strávili zbytek večera 🙂 Pustili jsme si film Inception, na kterém jsme byli v kině před 9 lety (takže jsem si z něj už skoro nic nepamatovala, haha), mezitím jsme snědli pytel brambůrek, podívali jsme se z okna na ohňostroje a pak jsme šli spát. Jsem zvědavá, jak a kde budeme slavit příchod nového roku příští rok! Třeba nám konečně vyjde Silvestr na pláži, o kterém mluvíme už asi 4 roky 😀 Ale i kdybychom ho za rok trávili úplně stejně jako letos, vůbec bych se nezlobila <3
---
And this is how we spent the rest of the night 🙂 We watched Inception, we saw this movie 9 years ago (so I didn't remember anything, haha), we ate a bag of potato chips, watched the fireworks and then went to bed. I'm curious where we're gonna celebrate New Year's Eve next year. Maybe we'll finally be on a beach, we've been dreaming about that for the past four years 😀 But if we're gonna do exactly what we did this year, I wouldn't mind <3