LEDEN / JANUARY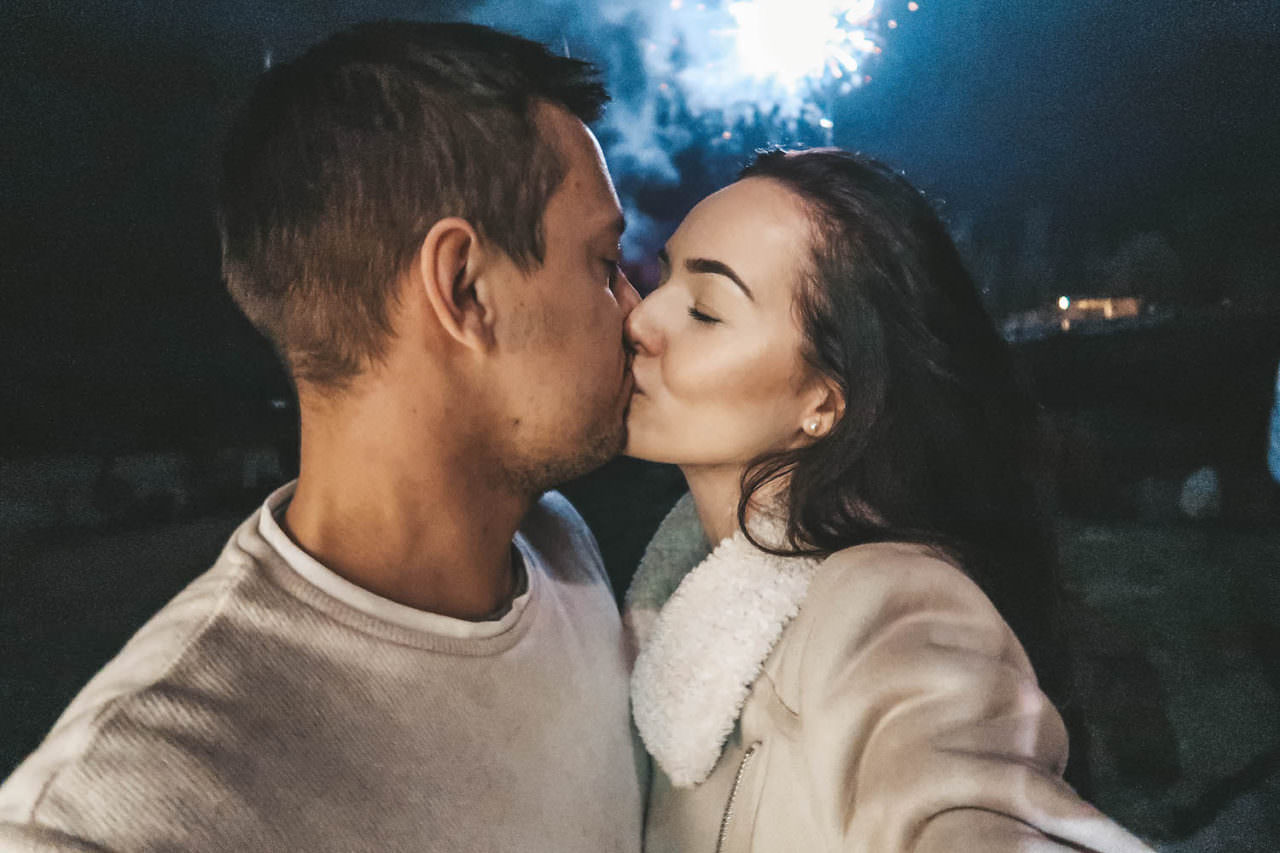 Každoroční shrnutí je tady! Říkám to pokaždé, ale tohle je to, co na blogování miluju úplně nejvíc. Všechny ty vzpomínky <3 Před rokem jsme Silvestra oslavili s Anetkou a Theem, užili jsme si dost poklidný večer plný jídla, her a povídání.
---
My annual recap is here! I write this every time, but this is the thing I love the most about blogging. All the memories <3 Last year we celebrated New Year's Eve with Anet and Theo, we had a calm evening with lots of food, games and talking.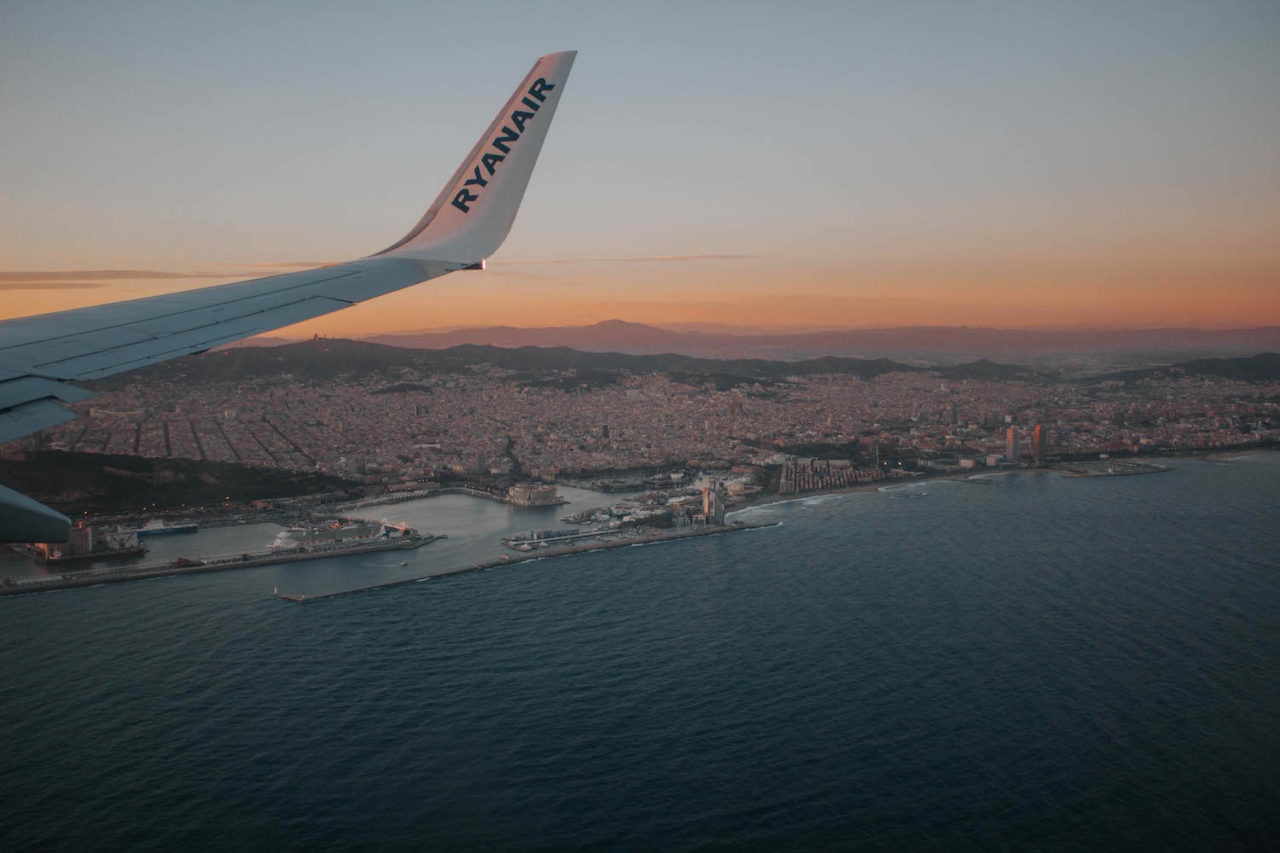 Tenhle rok byl ve znamení cestování. Navštívili jsme spoustu nových a krásných míst a naší úplně první letošní zastávkou byla..
---
This year was mostly about traveling. We visited a lot of new and beautiful places and our first destination was..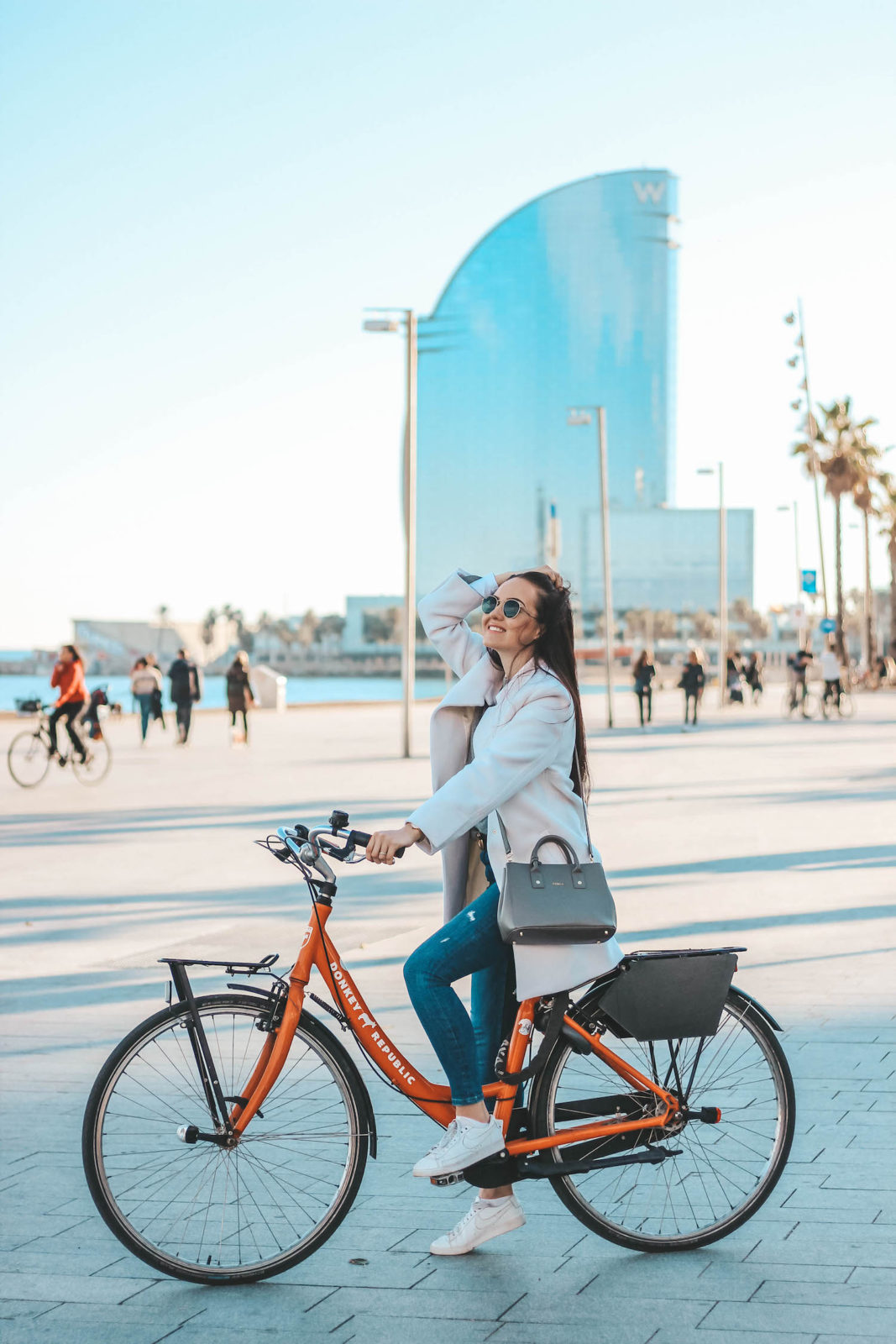 Barcelona! Poslední dobou na tenhle výlet hodně vzpomínáme a přemýšlíme, že bychom se tam na jaře vydali znovu.
---
Barcelona! We've been talking about this trip lately and we're thinking about going back there next spring.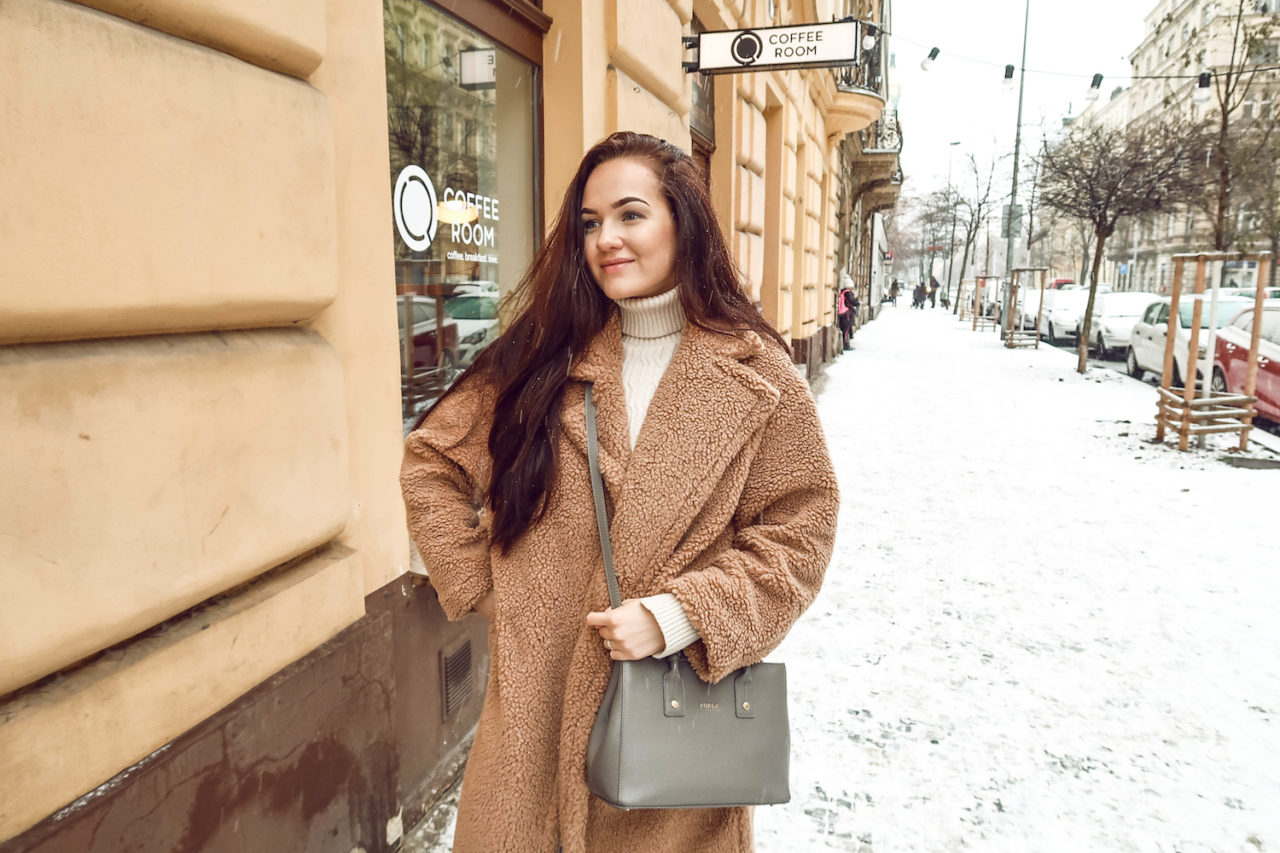 Návrat z jarní Barcelony do mrazivé Prahy už tak příjemný nebyl, haha, ale než jsem se nadála, vyrazila jsem na další (poměrně spontánní) cestu, tentokrát na dámskou jízdu s Terkou.
---
It wasn't very nice to go back to snowy Prague from sunny Barcelona, but before I even realized it, I went for another (kind of spontaneous) ladies trip with Teri.
ÚNOR / FEBRUARY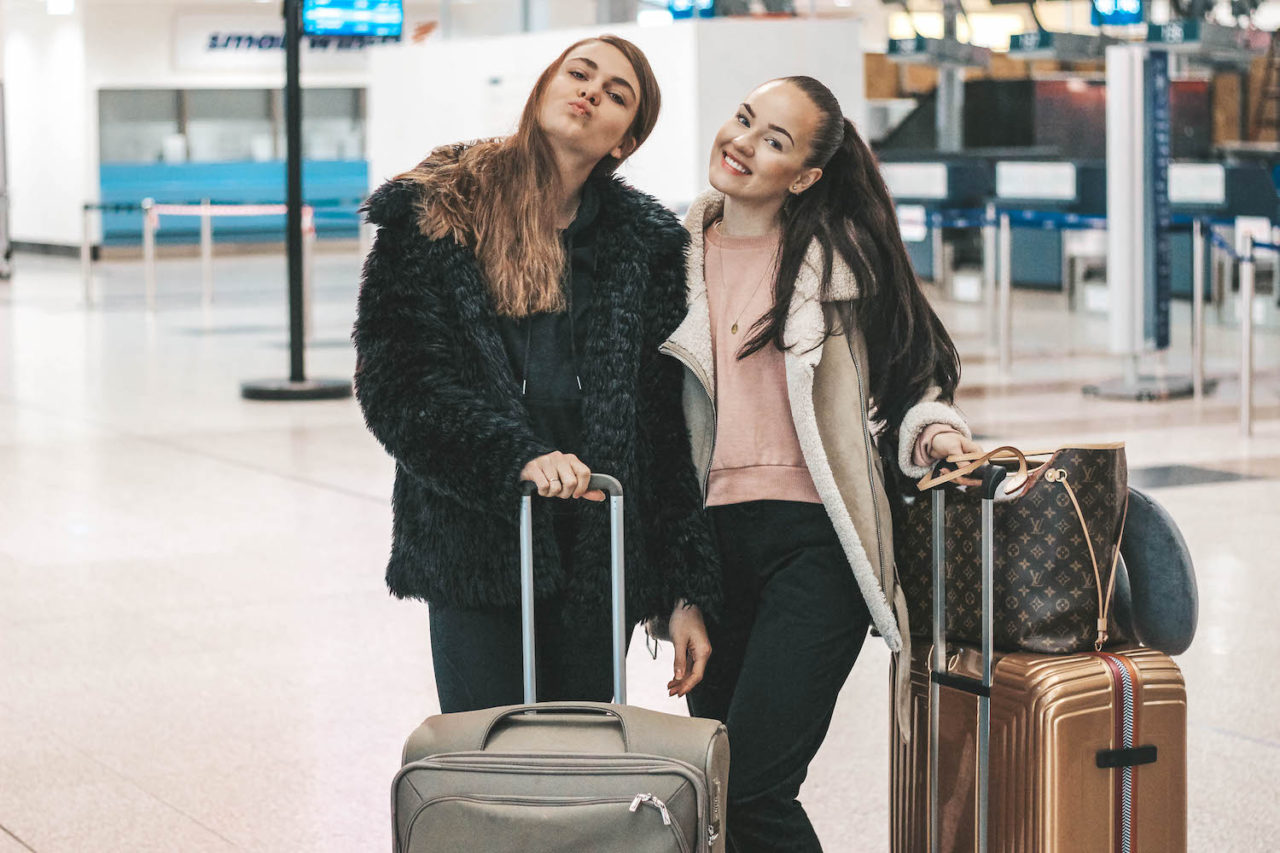 Letěly jsme se na 4 dny ohřát do Dubaje. Obě jsme tam byly poprvé a nevěděly, co máme očekávat, každopádně na nás čekal dost plný a záživný program, že nám připadalo, jako bychom tam byly dva týdny.
---
We went to Dubai for 4 days to get some sunshine. It was a first for both of us and we didn't know what to expect, but we had a packed schedule with lots of activities so it felt like we were there for two weeks.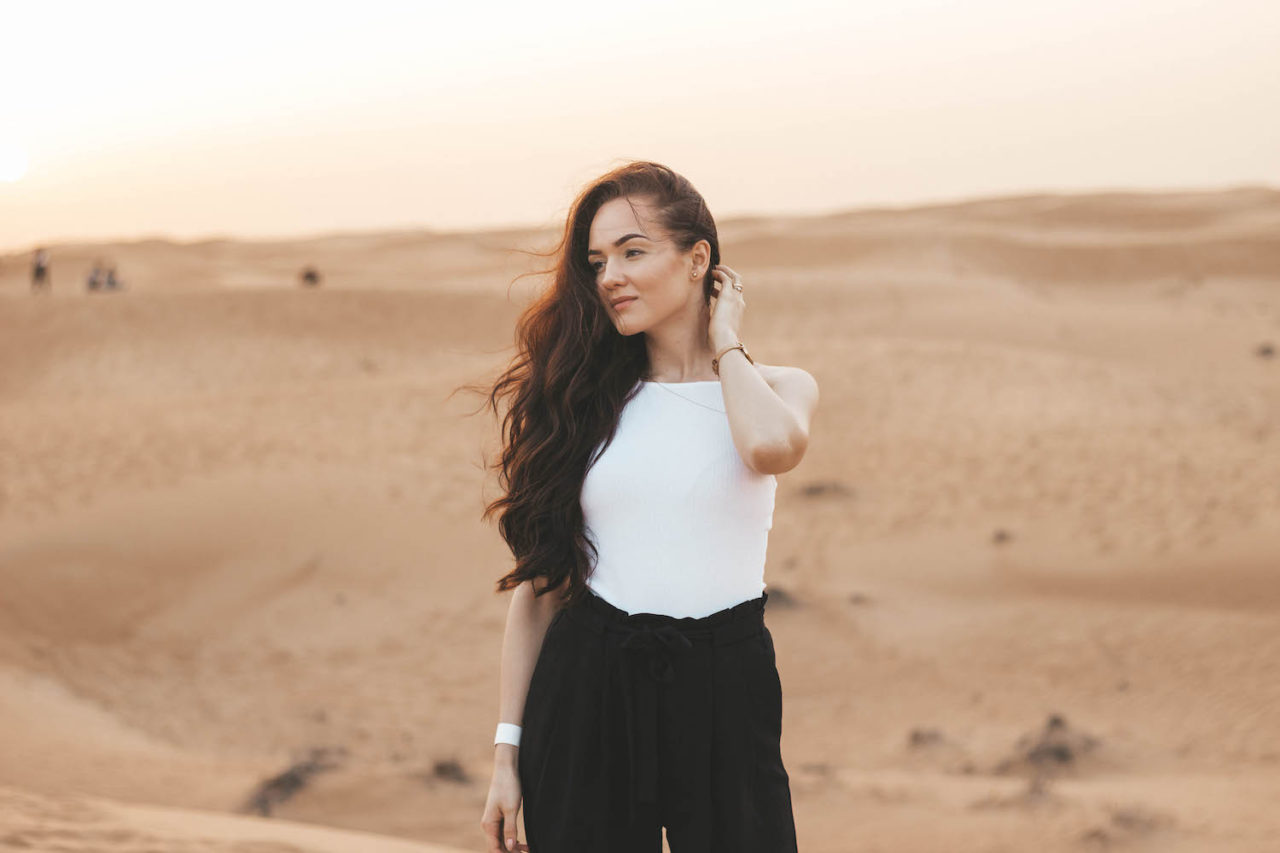 Jeden z nejlepších zážitků byl jednoznačně večer v poušti, sjíždění písečných dun, pozorování západu slunce a nakonec večeře uprostřed ničeho.
---
The best part was definitely the evening in the dessert, dune riding, watching the sunset and having dinner in the middle of nowhere.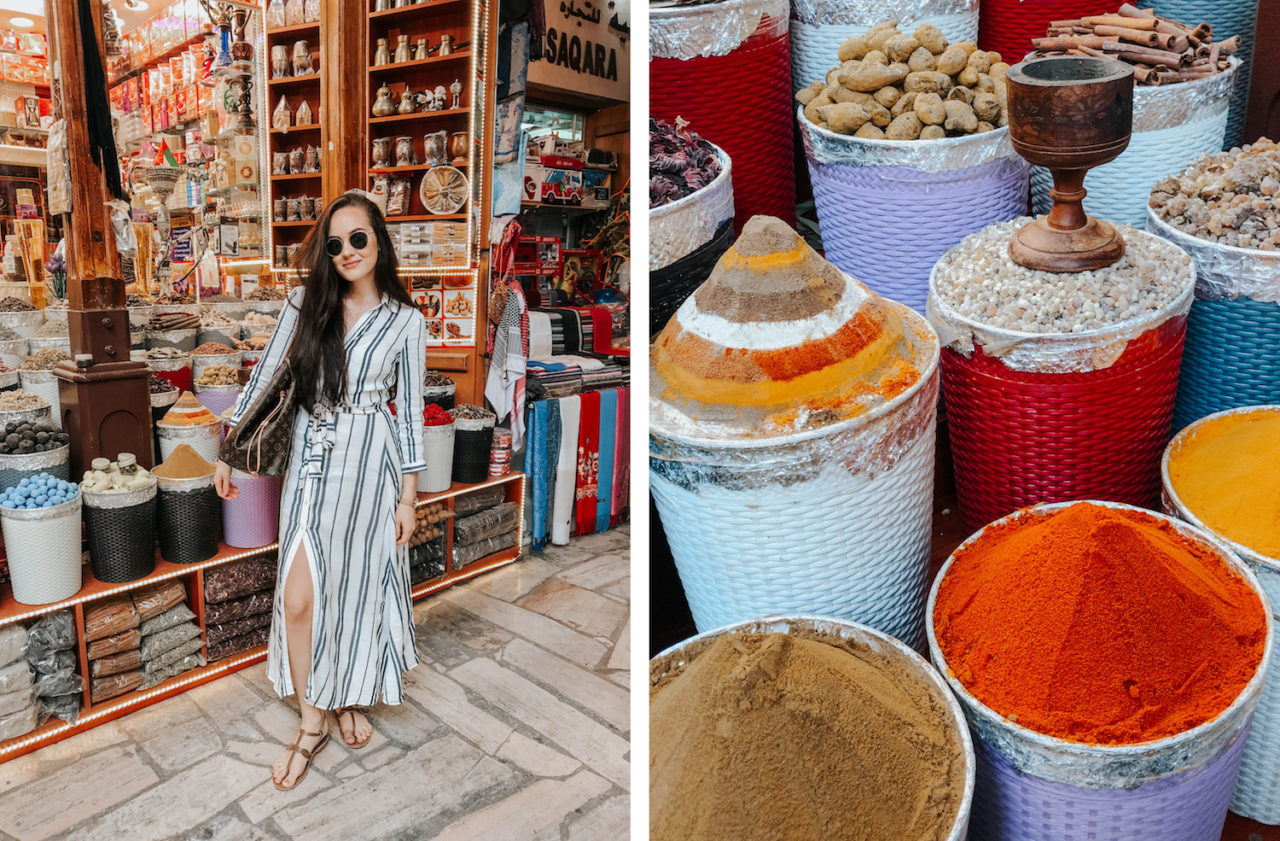 Dubaj je celkově takový jiný svět, ve kterém se mísí tradiční kultura..
---
Dubai is just a different world, it's a mix of traditional culture..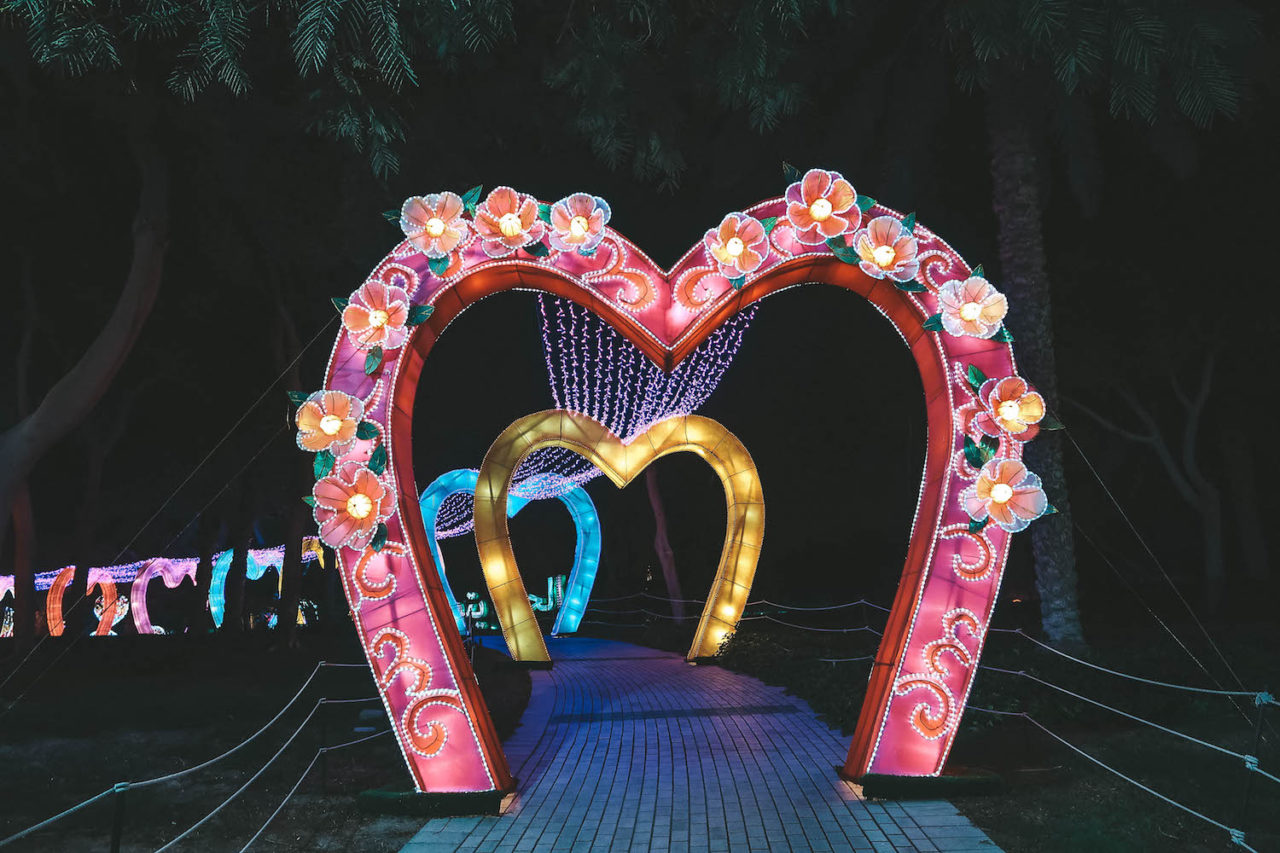 .. se spoustou extravagance 😀
---
.. with lots of crazy stuff 😀
BŘEZEN / MARCH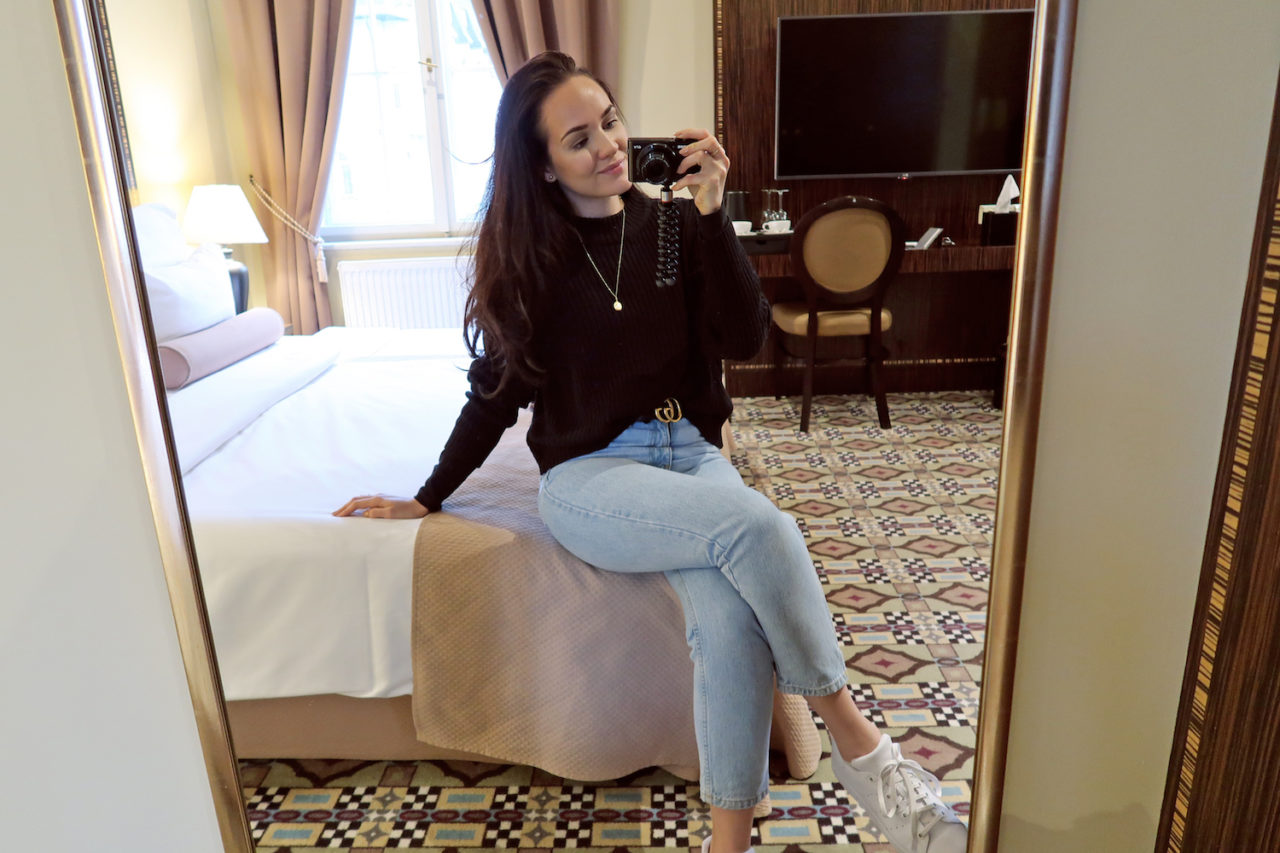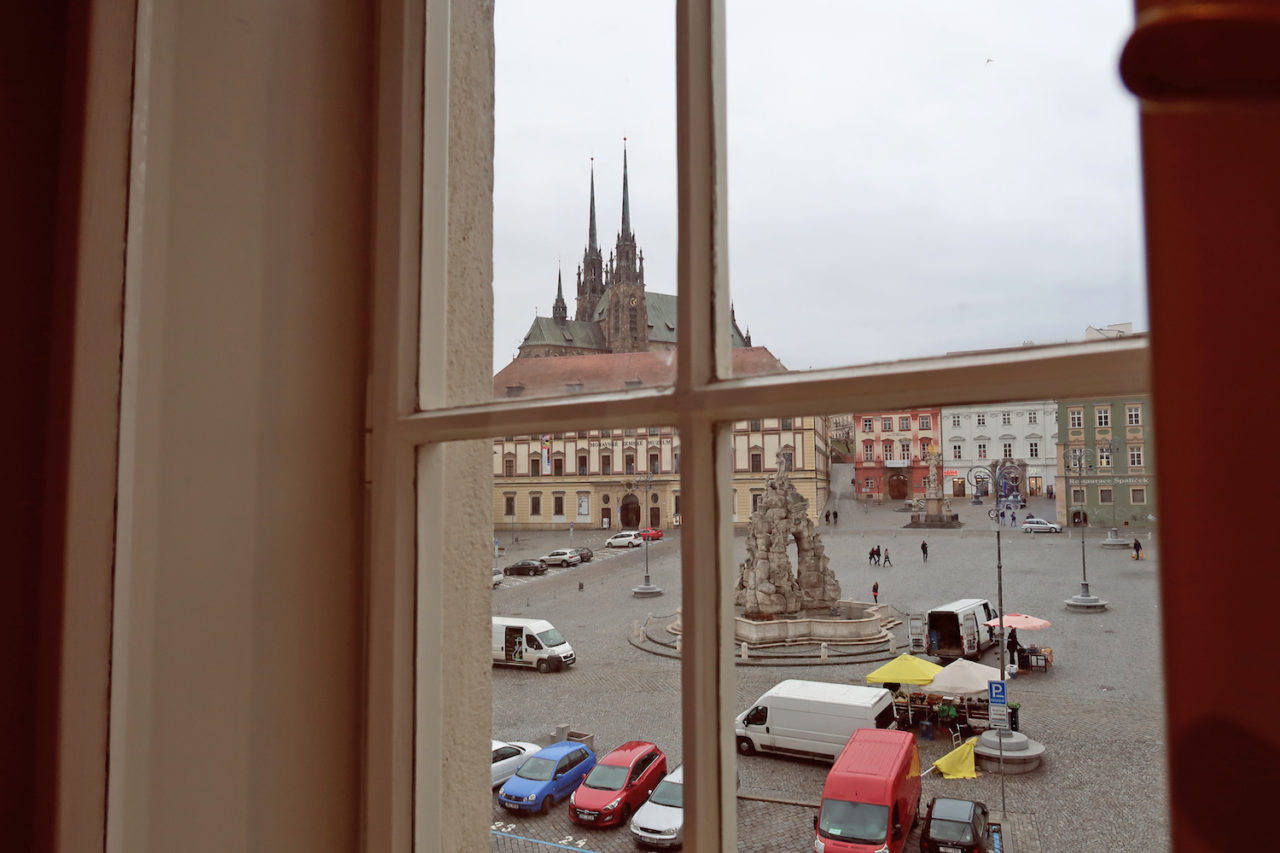 Na začátku března jsme vyrazili na víkend do Brna, klasicky jsme nevynechali třeba naše oblíbené palačinky v My Kitchen, ale objevili jsme i další části města a poprvé jsme se zajeli podívat k Vile Tugendhat.
---
At the beginning of March we enjoyed a weekend in Brno, we went to My Kitchen and had our favorite pancakes as usual, but we also got to explore the city a bit more and saw Vila Tugendhat for the first time.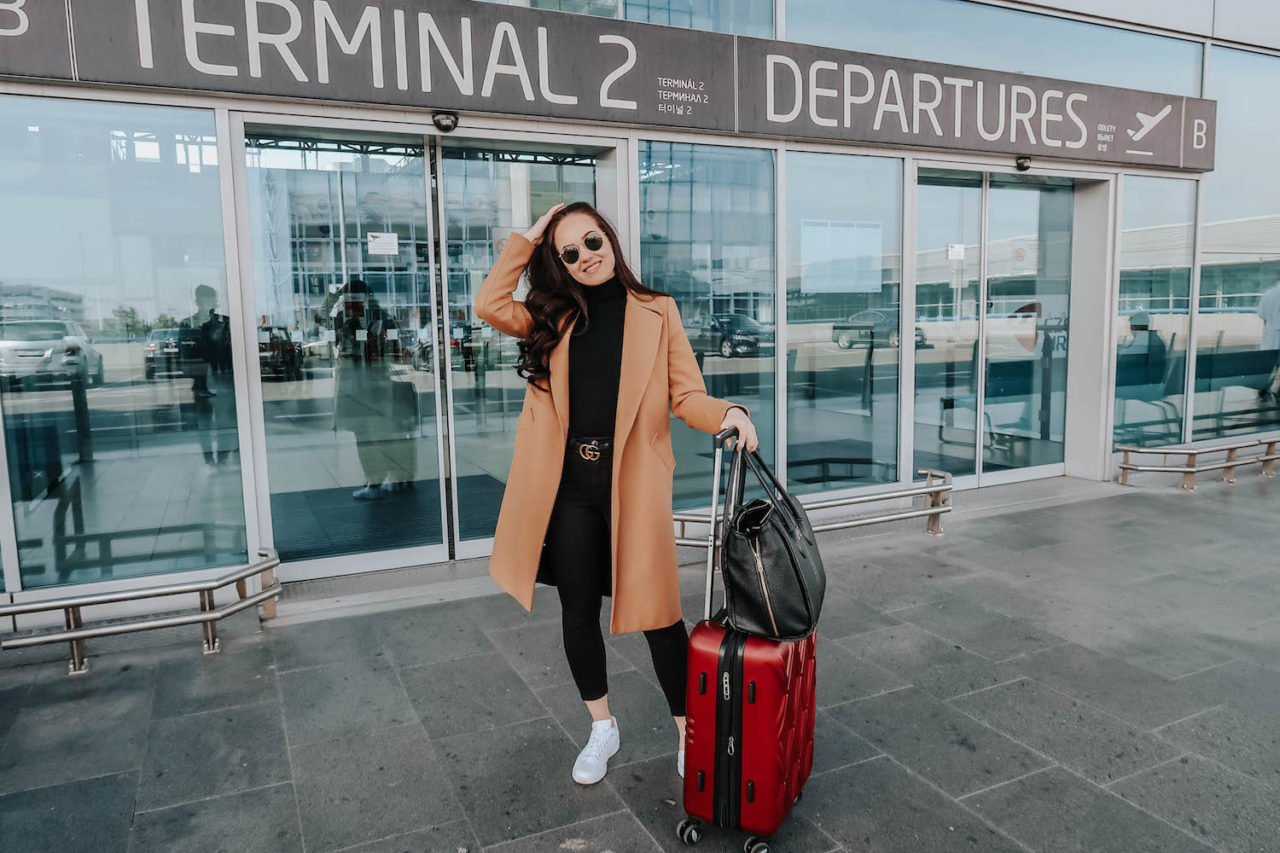 Třetí měsíc a třetí destinace, tentokrát jsme ale naopak odjeli ze začínajícího jara do pořádné zimy!
---
Third month, third destination. This time we said goodbye to sunshine and hi to cold and wind!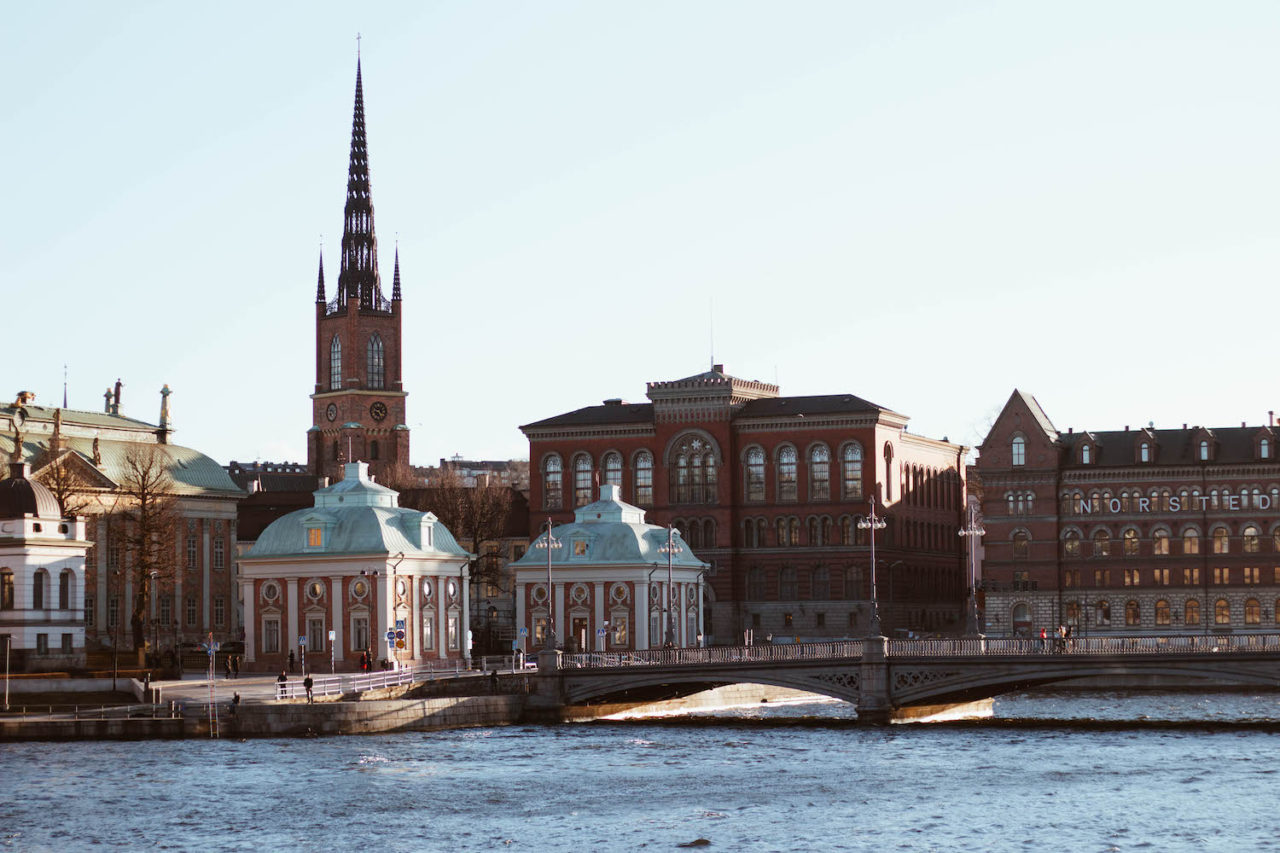 Do krásného Stockholmu!
---
Beautiful Stockholm!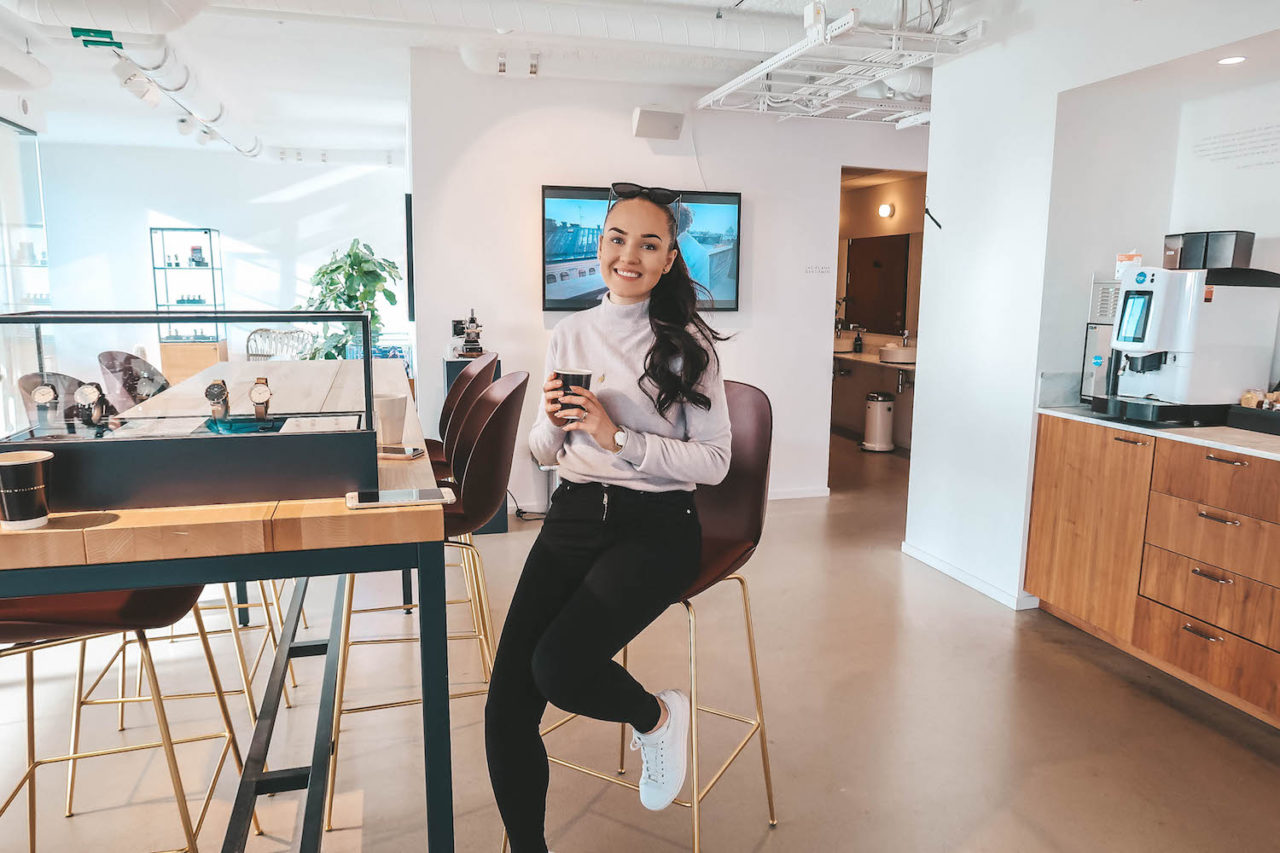 Kde jsem mimo jiné neplánovaně strávila krásné odpoledne v sídle Daniel Wellington!
---
Where I got to spend a wonderful afternoon with Daniel Wellington!
DUBEN / APRIL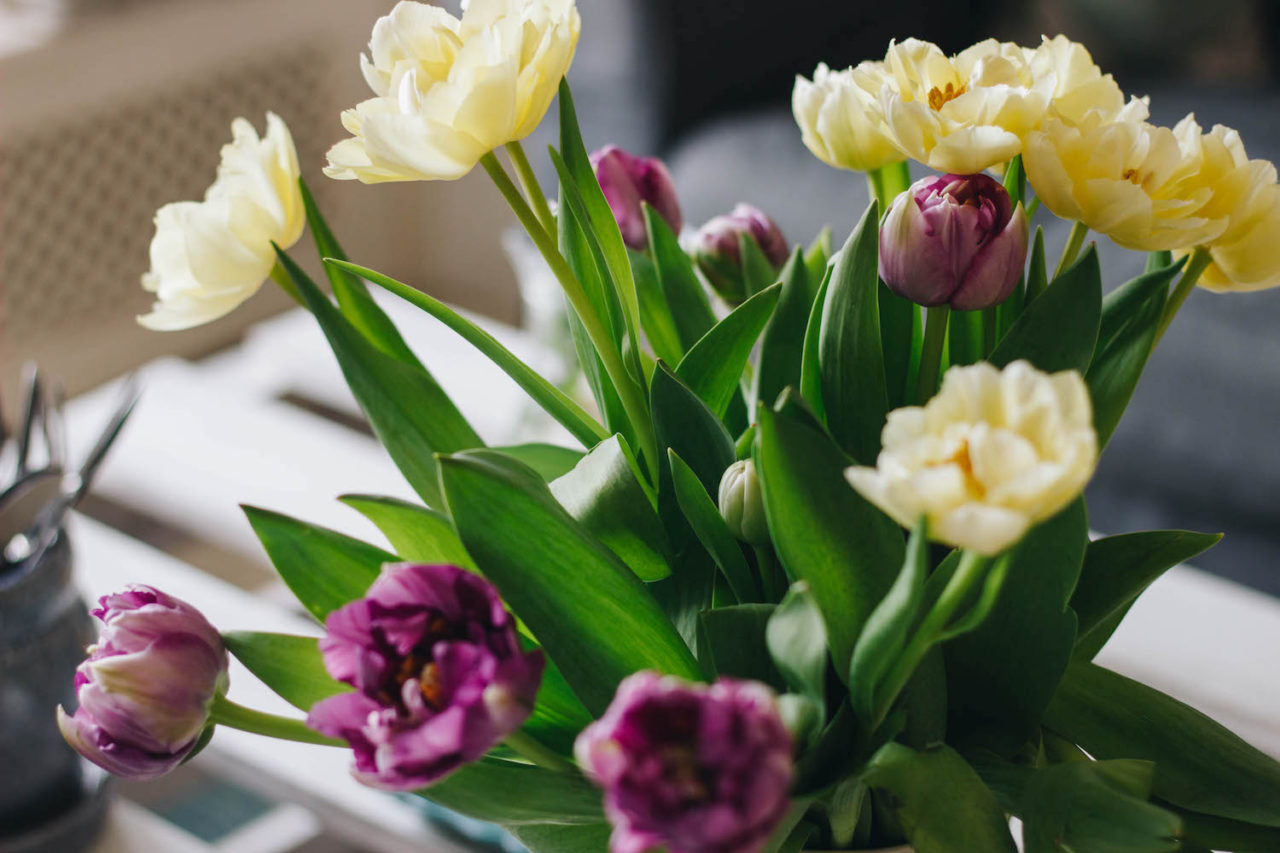 Jaro oficiálně dorazilo do Prahy <3
---
Spring officially came to Prague <3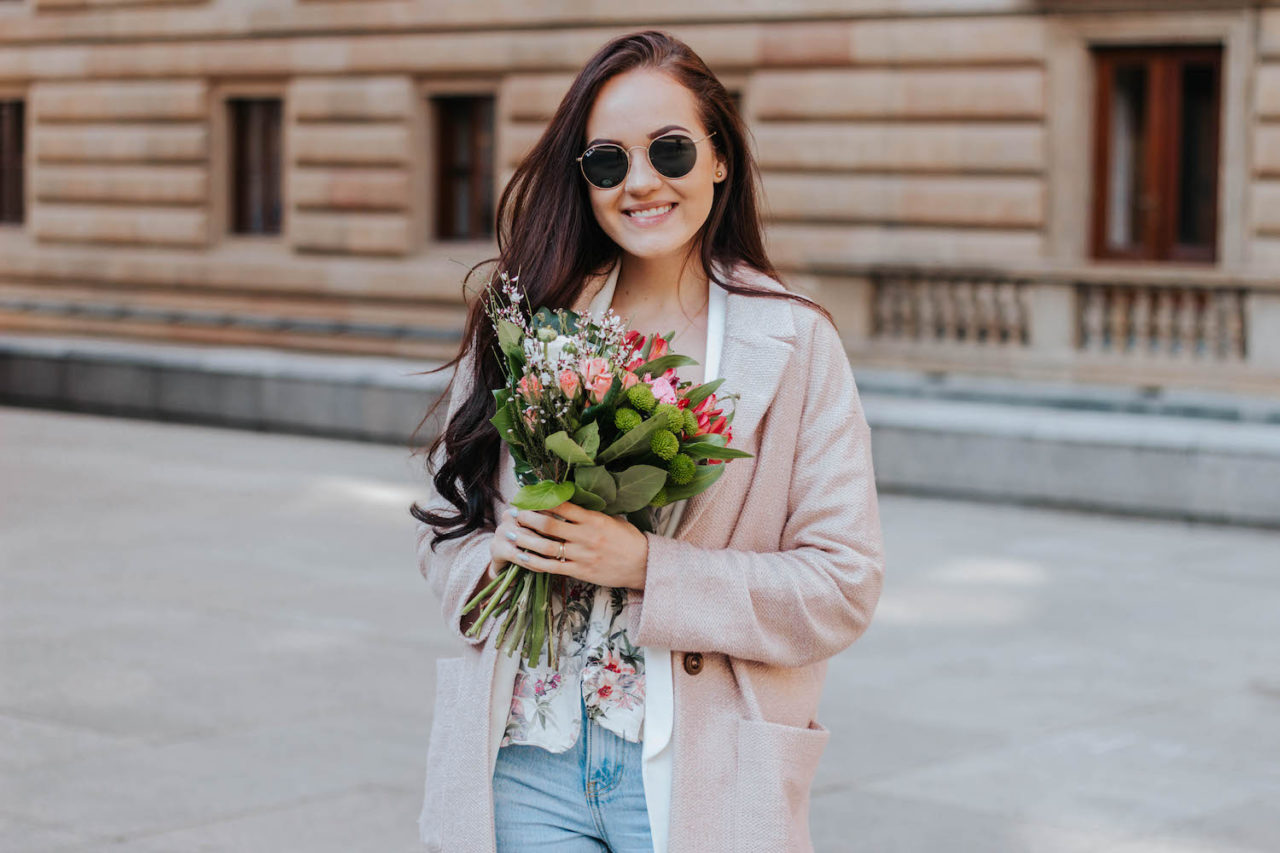 A já jsem oslavila svoje 23. narozeniny 🙂
---
And I celebrated my 23rd B-day 🙂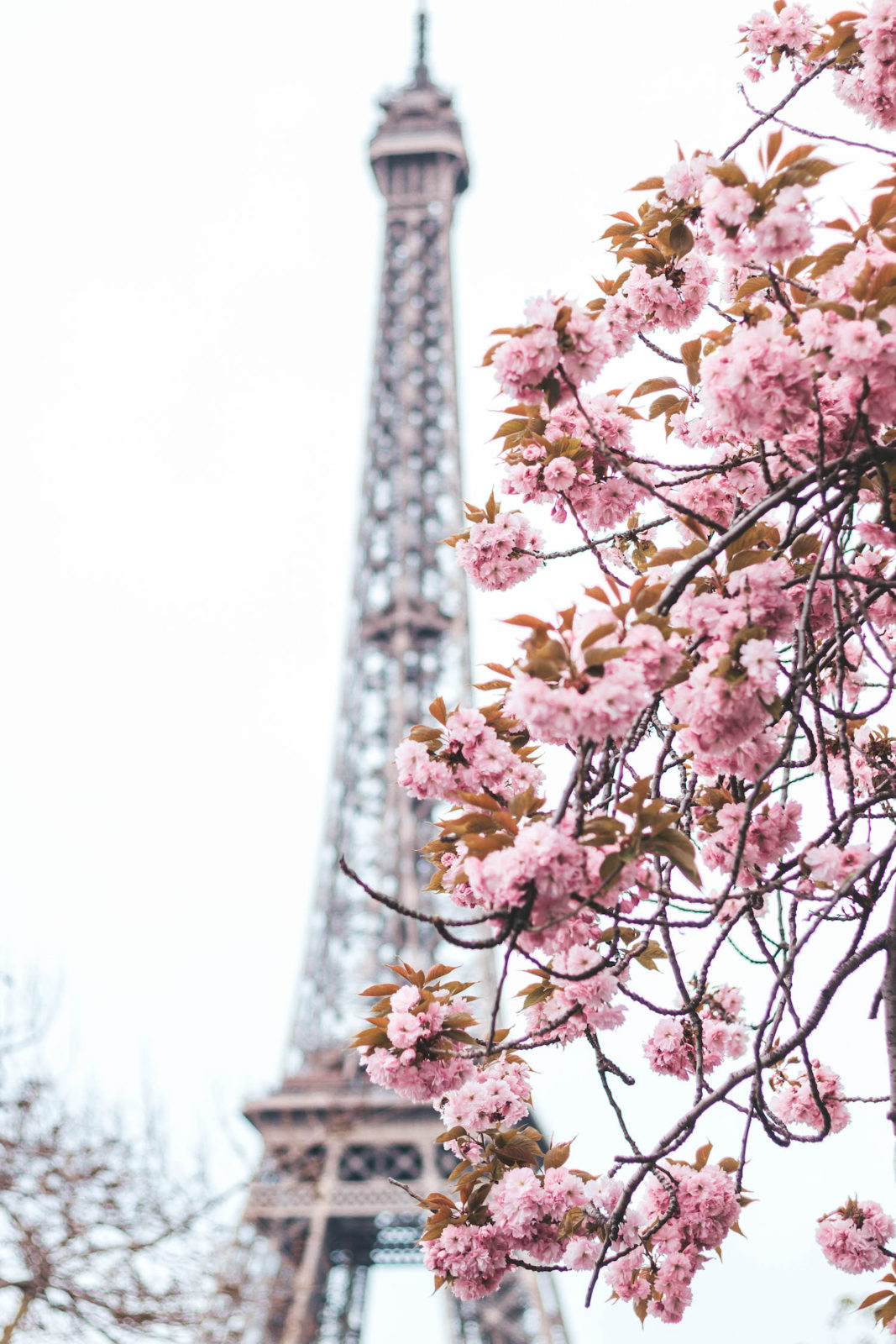 O pár dní později jsem si odškrtla další položku ze svého bucket listu – jarní Paříž <3 Paříž je jedno z mála měst, kam bych se mohla vracet klidně několikrát ročně a stejně mě nikdy neomrzí.
---
A few days later I checked another thing off my bucket list – Paris in spring <3 Paris is one of the few cities I could visit multiple times a year and I still wouldn't have enough of it.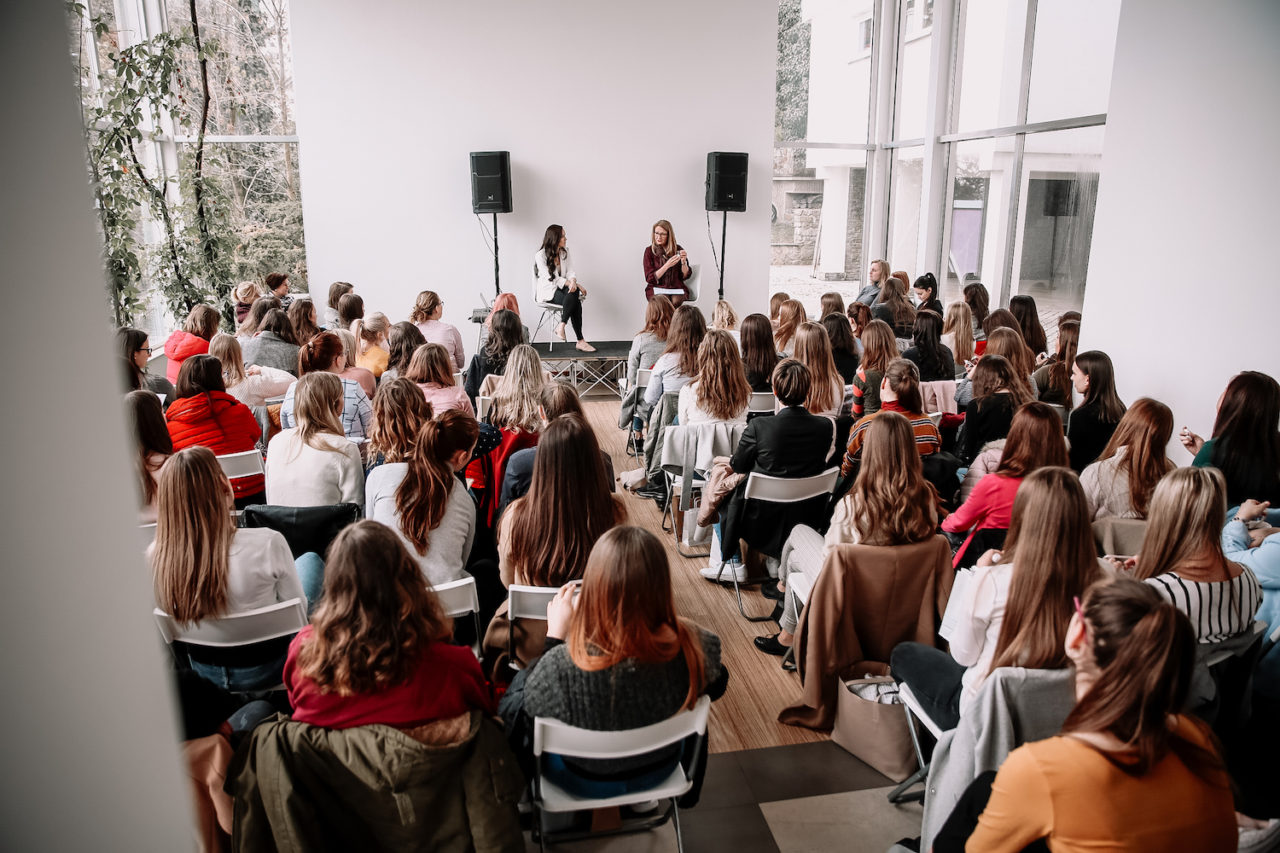 V dubnu se taky konal můj úplně první charitativní meetup! Konečně jsem měla možnost naživo potkat spoustu z vás, zároveň jsme ale taky společně podpořili neziskovou organizaci Na Počátku, která pomáhá těhotným ženám a maminkám v těžkých životních situacích.
---
In April, I also had my first meet up! I finally got to meet a lot of you in person, but we also supported a non-profit organization called Na Počátku. They help pregnant women and mothers in difficult life situations.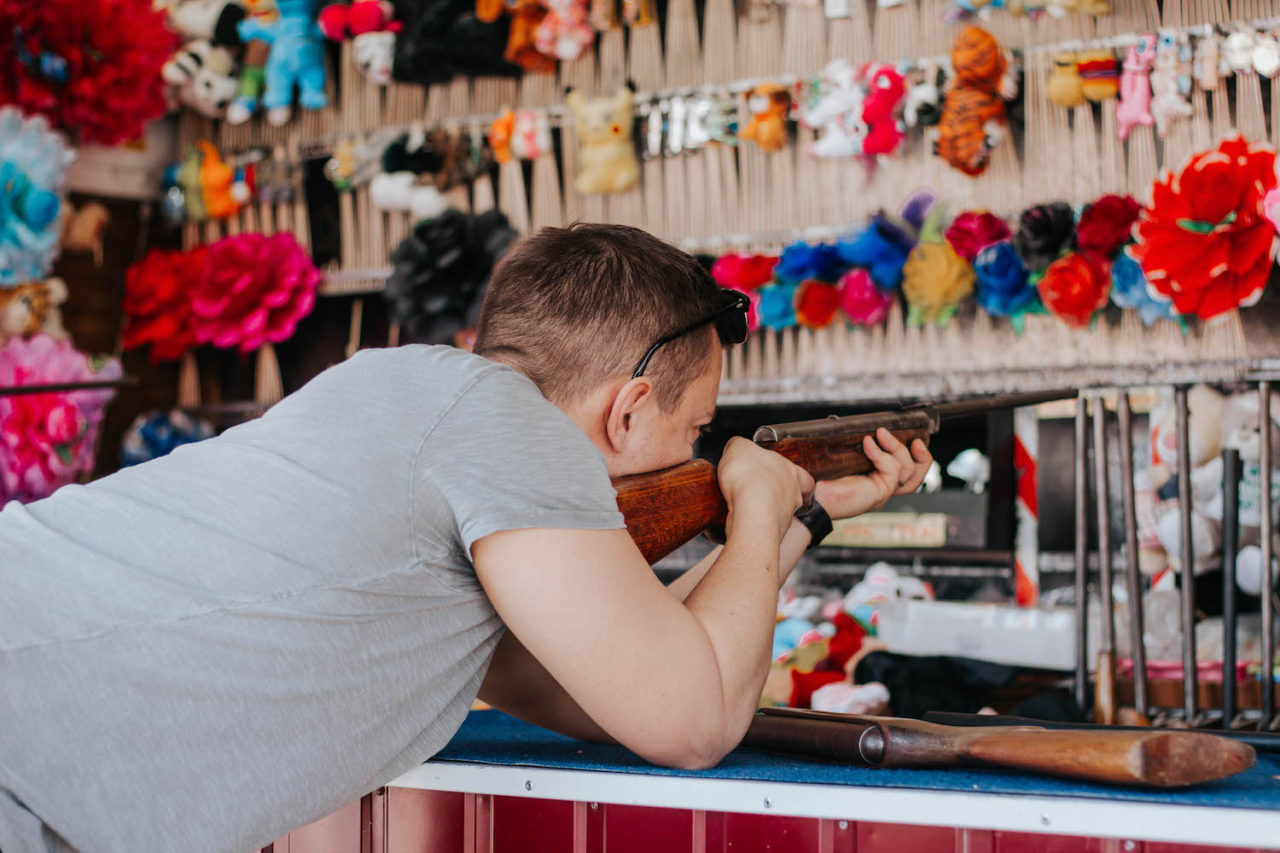 Po několika letech jsme s Vildou vyrazili na Matějskou pouť.
---
We went to St. Matthew's fair after like five years!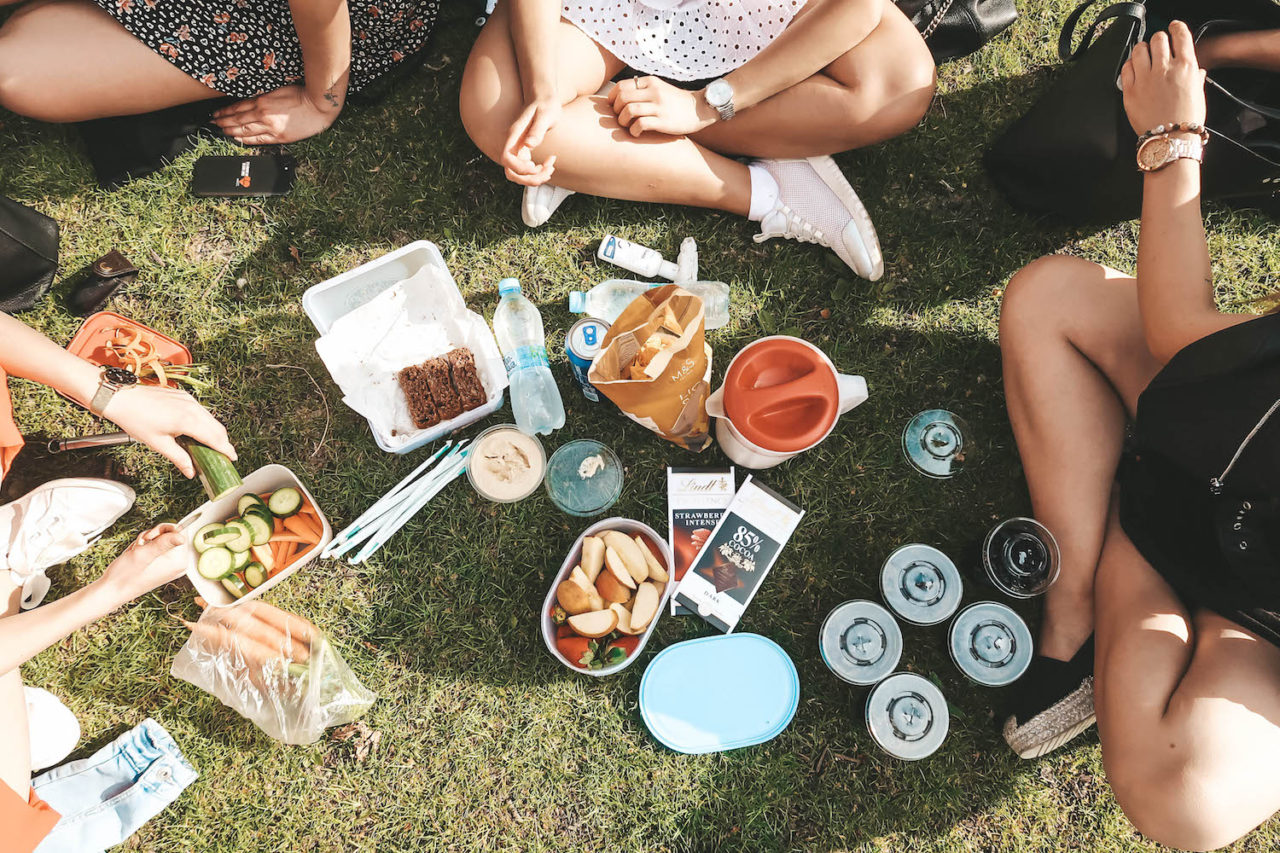 A počasí bylo už v dubnu tak boží, že jsme si s holkama z gymplu udělaly krásný piknik ve Stromovce!
---
And the weather was so amazing in April that me and my girlfriends from high school had a lovely picnic at Stromovka.
KVĚTEN / MAY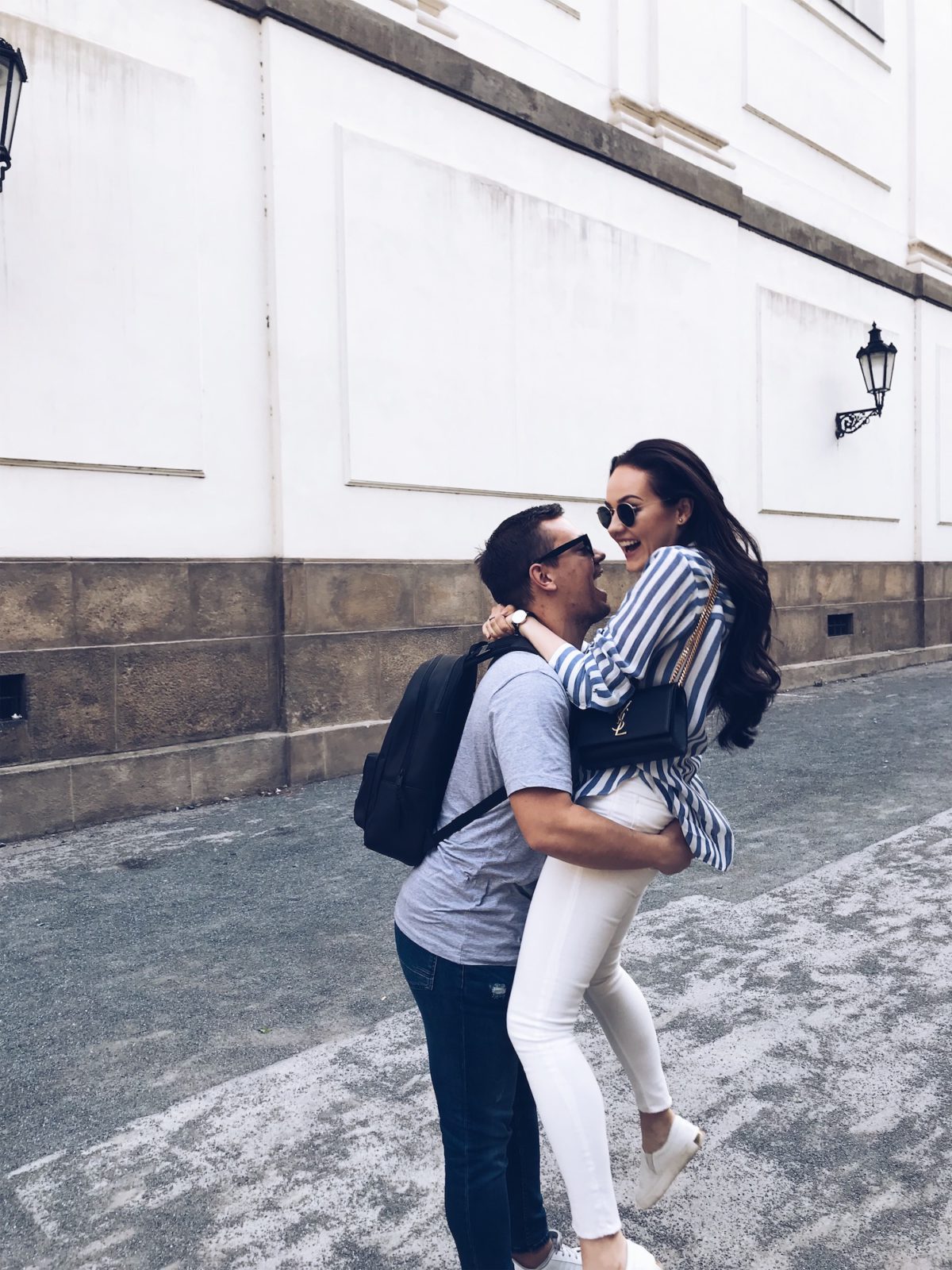 Abych byla naprosto upřímná, na květen bych nejradši zapomněla. Bylo to jedno z nejhorších a nejtěžších období v mém životě. Nejen pro mě, pro celou moji rodinu. Dva týdny v kuse jsem usínala s pláčem a ráno nemohla vstát, protože mi všechno připadalo úplně zbytečné. Táhlo se to ještě několik měsíců, ale nakonec se stal úplný zázrak a dobře to dopadlo. Je spousta věcí, které člověk nechce nebo nemůže sdílet online a je dobré na to vždycky myslet. Tehdy jsem se tady i na Youtube trochu zmínila, že se něco špatného děje, protože upřímně neumím moc dobře lhát, ale věřím, že spousta lidí, nejspíš úplně všichni, občas ve svém soukromí zažívají něco hrozného, i když to na Instagramu vypadá, že je jejich život nonstop dokonalý a vy nemáte šanci to poznat. Tahle momentka s Vildou ale přesně vystihuje to, proč jsem tak vděčná, že ho mám po svém boku. Že mě i v tom nejhorším období dokázal rozesmát a každý den mi dodával naději. Moje skála <3
---
To be completely honest, I'd rather forget about May. It was the worst and the hardest time of my life. Not only for me, but for my whole family. I cried myself to sleep for two weeks straight and I couldn't get up in the morning because everything felt so pointless. It took many more months, but then a real miracle happened and everything went back to normal. There are lots of things that a person just can't (or doesn't want to) share and we should always think about that. When this was happening, I mentioned here and on my Youtube channel that I'm having a difficult time in my life, because I honestly can't pretend that everything's fine, but I'm sure that a lot of people, probably everyone, sometimes go through something terrible, even though everything looks perfect on Instagram and you just couldn't know. This snapshot is the definition of why I'm so grateful for having Vilda as my husband. He made me laugh when all I wanted to do was cry and he gave me hope every day. My rock <3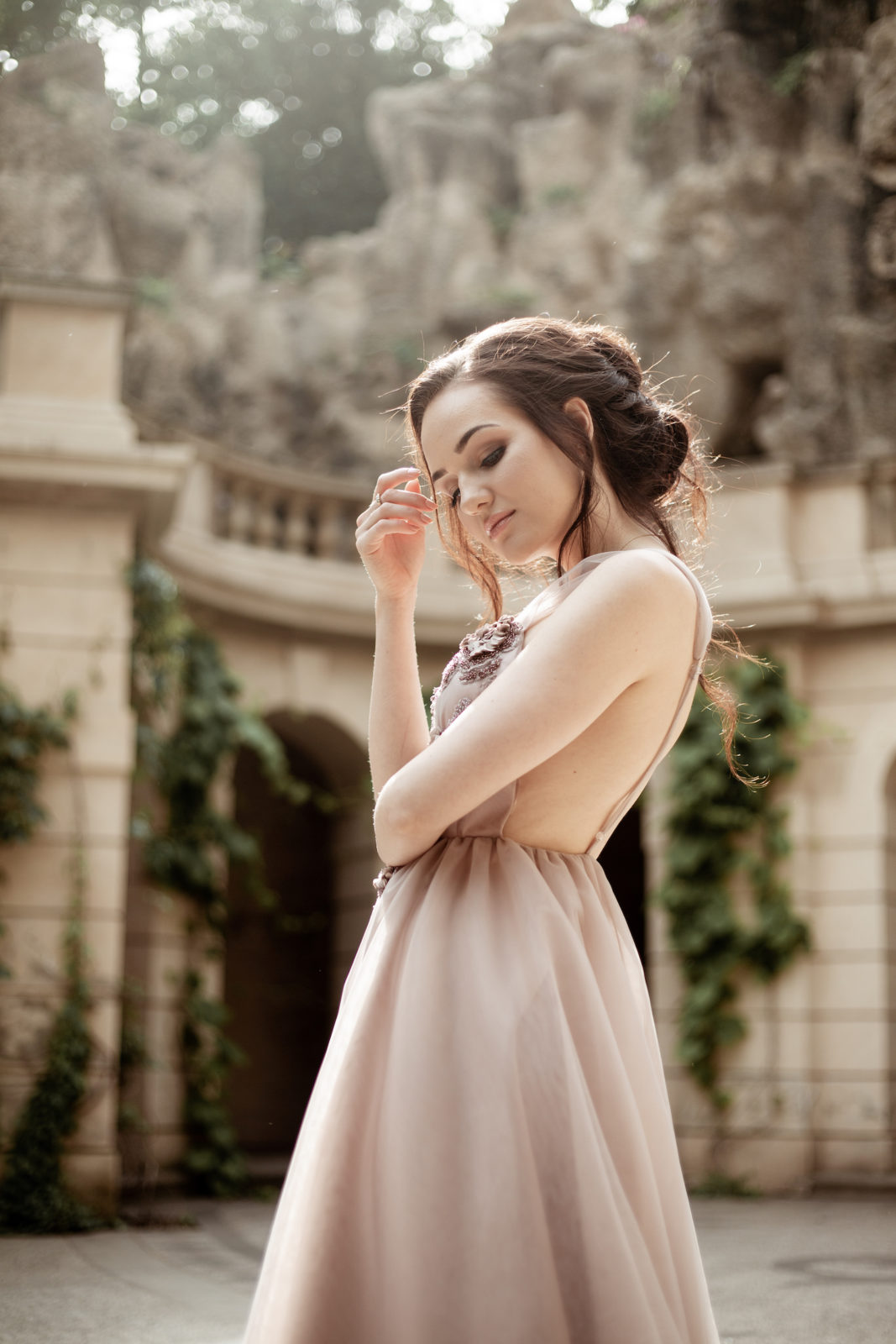 Jako poslední fotku první části roční rekapitulace jsem si vybrala tuhle od Danči v pohádkových šatech od Hermine Khalaf Pogosyan. Účes mi dělali ve studiu Wella (Petr Novák & Dan Ninh) a make-up moje nejmilejší Nikolka. Tahle série fotek patří k mým nejoblíbenějším, co jsem kdy na blog dala. Cítila jsem se jako víla a prostředí Grébovky to celé krásně podtrhlo.
Druhou část přidám zítra <3
---
I chose this photo as the last one for this part of my recap. Dani took it and I'm wearing a beautiful dress from Hermine Khalaf Pogosyan. Studio Wella (Petr Novák & Dan Ninh) took care of my hai and my dear Niky did my make-up. This series of photos is one of my favorites I've ever posted. I felt like a fairy and the beautiful surrounding of Grébovka was perfect for it.
I'll post the second part tomorrow <3