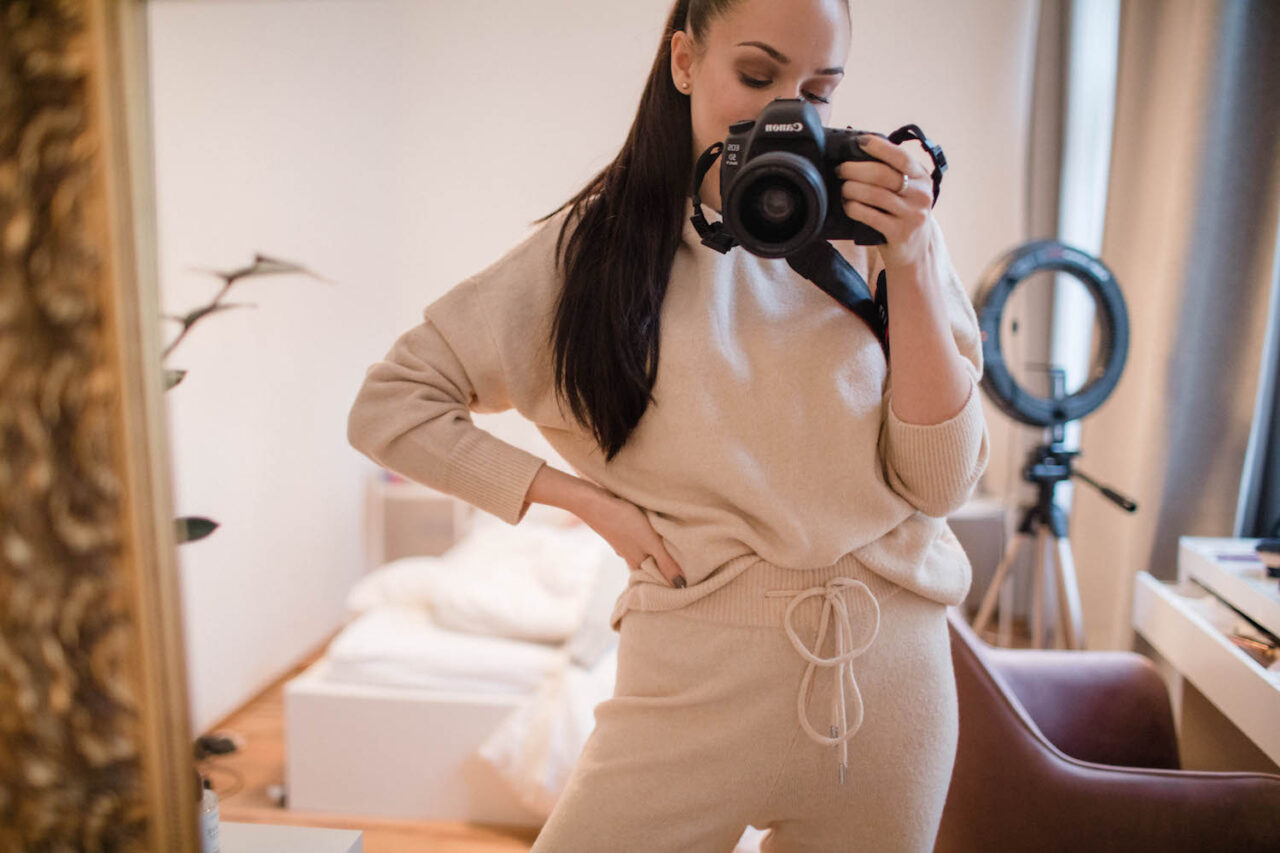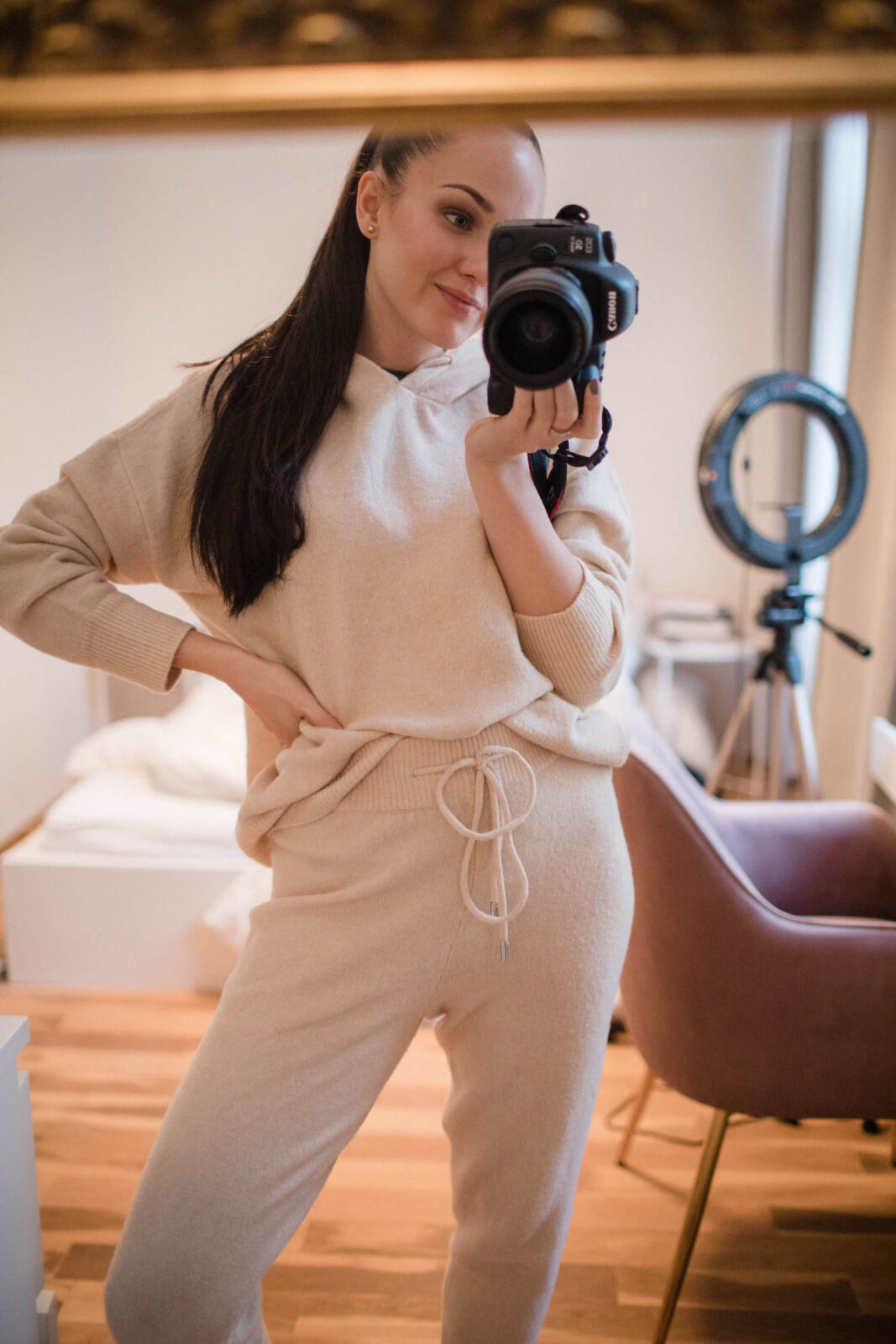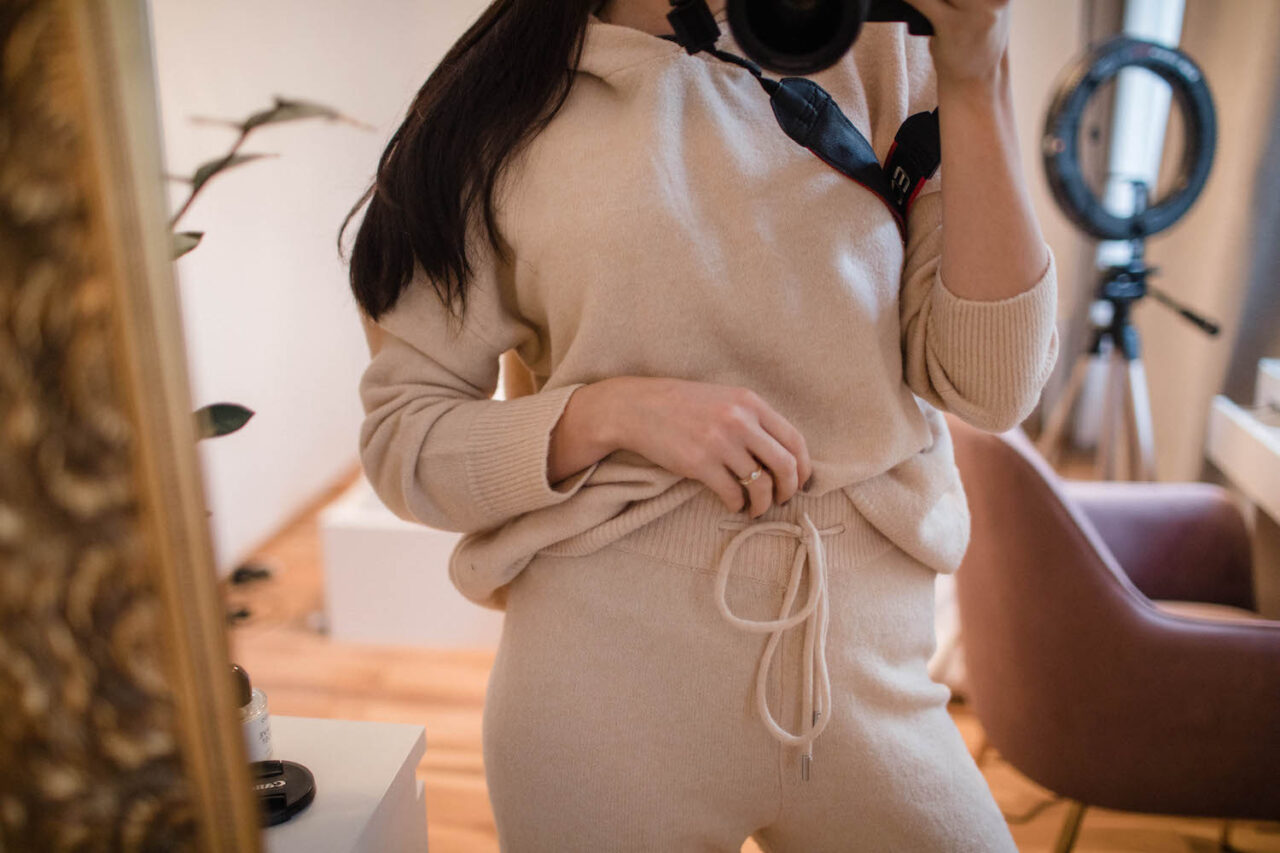 Když mě Vilda včera viděl v téhle soupravě, rozesmál se s tím, že teď už se mi nikdy nebude chtít jít ven 😀 No, co vám budu povídat, měl trochu pravdu, haha. Nechci teď nosit nic jiného, je to taak pohodlné! A zároveň podle mě vypadá hezky. Koupila jsem ji v Zaře 🙂
Krásný čtvrtek, doufám, že máte fajn den. Dneska dopoledne jsem tu měla Anetku a fotily jsme dvě instagramové kampaně, teď sedím u mailů, pak se chci vrhnout na napsání scénaře k videu a rovnou natočím voiceover, abych ho během zítřka dokončila a připravila ke zveřejnění na víkend. Neplánuju být totiž moc online, protože Vilda bude mít v sobotu 27. narozeniny! Nechápu, kam se ten rok zase poděl..
---
When my husband saw me in this loungewear set for the first time, he laughed and said that from now on I won't leave the house 😀 Well, to be honest, we was right, haha. I don't want to wear anything else now, it's so comfy! And I think it looks great too. I bought it at Zara 🙂
Happy Thursday guys, I hope you're having a great day. This morning I had Anet over and we were shooting two campaigns for my Instagram. Now I'm going through my e-mails and I'd like to write a script for a video and record a voiceover to have everything done and ready for the weekend by yesterday. I probably won't be online a lot because Vilda is celebrating his 27th birthday! I don't understand where did the year go again..