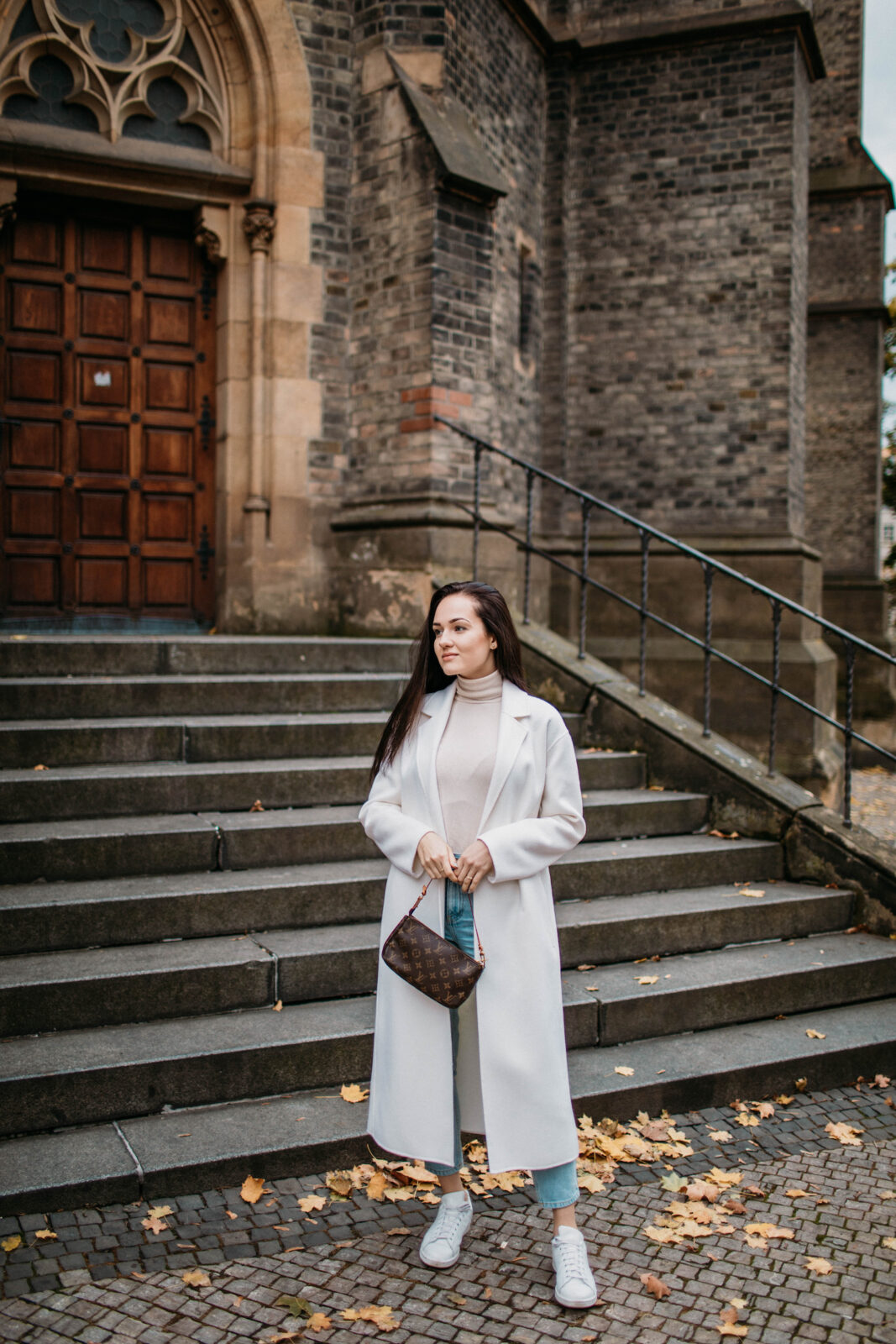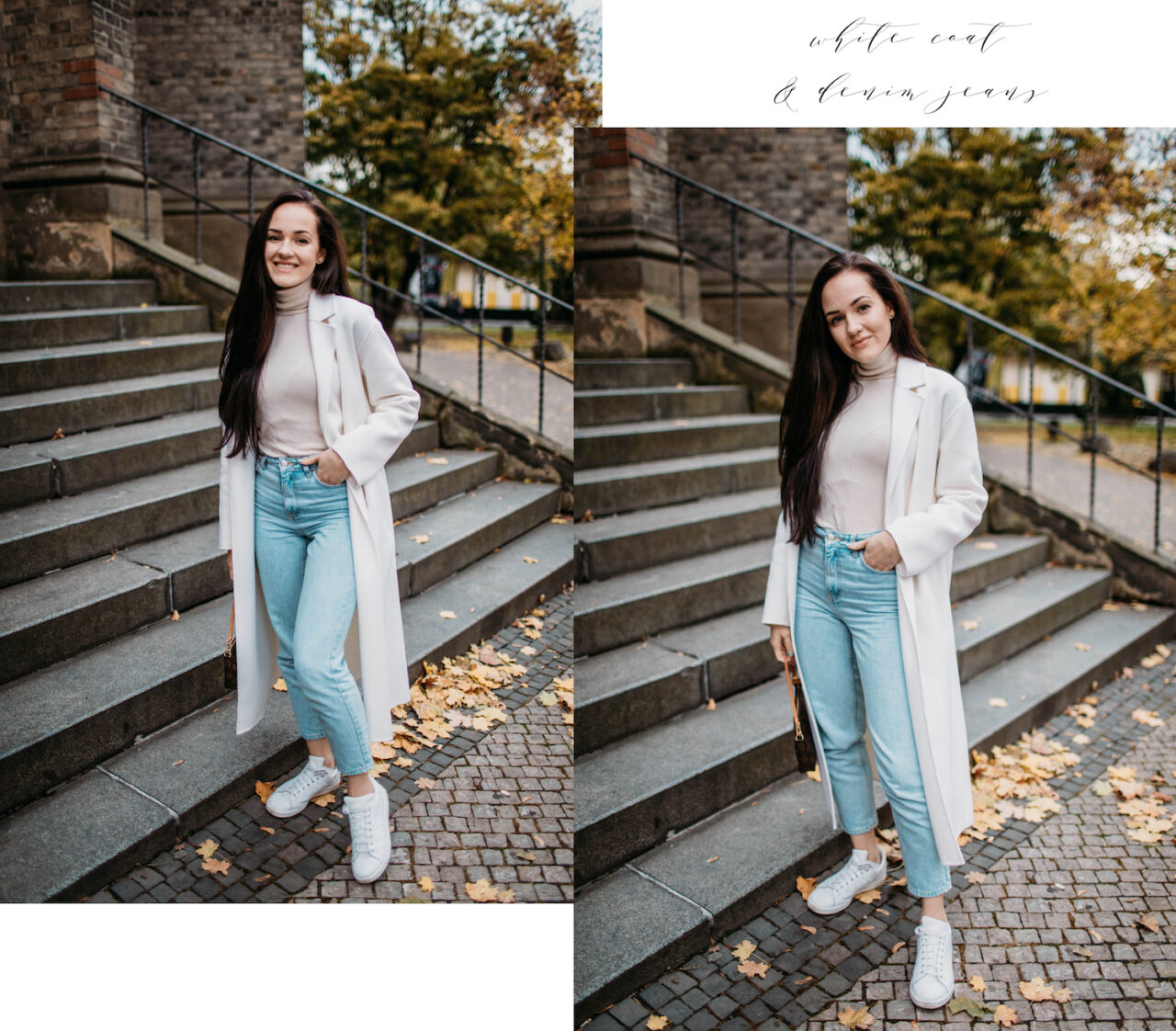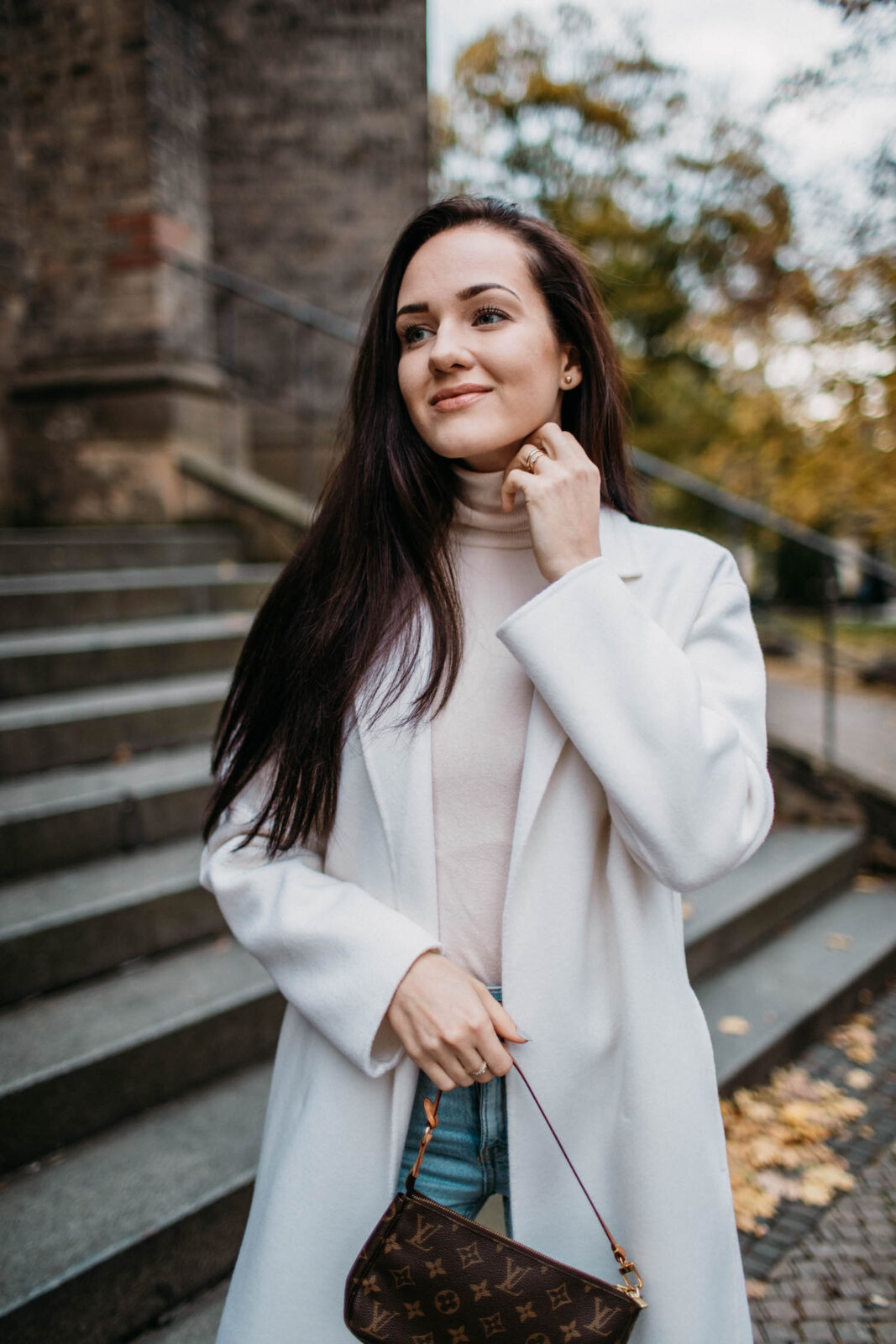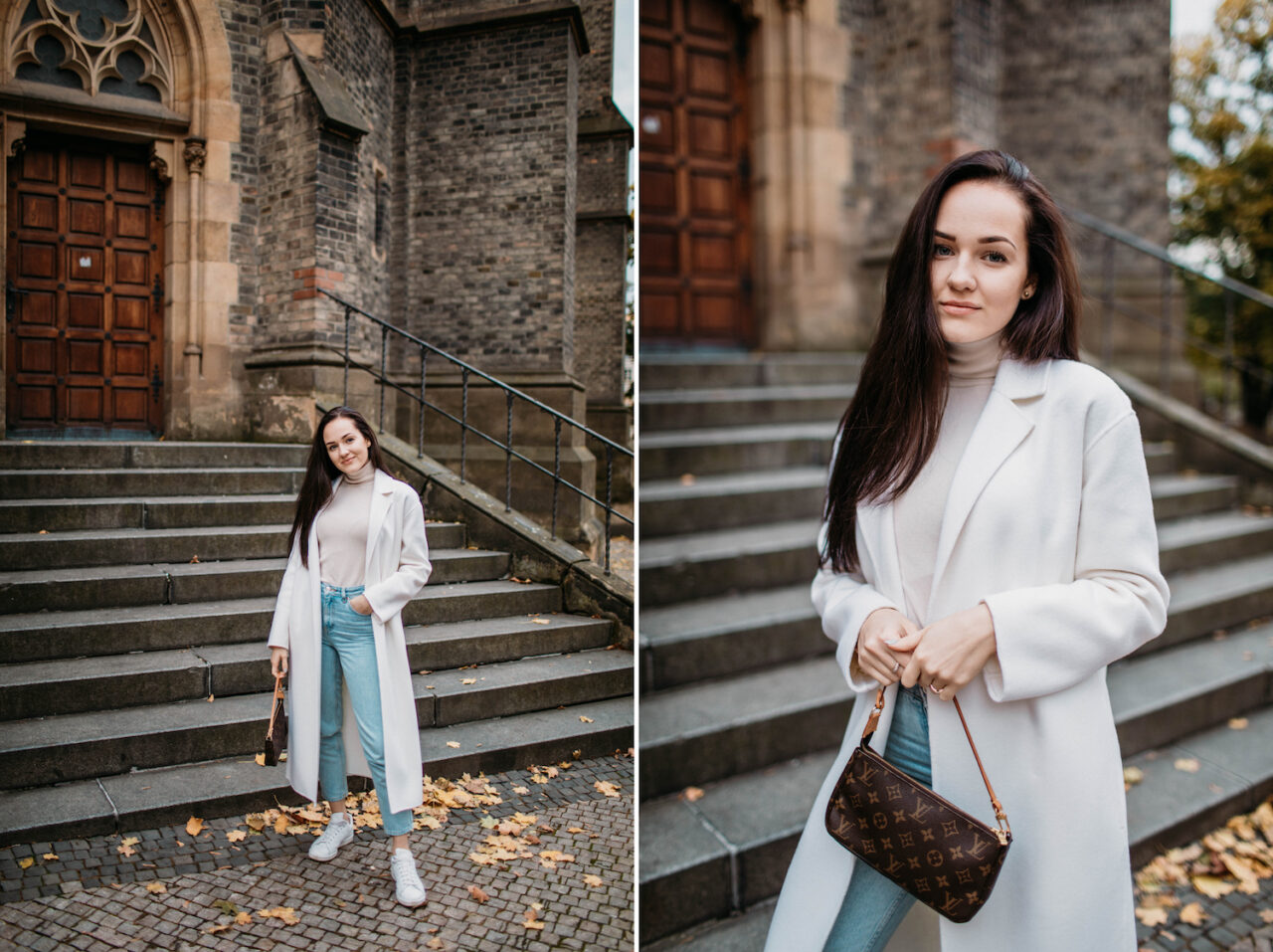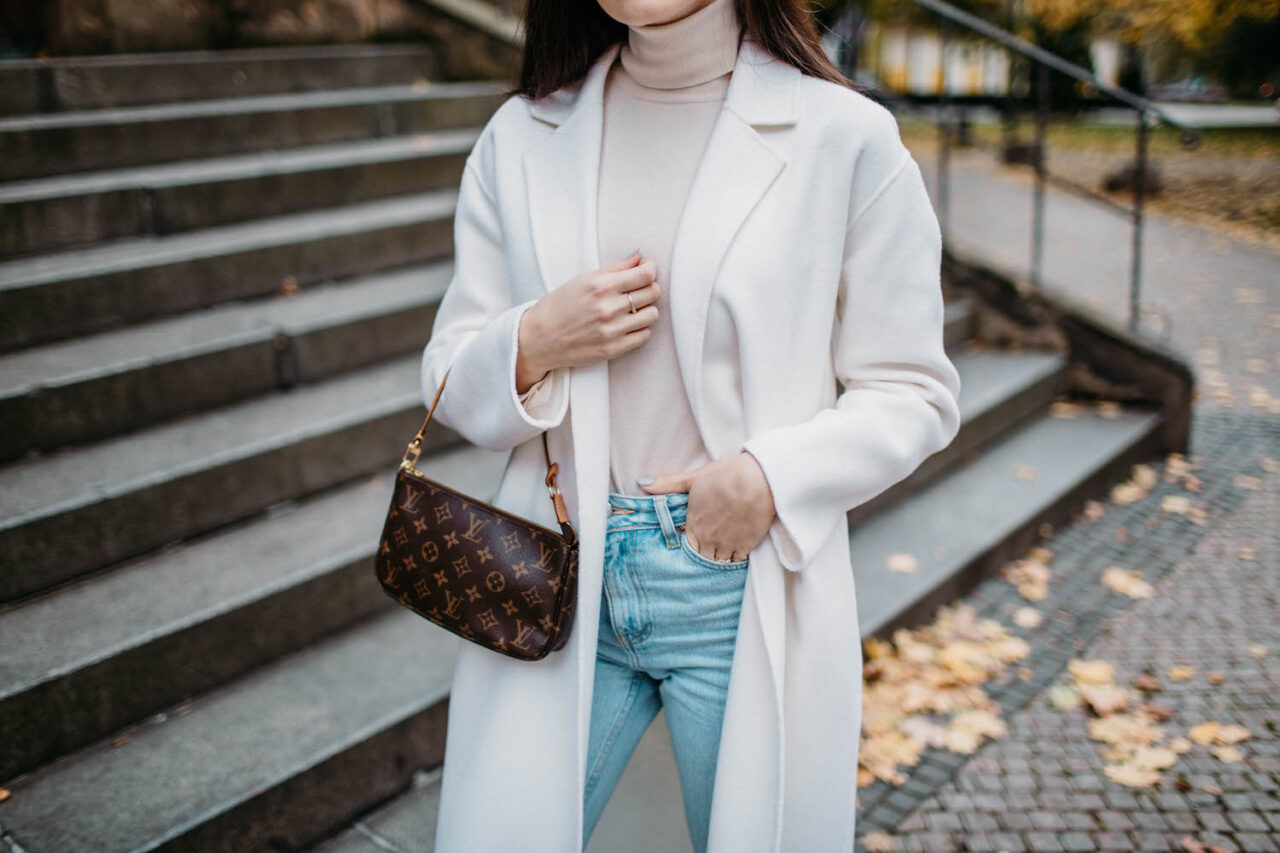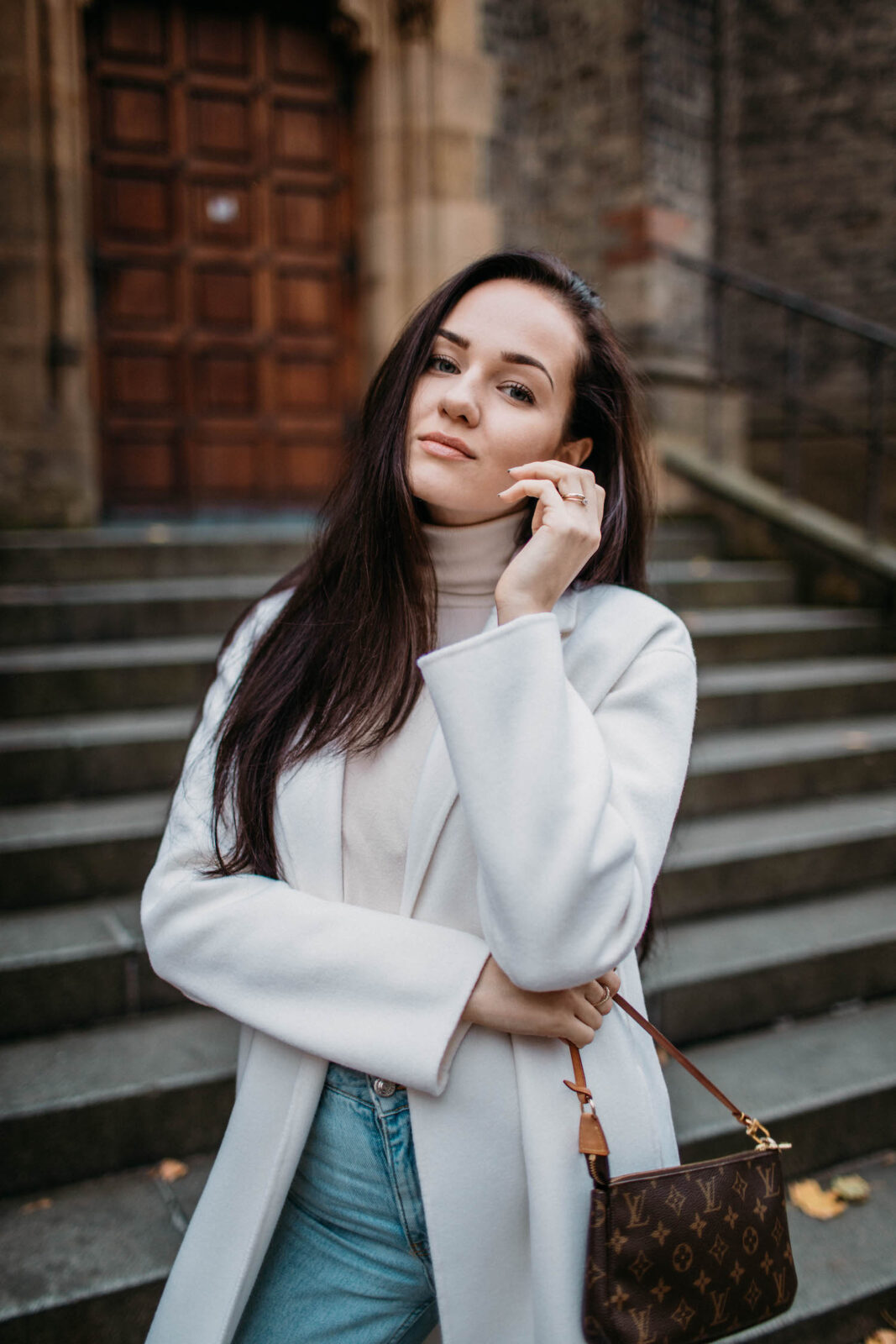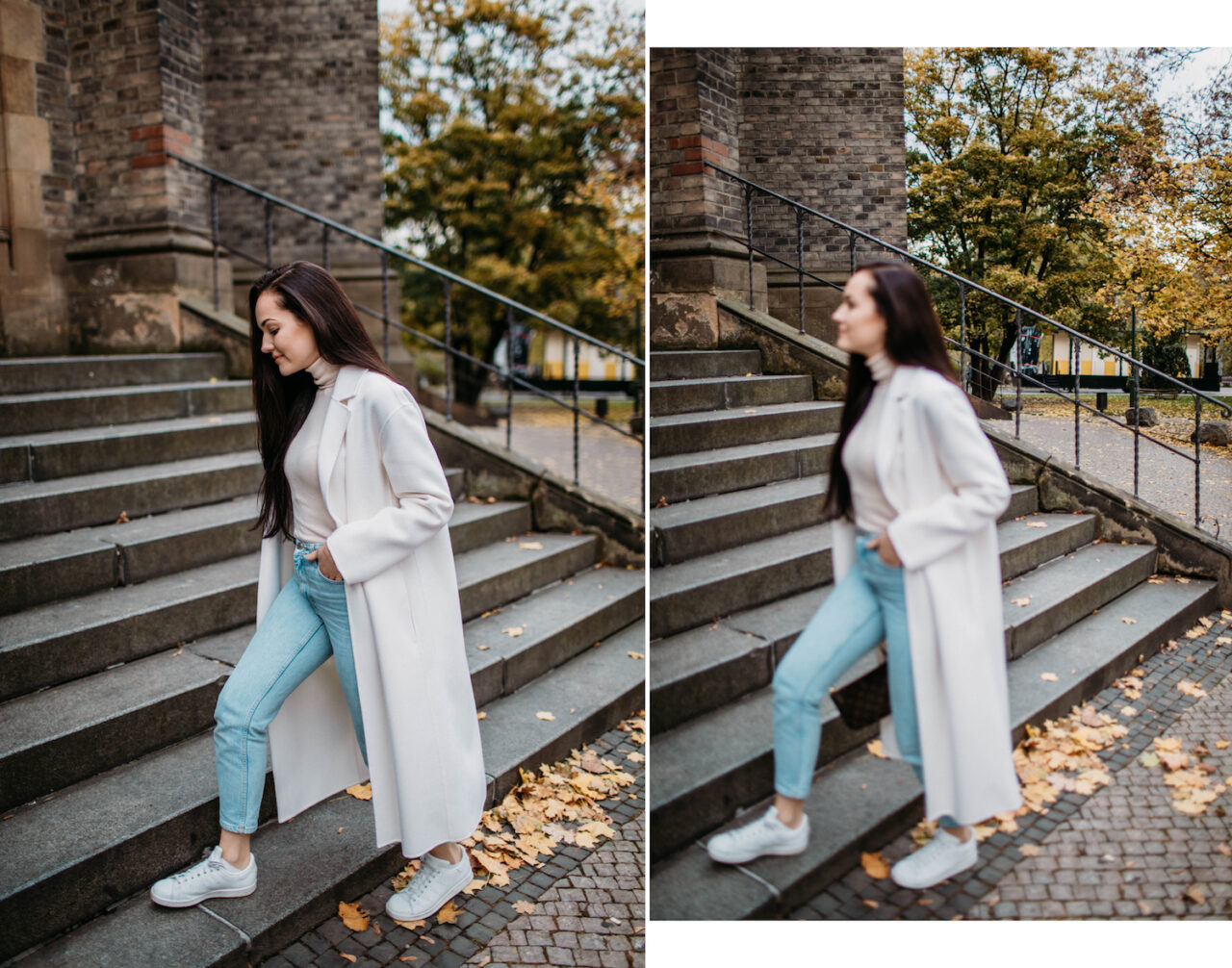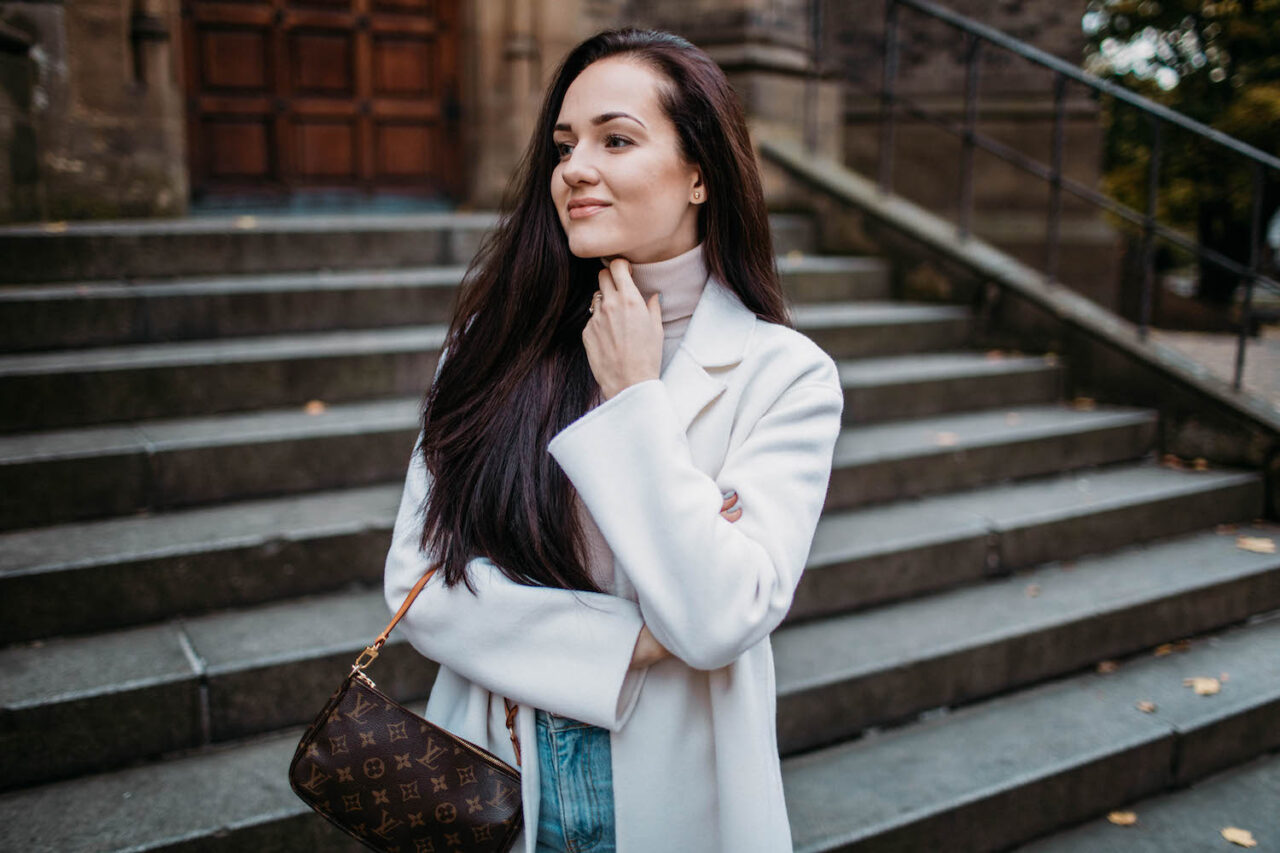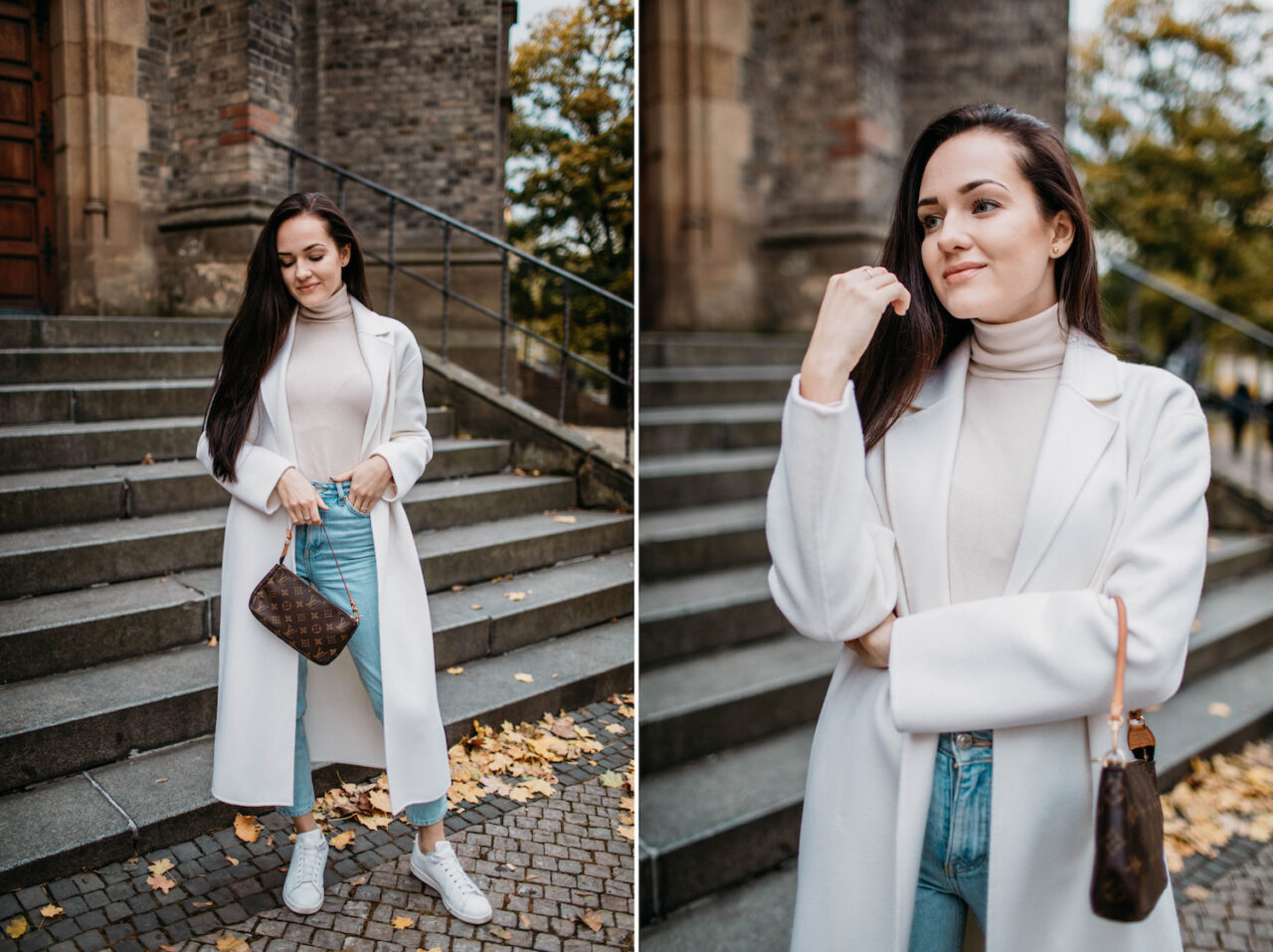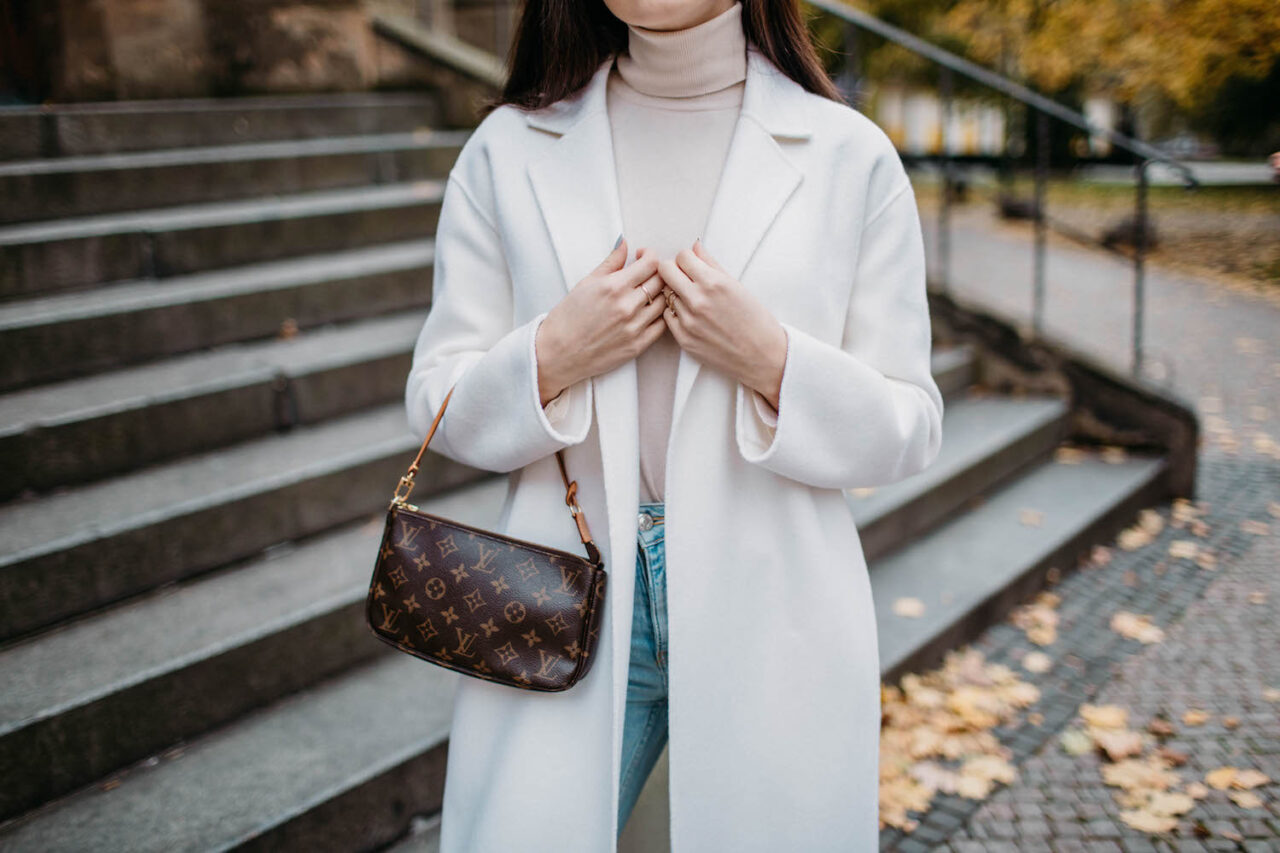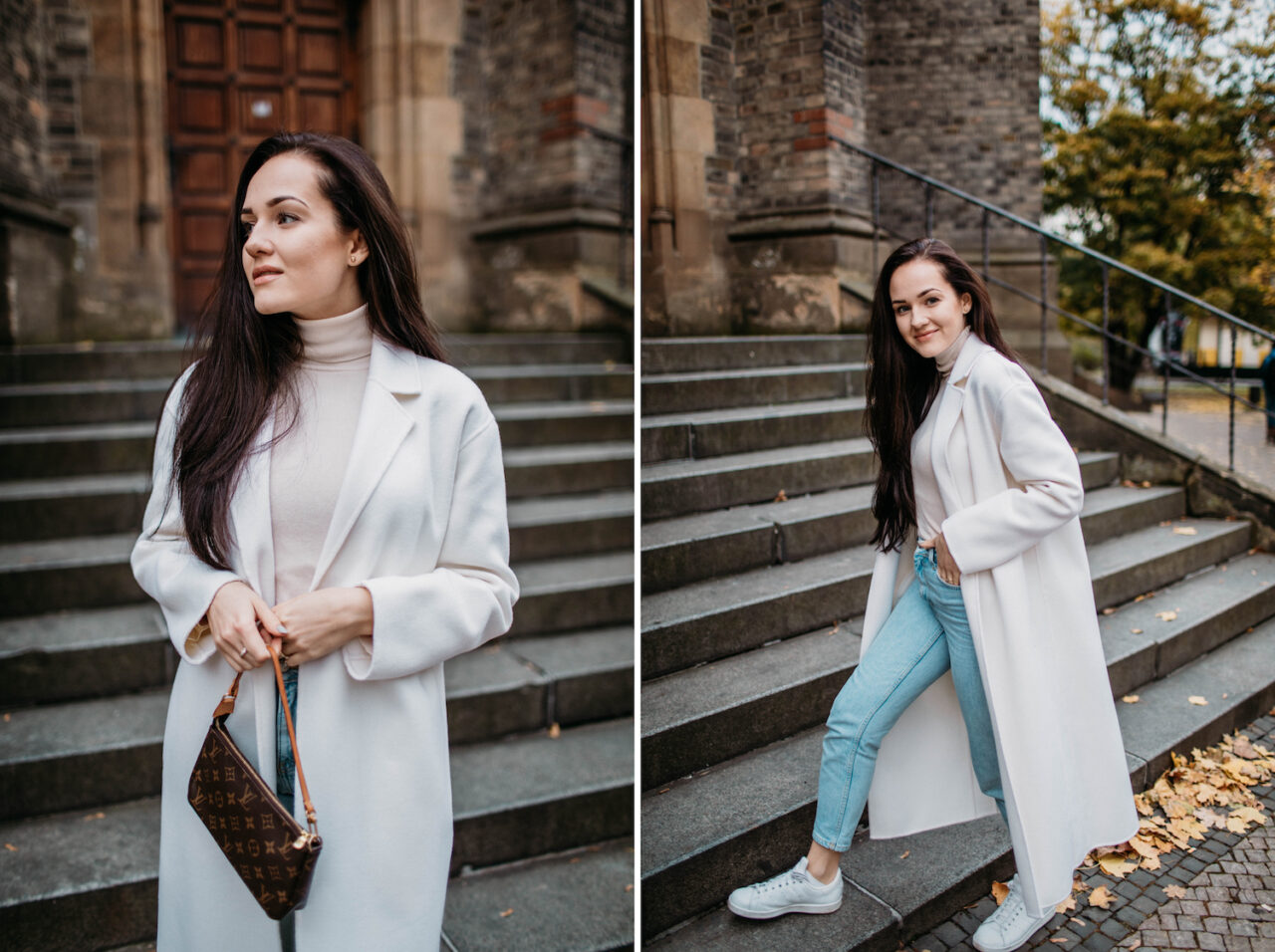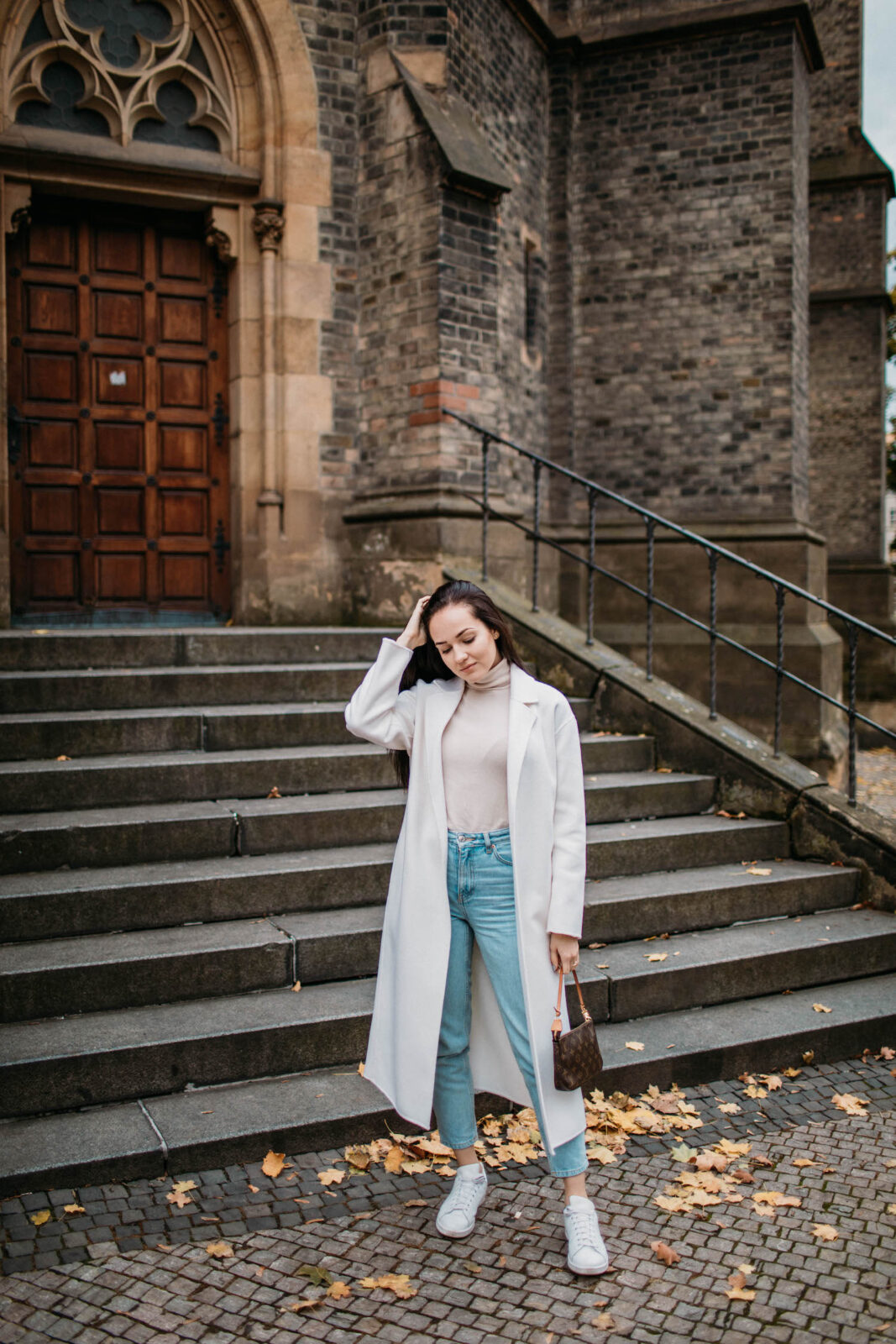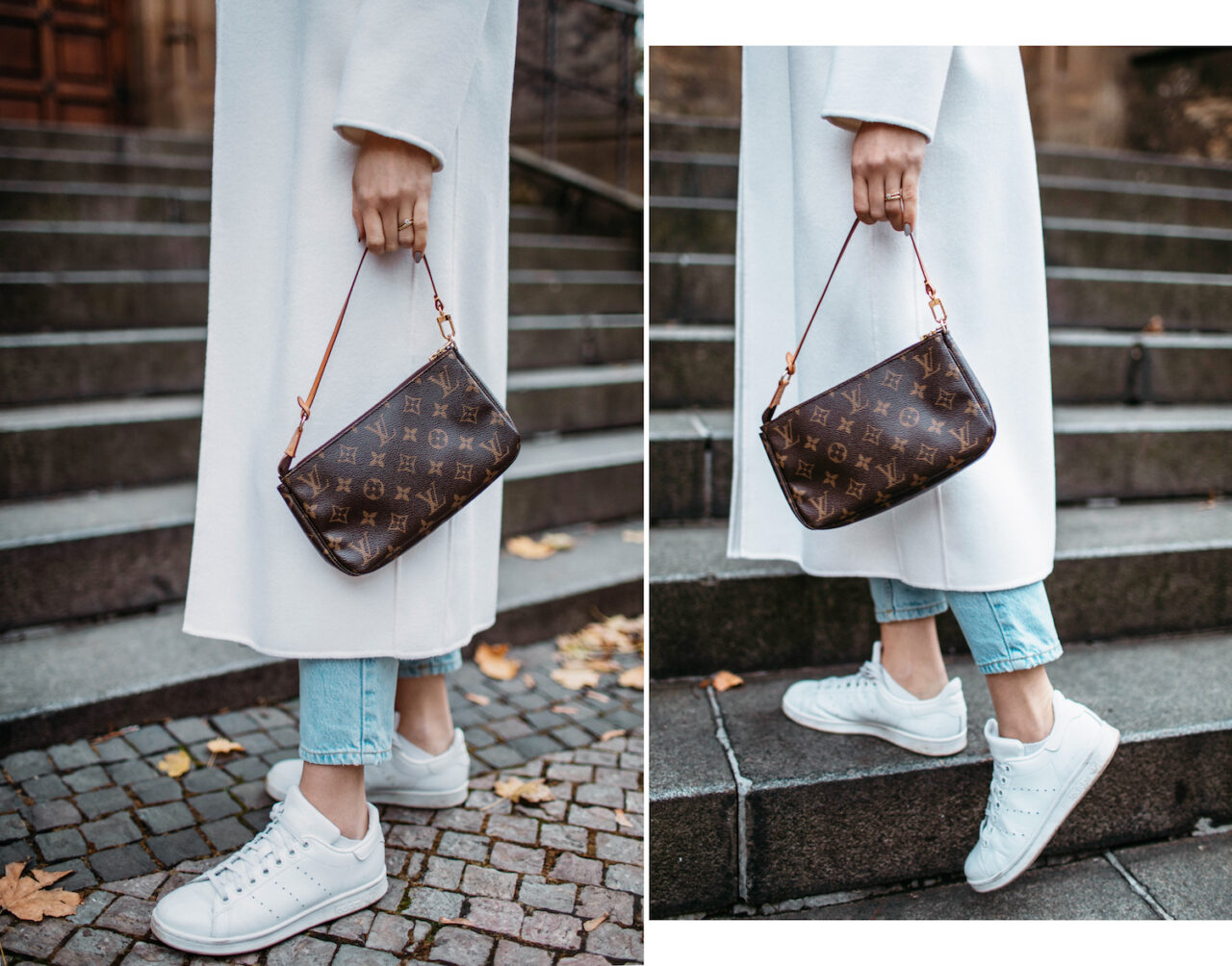 Kabát Massimo Dutti / džíny Topshop (staré, podobné tady) / rolák Zara / tenisky tady / kabelka LV pochette
Můj úterní outfit! Bílou barvu miluju, takže mi bylo jasné, že tenhle kabát budu nosit hrozně ráda. Sice se o něj vždycky trošku bojím (protože jsem prasátko a různé nehody se mi stávají skoro denně), ale cítím se v něm skvěle. Zkombinovala jsem ho se světlými džínami, rolákem a nakonec jsem obula tenisky pro trochu ležérnější look.
Jinak doufám, že jste měli krásný čtvrtek. Já jsem dneska konečně byla na svojí první fyzioterapii a jsem vážně ráda, že jsem se k tomu dokopala. Poslední týdny mě hrozně bolely záda a skoro pořád jsem Vildu prosila, jestli by mě prokřupnul nebo namasíroval, což samozřejmě ale neřešilo příčinu problému. Paní fyzioterapeutka mi doporučila pár cviků, které se budu snažit dělat, trochu mě promasírovala a srovnala a dál budeme pokračovat na příštím sezení. Samozřejmě není žádné překvapení, že ty problémy nejspíš pramení z mého (špatného) celodenního sezení u počítače.. Tak doufám, že se mi to co nejdřív zlepší 🙂 Užijte si zbytek večera!
---
An outfit from Tuesday! I love white color so I knew I would wear this coat a lot. I'm always a bit afraid that something's gonna happen (I'm such a mess and I always have some little accidents), but I feel great in it. I paired it with bleached mom jeans, a turtleneck and I added a pair of sneakers for more casual look.
Anyways, I hope you had a great day. I finally had my physiotherapy appointment and I'm really glad I forced myself to do it. My back has been hurting so much lately and I always asked my husband to crack my back or give me a massage, but of course that didn't solve the problem. The physiotherapist recommended some back exercise that I'll try to do regularly, she gave me a quick massage and we'll continue with the treatment next week. And there's no surprise that it all began with the way I sit by my laptop all day long.. So I hope it'll get better soon 🙂 Enjoy the rest of your evening!