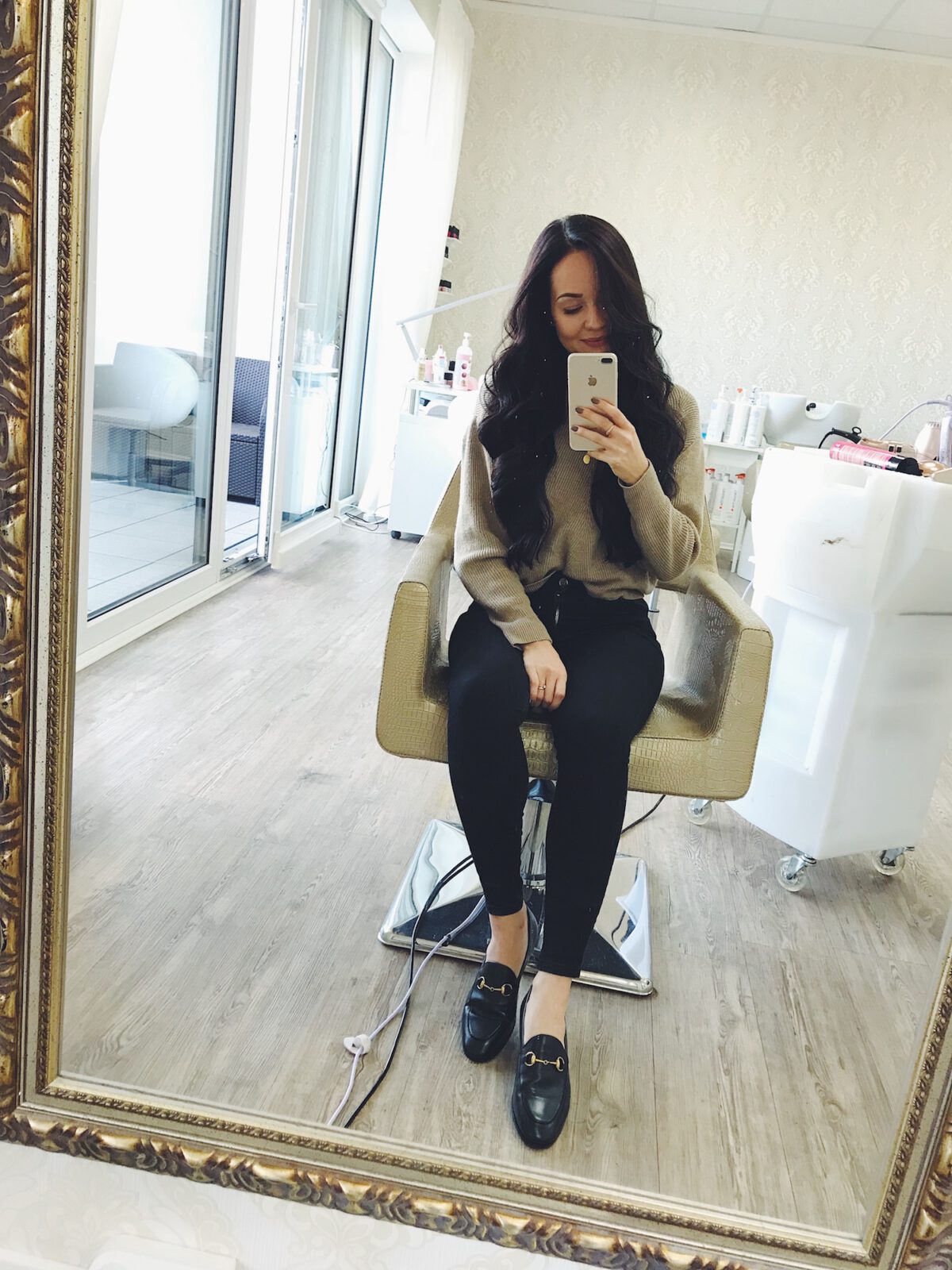 Ahoj všichni! Doufám, že jste měli krásný víkend. Já jsem si ho moc užila. V pátek jsem se poprvé po 5 dnech namalovala, oblíkla a vyrazila ven. Nejlepší pocit! Jsem ráda, že konečně můžu normálně fungovat. A načasování bylo ideální, protože jsem v pátek byla objednaná na vlasy a bylo by mi líto to zrušit, protože to na dlouho byla moje poslední návštěva. Moje úžasná kadeřnice odchází na mateřskou, takže po několika letech budu zase trnout hrůzou, až svoje vlasy svěřím do rukou někomu jinému. Ale samozřejmě je to boží a mám zároveň i radost <3
---
Hi everyone! I hope you had a lovely weekend. Mine was great! On Friday I finally put some makeup on, got dressed and went outside for the first time after 5 days. The best feeling ever! I'm happy I can finally live like a normal person again. And the timing was great because I had my hair appointment and I would be so sad to cancel it, because this was my last visit for a long time. My amazing hair dresser is having a baby, so after a few years I'm gonna have to go through the fear of a new hairdresser again. But of course I'm super happy for her <3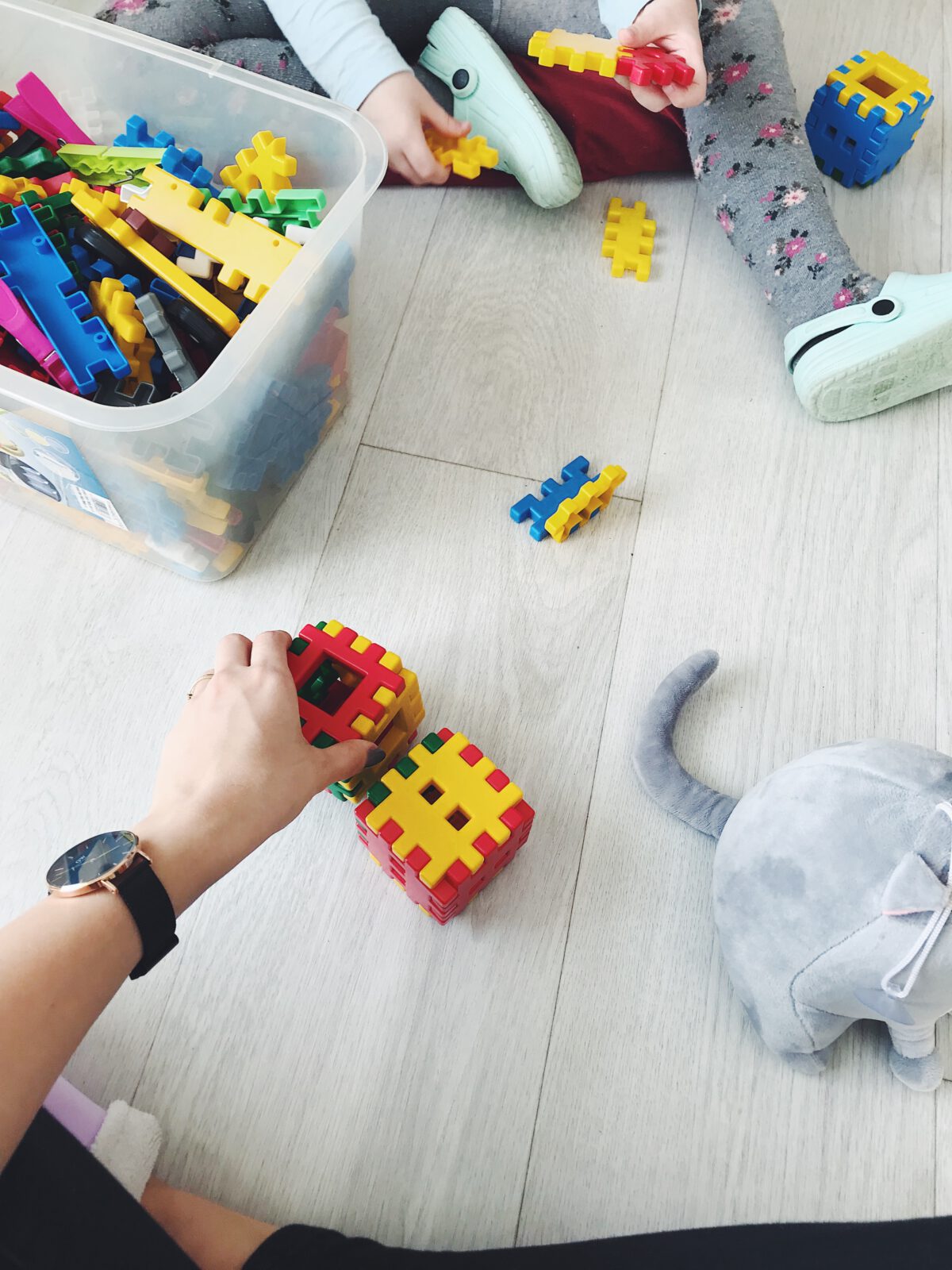 Část víkendu jsme strávili u našich a užila jsem si čas s mojí malou neteřinkou. Hrály jsme si se stavebnicí, ukázala mi svoje nové hračky a dostala jsem spoustu pusinek <3
---
We spent a part of our weekend at my parent's house and I enjoyed some quality time with my little niece. We played with a building kit, se showed me her new toys and I got a lot of kisses <3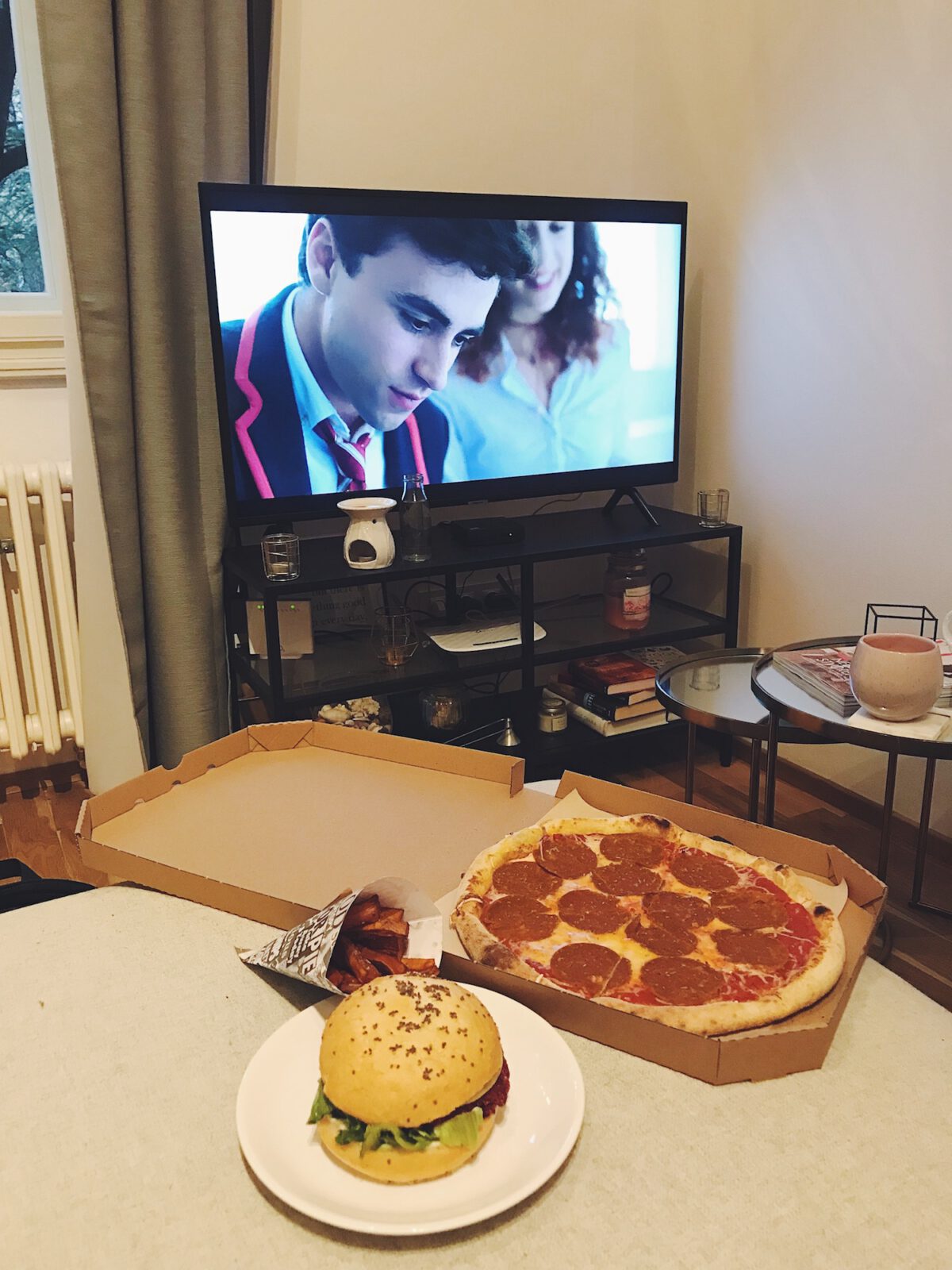 Druhý den jsme se vrátili zpátky domů a k večeři jsme si objednali jídlo z Chutnej. Já klasicky jejich řepný burger a batátové hranolky, Vilda tentokrát zkusil pizzu. Taky jsme rozkoukali španělský seriál Elite a zatím nás moc baví. Hraje tam spousta herců z Money Heist, což nás baví asi úplně nejvíc, haha.
---
The next day we got back home and had this for dinner. I went for my classic beetroot burger with sweet potato fries and hubby had some pizza. We also started watching the Spanish TV series called Elite and we really like it so far! Mostly because there are lots of actors from Money Heist, haha.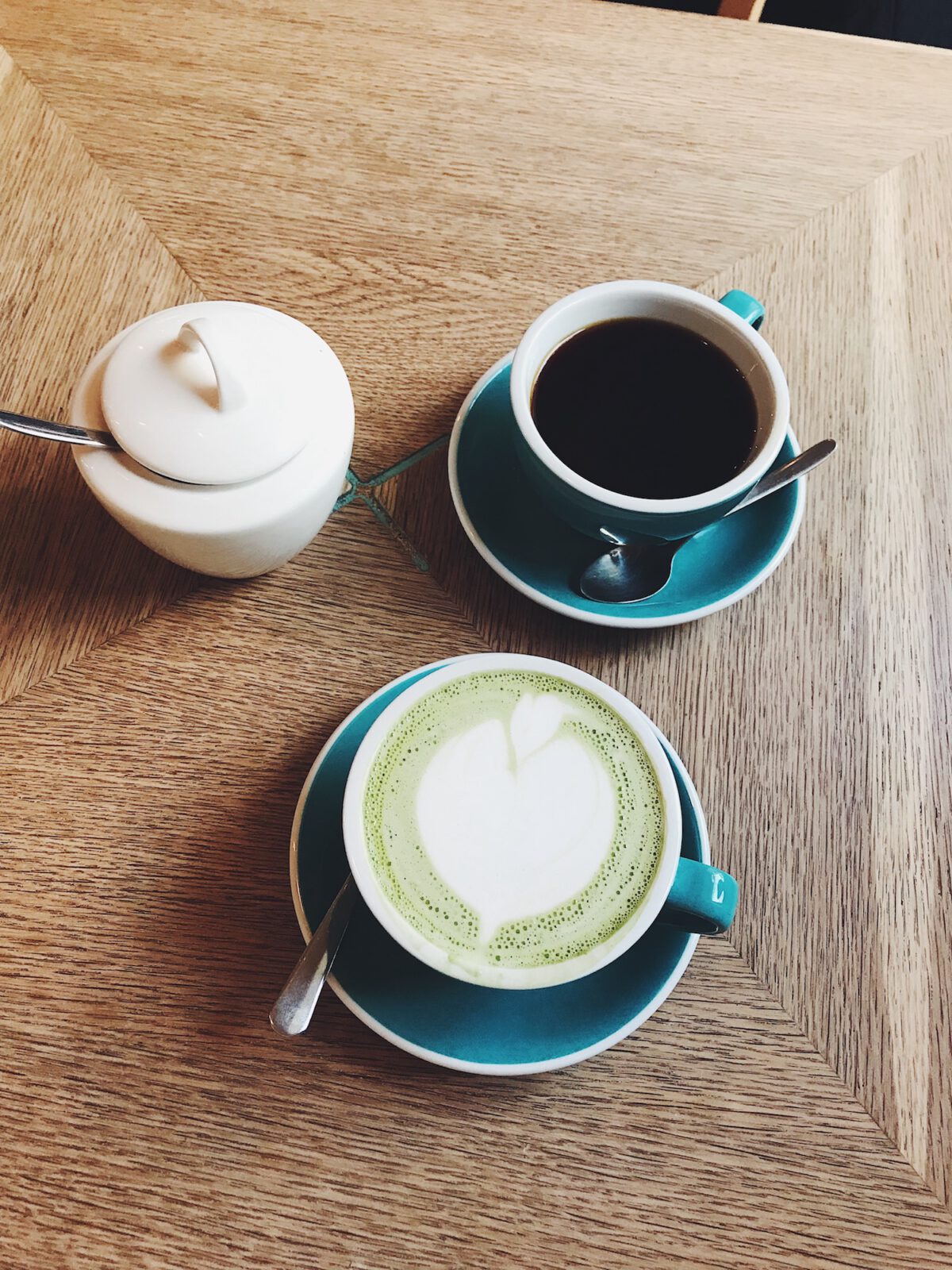 Dneska jsme začali pomalou snídaní a probírali jsme věci ohledně bydlení, pak jsme po obědě vyrazili na chvíli ven. Zašli jsme si na kafe do Café Francin (já jsem radši zvolila matcha latté, protože když si dám kafe po 3. odpoledne, nemůžu spát).
---
Today we started with a slow breakfast at home, talked about apartment stuff and after lunch we went for a walk. We had some coffee (I went for matcha latte because it was too late for me, when I have caffein after 3PM, I just can't sleep) at Café Francin.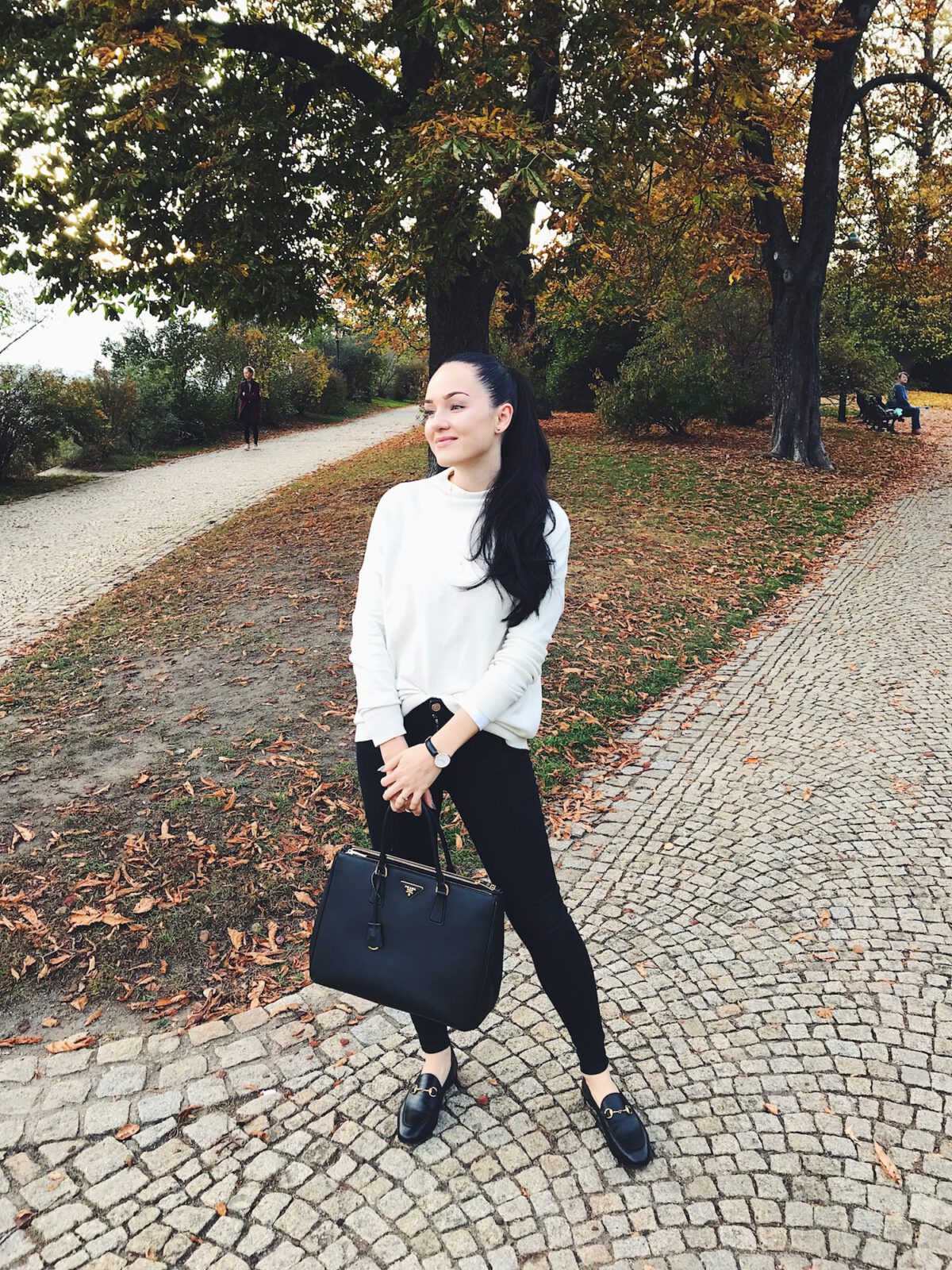 Nakonec jsme se krásně prošli po Letné a užili si to nádherné počasí. Být na konci října venku jen ve svetru a mokasínách, za mě dobrý! 🙂 Večer trávím už docela nezajímavě, peru a žehlím. A teď jsem si uvědomila, že je půl desáté, takže končím s psaním a jdu to dodělat 😀 Dobrou! x
---
Then we took a walk at Letná and enjoyed the beautiful weather. I love that it's the end of October and I can walk outside with just a sweater and loafers on! 🙂 I'm having a boring evening though, doing laundry and ironing. And now I realized it's already half past nine so I'm gonna stop blogging and finish the laundry 😀 Good night! x