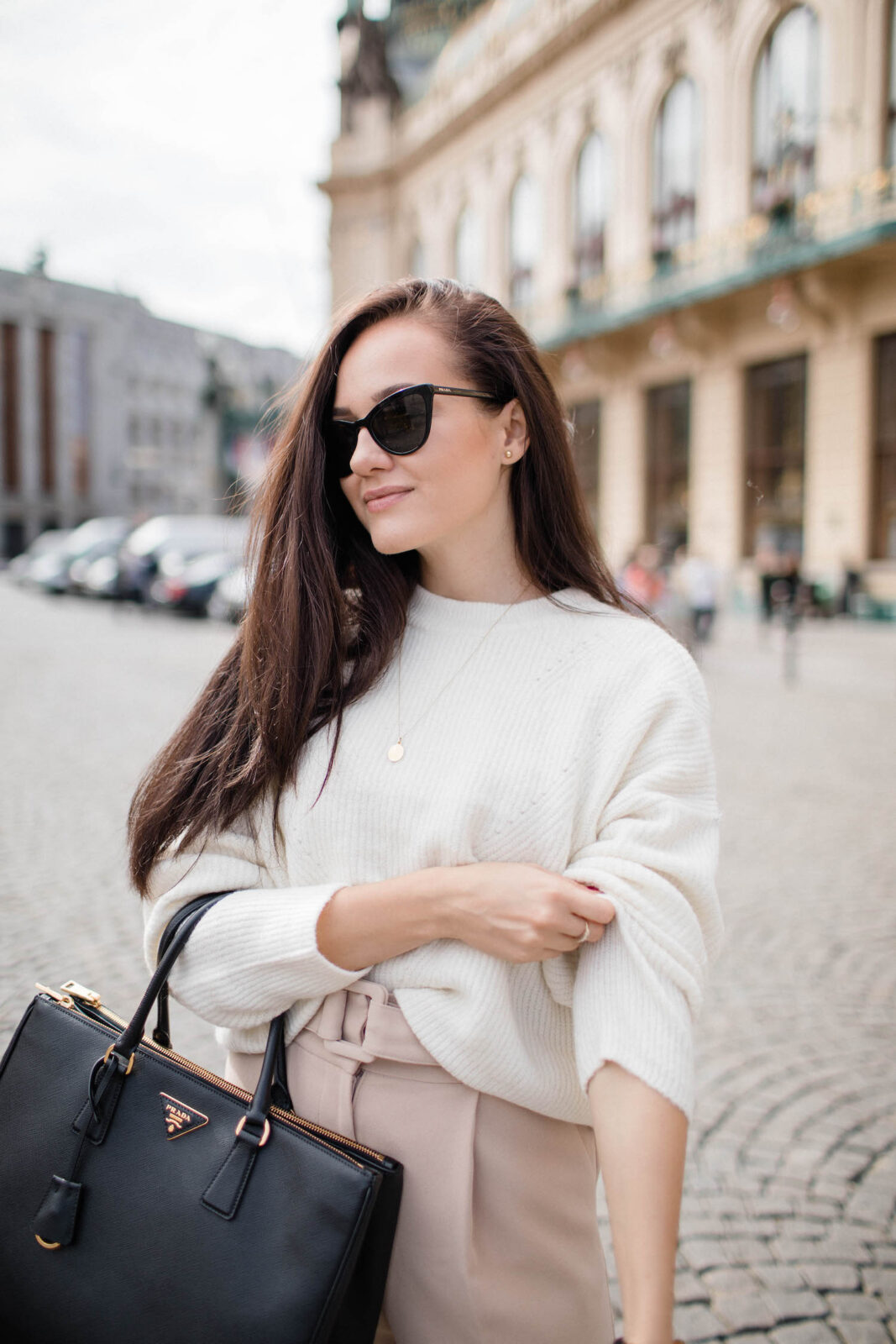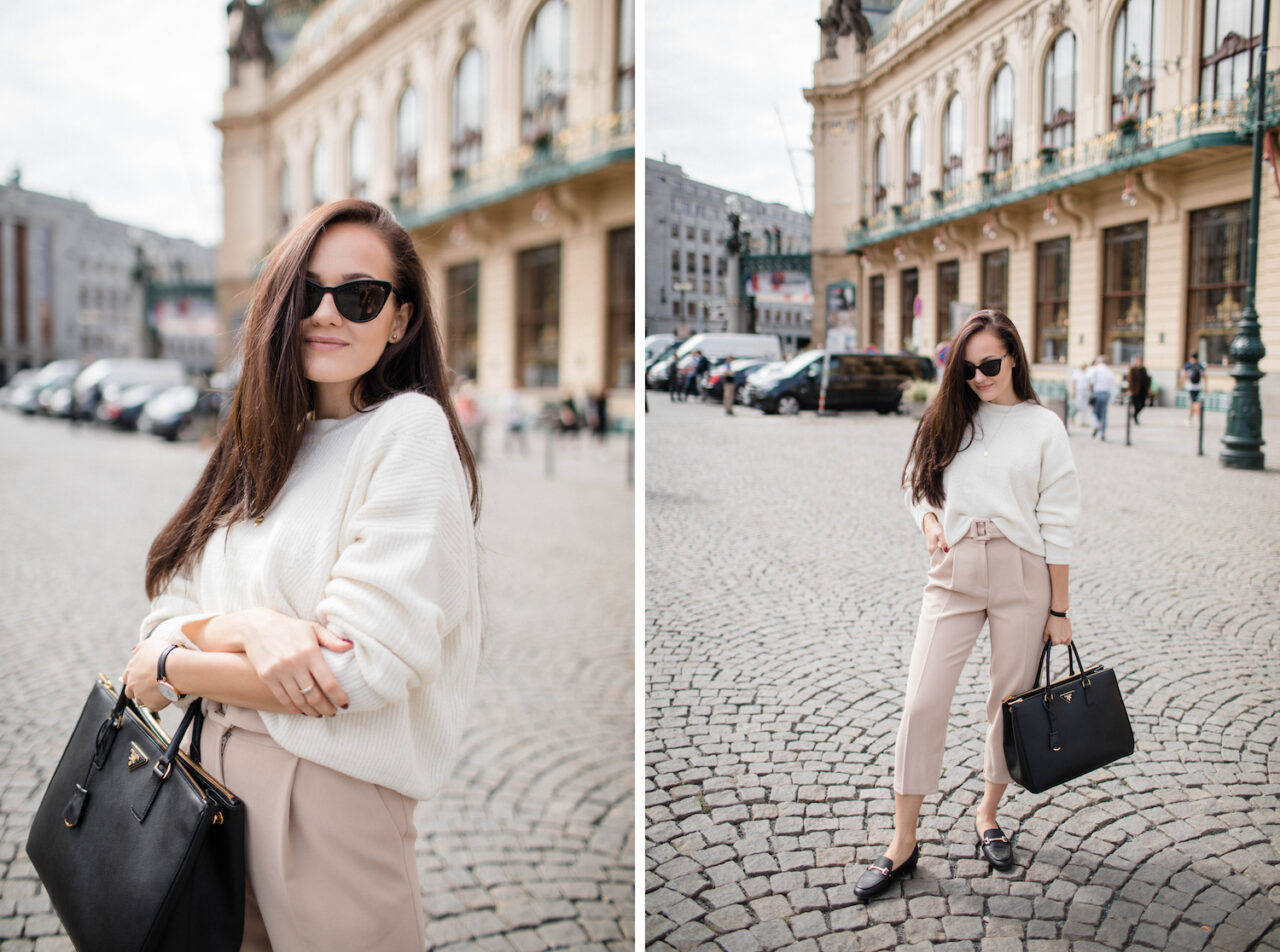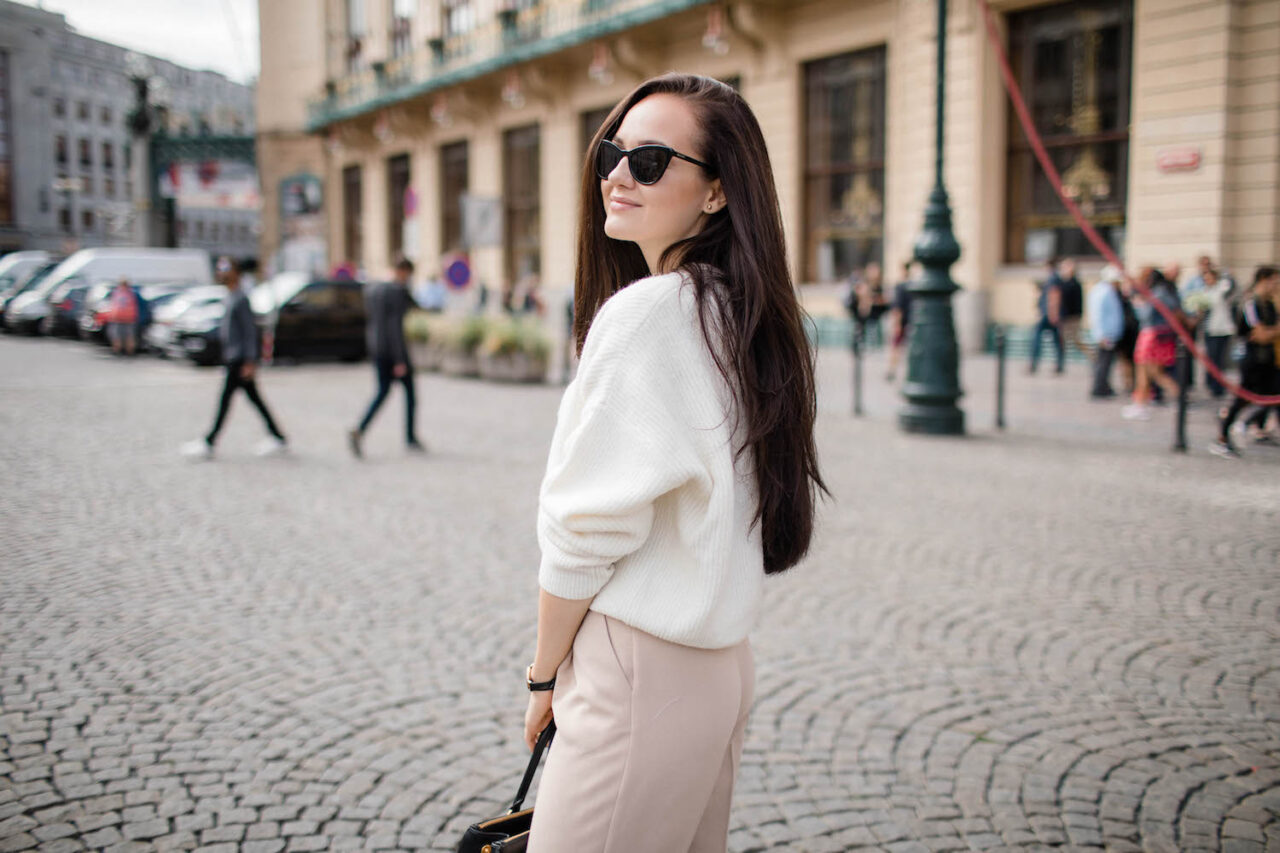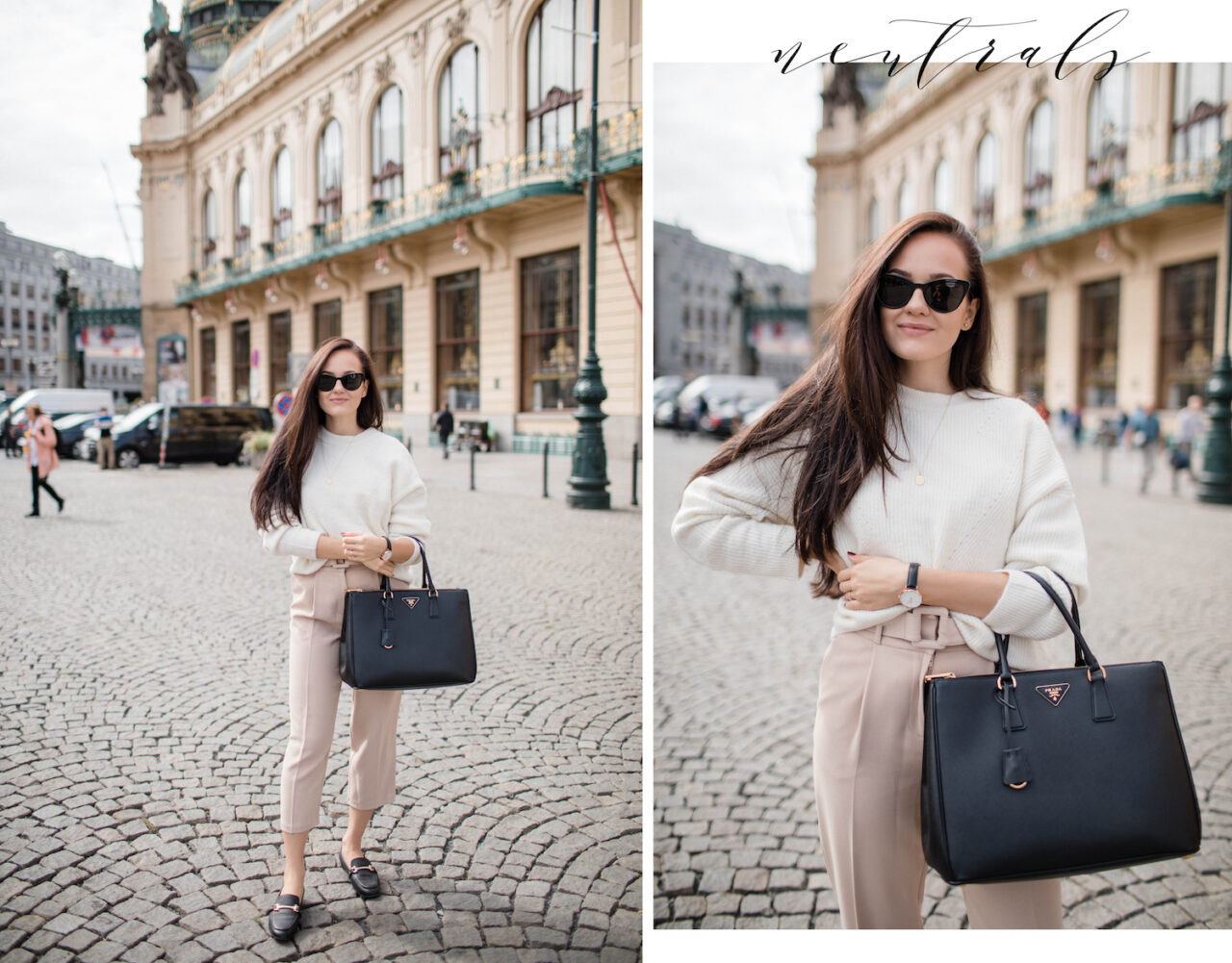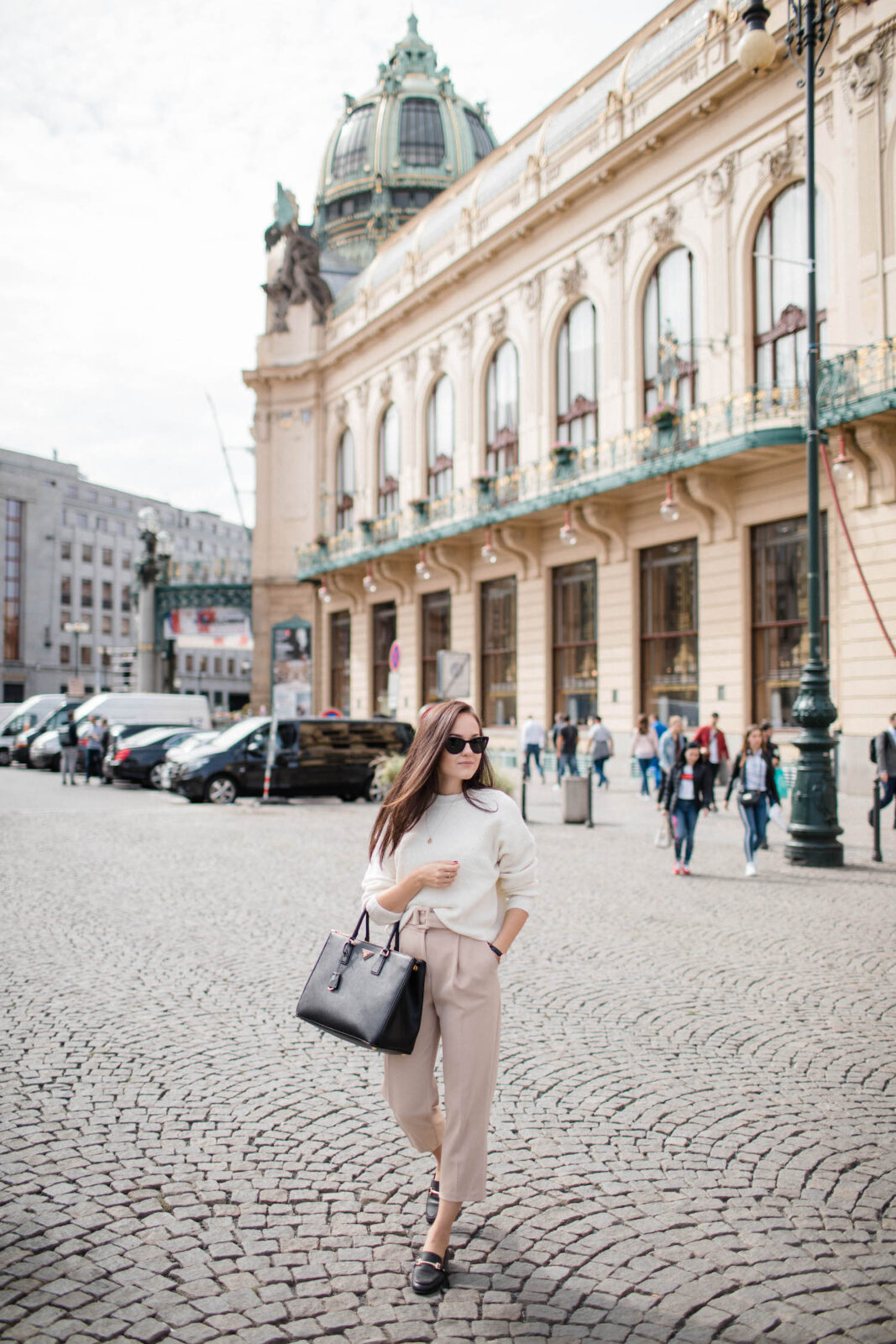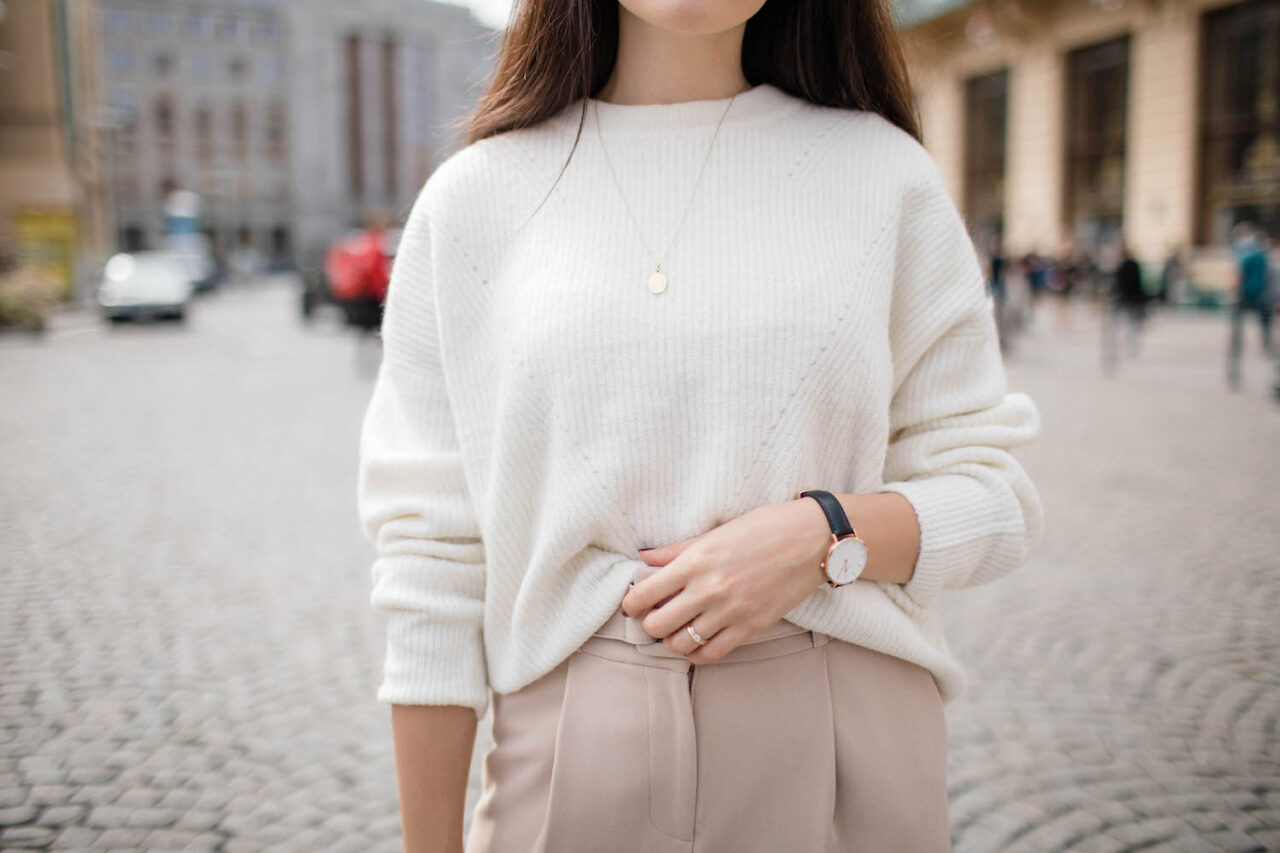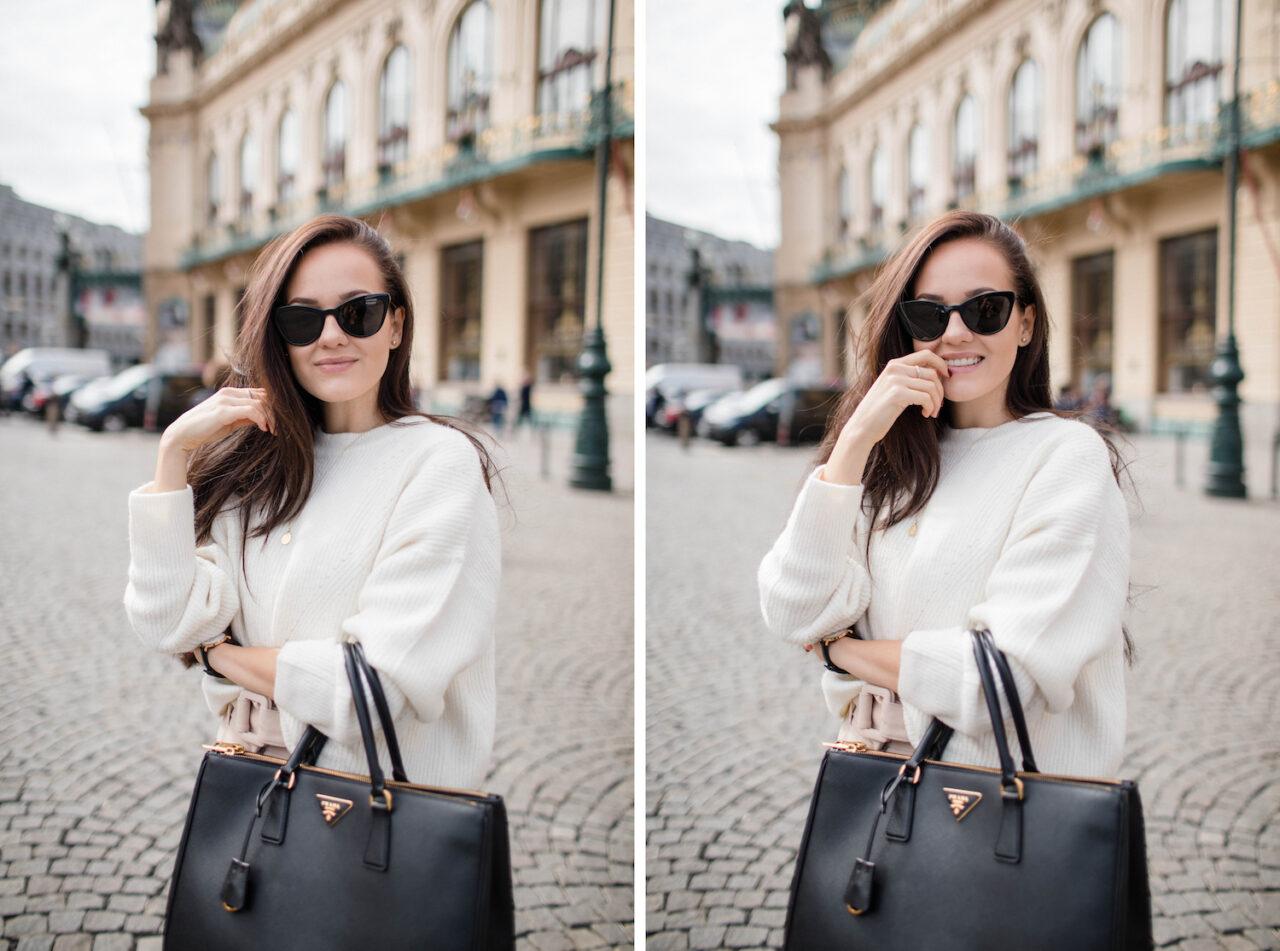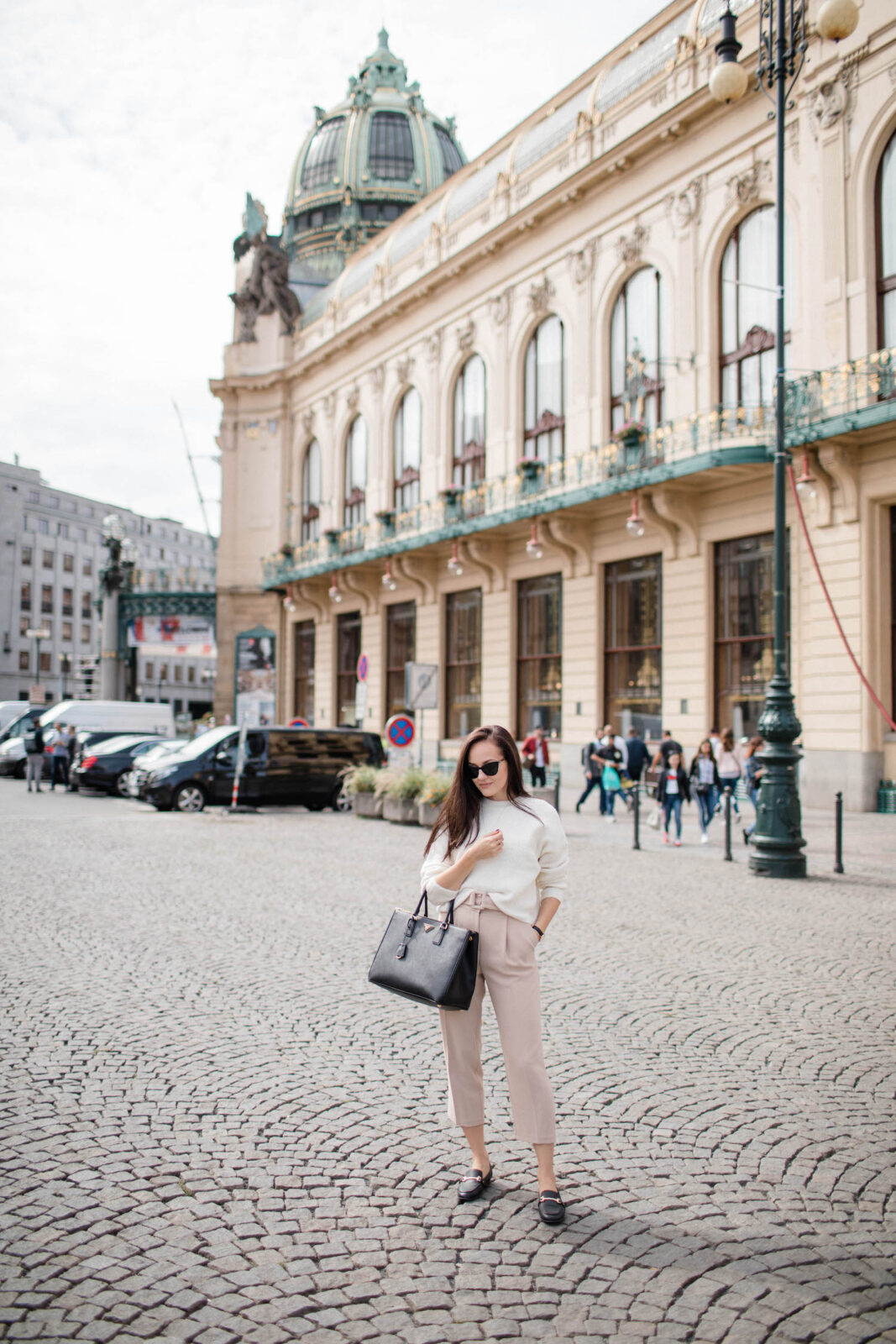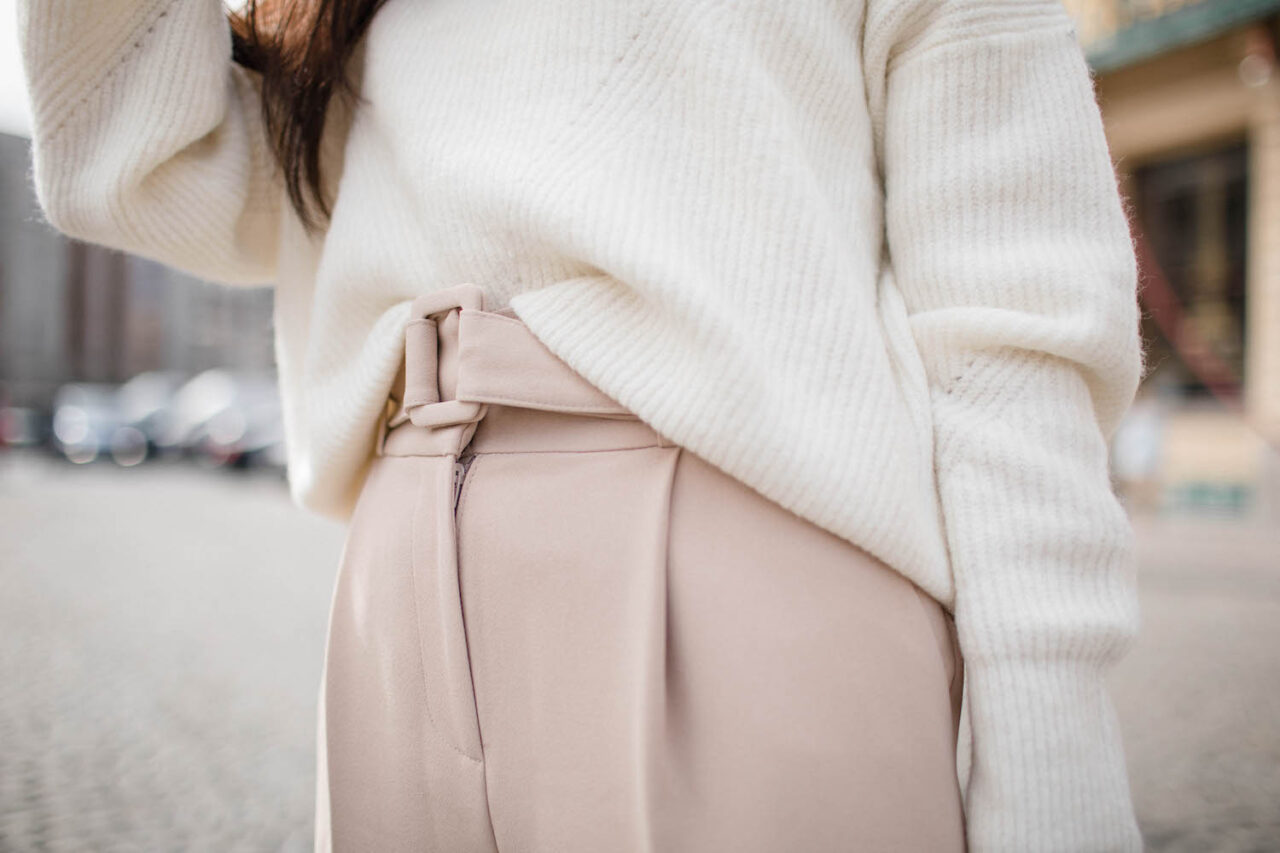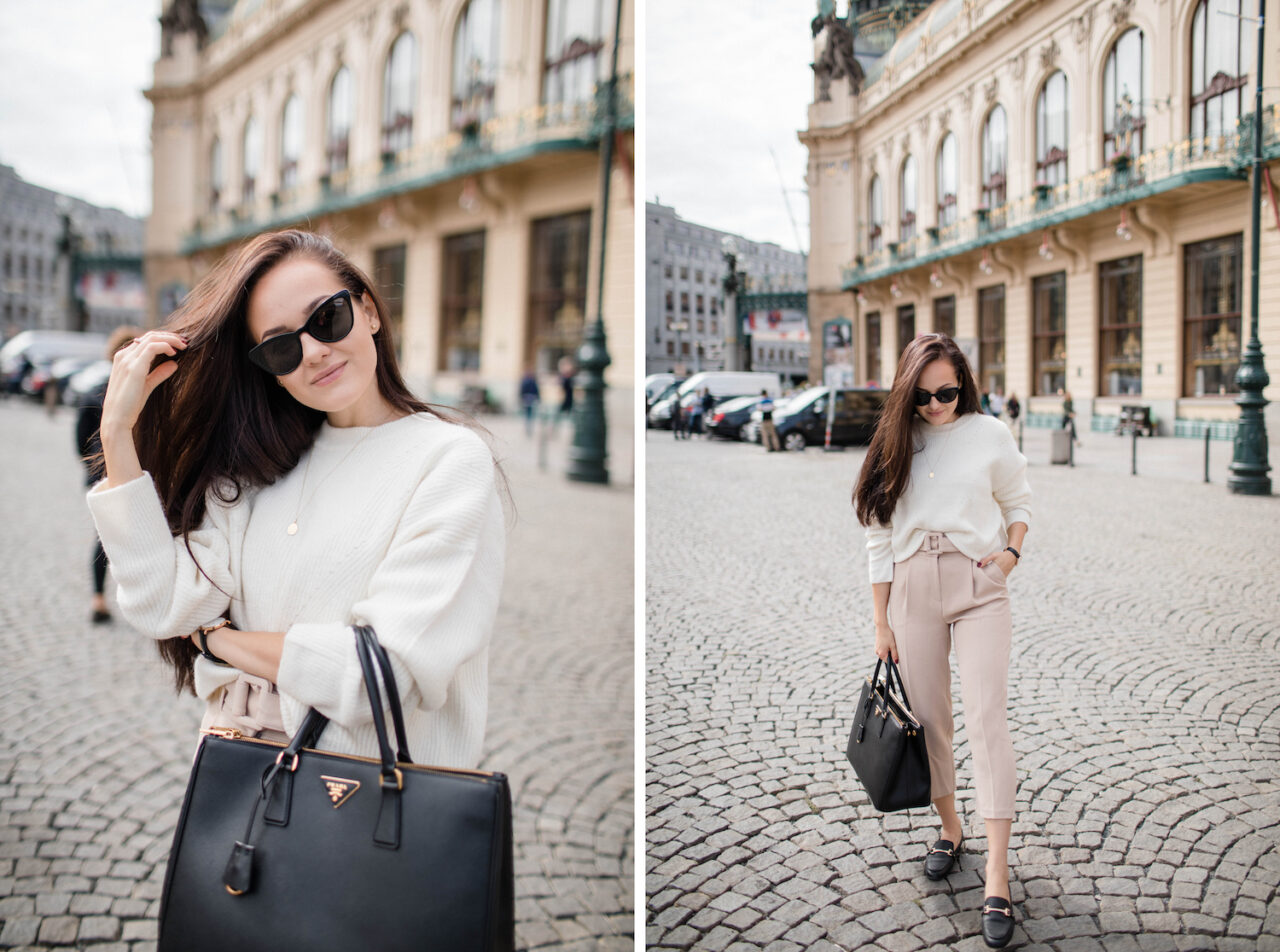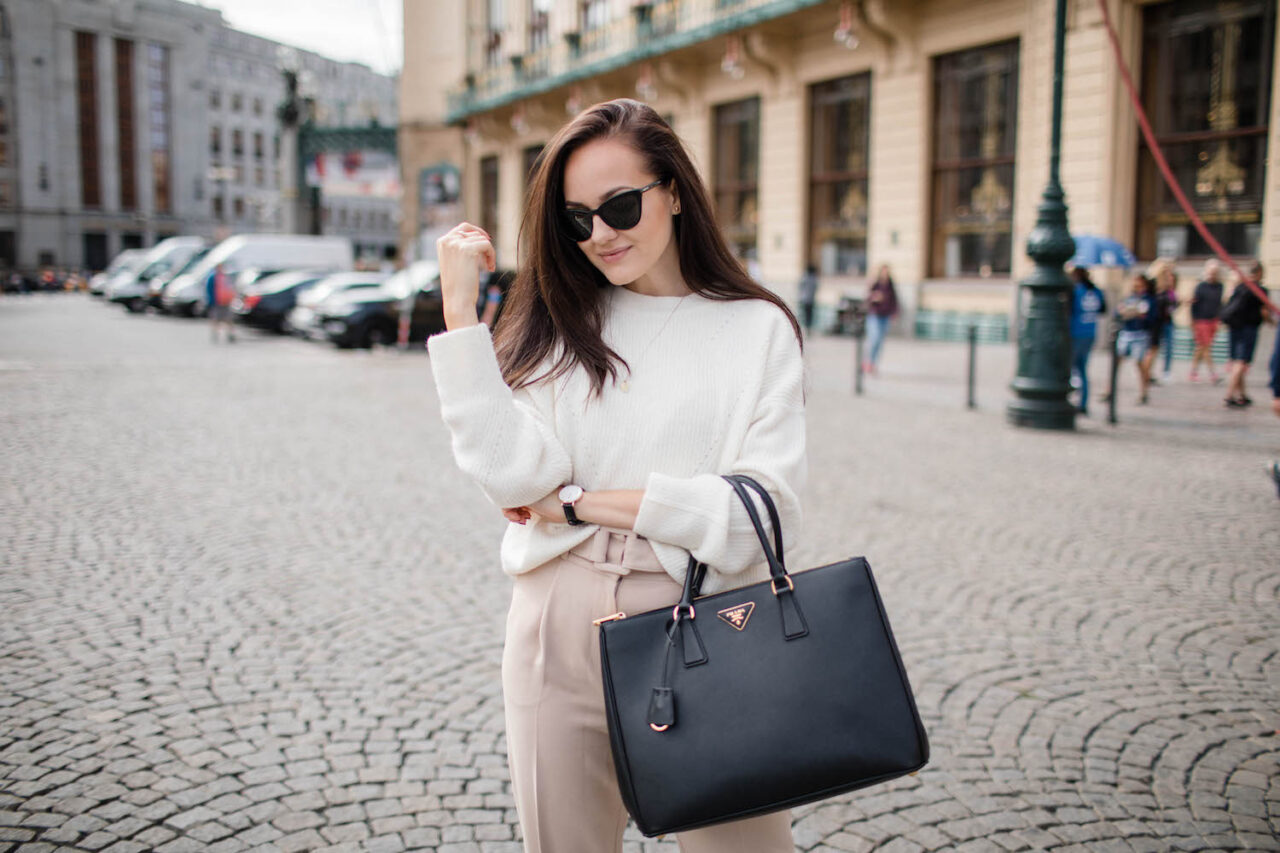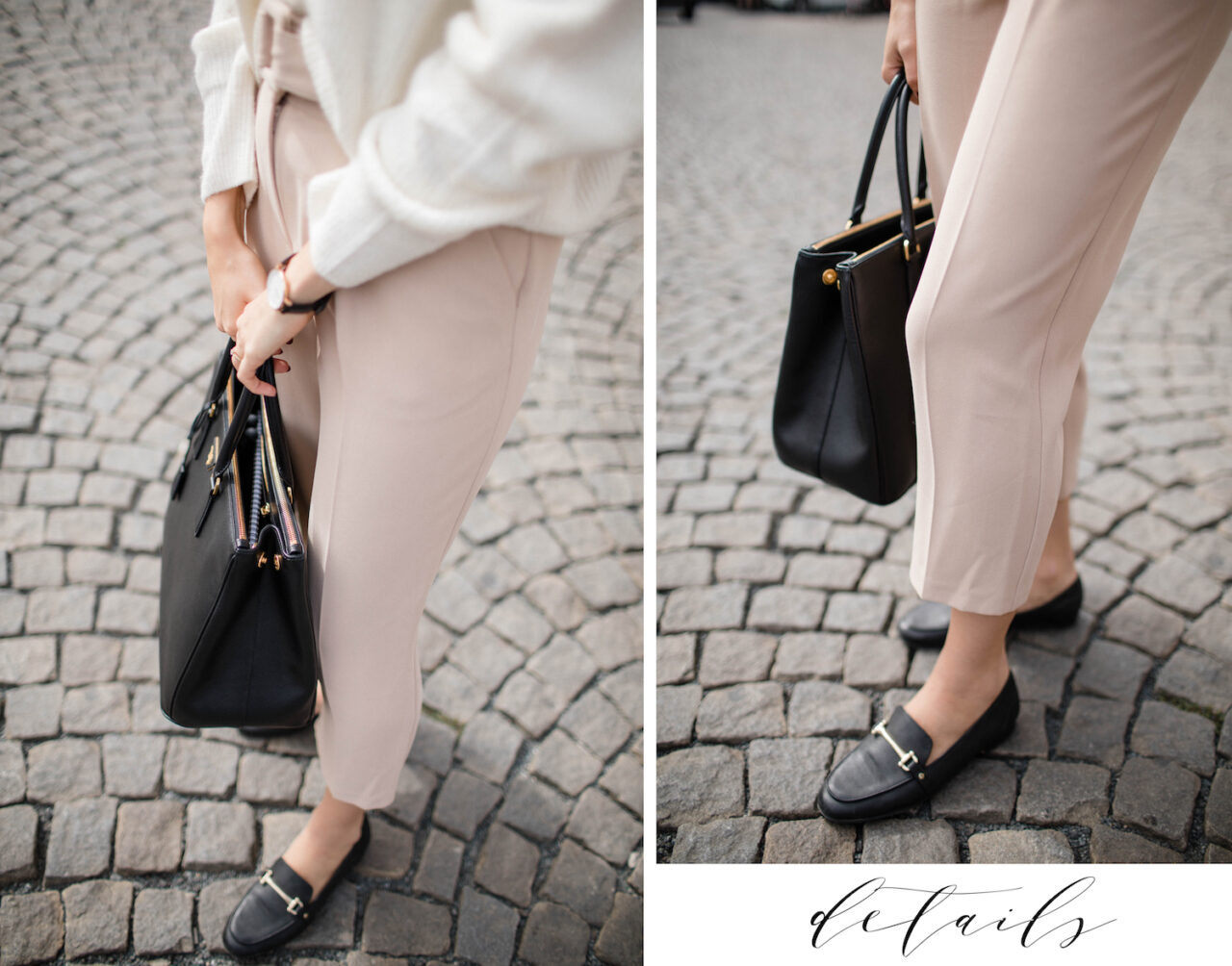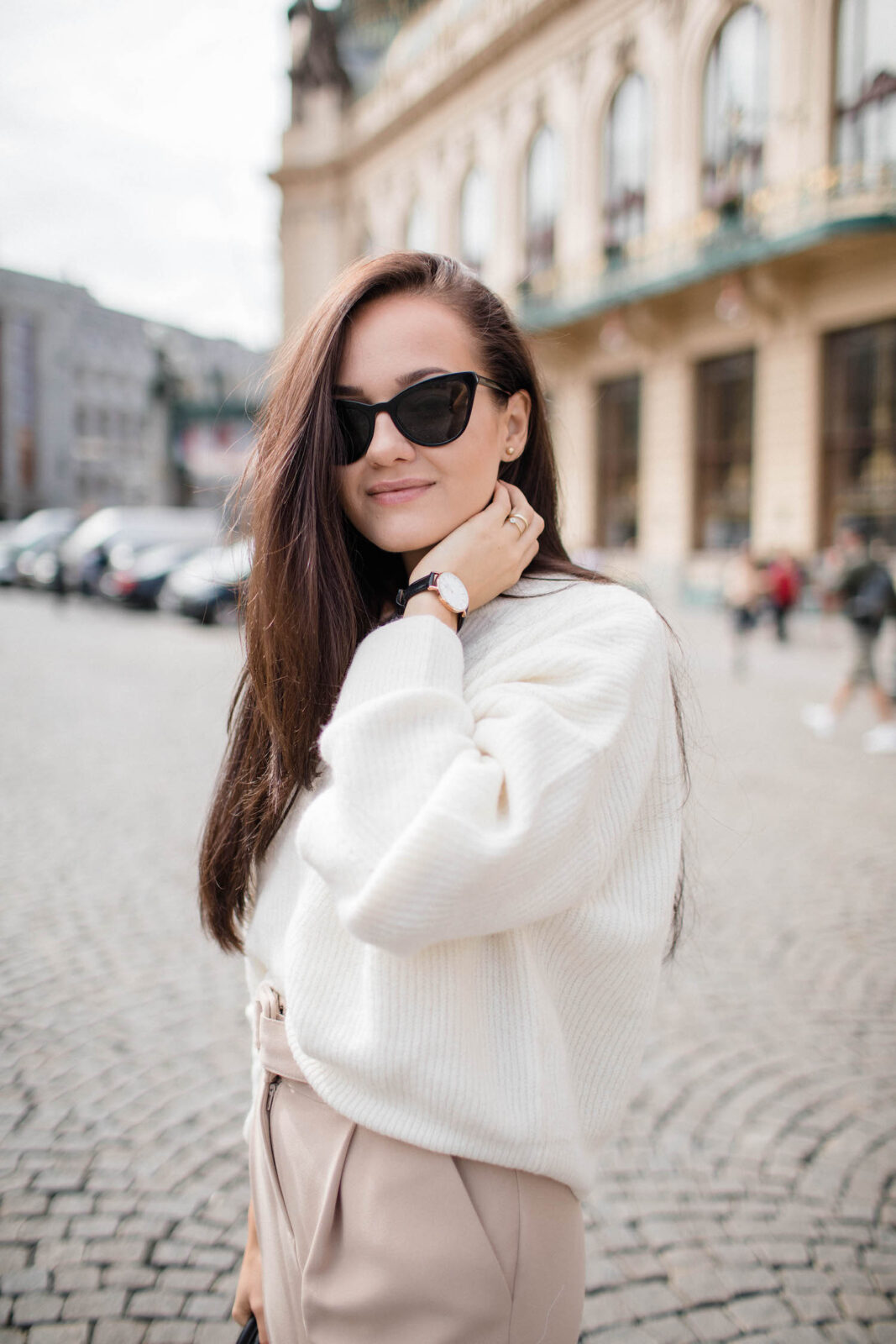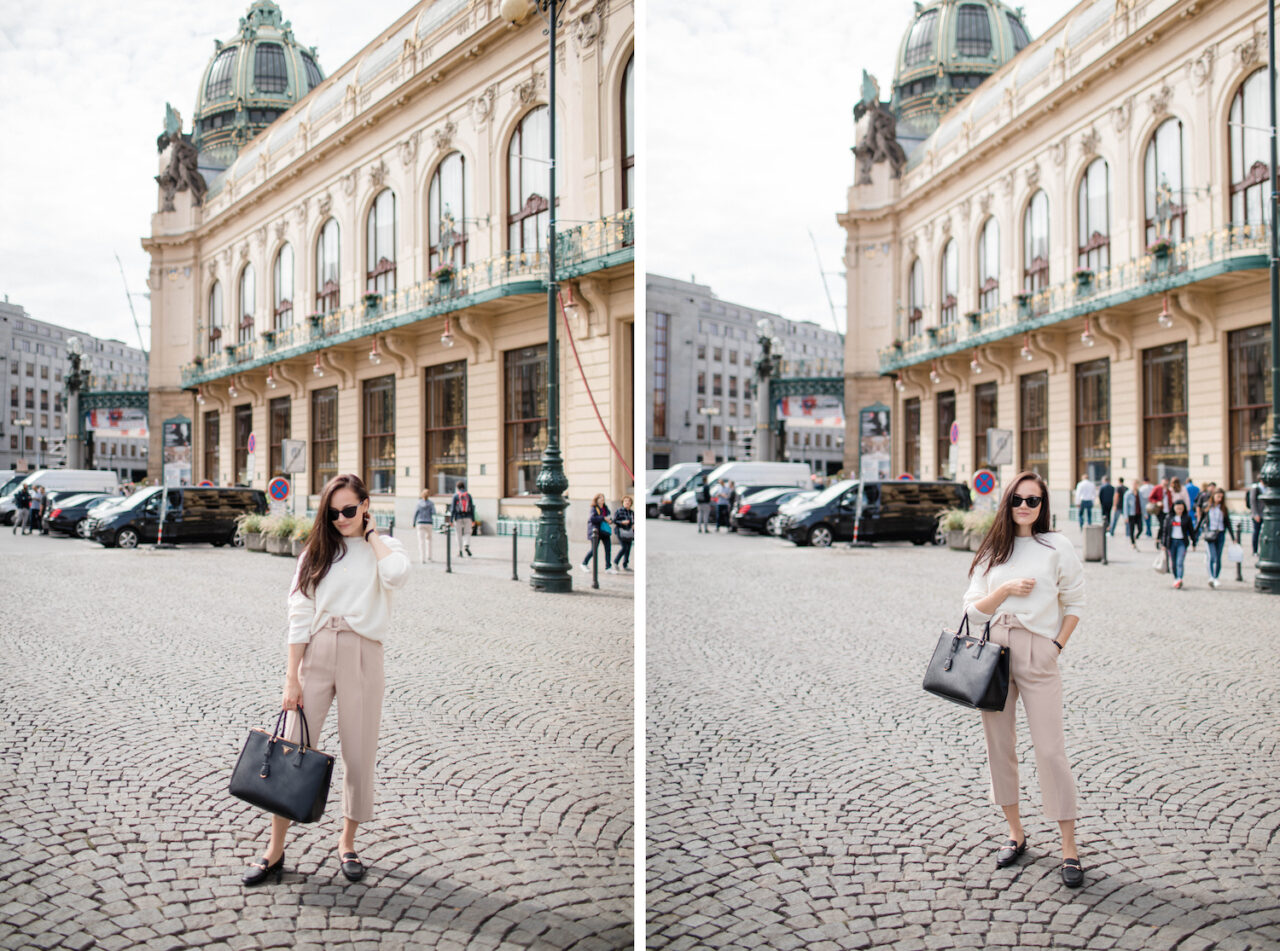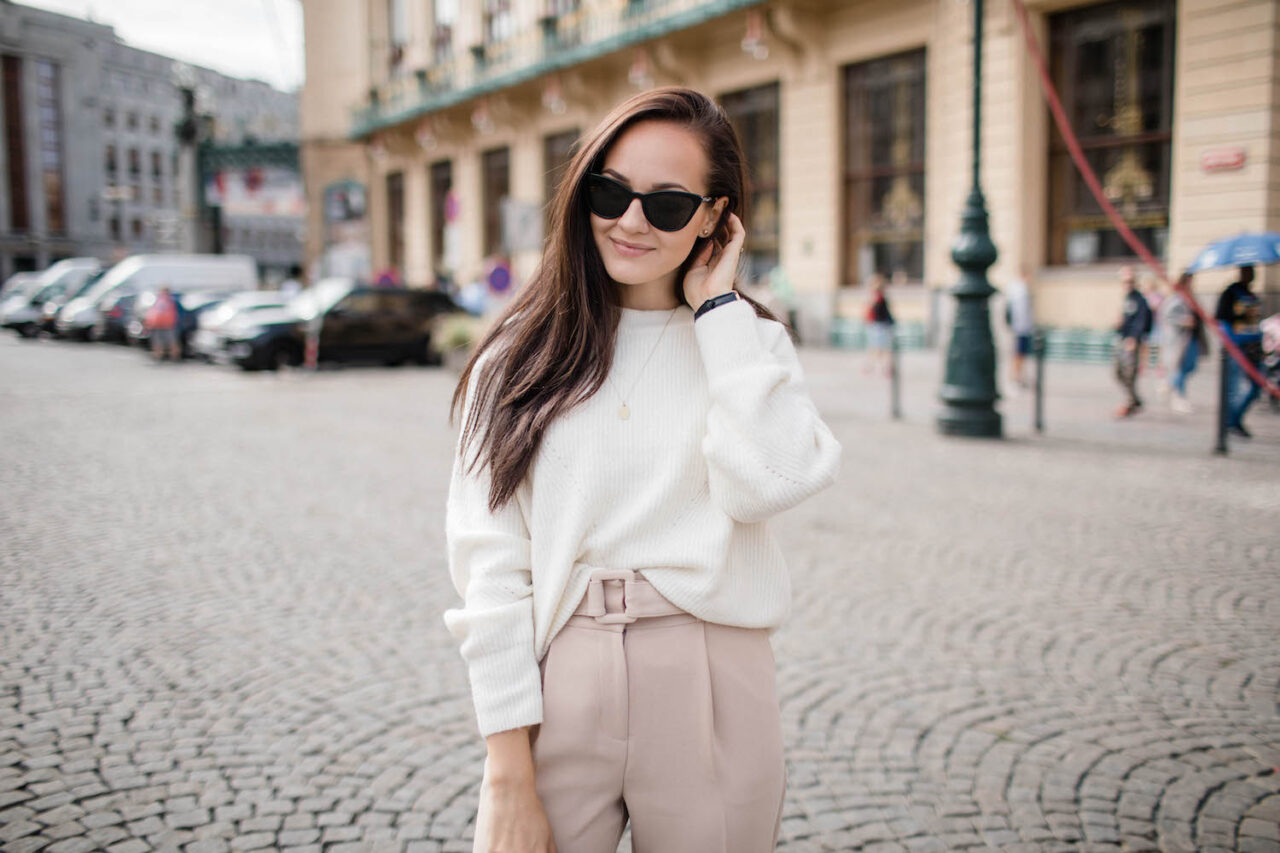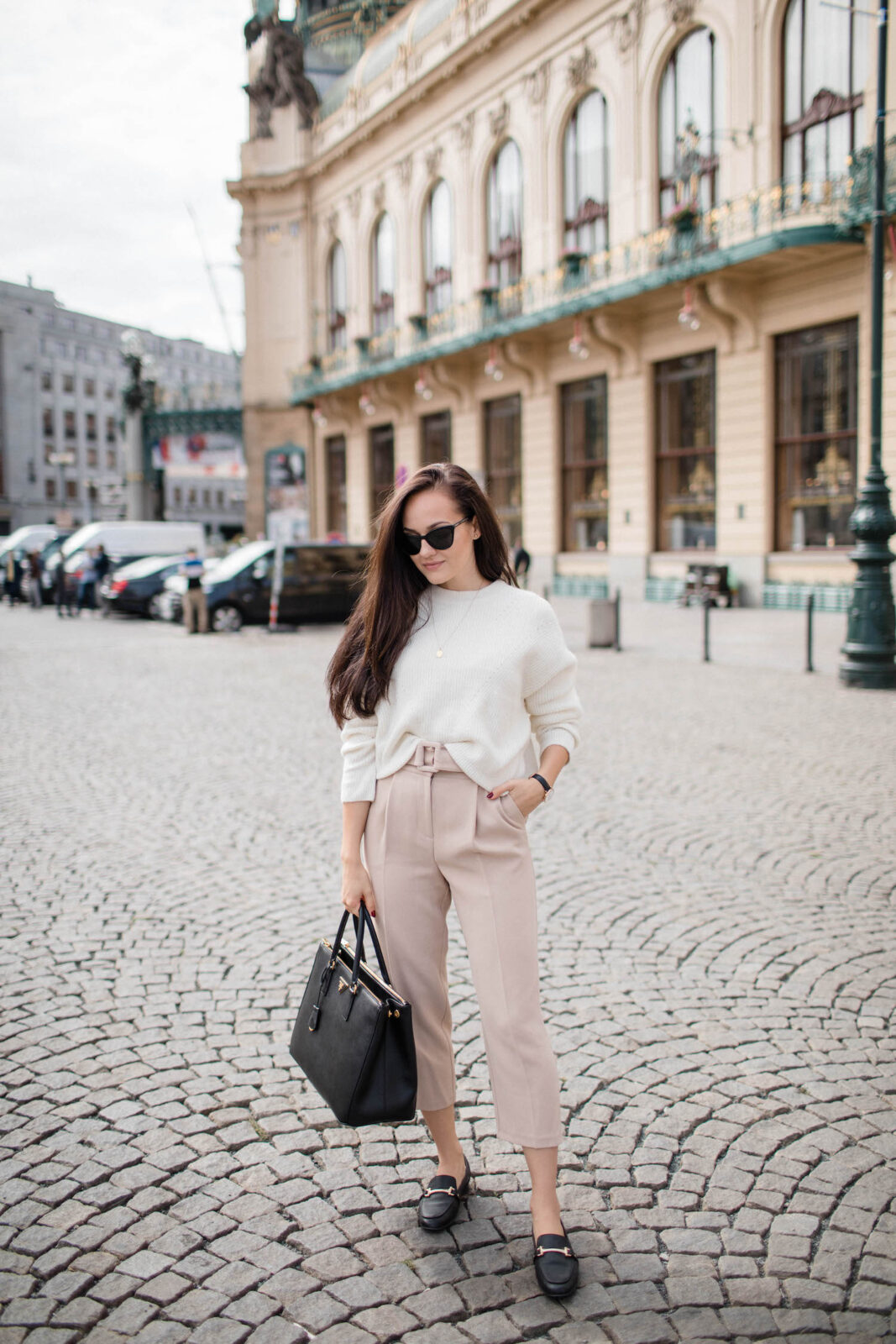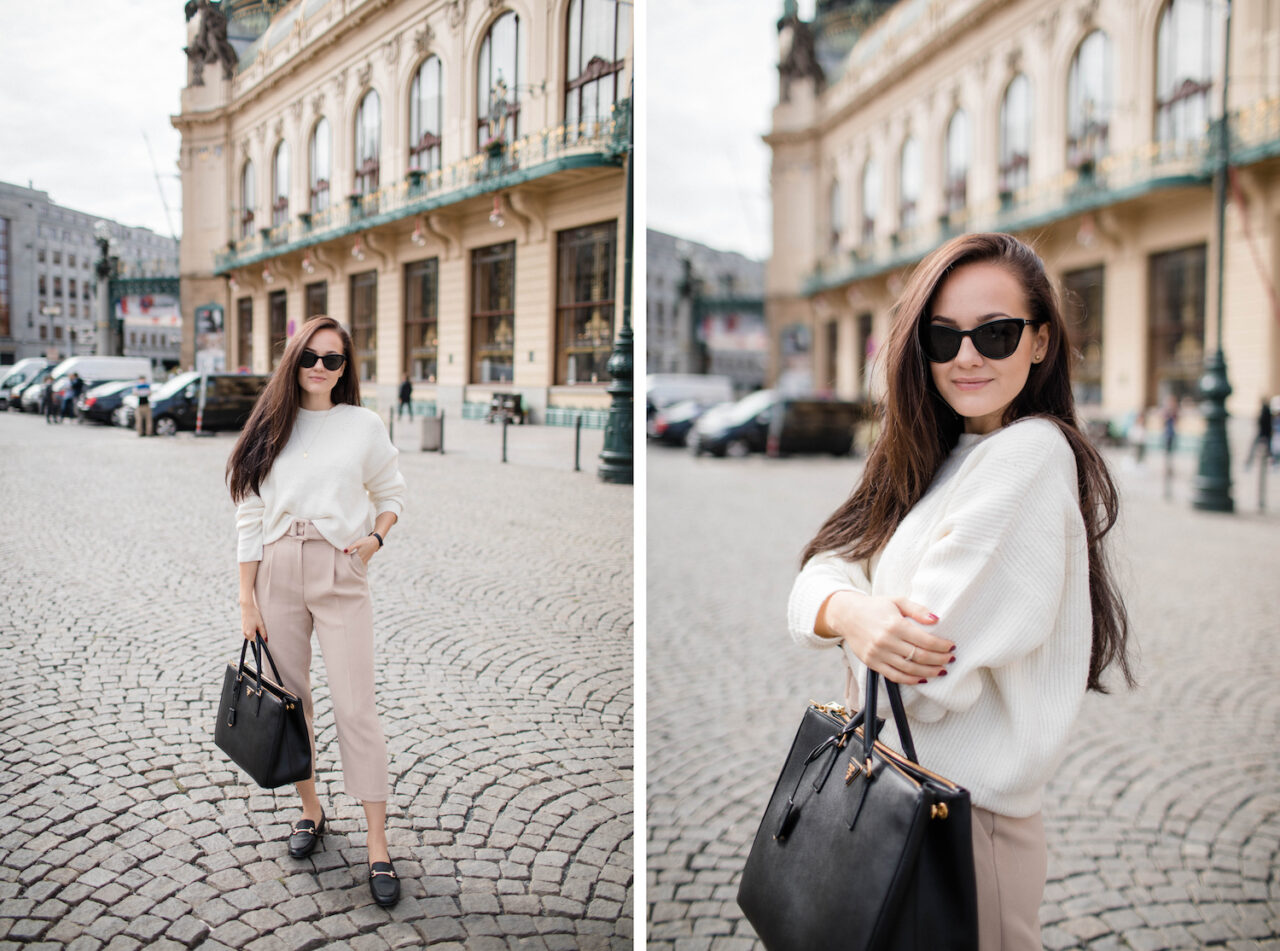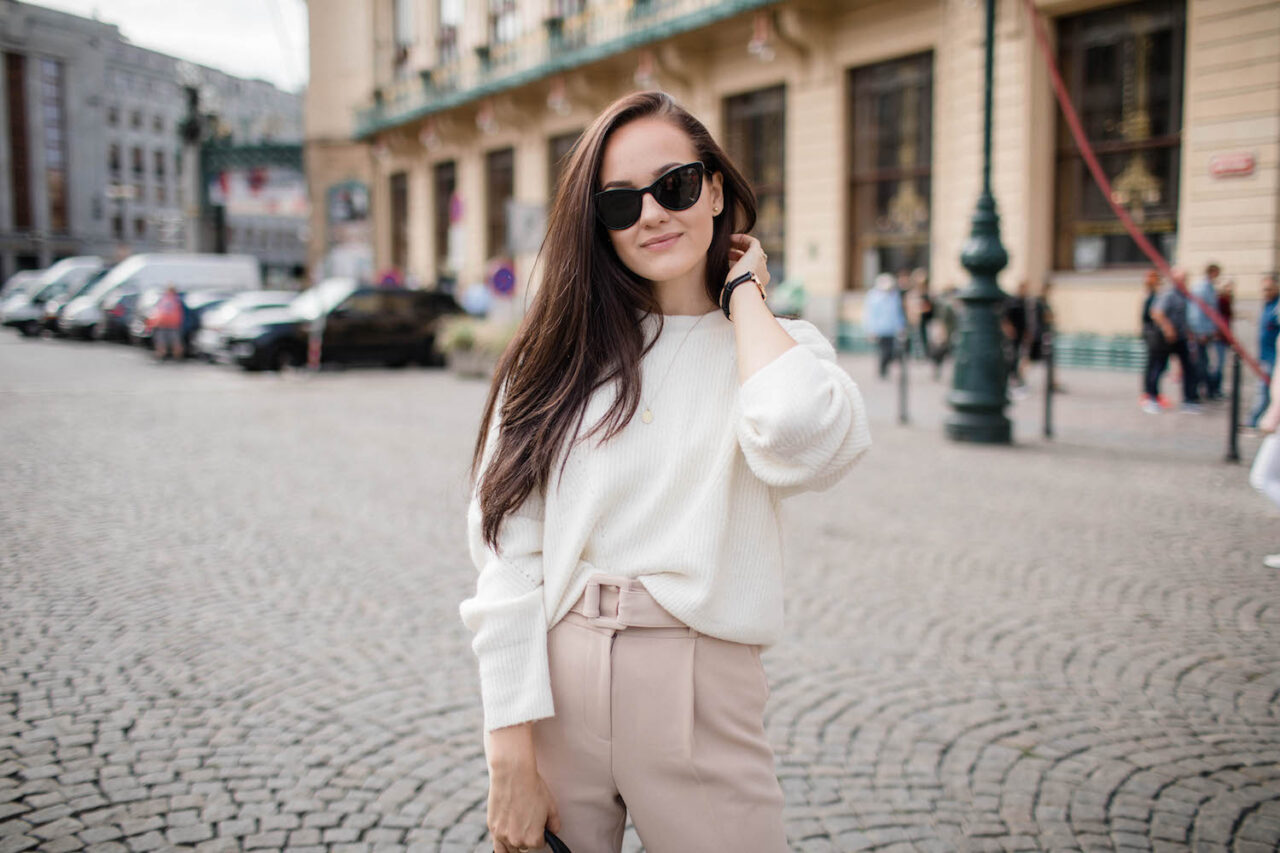 Svetr tady (vel. S) / kalhoty tady (vel. Petite 8) / mokasíny Aldo (podobné tady) / brýle Prada (podobné tady) / kabelka Prada (levnější varianta tady nebo ještě levnější tady)
Dobré ráno <3 Včera jsem pro vás tyhle fotky upravovala asi do jedné ráno – nejspíš proto, že jich je milion :D. Tenhle outfit jsem si v hlavě představila hned, jak mi svetr a kalhoty dorazily domů. Oba kousky uvidíte i v zítřejším podzimním haulu! Kombinaci bílé a nude naprosto miluju, přidala jsem ještě kontrastní černé doplňky. Včetně těch mokasín, které mě tlačí, haha, ale zatím jsem si nepořídila žádné jiné.
Jinak krásnou sobotu, moji milí! Já se jdu namalovat, obléknout a vyrážíme na svatbu. Užijte si krásný den! x
---
Good morning <3 I was editing these photos till 1AM last night – probably because I had so many of them :D. I had this outfit in mind since the sweater and the pants arrived to my apartment. I'll show you both of them and much more in tomorrow's autumn haul! I love the combination of white and nude, I also added black accessories to have a little contrast. I also wore these loafers I already told you about (that they're too small), haha, but I haven't bought new ones yet.
Anyways, happy Saturday babes! I'm gonna do my make-up, get dressed and we're heading to the wedding. Have a lovely day! x