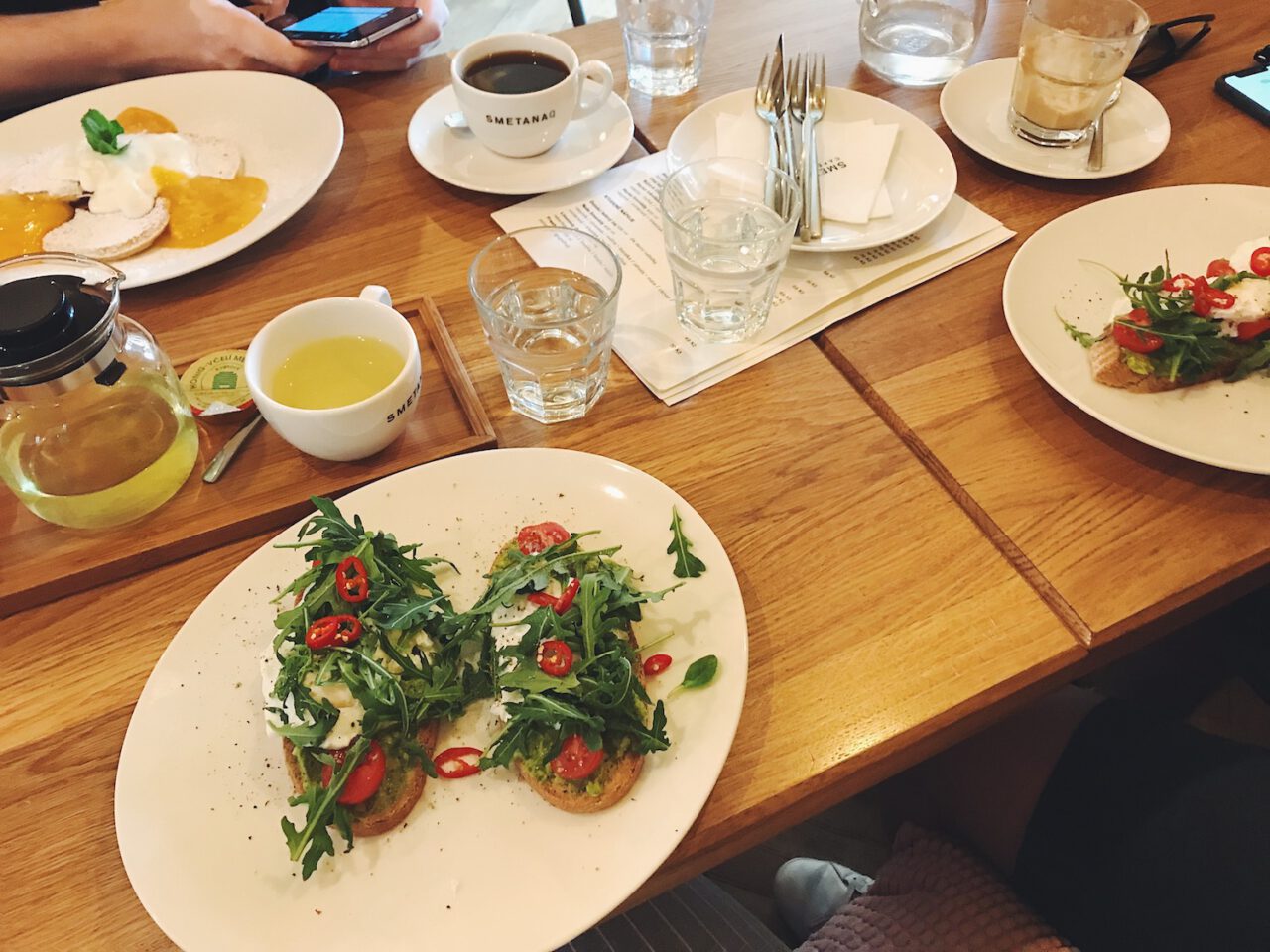 Krásnou sobotu! Ještě mám pro vás nějaké fotky z Toskánska, ale řekla jsem si, že bych je mohla proložit nějakým obyčejným článkem, takže jsem pro vás během dne vyfotila pár fotek na mobil. Ráno jsme chtěli jít běhat, ale nakonec lenost zvítězila, haha. Každopádně jsme měli domluvenou pracovní snídani ve Smetanaqu, takže nejen, že jsme se dobře najedli, ale vyřídili jsme pár důležitých záležitostí ohledně projektu, na kterém teď pracujeme.
---
Happy Saturday! I still have some photos from Tuscany, but I thought I could mix it up a little bit with a random daily post. So here are some iPhone pics from my day. We wanted to go for a run this morning, but the laziness was stronger than us haha. Anyways, we had a breakfast work meeting at Smetanaq today, so we didn't only eat some delicious food, we also discussed some important tasks about the project we've been working on lately.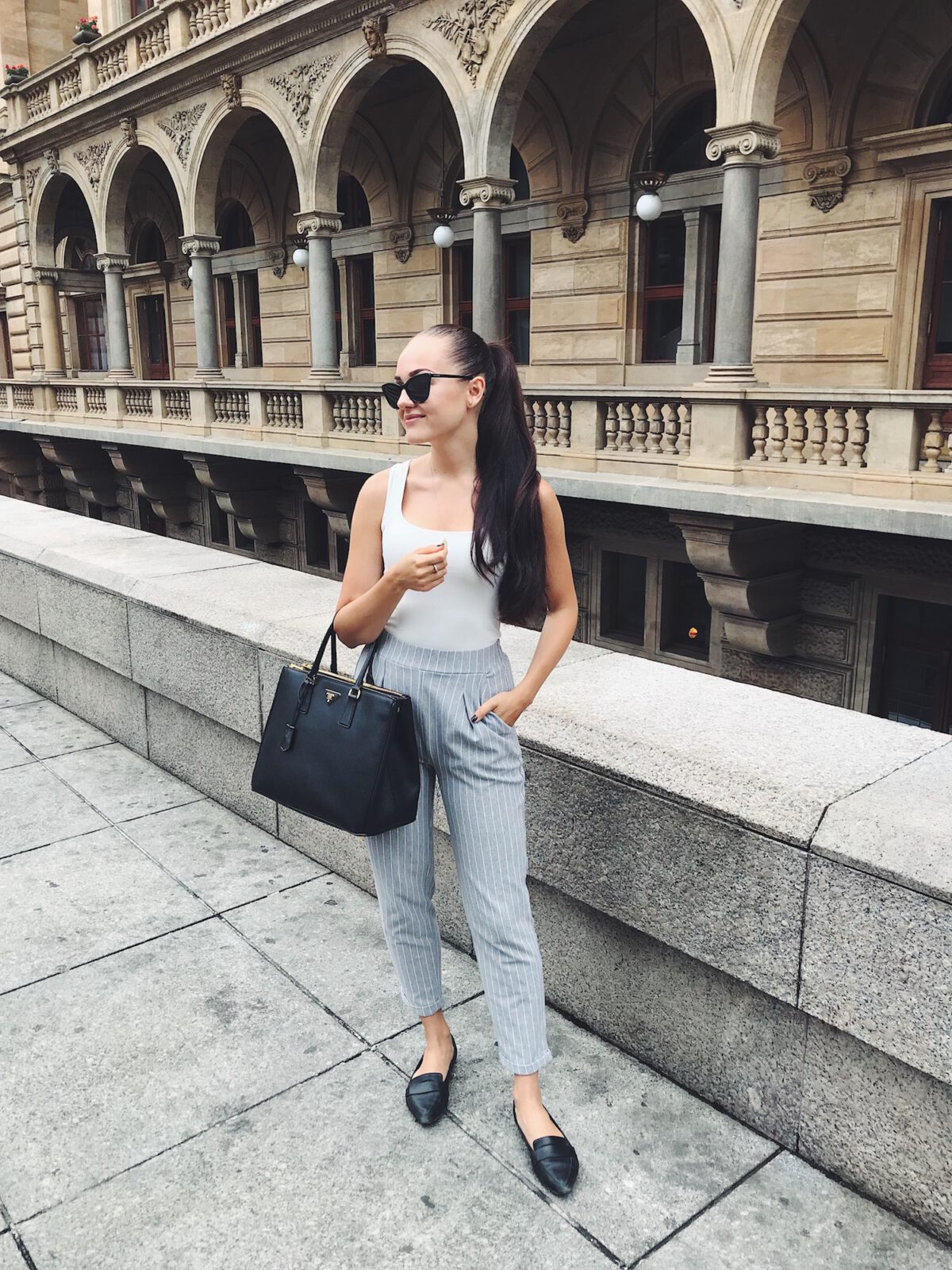 Dnešní outfit 🙂
---
Today's outfit 🙂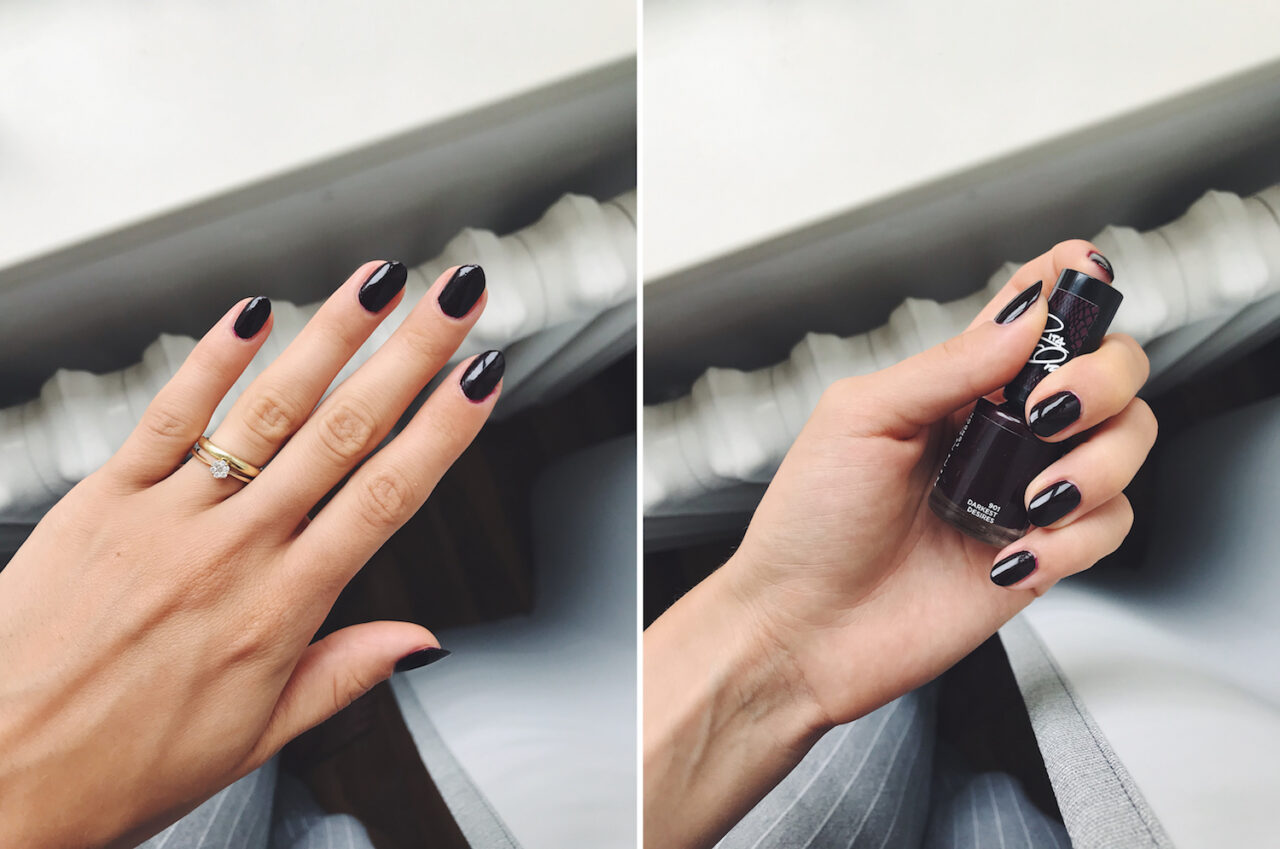 Včera jsem si udělala novou manikúru a po hodně dlouhé době jsem sáhla po jiném laku než po tělovém. Protože už se začínám hrozně těšit na podzim, měla jsem náladu na tuhle tmavě vínovou, vypadá skoro až černě. Poslední dobou mi nejvíc vyhovuje tahle délka nehtů, mám je hodně pevné, takže bych je mohla nosit mnohem delší, ale takhle mi to připadá takové víc elegantní a vlastně i praktičtější. Jestli jste neviděli můj "tutorial" na manikúru, můžete mrknout tady.
---
I did my nails yesterday and I surprisingly chose a different color than nude. I'm so excited about the upcoming fall so I was in the mood for this dark Burgundy color, it almost looks black. Lately I've been really enjoying this length, my nails are very strong so I could wear them a lot longer, but I think this looks much more elegant and it's just more practical overall. If you haven't seen my manicure "tutorial", you can check it out here.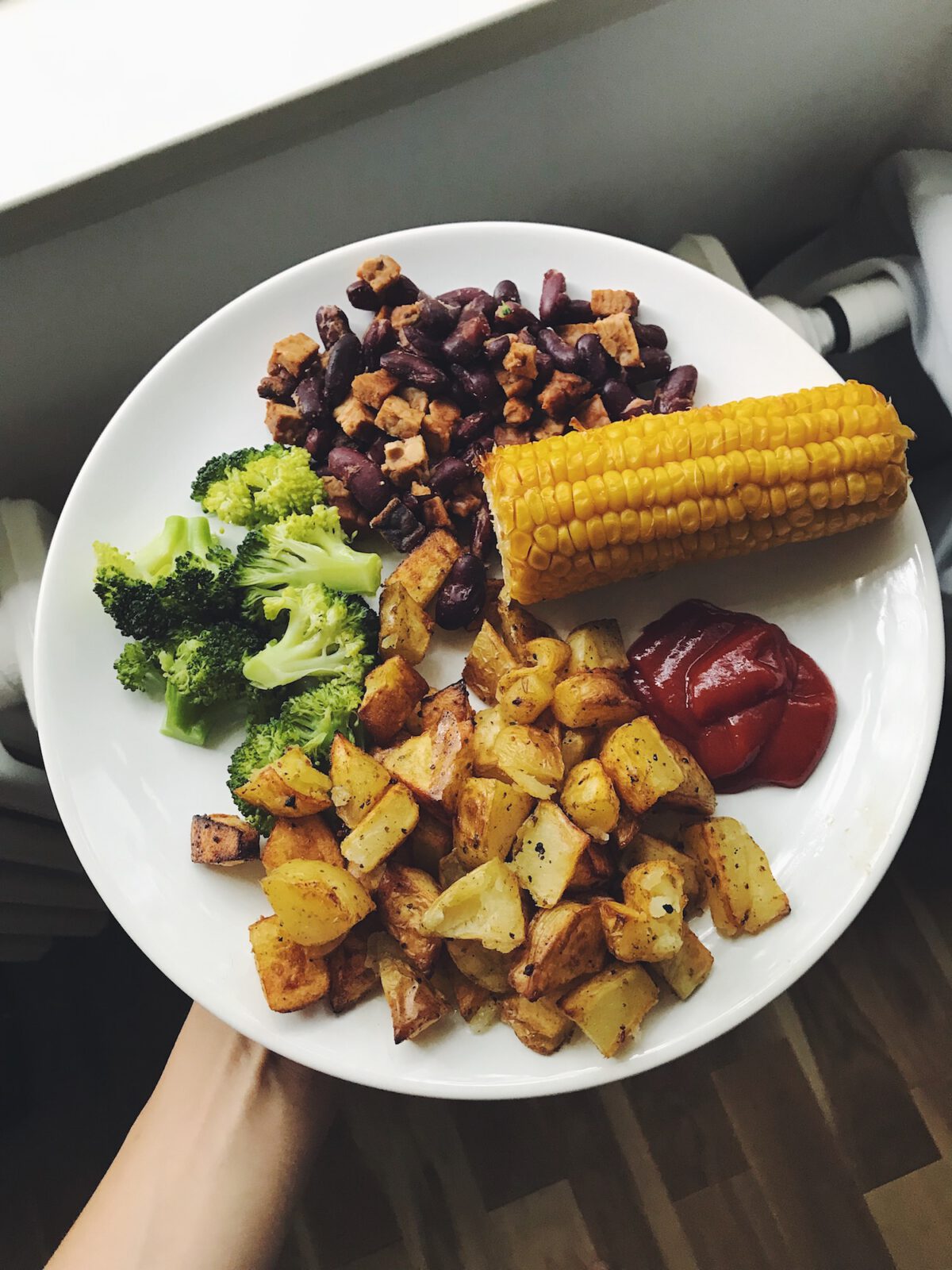 Dnešní oběd – pečené brambory, brokolice, uzený tempeh s červenými fazolemi a kukuřice 🙂
---
Today's lunch – baked potatoes, broccoli, smoked tempeh with red beans and corn 🙂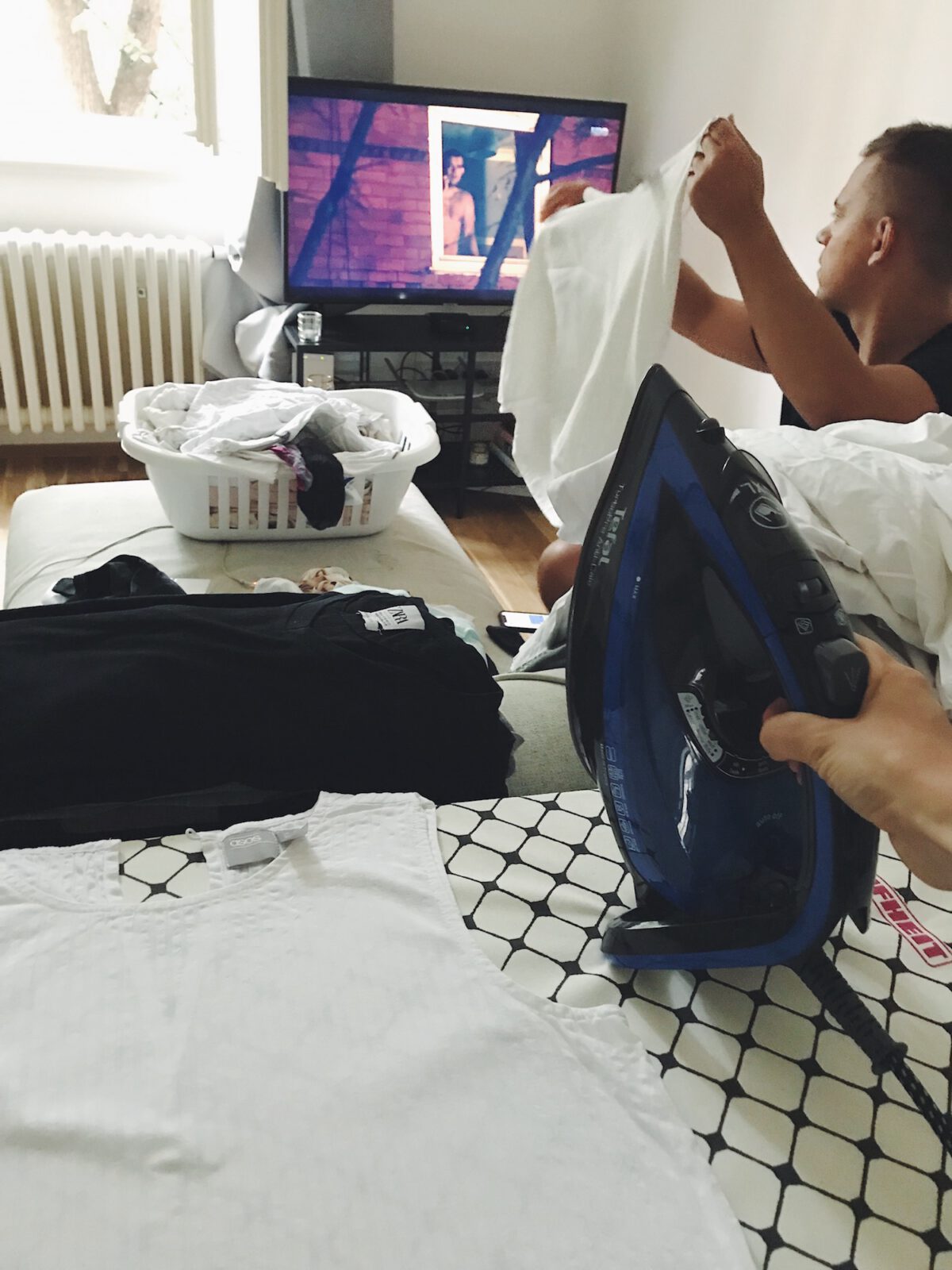 Co nemám ráda na cestování jsou rozhodně ty hromady prádla po návratu domů. Žehlení je moje nejmíň oblíbená domácí práce ze všech, ale kdy jindy se do toho vrhnout než během propršeného dne. Pustili jsme si k tomu seriál Years and Years od HBO, na který jsme začali koukat včera večer.
---
What I really don't like about traveling is the amount of laundry after you get back home. Ironing is definitely my least favorite thing to do, but a rainy day is the best to get it done. We were watching a new series from HBO called Years and Years, we started watching it last night.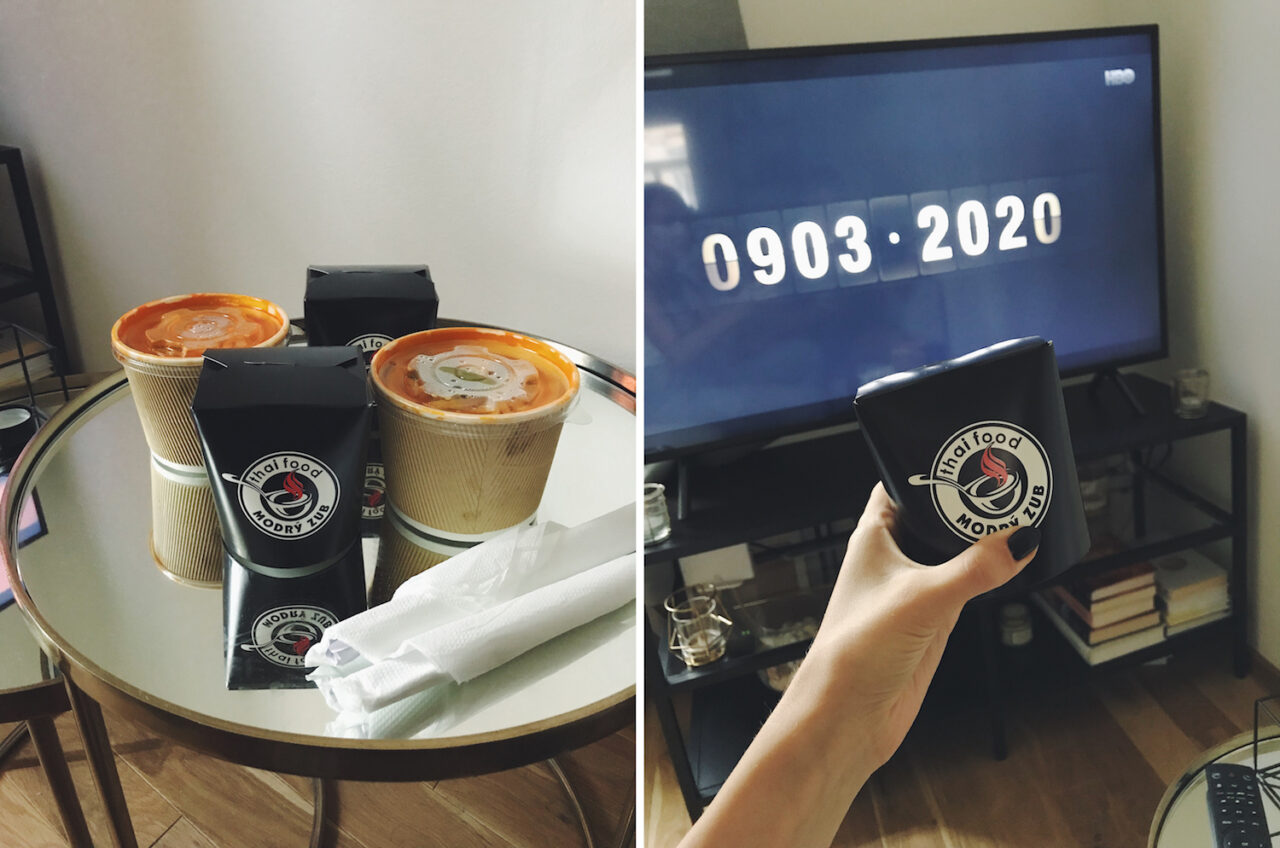 A protože jsme blázni, tak jsme ho dneska i dokoukali 😀 Ale na naši obranu má jen 6 dílů. K tomu poslednímu jsme si dali večeři – červené kari z Modrého Zubu v Dlouhé. Každopádně seriál doporučujeme všema deseti, obzvlášť, pokud máte rádi třeba Black Mirror od Netflixu. Co jste dnes dělali vy? <3
---
And because we're crazy, we finished the series today 😀 But it only has six episodes. We enjoyed the last one with a red curry from a Thai restaurant. Anyways, it's a great series and we definitely recommend it, especially if you like Black Mirror from Netflix. How was your day babes? <3