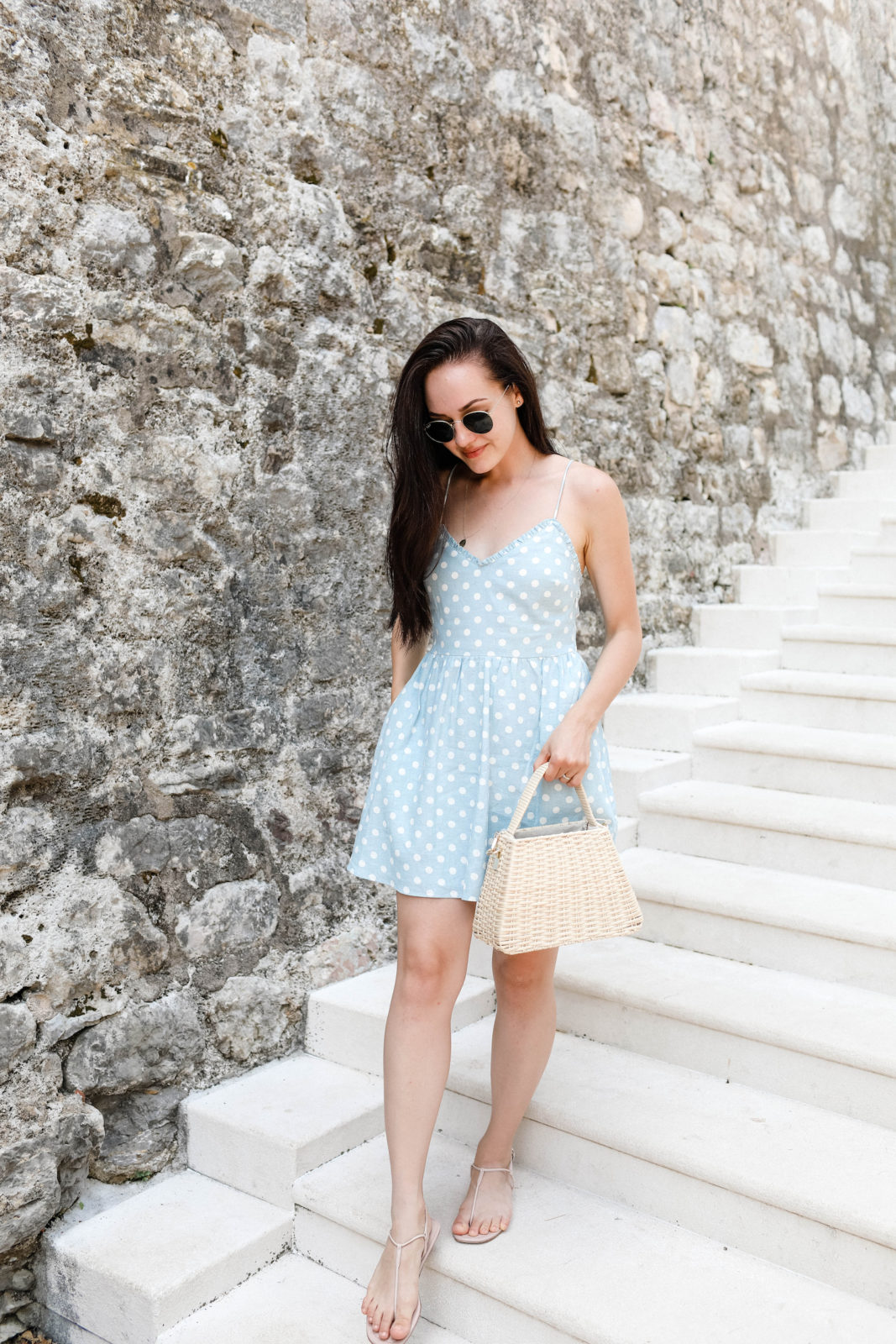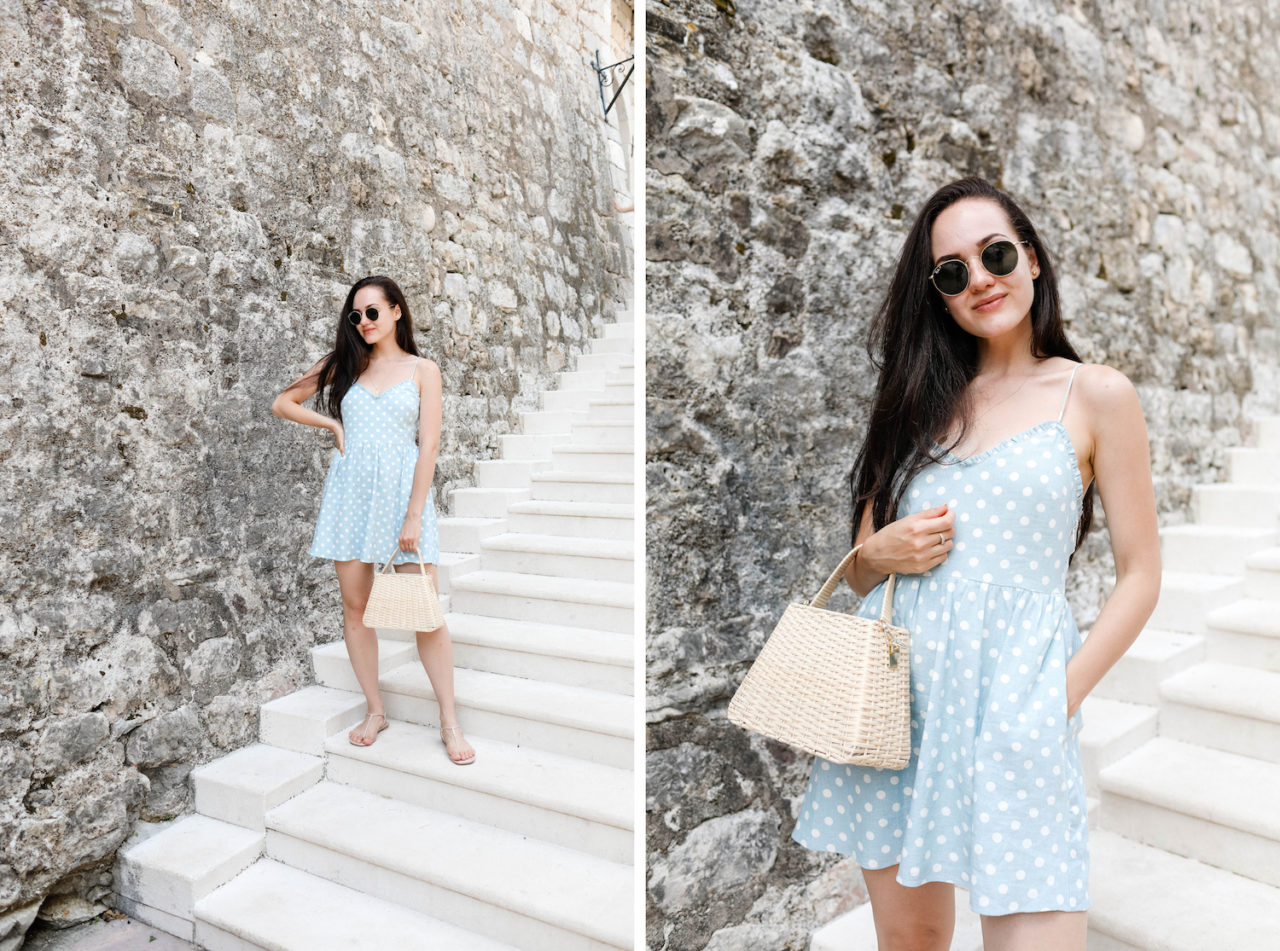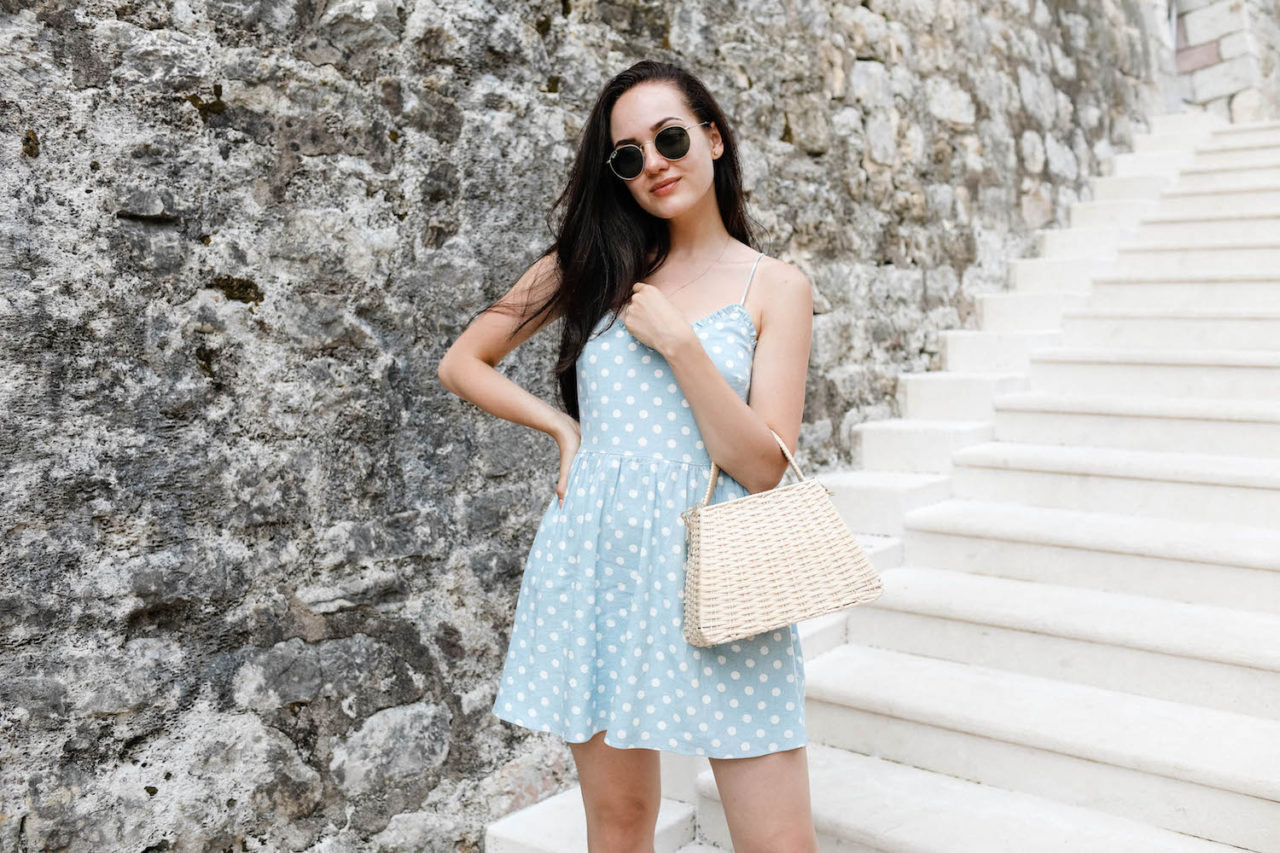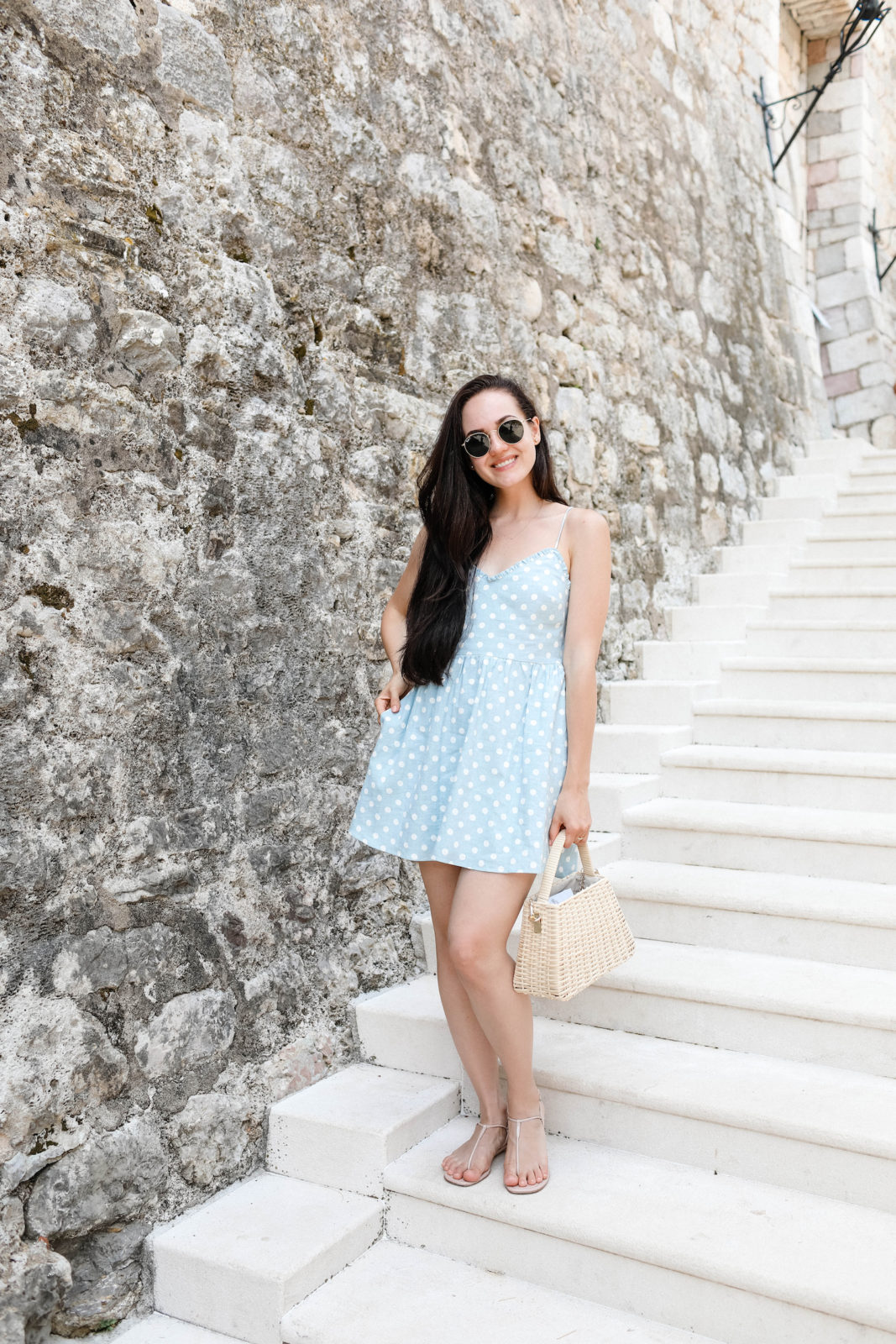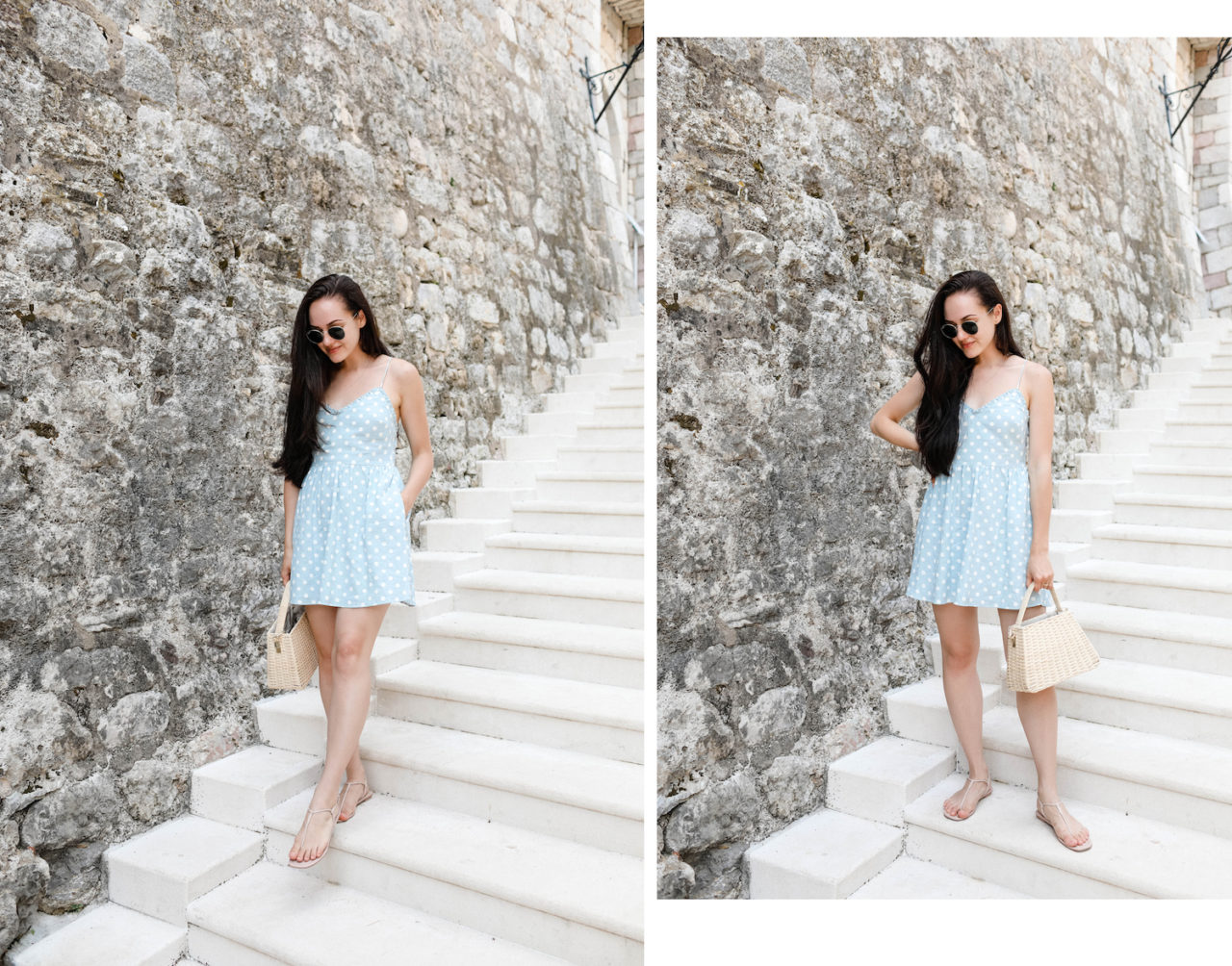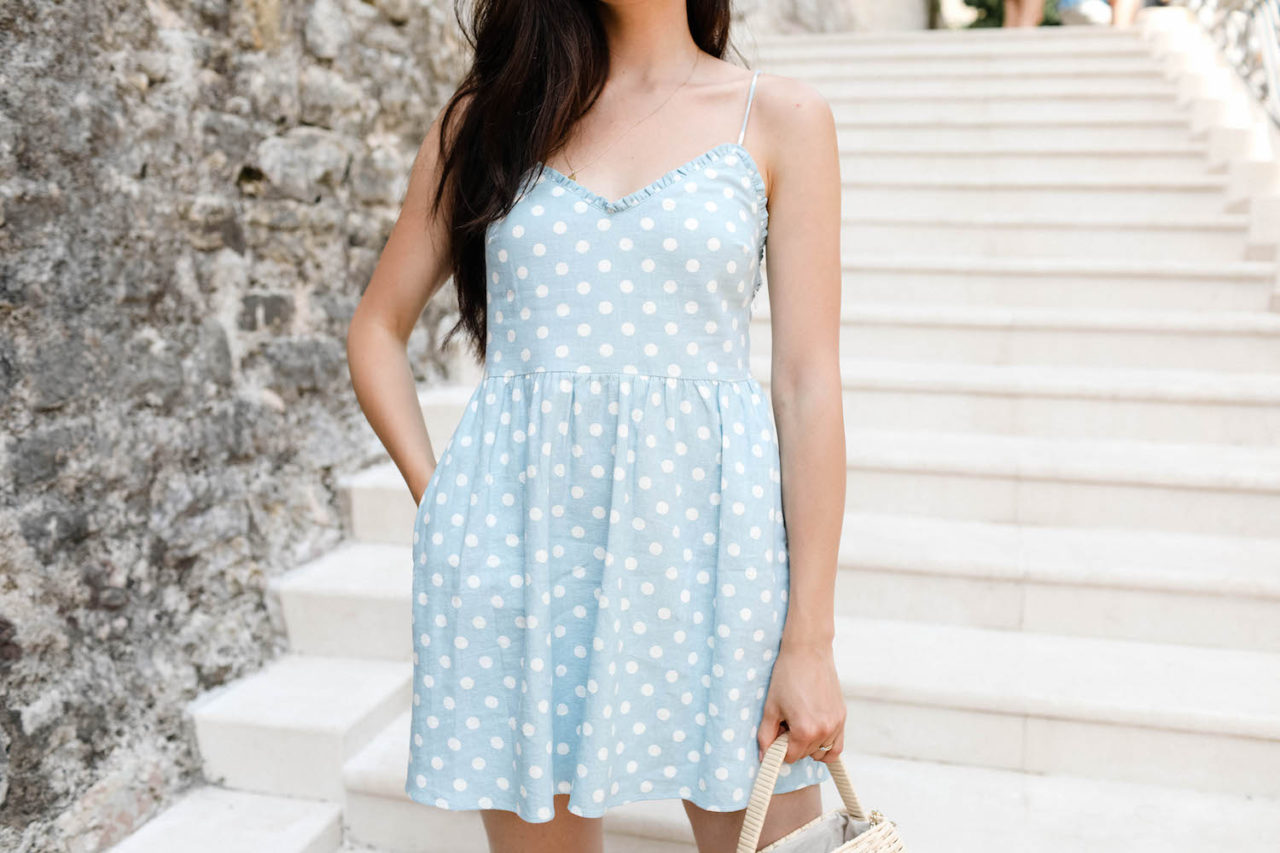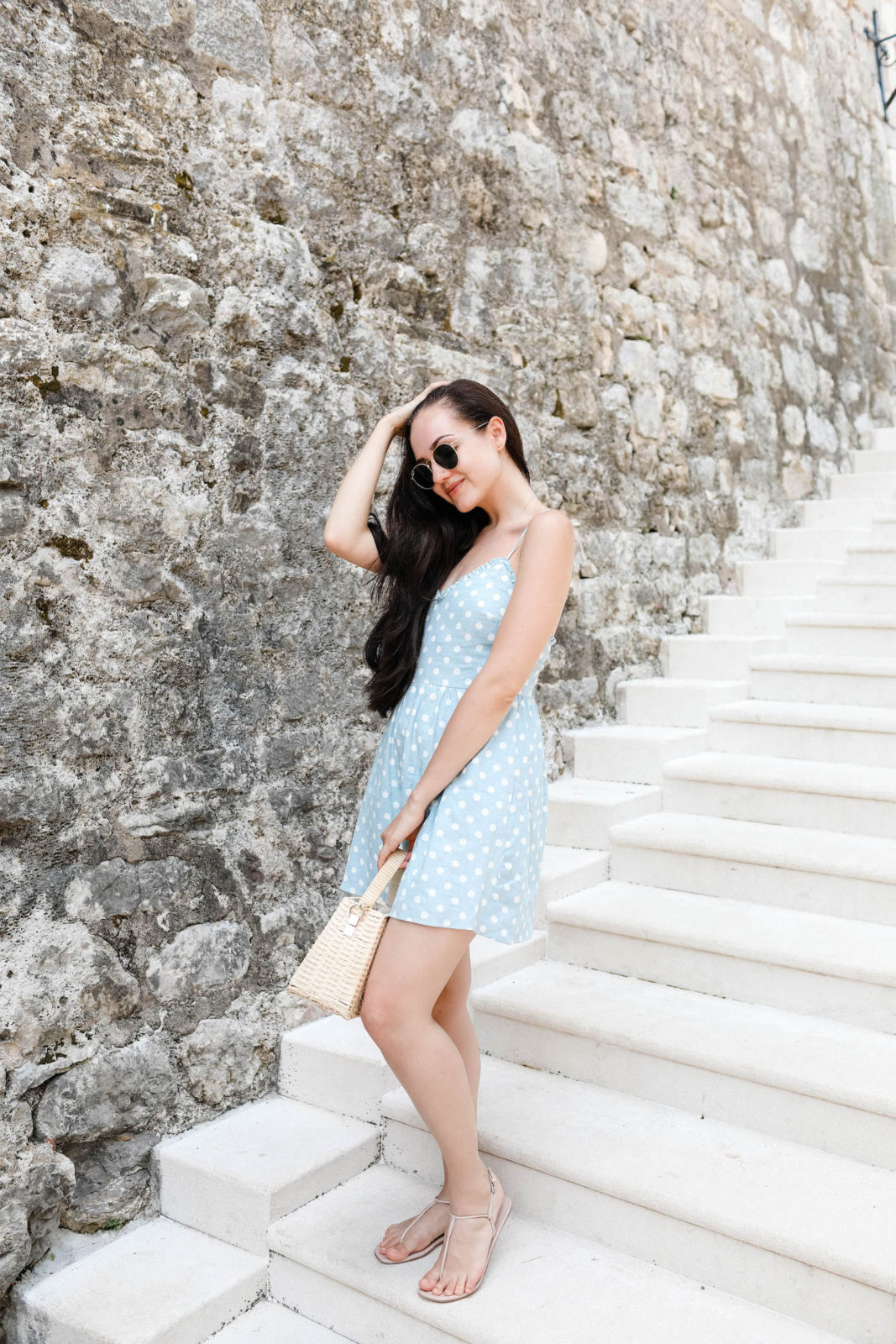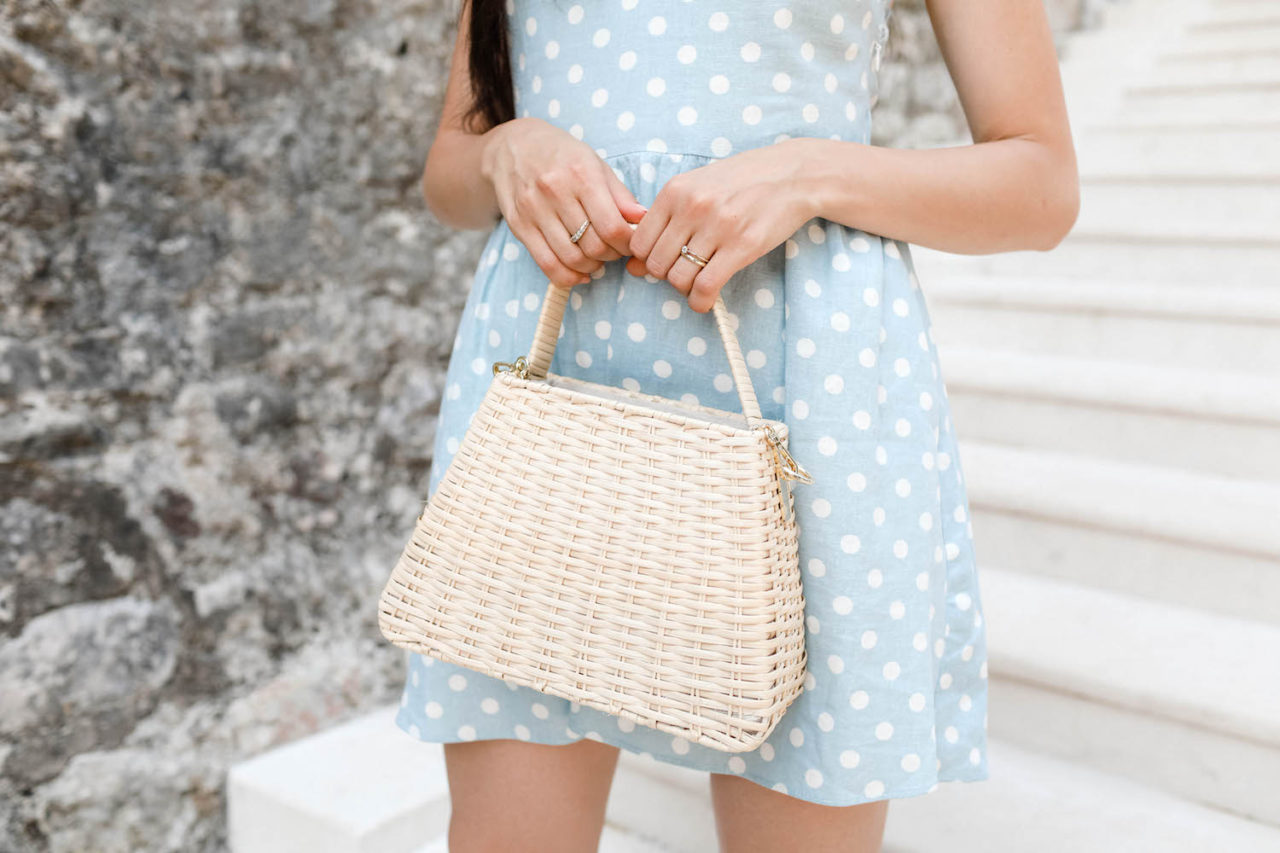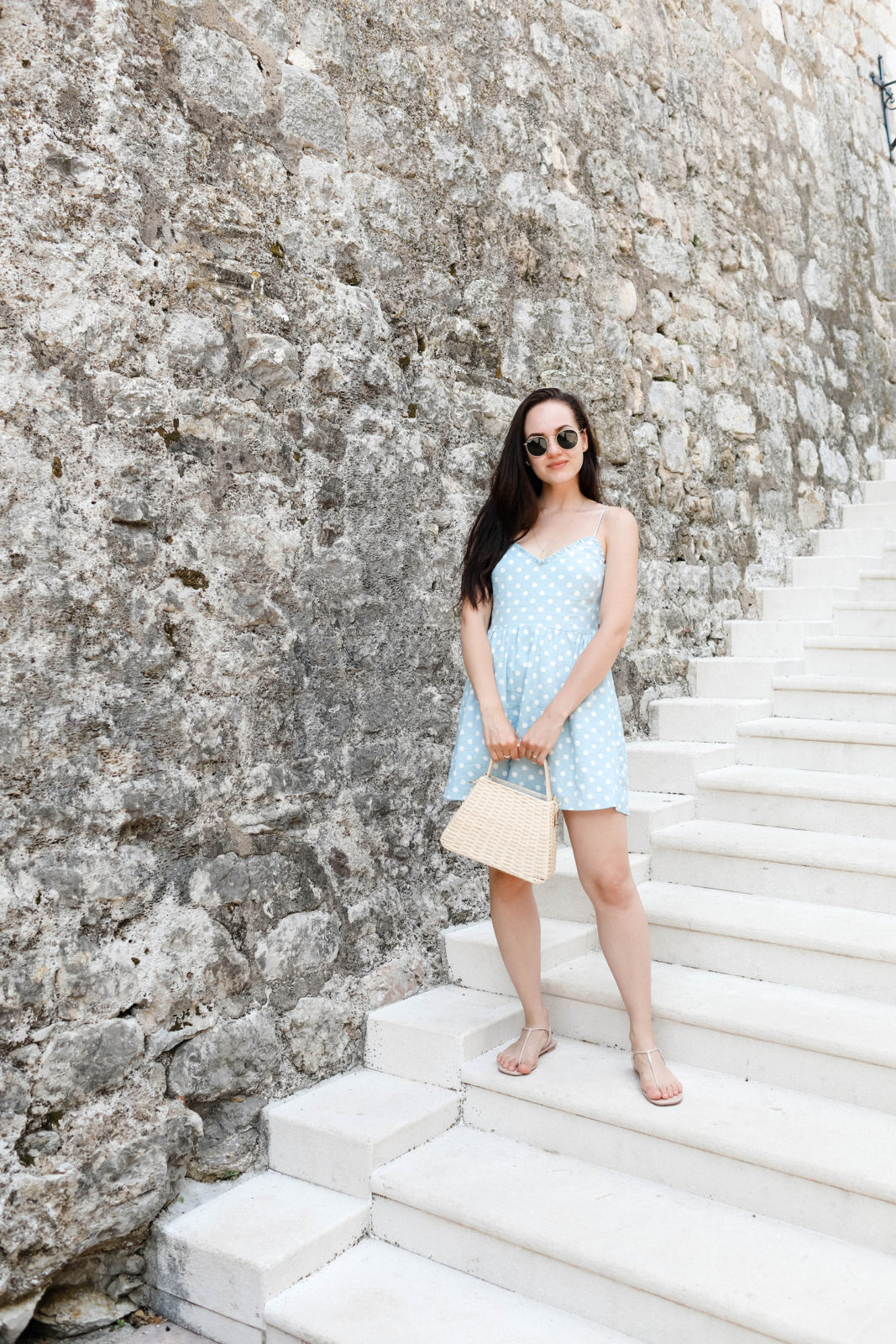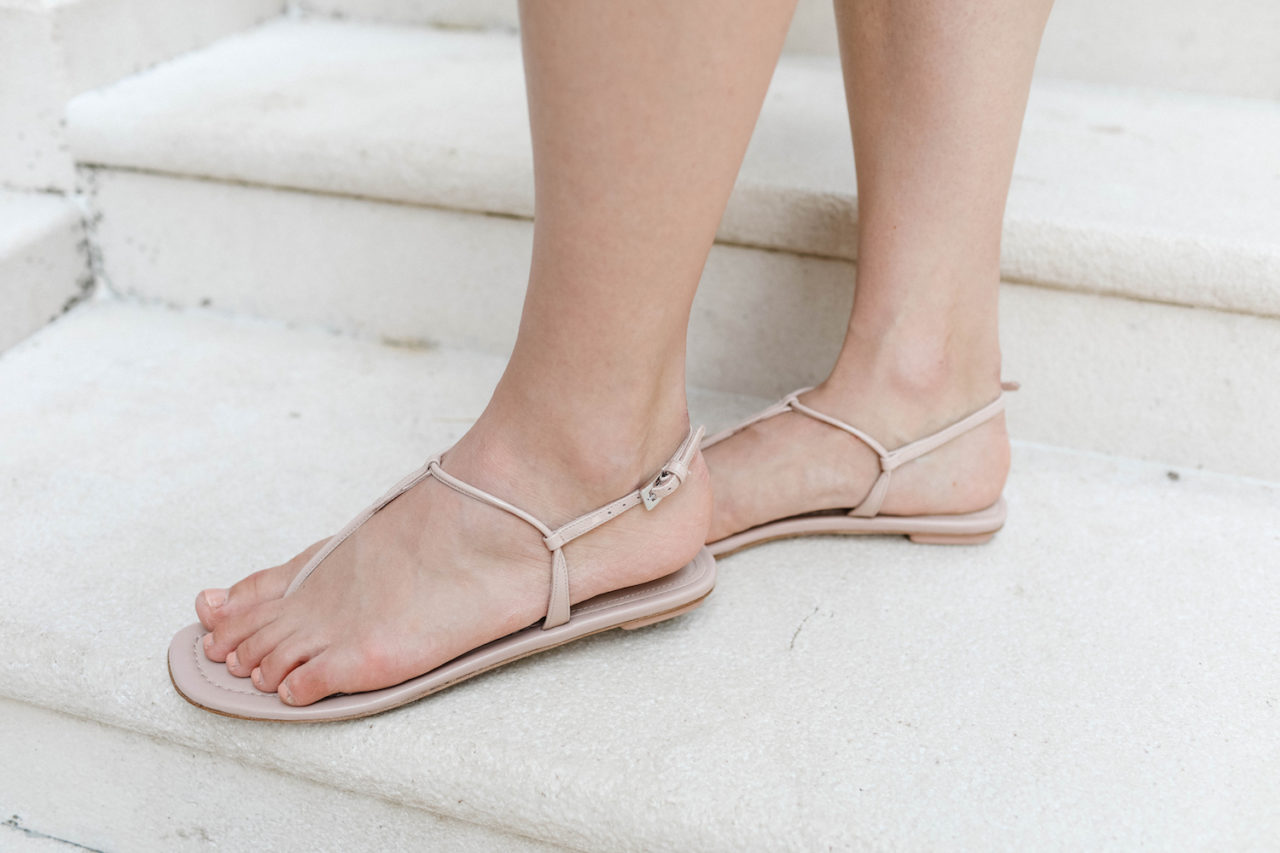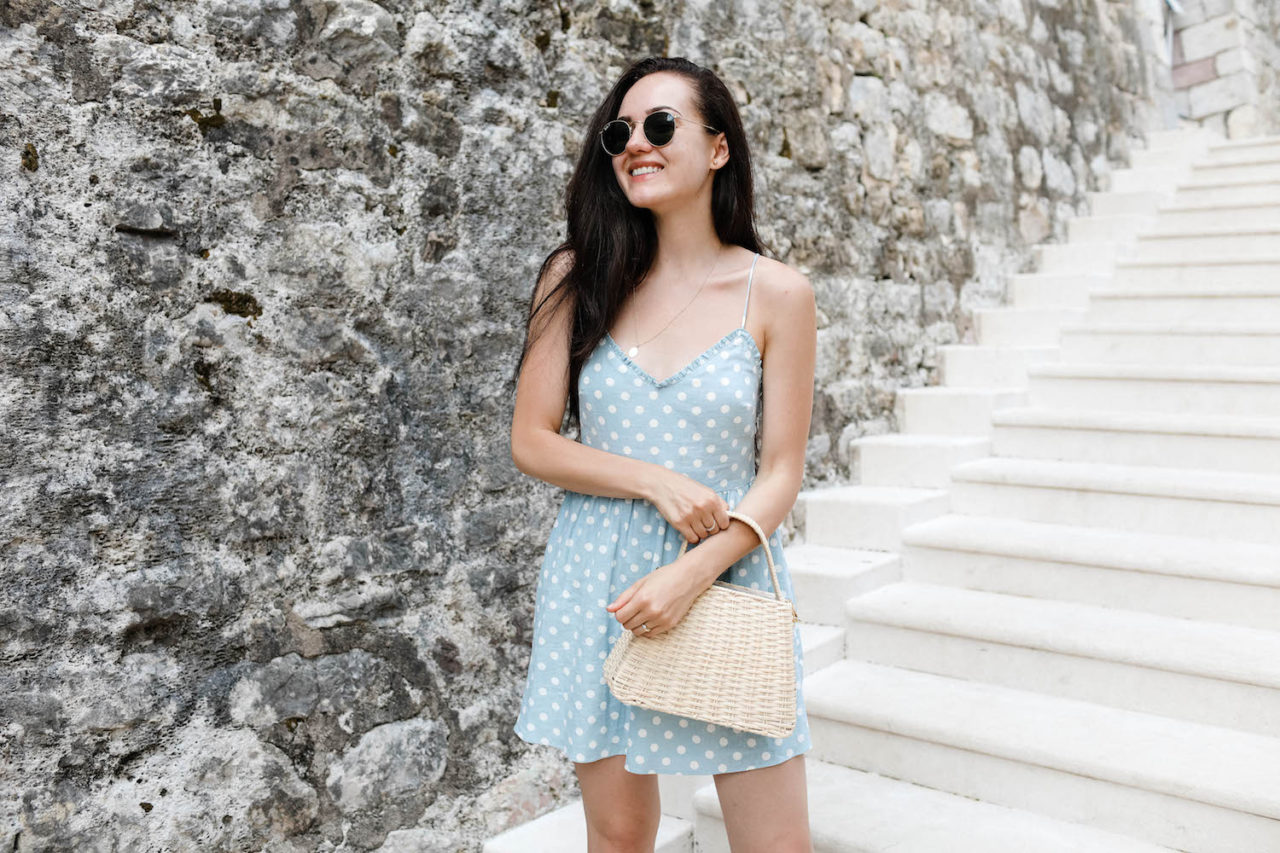 Šaty Zara (podobné tady, tady nebo tady)/ kabelka Zara (podobná tady nebo tady) / brýle tady / boty Prada (tady), podobné levnější tady
Můj outfit z minulého týdne! Tentokrát je trochu hravější, než na co jste u mě nejspíš zvyklí. Tyhle šaty jsem si kupovala před pár měsíci a z nějakého důvodu mě zaujaly na první pohled, zamilovala jsem se hlavně do té barvy. Jsou takové roztomilé a dívčí, mají perfektní střih a navíc mají i kapsy. Protože jsou samy o sobě docela výrazné, zkombinovala jsem je s nude sandálky a proutěnou kabelkou.
Jinak krásné úterý všem! Před chvílí jsem se vzbudila, rovnou jsem si sedla k počítači a zatím vůbec nevím, co budeme dnes dělat. Má být celý den zataženo, takže na pláž to asi nebude, ale počkám, až se vzbudí zbytek party a domluvíme se. Užijte si den <3
---
An outfit from last week! This time it's a bit more fun than what you're probably used to. I bought this dress a few months ago and for some reason I fell in love with it immediately, especially the color. It's so cute and girly, the cut is perfect and it also has pockets. It was a statement piece so I combined it with nude sandals and a straw bag.
Anyways, happy Tuesday everyone! I just woke up, now I'm sitting with my laptop on the balcony and I have no idea what we're gonna do today yet. It's supposed to be cloudy all day so we probably won't go to the beach, but I'll wait for the rest of the group to wake up and we'll decide. Have a lovely day <3