Během 4 dní v Dubaji jsme stihly tolik aktivit, kolik bychom normálně stihly tak během dvoutýdenní dovolené. Něco jste na blogu už viděli, něco jste mohli vidět v prvním vlogu (druhá část vyjde teď o víkendu!), každopádně jsem prošla kartu na foťáku a dala dohromady trochu ucelenější post o několika (zdaleka ne všech) aktivitách, které jsme v Dubaji dělaly.
---
We had so many activities during our 4 days in Dubai that it felt like a two-week vacation. I already showed you some of them in my previous posts, you could also see some of them in the first vlog from Dubai (the second part will be up this weekend!), but anyways, I went through my memory card and I decided to make a more detailed post about the things we did in Dubai.
Miracle Garden
Během našeho prvního dne jsme po pár hodinách v Nikki Beach vyrazily do Miracle Garden. Je to taková obrovská květinová zahrada plná nejrůznějších (obrovských) květinových soch, květinových brán a v podstatě všeho, co si dokážete představit.
---
Miracle Garden was our second stop on our first day (after Nikki Beach). It's a huge flower garden full of giant flowery sculptures, gates and pretty much everything you can imagine.
The Green Planet
Druhý den ráno naší první zastávkou byla botanická zahrada Green Planet. Uprostřed zastřešeného komplexu je tenhle obrovský strom, kolem kterého zahradu scházíte dolů. Kousek od zahrady je tzv. City Walk plný obchůdků a různých restaurací. My jsme si daly výborný oběd v Mitts&Trays 🙂
---
On our second day, our first stop was the botanic garden called Green Planet. There's this huge tree inside and you're walking your way down around it. Next to the garden there's a part called City Walk, which is full of shops and different restaurants. We had a lovely lunch at Mitts&Trays 🙂
Arabian Adventures
O úžasném zážitku z pouště jsem už psala v samostatném článku. Bylo to úžasný! <3
---
I already talked about our desert adventures in a separate post. It was awesome <3
At The Top – Burj Khalifa
Když je člověk v Dubaji, neměl by si nechat ujít návštěvu Burj Khalifa, nejvyšší budovy světa! My jsme bohužel neměly moc štěstí na počasí, takže výhled nebyl úplně ideální, ale i tak jsme si to užily!
---
When you're in Dubai, Burj Khalifa is something you shouldn't miss! We weren't very lucky with the weather so the view was not the best, but it was still nice!
Atlantis The Palm
A nakonec nám ani nevadilo, že nám celý třetí den propršel, protože jsme si ho užily i v hotelu Atlantis The Palm. Je to takový samostatný svět uprostřed Dubaje, v obrovském hotelovém komplexu jsou i obchody, nejrůznější restaurace (v jedné z nich jsme si daly naprosto neskutečný oběd), akvárium a taky velký vodní park, do kterého jsme se ale kvůli počasí nepodívaly.
---
And eventually we didn't mind it was rainy the whole day because we spent our afternoon inside the Atlantis The Palm hotel. It's like a whole new world inside Dubai, it's a huge hotel complex full of shops, different restaurants (we had such an amazing lunch in one of the restaurants), a giant aquarium and a big adventure park, which we didn't visit due to the weather.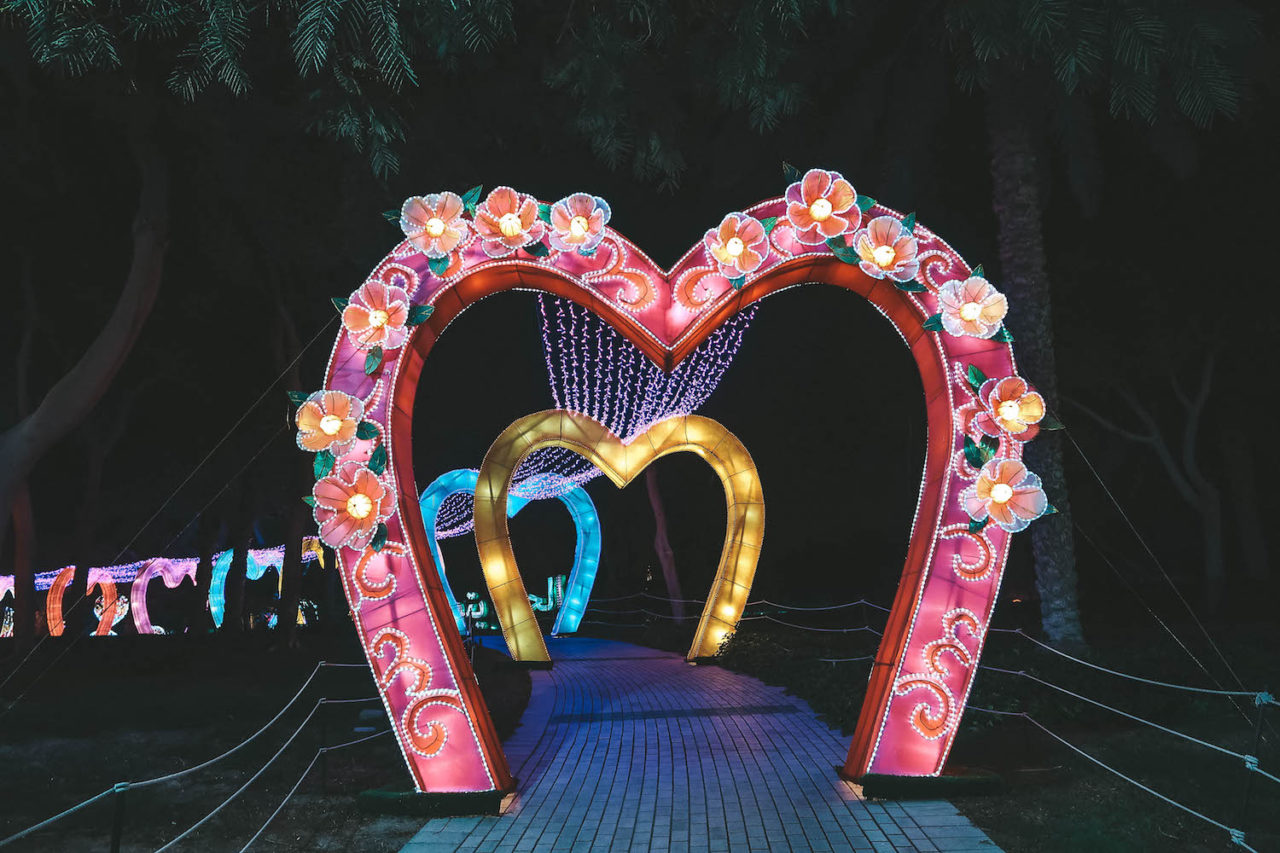 Glow Garden
Trochu bláznivější aktivitou byl tenhle svítící park, jehož součástí byl i Dinopark, takže když cestujete s dětmi (nebo s Terkou, haha), určitě by z toho byly nadšené. V jiném článku vám ukážu zase trochu jinou část Dubaje 🙂 Užijte si víkend!
---
One of the funnier activities was this glow park that also has a Dinopark inside, so if you're traveling with kids (or my friend, haha), they're gonna be thrilled. I'll show you a bit different side of Dubai in one of my next blog posts 🙂 Have a lovely weekend!
*ve spolupráci s Dubai Tourism