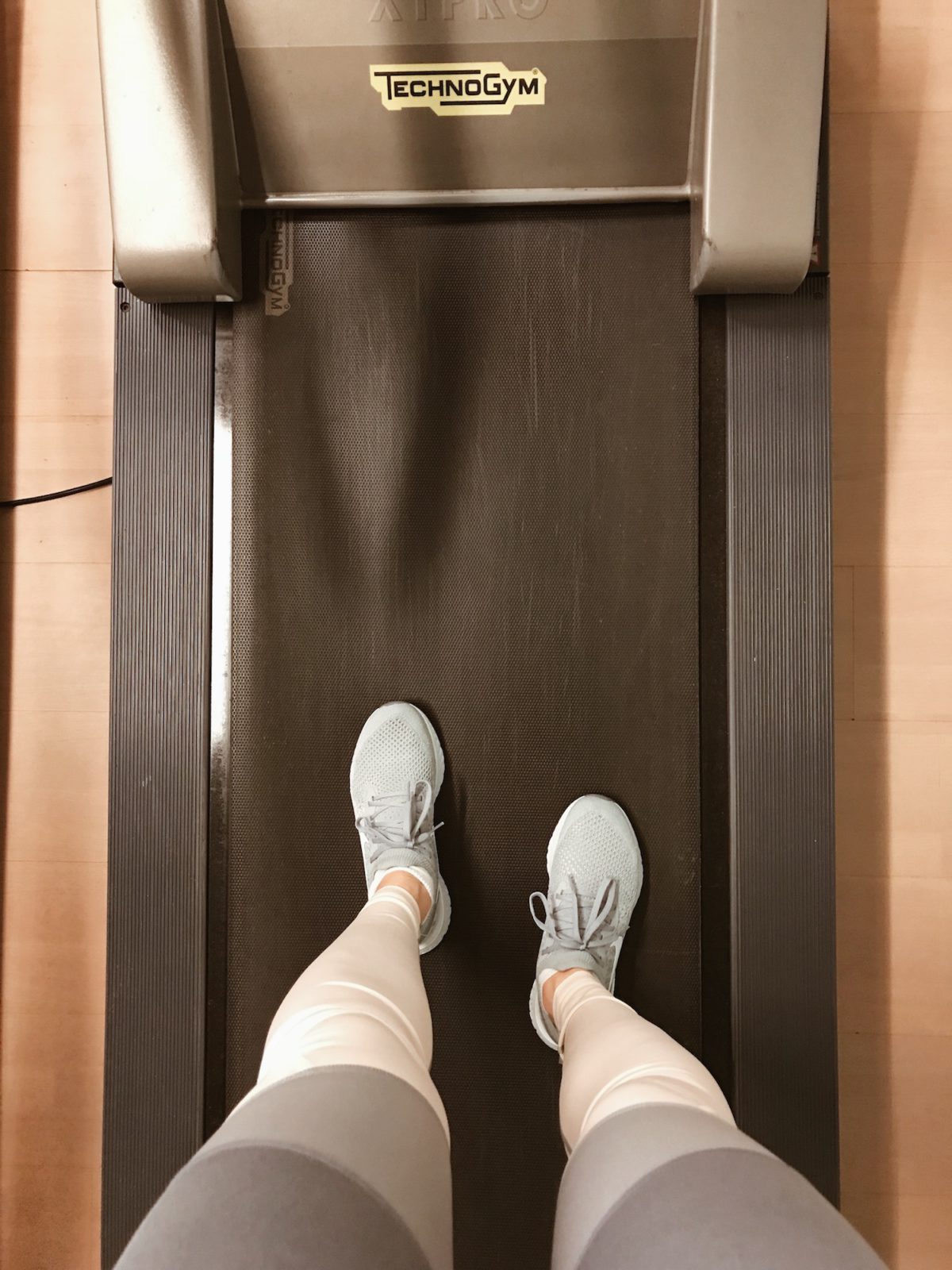 Krásnou sobotu! Jaký jste měli den? My jsme hned ráno vyrazili do fitka a zacvičili si (= nejlepší způsob, jak začít den! Vždycky se po ranním cvičení cítím tak dobře!). Potom jsme si dali velkou snídani/oběd a vrhli se na úklid celého bytu. Není nad to, když je všude hezky čisto, sice to nikdy moc dlouho nevydrží, haha, ale miluju to. A když se na to vrhneme oba dva, máme celý byt uklizený během chvíle.
---
Happy Saturday! How was your day? We went to the gym in the morning and did a quick workout (= the best way how to start your day! I feel so damn good when I exercise in the morning!). Then we had a big breakfast/lunch and then cleaned the whole apartment. It's such a good feeling to have a nice and clean home. It won't last long, haha, but I love it. And when we do it together, it's so quick!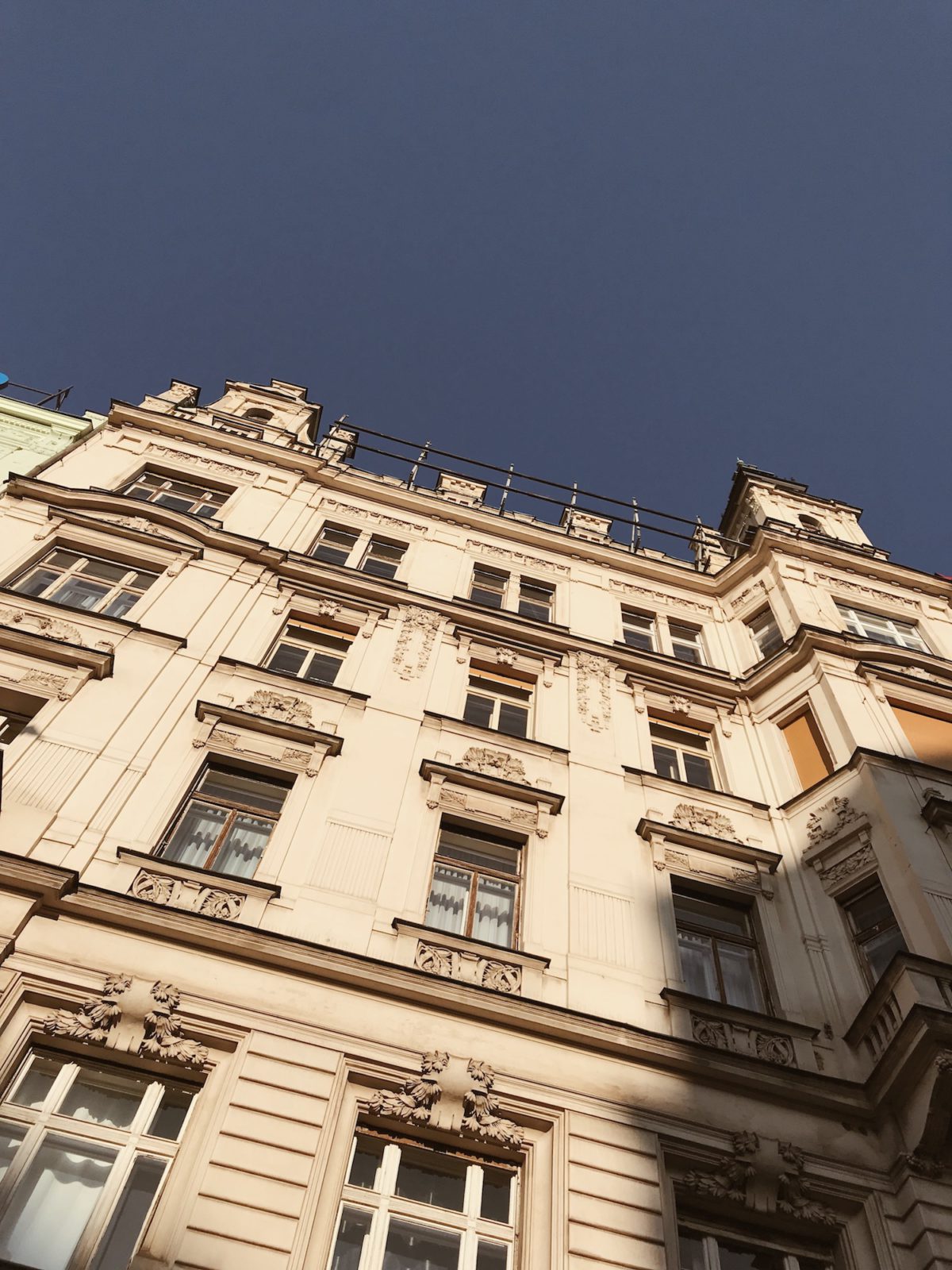 Potom jsme samozřejmě museli vyrazit na procházku! Posledních pár dní chodíme vlastně každý den, protože to počasí je prostě naprosto neuvěřitelné. Kéž by to už vydrželo a přišlo rovnou jaro 🙂
---
Then we just had to go for a walk! We've been doing that every day lately, the weather is absolutely fantastic. I wish it's gonna stay like this and the spring will come soon 🙂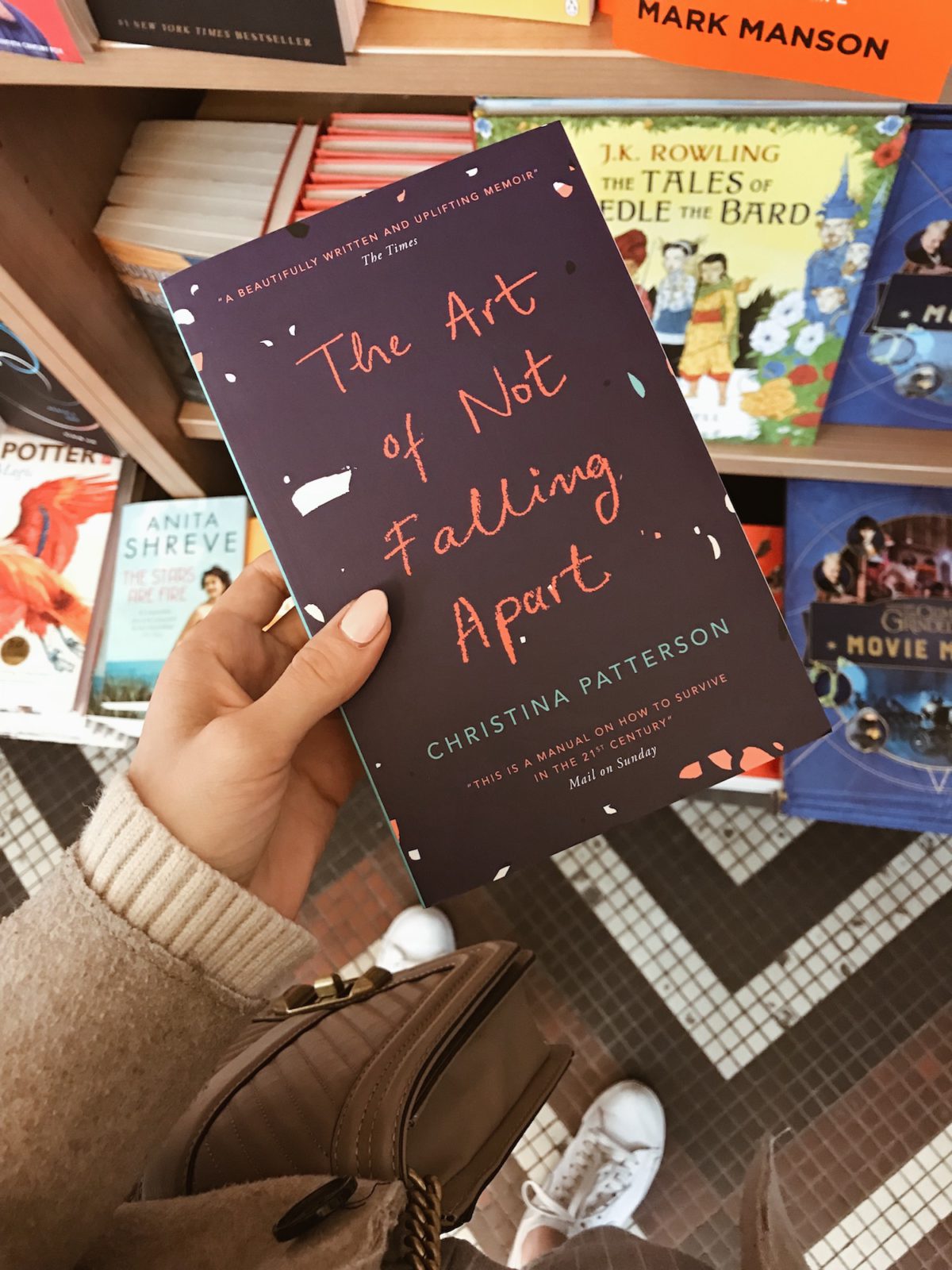 Během naší procházky jsme se skočili podívat i do knihkupectví a oba si ulovili nějaké nové knížky. Já jsem po delší době měla náladu si koupit něco jiného než seberozvojovou literaturu. Už jsem tím trochu přehlcená, protože vlastně poslední rok nečtu skoro nic jiného, a i když to miluju, čas od času je prostě třeba to něčím osvěžit, takže jsem si koupila dva romány a už se těším, až se dneska večer začtu!
---
We went to a bookshop as well and we both bought some new books. I was craving for something different this time, I've always been reading books about spirituality and self-development, but even though I love it, sometimes I just have to mix it up a little bit so I bought two novels and I can't wait to start reading them tonight!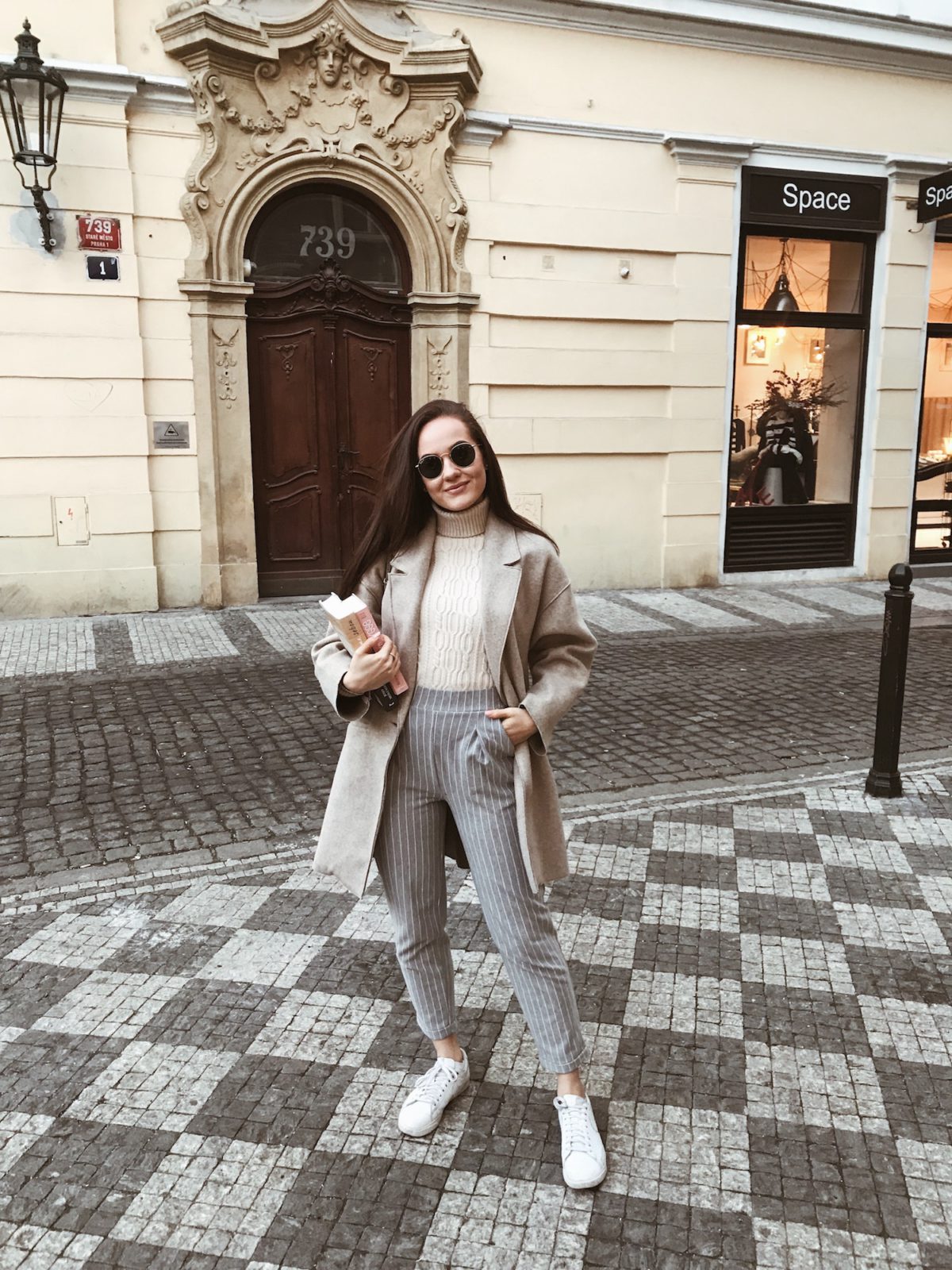 Můj dnešní outfit – kabát & svetr – Zara, kalhoty – Stradivarius, boty – Nike 🙂
---
Today's outfit – coat & sweater – Zara, pants – Stradivarius, sneakers – Nike 🙂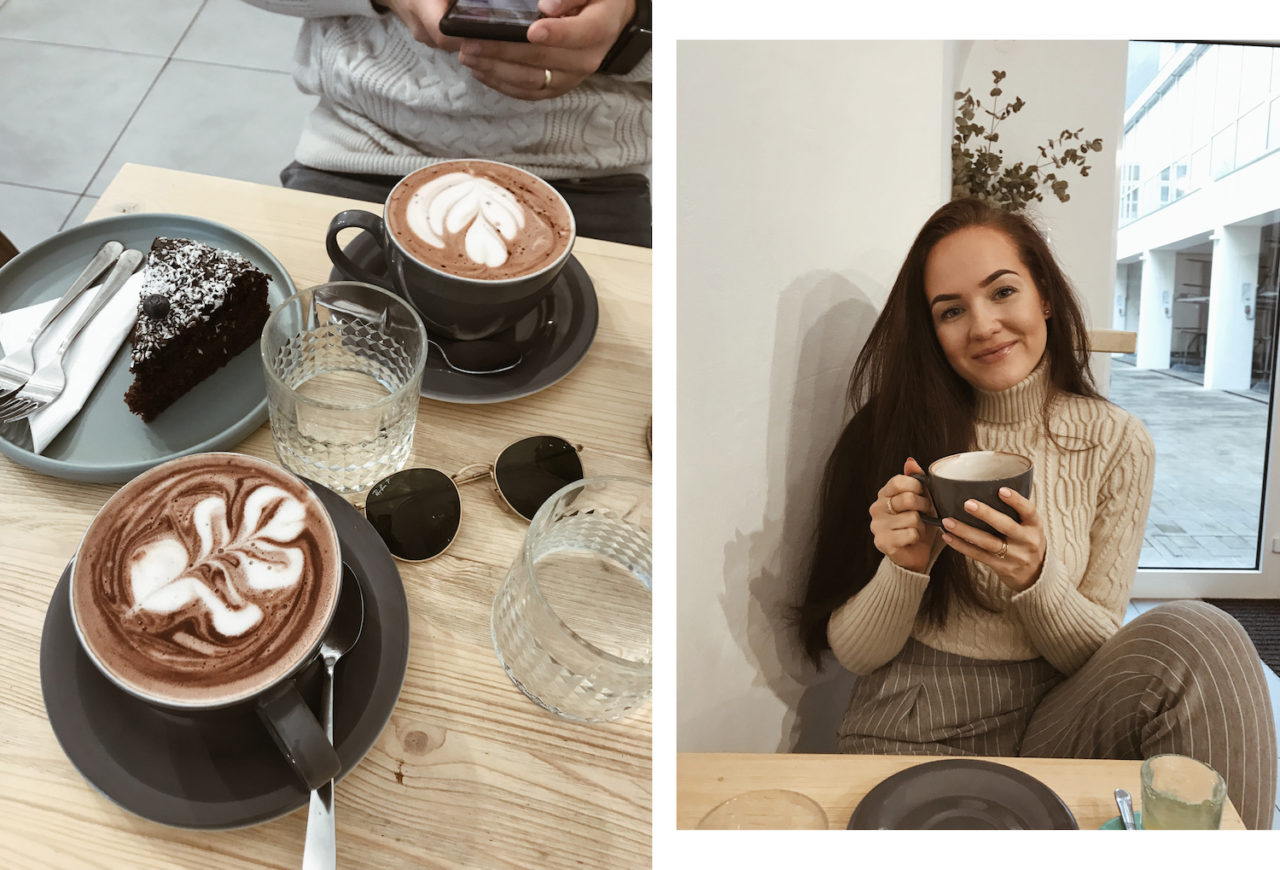 Anetka mě naučila na výborné kakao ve Spellu, a protože jsme byli poblíž, musela jsem na něj Vildu vzít!
---
I fell in love with a hot cocoa at Spell and since we were in the neighborhood, I had to take my man there!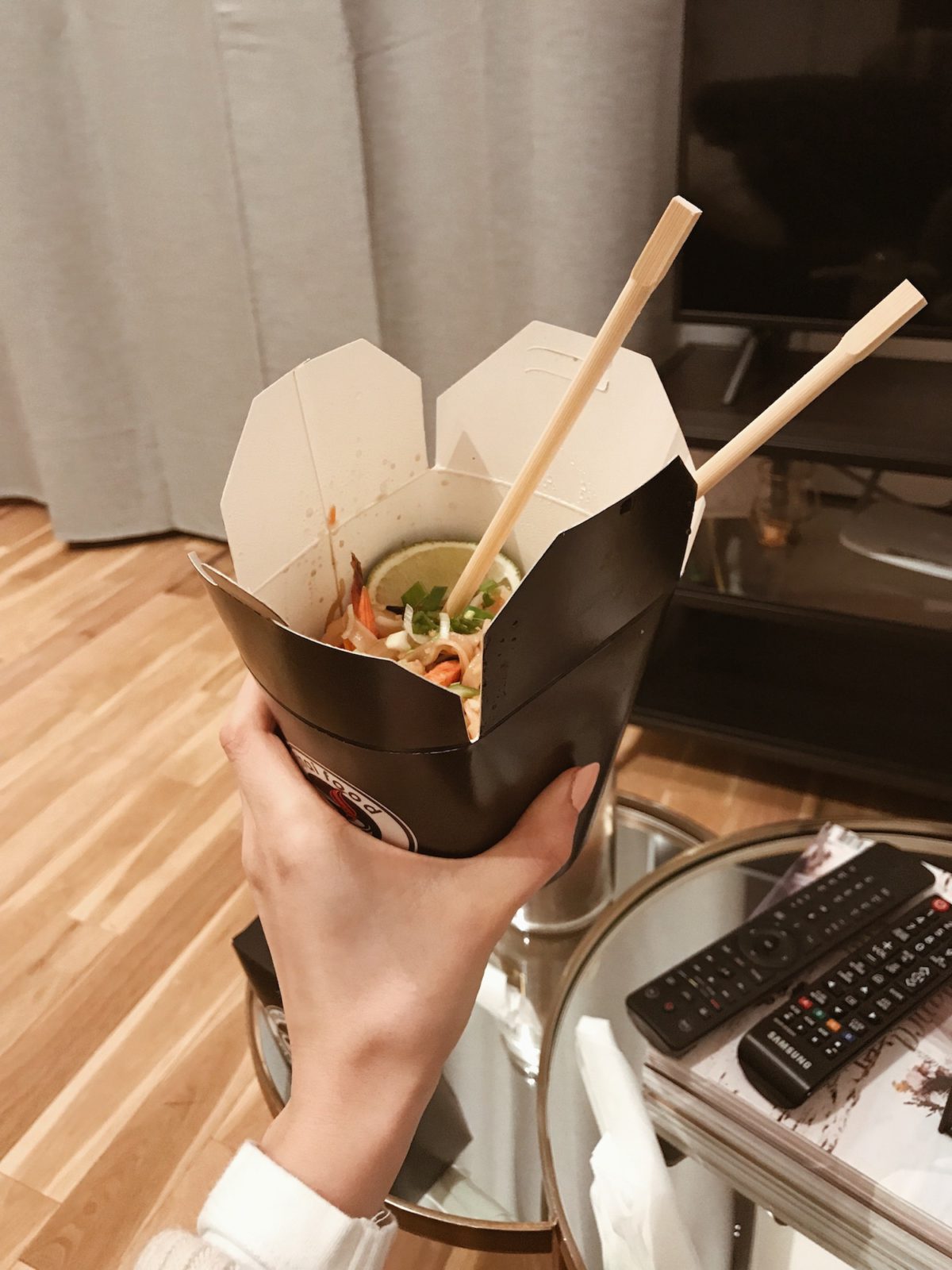 A asi pro vás nebude překvapením, že jsme trochu závislí na pad thai z Modrého Zubu, takže jsme si pro něj zašli cestou domů a dali si ho k večeři. Neskutečná dobrota!
---
And you won't be surprised that we're addicted to pad thai from Modrý Zub restaurant, so we grabbed some to-go on our way home and had it for dinner. Yummy!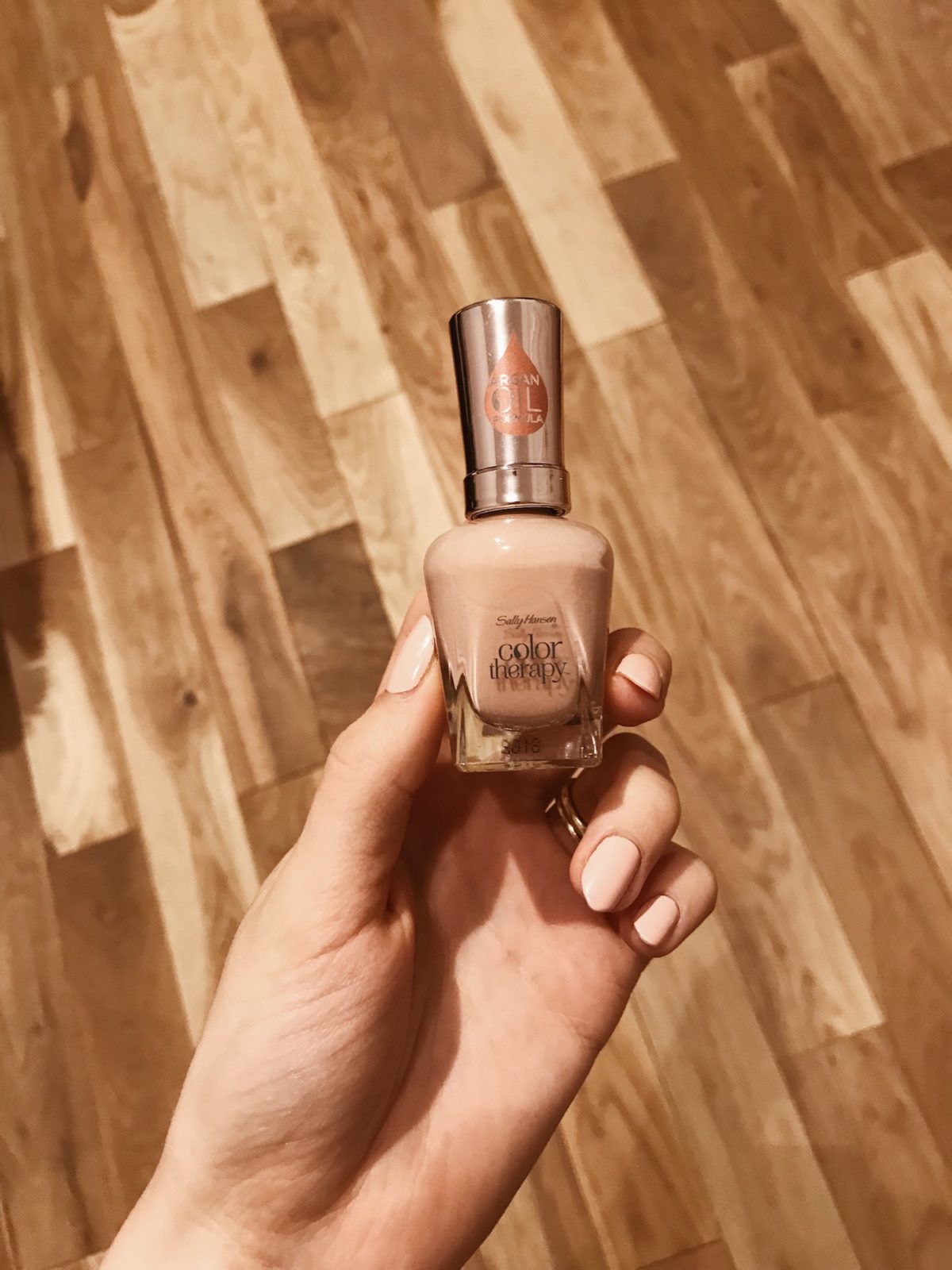 Teď si jdu nalakovat nehty tímhle lakem od Sally Hensen, který jsem si koupila včera. Nude laků mám doma už asi sto padesát, ale každý je prostě trochu jiný – holky, vy mě určitě chápete, že jo?! 😀 Užijte si zbytek večera <3
---
Now I'm gonna do my nails with this nail polish from Sally Hansen I bought the other day. I have so many nude nail polishes, but every single one of them is different – you understand me girls, right?! 😀 Have a lovely evening <3