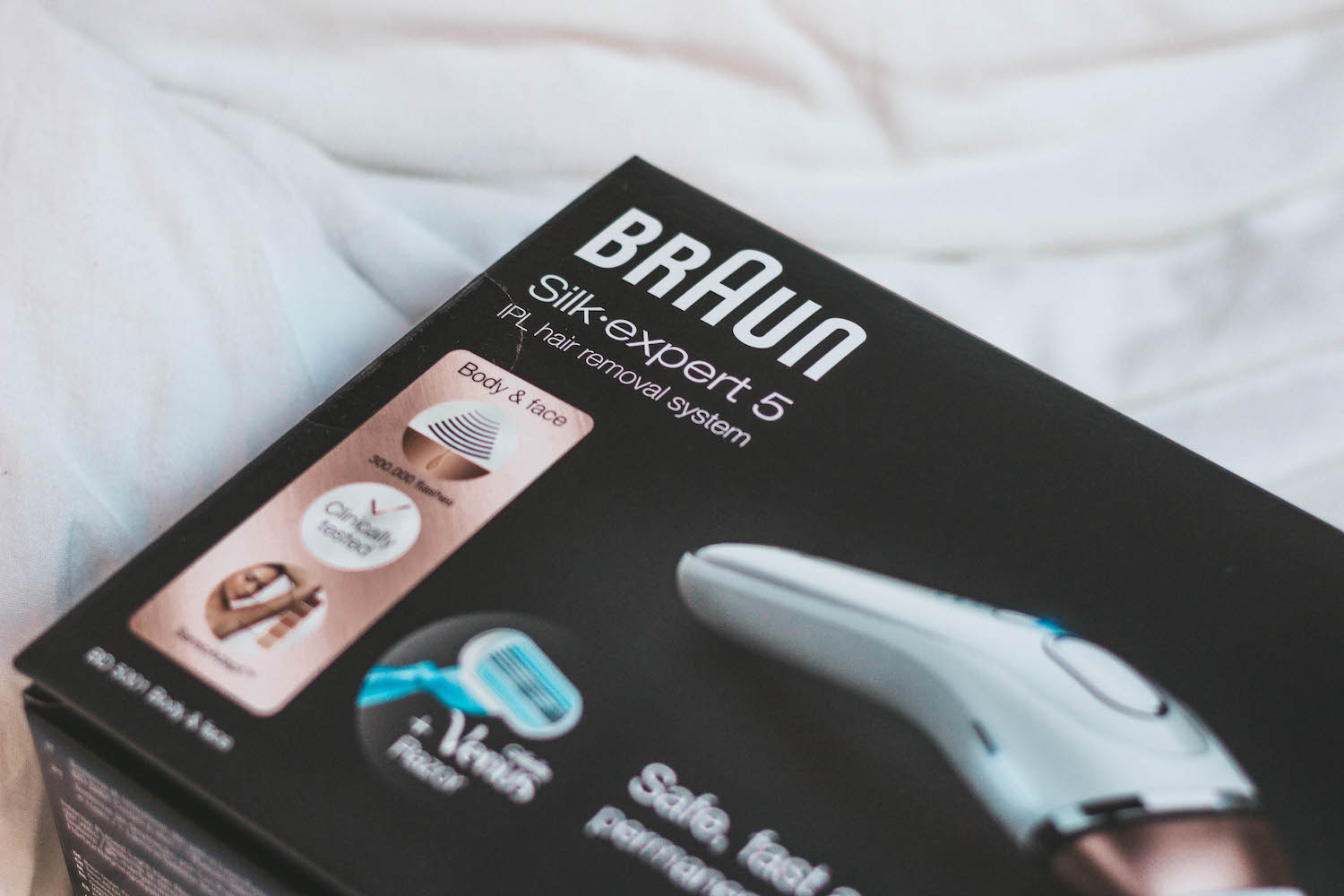 Pokud sledujete moje Vlogmas na Youtube, nejspíš jste zaznamenali mojí zmínku o IPL systému od Braunu. Zkouším ho zhruba dva měsíce a výsledky mě nadchly, a protože se mi pod videem a ve zprávách na Instagramu objevilo pár dotazů, pokusím se na ně v tomhle článku odpovědět. 
---
If you've been watching my Vlogmas on Youtube, you probably noticed that I mentioned Braun IPL system in one of the videos. I've been using it for about two months and I'm impressed with the results. And because I've been receiving some questions in the comments and my direct messages, I'll try to answer them in this post.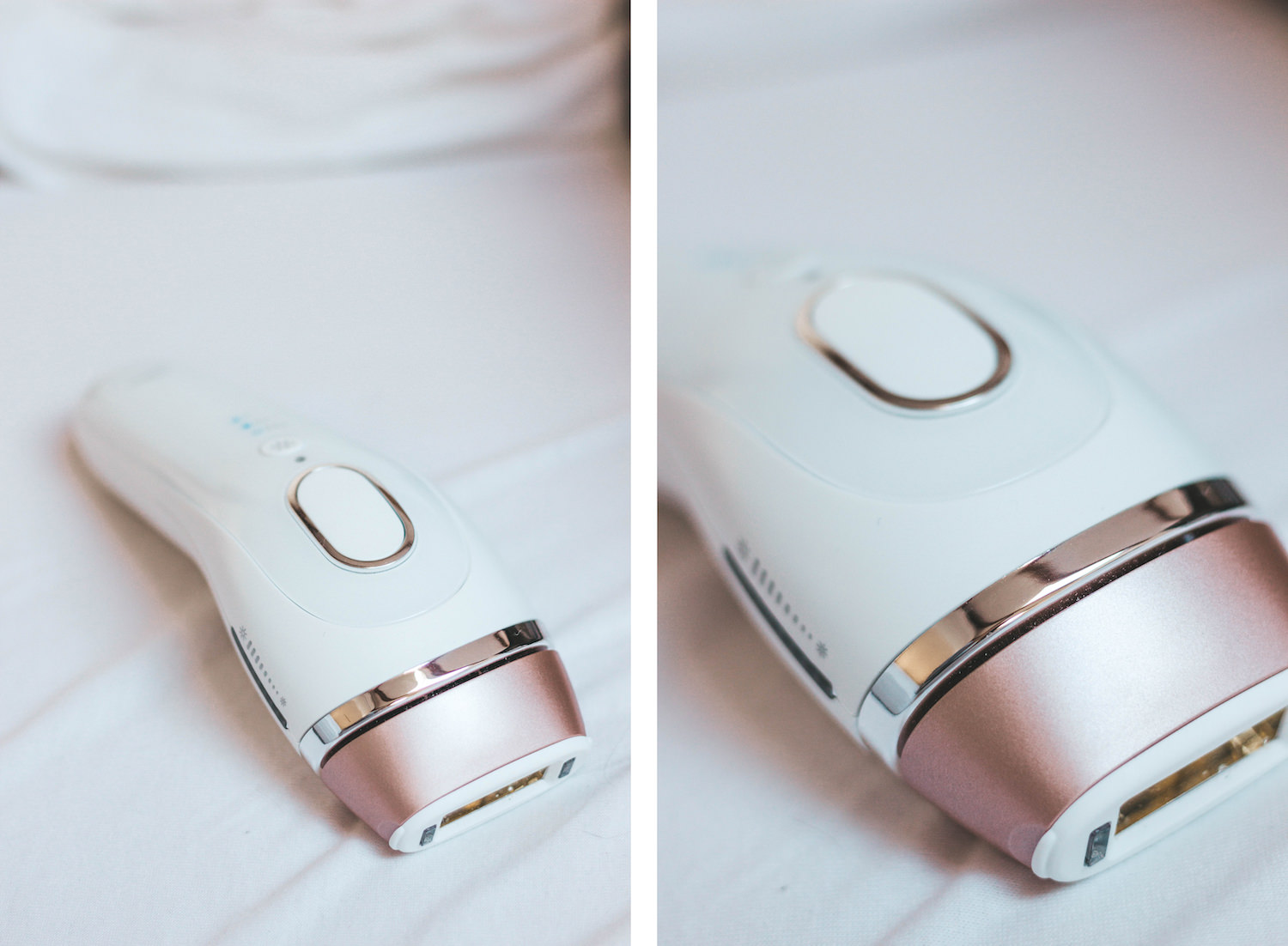 IPL epilátor odstraňuje chloupky pomocí intenzivního pulzního světla. Díky němu se v podstatě chloupky přehřívají, samovolně se ničí a následně vypadnou. Připadalo mi to trochu jako science-fiction, když jsem o tom slyšela poprvé, ale potom, co mě kamarádka svými výsledky nalákala a já jsem přístroj sama zkusila, nedám na tuhle metodu dopustit. Zatím ho používám cca 1x týdně a viditelné výsledky jsem zaznamenala už po prvních několika použitích. Chloupky rostou výrazně pomaleji a v menší míře. Uvádí se, že po pár měsících používání už epilace není potřeba a chloupky jsou odstraněny trvale, takže jsem sama zvědavá!
---
IPL manipulates the use of light, which is absorbed by melanin in the hair and this damages the follicle. The hair becomes weaker and eventually stops growing. When I first heard about this, it felt like science-fiction, but when my friend told me she's been using it and she loves the result, I had to try it myself and I have to say that I love it. I've been using it once a week and I saw the difference pretty much immediately. The hair grows so much slower and it's less of it. I'm really curious what's gonna happen after a few months, maybe I won't have to shave at all!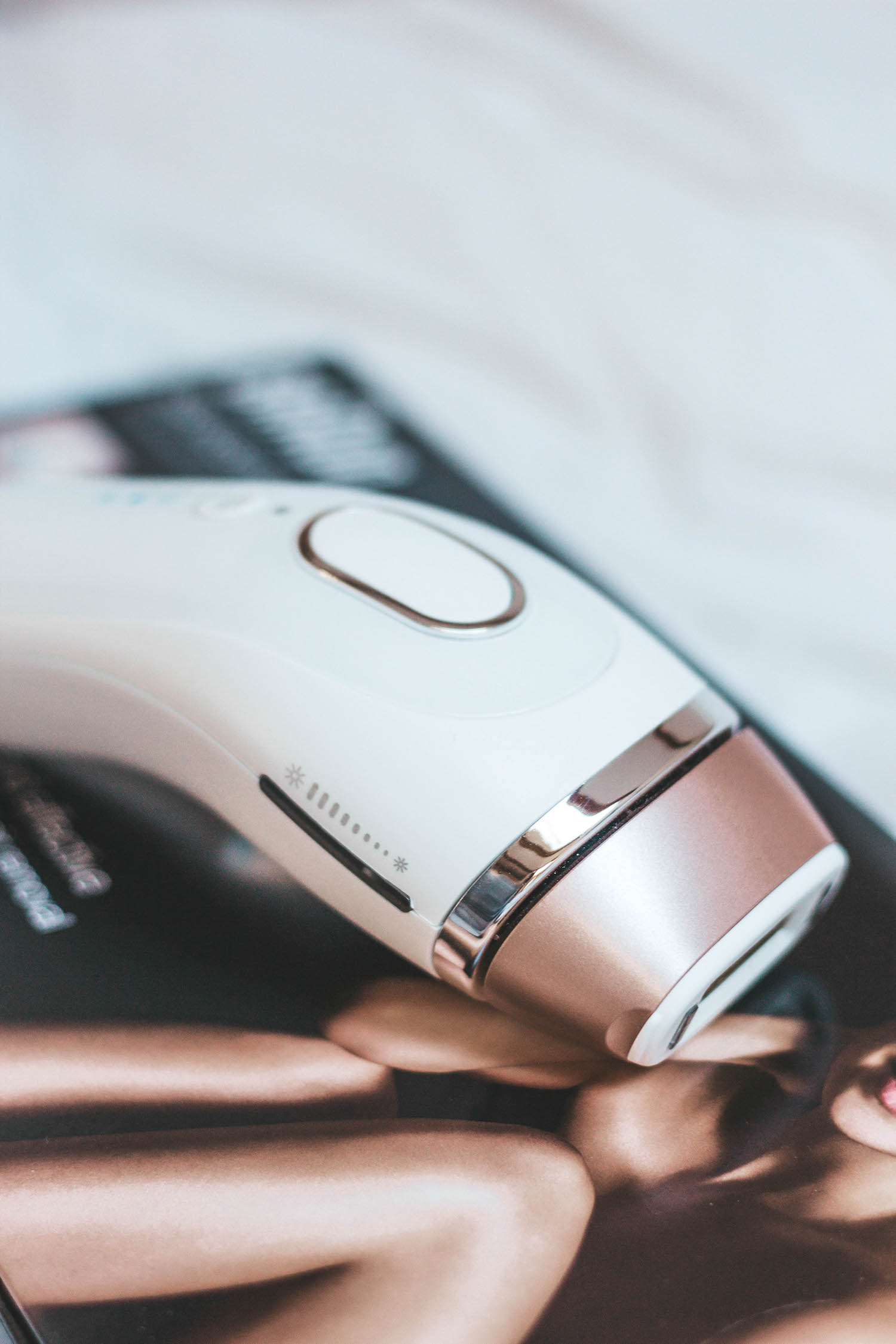 Vaše nejčastější otázka byla, jestli použití přístroje bolí. Nebolí! 🙂 Sice nemám zkušenosti s klasickým epilátorem, který vytrhává chloupky, ale tuším, že to možná není úplně příjemné – pochopitelně je to i dost individuální, ale mě při žádné aplikaci nebolelo ani nepálilo nic. Před použitím Braun Silk-expert IPL systému si ošetřovanou část těla klasicky oholíte žiletkou, žádné chloupky by při aplikaci neměly přesahovat povrch pokožky. Senzor pak v podstatě nepřetržitě detekuje tón vaší pokožky a přizpůsobuje jí intenzitu záblesku, ošetřit tak můžete všechny části těla, i ty citlivé – včetně obličeje. Já sama ho zatím používám na lýtka, stehna, ruce a podpaží. Samotná aplikace je velmi jednoduchá, na větších částech těla jen podržíte tlačítko a přejíždíte po pokožce, na menších částech tlačítko krátce stisknete. 
---
One of the mostly asked questions was if it hurts. It doesn't! 🙂 I've never tried the classic hair removal machine, but I feel like it might be a bit uncomfortable – of course it's very individual, but in my case, it doesn't hurt or burn at all. Before you use the Braun Silk-Expert IPL, you shave like you would normal do and there shouldn't be any visible hair left while you use the machine. The sensor is detecting your skin tone and it adjusts the intensity of the light, so you can use it everywhere – even on your face. I've been using it on my legs, arms and armpits. The treatment is very simple, on smaller areas like armpits you just press the button, and on larger areas of the body you hold the button and go over the skin.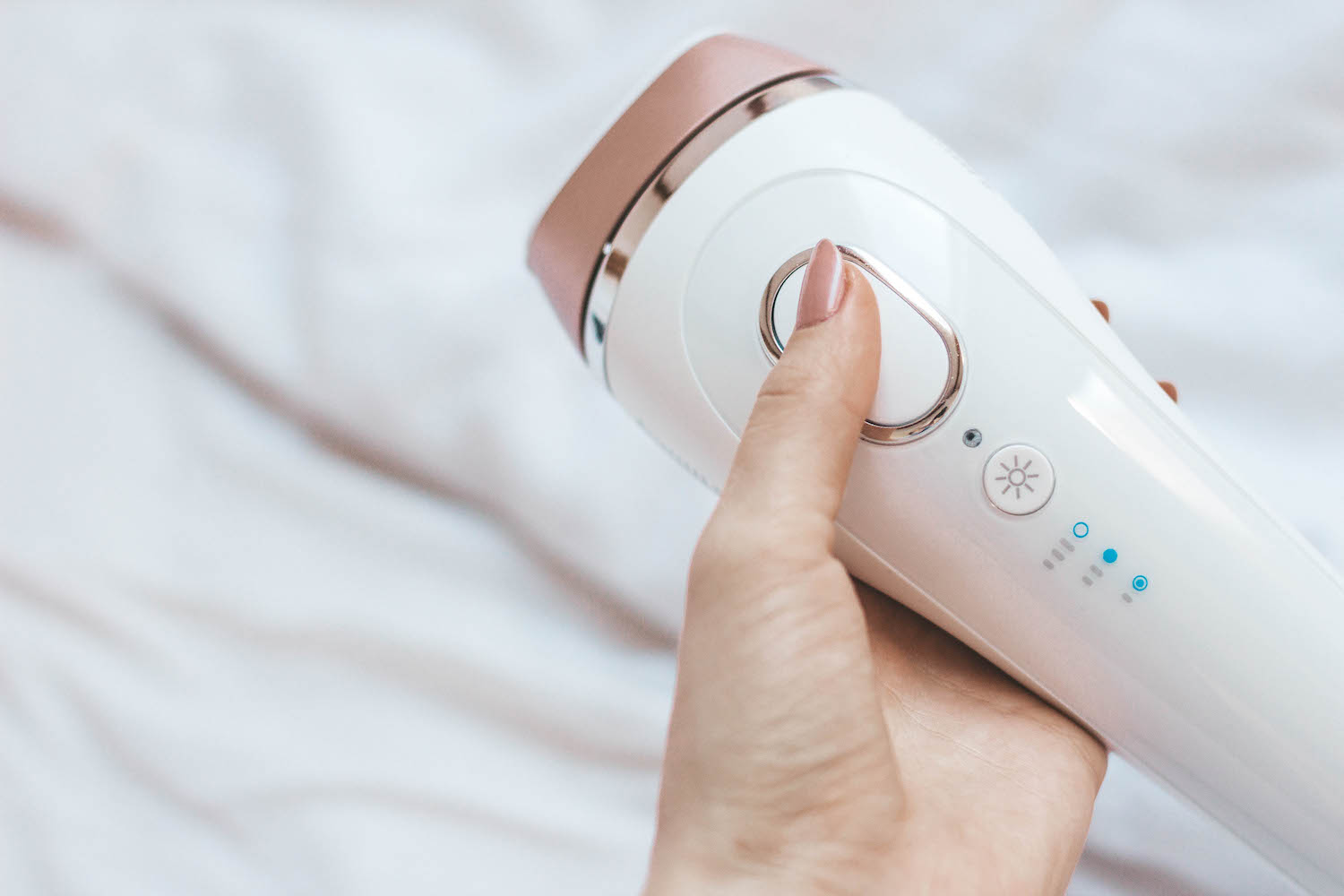 Braun mi pro moje čtenáře poskytl na Silk-expert IPL systém krásnou 20% slevu s kódem BRN2018 na stránkách alza.cz, odkaz najdete tady. Slevový kód platí do konce prosince, takže určitě neváhejte, protože vám tenhle malý přístroj může ušetřit spoustu práce a času! 🙂 Pokud byste měli jakékoli dotazy, určitě mi je napište do komentářů. A budu ráda, když mi napíšete, jestli i vy sami máte s IPL systémem nějaké zkušenosti! 🙂 
---
I have a special coupon code at alza.cz for my readers, it gives you 20% off the Braun Silk-Expert IPL. The code is BRN2018 and the link is here. It's valid until the end of December so don't hesitate, this little boy can save you a lot of effort and time! 🙂 If you have any questions, leave them in the comments. And I'd also love to know if you have any experience with IPL yourself! 🙂 
-článek vznikl ve spolupráci se značkou Braun