No.. čekala jsem, že tenhle článek napíšu dřív než 3 měsíce po svatbě, ale můj politý notebook (= ztracené fotky) a stěhování do toho byla celkem vražedná kombinace. Teď už mám všechny fotky zase u sebe a nedělní odpoledne je perfektní k tomu, abych si uvařila velký hrnek zeleného čaje a pustila se do dalšího dlouhého svatebního článku. Sice jsem vám celý náš svatební den odvyprávěla už ve videu, ale na blogu jsem skončila u obřadu a mám ještě spoustu fotek, co vám chci ukázat, takže doufám, že vás to ještě pořád alespoň trochu baví 🙂
---
Well.. I didn't expect that I would write this post 3 months after the wedding, but my destroyed laptop (= I lost all the photos) and moving at the same time wasn't the best combination. But I have all of our wedding photos again and Sunday afternoon is the perfect time to just sit down with a big cup of green tea and write another long wedding post for you guys. I already talked a lot about our wedding day in one of my videos, but I haven't showed you anything after the ceremony blog post and I have a lot more photos to share with you, so I hope you're still into it 🙂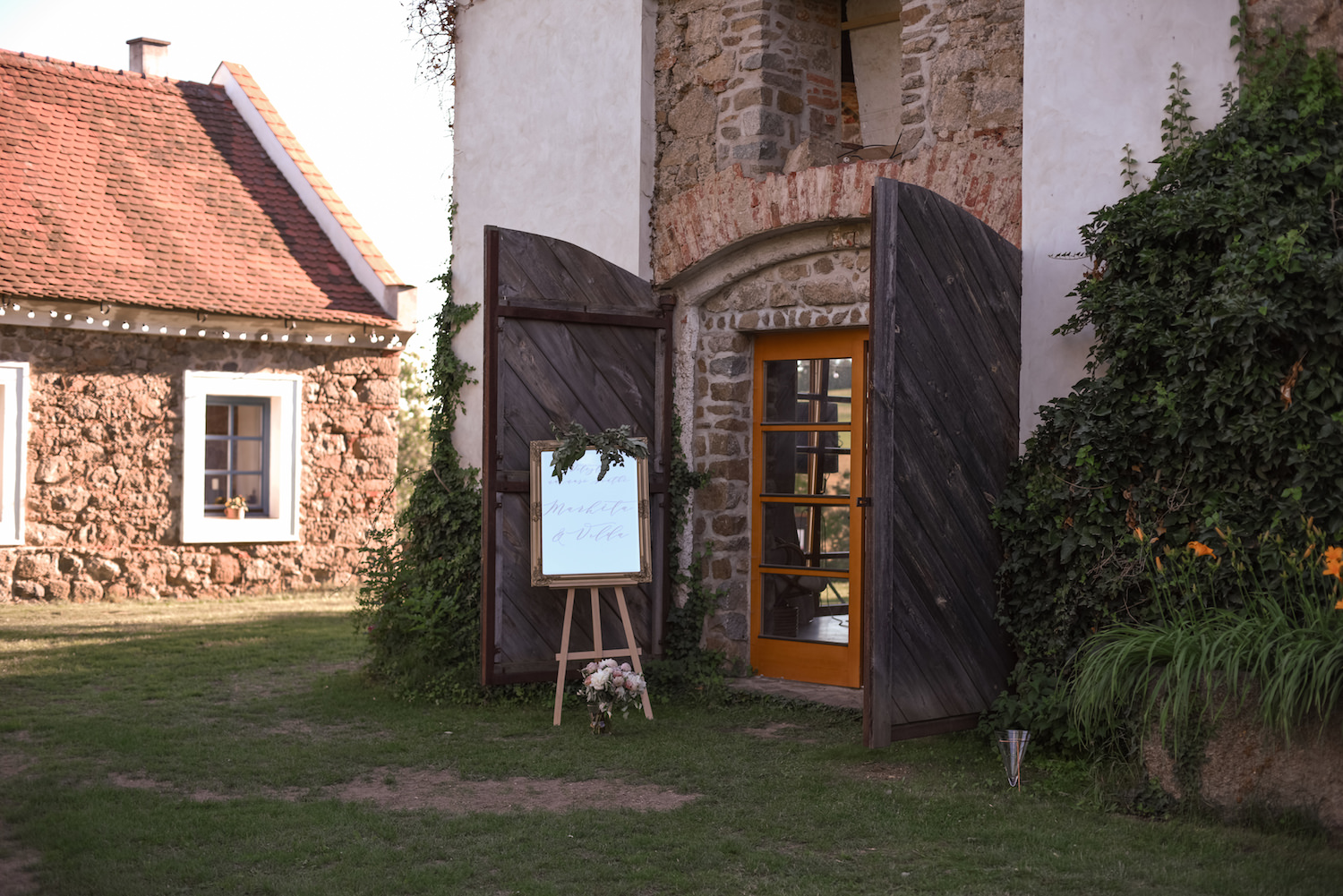 Po obřadu jsme se přesunuli zpátky na statek na slavnostní večeři.
---
After the ceremony we drove back to have the celebration dinner.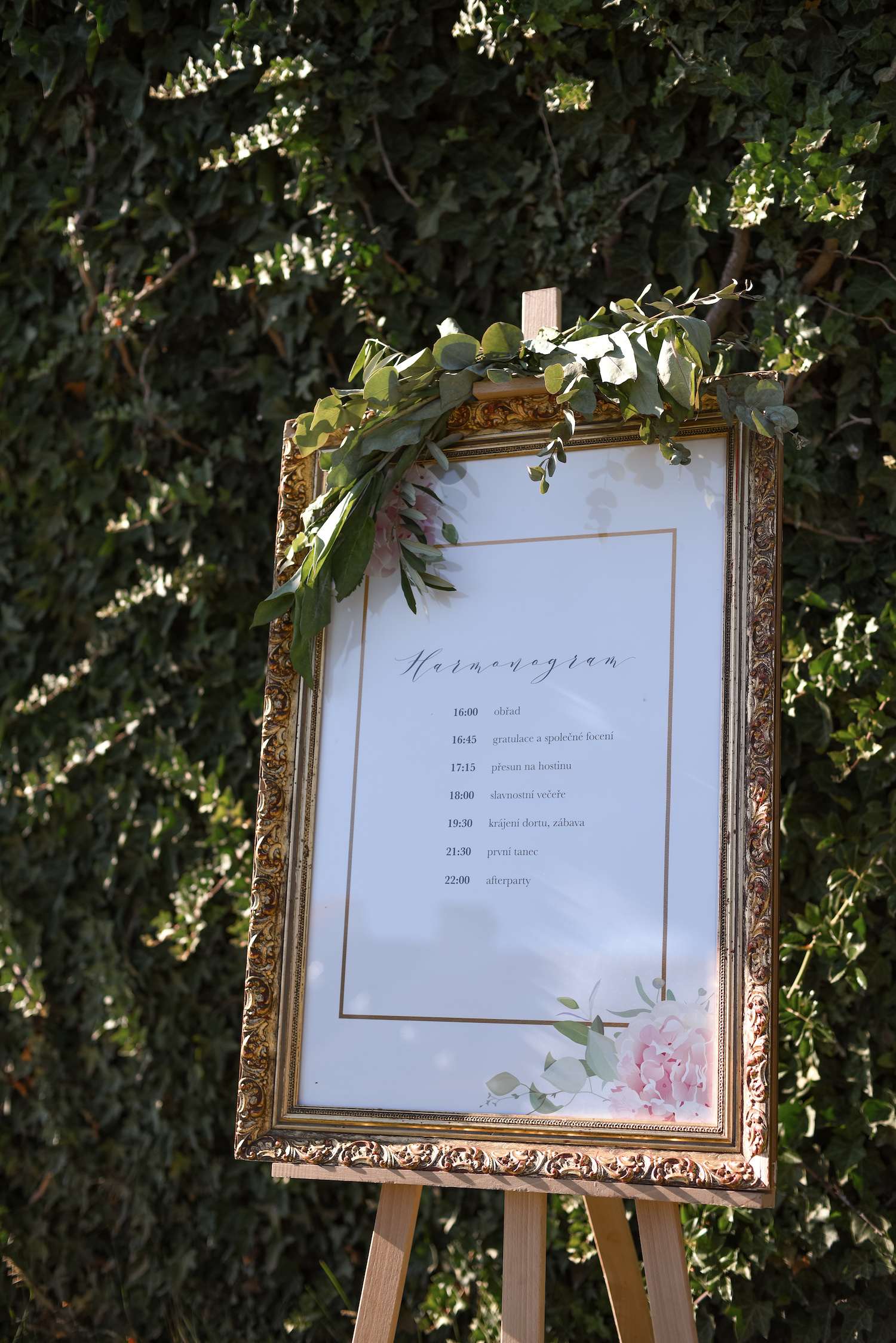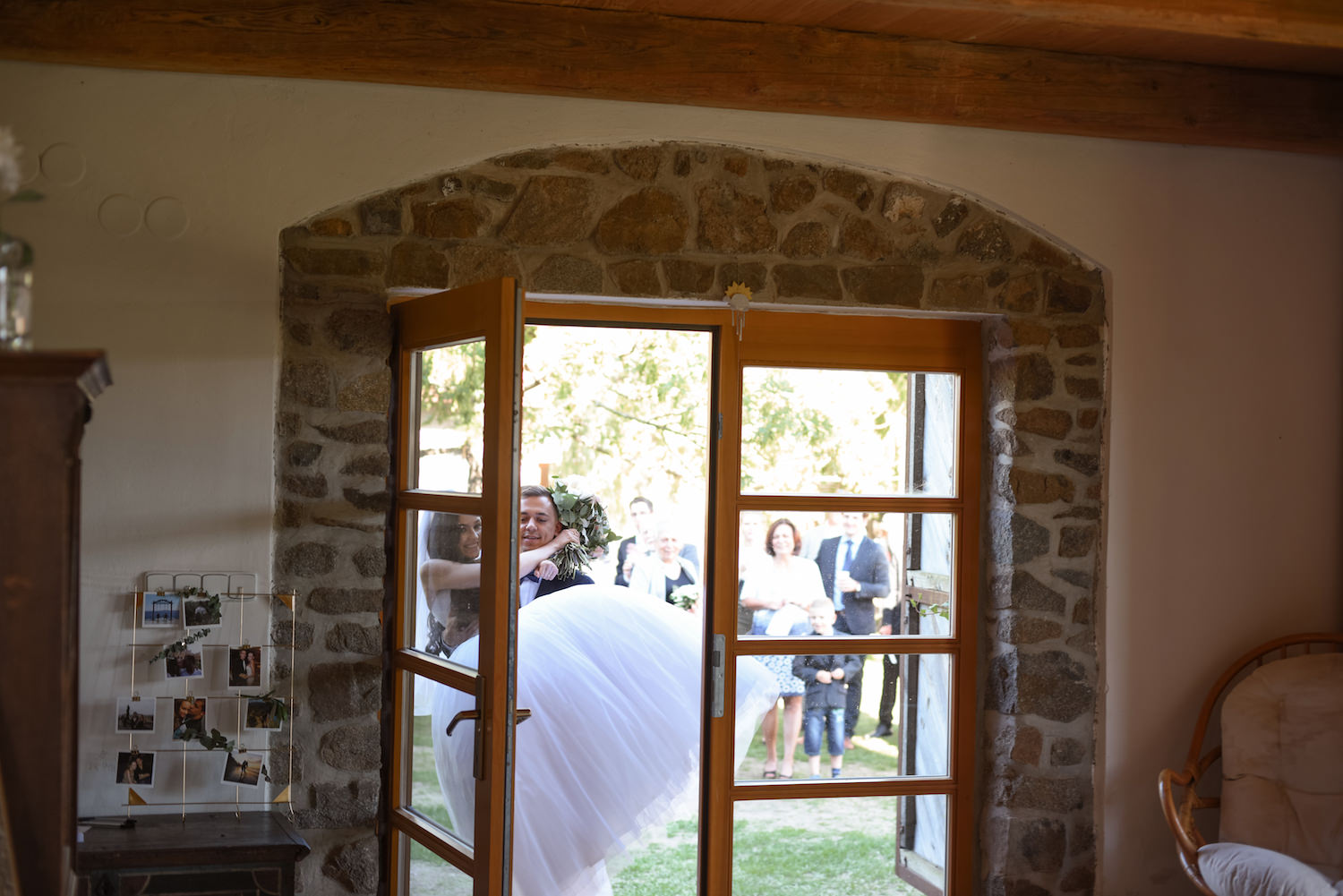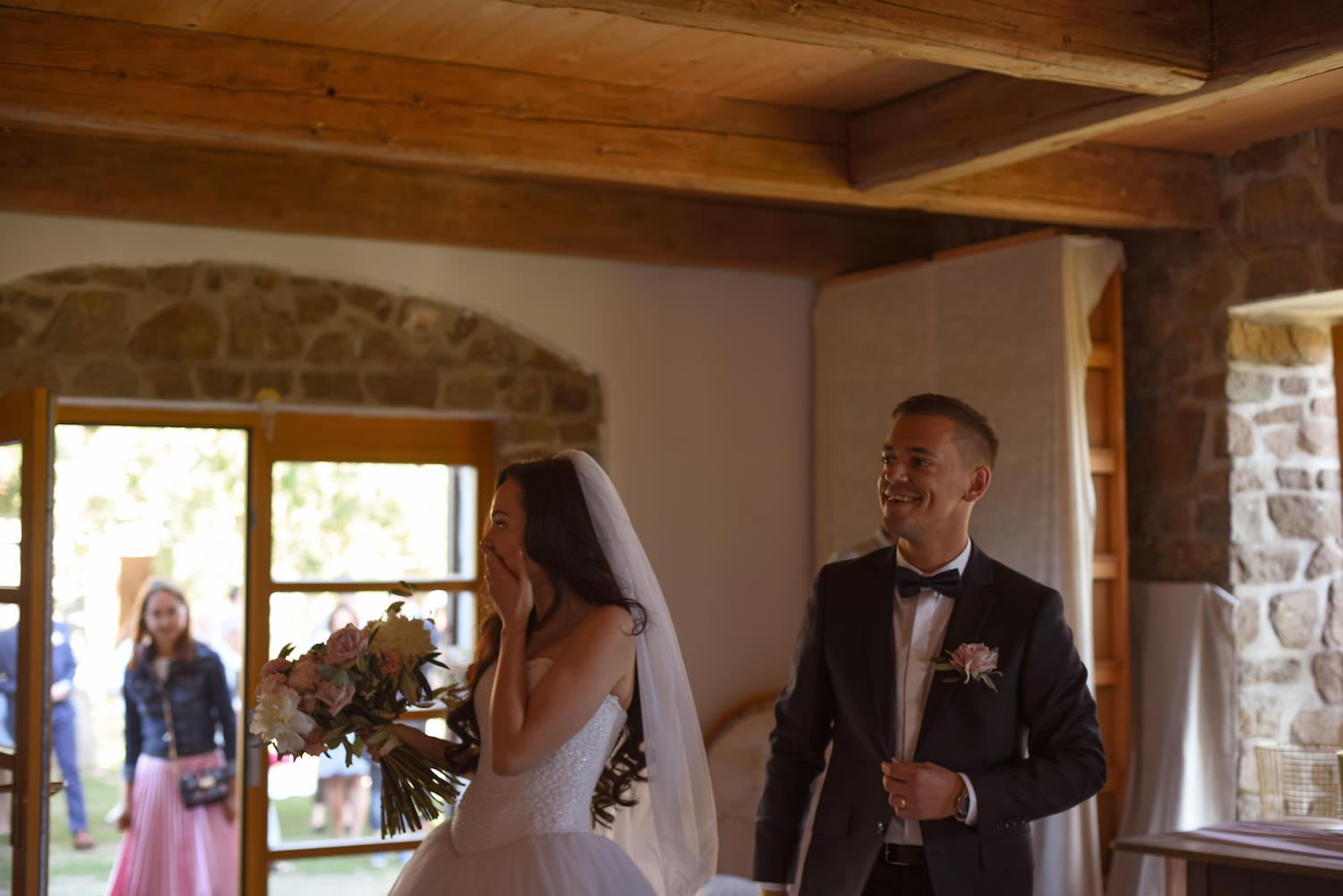 Vilda mě přenesl přes práh a byli jsme první, kdo mohl vidět tu nádheru, kterou holky z Yes&Yes vytvořily. Z ošklivé tělocvičny během pár hodin udělaly nádhernou romantickou hostinu plnou svíček, květin a světýlek. 
---
Vilda carried me across the threshold and we were the first ones who saw the magic that our wedding planners created. Before it was an ugly gym, but they made it into a romantic fairy-tale with lots of flowers, candles and lights.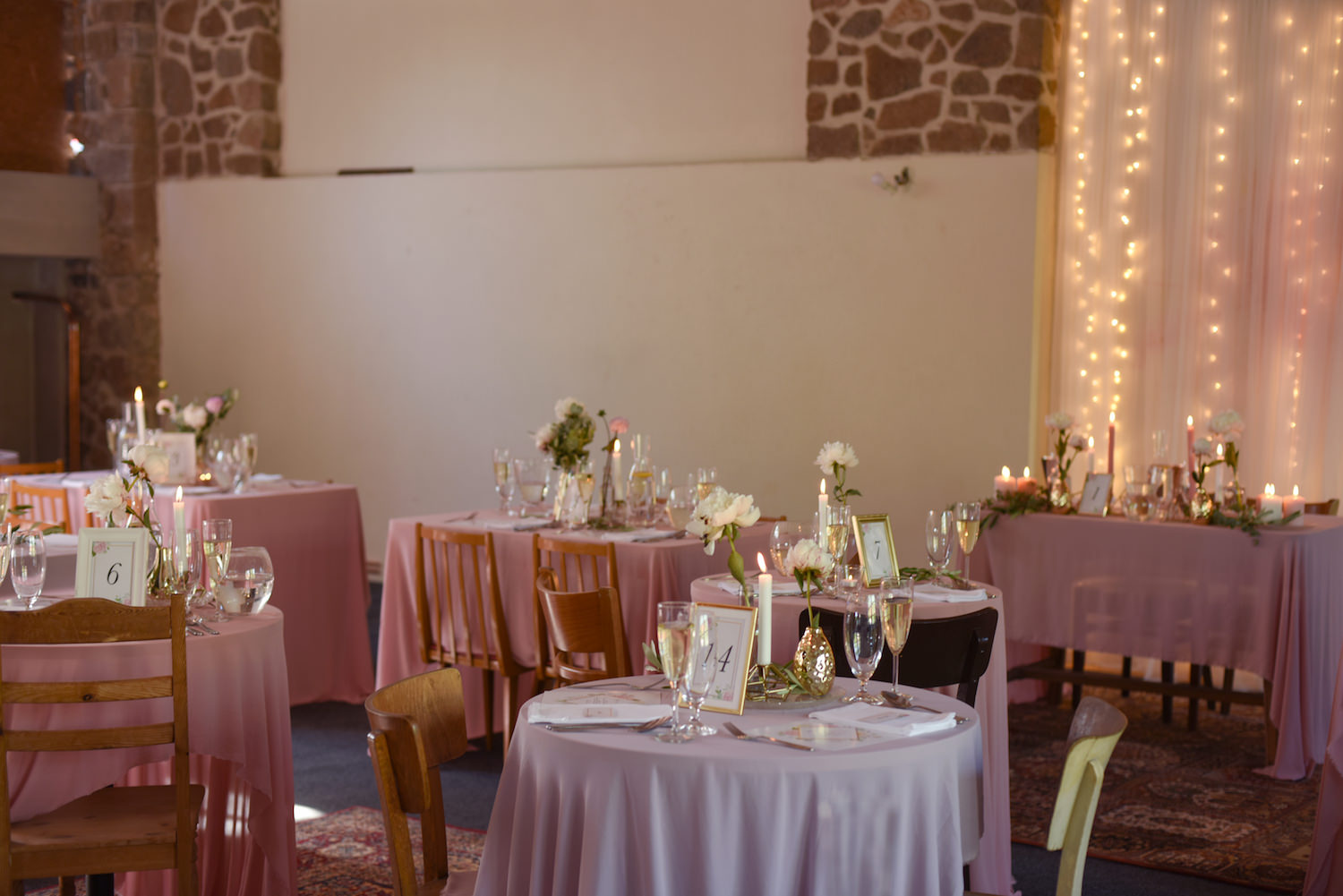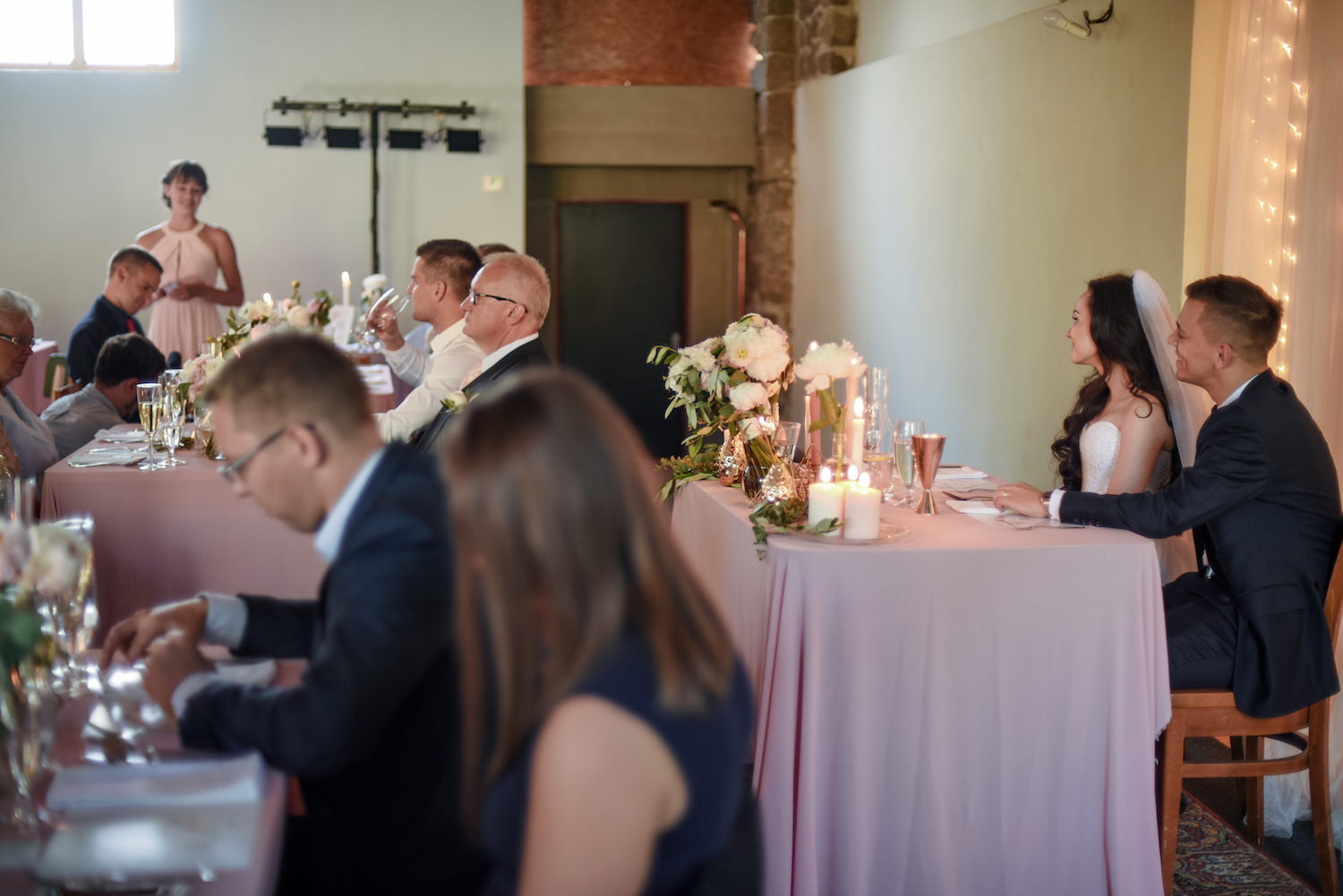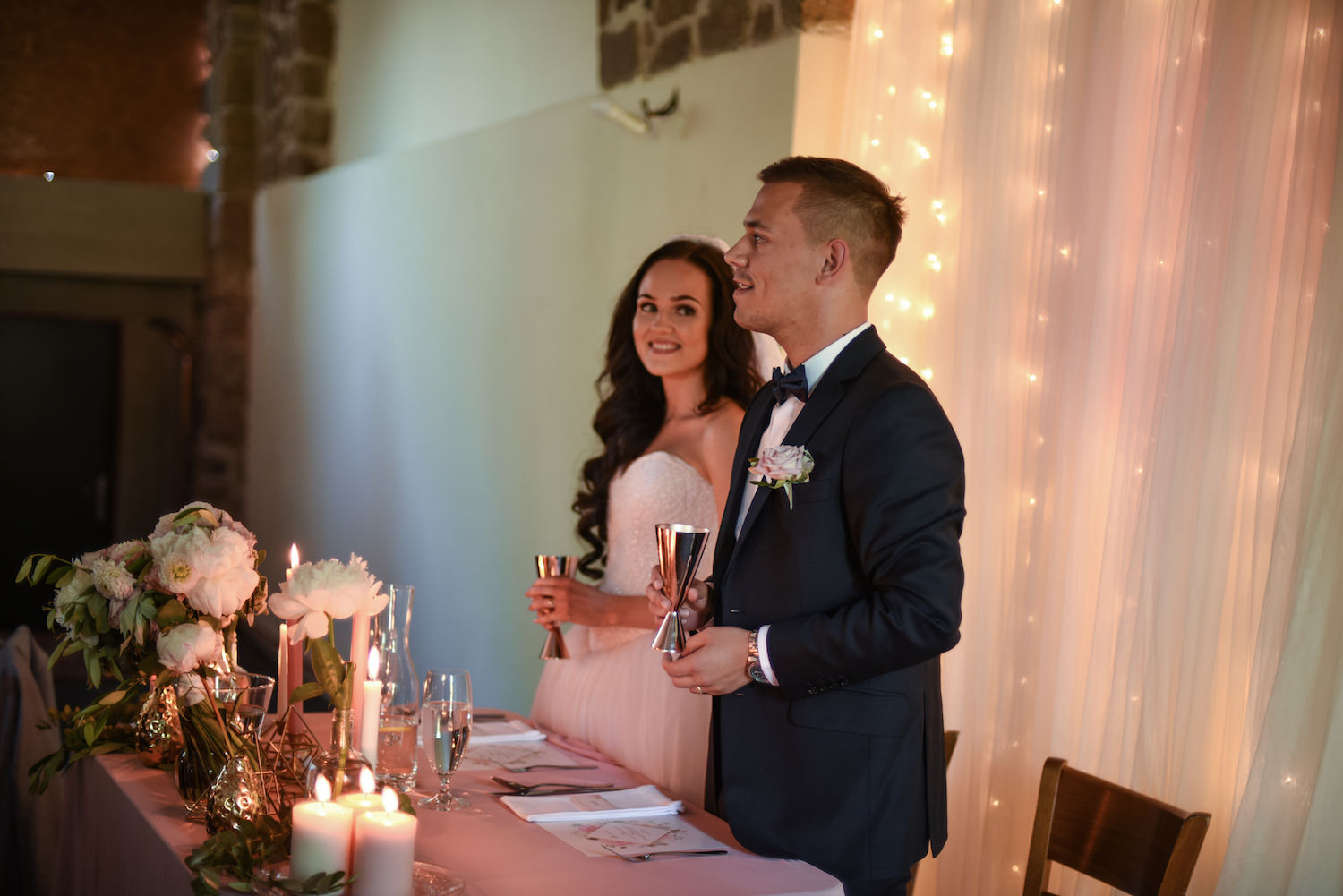 Všichni se postupně usadili a Vildy svědek s Anetkou měli proslov. Nakonec řekl pár slov i Vilda a začalo se jíst.
---
Everybody sat down and my husband's man of honor and my best friend had a speech. Vilda also said a few words and then the dinner started.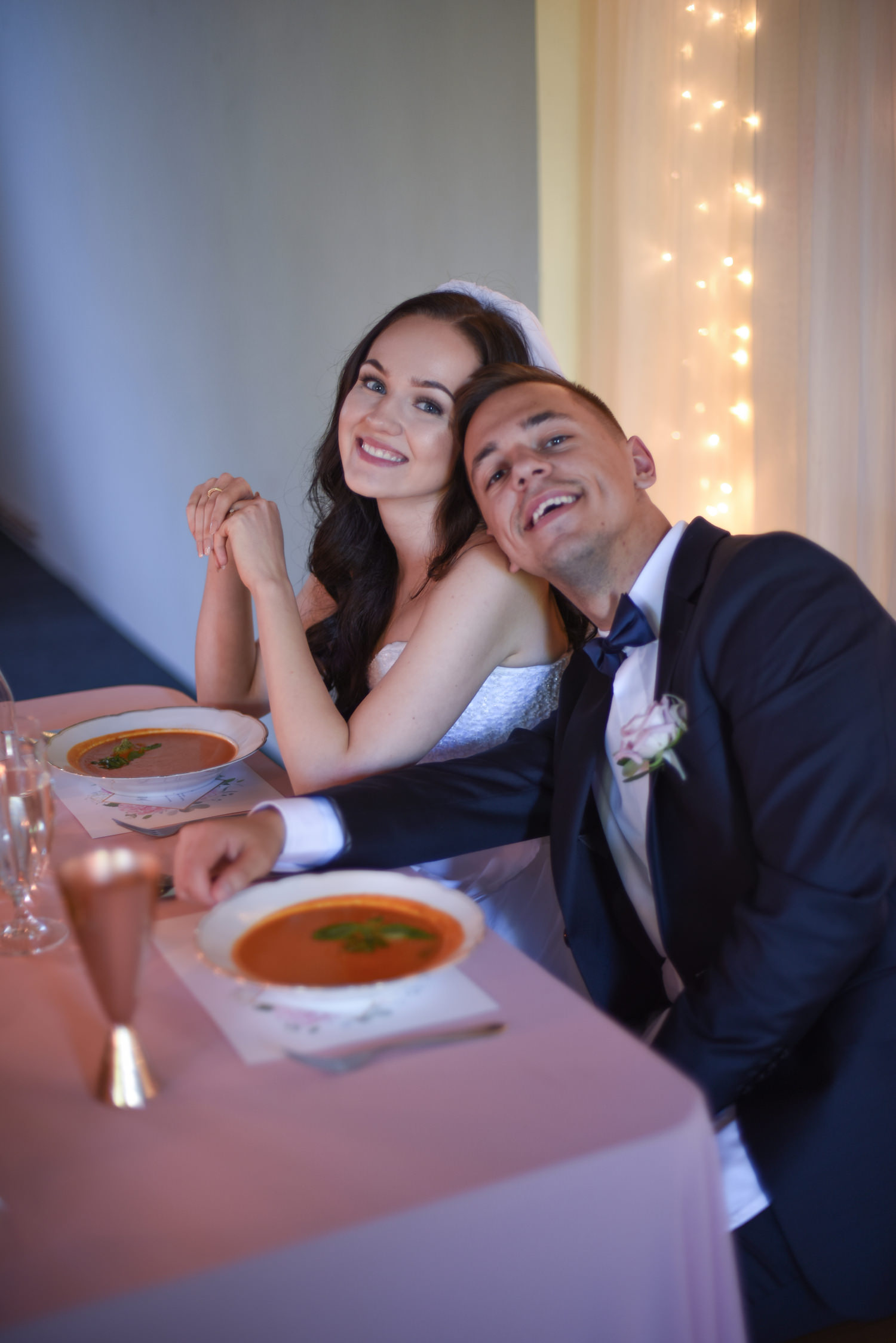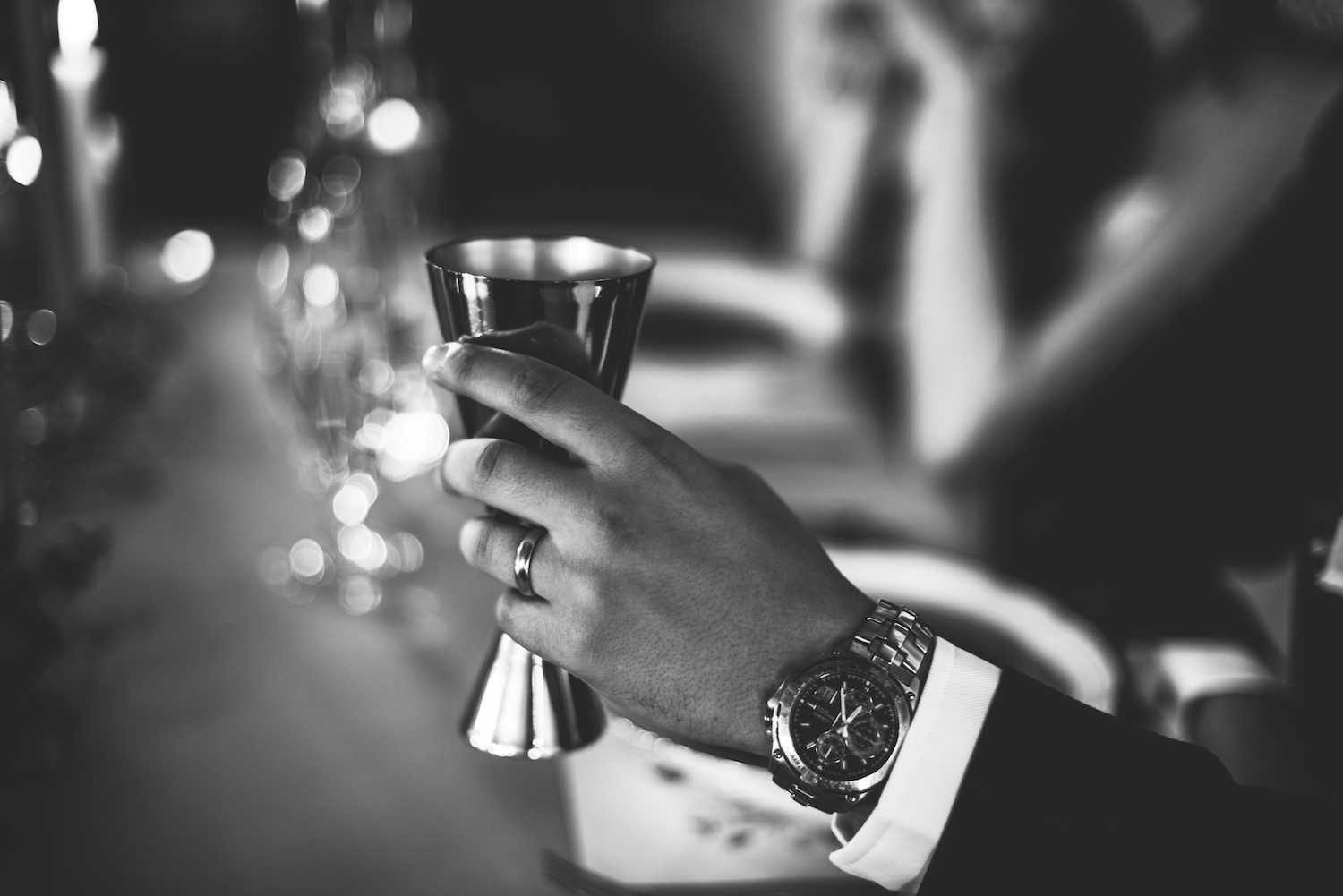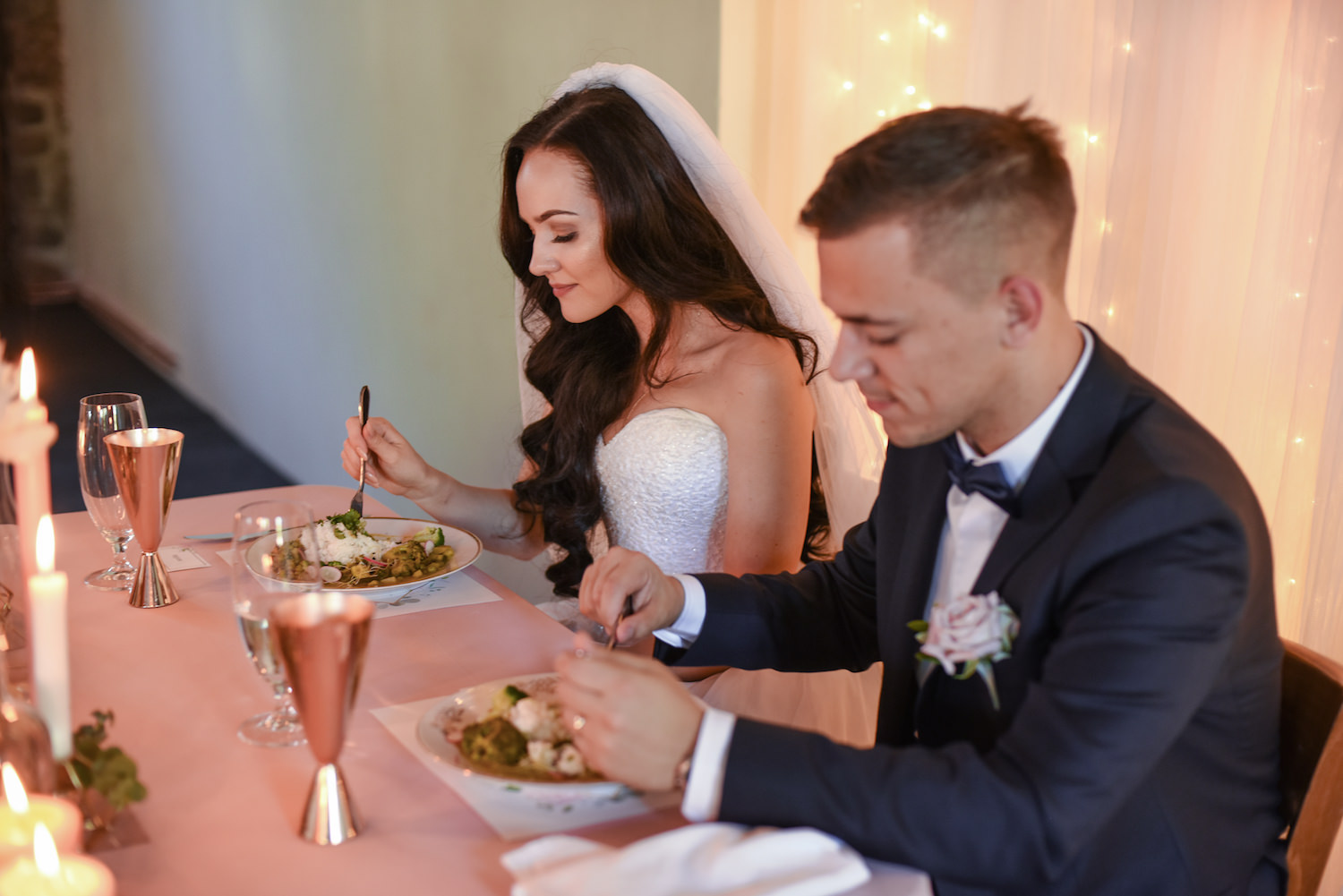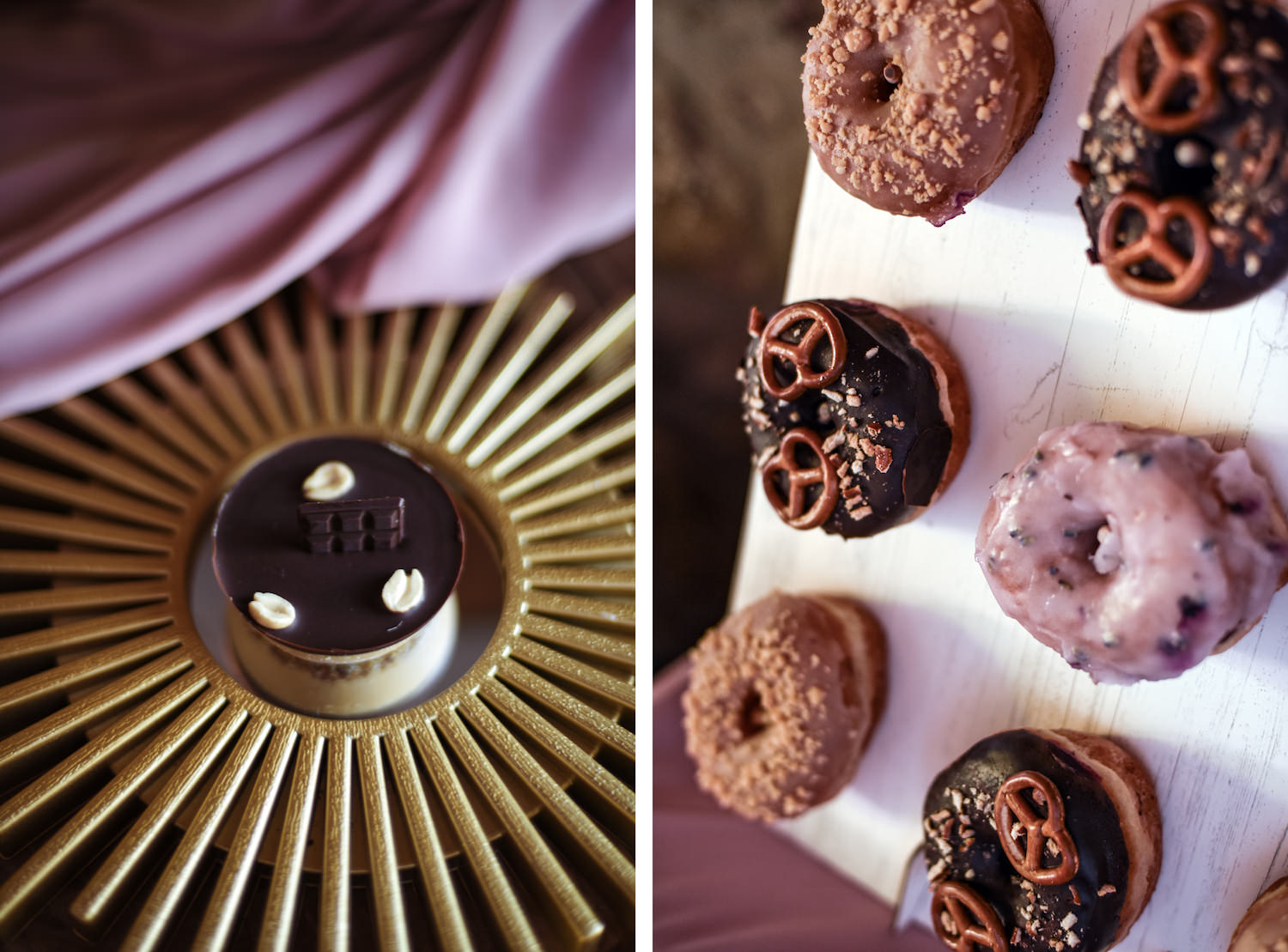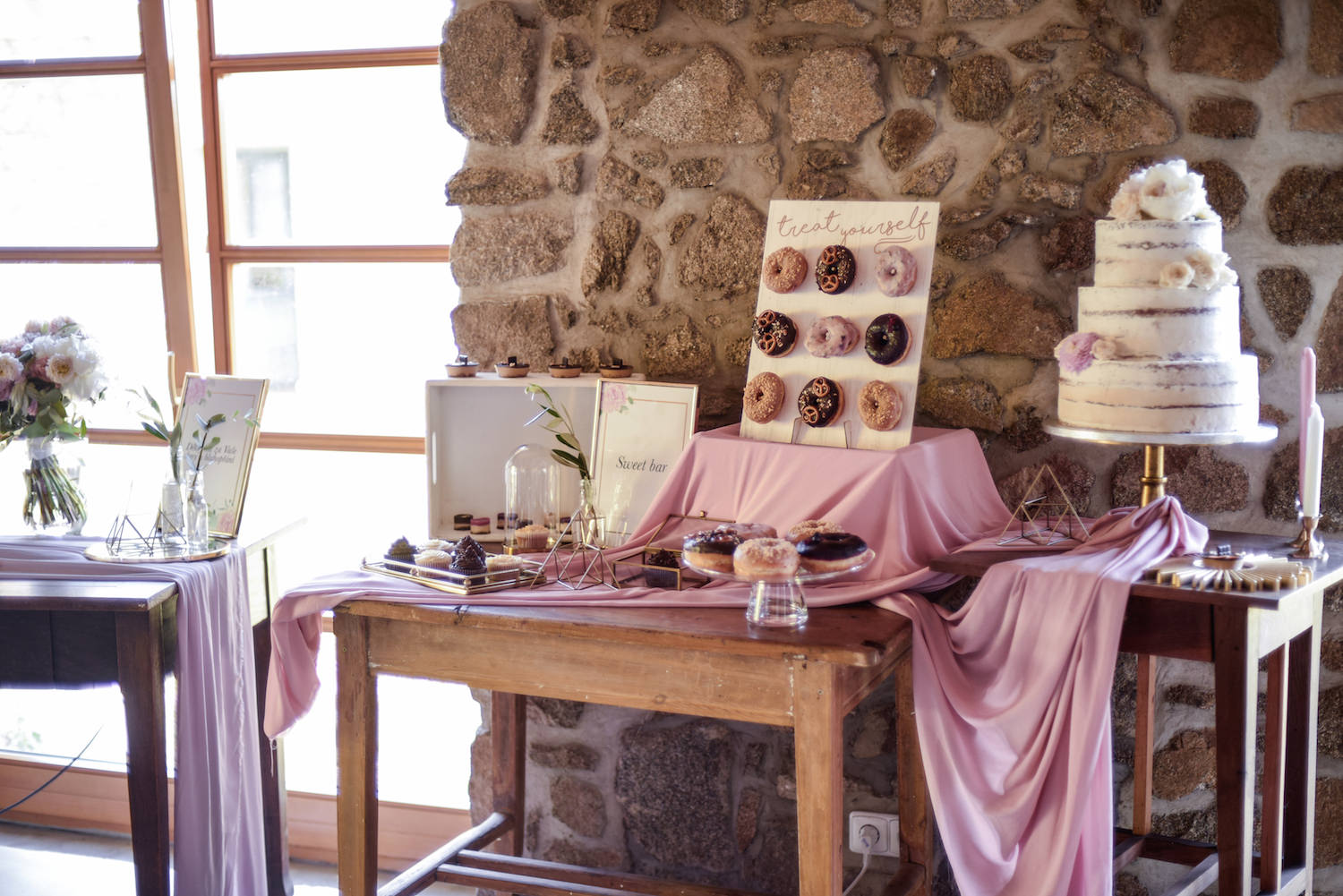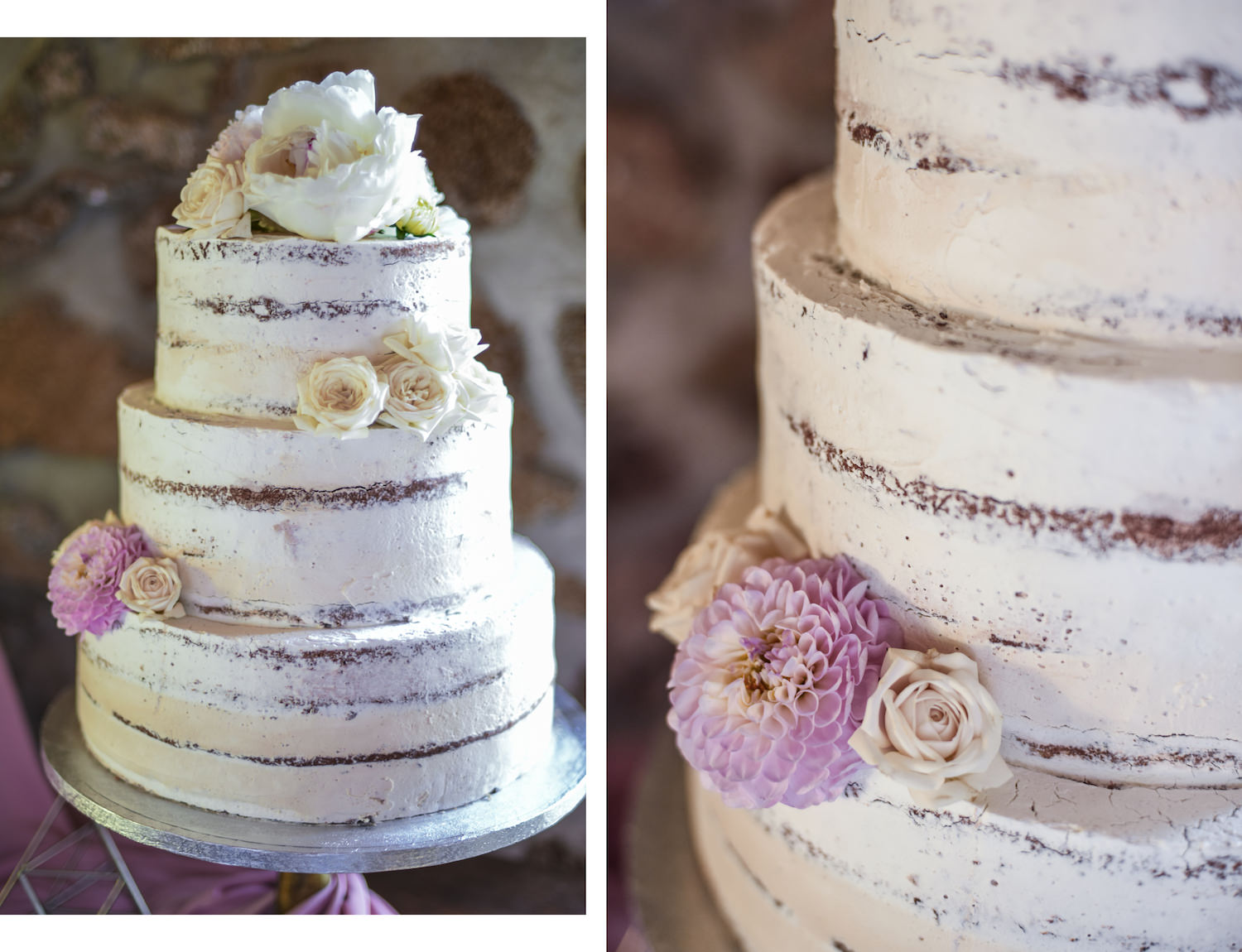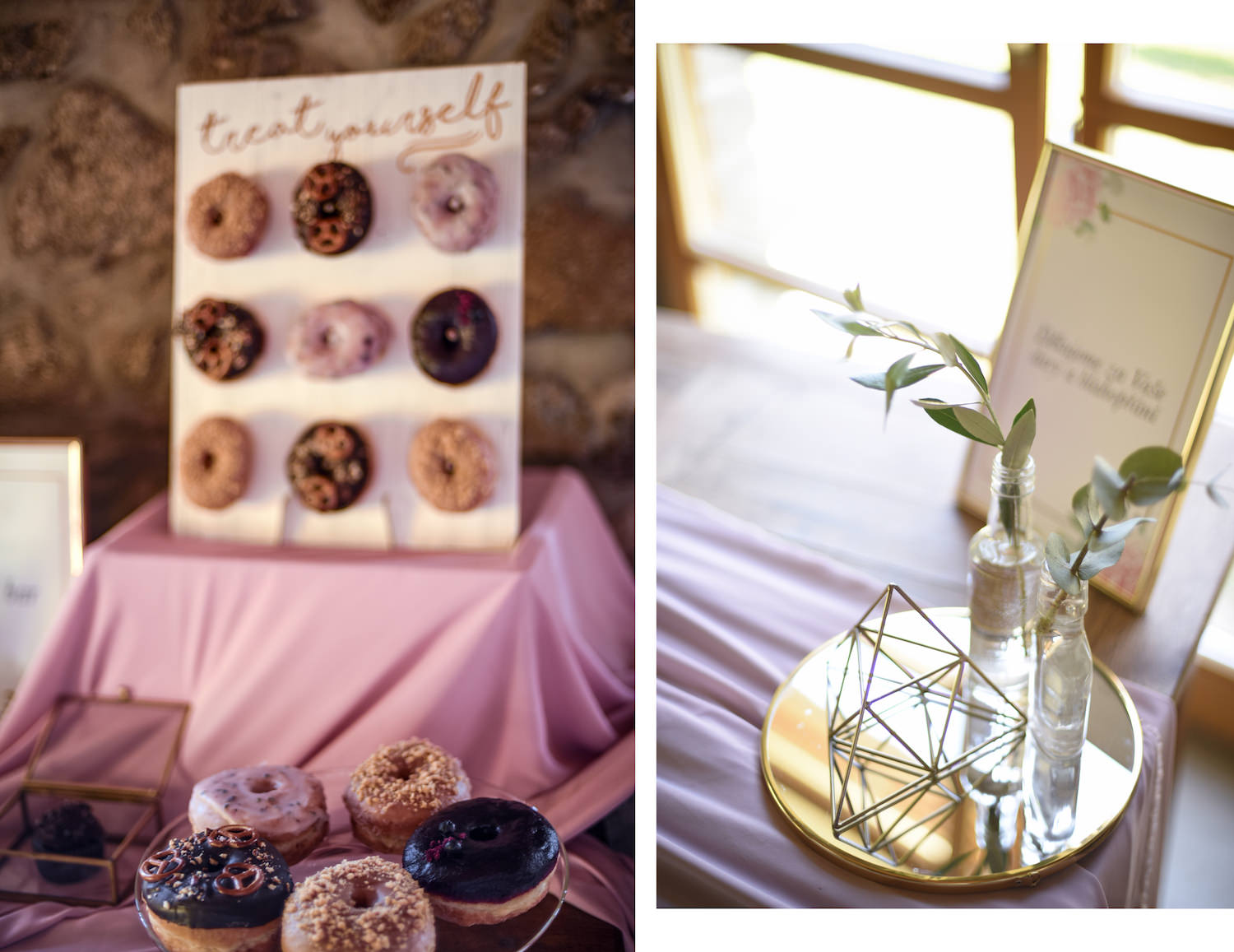 Náš nádherný sweet bar a svatební dort <3
---
Our beautiful sweet bar and our wedding cake <3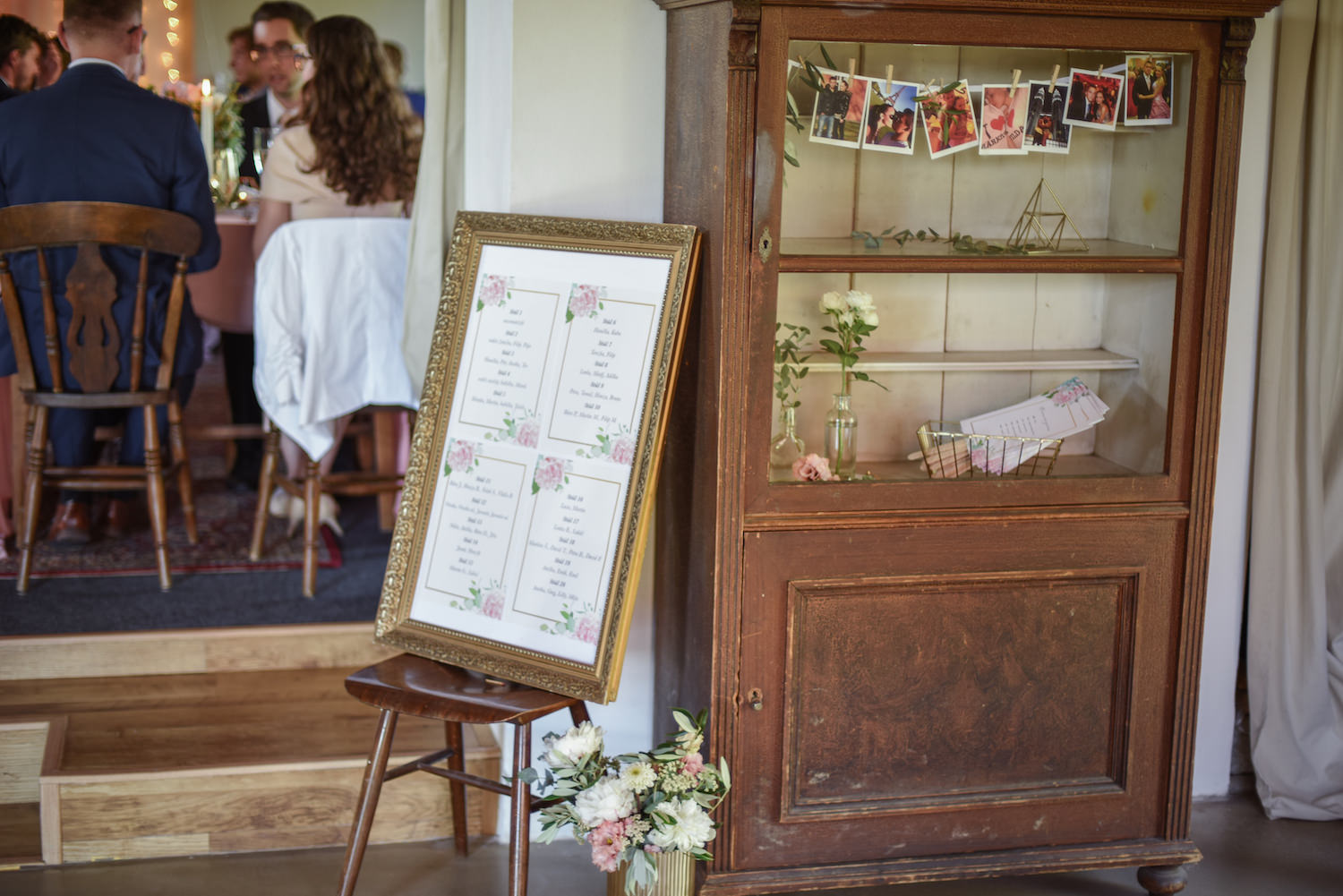 Po večeři byla v podstatě volná zábava, někdo byl uvnitř, někdo venku, někdo na baru, hodně se jedlo, pilo a hosté se postupně bavili malými aktivitami, které jsme pro ně měli připravené.
---
Our guests had some free time after dinner, some of them stayed inside, some of them went to the bar, some of them were just hanging out outside, they ate a lot and had some drinks while we had some small activities prepared for them.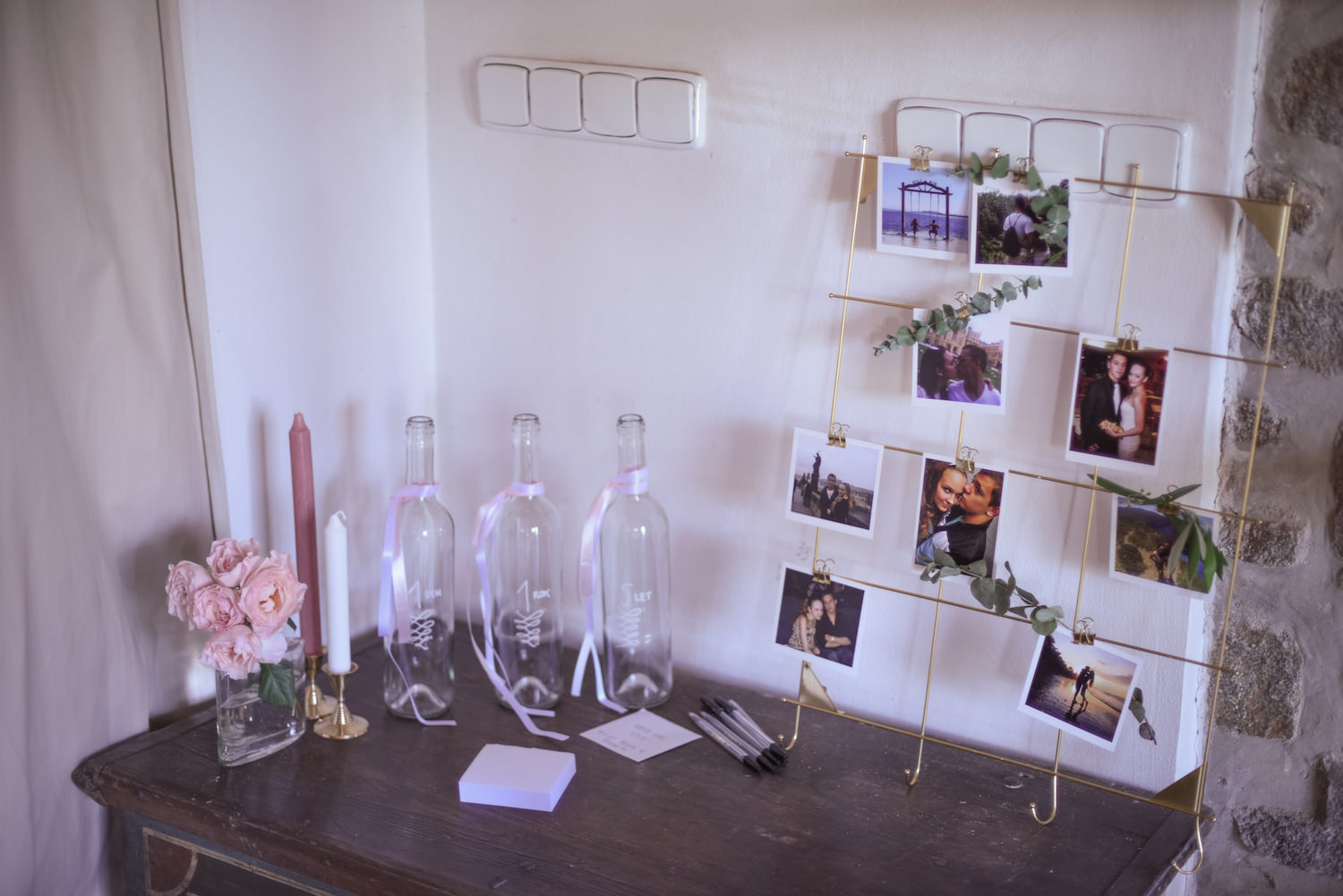 Jednou z nich byly různě rozmístěné fotky nás dvou, takže se ostatní mohli zasmát, jak jsme vypadali před osmi lety. Skvělá zábava bylo psaní vzkazů do lahví, které vidíte na fotce. První vzkazy jsme si přečetli druhý den a další nás čekají za rok a za 5 let, takže jsem vážně zvědavá, co si tam přečteme, hehe 🙂 
---
One of them were old photos of us, so they could laugh at how we looked eight years ago. We also had these bottles that they could fill with some notes, we read the first ones the day after the wedding and we're gonna read the next ones in a year and in five years. I'm so excited to do that, hehe 🙂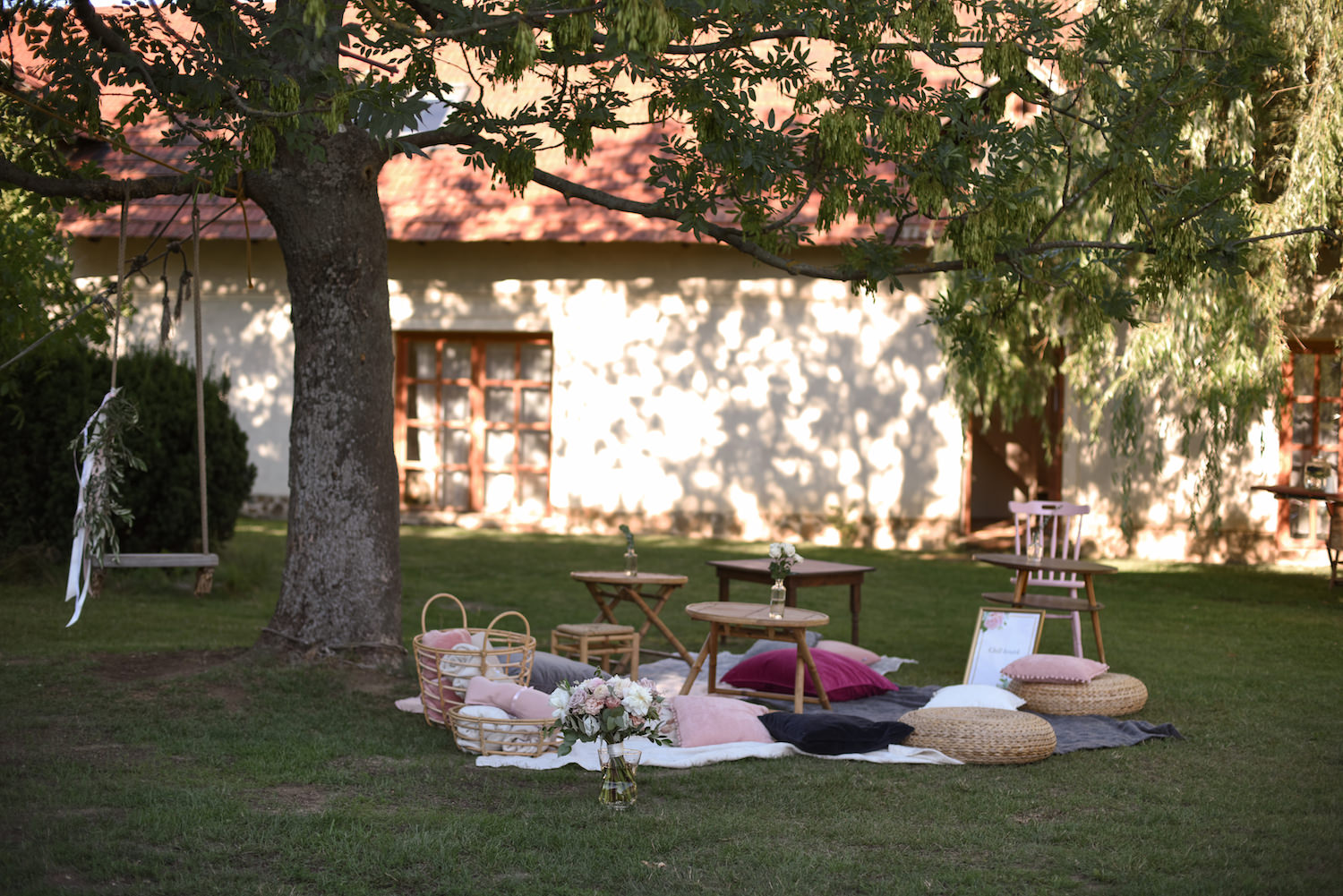 Chill koutek byla taky skvělá věc, když chtěli hosté být venku a trochu si odpočinout, byly tam pro ně připravené polštářky a deky a i vizuálně to vypadalo prostě krásně.
---
This little chill area was also super nice when our guests just wanted to lay down, there were some pillows and blankets and it was super beautiful as well.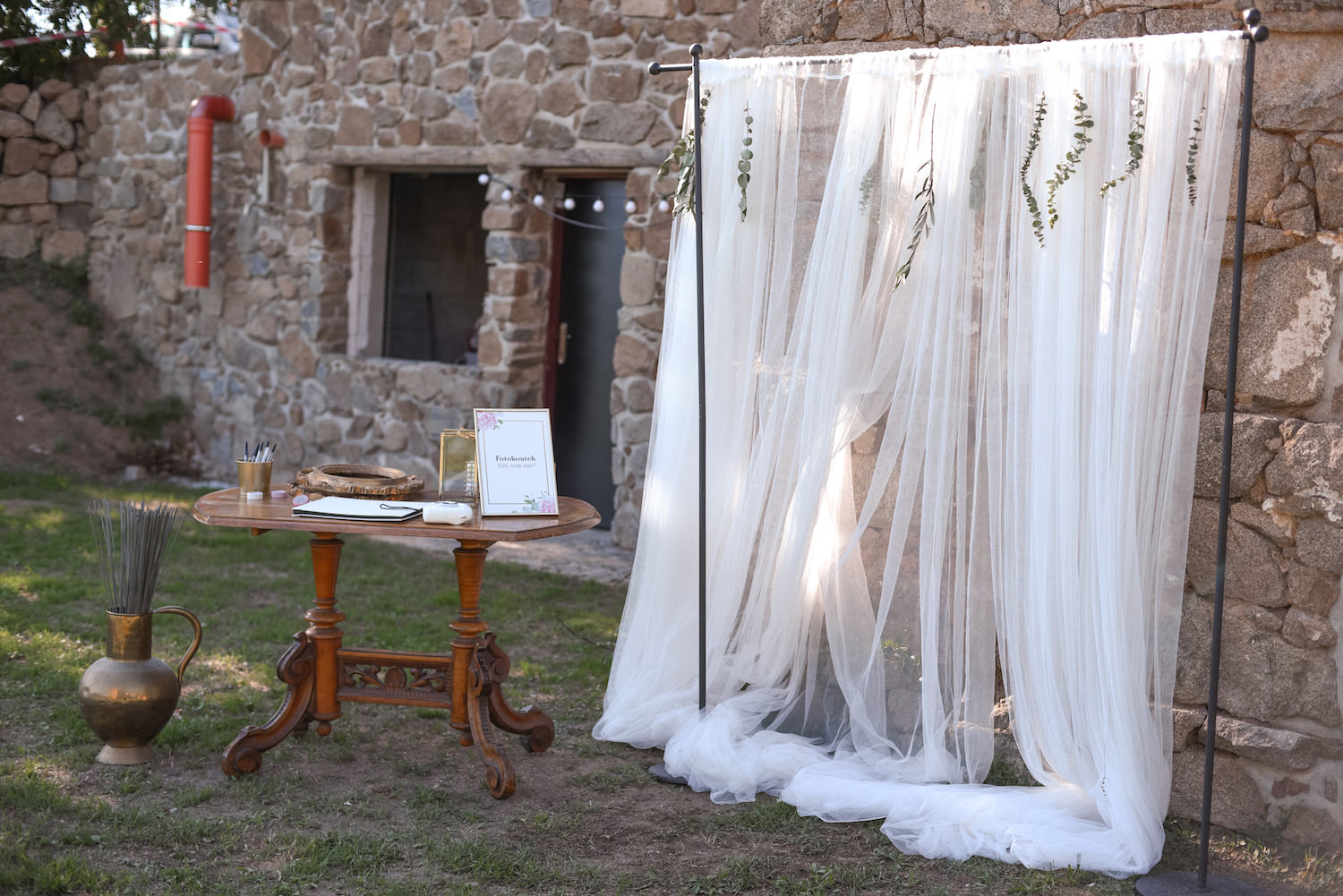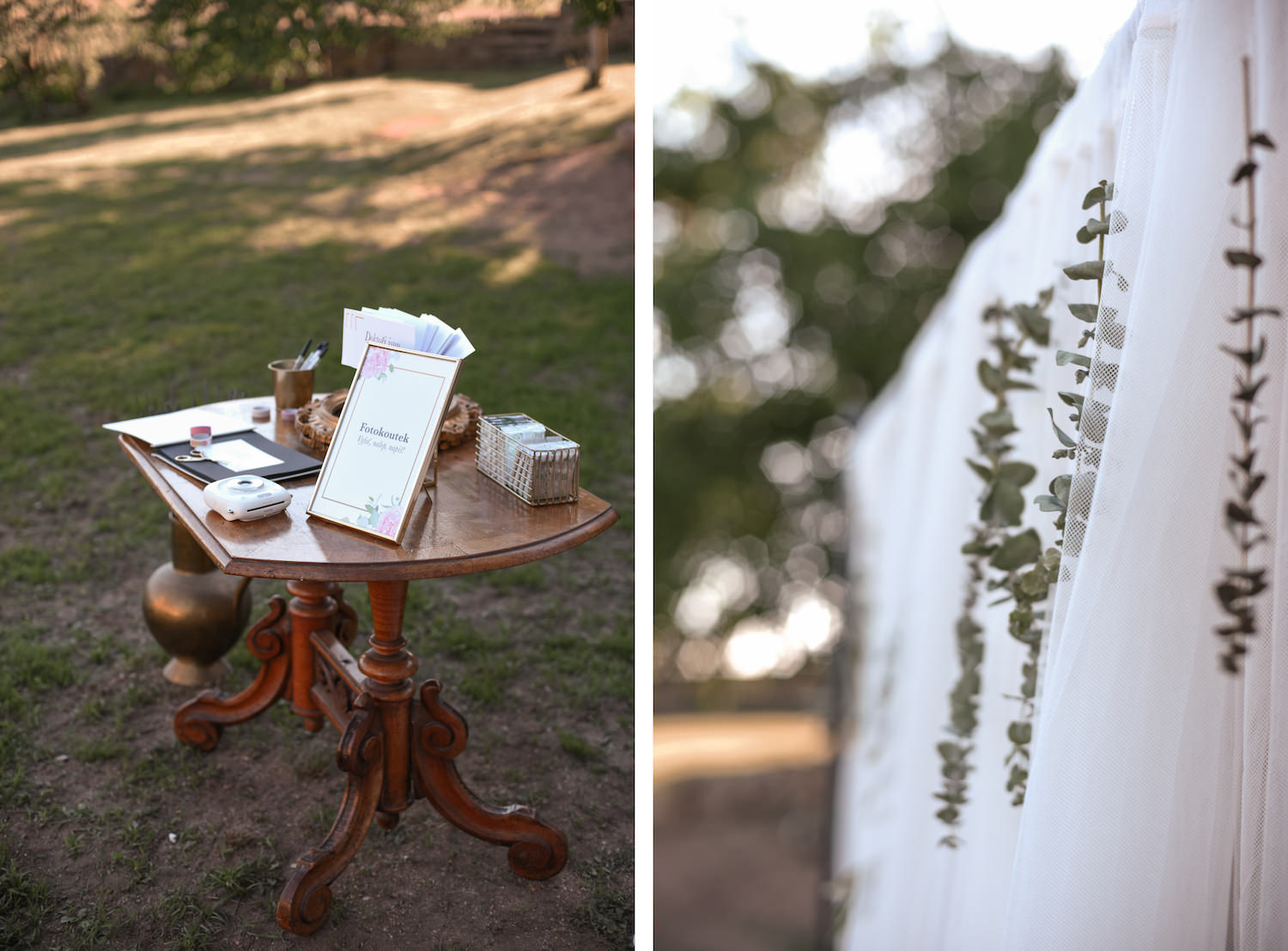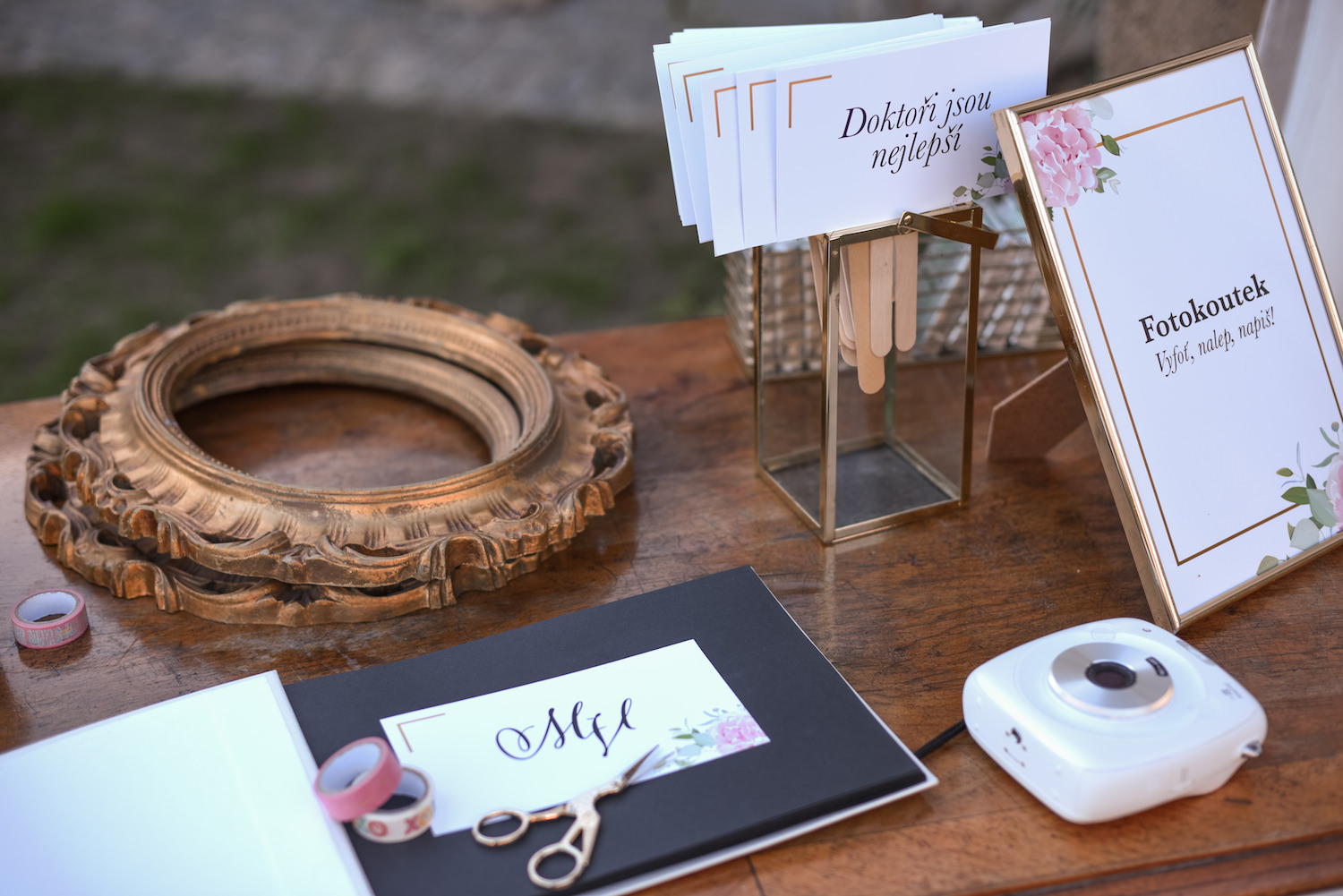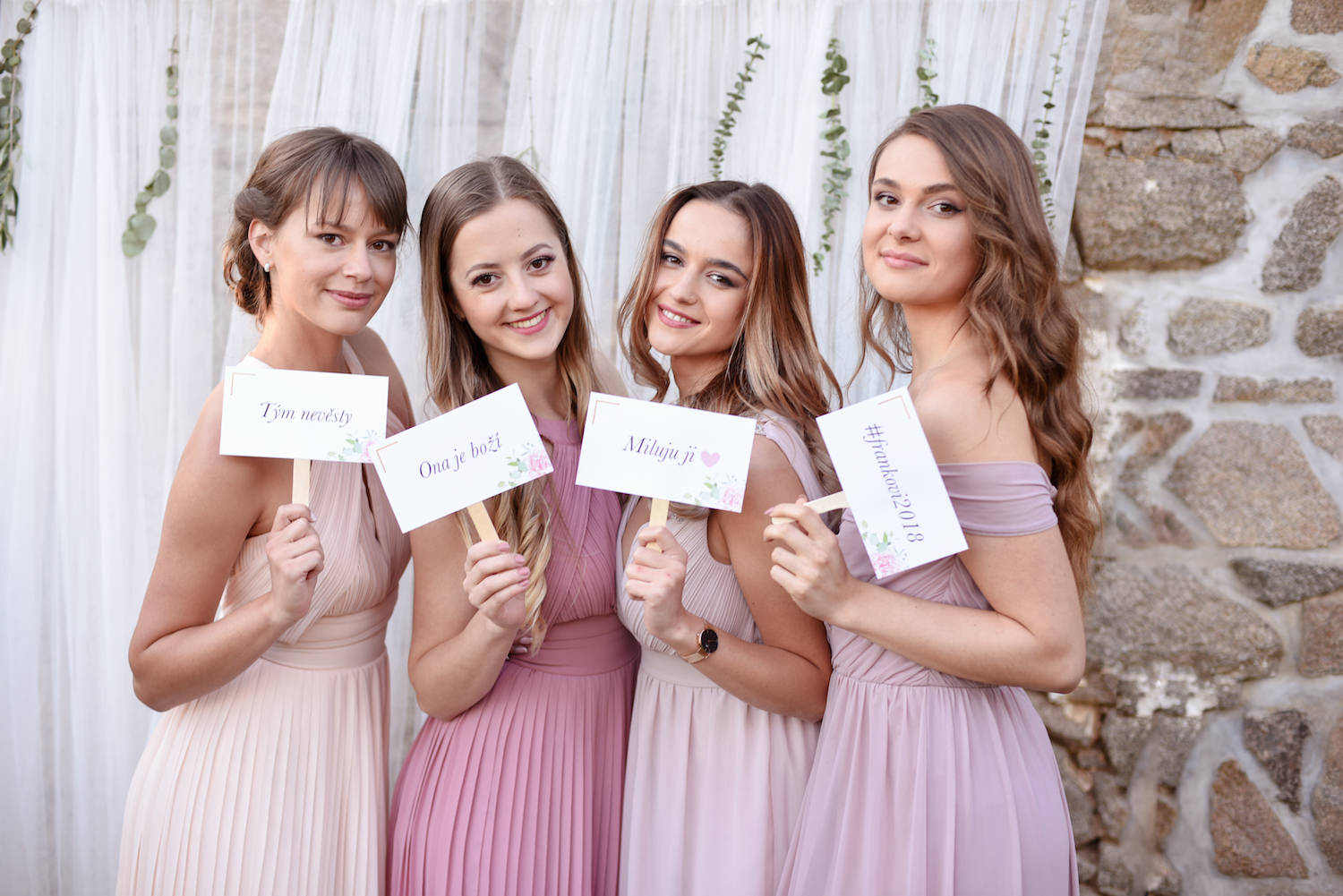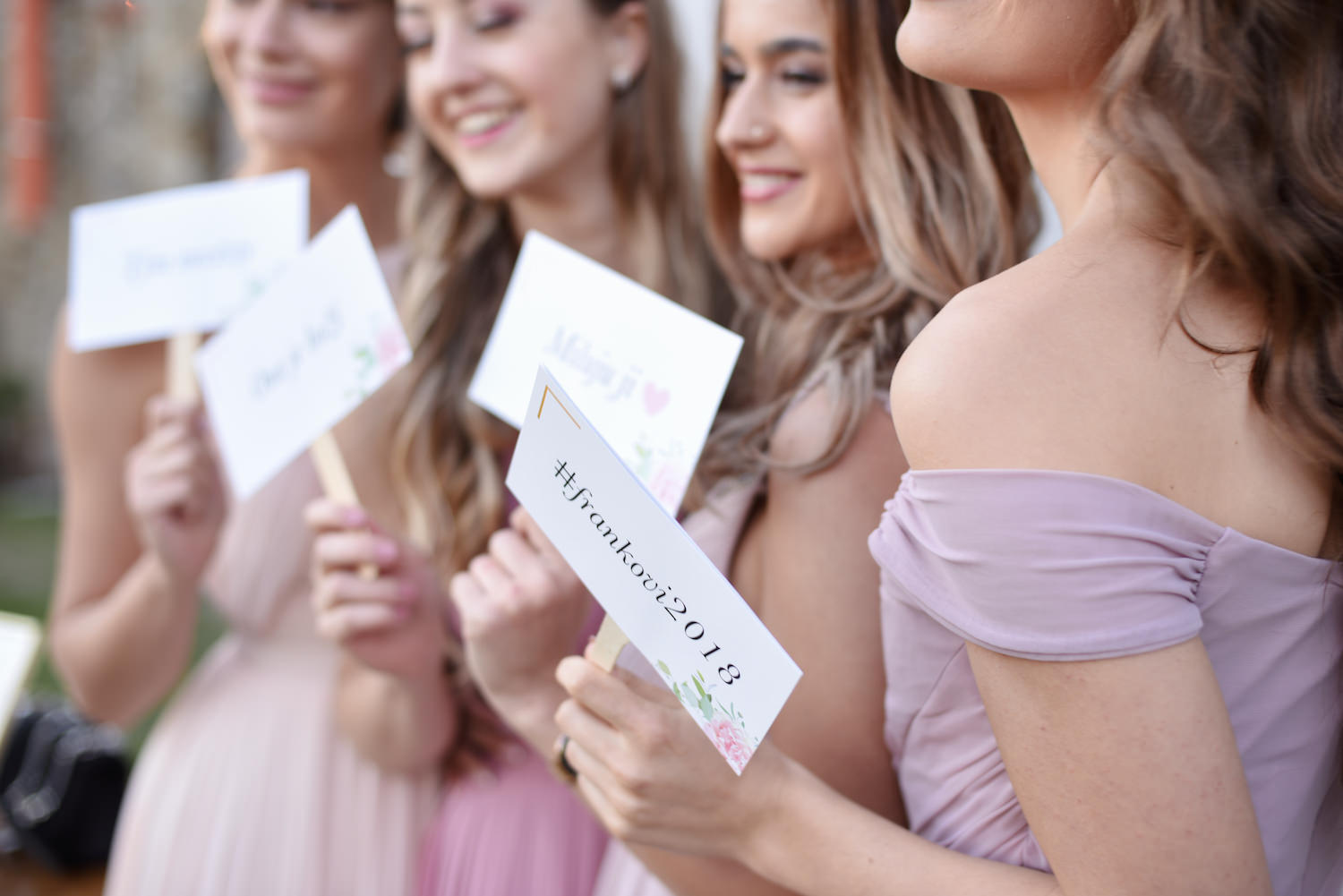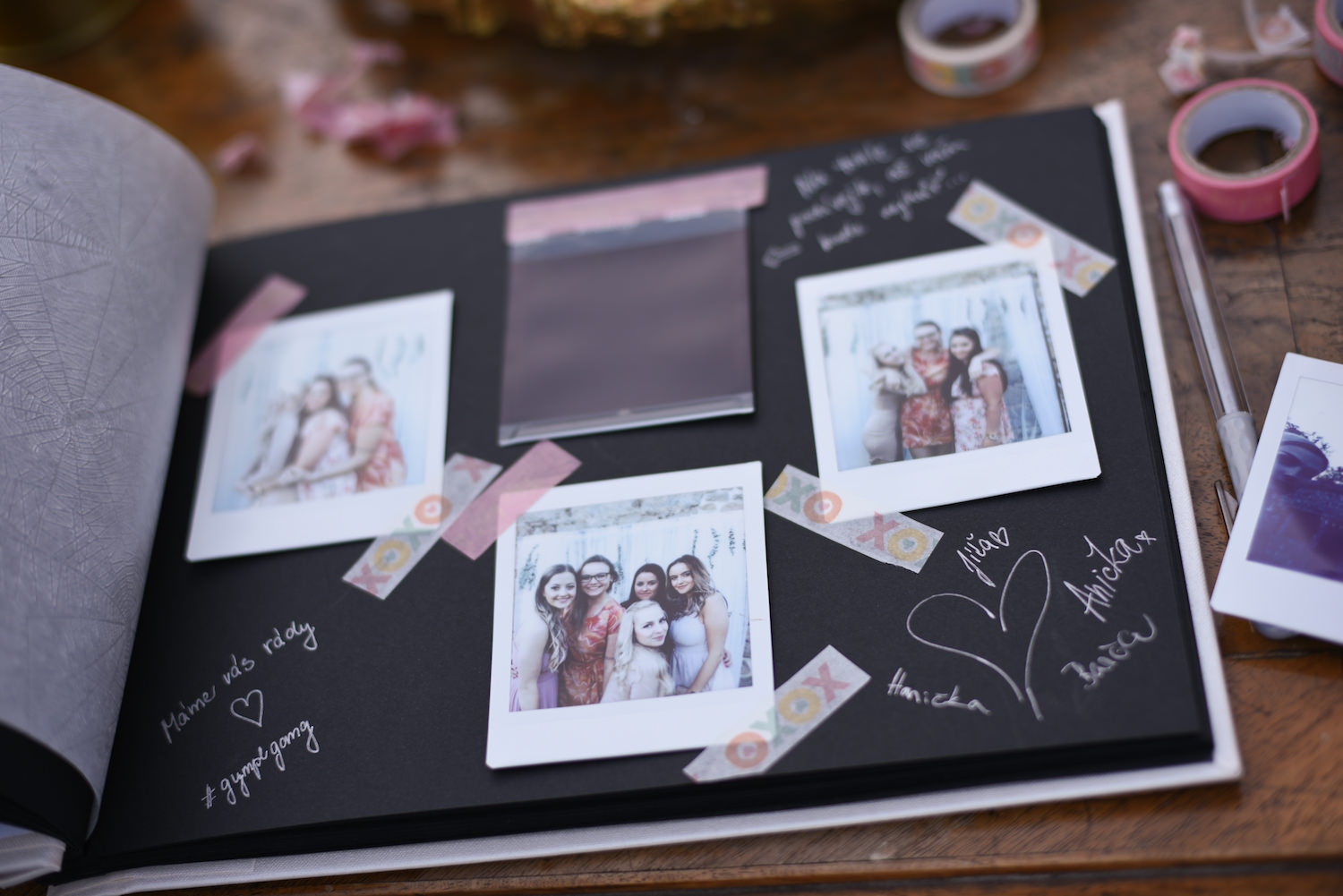 Moje oblíbená aktivita byl fotokoutek, kde se všichni mohli fotit na polaroid a vytvořili nám celé album. I když plánuju (a snad se k tomu během podzimu dokopu!) vytvořit samostatné svatební fotoalbum, jsem strašně ráda, že máme i tohle – trošku spontánnější fotoalbum plné momentek <3
---
My favorite activity – the photo booth. They were taking polaroid photos and created a whole photo album for us. And even though I want to do a special wedding photo album (I hope I'm gonna force myself to do it during the fall), I'm super happy we also have this one full of spontaneous snapshots <3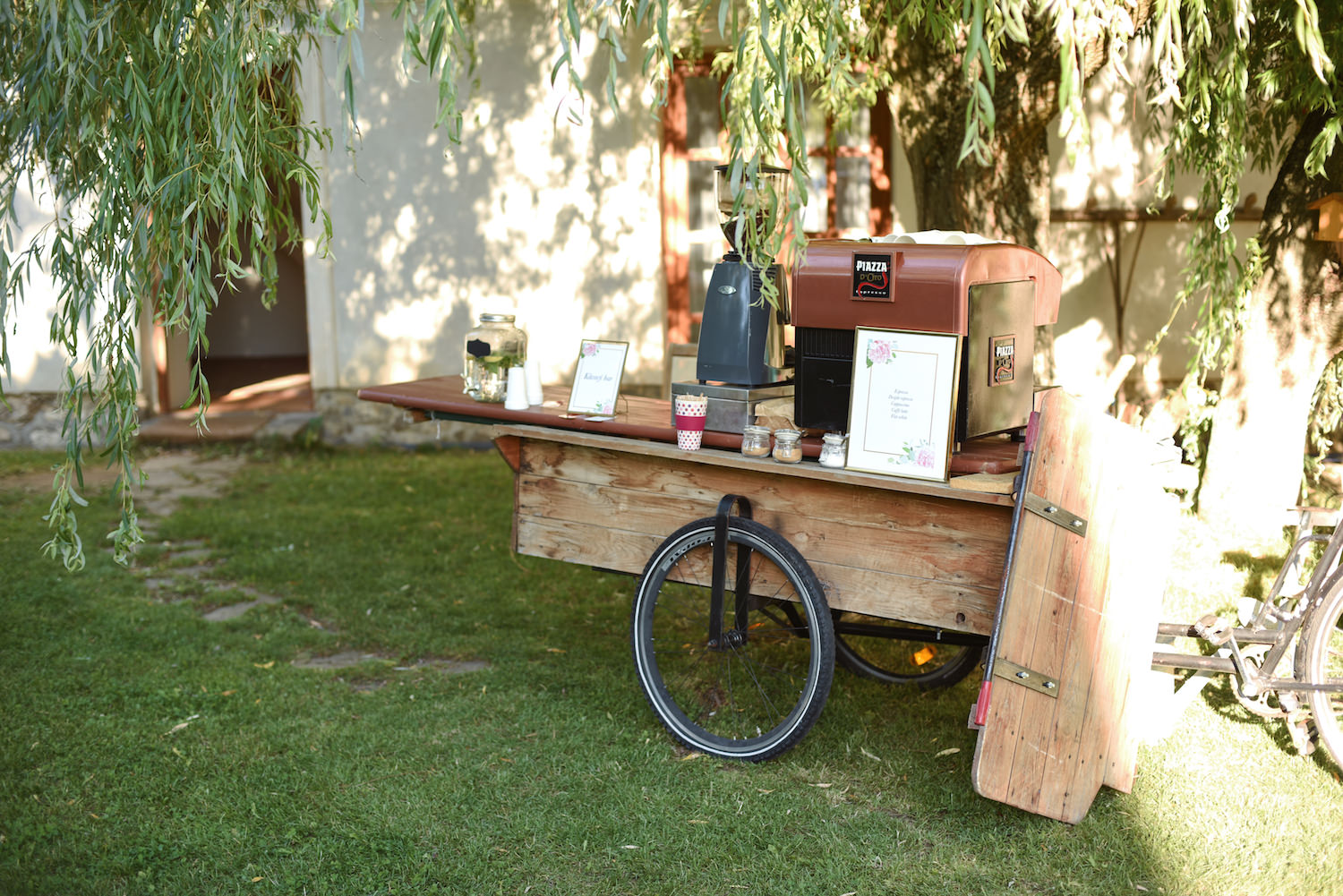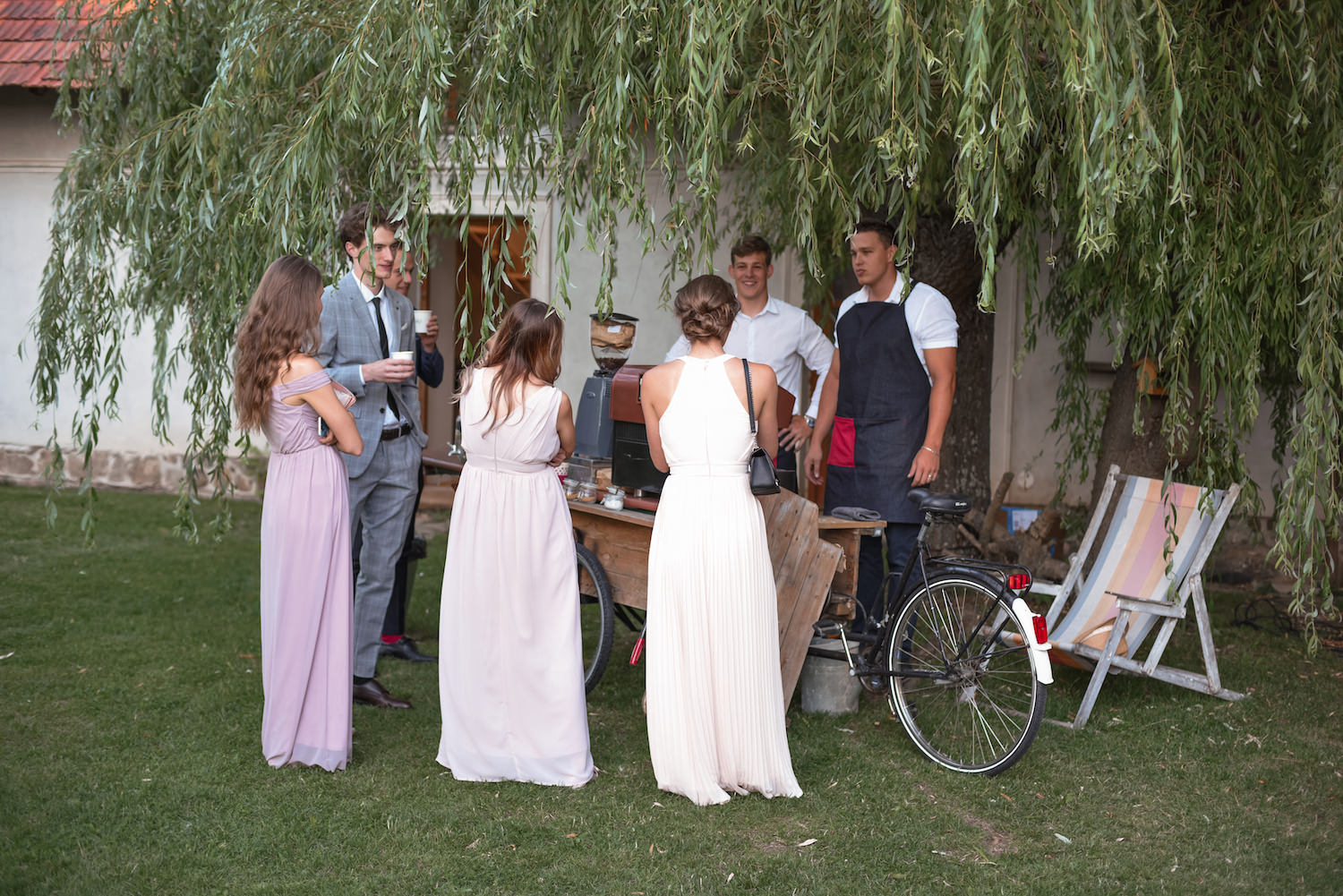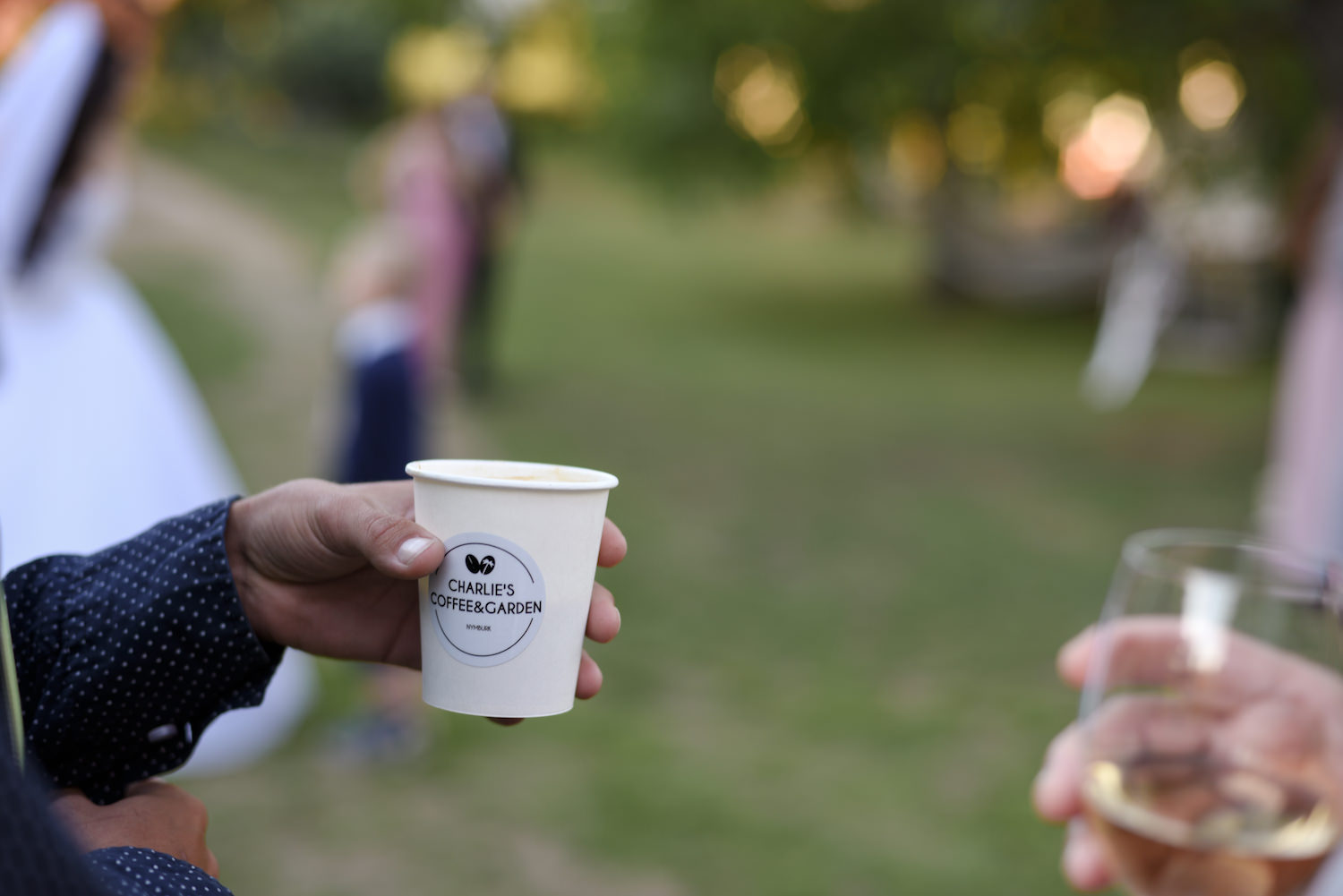 Parádní byl i náš kávový stánek, který vážně přišel vhod při příjezdu na statek, kdy se čekalo, než všichni přijedou, abychom mohli začít s hostinou, takže káva krásně zkrátila čekání. Potom se ale pila i během večera k nějakému dobrému zákusku a k dortu. 
---
I also loved our coffee corner, it was so convenient when our guest started arriving and we were waiting for the rest to come before we started our dinner, the coffee made the waiting much more comfortable. We also had a lot of coffee during the night with some sweets and the wedding cake.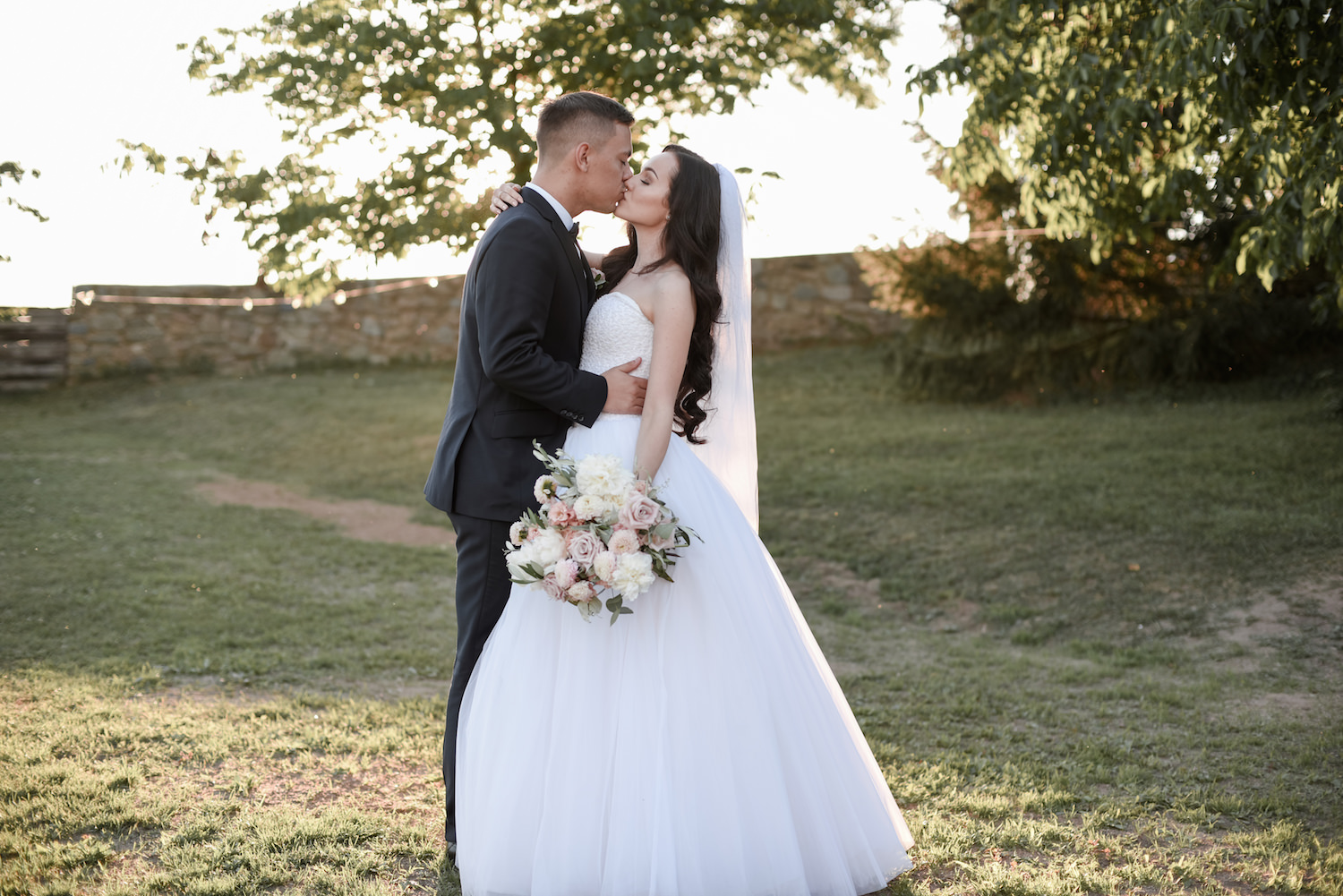 ❤️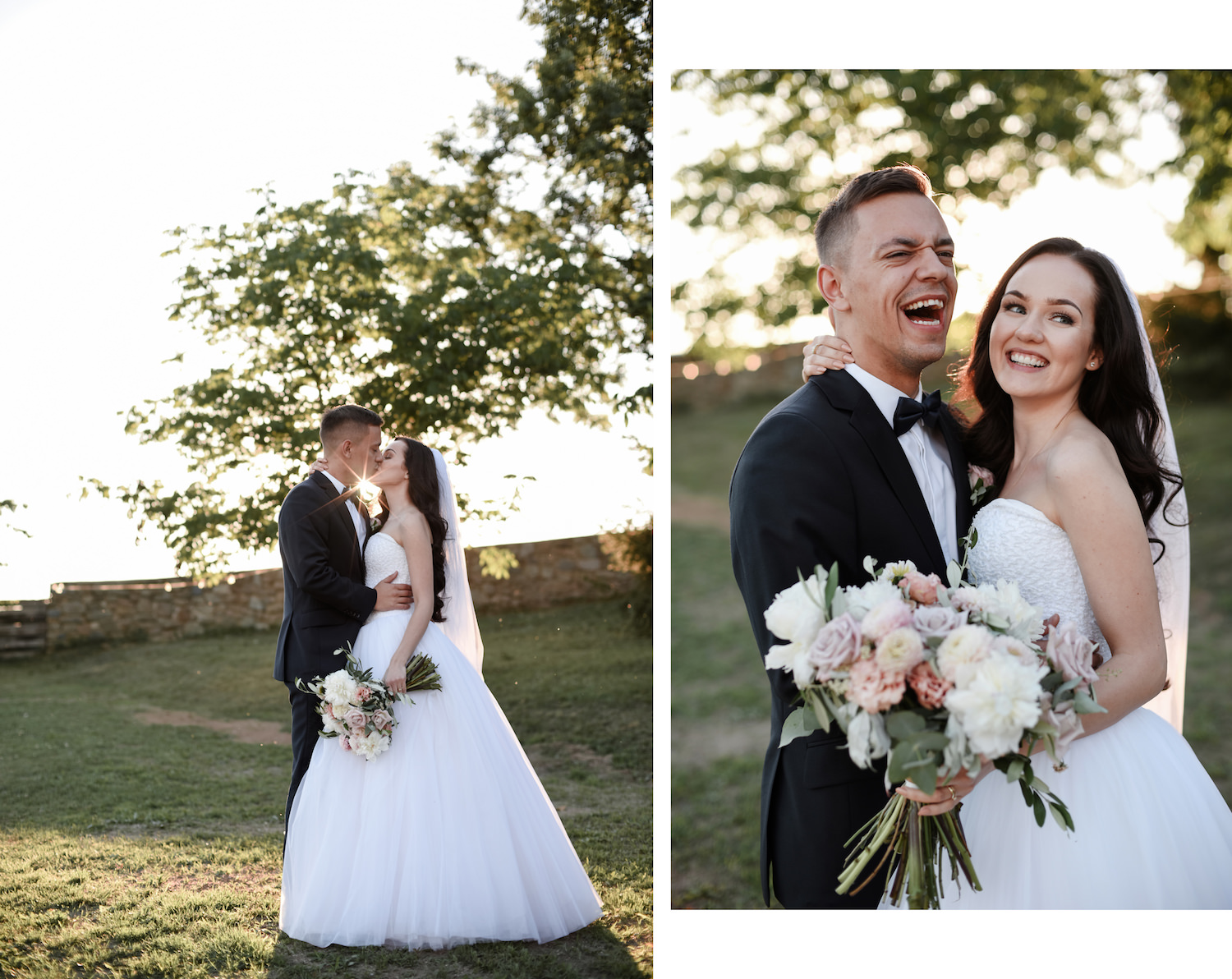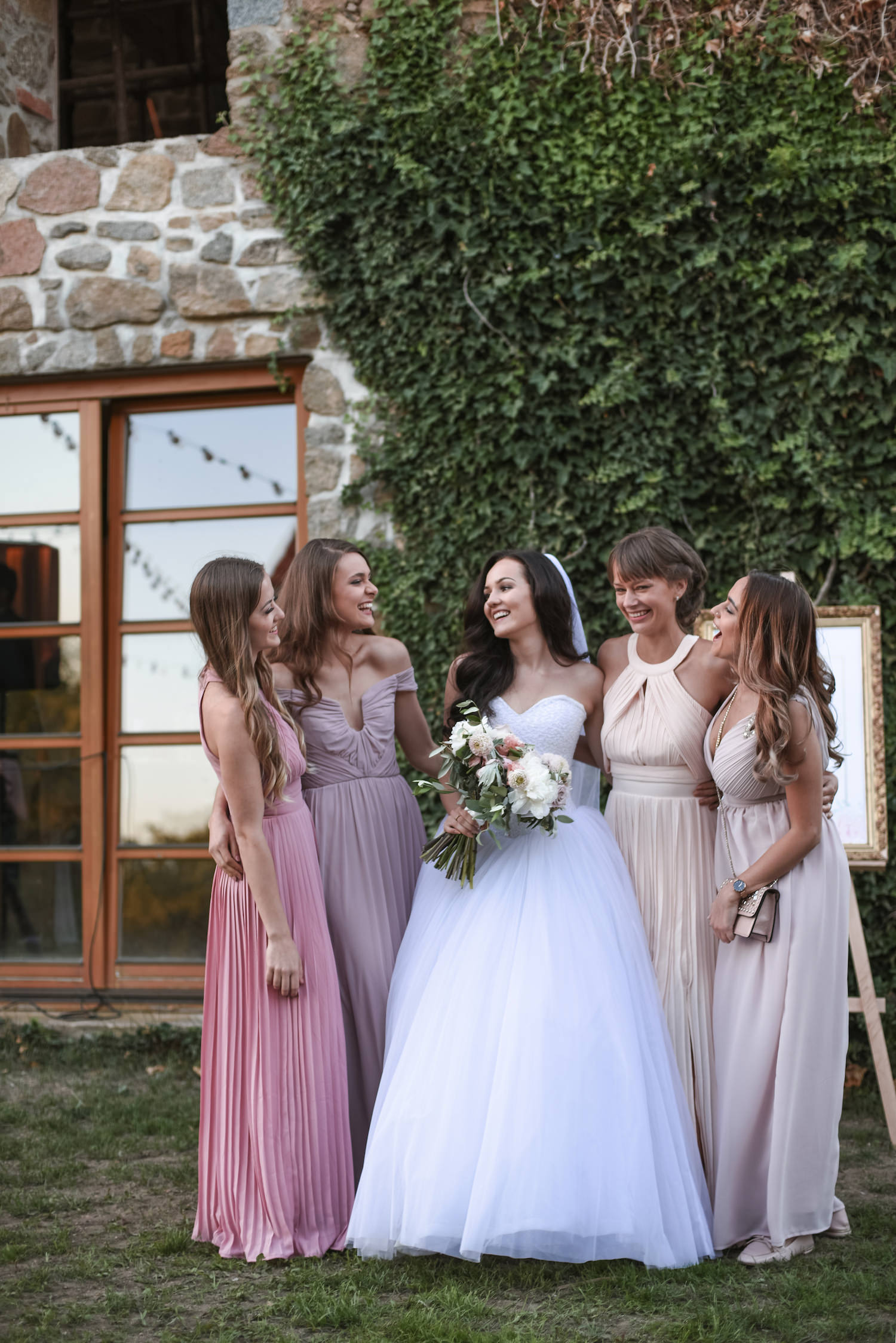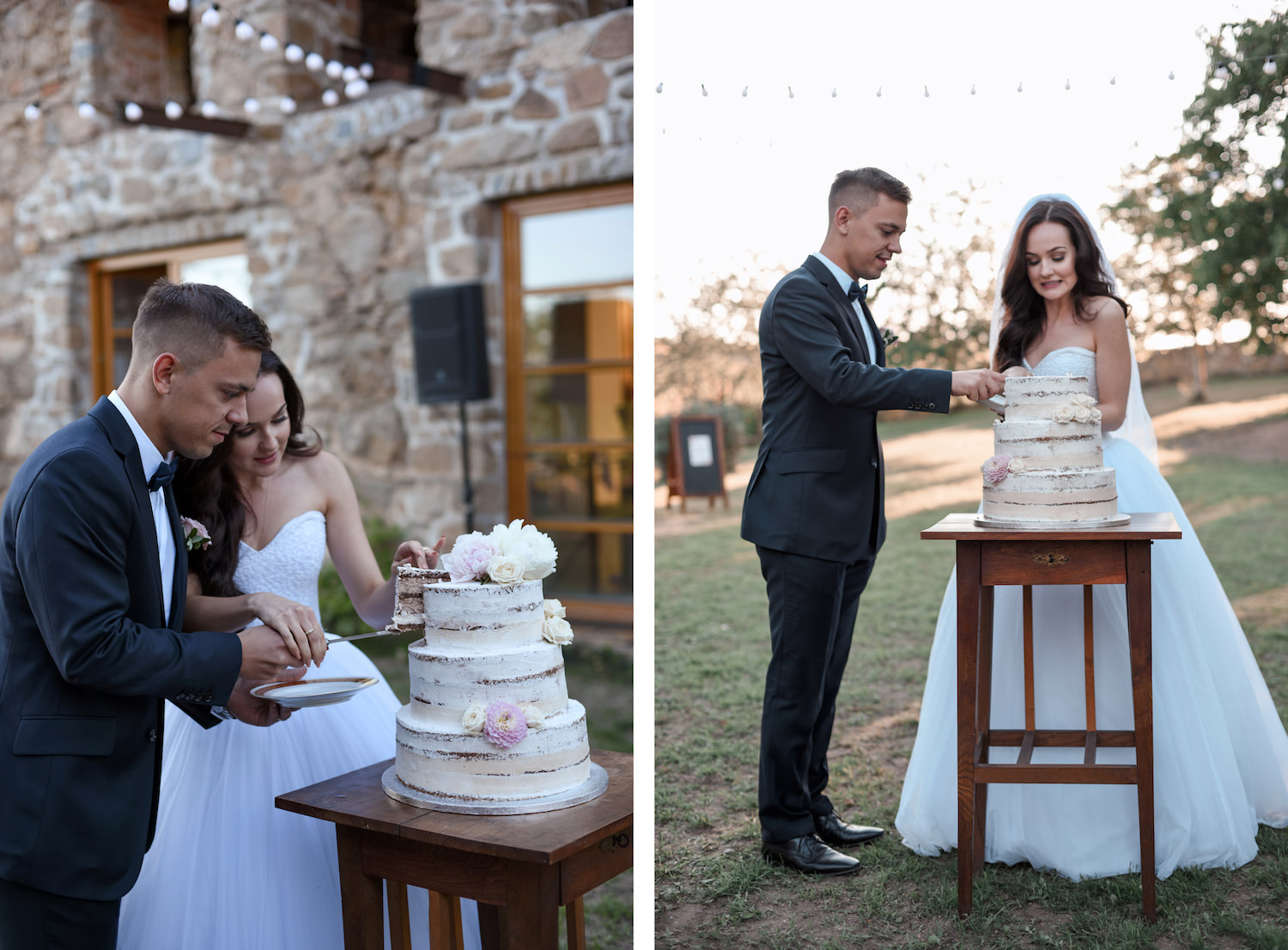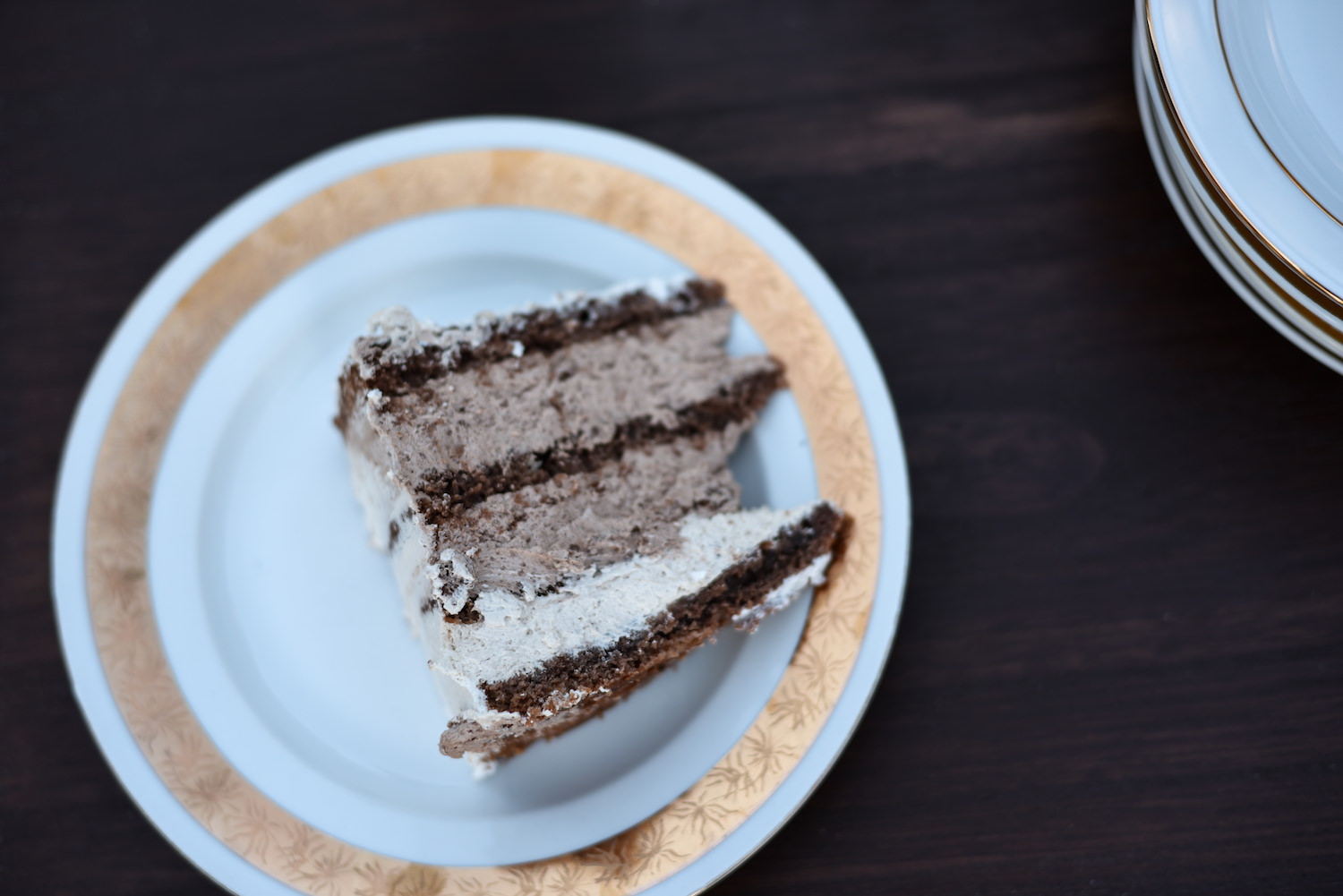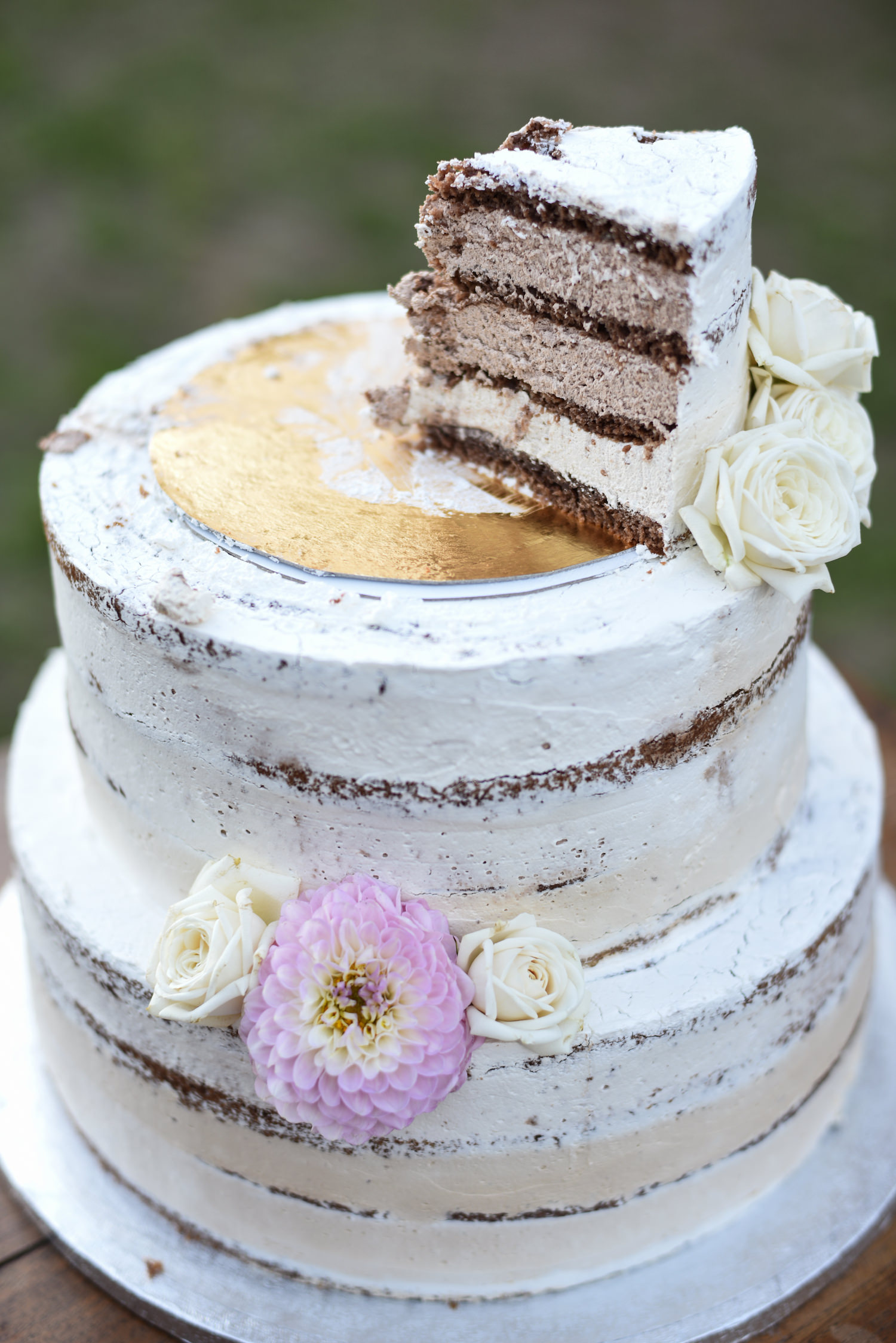 Kolem půl osmé jsme šli rozkrojit náš svatební dort. Protože bylo hezky, krájeli jsme ho venku při západu slunce. Potom jsme se s Vildou na chvíli vytratili na focení na vedlejším poli, zatímco všichni jedli dort a popíjeli kávičku. To načasování bylo ideální, protože jsme tak nikoho nezdržovali.
---
Around 8PM it was time to start cutting the cake. The weather was beautiful so we did it outside in the sunset. Then we went to shoot some more photos while our guests ate their cakes and had some coffee. It was nice that they didn't have to wait for us when we were taking photos.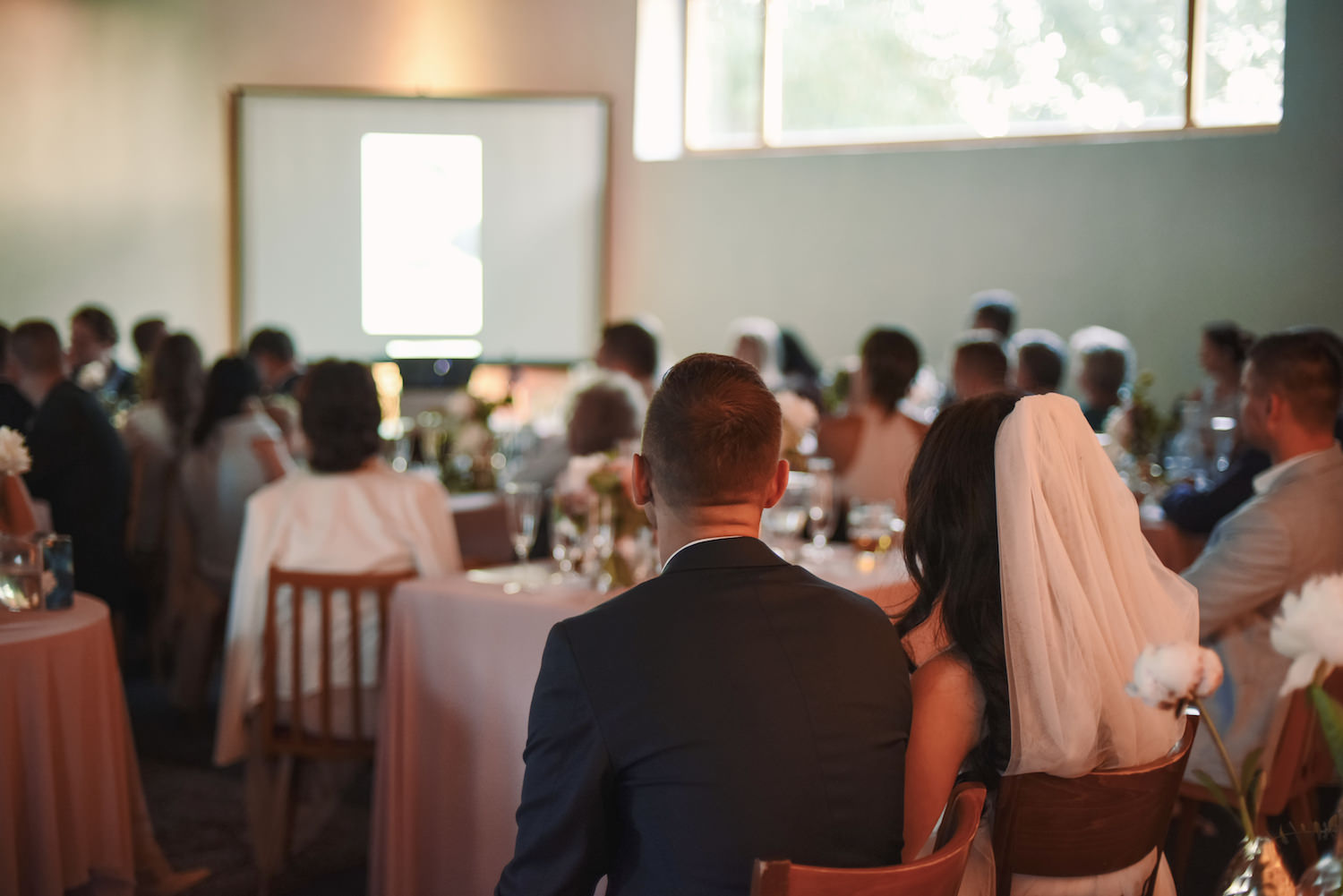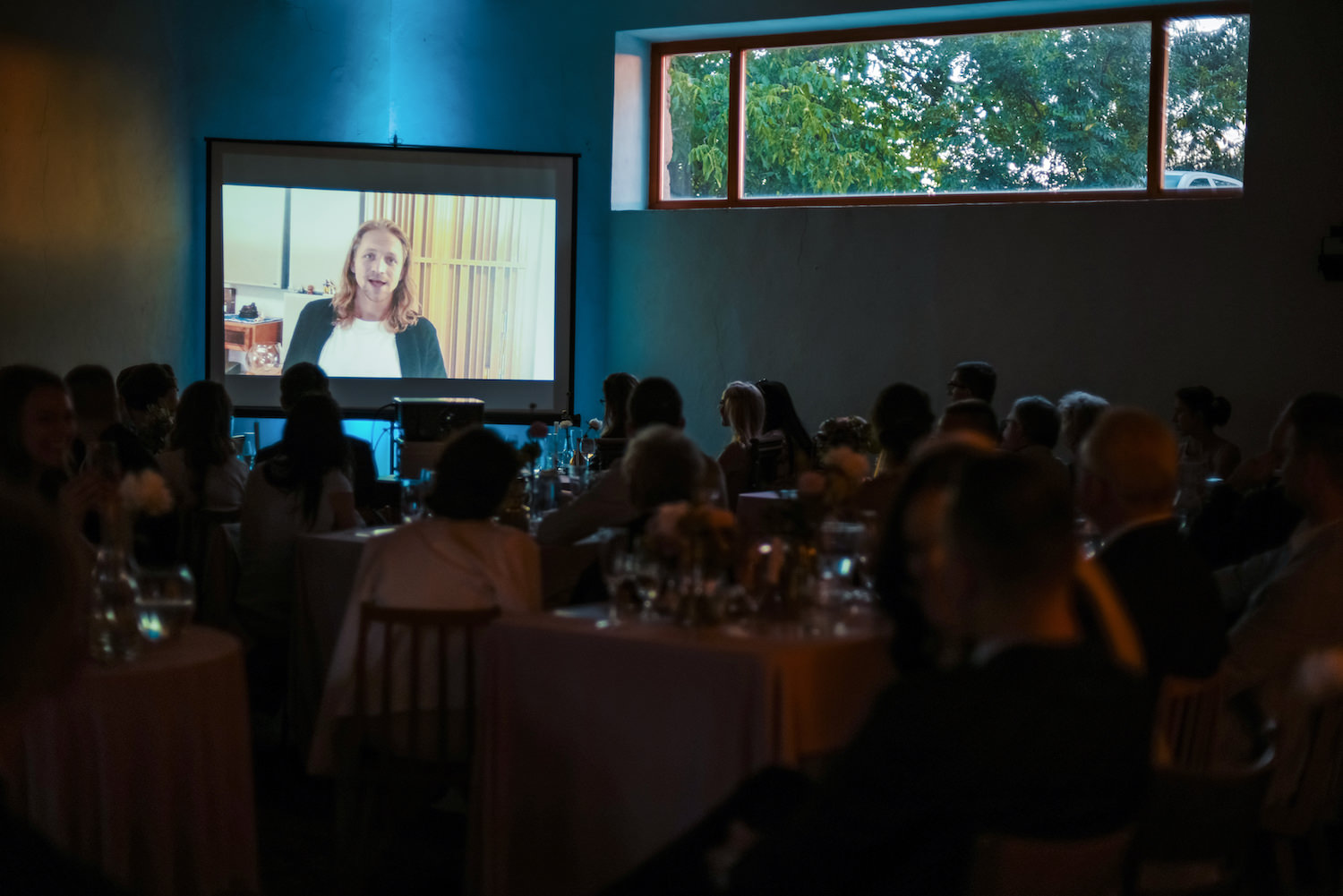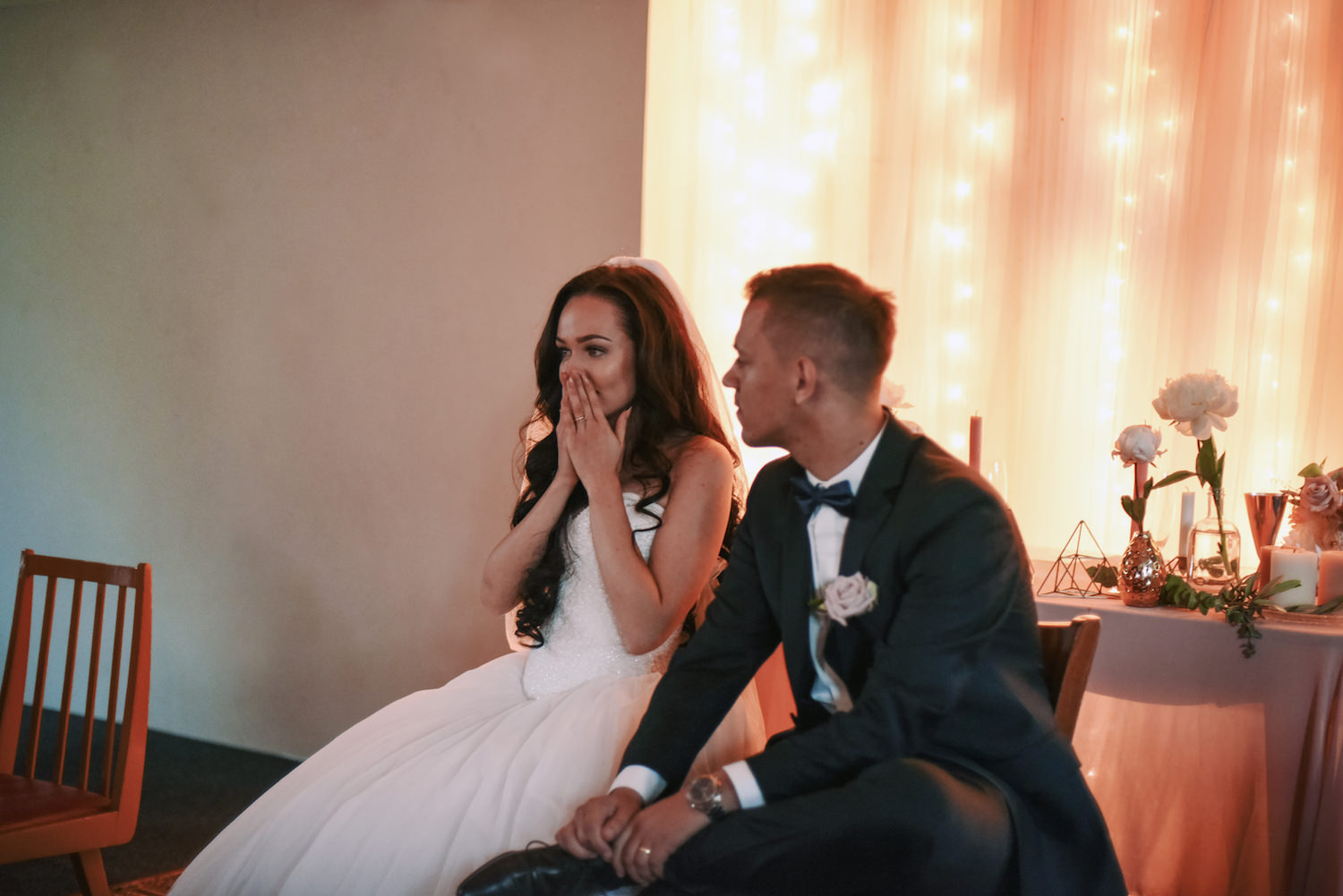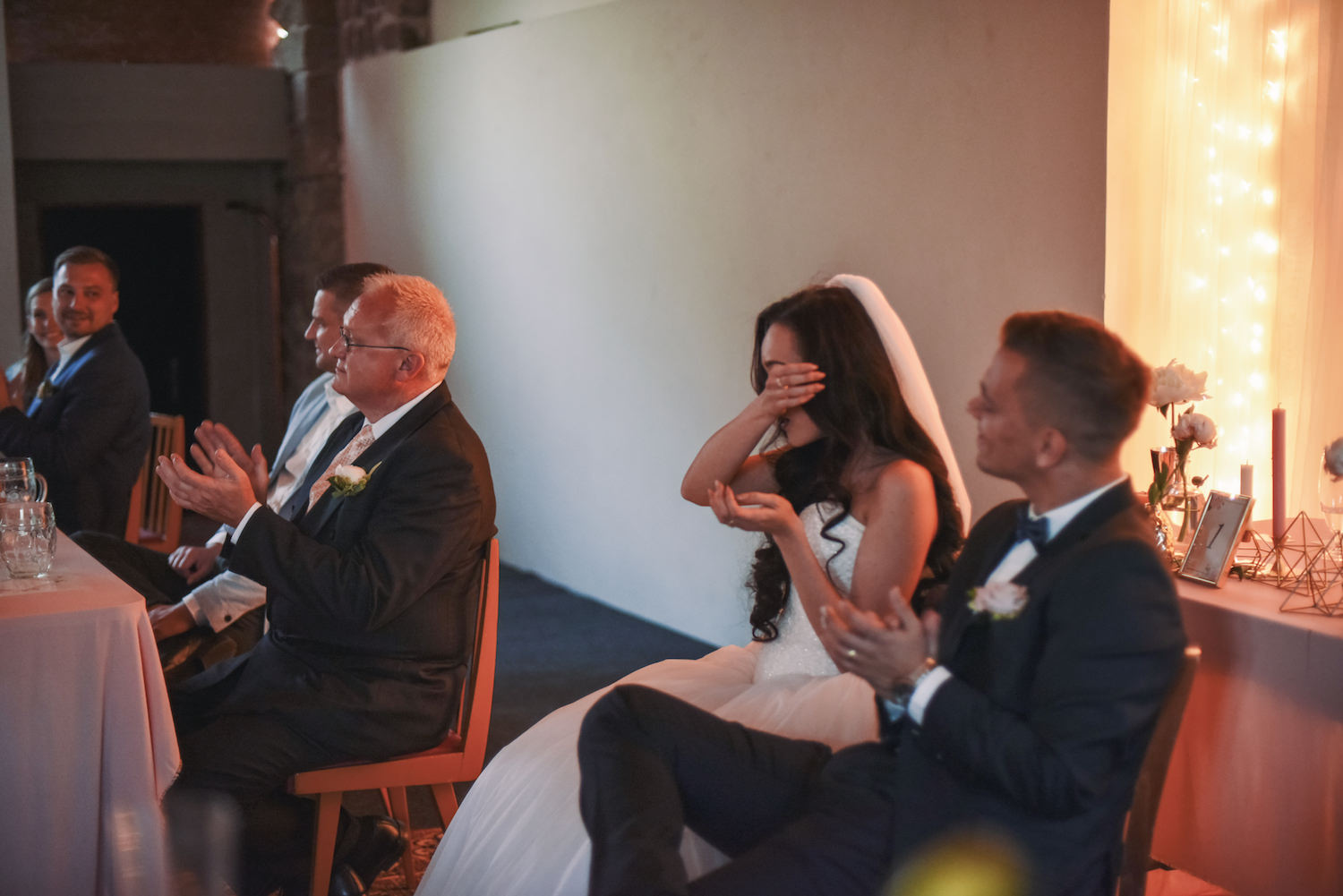 Pak měla přijít na řadu zábava, ale čekalo na nás překvapení – video, ve kterém nám gratulovali naši kamarádi, ale i pár osobností, které bychom tam nikdy nečekali. Už jsem vám to popisovala ve videu, kde jsem vám ukazovala i mojí reakci, když se ve videu objevila moje oblíbená Valeria Lipovetsky. Bylo to dokonalý <3
---
Then we had some games planned, but there was a surprise for us instead! Our friends made a video where everybody was congratulating us, there were also some celebrities and my favorite youtuber Valeria Lipovetsky. It was awesome <3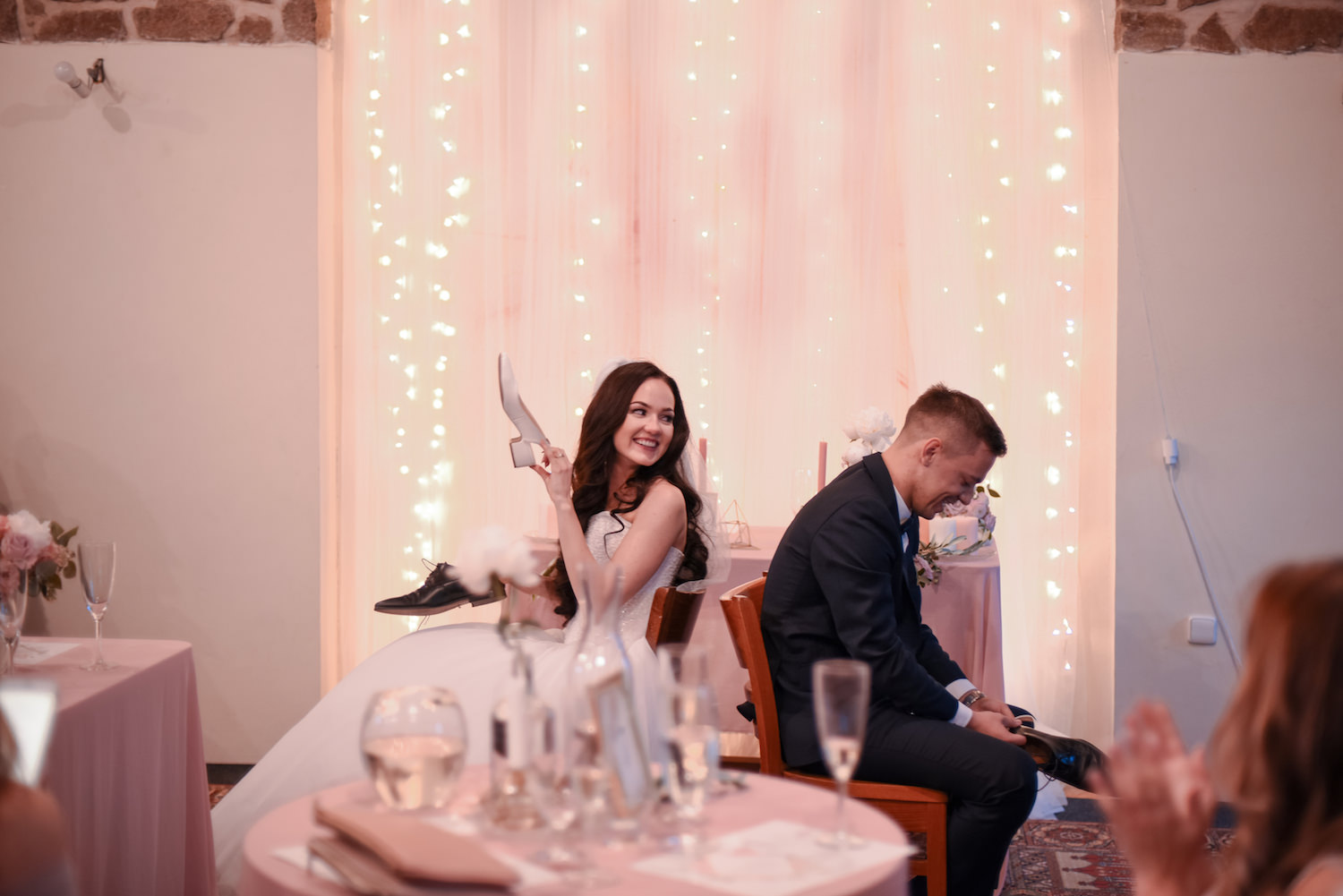 Potom jsme hráli hru se zvedáním bot a dost jsme se u toho nasmáli. Otázky vymýšlely moje nejúžasnější družičky <3
---
And then we played this wedding game with our shoes. Our amazing bridesmaids prepared it <3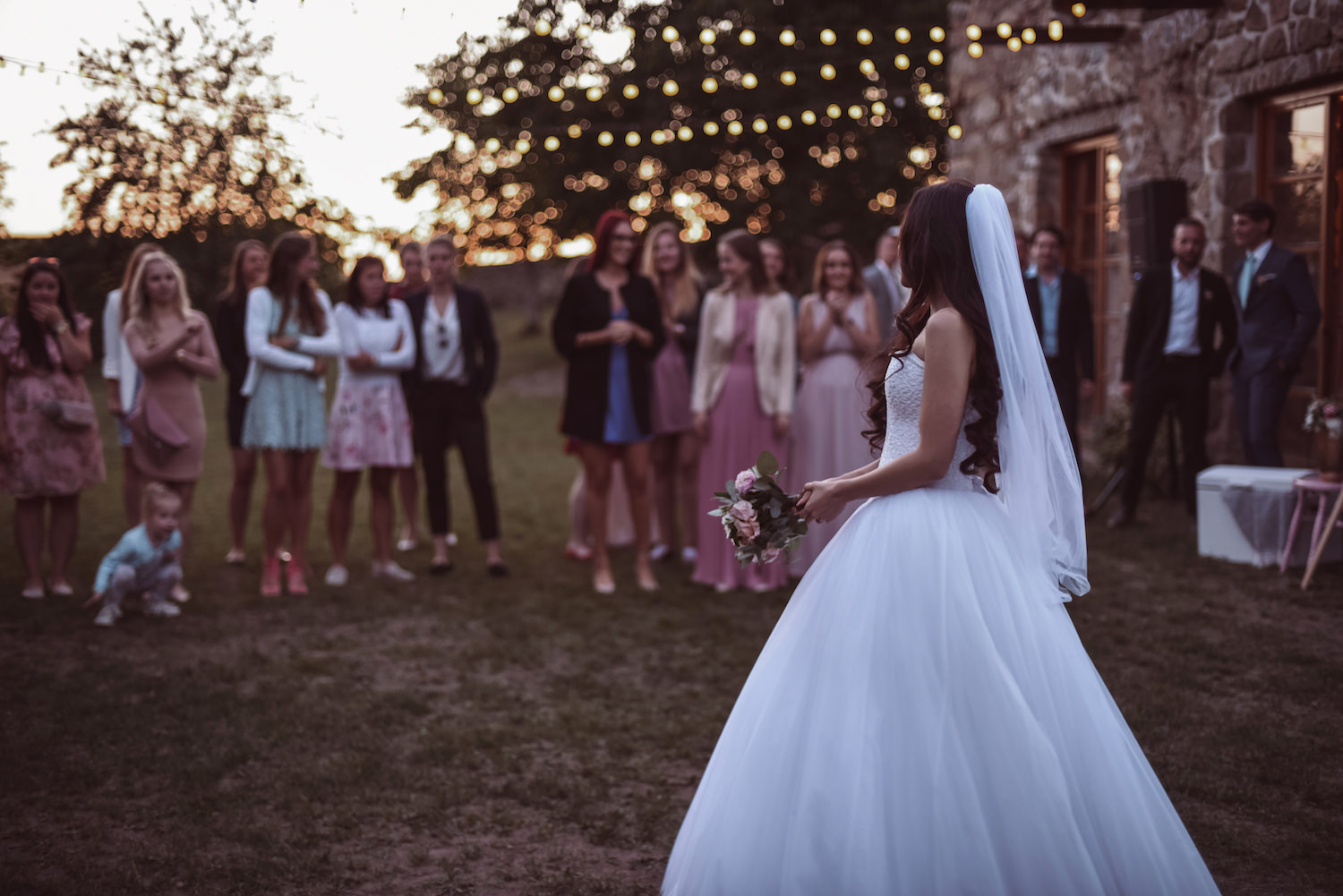 A pak přišlo na řadu házení kytice, což byl vlastně poslední bod svatebního programu před naším prvním tancem. Kytičku chytla moje spolužačka, která mi těsně před tím řekla, že jí nechytne ani náhodou, protože na tyhle věci nemá štěstí, haha 🙂 Tak už se těším na tvojí svatbu, zlato! A další fotky vám ukážu zase příště! Užijte si zbytek večera <3
---
And then it was time for a wedding bouquet throw! It was the last thing before the first dance. One of my friends caught it which was pretty funny because a few minutes ago she said that she wouldn't because she had no luck in these things, haha 🙂 So I'm looking forward to your wedding, babe! I'll show you some more photos in another blog post! Enjoy your night <3