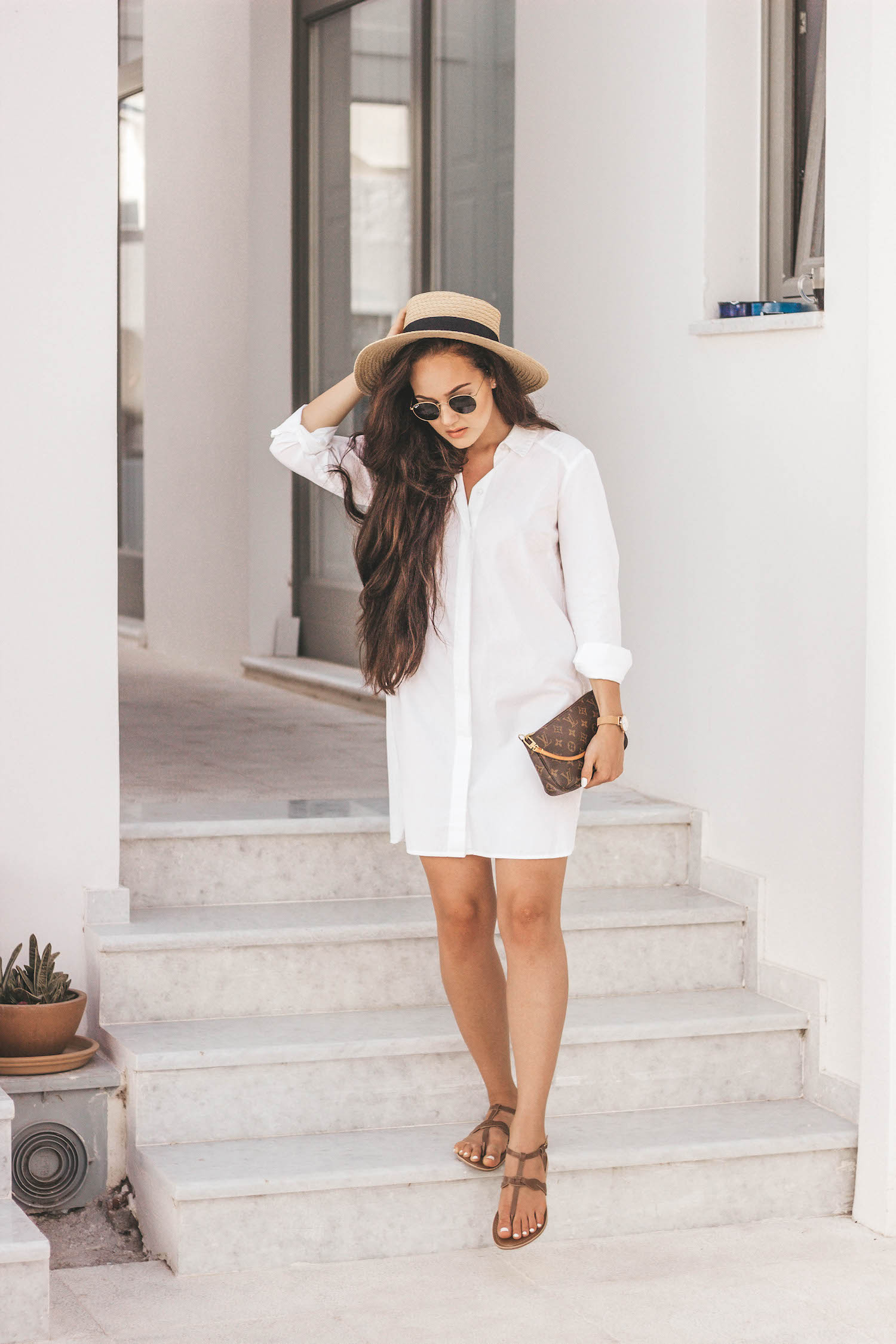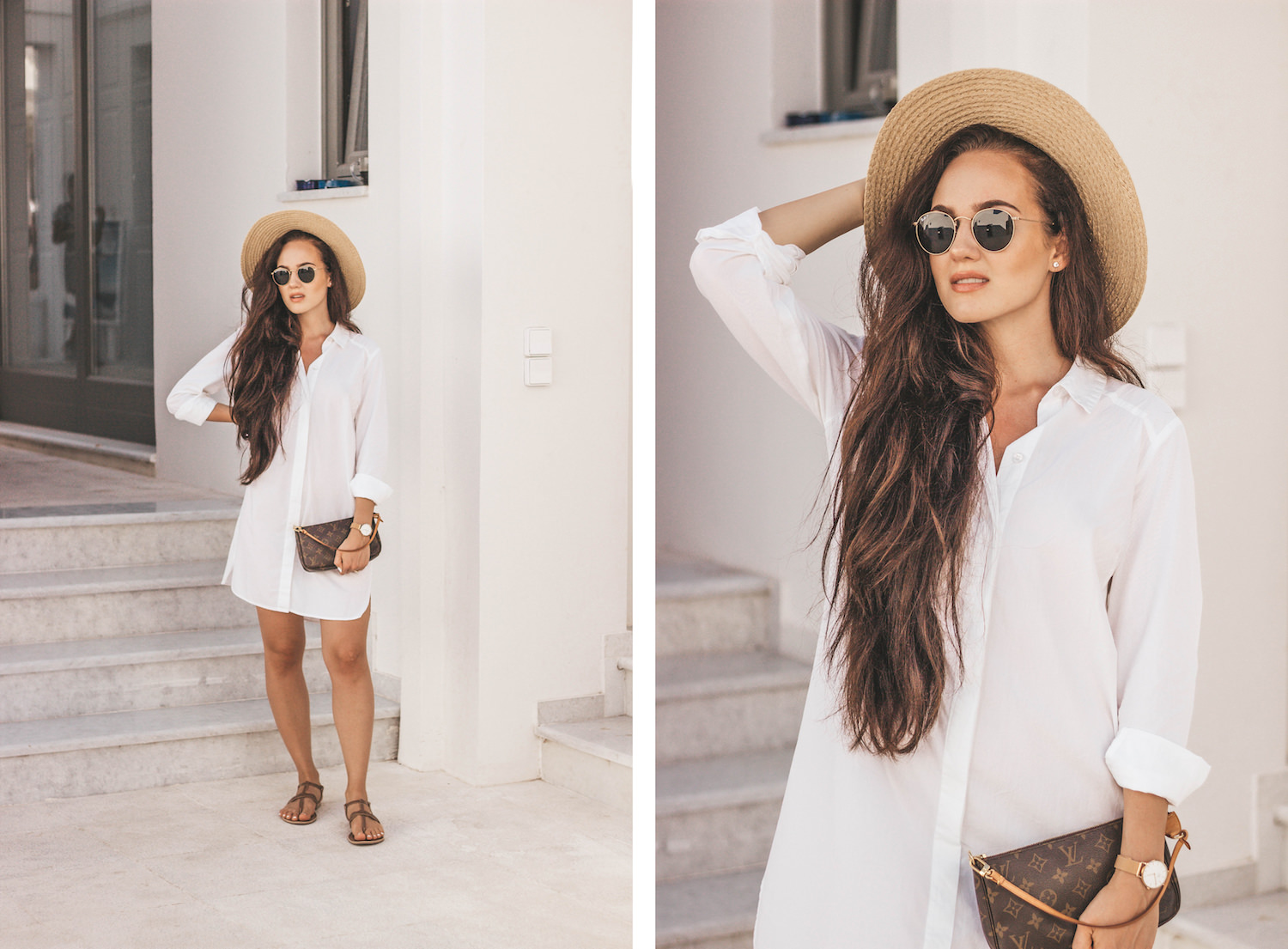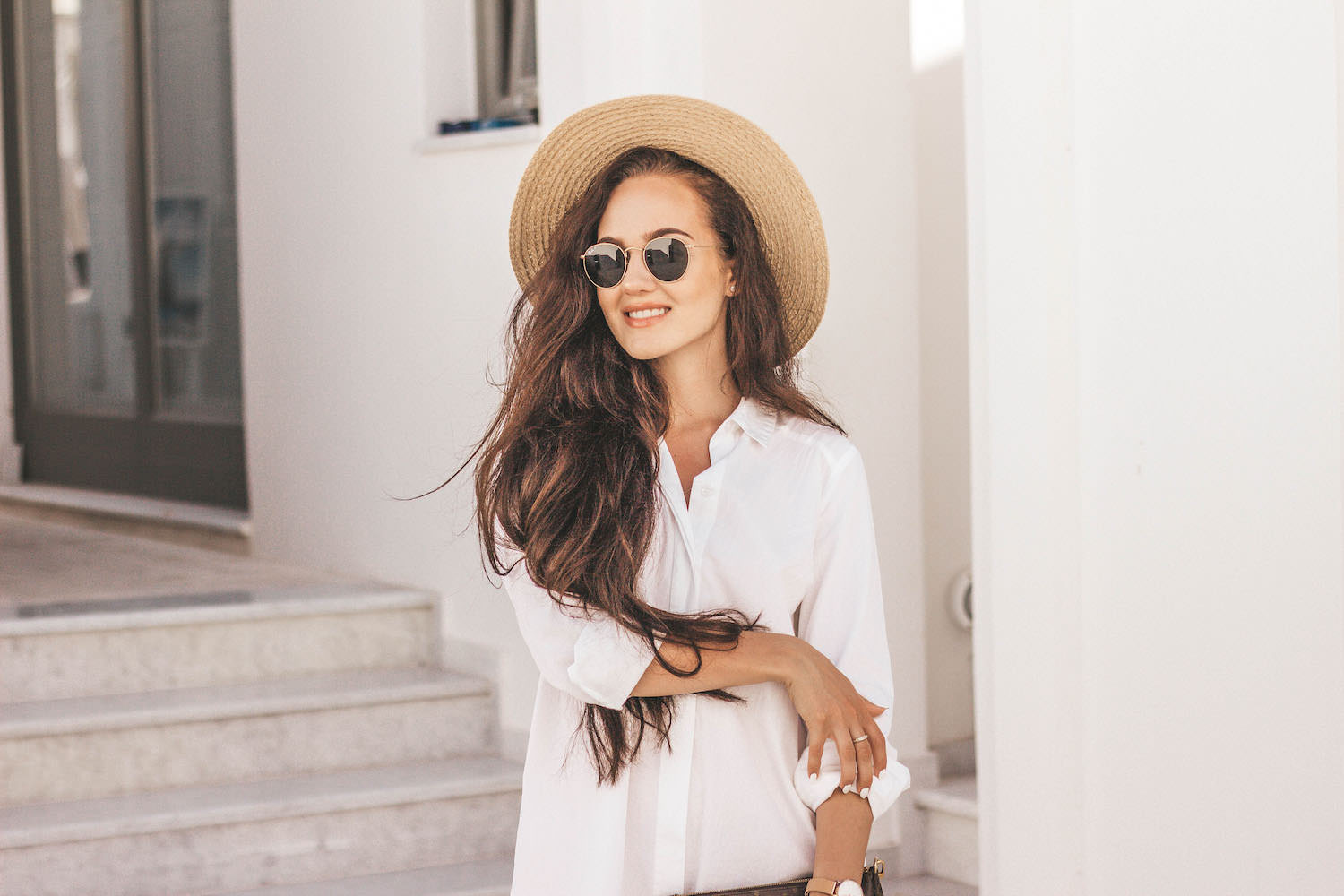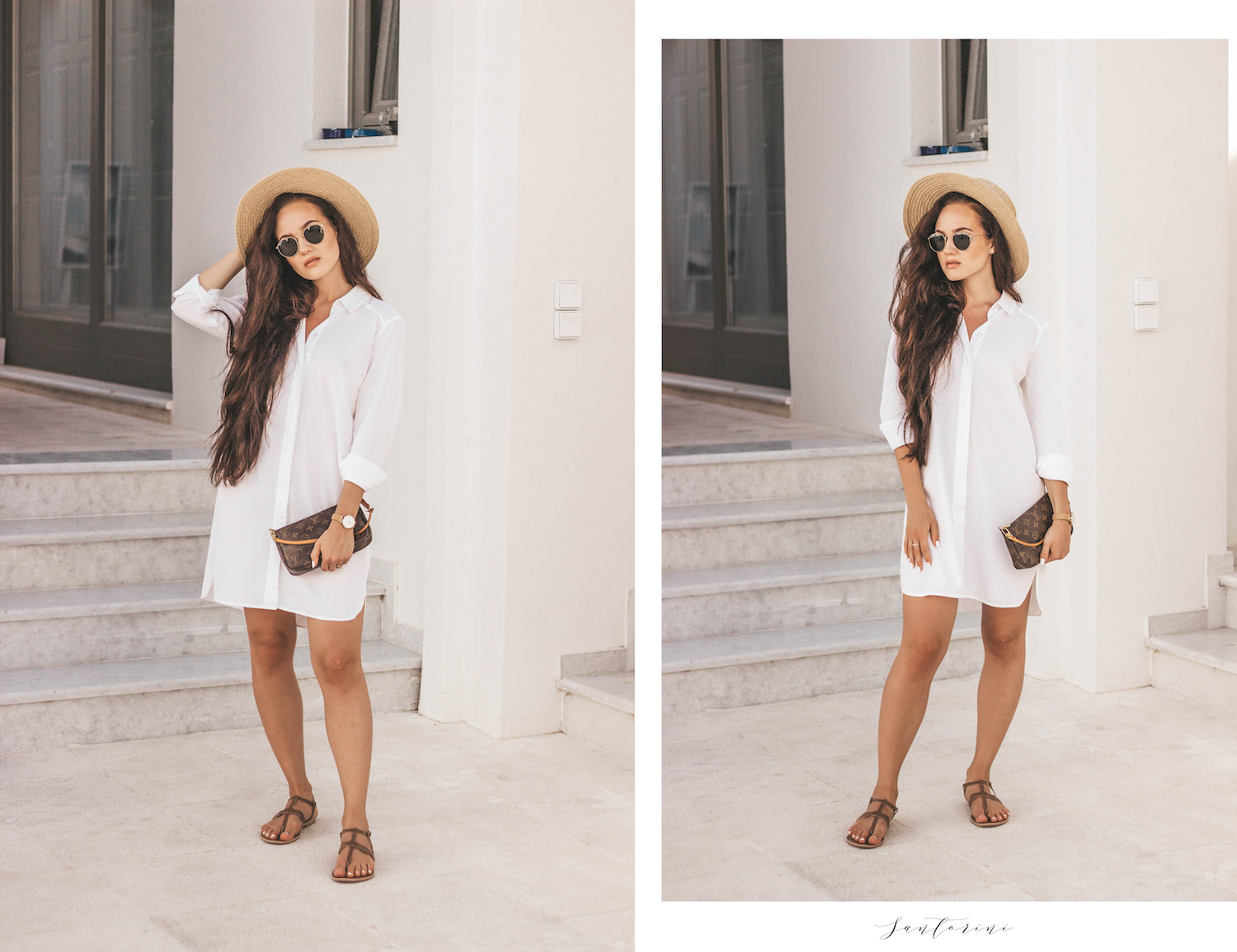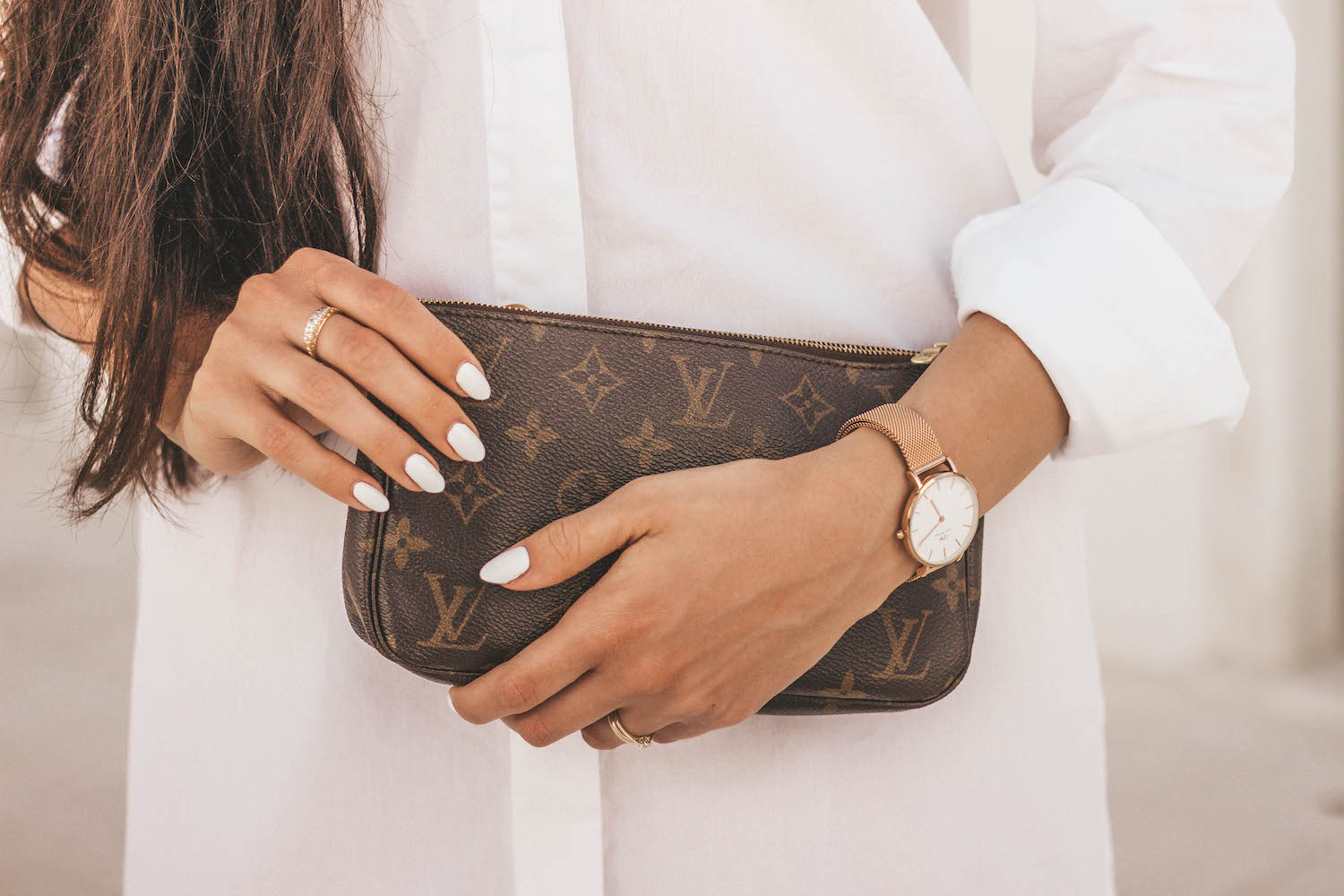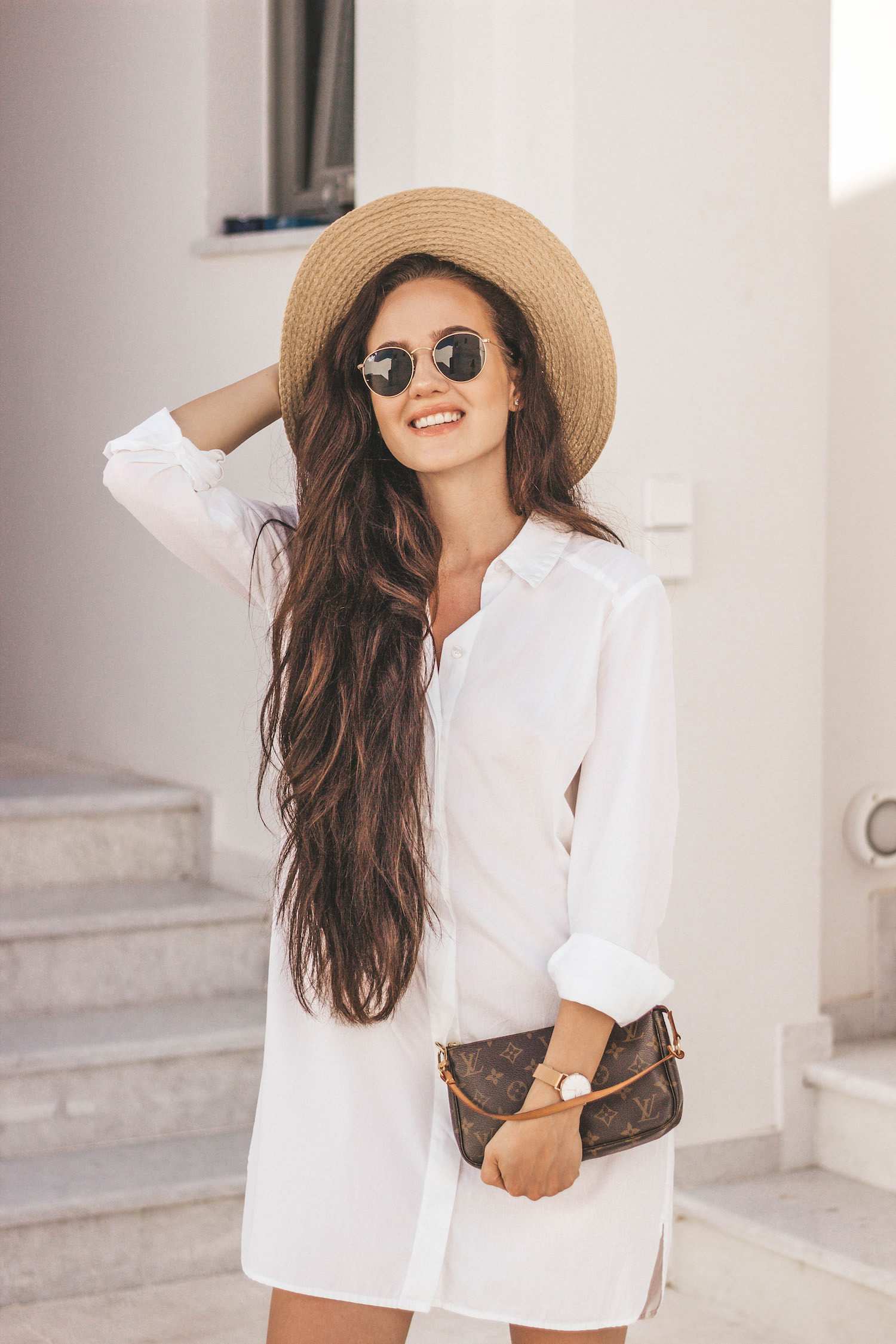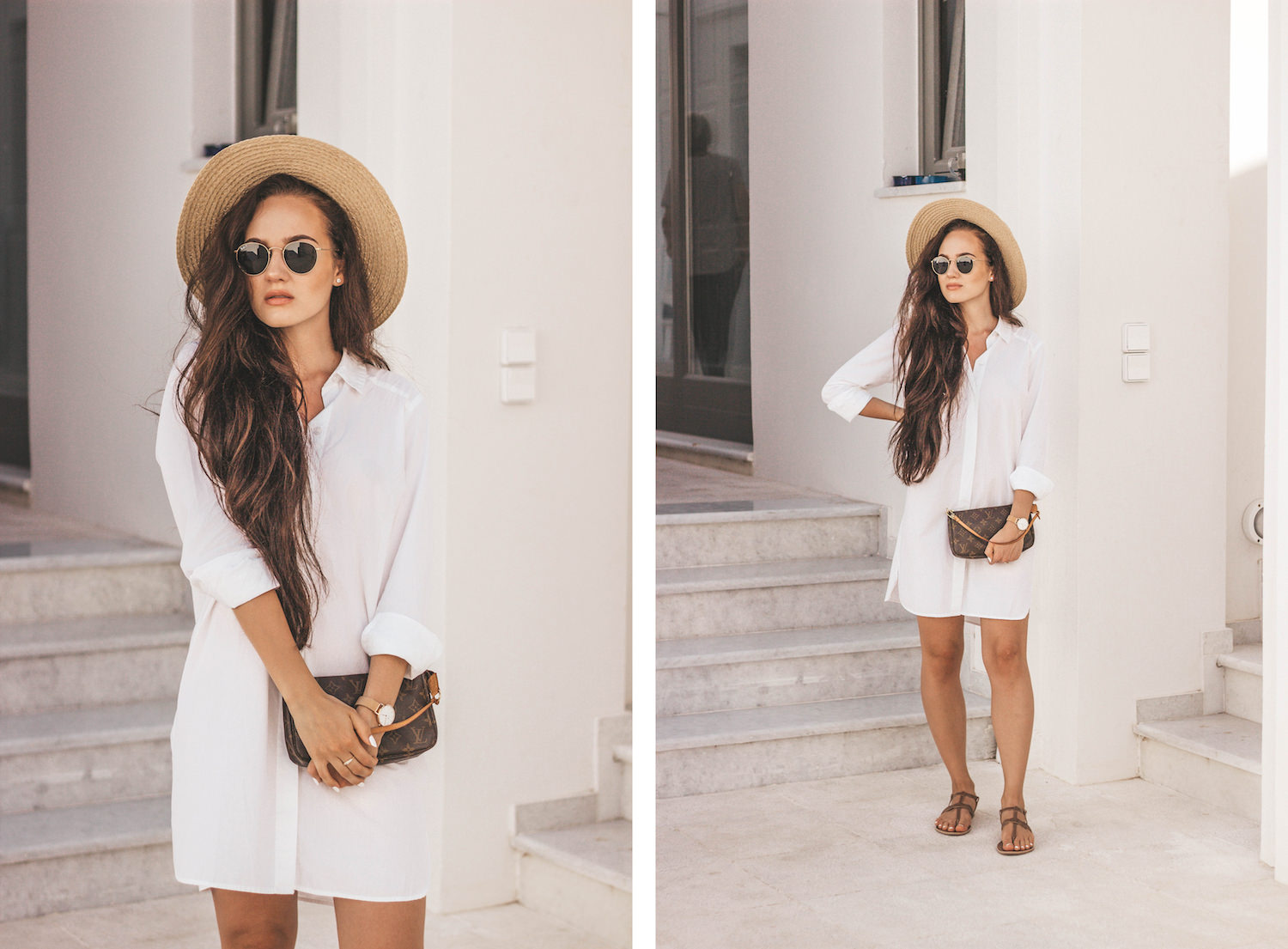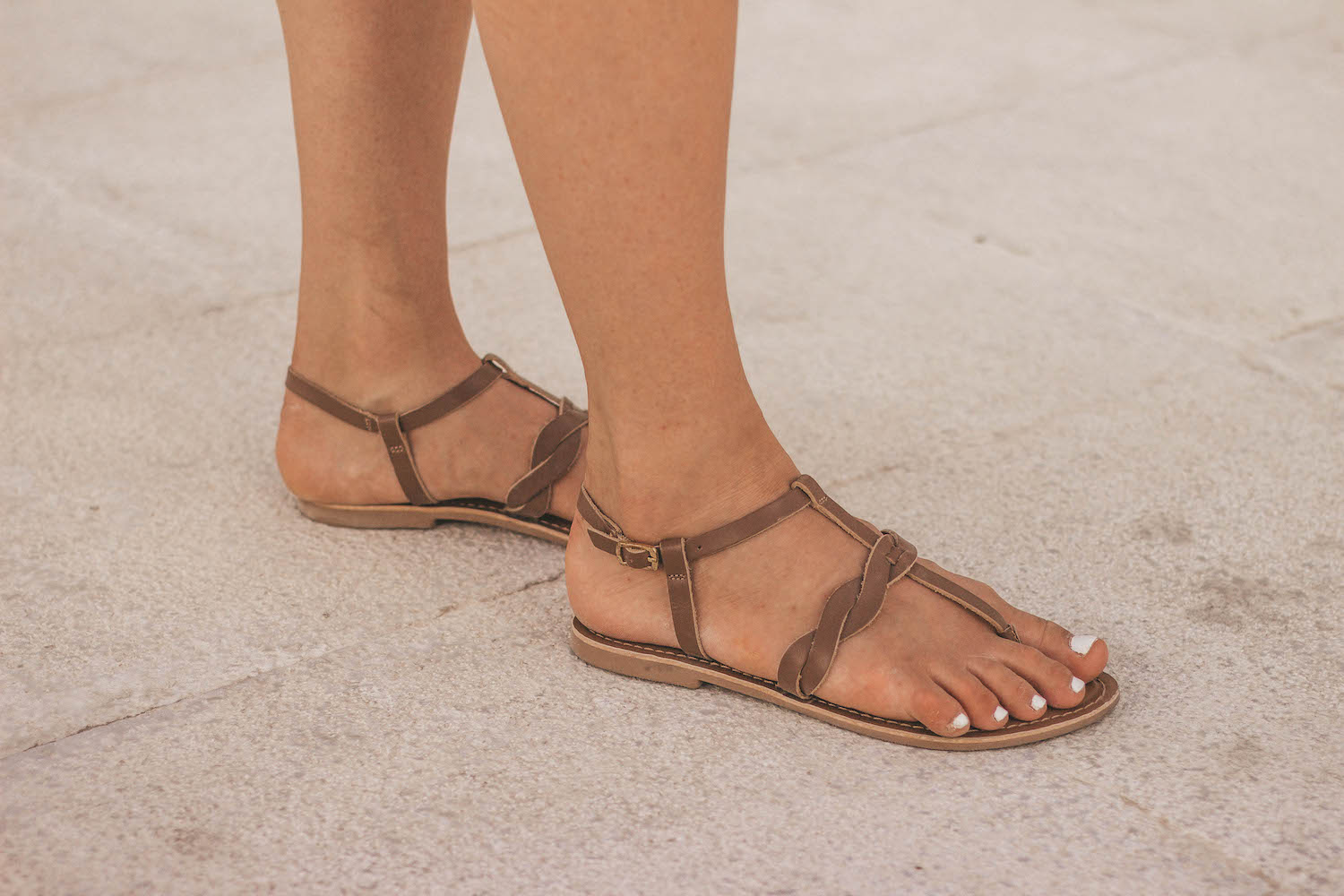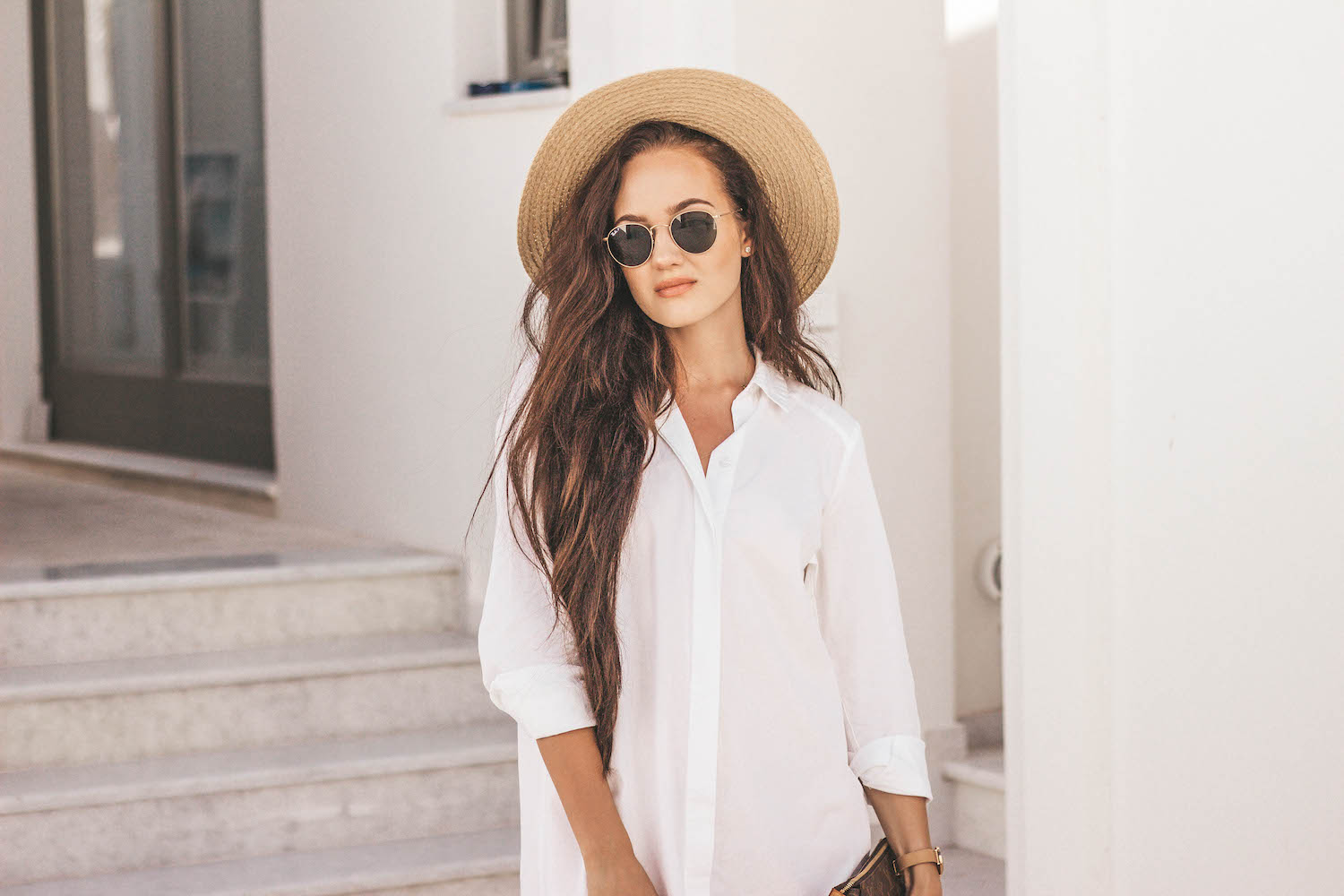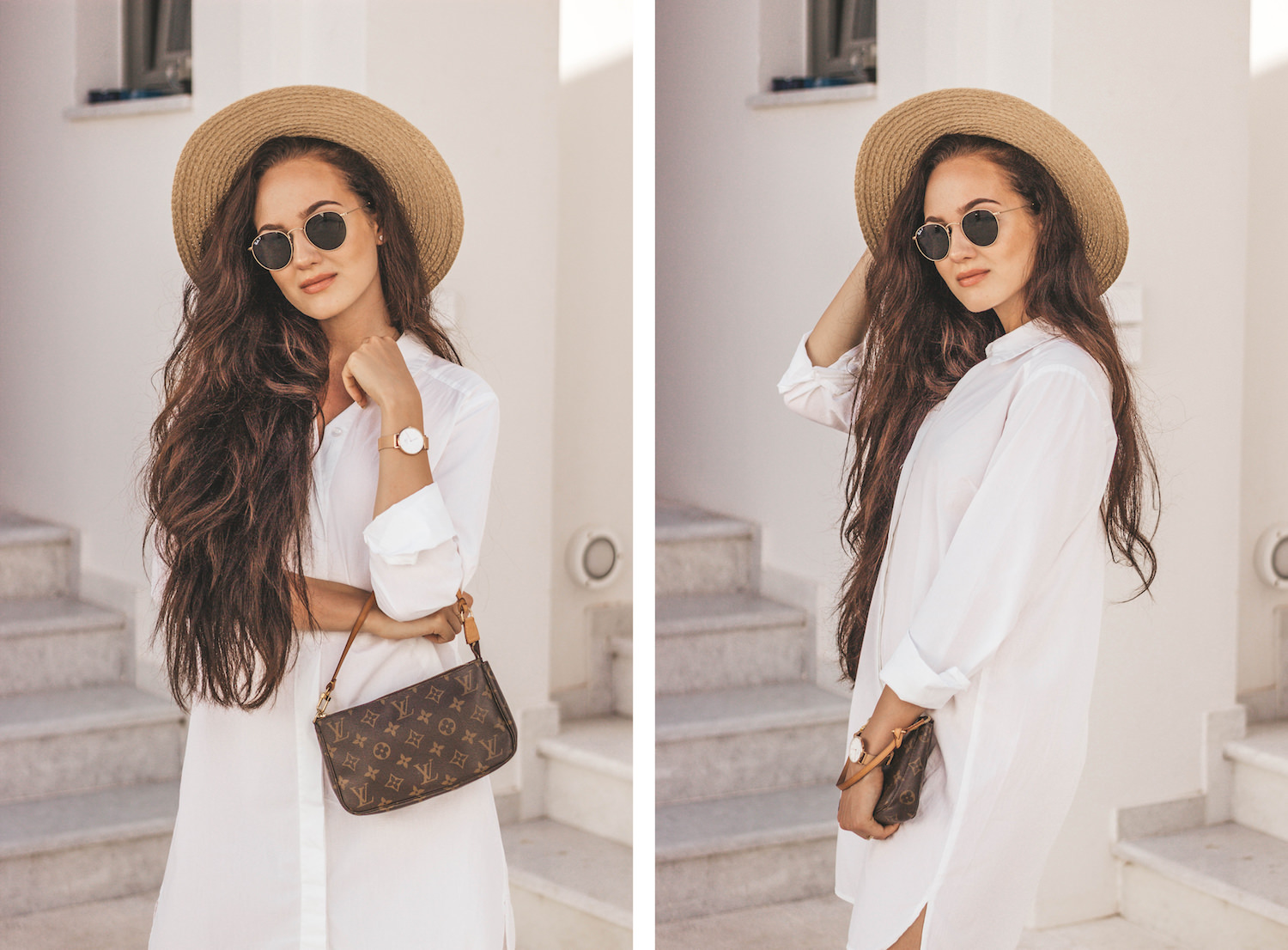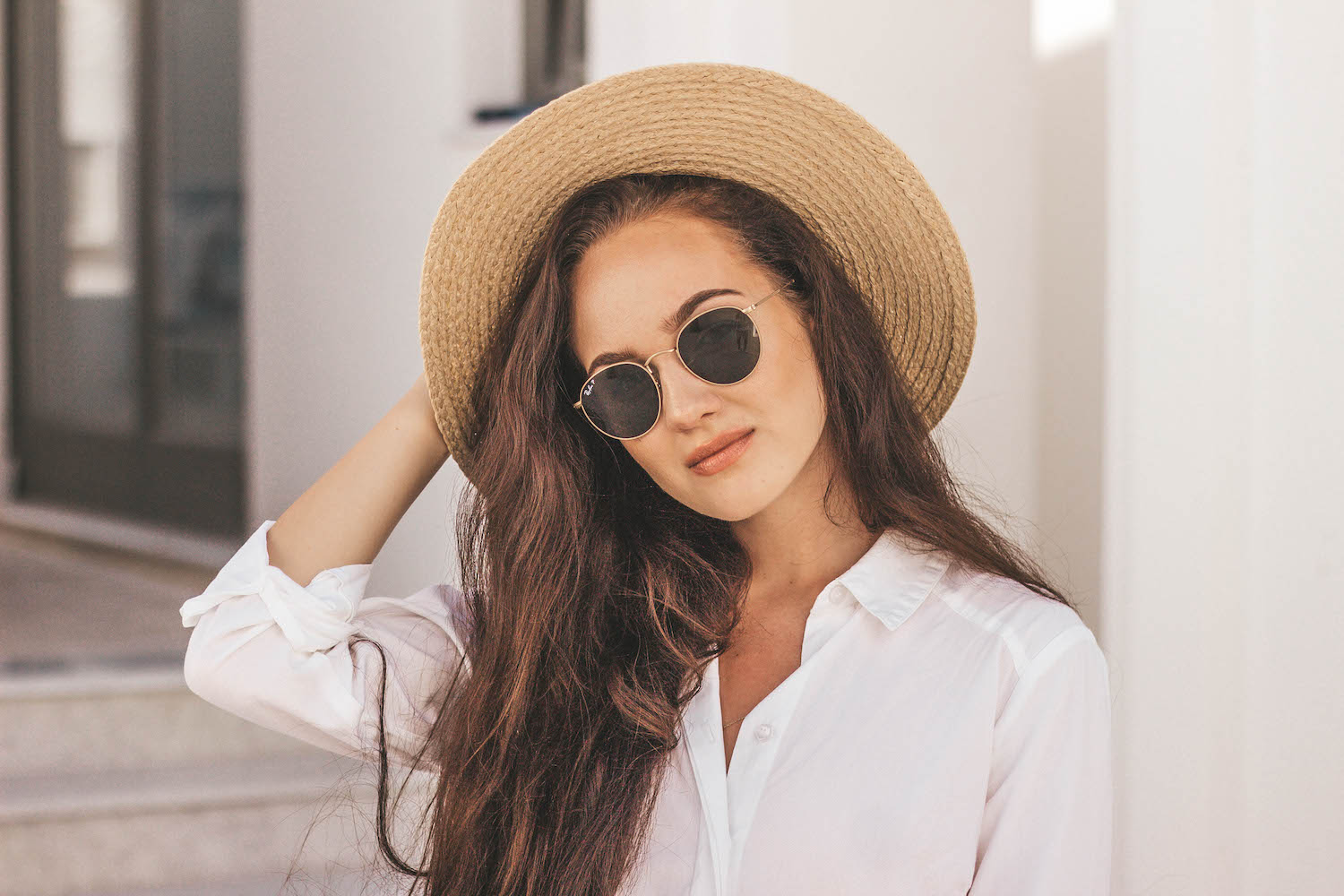 šaty tady / klobouk H&M / sandálky New Look / brýle Ray-Ban / kabelka Louis Vuitton
Zajímalo by mě, jestli mě tyhle košilové šaty někdy přestanou bavit. Už jeden outfit jsem s nimi fotila, objevily se i v oblíbencích, ale prostě jsem si nemohla pomoct a nafotili jsme další outfit. Aspoň vidíte, že je fakt miluju! 😀 Asi už mě znáte, jednoduché outfity mám prostě nejraději a v létě to platí dvojnásob.
Poslední dva dny jsme strávili na cestách a viděli další části ostrova (Oia je to ale stejně jednoznačně nejhezčí!) a zítra se chystáme na poslední výlet, než budeme muset vrátit auto. Pak už nám zbývá jen víkend, který asi pojmeme zase víc odpočinkově, užijeme si výhledy a západy slunce a načerpáme ještě trochu energie, než se zase vrhneme do práce. Doufám, že se máte krásně a užíváte léto! x
---
I'm wondering if I'm ever gonna get bored of this dress. I already shot one outfit with it, I mentioned it in my monthly favorites and I just couldn't help myself and took some more photos with it. That's what real love looks like! 😀 You guys already know me, I love my simple outfits, especially in summer.
We spent the last two days on the go and saw more of the island (Oia is still the most beautiful place though!) and tomorrow we're gonna go on a trip again before we'll have to return the car. And then it's only the weekend left in this beautiful place. We're gonna relax, enjoy the views and the sunsets and soak up some more energy before we get back to work. Hope you guys are doing well and enjoying summer time! x