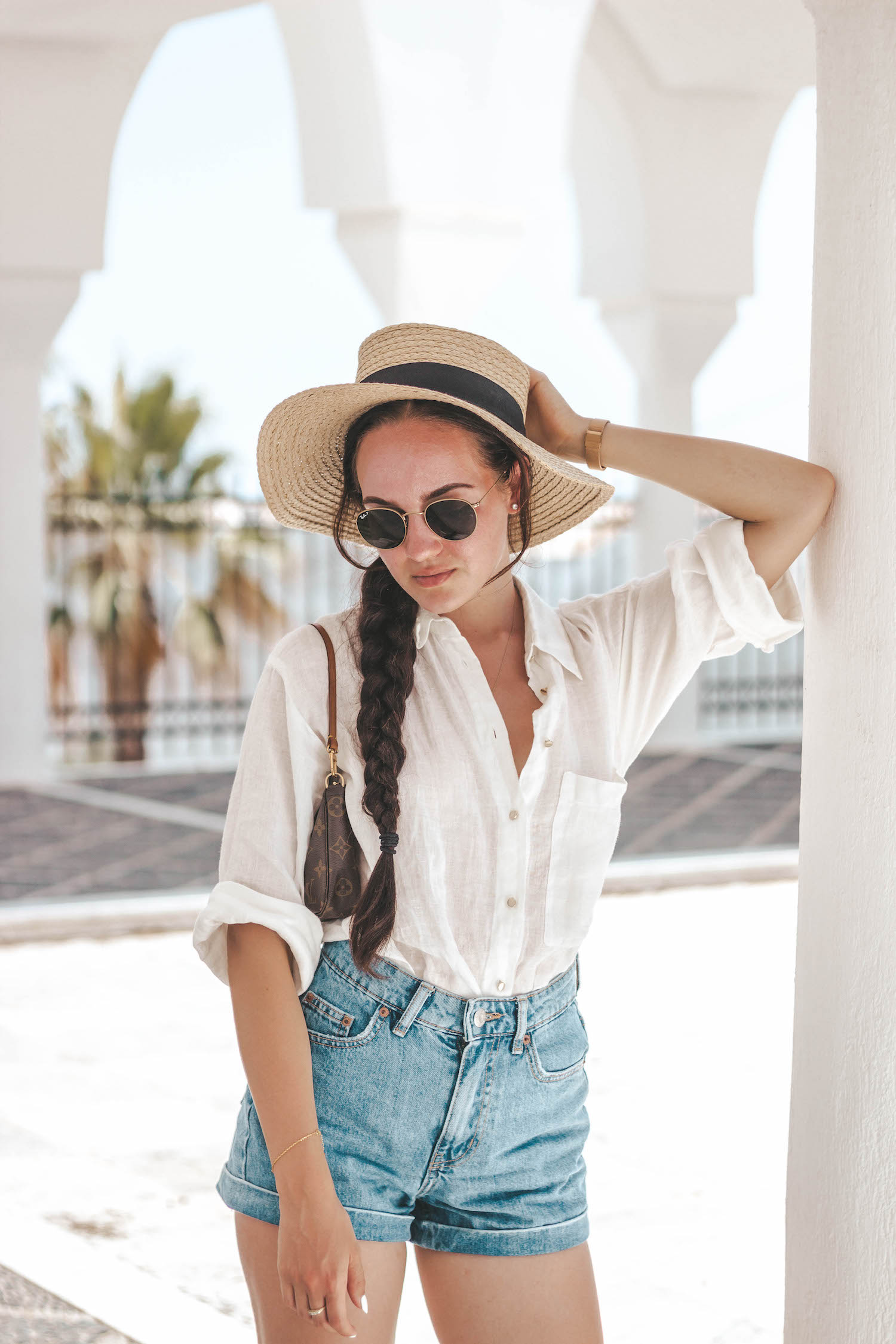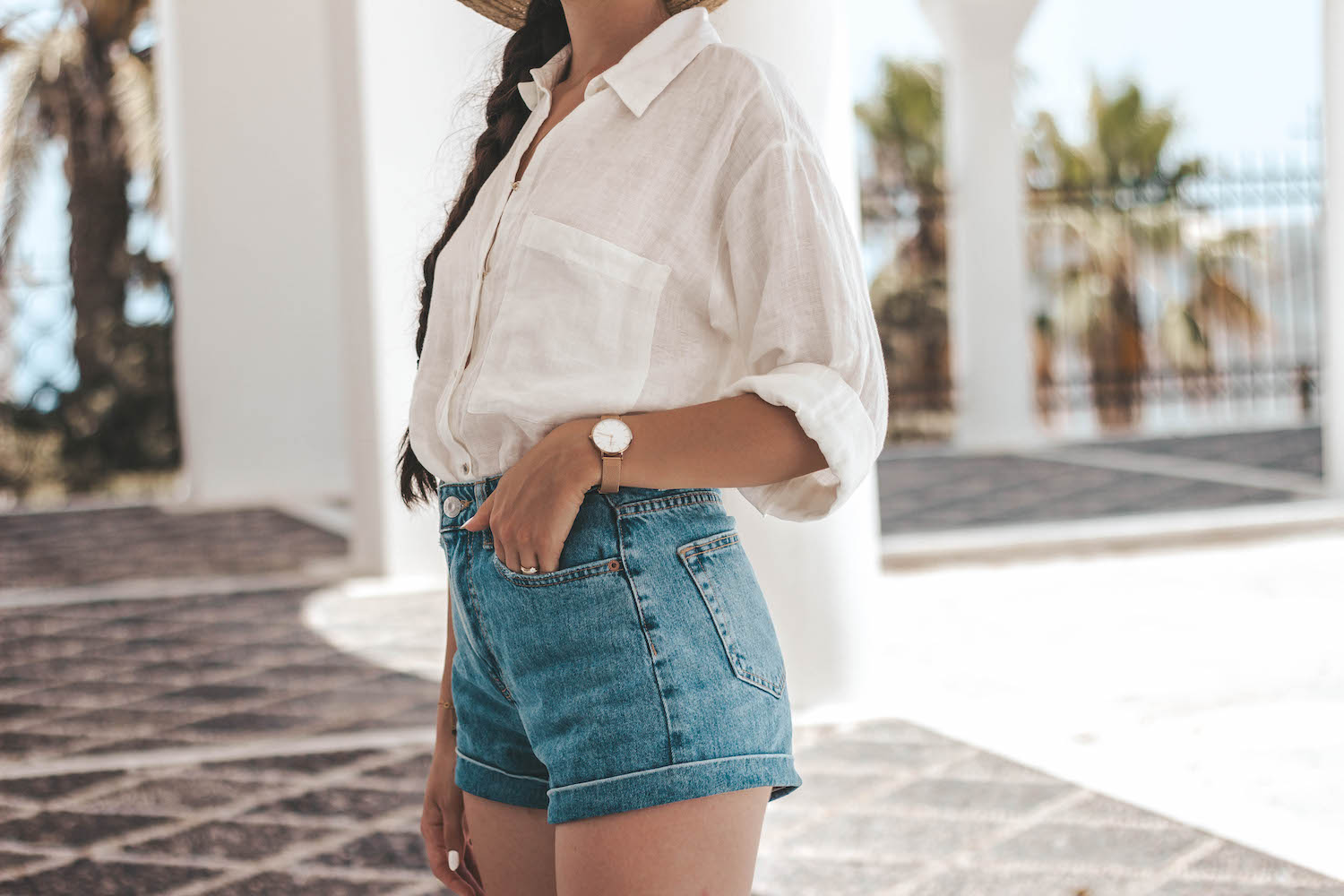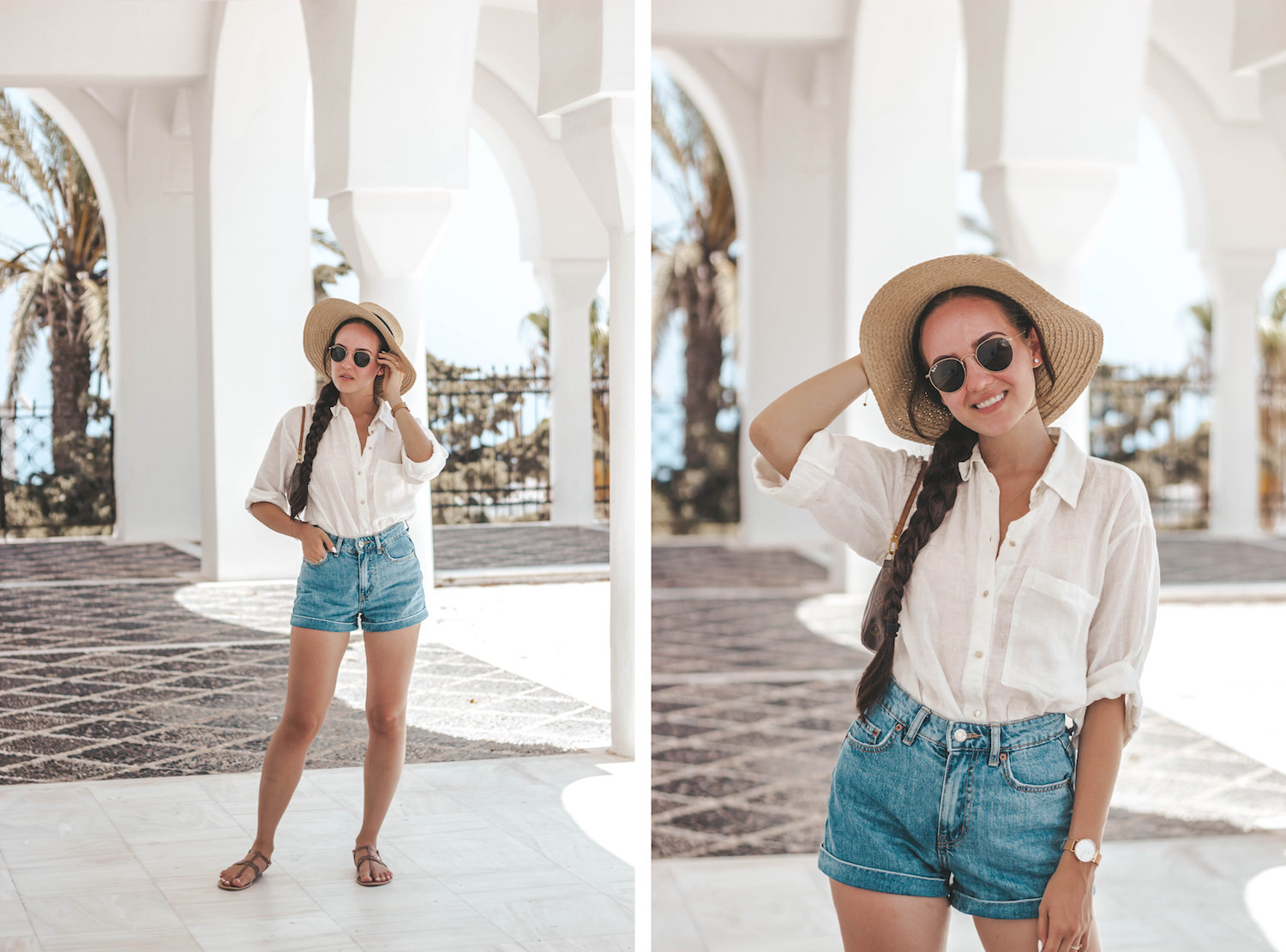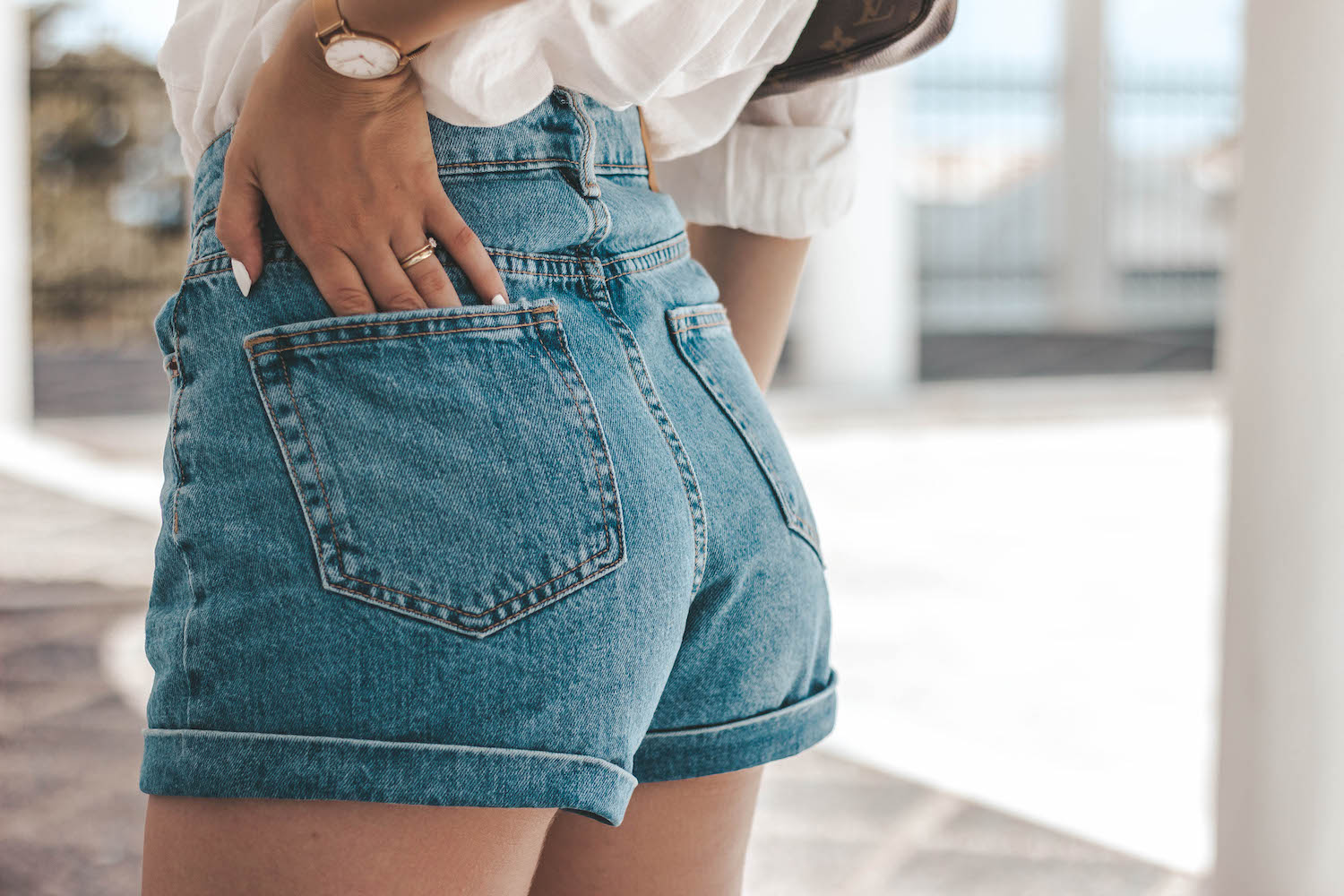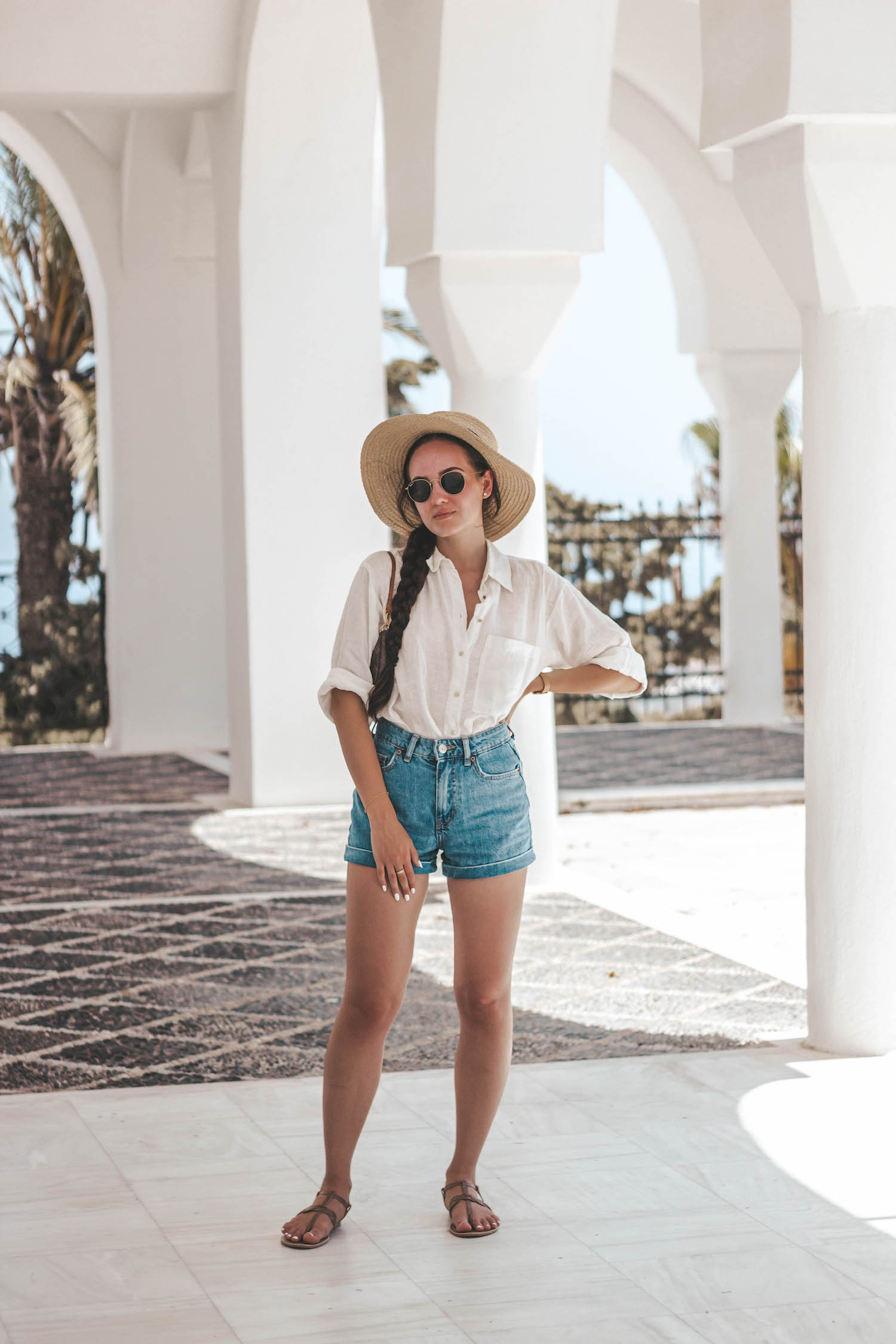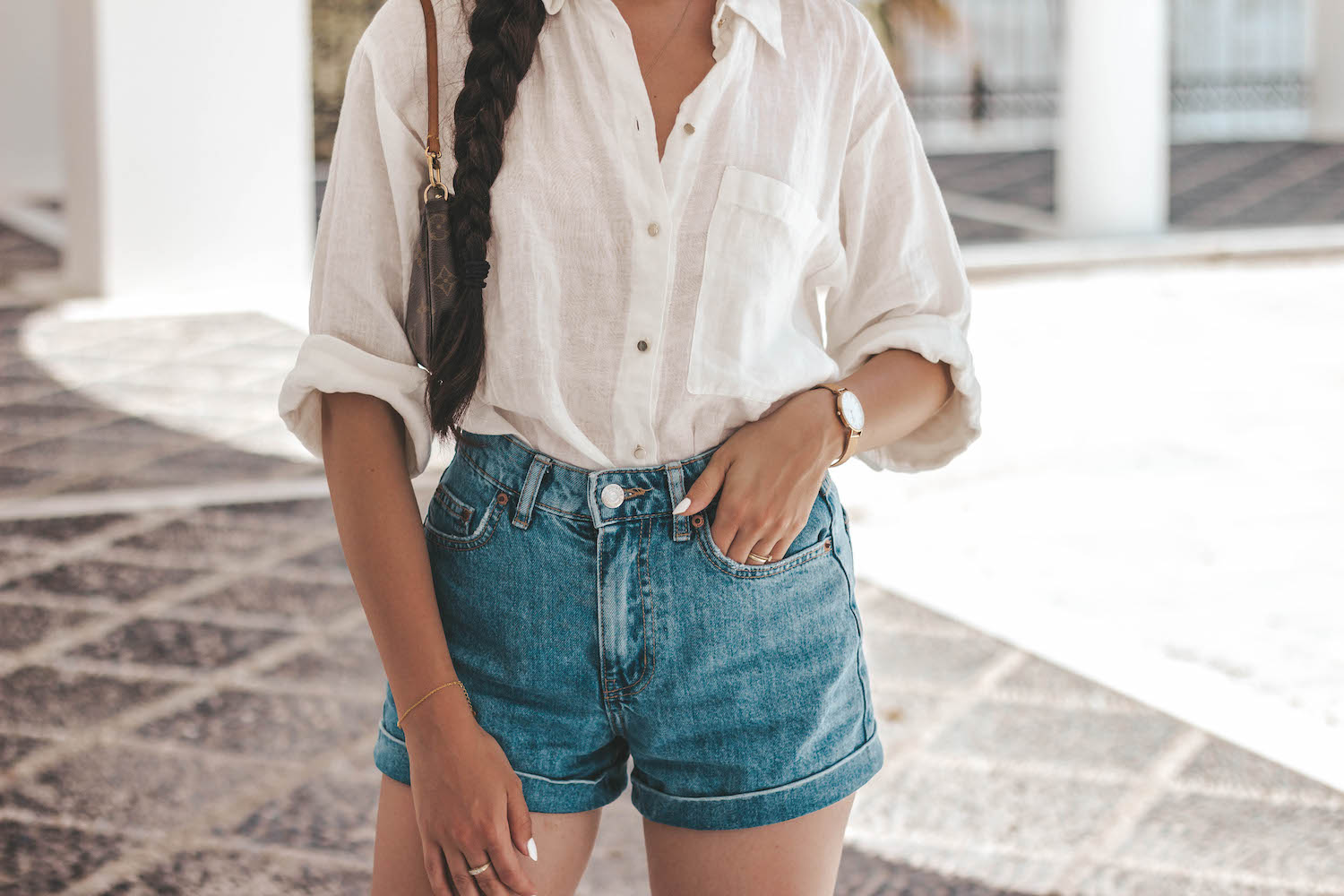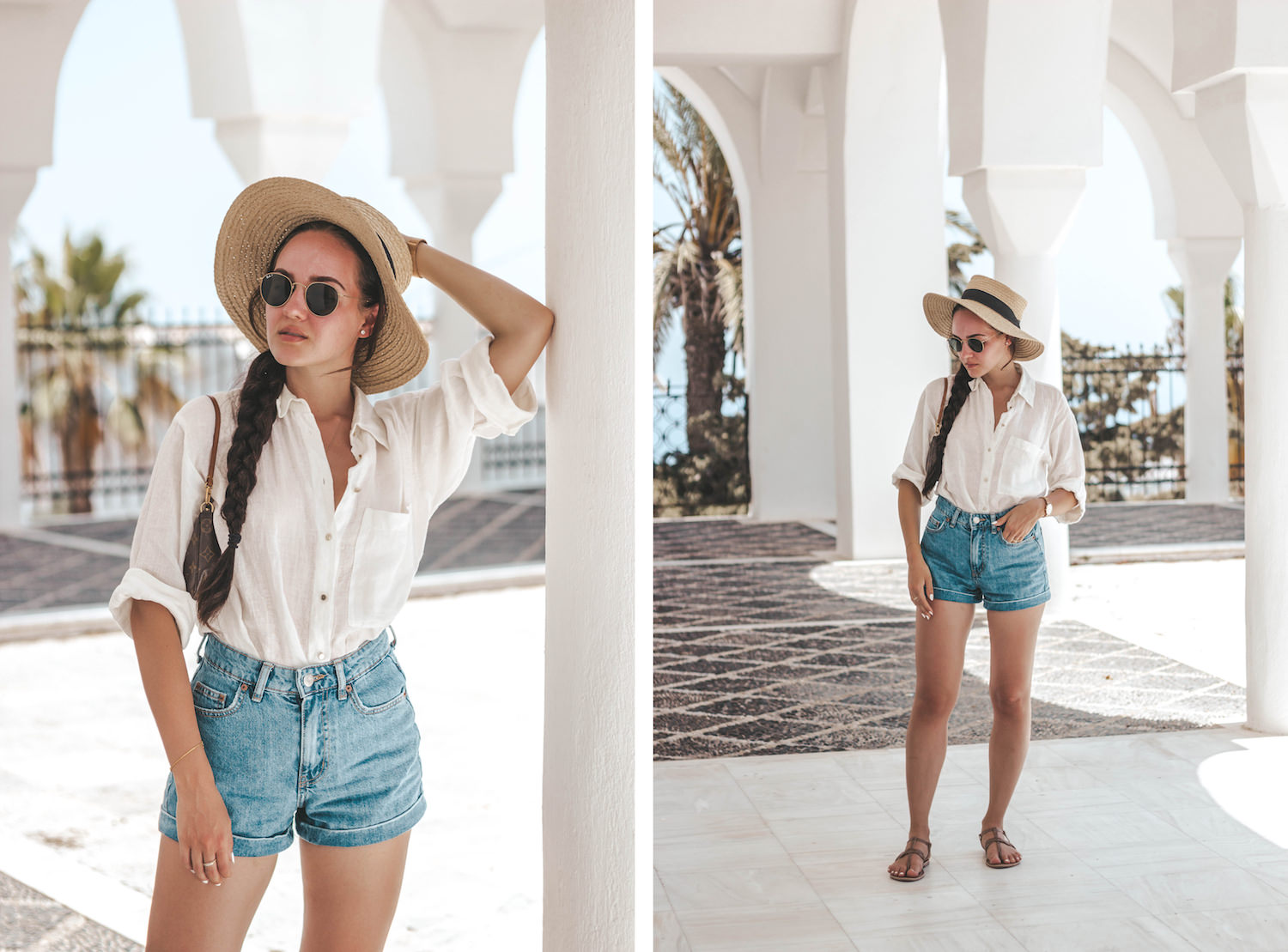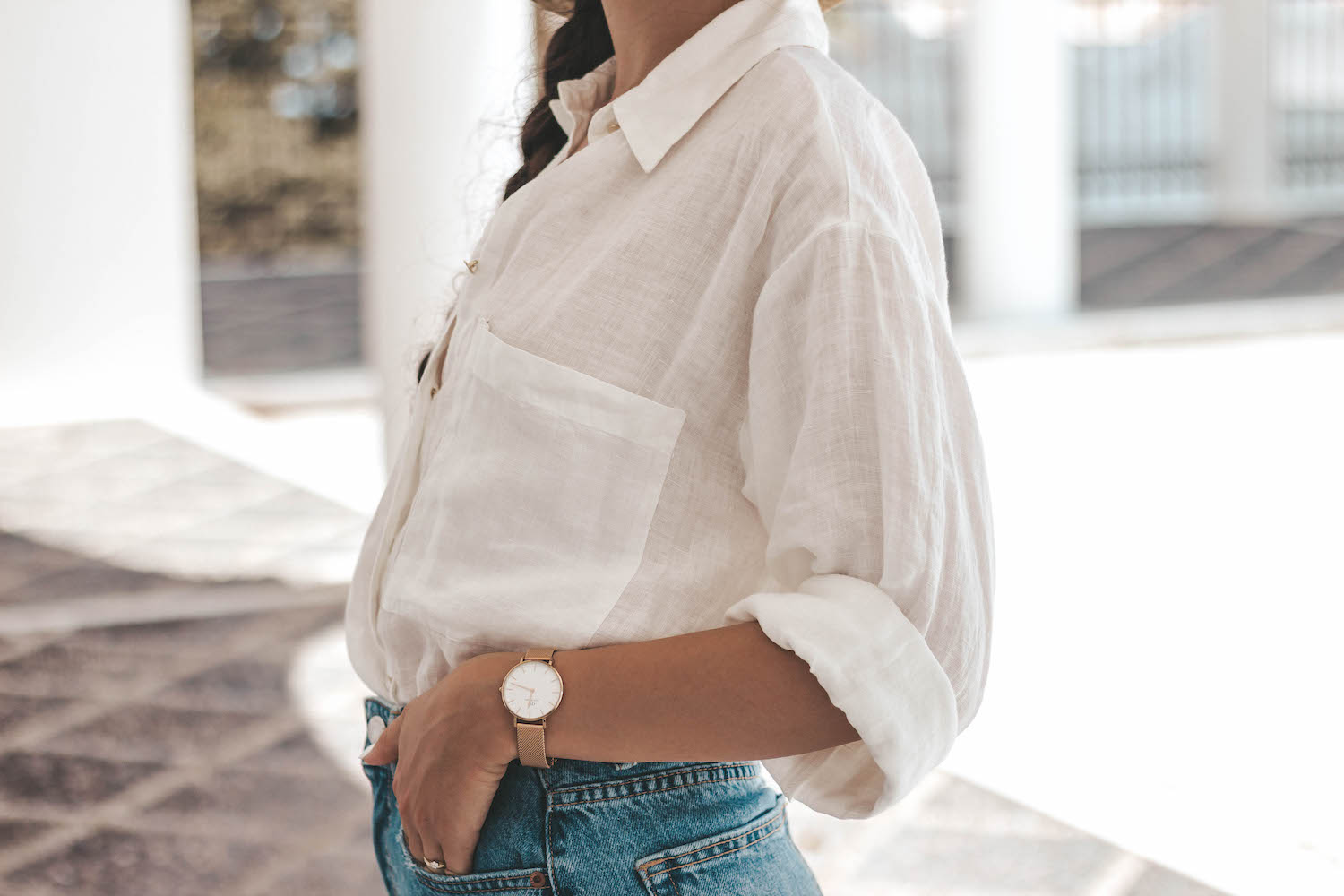 košile Zara / kraťasy Bershka / boty New Look z Tamsin.cz / brýle Ray-Ban / kabelka Louis Vuitton / klobouk H&M
Tohle je můj outfit z našeho výletu do Firy. Měla jsem hodně spálený obličej a trochu spálená ramena, takže hlavní podmínka outfitu byla jasná – něco, co mi zakryje spálení, ale neumřu v tom vedrem. A povedlo se! Tuhle košili jsem si kupovala pár dní před odletem ve slevách v Zaře, zamilovala jsem se do ní především kvůli zlatým knoflíčkům (znáte mě, na zlato-bílou kombinaci jsem fakt ujetá) a celkově mi na léto připadala dokonalá. Měla jsem trochu obavy z materiálu, připadal mi trochu těžký, takže mě překvapilo, jak úžasně vzdušný ve skutečnosti je. Přidala jsem už jen denimové šortky do pasu, klobouk na ochranu spáleného čela a outfit byl kompletní. Co na něj říkáte?
Včera jsme po měsíci (!!) přijeli domů, ani nevíte, jak jsem se na to těšila. I když nás brzo čeká další mini dovča a pak už se pomalu začneme balit a stěhovat. Užijte si zbytek dne a jestli jste ještě neviděli poslední vlog, odkaz na něj je v předchozím článku! Pusu!
---
This is my outfit from our trip to Fira. My face and shoulders were sunburned so I wanted to cover up these areas but I didn't want to die from the heat at the same time haha. So this is what I went for! I bought this shirt a few days before our honeymoon on sale at Zara, I fell in love with the golden details (you know me, I love everything gold and white) and it just felt perfect for the summer time. I was a bit worried about the material, I thought it was too thick, so I was surprised how lightweight it actually feels. I just added some denim shorts, a hat to protect my sunburned forhead and the outfit was done. What do you think?
We came home yesterday after a month (!!) so I'm just so happy to be back, even though we're gonna go on another mini vacation in a few days and then we're probably gonna start packing and get ready for moving. Enjoy the rest of the day babes and if you haven't seen my latest vlog already, the link is in the previous post! Hugs!