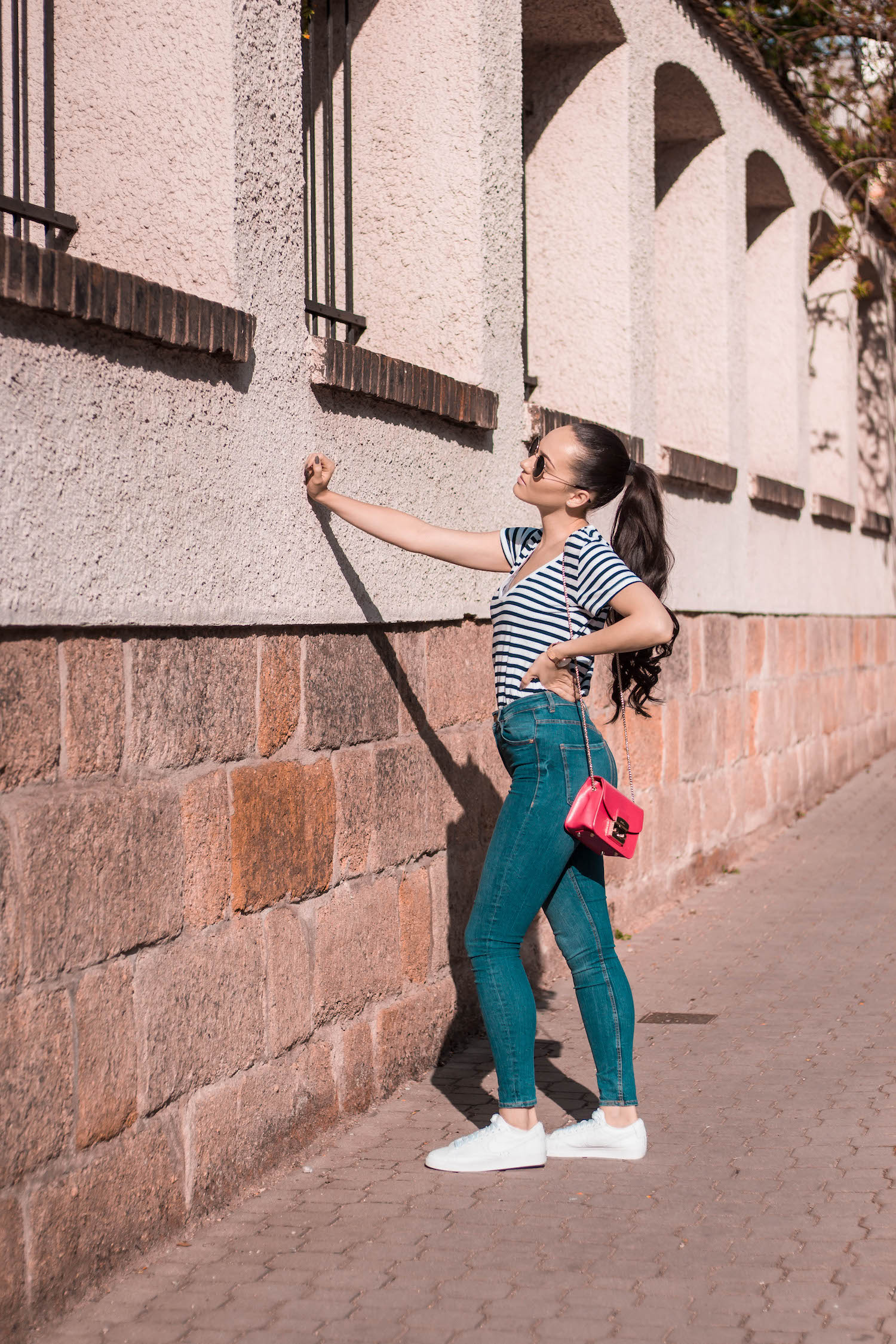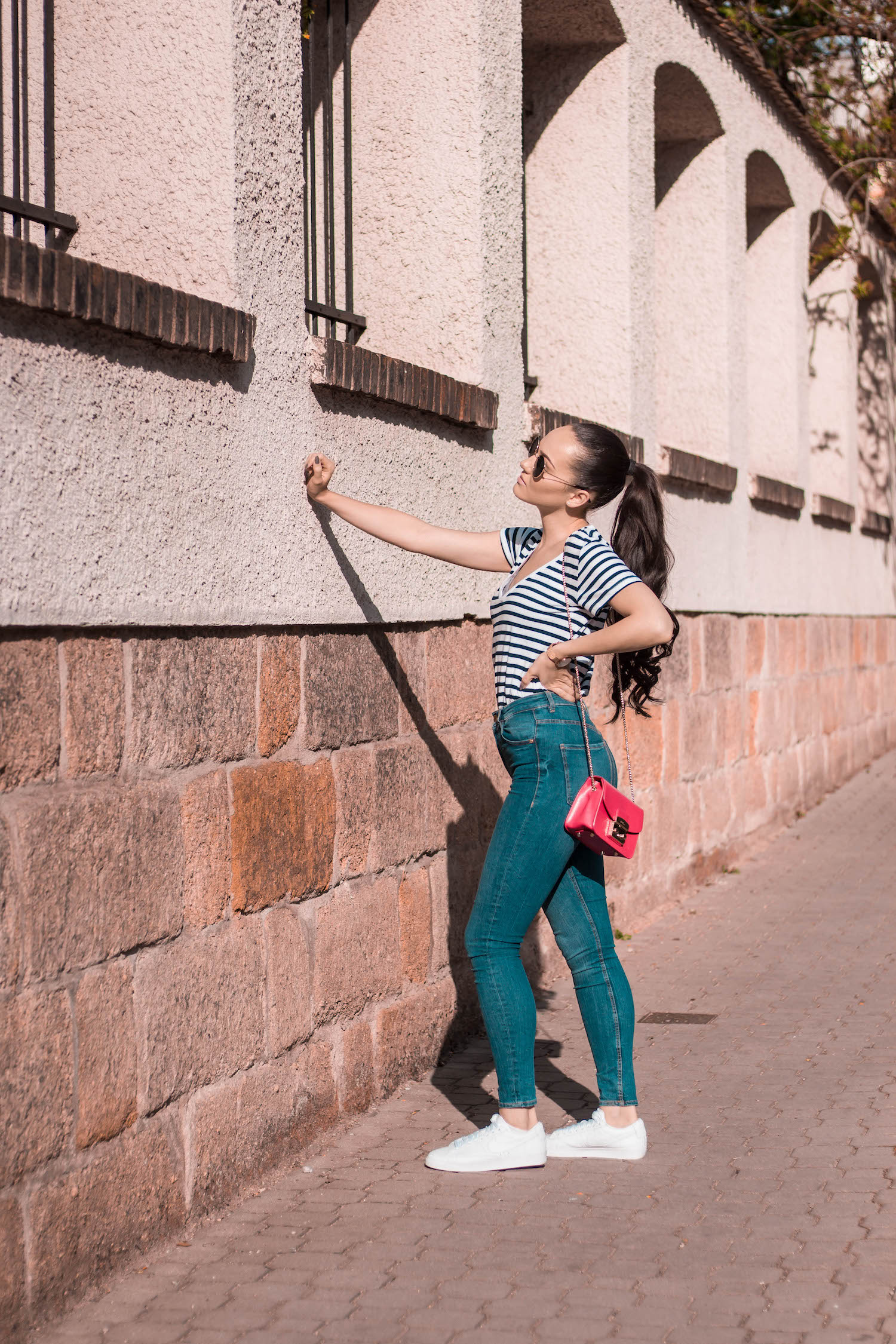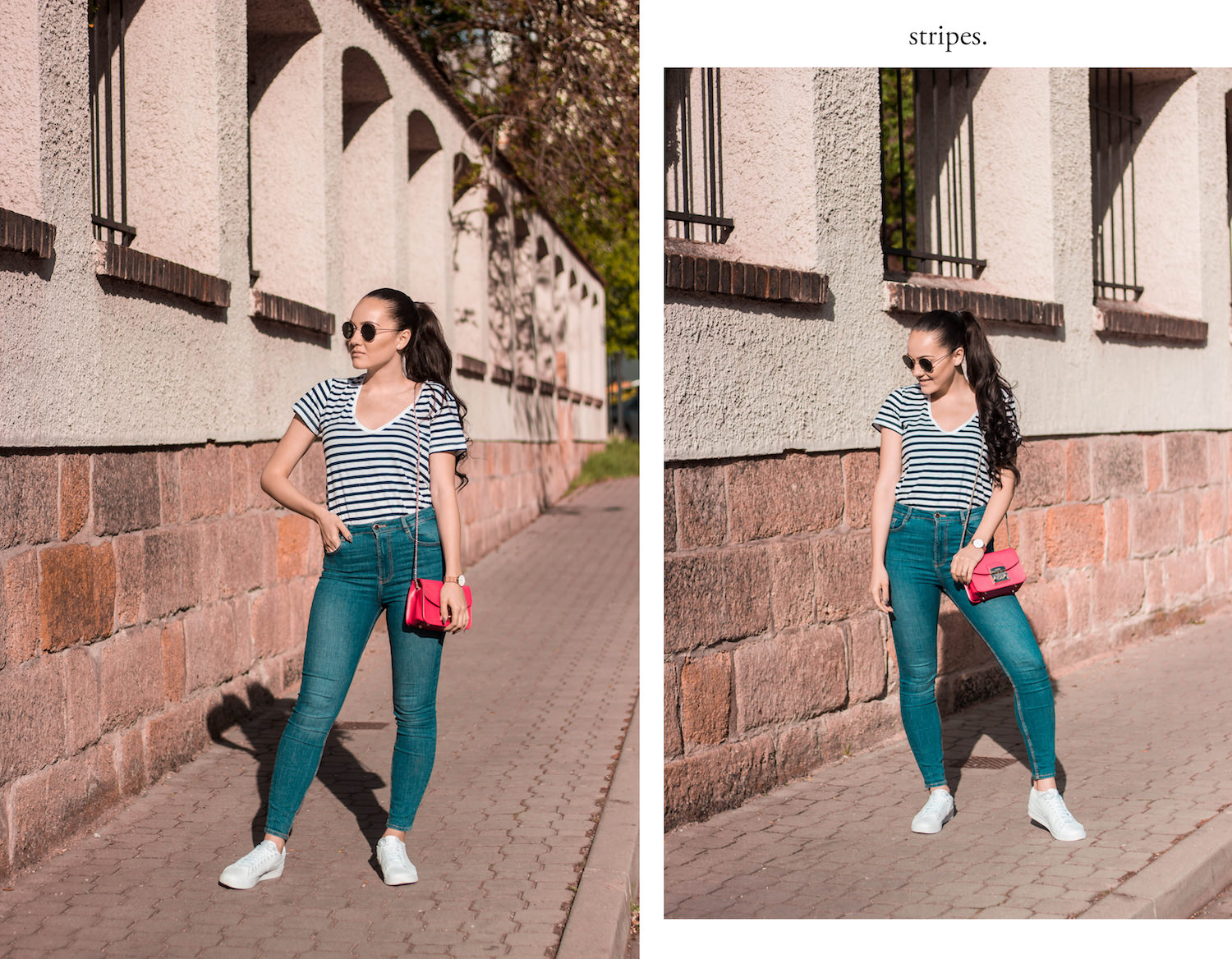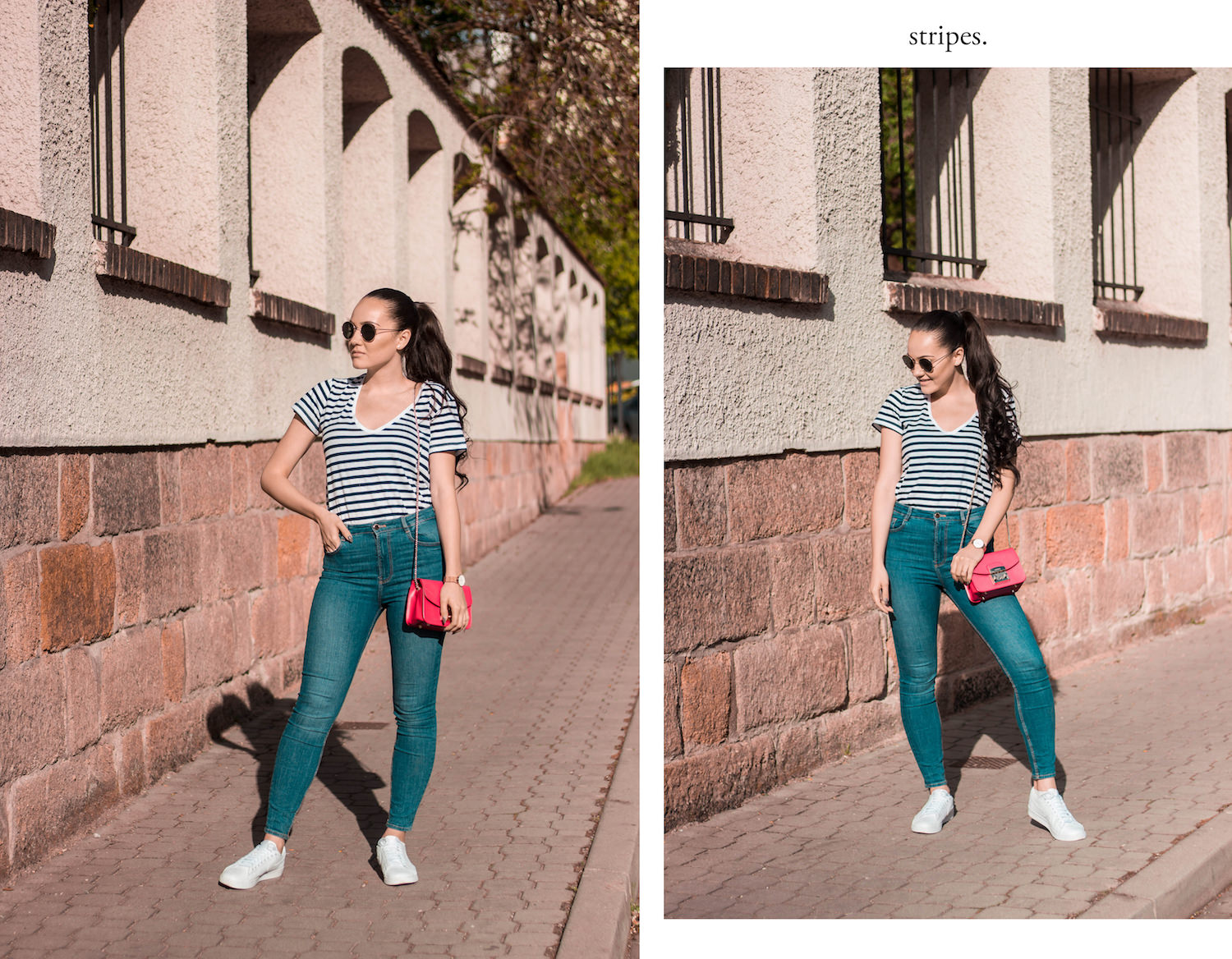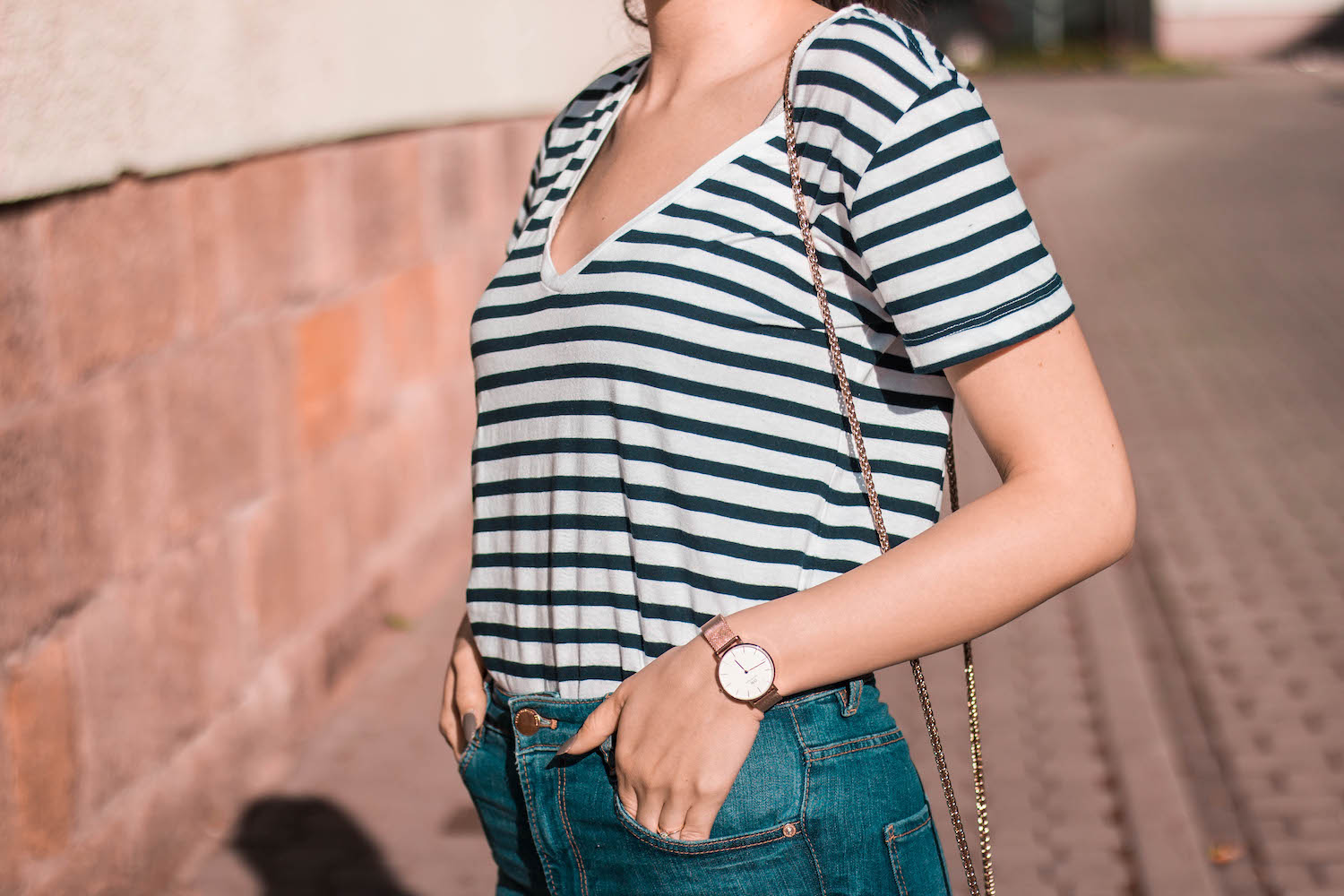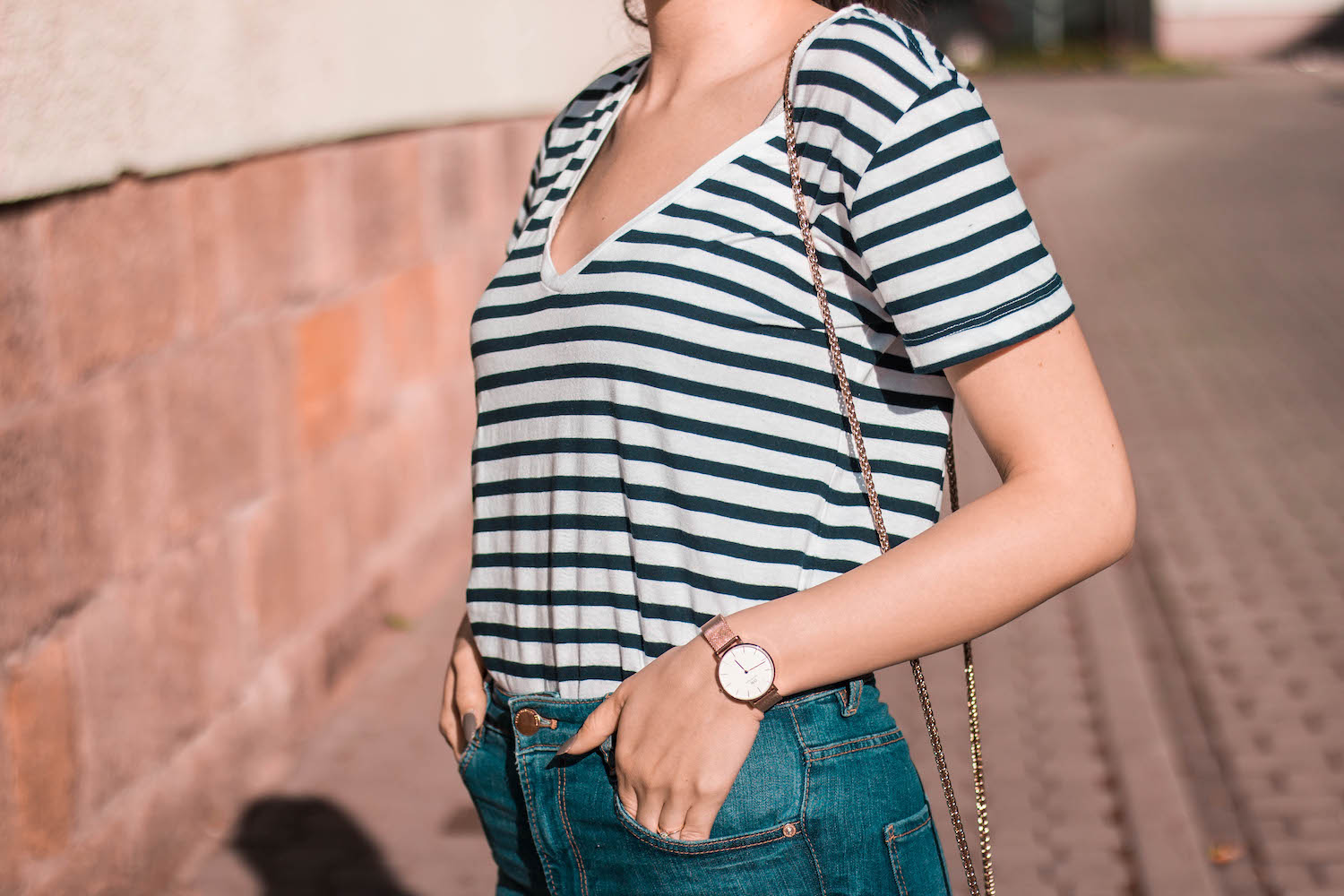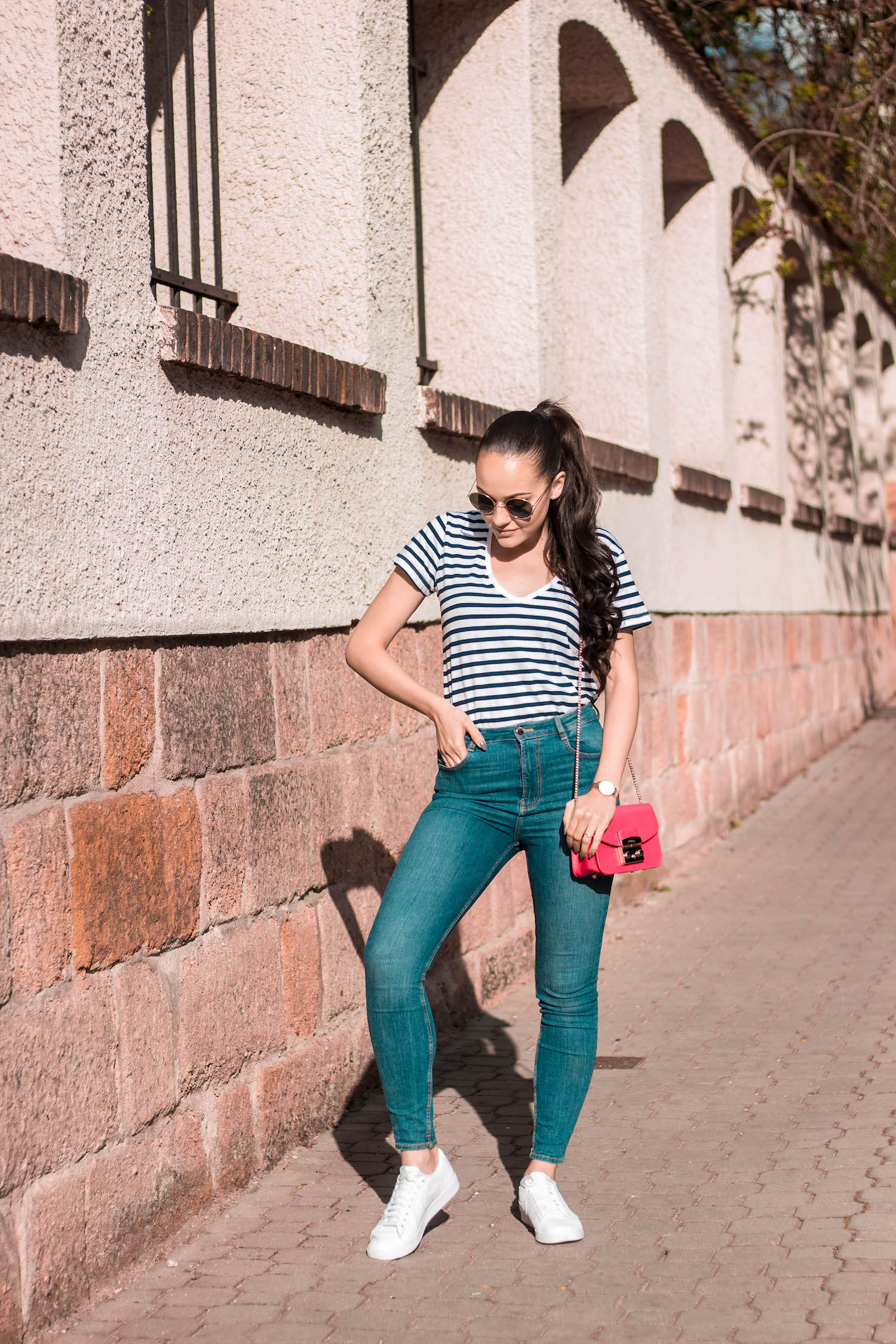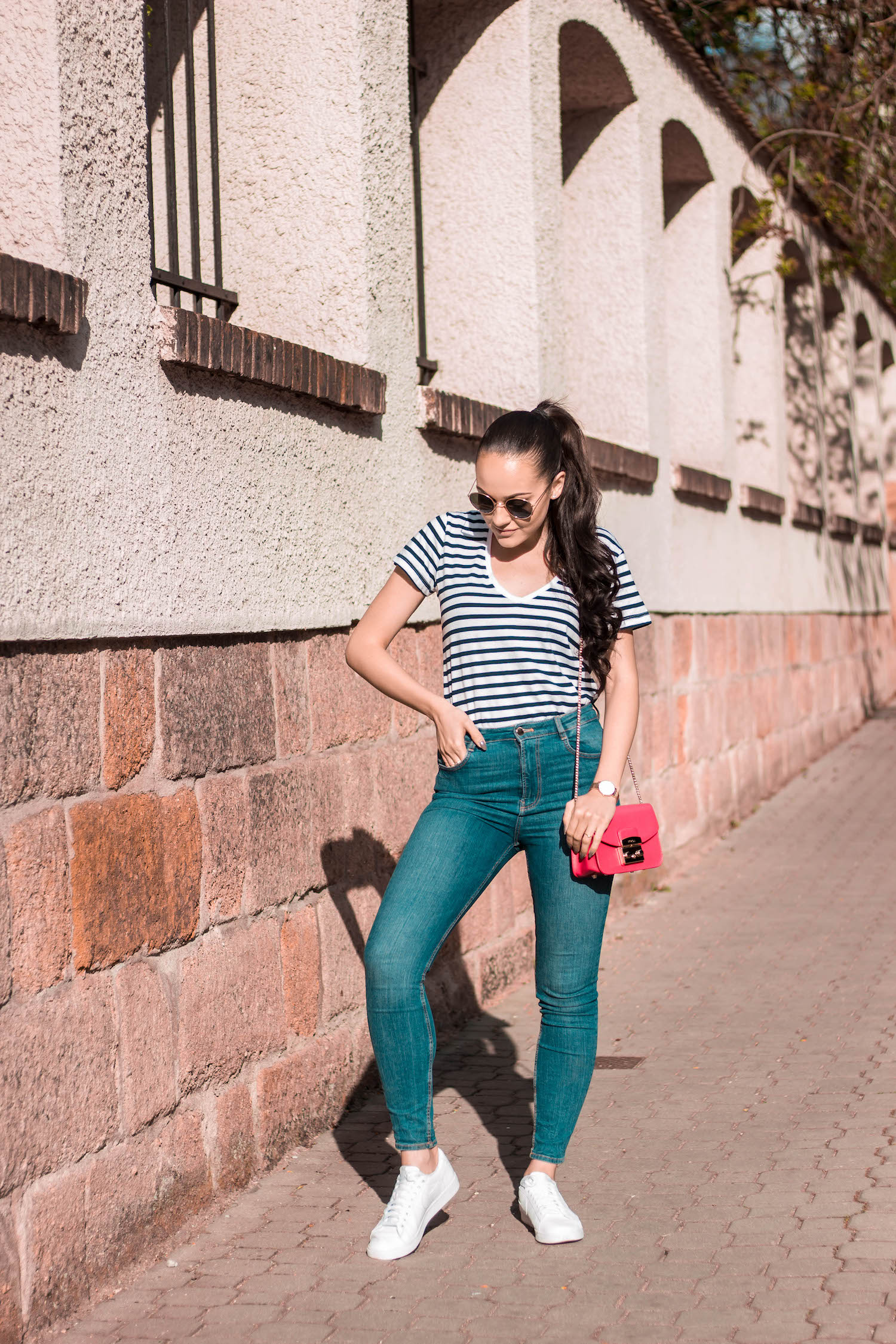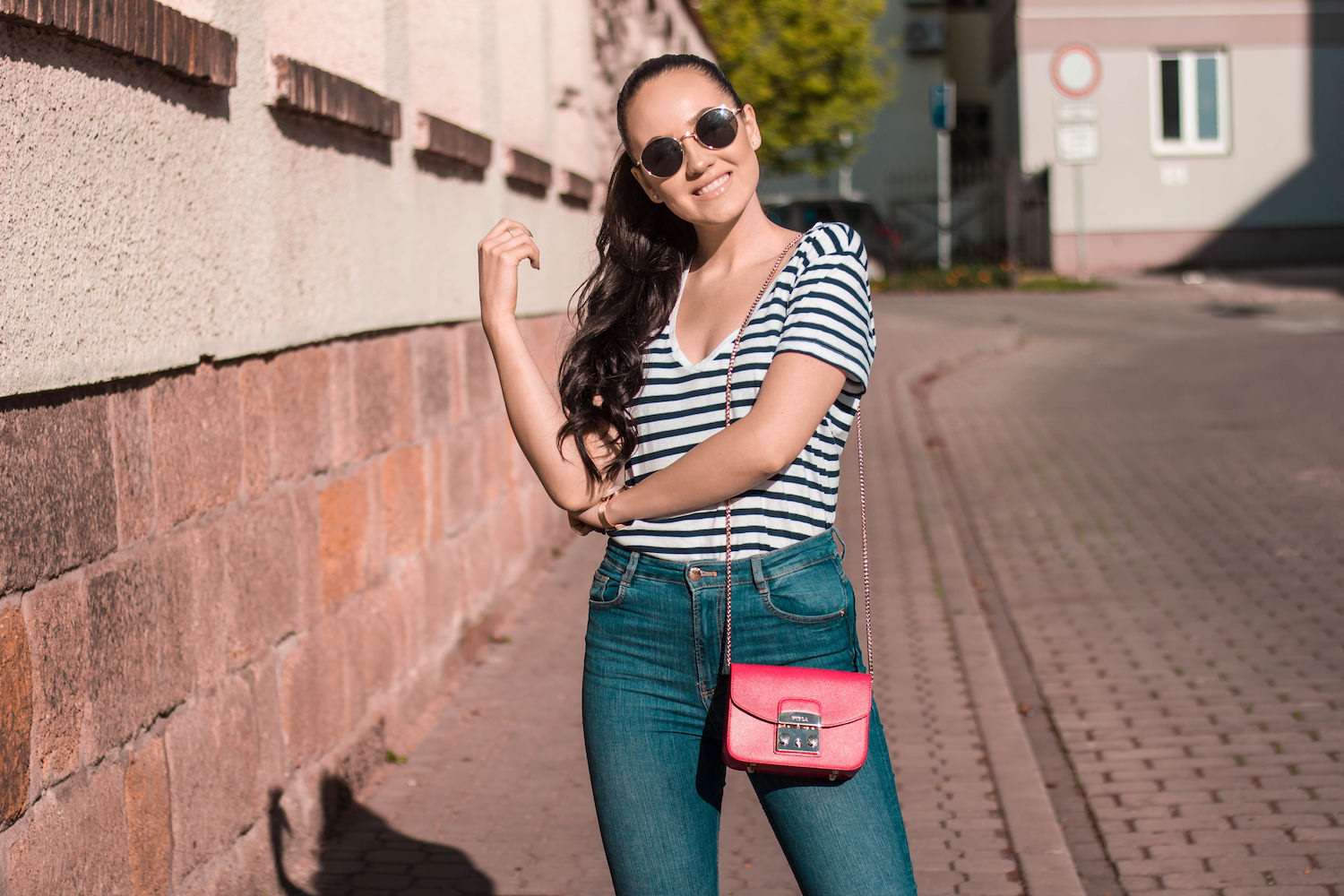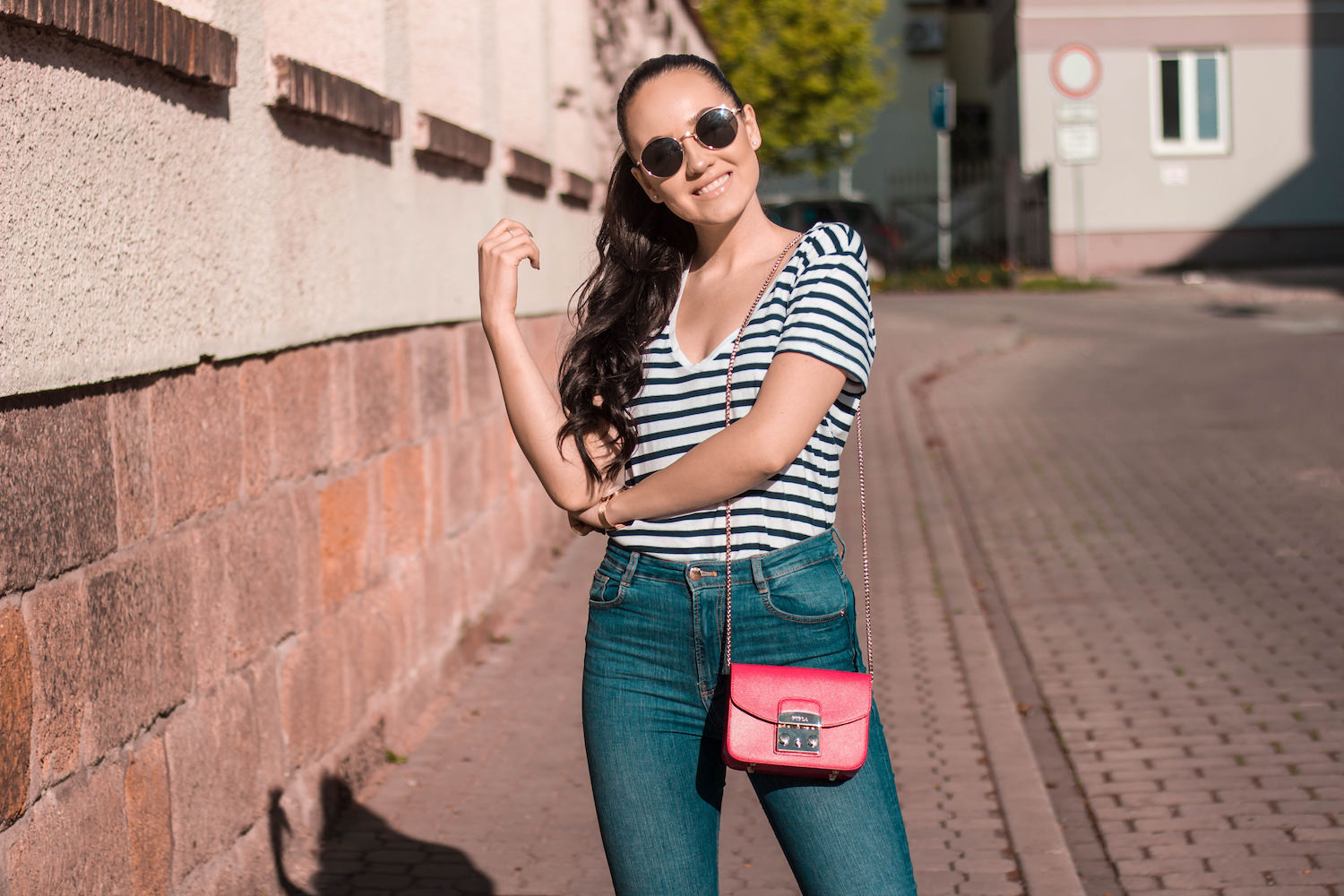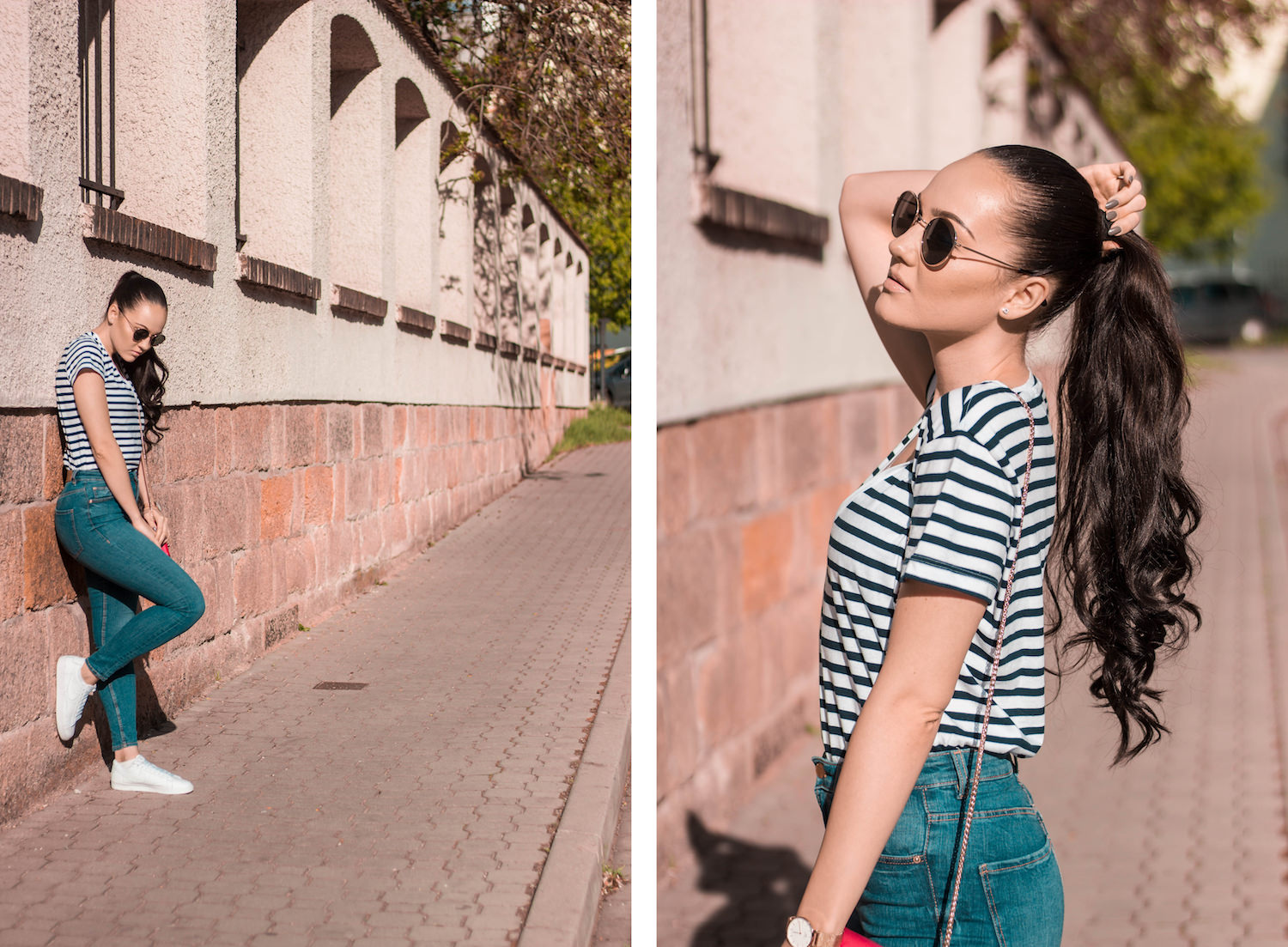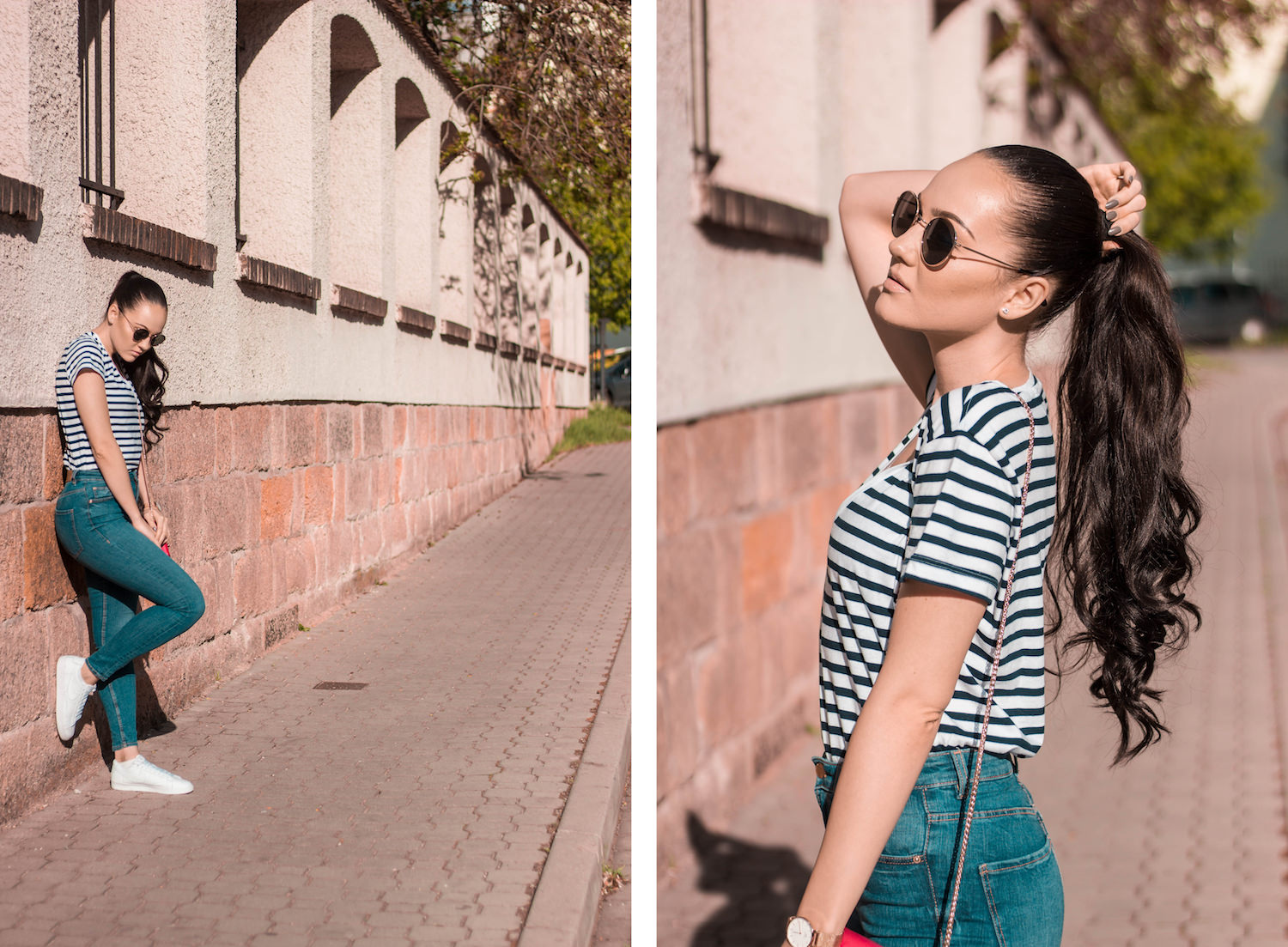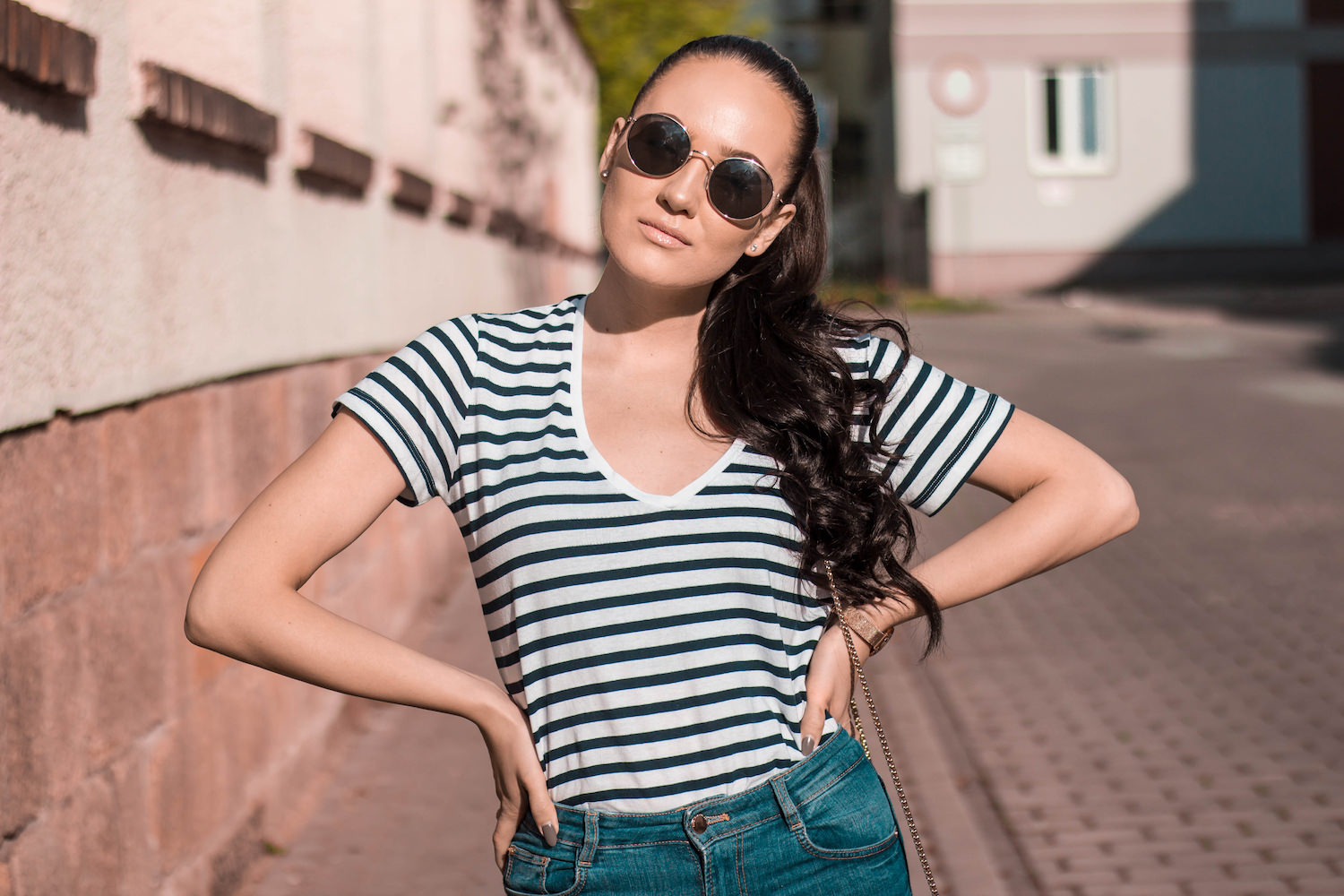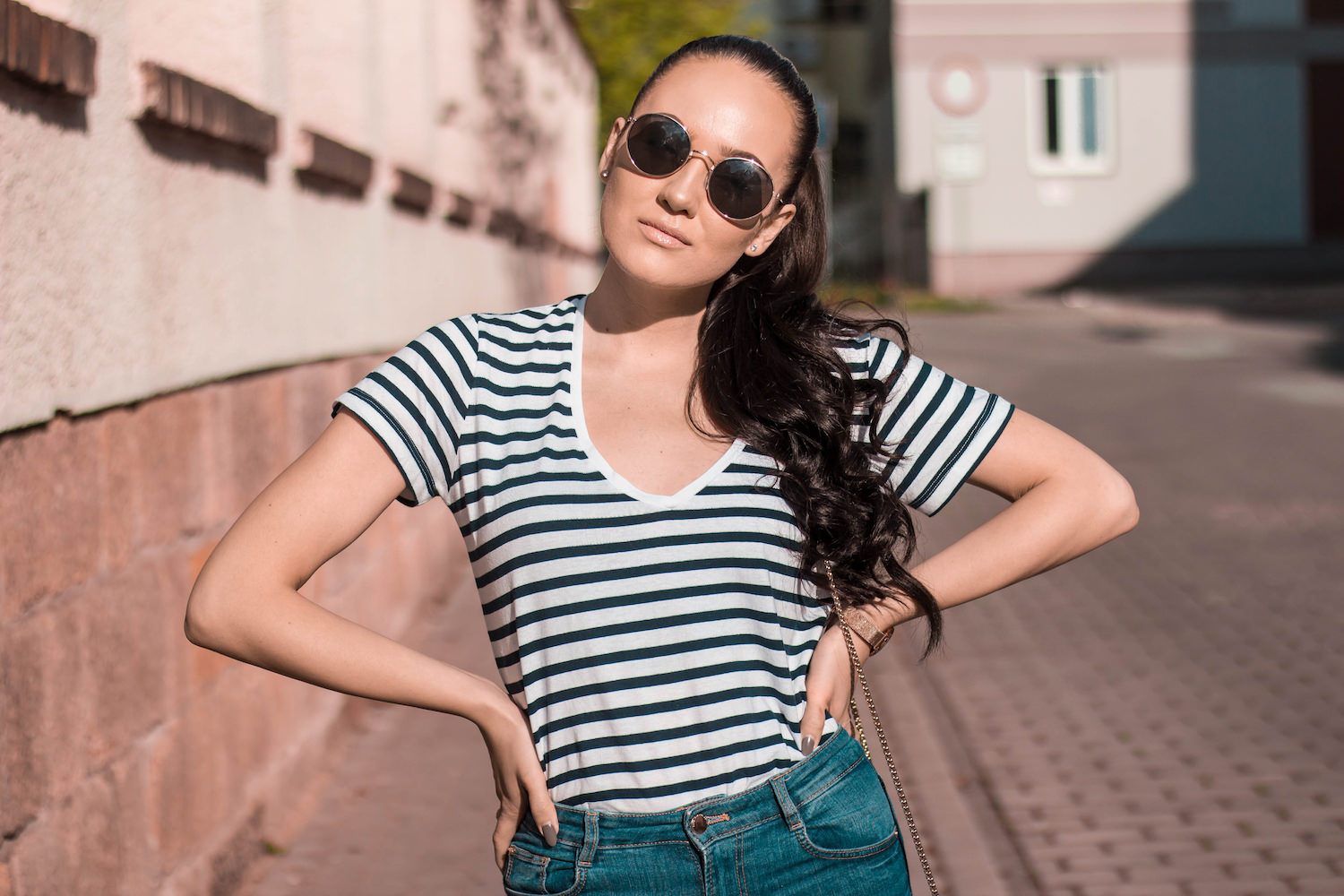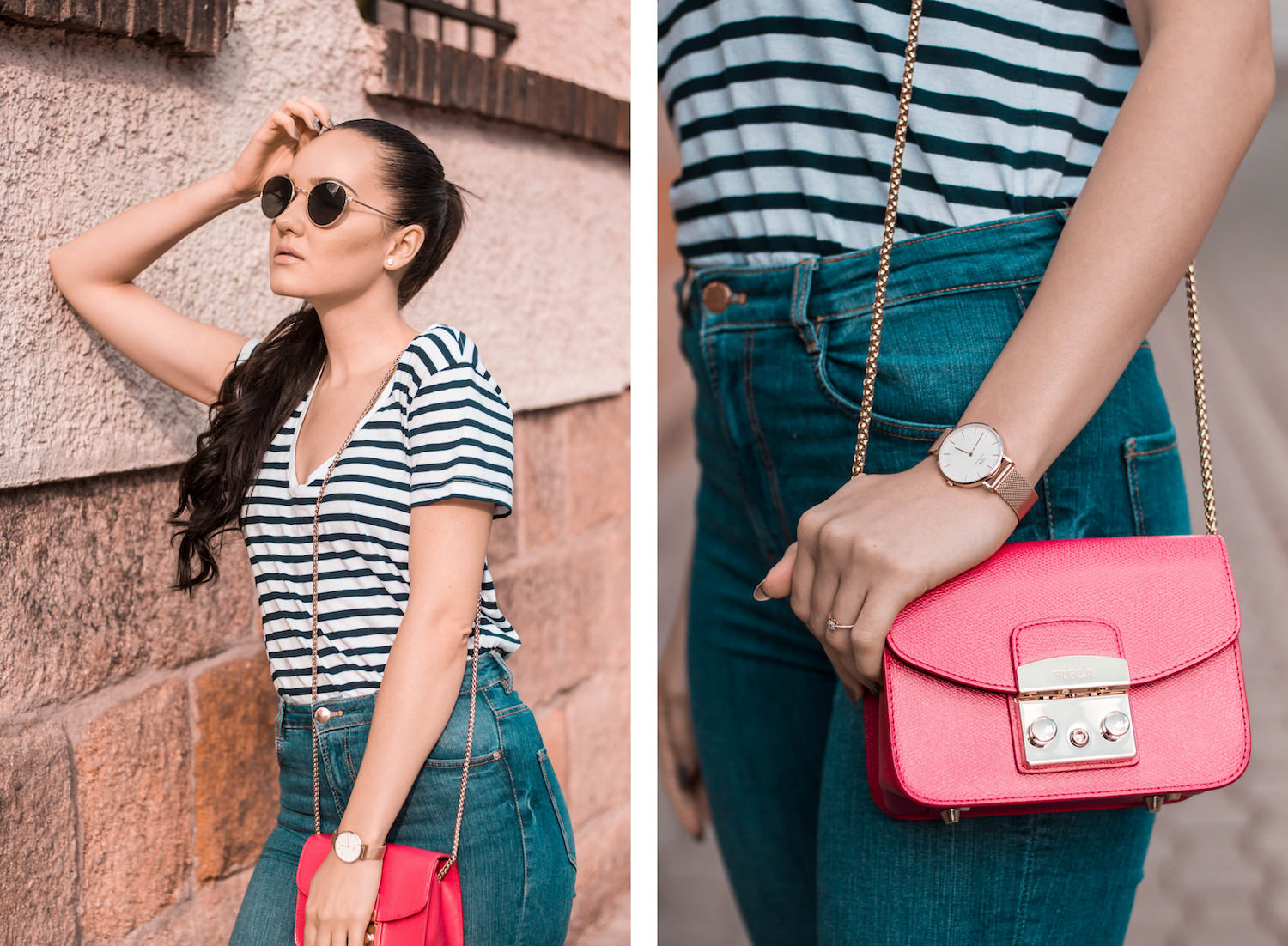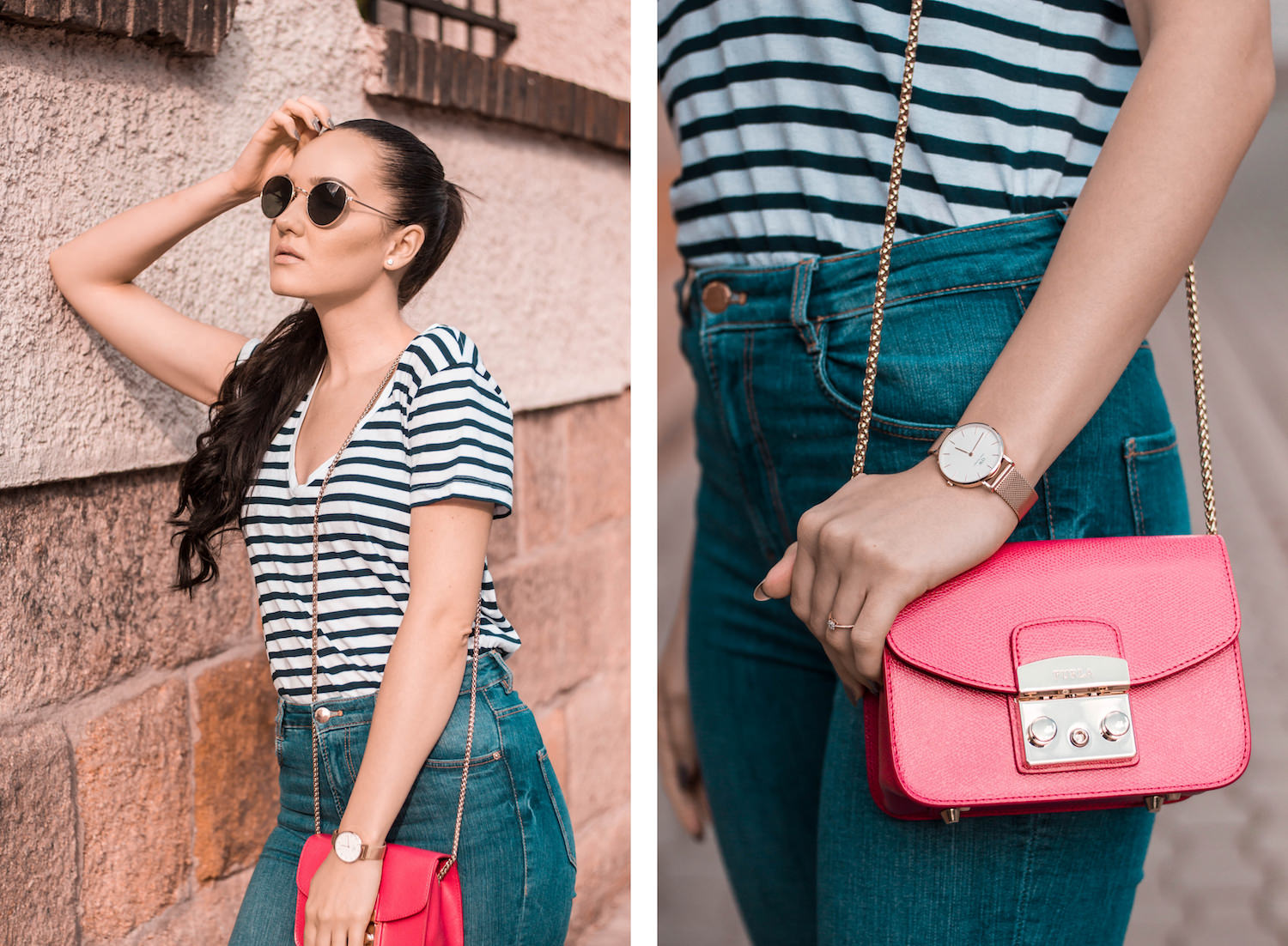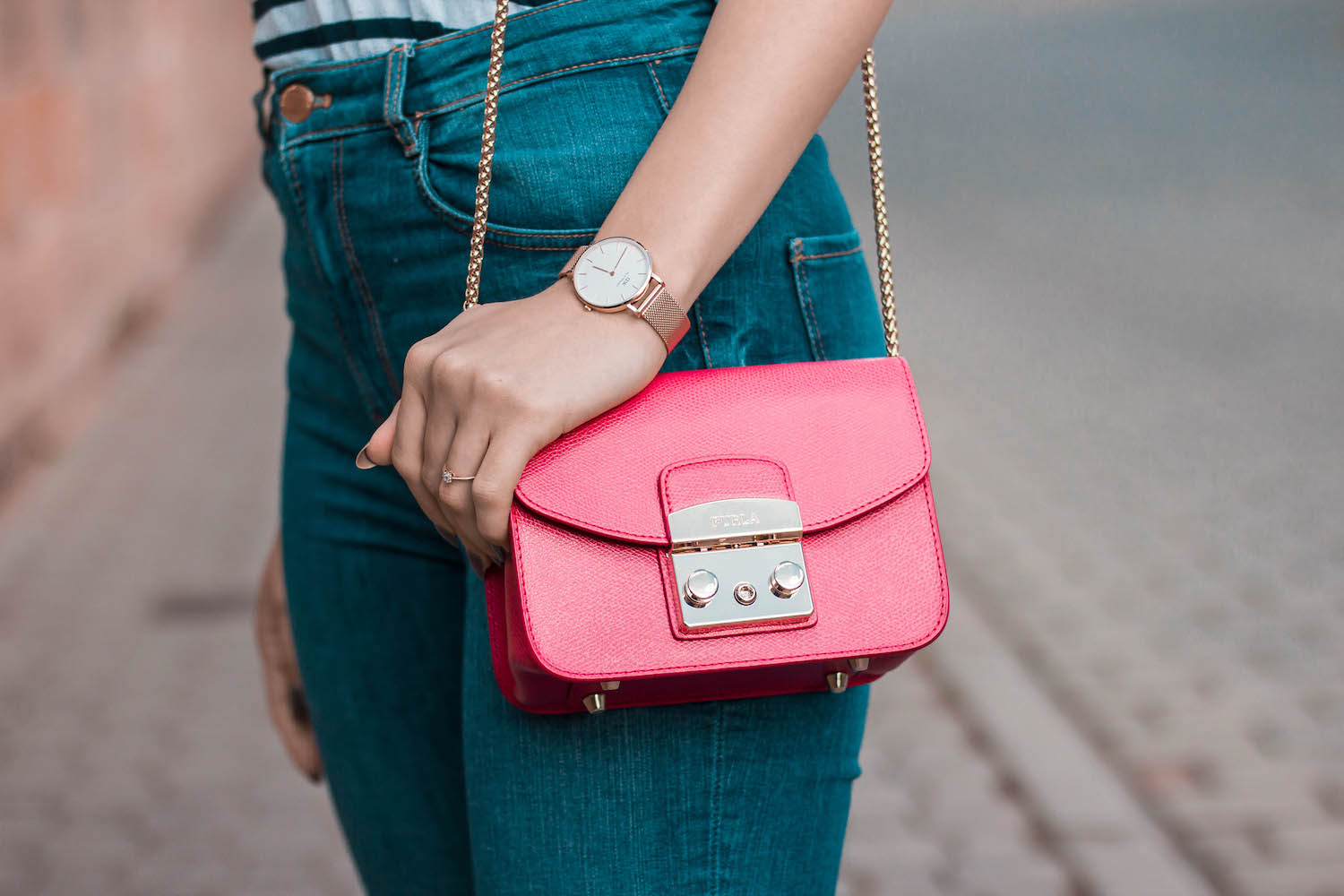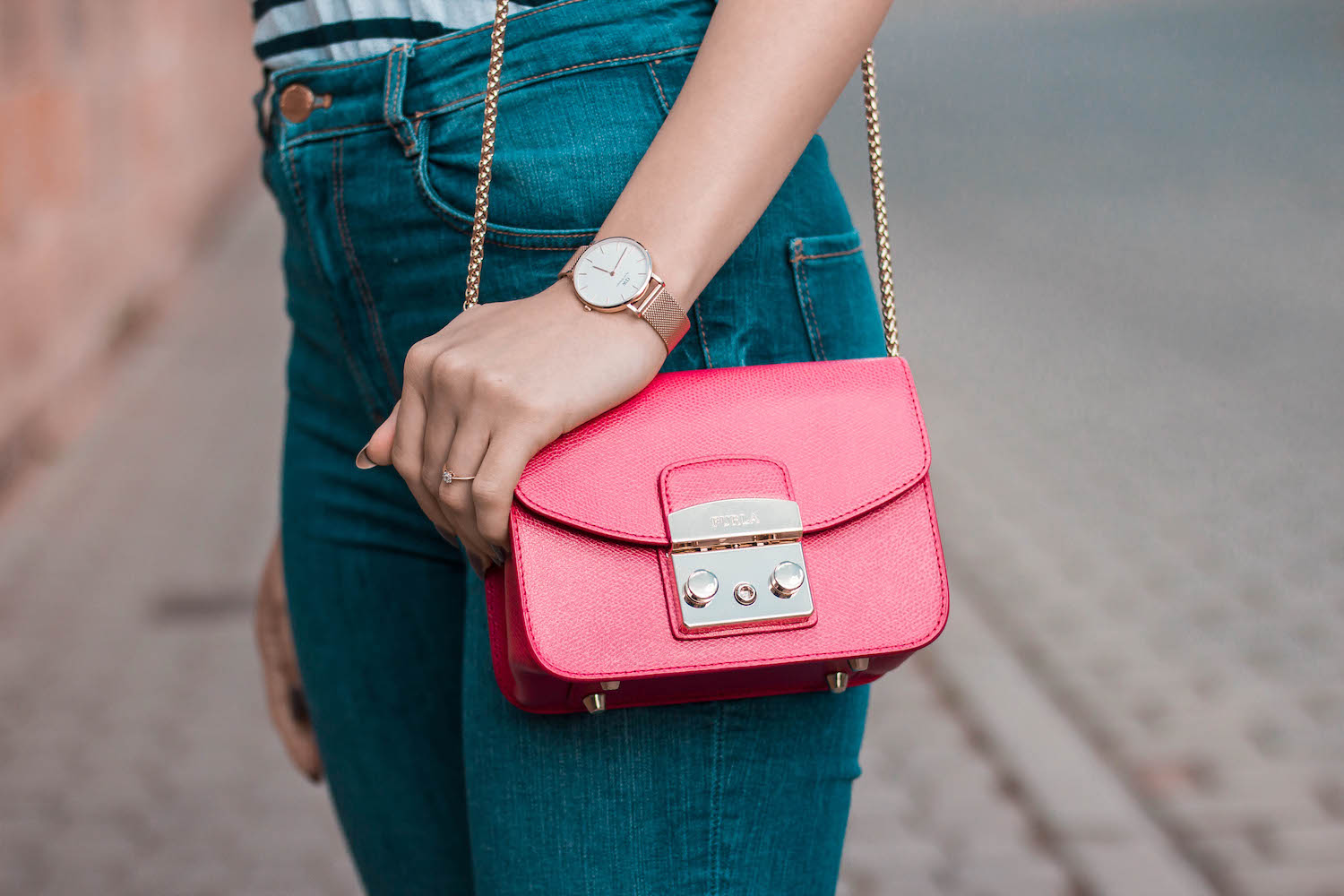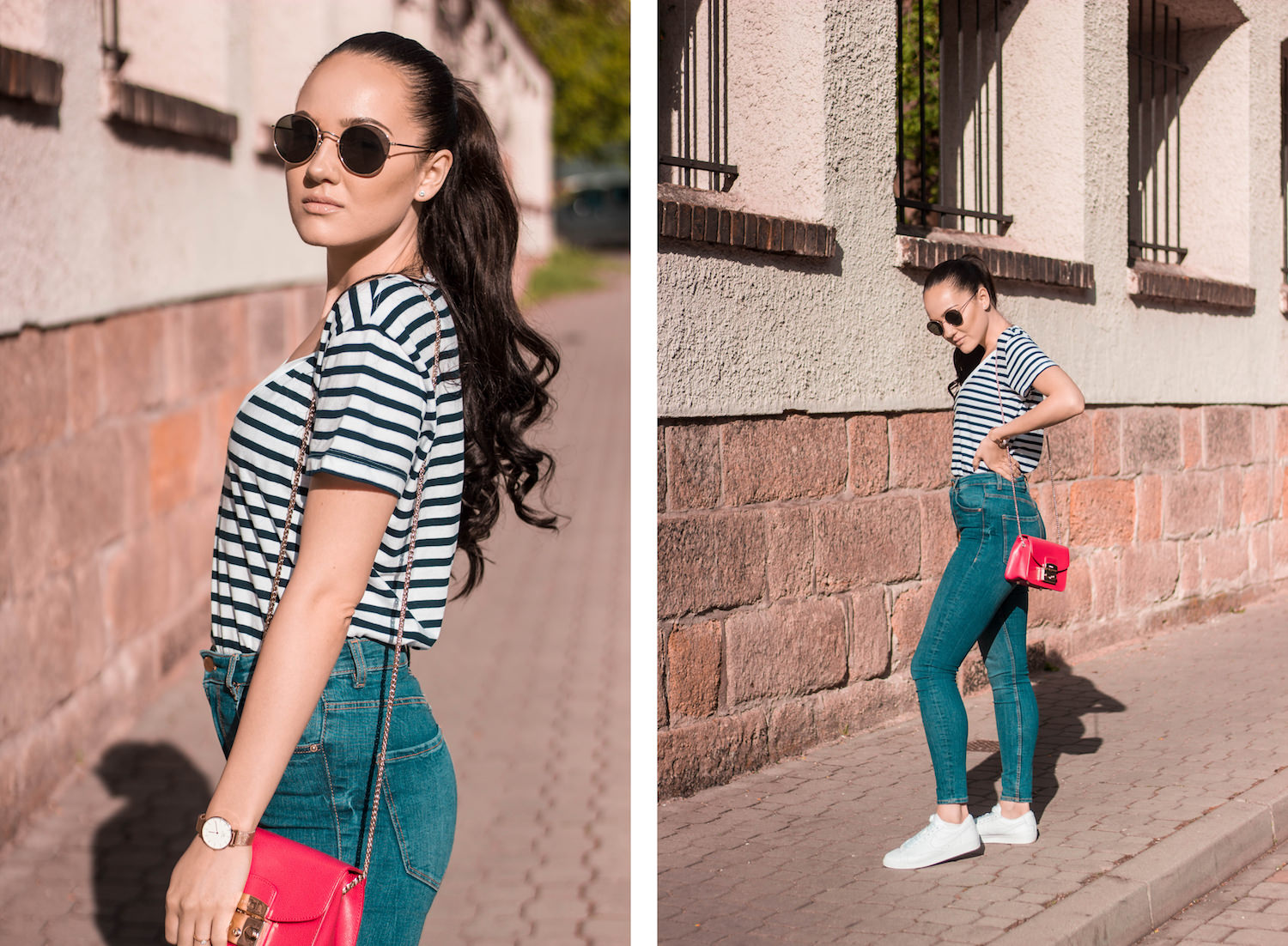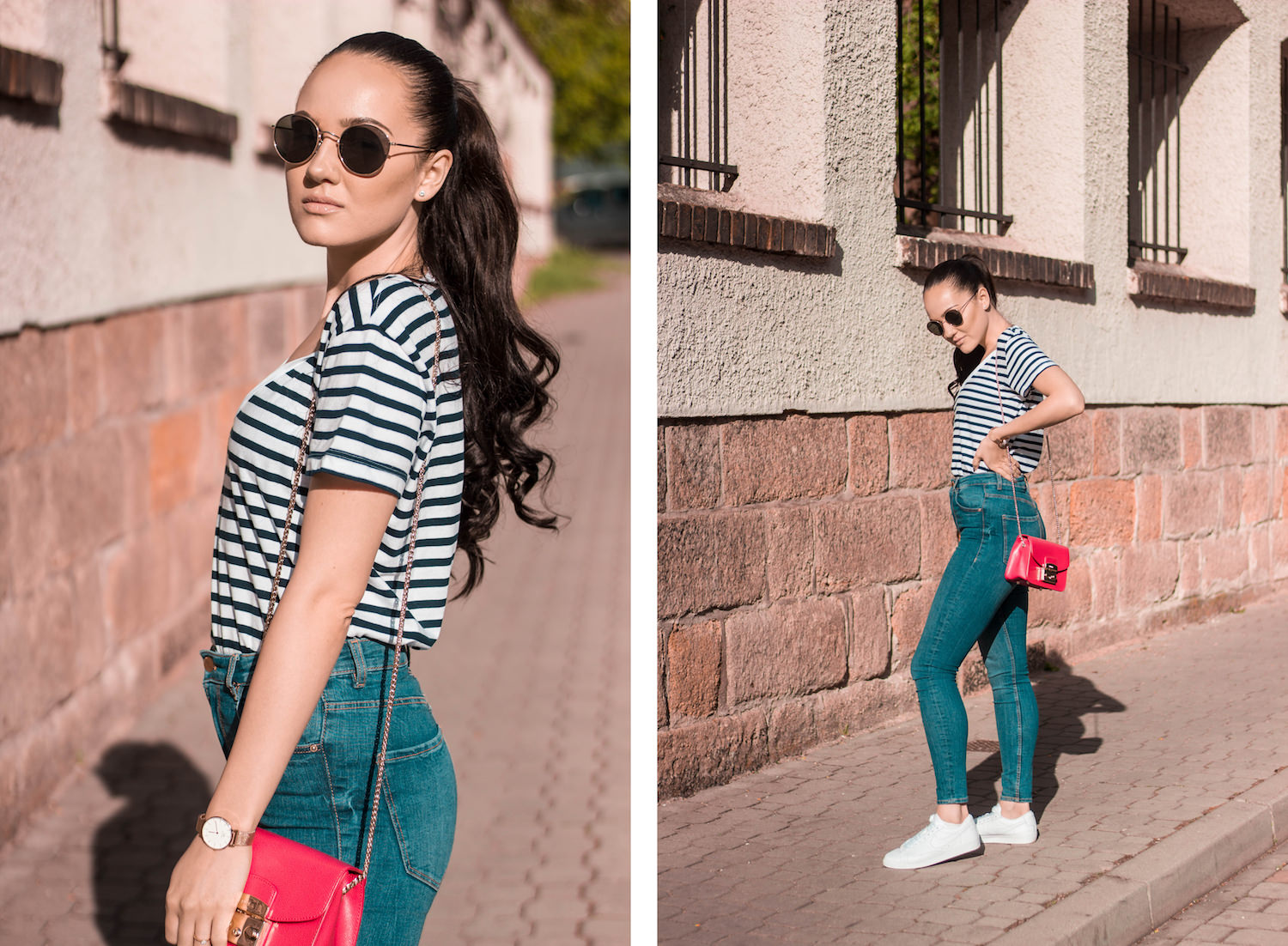 Tričko & džíny Zara / boty tady / kabelka tady / hodinky DW / brýle H&M
Krásnou středu všem! Už je oficiálně květen, no věříte tomu? Mně to připadá úplně neskutečné. Obzvlášť posledních pár týdnů mi příjde, že čas letí jako blázen. Tak to máme asi všichni během hektických období. Já momentálně prožívám asi to nejhektičtější období v životě. Poslední dny sedím většinu času nad bakalářkou a modlím se, abych ji stihla včas dopsat (a pak i obhájit), k tomu pracuju a řeším svatbu a líbánky, starám se o domácnost a snažím se z toho všeho nezbláznit. A brzo začne učení na státnice. Už se vážně těším, až si za pár týdnů budu moct trochu oddychnout. Úplně se vidím na pláži v Řecku s pěknou knížkou v ruce!
Někdy minulý týden jsme v rychlosti nafotili tenhle jednoduchý outfit. Miluju obyčejná trička ze Zary, už jich mám asi milion a nedávno jsem si pořídila tohle s proužky a jedno skoro stejné s menšími červenými proužky. Když člověk neví, co na sebe, stačí, tričko, džíny, tenisky a hezká kabelka! Užijte si zbytek dne a držte mi palce 🙂 x
---
Happy Wednesday babes! It's officially May, can you believe it? It feels so unreal. Especially these last few weeks flew by so quickly. I guess that all of you feel the same during busy periods. And I'm currently living the busiest period of my life. I've been working on my bachelor thesis the past couple of days and I just wish I'm gonna finish it in time (and that it's gonna be good), I'm working full time and I'm organizing stuff around the wedding and honeymoon, plus I'm trying to keep this apartment clean and I'm doing my best to not go crazy. And soon I'm gonna have to start studying for my finals. I can't wait to finally get some rest in a few weeks. I already see myself on the beach in Greece with a nice book in my hand!
We took these outfit photos really quick last week. I love simple t-shirts from Zara, I already have like million of them and recently I bought this one with blue stripes and a similar one with red stripes. When you don't know what to wear, a simple tee, jeans, sneakers and a nice handbag solve everything! Enjoy the rest of the day babes and wish me luck 🙂 x