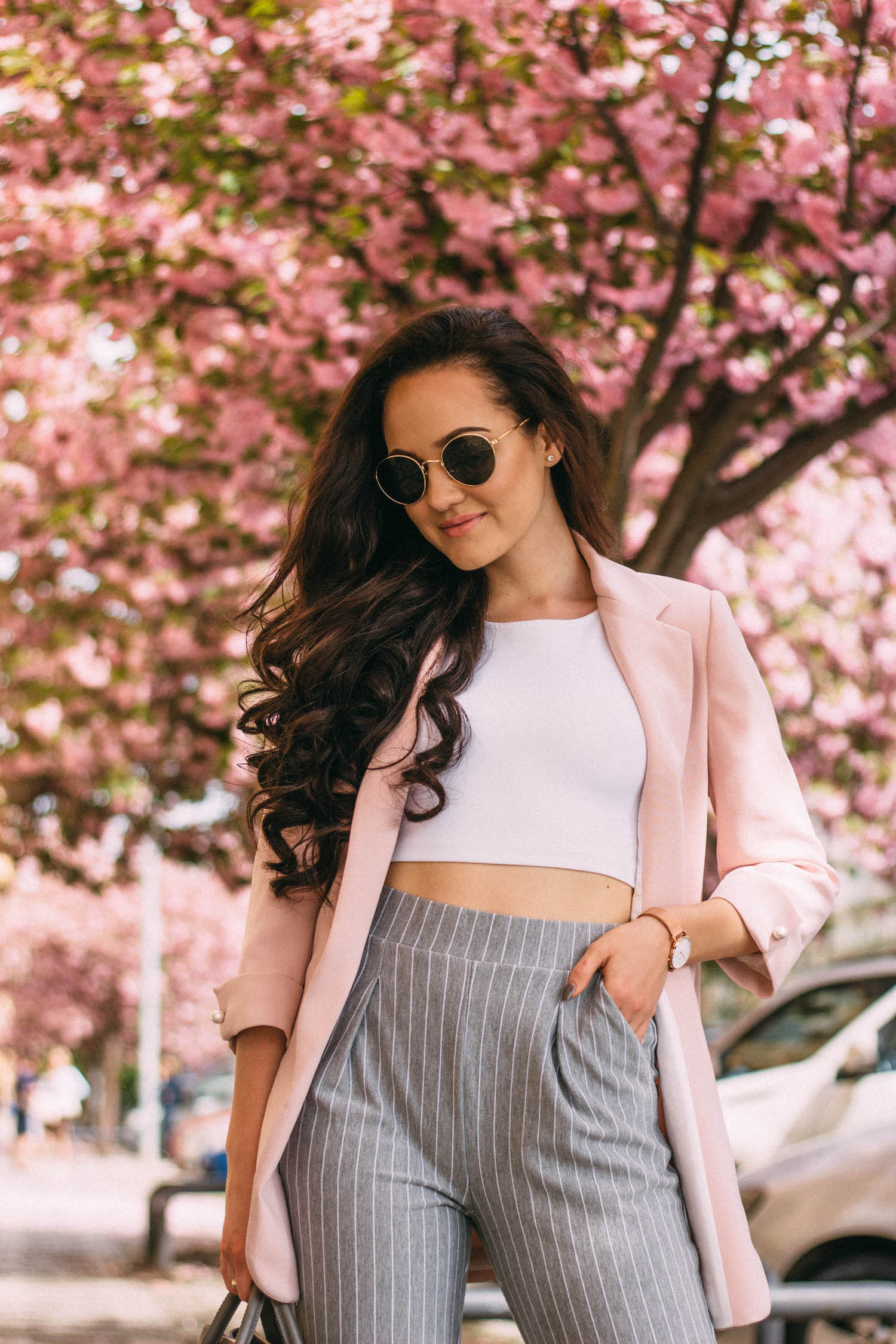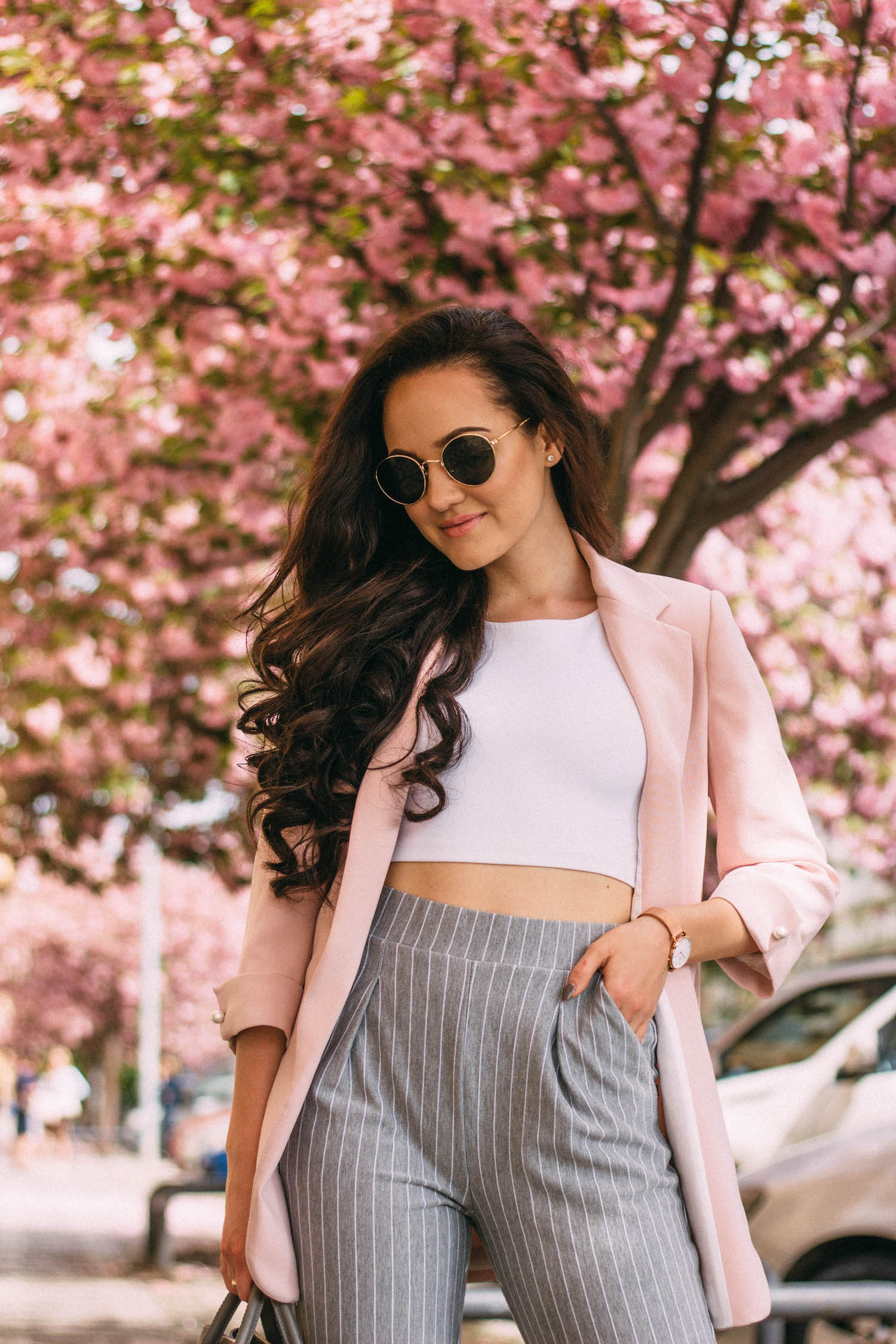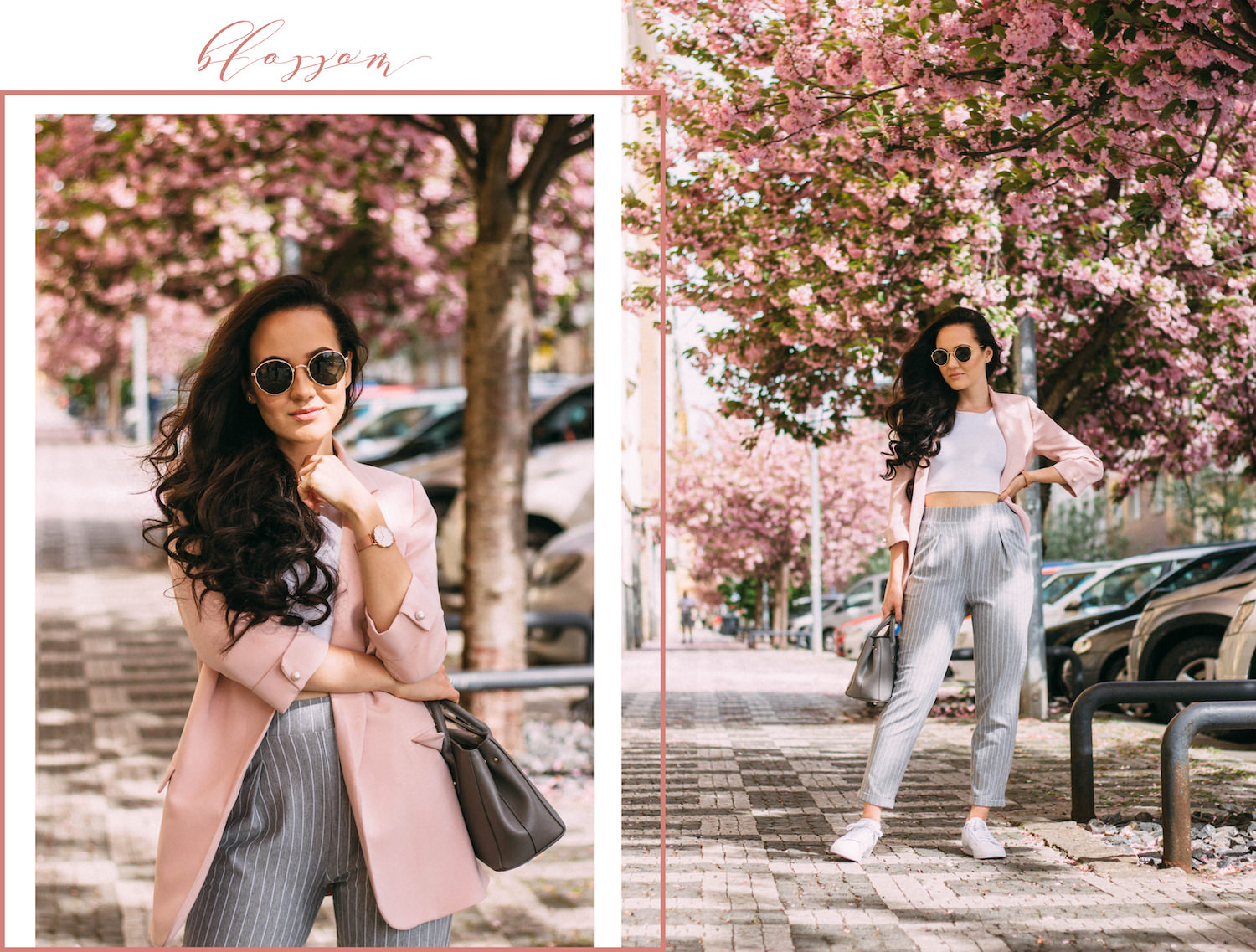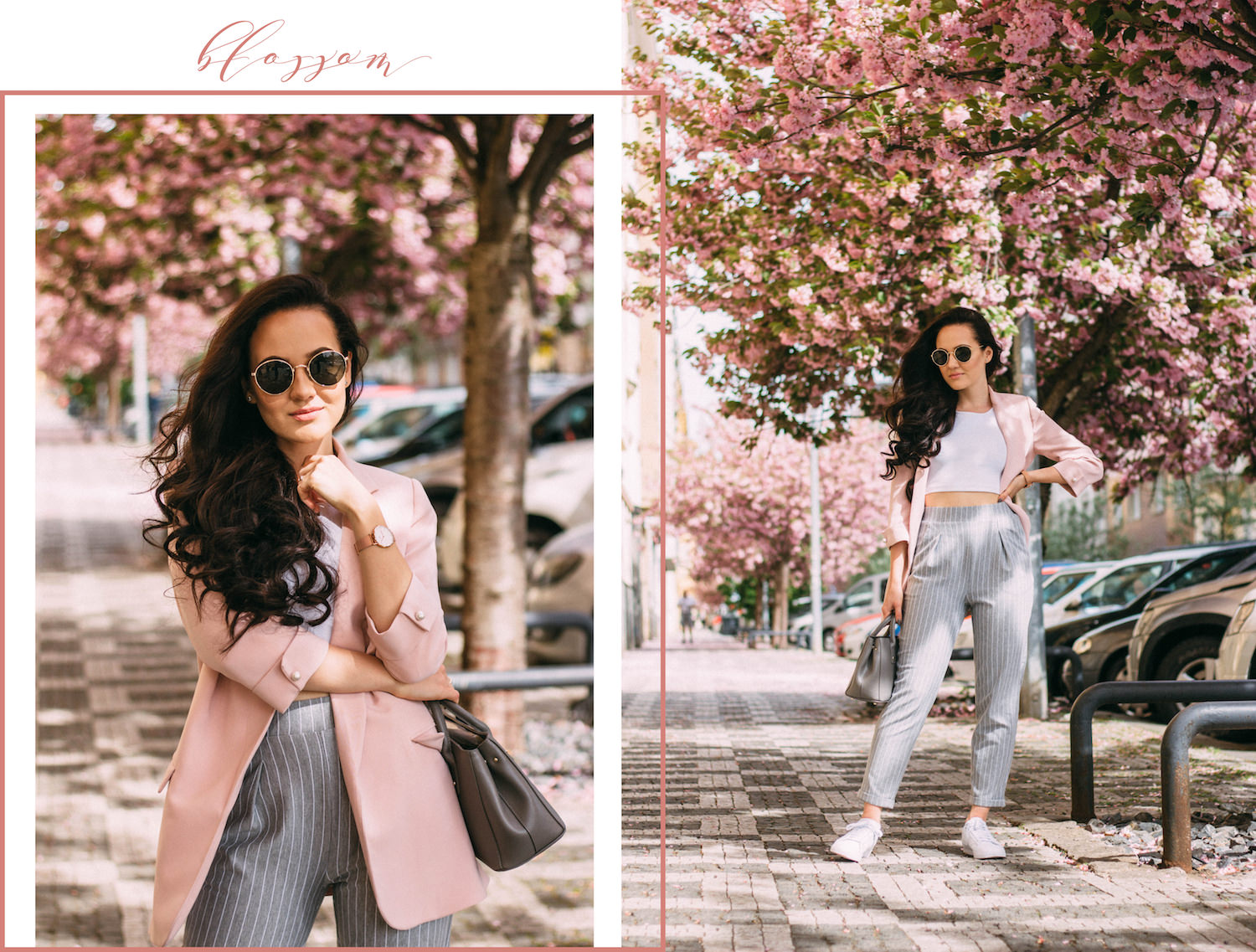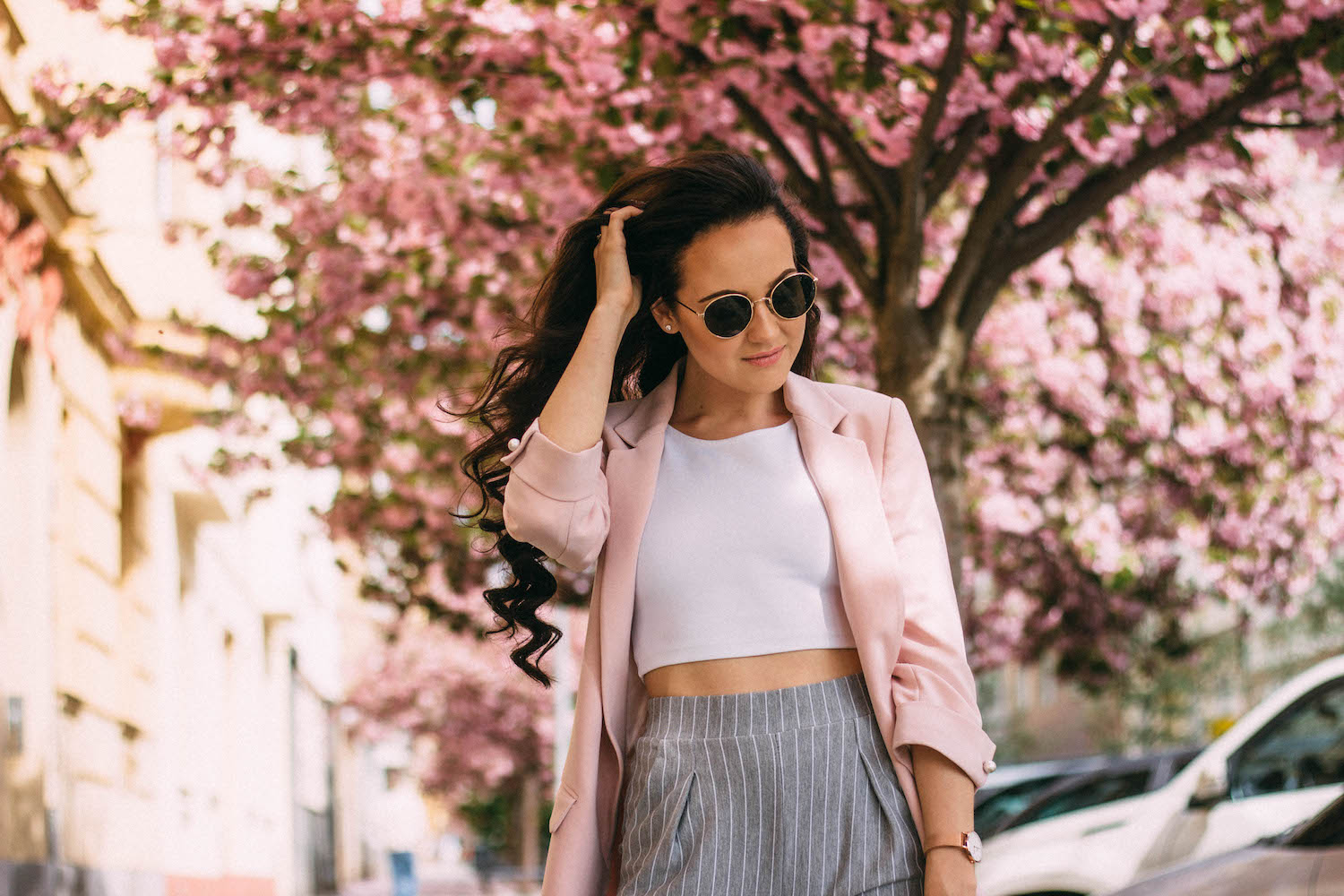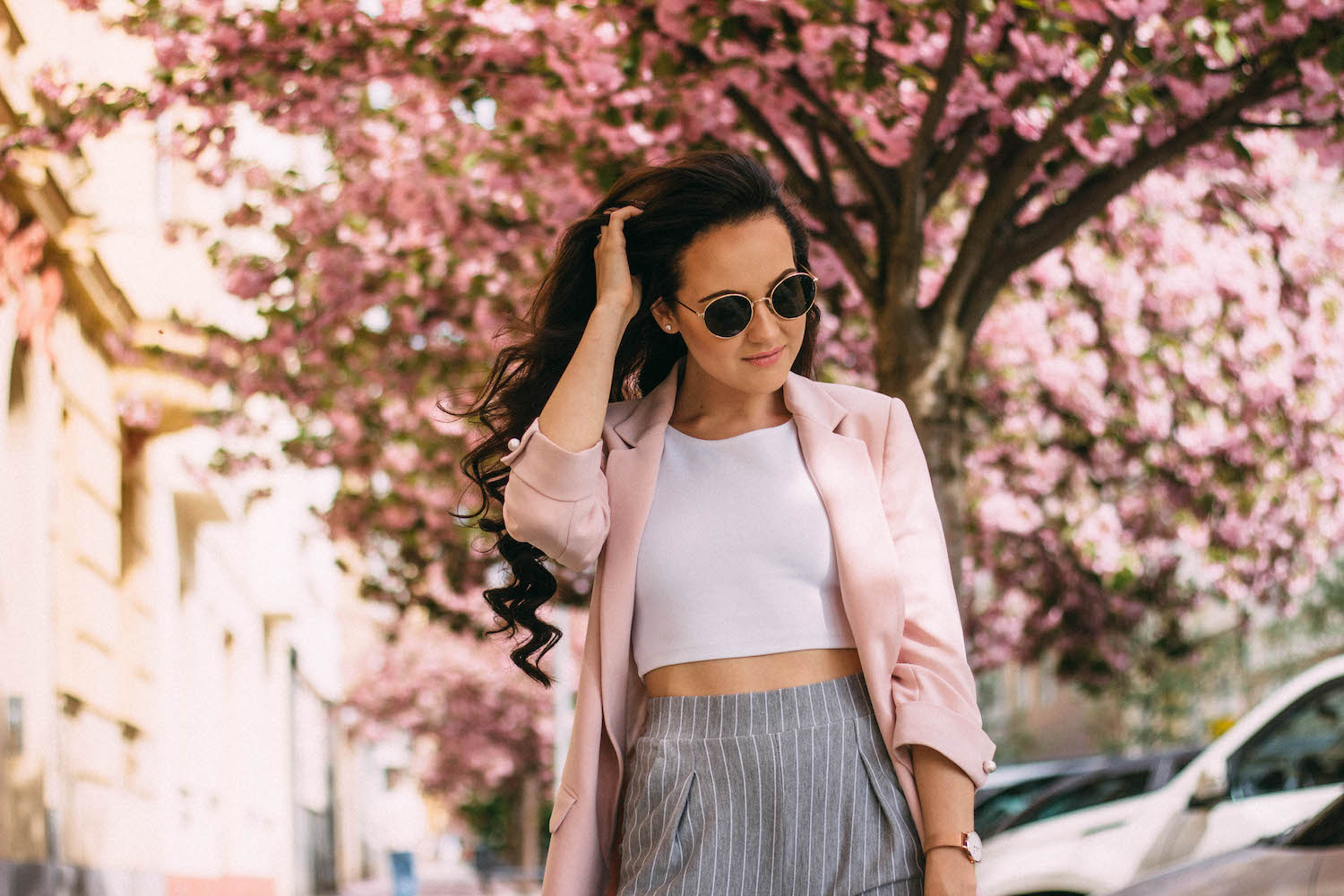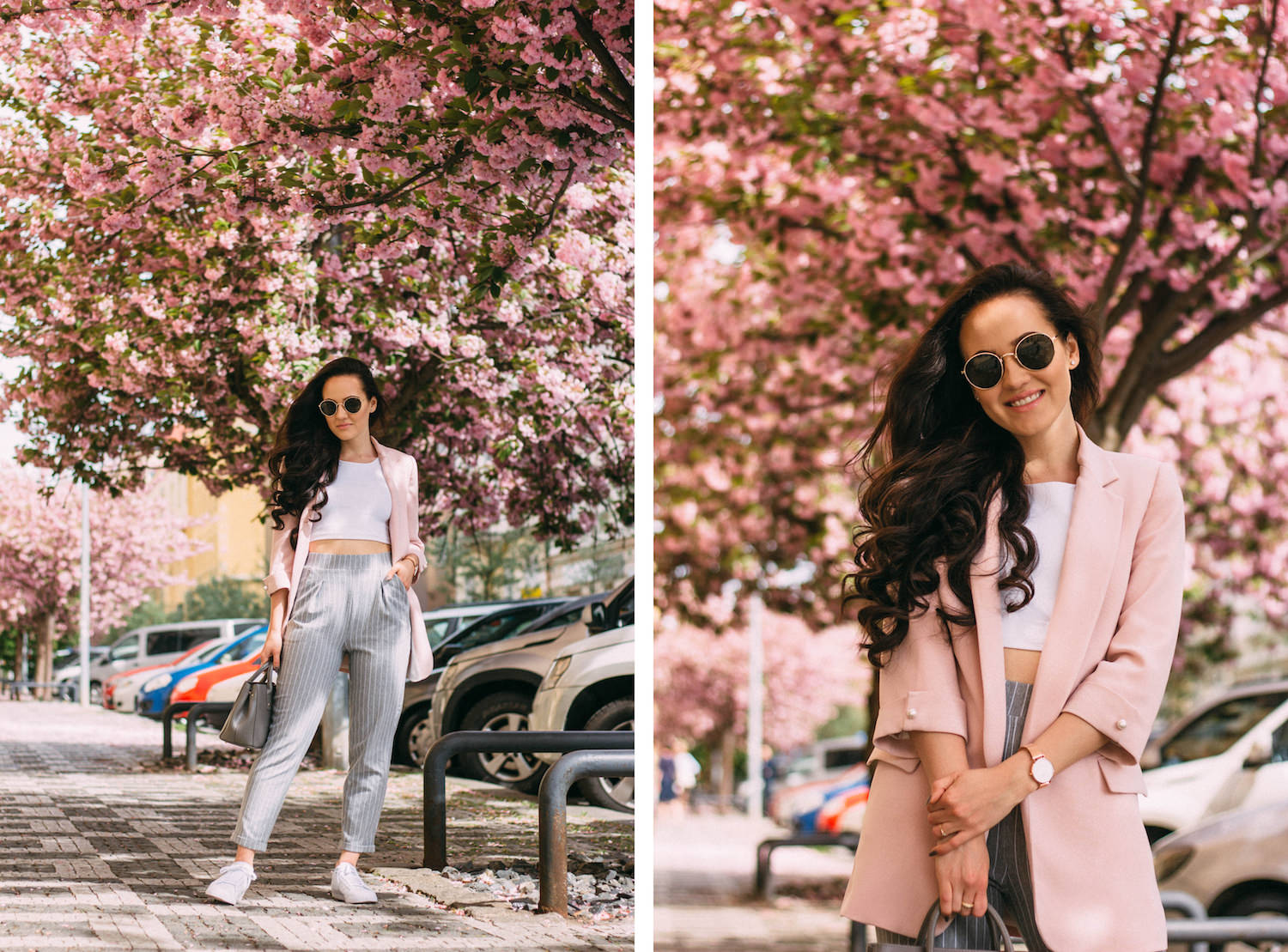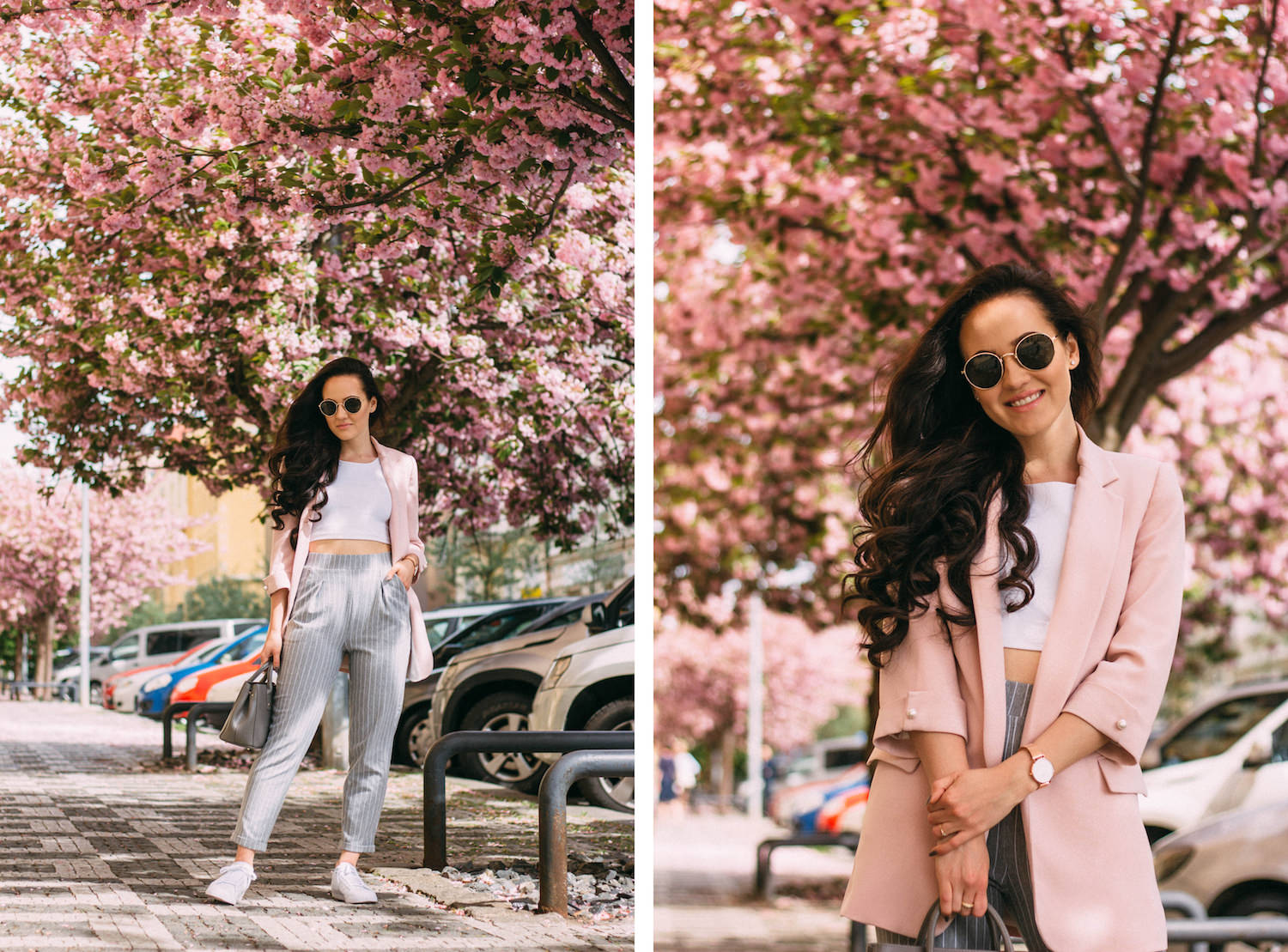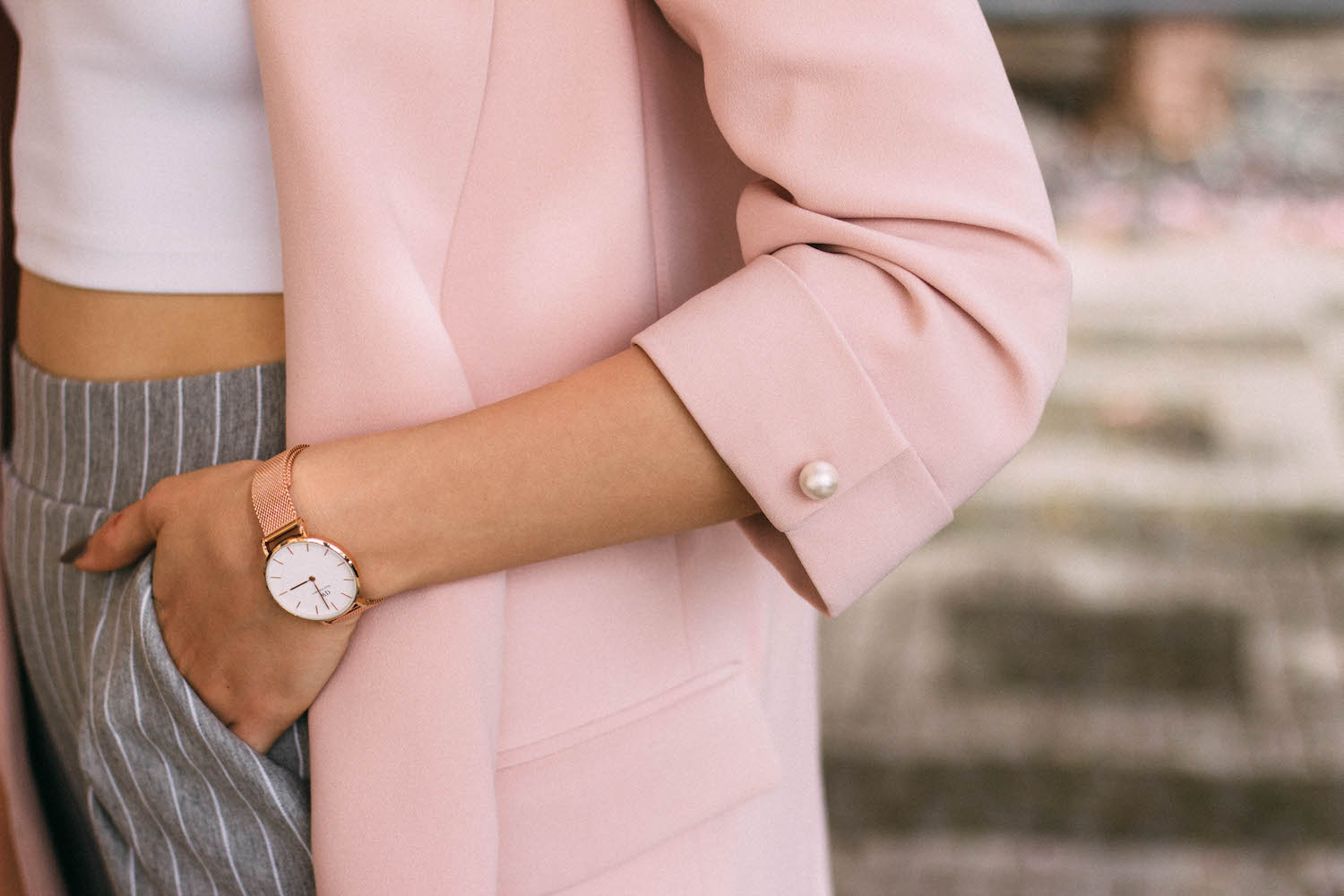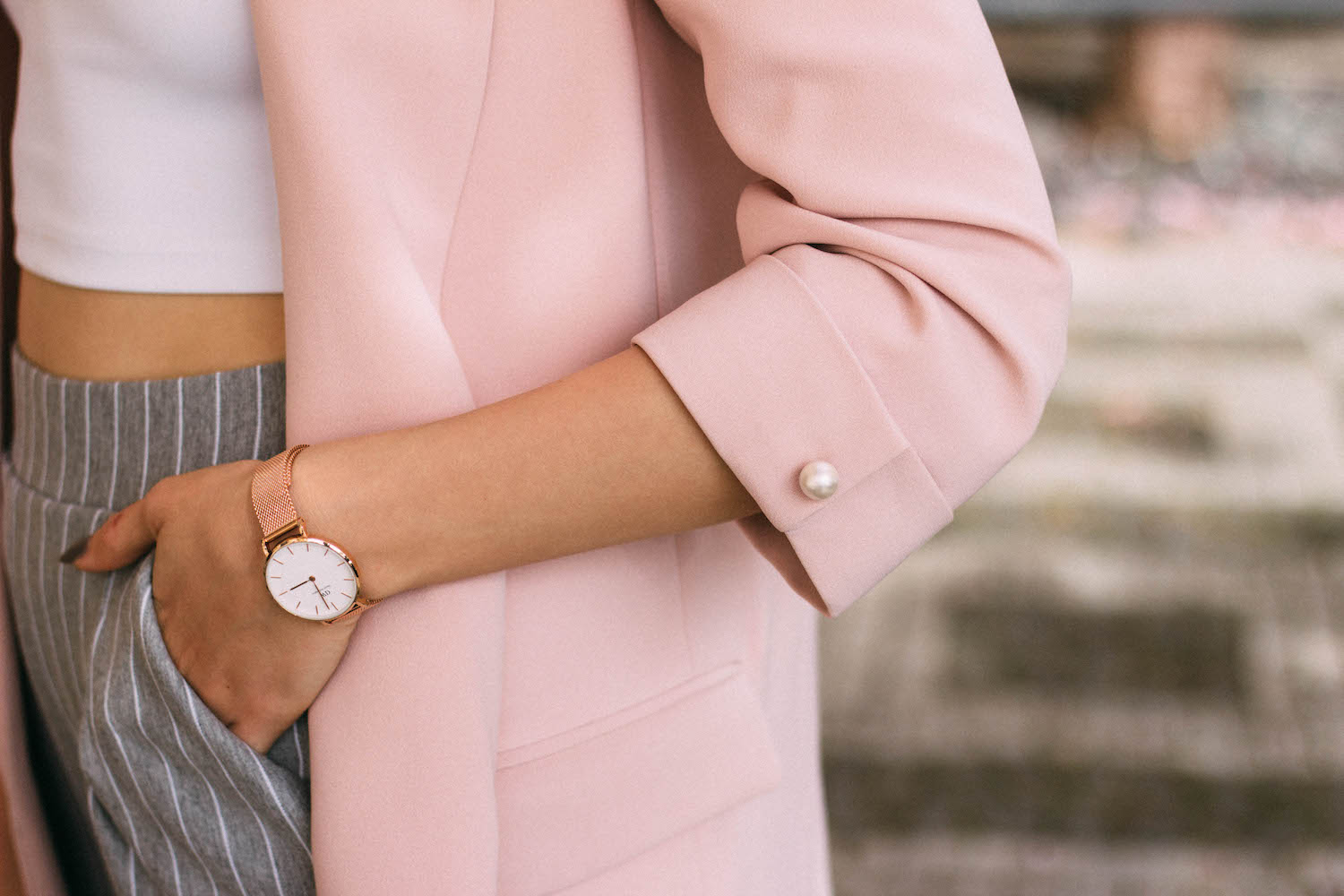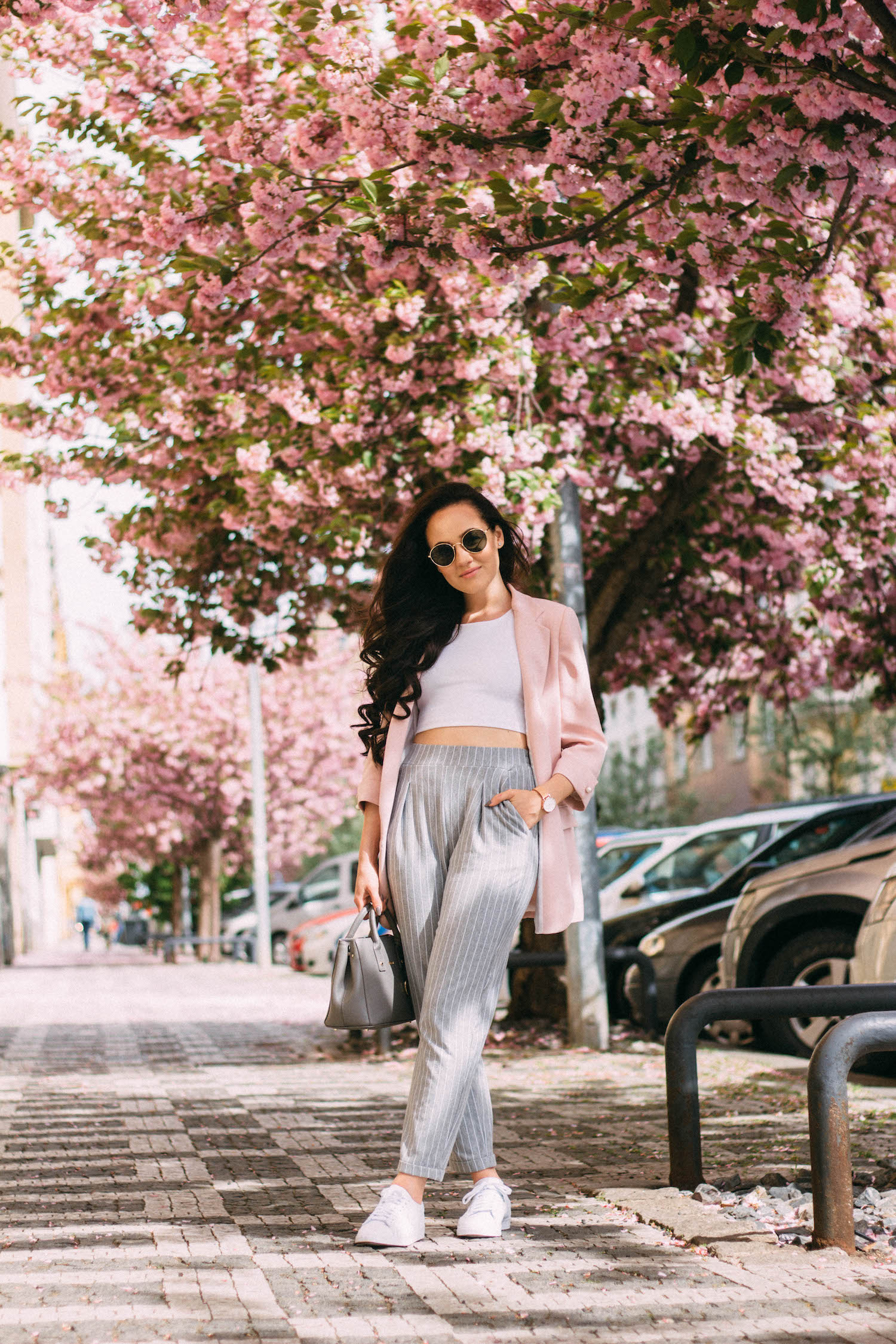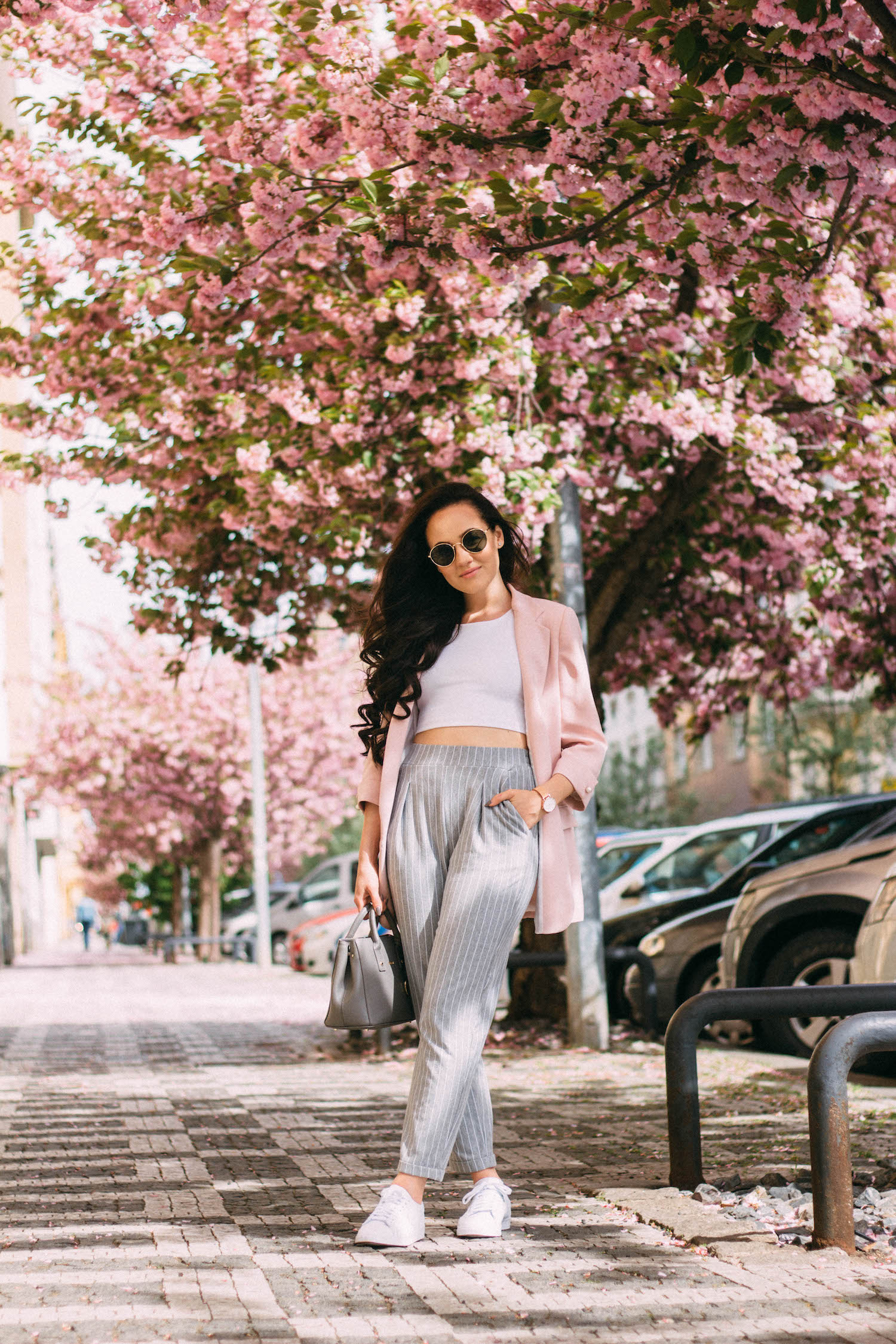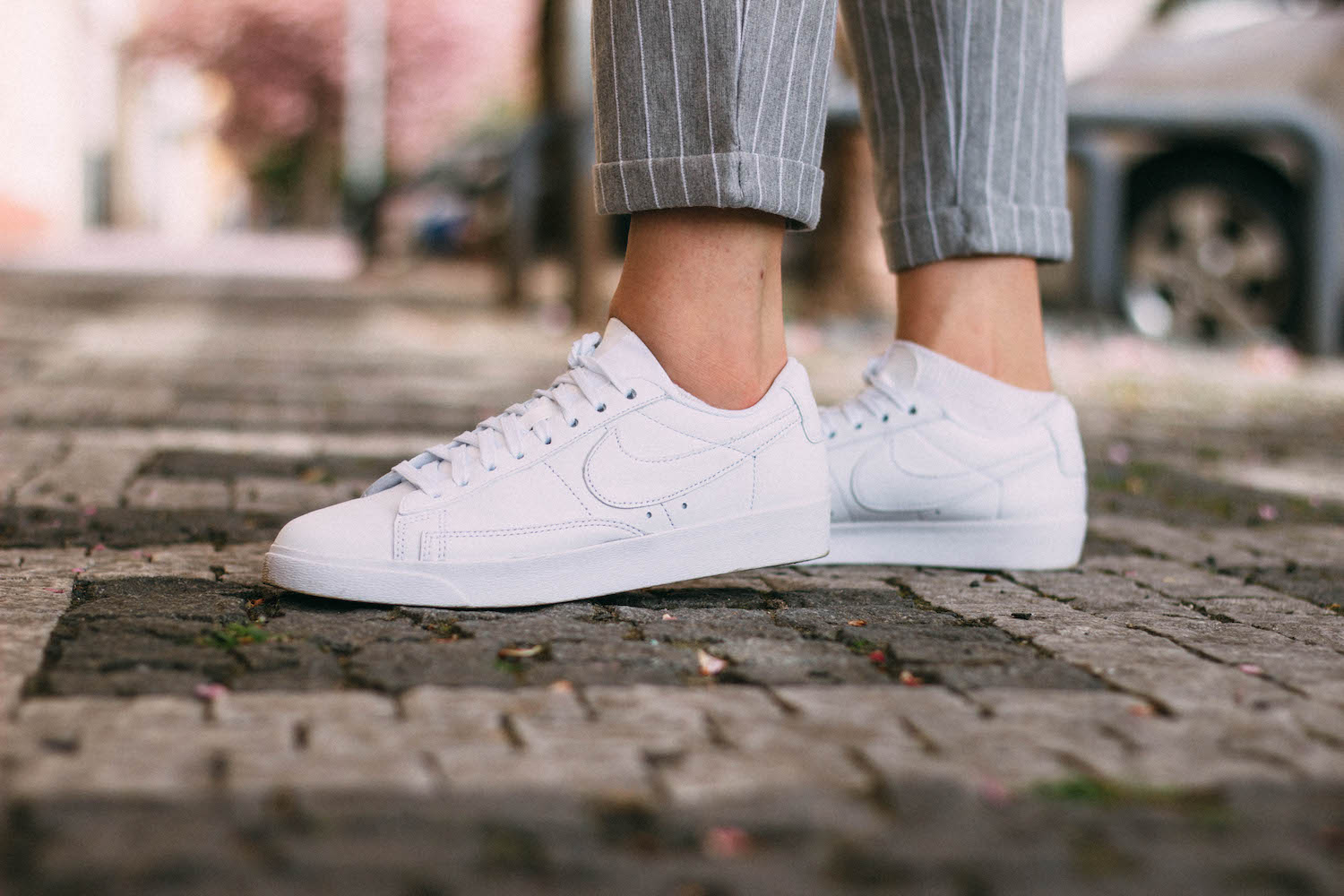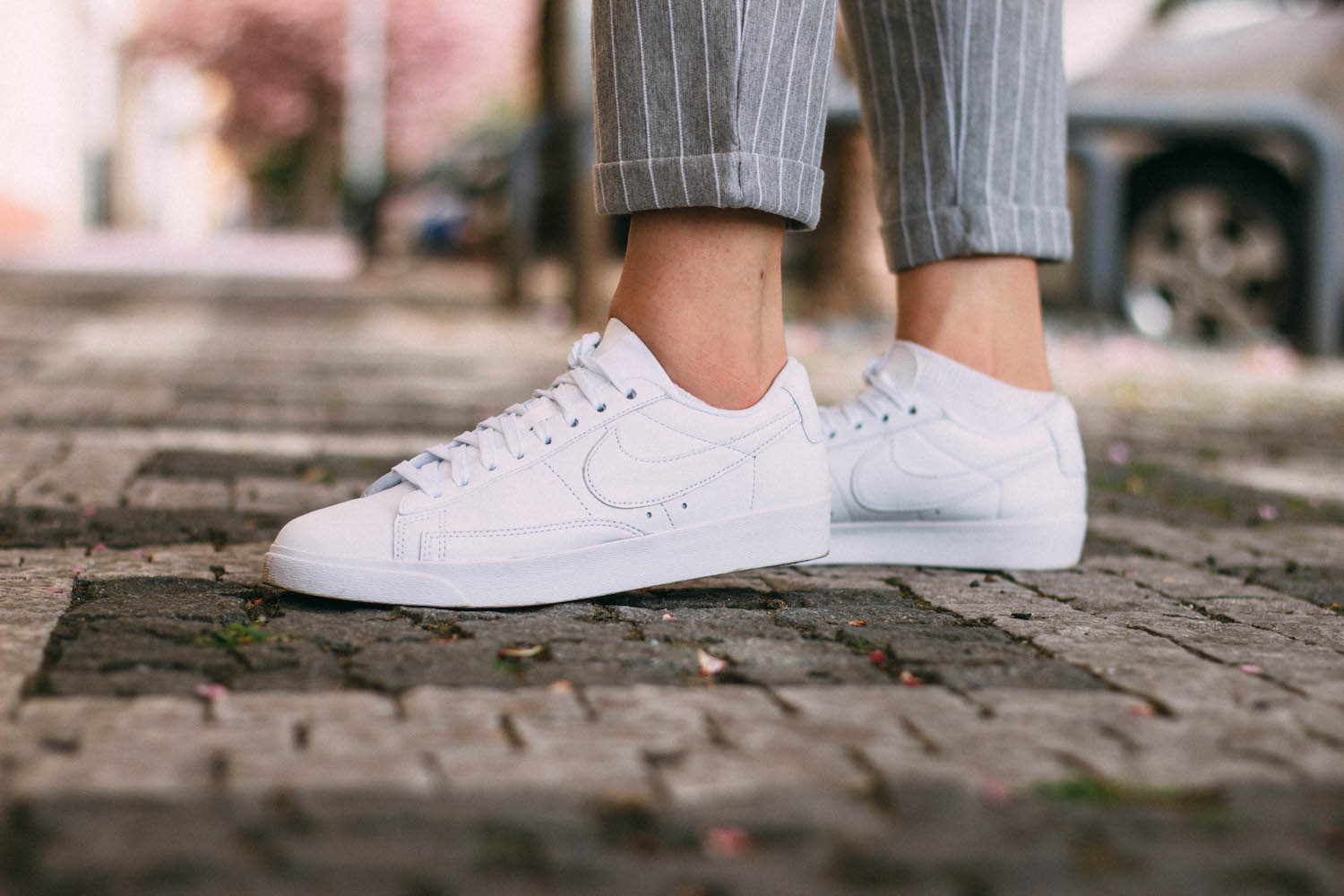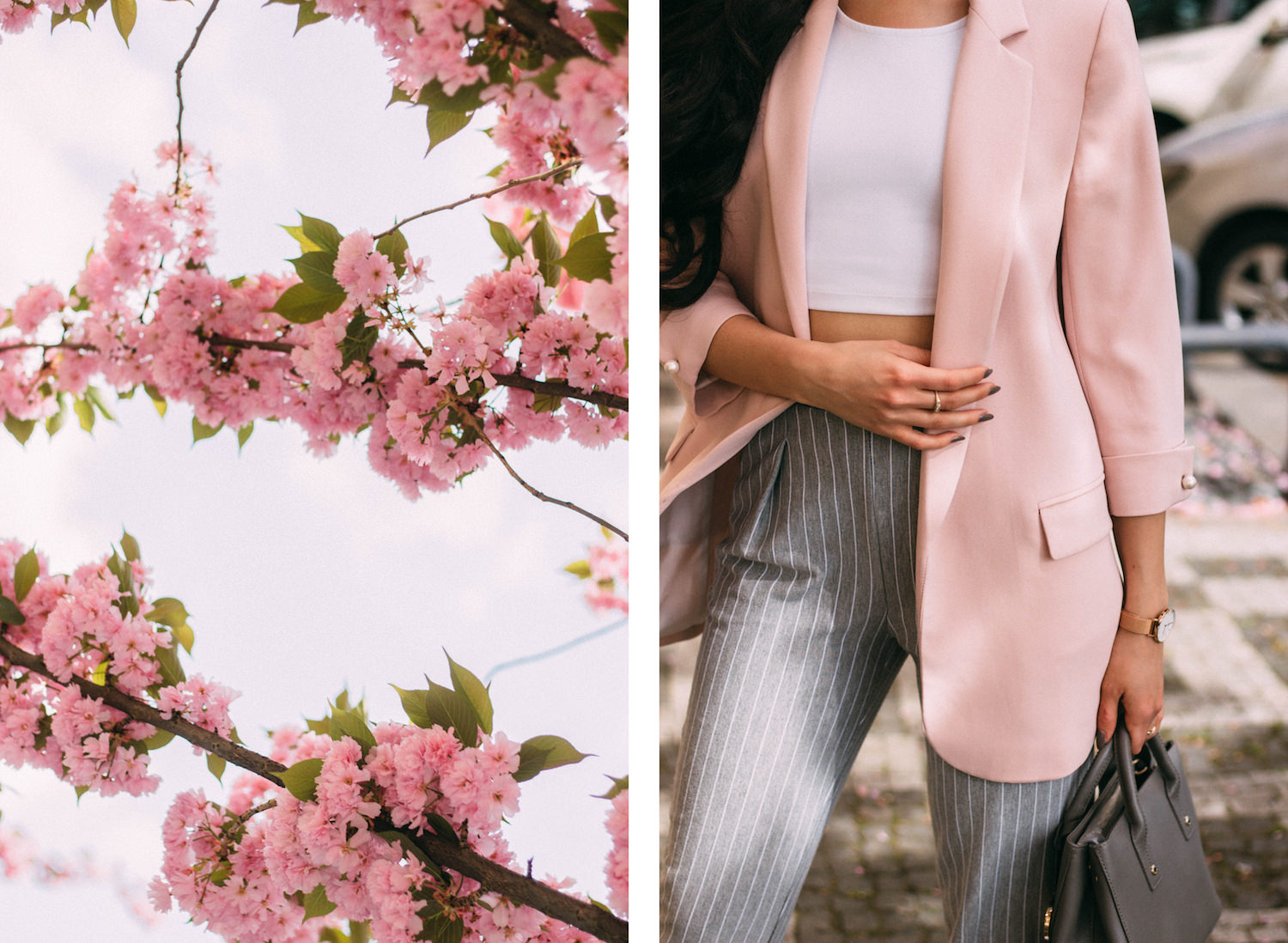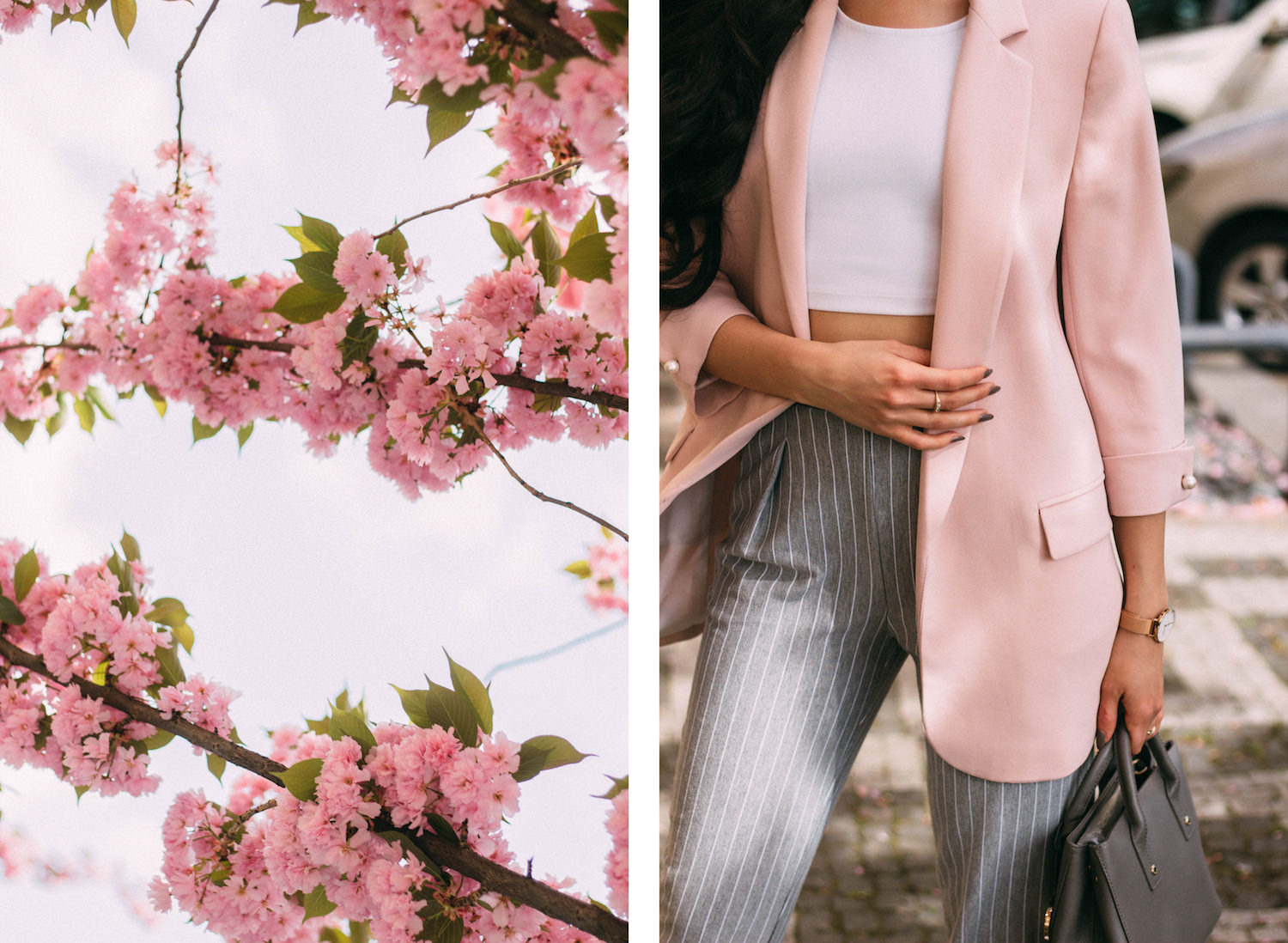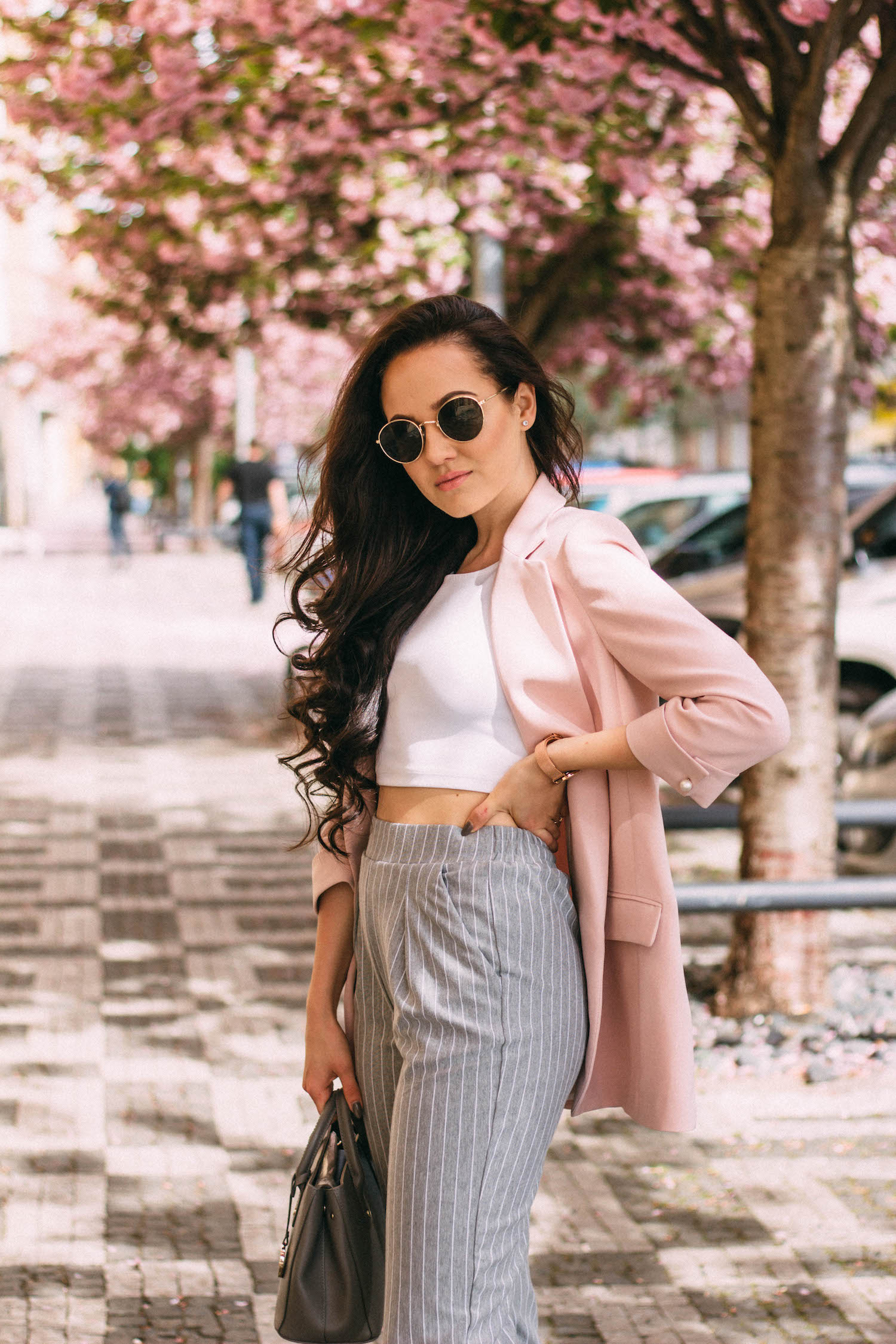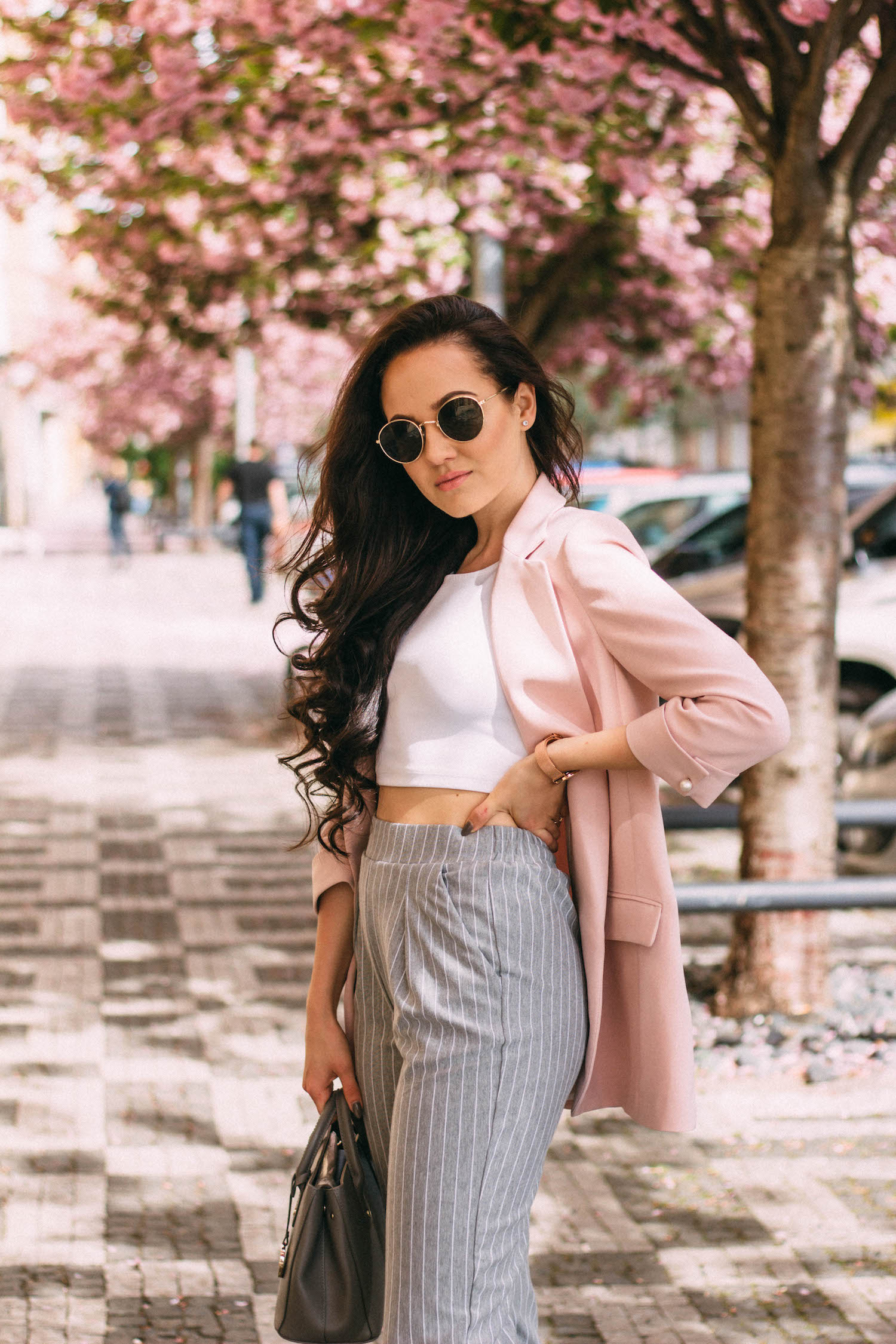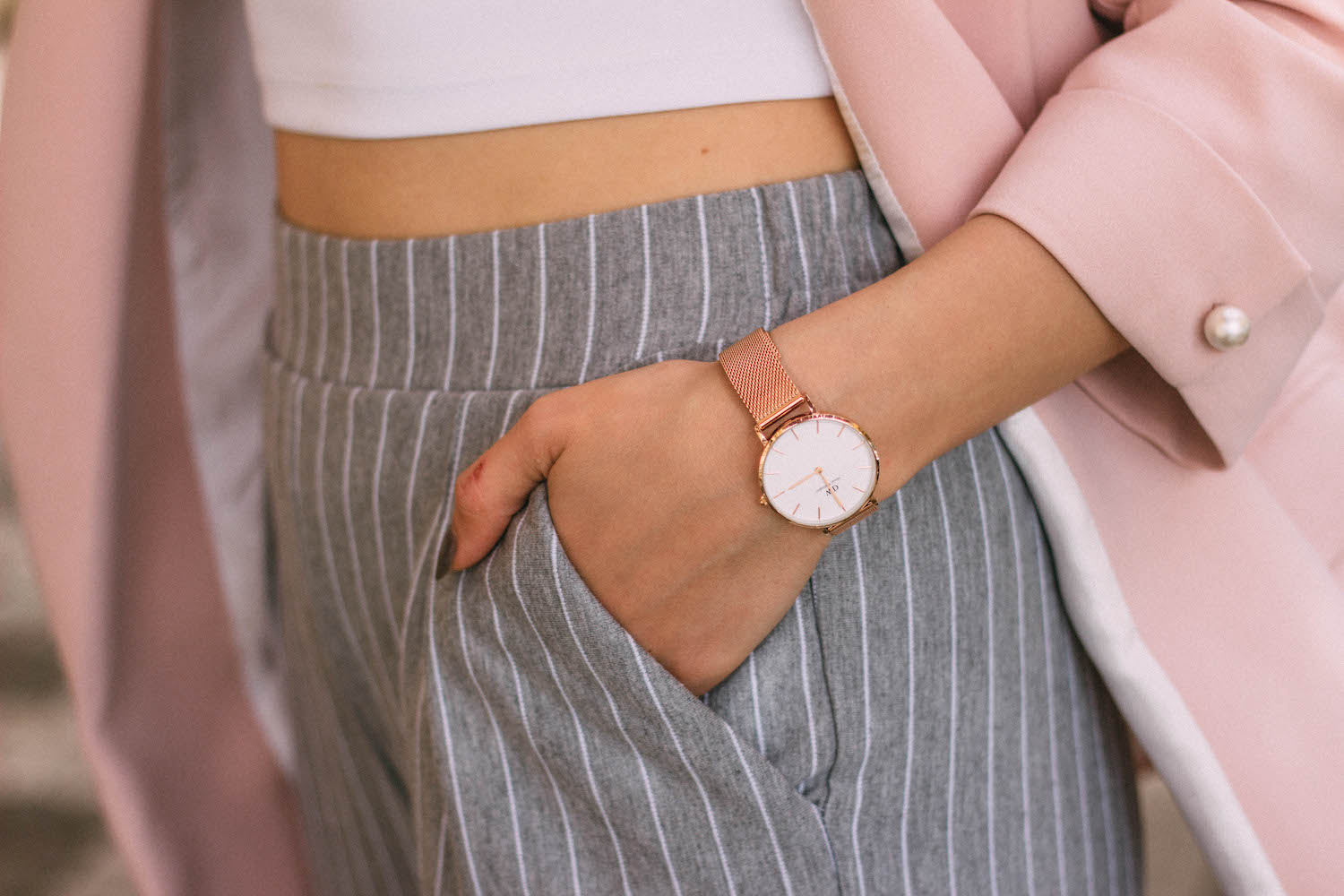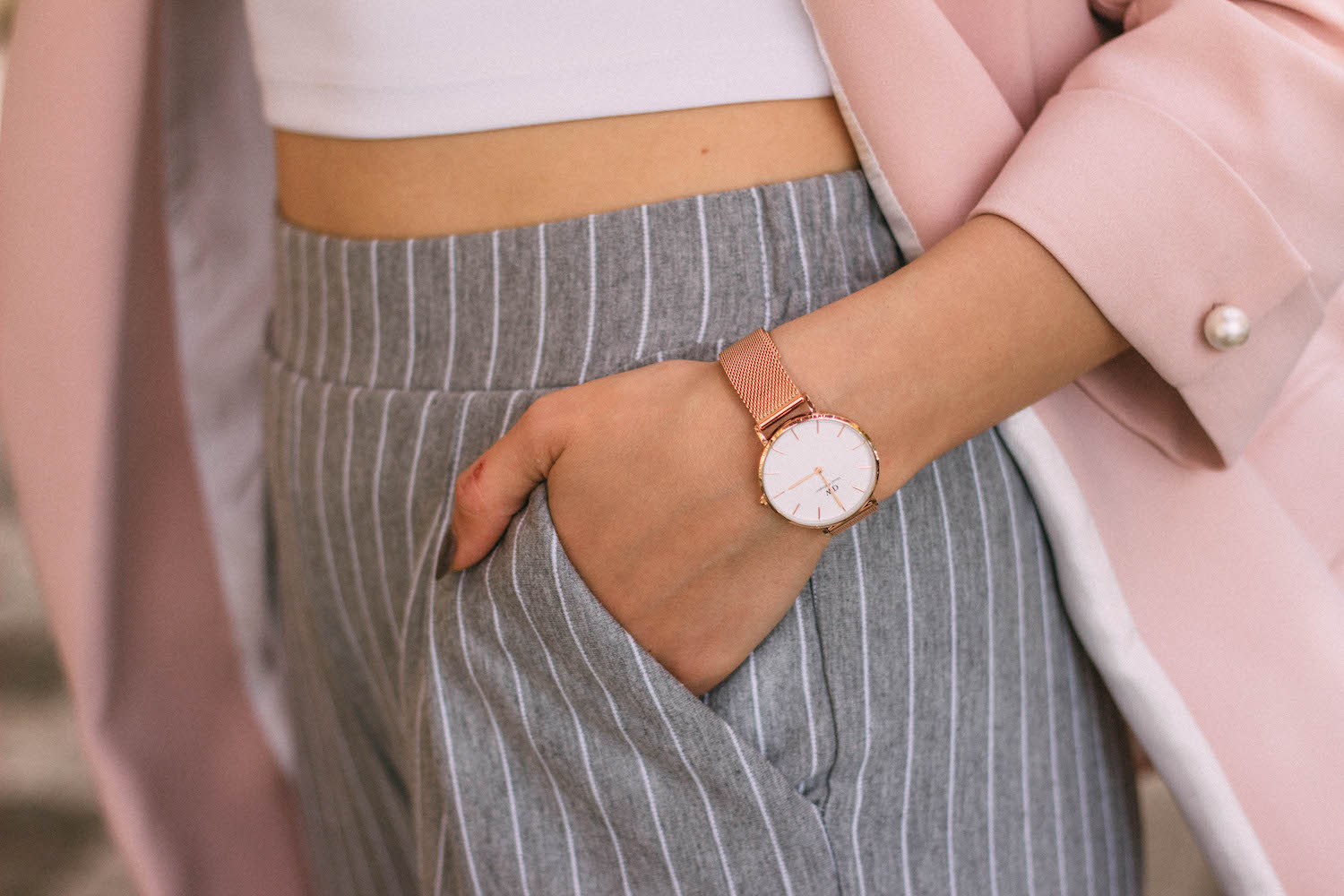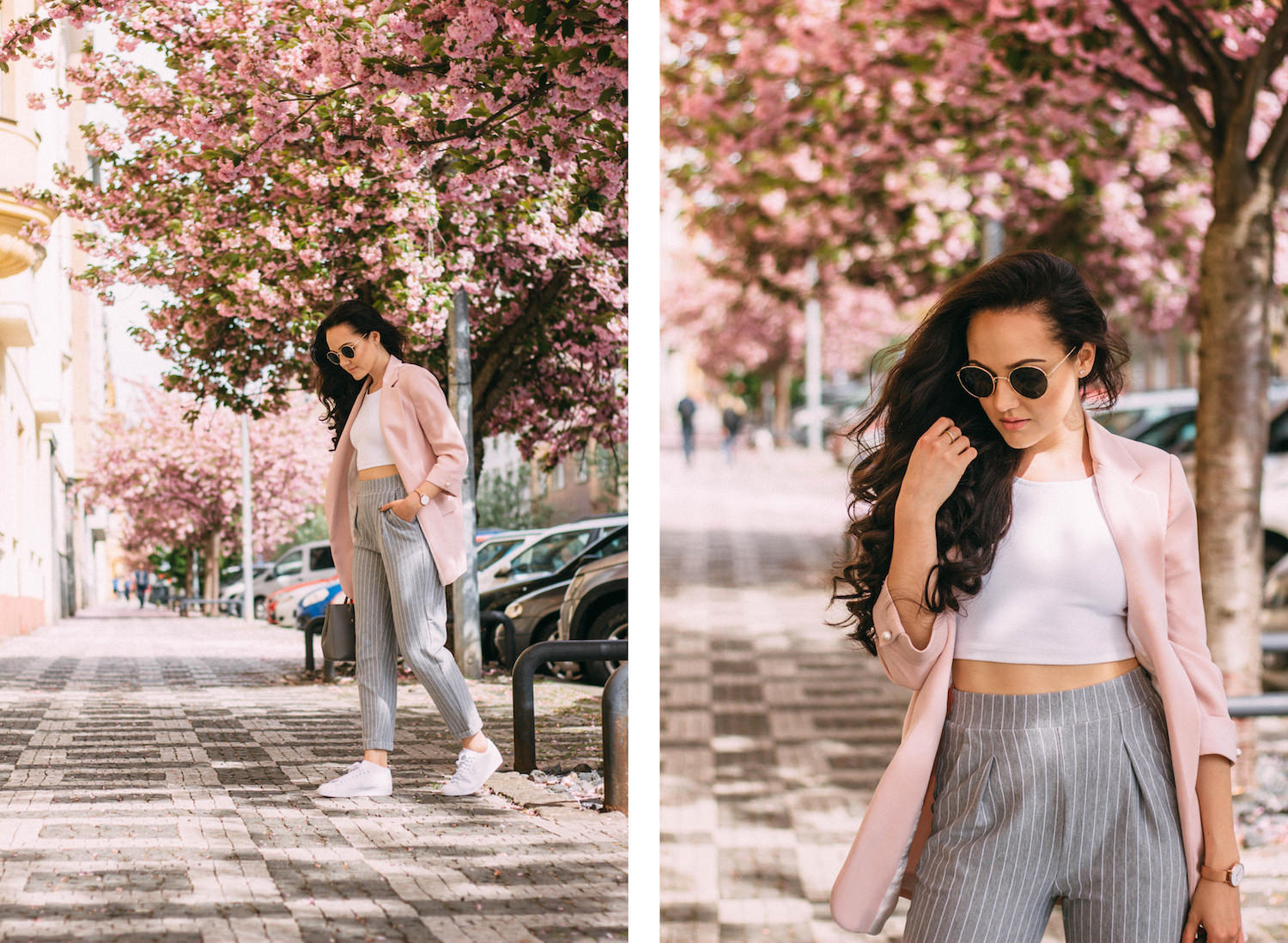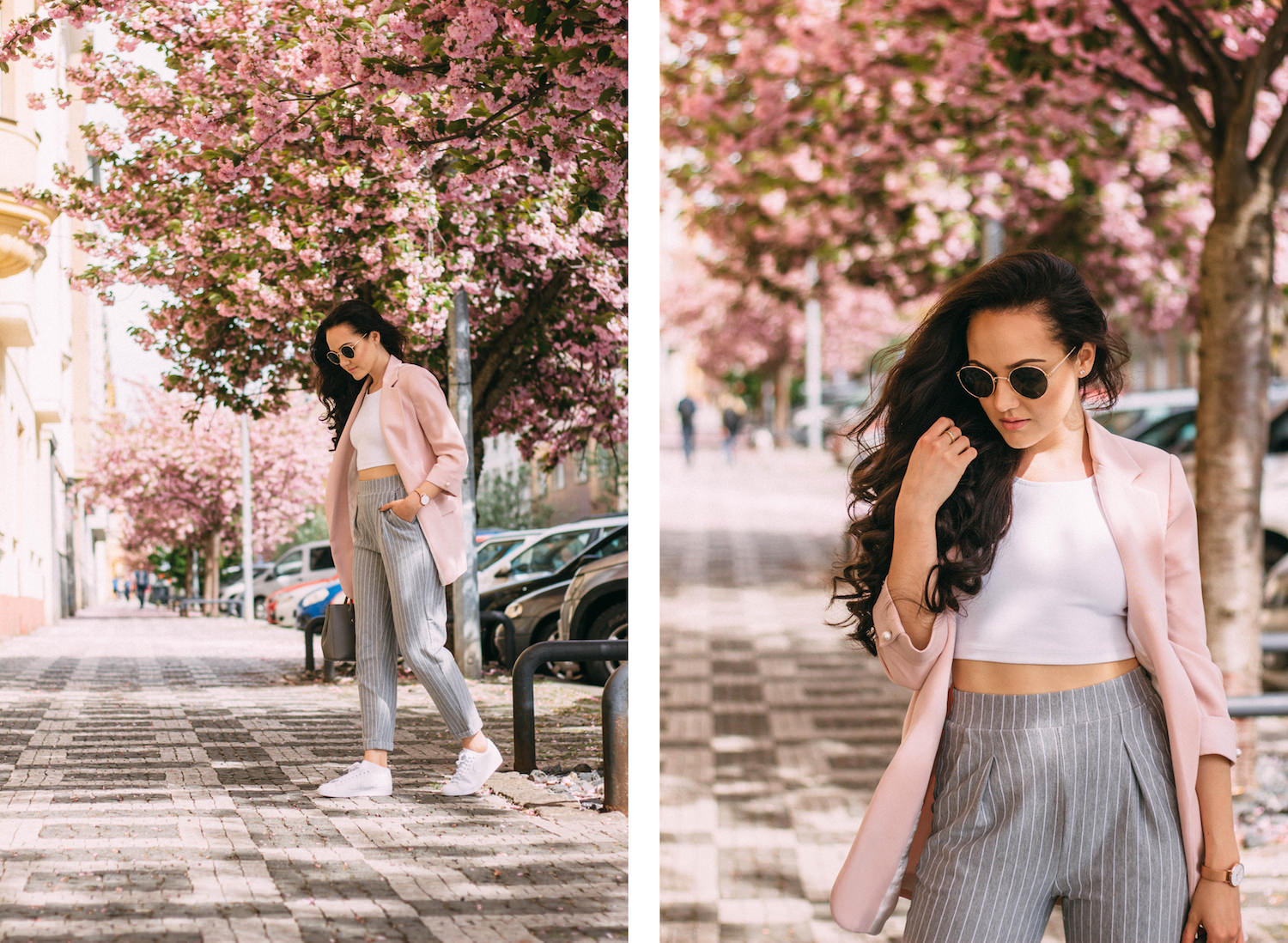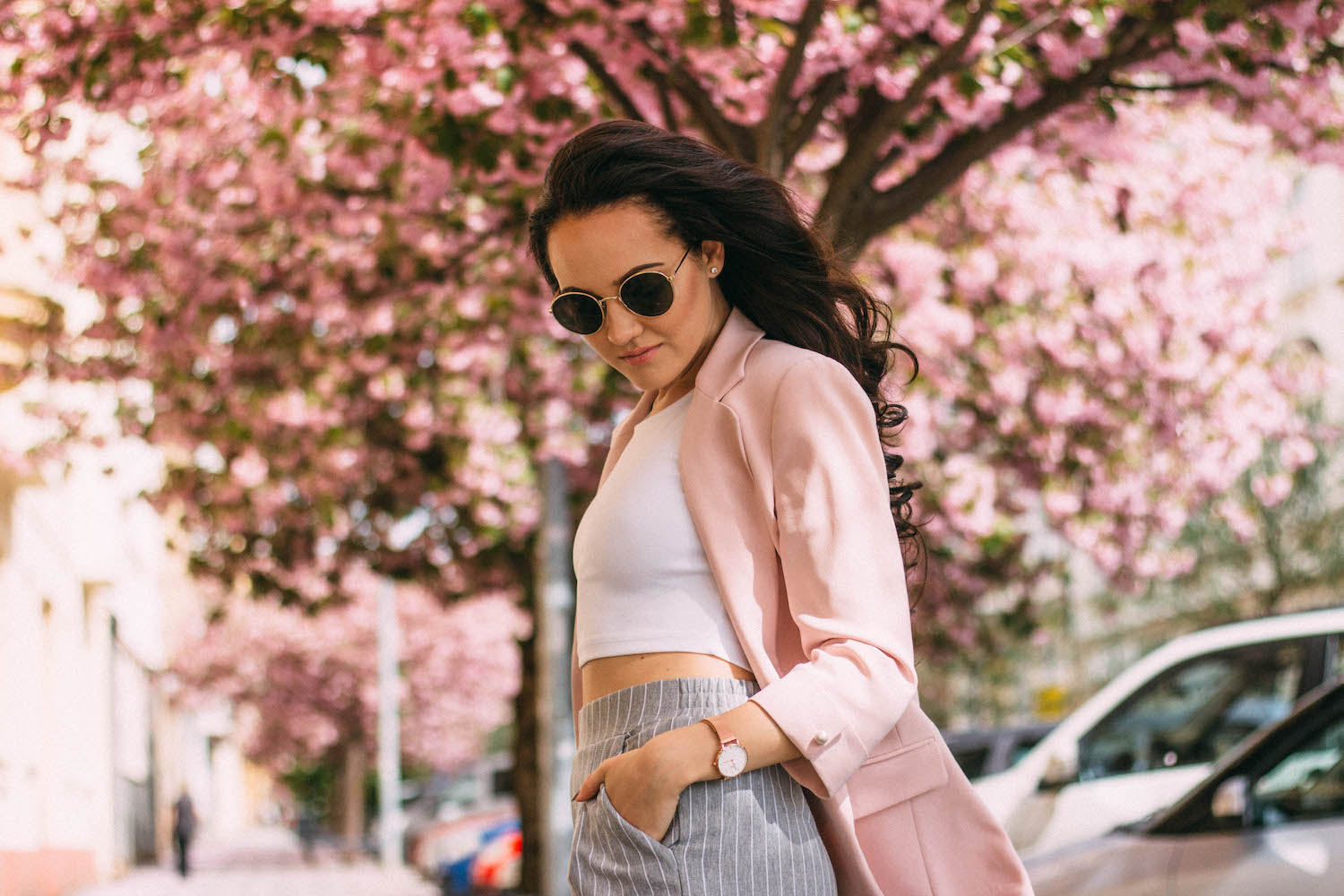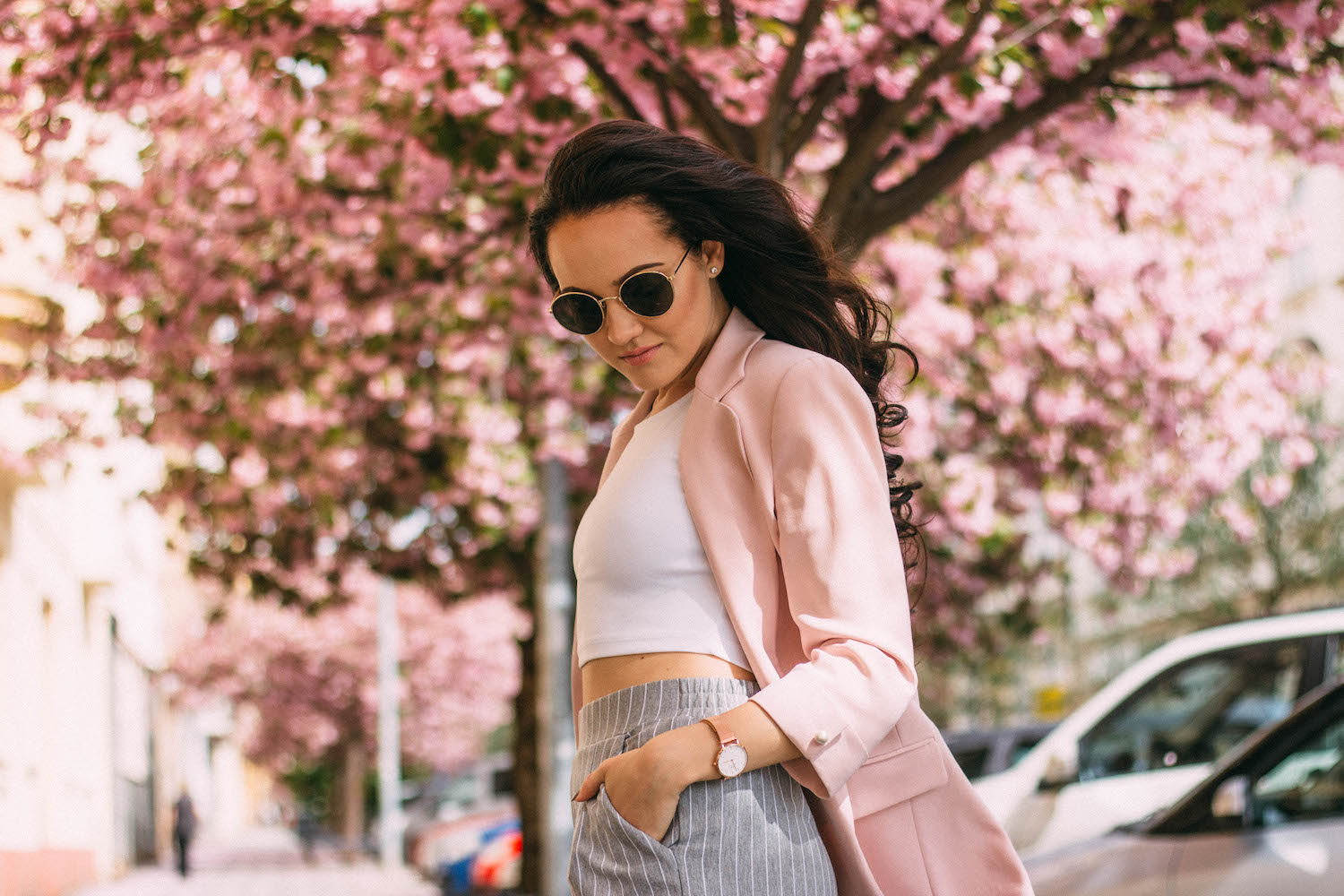 sako Zara / kalhoty Stradivarius / top New Yorker (starý) / boty tady / kabelka Furla / hodinky Daniel Wellington
Achjo, zase ty šedý kalhoty. Slibuju, že tohle už je poslední outfitový článek s nimi! ..Alespoň na nějakou dobu 😀 Jsou prostě nejpohodlnější a hodí se ke všemu – a obzvlášť v kombinaci s růžovou je miluju. Mám radost, že jsem letos stihla fotky s rozkvetlými stromy, každý rok se na to těším, má to prostě takové kouzlo.
Jak se jinak dnes máte? Já se topím v bakalářce, termín odevzdání se blíží a já zdaleka nejsem u konce. Už se těším na ten den, až jí odevzdám a budu si moct alespoň na chvíli oddechnout, než se začnu připravovat na státnice. No nic, užijte si krásný čtvrtek. <3 A děkuju Aničce za skvělý fotky!
---
Ahh, these grey trousers again. I promise this is the last outfit post with them! .. At least for a while 😀 They're just so comfy and look great with everything – especially with pink. I'm so happy I managed to shoot some photos with the blossoming trees this year, I always look forward to this, these photos have some magic in them.
How are you guys today? I'm drowning in my bachelor thesis, the deadline is getting closer and closer and I'm not even near to finishing it. I can't wait for the day when I hand it and I'll catch some breath before I start studying for my finals. Anyways, have a lovely Thursday babes. <3 And thanks to my friend Anička for these photos!