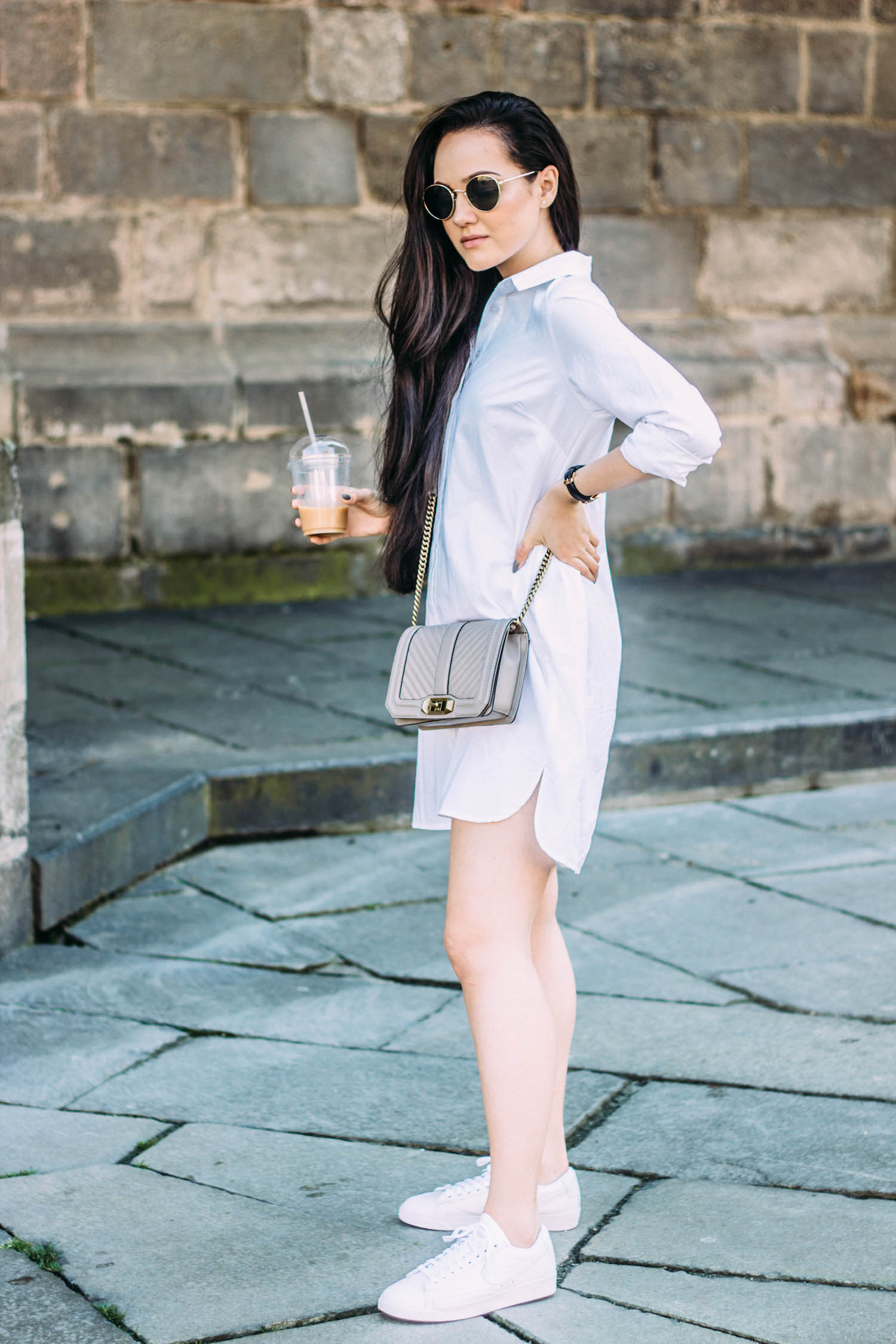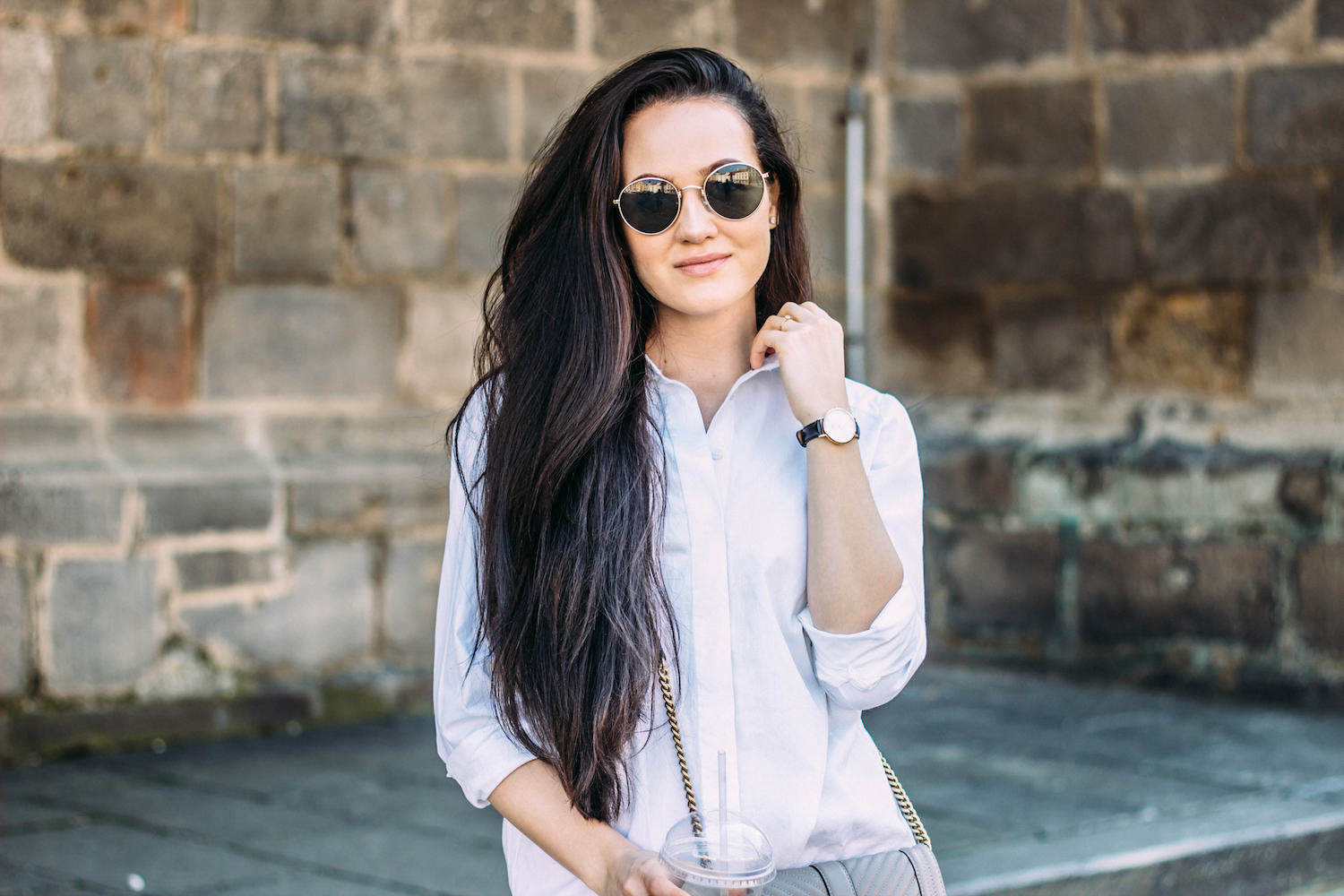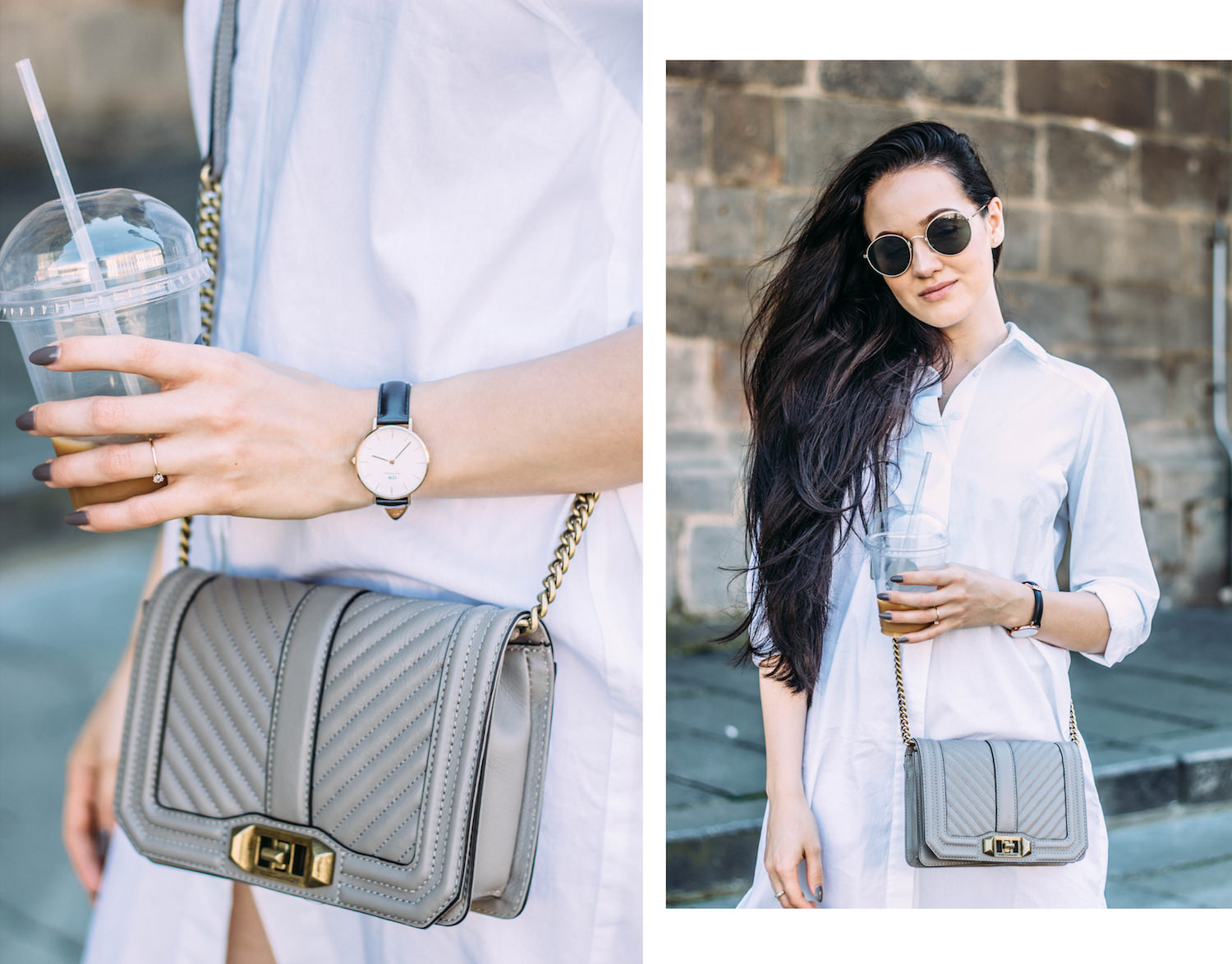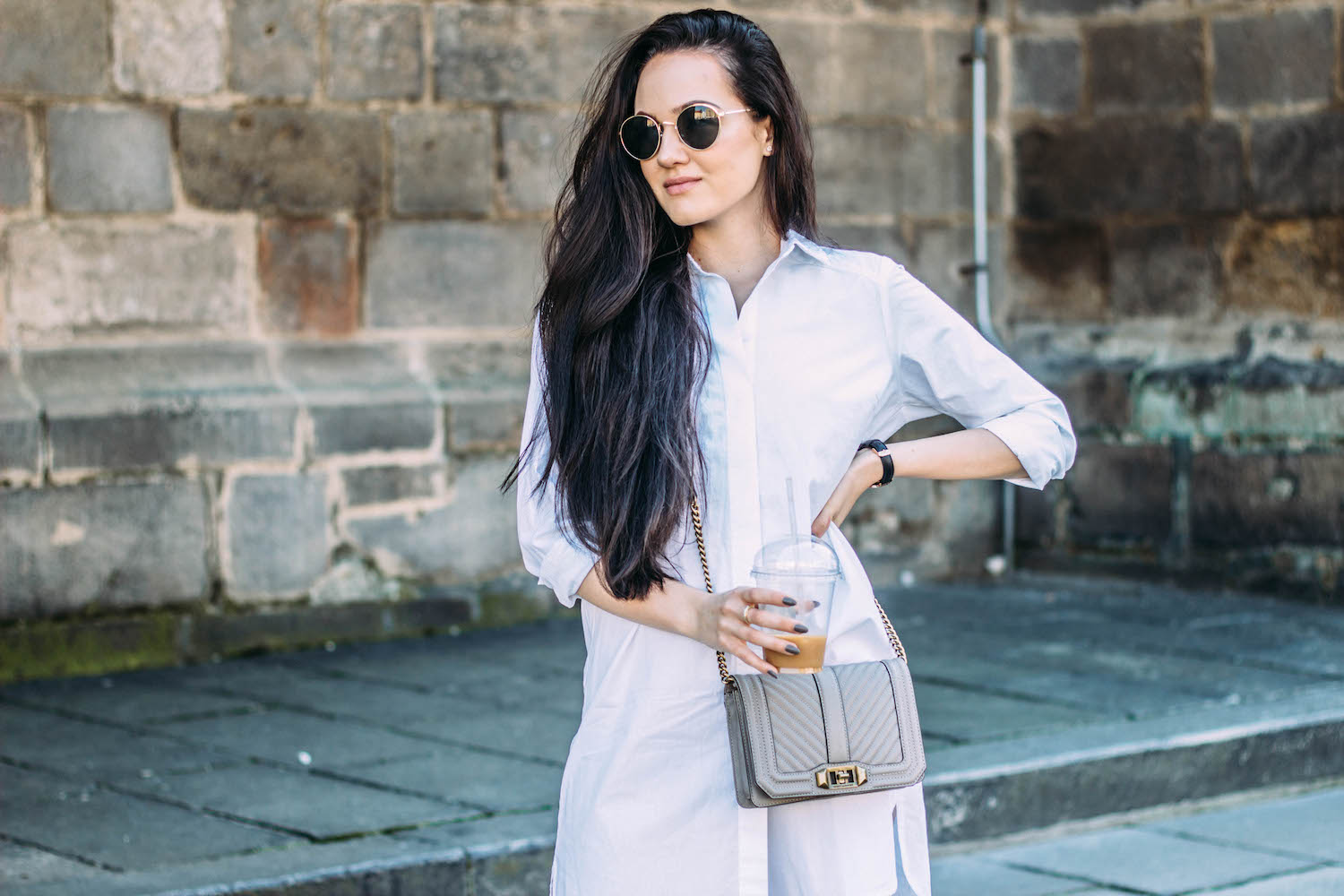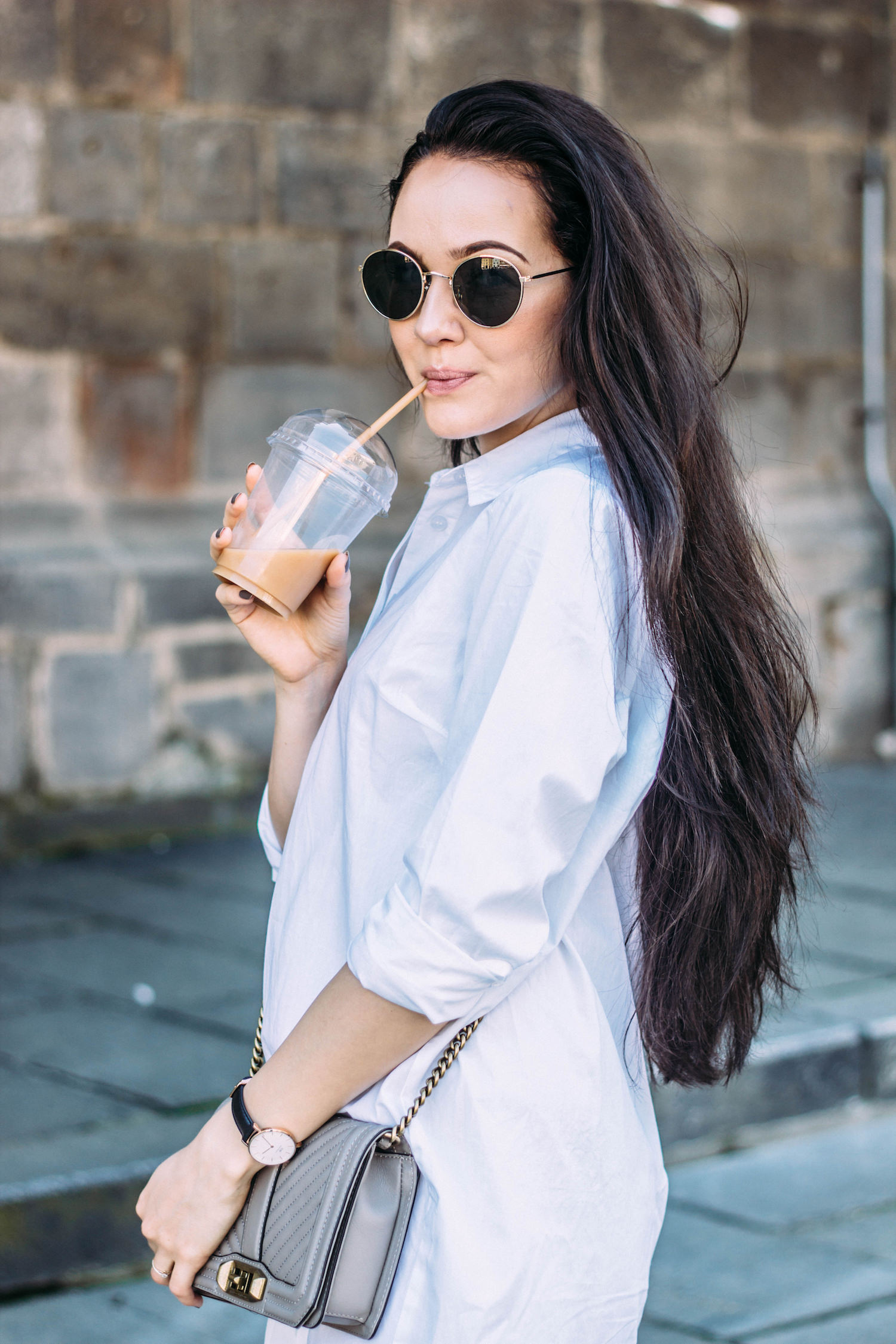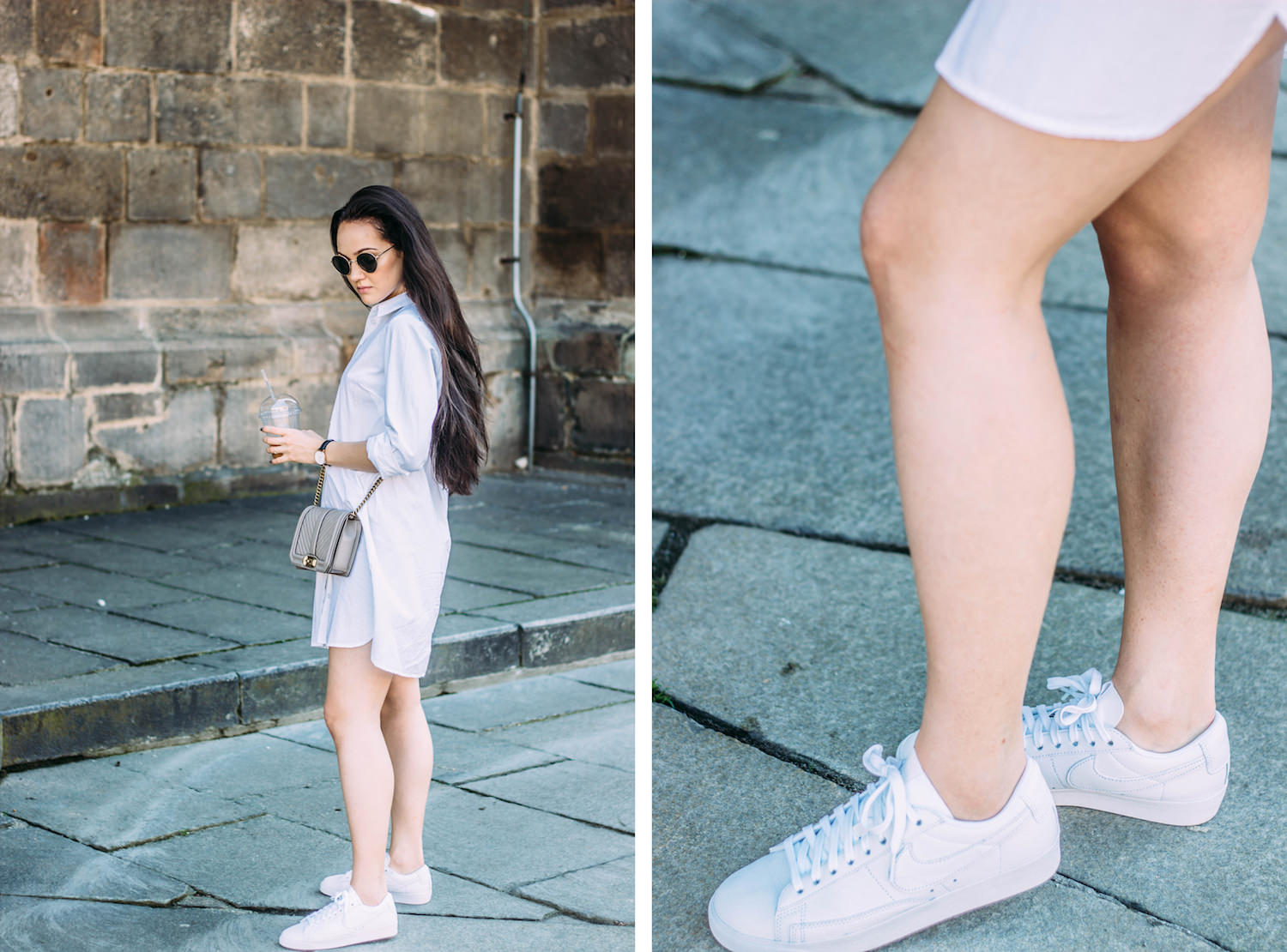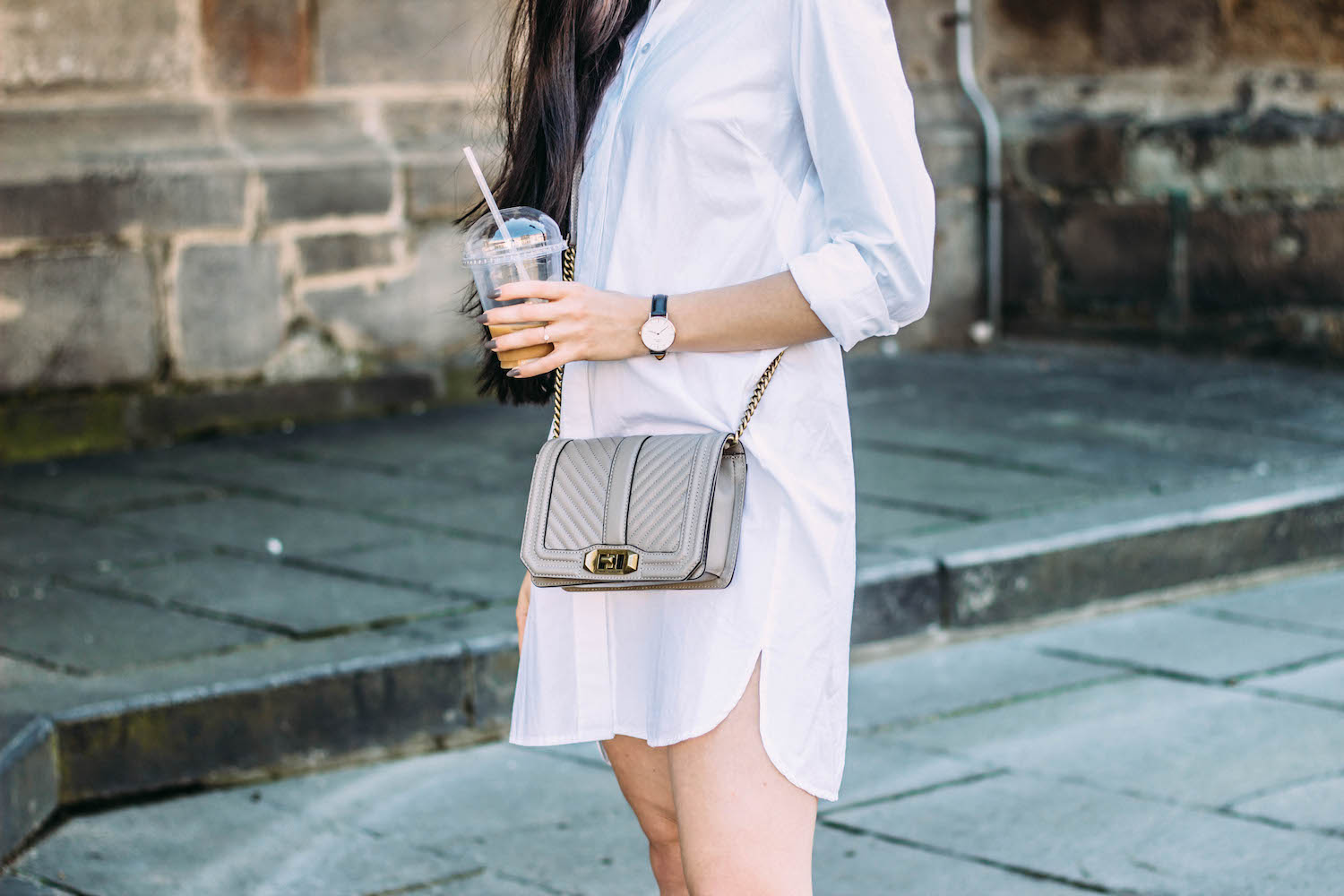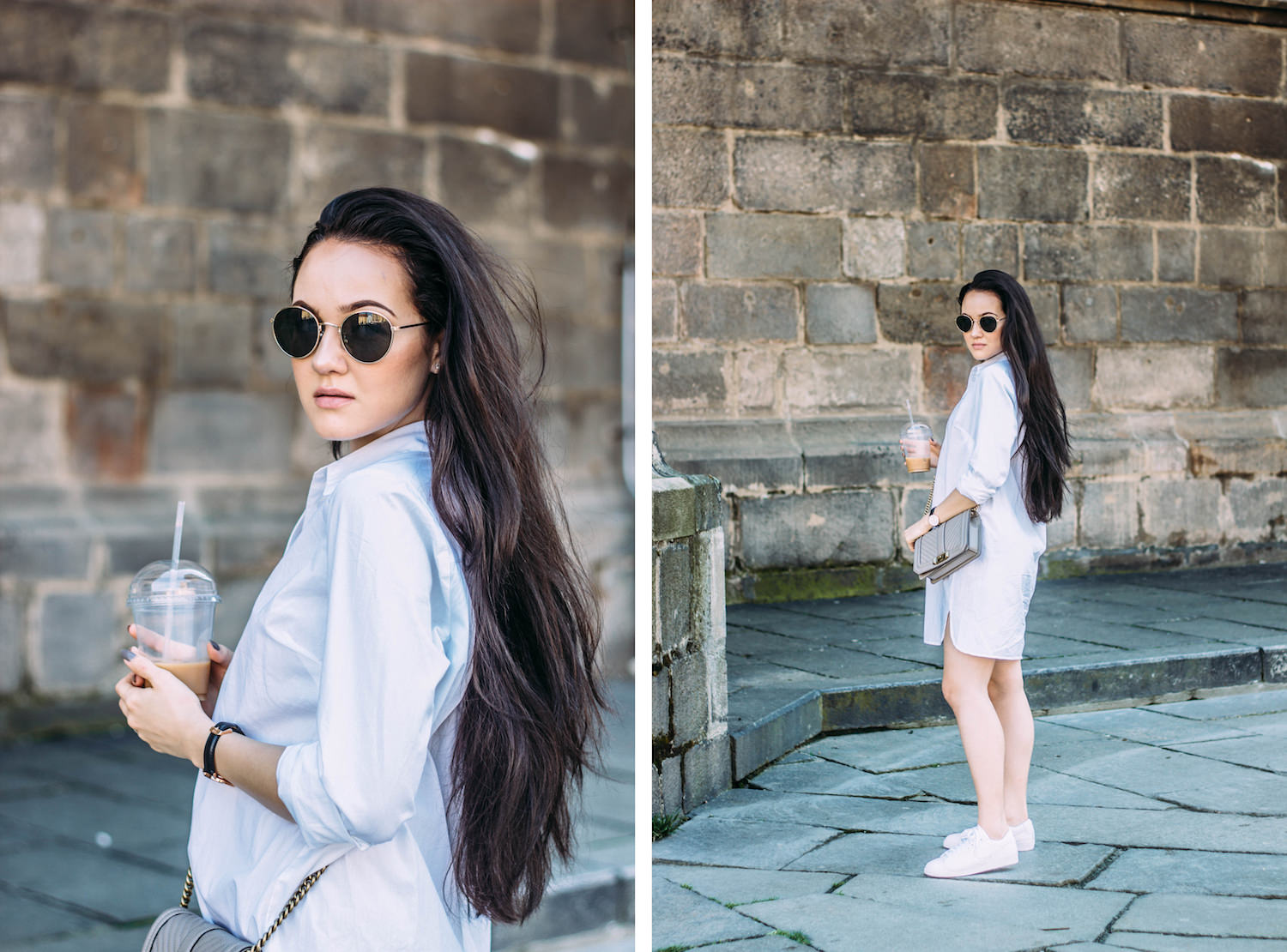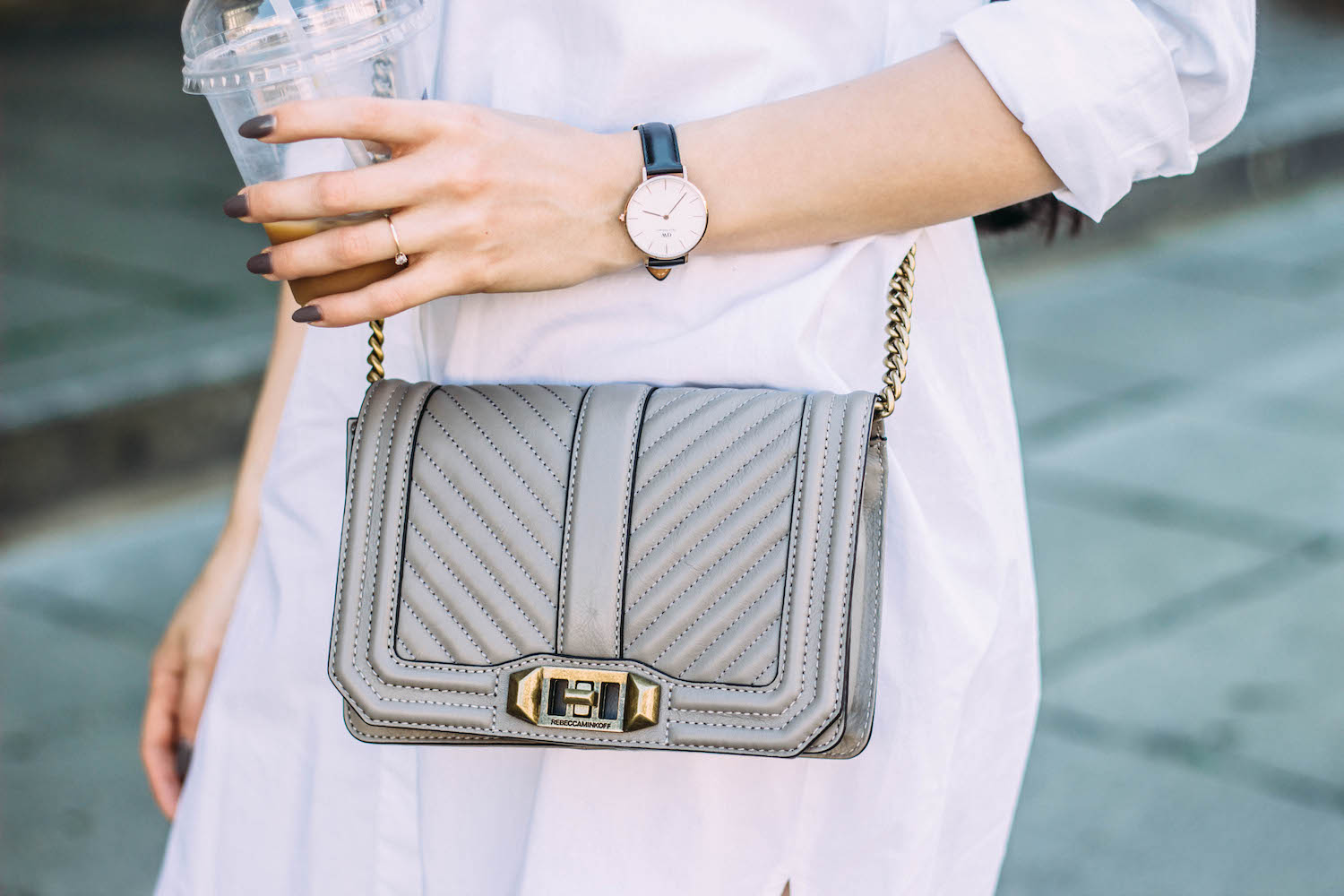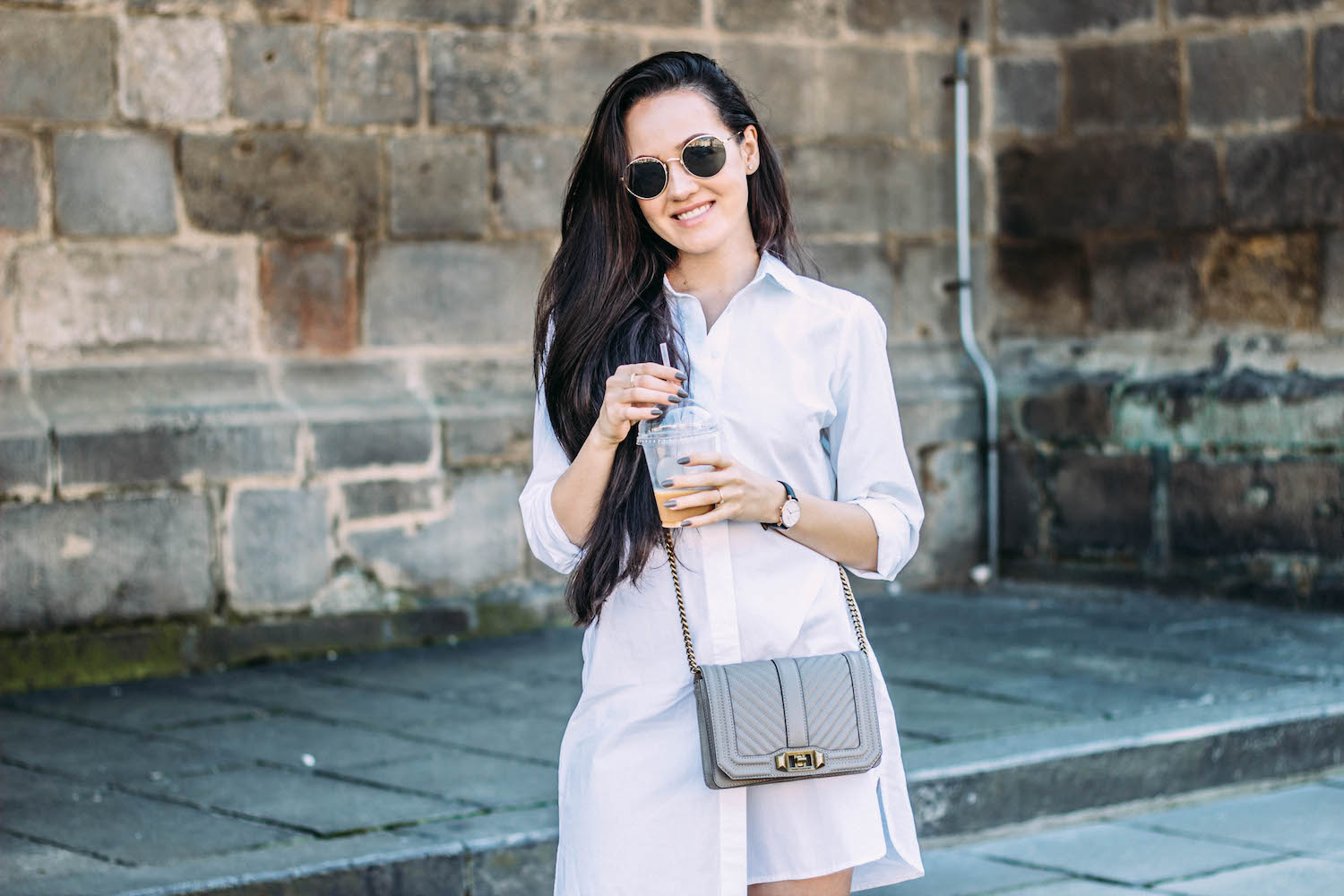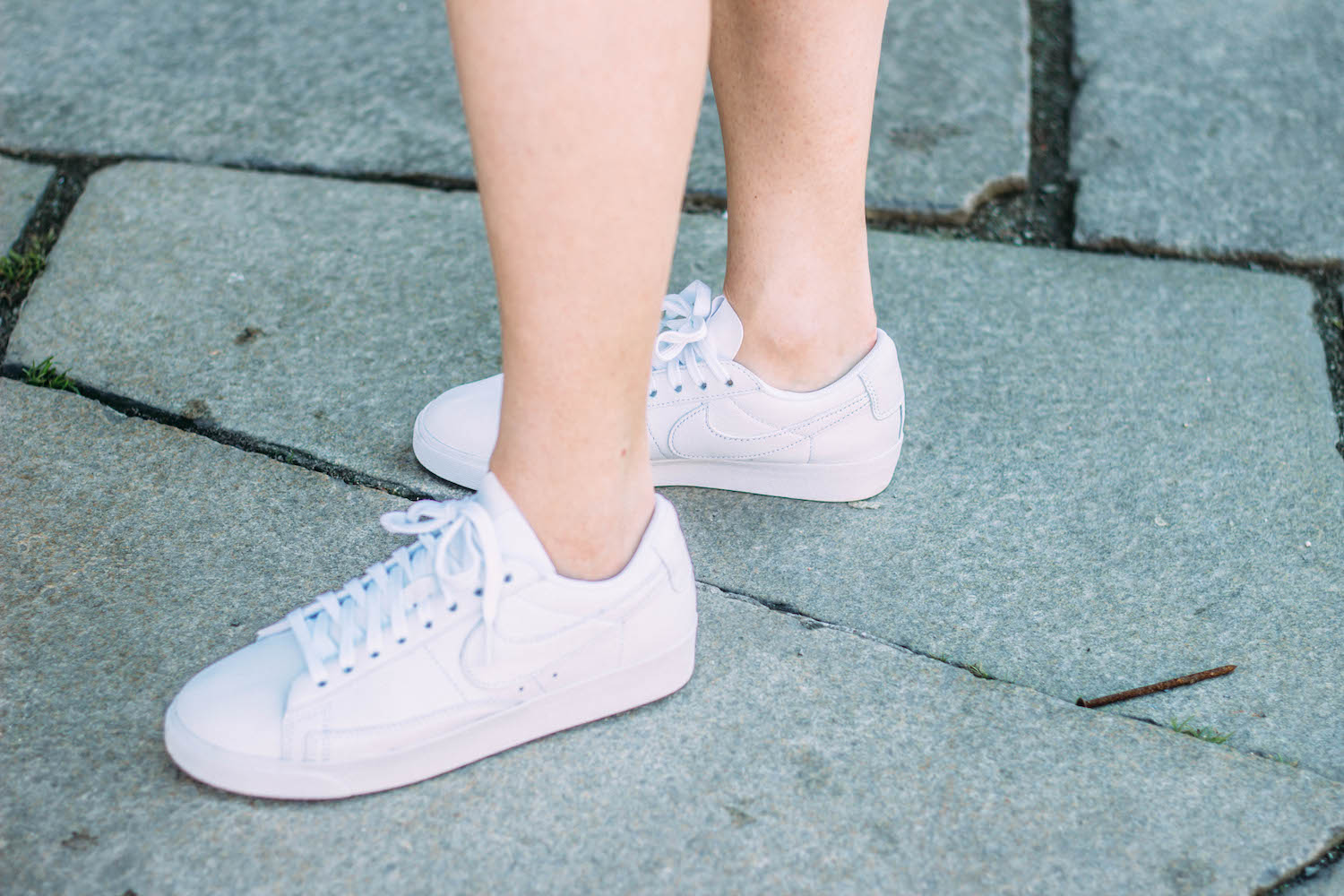 šaty tady / boty tady / kabelka Rebecca Minkoff / hodinky DW
Můj včerejší outfit! Jak já miluju tyhle šaty <3 Minulý týden mi dorazil balíček z Asosu (všechno uvidíte ve vlogu) a mám tušení, že zrovna tyhle šaty budu teď nosit asi nonstop. Dají se zkombinovat se vším a hodí se jak do města – k teniskám, sandálkům i lodičkám – tak i na pláž jako přehoz přes plavky. Jsou neuvěřitelně univerzální a pohodlné. Nevím jak vy, ale já úplně nesnáším upnuté šaty, mám pak pocit, že se ani nemůžu pořádně najíst, abych v nich pak nevypadala jako těhotná, navíc se většinou při chůzi pořád vysouvají nahoru a půlku dne strávíte tím, že je stahujete dolů 😀 Takže za mě jsou oversized střihy jasnou volbou. Pomalu si vybavuju šatník na léto (hlavně na líbánky <3) a šatiček už mám spoustu, tak se můžete těšit na další outfity. Tenisky mám taky nové z Asosu, moje jediné (kdysi dávno) bílé tenisky se už začínají rozpadat, takže jsem nutně potřebovala na jaro nějaké nové. Jen si do nich příště nesmím brát ponožky do balerínek, protože se mi udělaly puchýře na obou kotnících, haha. Užijte si pátek!
---
Yesterday's outfit! I love this dress so much <3 I got a package from Asos last week and I have a feeling that I'm gonna wear this dress nonstop. It's so easy to combine and it looks great with sneakers, sandals, heels – but also as a cover up on the beach with some bikini under. Plus it's super comfy and universal. I don't know about you, but I absolutely hate tight dresses, I feel like I can't even eat if I don't want to look pregnant and it always comes up on my thighs so I spend half of my day pulling it down and it drives me crazy 😀 So oversized dresses are my go-to. I'm starting to get my wardrobe ready for summer (and for our honeymoon <3) and I already bought a lot of dresses so you can look forward to a lot more outfits. The sneakers are also new from Asos, my old (back then) white sneakers started to decompose so I needed a new pair for spring. But next time I have to wear different socks because today I have blisters on both of my ankles, haha. Have a lovely Friday!