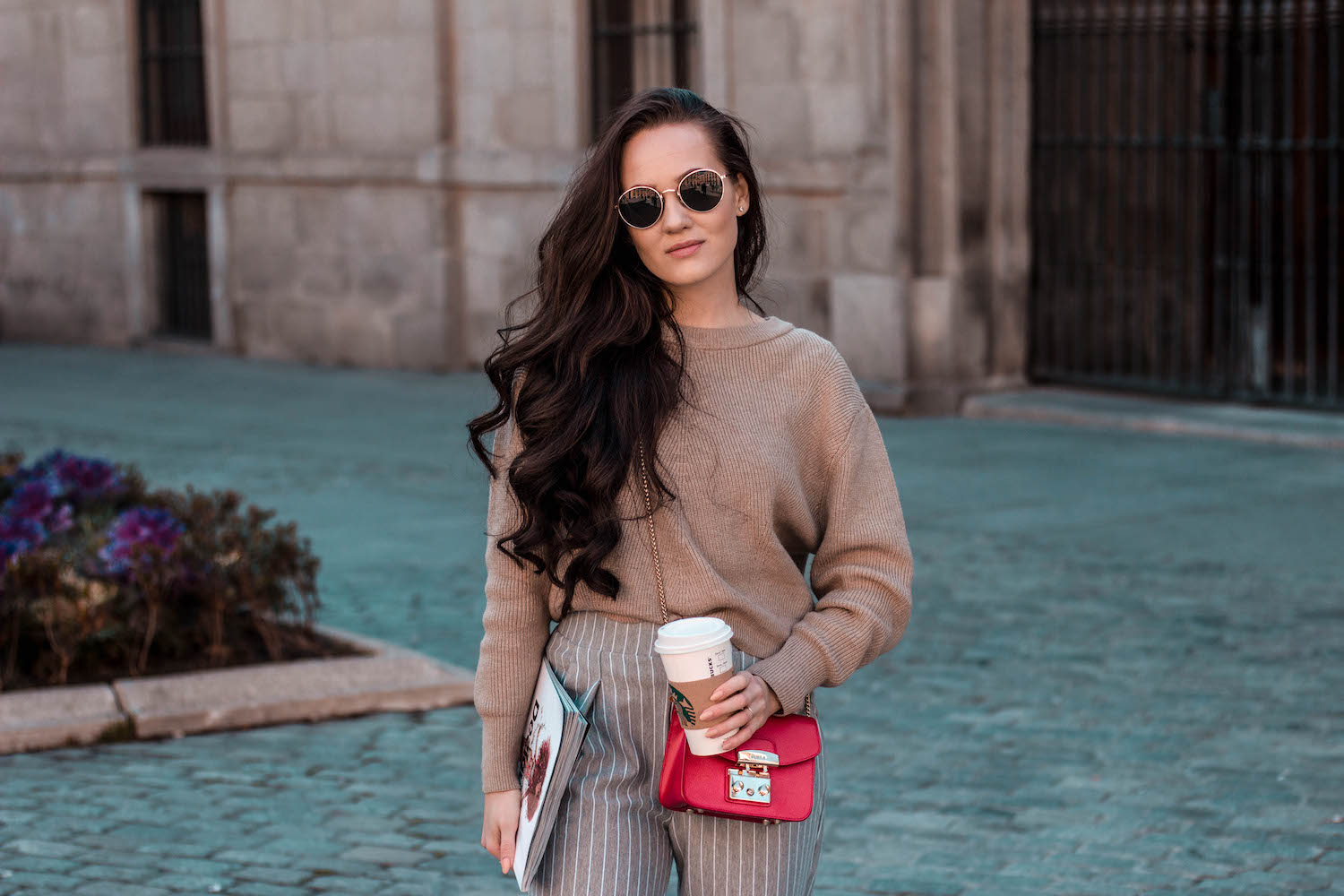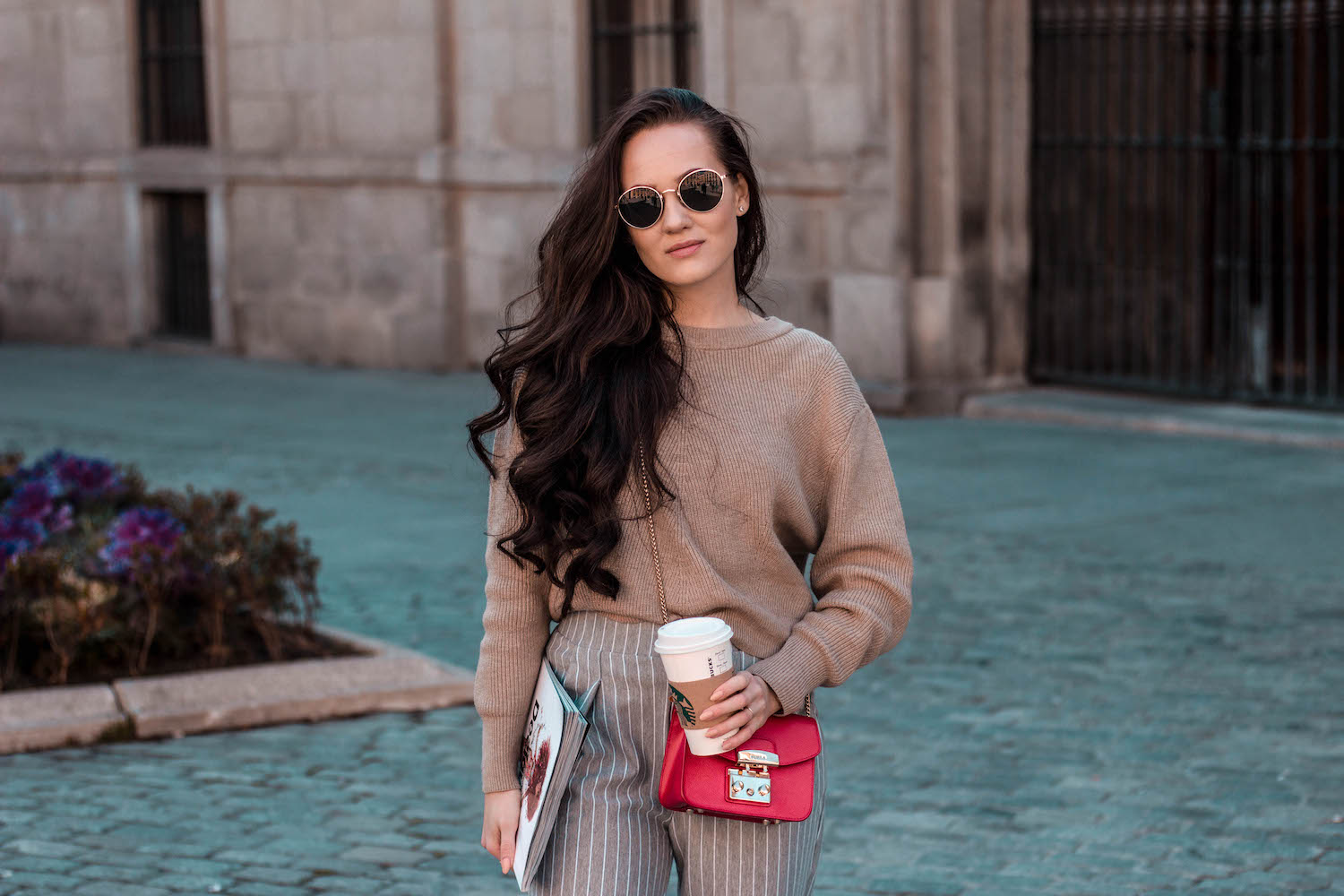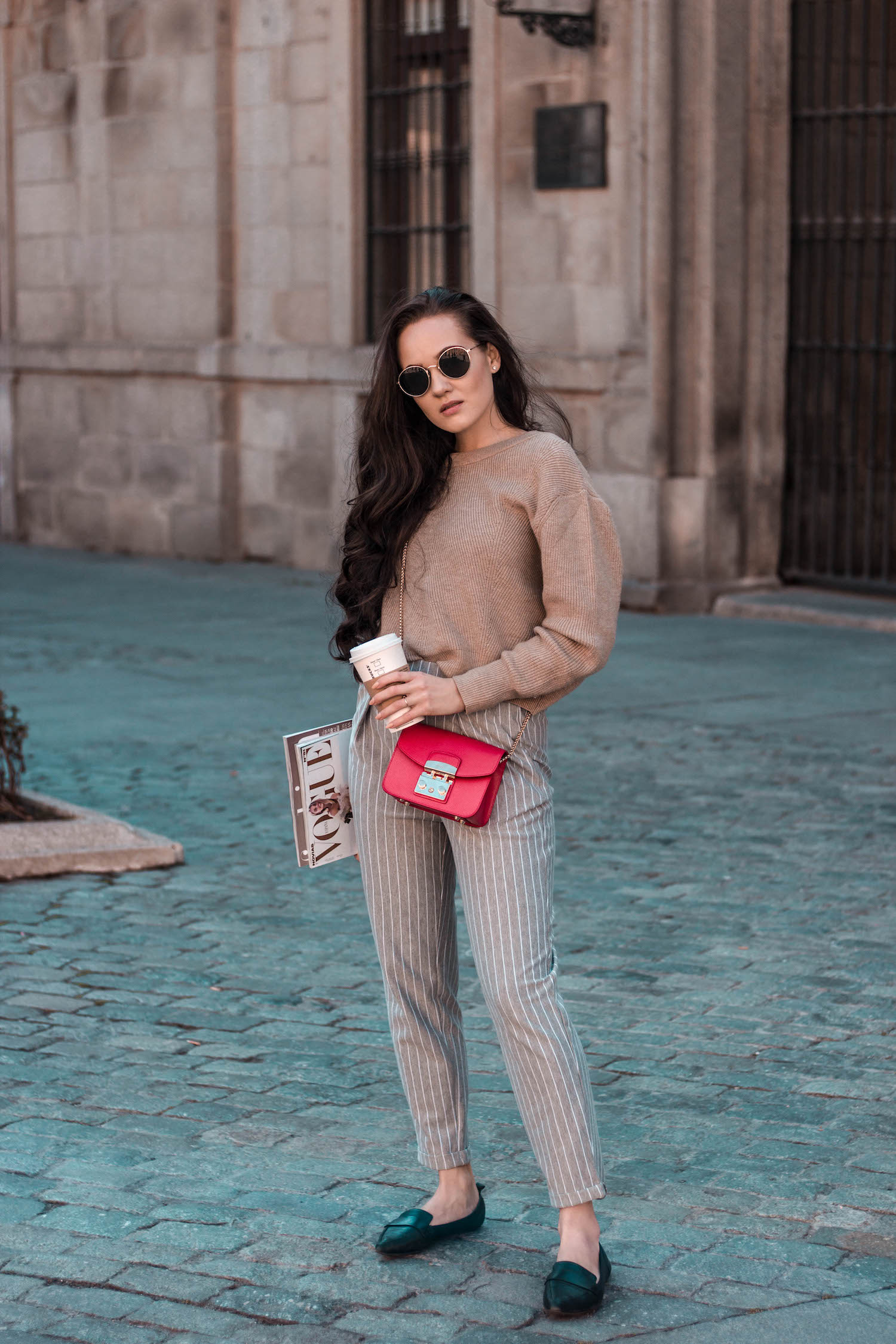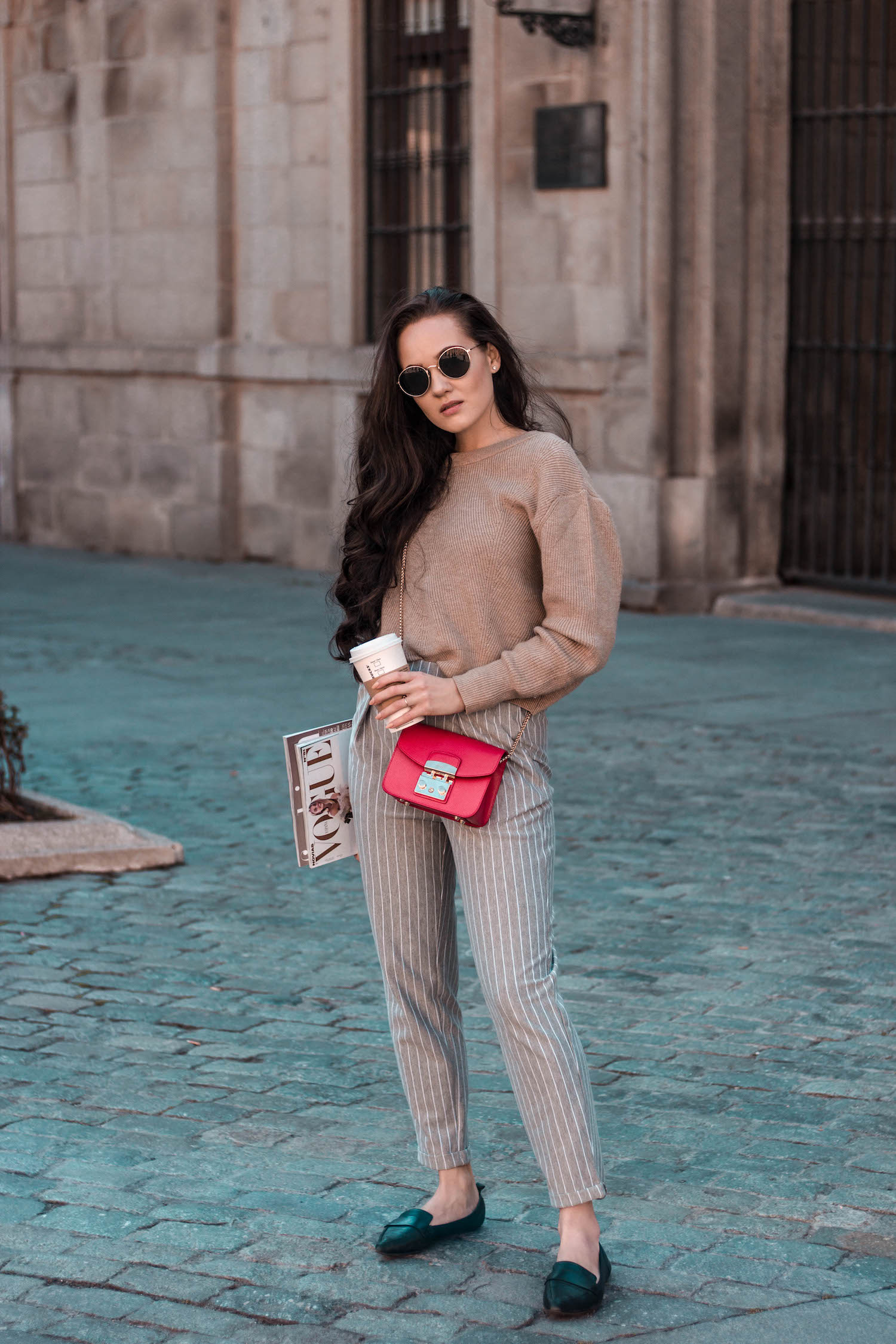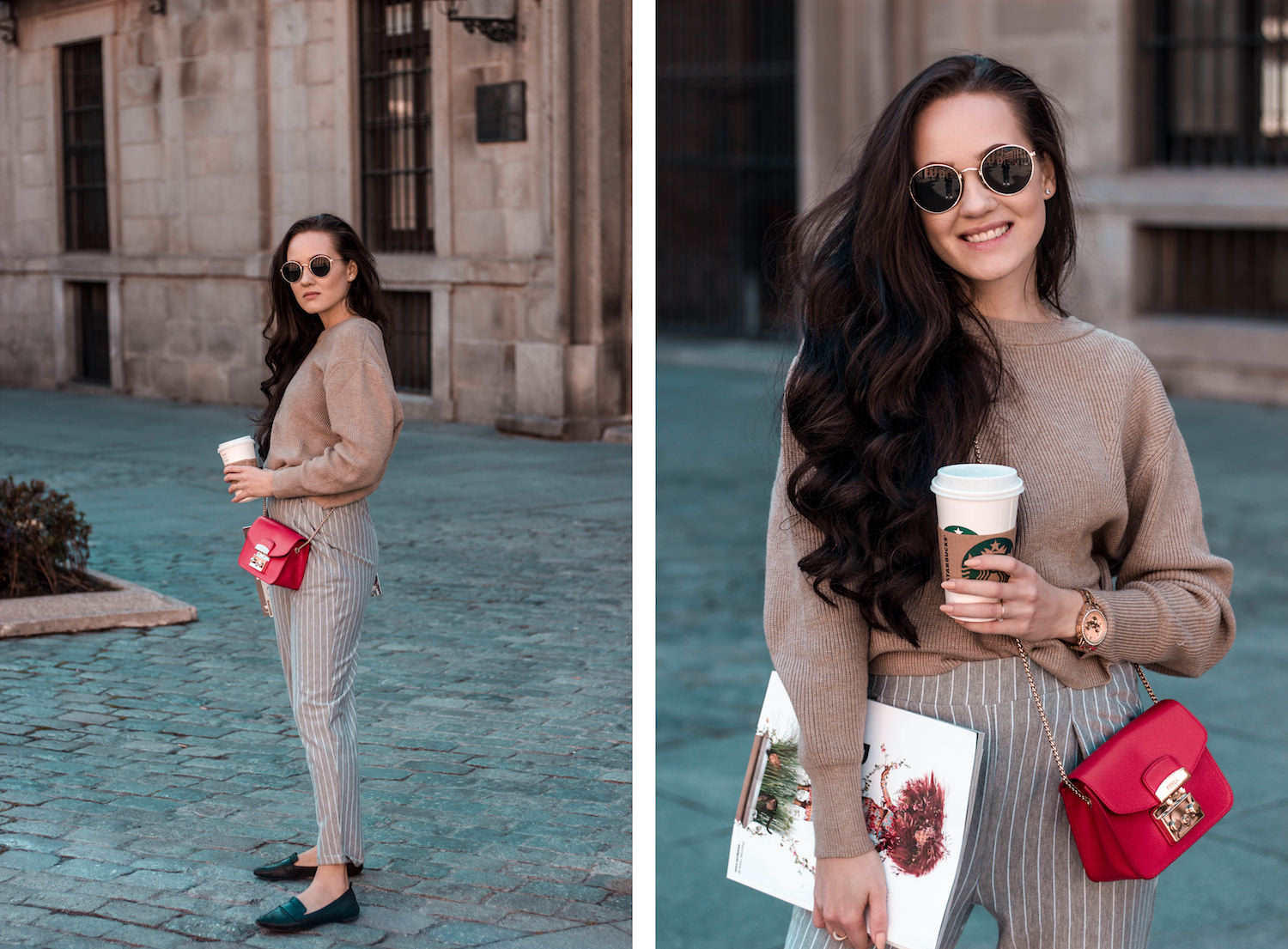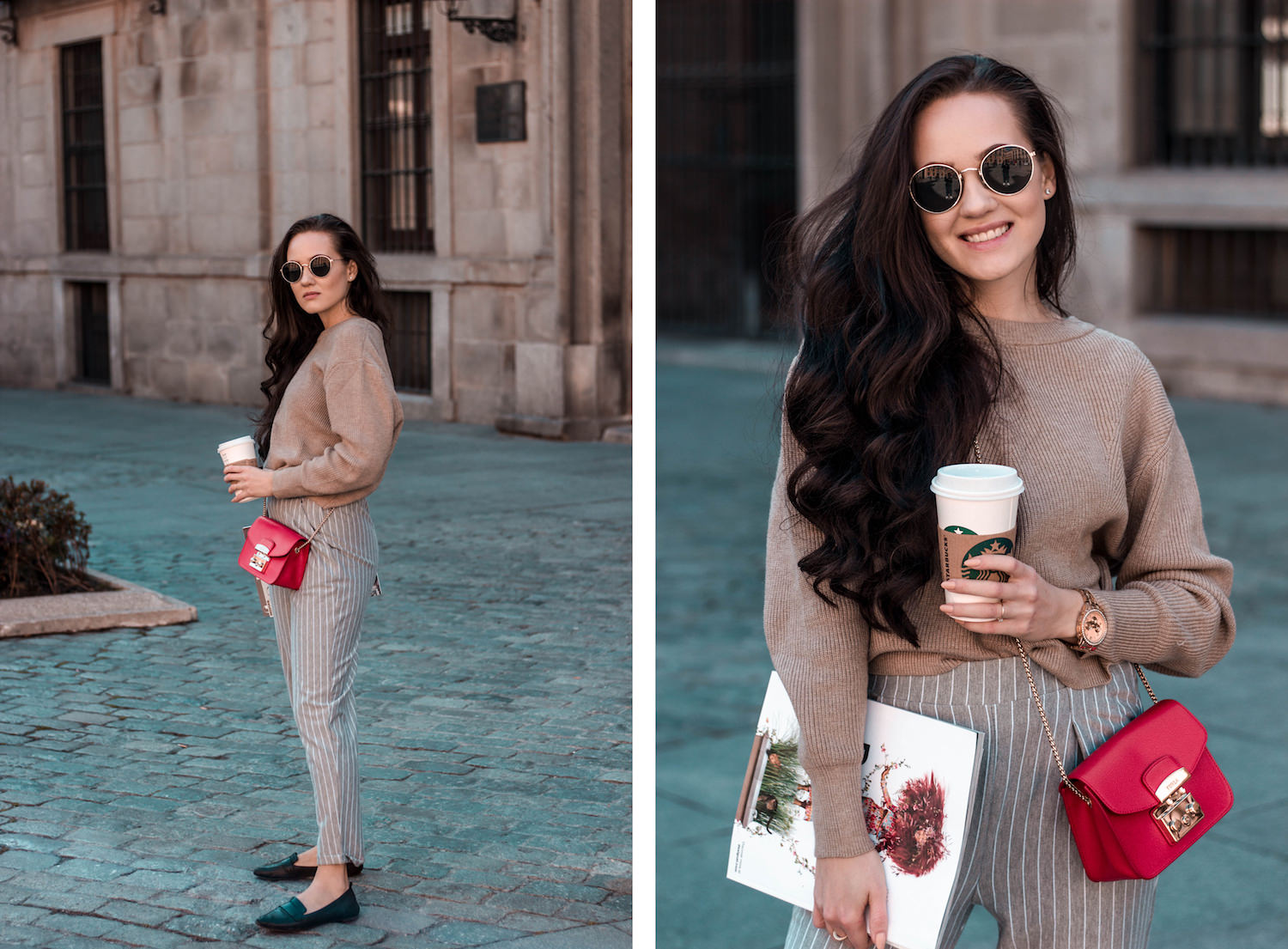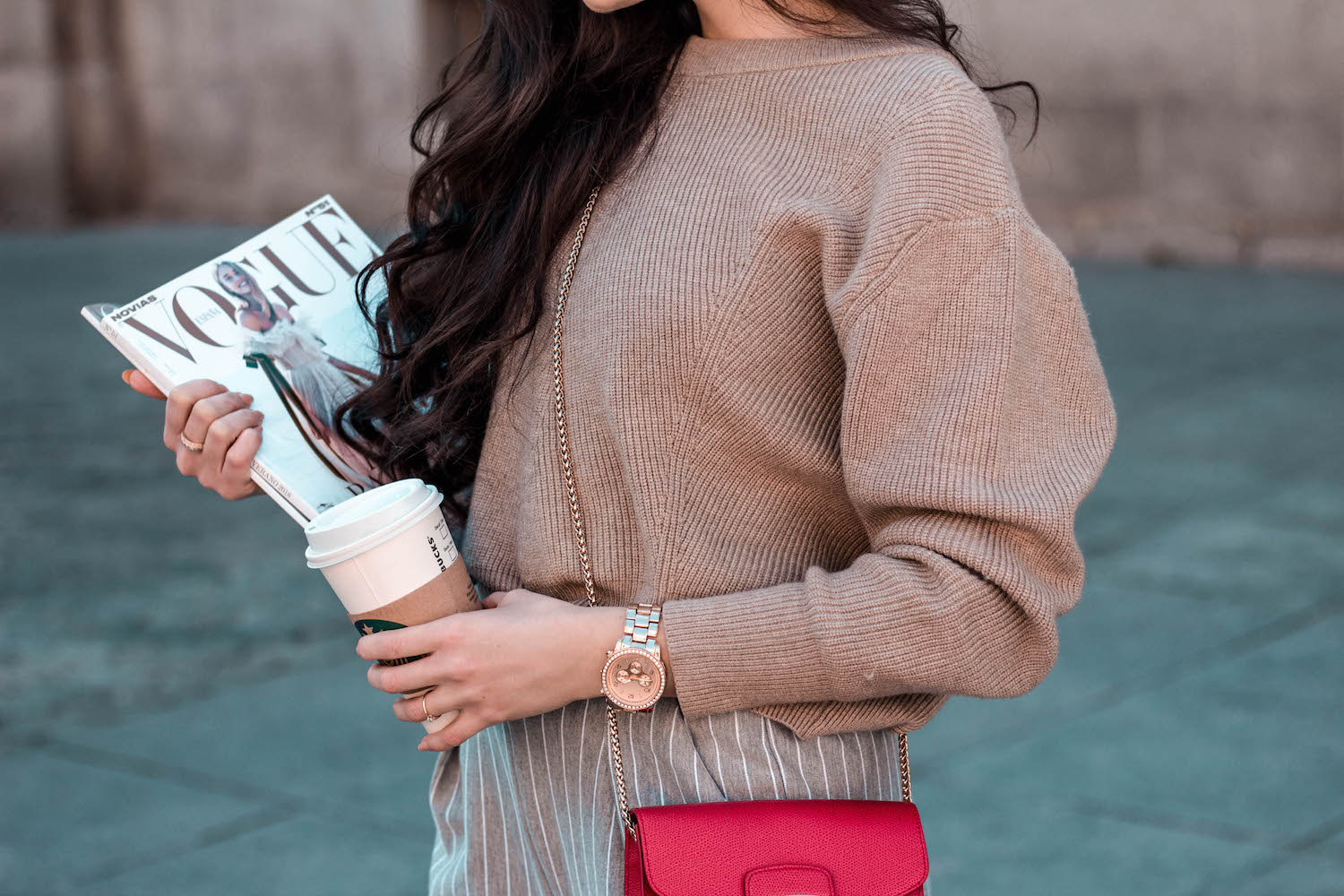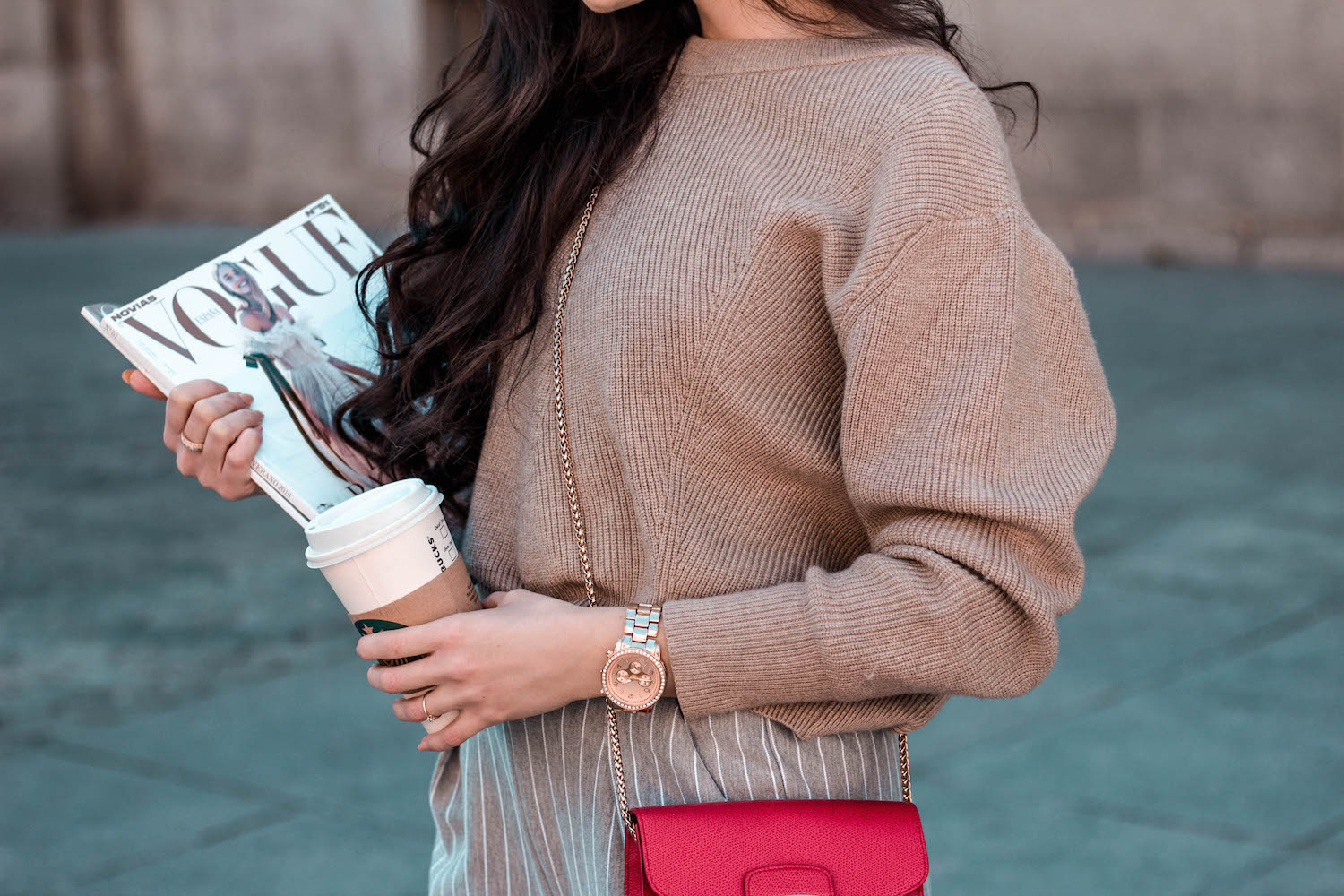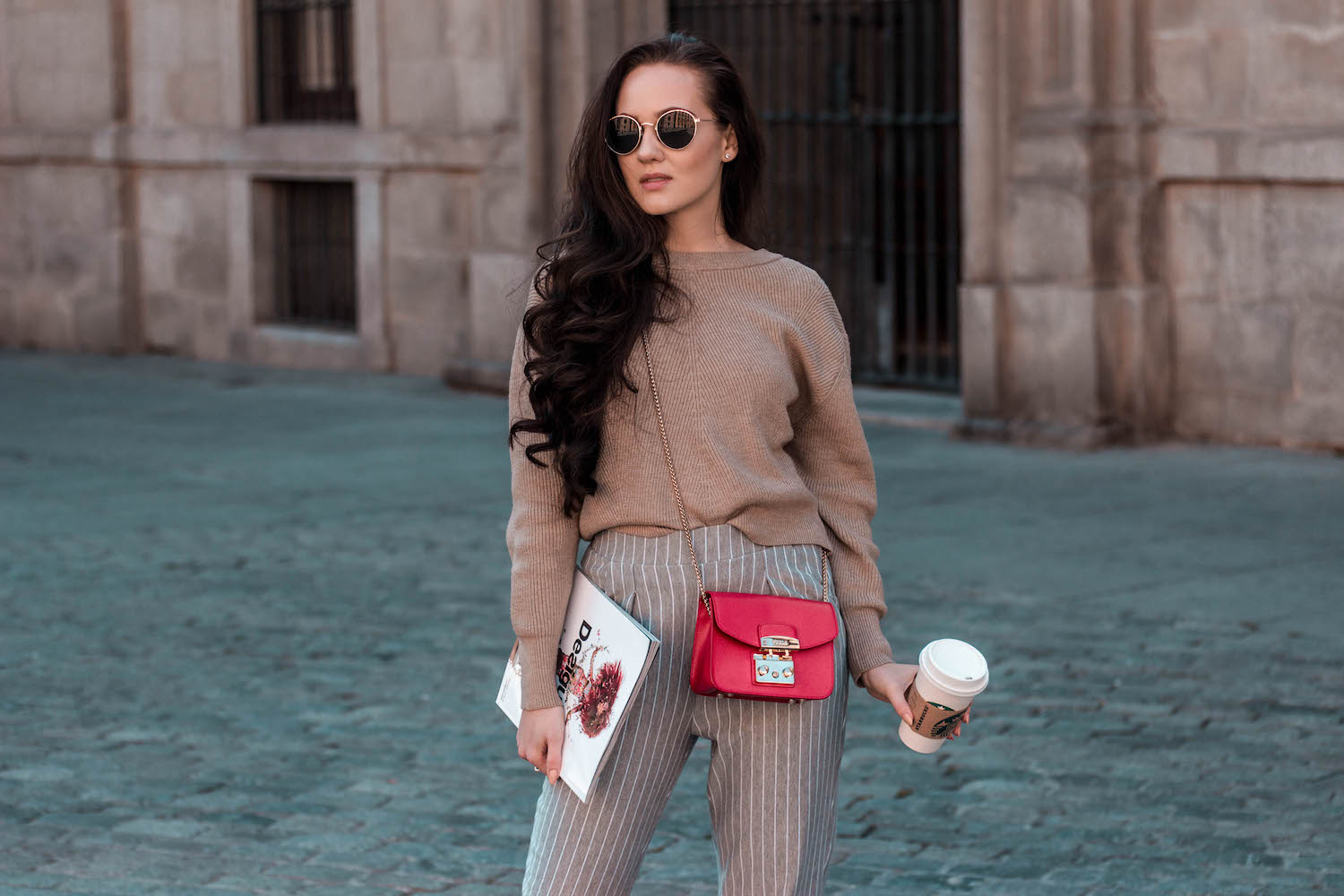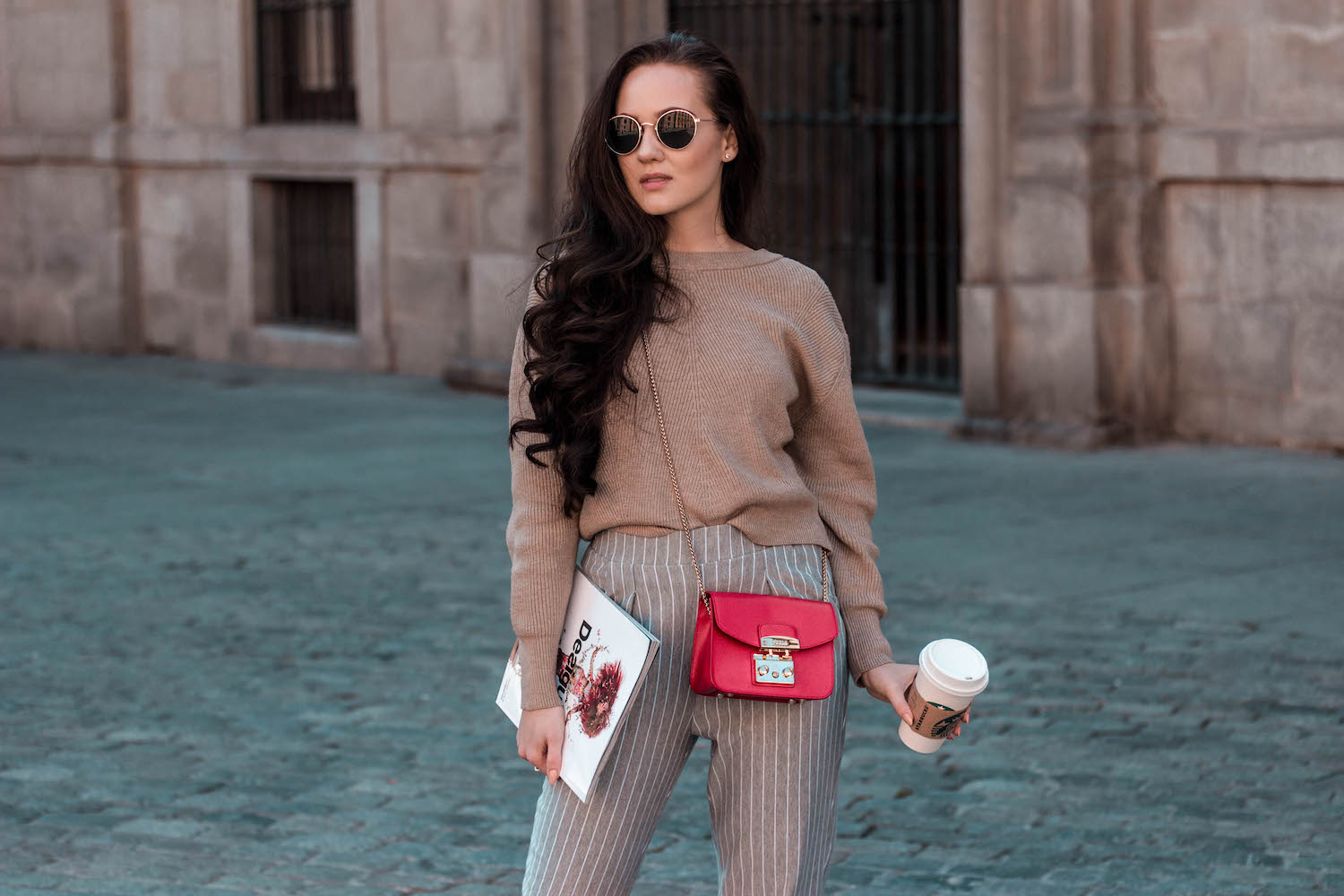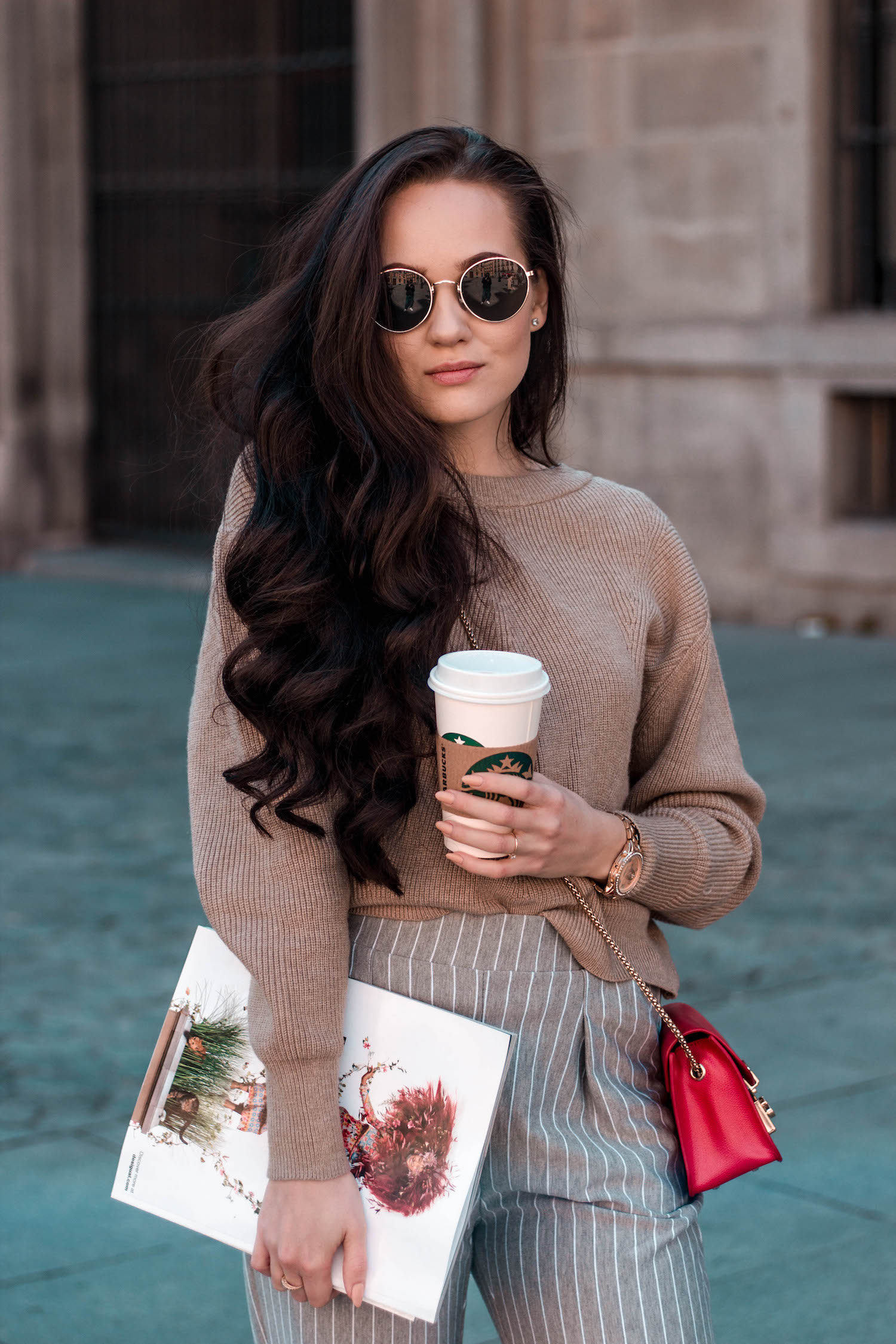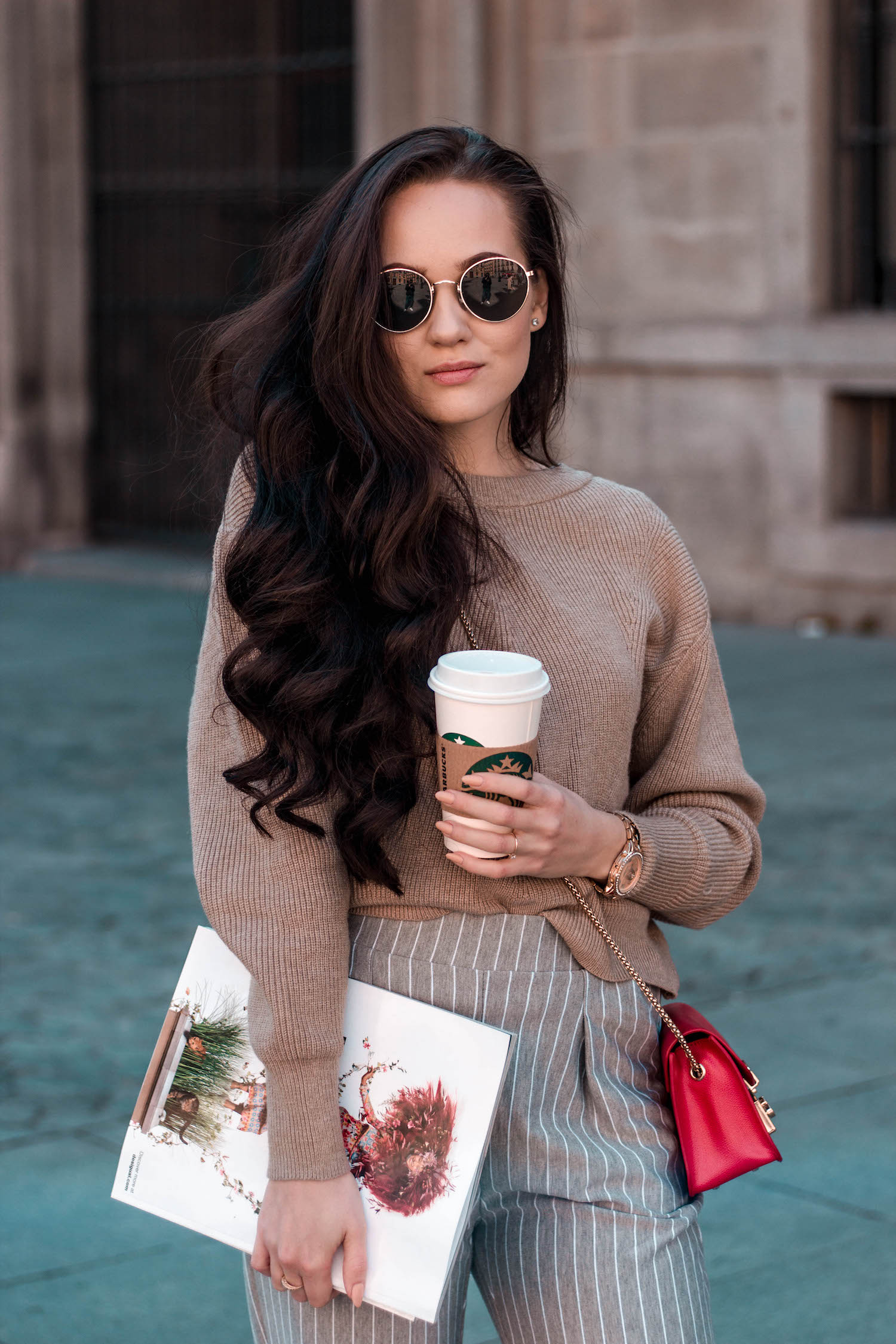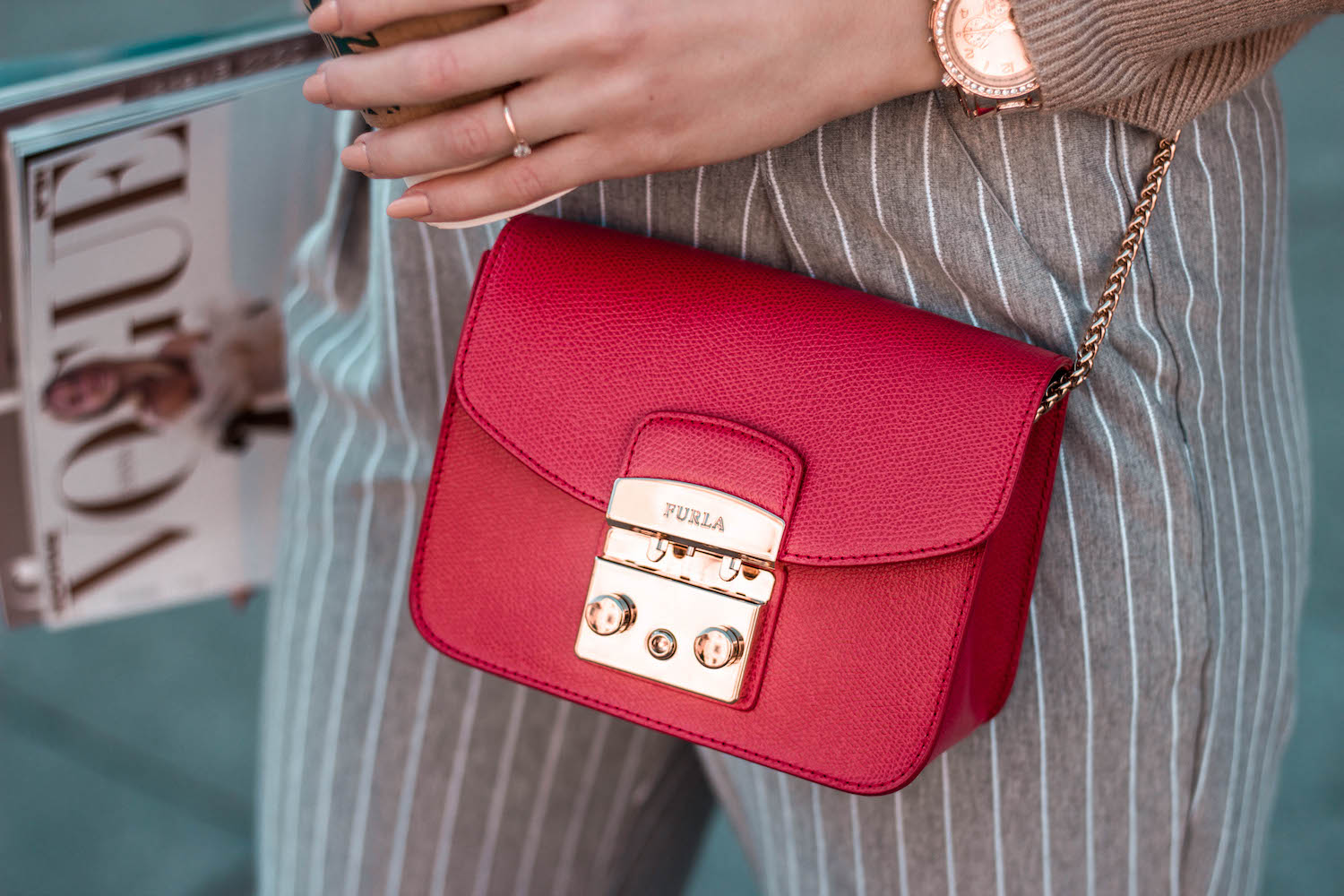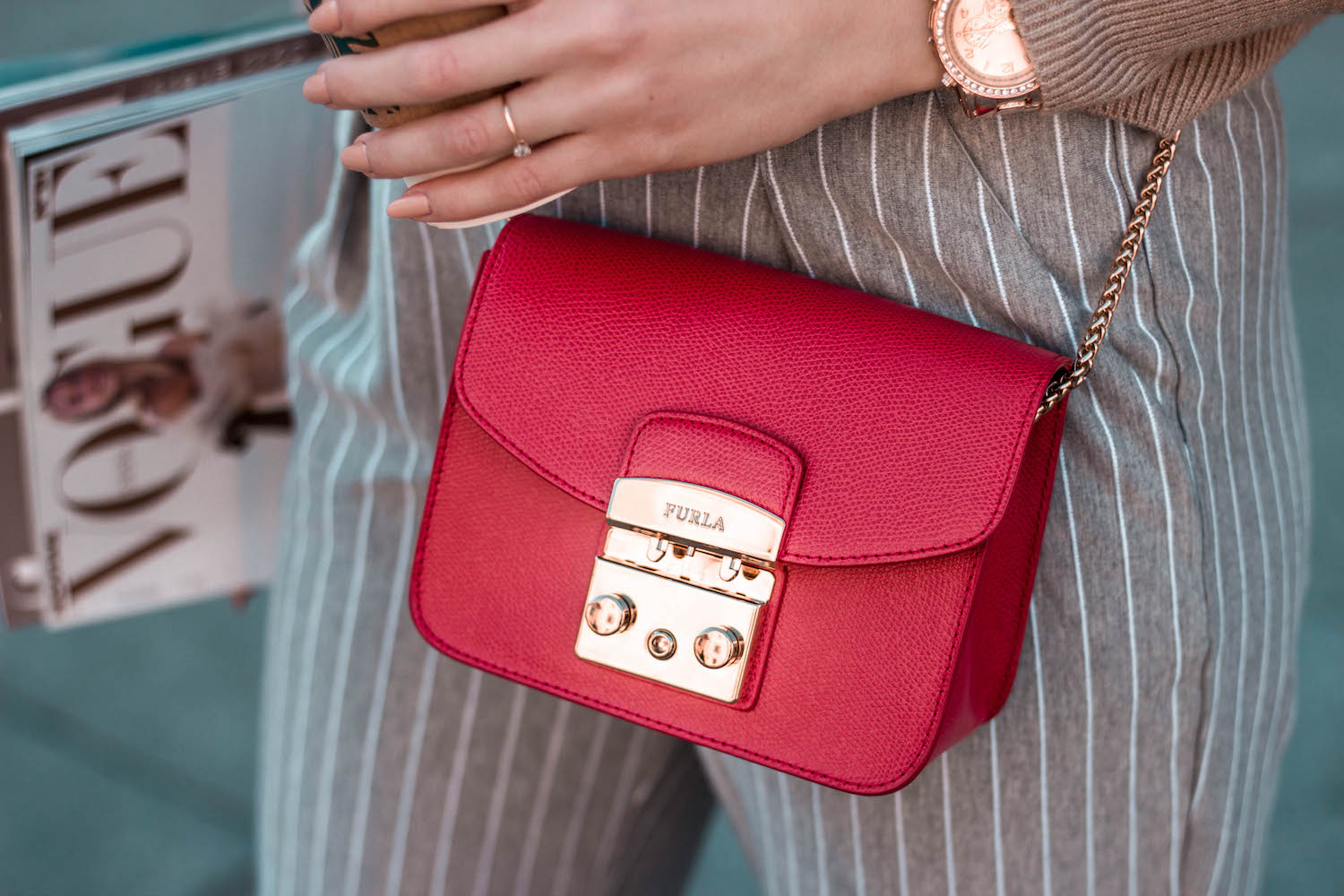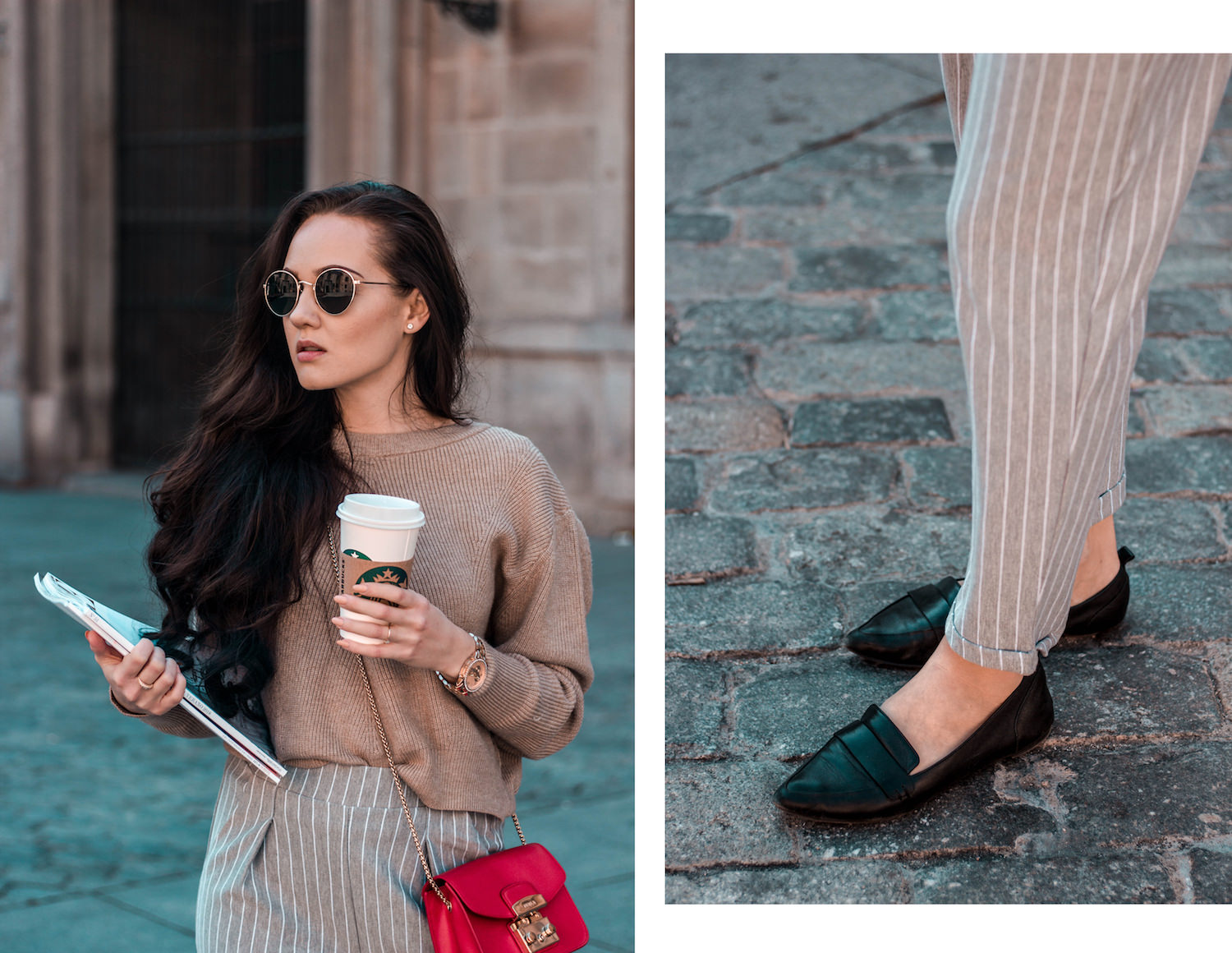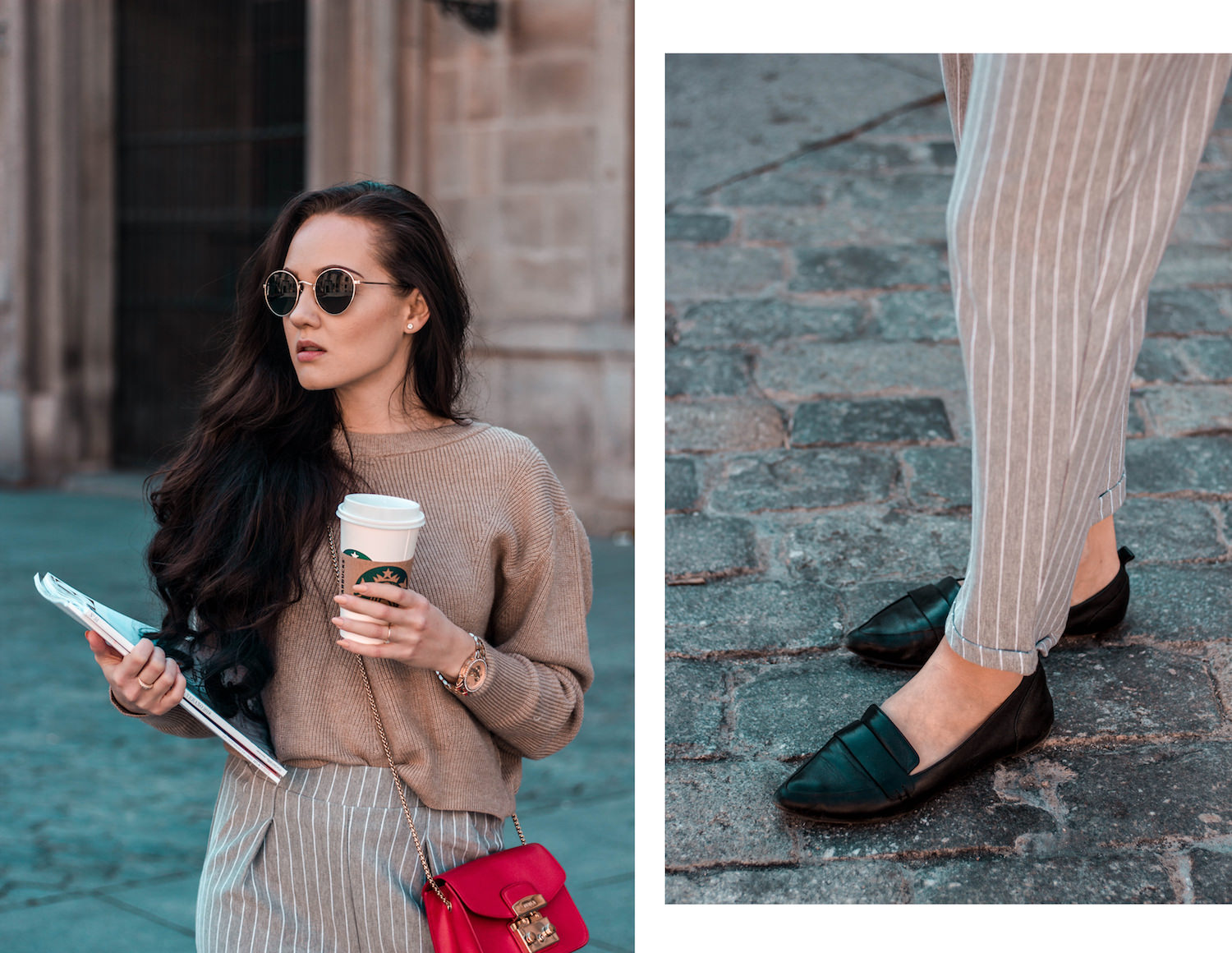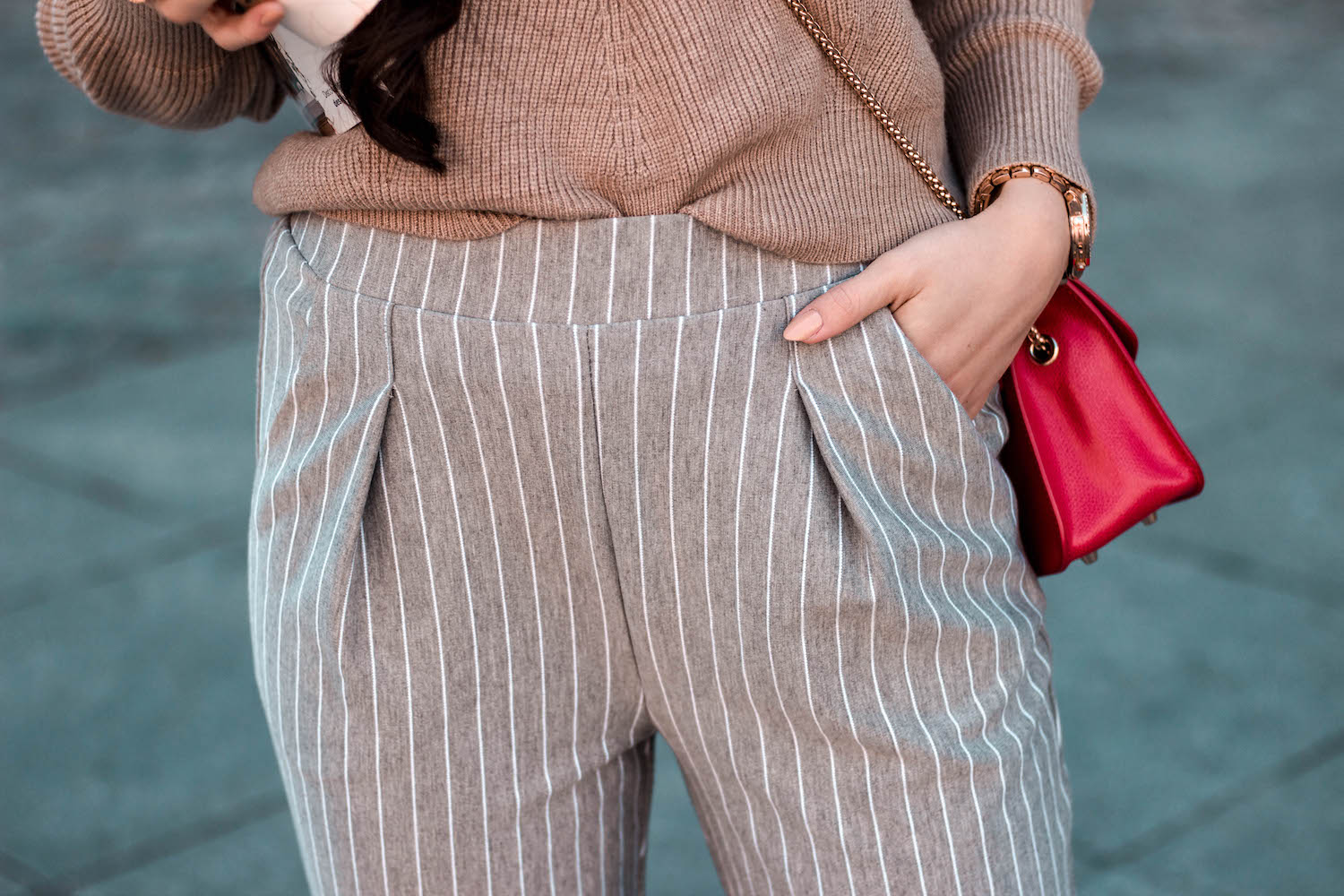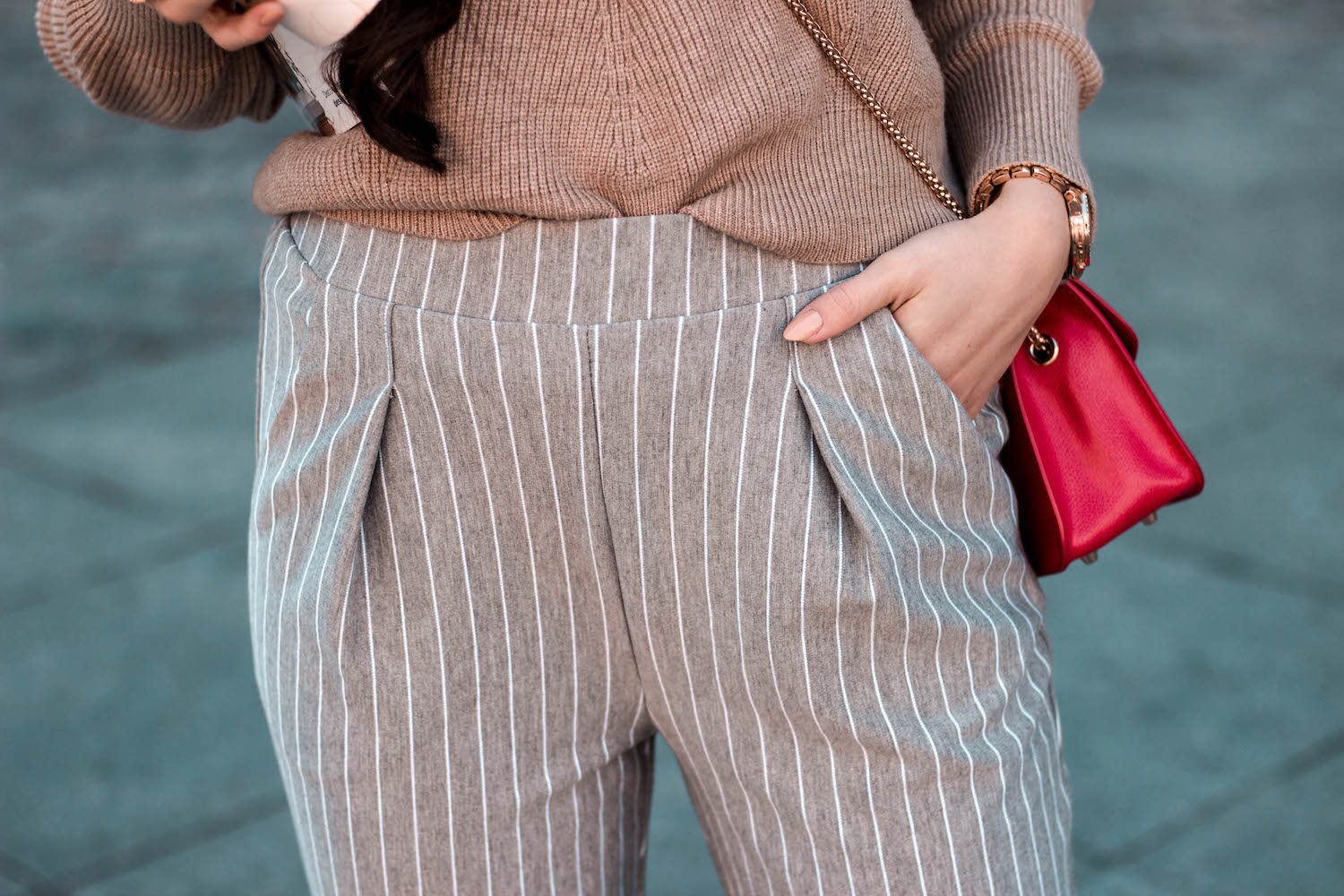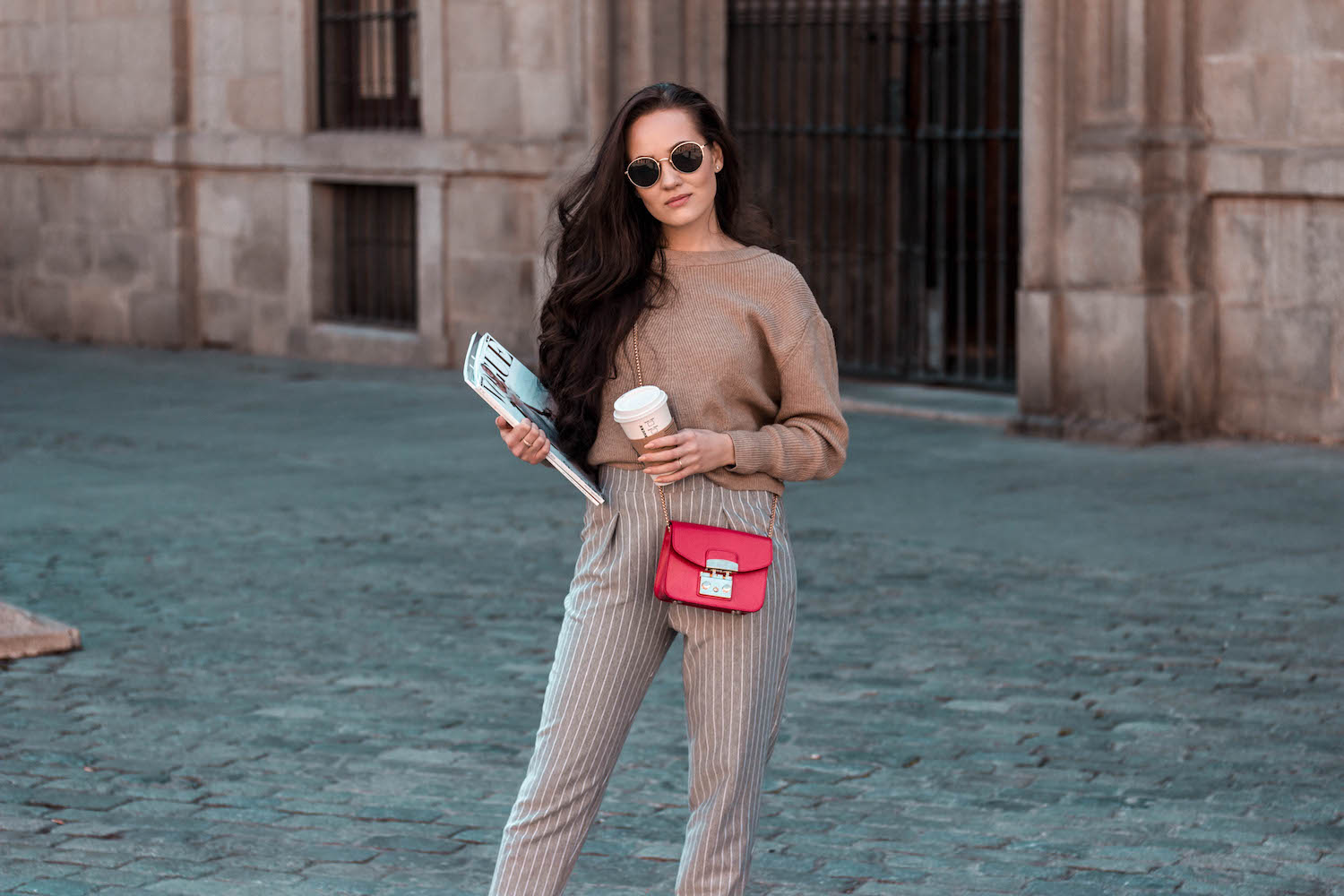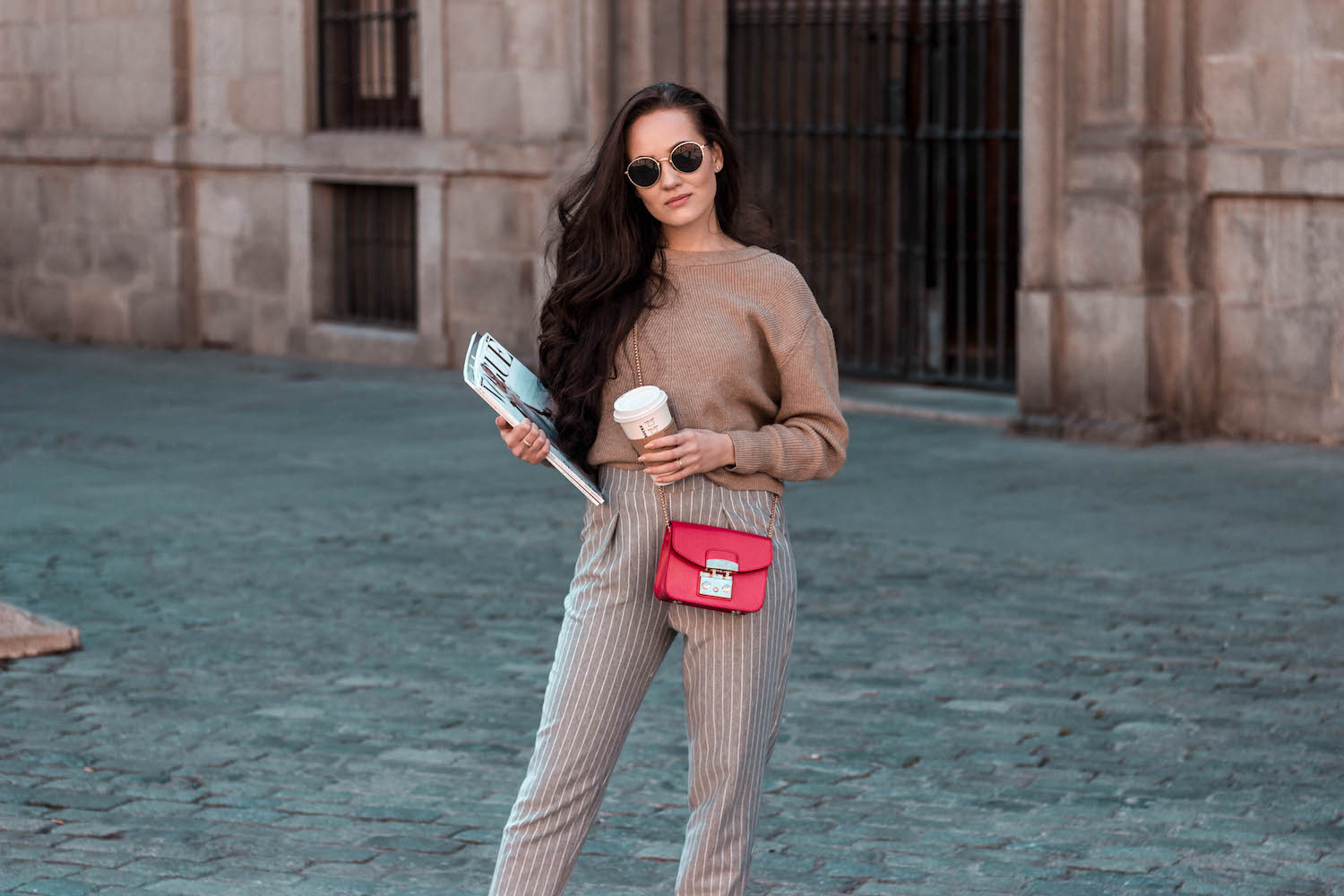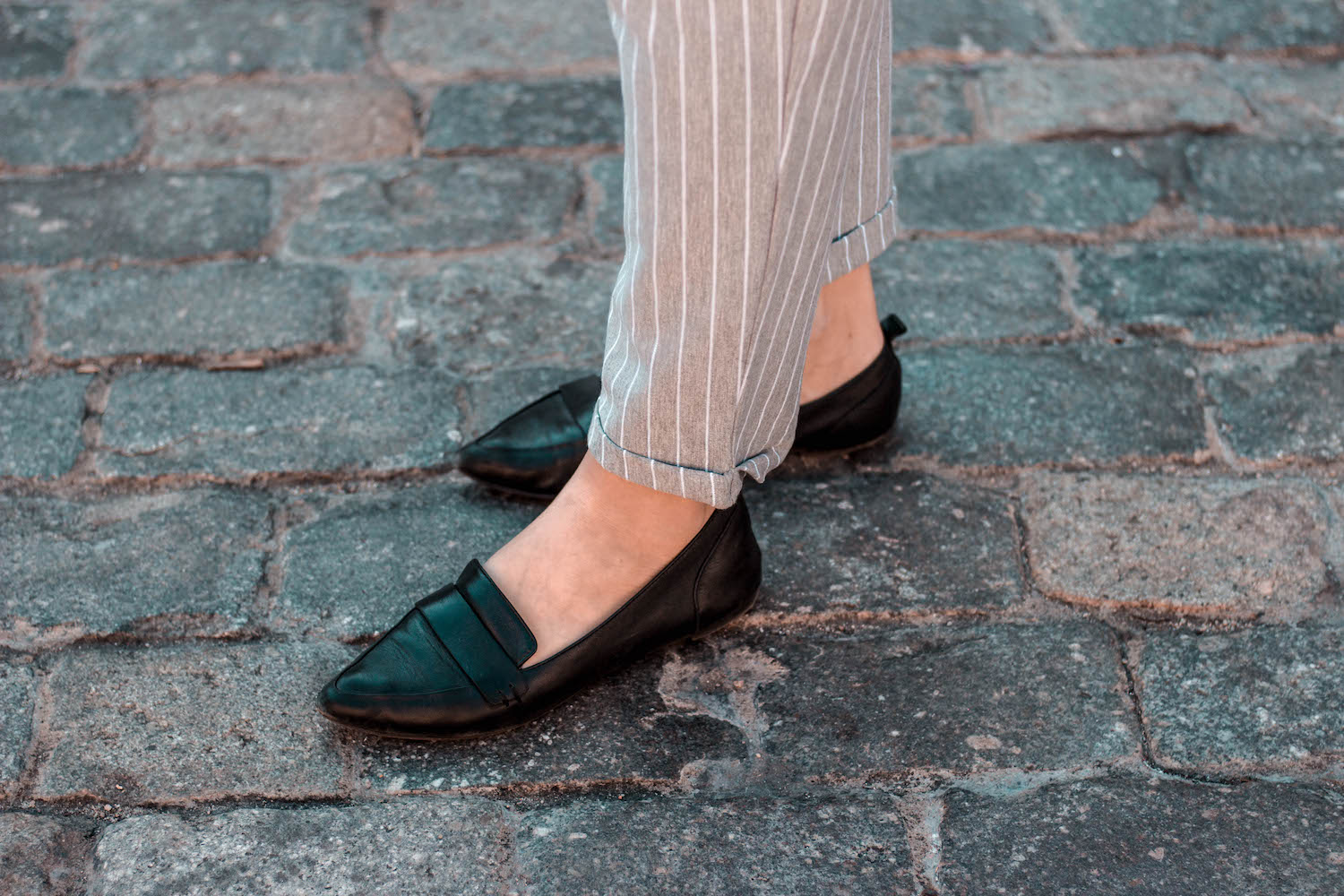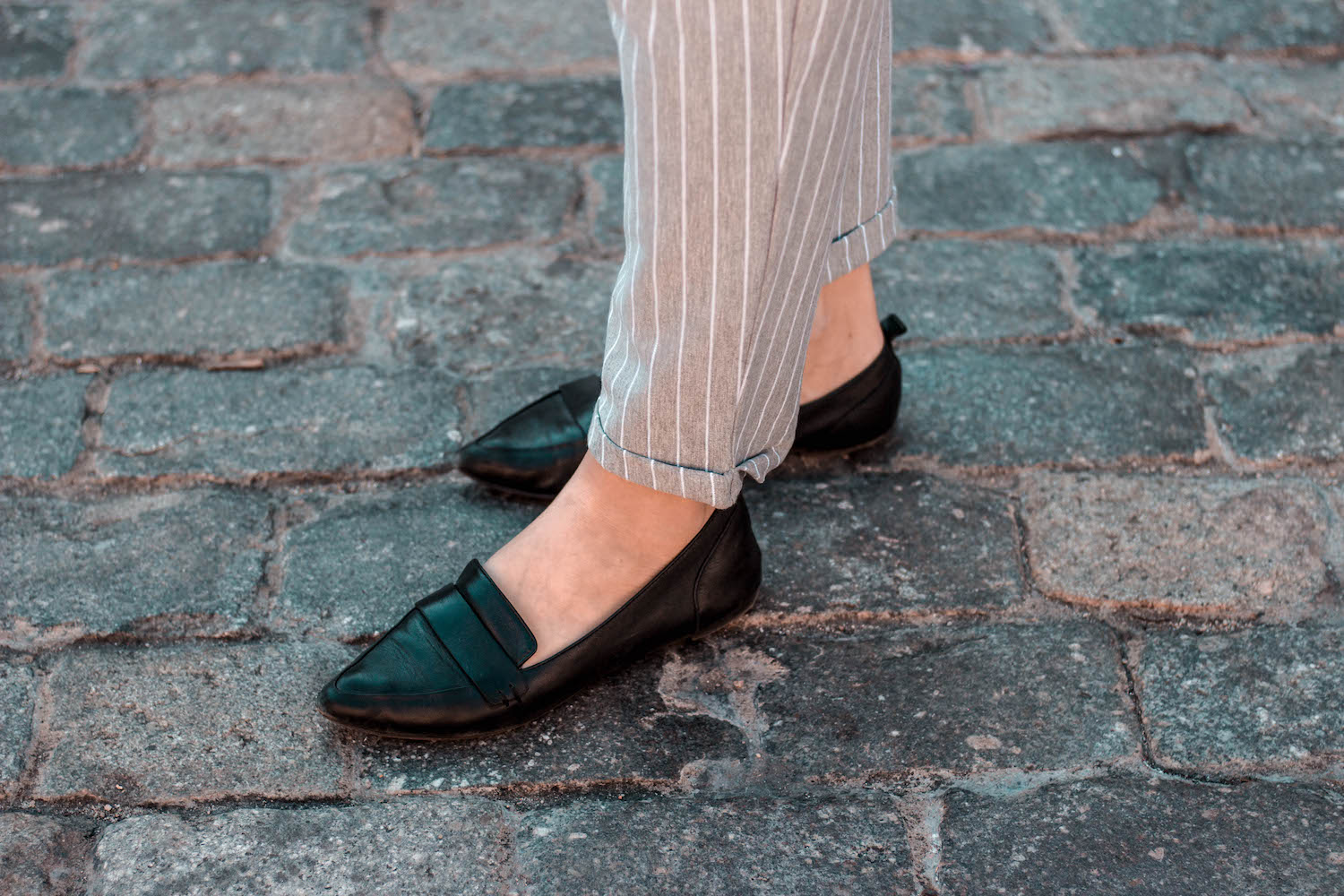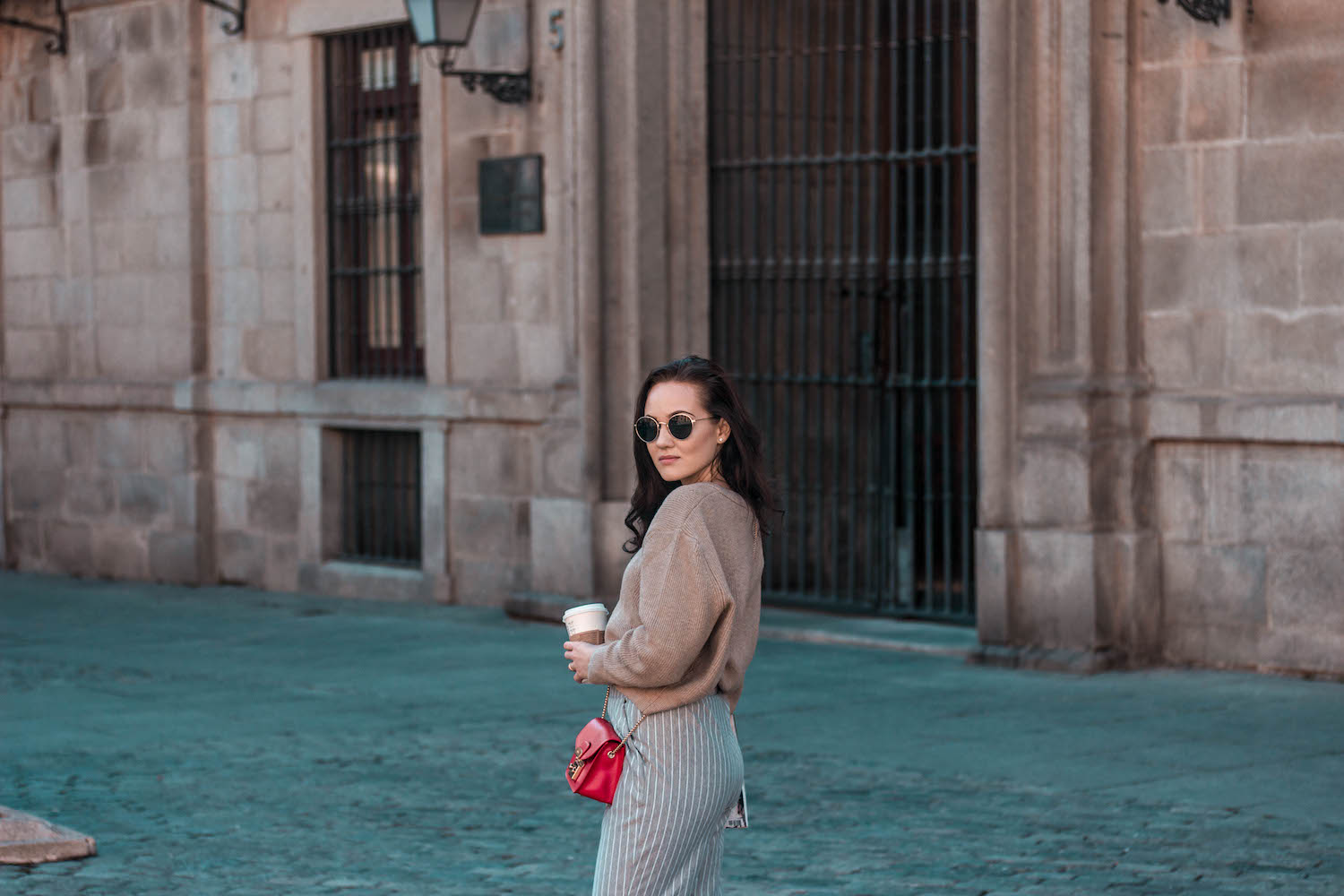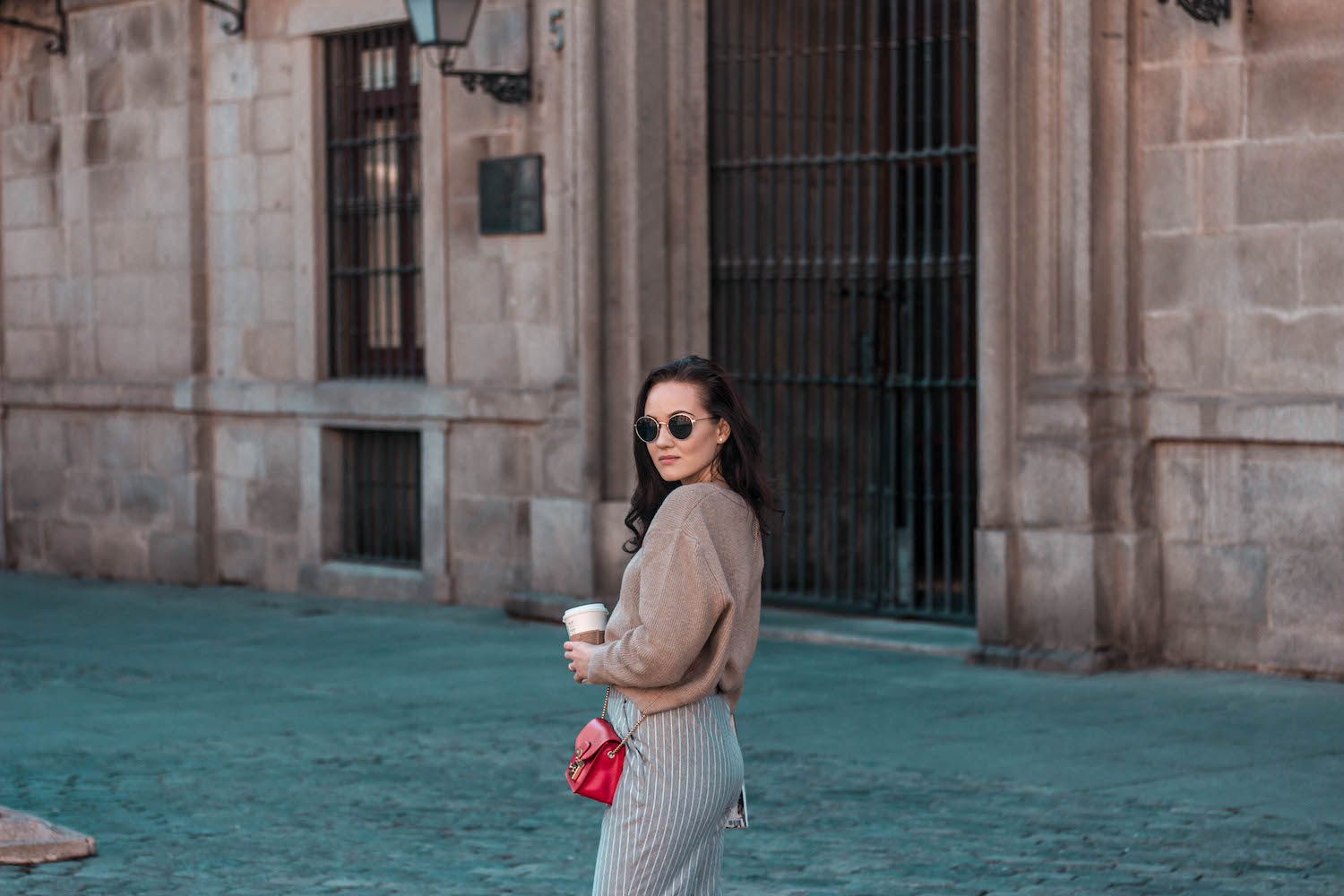 sweater from Zara / trousers from Stradivarius / Furla bag / shoes from Aldo / sunglasses from H&M
Krásné úterý! Sice už jsem zpátky v tomhle mrazu, ale mám pro vás outfit z neděle. Už se těším, až se takhle budu moct obléknout i tady, snad to nebude moc dlouho trvat. Poprvé jsem vytáhla tyhle nové kalhoty a mám takové tušení, že je budu nosit celé jaro. Jsou tak neuvěřitelně pohodlné! Určitě si musím ješte nějaké takové pořídit. Včera jsme přijeli domů až v 1 ráno, takže jsem jenom skočila do postele a ve vteřině usnula. Hned ráno jsme ale jeli do Prahy na celý den, takže jsem ani neměla čas vybalit si kufr a trochu doma poklidit – a samozřejmě nemáme ani žádné jídlo. A asi nejsem jediná, kdo by v tomhle počasí nejradši utekla od všech povinností a celej den ležela v pyžamu pod peřinou s filmem a spoustou jídla!
---
Happy Tuesday! I'm already back in this terrible cold, but I have some photos of my Sunday's outfit for you today. I can't wait to wear something like this in the Czech Republic as well, hope it's gonna be soon. I wore these pants for the first time and I'll probably wear them all the time during spring. It's so comfy! I have to buy more of these. We got back home at 1AM yesterday so I just jumped in the bed and fell asleep in a second. We went to Prague in the morning though so I didn't even have time for unpacking or cleaning the apartment – and of course there's no food in our fridge. And I think I'm not the only one who would love to stay in bed all day with a nice movie and lots of food in this weather!