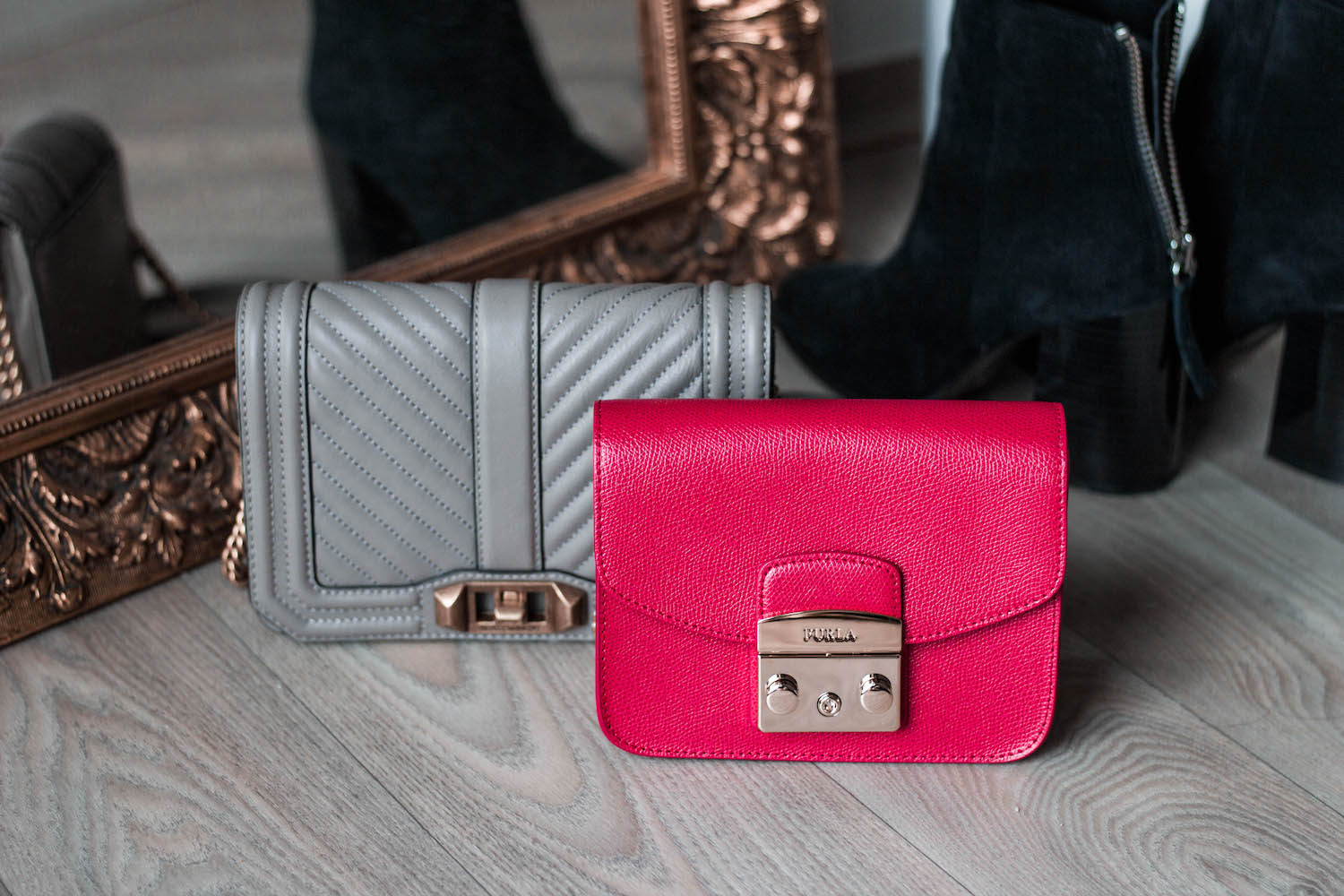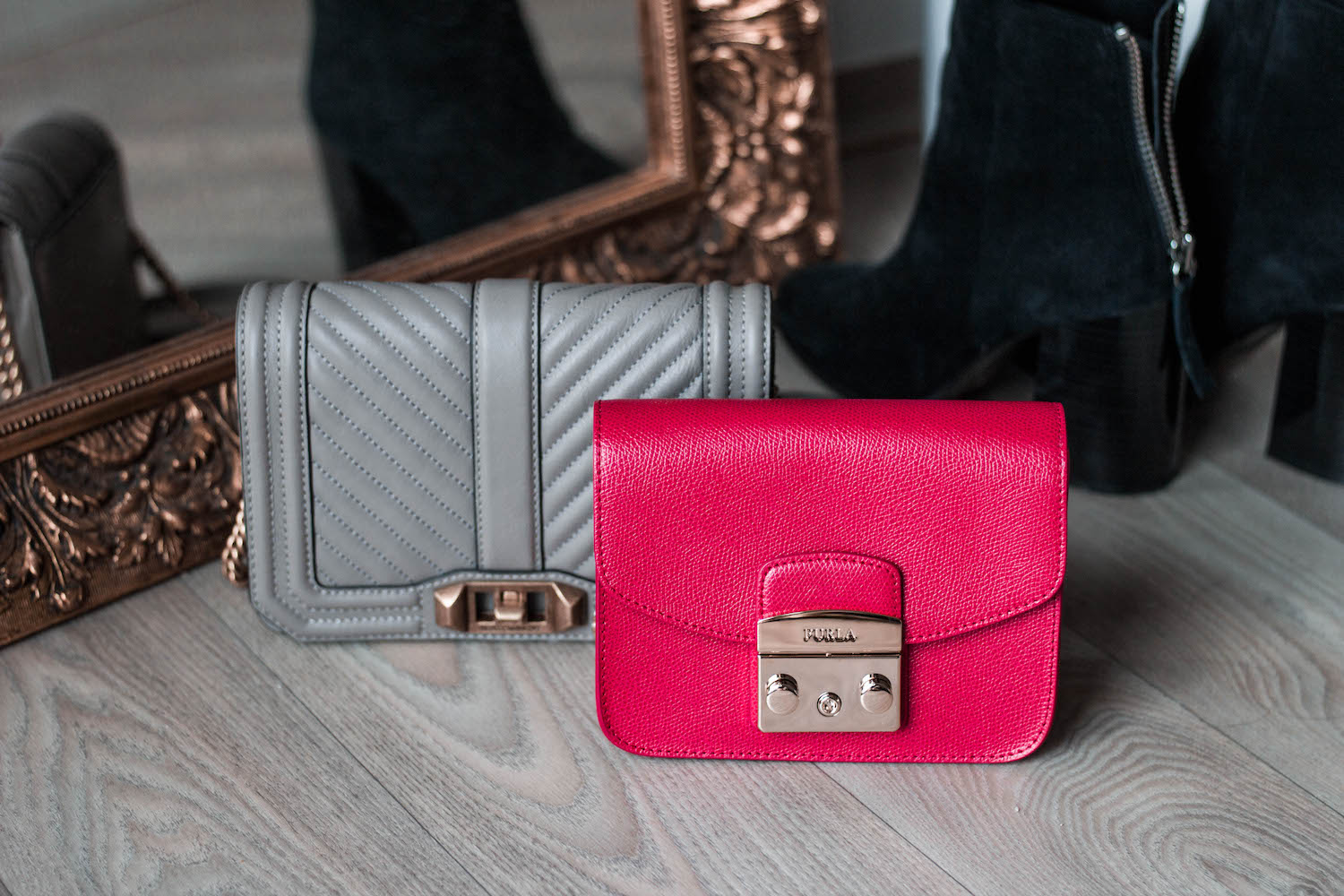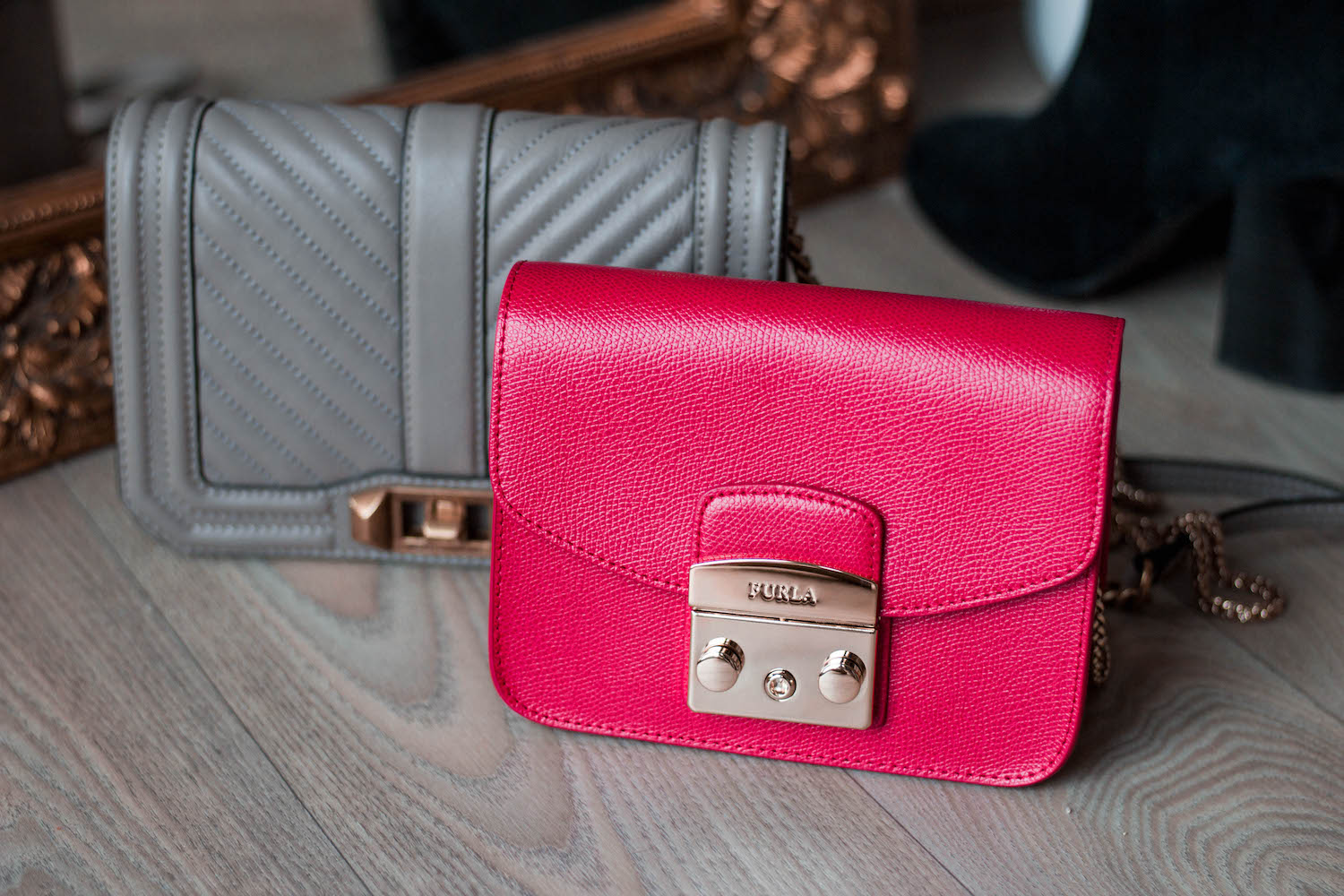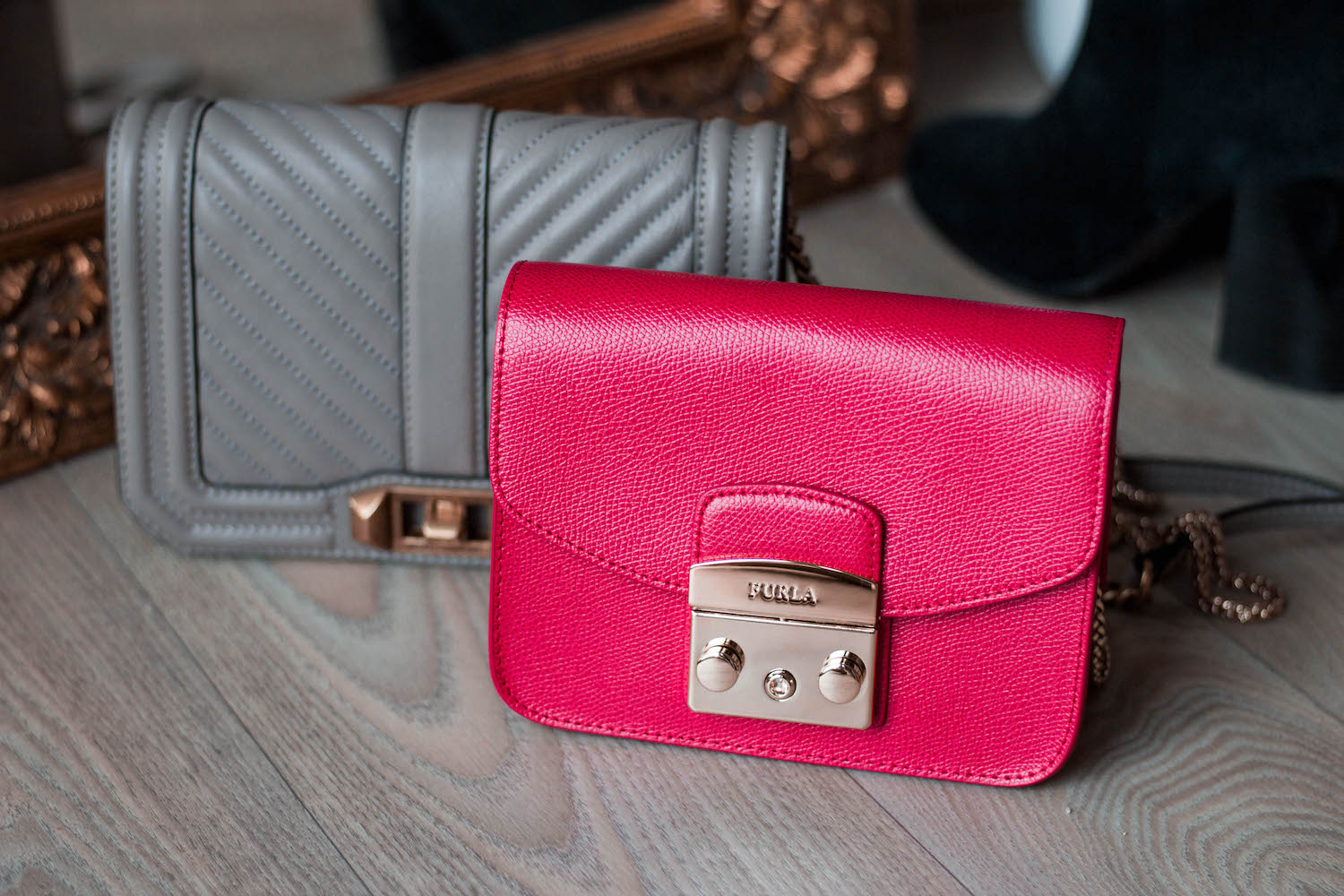 Moje dvě nové krásky <3 Tyhle dvě kabelky jsem měla na wishlistu už hrozně dlouhou dobu, a tak nějak se to sešlo, že se mi v šatníku objevily obě dvě najednou.
---
My new beauties <3 I had these two bags on my wishlist for such a long time, and suddenly they both appeared in my closet in the same time.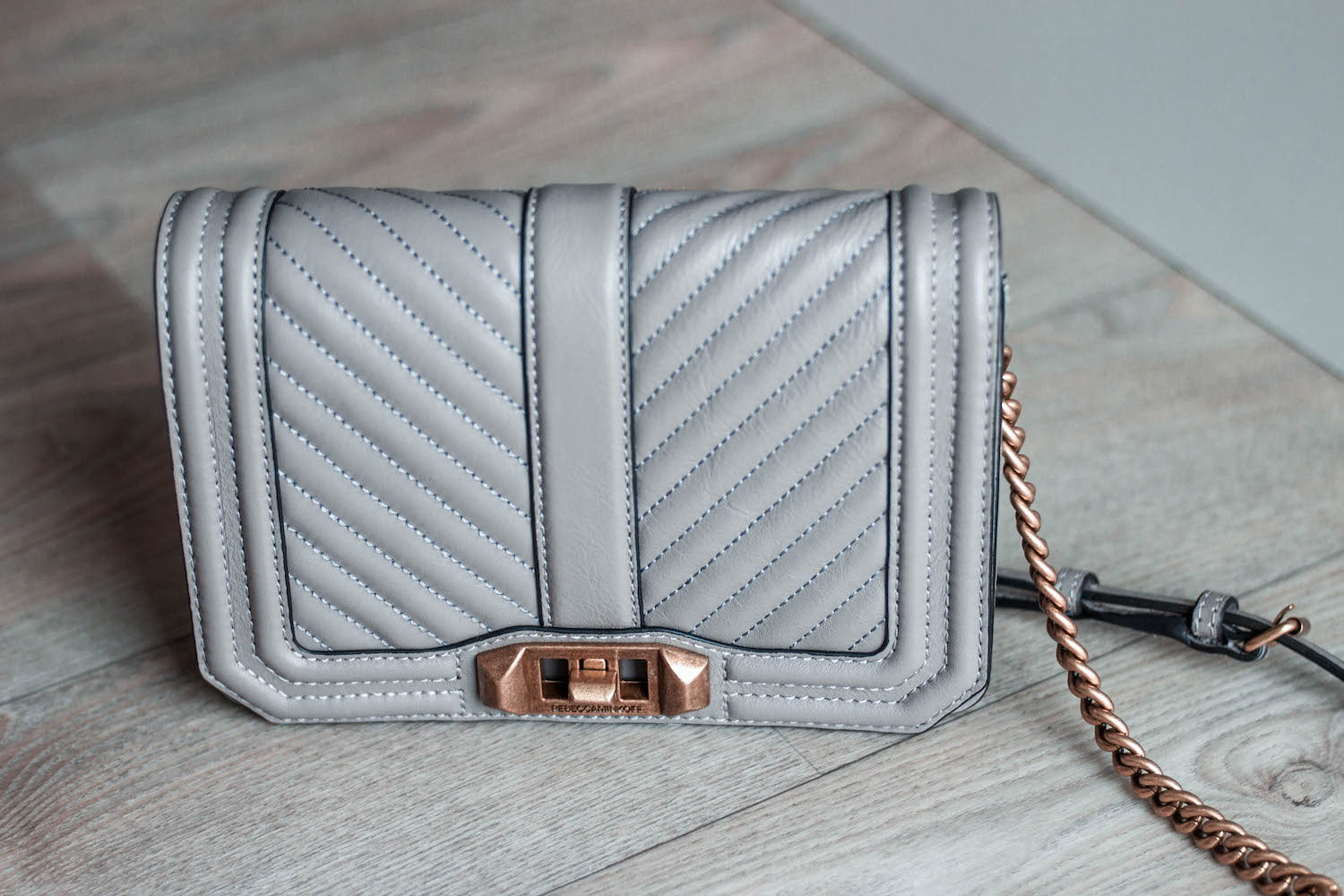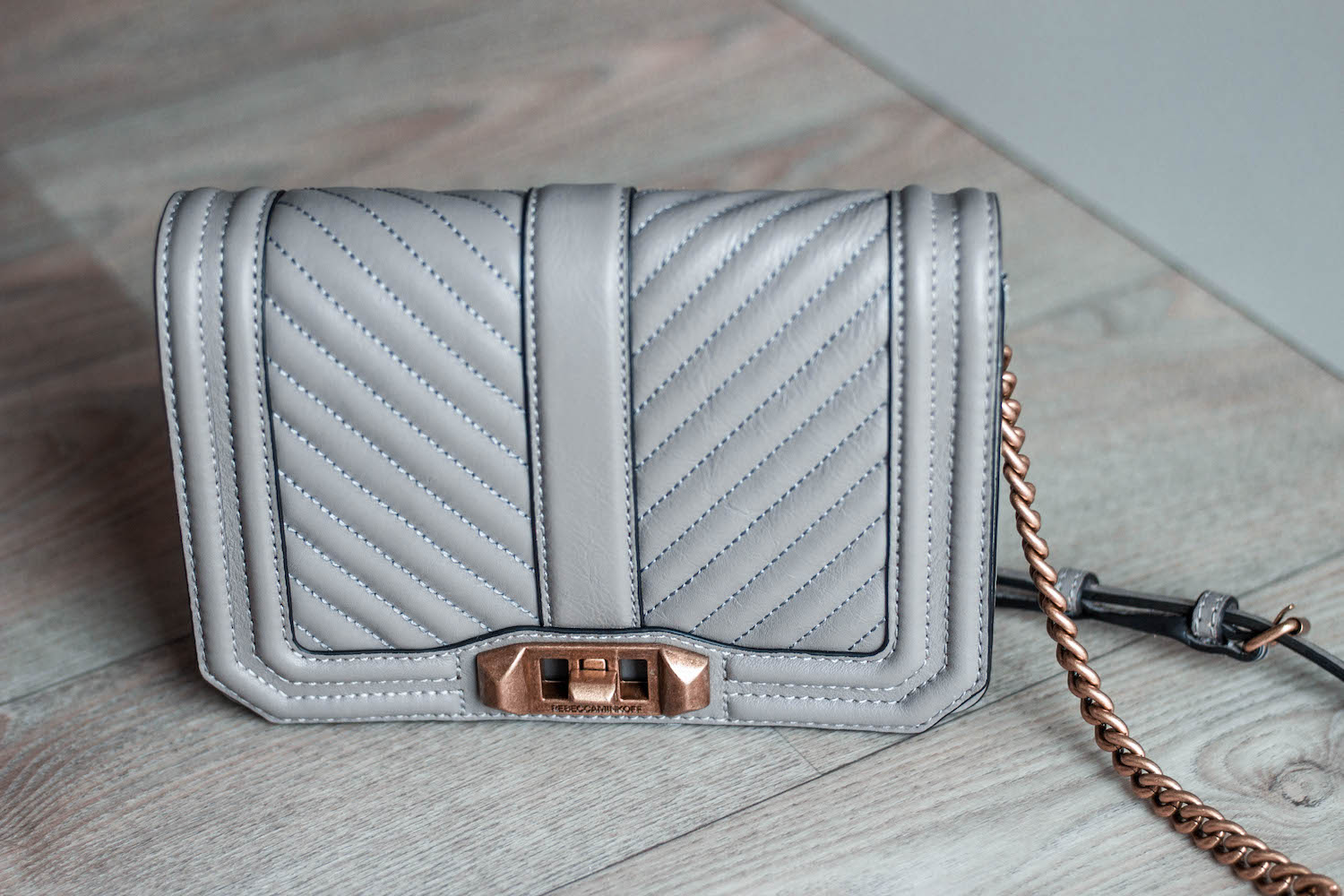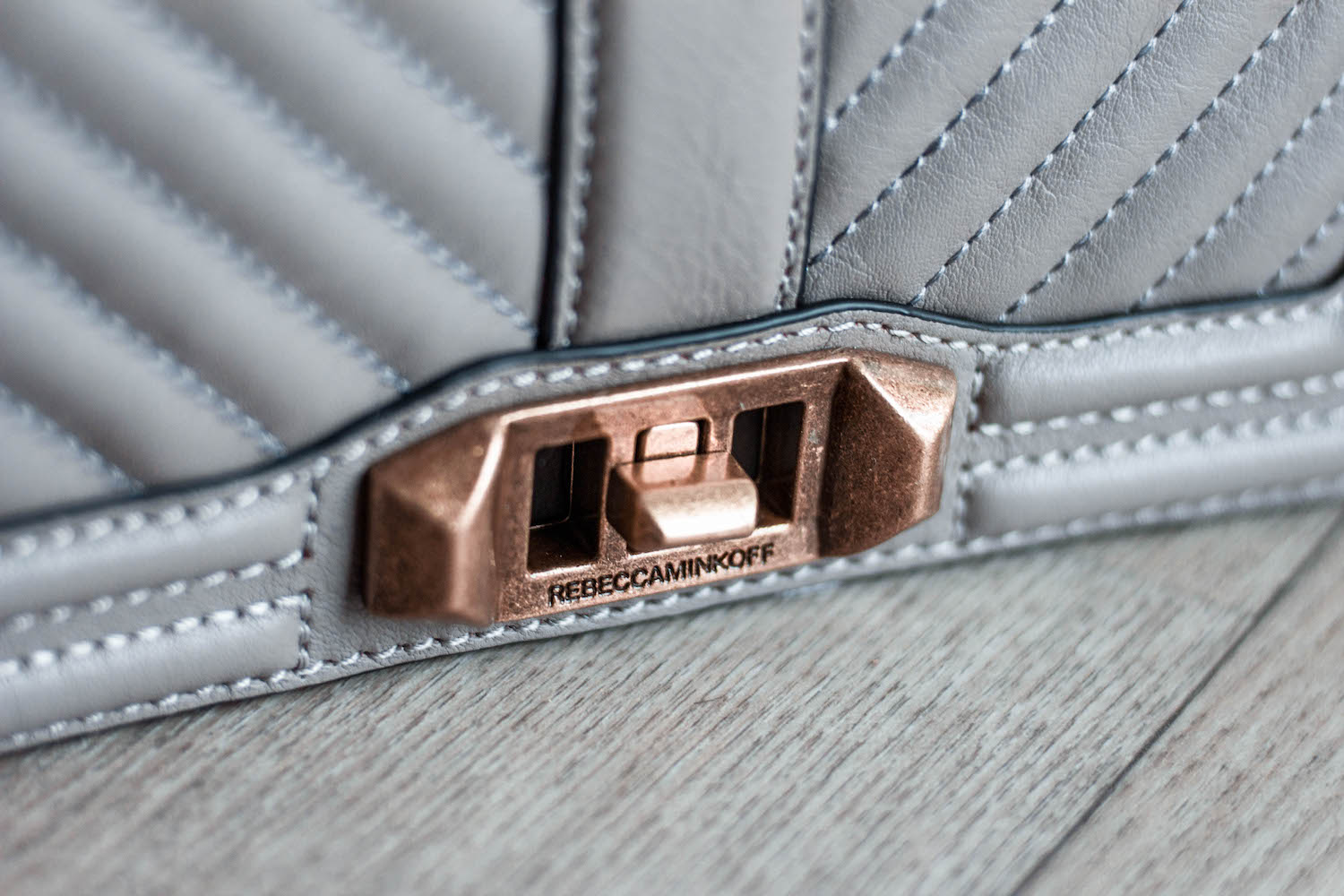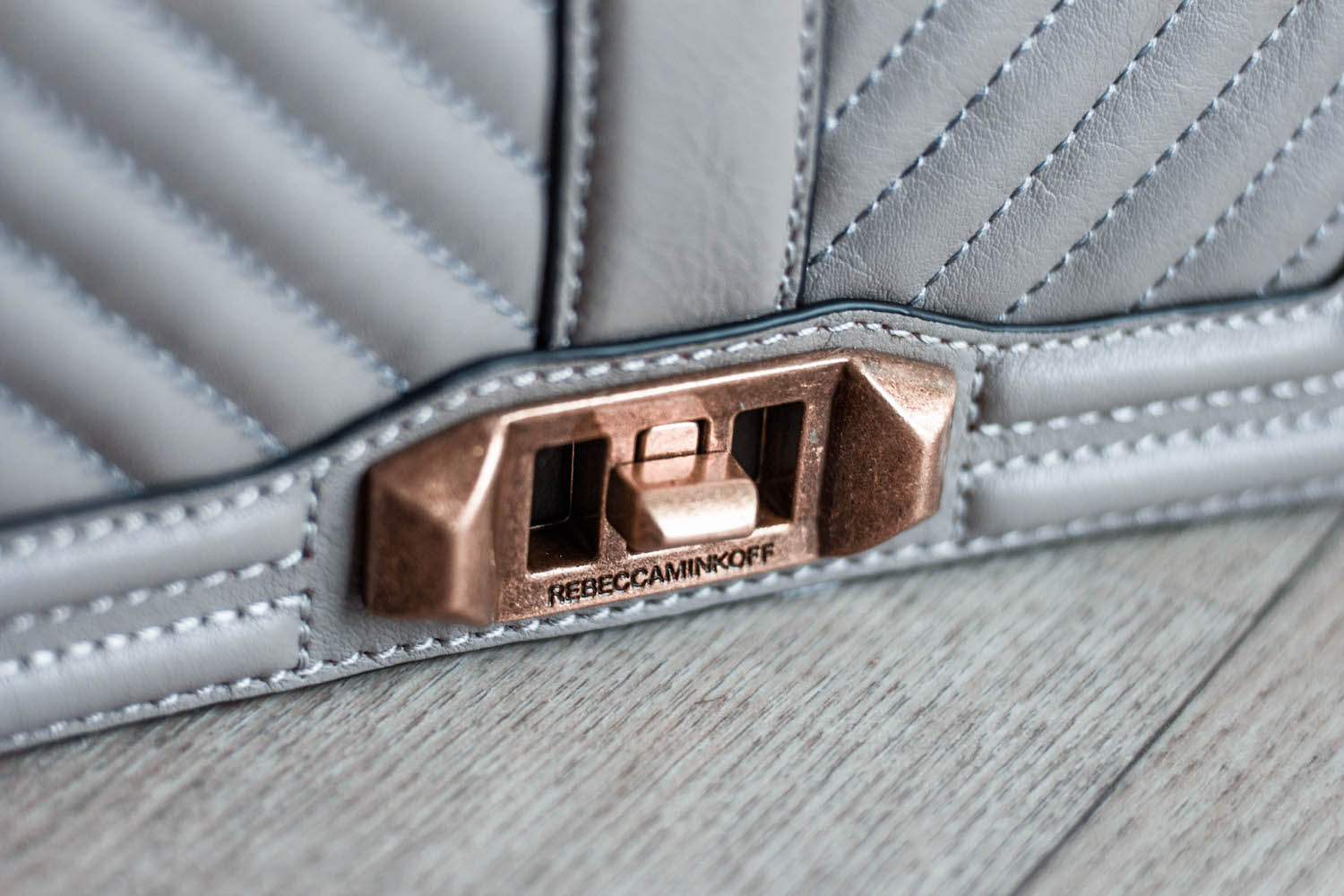 První z nich je Rebecca Minkoff Chevron Quilted Small Love Crossbody v barvě Taupe. Dostala jsem jí pod stromeček, ale vybrala jsem si jí sama. Podle obrázku na stránce jsem si sice myslela, že bude taková nude a nakonec je spíš do šeda, ale i tak se mi moc líbí a bude se hodit ke všemu.
---
The first one is Rebecca Minkoff Chevron Quilted Small Love Crossbody in the color Taupe. I got it for Christmas, but I chose it myself. I thought it would be more of a nude color, but it's pretty much grey, but I love it anyways and it's gonna look great with everything.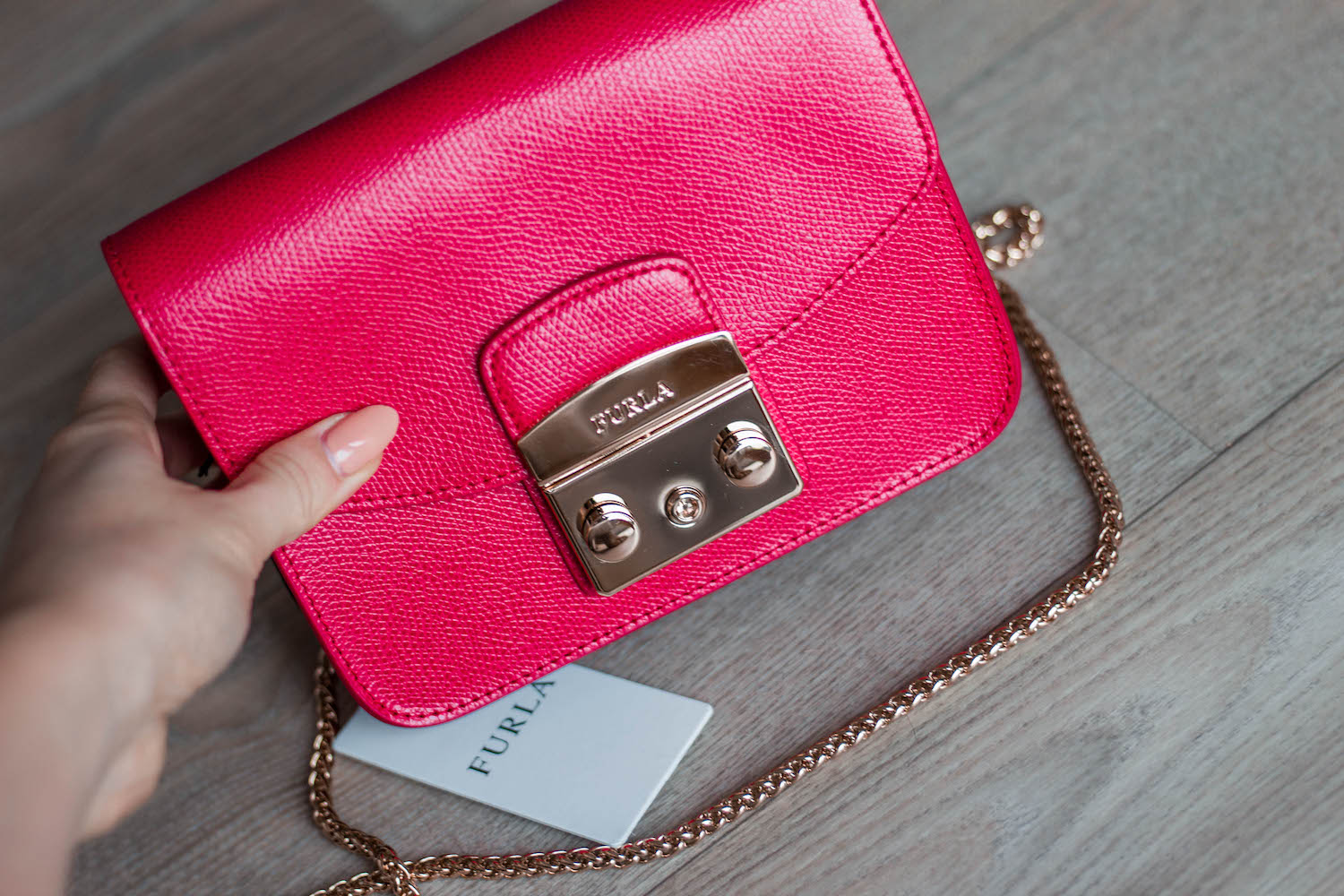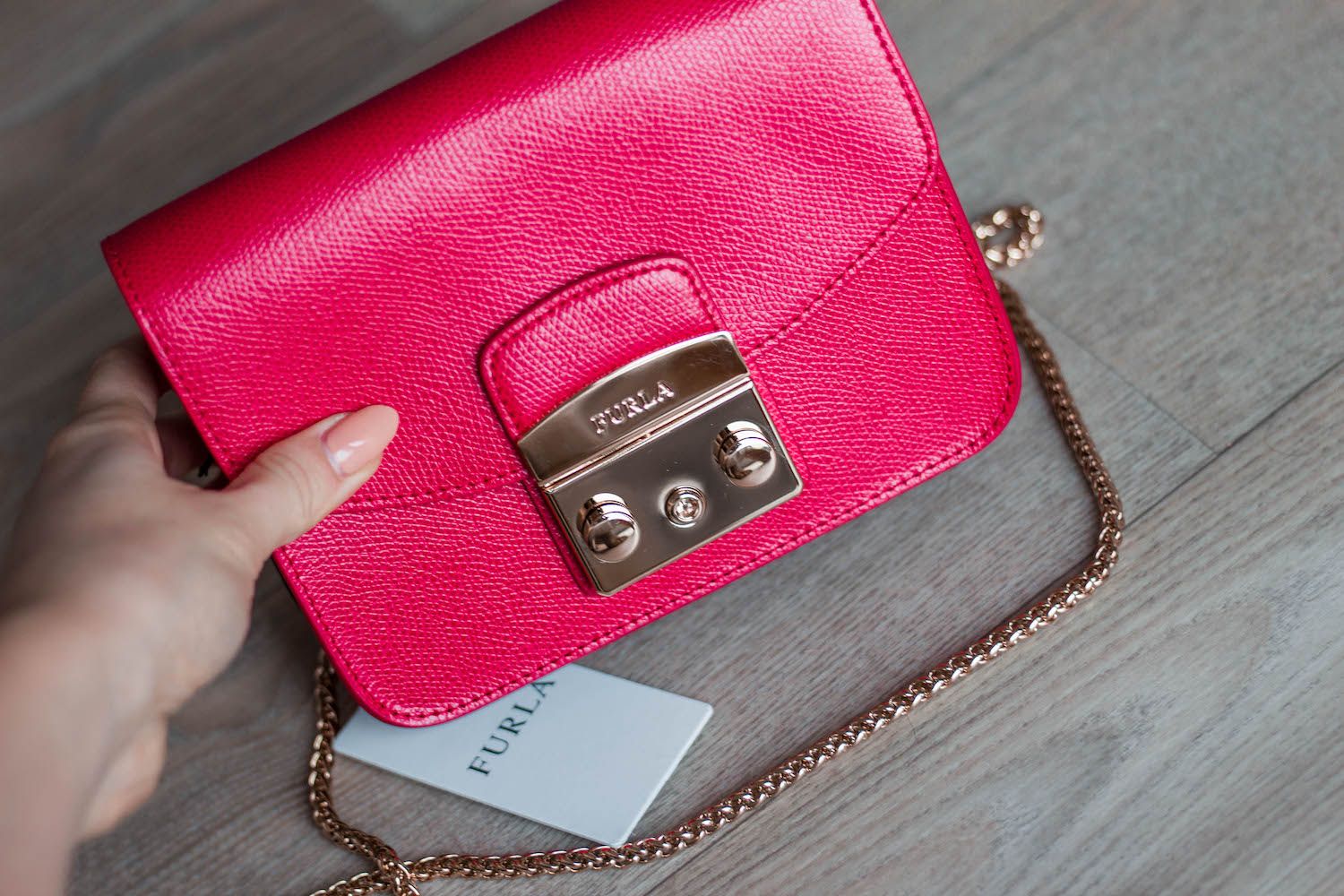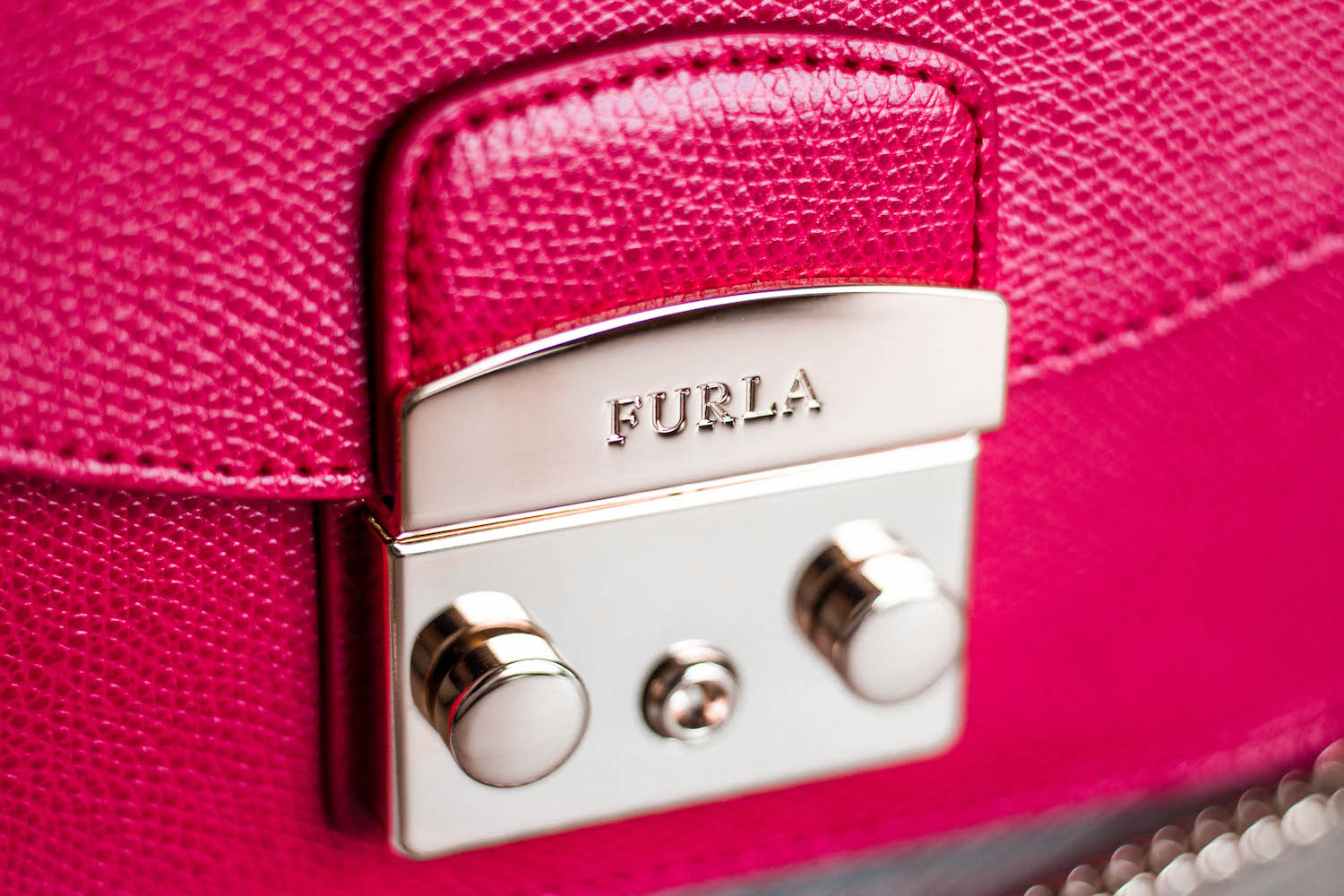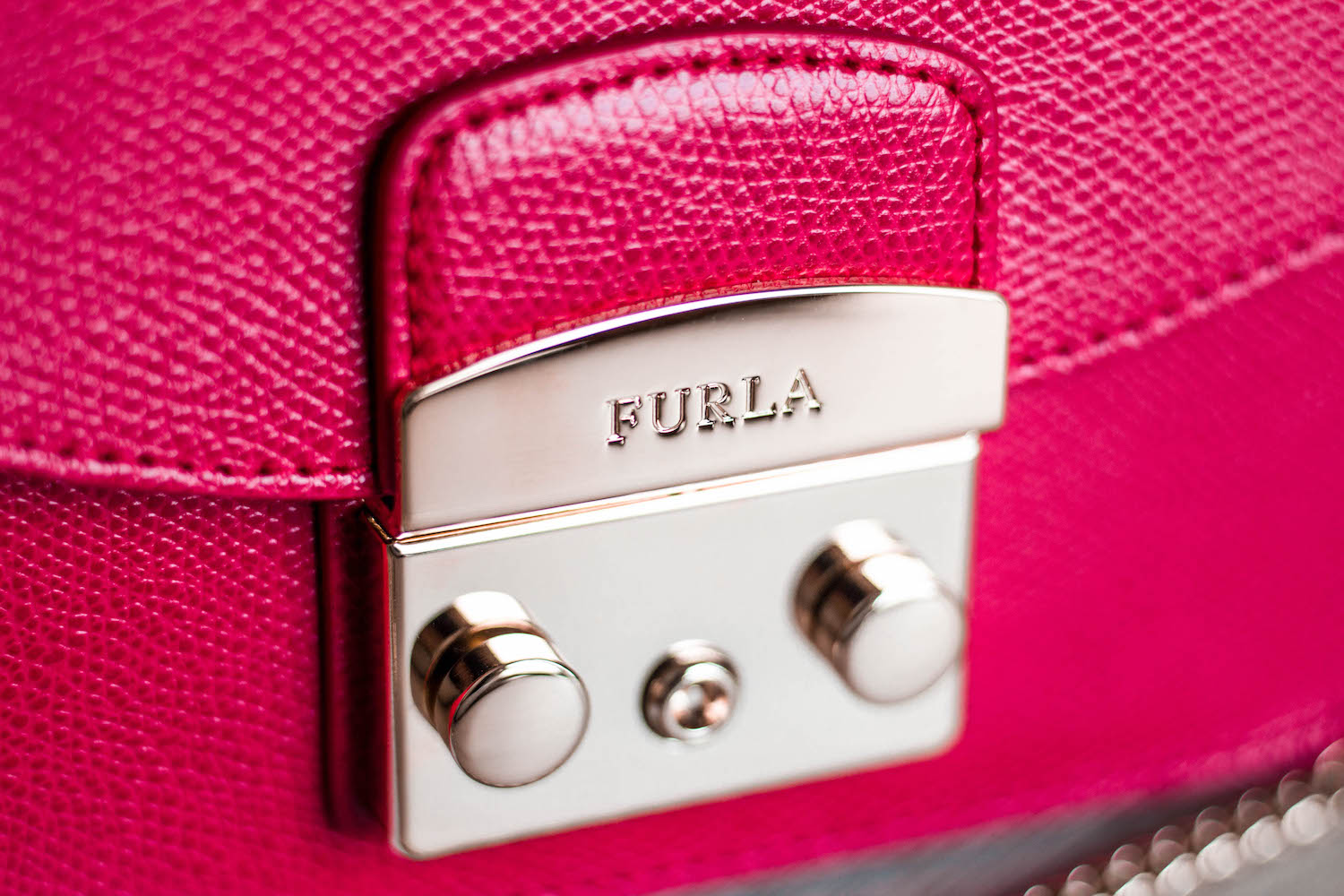 Na červenou Furla Metropolis Mini Crossbody mám zálusk už snad přes rok a úplnou náhodou jsem jí v úterý našla ve slevě a ještě jsem uplatnila poukázku, kterou jsem měla, takže mě stála půlku a mám z ní hroznou radost, je nádherná. Baví mě jednoduché outfity v neutrálních barvách, které červená kabelka úplně rozzáří. Tak co na ně říkáte? A jaké kabelky máte na wishlistu vy?
---
I've been dreaming of red Furla Metropolis Mini Crossbody bag for over a year and on Tuesday I found it randomly on sale and I had a voucher as well, so it cost half of the price and I'm super happy with it, it's beautiful. I love simple outfits with neutral colors with a pop of red color on the handbag. So what do you think? And what handbags are on your wishlist?