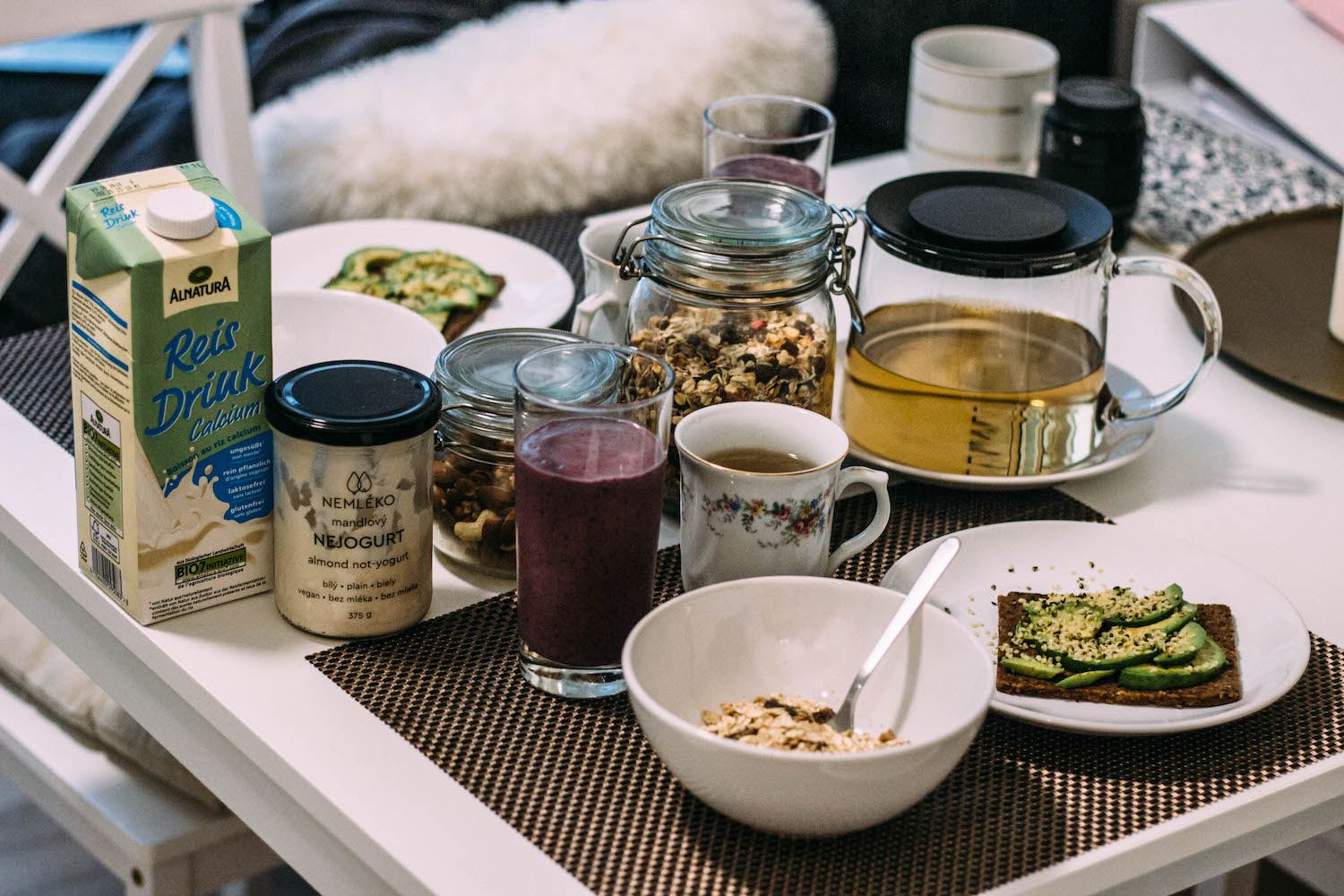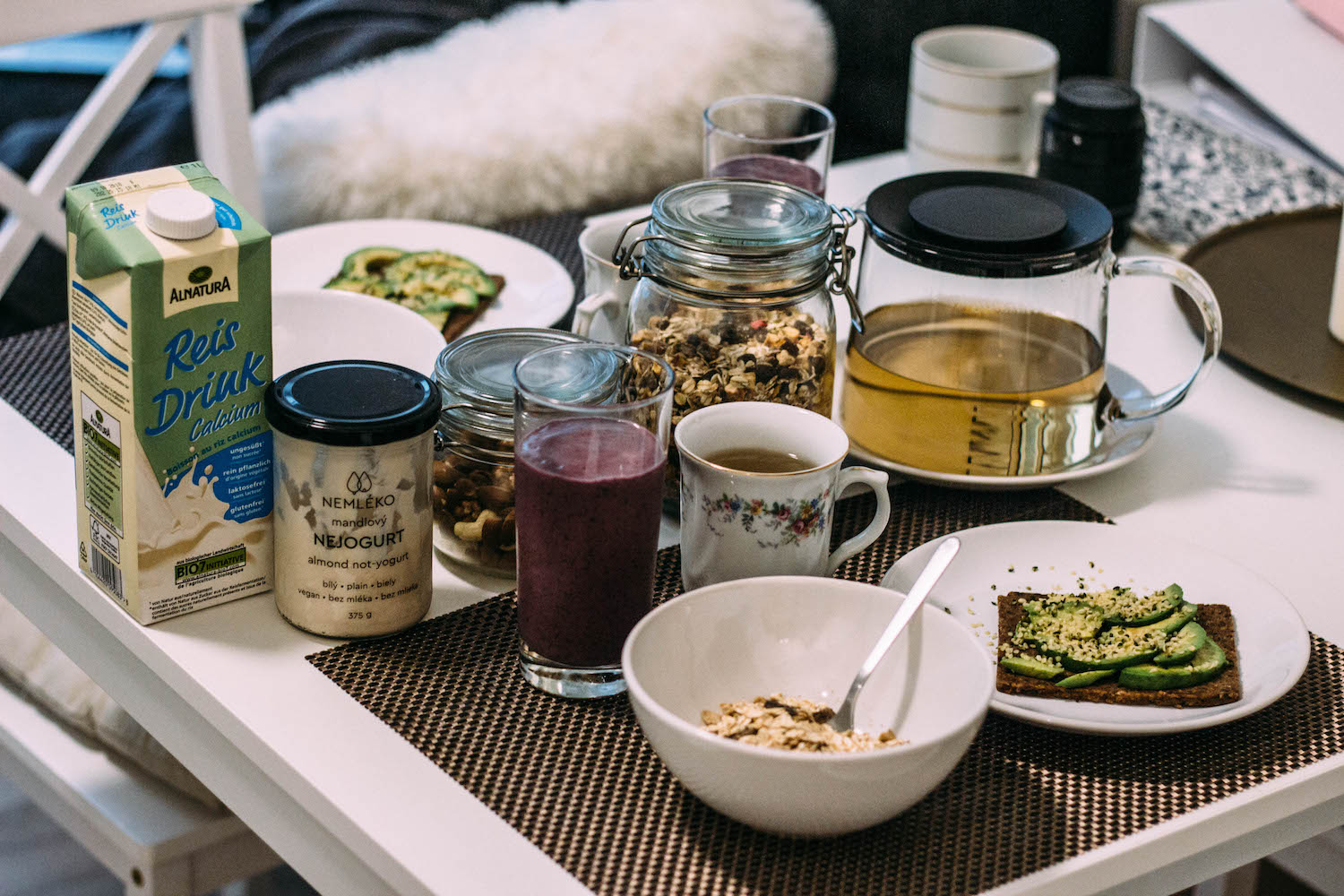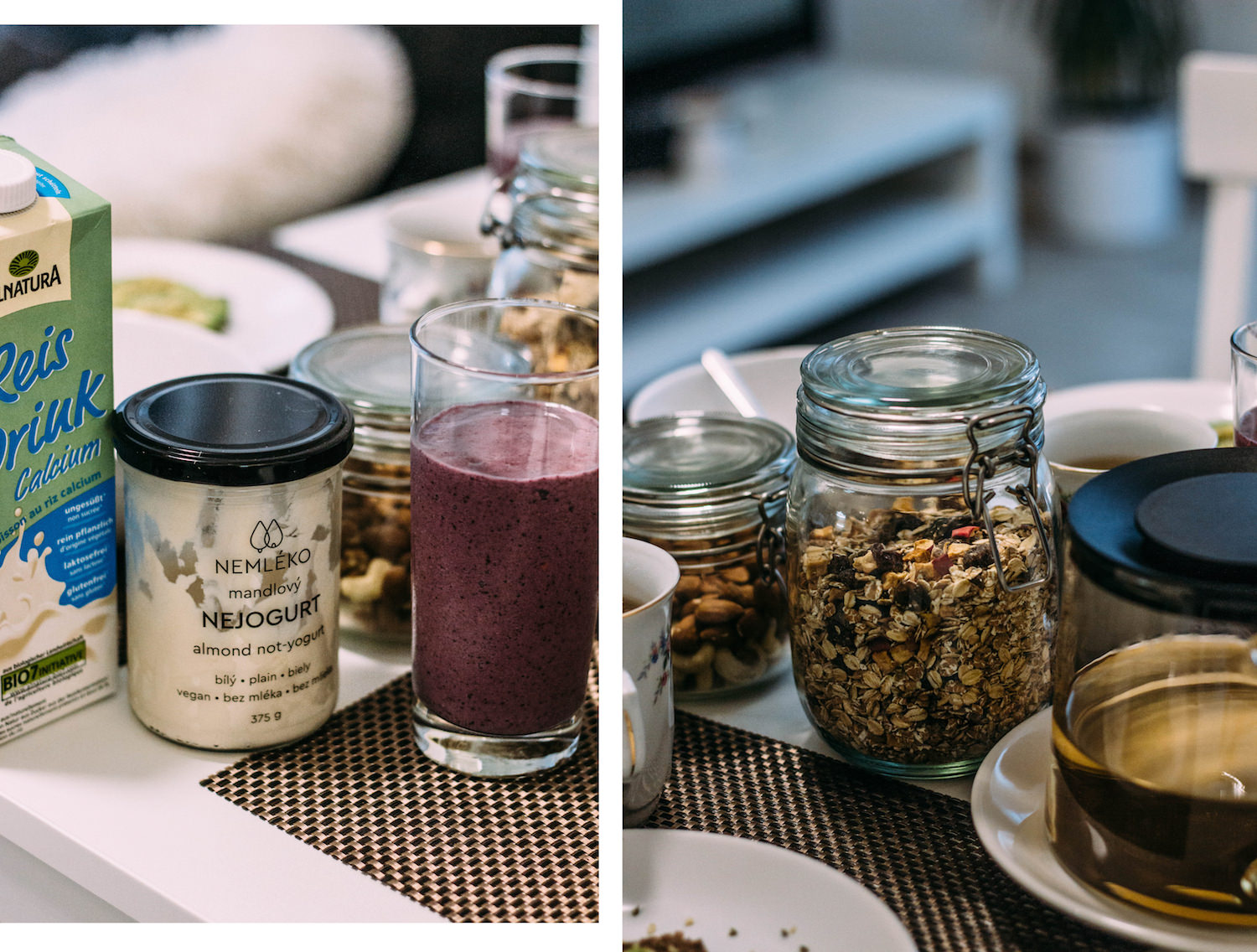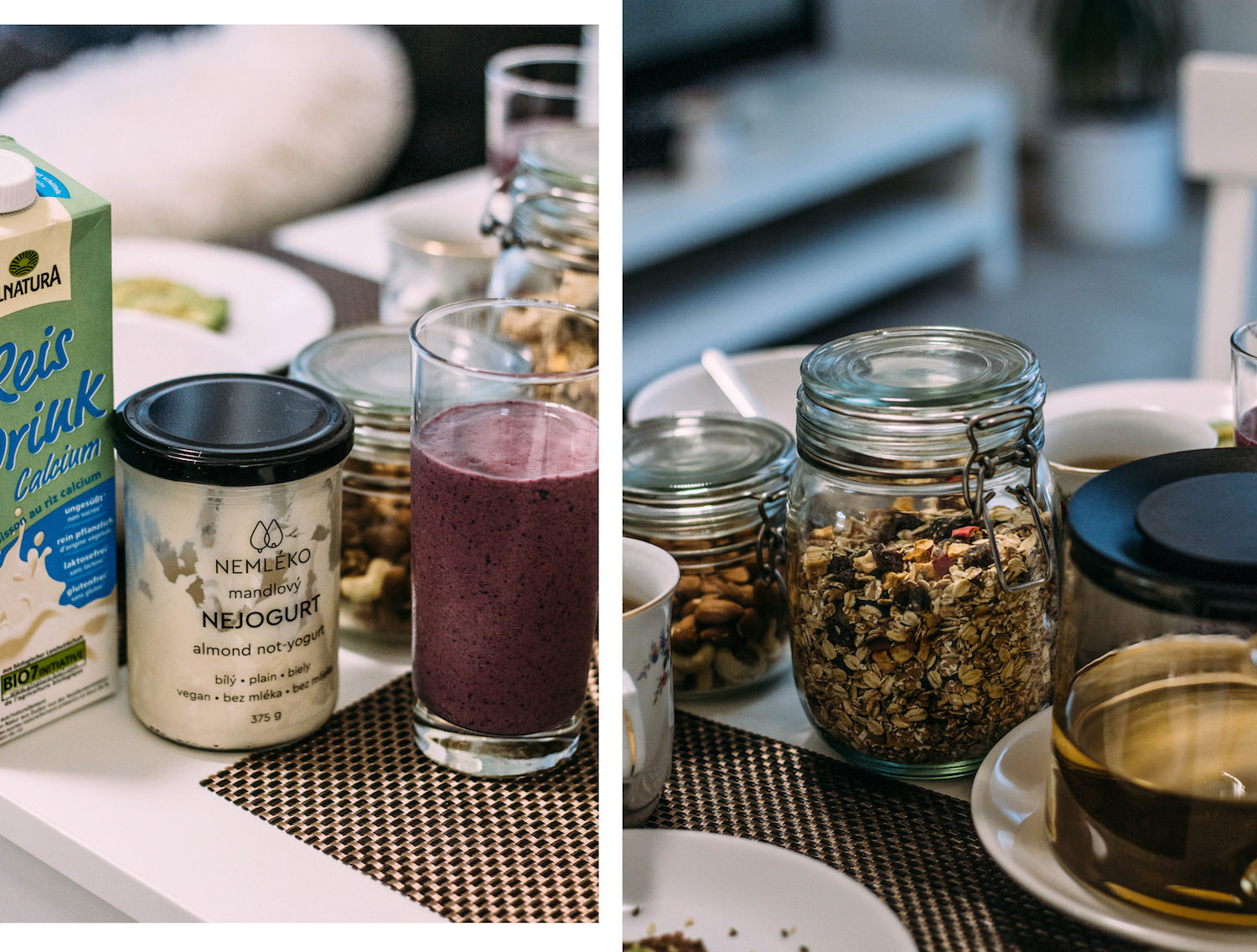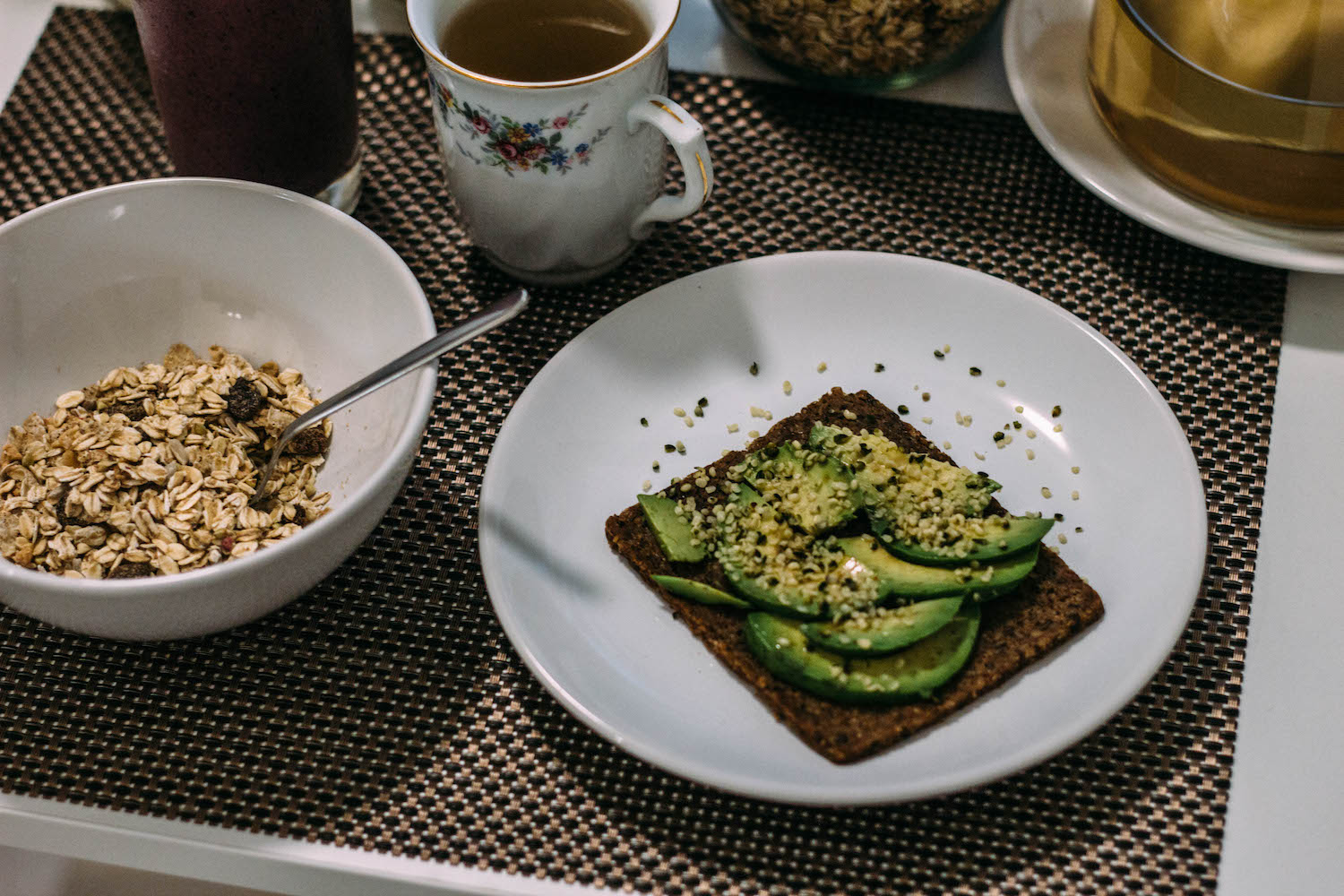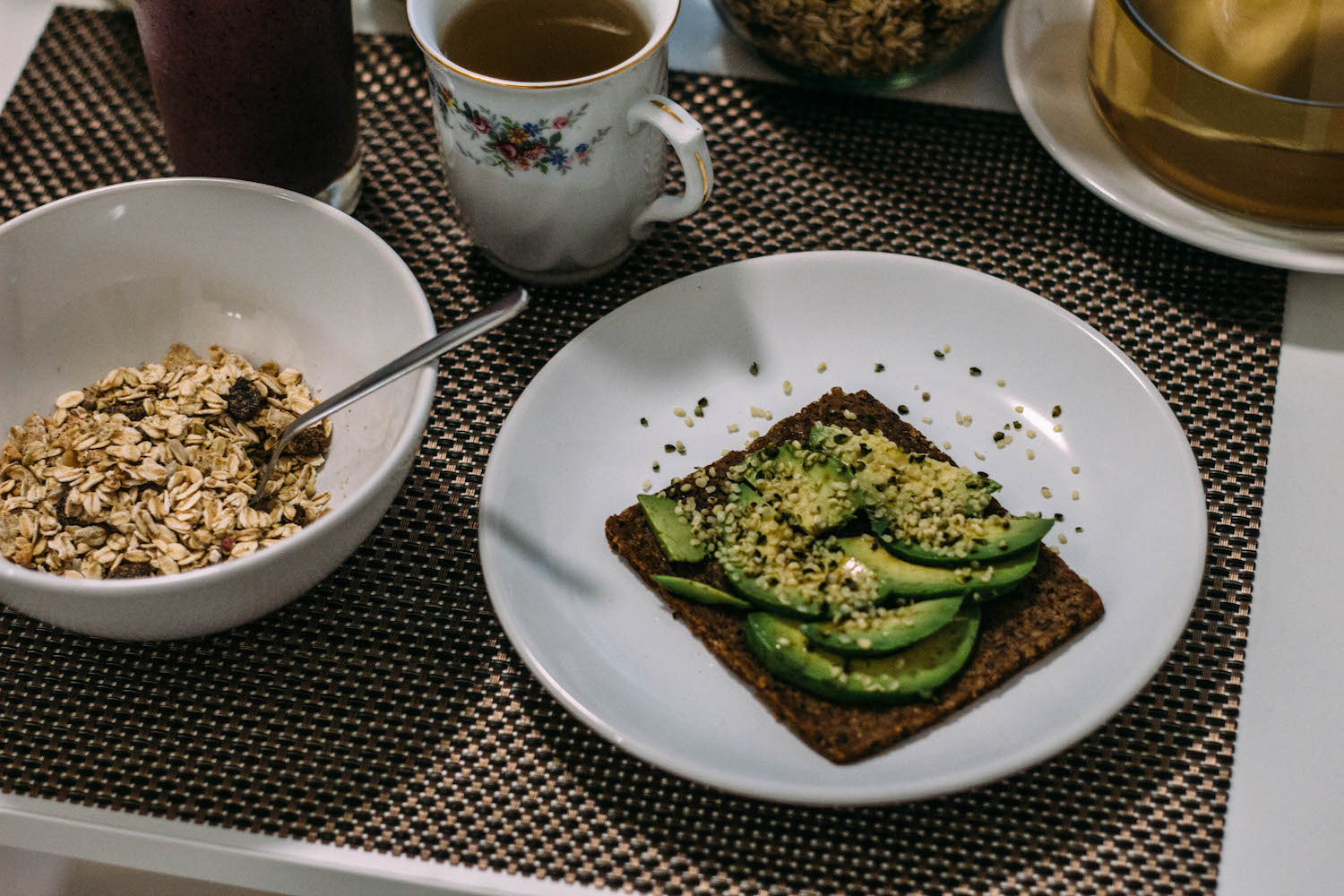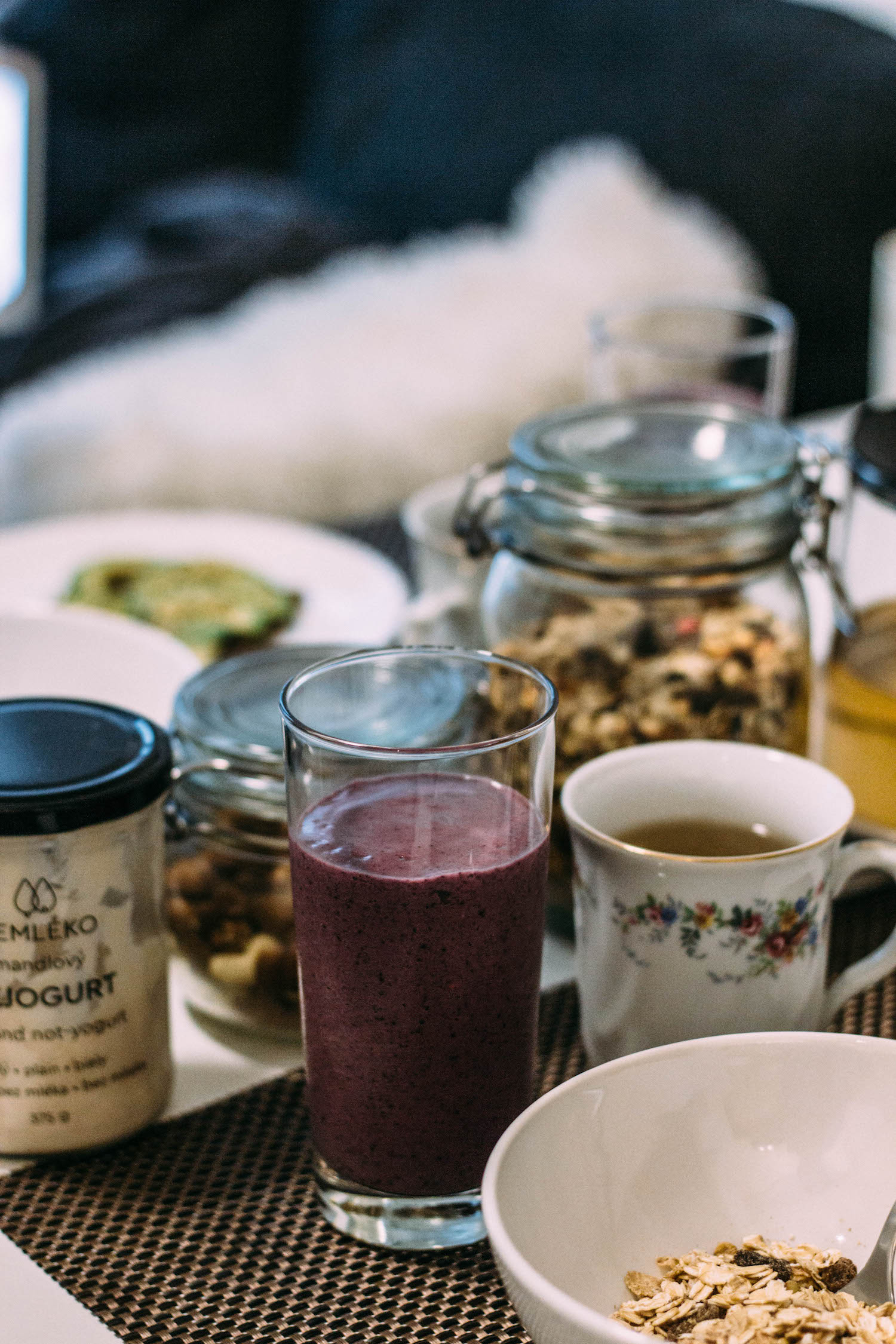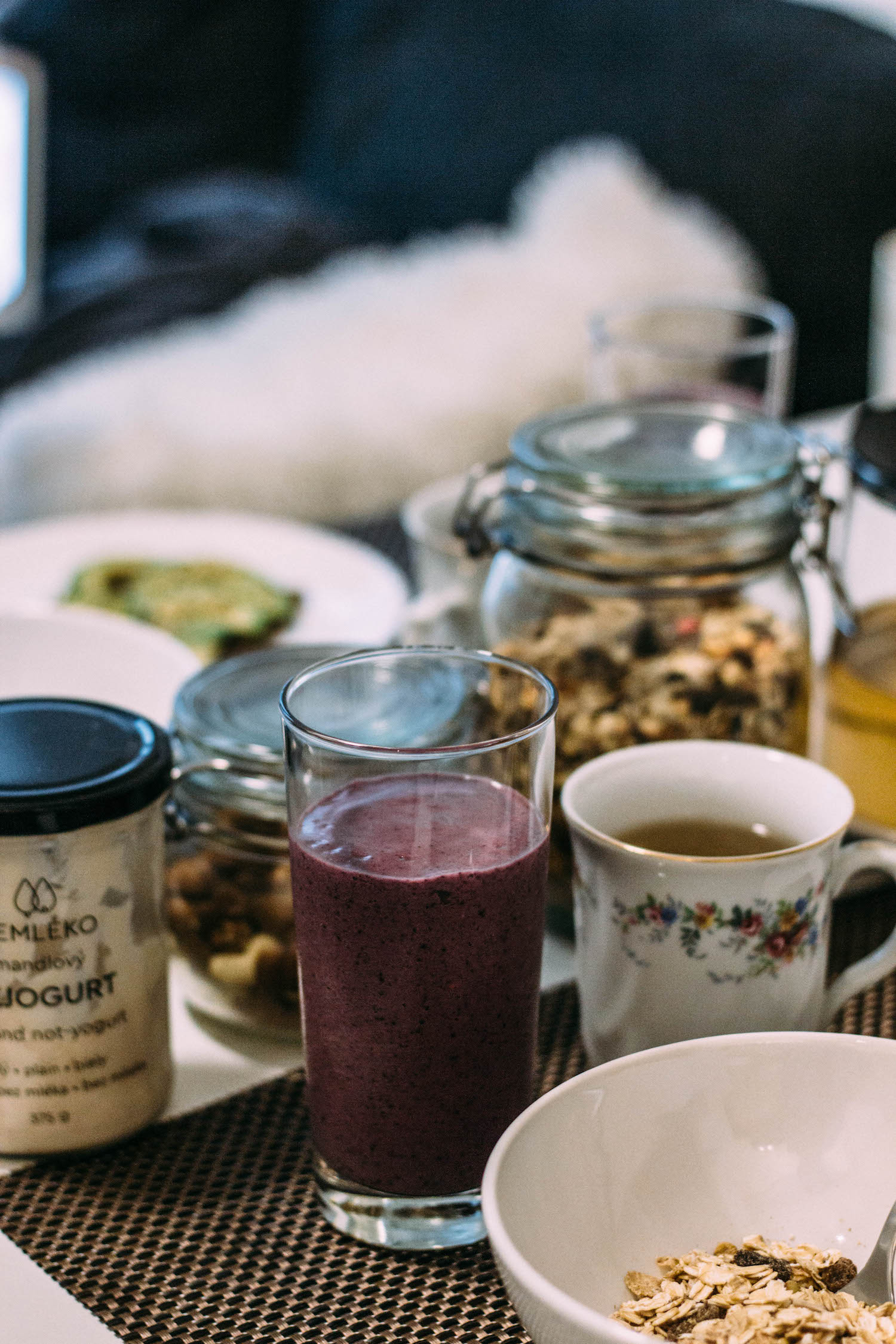 Víkendová rána jsou ta nejlepší! Když má člověk čas si se vším hezky vyhrát a hlavně může jíst jak dlouho chce, protože nemusí nikam spěchat. To miluju! Teď už jsem ale znova v klasickém pondělním shonu a od rána sedím u počítače. Jsem teda ještě poslední den doma kvůli pleti, ale zítra se už nalíčím a pojedu do Prahy, kde mimo jiné budu se svými družičkami zkoušet jejich šaty na svatbu, které mi před pár dny dorazily! Hrozně moc se na to těším. Jinak kdyby vás zajímala konkrétně snídaně na fotkách:
smoothie: borůvky, jahody, banán, avokádo, acaí prášek, kokosový prášek, lžička arašídového másla, rýžové mléko Alnatura
Alnatura mussli mix + bílý mandlový nejogurt od Nemléka
Alnatura celozrnný žitný chléb s lněnými semínky, avokádo, himalájská sůl, konopná semínka
(bohužel mě Alnatura nesponzoruje, i když to tak docela vypadá :D)
Na únor mám v plánu zaměřit se pořádně na Youtube a rozhodně chci občas dělat i "what I eat in a day" videa, nebo alespoň nějak zakomponovat do vlogů, co většinou během dne jím, inspirace na zdravé jídlo podle mě není nikdy dost! Užijte si zbytek dne, pusu!
---
Weekend mornings are the best! When you have plenty of time to play with the food and, most importantly, you can eat how long you want because you don't have to hurry anywhere. Love it! Now I'm in the Monday mood again, sitting with my laptop all day. I'm at home though for one more day because of my skin, but tommorrow I'm finally gonna put some makeup on and go to Prague for my bridesmaids dresses fitting. Can't wait for that! Anyways if you're interested about the food up there:
smoothie: blueberries, strawberries, avocado, acaí powder, coconut creamer (powder), tbsp peanut butter, Alnatura rice milk
Alnatura berry muesli mix + almond yoghurt from Nemleko
Alnatura whole grain rye bread with flaxseeds, avocado, pink himalayan salt, hemp seeds
(not sponsored by Alnatura unfortunately even though it looks like it is:D)
In February I really want to focus on my Youtube channel and sometimes I'm gonna do What I eat in a day videos, or at least show you what I usually eat in my vlogs because there's never enough healthy food inspiration, am I right? Enjoy the rest of your day, hugs!