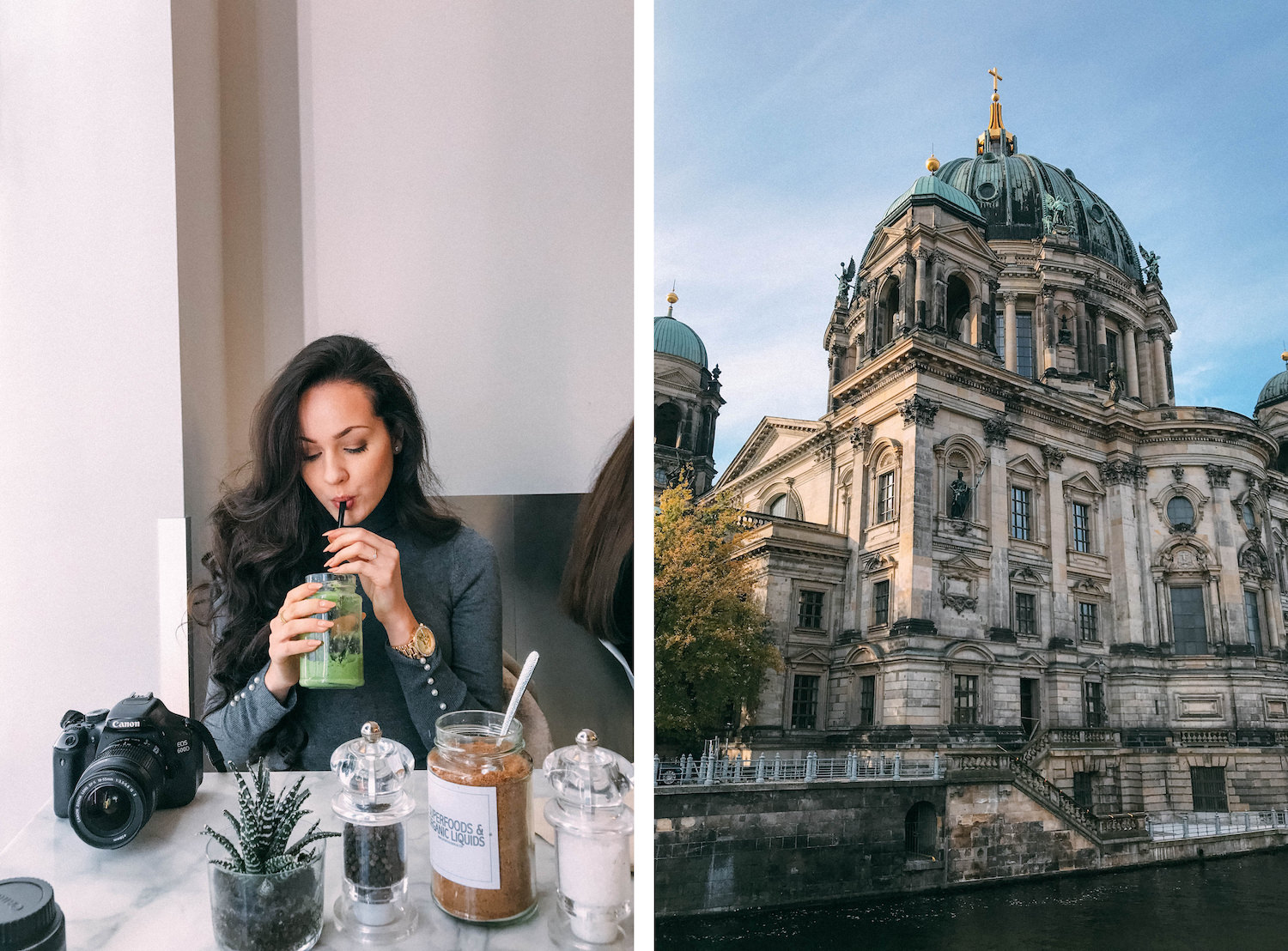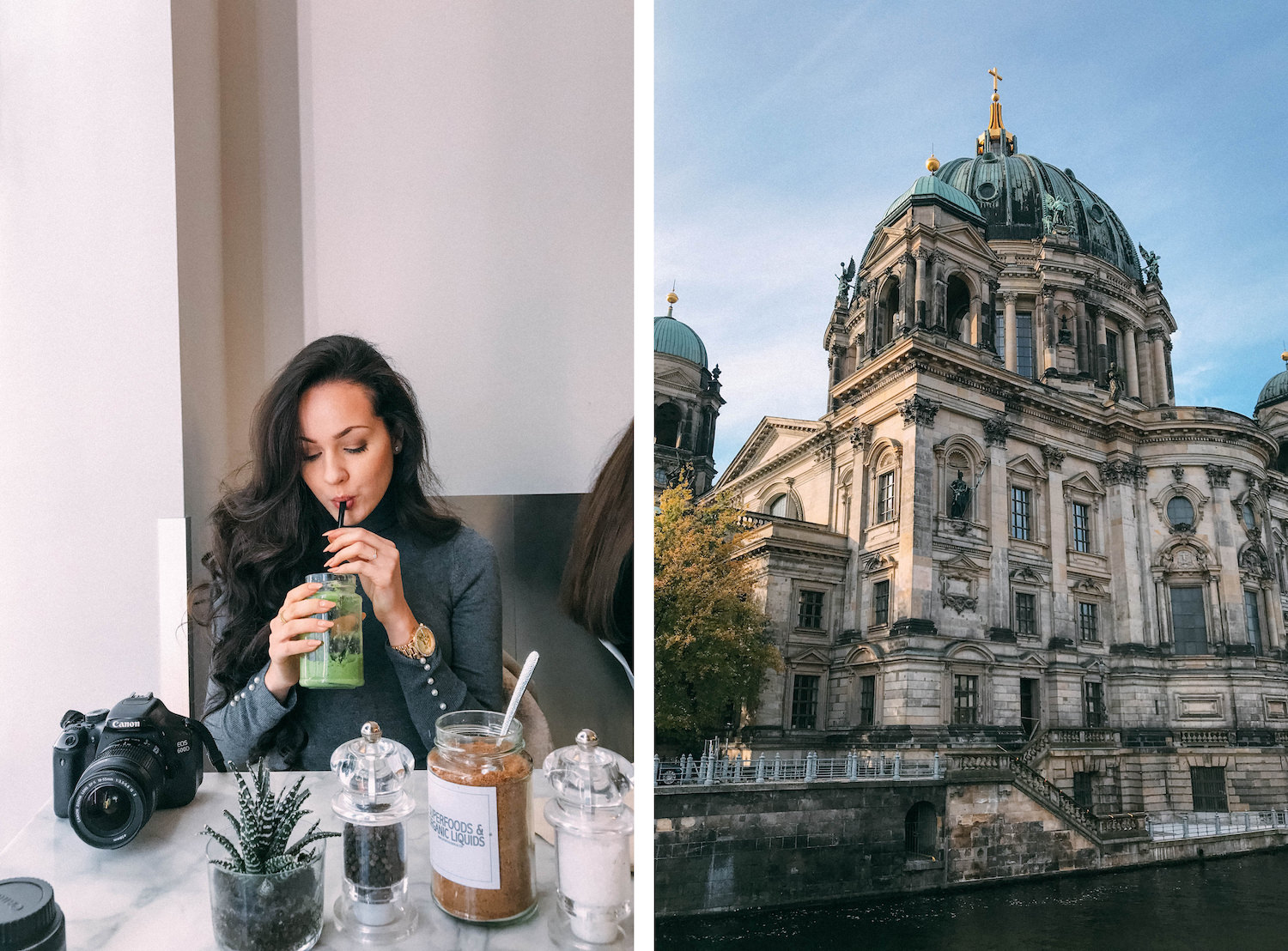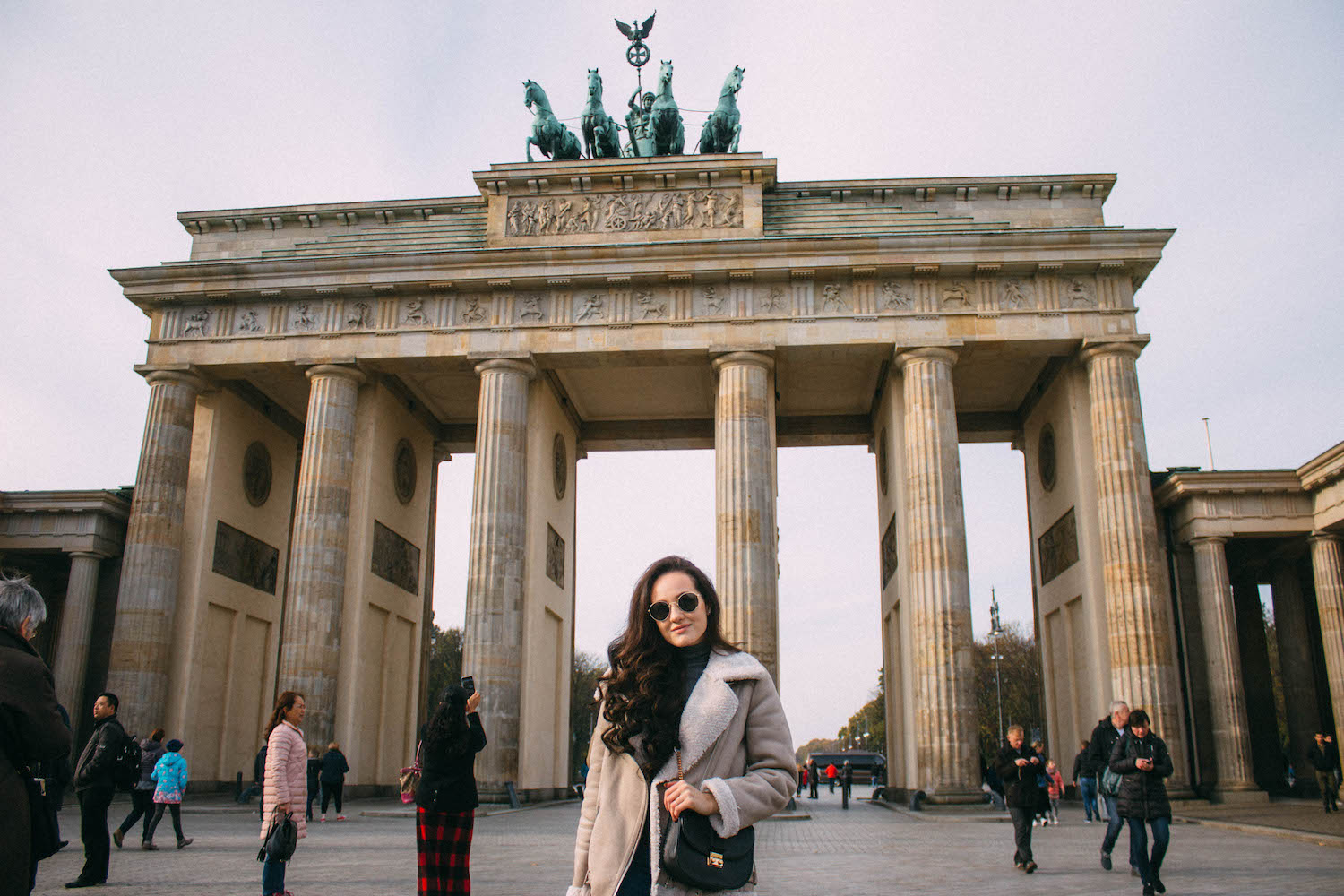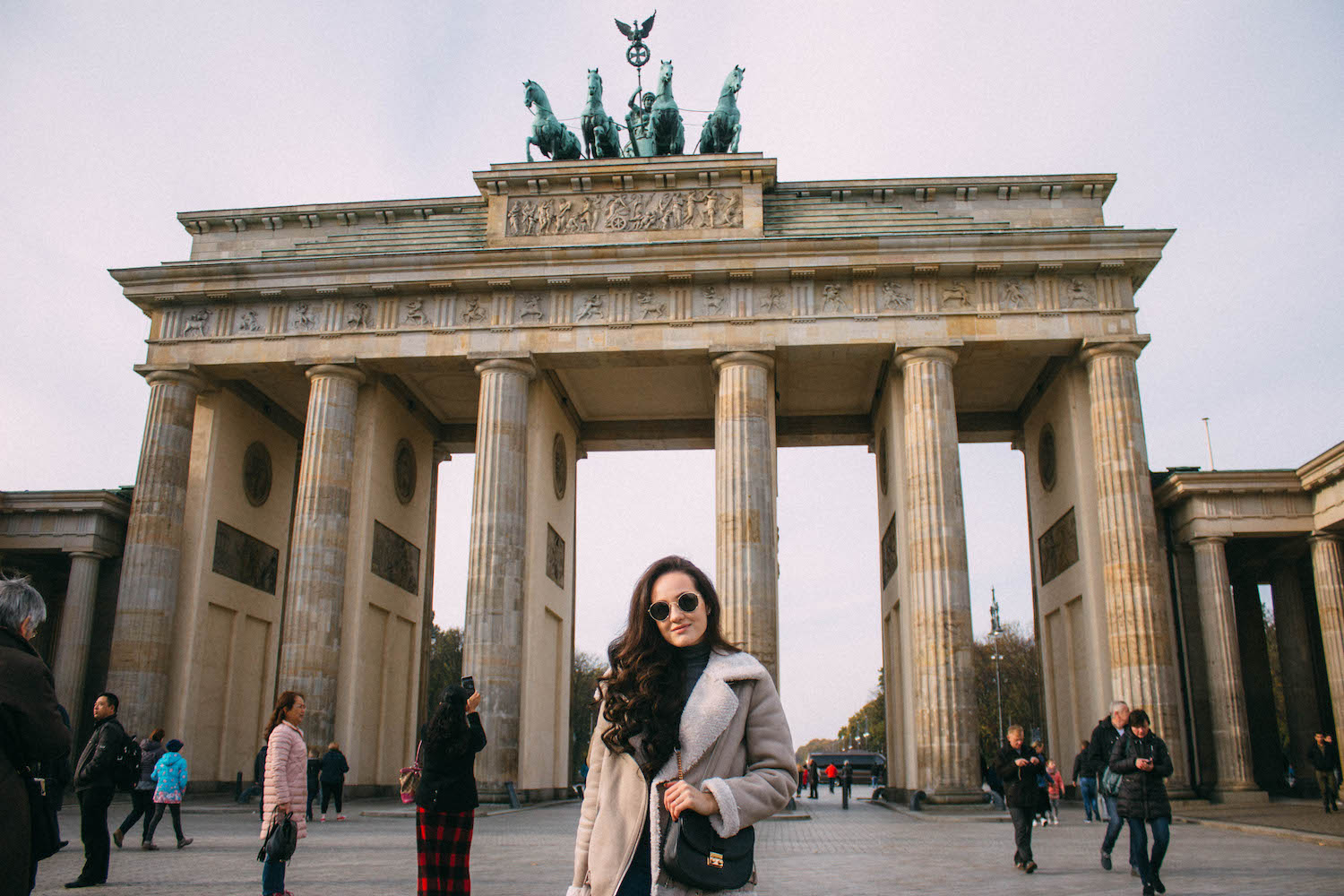 Před chvílí jsem dorazila domů z našeho úžasného výletu, vychutnala jsem si vařící vanu a teď už konečně sedím s nohama nahoře, na obličeji mám čistící masku a z posledních sil smolím tenhle článek. Mimochodem, když jsem přijela, doma bylo uklizeno, nakoupeno, navařeno, napečeno! – potřebuje mě ten chlap vůbec k něčemu? 😀 Hlavně, že když jsem doma, jeho práce obvykle začíná a končí tím, že dá nádobí do myčky – a já to po něm přerovnávám. Ne, je to samozřejmě miláček <3 Teď už ale zpátky k sobotě, což byl náš jediný celý den v Berlíně, a proto jsme si ho užily na maximum a od rána do večera chodily po městě.
Naší první zastávkou byl Židovský památník, ta atmosféra tam je prostě nepopsatelná. Odtud jsme vyrazily k Braniburské bráně a budově Říšského sněmu. Při cestě na Muzejní ostrov jsme zabloudily i do obchůdku s vánočními dekoracemi, kde jsem si chytře koupila dva krásné balící papíry a celý zbytek dne s nimi chodila po městě 😀 Ale stálo to za to! Prošly jsme se ještě k Berlínskému dómu a potom vyrazily na oběd, který jste viděli ve včerejším článku.
Po obědě jsme se šly mrknout do sekáče, kde si stejně nikdy nic nekupuju (neumím to), ale Terka je v tom mistr a vždycky si najde něco hezkého. Pokračovaly jsme na Alexanderplatz a odtud na pozdní kafe do What do you fancy love. Když jsme odcházely, už se stmívalo, navíc jsme už byly dost uťapané, takže jsme si udělaly poslední zastávku na Hackesche Hofe a jely zpátky. No a jak jsme strávily dnešek se dozvíte zase příště, já už běžím spát! xx
---
I arrived back home a while ago, I enjoyed a nice hot bath and now I'm finnally lying on the couch with a cleansing face mask on and writing this blog post. By the way, when I got home, everything was clean, the fridge was full, dinner was done and a banana bread was baking – am I still a part of this household or what? 😀 But no, he's the sweetest <3 Now let's go back to Saturday which was our only full day in Berlin and we enjoyed it to the fullest.
Our first stop was the Holocaust Memorial, the atmosphere of this place is just indescribable. Then we went to the Brandenburg gate and the Reichstag building. On our way to the Museum Island we spotted a cute shop with Christmas decorations and I made the clever decision to buy two wrapping papers and I was walking with them in my hands for the rest of the day 😀 But it was worth it! We also went to the Berlin Cathedral and then went for lunch, you saw the photos from it yesterday.
After lunch we went to a second hand where I never shop (I just don't know how to do it) but Teri is a pro and she always finds some nice pieces. Then we went to Alexanderplatz and then stopped by What do you fancy love? for a cup of coffee. It was already a bit dark outside when we finished our coffees and we were also a bit tired, so we decided to make ona last stop at Hackesche Hofe and went back home. And next time I'll show you what did we do today. I'm finally gonna go to bed now! xx