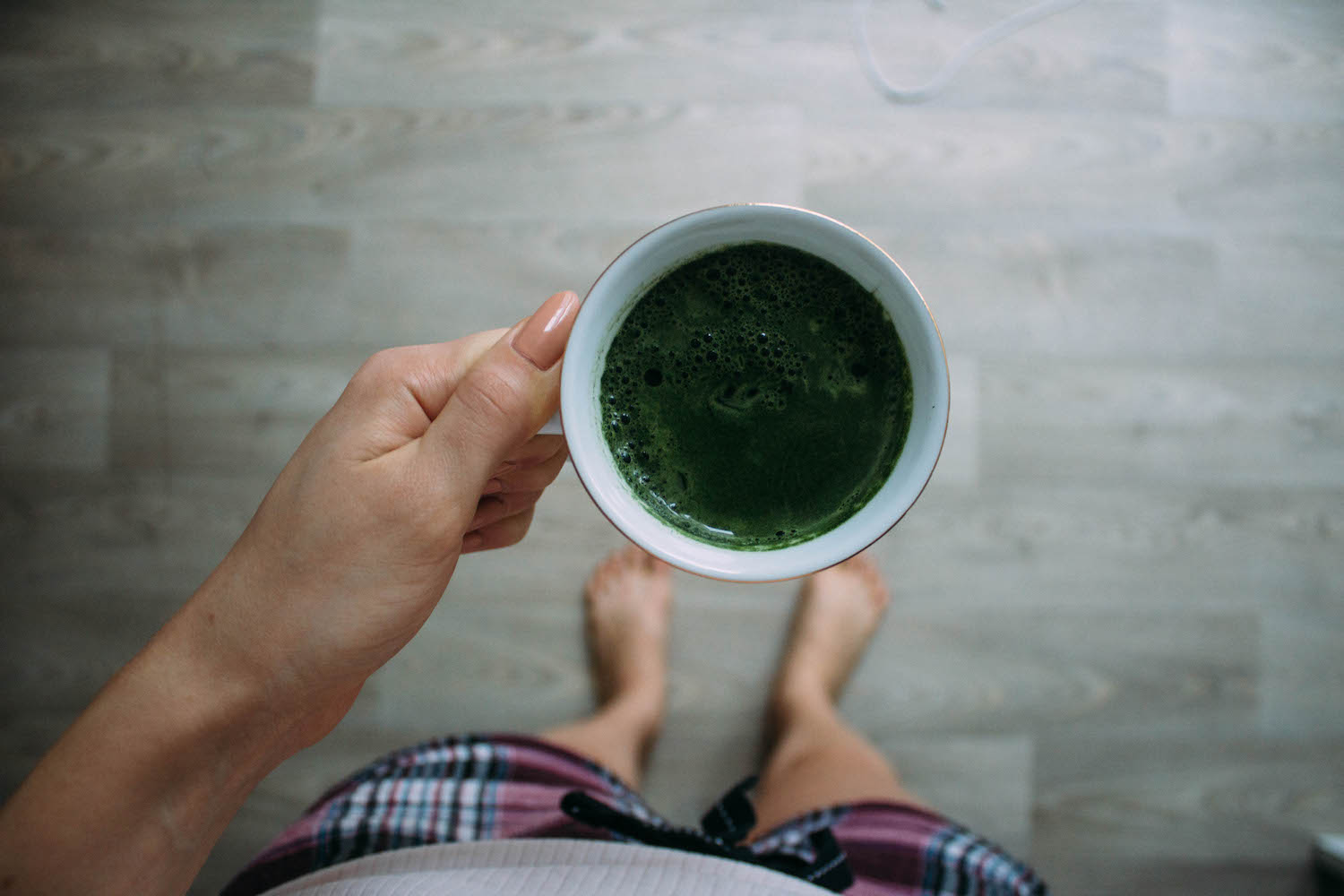 Lately I started drinking barley grass in the morning. It's such a good start of the day, you know that I love everything green because it's literally the best what you can put into your body and barley grass has so many health benefits. The taste is okay (much better than spirulina, I love it in my smoothies but it's disgusting by itself :D) and I've been really enjoying it so far.
// Poslední dobou začínám každé ráno se zeleným ječmenem. Asi už víte, že miluju všechno zelené, je to to nejlepší, co si do těla můžete dát, a mladý ječmen má ohromné množství prospěšných látek pro vaše zdraví. Chutná to celkem dobře (rozhodně líp než spirulina, mám jí ráda ve smoothies, ale samotná je fakt hnus :D) a vážně jsem si to moc oblíbila.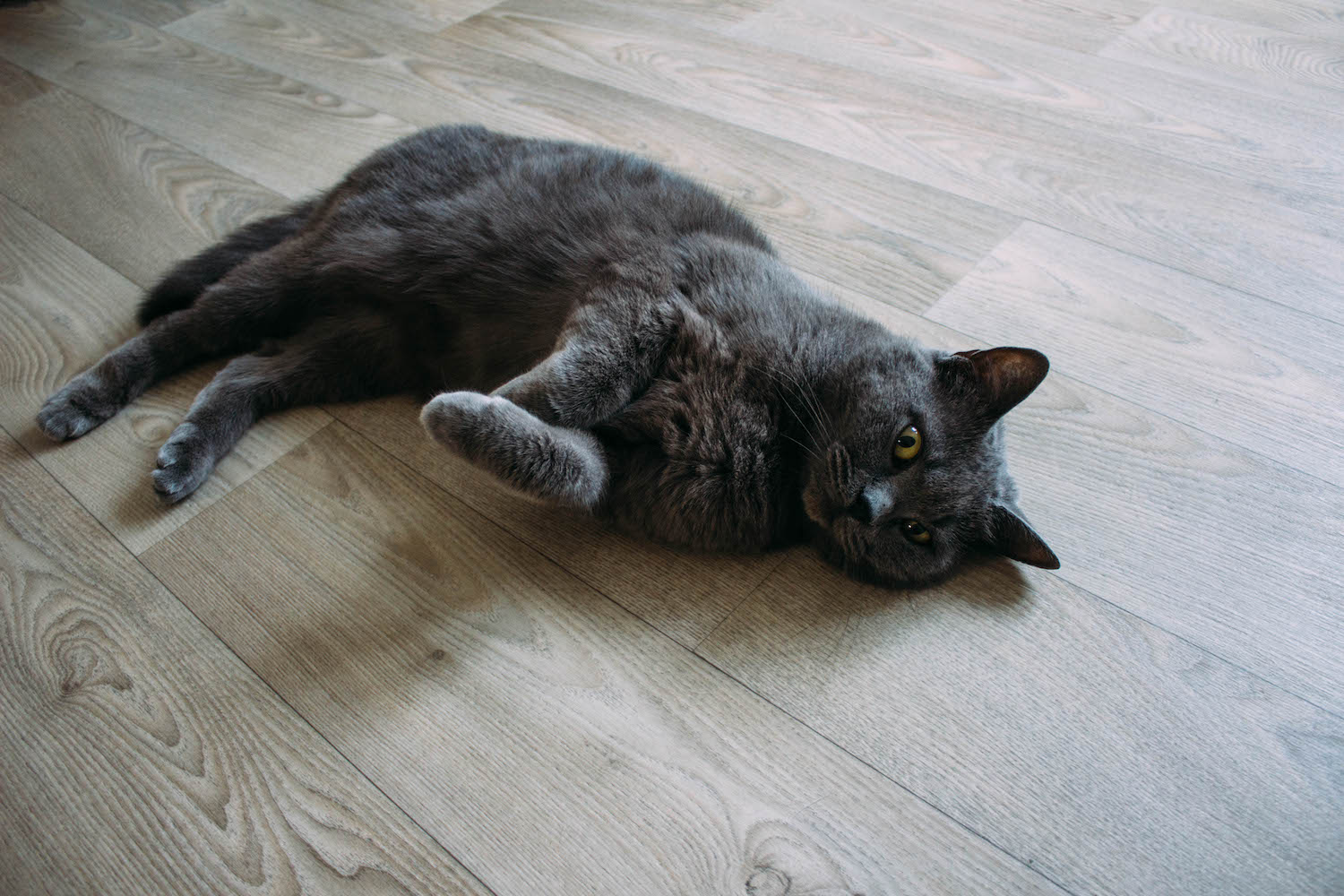 I usually wake up like an hour before my boyfriend, so Sofi is making me a company. Since we took her here she wants to cuddle all the time, she's our little baby. She would be absolutely perfect if she wasn't meowing at five in the morning 😀
// Většinou vstávám tak o hodinu dřív než přítel, takže mi dělá společnost Sofinka. Od té doby, co jsme si ji sem vzali, je neuvěřitelně mazlivá a je to prostě náš miláček. Kdyby každý den v 5 ráno nemňoukala, byla by dokonalá 😀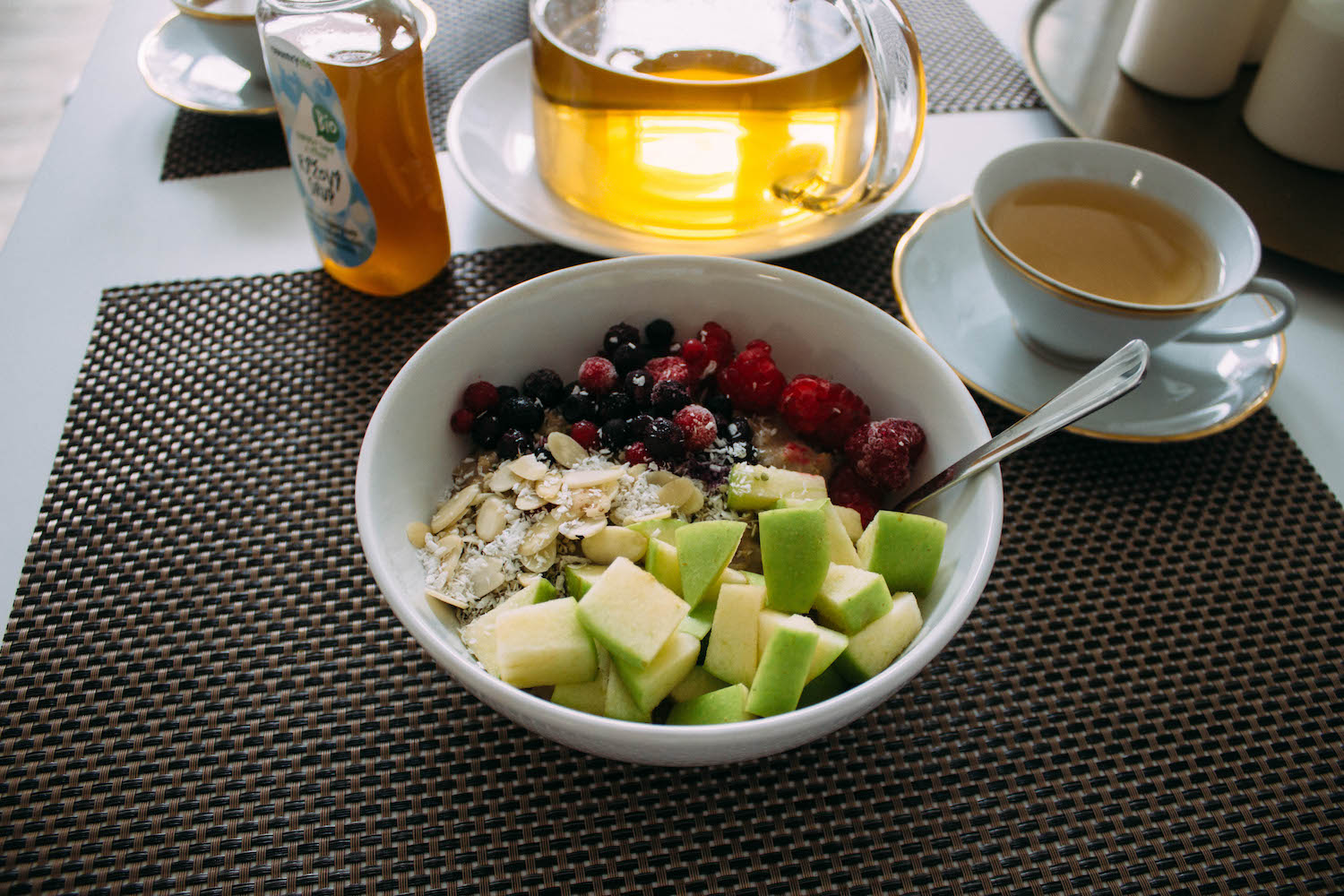 Breakfast timee! Aka my favorite time of the day. I made oatmeal with fruit, almonds and some shreded coconut. And green tea of course!
// Snídaněěě! Moje nejoblíbenější část dne. Udělala jsem ovesnou kaši s ovocem, mandlemi a strouhaným kokosem. A samozřejmě nesmí chybět zelený čaj!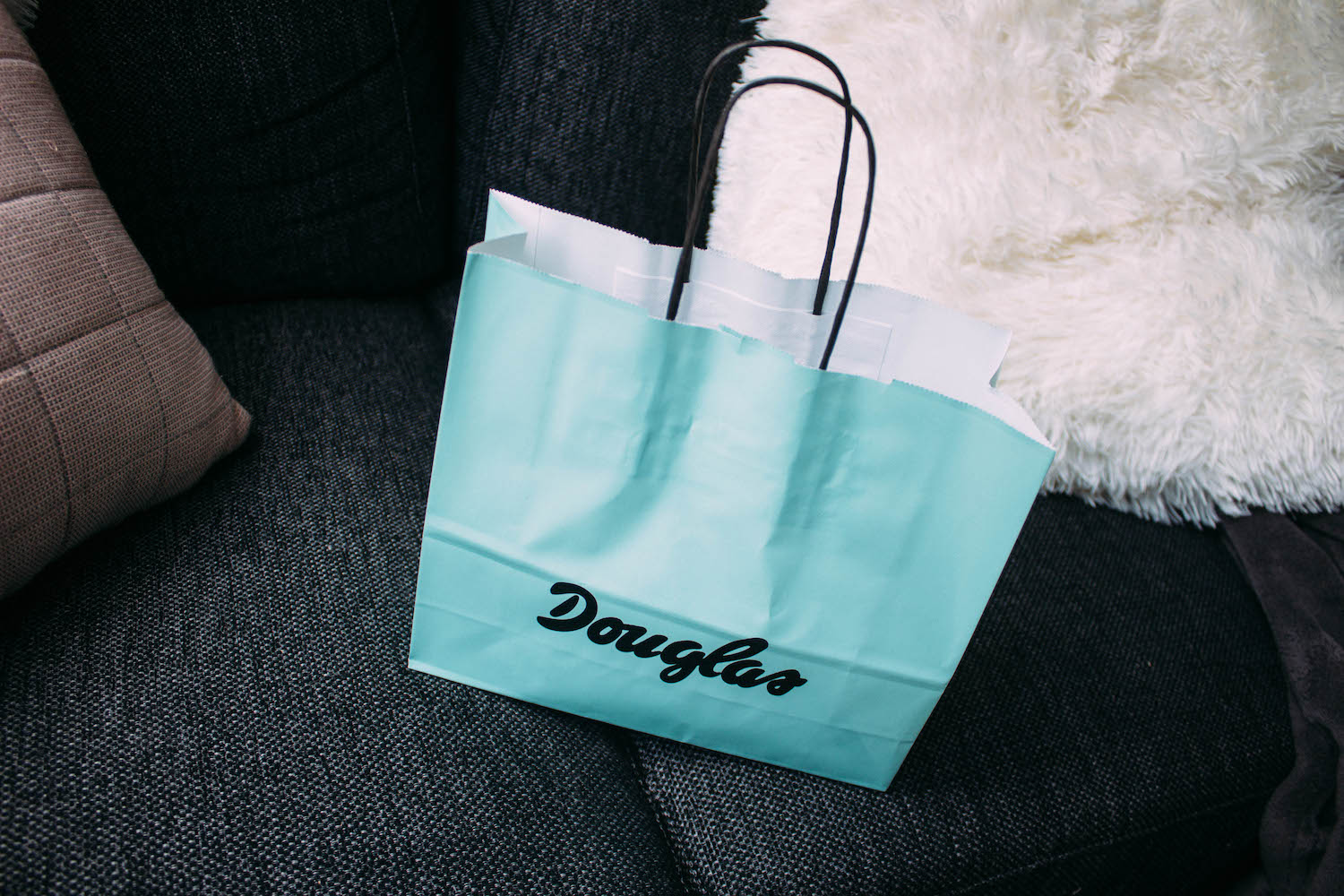 Then I put some makeup on, got dressed and went to Douglas. I needed some skincare products, you'll see them at the end of this post.
// Potom jsem se namalovala, oblékla a vyrazila do Douglasu. Potřebovala jsem nějaké produkty na pleť, uvidíte je na konci článku.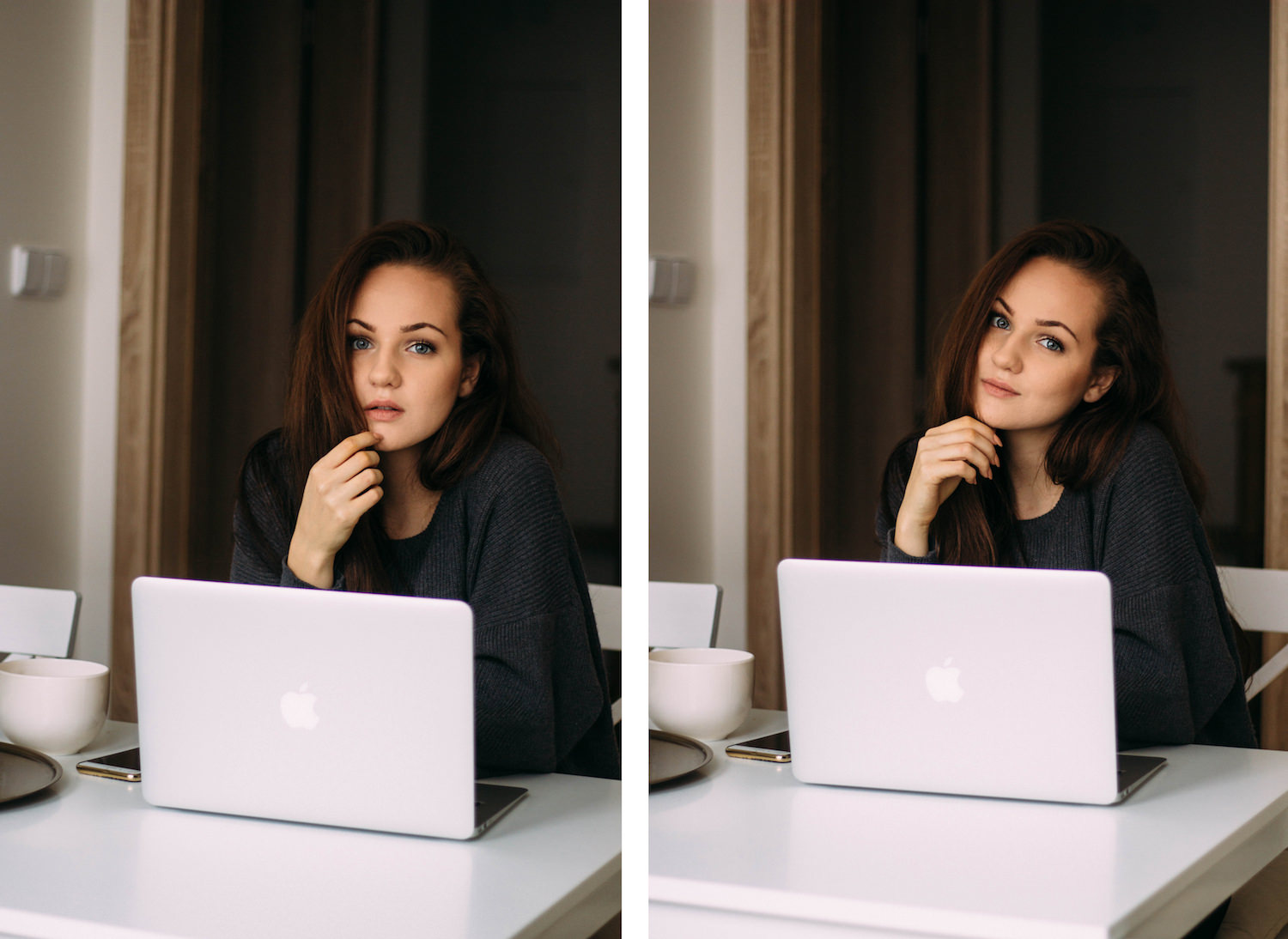 When I came back home, I made some lunch and worked on my laptop for a few hours. Yes, I work on Saturdays. And on Sundays too hehe!
// Když jsem přišla zpátky domů, udělala jsem oběd a pár hodin pracovala. Ano, pracuju i v sobotu. A v neděli taky hehe!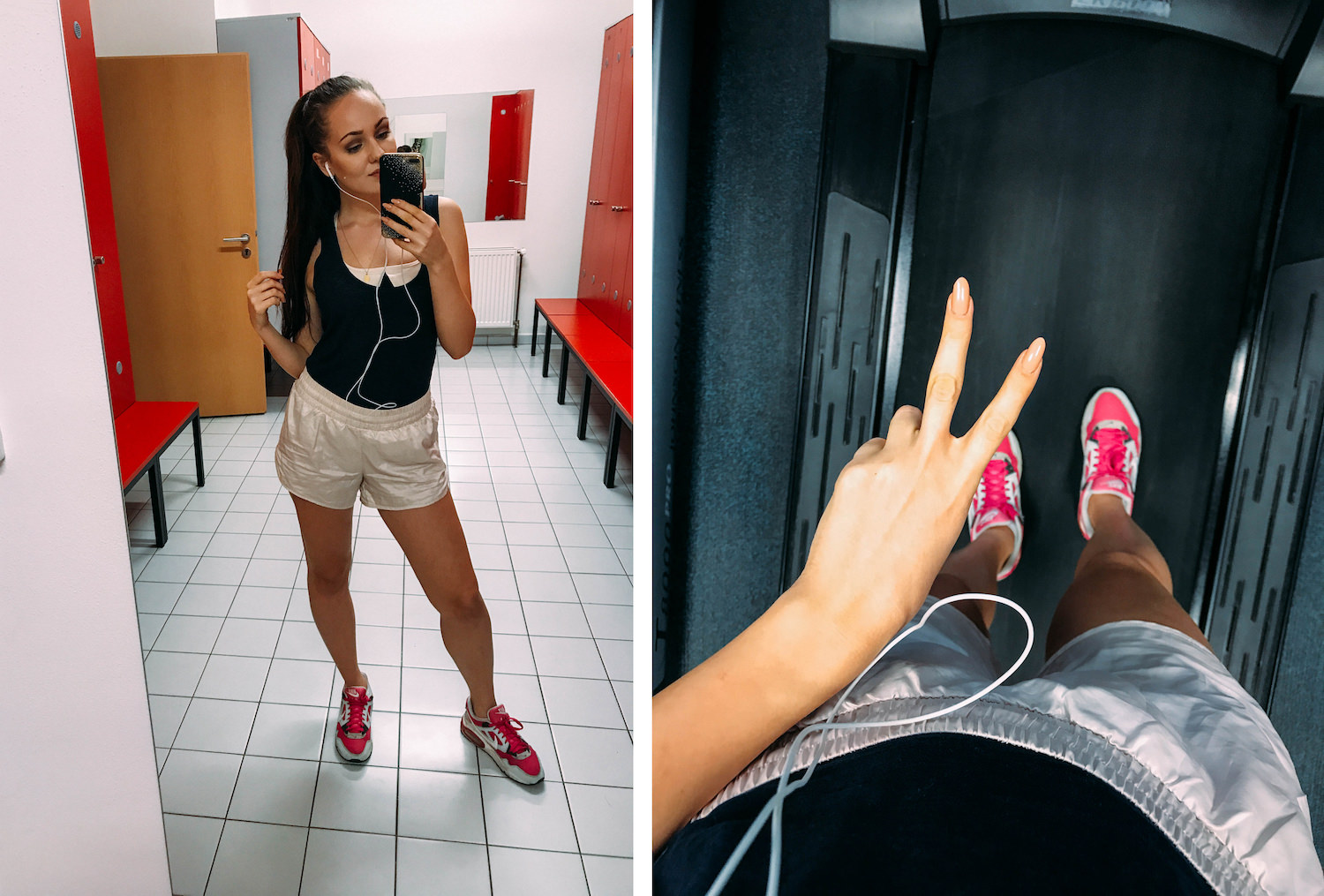 Then it was time to hit the gym! I haven't been there for a while (I usually workout at home) so it felt great to do some cardio on a treadmill. I was running/fast walking with incline for about 50 minutes while I was listening to an audio book from Tony Robins. After the workout we went to buy some groceries.
// Potom jsme vyrazili do fitka! Nebyla jsem tam docela dlouho (většinou cvičím doma), takže jsem si užila kardio na páse. Asi 50 minut jsem běžela/rychle chodila do kopce, a přitom jsem poslouchala audioknihu od Tonyho Robinse. Po cvičení jsme jeli ještě nakoupit zásoby jídla na týden.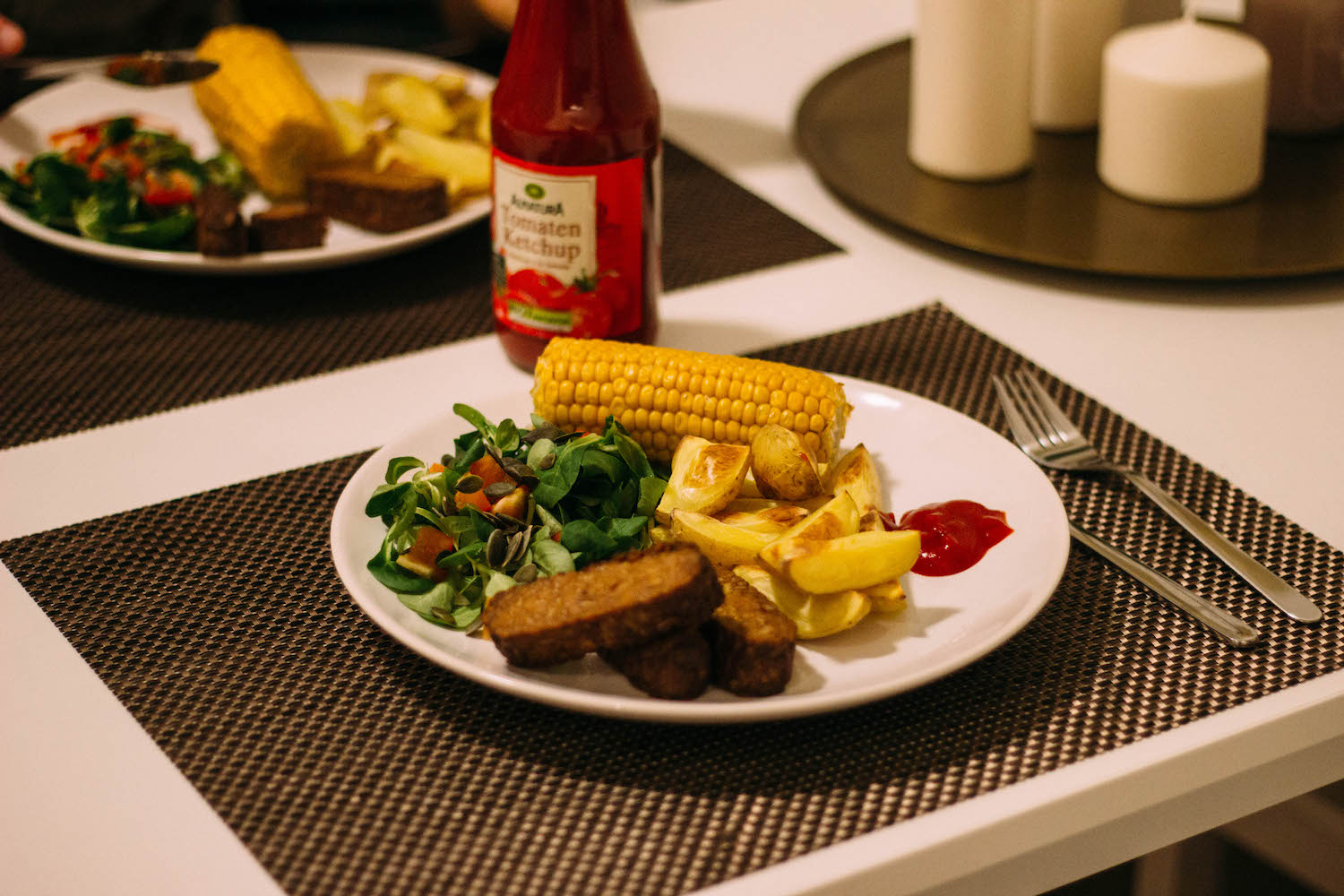 This is what I made for dinner, one of our favorites go-to meals. Smoked tempeh, baked potatoes, corn, some greens with red pepper, pumpkin seeds and our favorite ketchup from Alnatura.
// K večeři jsem udělala jedno z našich oblíbených go-to jídel – uzený tempeh, pečené brambory, kukuřice, polníček s paprikou a dýňovými semínky a nejlepší kečup od Alnatury.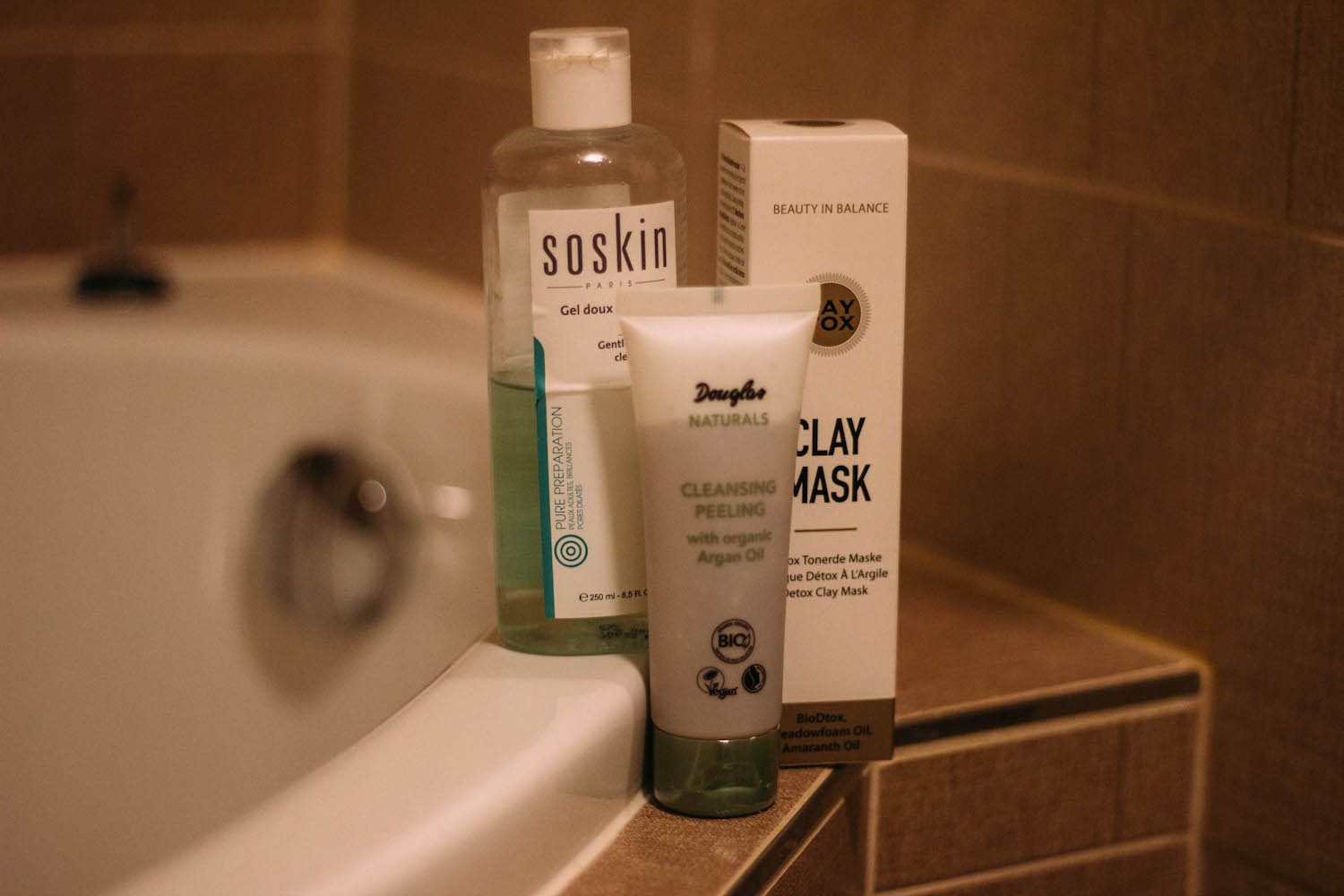 Evening at home spa! I bought the peeling and the mask today as I told you so I'll try it a few times and then I'll let you know what I think about them.
// Večerní domácí kosmetika! Peeling a masku jsem si koupila dnes ráno, párkrát je vyzkouším a dám vám vědět, jaké jsou.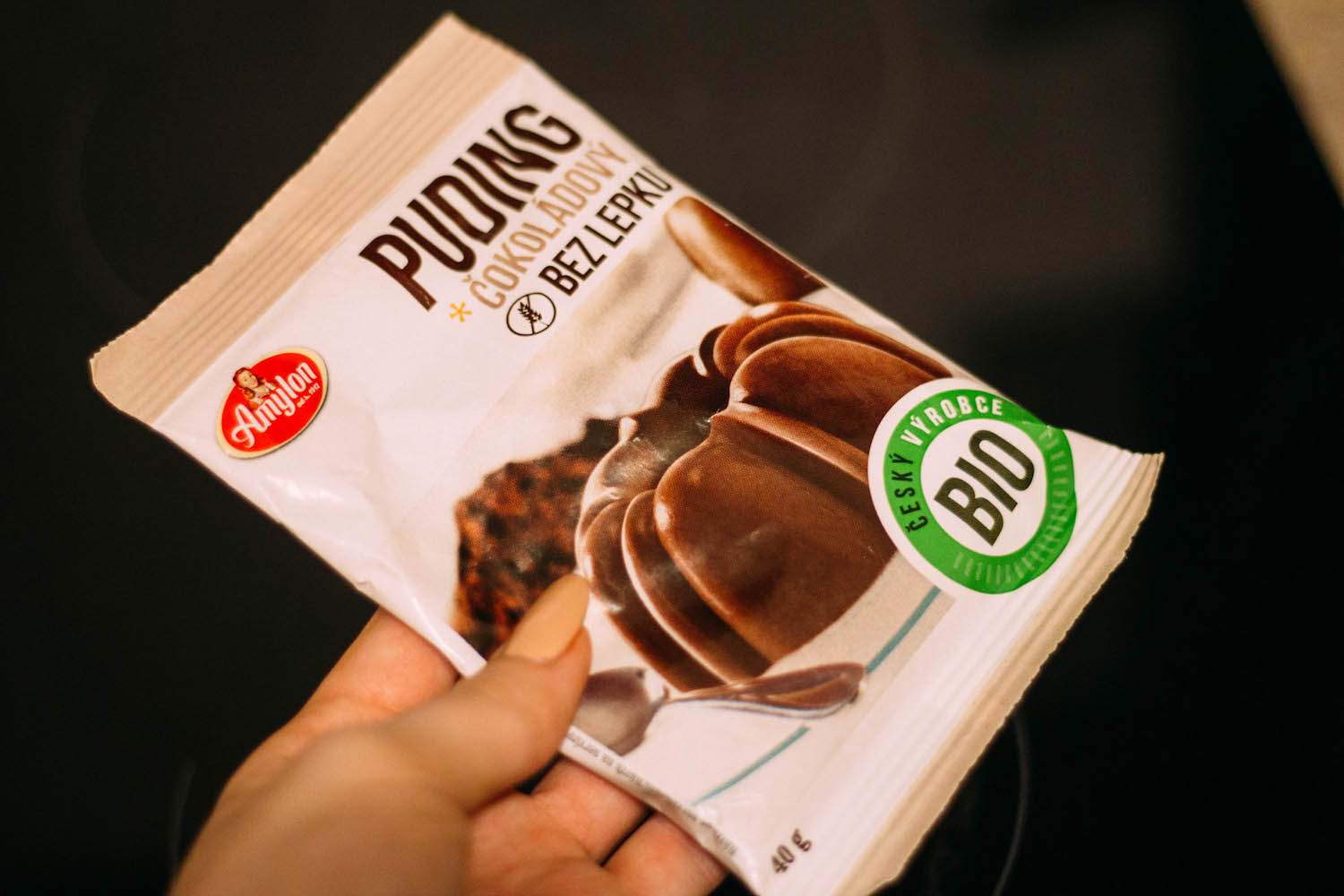 And the sweet end of this Saturday – chocolate puding! We've tried the vanilla one and we love it so we bought the chocolate one today as well. I made it with rice milk and some agave syrup and it was absolutely delicious. And that was my day, kinda usual Saturday for me. I also want to say a big thank you for your comments on my latest post, I really appreciate how understanging and supportive you are. You wrote that you enjoy my daily posts so here you have it! Hope you had a lovely Saturday. Hugs!
// A sladká tečka na konec dne – čokoládový puding! Od téhle české značky jsme už několikrát zkusili vanilkový a moc nám chutnal, takže jsme dneska vzali i čokoládový. Udělala jsem ho s rýžovým mlékem a agáve sirupem a bylo to vynikající! Tak to byl můj den, více méně moje obvyklá sobota. Chci vám ještě mockrát poděkovat za vaše komentáře u minulého příspěvku, vážně moc si vážím toho, jak chápaví a podporující jste. Psali jste, že máte nejradši moje každodenní články, tak snad jste si ten dnešní užili. Doufám, že jste měli krásnou sobotu. Pusu!