I'm spending my Saturday evening chilling on the couch, so I thought I could show you some photos that I've been saving as an inspiration for our wedding! I'm gonna do a few separate posts because it would be soo long since there are so many different categories. The first is a color theme, I deffinitely want to use these kinds of shades of pink, maybe some golden details and of course white. The wedding itself will be a mix of elegant and romantic (especially at the ceremony) and a little bit of rustic boho vibes with lots of fairy lights (the party).
// Sobotní večer trávím odpočinkem na gauči, tak mě napadlo, že bych mohla dát dohromady pár fotek, které se mi nahromadily jako inspirace na naši svatbu! Určitě takový článek napíšu minimálně ještě jeden, protože je toho tolik, že by se mi to do jednoho nevešlo. Jako první zmíním barvy – líbily by se mi různé odstíny růžové, možná nějaké zlaté detaily a samozřejmě bílá. Svatba celkově bude takový mix elegantní a romantické (především obřad) s trochou rustikálna a boho se spoustou světýlek (na hostině).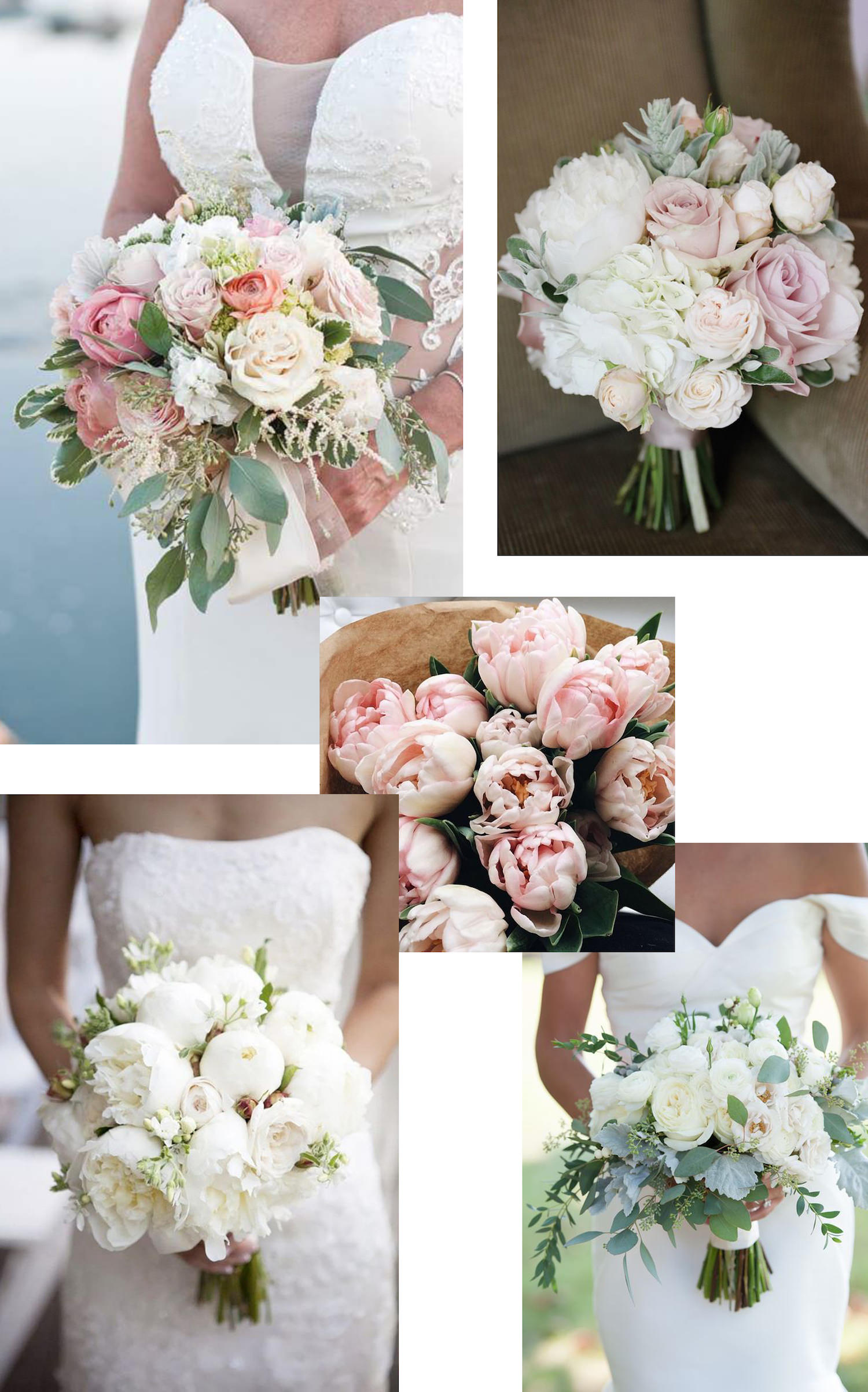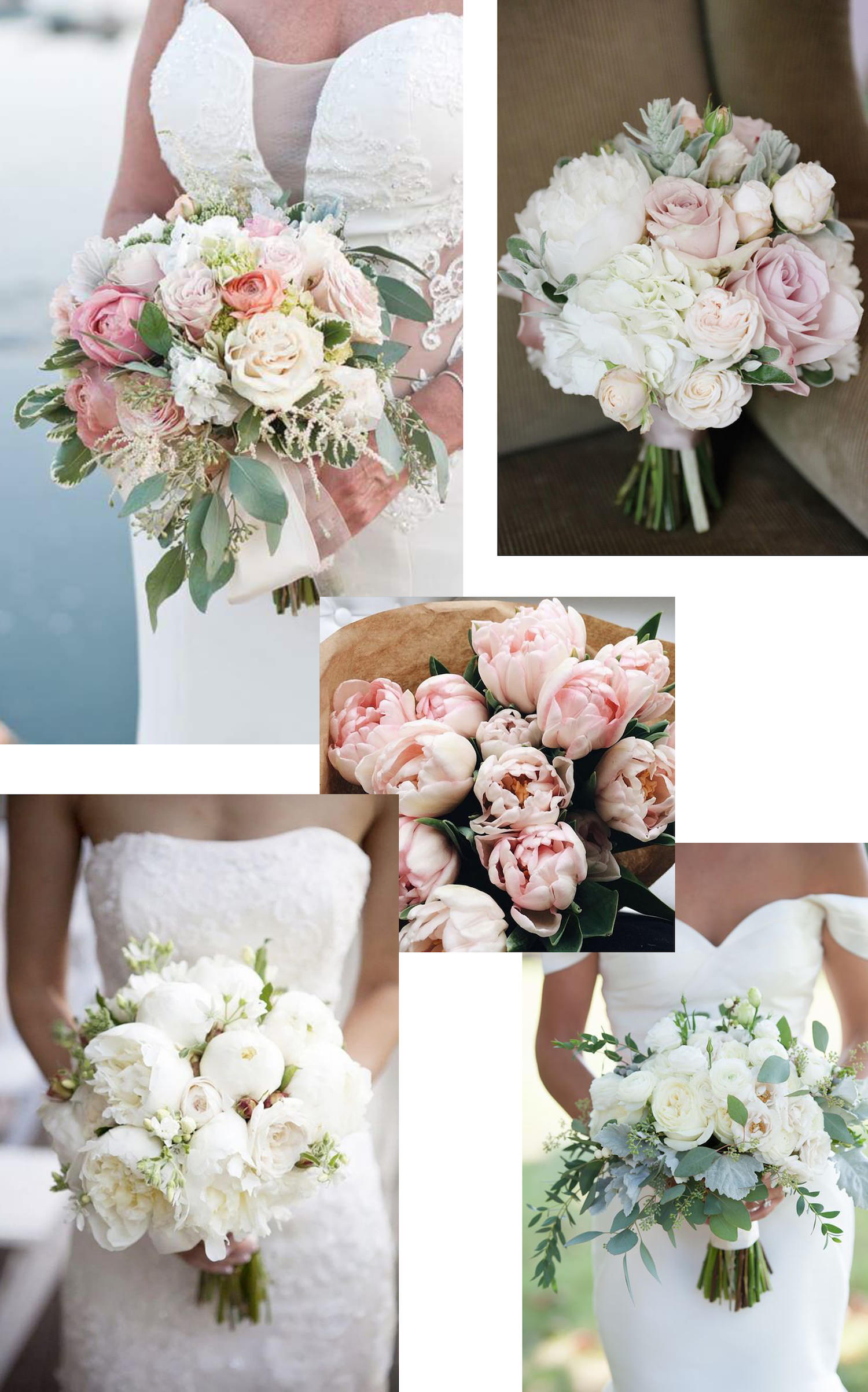 Flowers are one of the most important things. I've always wanted to have peonies, they're my favorite, but when I was going through Pinterest, I saw a lot of these mixed bouquets where are also roses and other flowers with a little bit of green (sorry I suck at describing these things:D) and I think it looks amazing.
// Květiny jsou jednou z nejdůležitějších věcí, já jsem vždycky snila o pivoňkách, jsou moje nejoblíbenější, ale když jsem procházela Pinterest, byl plný těhle mixovaných pugétů s růžemi a trochou zeleného (pardón, tohle popisování mi moc nejde:D) a podle mě to vypadá nádherně.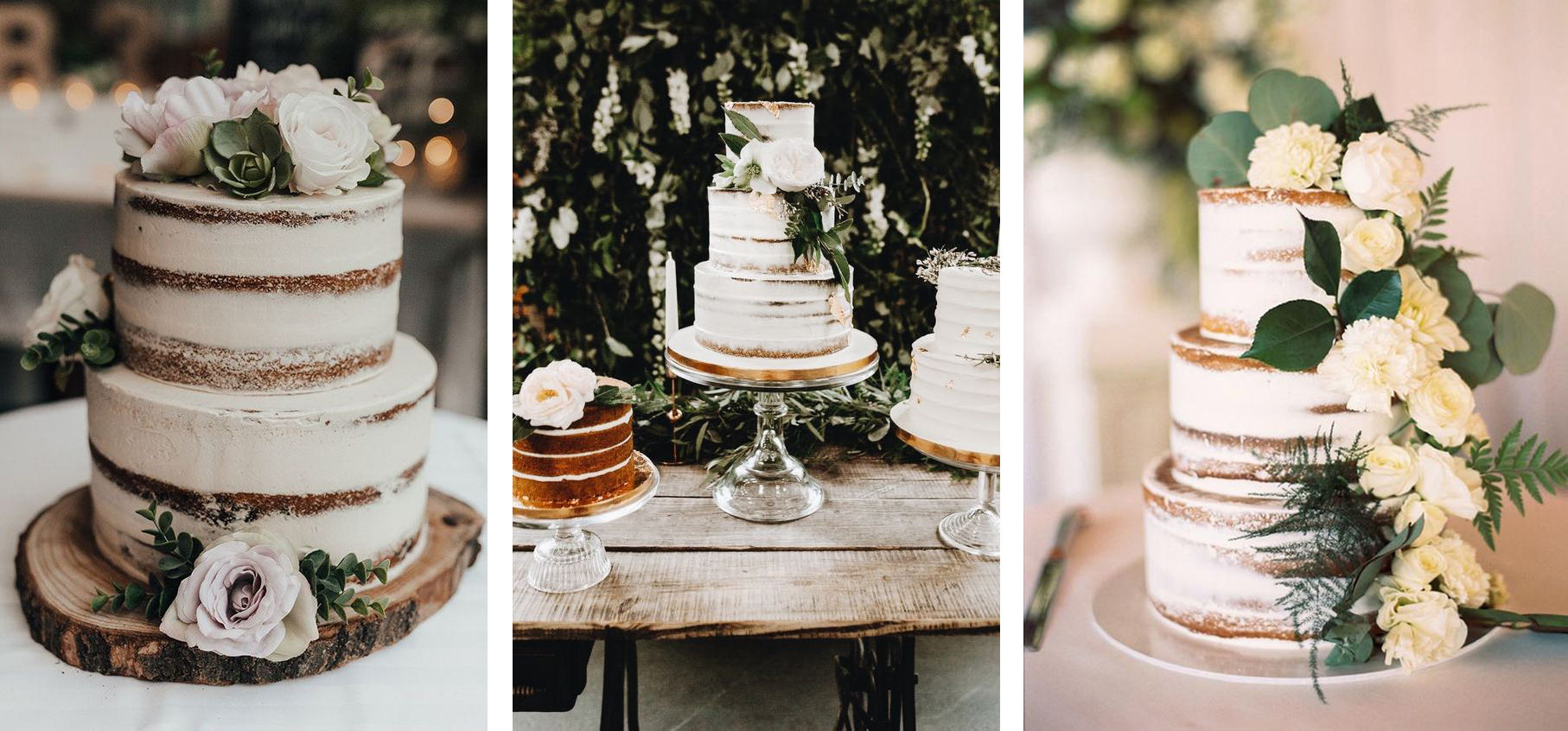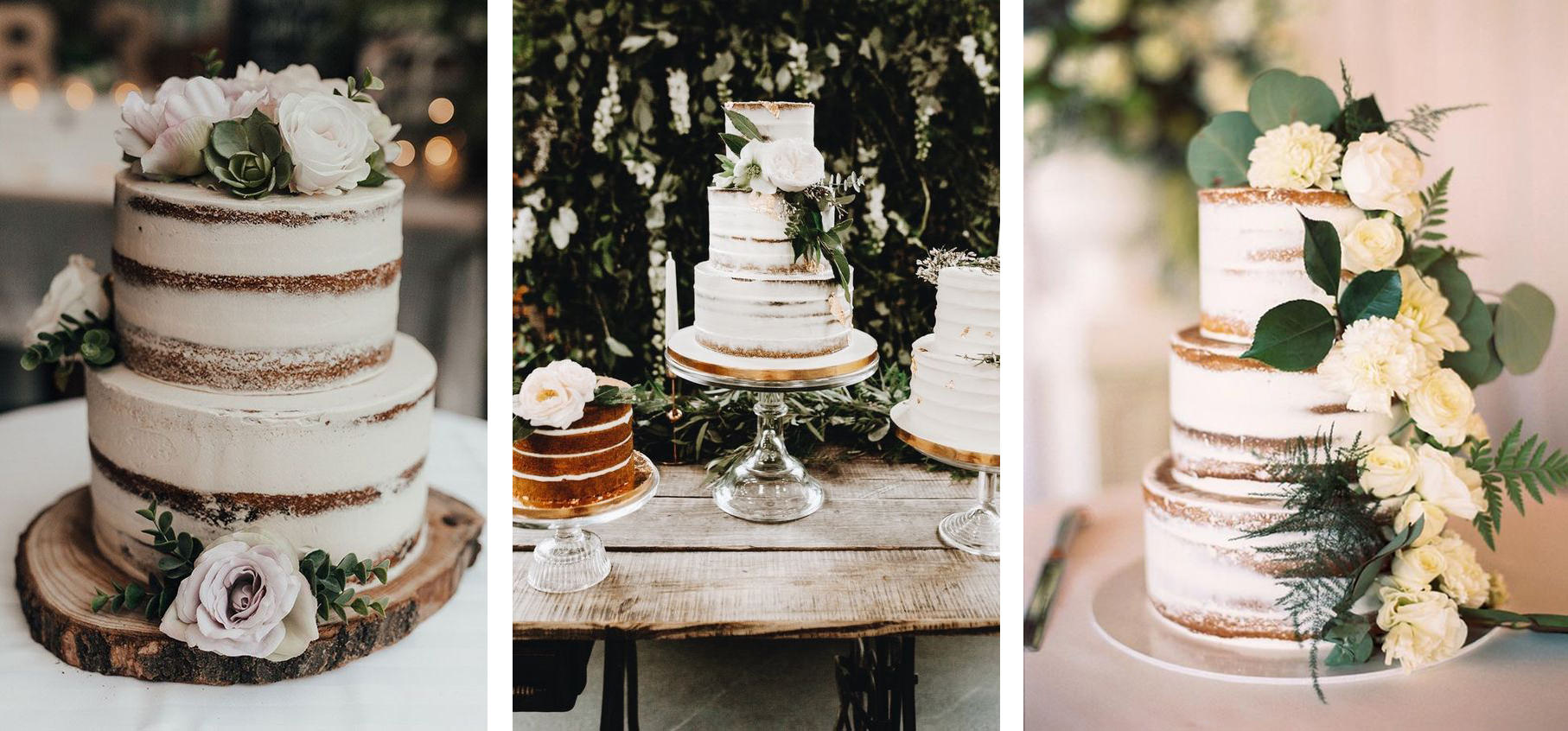 We fell in love with these "naked" cakes with some flowers. We would probably prefer a chocolate cake so we'll se if it would be possible to have a dark base with some white cream on top.
// S přítelem jsme se zamilovali do těhle "nahých" dortů s květinovými ozdobami. Nejraději bychom měli ale čokoládový dort, takže uvidíme, jestli půjde mít kakaový základ s nějakým bílým krémem jenom na vrchu.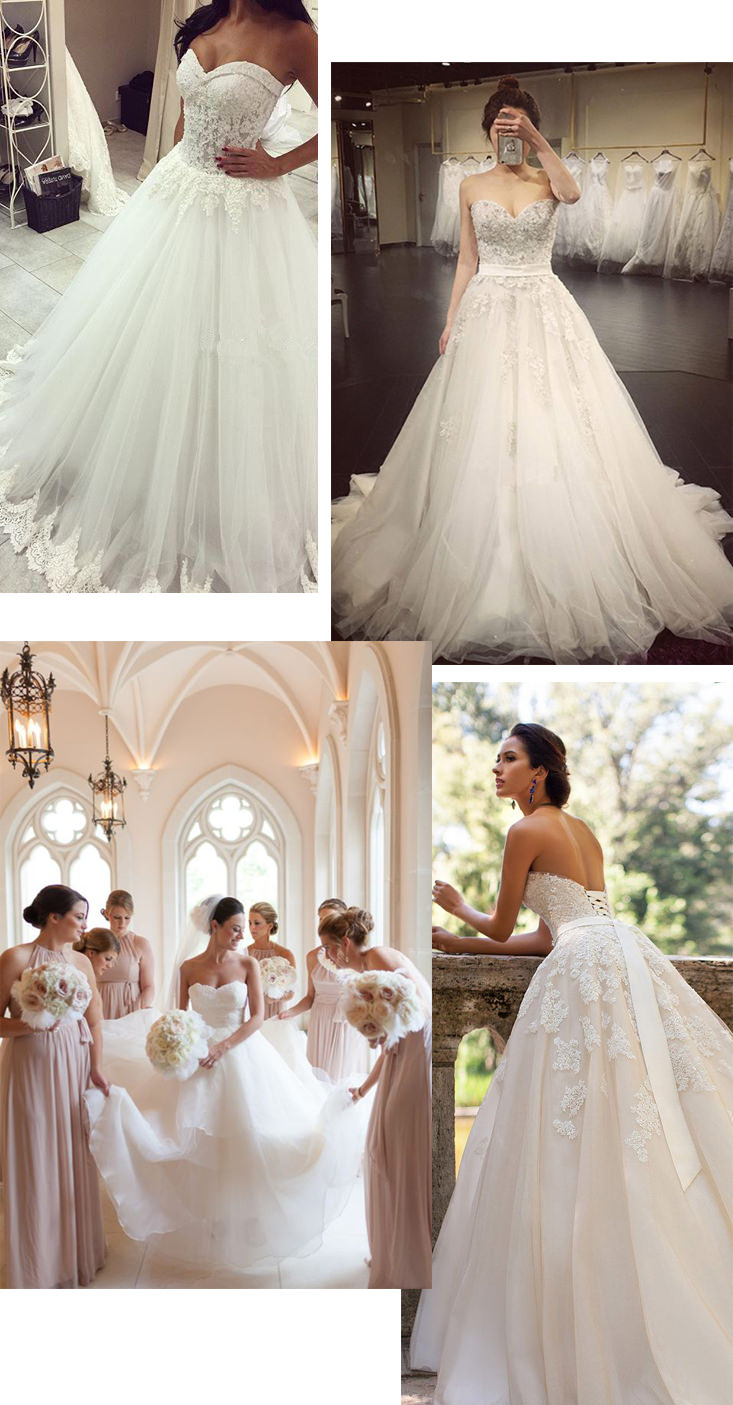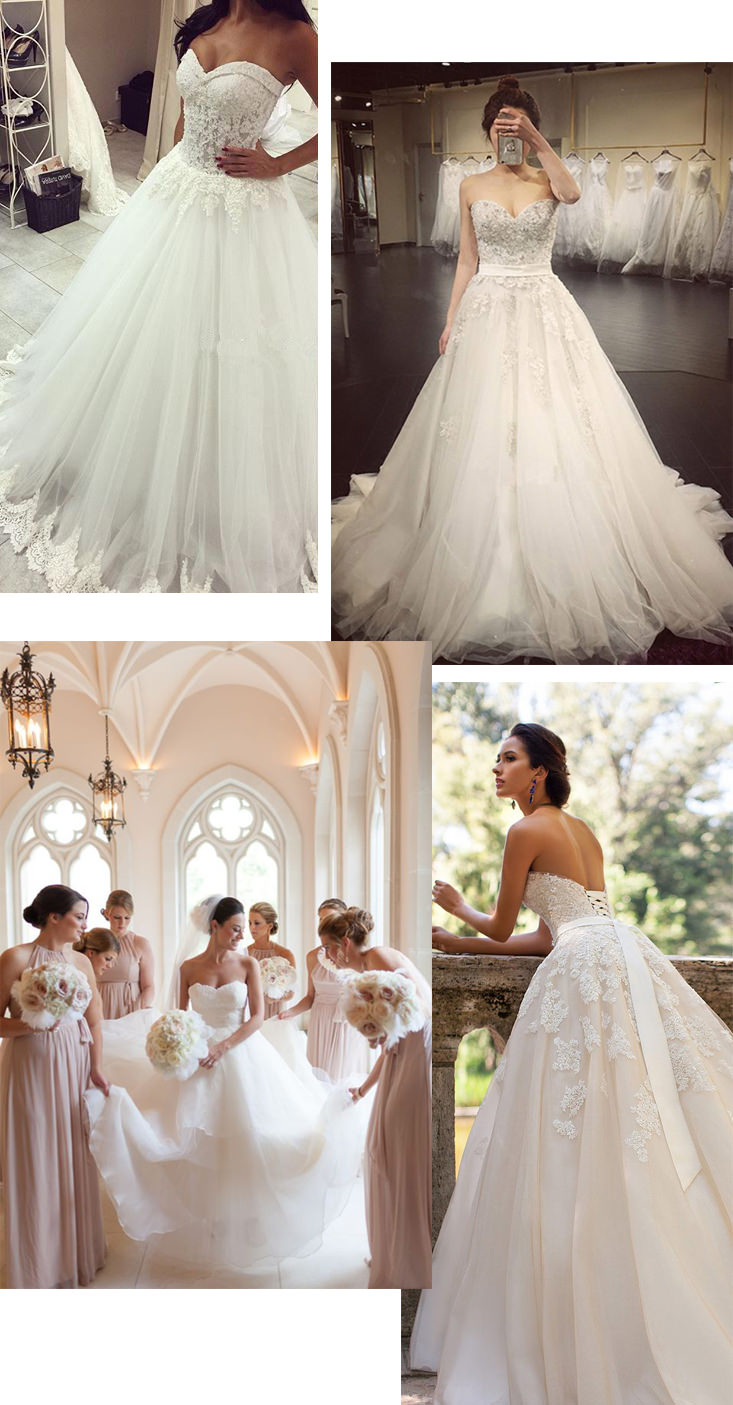 I'm sure that the most of you want to know about what kind of wedding dress I want. Since I was a little girl I've wanted to get married in a strapless white dress with tulle skirt. I would love to have some lace on it as well. I'm sure I'll find the perfect dress and that I'll have the feeling that it's the one for me once I put it on.
// Většinu z vás určitě zajímá, jaké svatební šaty chci. Už jako malá holčička jsem snila o bílých šatech bez ramínek s tylovou sukní. Líbilo by se mi, kdyby byly zdobené krajkou. Určitě ty svoje dokonalé šaty poznám, až si je vyzkouším.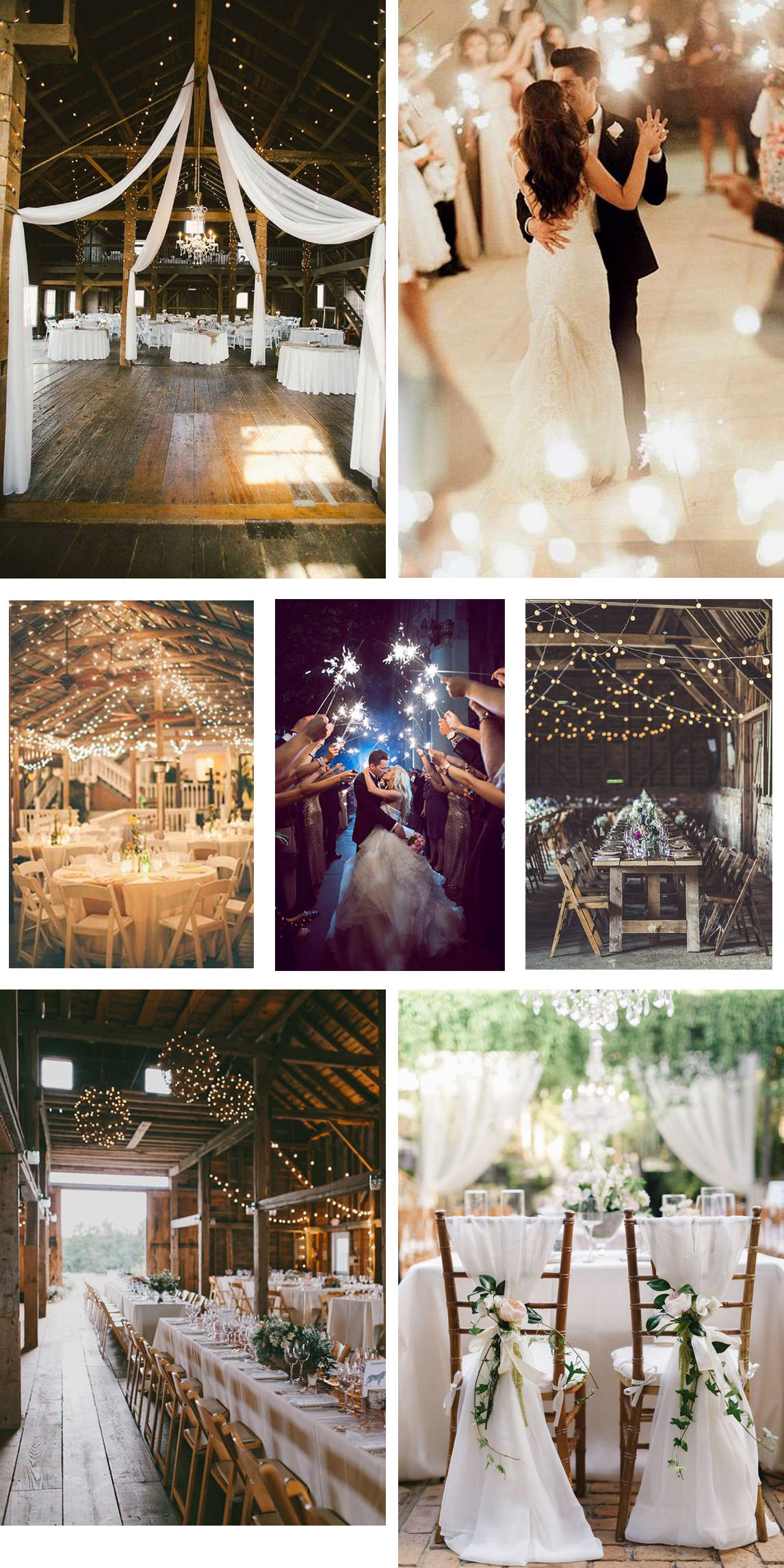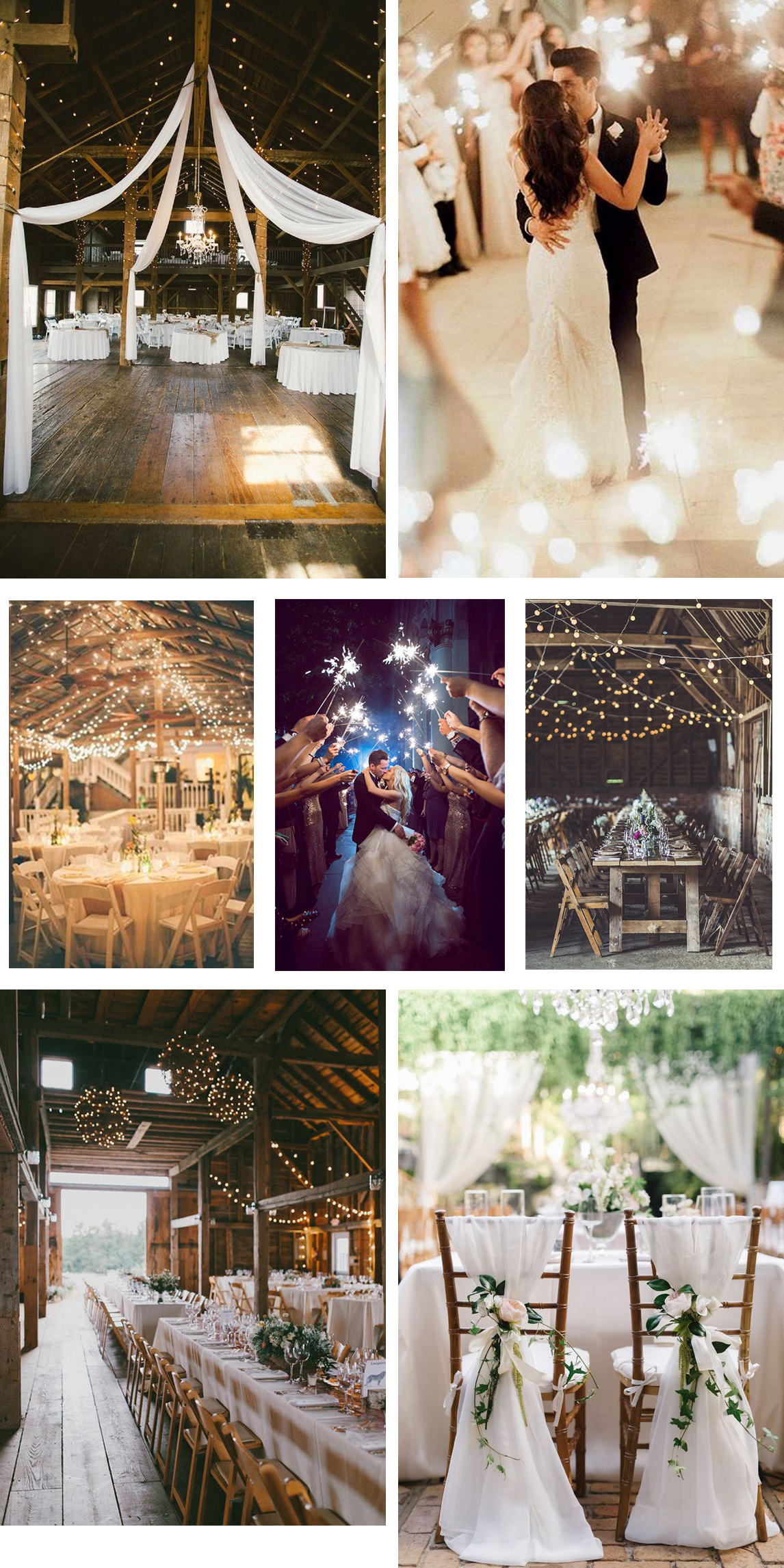 And the last category for today is the dinner/party. I imagine lots of fairy lights, sparkles, while fabric.. as I mentioned earlier, it will be more bohemian and rustic. Next time I could show you some hair and make up inspo, decorations, wedding rings.. let me know if there's something you wanna see. I'm still thinking about the wedding Q&A and I'll probably make a sit down video (if I'll have the courage haha), but I'm still not sure if I should make videos in czech or english (I already made some videos in english but I never published them lol). Anyways, hope you enjoyed this post <3
// Pro dnešek poslední kategorií bude hostina. Představuju si spoustu světýlek, prskavky, bílou látku.. jak už jsem zmínila, něco trochu bohémského/rustikálního. Příště bych vám mohla ukázat nějaké inspo ohledně vlasů a make upu, dekorace, snubní prstýnky..dejte mi vědět, jestli vás zajímá něco konkrétního. Pořád přemýšlím i o tom svatebním Q&A a nejspíš bych udělala sit down video (jestli se teda odhodlám), ale pořád nevím, jestli to mám točit česky nebo anglicky (už jsem nějaká videa v angličtině natočila, ale nikdy nespatřily světlo internetu haha). Každopádně doufám, že se vám dnešní článek líbil <3