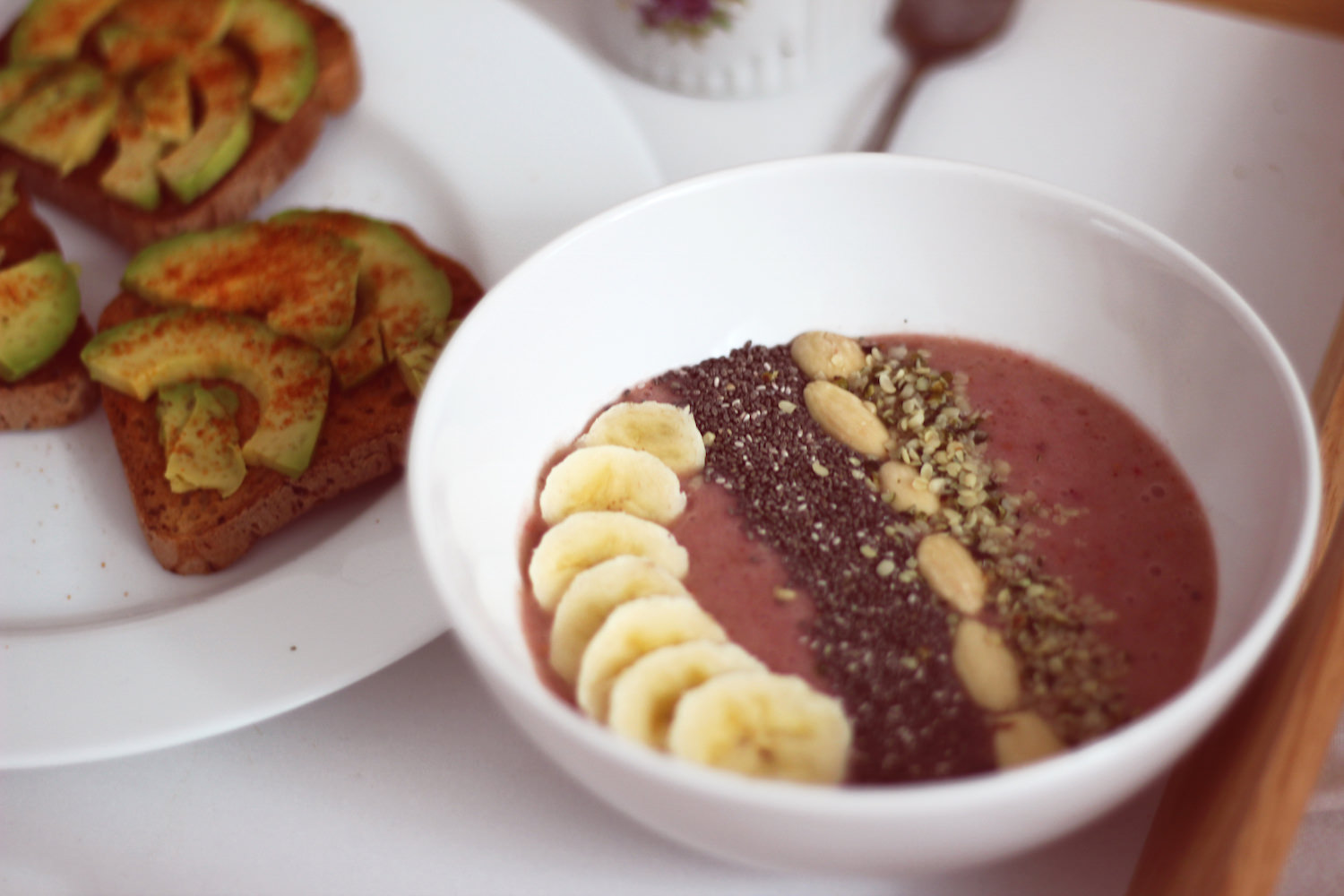 Smoothie bowl (the smoothie: bananas, raspberries, vanilla protein powder and water, toppings: banana, seeds, almonds) and gluten free avocado toasts.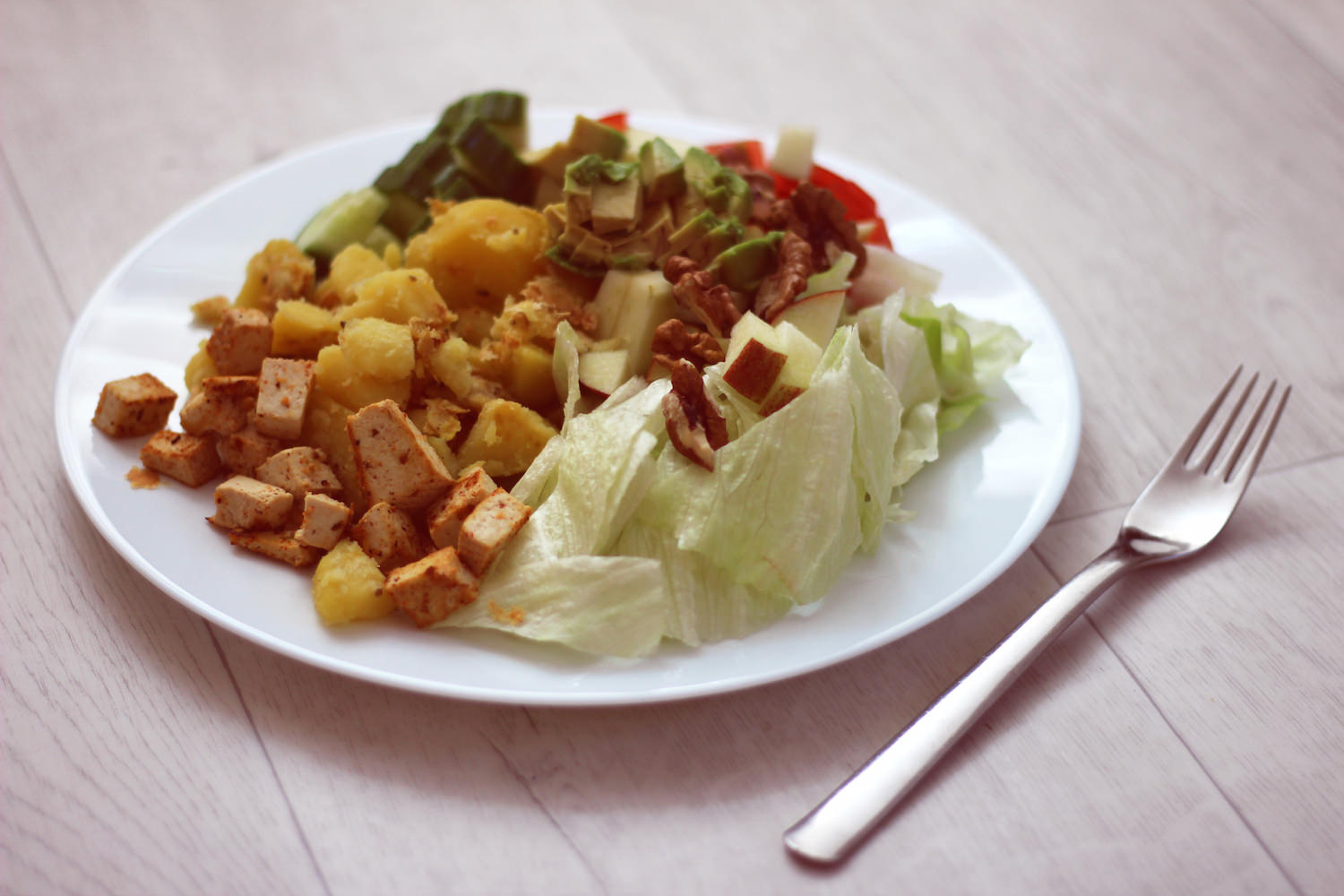 Potatoes, smoked tofu, avocado, veggies and wallnuts.
It's time for some food inspiration! Some of you asked me if I could make more "what I ate today" posts so here you have it. You know that I love to live healthy and I would be more than happy if this place could also be a source of food and workout inspiration for you. This is what I had for breakfast and lunch. I'm finally starting to feel like a normal human being today. I slept for like 10 hours, did a short workout and now I'm gonna do some cleaning and laundry. Not the most interesting day, but I'm more than satysfied with it after walking 20km plus a day hehe. Hope you're having a great day babes!
//
Je čas na food inspiration (snažila jsem se vymyslet nějaký český ekvivalent, ale všechno to znělo hrozně blbě, tak se omlouvám haha)! Několik z vás mě prosilo, jestli bych mohla dělat víc článků o jídle, takže tady to máte. Víte, že na zdravém životním stylu si zakládám a byla bych moc ráda, kdyby tohle pro vás bylo místo, kde získáte nějakou inspiraci i ohledně jídla a cvičení. Tohle jsem dnes měla k snídani a k obědu. Konečně se začínám zase cítit jako normální člověk, spala jsem asi 10 hodin, zacvičila jsem si a teď jdu prát a uklízet. Není to úplně nejzáživnější den, ale po každodenní dvacetikilometrové chůzi mi to teď naprosto vyhovuje hehe. Doufám, že máte skvělý den!