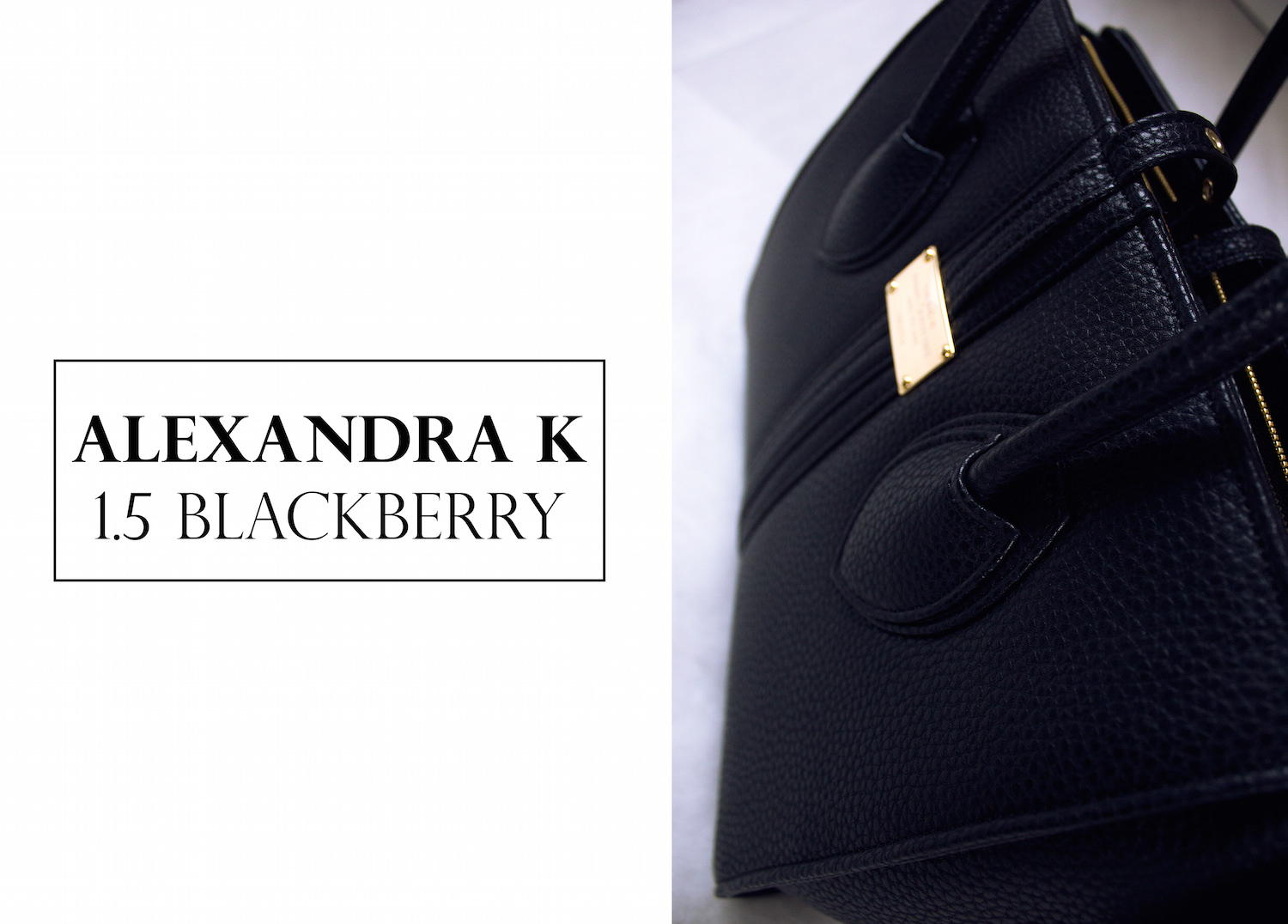 my new handbag from Alexandra K
I've always been a handbag lover, no doubt. Maybe you remember that I made a blog post about my dream bags and this one was on top of the list. And now it's mine. Woohoo! I was so happy when I recieved the package. It comes in a dustbag which is very handy. I decided to go for the Blackberry 1.5 tote bag with golden details, it goes with everything so I think I'm gonna wear it every single day. It's a perfect day bag, I can fit my whole life inside (I always carry so many things), it has many pockets which is amazing and it keeps everything organised. I think it's a dream bag for us, who love luxurious and high quality, but also cruelty free goodies. No animals need to be harmed for fashion.
//
Pro kabelky jsem měla vždycky slabost, o tom žádná. Možná si pamatujete článek o mých vysněných kabelkách, tahle byla na vrcholu mého wish listu. A teď už je moje. Woohoo! Měla jsem takovou radost, když mi přišel balíček. Kabelka mi přišla zabalená v dustbagu, což velmi oceňuji. Rozhodla jsem se pro Blackberry 1.5 tote bag se zlatými detaily, hodí se naprosto ke všemu, takže jí nejspíš budu nosit každý den. Je to perfektní kabelka na běžné nošení, navíc se mi do ní vejde celý můj život (vždycky s sebou tahám milion věcí), uvnitř je několik kapsiček, takže všechno bude hezky srovnané. Myslím, že je to dokonalá kabelka pro nás, milovníky luxusních a kvalitních, ale zároveň etických produktů. Žádné zvíře nemusí trpět pro módu.