Outfit of the day, I'll post more pictures later!
Canggu beach, surfers everywhere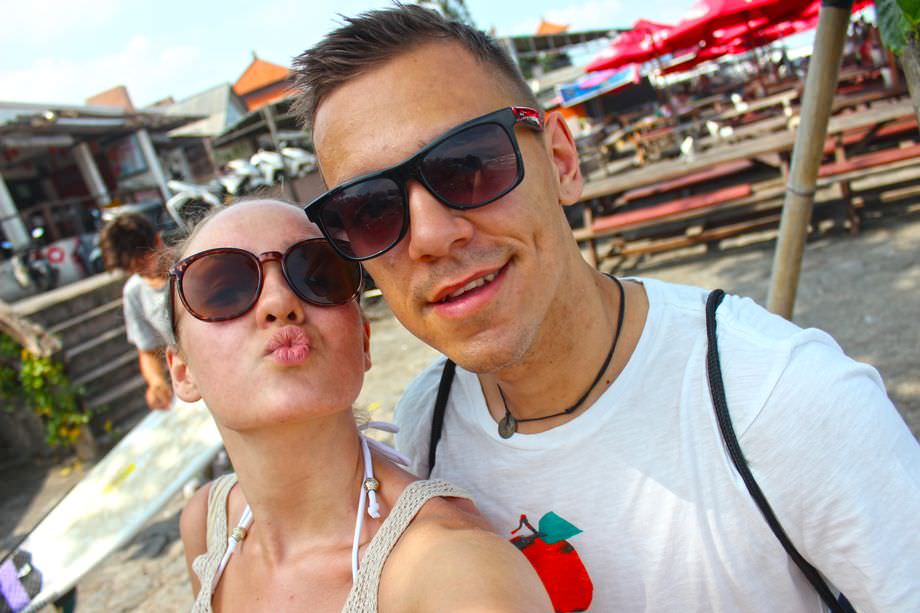 My love <3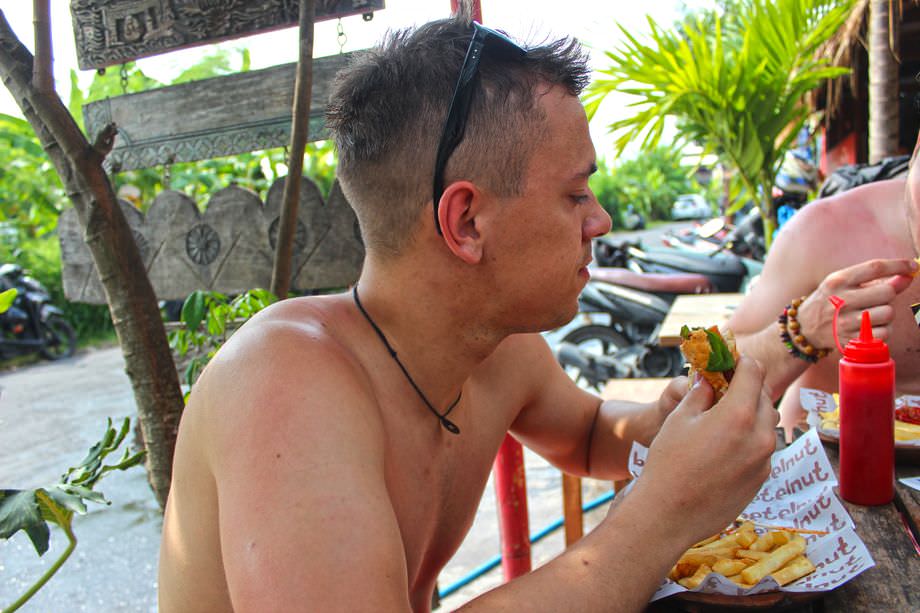 Veggie burger on point!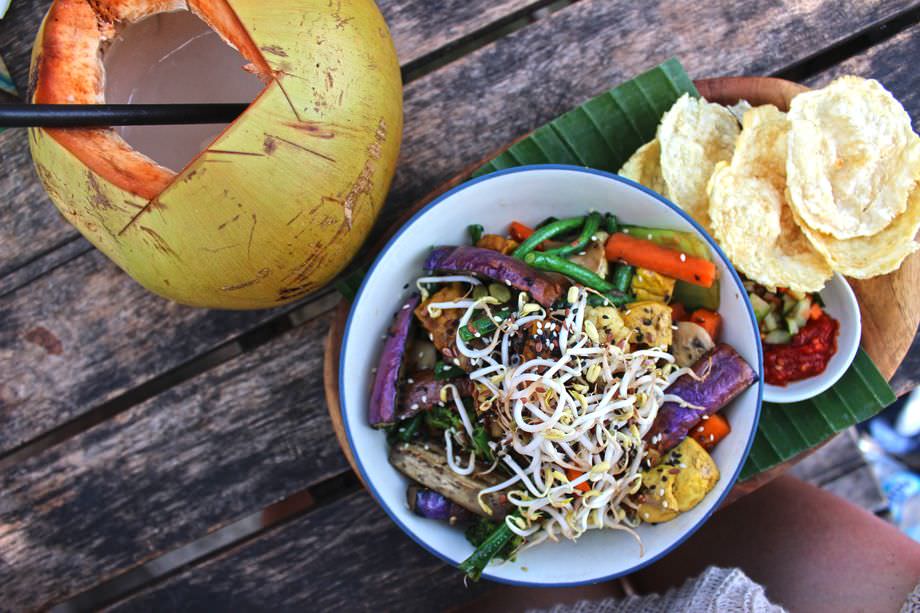 My delicious lunch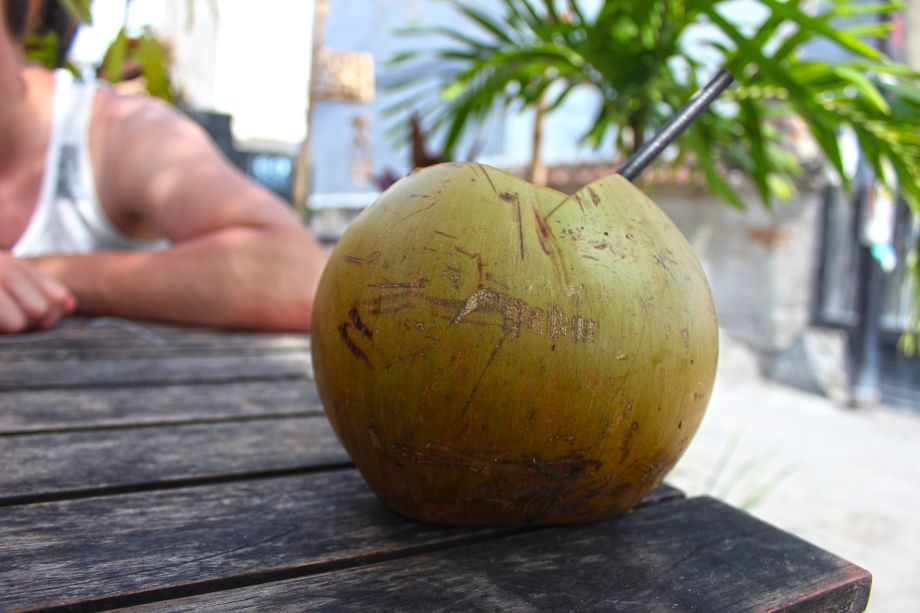 And young coconut 🙂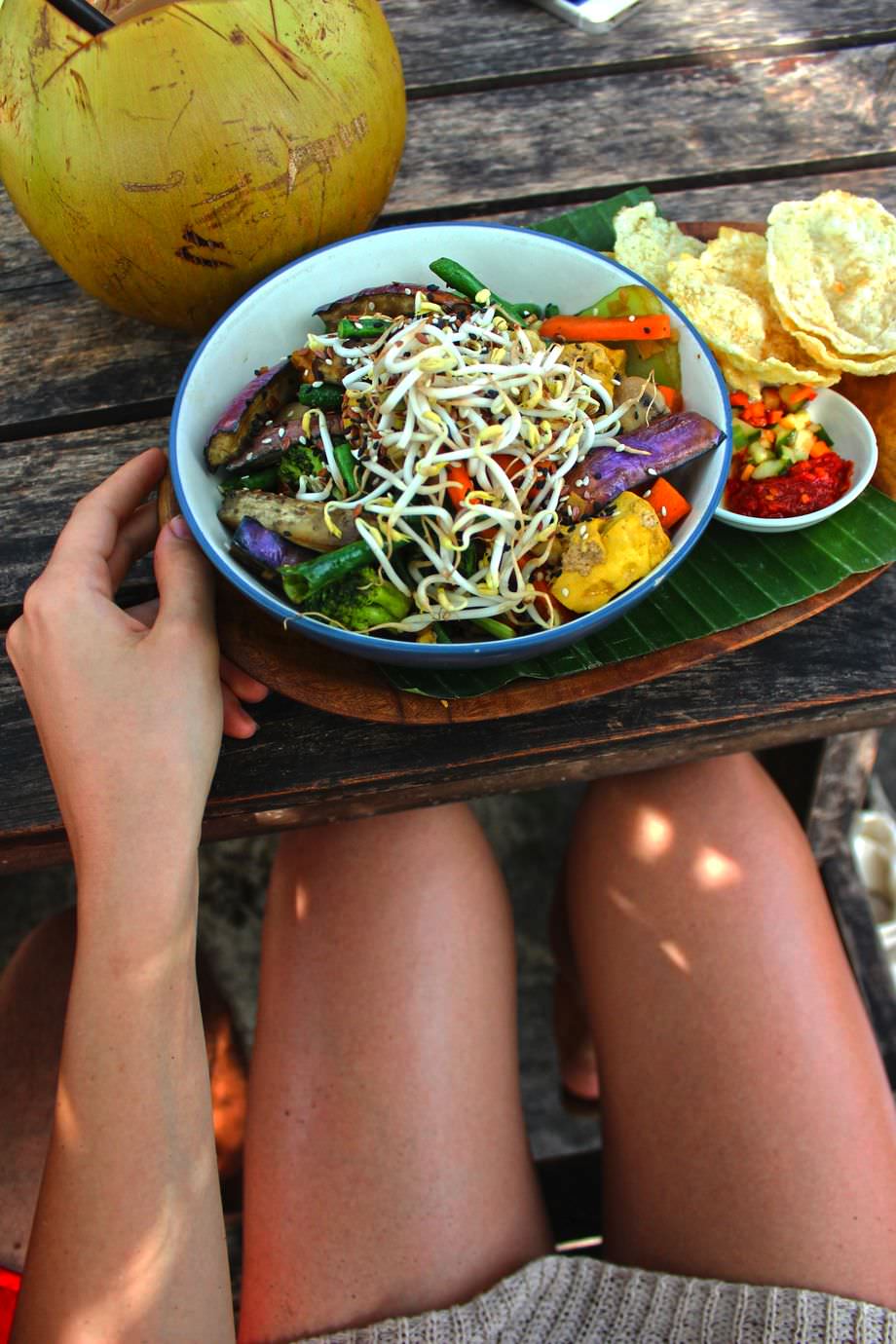 Pictures from our day in Canggu!
Today we went to Canggu which is on the west of Bali. It was completely different than what we've experienced so far, a lot of tourists and a lot of modern things. We prefer the place where we're living in now, the real Bali where they stare at white people and everybody is so sweet. But I loved Canggu anyway, I really enjoyed the vibes. We spent half of the day jumping in big waves, it was just like we were kids again. So much fun! We also had smoothie bowls in Nalu Bowls and then we went for lunch to a random restaurant which had a lot of vegan options. I had this yummy bowl, I don't remember the name of it but it was super yummy! It was red rice, eggplant, mushrooms, sprouts and a few other things. My boyfriend had a veggie burger and it was super delicious too. Tomorrow we're going to Ubud which means rice fields, monkey forest and a lot more. Can't wait! Now we're gonna play cards and then sleep. Bye!
//
Dnes jsme jeli na západ Bali do města Canggu. Bylo to úplně jiné, než co jsme zatím zažili, je to takové modernější a hodně turistů. Víc se nám to líbí tam, kde teď bydlíme, takové to pravé Bali, kde na bělochy koukají jako na zjevení a každý je hrozně milý. Ale i tak se mi v Canggu moc líbilo, hlavně ta atmosféra. Půlku dne jsme strávili skákáním do velkých vln, prostě jako malé děti. Byla to hrozná sranda! Taky jsme si dali smoothie bowl v Nalu Bowls a na oběd jsme šli do restaurace, kde měli spoustu veganských možností. Měla jsem úžasné jídlo, vůbec si nepamatuji název, ale byla to červená rýže, lilek, houby, nějaké výhonky a pár dalších věcí. Přítel měl veggie burger, který byl taky výborný. Zítra jedeme do Ubudu, což znamená rýžová pole, monkey forest a mnoho dalšího. Hrozně se těším! Teď jdeme hrát karty a spát. Pa!