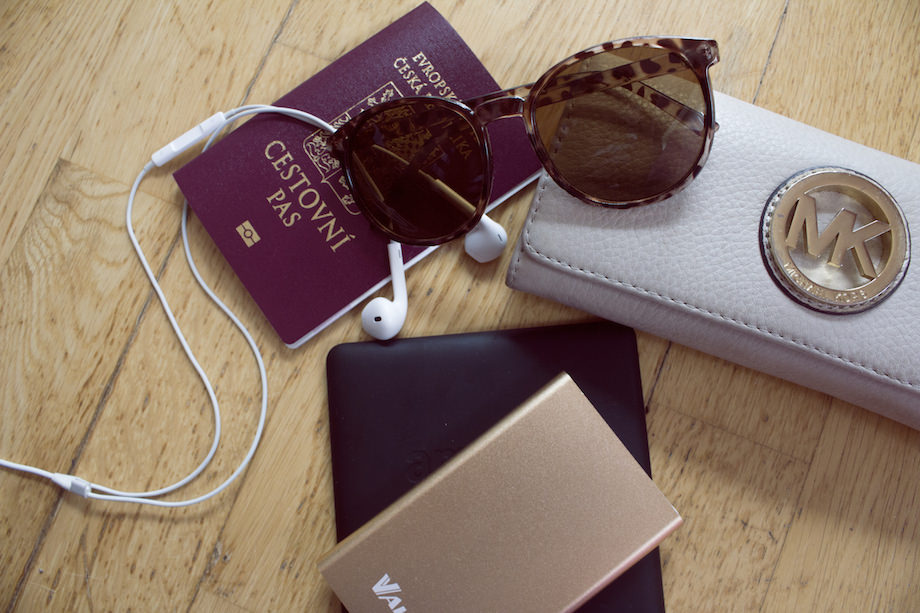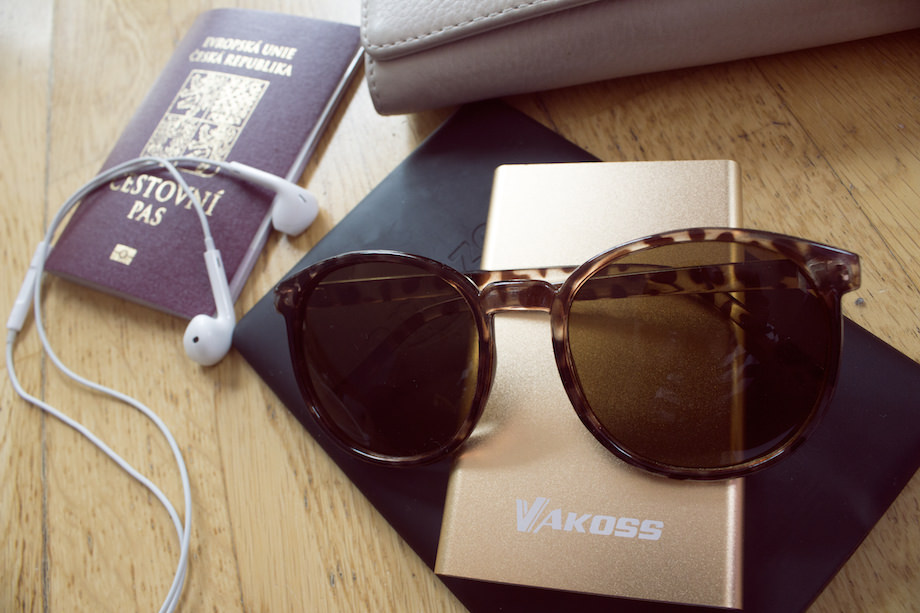 I'm sure that a lot of you are planning some exciting trips this summer and because I'm in the middle of packing I thought I could share what I'm bringing with me in my carry-on luggage. If you have a long flight ahead of you, it's super important to think about what to take with you to the plane. This is a list of the things that I packed :
– passport, plane tickets, insurance
– wallet, cash/cards
– laptop, camera, kindle, power bank, headphones, chargers
– sunglasses
– wet wipes and paper tissues
– water bottle (empty!)
– fluffy socks and a scarf
– sleep mask
– notebook and pen
– food, chewing gums
– lip balm, powder, eyebrow pencil
– some pieces of clothing (swimwear) in case the luggage gets lost
And that's probably it! I hope I didn't forget anything. What are your travel essentials?
//
Jsem si jistá, že s blížícími se prázdninami mnoho z vás vyráží někam do zahraničí, a protože jsem teď uprostřed balení, napadlo mě podělit se s vámi o to, co si beru do příručního zavazadla. Pokud před sebou máte nějaký delší let, je určitě dobré věnovat větší pozornost tomu, co si s sebou do letadla vezmete. Tady je seznam toho, co si s sebou beru já :
– cestovní doklady, letenky, pojištění
– peněženka, hotovost/karty
– notebook, foťák, čtečka, powerbanka, sluchátka, nabíječky
– vlhčené ubrousky a papírové kapesníčky
– flaška na vodu (prázdná!)
– balzám na rty, pudr, tužku na obočí
– oblečení (plavky) na jeden až dva dny pro případ, že by se zavazadla ztratila
To bude asi všechno! Snad jsem na nic nezapomněla. Jaké jsou vaše nezbytnosti pro cestování?